Rangers' Ragans needs Tommy John surgery
Lefty exited game with elbow discomfort; Cody to miss a couple months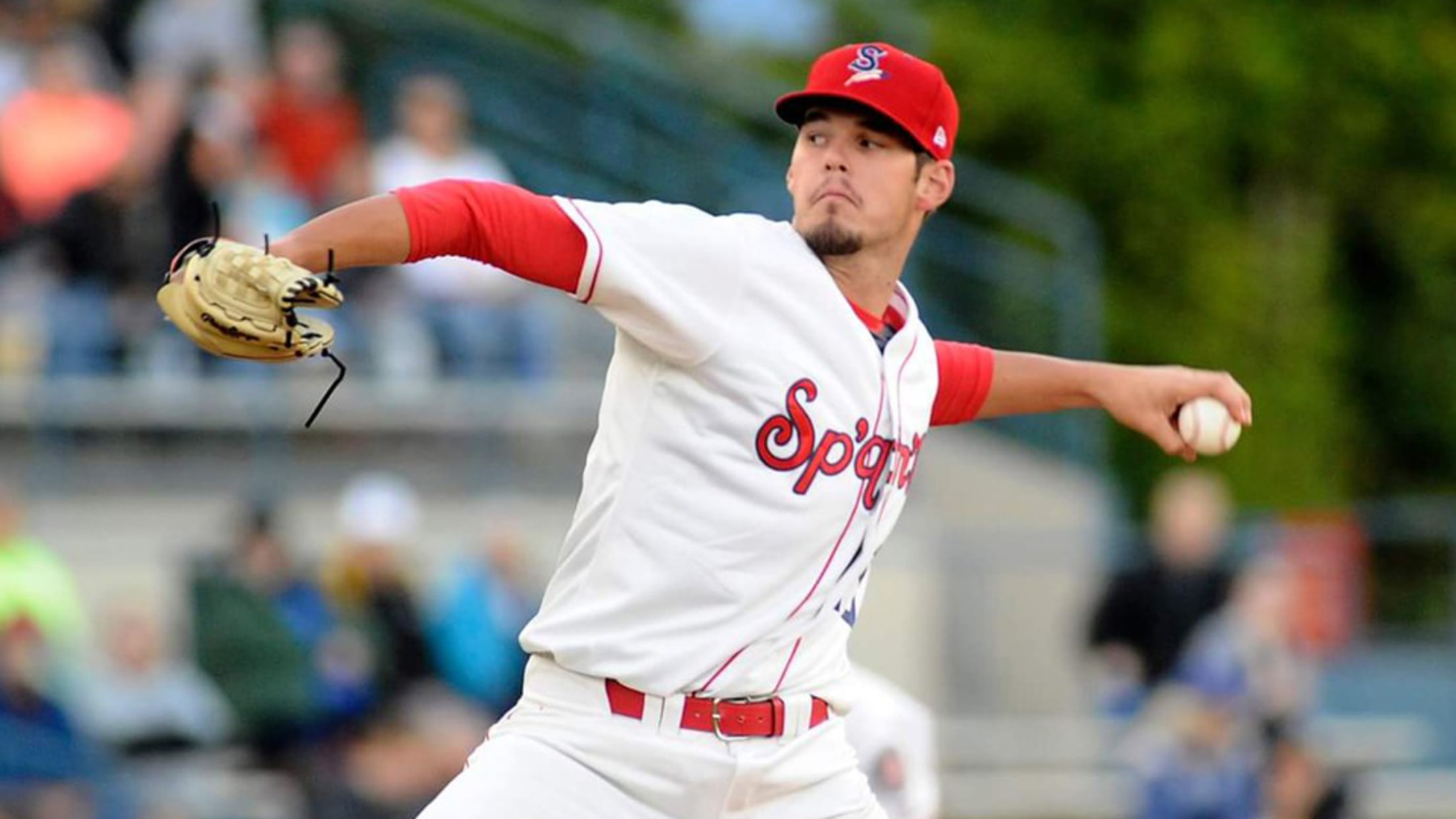 Cole Ragans' first full season will have to wait.The fourth-ranked Rangers prospect exited Friday's intrasquad game with discomfort in his left elbow and will need Tommy John surgery. Also, Kyle Cody (No. 8) and Ricardo Rodriguez (No. 28) are battling elbow inflammation and will start the season on the diasbled list.
Guzman, Mendez star on diverse Rangers farm
As system moves on from past trades, duo heads next wave of stars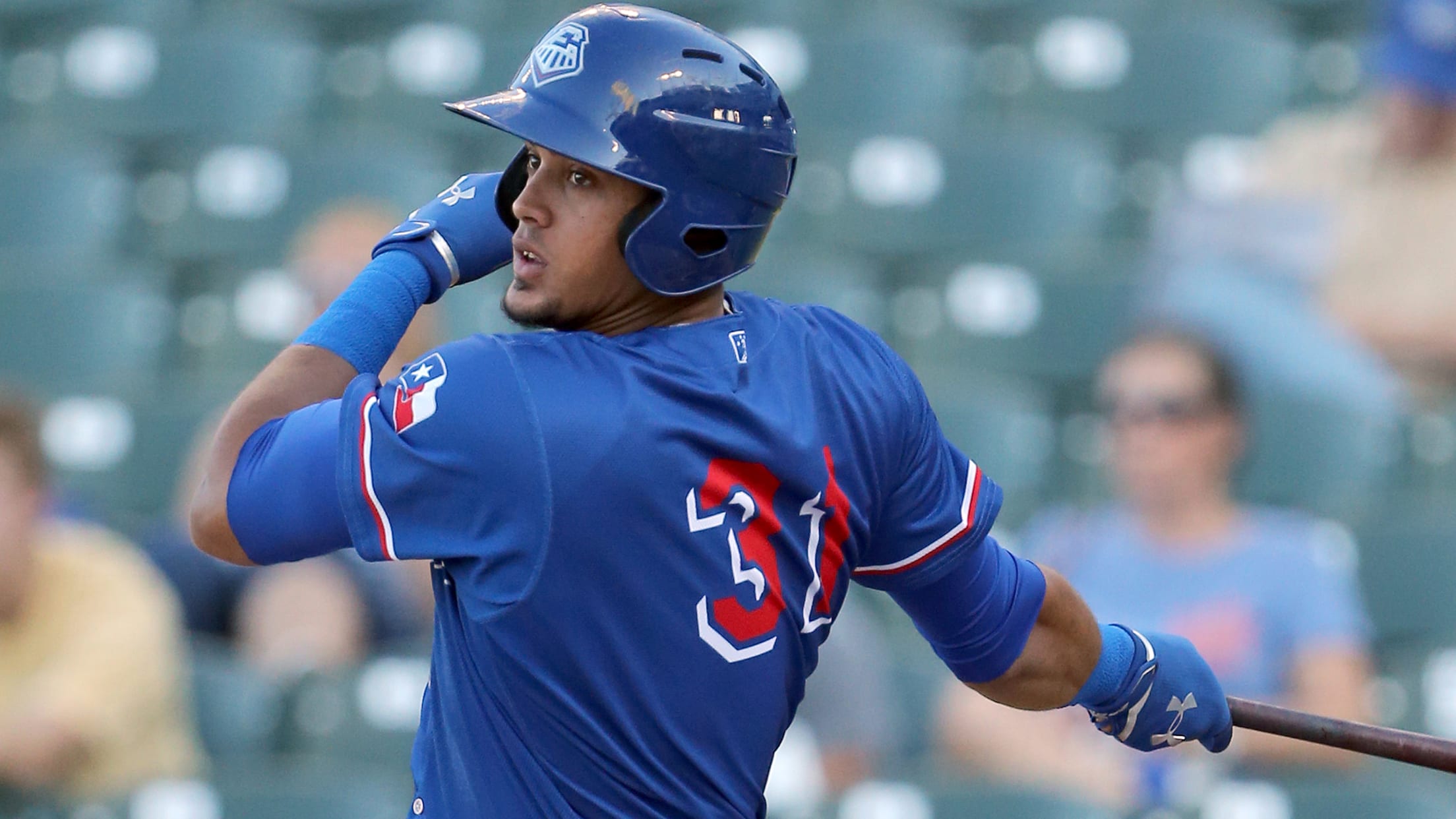 This offseason, MiLB.com is taking a look at the most outstanding campaigns by players in each system across Minor League Baseball and honoring the players -- regardless of age or prospect status -- who had the best seasons in their organization.Two years ago, the Rangers boasted one of the most
Kyle Cody Honored as MLB Pipeline's Top Rangers Pitching Prospect in 2017
The right-hander's second-half was not just the best for Texas, but among the best in MILB.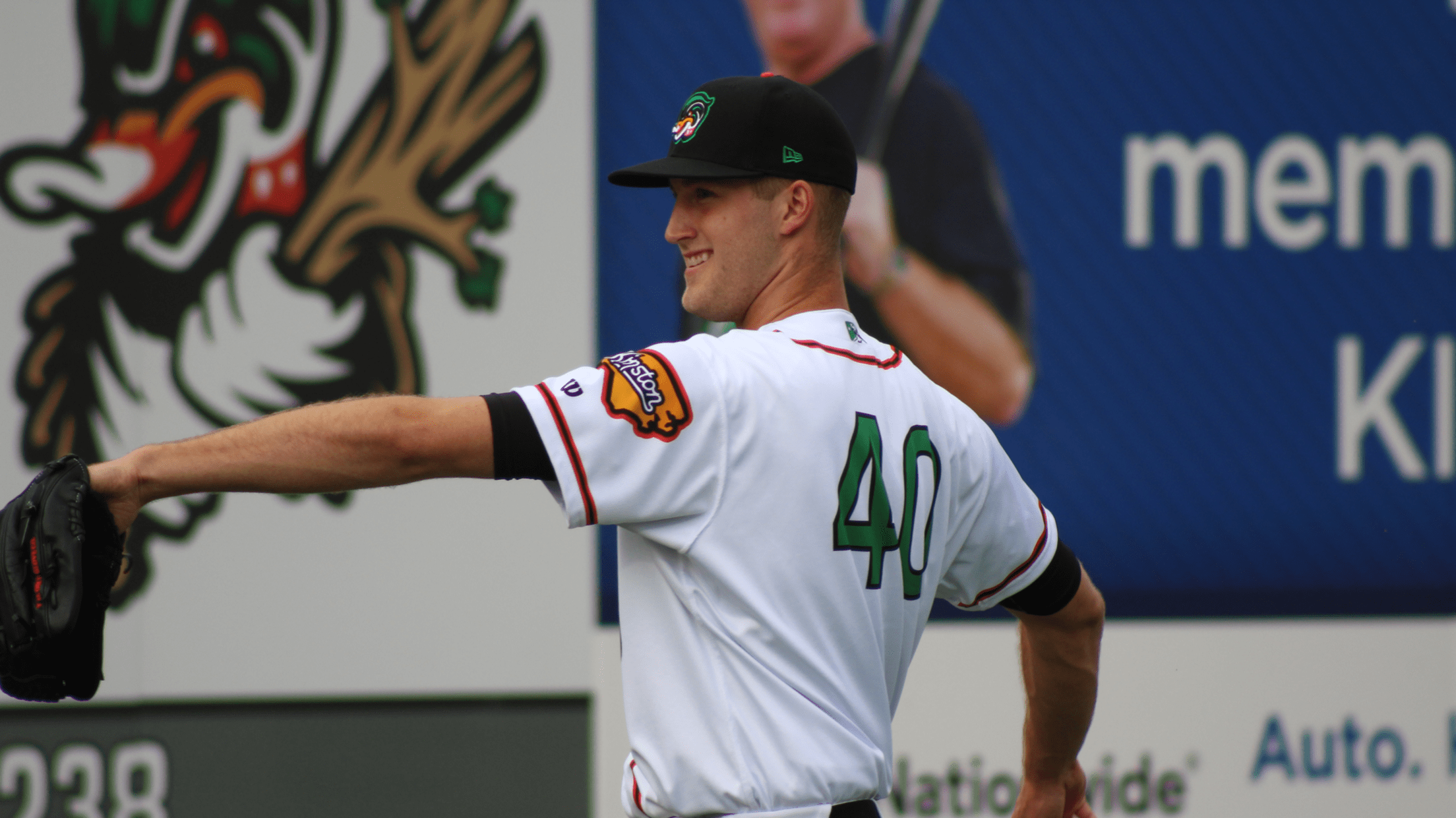 KINSTON, NC - Down East RHP Kyle Cody has been named the top pitching prospect of the Rangers farm system by MLB Pipeline for the 2017 season. He becomes the first Wood Duck with a postseason honor for his effort this year.Cody, 22, finished his year at the Advanced-A level
Wood Ducks Win, Force Do-Or-Die Finale
Kyle Cody's third straight quality start and a big second inning push the Wood Ducks forward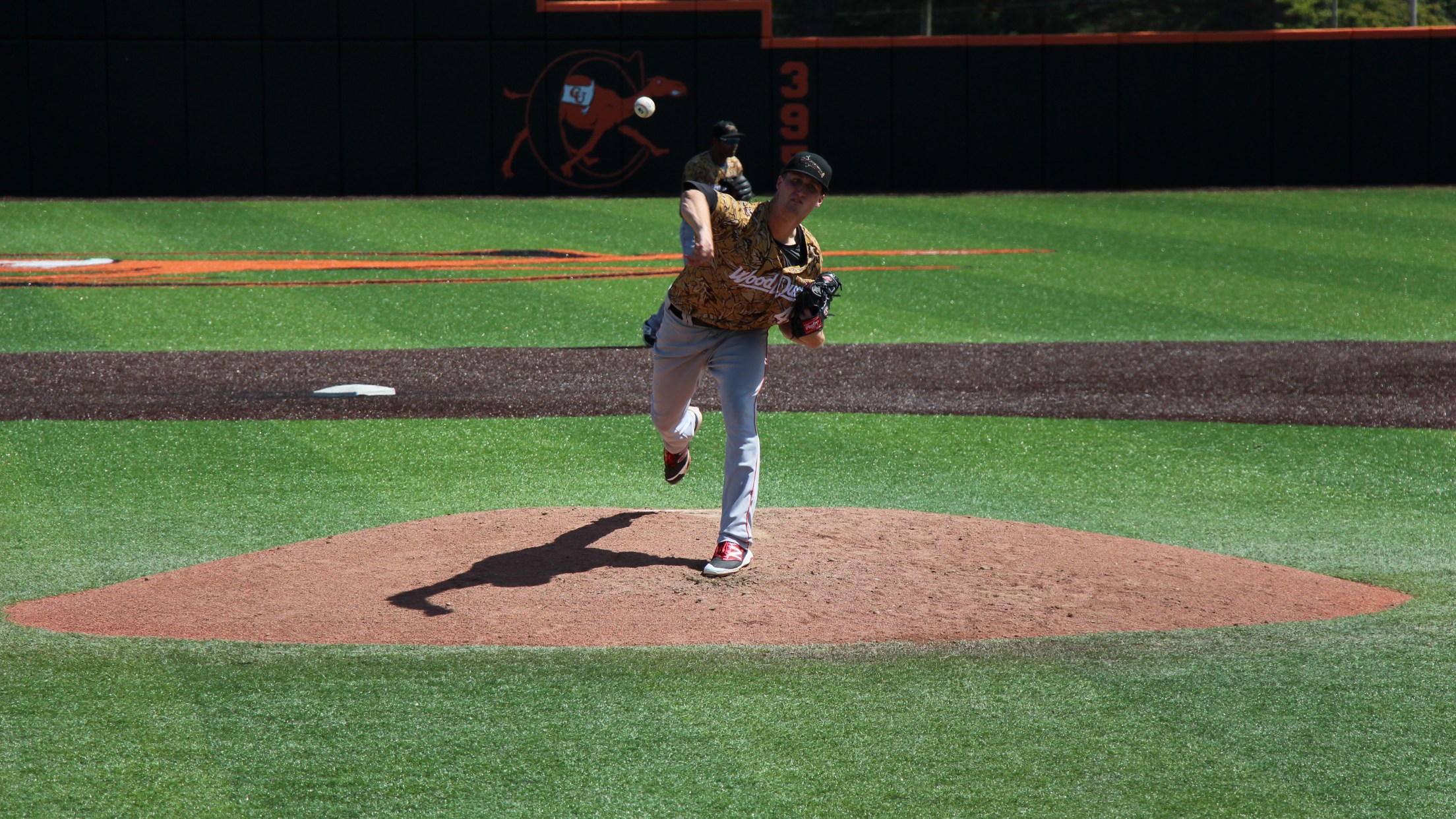 BUIES CREEK, NC - Down East (37-32, 61-77) claimed another head-to-head victory over Buies Creek (37-31, 74-64) to keep its playoff hopes alive. The Woodies mashed 14 hits in a 7-3 victory over the Astros on Sunday afternoon. Josh Morgan tied a career-high with four hits as each of the
Wood Ducks' Cody pitches one-hit gem
Rangers No. 18 prospect strikes out eight over seven innings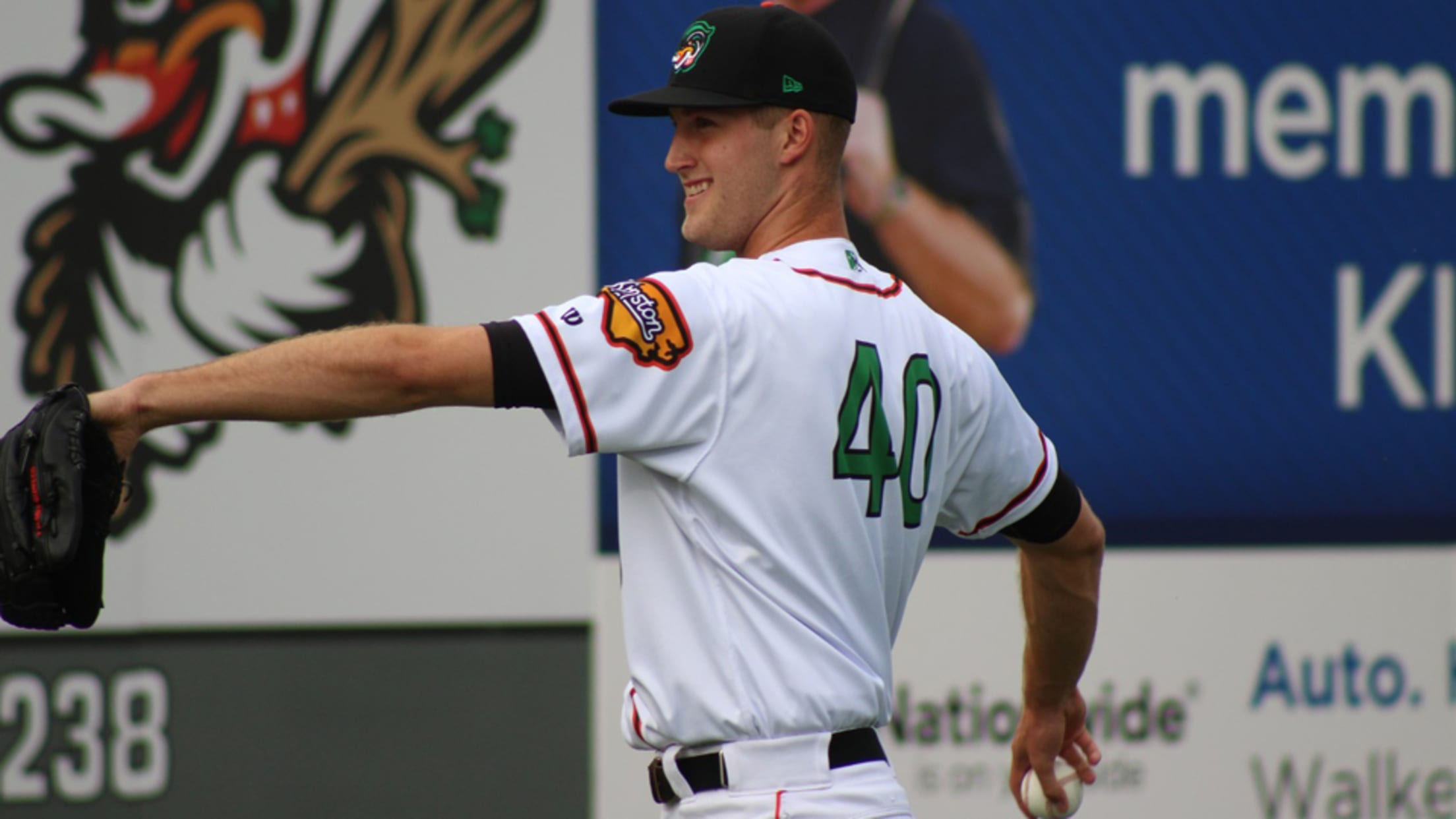 When Kyle Cody was told that his day was done, he had mixed emotions."I wanted to go back out, but my pitch count was there," he said. "So it was a sigh of relief."After exiting with runners on base who eventually came around to score in his last start, the
Cody Impresses as the Woodies Sweep the Astros
In all, the pitching staff only allowed three hits in the finale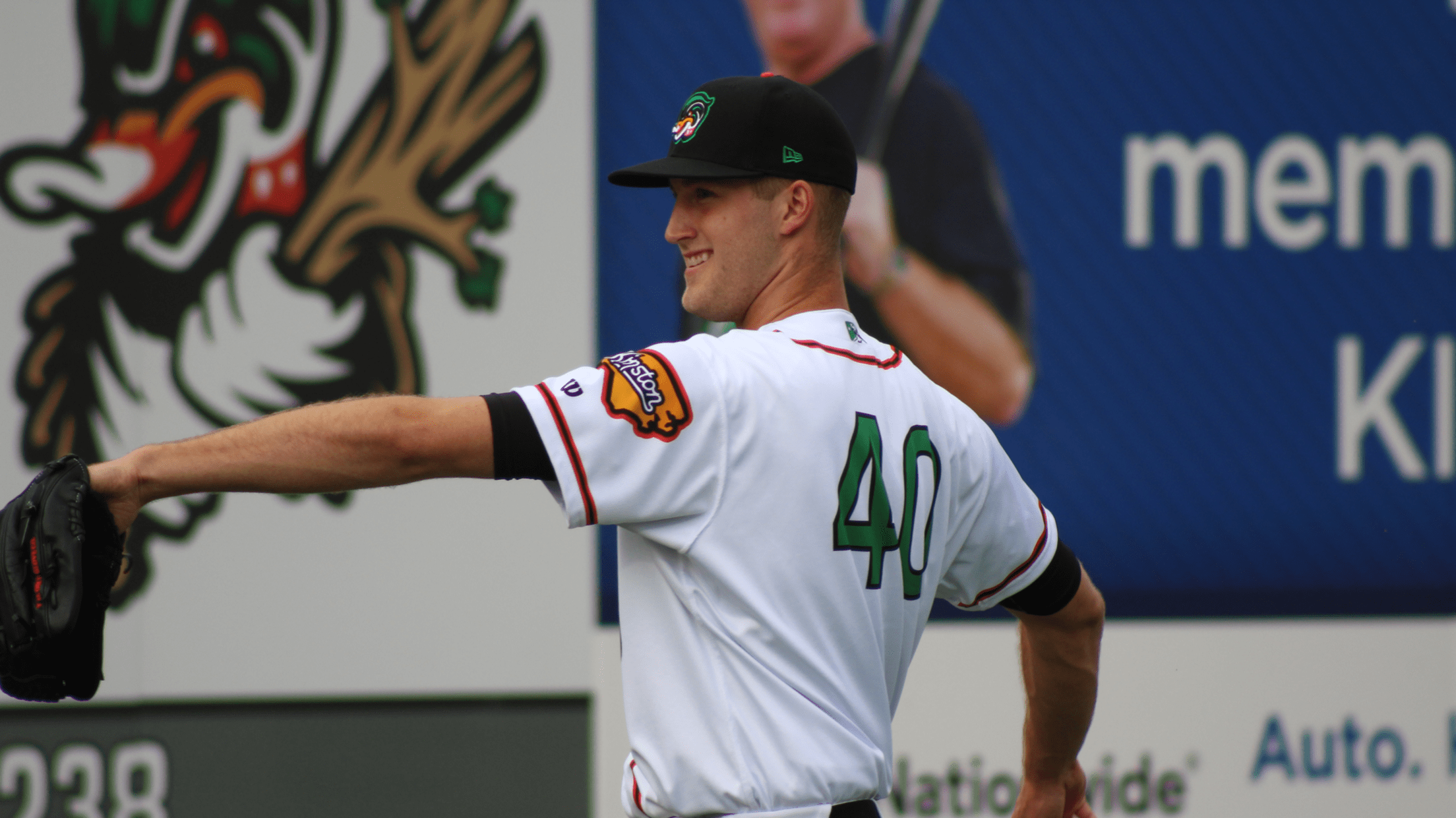 KINSTON, NC -Kyle Cody's dominant start led the Wood Ducks (29-28, 53-73) in the series finale with the Astros (33-23, 70-36) and also finished the first sweep of the year for Down East. With a 3-0 final, Cody only allowed one hit over seven shutout innings with eight strikeouts.
Toolshed: Cody showing more than his health
Rangers prospect thrives in first full season after 2015 Draft issues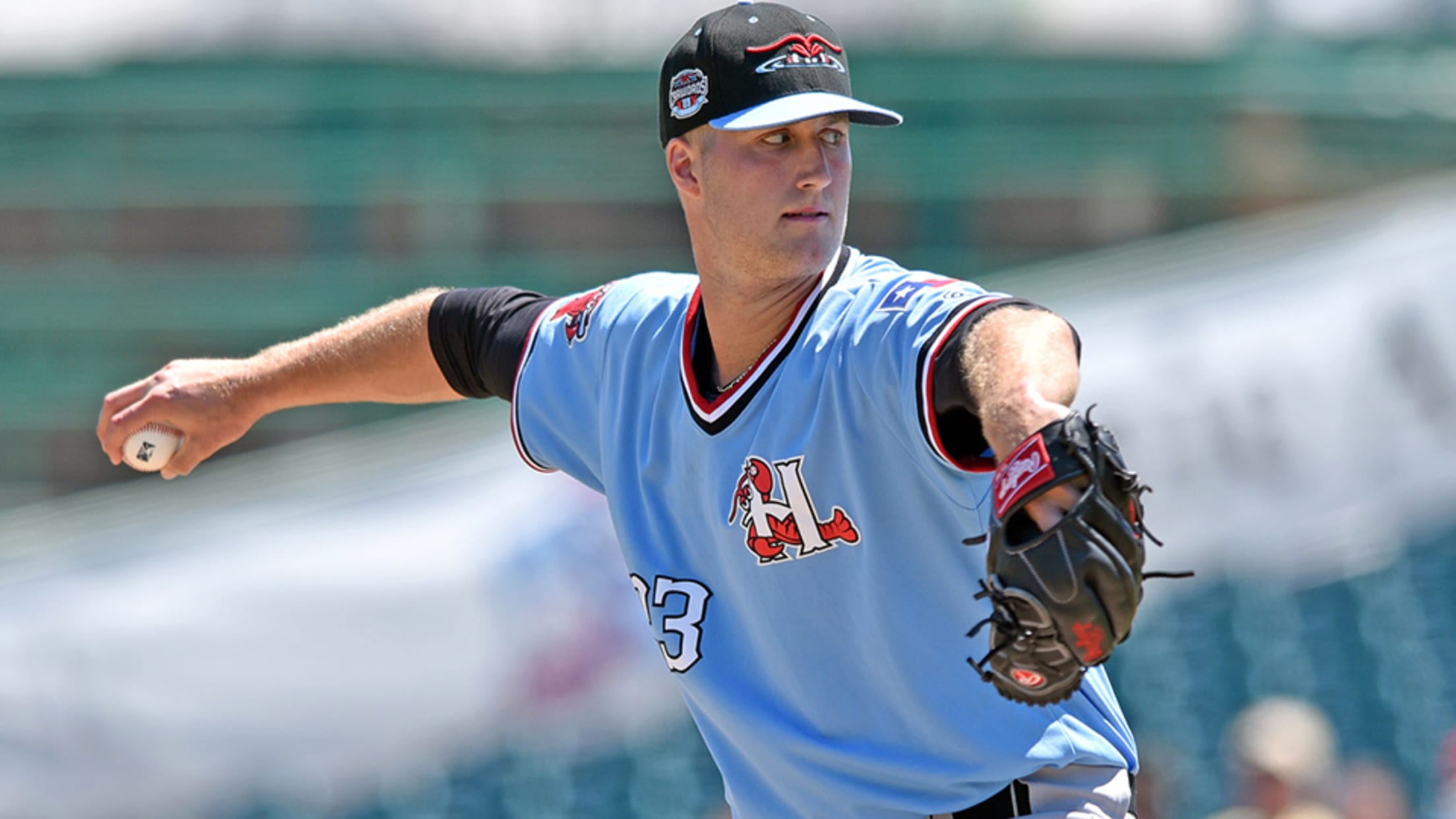 Kyle Cody should probably be in the Twins system right now.As the No. 73 overall pick in the 2015 Draft out of the University of Kentucky, he was only one of four top-200 picks who did not sign that year -- alongside No. 35 Kyle Funkhouser, No. 56 Brady Singer
Prospect Roundup: Games of Aug. 14
Brewers' Harrison goes deep twice; Rangers' Cody fans 11 again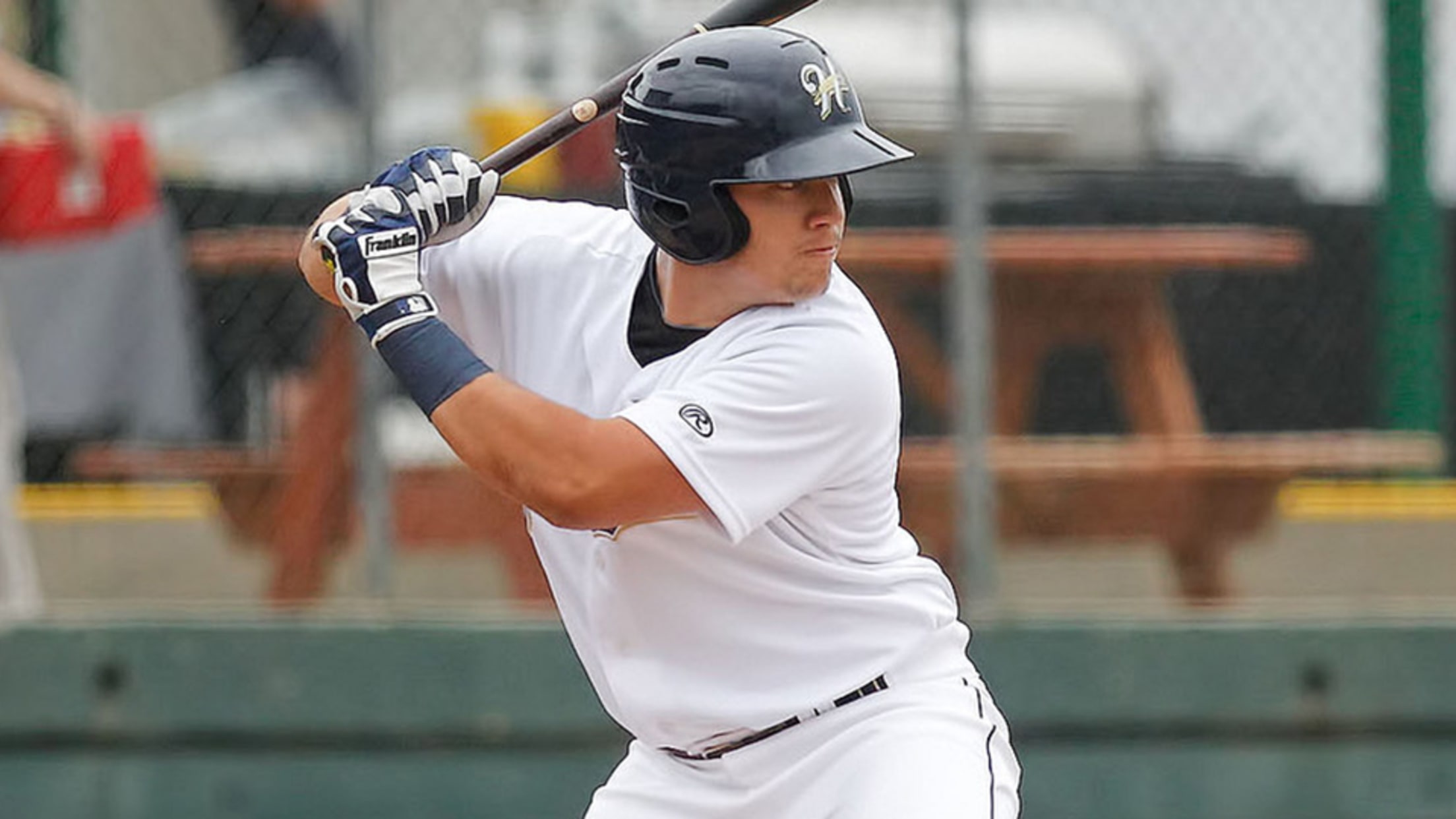 Cardinals OF Tyler O'Neill, Triple-A Memphis: 1-for-4, HR, 2 RBI, R, 2 K -- O'Neill was on one heck of a hot streak when he was traded from to the Cardinals last month, hitting five homers in his last five games for Triple-A Tacoma. He has yet to slow down,
Down East Falters Late Against Carolina
A pitcher's duel from the starters was washed in extras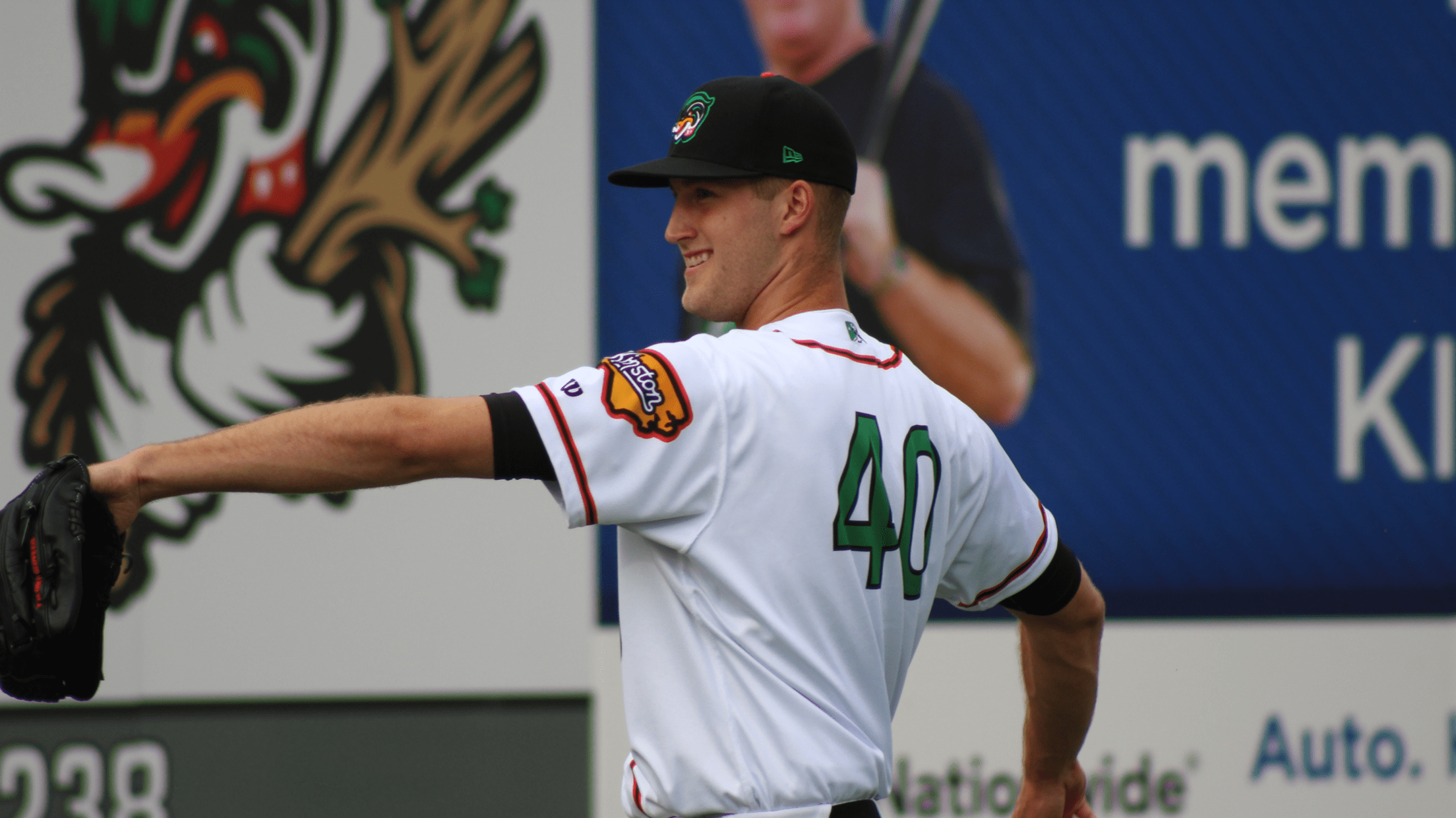 KINSTON, NC - Despite only allowing three hits and collecting a season-high 18 strikeouts, the Wood Ducks (25-26, 49-71) fell in 12 innings to the Mudcats (22-29, 58-61) by a 3-2 final. Starting pitcher Kyle Cody matched a career-high with 11 strikeouts in six and two-thirds of work.
Wood Ducks Soar in a Blowout Win over the Blue Rocks
Morgan's career-night set the tone in the cleanup spot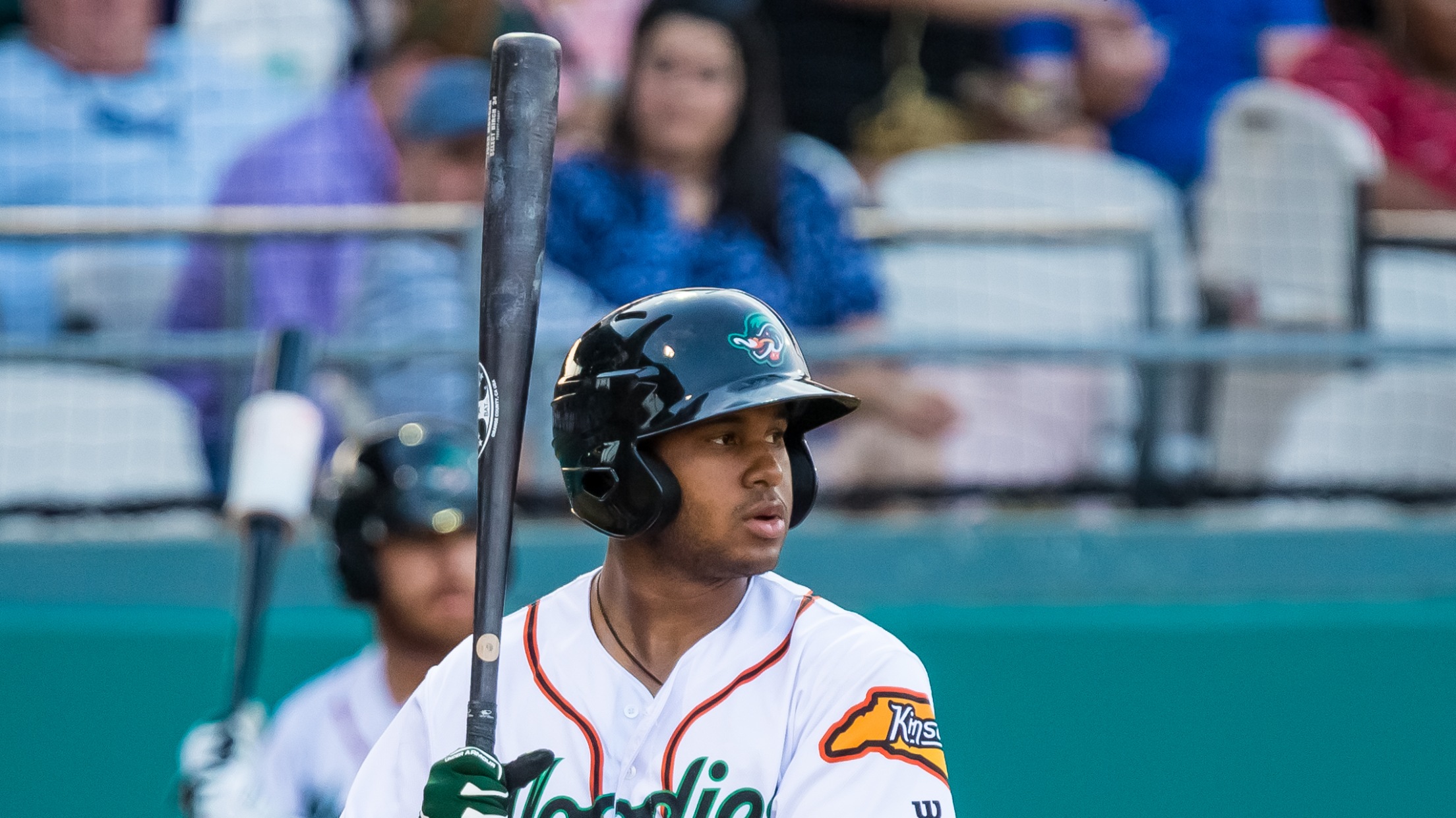 KINSTON, NC - An onslaught of offense never let up as the Wood Ducks (22-23, 46-68) claimed the series opener with the Blue Rocks (21-23, 60-54) in an 11-3 final. Josh Morgan tied a career-high with four hits as all nine starters reached base and either brought in or scored
Prospect Roundup: Games of July 23
Schrock rolls during doubleheader; Cody continues to add zeros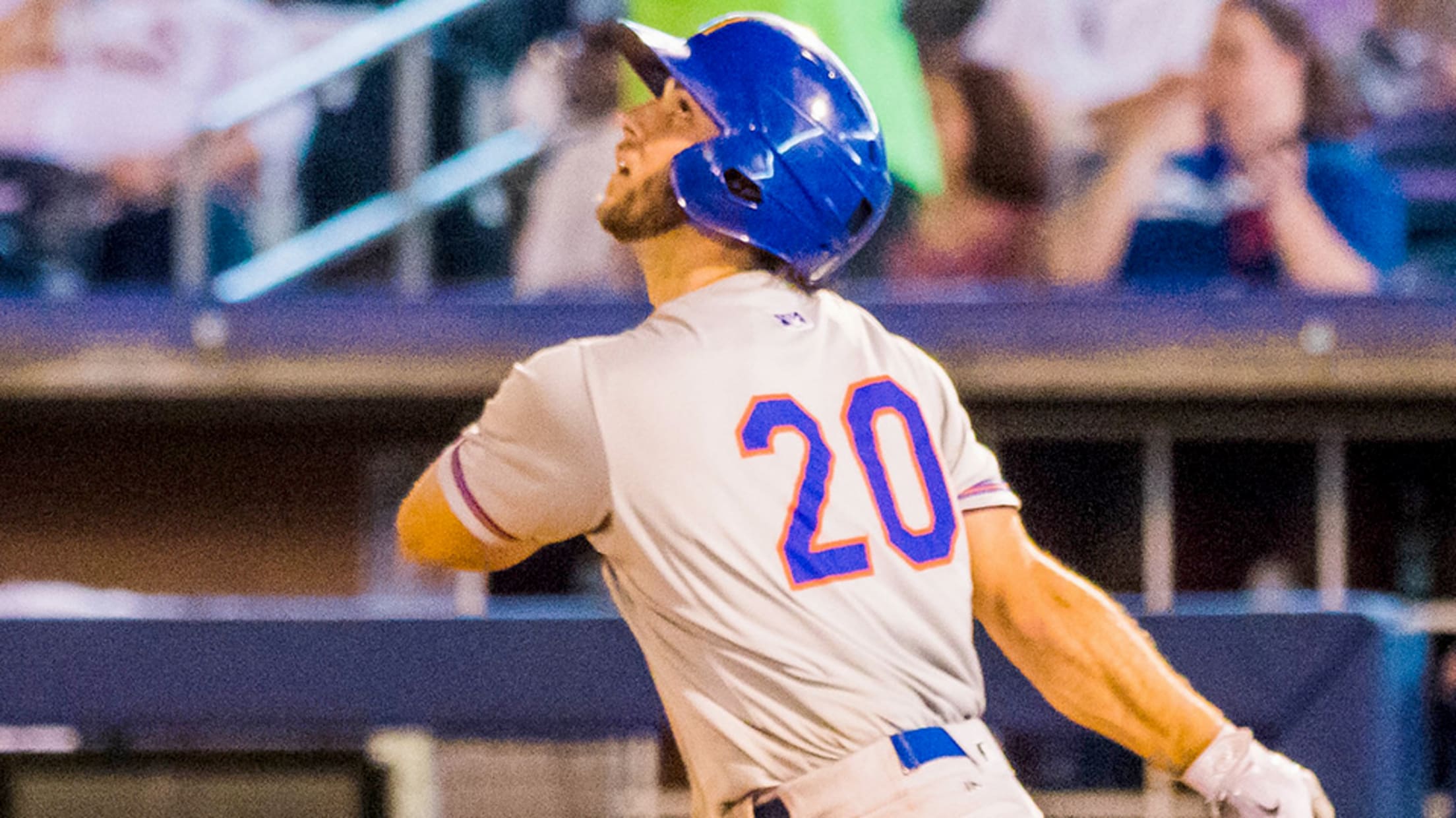 Athletics 2B Max Schrock, Double-A Midland: 5-for-7, HR, 2B, 5 RBI, 3 R, 2 BB, K in doubleheader -- Oakland's No. 18 prospect has a big hit tool, and he showed it Sunday. Schrock matched a season high with four hits in the first game of a doubleheader against visiting
Yankees' Sheffield leads Pitchers of the Week
No. 68 overall prospect scattered three hits in seven-inning gem
Justus Sheffield's plan on Sunday was simple: zeros."When you get up, obviously, the biggest thing is to put up a zero," the Yankees prospect said. "I hold myself to a high standard every time out there."Sheffield, the Yankees' No. 6 prospect, posted seven zeros on June 18, striking out three
Crawdads' Cody tosses eight one-hit innings
Rangers right-hander fans eight in longest professional start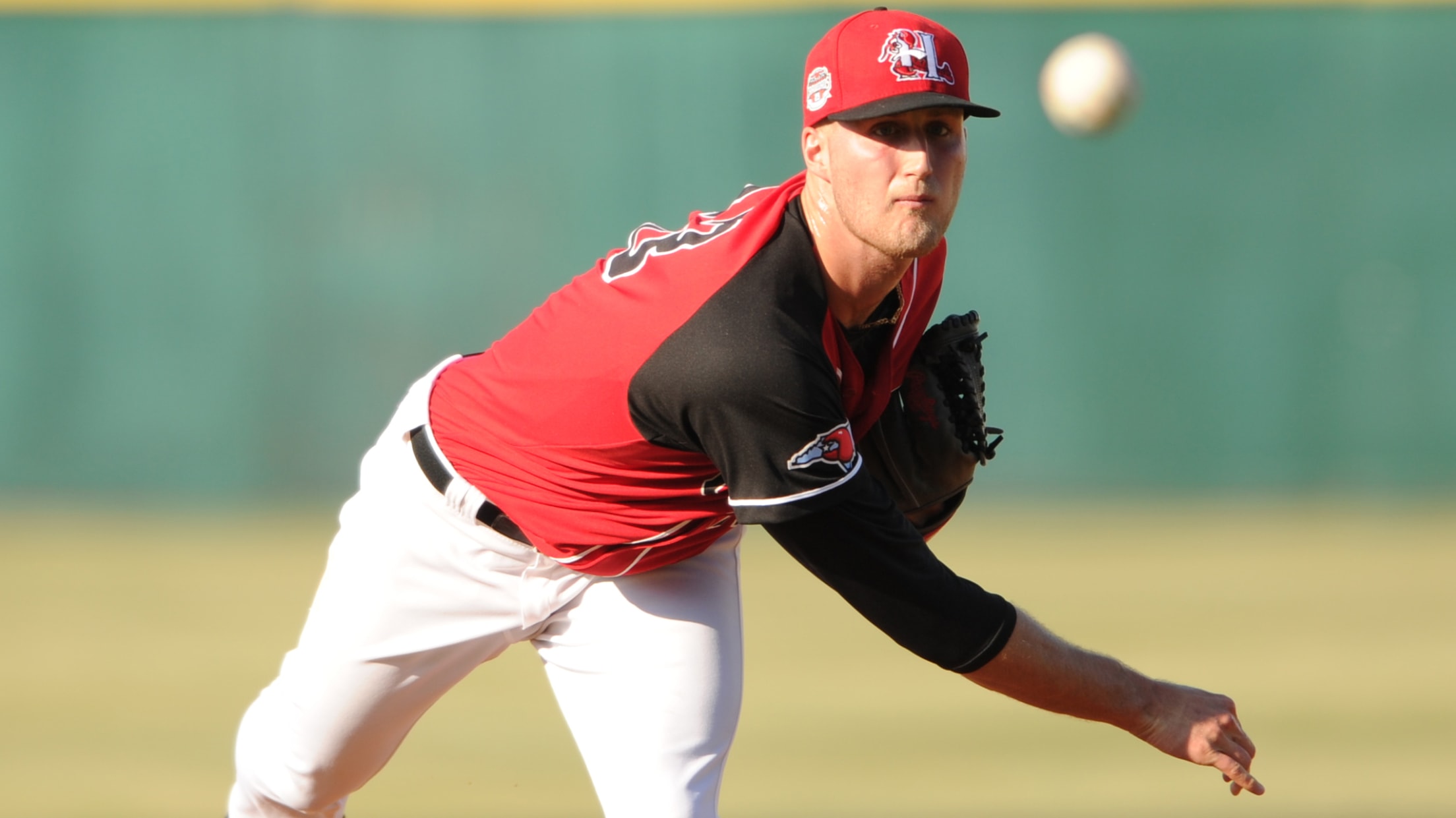 After nearly two months into his first full professional season with Class A Hickory, Kyle Cody decided it was time to wander into uncharted territory.The Rangers' prospect gave up one hit and one walk over eight scoreless frames in the Crawdads' 2-1, 10-inning loss to Lakewood at First Energy Park. Cody