Giants' Bart stays sizzling in Arizona
Club's top prospect homers, raises OPS to 1.714 this spring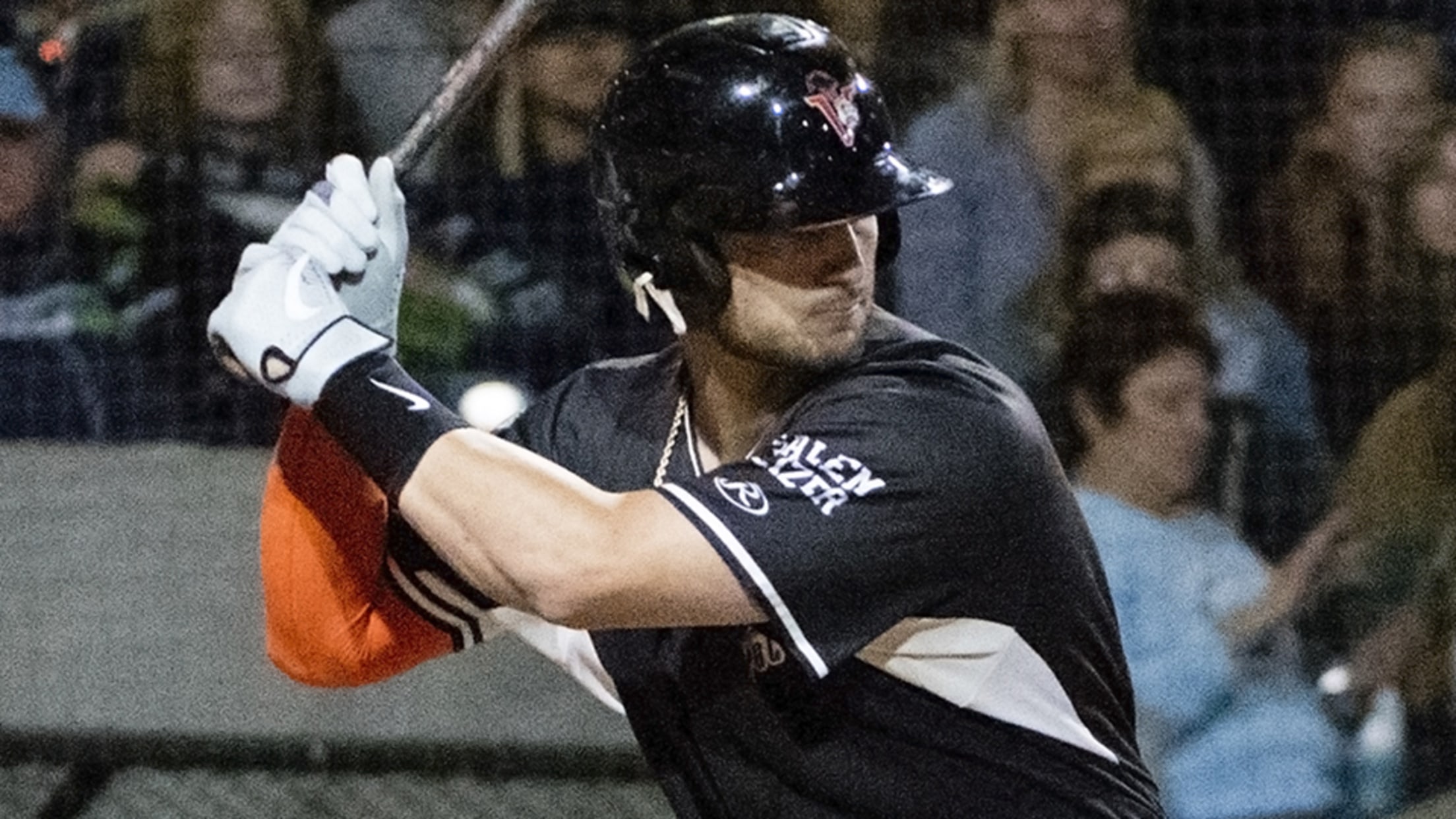 Toward the end of what a quiet afternoon game at Scottsdale Stadium, Joey Bart helped the action perk up very quickly in a nine-run eighth inning.The top Giants prospect began the frame with a double and later hit the middle shot of back-to-back-to-back homers to close out a 15-2 drubbing
These Tigers aren't toothless anymore
Manning, Stewart, Cameron revving up on way to Motown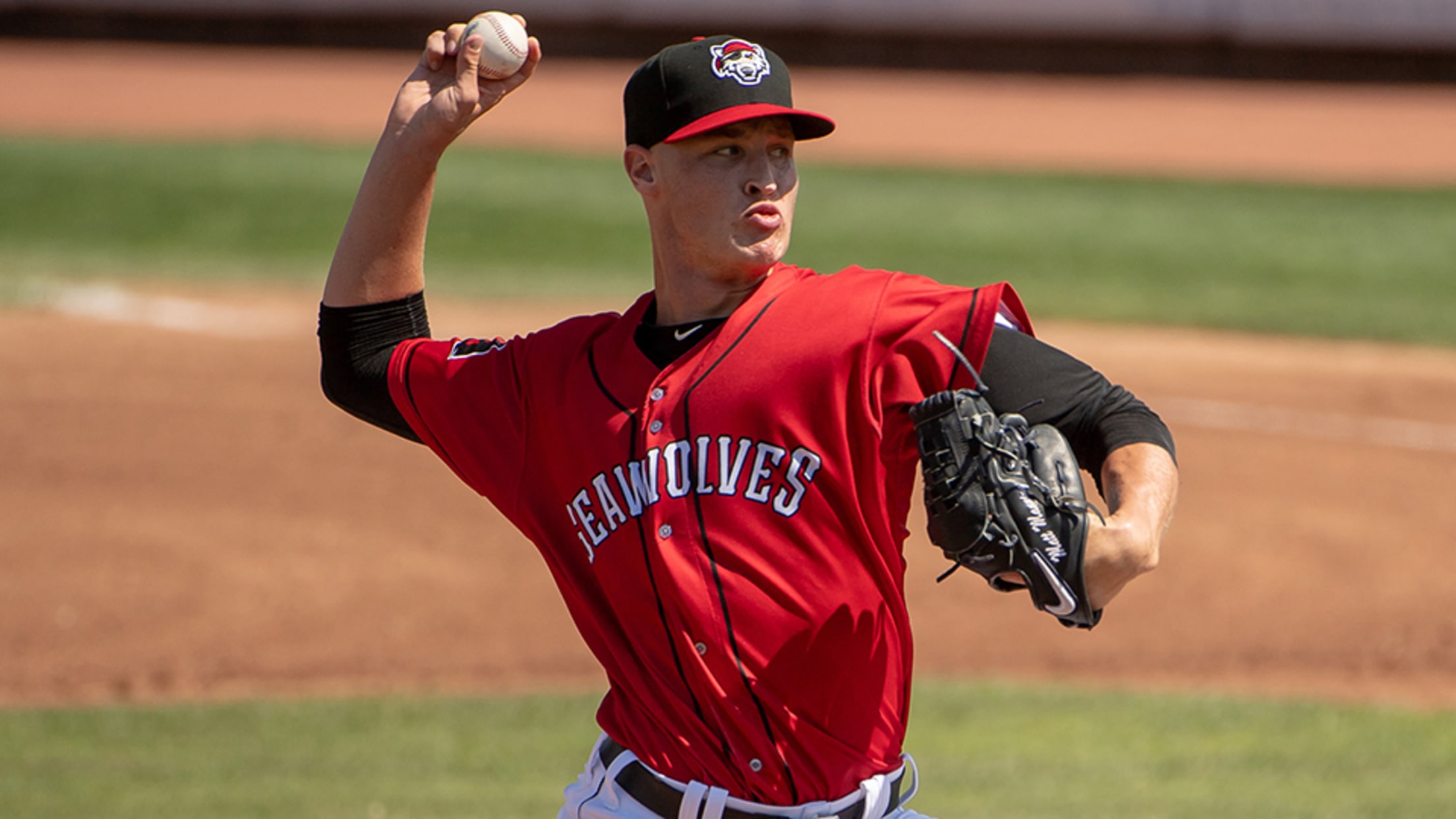 Each offseason, MiLB.com goes position by position across each system and honors the players -- regardless of age or prospect status -- who had the best seasons in their organization. Click here to locate your favorite club.The Detroit Tigers have had one winning season in the past four years after
Prospect Roundup: Games of Aug. 29
Rangers' Alexy fans 10; Tigers' Stewart keeps up hot August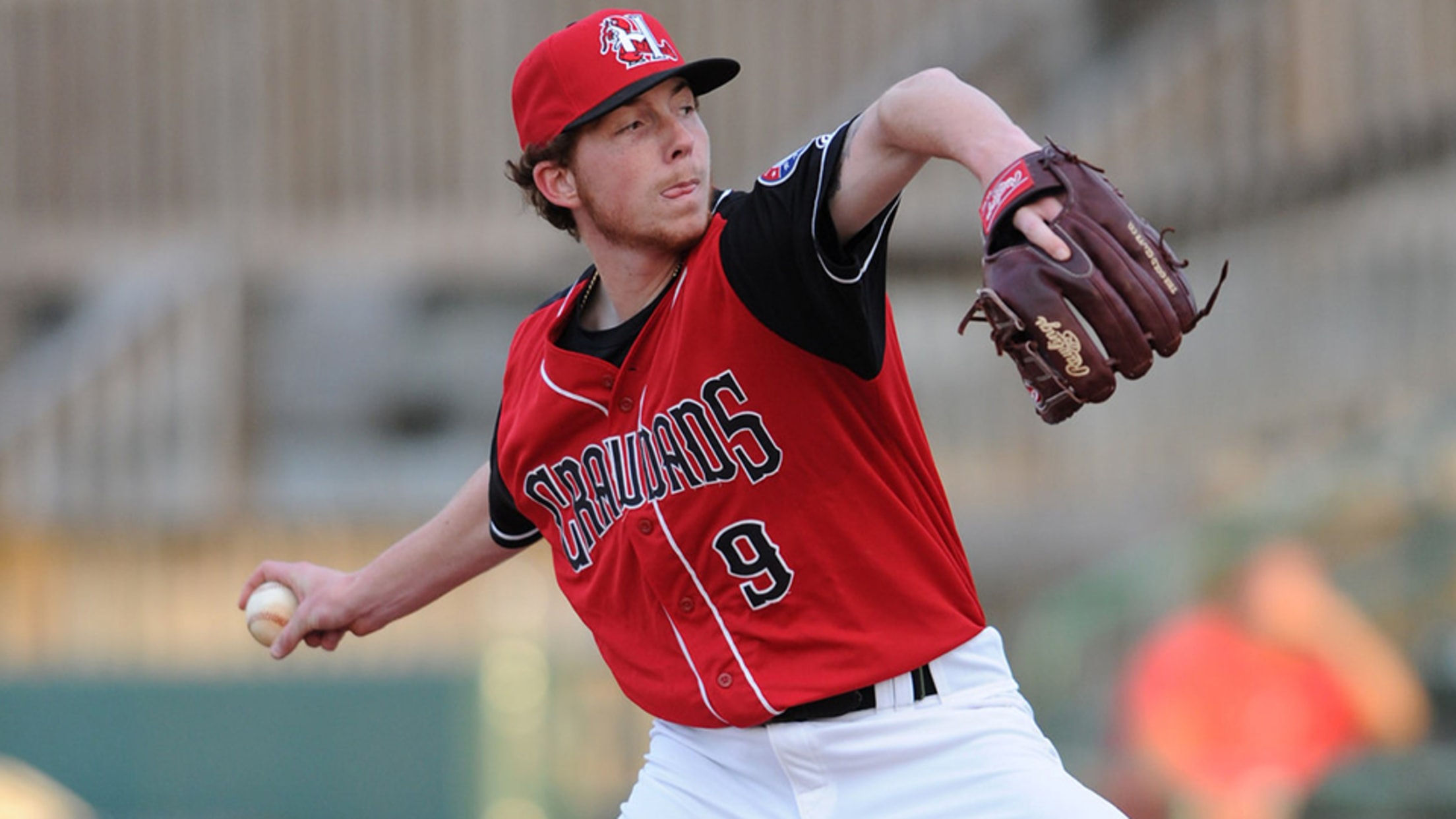 Theme of the dayShowing potential in big spots: Triple-A Durham and Class A Advanced Clearwater clinched playoff spots Wednesday night, and both relied on top talent to push them over the edge. The former got a three-homer performance from Austin Meadows -- a former top-100 prospect acquired from the Pirates
MVP Meneses headlines IL All-Stars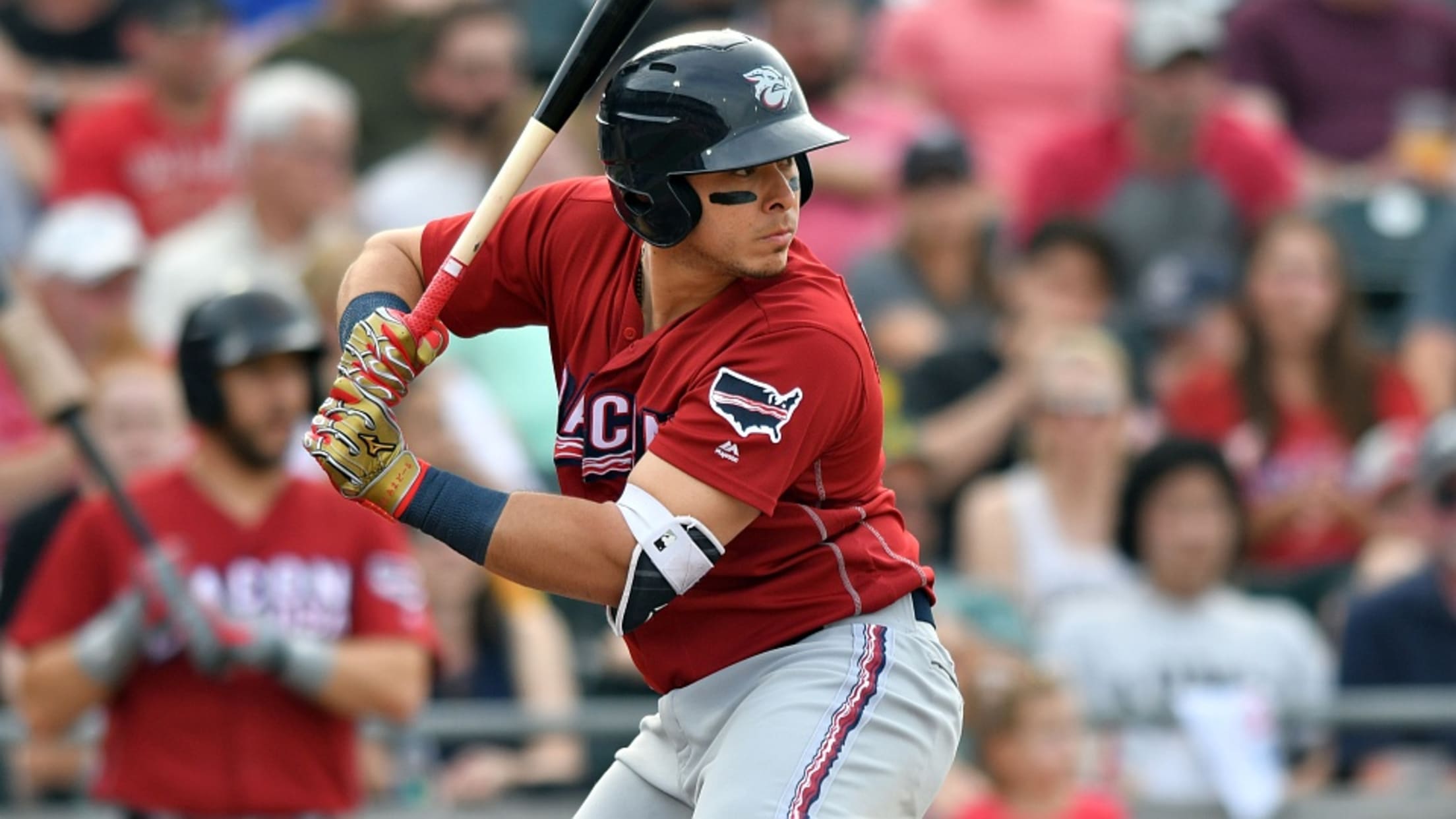 The International League today announced its Postseason All-Star Team and Award Winners as selected by the circuit's managers, coaches, media, and club representatives. The Lehigh Valley IronPigs, who with the League's best record have already clinched the North Division title, are the first team since Norfolk in 1995 to sweep
IL notes: Hens' Stewart honing his defense
Tigers prospect ranks among league leaders in homers, RBIs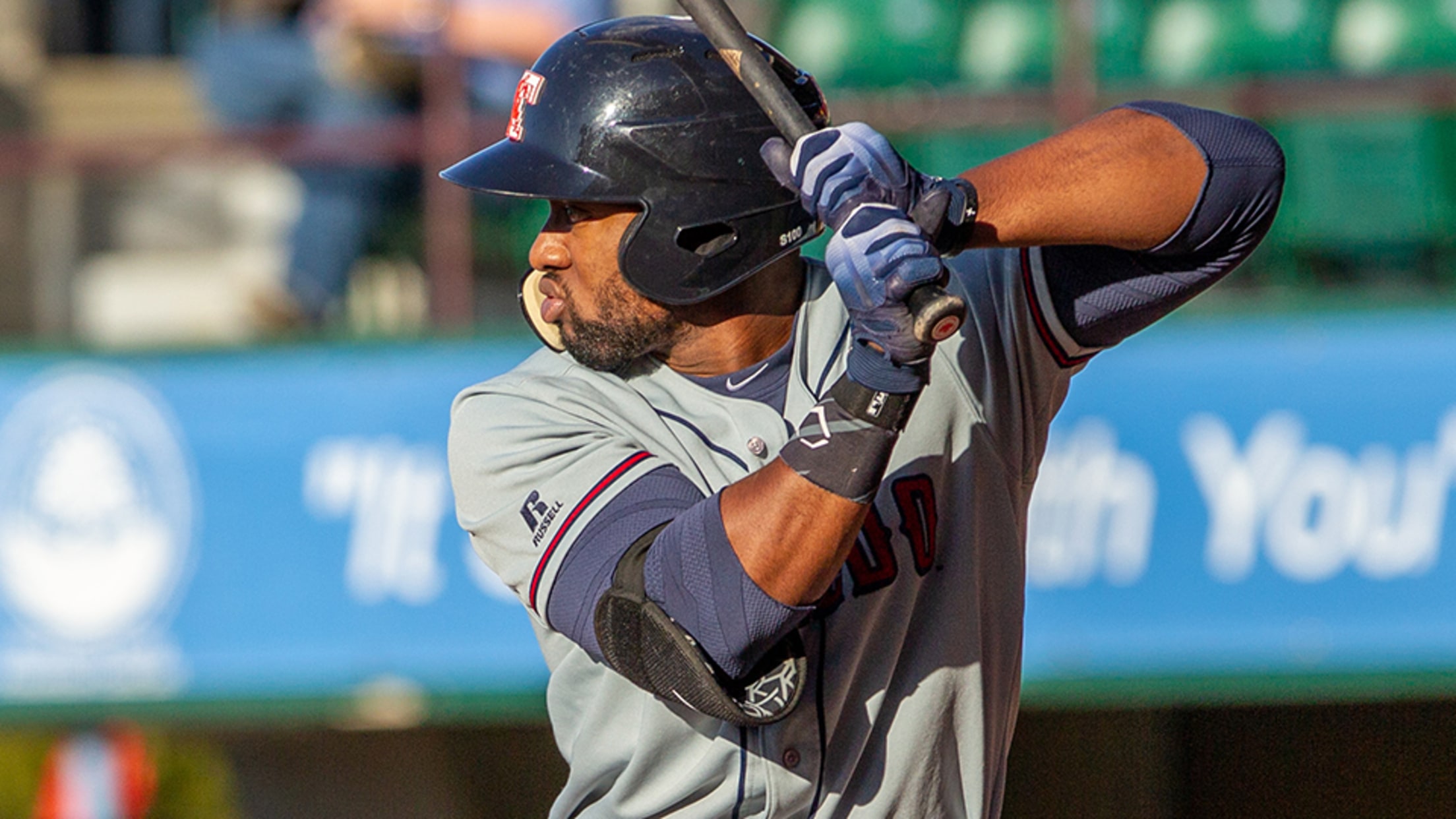 Christin Stewart's bat has vaulted him to a spot among baseball's top prospects.The outfielder is considered the No. 5 prospect in the Tigers system after an impressive start to the 2018 season with Toledo. He ranks second in the International League with 16 homers and sixth with 53 RBIs.
Tigers' Stewart making progress with glove
Already lauded for bat, Detroit's No. 5 prospect improving in field
Christin Stewart's bat has vaulted him to a spot among the top prospects in baseball.The Toledo outfielder currently is considered the No. 5 prospect in the Tigers system after an impressive start to the 2018 season with Toledo. Stewart ranks second in the IL with 16 home runs and is
Mud Hens' Stewart goes on seven-day DL
Tigers No. 5 prospect leads International League with 15 homers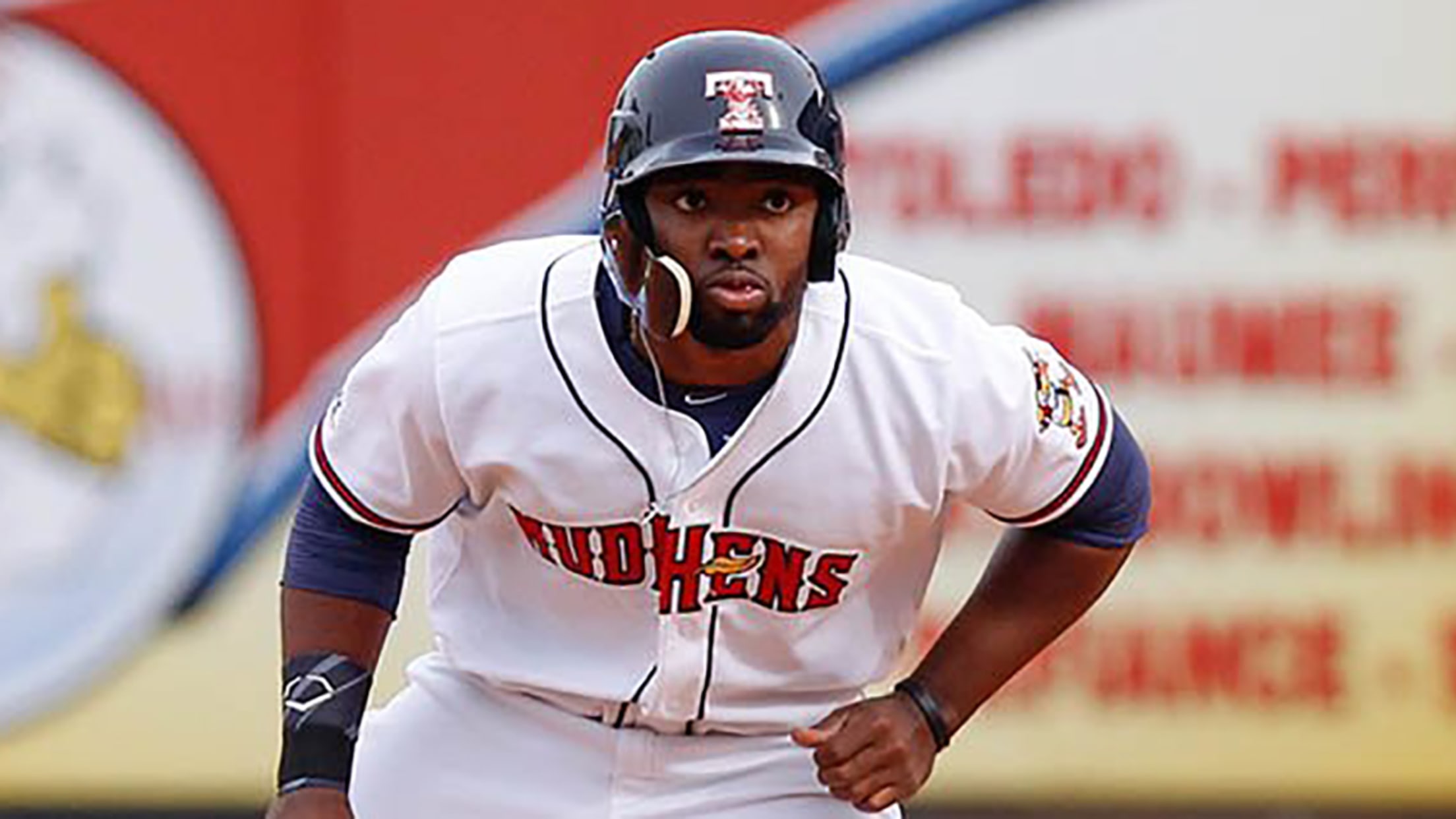 Triple-A Toledo's Christin Stewart has gone from leading the International League in home runs to the seven-day disabled list.Detroit's No. 5 prospect was removed from Tuesday's 7-1 loss to Indianapolis prior to the fifth inning. Stewart led off the bottom of the fourth for the Mud Hens and had flied
Prospect Roundup: Games of May 20
Angels' Fletcher strengthens resume; Fried bests Stewart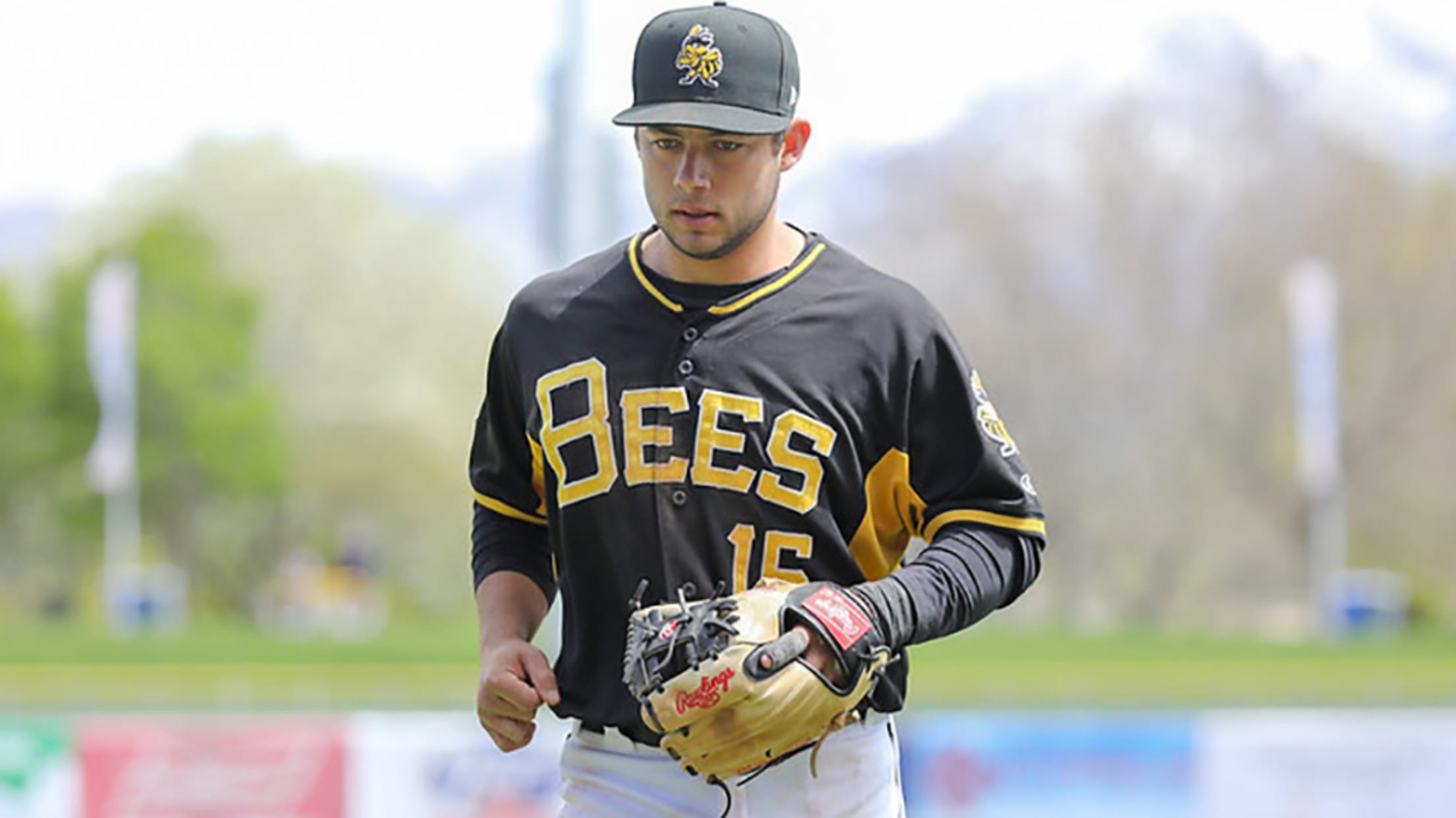 Theme of the dayTeens:Juan Soto's Major League debut with the Nationals, making him the youngest player in The Show this season, would have been the prime driver of the news on any other day. But Vladimir Guerrero Jr. did his best to wrestle back the "Best 19-Year-Old Prospect" belt by
Stewart parks two in Triple-A for first time
Tigers No. 10 prospect extends IL homer lead with 10th, 11th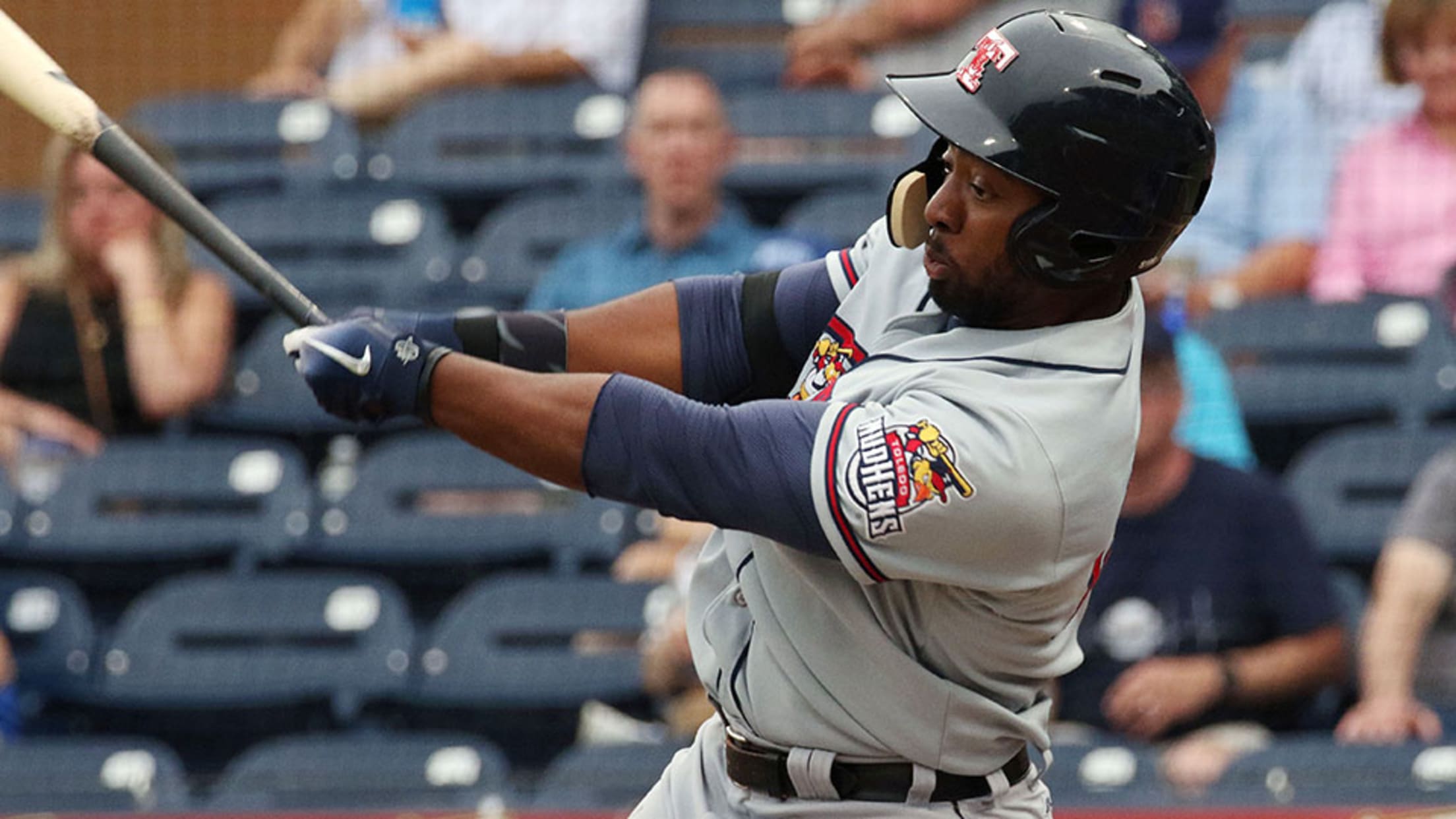 Christin Stewart rode his big bat from the University of Tennessee to the Minor Leagues and Detroit's No. 10 prospect went on to knock 58 homers in his first two full professional seasons. But Stewart has taken his power hitting to another level as of late as he sits a step
Prospect Roundup: Games of April 30
Astros' Tucker keeps hits coming; Stewart pushing for Detroit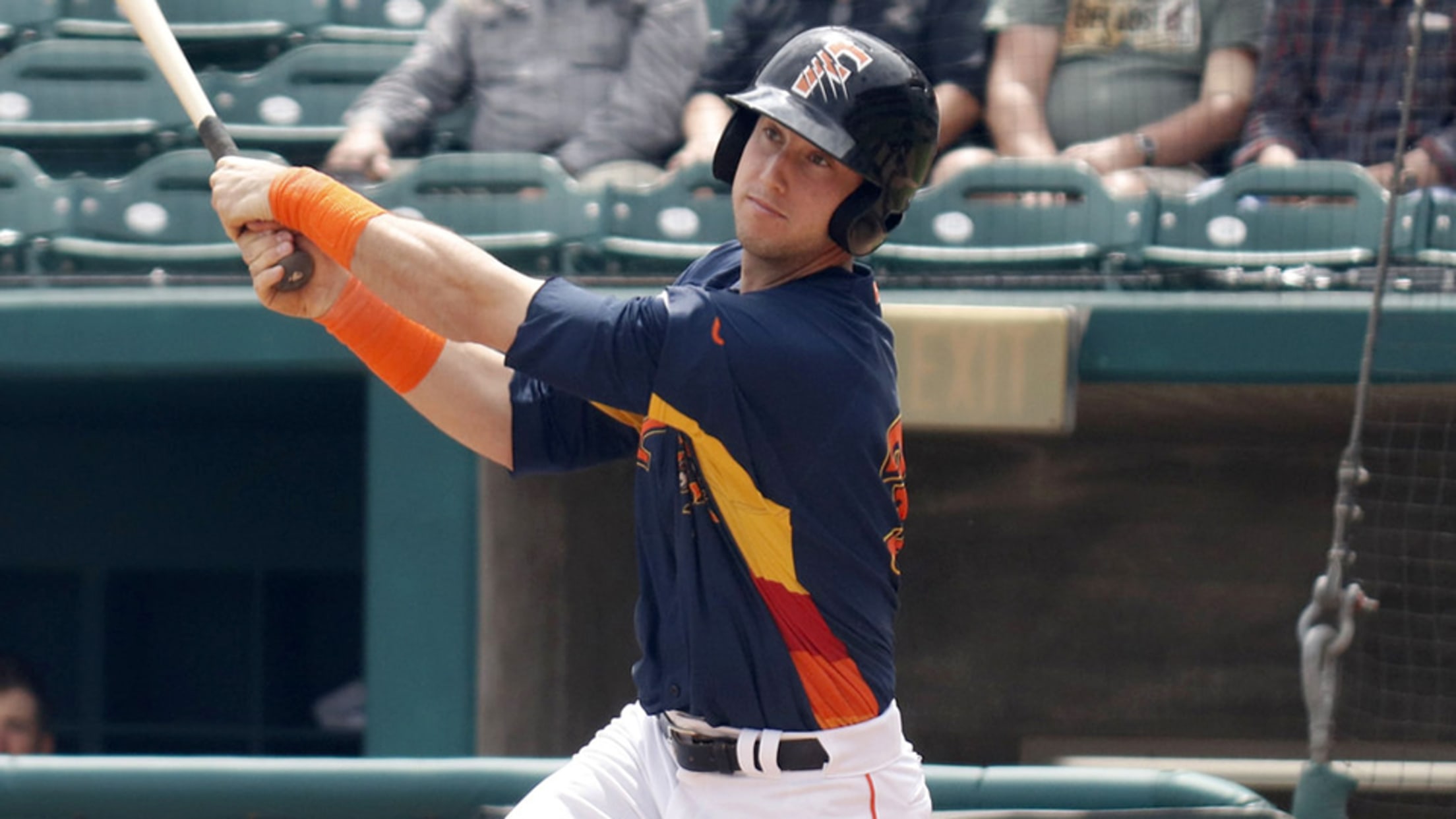 Theme of the nightDon't see that every day: Despite the Carolina, Florida State, Midwest and South Atlantic Leagues being off, the last day of April featured both a triple play and a three-homer game. Double-A Springfield didn't just turn a triple play; it turned a 4-6-3-1-5 triple play that featured
Mud Hens' Stewart blasts off on big night
No. 10 Tigers prospect homers in fourth career four-hit game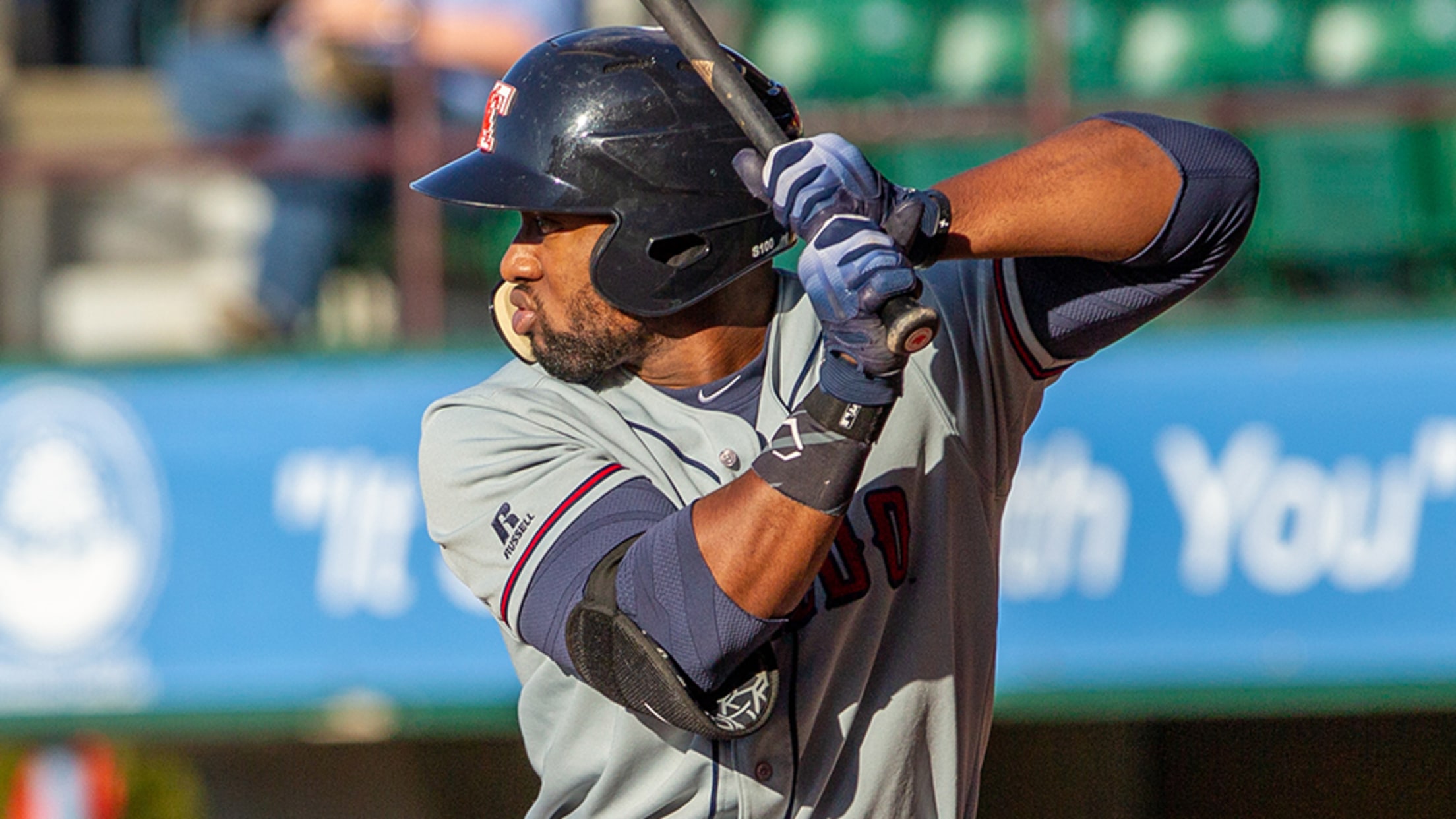 In the first few weeks of the season, Triple-A Toledo hitting coach Brian Harper watched Christin Stewart's bad luck at the plate firsthand. But through all the hard lineouts, Detroit's No. 10 prospect stayed the course, and it paid off immensely Tuesday night.Stewart matched a career high with four hits
Tigers Prospect Primer: Rebuilding from within
Stewart, Gerber bash on door; Manning preparing for distance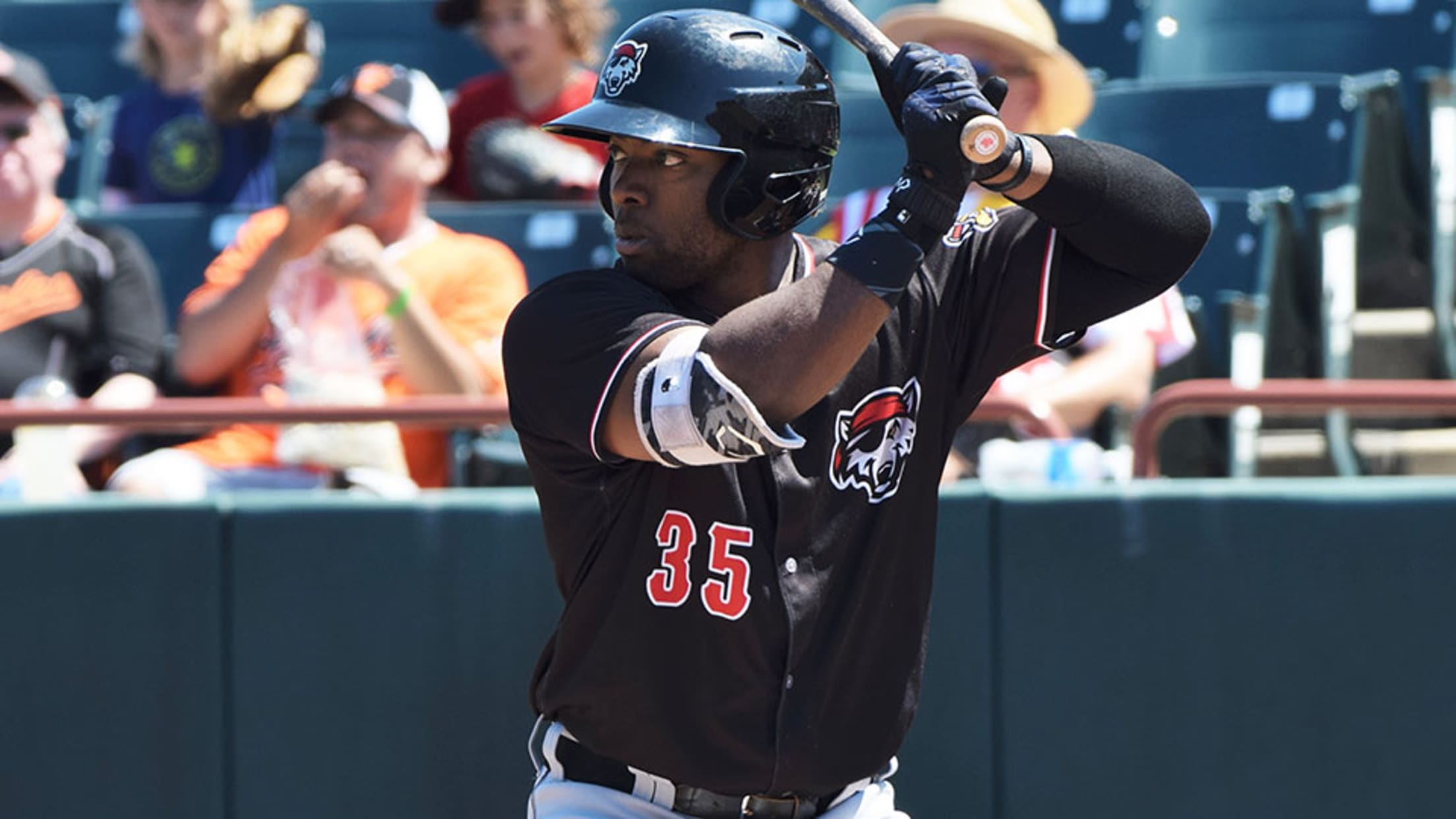 Some players are on the verge of stardom, others are entering a crucial phase of their development and still others are getting their first tastes of full-season ball. With the 2018 season approaching, MiLB.com takes a look at the most intriguing prospects from each MLB organization.Shining star: Christin Stewart, LFThe
Sodders, Burrows provide solace for Tigers
Detroit grooming high-ceiling arms, power bats as rebuild begins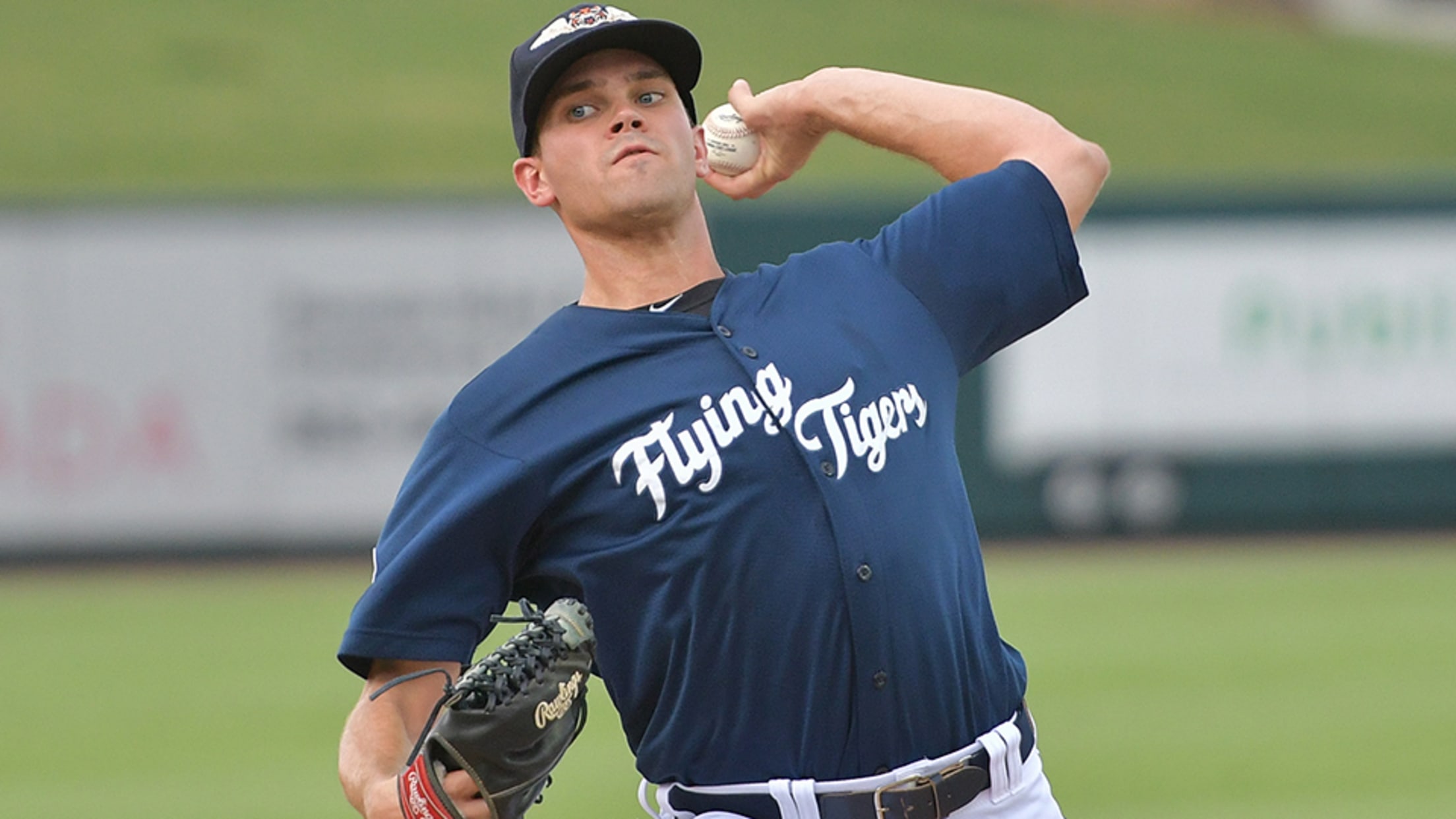 This offseason, MiLB.com will be honoring the players -- regardless of age or prospect status -- who had the best seasons in their organizations. We're taking a look at each team to determine the outstanding seasons in Minor League Baseball.It was a rough year at the Major League level for
Stewart, Soto take Tigers honors
Outfielder, left-hander named Minor League Player, Pitcher of Year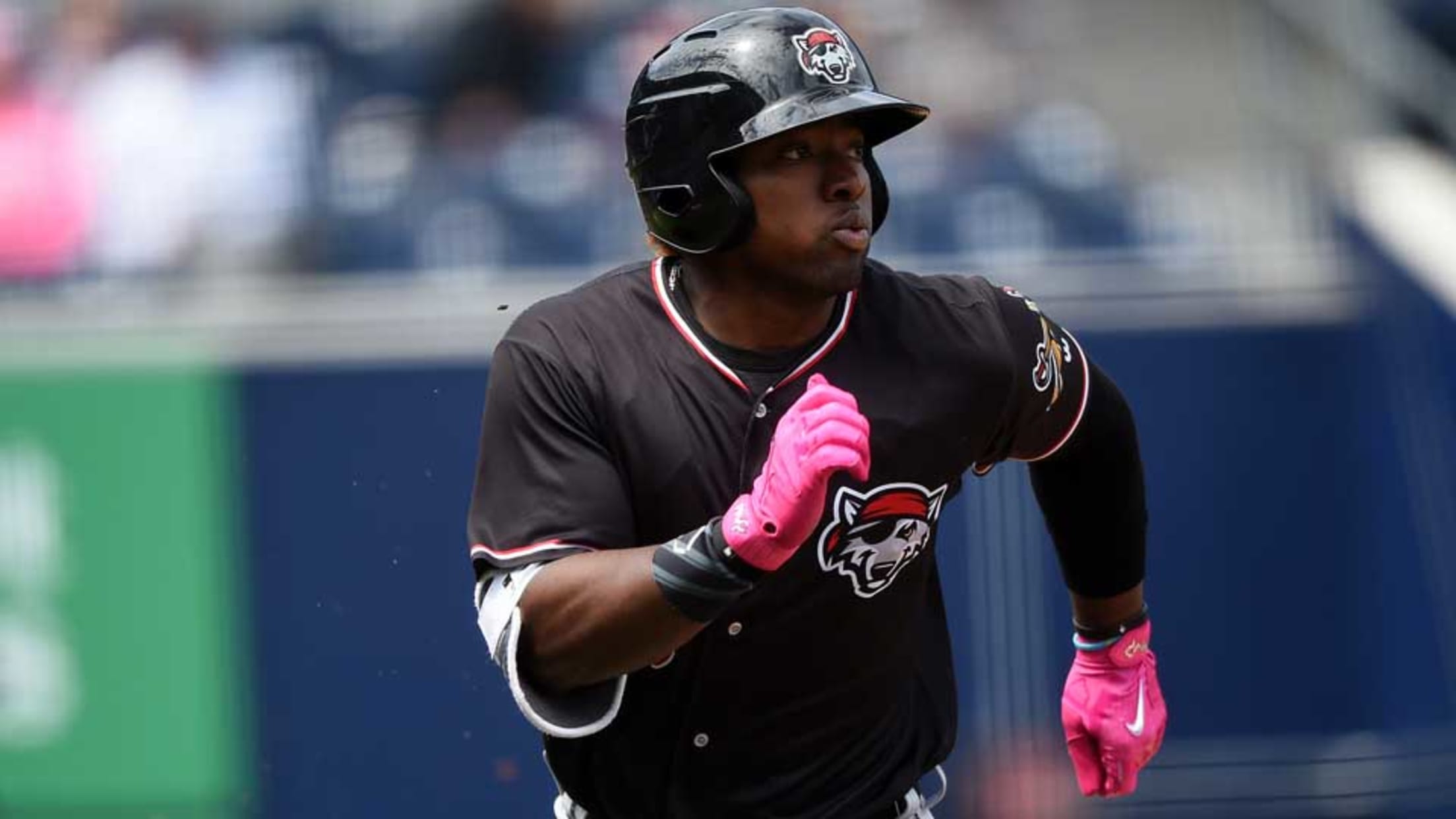 For the second season in a row, Christin Stewart's powerful bat leads the Tigers farm system.Detroit on Wednesday named the club's seventh-ranked prospect its Minor League Player of the Year, while left-hander Gregory Soto earned Pitcher of the Year honors.
Grizzlies' Reed wins 2017 Bauman Award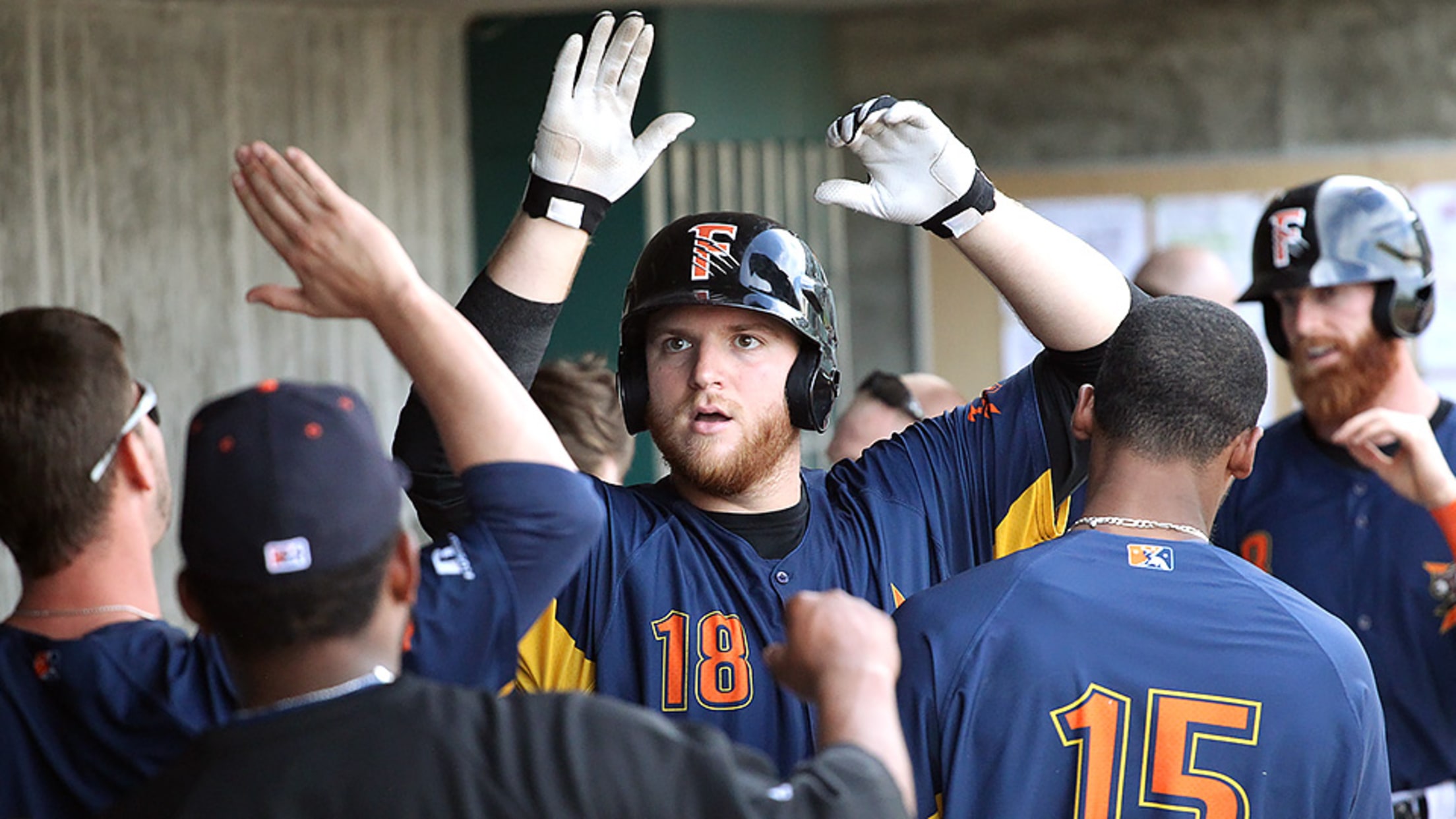 ST. PETERSBURG, Fla. -- Minor League Baseball today named Fresno Grizzlies first baseman A.J. Reed the winner of the 2017 Joe Bauman Award, presented by Musco Sports Lighting. Reed will be honored at the Baseball Winter Meetings. in Orlando, Florida, this December with a trophy and a check for $6,800,
2017 Eastern League All-Star Team Announced
The Eastern League of Professional Baseball is pleased to announce the selections for the 2017 Eastern League All-Star Team as voted on by respective Eastern League managers and coaches and media personnel.
'Wolves' Stewart homers on four-hit day
Tigers prospect leads Double-A with 26 long balls; Hays hits 30th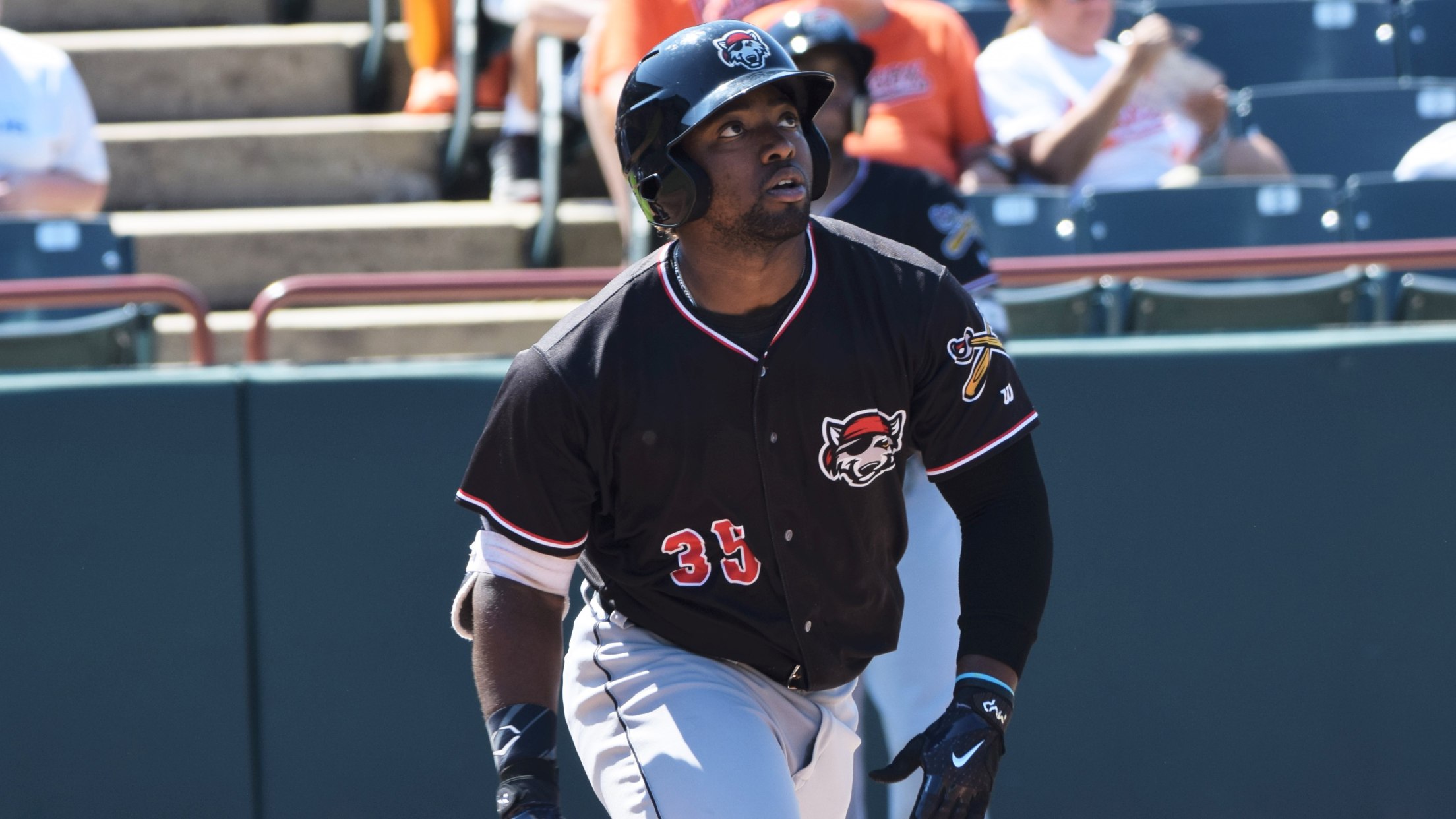 Christin Stewart grabbed the Eastern League home run lead, but the Bowie Baysox inched closer to an Eastern League playoff spot.The Tigers' No. 5 prospect belted his 26th long ball and posted his second four-hit game of the season in Double-A Erie's 6-5 setback to the first-place Baysox on Sunday
Sheffield, Devers, Stewart named EL All-Stars
Conlon, Mejia among other big names bound for New Hampshire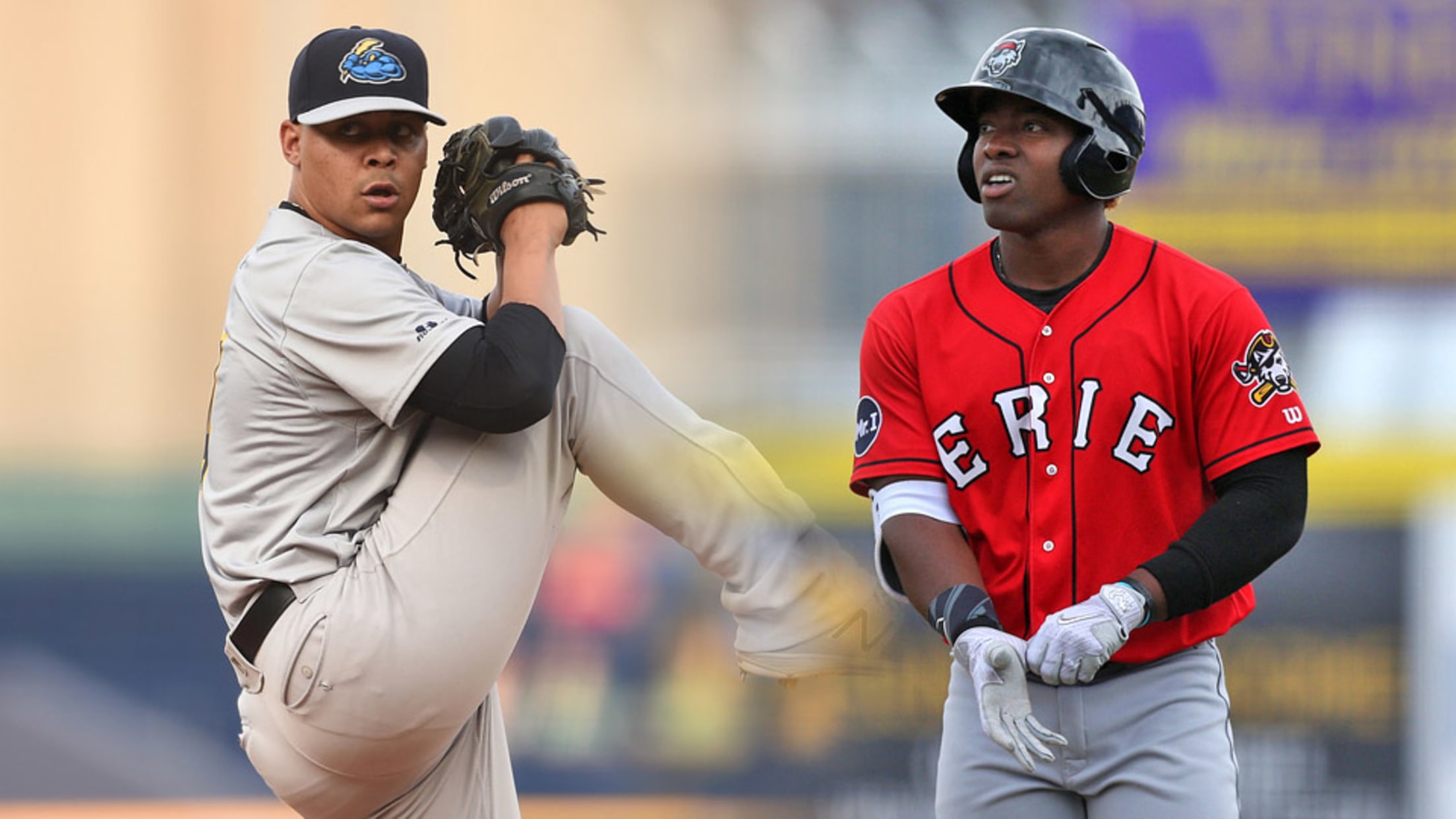 Portland's Rafael Devers, Trenton's Justus Sheffield and Erie's Christin Stewart are among the big names headed to New Hampshire after the Eastern League announced its All-Star Game rosters on Wednesday afternoon.Devers, the top Red Sox prospect and No. 12 overall, will represent the Eastern Division while Stewart, Detroit's No. 2
SeaWolves' Stewart blasts off twice
Tigers prospect records third two-homer game of season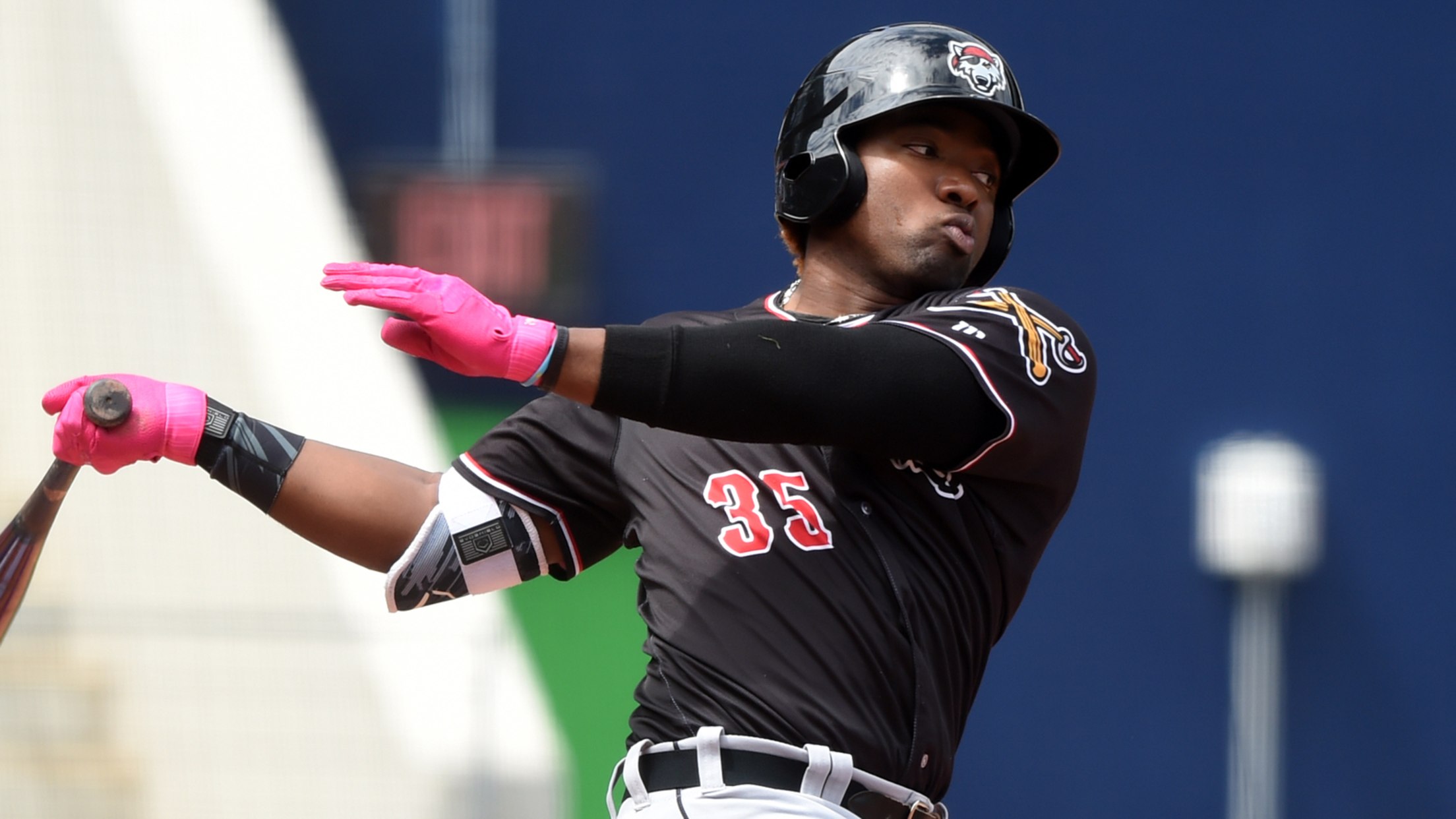 Scott Kingery has company atop the Eastern League home run leaderboard. Christin Stewart recorded his third two-homer game of the season on Sunday, but Double-A Erie dropped a 5-3 decision to Bowie in the opener of a doubleheader at UPMC Park. The Tigers' No. 2 prospect has 18 long balls, tying
Prospect Roundup: Games of June 7
Honeywell fans nine to get back on track; Arroyo collects three hits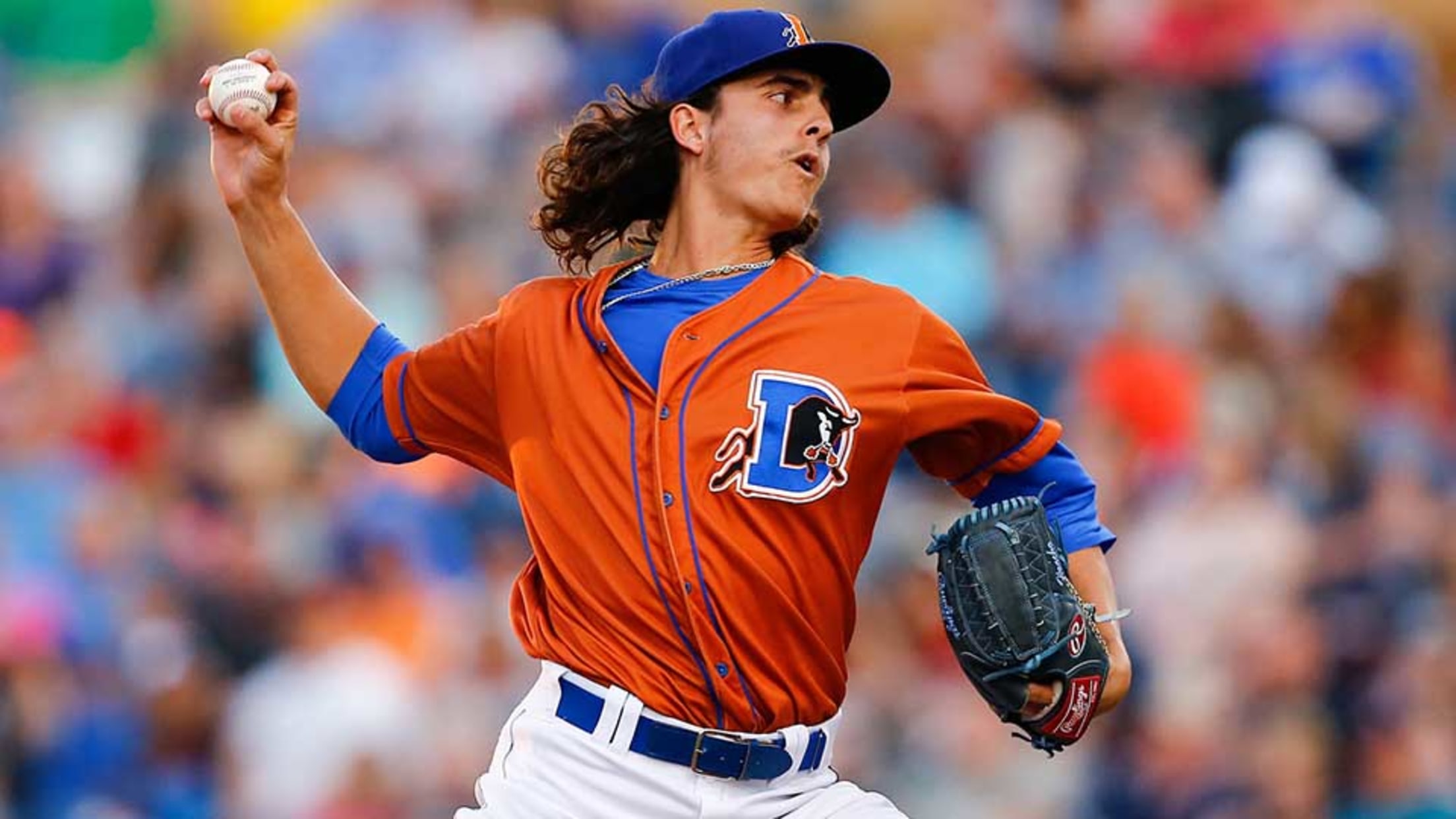 Giants INF Christian Arroyo, Triple-A Sacramento: 3-for-5, RBI, R -- The Giants rewarded a hot Arroyo with a Major League promotion in April, only to see their No. 2 prospect struggle with a .192 average and .548 OPS over 34 games for the big club. They optioned him to the PCL
Prospect Roundup: Games of May 8
Braves' Sims continues success; Brewers' Phillips collects three hits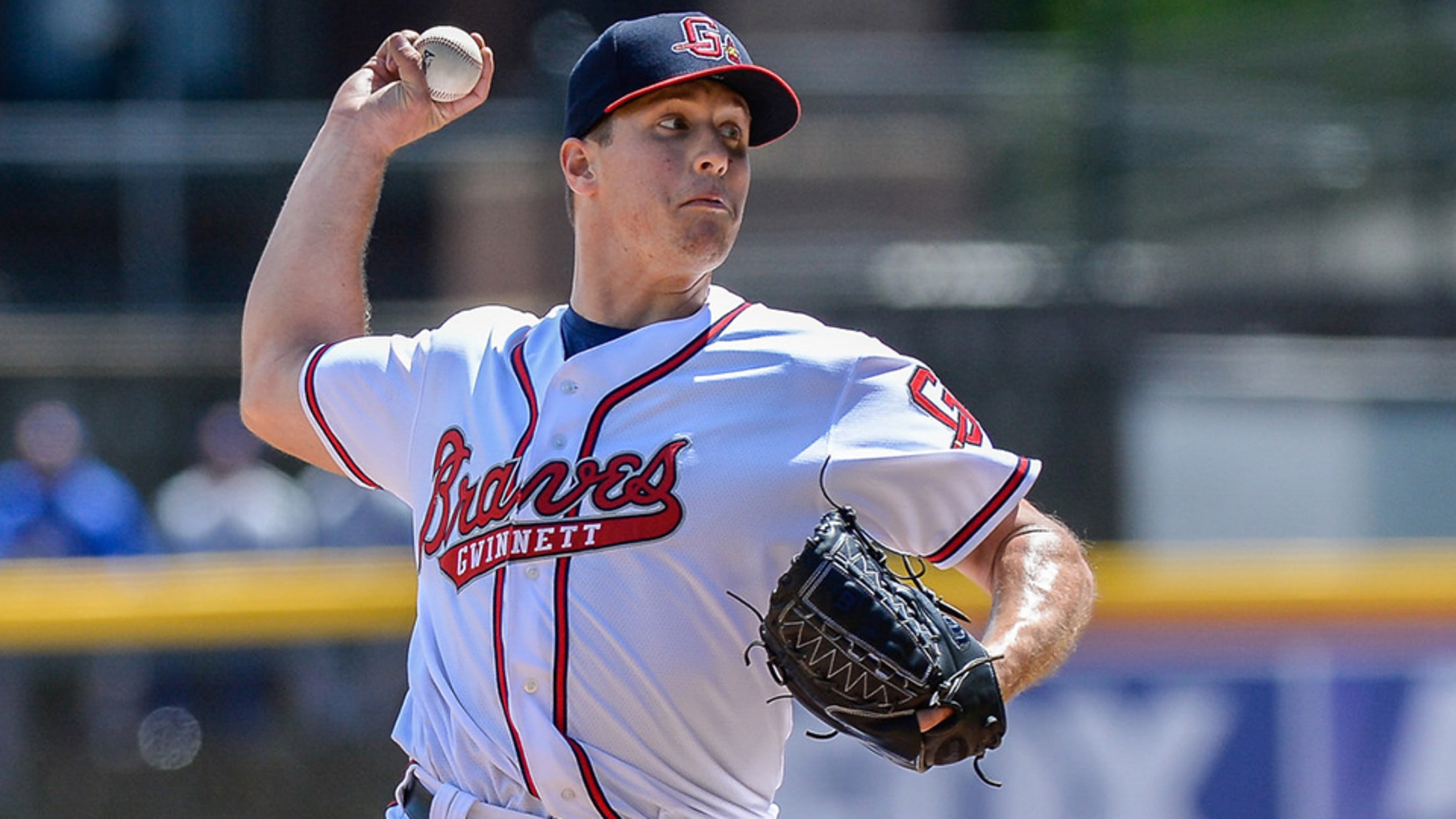 Braves RHP Lucas Sims, Triple-A Gwinnett: 6 1/3 IP, 5 H, ER, 2 BB, 4 K -- The Braves' No. 18 prospect improved to 3-0 in his sixth start Monday, working into the seventh inning for the third time in four starts. The 2012 first-round pick has allowed two earned
SeaWolves' Stewart goes yard twice
Tigers No. 2 prospect leads Eastern League with eight homers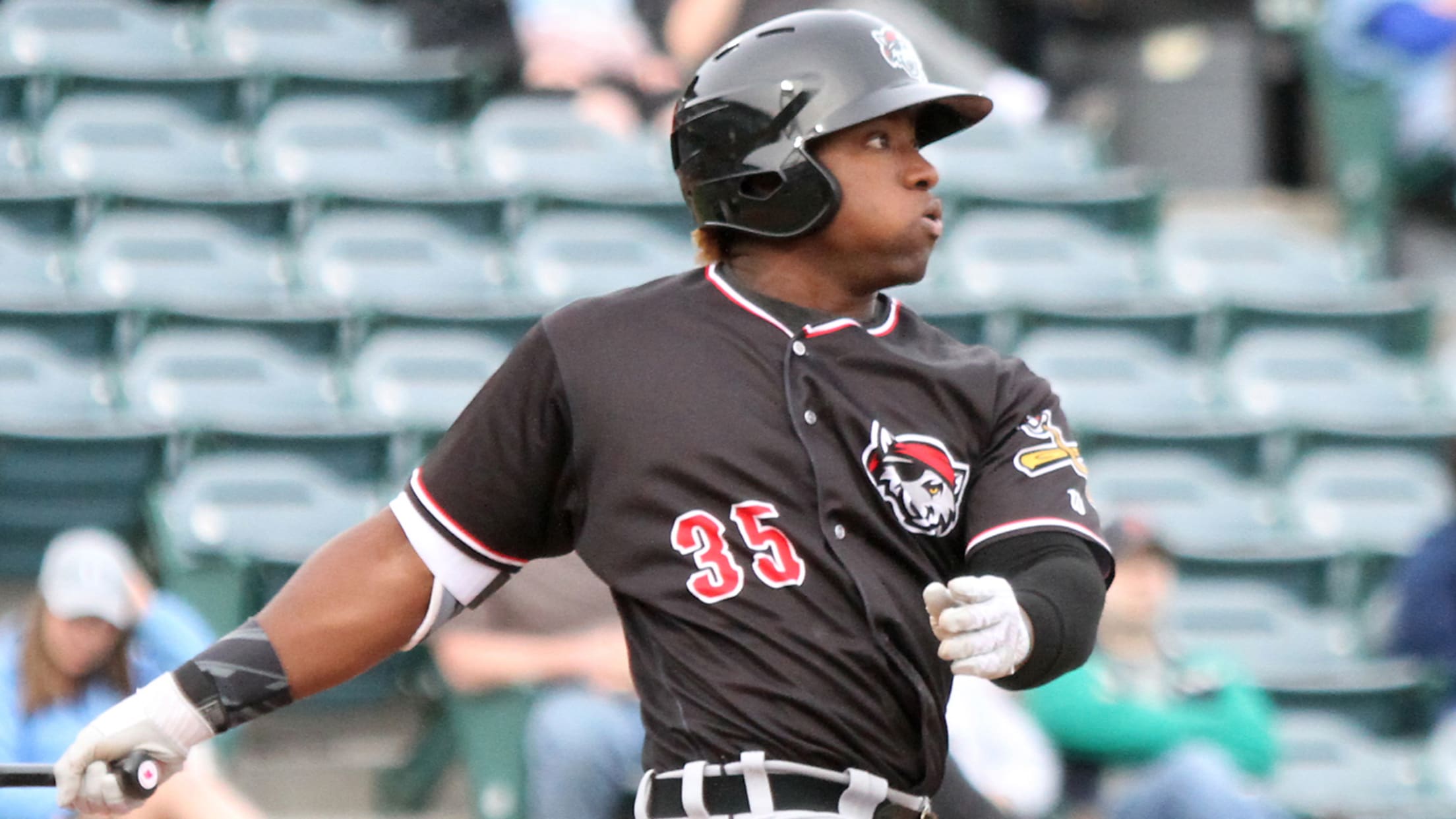 After going 16 games without a home run, Christin Stewart is back atop the Eastern League leaderboard. The Tigers' second-ranked prospect went yard twice and drove in four runs to power Double-A Erie to a 5-4 victory over Trenton and a split of Sunday's doubleheader. 
Prospect Roundup: Games of April 25
Tigers' Funkhouser fans nine again; Calhoun, Fisher flirt with cycle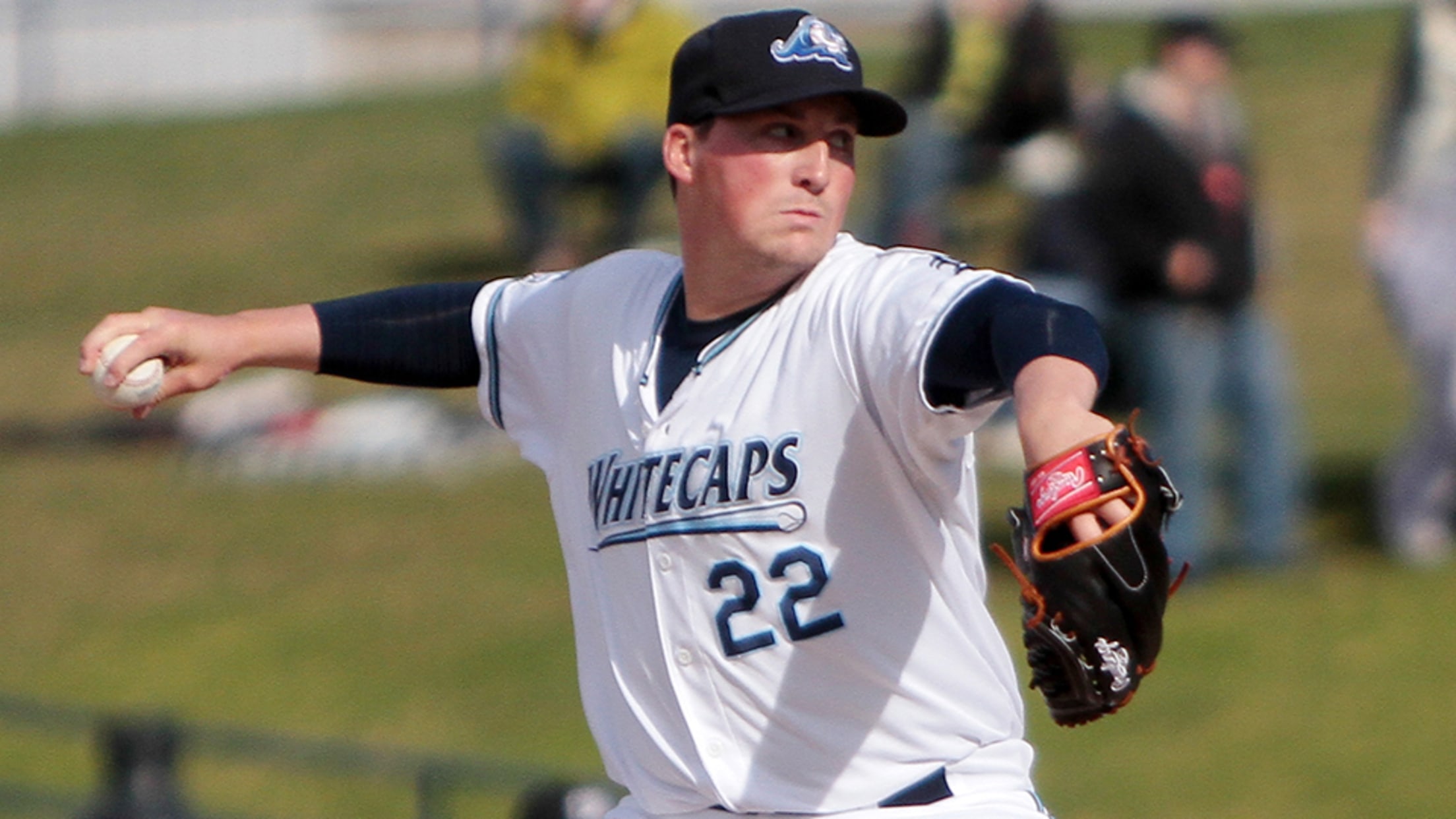 Dodgers 2B Willie Calhoun, Triple-A Oklahoma City: 3-for-5, HR, 2B, RBI, 2 R -- Before teammate Cody Bellinger stole the spotlight with his promotion to the Majors, Calhoun was having himself a day in a 6-0 win over Memphis. The Dodgers' No. 4 prospect started the proceedings with a leadoff
Stewart blasts Erie to doubleheader sweep
Left fielder hits three homers to dampen day of Trenton's Andujar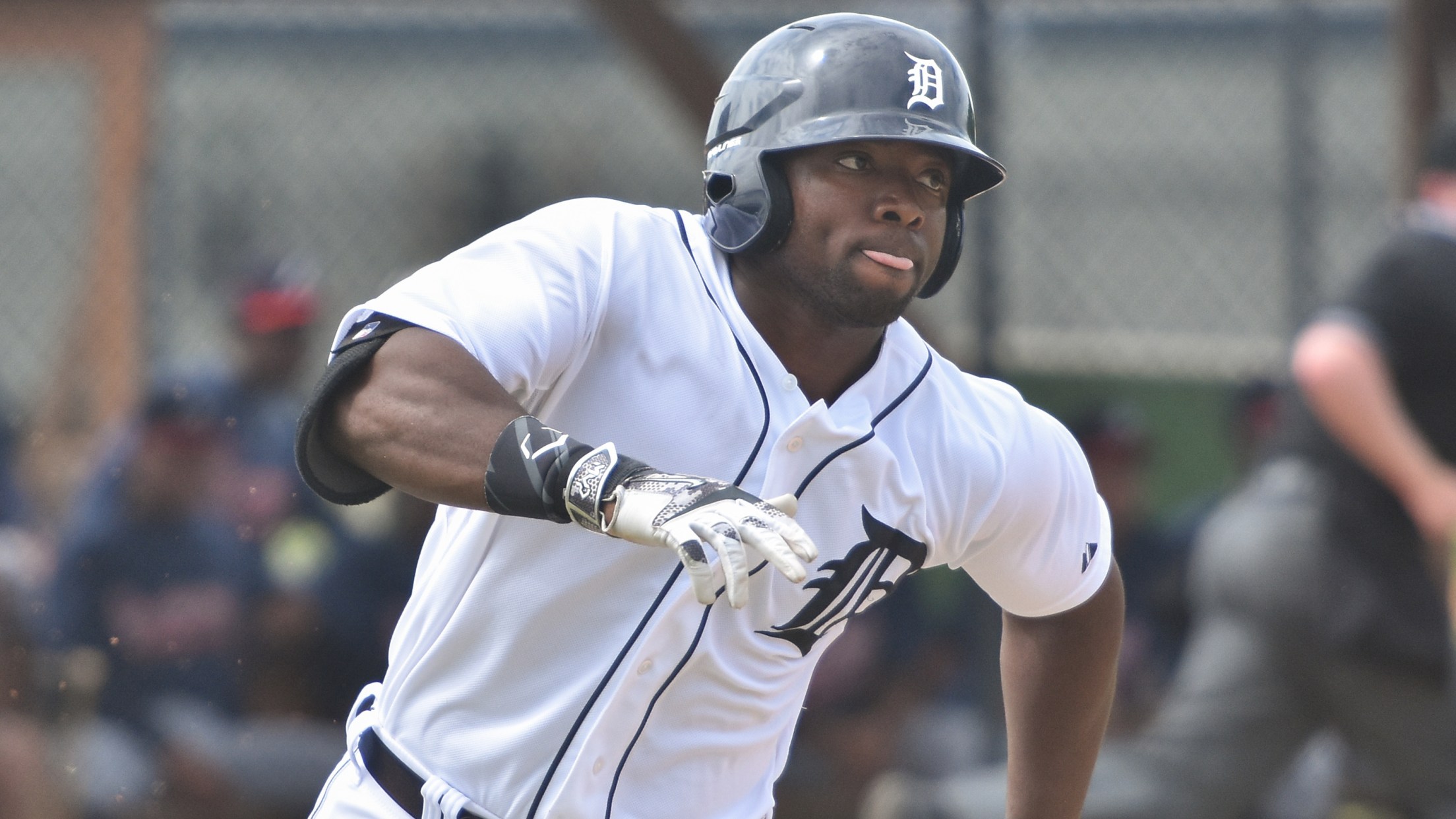 A sour taste in his mouth after Saturday's loss, all Double-A Erie's Christin Stewart wanted was to win at least one game in Sunday's doubleheader against Trenton. With a few swings of the bat, Detroit's No. 2 prospect ensured way more than that.Stewart belted three homers and plated four runs
Tigers Prospect Primer: Stewart slugs on
No. 2 prospect brings power to upper levels; Funkhouser ready to strike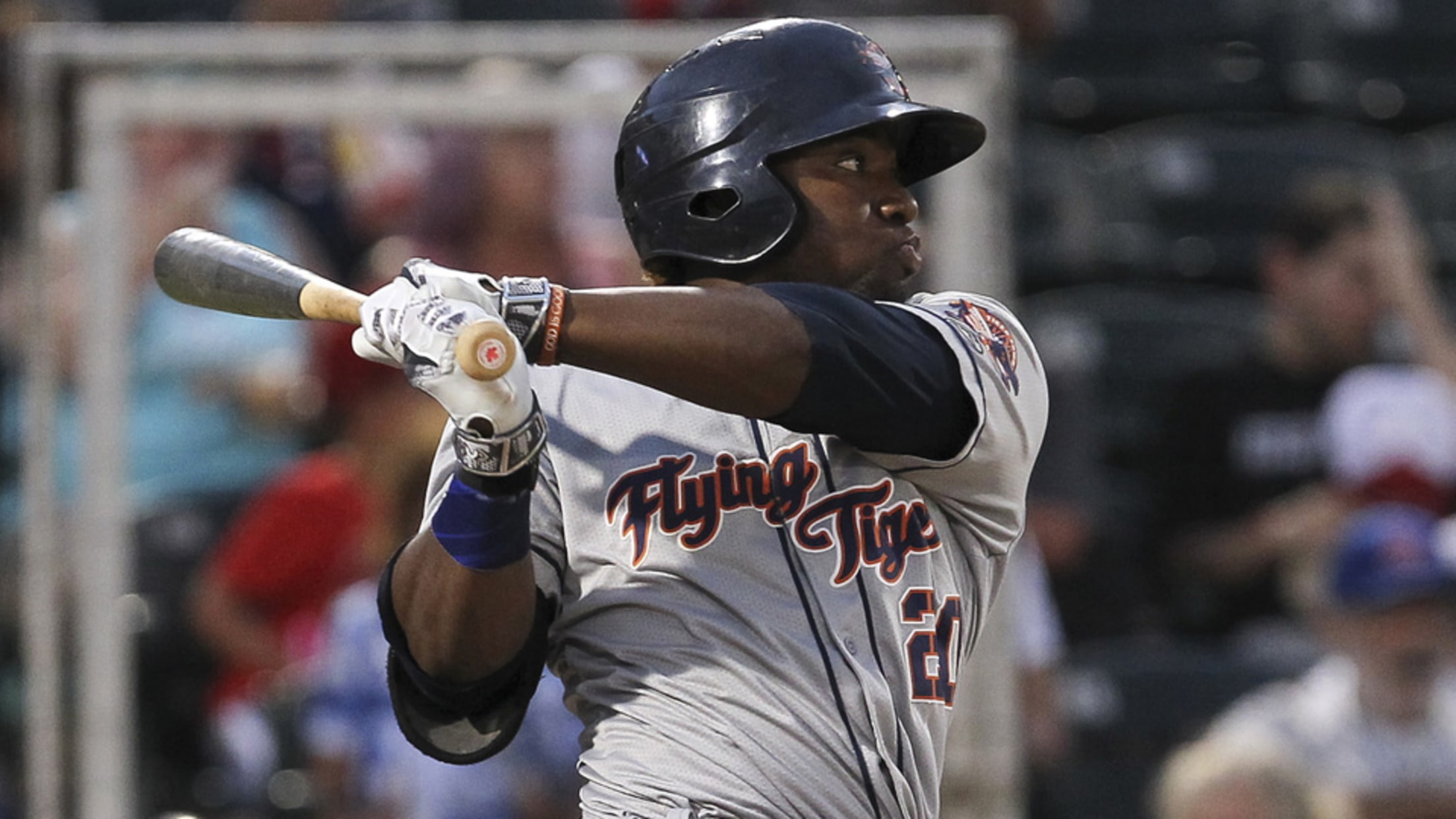 Some players are on the verge of stardom, others are entering a crucial phase of their development and still others are getting their first tastes of full-season ball. With the 2017 season approaching, MiLB.com takes a look at the most intriguing prospects from each MLB organization.Shining Star: Christin Stewart, LFSpending most