Offense Goes Off in 6th Straight Win
Travs set season highs in runs and hits in romp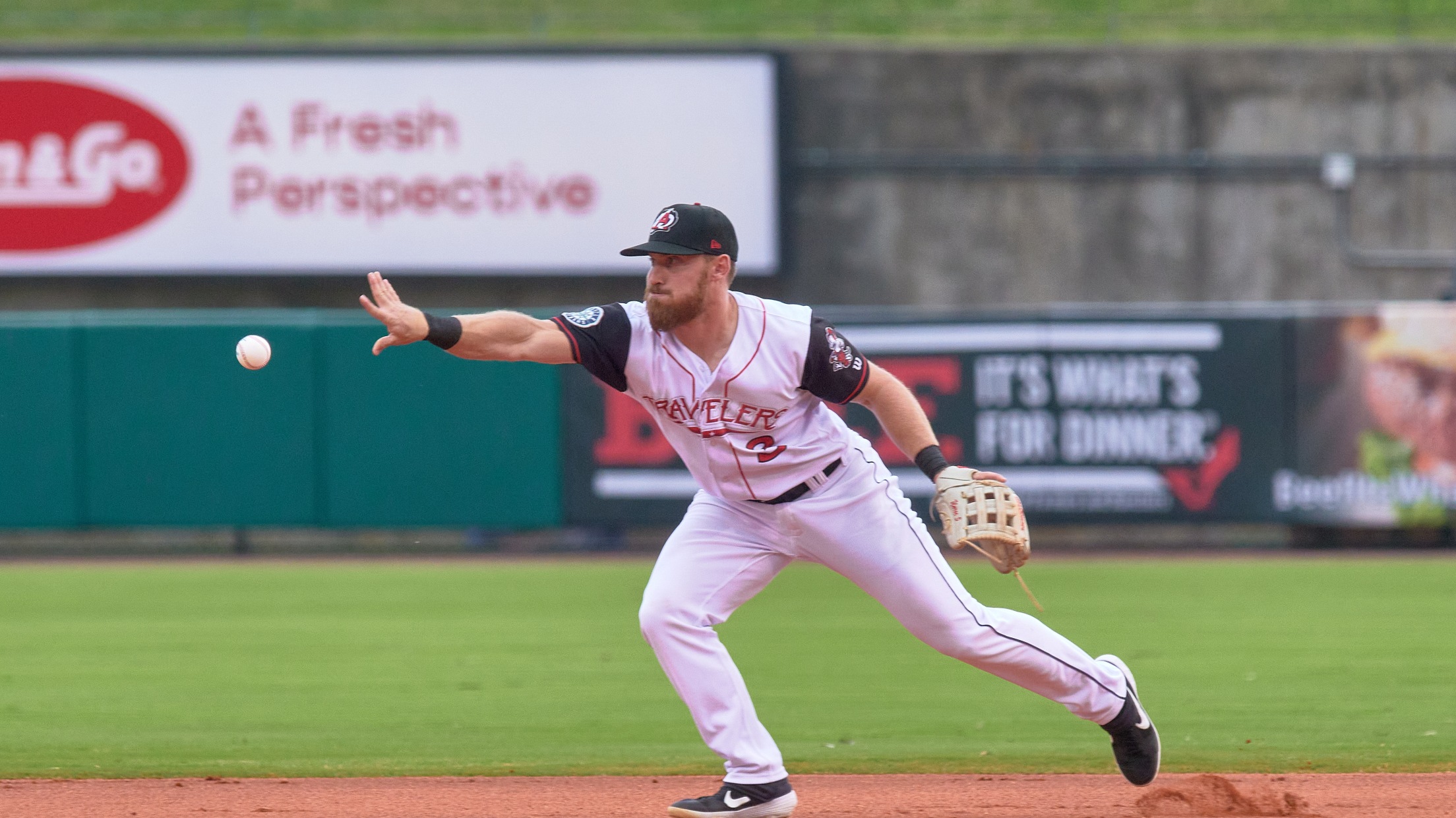 North Little Rock, AR—The Arkansas Travelers offensive onslaught continued as they routed the Midland RockHounds, 22-5 on Thursday night. It was a season high in runs and was the team's sixth consecutive victory, their longest winning streak of the year. Down by three, the Travs put up an eight-spot in
Berroa fans 11 in Travelers' second no-no of '22
Former Major Leaguers Kaminsky, Shipley toss scoreless frames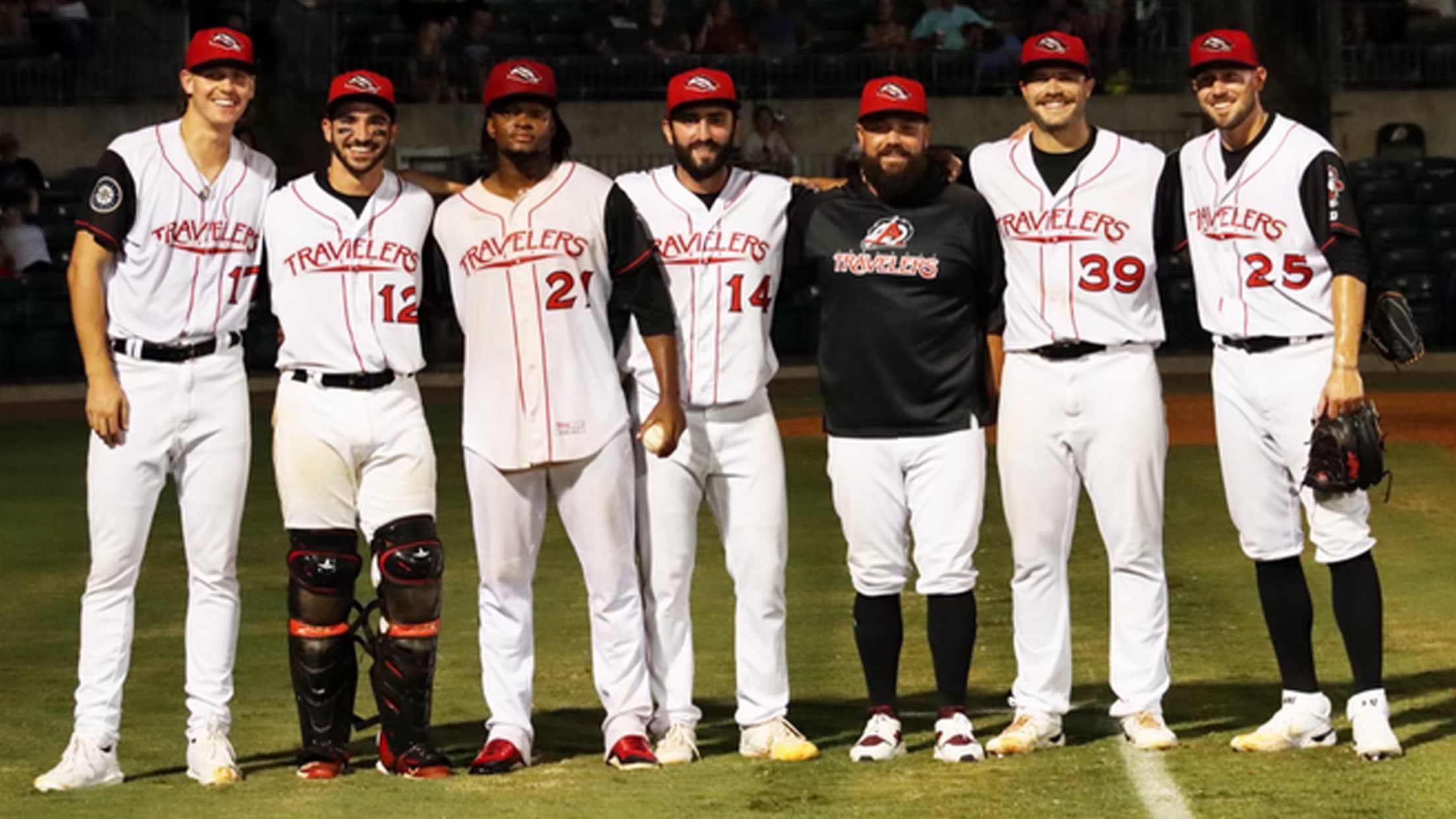 Double-A Arkansas' second no-hitter of the 2022 season was started by a young arm on his way to the Major Leagues. It was finished off by a pair of veterans working their way back up to The Show. No. 24 Mariners prospect Prelander Berroa struck out a career-high 11 over
5 Travs No-Hit Naturals
Prelander Berroa sets the tone with 11 Ks over 5 innings in start.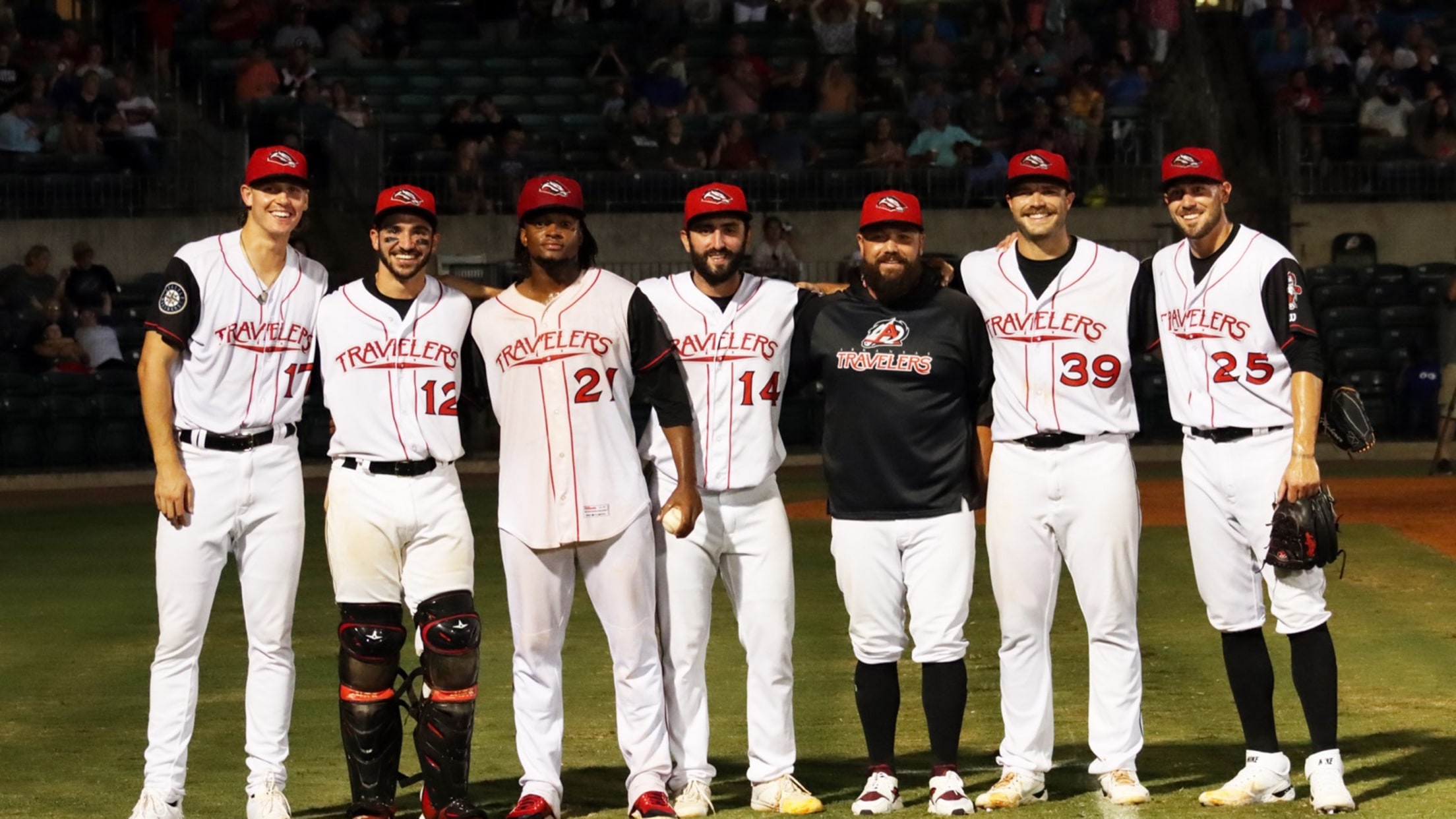 North Little Rock, AR—Five Arkansas Travelers pitchers combined to no-hit the Northwest Arkansas Naturals in a 6-0 win on Friday night in front of 7,024 at Dickey-Stephens Park. Prelander Berroa started and struck out 11 over five innings and four relievers pitched one inning each to close it out. The
The Evolution of Braden Shipley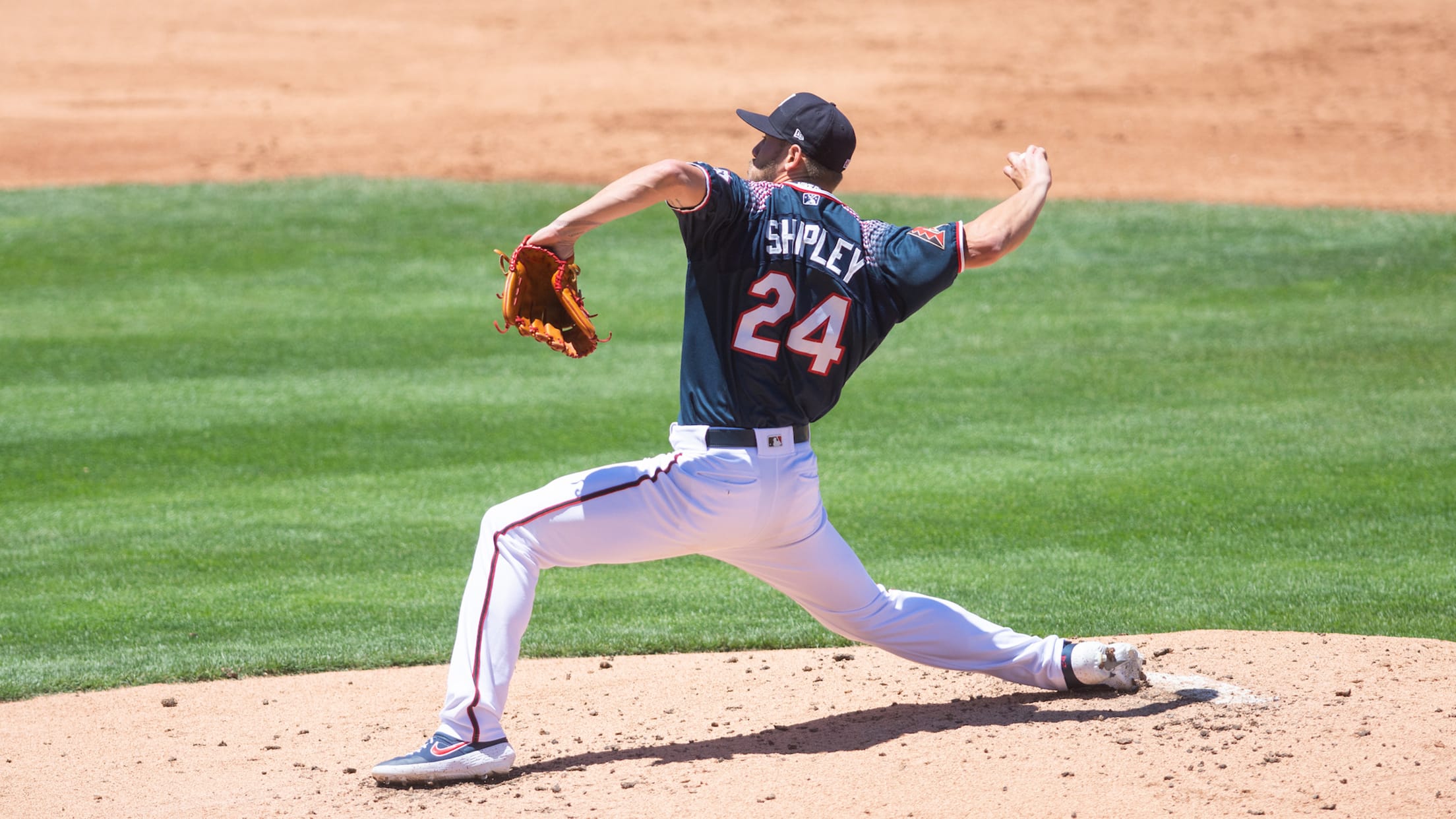 Braden Shipley is well known in the Reno area. He played college baseball at the University of Nevada, Reno and was one of the best pitchers in the country. He was drafted by the Arizona Diamondbacks after his college days and is now back and pitching in the town that
Smokin' Aces - What we learned from Spring Training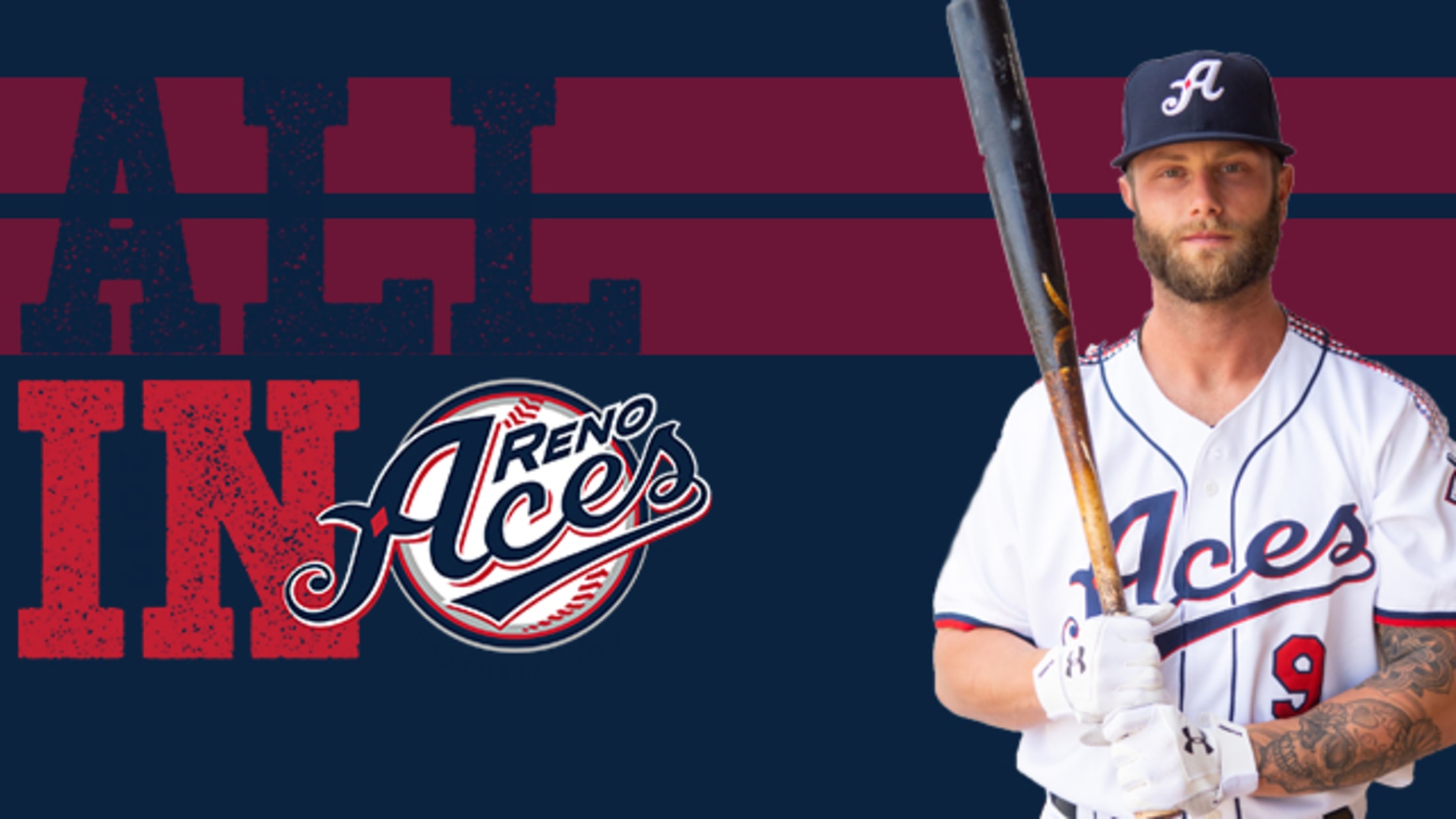 Baseball fans reflect two attitudes during Spring Training, 1. buy into the hype and claim a championship in March, or 2. take everything with a grain of salt.Both are understandable, but let's do our best to find the middle ground and review what we learned about the Aces over the
Smokin' Aces - Aces' Madness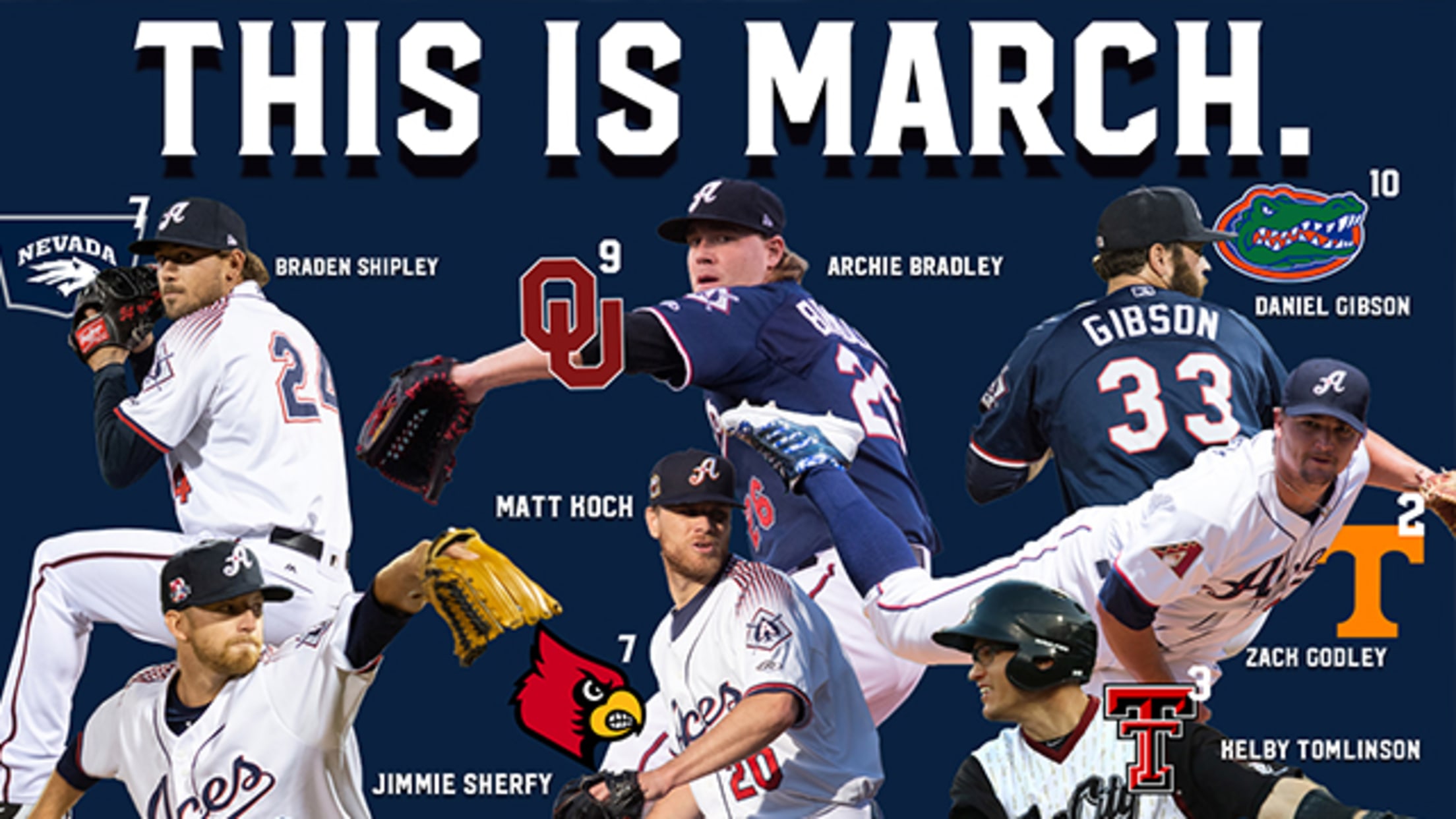 Besides St. Patrick's Day, March is dominated by college basketball. We understand that here at Greater Nevada Field. But with the tournament underway, there isn't a better time to embrace the madness, Aces' style.As Opening Night creeps closer we are getting a better picture of what the roster may look
Aces 2019 Roster Continues Growth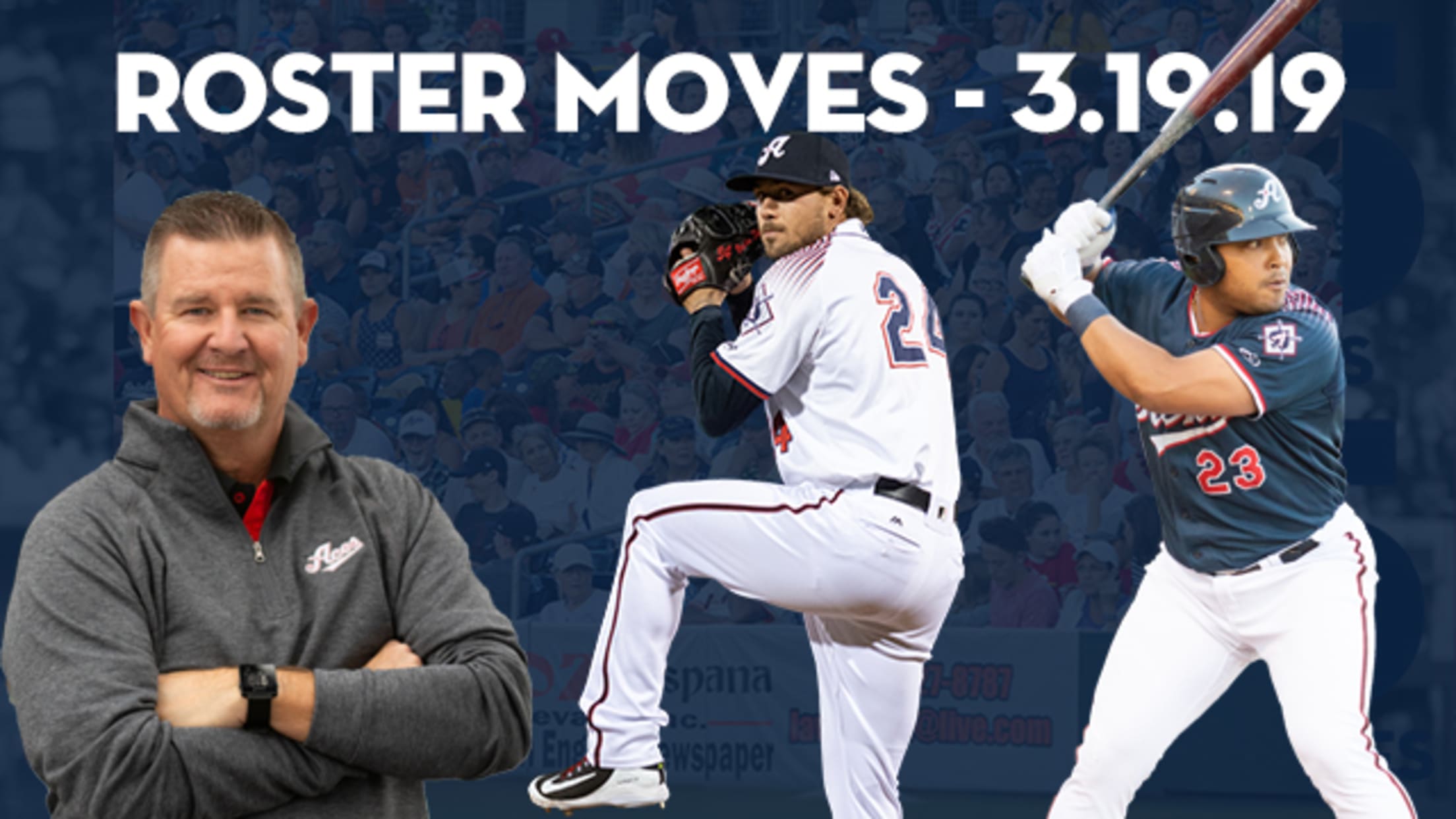 The Arizona Diamondbacks optioned utility player Tim Locastro to Triple-A Reno Tuesday.They also reassigned outfielders Abraham Almonte, Yasmany Tomás, pitchers Stefan Crichton, Rubby De La Rosa, Ricky Nolasco, Braden Shipley, and infielder Kelby Tomlinson to Minor League camp.