State of the System: Chicago Cubs
Amaya, Marquez form near future for the NL Central champs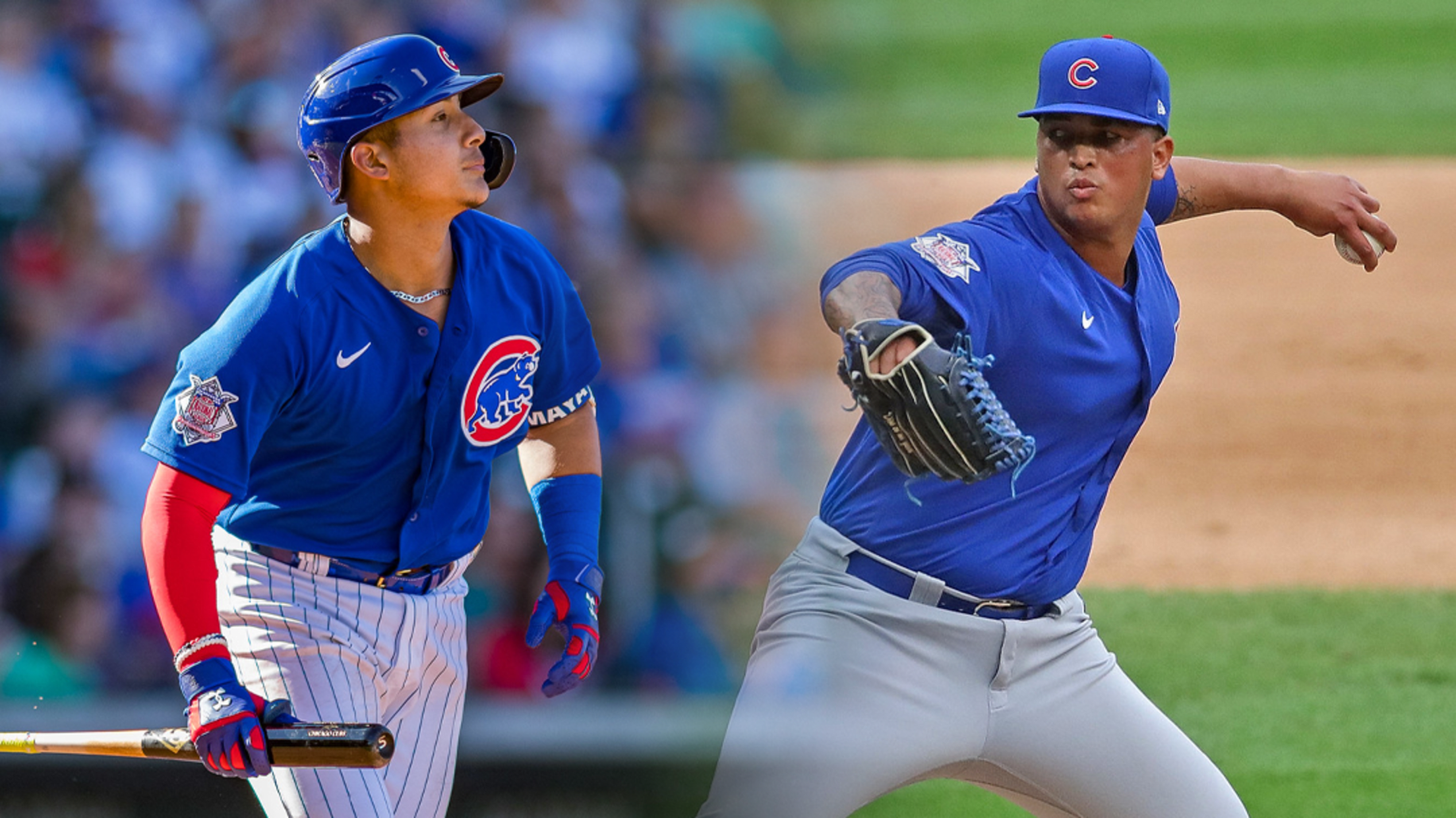 Starting in October and running through the end of the year, MiLB.com's State of the System series will evaluate the strengths and weaknesses of each Major League organization, highlights prospects who've made the biggest strides in 2020 and offers a peek at 2021. The Chicago Cubs are at a crossroads
Prospects in the Cubs' 2020 player pool
Batterymates Marquez, Amaya open camp in South Bend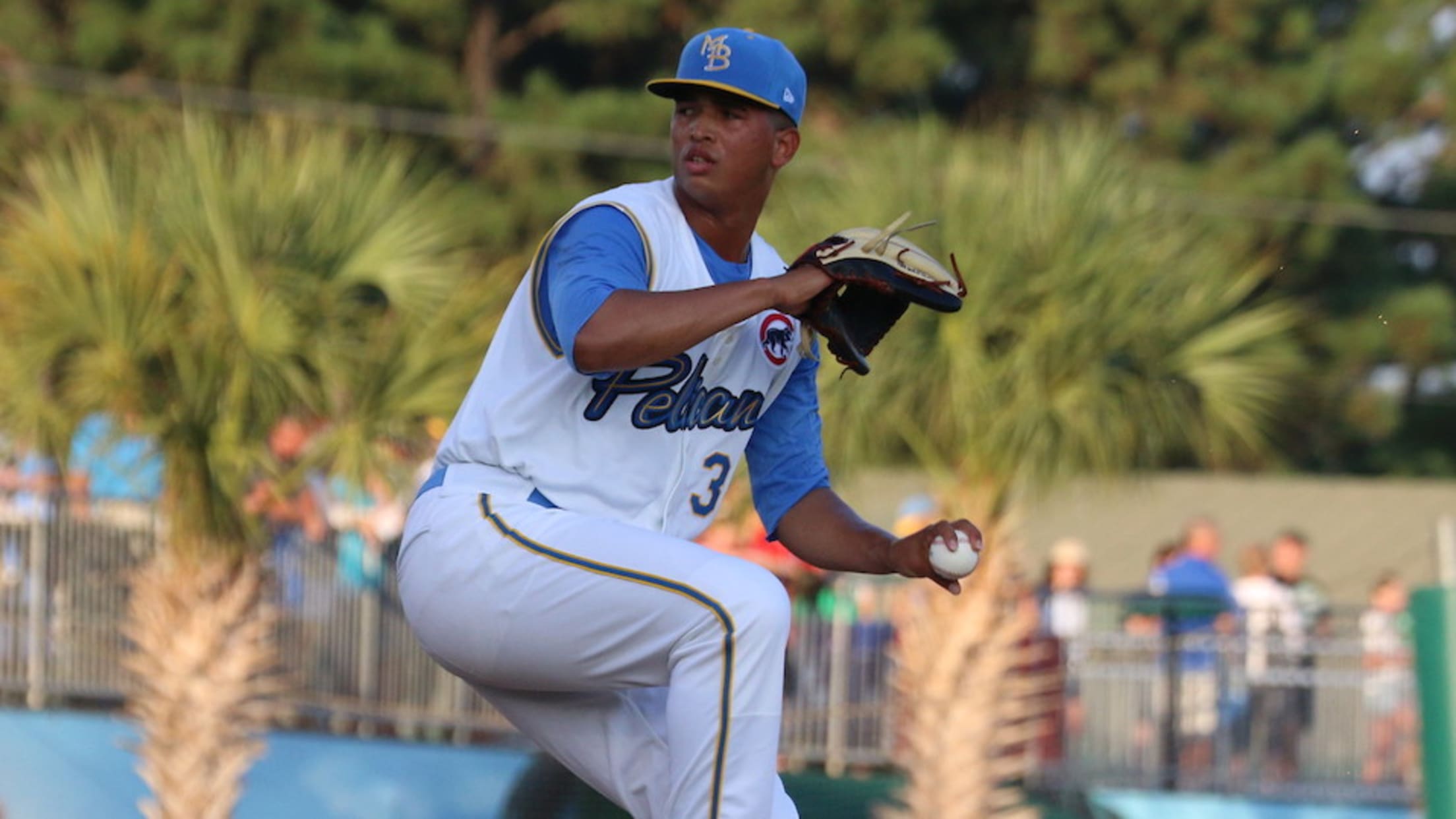 As part of the new rules for the 2020 Major League season, each of the 30 organizations will maintain a 60-man player pool for the duration of the campaign. Some members of the player pool will feature on the active Major League roster while others will work out at an
Prospects stay sharp, competitive at home
Padres' Gore, Cubs' Alzolay find mounds; Rays' Fleming shares hot takes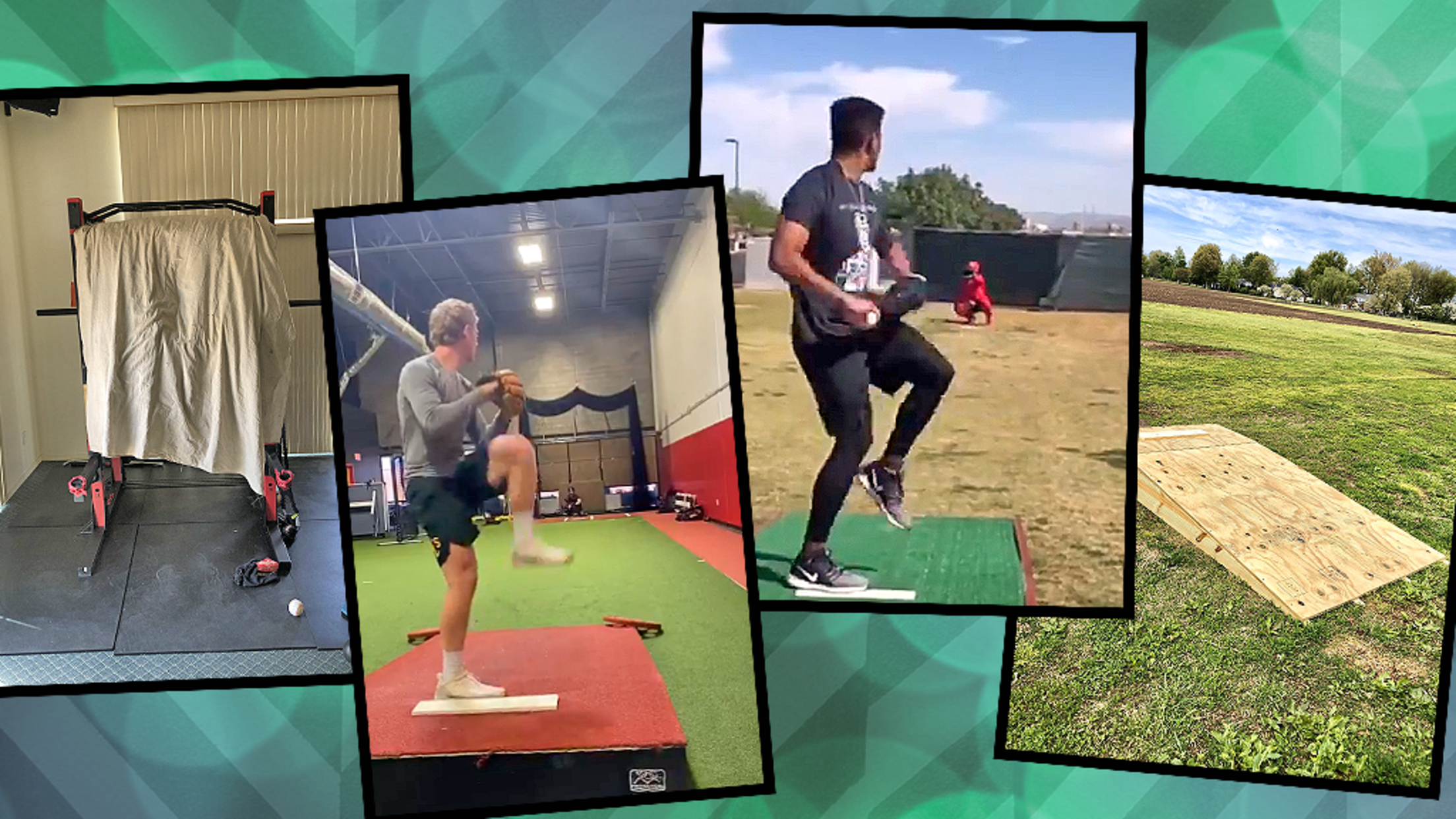 A typical April would include the Minor Leagues celebrating Opening Night, players getting adjusted to their new teams and maybe a few rainouts.This was not a typical April.While baseball has been put on hold during the COVID-19 pandemic, prospects are trying to find ways to stay sharp and keep a
Hernandez headlines Pitchers of the Week
Rangers No. 8 prospect fanned 10 in first scoreless start of 2019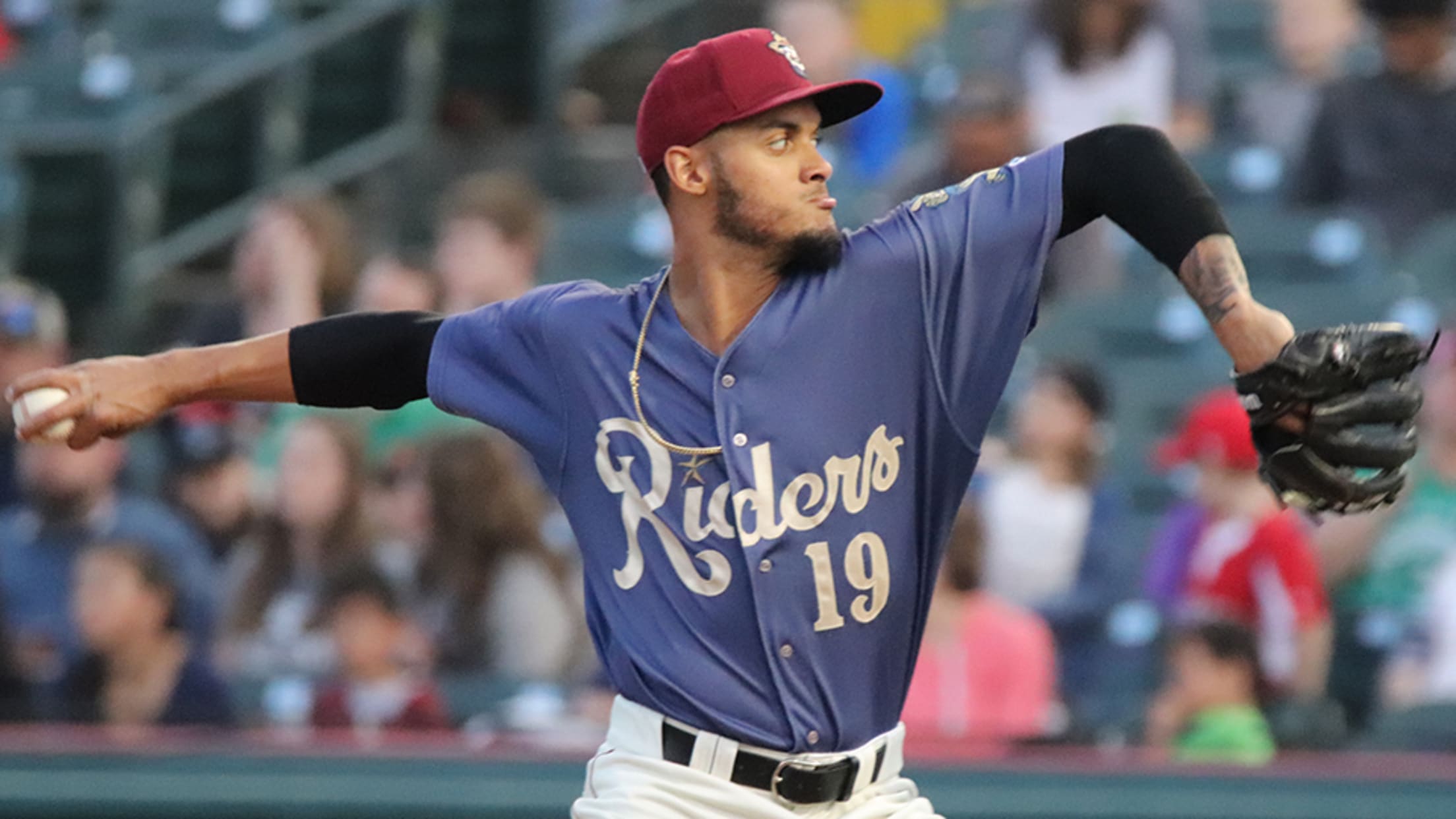 It had been almost a year to the day since the Rangers had seen this version of Jonathan Hernández, and the hints of dominance the right-hander displayed last week had to be a welcome sight.Texas' No. 8 prospect tossed seven scoreless innings for Double-A Frisco, striking out 10 for the
Alzolay retires 16 in a row in gem for Iowa
Cubs No. 4 prospect gives up one hit over six scoreless innings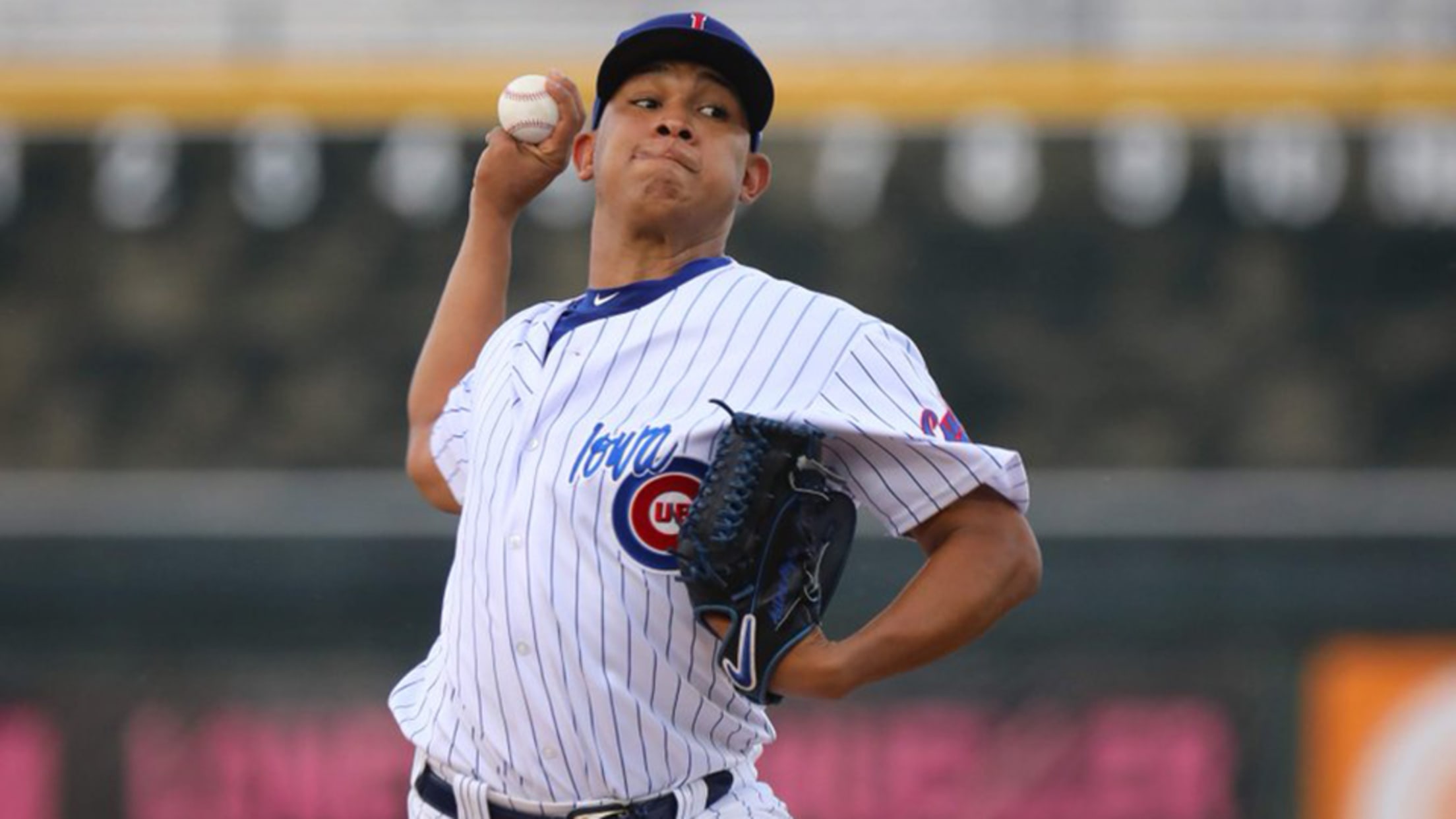 Adbert Alzolay's season may have gotten off to a delayed start, but he's having no problem making up for lost time.The fourth-ranked Cubs prospect gave up one hit over six scoreless innings, striking out eight and walking one, before Triple-A Iowa dropped a 2-1,10-inning decision to Round Rock on Saturday at
Cubs Prospect Primer: Tight at the top
Hoerner, Amaya grabbing spotlight; Marquez takes steps forward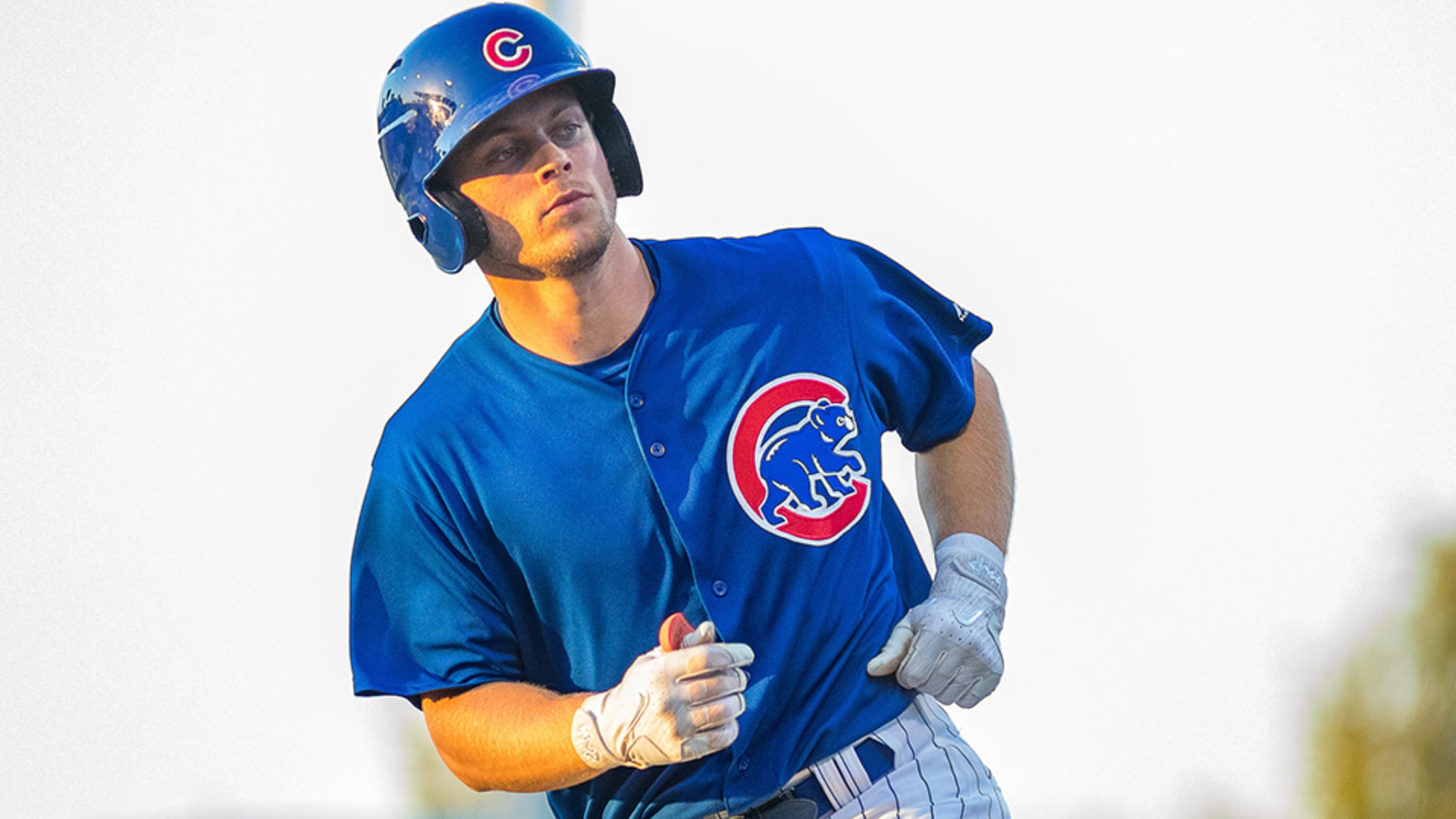 Some players are on the verge of stardom, others are entering a crucial phase of their development and still others are getting their first tastes of full-season ball. With the 2019 season approaching, MiLB.com takes a look at the most intriguing prospects from each MLB organization.Loudest tool: Miguel Amaya, CThe
Top Cubs prospect Alzolay out for year
Right-hander left Triple-A start on May 29 with strained lat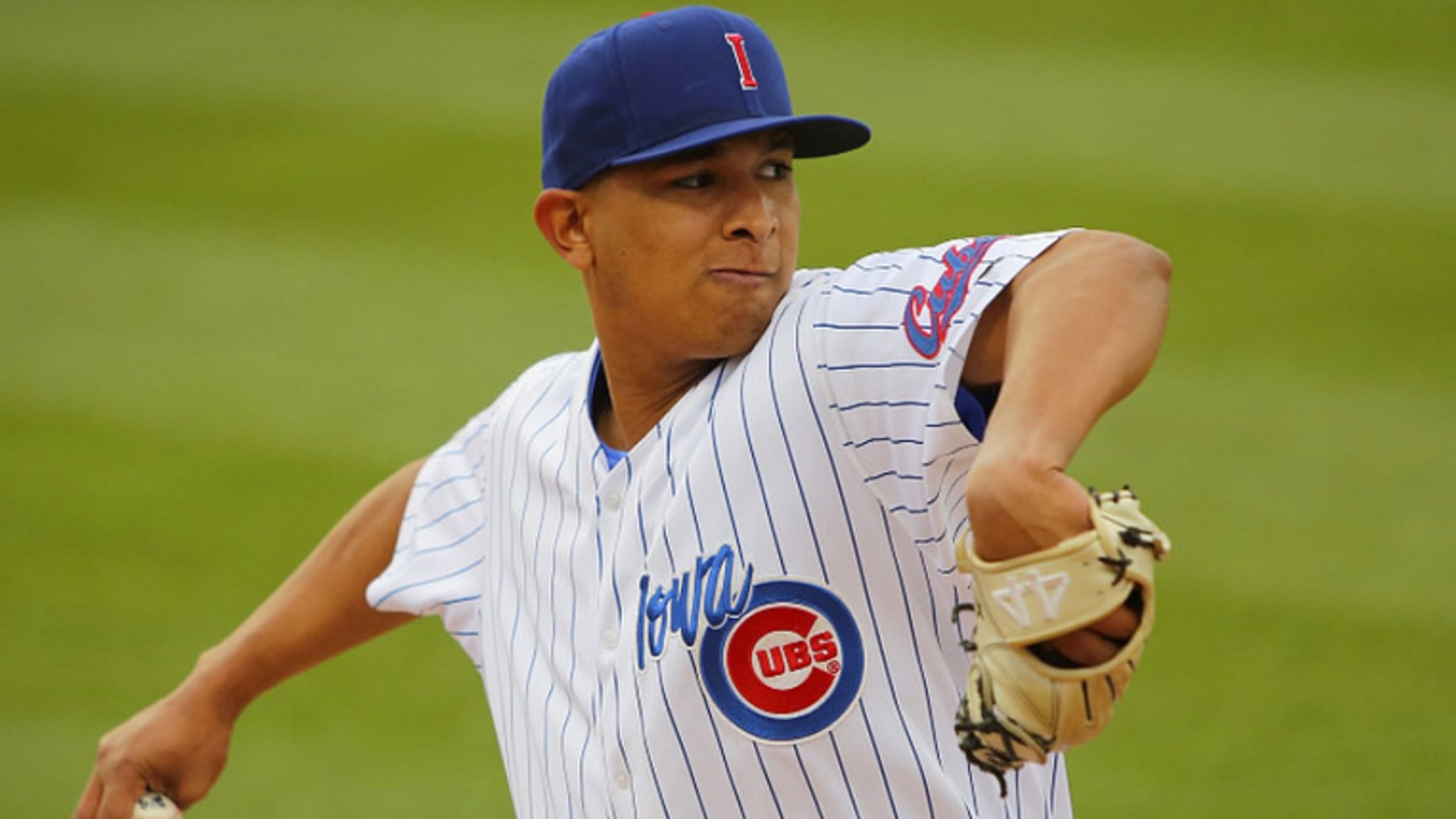 A perfect start turned out to be the last one this season for Adbert Alzolay.The top Cubs prospect will miss the remainder of the 2018 campaign with a strained lat muscle, an injury suffered in his last outing on May 29. Alzolay was in the midst of his best performance of
I-Cubs' Alzolay exits perfect outing with lat strain
Top Cubs prospect departs after retiring first 12 batters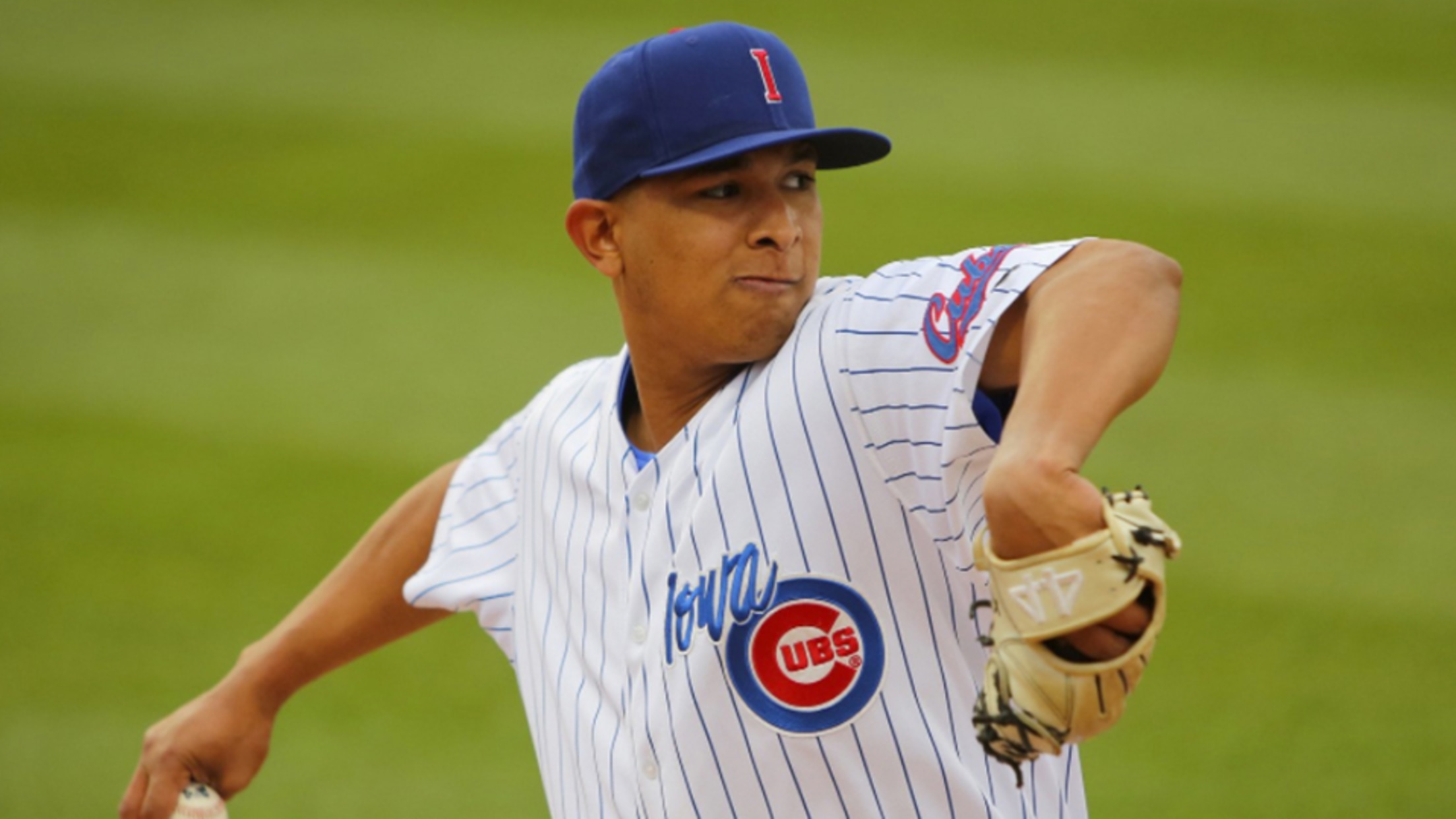 Adbert Alzolay had retired all 12 batters he faced for Triple-A Iowa, but he would not face another. The Cubs' top-ranked prospect was pulled after delivering four perfect innings, striking out three batters, with a Grade 1 lat strain, the team announced. I-Cubs manager Marty Pevey described the injury as "right
Prospect Roundup: Games of May 14
Rogers finally goes deep; Melendez continues to surprise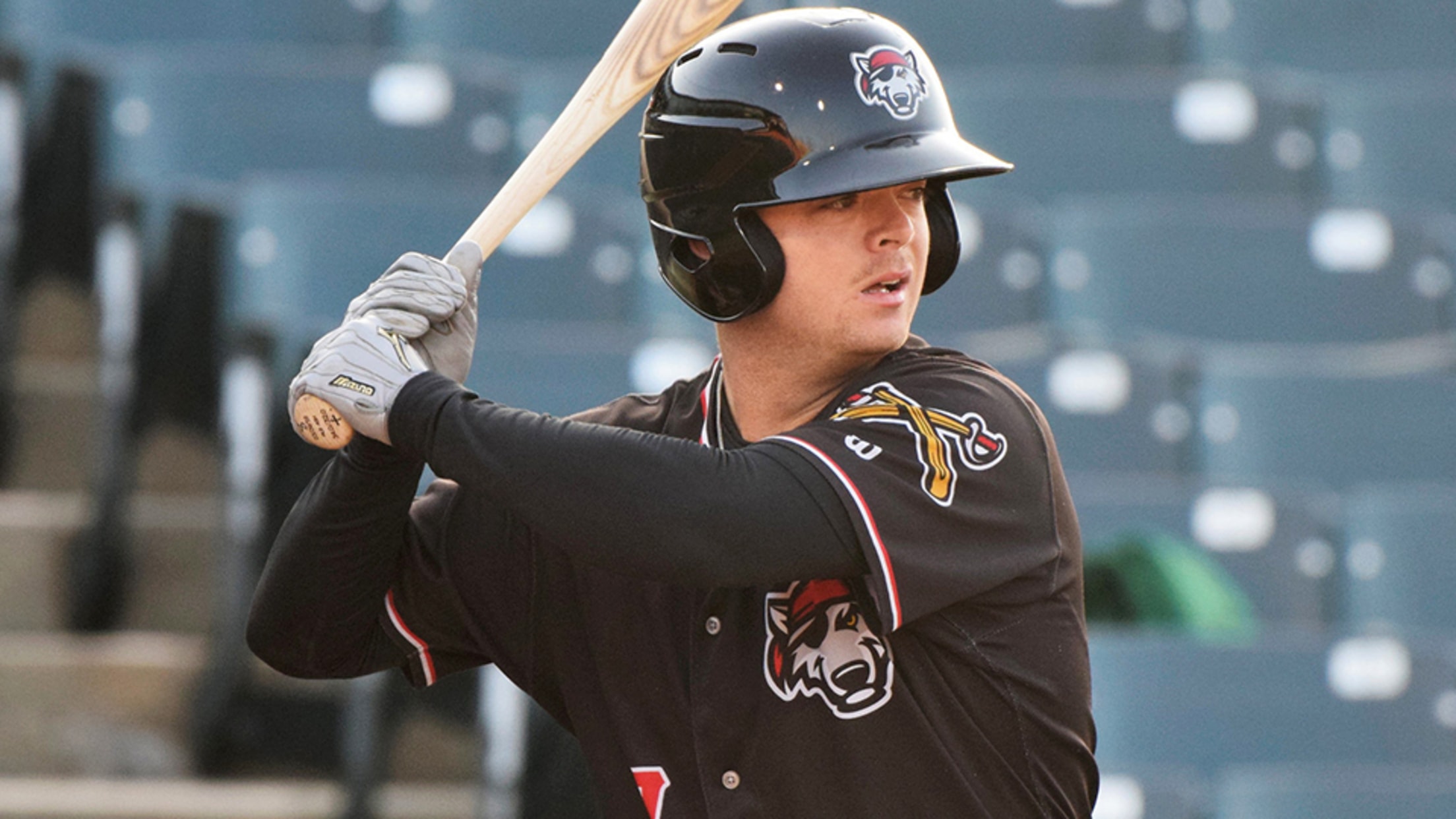 Theme of the dayThese guys again?: Mobile's no-hitter against Birmingham was the second time the BayBears had held an opposing Southern League team hitless in 2018, and in both feats, Griffin Canning was the starter and Ryan Clark was the closer. More on that milestone from Vincent Lara-Cinisomo here. The
Freeman supports Alzolay with three homers
Top Cubs prospect takes no-hitter into sixth again on milestone day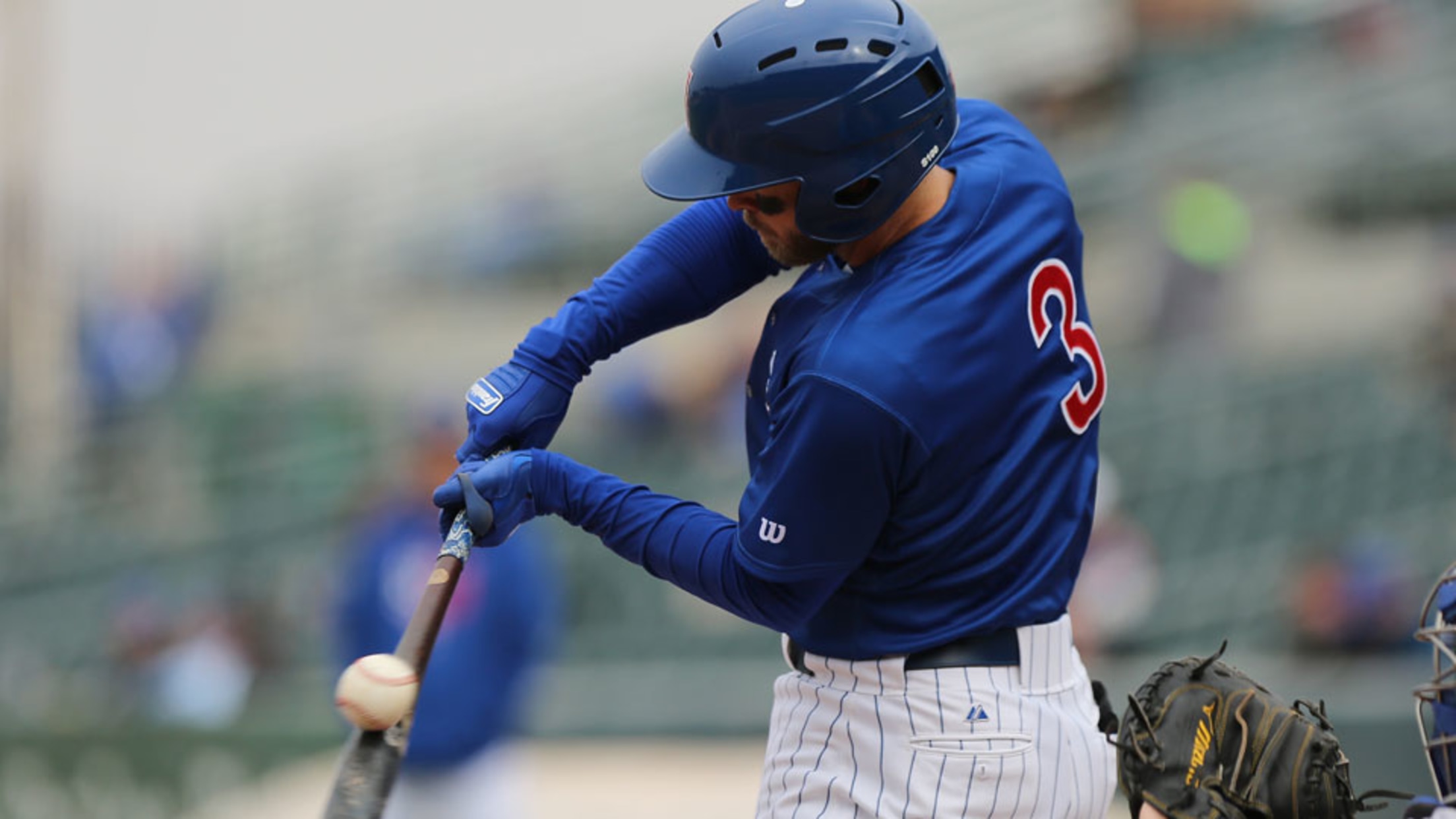 It took 898 professional games, 843 in the Minors, but Mike Freeman finally had a multi-homer night. And he did it in style too.The 30-year-old infielder smashed three dingers into the night sky at Principal Park off three different pitchers to pace Triple-A Iowa to a 10-3 victory over Omaha.
Alzolay aces Triple-A debut for Iowa
Top Cubs prospect takes no-hitter into sixth inning, fans six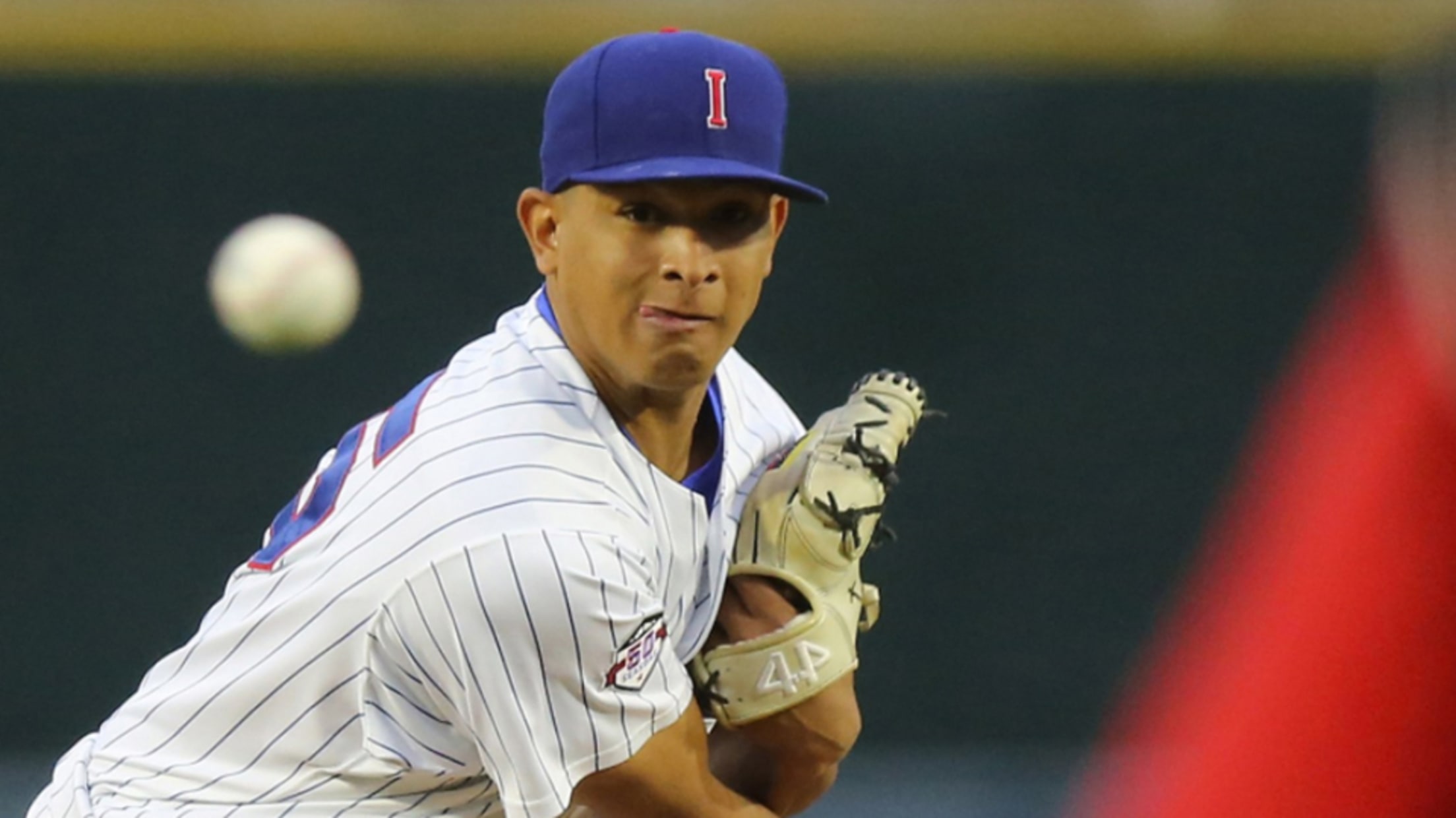 Adbert Alzolay has a way with debuts.The top Cubs prospect, who struck out 10 in his Double-A debut in July, held Nashville hitless into the sixth inning in his first Triple-A appearance Friday as Iowa beat the Sounds, 7-1, at Principal Park.
Robles paces East to AFL Fall Stars victory
Nationals top prospect delivers game-tying single, scores twice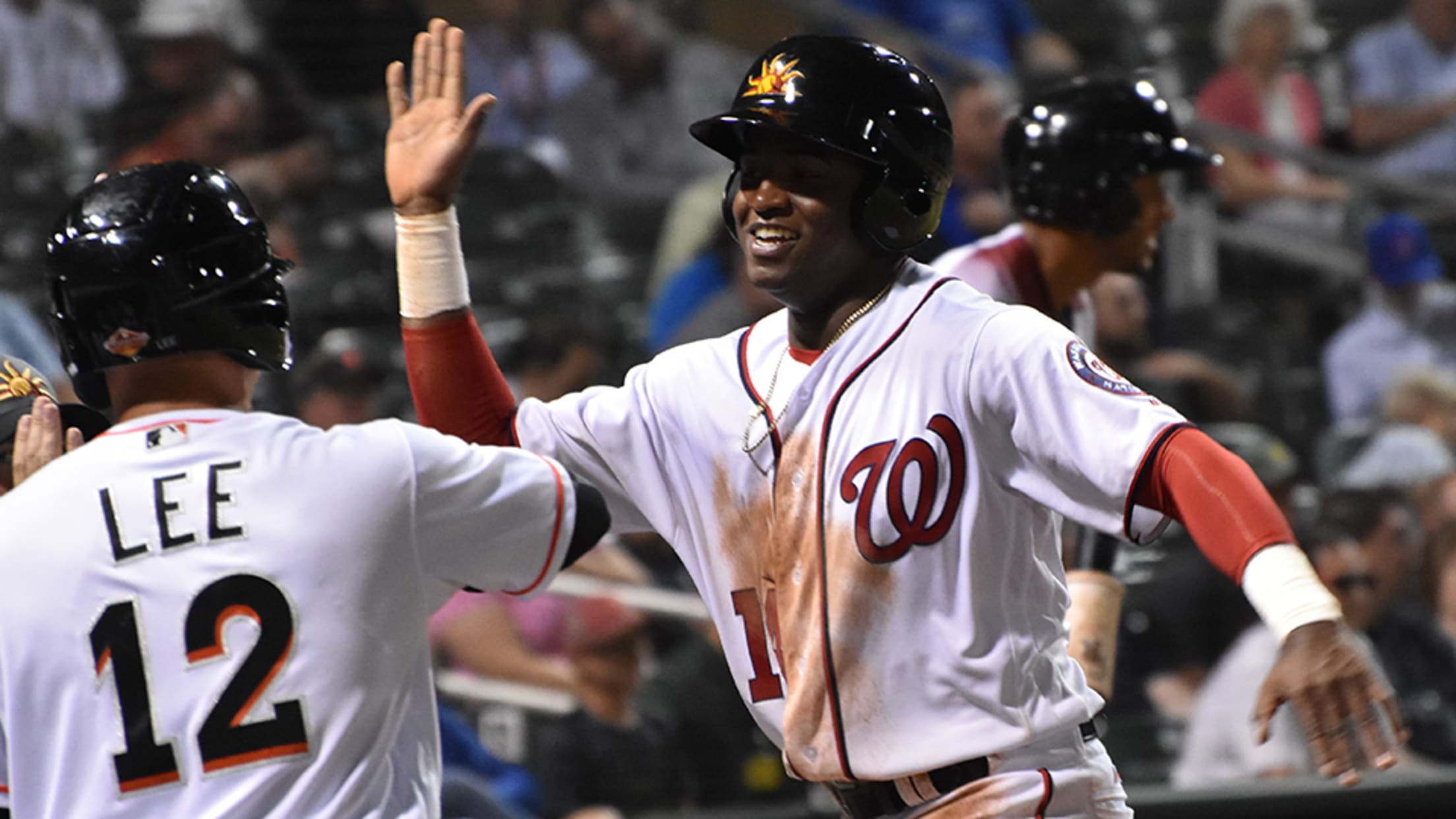 On a night that featured some of baseball's best young talent, it was Victor Robles who left the biggest mark in the Arizona Fall League's 12th annual Fall Stars Game. The top Nationals prospect singled in the tying run in the eighth inning and scored twice as the East Division rallied for
Smokies' Alzolay dazzles in Double-A debut
No. 21 Cubs prospect ties career high with 10 K's in five frames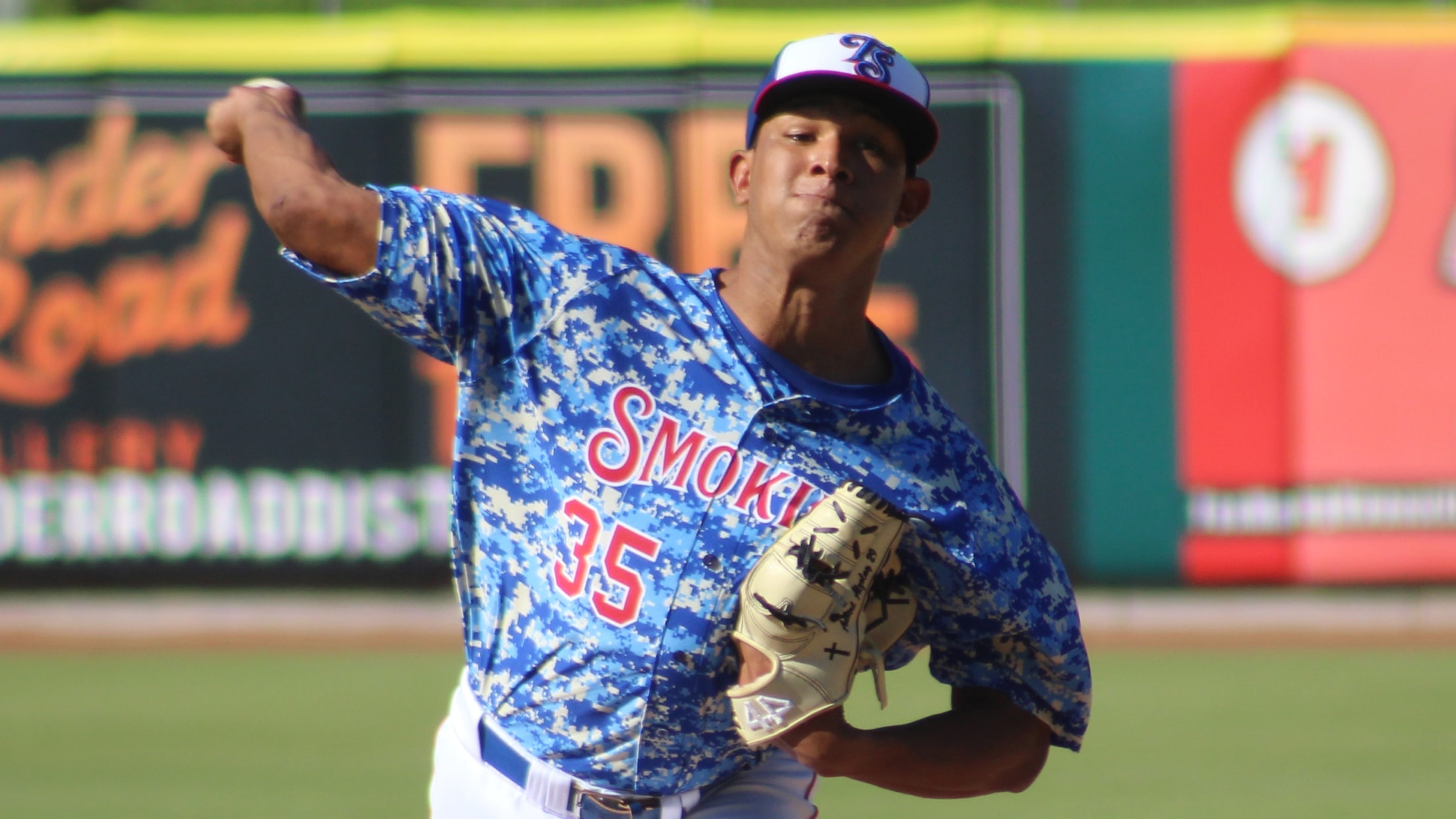 Before departing Class A Advanced Myrtle Beach for the Southern League, Adbert Alzolay took some sage advice from Pelicans pitching coach Anderson Taveras. "Tavy said to me to keep doing what I did [in Myrtle Beach]," the Cubs No. 21 prospect said. "'Be yourself on the mound, keep the ball down
Myrtle Beach halts skid with 4-2 win
Short paces the Pelicans offense in victory over Potomac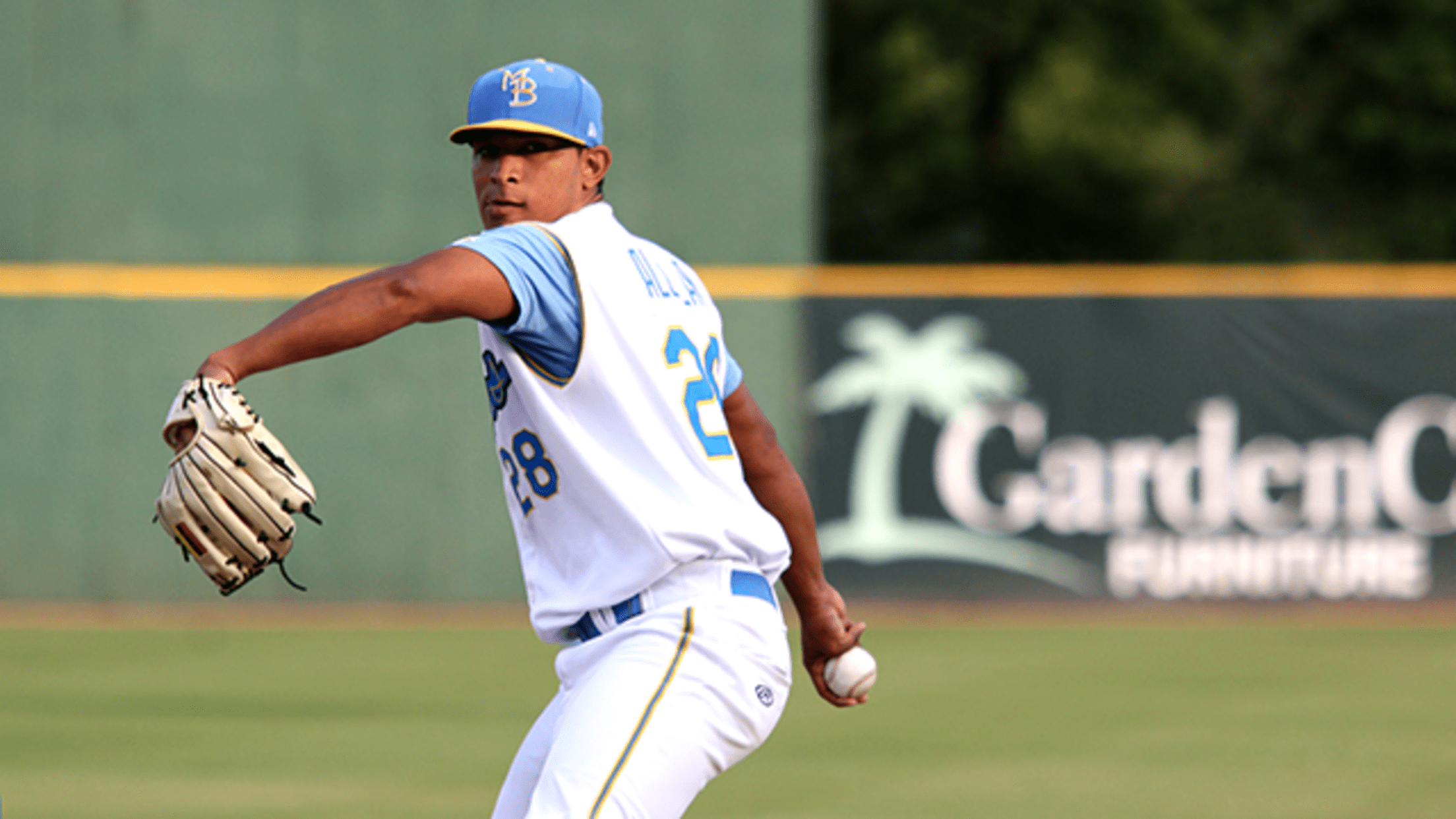 MYRTLE BEACH, S.C. (June 27, 2017) - Myrtle Beach snapped their three-game losing skid behind a terrific outing from Adbert Alzolay , who allowed just two earned runs over 5.2 innings Tuesday in the Pelicans' 4-2 win over the Potomac Nationals from TicketReturn.Com Field at Pelicans Ballpark. Alzolay (7-1) was terrific for
Pelicans blank Keys for fourth straight win
Alzolay shuts out Frederick over seven innings in 2-0 win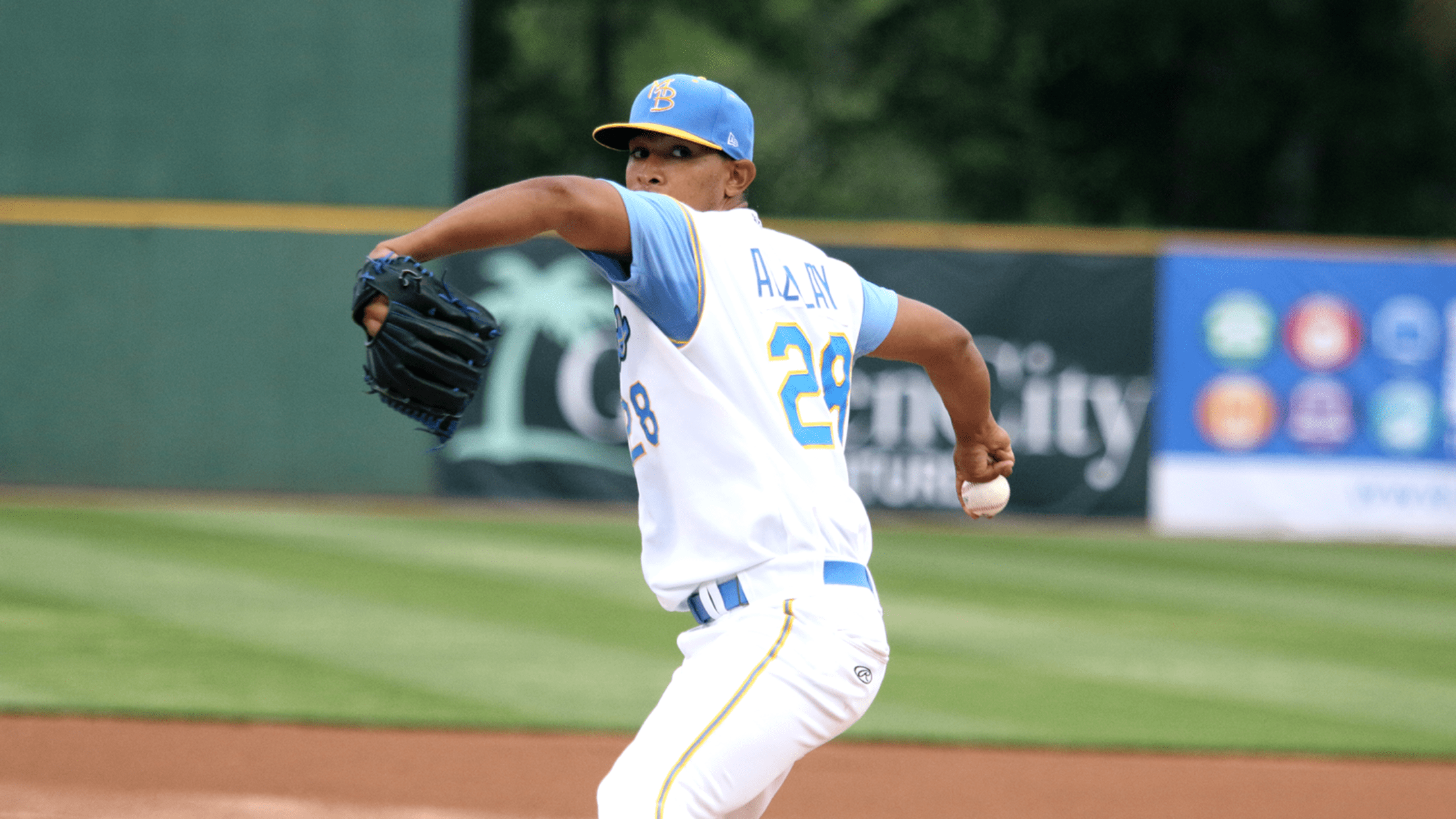 MYRTLE BEACH, S.C. (June 13, 2017) -  Adbert Alzolay's seven shutout innings Tuesday were backed by a Matt Rose RBI double and P.J. Higgins solo home run to lift the Myrtle Beach Pelicans over the Frederick Keys by a final of 2-0 from TicketReturn.Com Field at Pelicans Ballpark. Alzolay (6-1) tossed seven shutout innings
Five Pelicans earn All-Star honors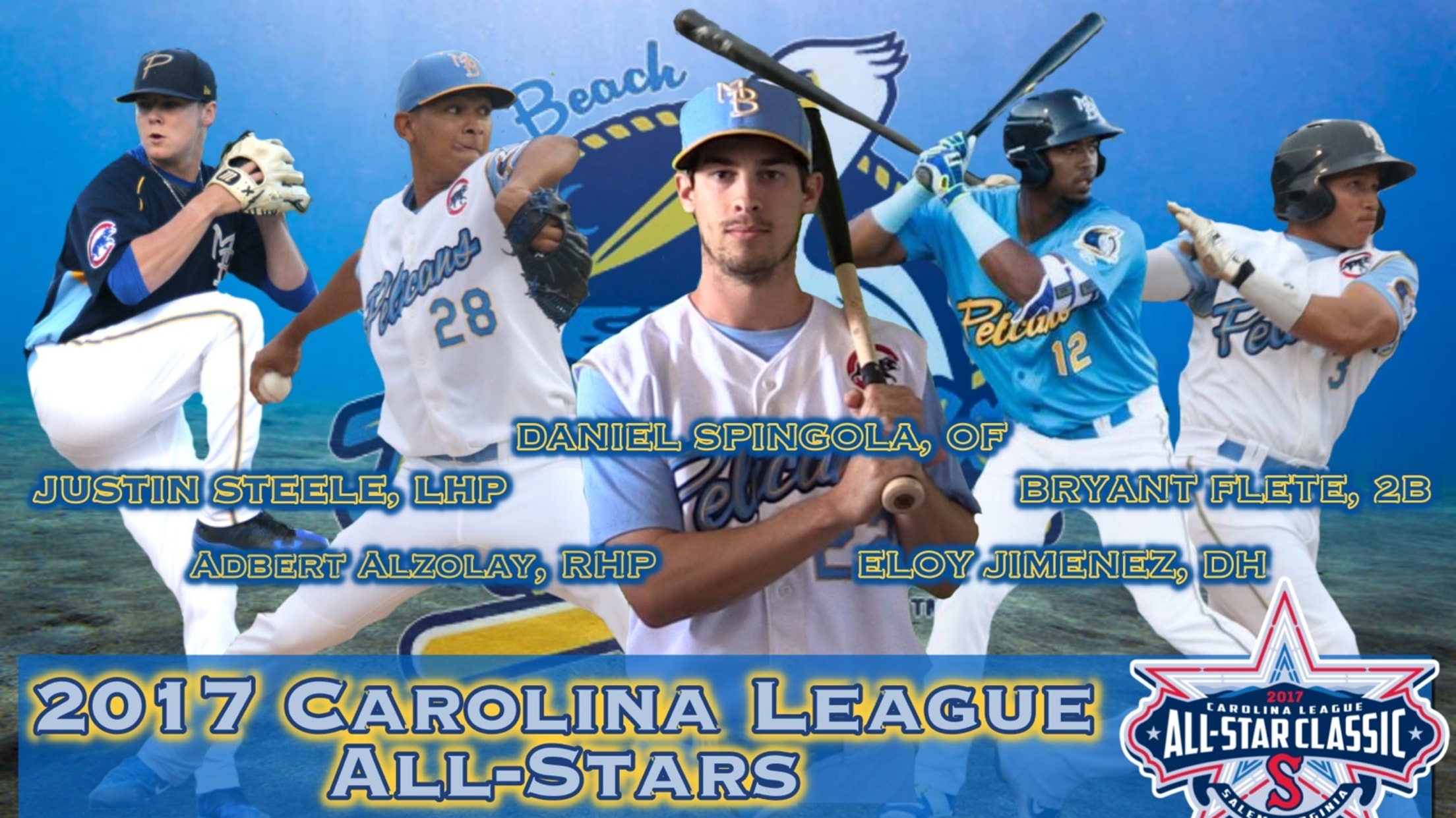 MYRTLE BEACH, S.C. (June 12, 2017) - Pitchers Adbert Alzolay and Justin Steele , outfielders Eloy Jiménez and Daniel Spingola and infielder Bryant Flete will join Myrtle Beach's coaching staff in representing the Pelicans at the 2017 All-Star Classic, the Carolina League office announced Monday. The 7:05 p.m. game on Tuesday,
Hodges, Jimenez lift Pelicans to seventh straight win
Myrtle Beach pitchers strike out season-high 17 batters in 9-3 victory over Carolina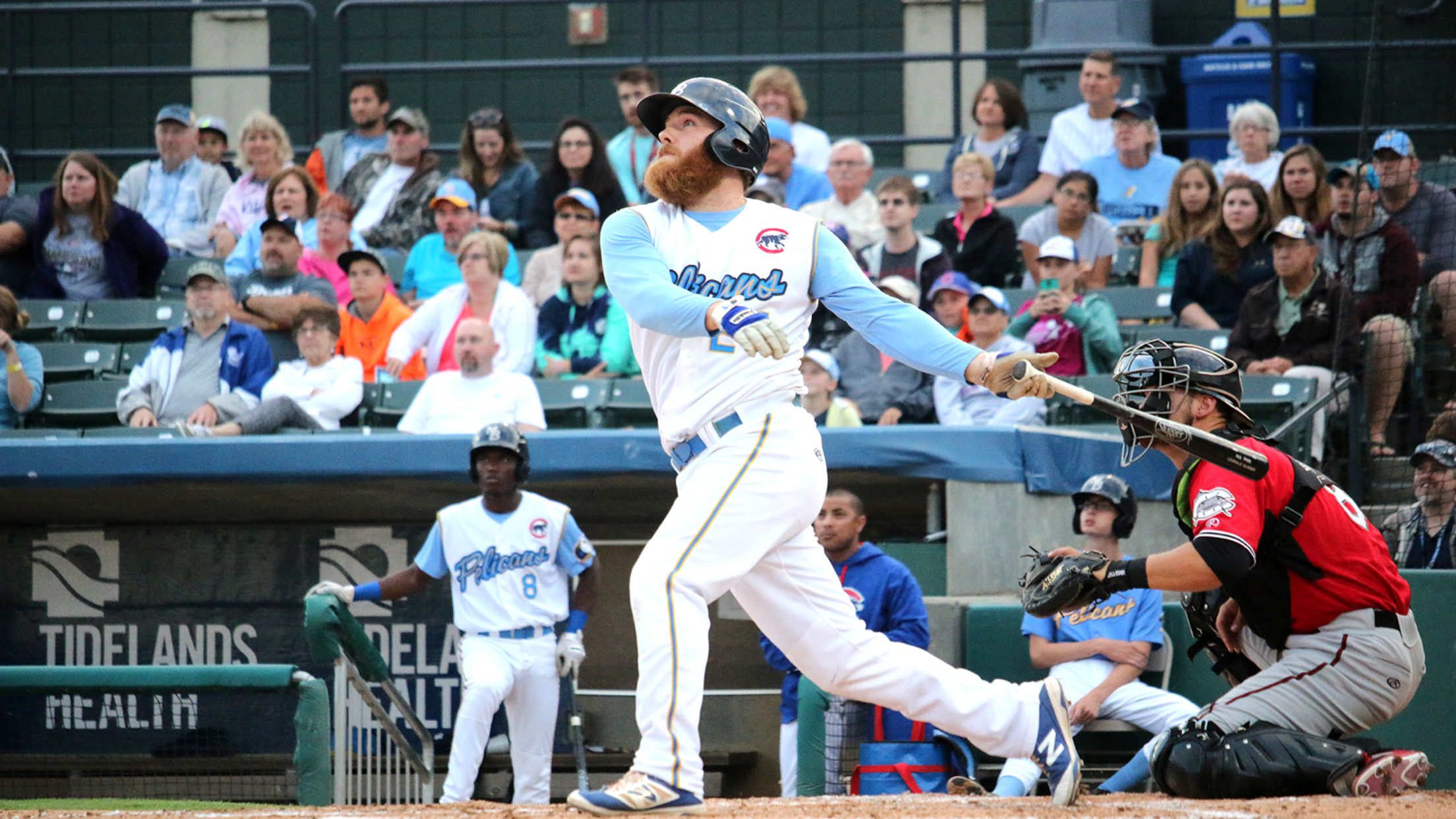 MYRTLE BEACH, S.C. (June 8, 2017) - Myrtle Beach extended their winning streak to seven games Thursday with a 9-3 rout of the Carolina Mudcats as both Jesse Hodges and Eloy Jimenez hit home runs to give the Pelicans a victory in their series opener from TicketReturn.Com Field at Pelicans Ballpark. With Myrtle Beach (35-25)
Alzolay, Flete lead Birds by Muddies
Pelicans jump back into second place with 8-2 win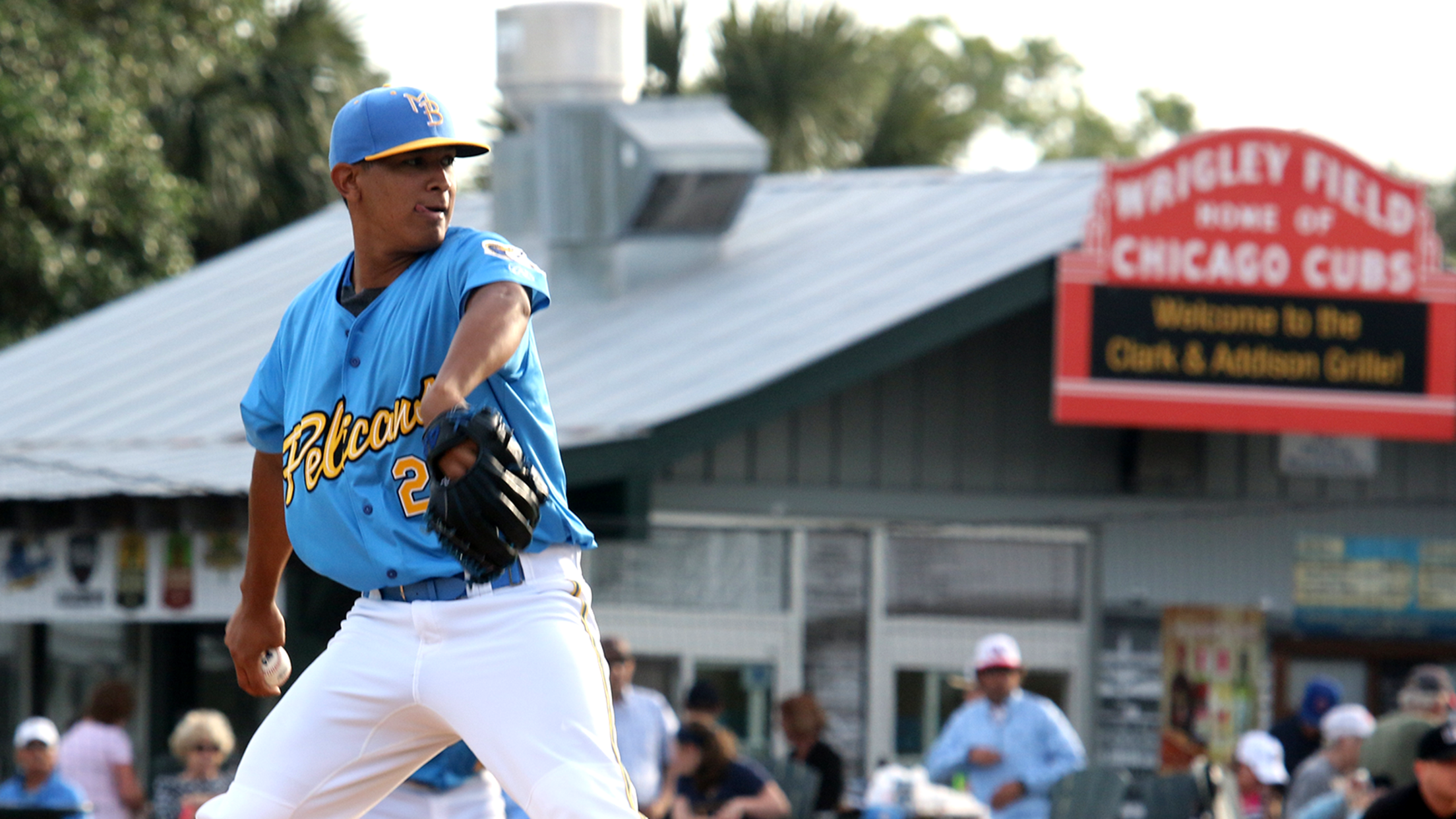 ZEBULON, N.C. (May 27, 2017) - Adbert Alzolay dominated the Mudcats in six strong innings and Bryant Flete homered Saturday to lead the Myrtle Beach Pelicans to an 8-2 victory over Carolina at Five County Stadium.Troy Stokes Jr.'s two-run home run in the sixth inning was the Mudcats' (26-23) only damage allowed by Alzolay (5-1).
Myrtle Beach offense lags in 5-1 loss
Buies Creek takes second game of the series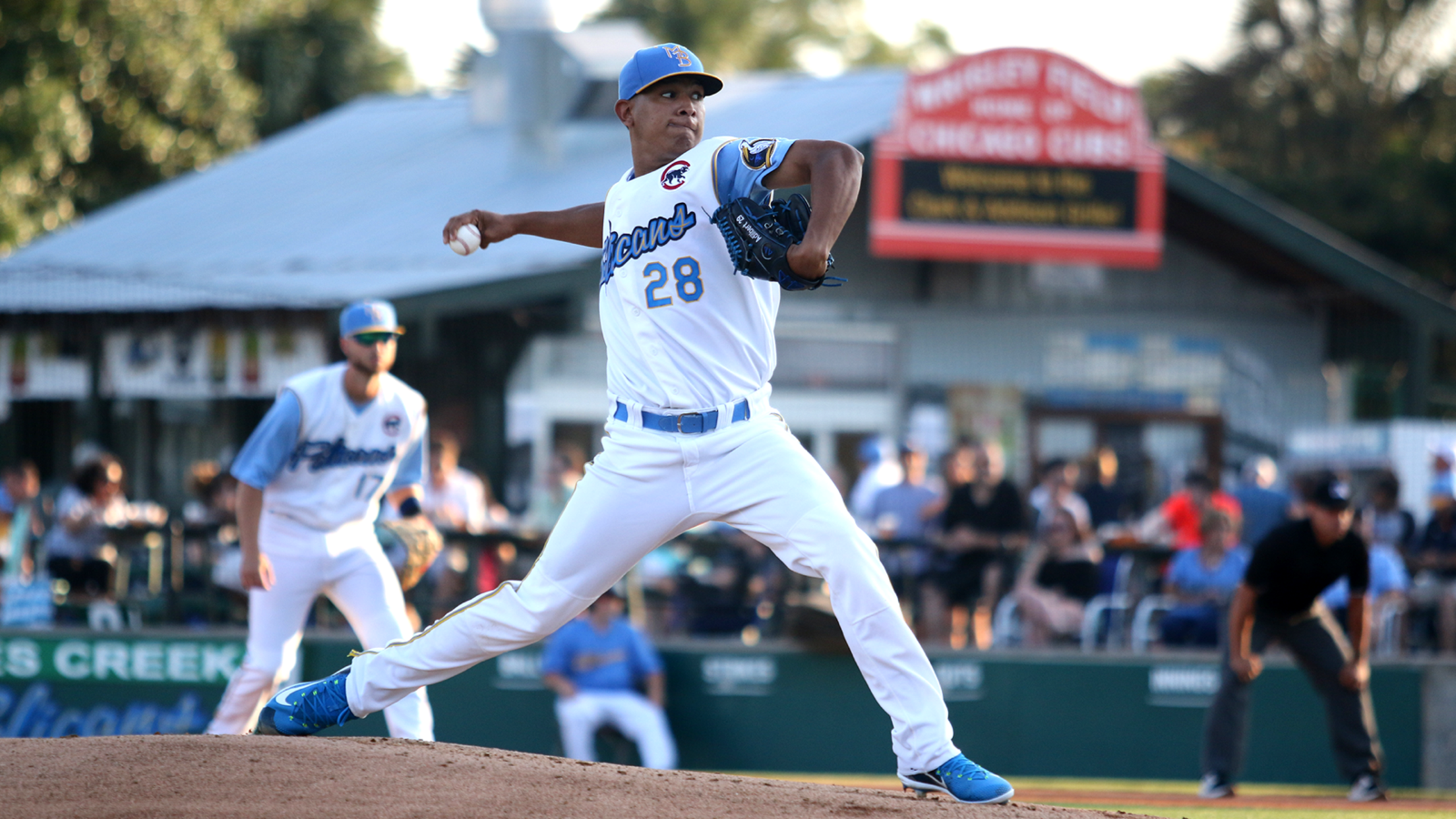 MYRTLE BEACH, S.C. (May 16, 2017) - The Myrtle Beach Pelicans could not overcome a quick start from the Buies Creek offense, and the Astros took Tuesday's contest 5-1 at TicketReturn.Com Field at Pelicans Ballpark.  Buies Creek (24-15) kicked off the contest by scoring a pair of runs the first inning off
Cubs' Alzolay comes within two outs of no-no
Myrtle Beach right-hander tosses first career shutout in near feat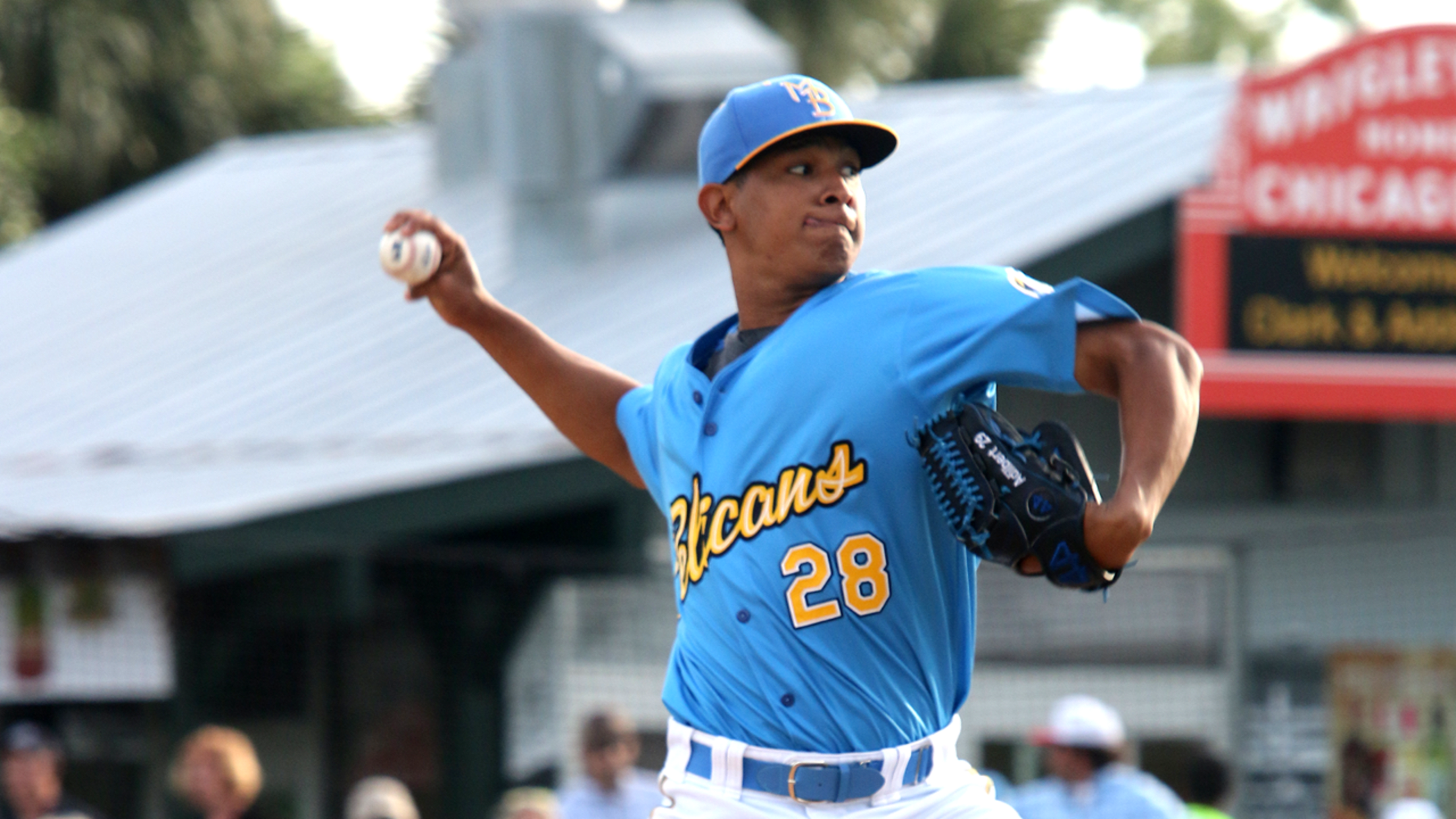 It was meant to be encouragement, not superstition. Myrtle Beach starter Adbert Alzolay was getting ready to make his seventh start of the season when fellow pitcher Justin Steele asked for a high-five. "Everyone else was staying in the same position, but we kept giving each other a high-five," Alzolay said.
Alzolay, Alamo shine as Birds split twin bill
Alzolay twirls complete game shutout as Alamo homers in game one, scores in finale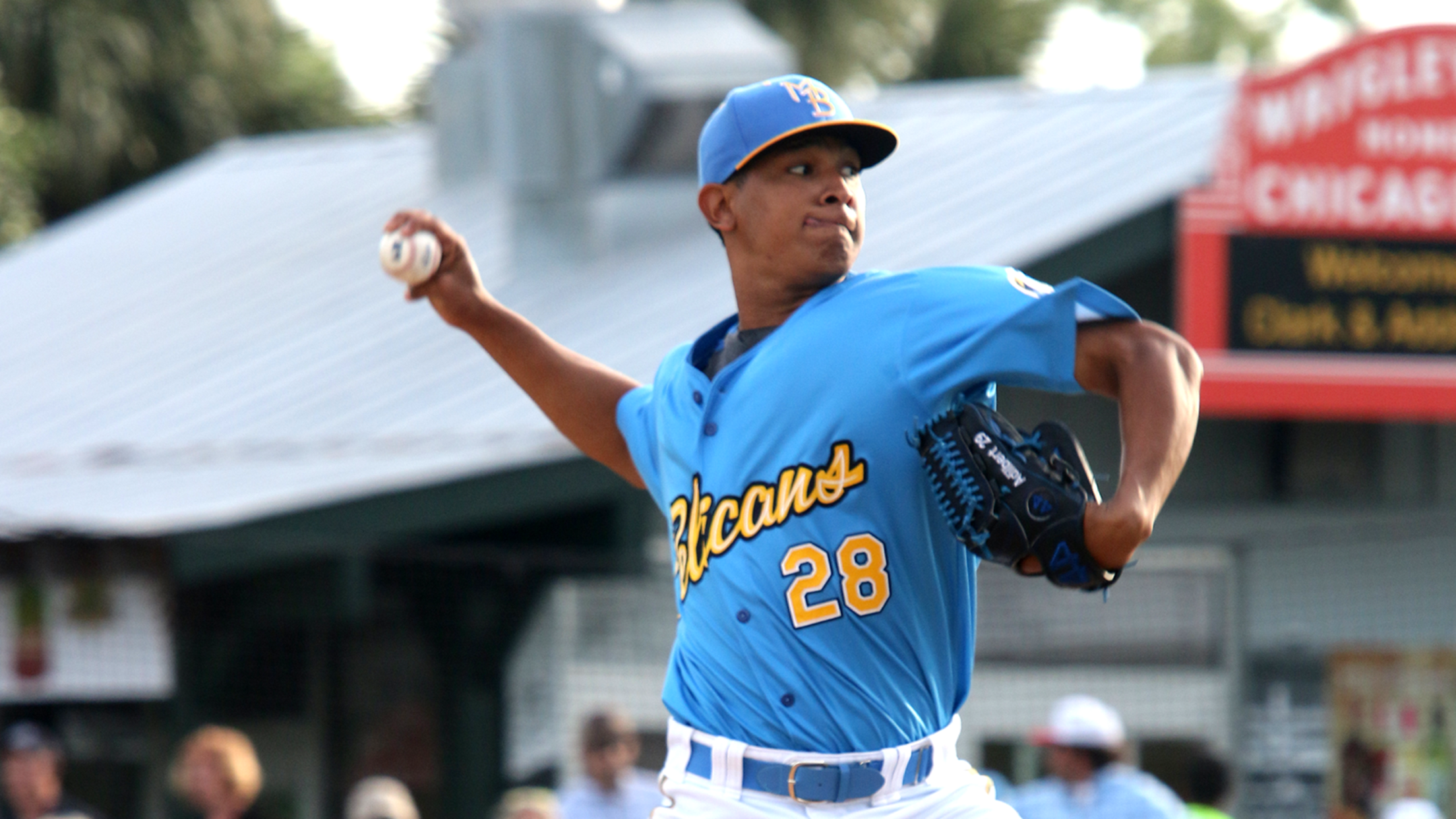 p.p1 {margin: 0.0px 0.0px 13.0px 0.0px; line-height: 15.0px; font: 13.0px Arial; color: #222222; -webkit-text-stroke: #222222}span.s1 {font-kerning: none}WINSTON-SALEM, N.C. (May 10, 2017) - Adbert Alzolay took a no-hitter into the seventh inning and twirled a complete game shutout, while Tyler Alamo blasted a solo shot to carry the offense in game one, a
Pelicans earn first sweep in shutout fashion
Hodges, Alzolay pave the way in 4-0 victory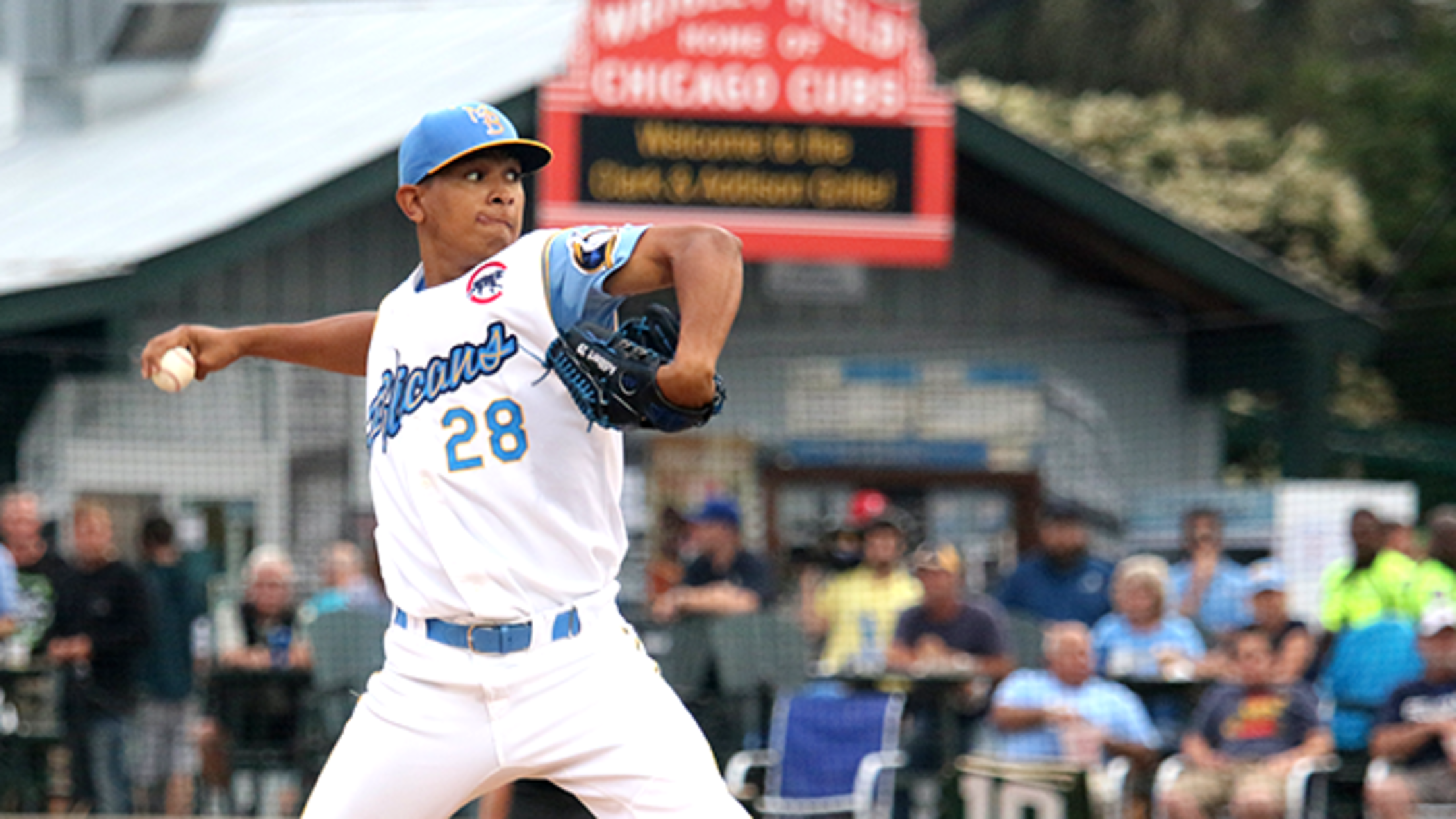 Pelicans surge by Wood Ducks for 6-3 win
Hodges notches three hits as Myrtle Beach beats Down East for third triumph in four games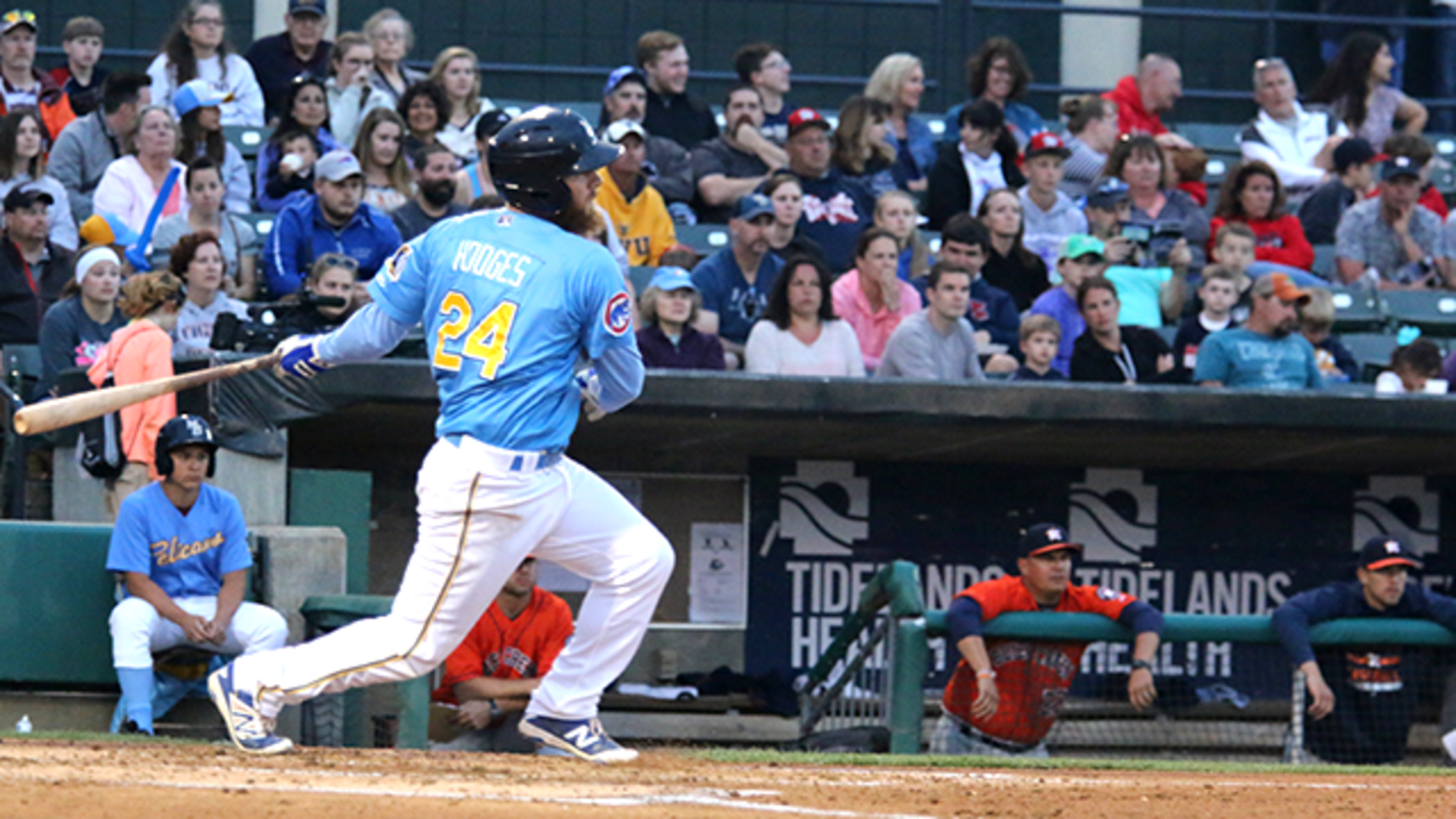 Giambrone, Spingola power Birds to season-opening win
Effross gets final five outs to secure 4-2 victory