Prospect Roundup: Games of May 6
Rainiers' Crawford drives in six, New Orleans' Hernandez K's 10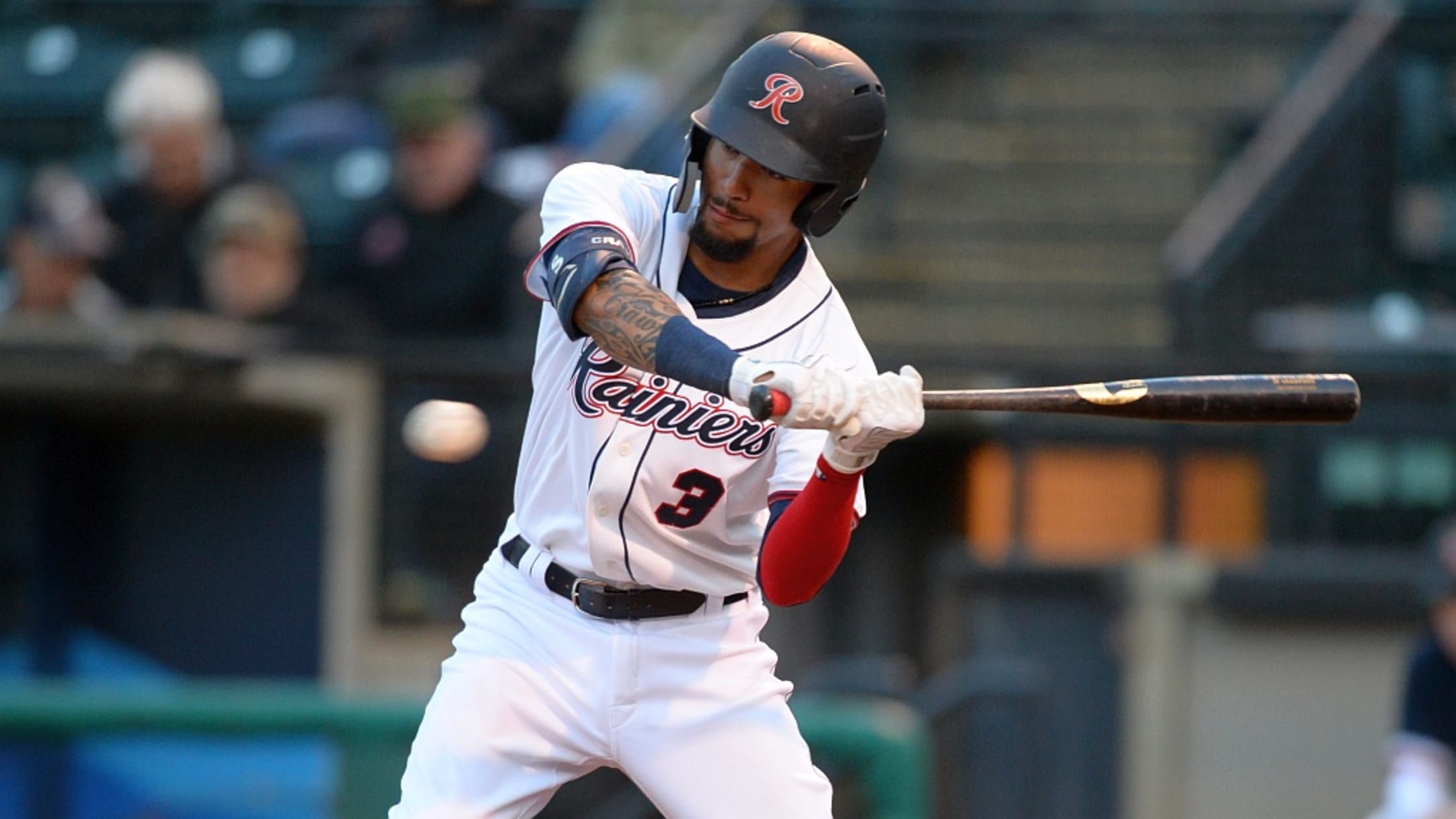 Mariners OF J.P. Crawford, Triple-A Tacoma: 4-for-5, 1 HR, 6 RBIs, 1 R -- Crawford homered and drove in a career-high six RBIs as the Rainiers downed Albuquerque, 12-8. The 16th overall pick in the 2013 Draft is now batting .321/.425/.464 with three home runs, seven doubles, 15 RBIs, 20
Pigs take opener from Stripers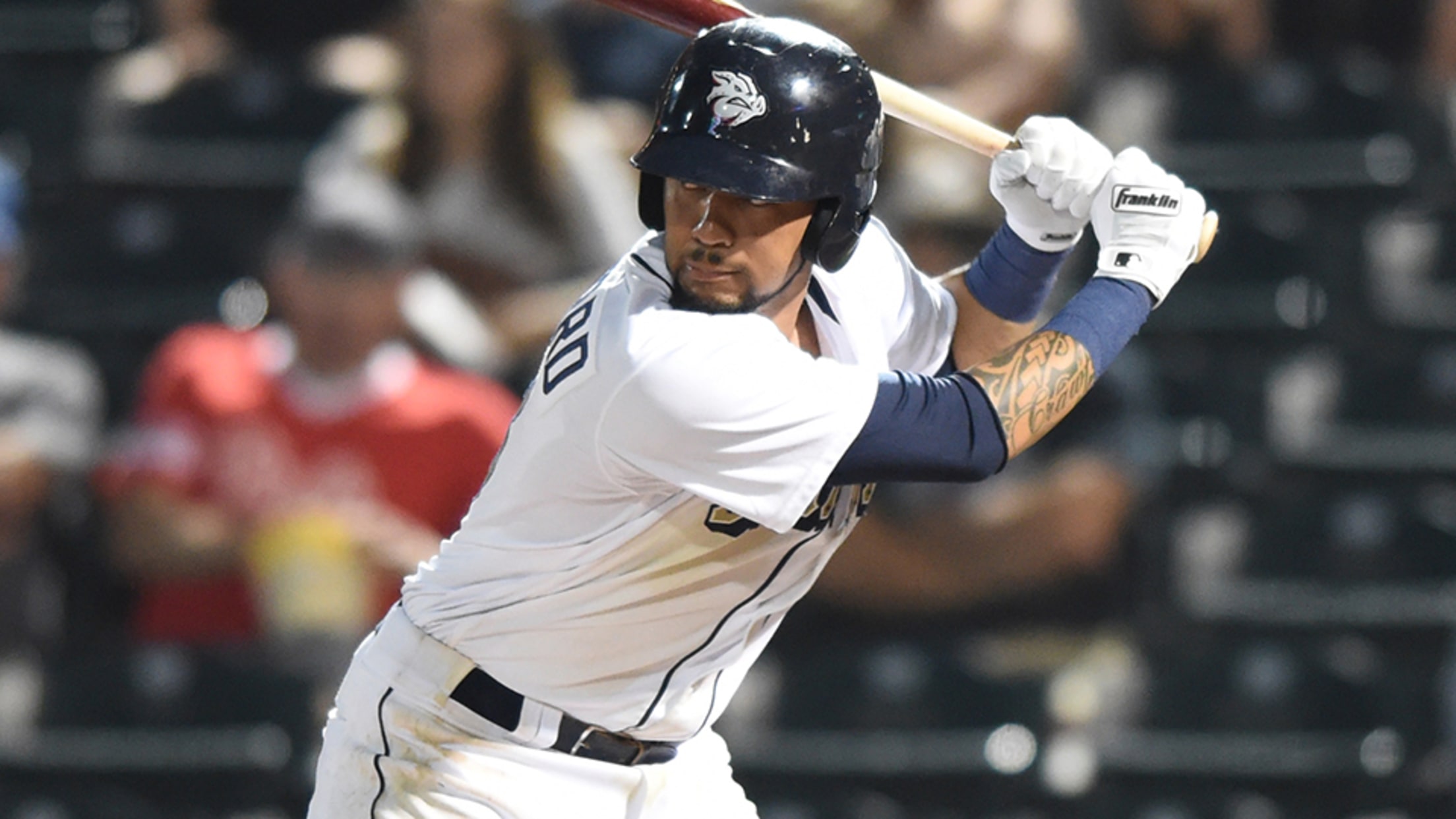 Follow @IronPigsBacking up six-strong innings from Cole Irvin (7-1) the Lehigh Valley IronPigs defeated the Gwinnett Stripers 4-3 at Coolray Field. A two-run single by Joey Meneses in the top of the seventh springboarded Lehigh Valley to the victory. 
Top prospects making cut in Major Leagues
Ohtani, Brinson, Kingery find spots on 2018 Opening Day rosters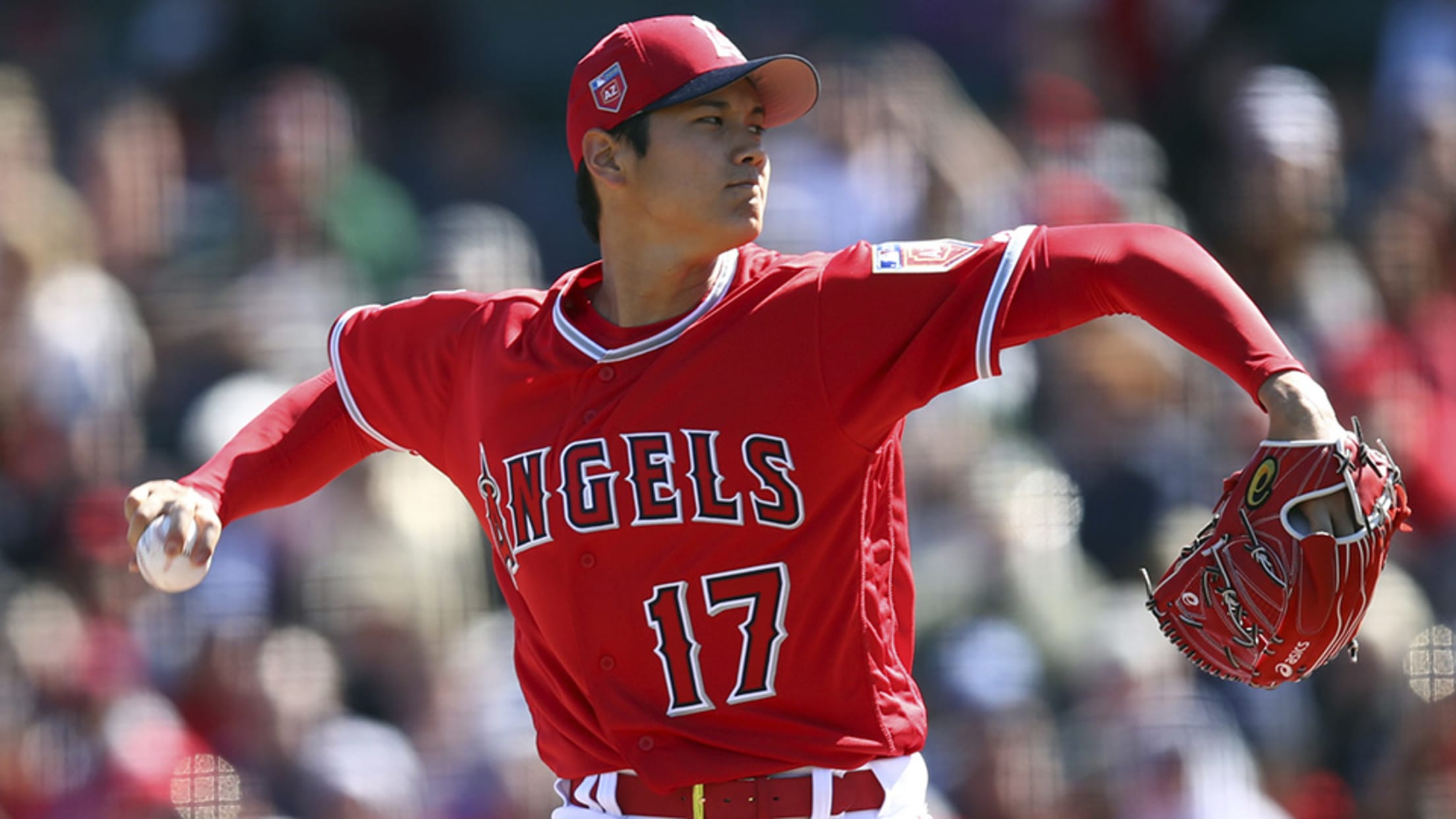 It's the "Will they, won't they" of the prospect world.Every spring, dozens of prospects are brought to Major League camp either as members of the 40-man roster or as non-roster invitees, and over the course of Grapefruit and Cactus League play, they get a chance to prove they're ready to
Phils' Crawford mashes first homer of spring
No. 37 overall prospect racks up three hits in tie with Tigers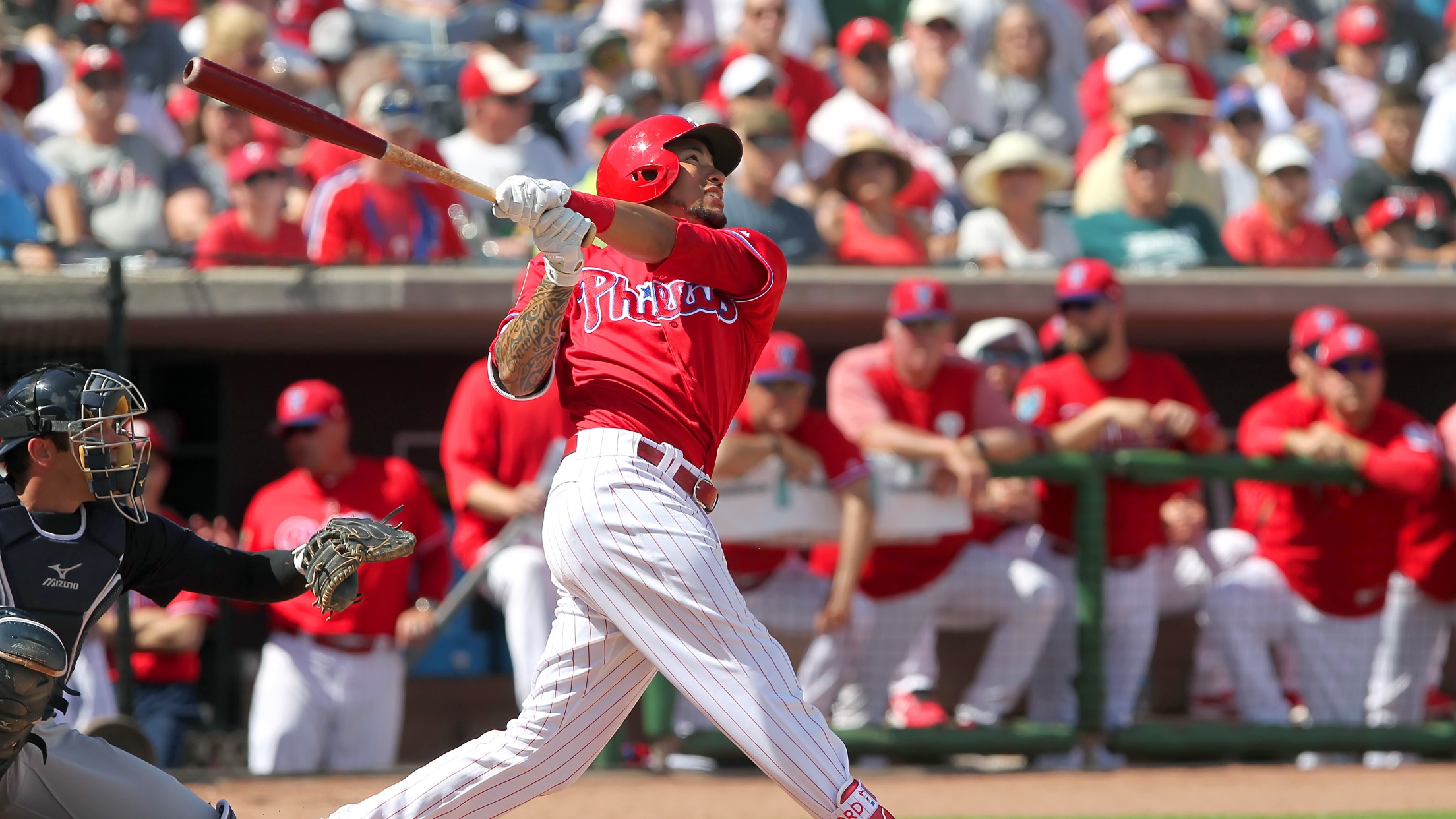 J.P. Crawford struggled through Spring Training a year ago, but he's been hard to ignore this time around. The Phillies' No. 3 prospect went 3-for-5 with his first Grapefruit League homer on Friday, but the visiting Tigers rallied for a run in the bottom of the ninth inning to forge
IronPigs announce four bobblehead giveaways
Two record-setters and the 'Grand Slide' included in this year's lineup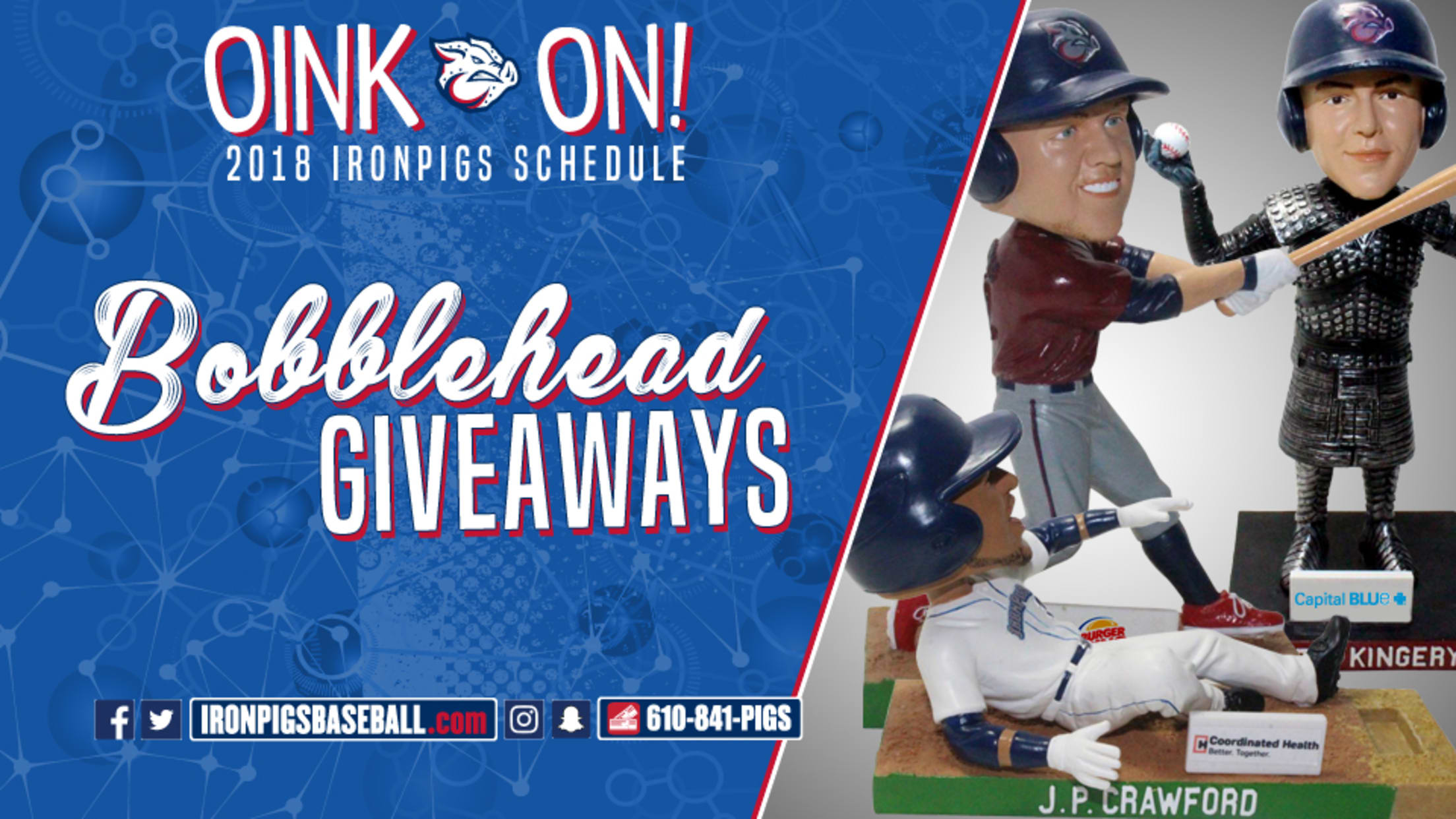 Four members of last season's 80-win Lehigh Valley IronPigs team will be featured as bobbleheads during the 2018 season at Coca-Cola Park.
Kingery, Crawford make top prospects list
MLB Pipeline released its Top 100 prospect list and featured six Phillies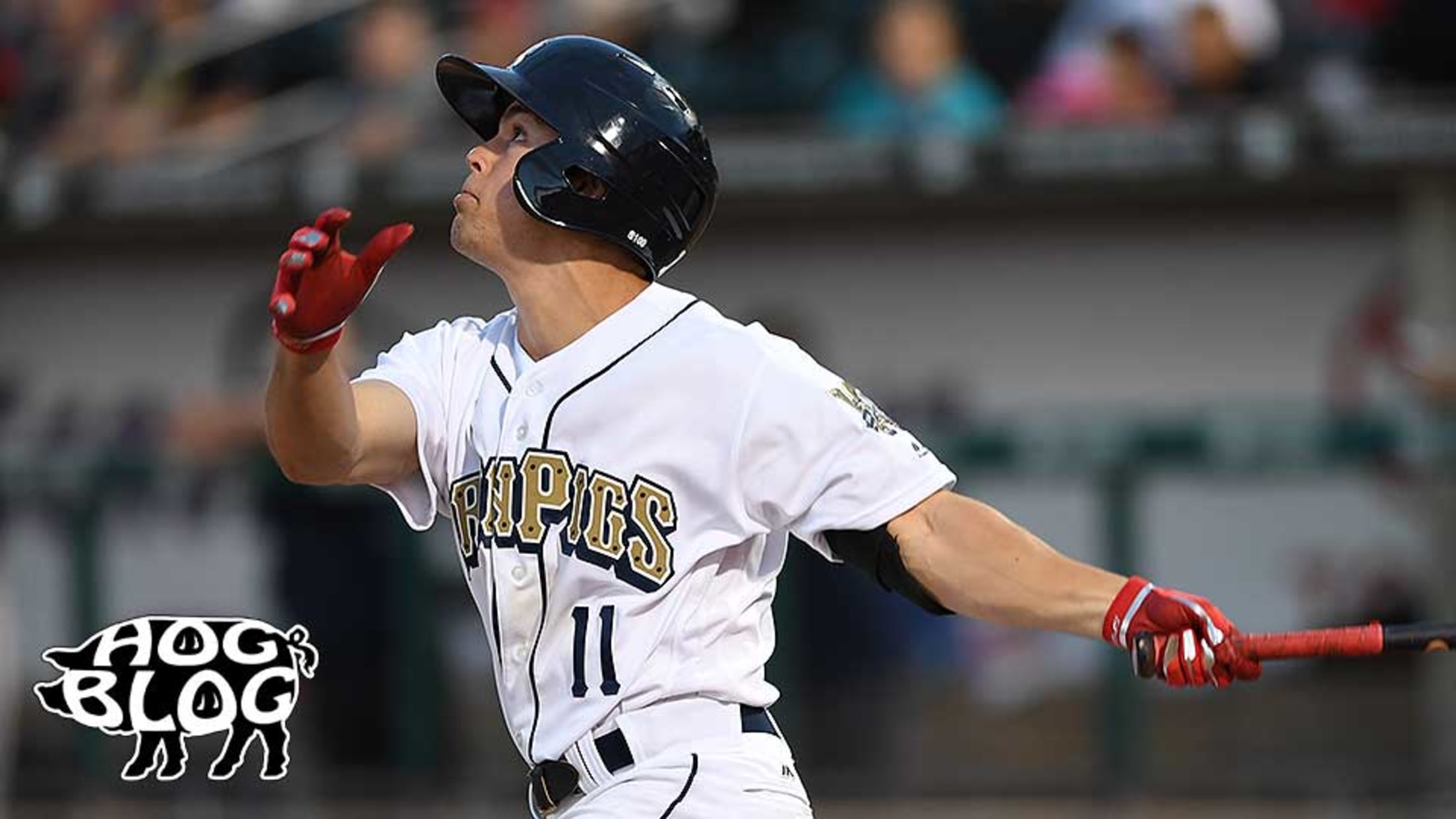 MLB Pipeline has released its Top 100 prospect list for 2018 and six members of the Phillies' farm system made the cut.
Hoskins, Kingery power Phillies' All-Stars
First, second baseman make post-rebuild future look bright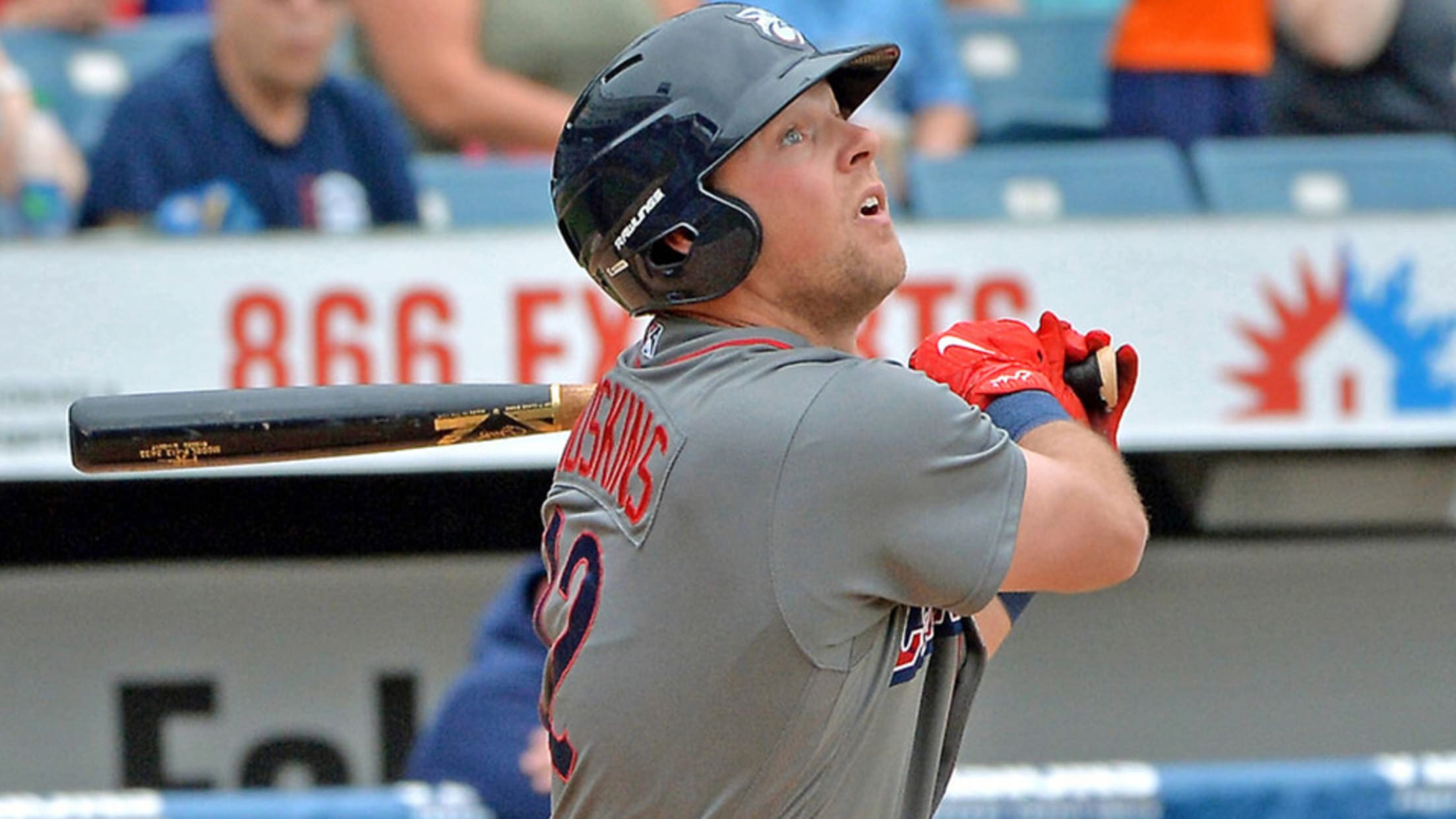 This offseason, MiLB.com is taking a look at the most outstanding campaigns by players in each system across Minor League Baseball and honoring the players -- regardless of age or prospect status -- who had the best seasons in their organization.The Phillies feel about ready to pop. The club finished in
Crawford heads to bigs after helping IronPigs
Phillies No. 4 prospect homers, gets call after sealing Wild Card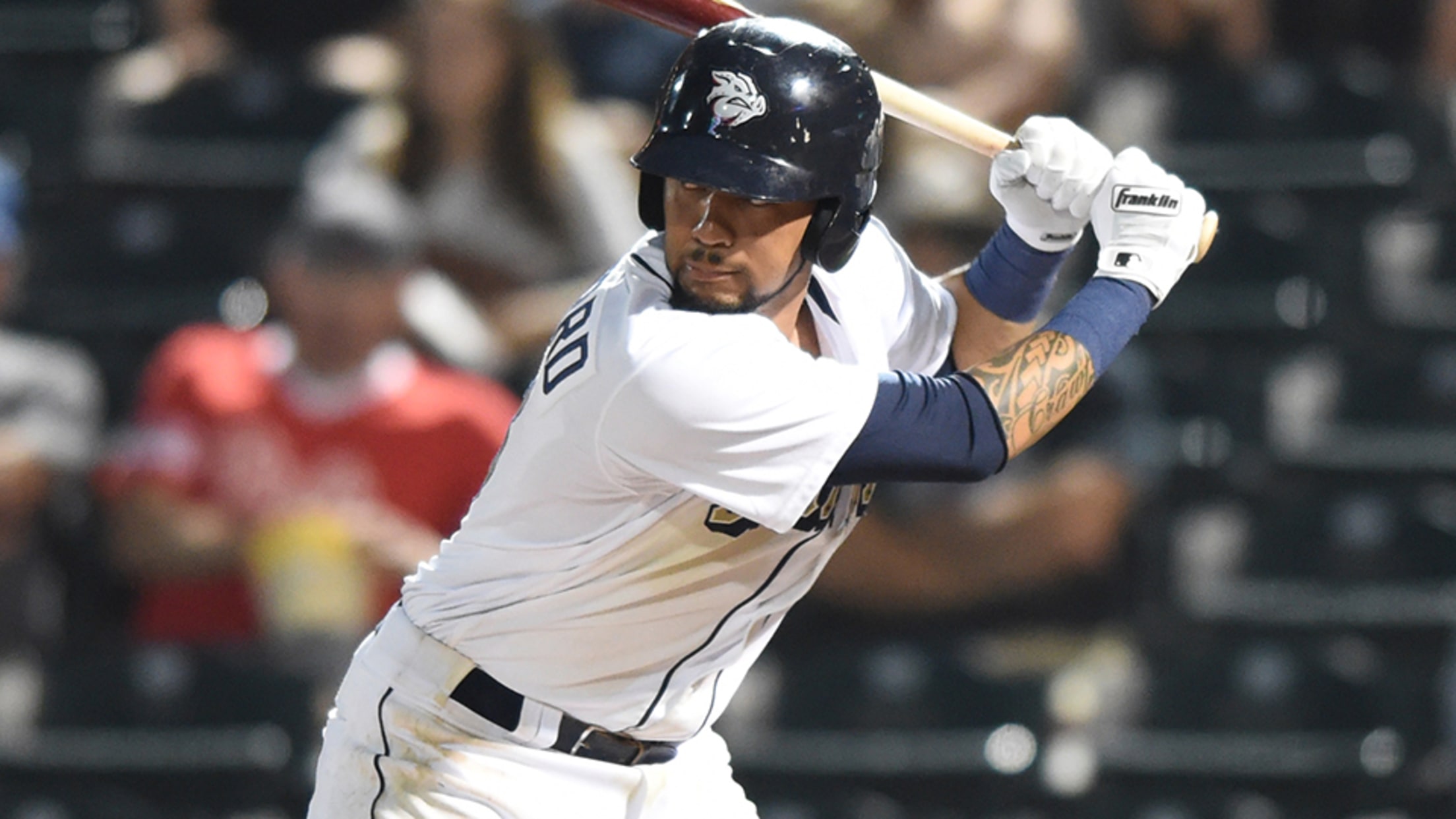 When J.P. Crawford bashed his 15th homer of the year for Triple-A Lehigh Valley on Monday, he didn't know it would be one of the last contributions he'd make for the IronPigs in their chase for the Governors' Cup.Philadelphia's No. 4 prospect is headed to the Major Leagues for the first
IronPigs Clinch Wild Card With 4-3 Victory
Crawford, Alvarez Lead Pigs To Postseason Bid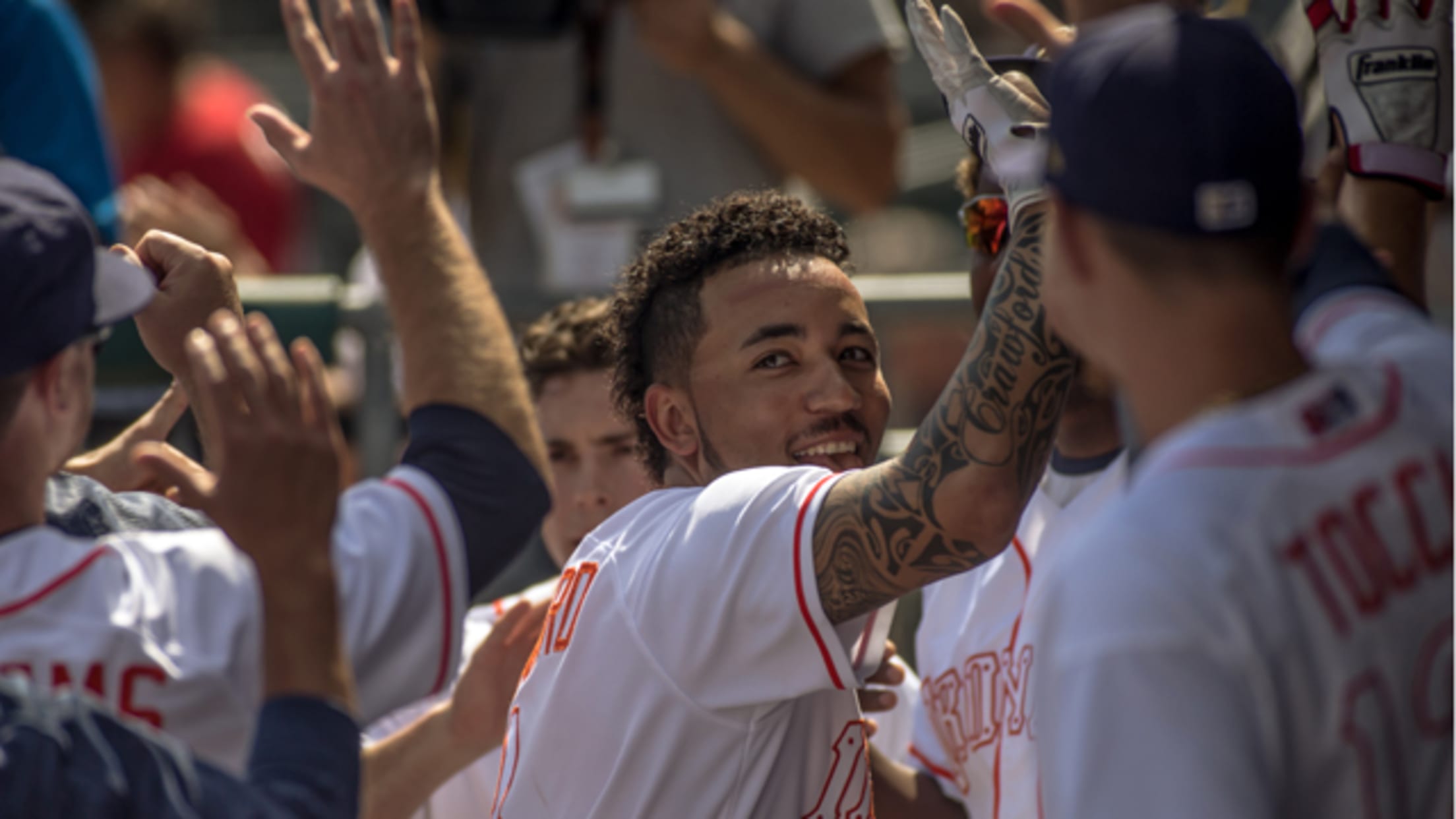 The IronPigs (80-62) held off a late rally to preserve a 4-3 win over the Scranton/Wilkes-Barre RailRiders (86-55) and clinch the International League's Wild Card Spot before a sellout crowd of 10,100 at Coca-Cola Park Monday afternoon.
Kingery, Crawford pile up hits in 'Pigs' loss
Phillies No. 3 prospect goes yard again, No. 4 mans hot corner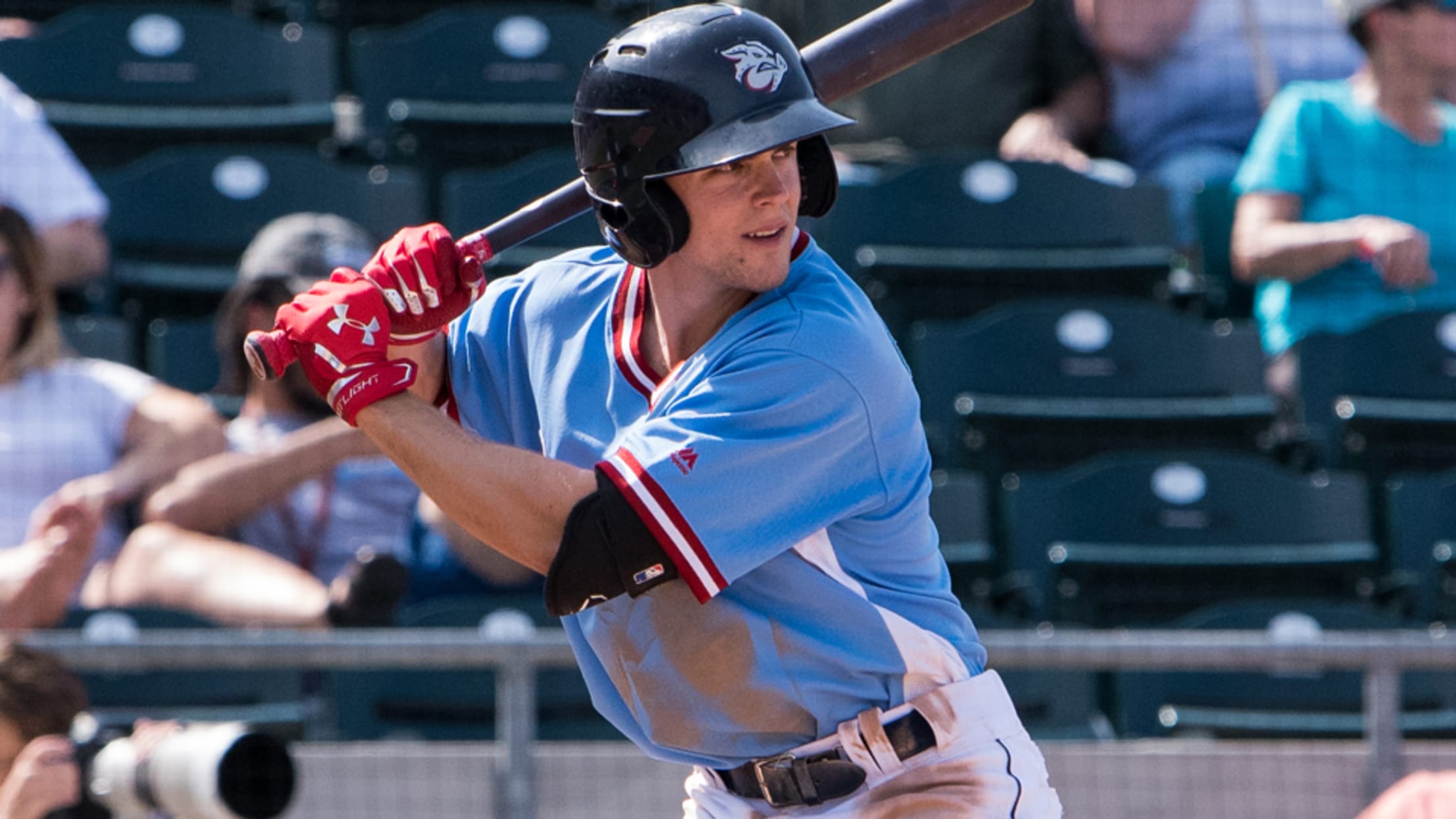 The Phillies' third- and fourth-ranked prospects again demonstrated why they're near the top of the heap in a deep system on Sunday.Scott Kingery went 3-for-4 with a homer and three runs scored and J.P. Crawford -- a shortstop playing his first professional game at third base -- was 3-for-5 with an
Rodriguez, Crawford Lead Pigs To 4-2 Victory
Thompson Picks Up Fifth Win
Herlis Rodriguez hit a solo home run in the bottom of the seventh inning, and the IronPigs (69-51) picked up a 4-2 victory over the Charlotte Knights (48-71) Saturday night at Coca-Cola Park before 9,689 fans.
Pigs Fall In Finale To Red Wings
Crawford Hits 11th Homer In Loss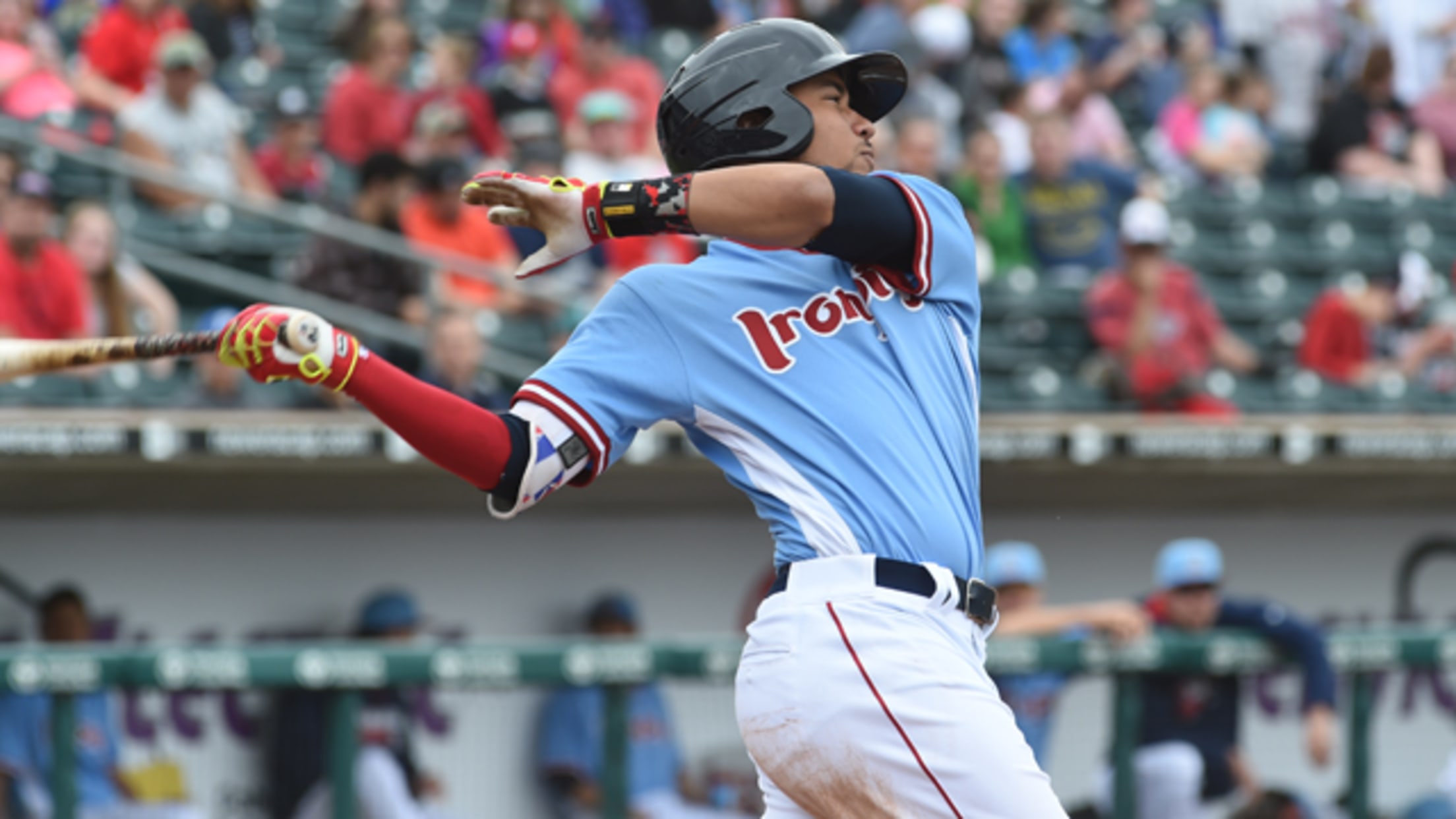 J.P. Crawford hit a solo home run, but the IronPigs (67-44) fell 5-2 to the Rochester Red Wings (62-48) Thursday night at Frontier Field.
Prospect Roundup: Games of July 30
Smith continues to mash; Hansen fans dozen in complete game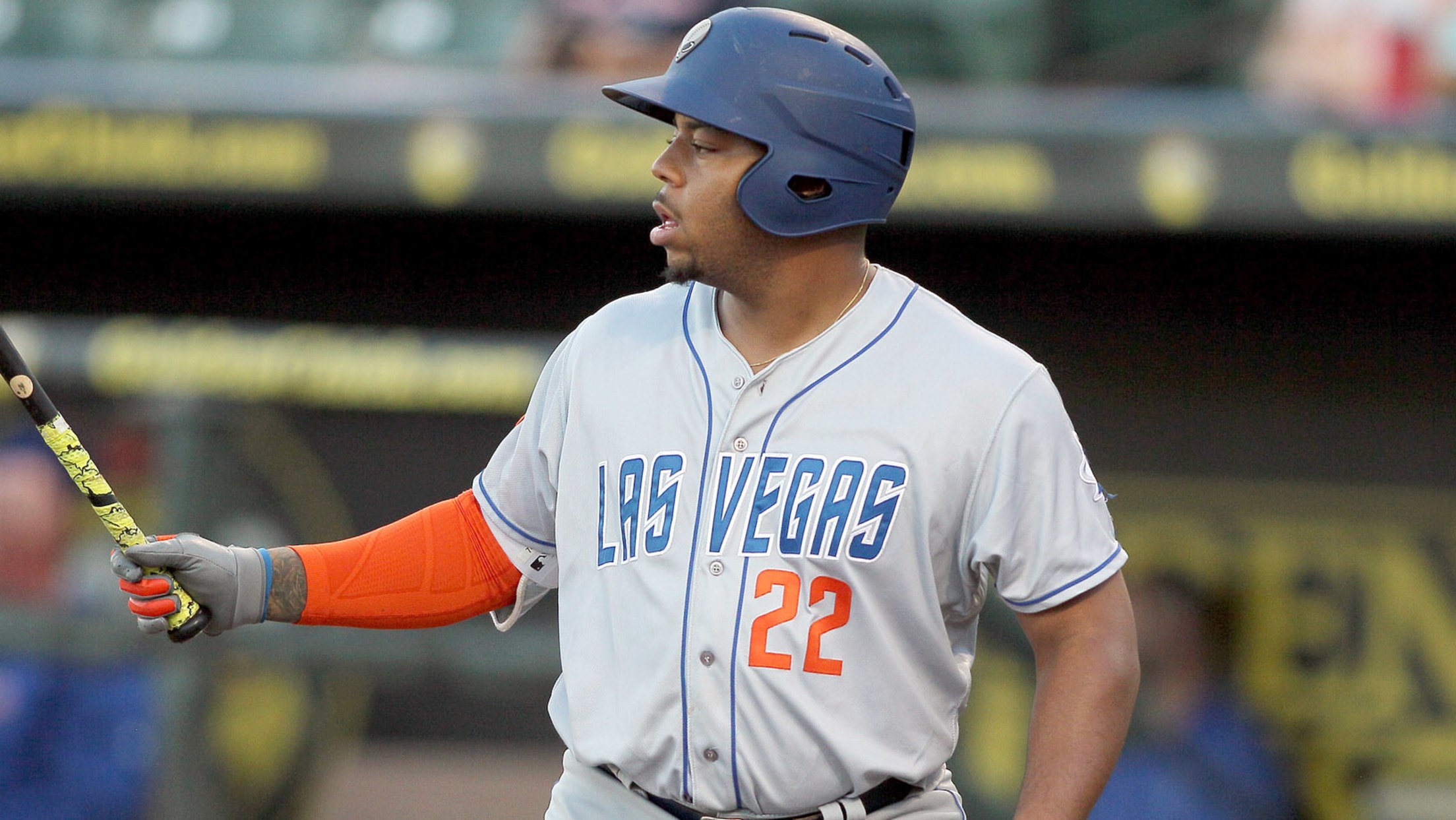 Mets 1B Dominic Smith, Triple-A Las Vegas: 2-for-4, HR, 2B, 3 RBI, 2 R, BB, SB -- Last week's trade that sent first baseman Lucas Duda to the Rays seemingly hasn't affected the Mets' plans for their 22-year-old first baseman. No matter, the team's No. 2 prospect keeps proving with
Crawford's Inside-The-Park Slam Lifts Pigs To 8-2 Win
Hoskins Hits League-Leading 24th Homer In Win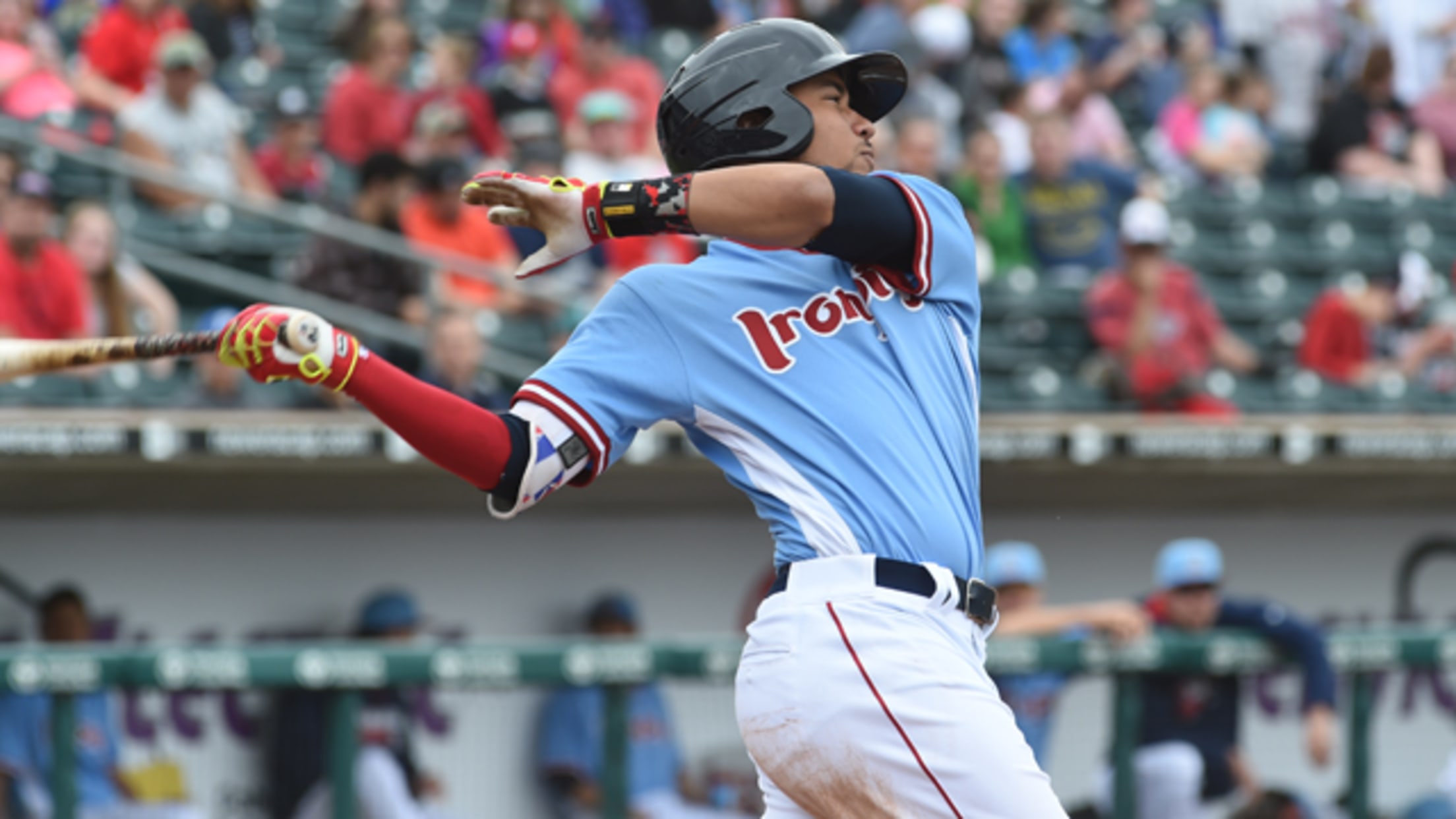 Rhys Hoskins hit his International League leading 24th home run, and J.P. Crawford hit your run-of-the-mill inside-the-park grand slam as the IronPigs (64-40) picked up a 5-1 victory over the Gwinnett Braves (50-52) Wednesday night at Coca Cola Park before 8,076 fans. 
Crawford adds rare feat to July surge
Phillies No. 4 prospect races for wild inside-the-park grand slam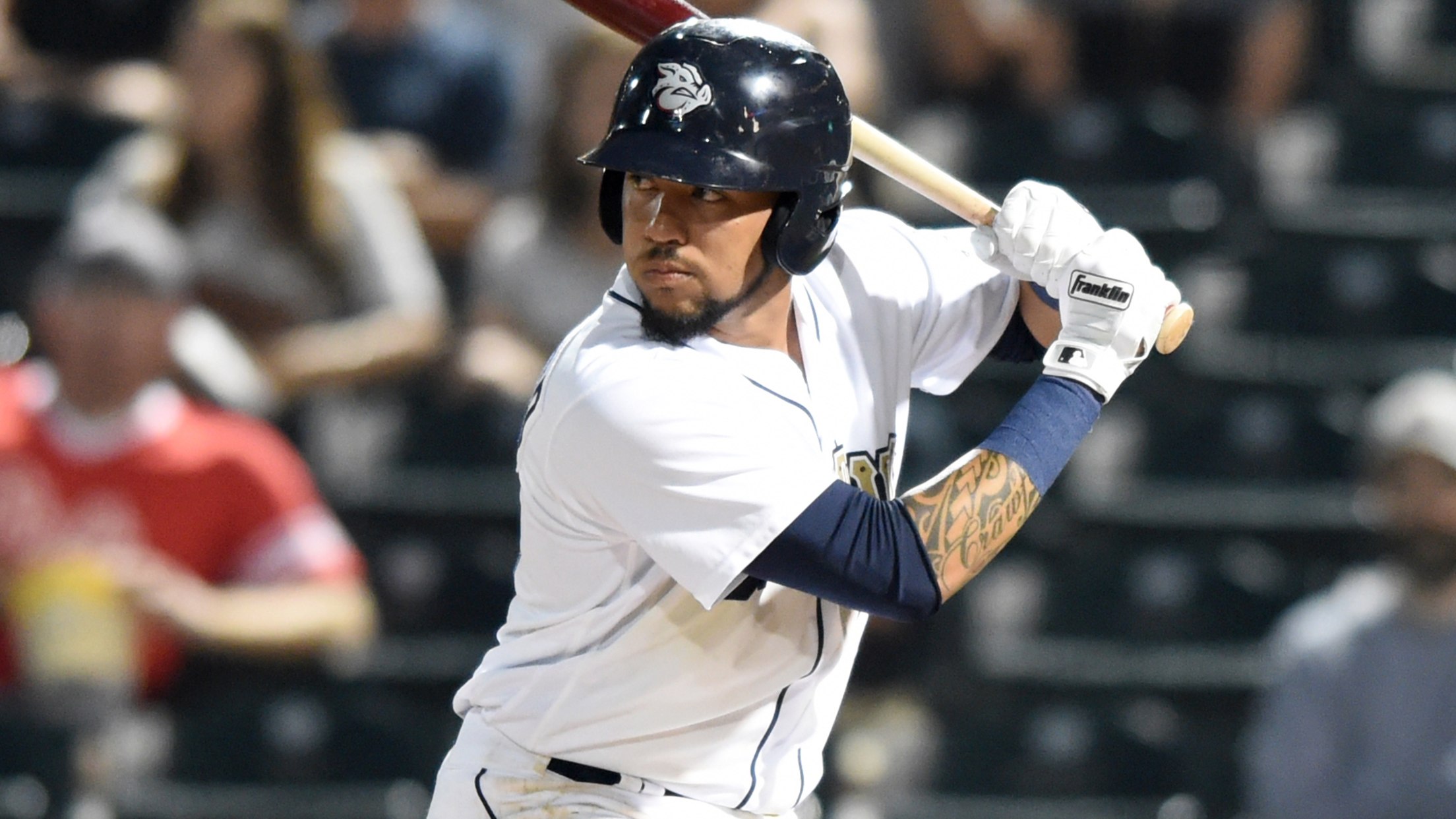 You never know what you might see when J.P. Crawford takes the field. On Wednesday, he produced one of his more unusual highlights.The fourth-ranked Phillies prospect raced for the first inside-the-park grand slam in Triple-A Lehigh Valley's history to help the IronPigs top the Gwinnett Braves, 8-2, at Coca-Cola Park.
Bash Brothers Homer In Pigs 9-1 Victory
Leibrandt Deals His Fourth Consecutive Win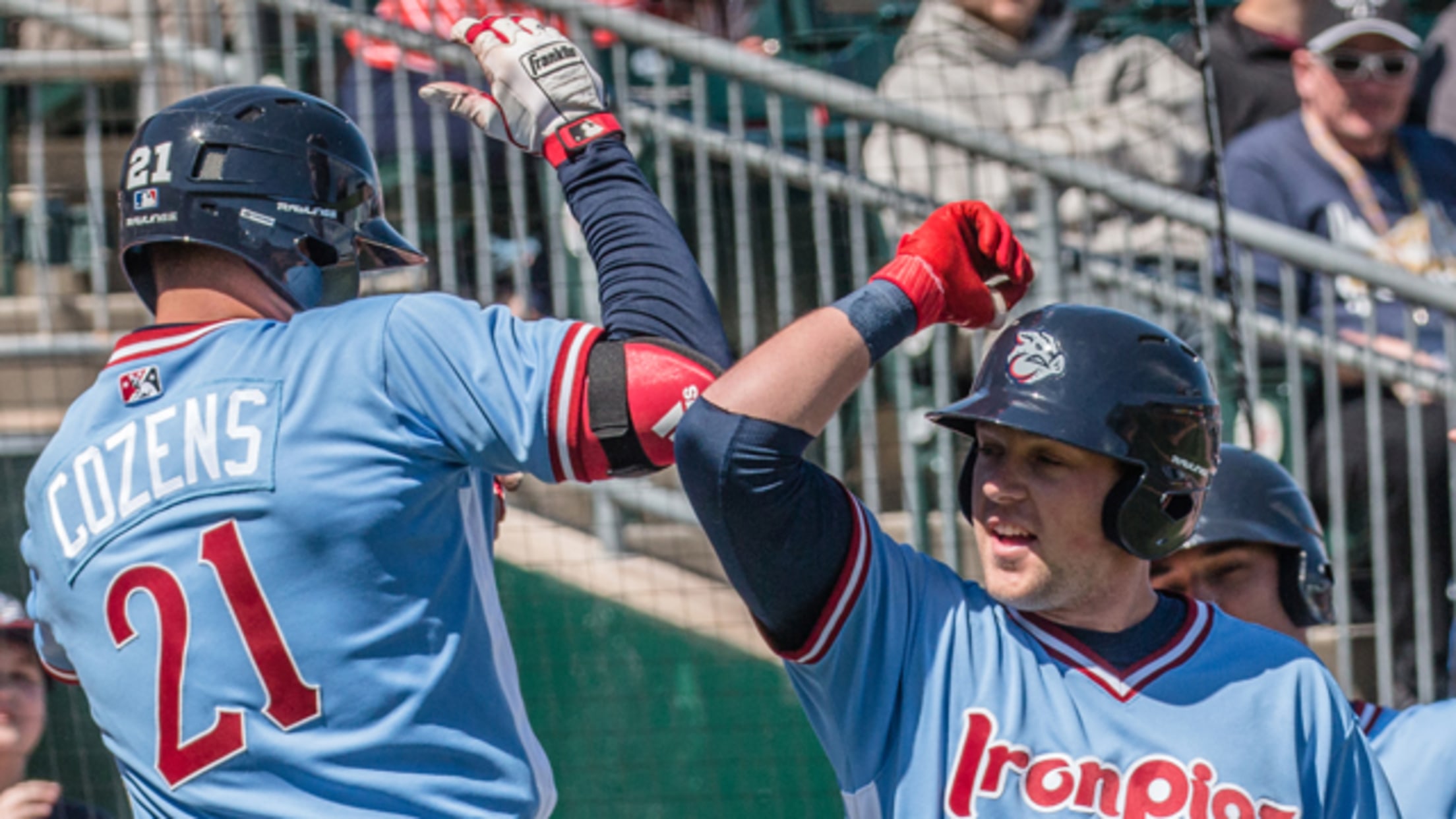 The Bash Brothers of Dylan Cozens and Rhys Hoskins each hit two-run home runs and J.P. Crawford went 4-for-5 finishing a home run away from the cycyle, as the IronPigs (61-37) defeated the Durham Bulls (59-38) by the score of 9-1 Saturday night at Durham Bulls Athletic Park.
IronPigs' Crawford falls homer short of cycle
Four-hit game raises Phillies top prospect's July OPS to 1.104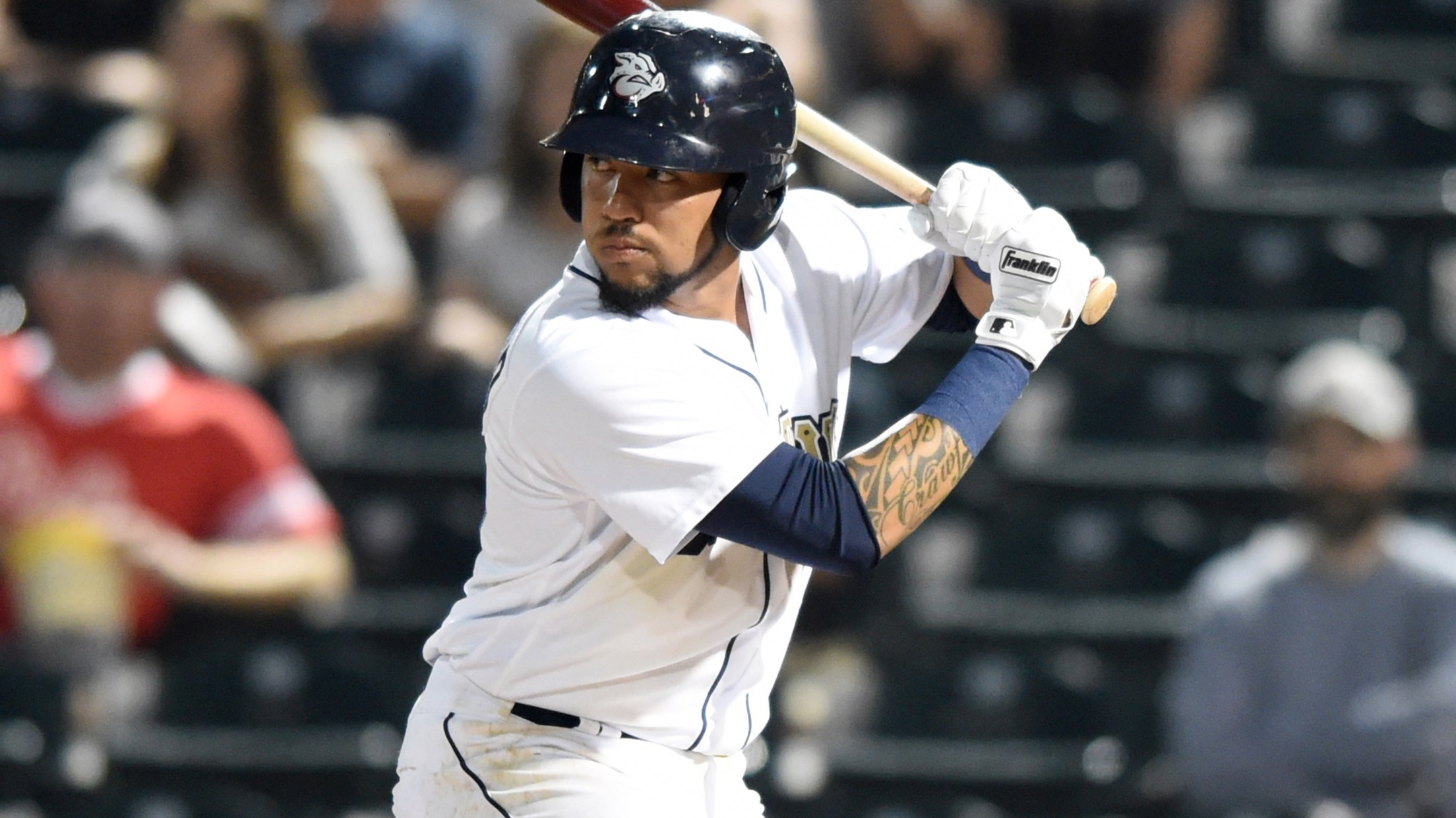 On June 9, J.P. Crawford was hitting .189 and sported a .560 OPS. With each passing game, it looked more likely that 2017 wasn't going to be the year for the Phillies' top prospect. Not so fast.Crawford has come to life in July, recording a 1.104 OPS. His hot streak continued
Pigs Rally In Ninth, Defeat G-Braves 8-4
Florimon Hits Go-Ahead Two-Run Single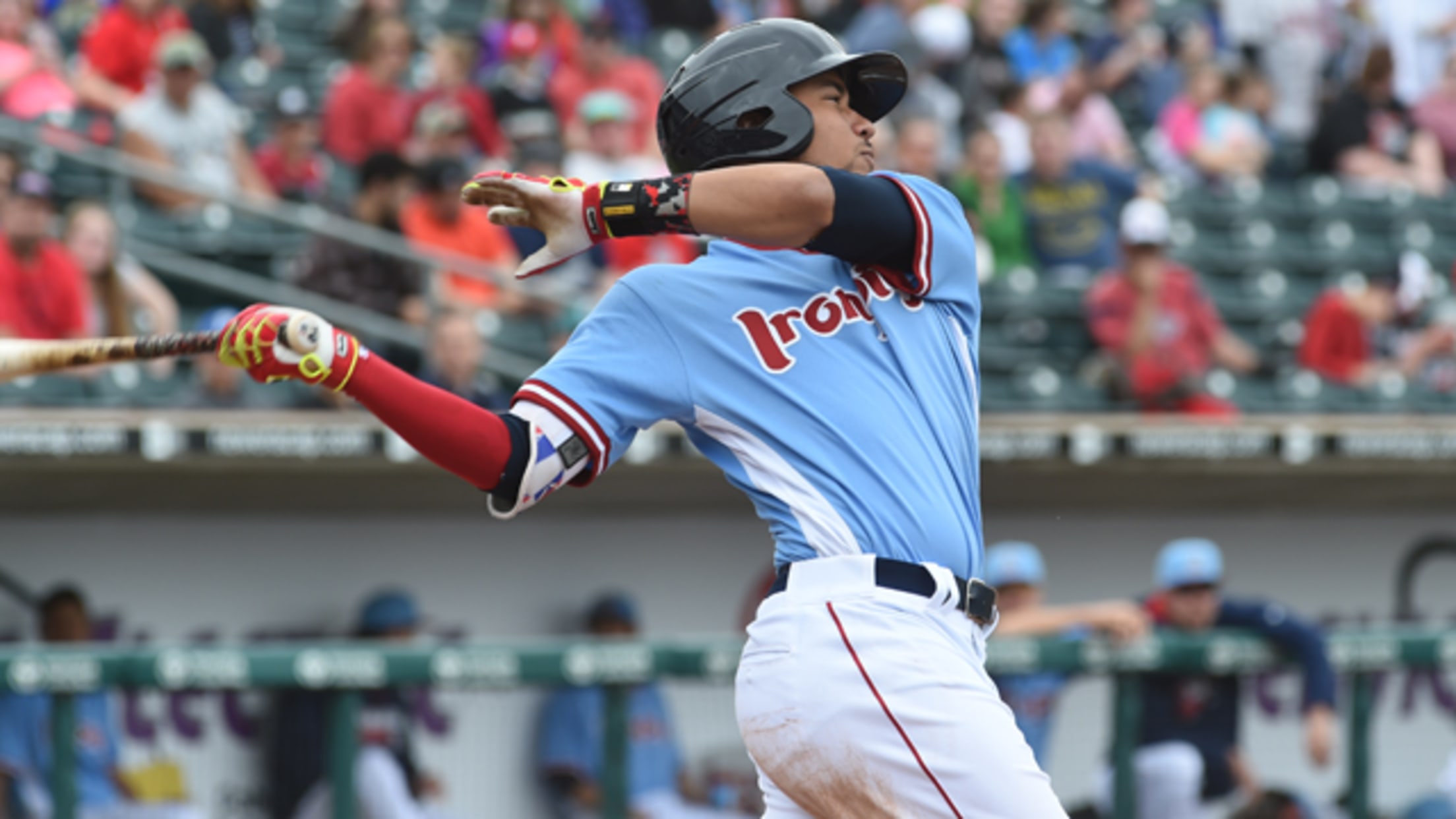 The Pigs (58-37) used a five-run ninth inning for an 8-4 comeback win over the Gwinnett Braves (47-46) Monday night at Coolray Field. 
Prospect Roundup: Games of July 13
Phils' Crawford homers again; Jays' Guerrero gets first FSL hits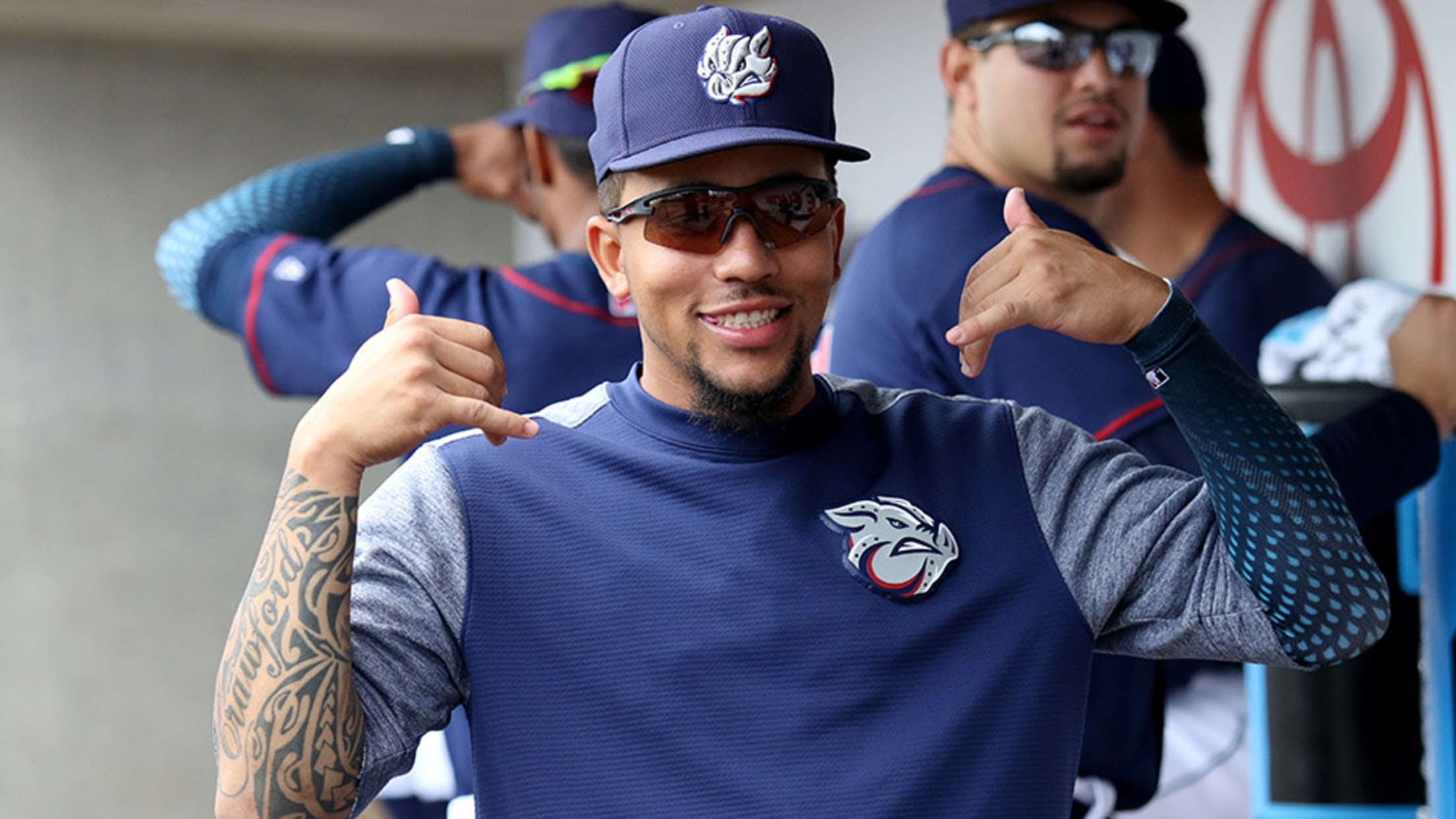 Phillies SS J.P. Crawford, Triple-A Lehigh Valley: 2-for-4, HR, 2 R -- Crawford hadn't even been born yet when Bartolo Colon made his Minor League debut with Rookie-level Burlington in 1994. Fast-forward 23 years and Crawford, the Phillies' No. 1 prospect, found himself facing the ageless right-hander at Triple-A on
Pigs Top Red Wings 6-1
Crawford Smashes Eighth Homer In Pigs Win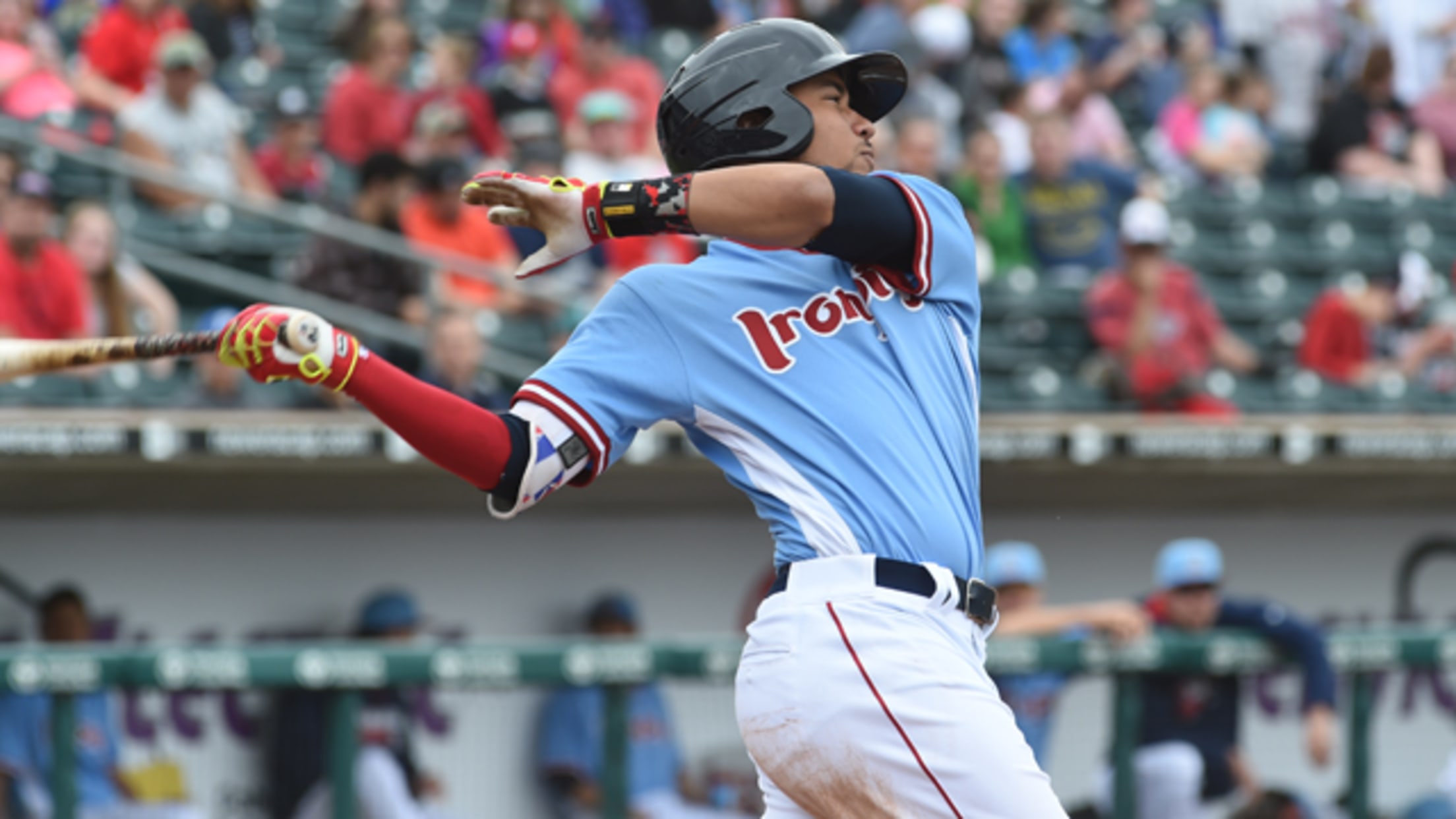 J.P. Crawford hit a solo home run and the IronPigs (56-35) defeated the Rochester Red Wings (49-40) Thursday night at Coca-Cola Park. 
Crawford's Homer Ignites Five-Run Rally
Phillies Top Prospect Drills A Two-Run Bomb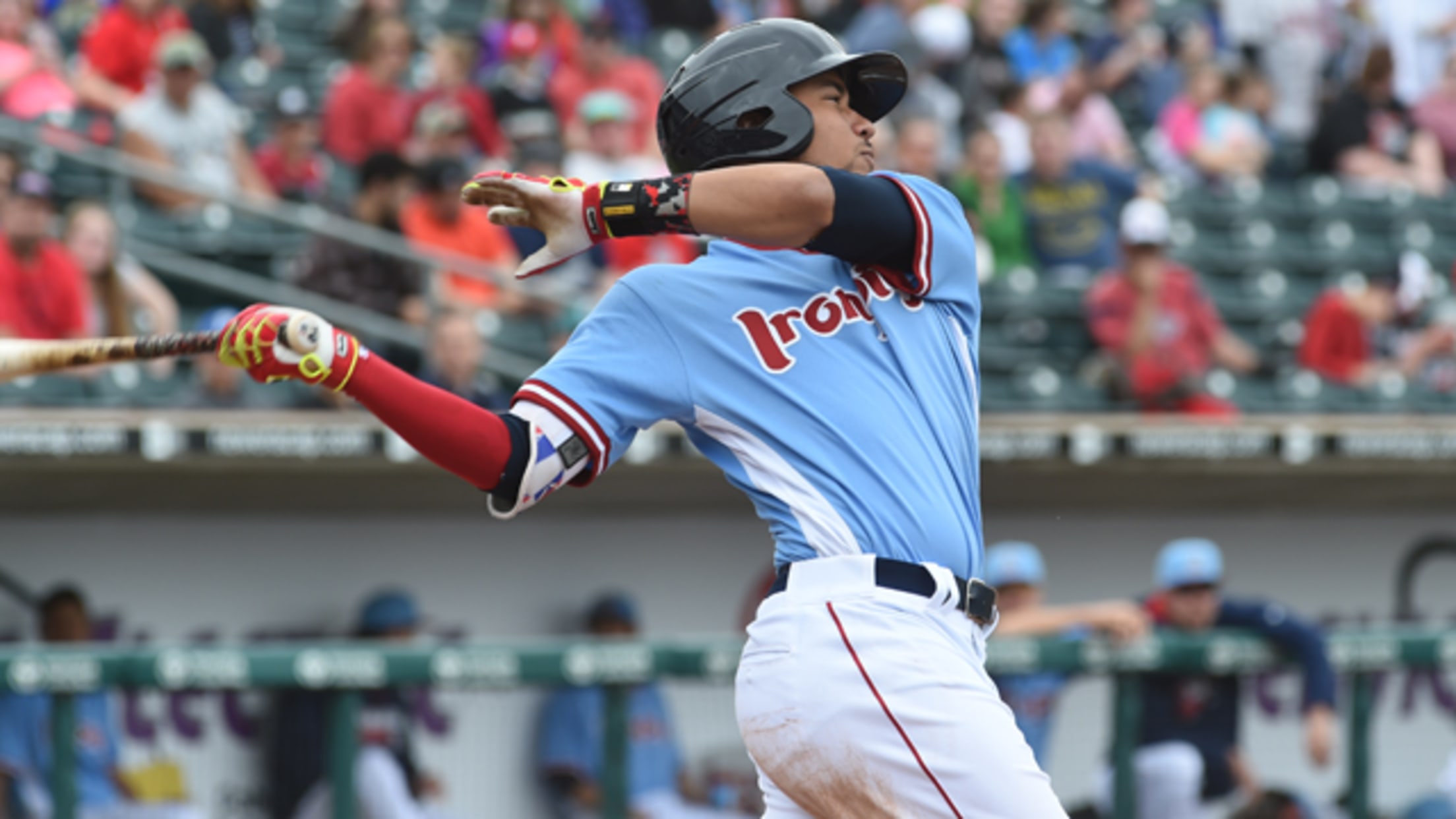 J.P. Crawford's two-run home run in the fourth kick starts a five-run inning as the IronPigs (55-35) defeated the Scranton/Wilkes-Barre RailRiders (55-34) Sunday afternoon 5-2 at PNC Field.
Toolshed: Prospects poised to break out
Crawford, Alvarez among those who could have big second halves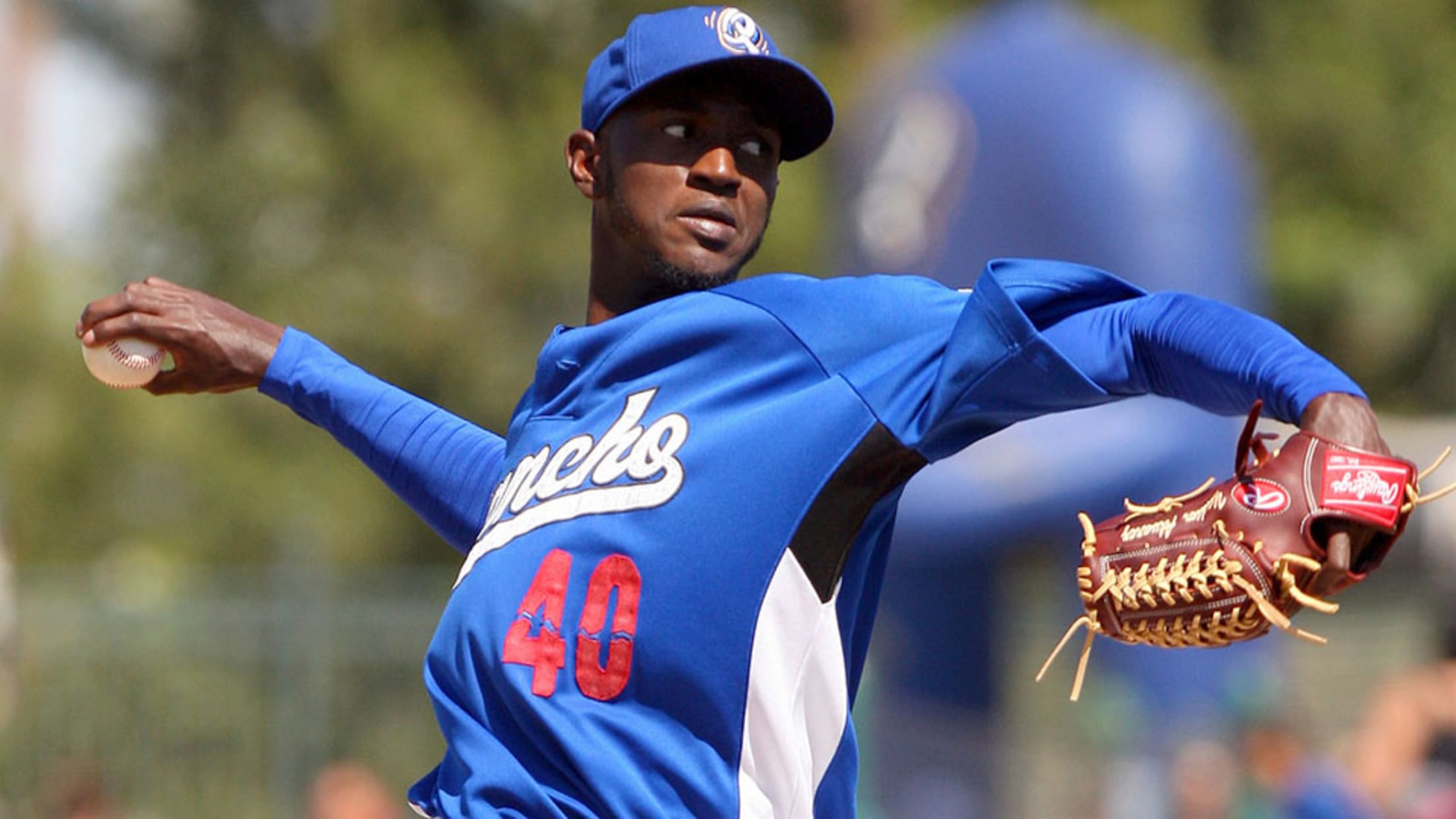 It may be hard to believe, but there are only two months remaining in the Minor League regular season.That's right. Most full-season leagues come to a close Sept. 4 this year, and with the bulk of All-Star Games behind us, it seems we're heading down the stretch of the 2017
Crawford bouncing back with authority
Top Phillies prospect's two homers, four RBIs spur IronPigs
Sidelined for eight games last month due to a groin injury, J.P. Crawford took the time to collect his thoughts amid what had been a trying season up to that point."It really gave me time to just clear my head and get back to work," the top-ranked Phillies prospect said.
Pigs Fly To League-Leading 12th Shutout Victory
Cozens, Crawford Homer As Eshelman Pitches Gem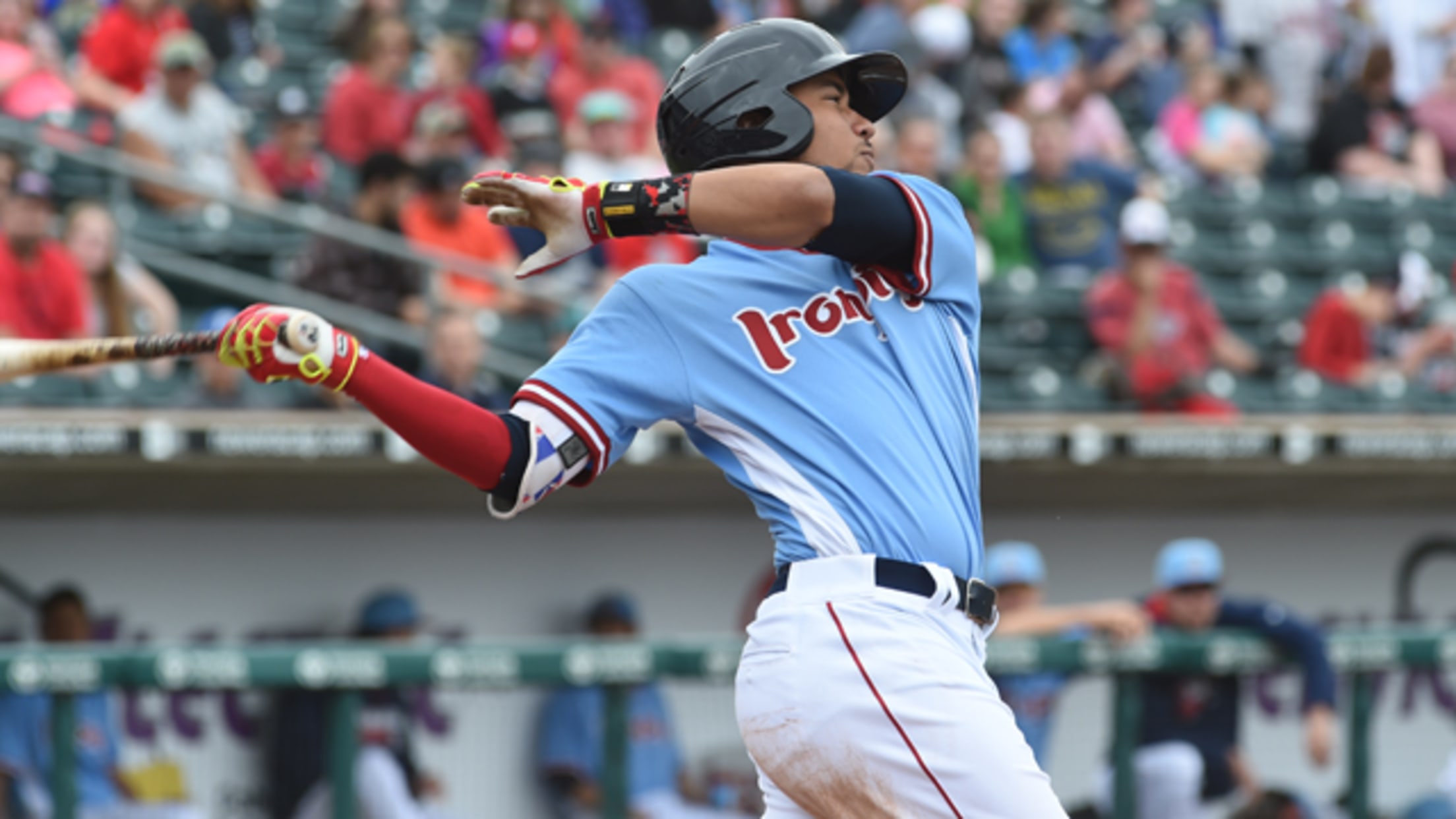 J.P. Crawford blasted two home runs, Dylan Cozens launched his 19th homer and Tom Eshelman pitched yet another gem, as the IronPigs (53-32) blanked the Syracuse Chiefs (30-52) Tuesday night 8-0 at NBT Bank Stadium.