Toolshed's best of the decade: Starting pitchers
Ranking the MiLBY Award winners who shoved down on the farm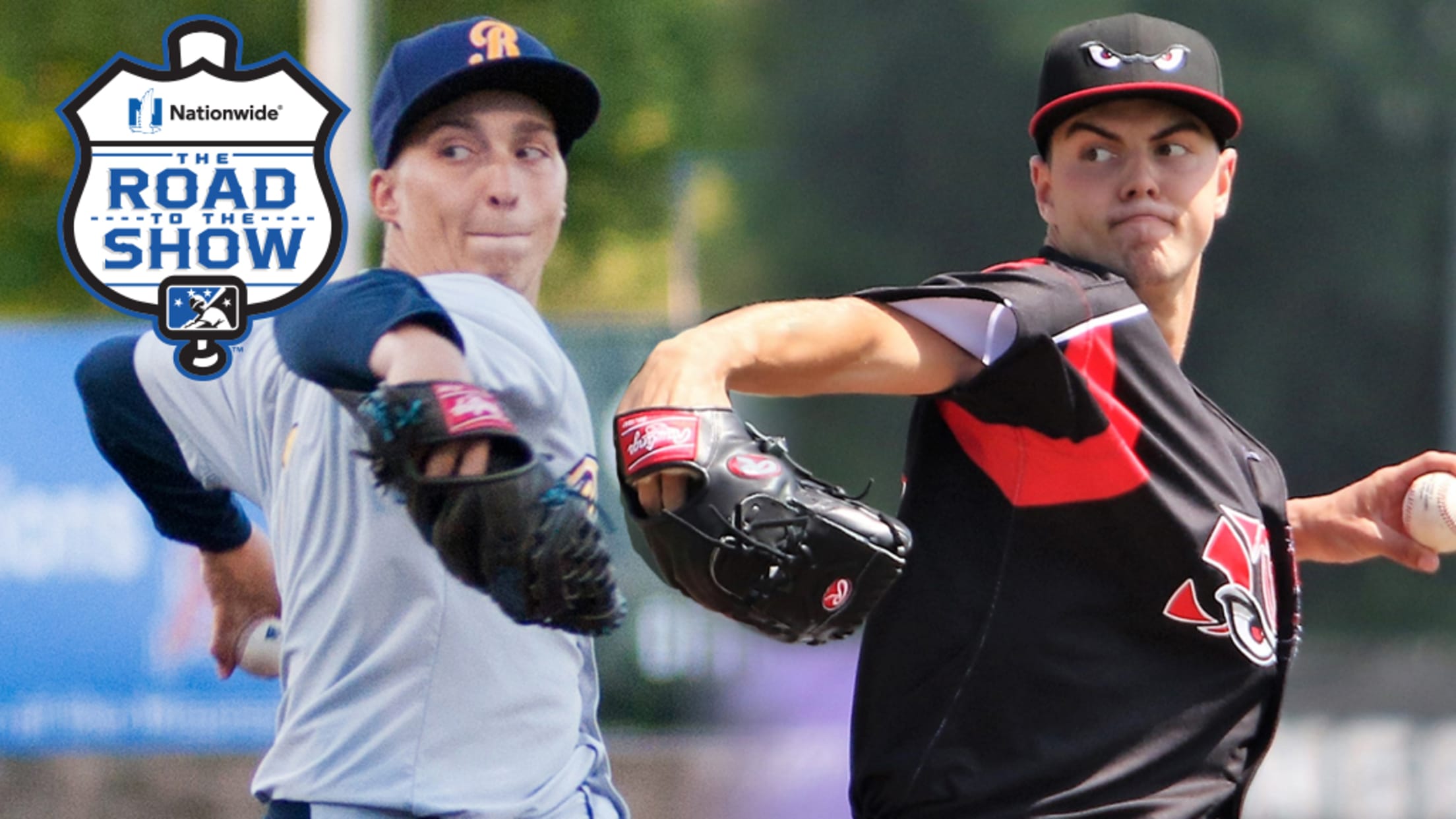 There was no Minor League season in 2020 and, unfortunately, that means there will be no MiLBY Awards this year either. In their stead, Toolshed is taking the next couple weeks to look back at MiLBY winners from the major categories in the 2010s. The series will rank all the
Duplantier stellar in Triple-A debut
Back from Majors, D-backs' No. 2 prospect goes three hitless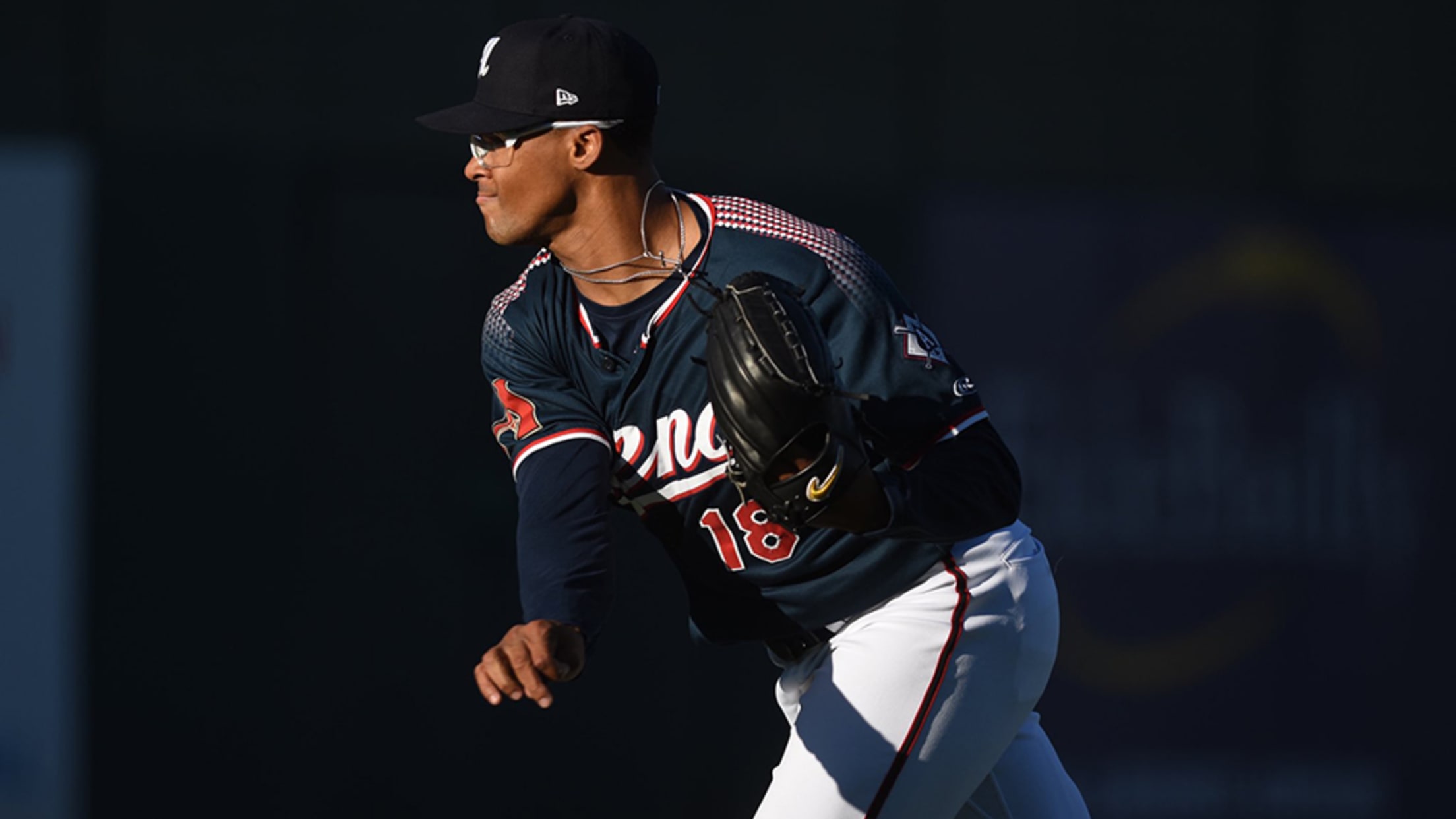 Back from the big leagues, Jon Duplantier looked right at home in Triple-A.MLB.com's No. 72 overall prospect dazzled in a brief debut at the Minor Leagues' highest level, tossing three hitless innings before Reno fell to El Paso, 6-4, on Friday night at Greater Nevada Field.
D-backs call up righty Duplantier
With career 1.79 ERA, club's top pitching prospect skips Triple-A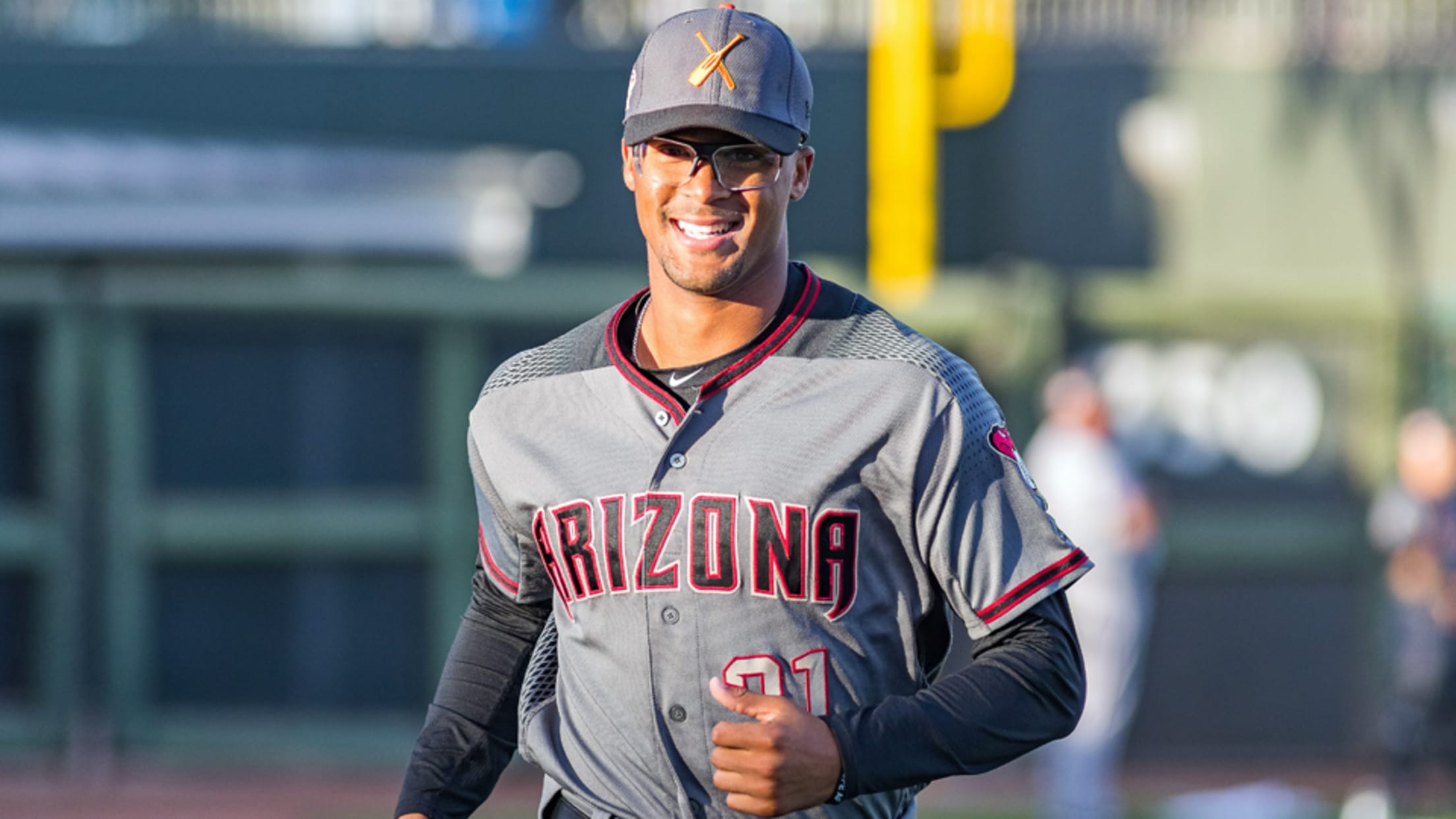 With the Padres and White Sox embracing top prospects, the D-backs are the latest team to get in on the youth movement.Arizona called up its top pitching prospect, Jon Duplantier, from Triple-A Reno on Monday to potentially make his Major League debut. With the Minor League season not beginning until
2019 Preview: Jackson Generals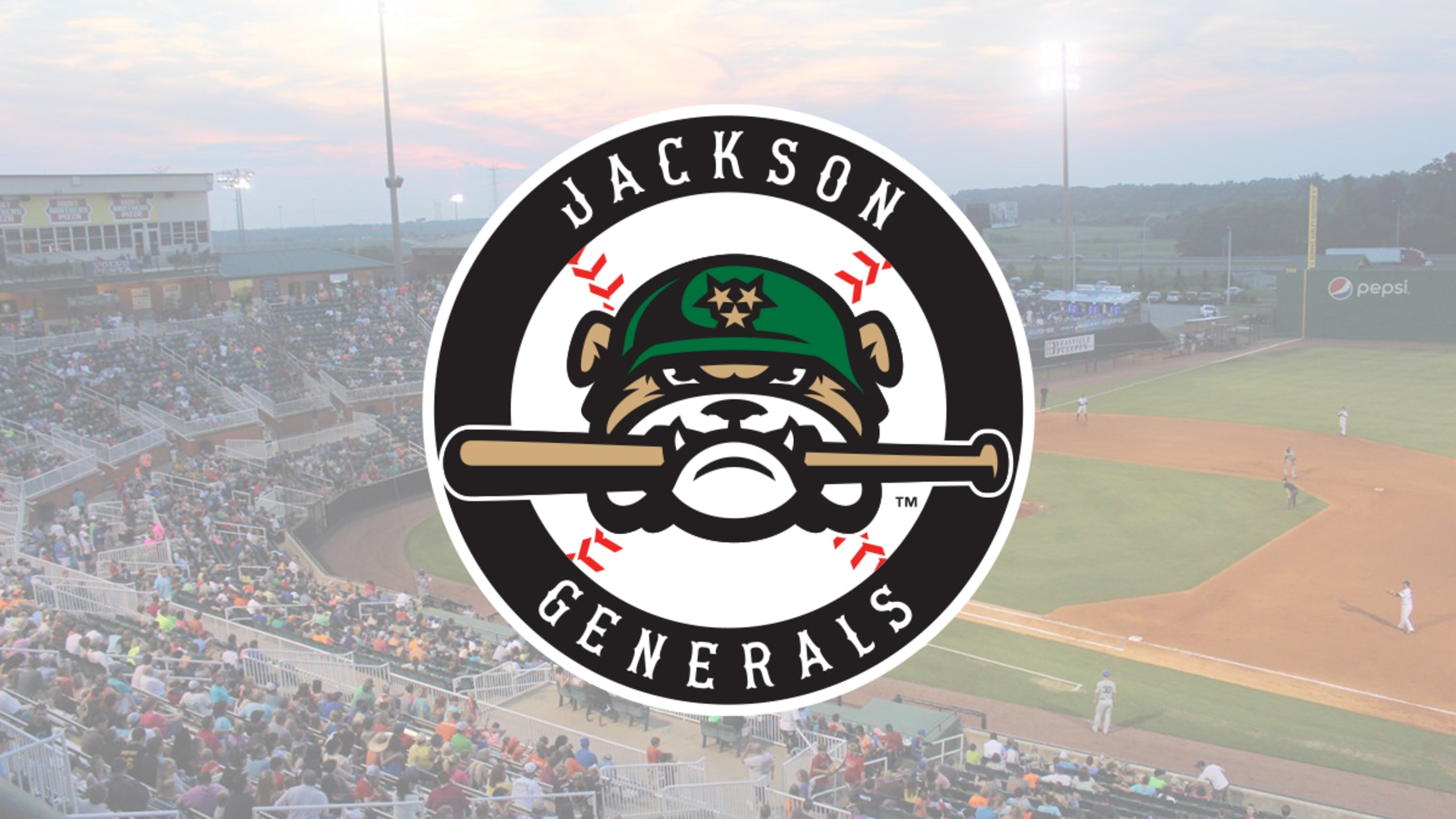 The 2018 Southern League season ended with the Jackson Generals hoisting their second trophy in three seasons. Will the Generals march their way to a repeat title?2018 RECORD: 75-64, 2nd in the Southern League's North Division2018 PLAYOFFS: Won the Southern League Championship Series versus Biloxi, 3-1OPENING DAY: Wednesday, April 10
D-backs Prospect Primer: Sweet Jazz
Arizona's top prospect pointing the way after breakout 2018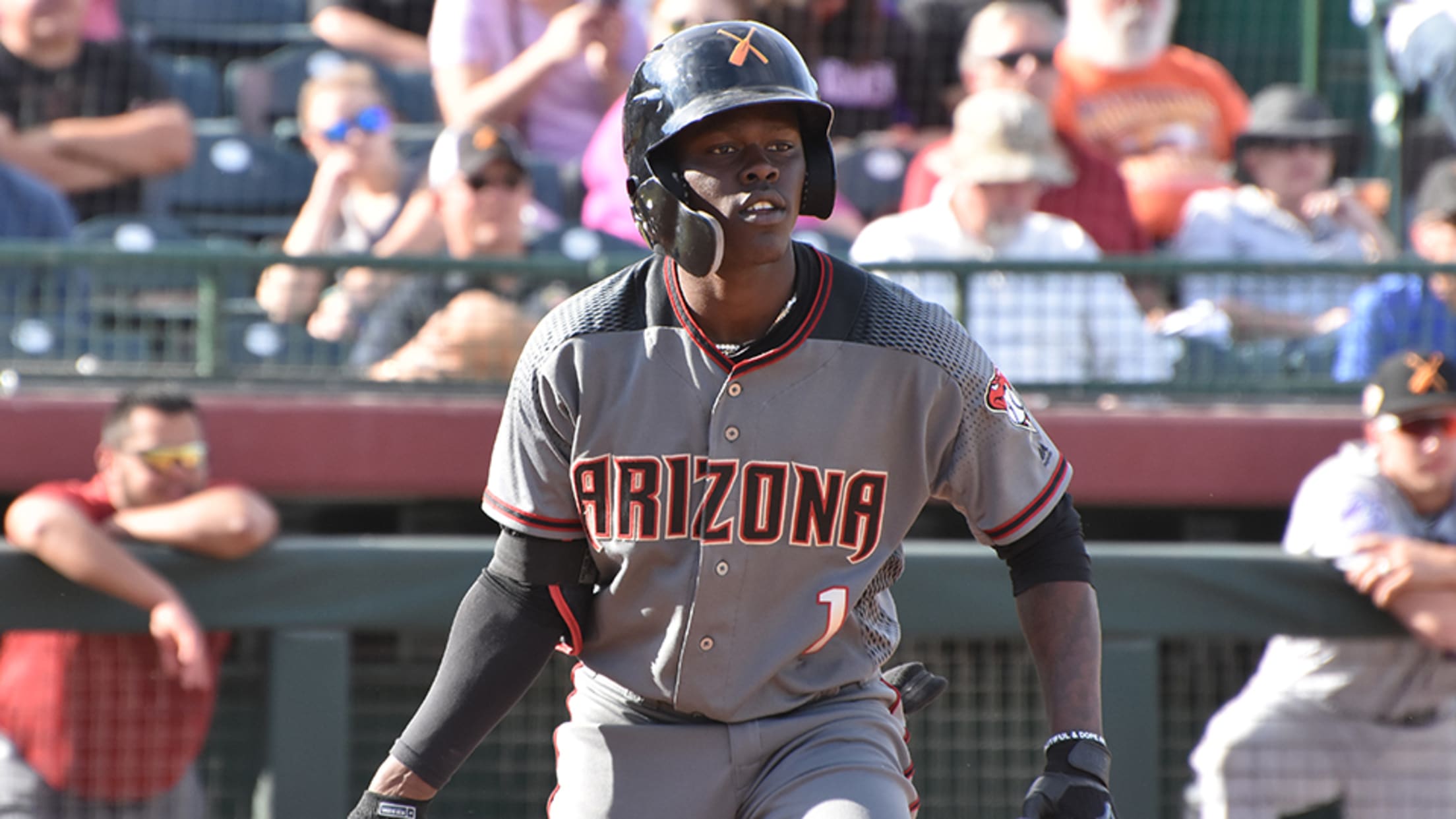 Some players are on the verge of stardom, others are entering a crucial phase of their development and still others are getting their first tastes of full-season ball. With the 2019 season approaching, MiLB.com takes a look at the most intriguing prospects from each MLB organization.Shining star: Jazz Chisholm, SSMuch
Smokin' Aces - Who's On First
Former, Future Aces Ready for Big League Chance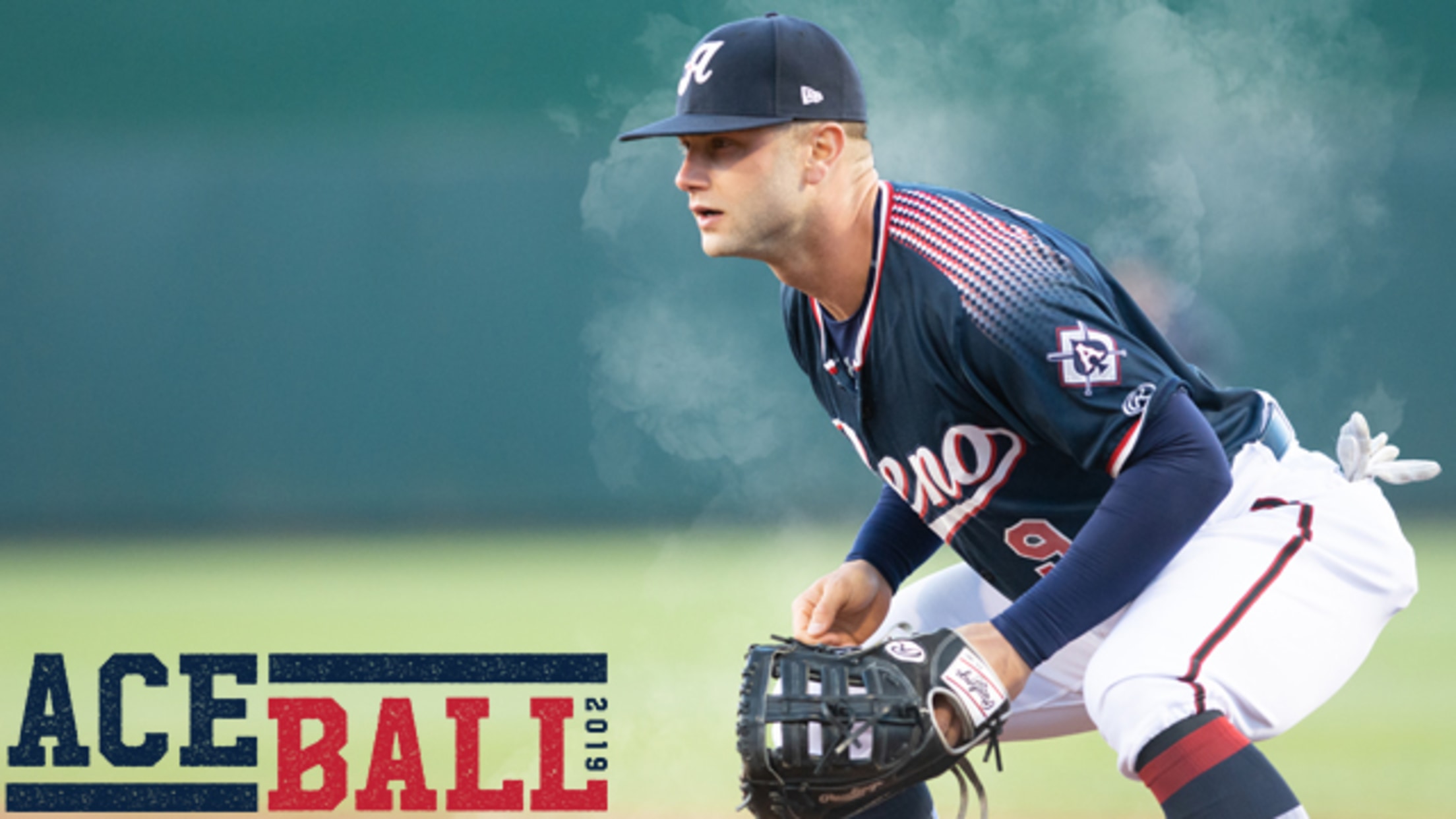 While Aceball is still a little over a month away for Triple-A Reno, it has already gotten started during Spring Training. Future, current and former Aces look to impact the Arizona Diamondbacks during big league camp.
Farm System Rankings: Pitchers (30-21)
Orioles rebuild around arms; D-backs' next wave almost ready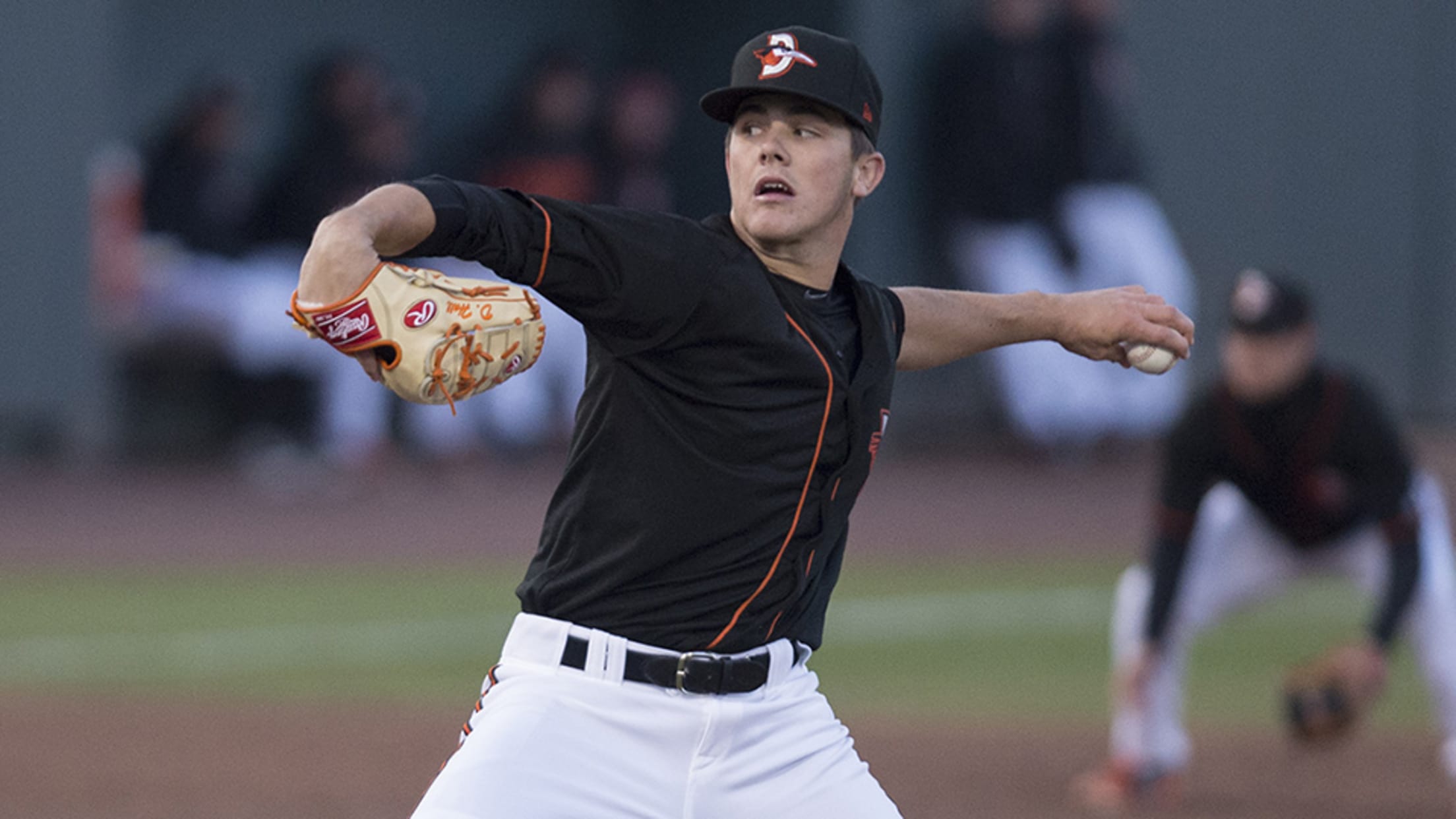 With the 2019 season rapidly approaching, MiLB.com is looking at the state of all 30 farm systems over the next month and ranking them in several different ways. After looking at position player prospects (30-21, 20-11, 10-1), the second installment, broken into three parts, focuses on pitchers and considers the quality and
Duplantier gets D-backs camp invitation
Top prospect posted 2.55 ERA in 16 Double-A starts in 2018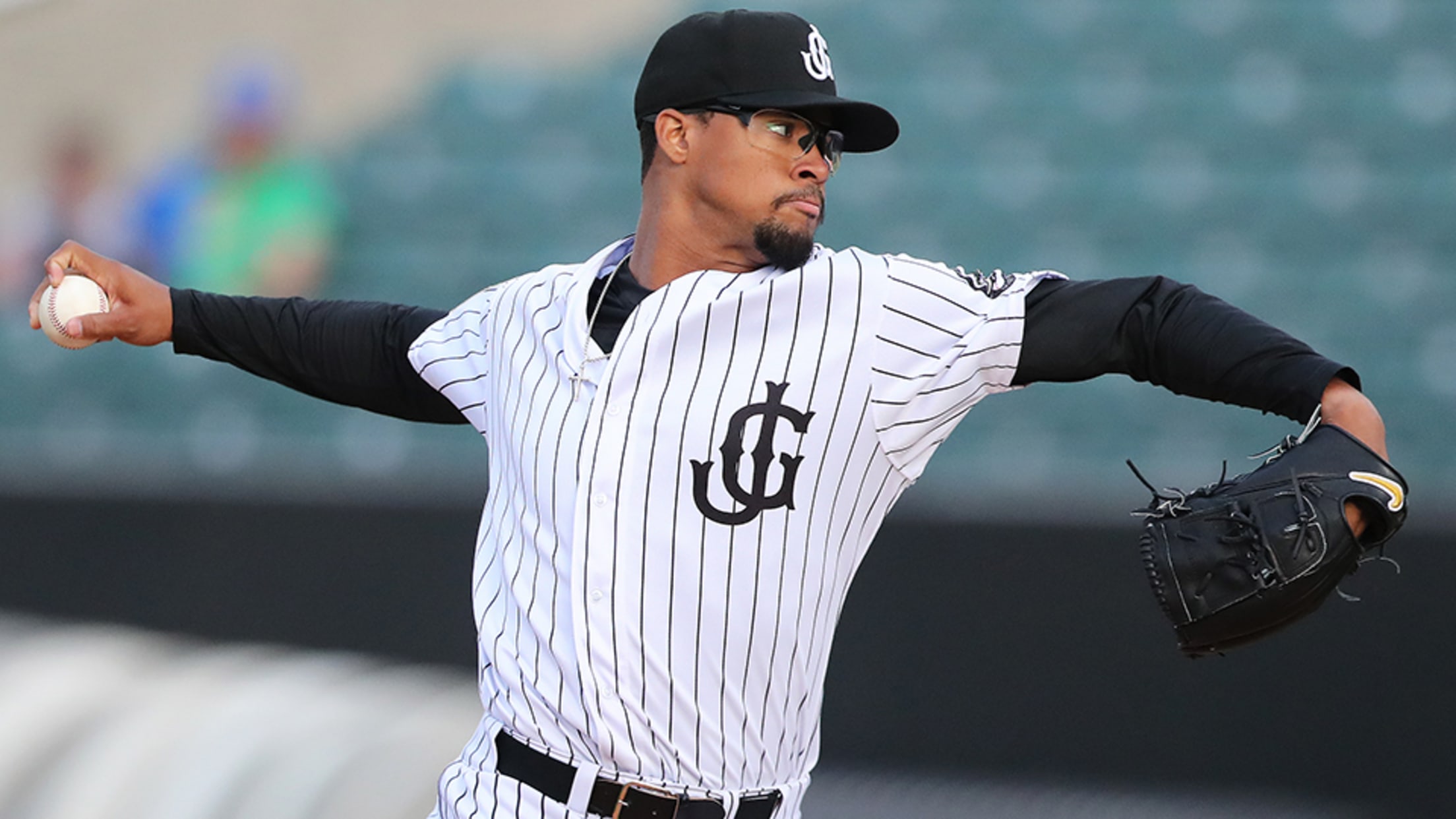 The D-backs' future stars put on an impressive display in the Arizona Fall League. Now, the brightest among them will join the big league club for Spring Training at Talking Stick.Top D-backs prospectJon Duplantier earned his first invitation to Major Leagaue camp, the club announced Wednesday, following a season that
Robert, Duplantier pick up awards in AFL
White Sox outfielder, D-backs righty nab honors for Week 5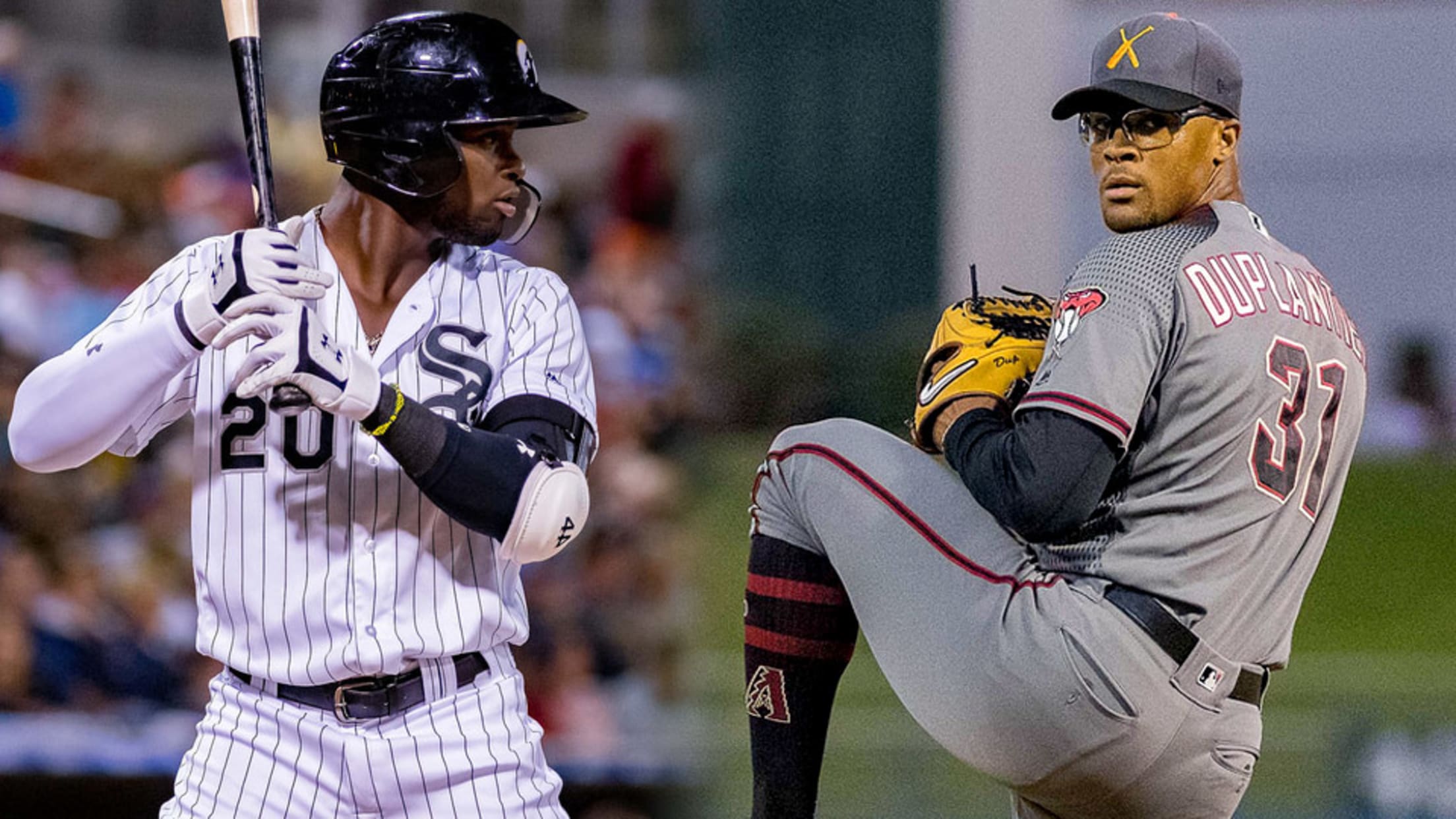 As two of the circuit's Top-100 prospects, much was expected from Luis Robert (No. 44) and Jon Duplantier (No. 80) in the Arizona Fall League. Last week, both delivered.The White Sox outfielder and D-backs right-hander have been named the AFL Player and Pitcher of the Week for Nov. 5-11, the
Guerrero, Whitley among AFL Fall Stars
Thirteen Top-100 prospects showcased Saturday in Surprise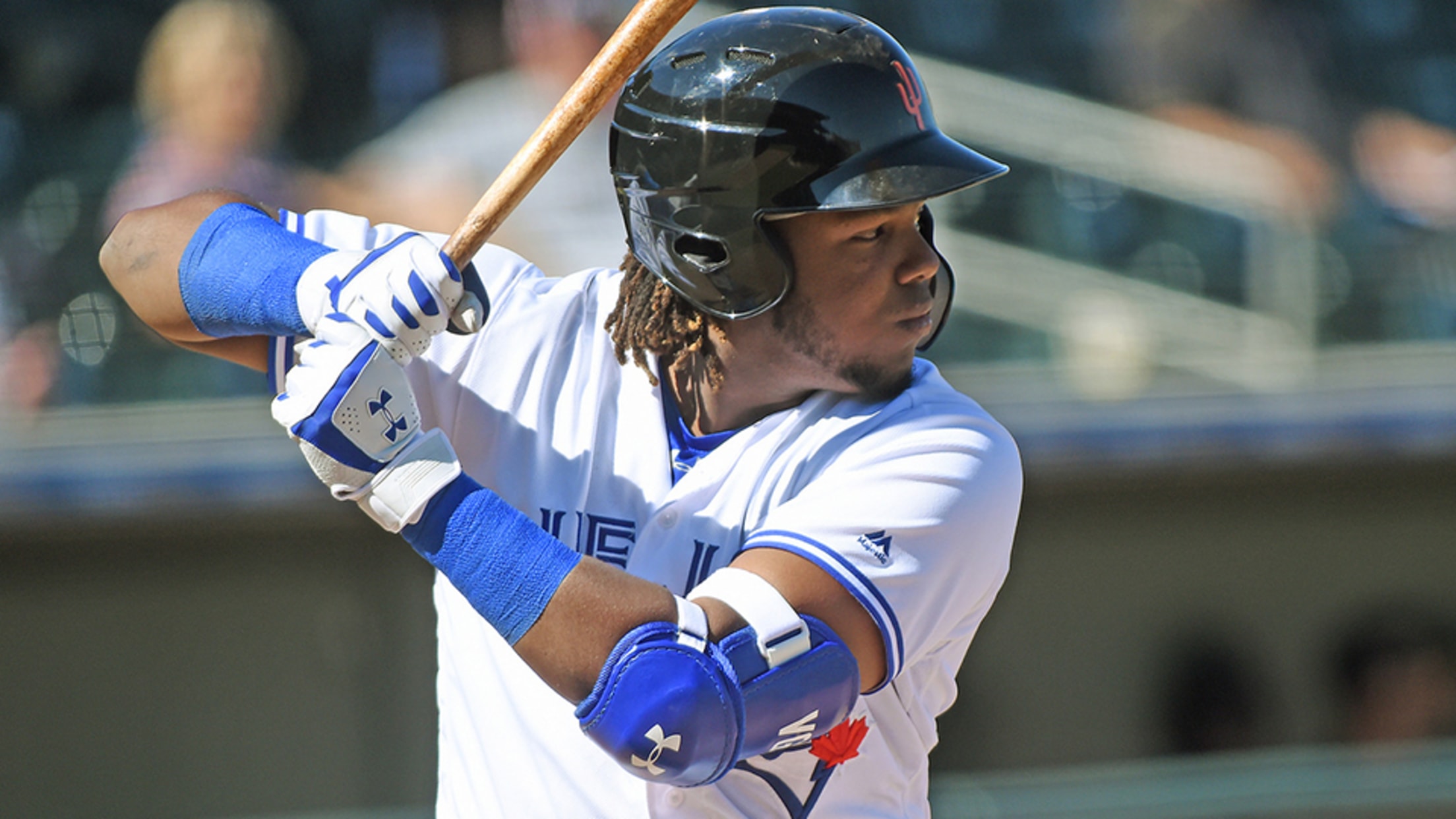 All eyes on Arizona. All eyes on the boys of autumn.With the World Series over, the Arizona Fall League takes center stage this Saturday with the AFL Fall Stars Game, which will be headlined by Vladimir Guerrero Jr., Forrest Whitley and 11 other Top-100 prospects, according to Monday's roster announcement. 
Kieboom powers Salt River to victory
No. 2 Nationals prospect belts first AFL homer on three-hit day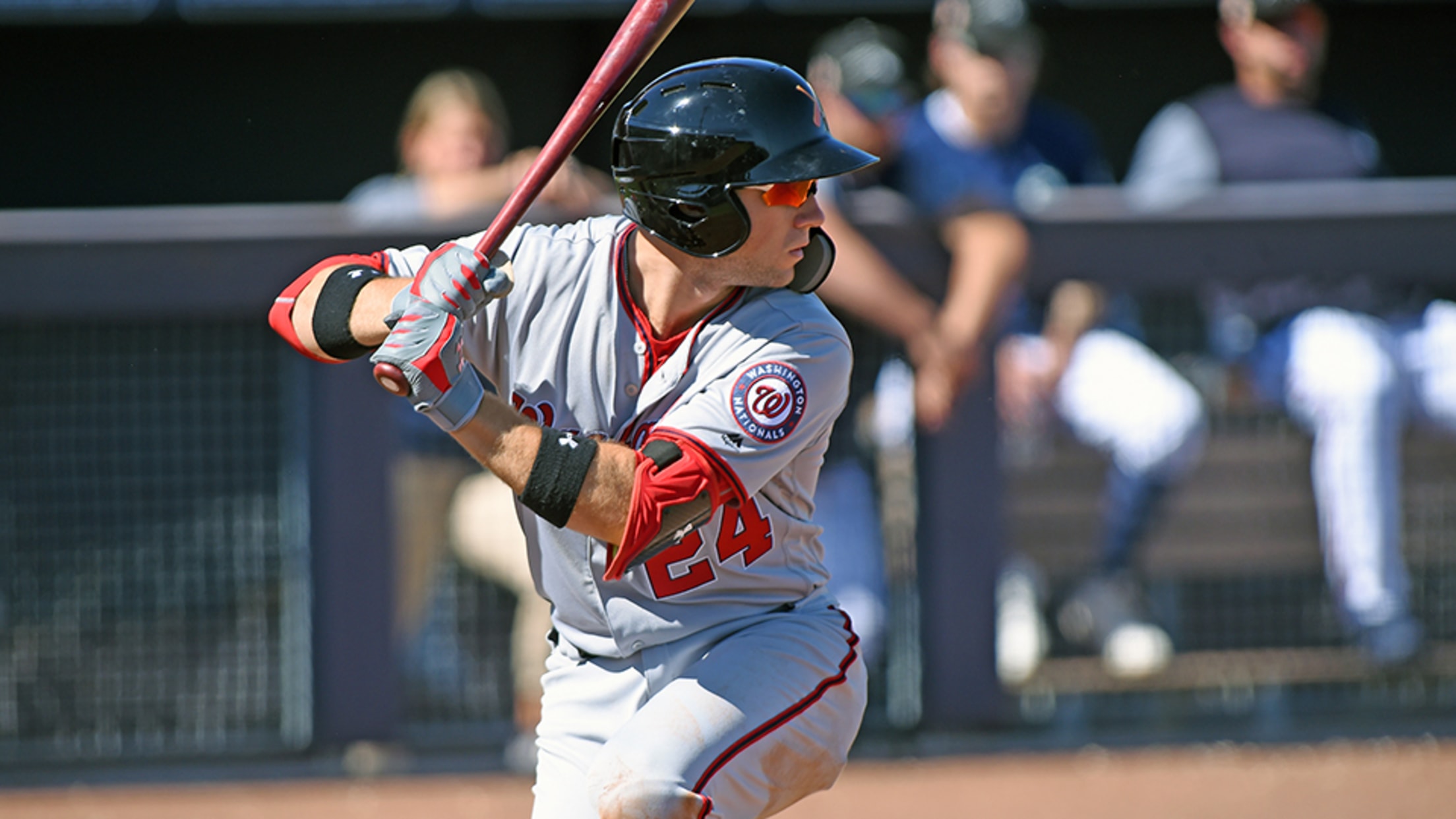 Carter Kieboom hadn't gotten off to the hottest start in the Arizona Fall League, but he broke through with his biggest day yet Wednesday.The second-ranked Nationals prospect finished 3-for-4 with a homer, two RBIs and two runs scored to lead Salt River to a 10-9 victory over Scottsdale at Salt
Future Aces set to Play in Arizona Fall League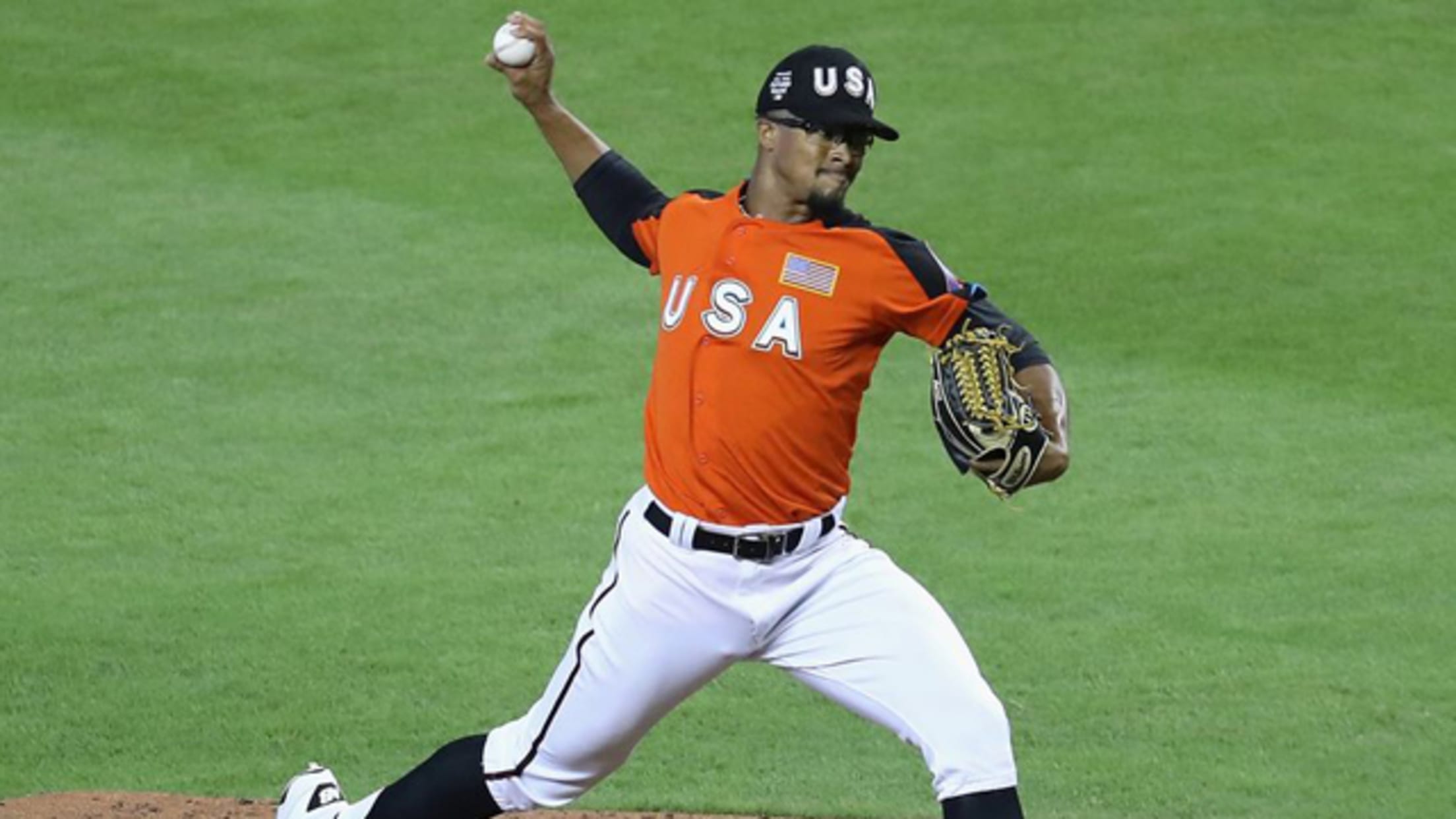 Aside from the annual Future's Game, the Arizona Fall League is the biggest gathering of baseball's top prospects. This years' season is set to start on Tuesday, October 9.  This year, there is an astounding number of prospects who are potential stars. Houston Astros' prospect and the number one pitching
Generals win back-and-forth battle 4-3 in extras
Herum supplies go-ahead RBI; Ginkel baffles Birmingham bats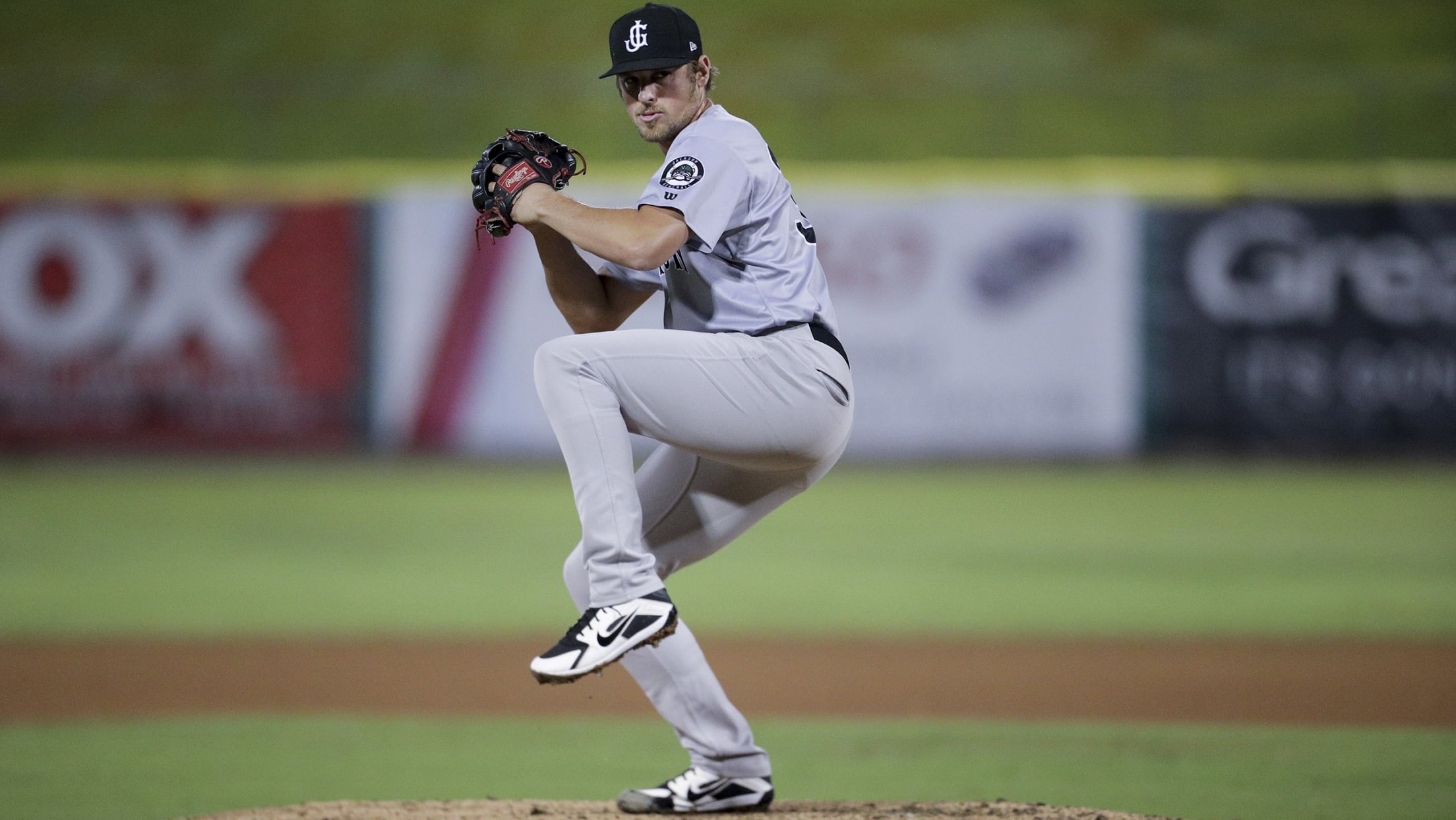 BIRMINGHAM - The Jackson Generals, the Double-A affiliate of the Arizona Diamondbacks, weathered a middle-innings charge from the Birmingham Barons and won, 4-3 in ten innings, on Monday at Regions Field.
Six-pack of runs fuels Generals' win at Tennessee
"Free beer until they score" promotion ends after five pitches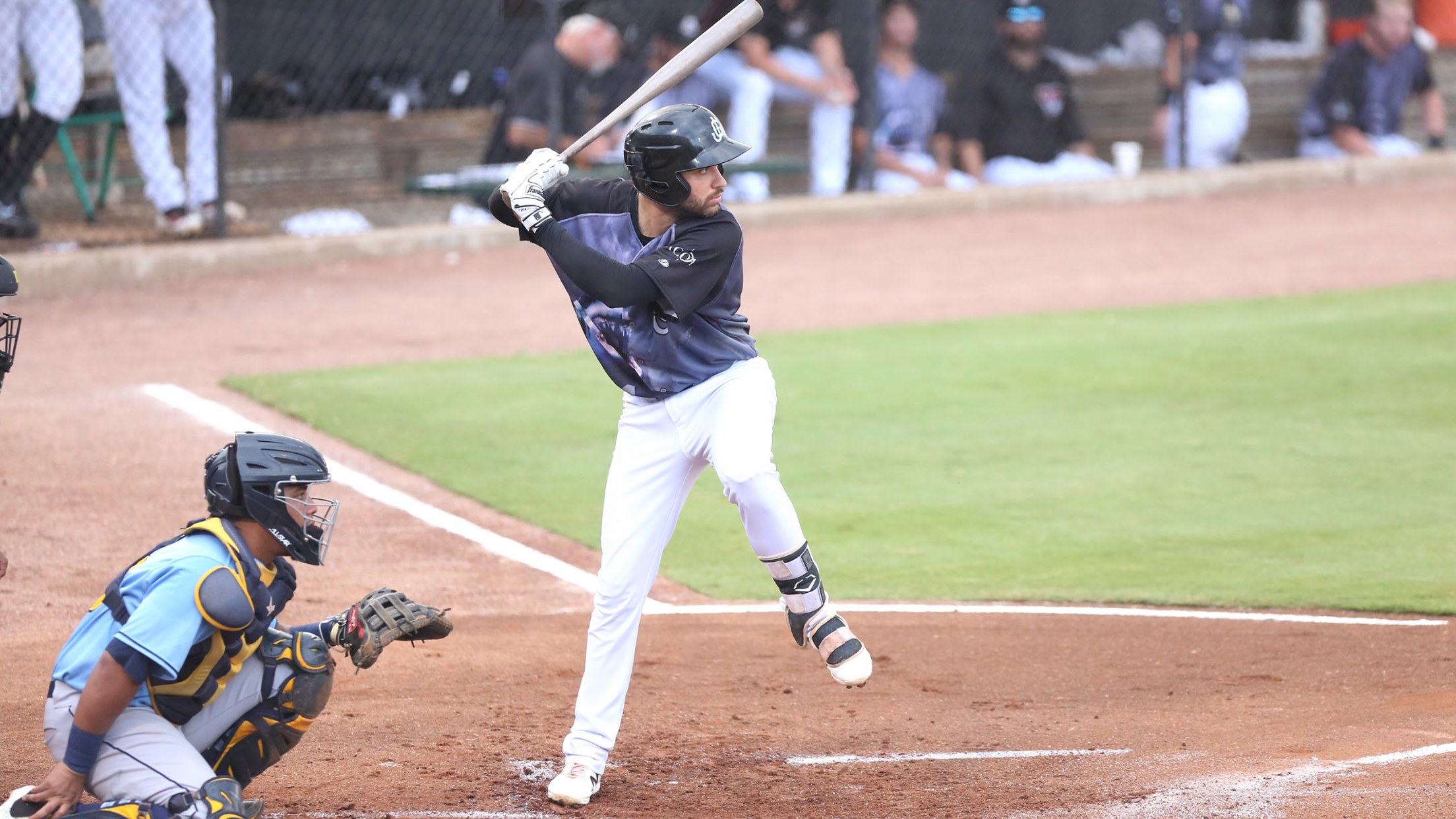 SEVIERVILLE, Tenn. - The Jackson Generals, the Double-A affiliate of the Arizona Diamondbacks, boat-raced the Tennessee Smokies on Wednesday, winning 6-2 at Smokies Stadium to even their series at two games apiece.
Gonzalez burns Biscuits with game-winning RBI double
Ginkel grabs 2nd save; outstanding defense helps even series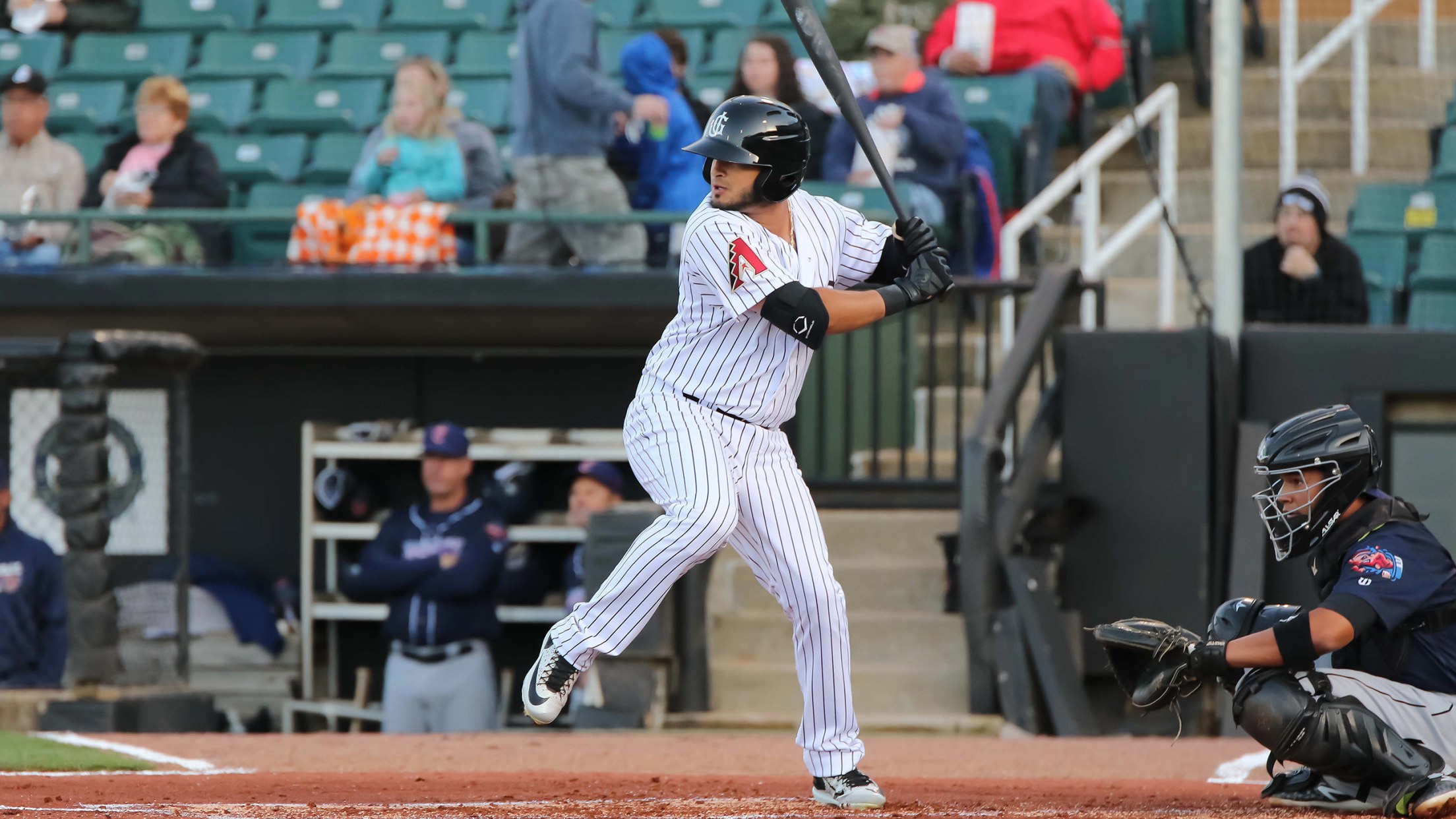 JACKSON, Tenn. - The Jackson Generals, the Double-A affiliate of the Arizona Diamondbacks, played one of their tightest games of the year on Friday at The Ballpark at Jackson, snatching a 2-0 victory from the Montgomery Biscuits.
Mo' Magic: Morozowski powers Generals to series victory
Duplantier, defense strong in 6-1 finale at Chattanooga
CHATTANOOGA, Tenn. - The Jackson Generals, the Double-A affiliate of the Arizona Diamondbacks, won their first rubber game in eight tries on Sunday, downing the Chattanooga Lookouts 6-1 at AT&T Field.
Generals' Duplantier is just perfect in return
Healthy, top D-backs prospect goes untouched for five innings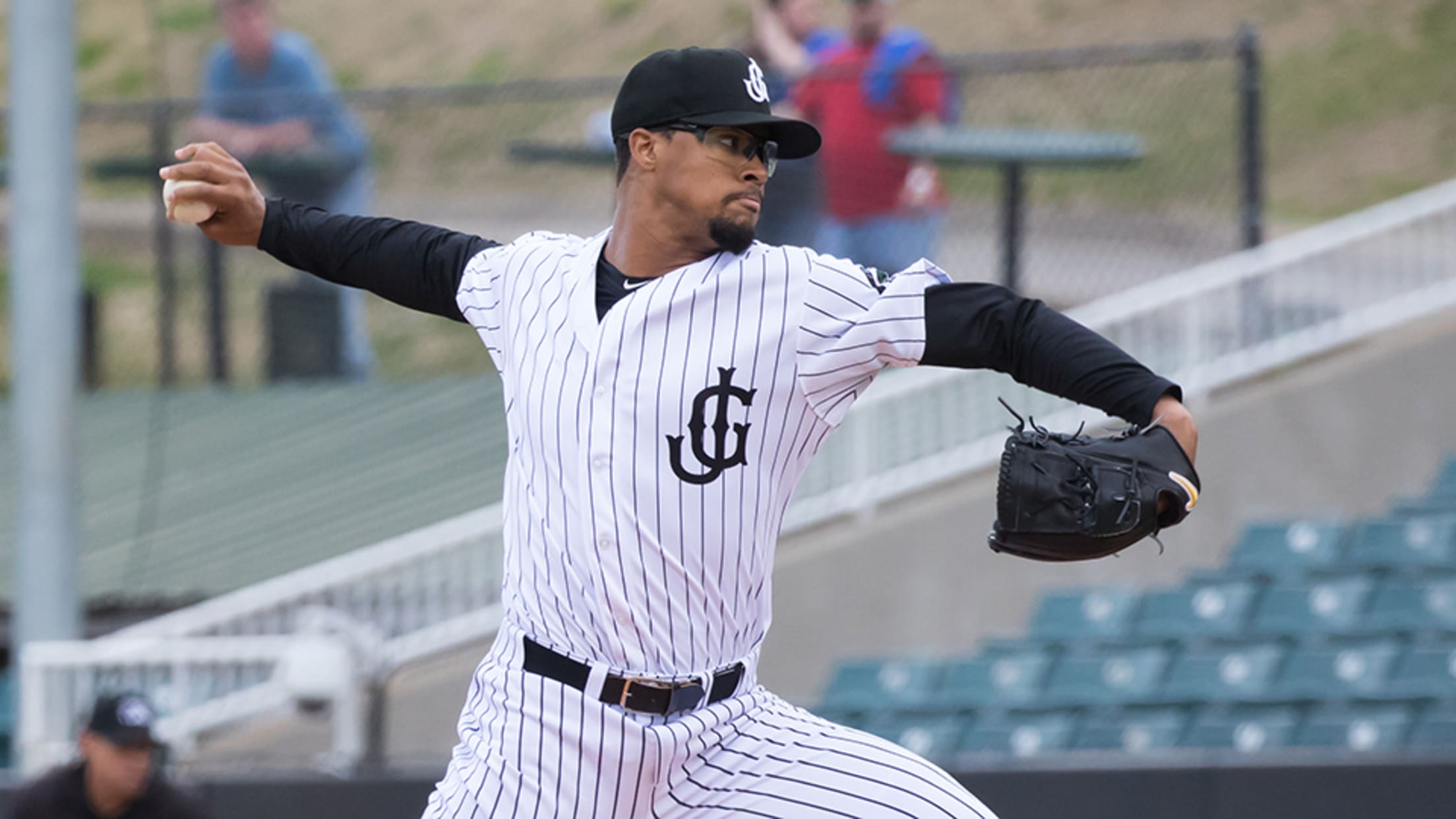 Forget about a no-hitter, Jon Duplantier was happy just to be back on the mound.After missing about two months because of bicep tendinitis, Arizona's top-ranked prospect threw five perfect innings in his first start back in the Southern League as Double-A Jackson fell to Tennessee, 2-1, at The Ballpark at
Generals drop finale despite Duplantier's gem
2-1 loss to Tennessee marks Jackson's seventh rubber-game defeat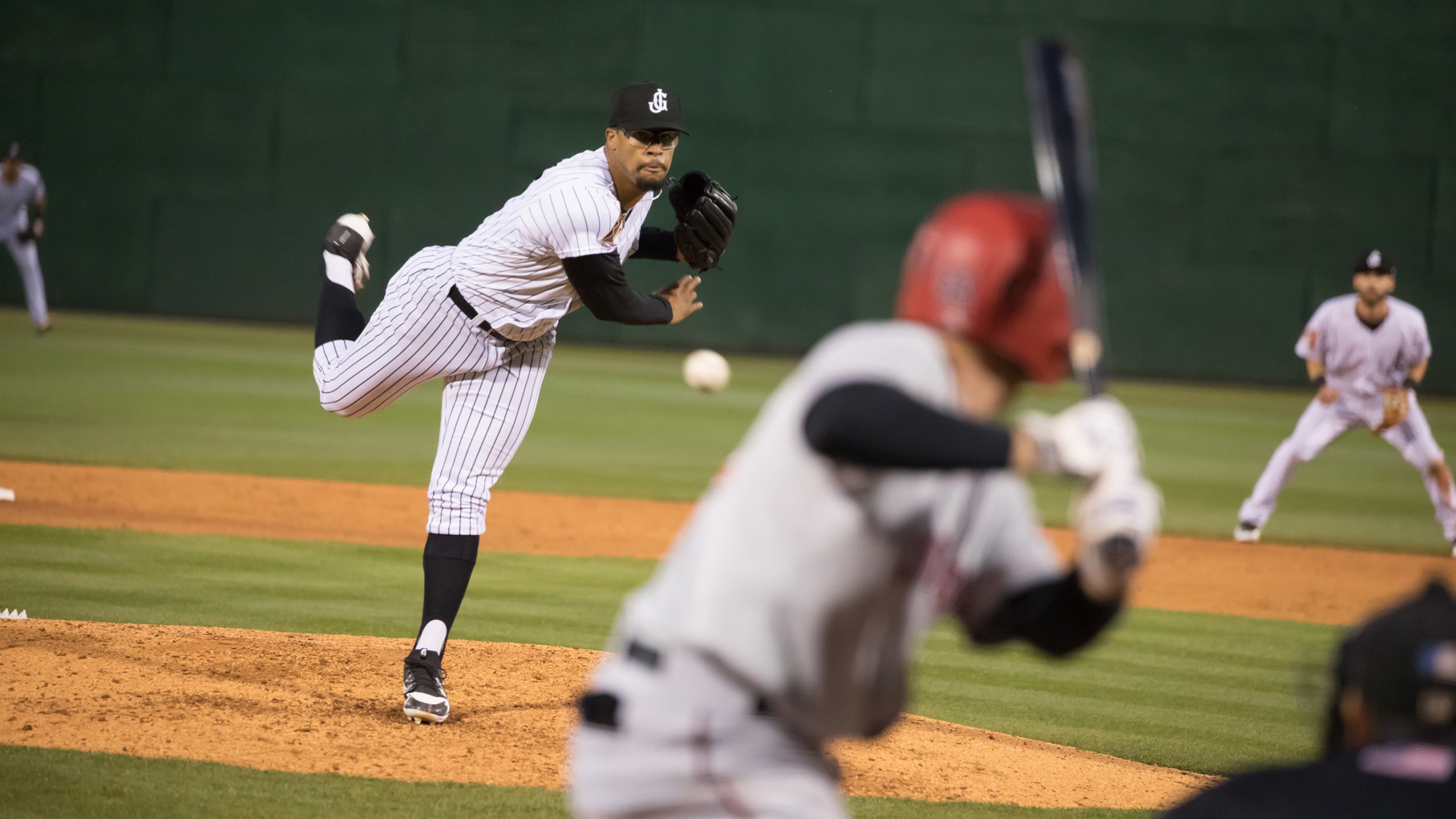 JACKSON, Tenn. - The Jackson Generals, the Double-A affiliate of the Arizona Diamondbacks, wandered further into the offensive desert on Monday, dropping a 2-1 series finale to the Tennessee Smokies at The Ballpark at Jackson.
Prospect Roundup: Games of July 22
Ray collects three extra-base hits; Duplantier returns to mound
Theme of the dayPower in Triple-A: If it didn't get a full write-up here from MiLB.com's Nathan Brown, Tyler O'Neill's three-homer game for Triple-A Memphis may have featured in the "Unexpected" portion of this story. That's not because it was a surprise to see MLB.com's No. 50 overall prospect go
SL Weekly Award Winners: May 21-27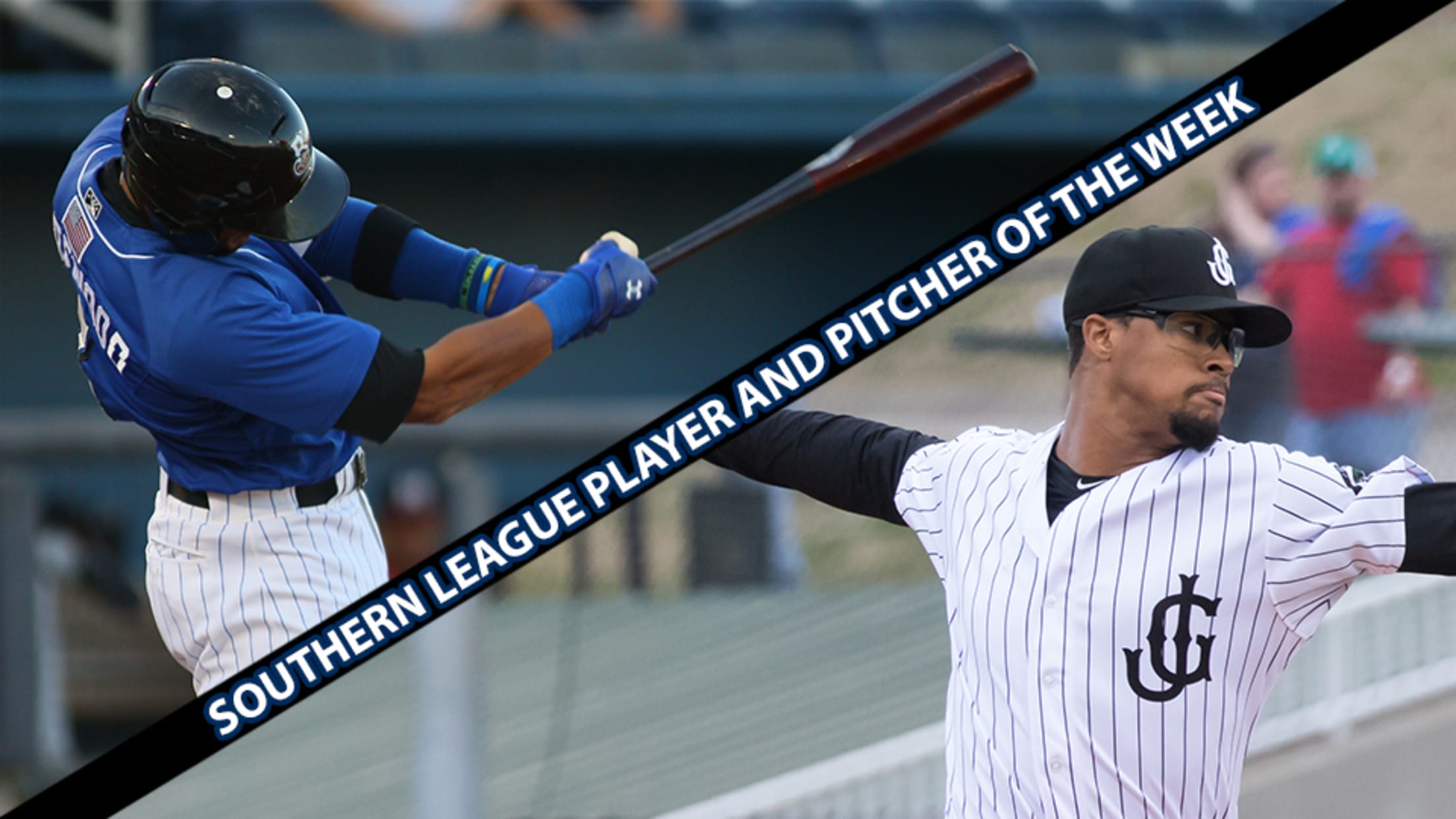 MARIETTA, GA - The Southern League of Professional Baseball Clubs are proud to announce that Biloxi Shuckers first baseman Jake Gatewood has been named Player of the Week and Jackson Generals starter Jon Duplantier has been named Pitcher of the Week. Both awards recognize these players' performances for games during
Prospect Roundup: Games of May 27
Brewers' Hiura stays scorching in May; Braves' Allard adds gem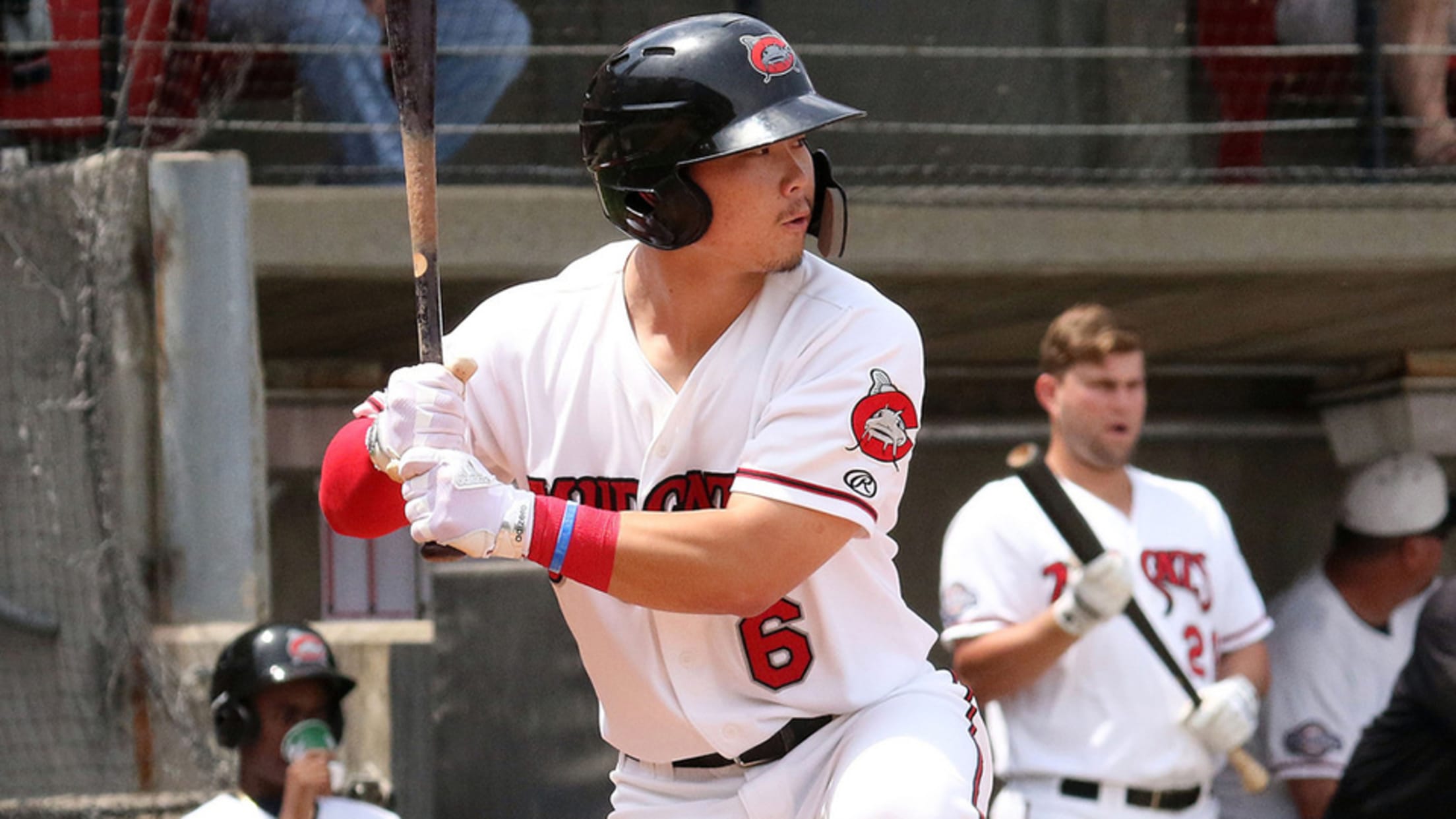 Theme of the dayLower levels, high excitement: Class A and Class A Advanced may be further away from Major League Baseball, but that doesn't mean the bottom two rungs of the full-season ladder can't provide thrills. No. 19 overall prospect Royce Lewis grabbed headlines with his first career two-homer game for
Duplantier dusts Pensacola to complete sweep
Medrano powers offense to series finale win on his birthday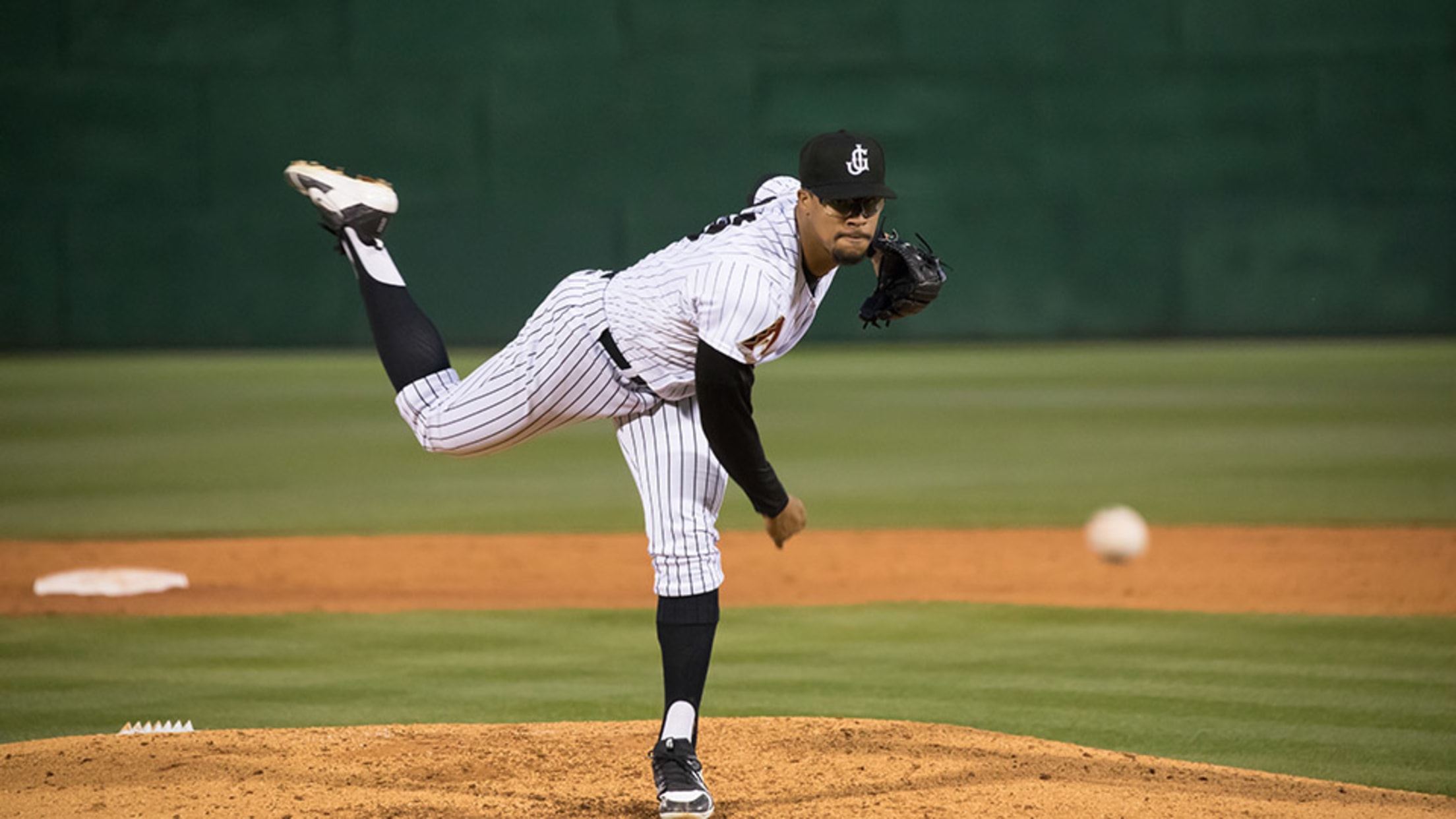 With a streak of four consecutive quality starts from the Jackson Generals starting pitchers on the line, JON DUPLANTIER was not about to drop the baton.
Generals bury M-Braves with five-run fifth
Duplantier deals 8 Ks; Jackson improves to 16-4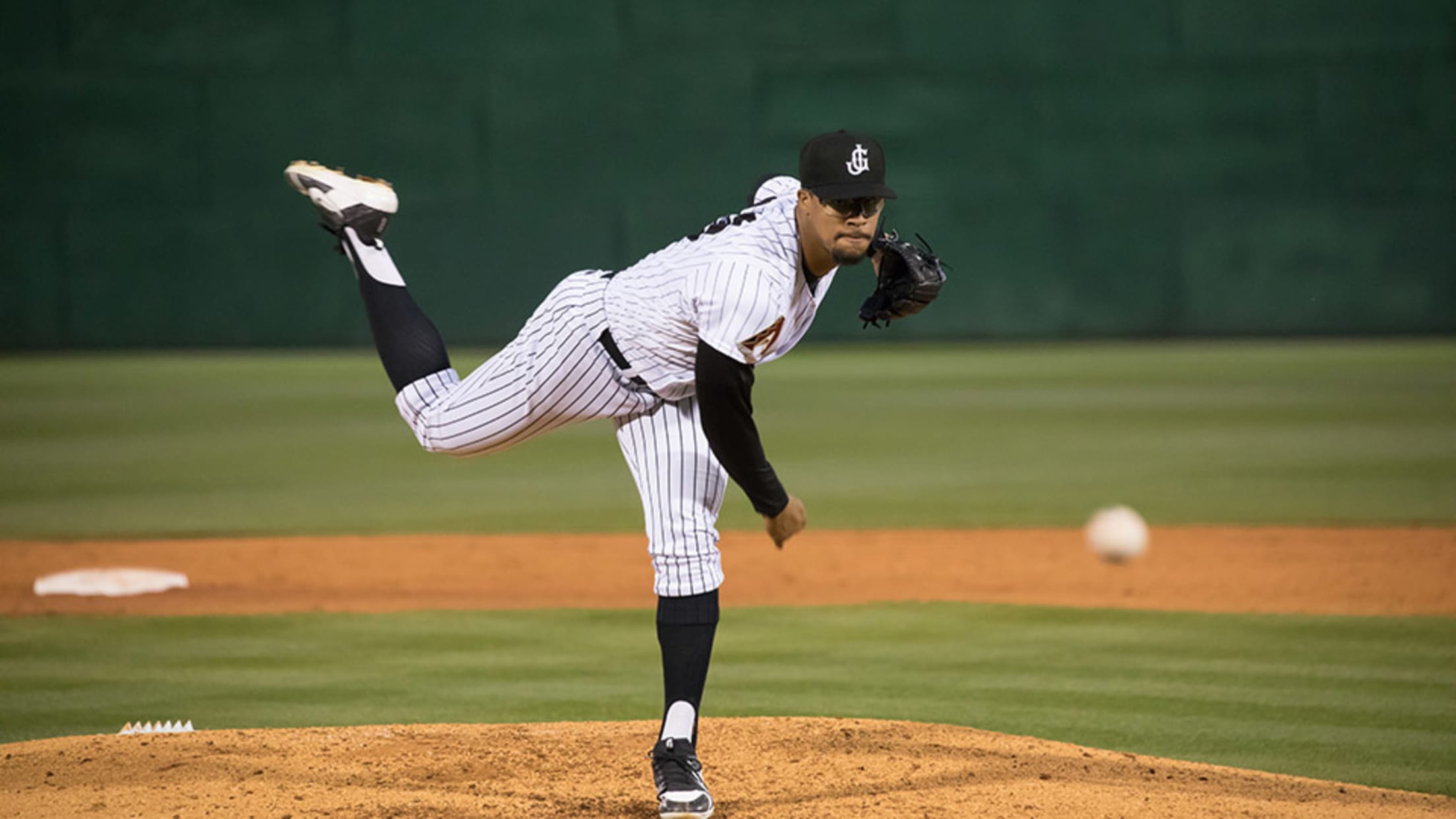 Pearl, Miss. - In a battle of high-powered rifles, Jon Duplantier (2-0, 1.80 ERA) proved to be the top gun.
Prospect Roundup: Games of April 26
A's Fowler, Barreto tee off; Dodgers' Raley hits two homers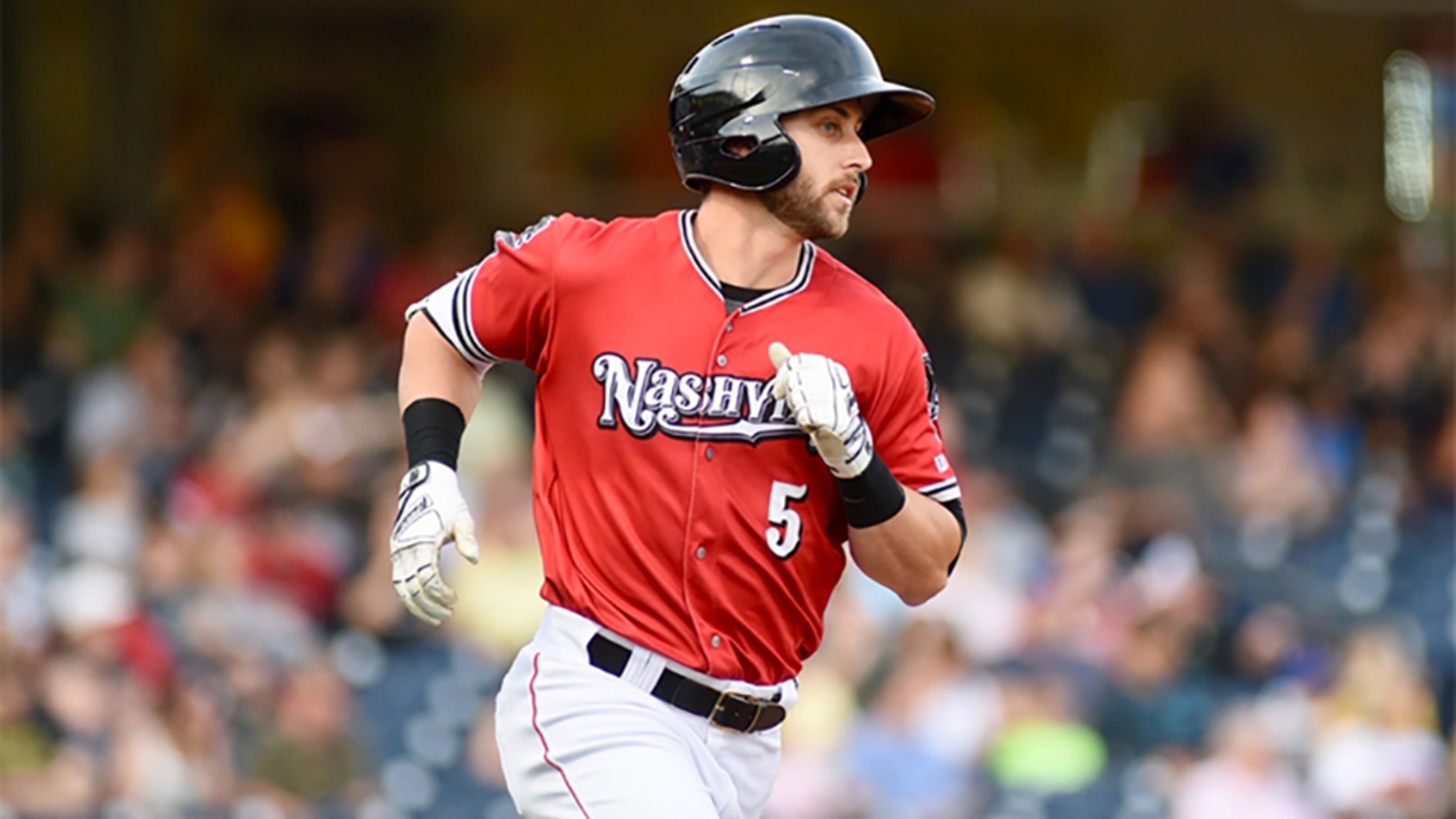 Theme of the dayDon't forget about us: Ronald Acuña Jr.'s Major League debut has been thrilling, but there's more to the Braves system than the young outfielder, as Bryse Wilson and Cristian Pache demonstrated with Class A Advanced Florida on Thursday. Wilson's scoreless outing got a full writeup in Chris
Jackson bats back Duplantier in debut, 13-2
Eighth straight ten-hit game sends Generals past Chattanooga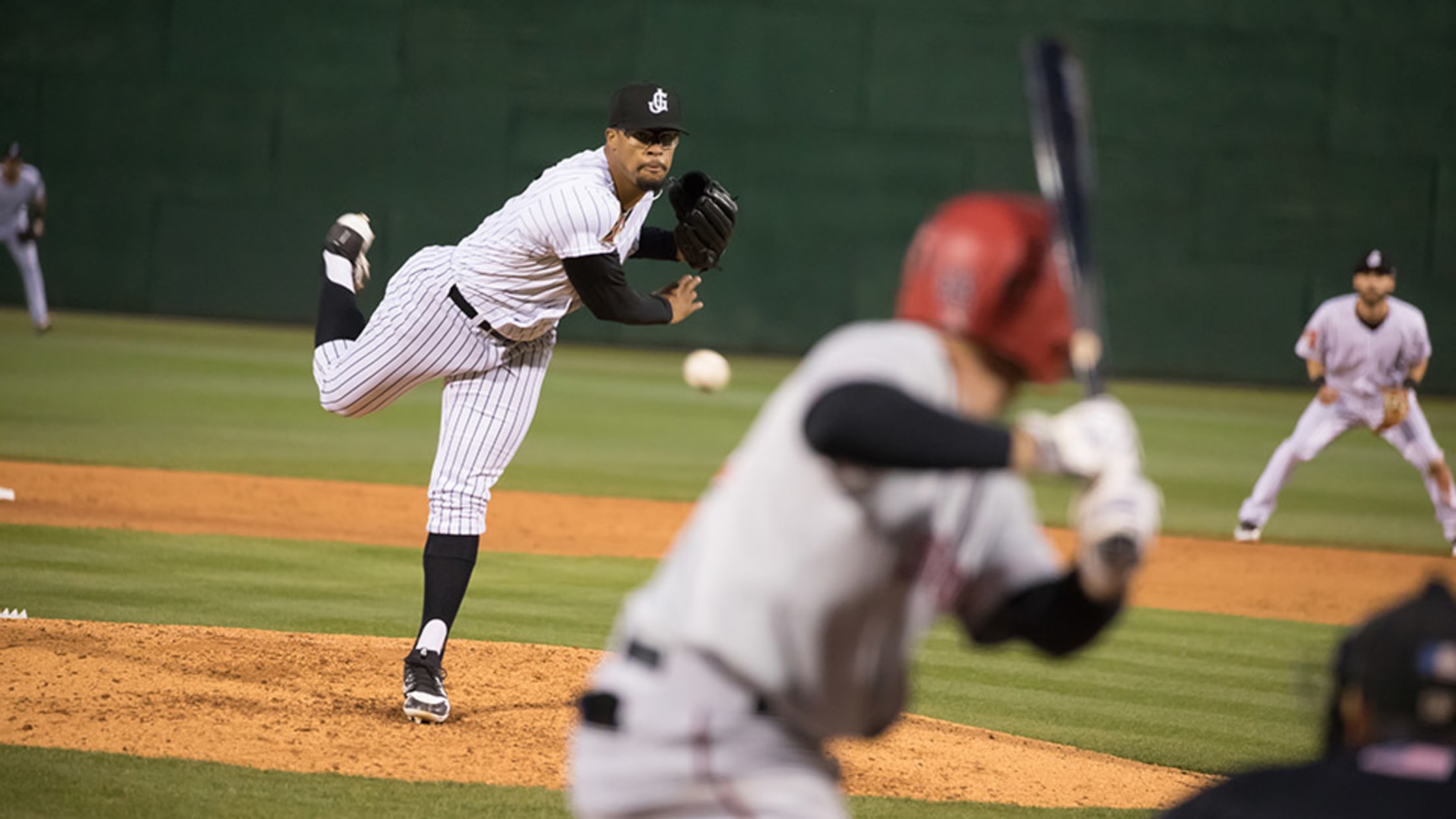 Jackson, Tenn. - Making his first start at Double-A, Jackson Generals right-hander Jon Duplantier gave up a pair of extra-base hits to Chattanooga in the first inning. The rest of the way, the Arizona Diamondbacks' top prospect had just about everything going his way.