Okey hits the trifecta for Lookouts
Reds No. 30 prospect drives in career-high seven runs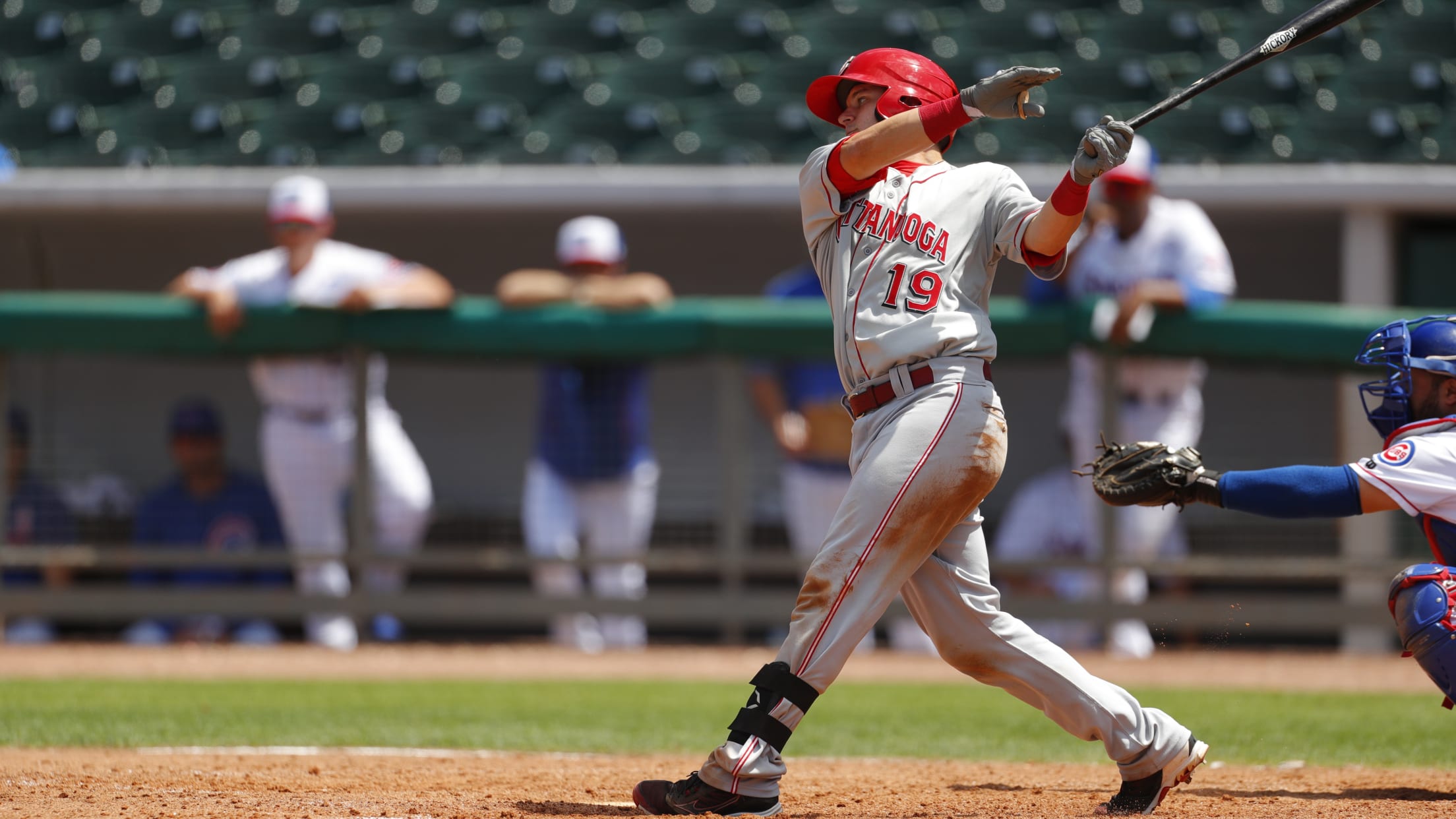 Chris Okey needed just six innings to eclipse his season total in home runs and RBIs.Cincinnati's 30th-ranked prospect went yard in his first three at-bats for a career-high seven RBIs in Double-A Chattanooga's 8-6 win over Birmingham on Wednesday night. It was Okey's first career multi-homer game and his first
Prospect Roundup: Games of April 17
Marlins' Gallen remains stingy, Nats' Sharp posts seven zeros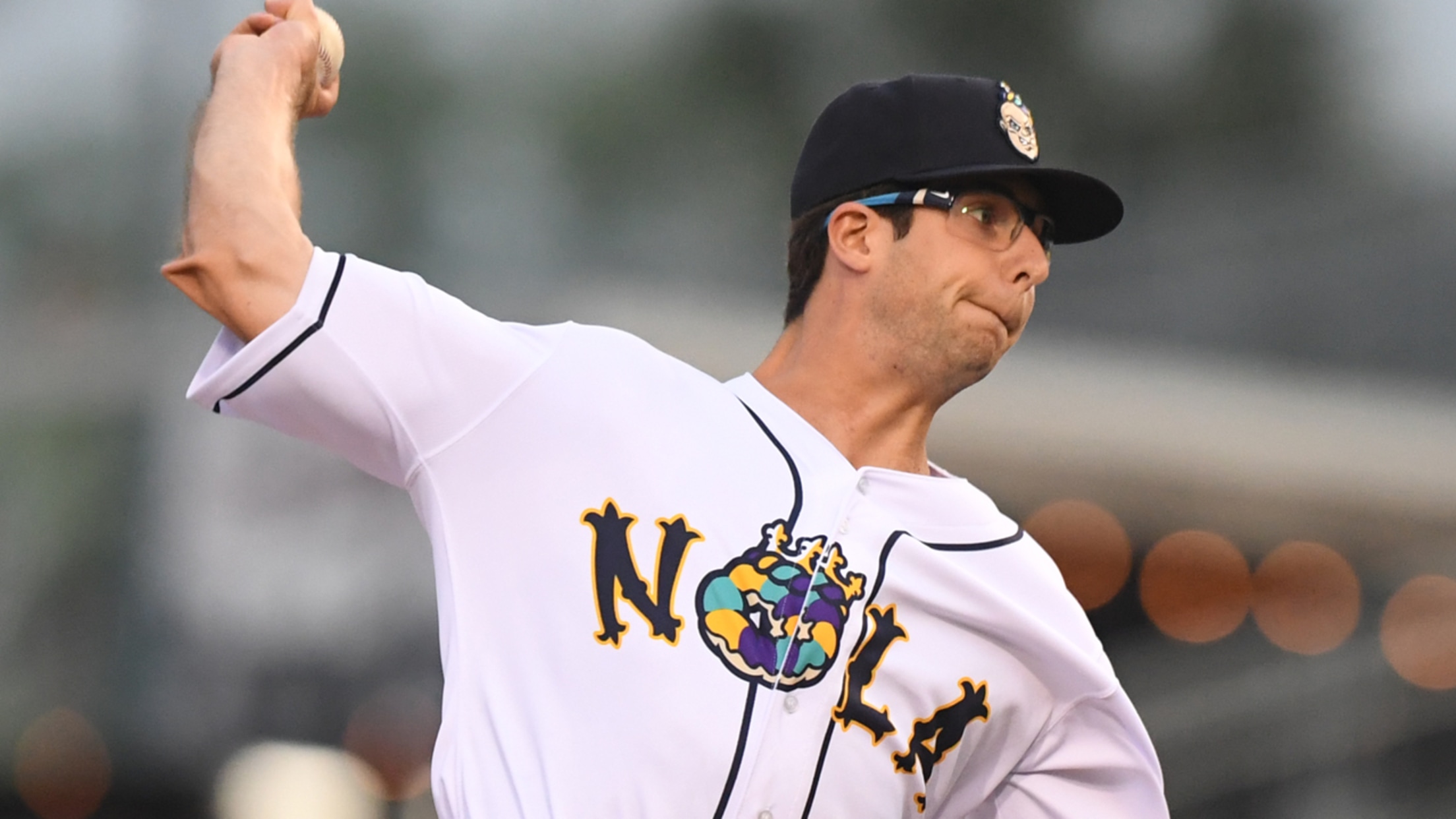 Marlins RHP Zac Gallen, Triple-A New Orleans: 5 2/3 IP, 2 H, 0 R, 1 BB, 8 K --Miami's No. 18 prospect went seven innings without allowing a hit in his first start of the year on April 5. While he didn't get as deep in Wednesday's game, Gallen was
Flores Tosses Gem as Barons Down Jumbo Shrimp
Southpaw delivers eight scoreless innings in win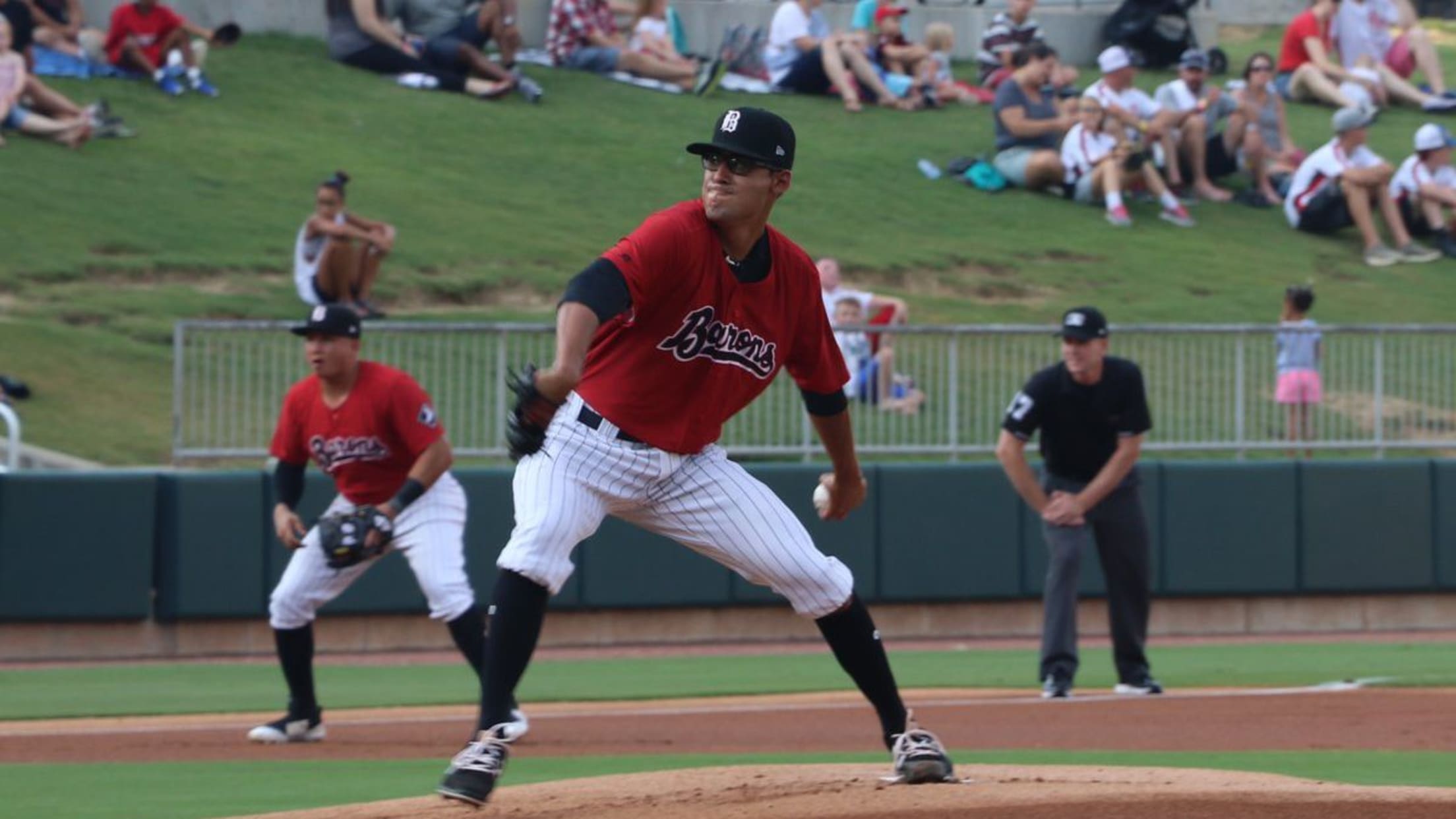 JACKSONVILLE, Fla. - Bernardo Flores tossed eight scoreless innings and Zach Thompson sealed the shutout as the Birmingham Barons (6-7) topped the Jacksonville Jumbo Shrimp (5-8) by a 5-0 final Wednesday night at the Baseball Grounds of Jacksonville.
Flores' Gold Glove Presentation Set for April 23
Flores to be honored with pregame ceremony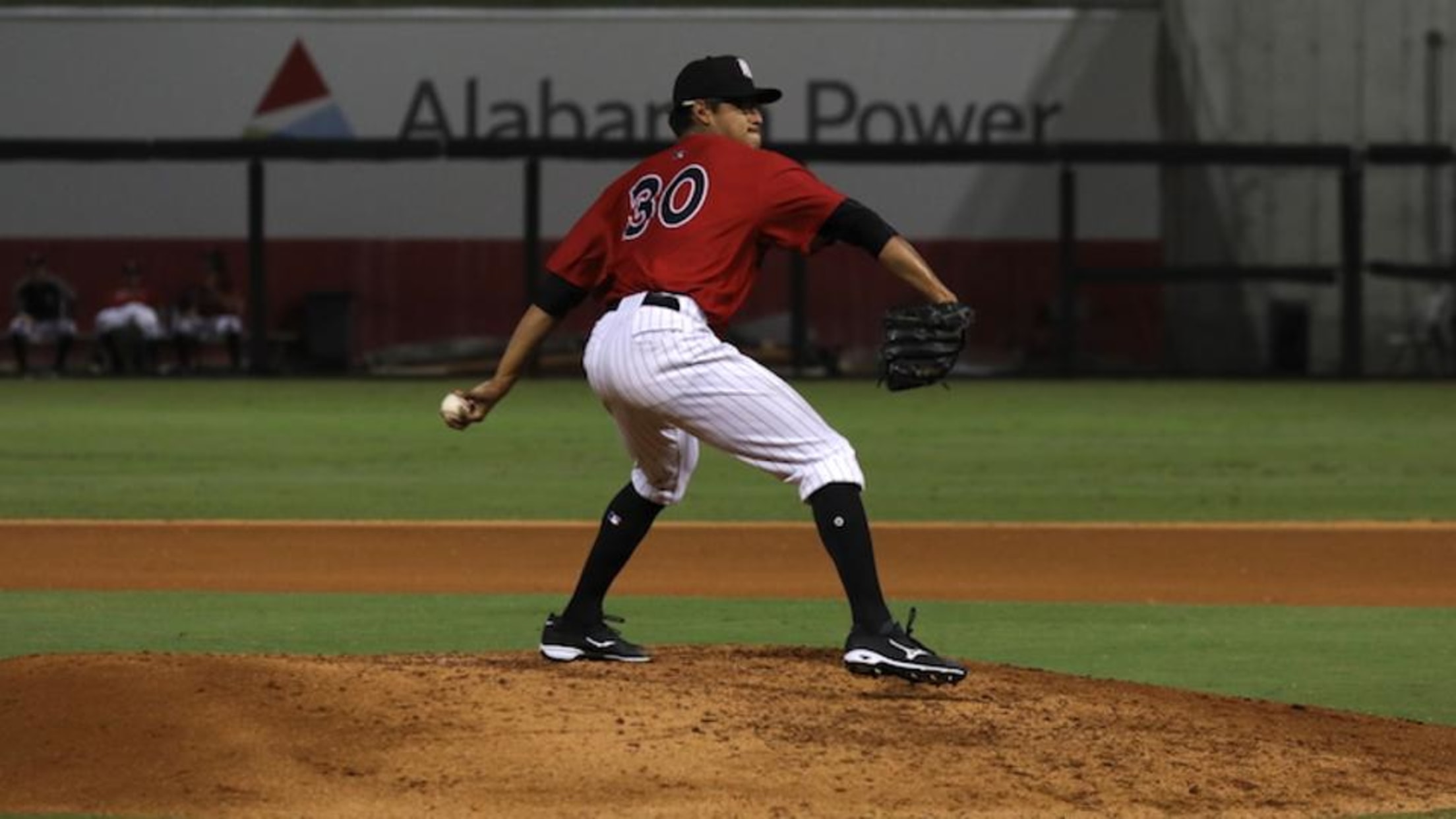 BIRMINGHAM, Ala. - Birmingham Barons left-handed pitcher Bernardo Flores will be honored with a pregame ceremony to celebrate his 2018 Rawlings Gold Glove ® selection April 23 prior to Birmingham's 7:05 p.m. CT game against the Jackson Generals.
Smokies Down Barons Behind Big Inning
Flores battles through six in loss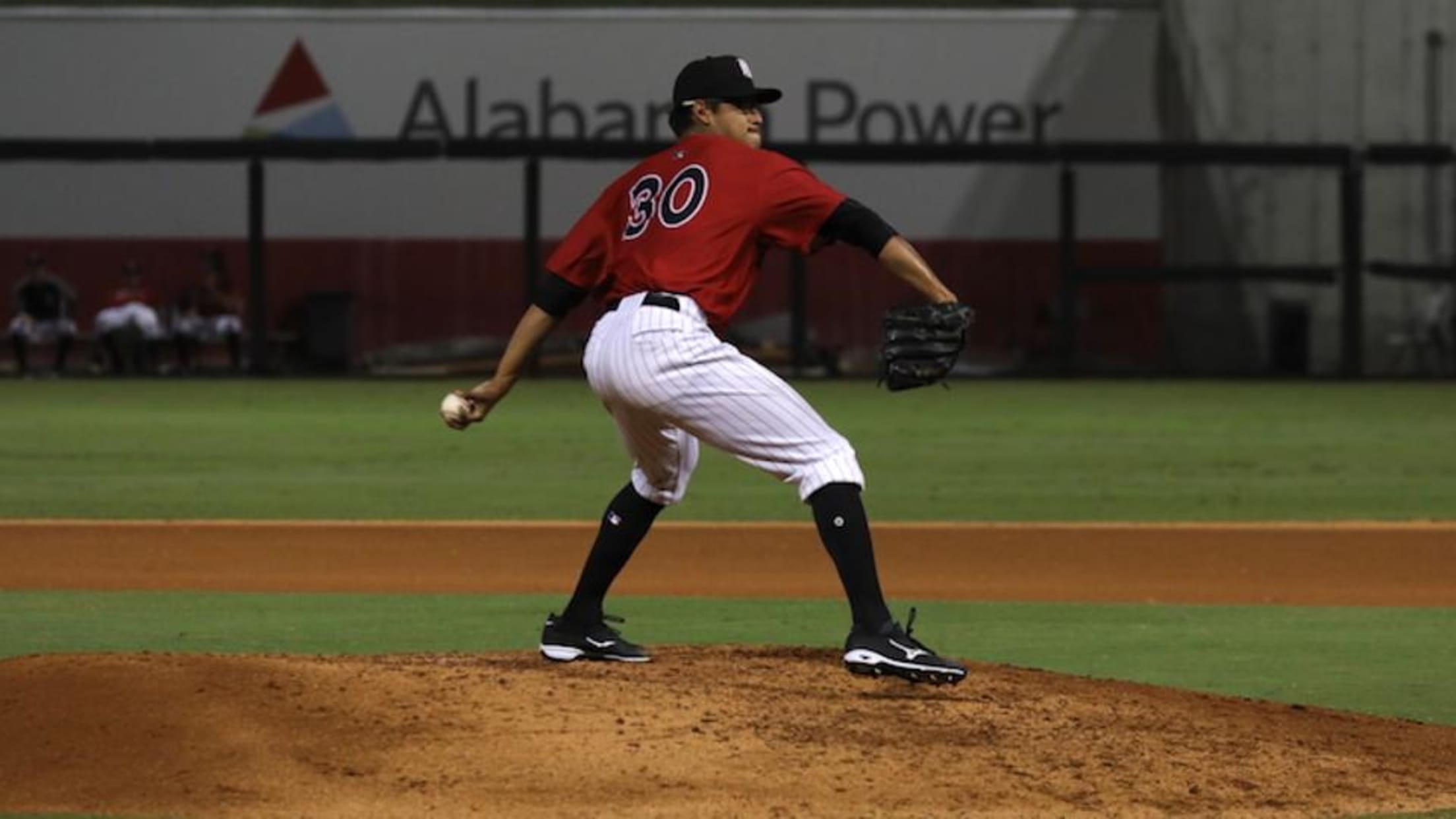 BIRMINGHAM, Ala. - The Tennessee Smokies (5-2) used a four-run third inning to march past the Birmingham Barons (3-5) by a 7-1 final Friday night at Regions Field.
Barons earn split against Shuckers
Vizquel collects first win as Birmingham manager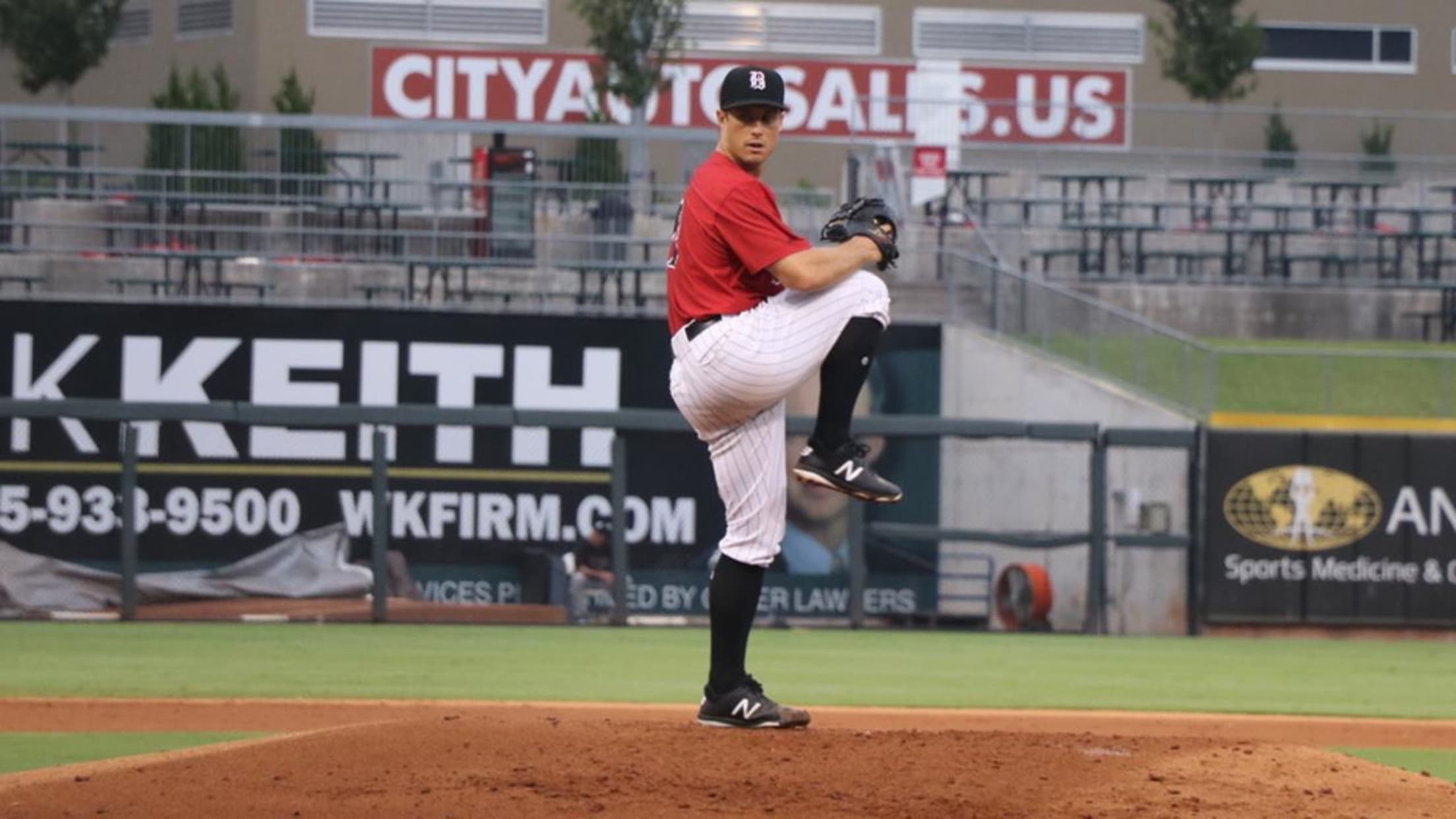 BILOXI, Miss. - First-year Birmingham Barons manager Omar Vizquel recorded his first win at the Double-A level as the Barons (1-3) split Sunday's de-facto doubleheader against the Biloxi Shuckers (3-1) at MGM Park.
Eloy sparkles as White Sox continue rebuild
No. 3 overall prospect ascended to International League, thrived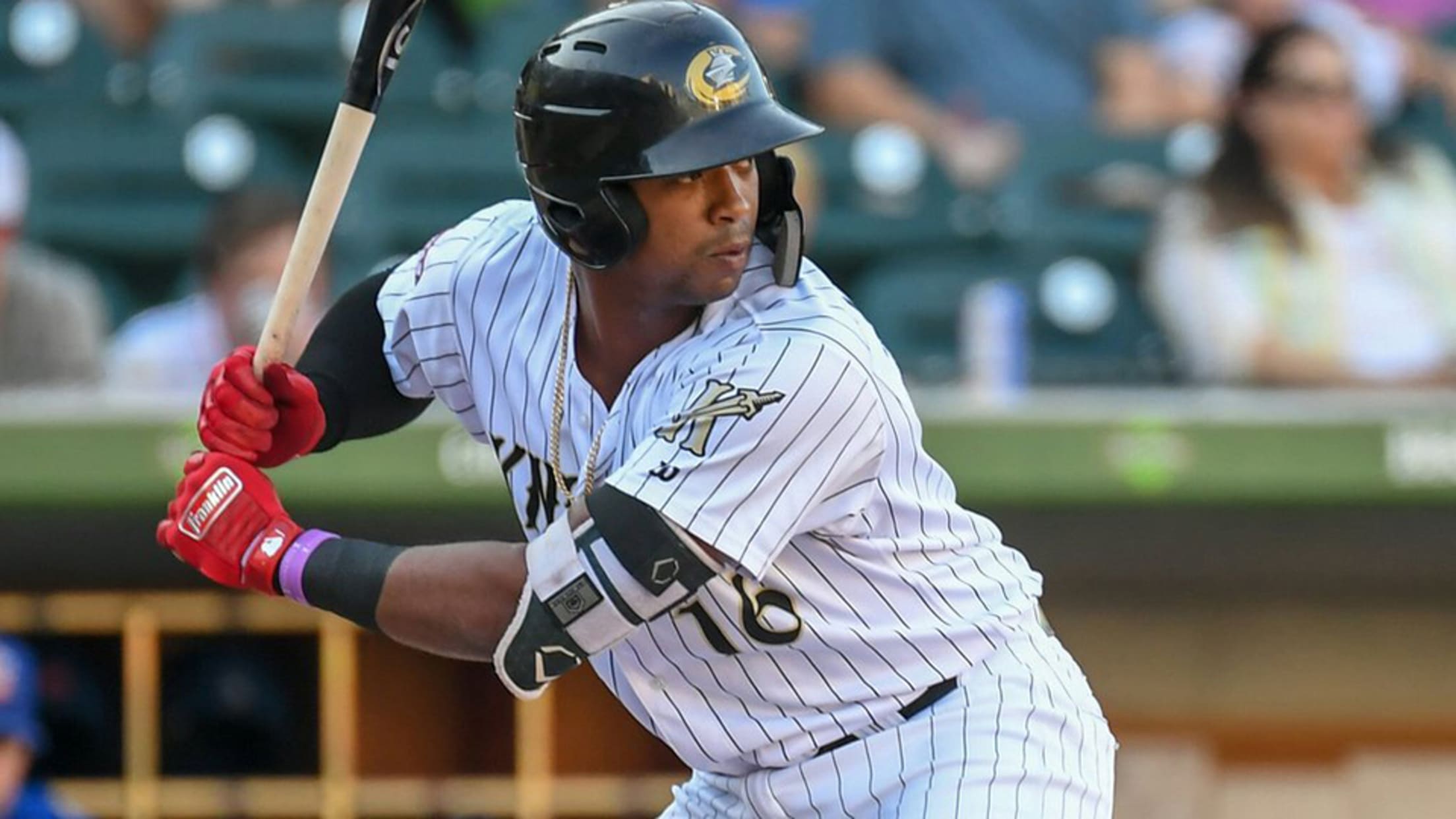 Each offseason, MiLB.com goes position by position across each system and honors the players -- regardless of age or prospect status -- who had the best seasons in their organization. Click here to locate your favorite club.The White Sox went all-in on a rebuild before the 2017 season when they
Rawlings, Minors announce '18 Gold Glovers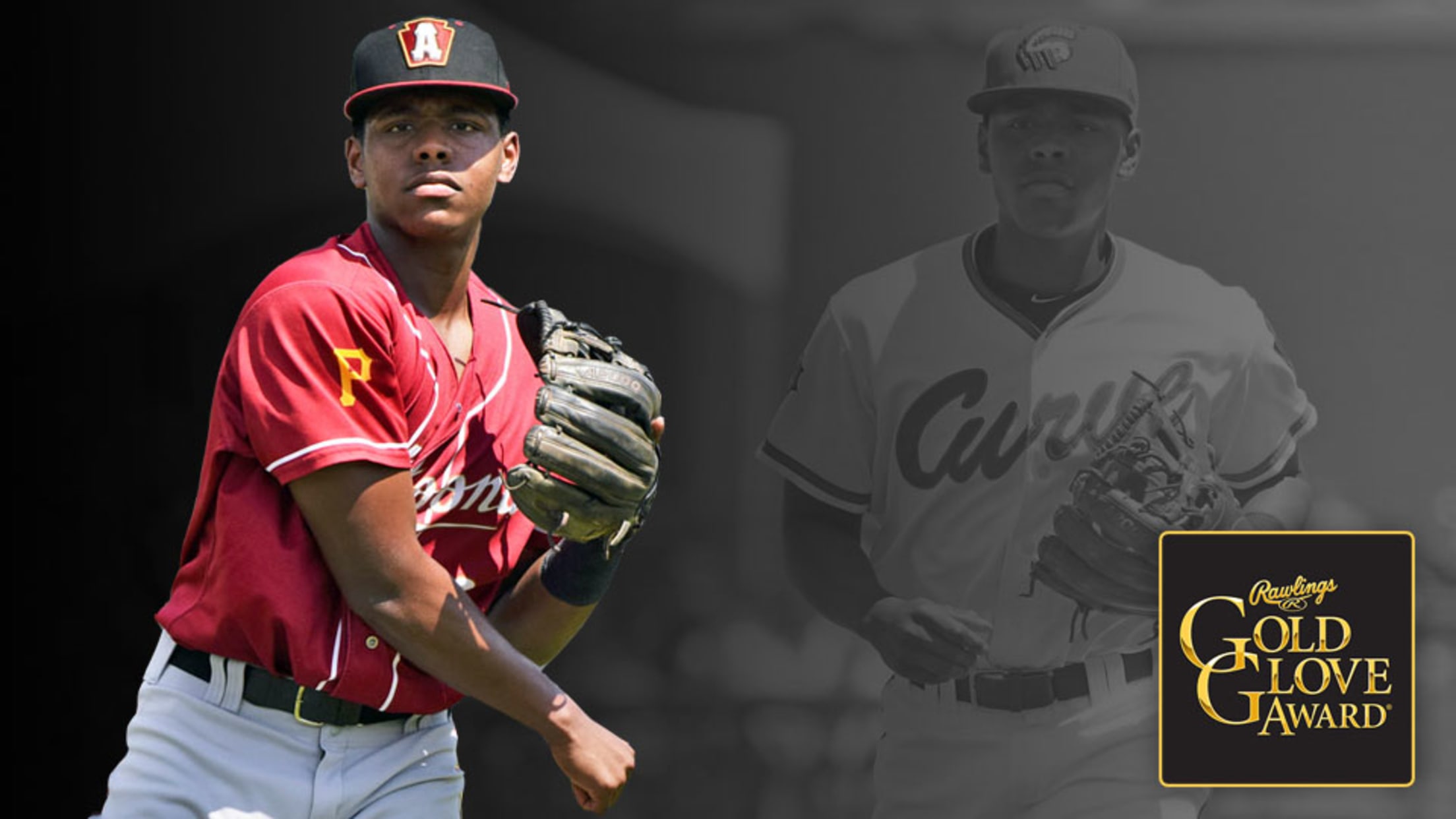 ST. PETERSBURG, Fla. -- Minor League Baseball and Rawlings Sporting Goods Company, Inc., today announced the nine recipients of the 2018 Rawlings Gold Glove Award® for defensive excellence. The winners at each position were selected from players in the 10 domestic-based, full-season Minor Leagues. Each player will receive his own
Barons Break Through, Top Shuckers 6-3
Flores earns third win behind strong night from Collins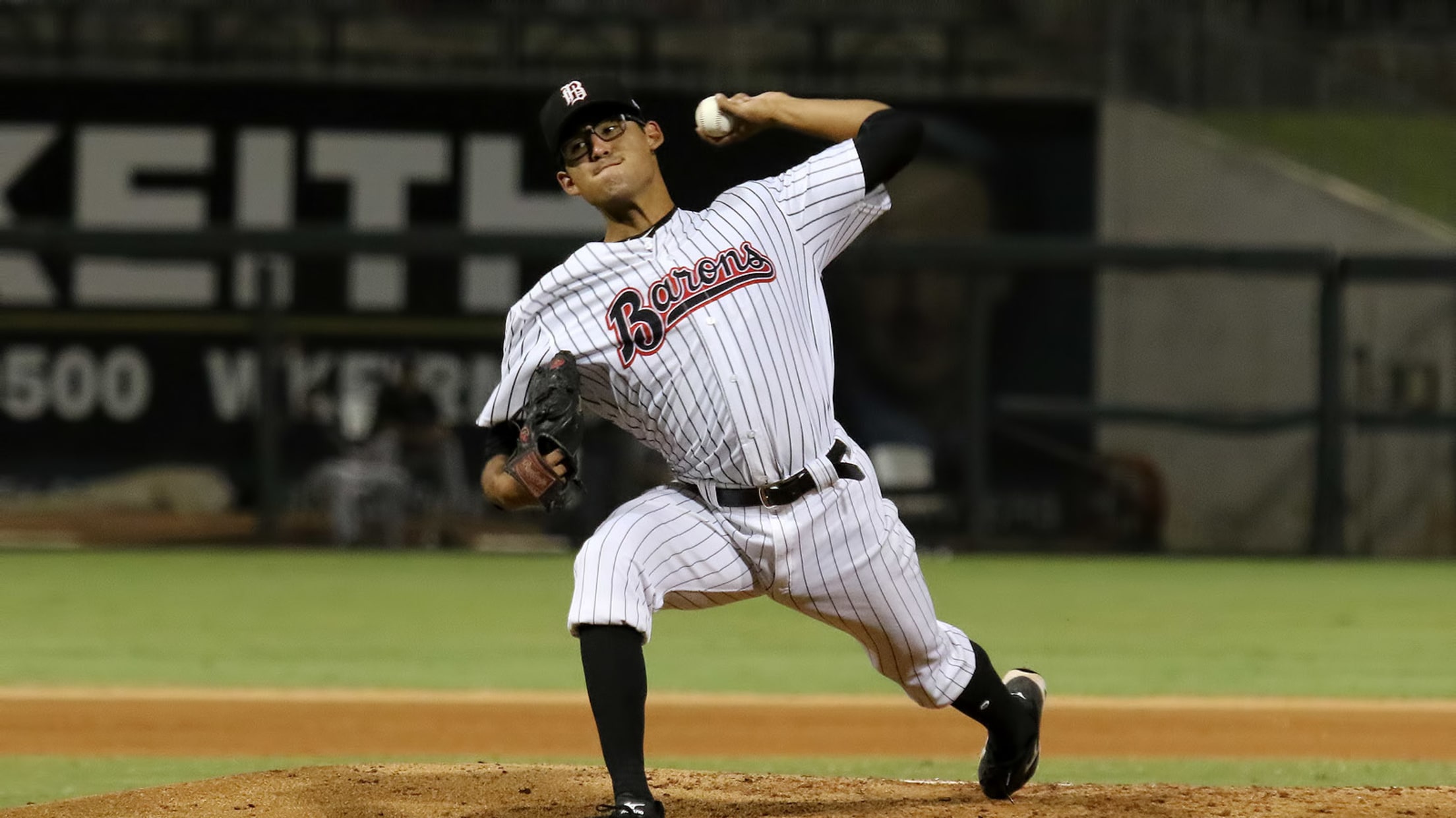 A big night from the top of the lineup was more than enough to back a quality game on the mound as the Birmingham Barons (65-72) were victorious, 6-3 over the Biloxi Shuckers (81-58), on Sunday night at MGM Park in game four of the five-game series. Moments That Mattered: After
Barons Fall to Generals 4-3 In Extras
Danny Mendick drove in all three Barons runs in the loss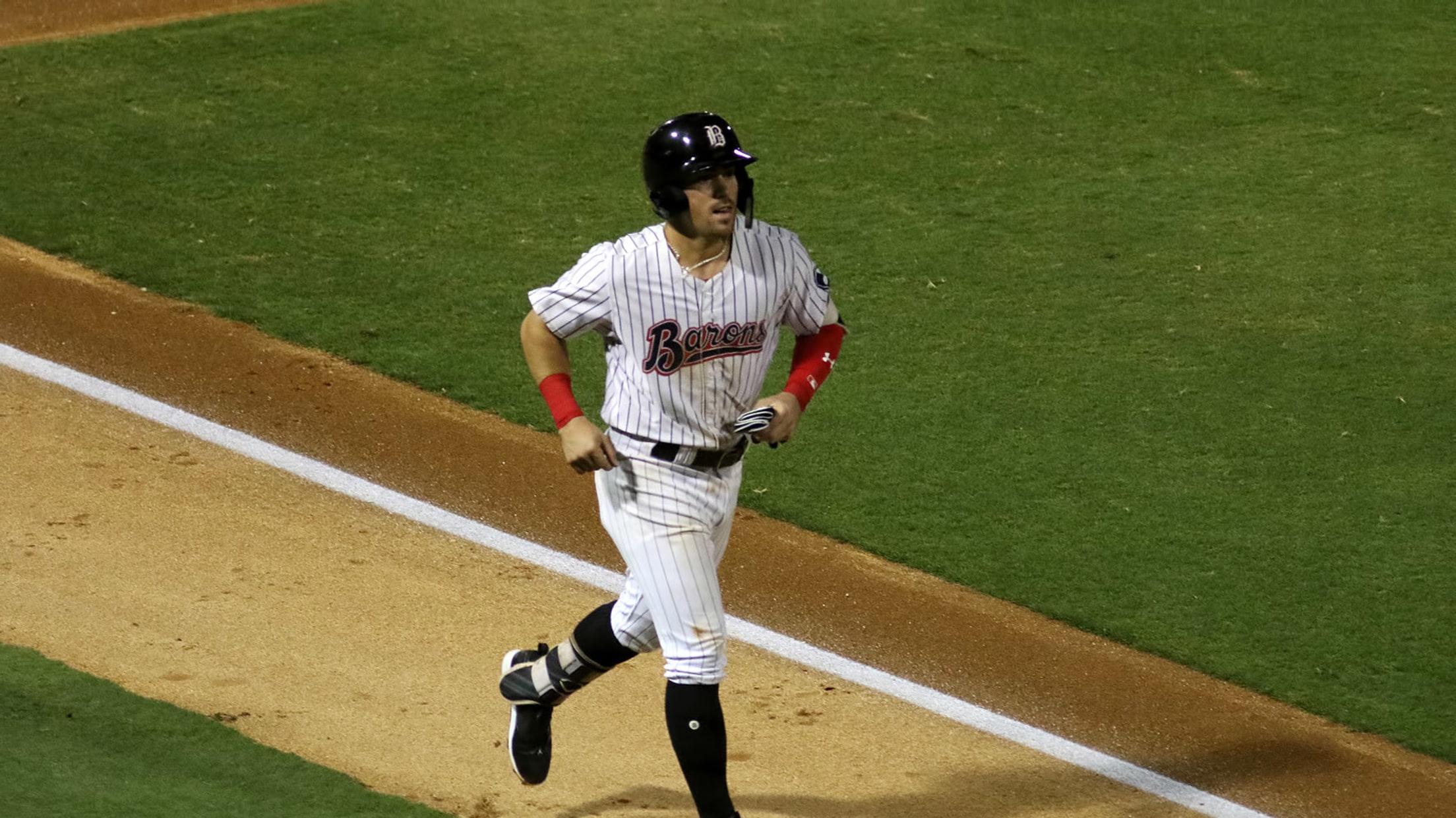 The Birmingham Barons (63-69) lost to the Jackson Generals (72-61) in game four of the series on Monday night, 4-3 in 10 innings. The win gives the Generals a series win at three games to one, with one game still to play.  Moments That Mattered: In the bottom of the fifth
Barons Topped By Jumbo Shrimp 3-1
Booker drives in lone run in loss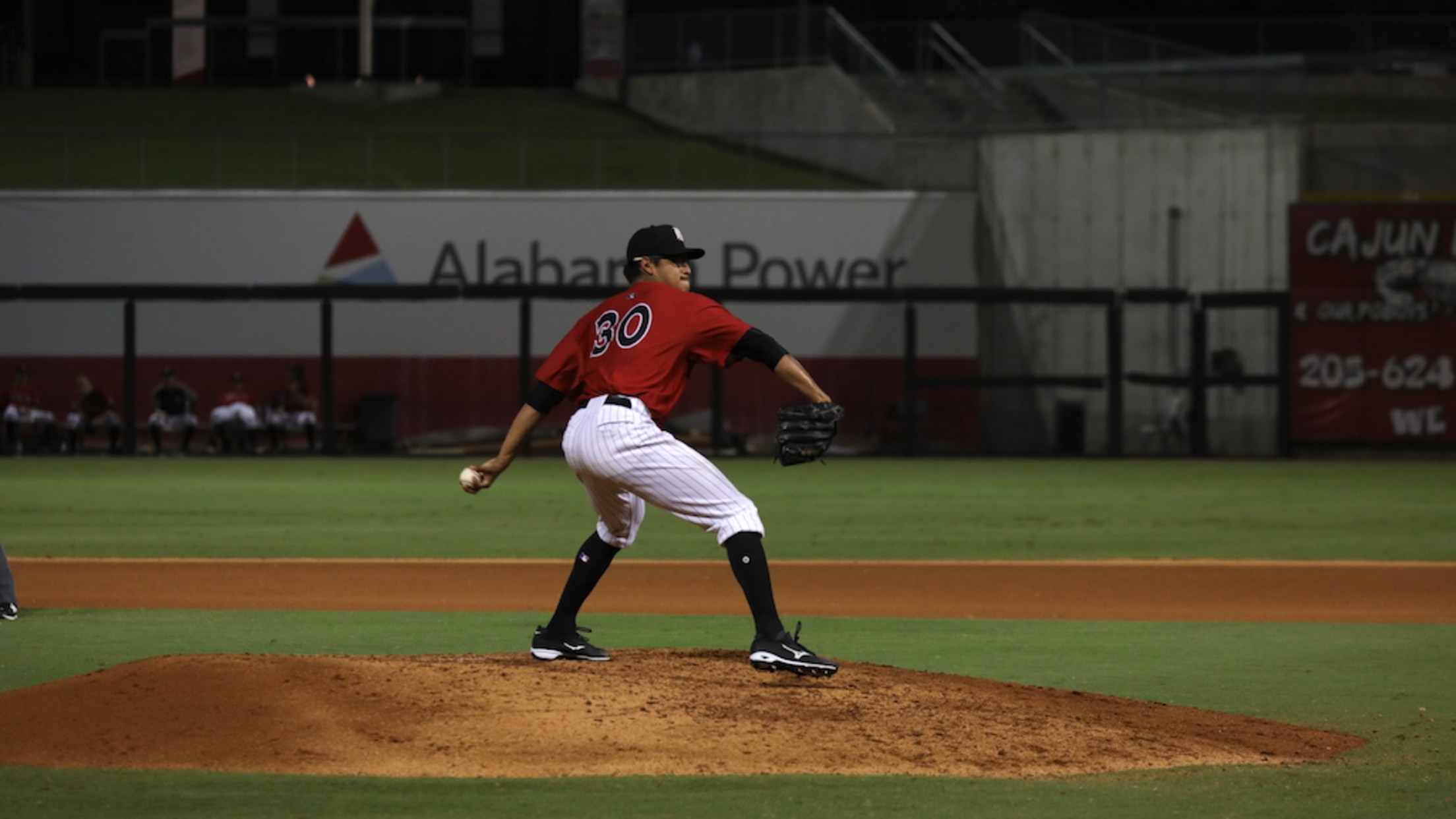 The Birmingham Barons (60-66) offense struggled on Tuesday night as they only recorded five hits in a 3-1 loss to the Jacksonville Jumbo Shrimp (51-73). Despite the loss, the Barons still lead the series two games to one. Facts And Figures: Jumbo Shrimp starter Robert Dugger (W, 6-5) pitched one of
Barons Drop Finale In Montgomery, 7-3
Flores gives up three home runs in defeat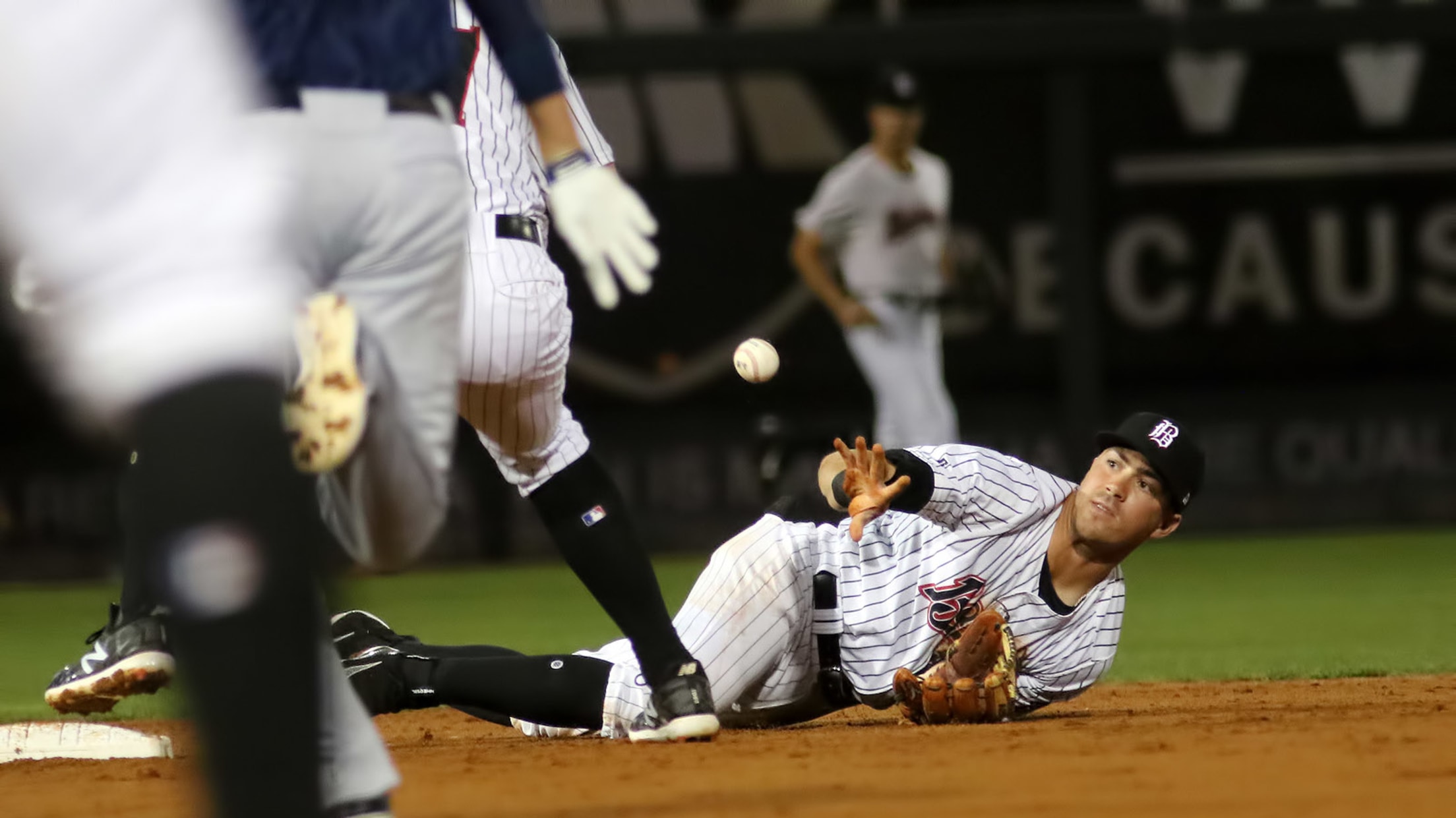 A rough start was too much to overcome as the Birmingham Barons (56-62) suffered a 7-3 loss to the Montgomery Biscuits (66-53) on Sunday night at Montgomery Riverwalk Stadium. The loss is the Barons' 12th in their last 15 games. Turning Point: A one-run game in the fourth quickly turned sour
Barons Avoid Sweep with 6-4 Win
Barons use big seventh inning to snap losing streak at five games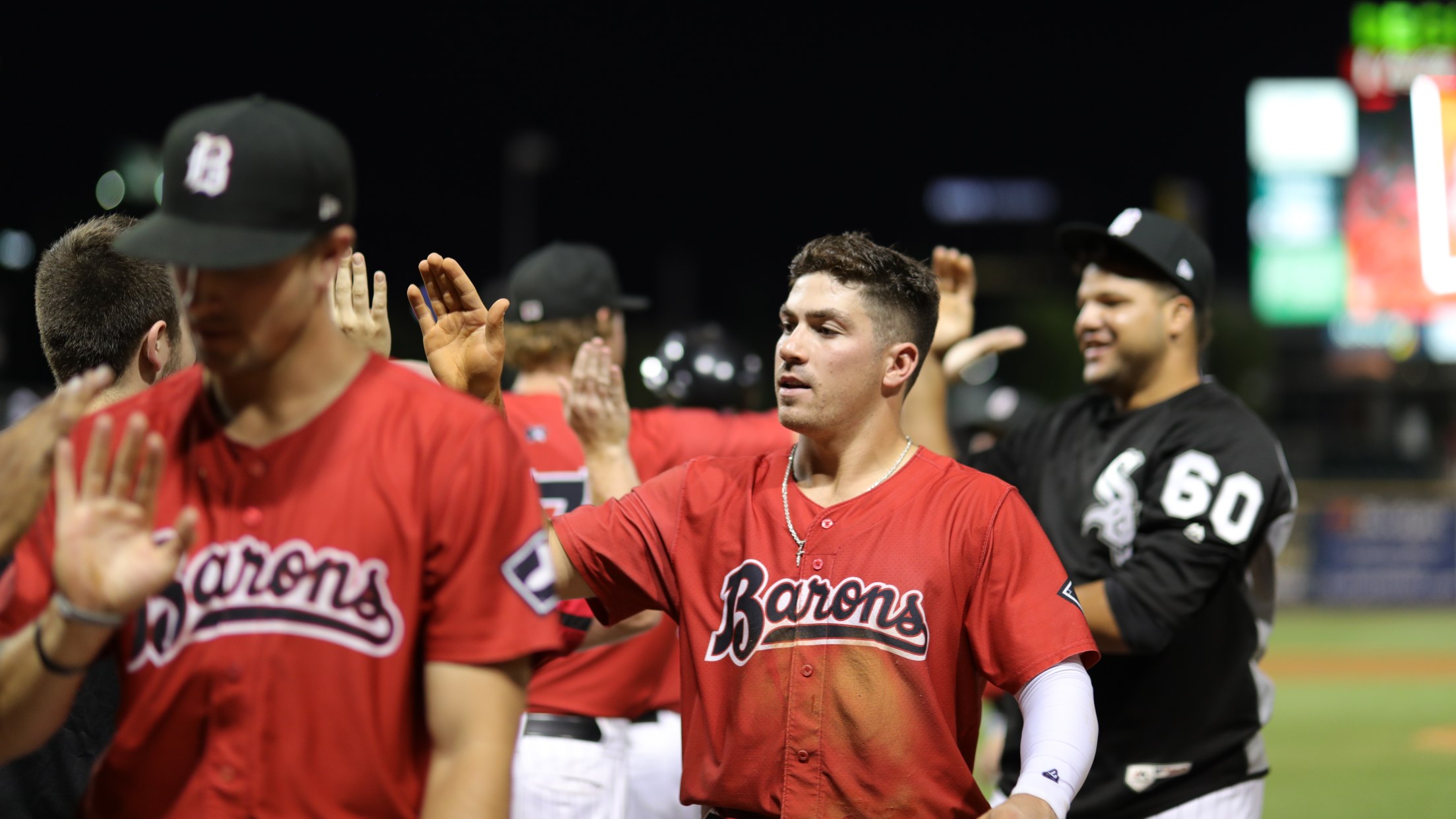 The Birmingham Barons (55-58) were able to break their five-game losing streak behind big nights at the plate from Zack Collins  and Danny Mendick, while taking advantage of errors, as they defeated the Mobile BayBears (56-55) 6-4 on Monday night at Regions Field. Moments That Mattered: In the bottom of the first inning the
Barons Split A Pair To End Road Trip
Birmingham and Mississippi each win a pitcher's duel on Wednesday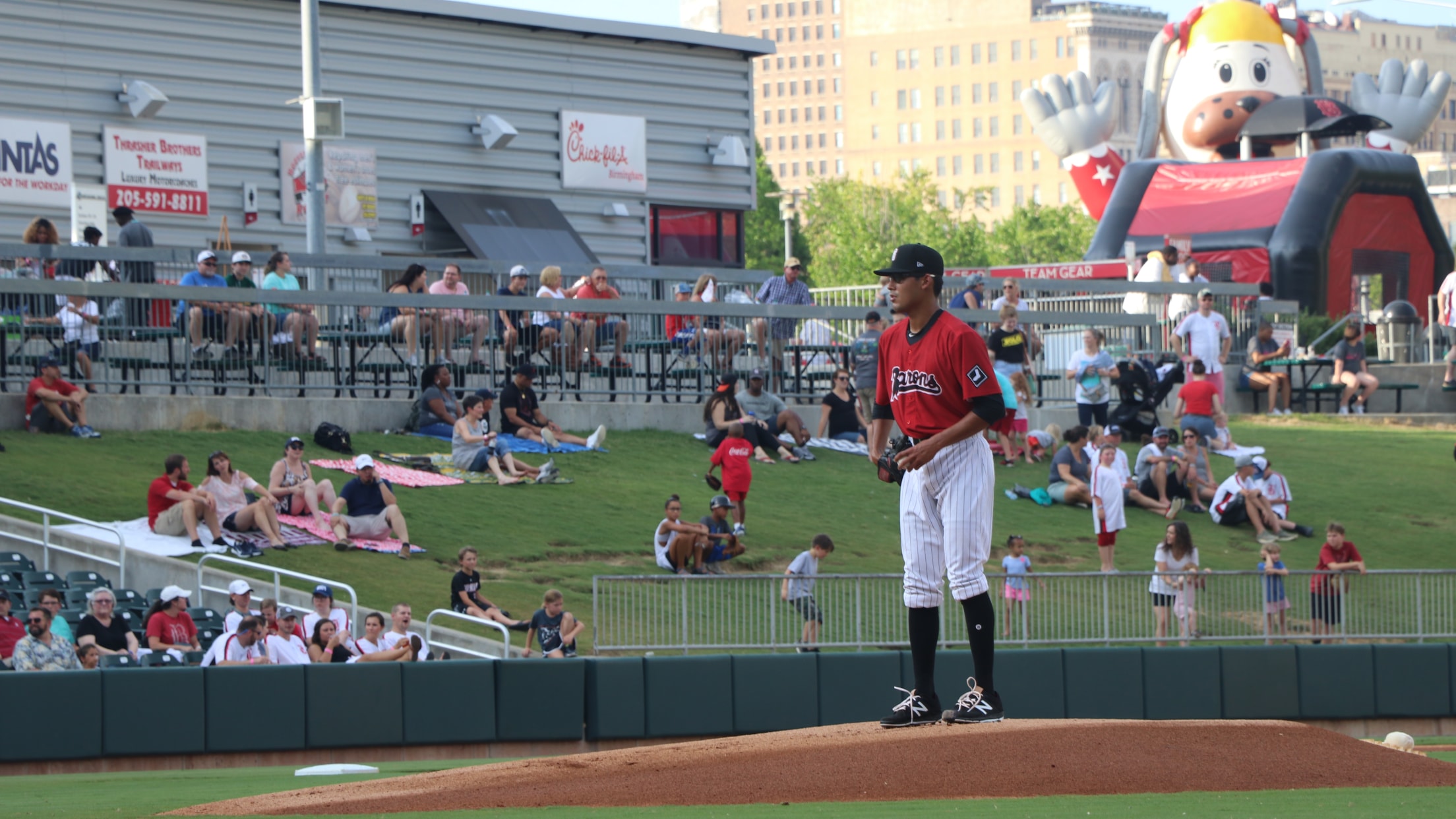 In two low-scoring affairs, the Birmingham Barons (54-54) and Mississippi Braves (50-59) each earned a win on Wednesday night at Trustmark Park. The Barons earned a 2-1 win in the completion of Tuesday's suspended game before the M-Braves scored late for a 1-0 win in the seven-inning finale of the
Barons Rally To Top Tennessee 5-2
Barons end homestand with series win over Smokies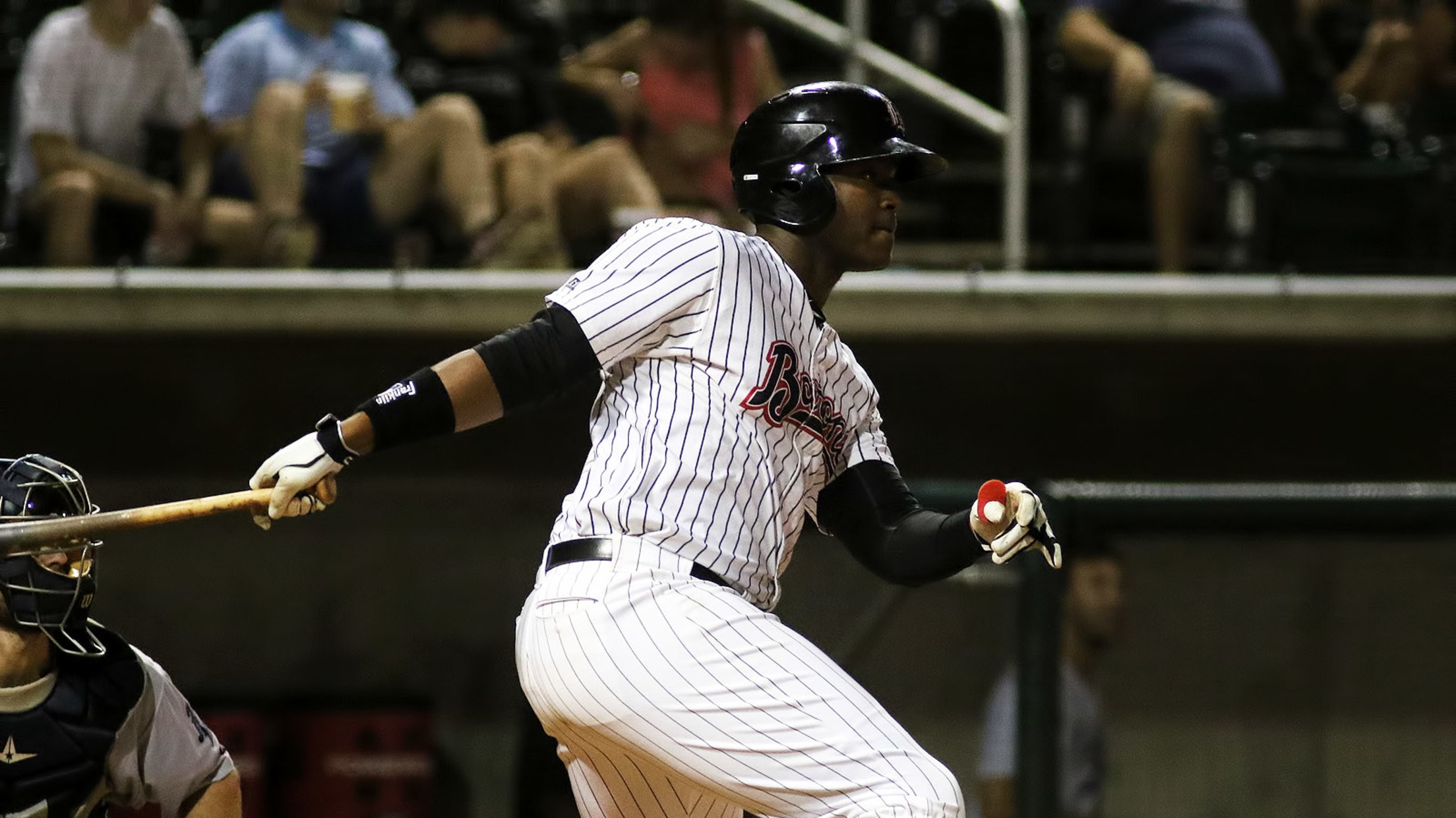 A late offensive outburst proved to be the difference for the Birmingham Barons (53-50) in a 5-2 win over the Tennessee Smokies (51-54) on Friday night in front of 6,722 at Regions Field. The win gives the Barons a series win at four games to one, as they end their
Barons Fall 4-3 on Space Jam Night
Barons pitching falters late against Jackson on Saturday night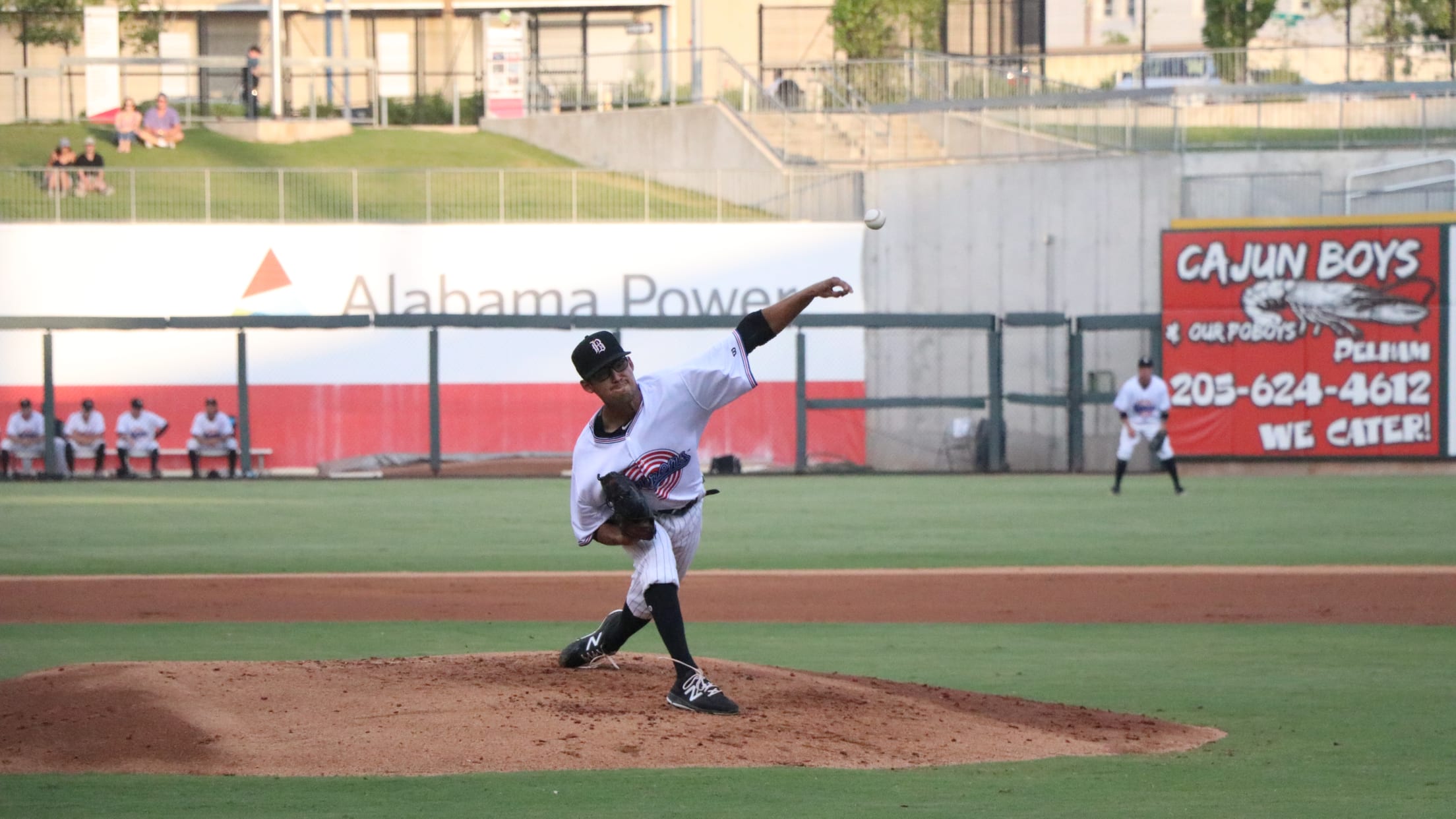 The Birmingham Barons (48-49) come up just short to the Jackson Generals (53-45) on Space Jam Night, losing 4-3 on Saturday night at Regions Field. The loss evens up the four-game series at two games each, with all four games being decided by one run. Moments That Mattered: In the bottom
Big Lead Vanishes In 7-6 Barons Loss
Barnum homers twice, but Tennessee walks off to win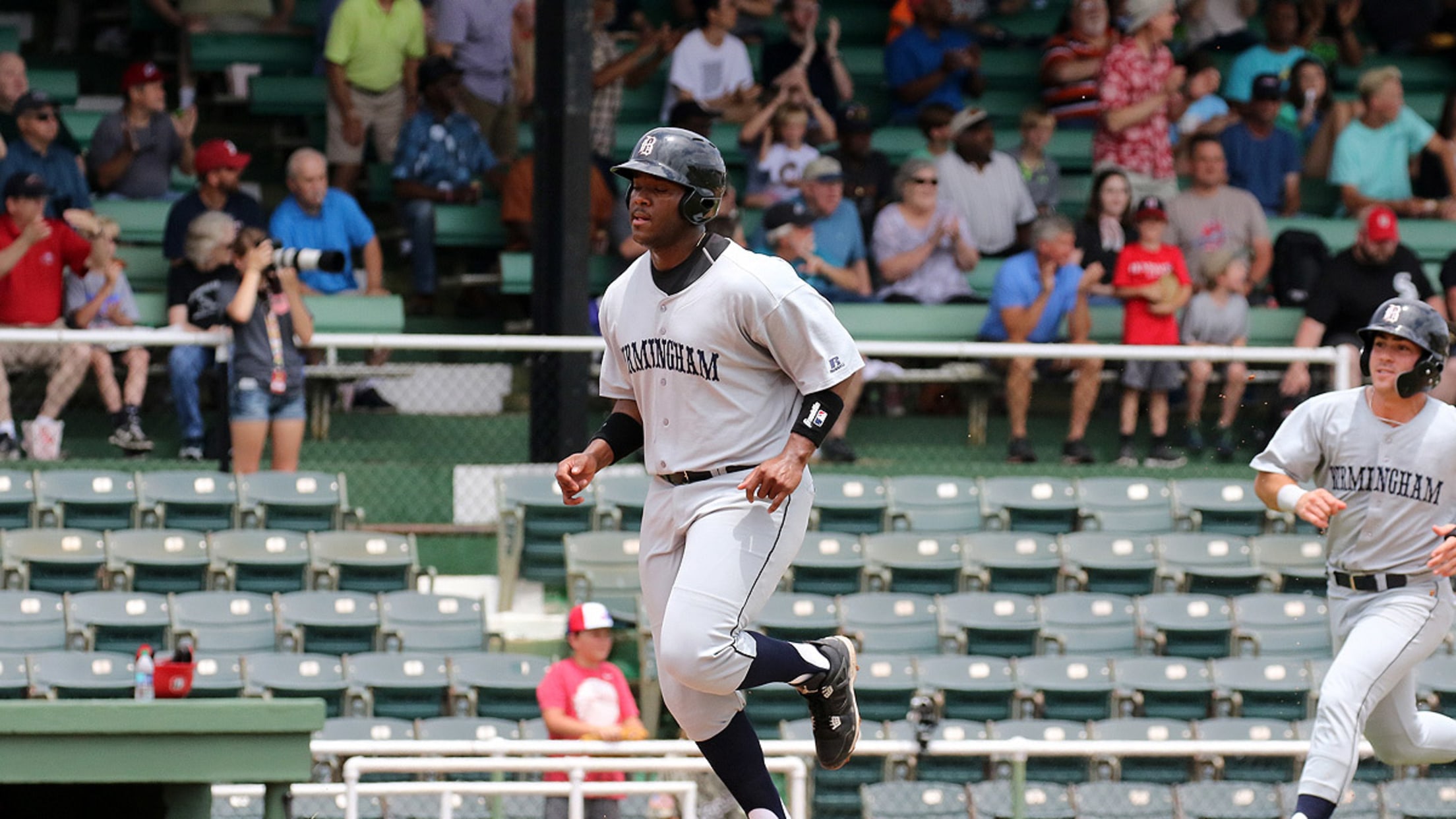 Looking for their first four-game winning streak of the season, the Birmingham Barons (45-47) couldn't protect a 6-0 lead as a furious Tennessee Smokies (50-44) rally gave them a 7-6 win on Sunday night at Smokies Stadium.   Turning Point: With the game tied in the seventh, Joel Booker began the frame
Barons Bats Quiet In 3-1 Defeat
Flores tosses quality start, but homers lead M-Braves to win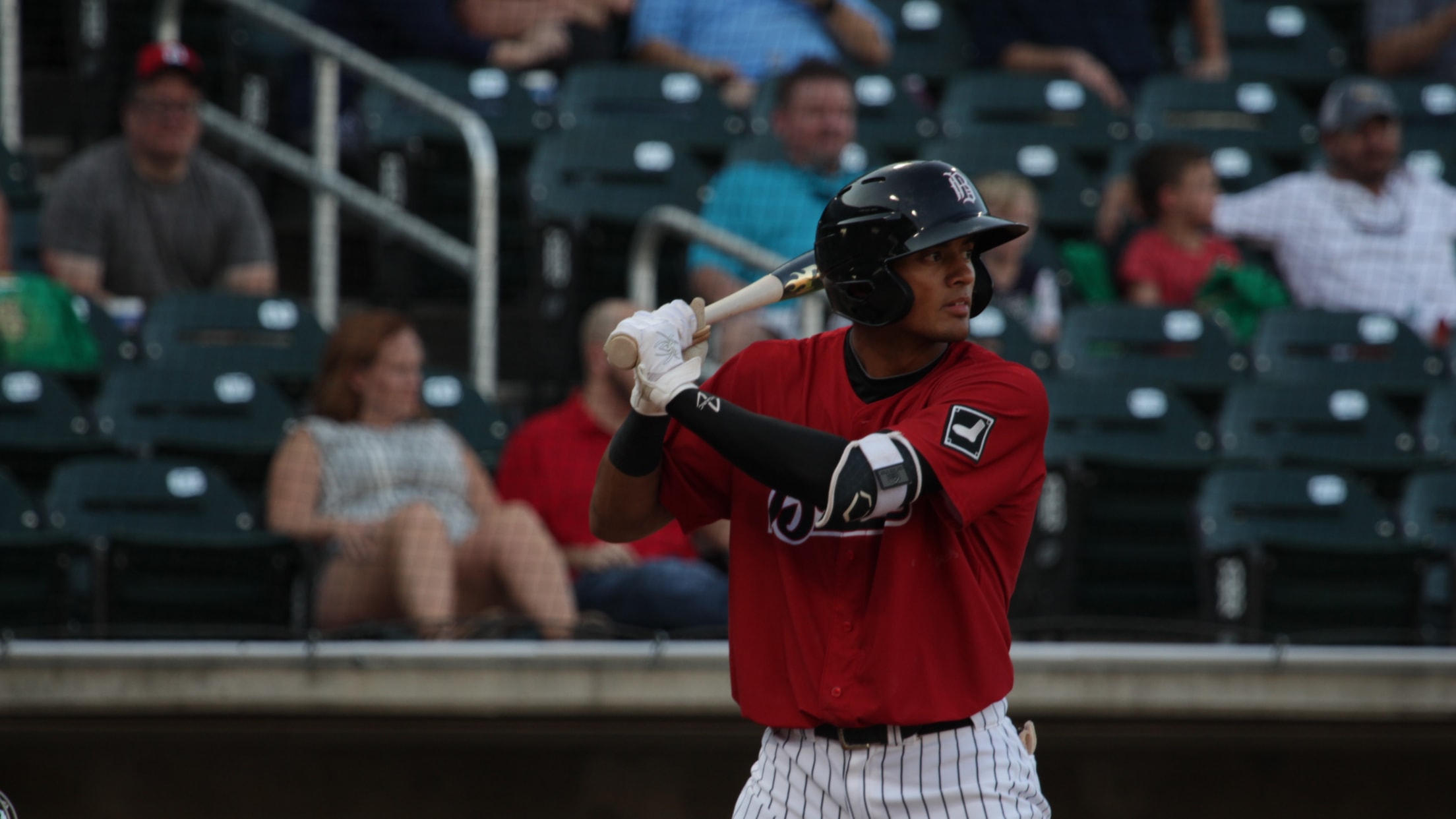 For the second time this series, the Birmingham Barons (42-45) offense struggled, this time producing just five hits in a 3-1 loss to the Mississippi Braves (38-51) on Tuesday night in front of 7,401 at Regions Field. The loss marks the 10th time the Barons have scored three or fewer
Powerful Arms Lead Barons To 3-2 Win
Flores twirls gem as Birmingham evens series in Chattanooga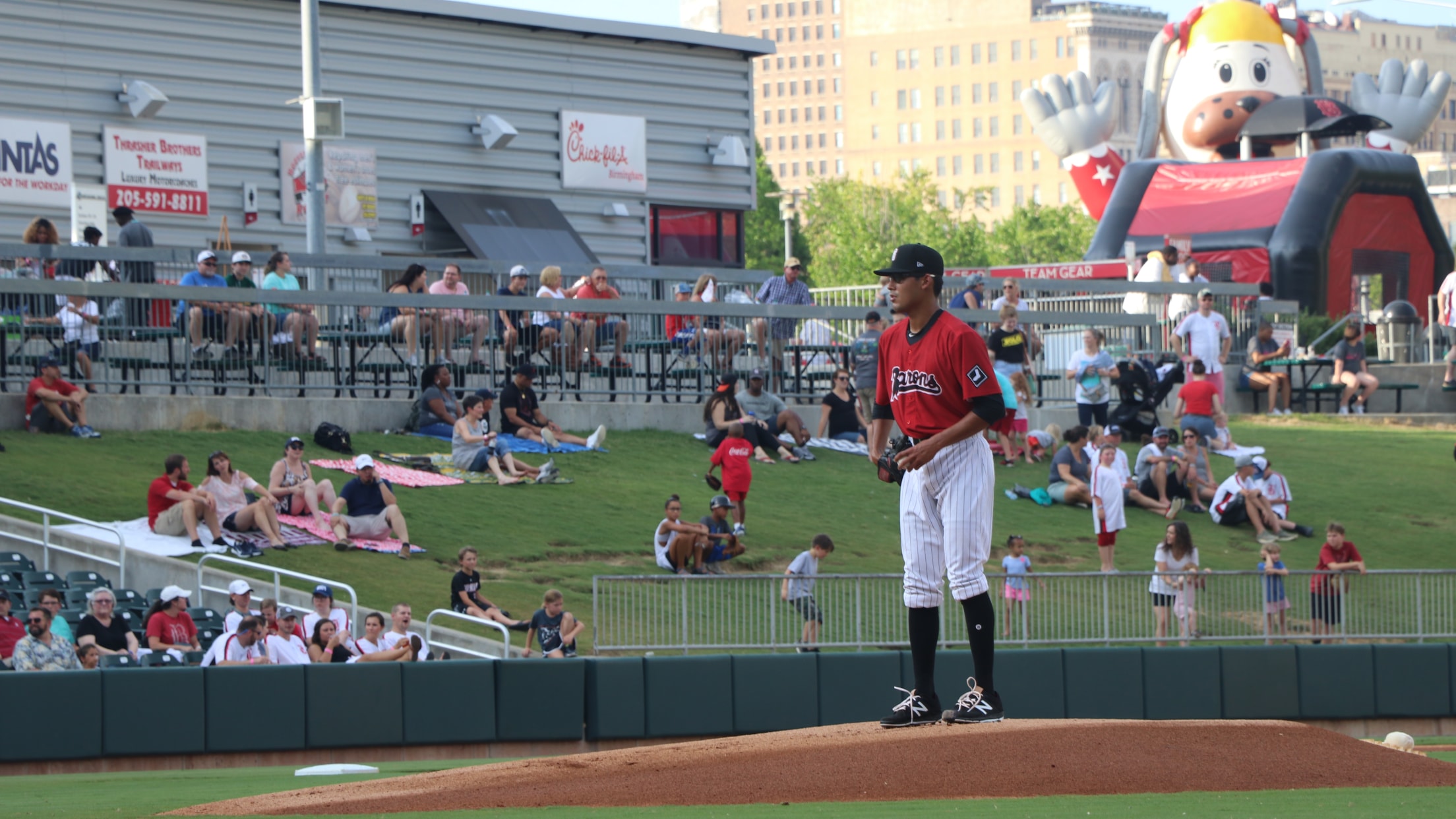 Behind a quality start and an amazing late relief performance, the Birmingham Barons (40-42) held on for a 3-2 win over the Chattanooga Lookouts (40-43) on Thursday night at AT&T Field. The win evens up the four-game series at one game apiece. Turning Point: With the game scoreless in the fifth,
Flores Fabulous in 1-0 Barons Win
One runs is enough for Barons to take series lead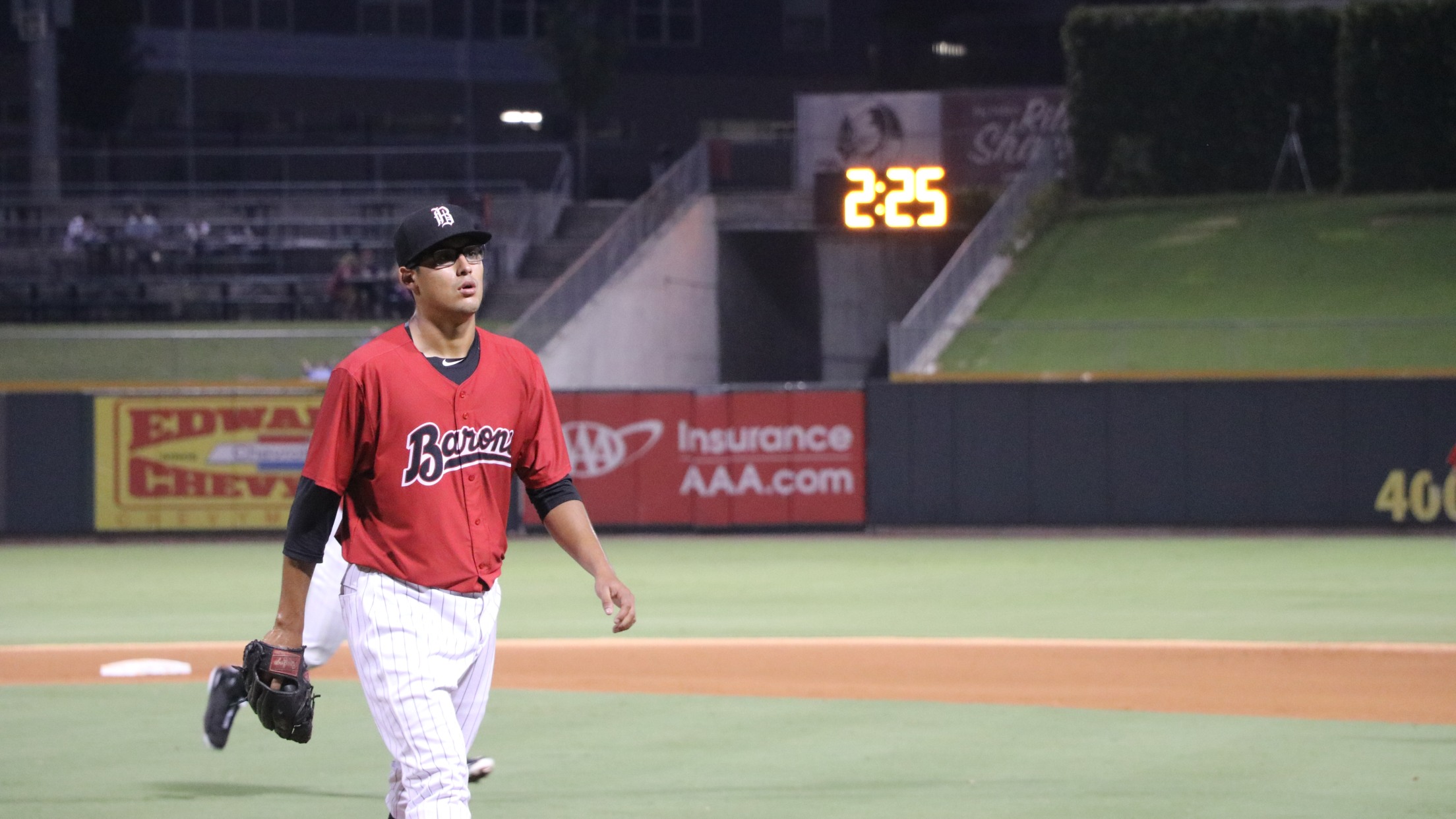 With another quality home debut on the mound, spectacular defense, and just a little offense, the Birmingham Barons (38-39) earned a 1-0 win over the Jackson Generals (42-36) on Saturday night at Regions Field. The win gives the Barons a series lead at two games to one over their North
Barons' Offense Smothered By Biscuits, 5-0
Birmingham records just five hits in first loss of second half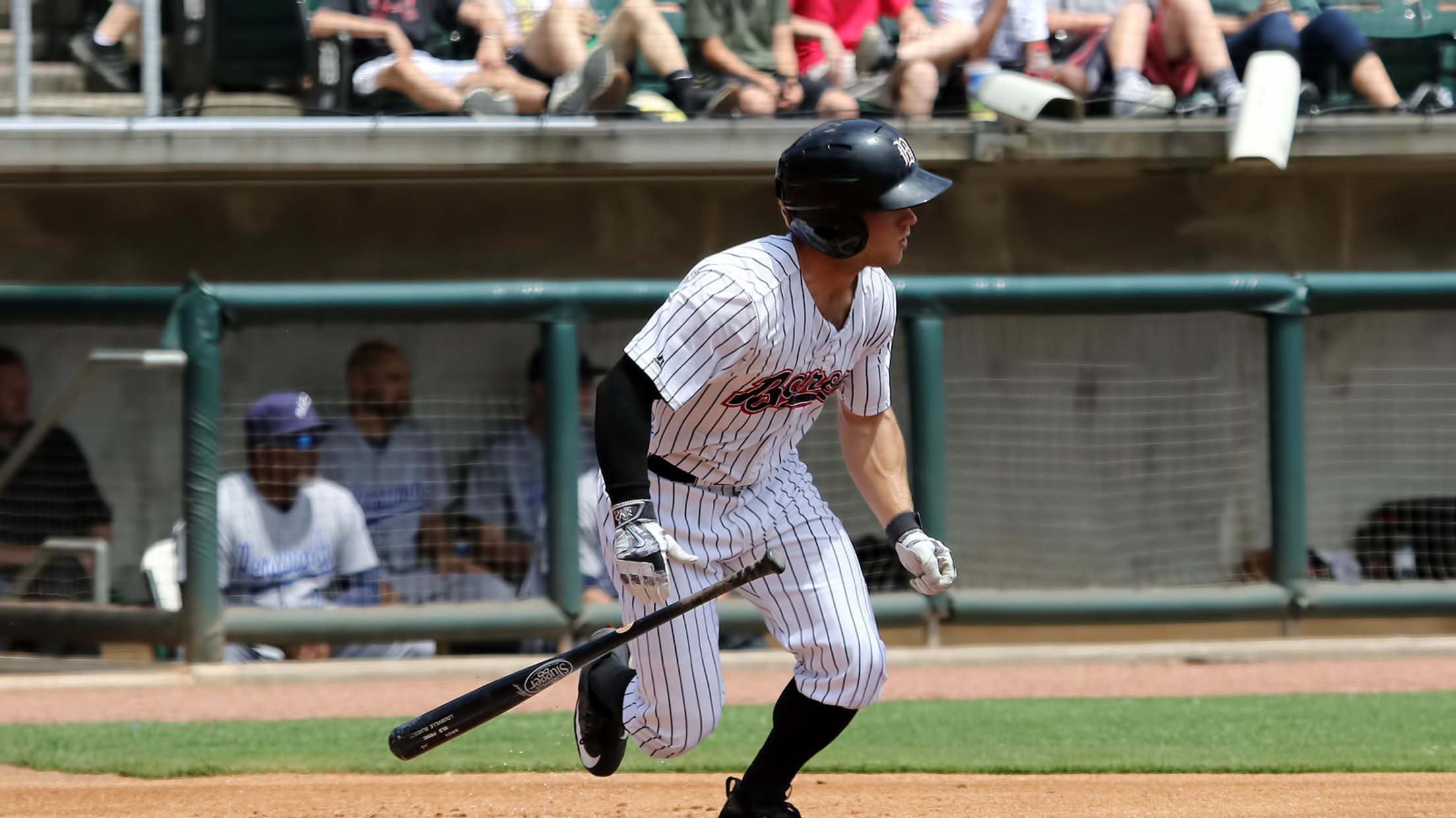 The Birmingham Barons' (35-37) winning streak came to an end at three as the Montgomery Biscuits (38-36) used a dominant start on the mound and timely offense to earn a 5-0 victory on Sunday night at Riverwalk Stadium. Facts And Figures: Facing All-Star southpaw Génesis Cabrera (W, 6-4), the Birmingham offense
Flores dazzles Pelicans in Dash's fifth straight win
Basabe, Rutherford blast home runs to pace offense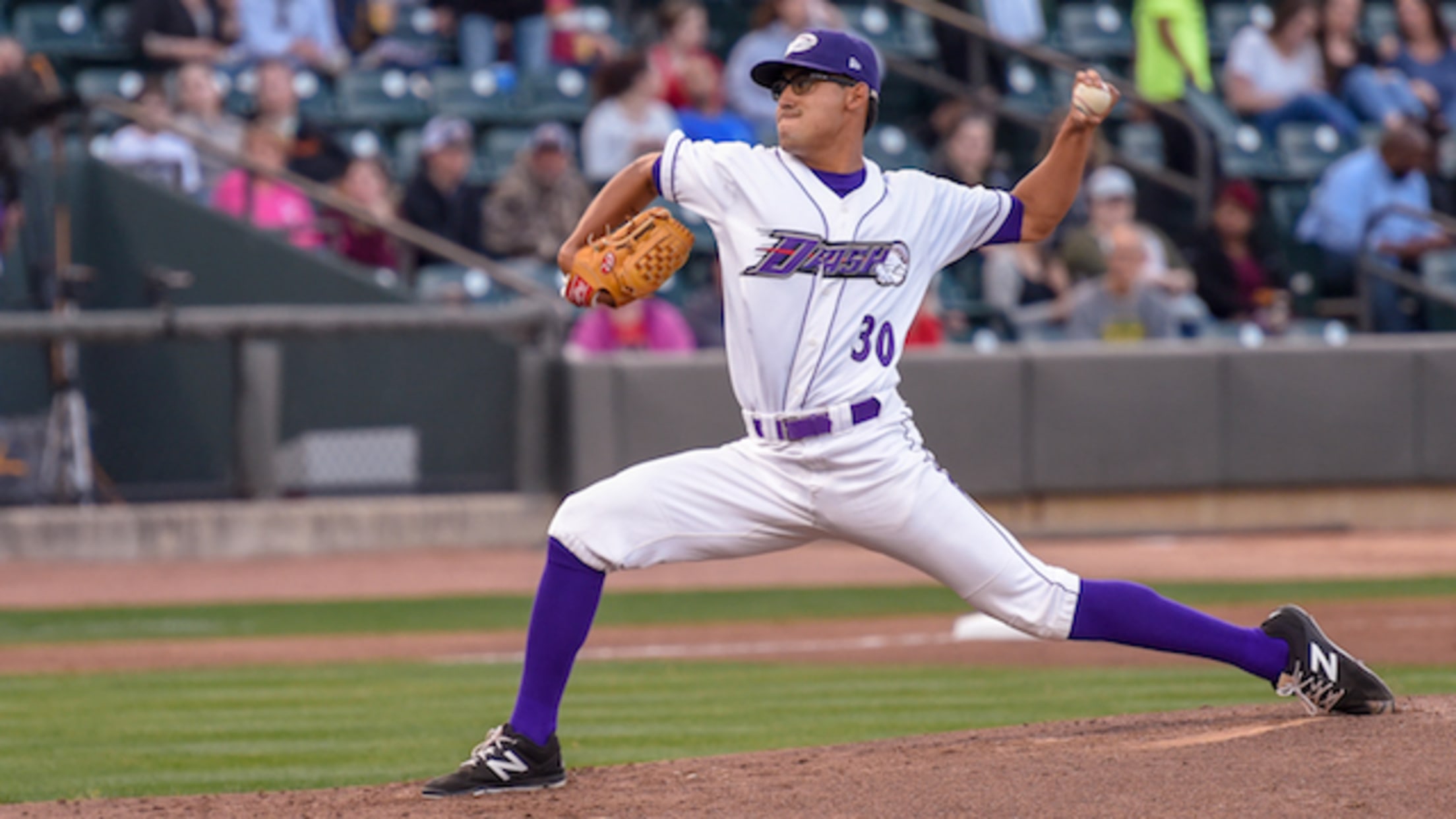 WINSTON-SALEM, N.C. (June 12, 2018) - Bernardo Flores fired seven shutout innings, and Blake Rutherford and Luis Basabe each hit a home run to lead Winston-Salem in a 4-0 win over Myrtle Beach on Tuesday night at BB&T Ballpark. With the win, the Dash extend their Southern Division lead to 2.5 games over Buies Creek
Five Dash players earn CL All-Star honors
Basabe, Booker, Cease, Flores, Foster to represent Winston-Salem in 2018 All-Star Game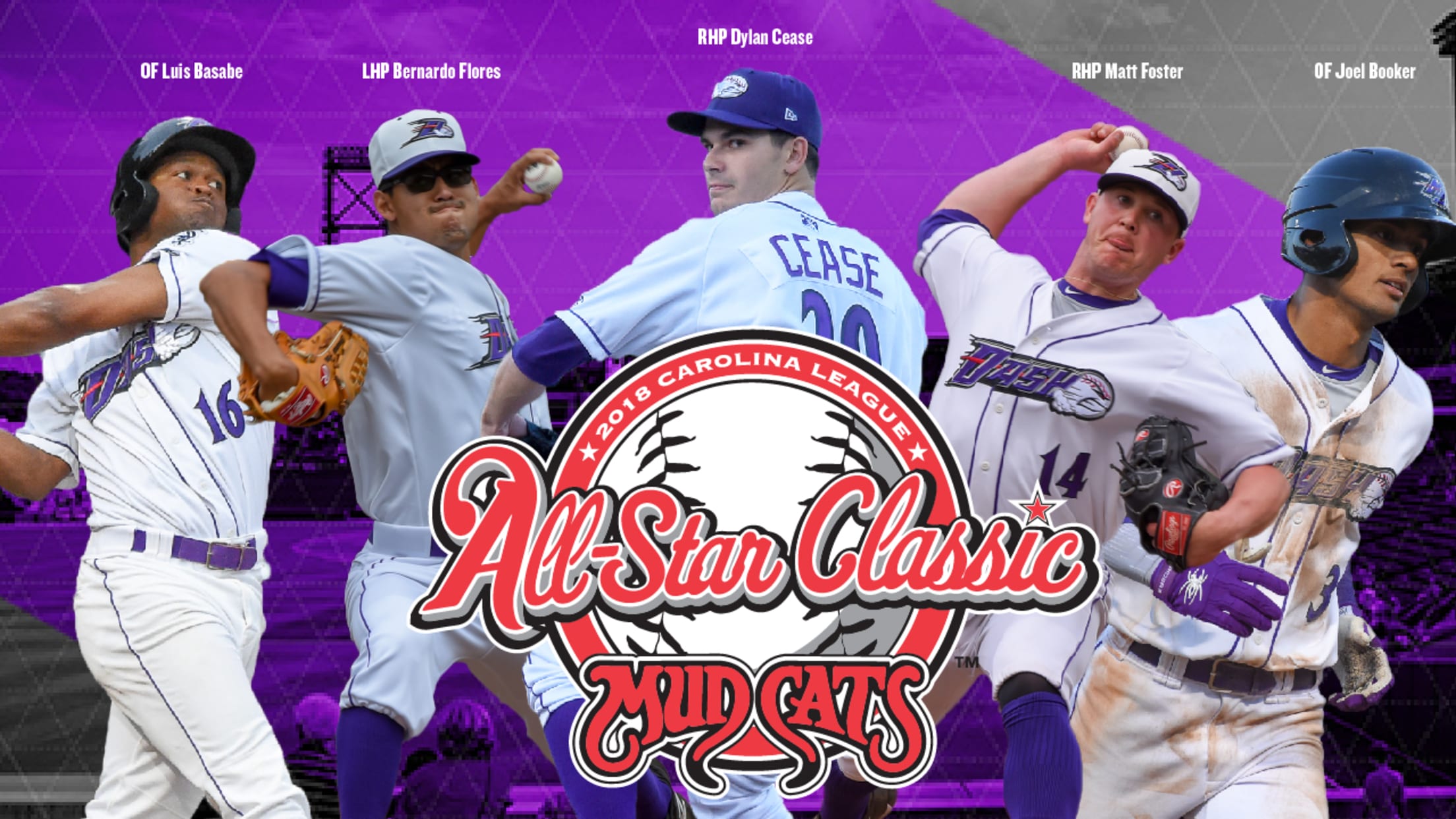 WINSTON-SALEM, N.C. (June 11, 2018) - Dash outfielder Luis Basabe, outfielder Joel Booker, right-hander Dylan Cease, left-hander Bernardo Flores and right-hander Matt Foster have been named Carolina League All-Stars, the league office announced Monday.The five players will be a part of the Southern Division team in the 2018 All-Star Classic, presented
Carolina notes: Flores finds inside track
Dash left-hander getting comfortable working both sides of plate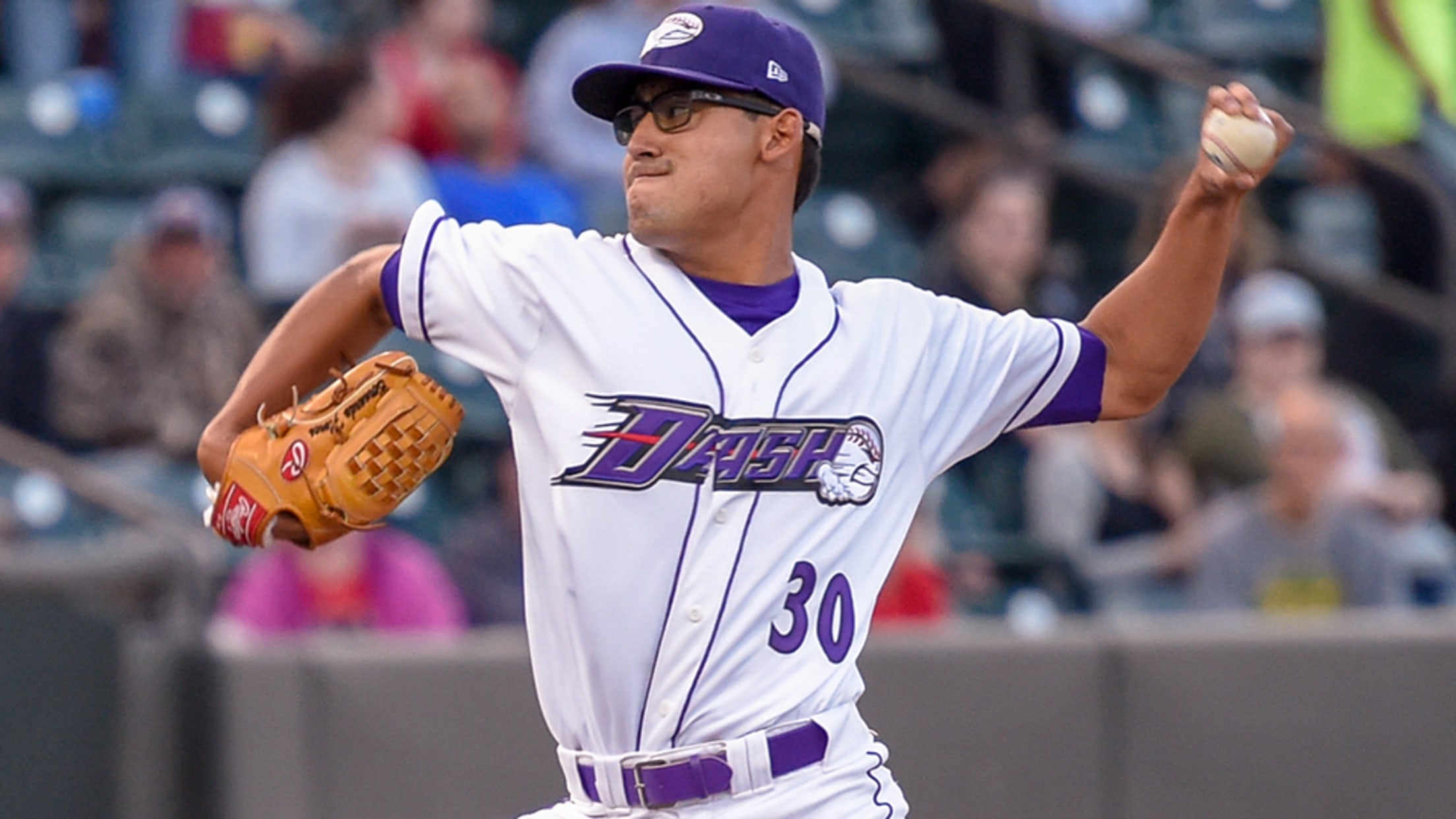 It was the shortest start of Bernardo Flores' season, but it also was the night things began to click for the Winston-Salem Dash southpaw.When Flores stepped off the mound for the final time against Salem on April 22, he felt he took a step forward in his development. It wasn't
Flores' eight-inning gem guides Dash to 3-2 win over Birds
Winston-Salem finishes seven-game road trip with 4-3 record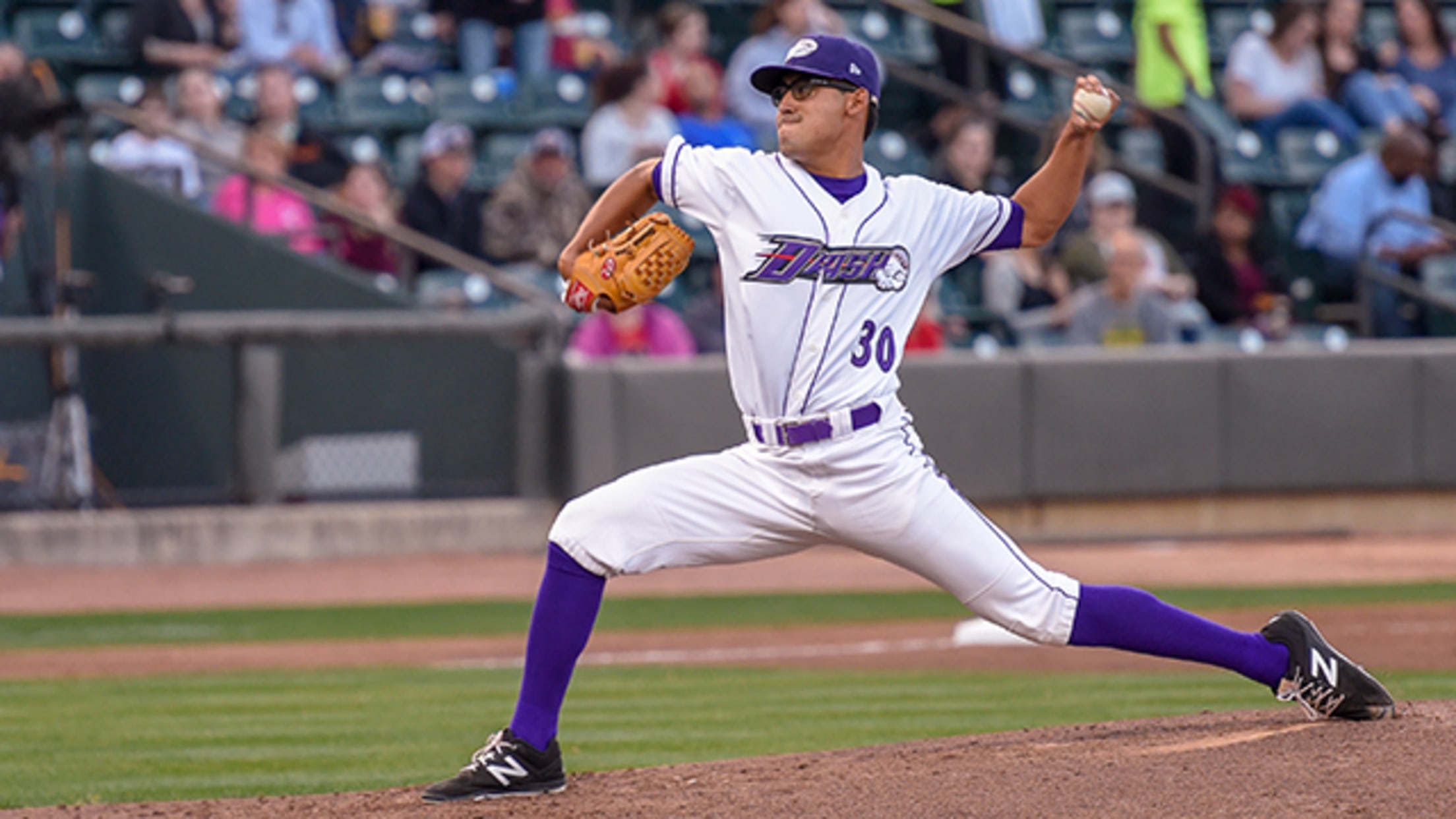 MYRTLE BEACH, S.C. (May 31, 2018) - Bernardo Flores  registered his sixth consecutive quality start on Thursday night, tying a career-high with eight innings pitched to lead the Dash to a 3-2 win over Myrtle Beach in the series finale at TicketReturn.Com Field at Pelicans Ballpark. Flores (4-3), the Carolina League leader