16 AquaSox Alum Open Season on MLB Rosters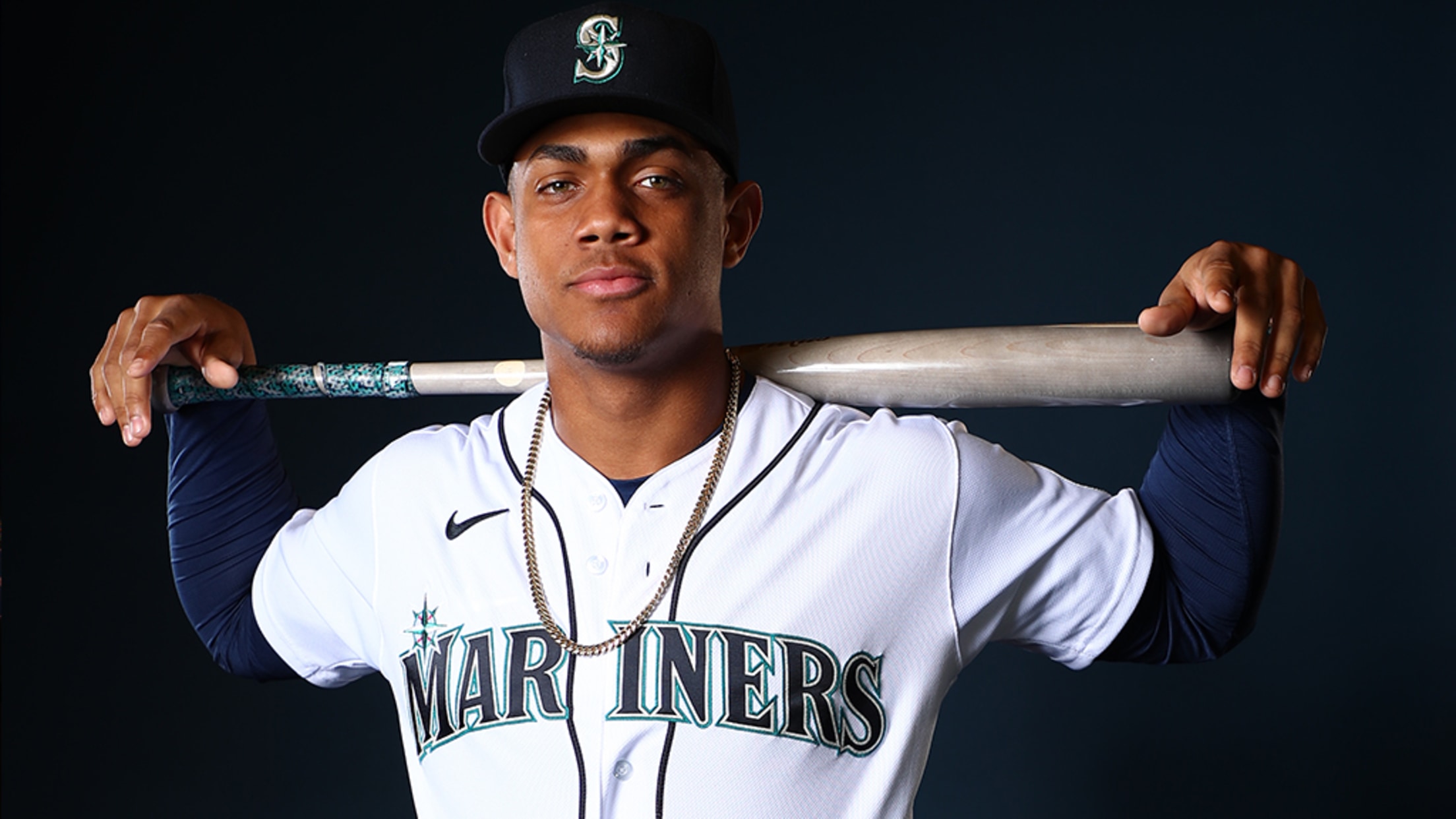 The 2022 MLB season kicked off last weekend with 15 former Everett AquaSox opening the year on big league rosters. Matt Brash (RHP) and Julio Rodriguez (OF) both members of the 2021 Opening Day AquaSox roster made the Mariners this season out of spring training. SEATTLE MARINERS: Matt Brash (2021),
Honeywell, Adames worthy anchors for Rays
Top two prospects helped Durham win Triple-A championship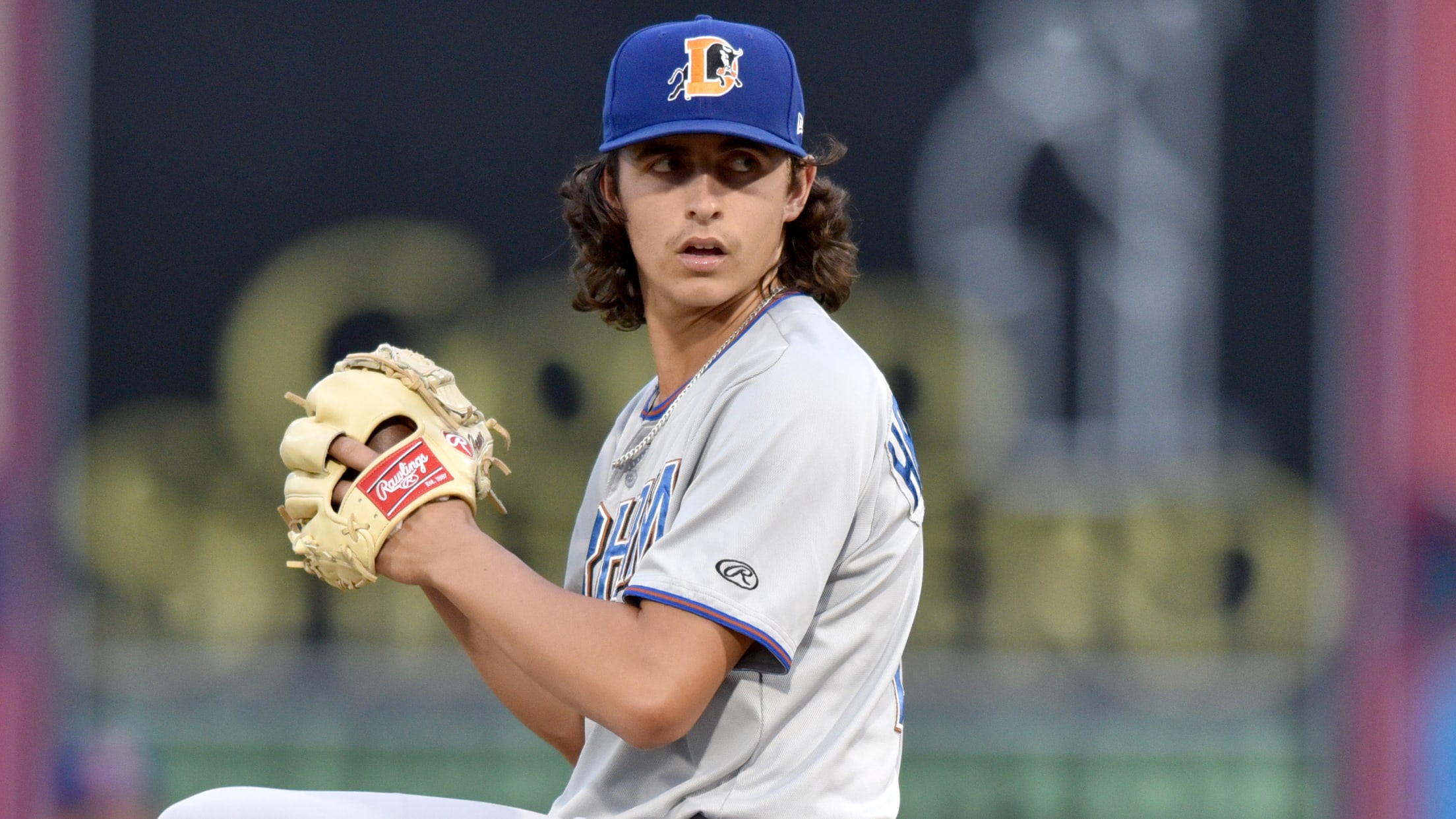 This offseason, MiLB.com is taking a look at the most outstanding campaigns by players in each system across Minor League Baseball and honoring the players -- regardless of age or prospect status -- who had the best seasons in their organization.Life as a small-market club isn't easy. While teams with
'Birds, Bulls clash in Triple-A title rematch
Cards' Hudson, Rays' Yarbrough lead National Championship chase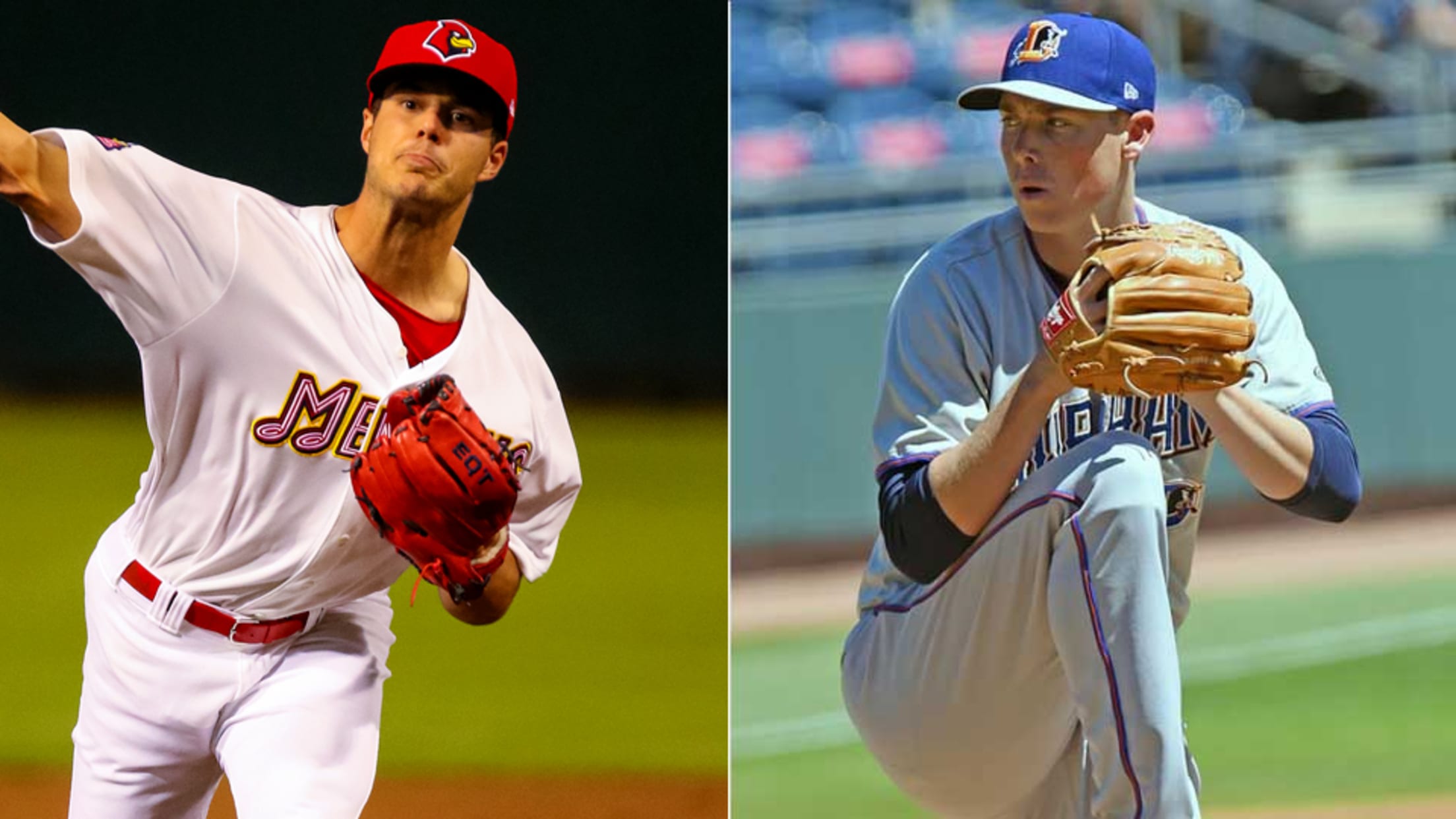 In 2009, Memphis reliever Oneli Perez only threw one pitch in the Triple-A National Championship. The batter didn't make contact with the ball, but it gave Durham its first and only national title to date.Eight years after a walk-off wild pitch in the 11th inning, the two teams will reunite
Yarbrough, Bulls sharp in Game 1 shutout
Rays No. 23 prospect delivers again in Governors' Cup opener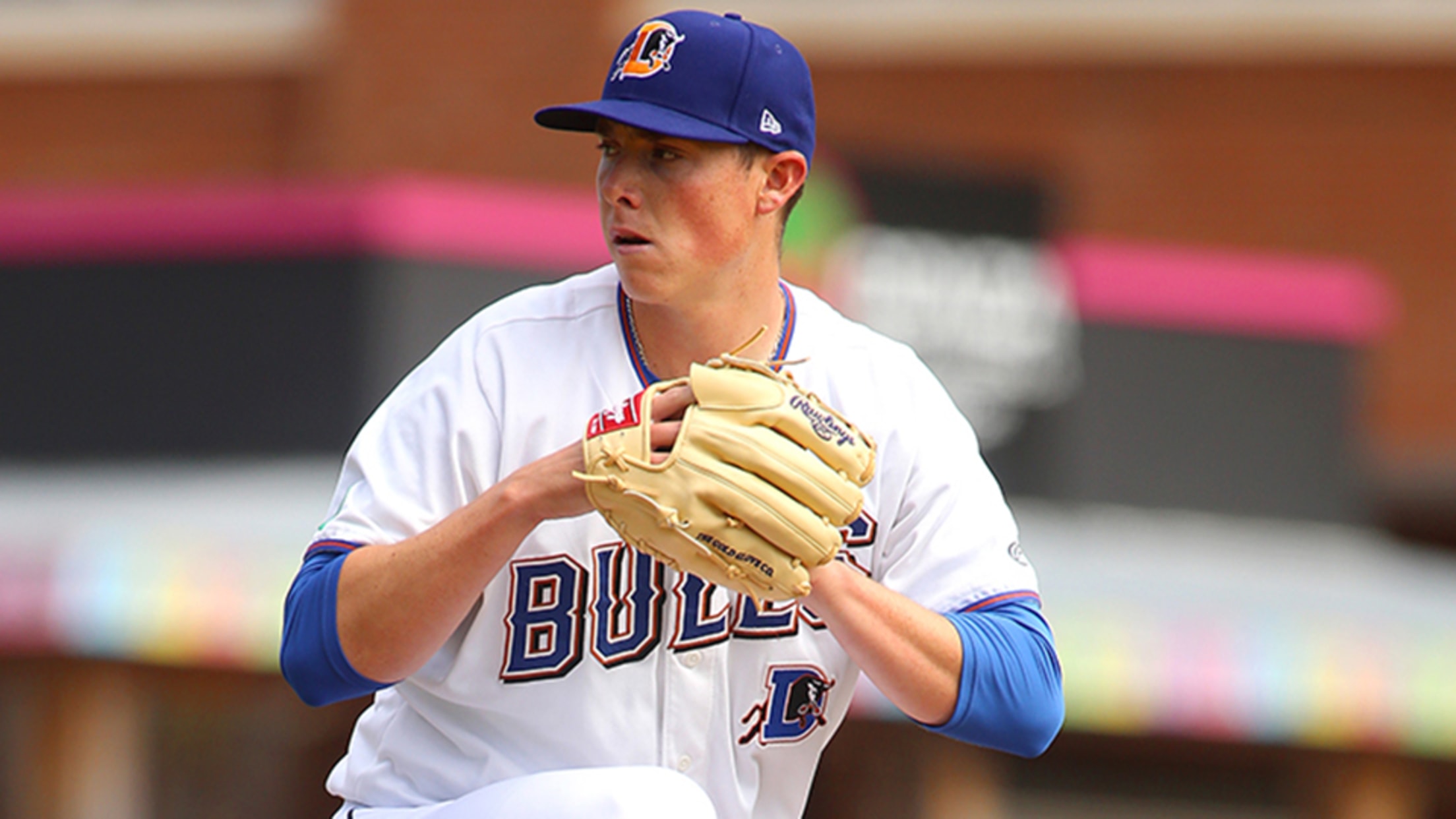 DURHAM, North Carolina -- Ryan Yarbrough's credentials have become impeccable the past couple of seasons, but he was lacking postseason accomplishments.He has made up for that in a hurry.
Strikeout-happy Bulls clinch IL South Division
Rays affiliate sets Minor League single-season punchout record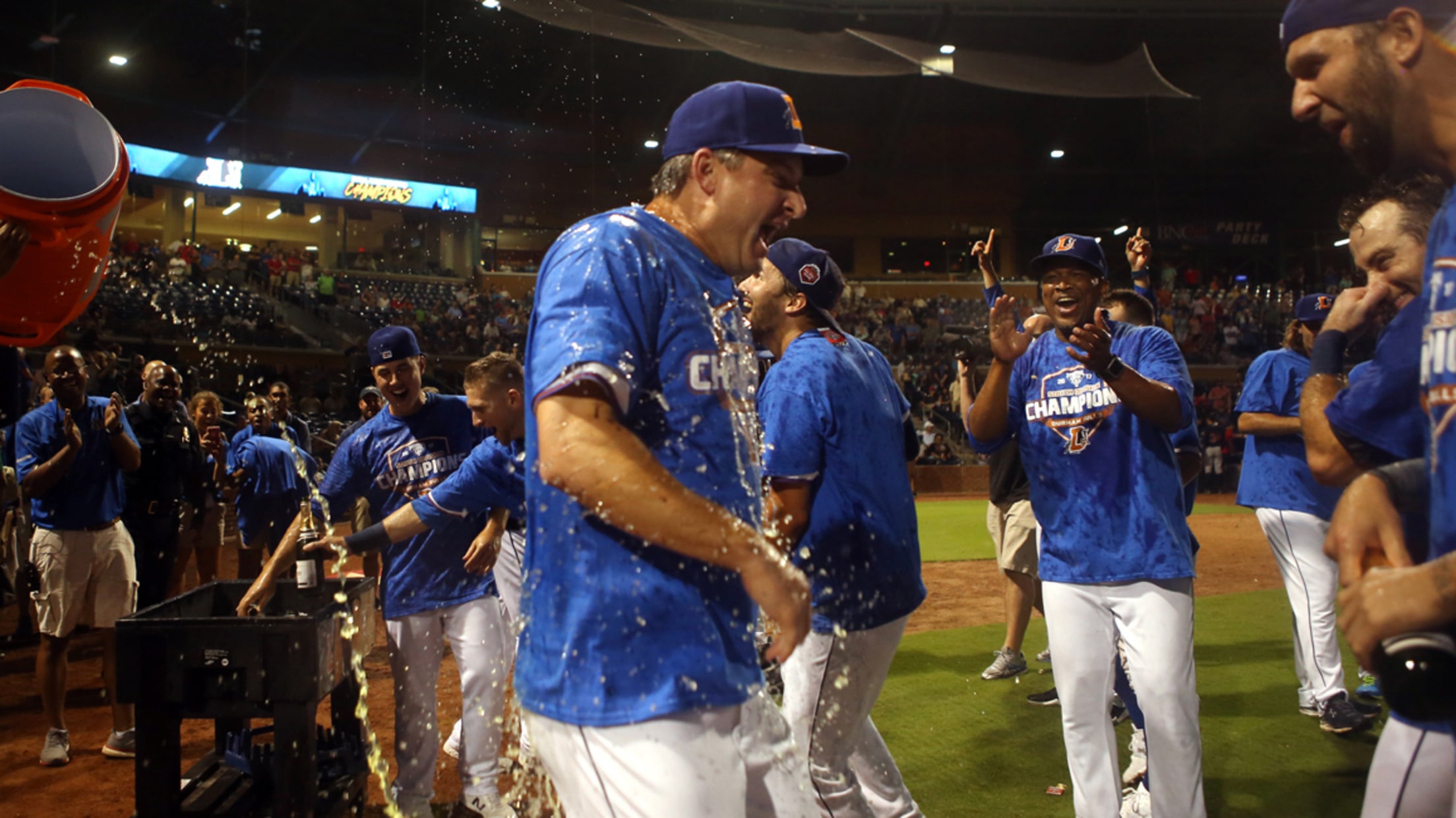 Triple-A Durham clinched its division, perhaps appropriately, with a strikeout.The top Rays affiliate wrapped up the International League South Division with a 3-2 comeback victory over Gwinnett on Thursday at Durham Bulls Athletic Park. The title was the Bulls' first since 2014 and 13th in 20 seasons as a Triple-A
Prospect Roundup: Games of Aug. 17
Yarbrough shines for Bulls; Tucker homers again for Hooks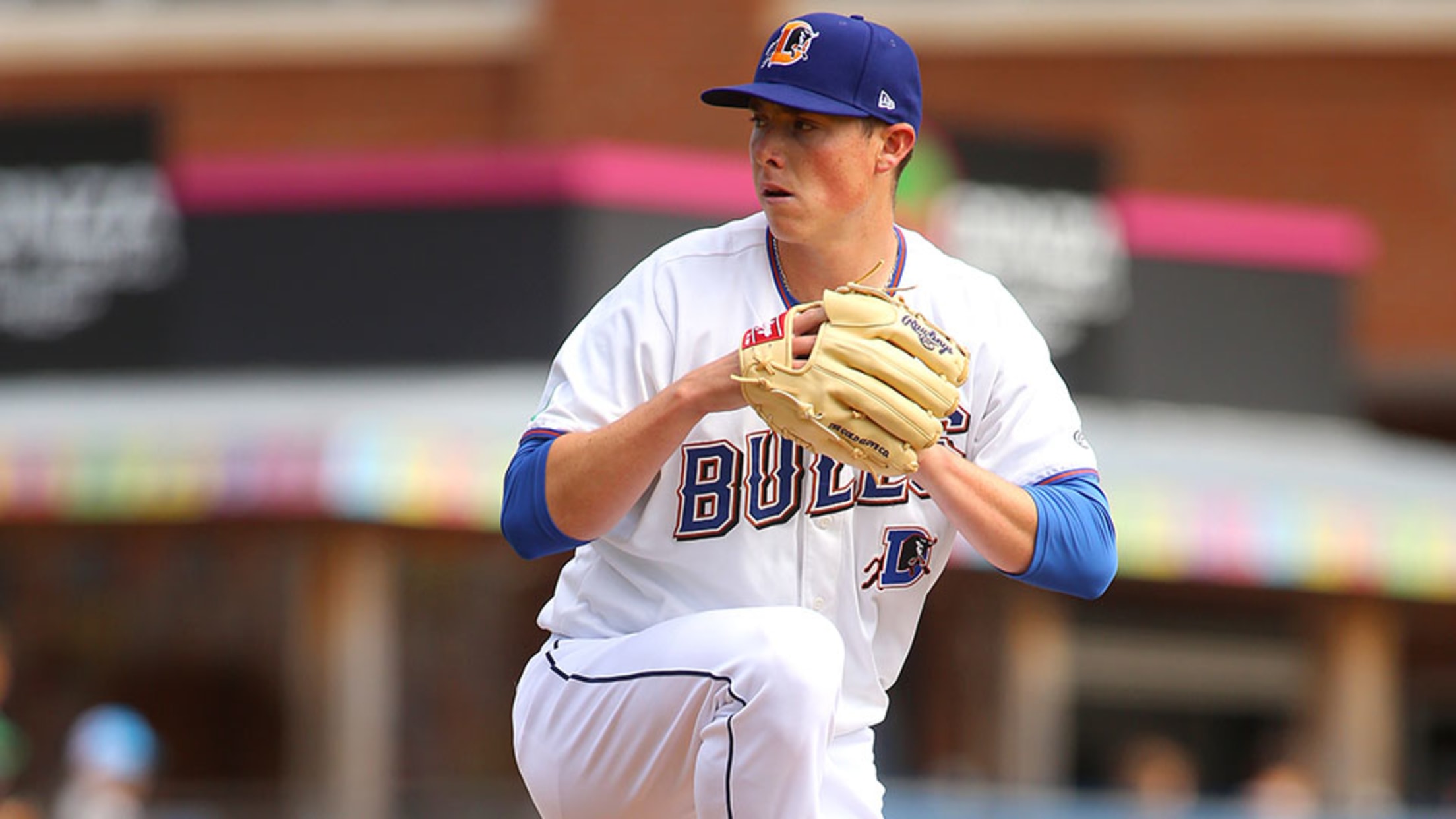 Rays LHP Ryan Yarbrough, Triple-A Durham: 6 1/3 IP, 6 H, 0 R, 8 K, 0 BB, 100 pitches, 71 strikes -- Yarbrough earned his 13th win with eight strikeouts Thursday, bouncing back from a loss on Aug. 11 that was his shortest outing in more than a month. The
'Aggressive' Groome leads Pitchers of the Week
No. 2 Red Sox prospect honored after fanning career-high eight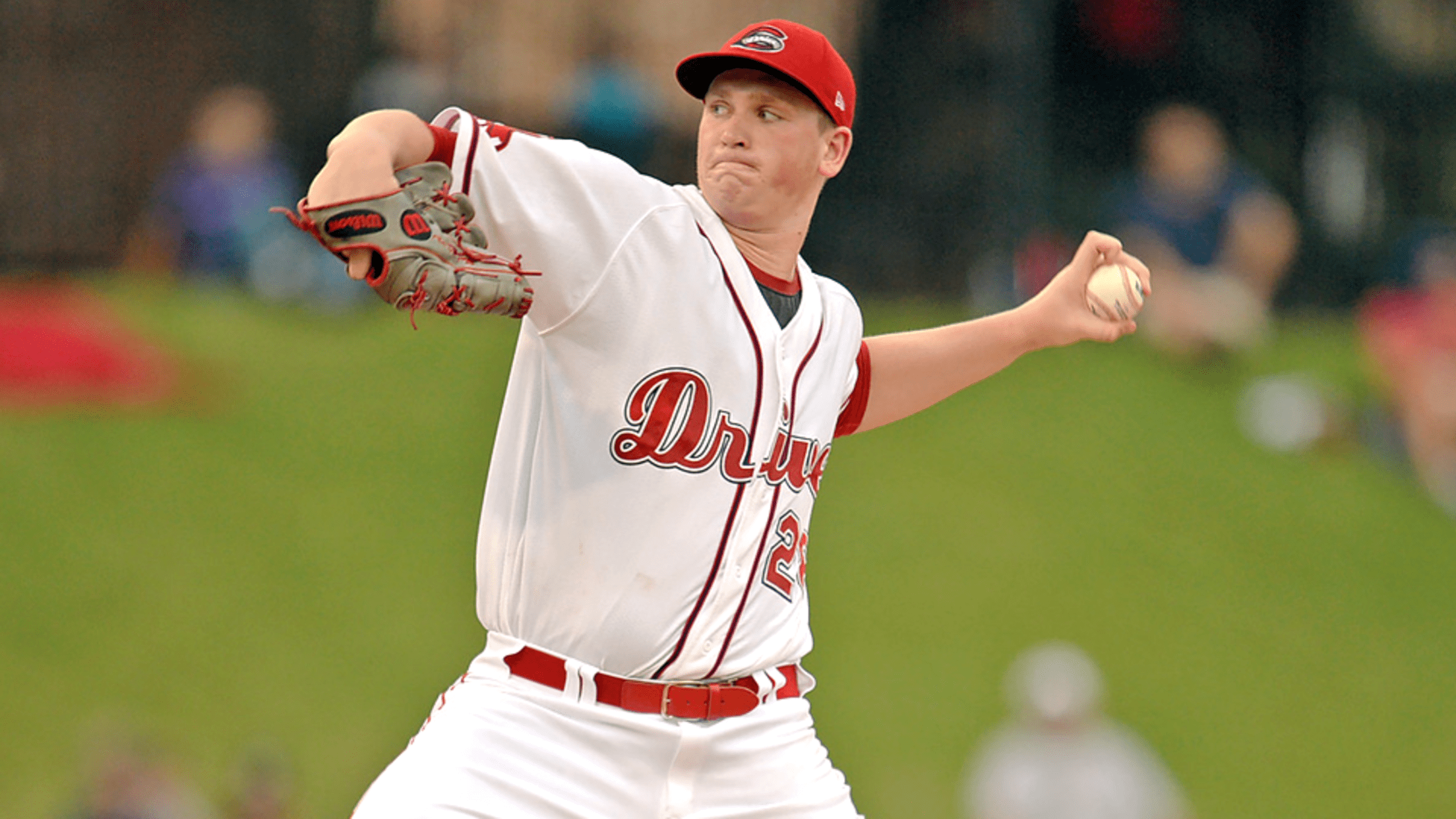 Jay Groome's first full season in the Minors may not be what he and the Red Sox expected, but last week, both saw what the left-hander is capable of. Groome allowed one hit and struck out a career-high eight batters over six dominant innings in a 1-0 win for Class
Yarbrough turns in another gem for Bulls
Rays No. 23 prospect allows three hits in 7 2/3 scoreless frames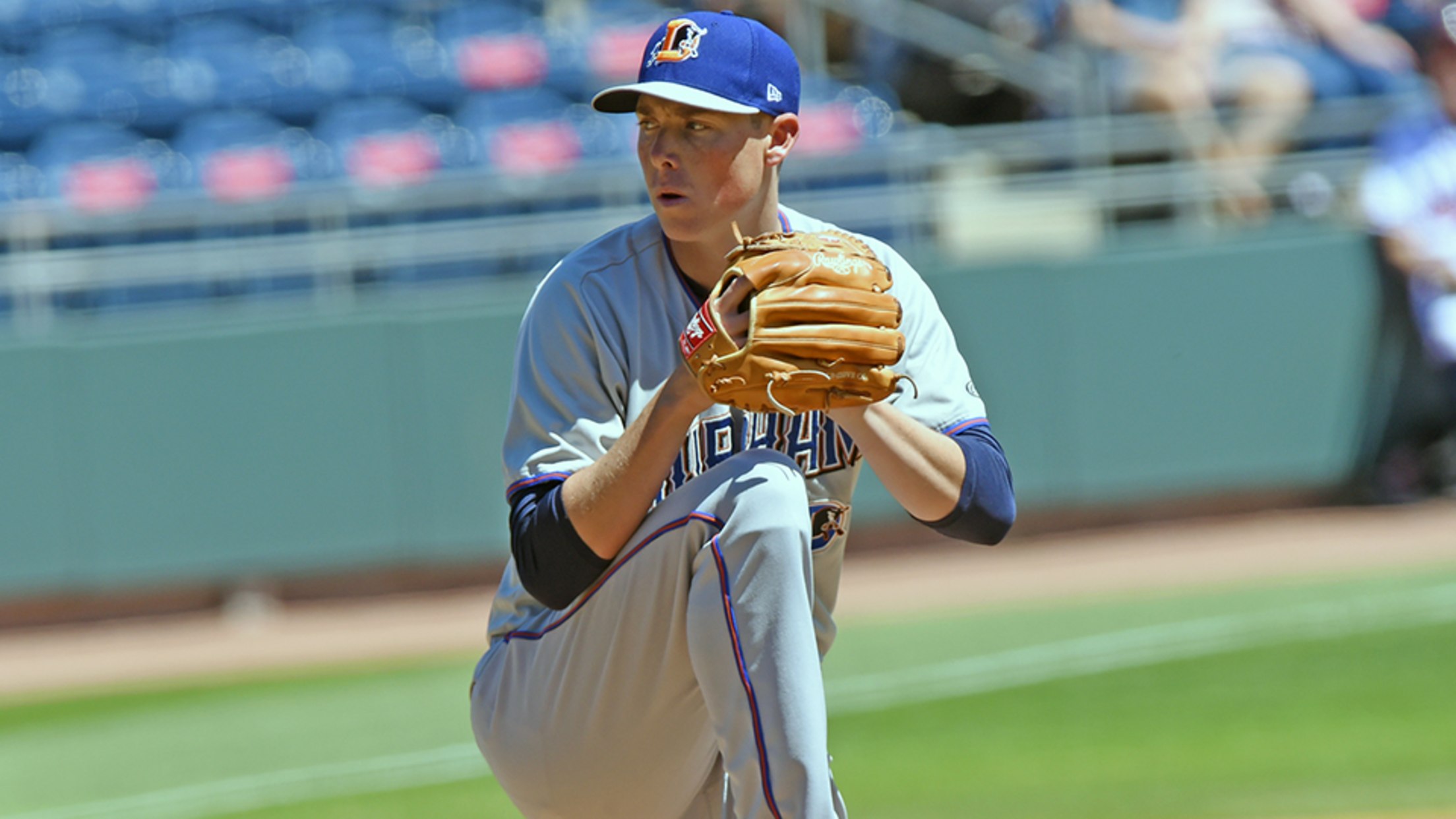 Working off a string of stellar outings, Ryan Yarbrough provided the Triple-A Bulls with another gem on the mound.Tampa Bay's No. 23 prospect allowed three hits over 7 2/3 frames and Durham held on to defeat the Tides, 1-0, at Harbor Park. He didn't allow a walk and struck out
Bulls' Yarbrough strikes out career-best 13
Rays No. 23 prospect goes six, climbs atop IL leaderboards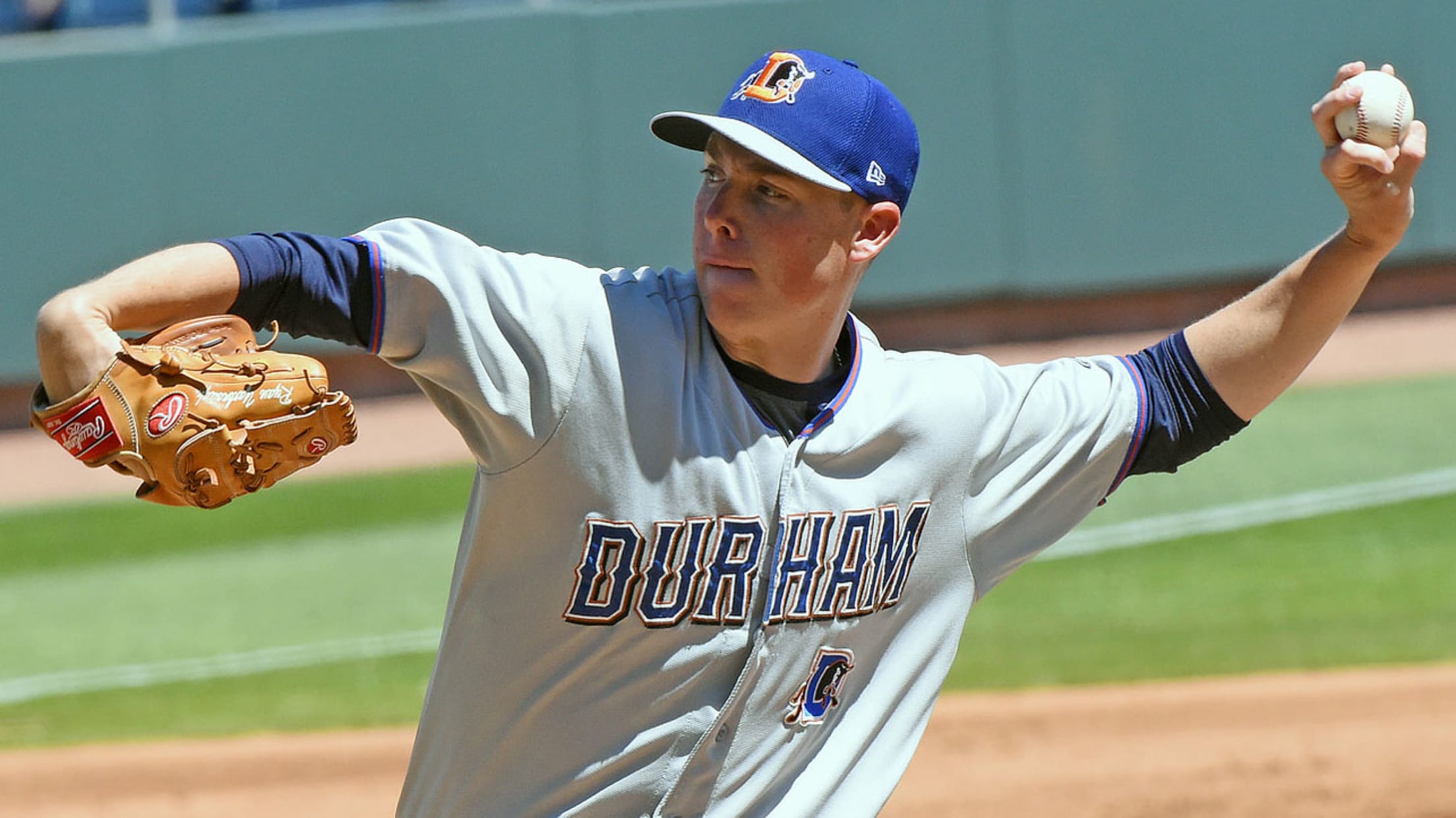 Ryan Yarbrough climbed atop the International League leaderboards in wins and strikeouts with a dominant start on Friday, and he'd like to think those numbers are an accurate reflection of his growth as a pitcher this season.The Rays' 23rd-ranked prospect set a career high with 13 punchouts while allowing two
Sixth Inning Miscues Sink Bulls in 6-4 Loss
Gwinnett scores five runs in the sixth thanks to three Durham errors