Freddy Peralta Assigned To Shuckers On Rehab
Brewers Right Hander Scheduled to Start on Saturday in Chattanooga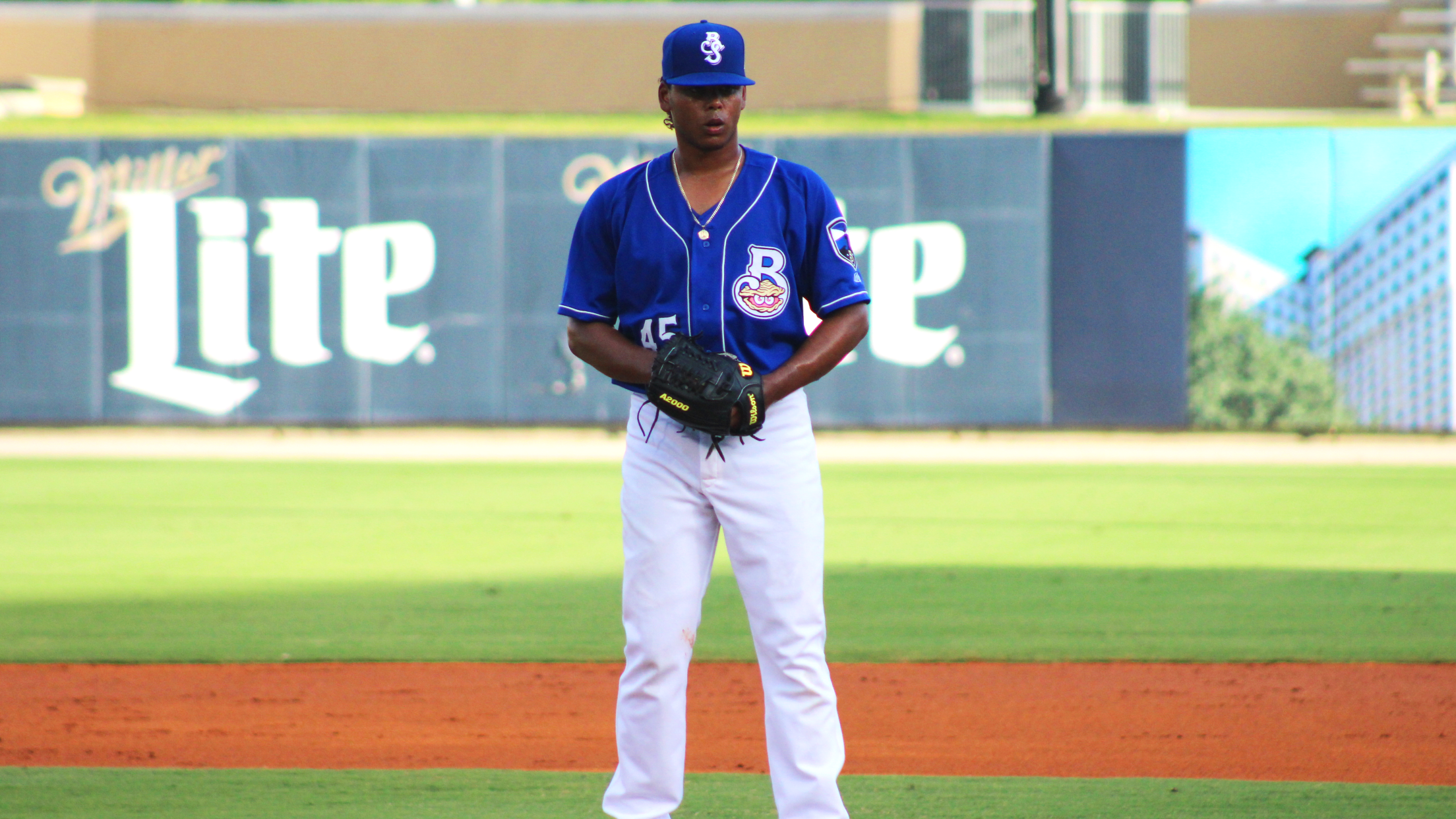 Milwaukee Brewers RHP Freddy Peralta has been assigned to the Biloxi Shuckers for a rehabilitation assignment. Peralta will join the Shuckers' rotation and start on Saturday night against the Chattanooga Lookouts at AT&T Field.This is the first rehab appearance for Peralta as he works his way back to Milwaukee following
Prospect Roundup: Games of June 10
Nats' Kieboom keeps powering up; Peralta gathers more K's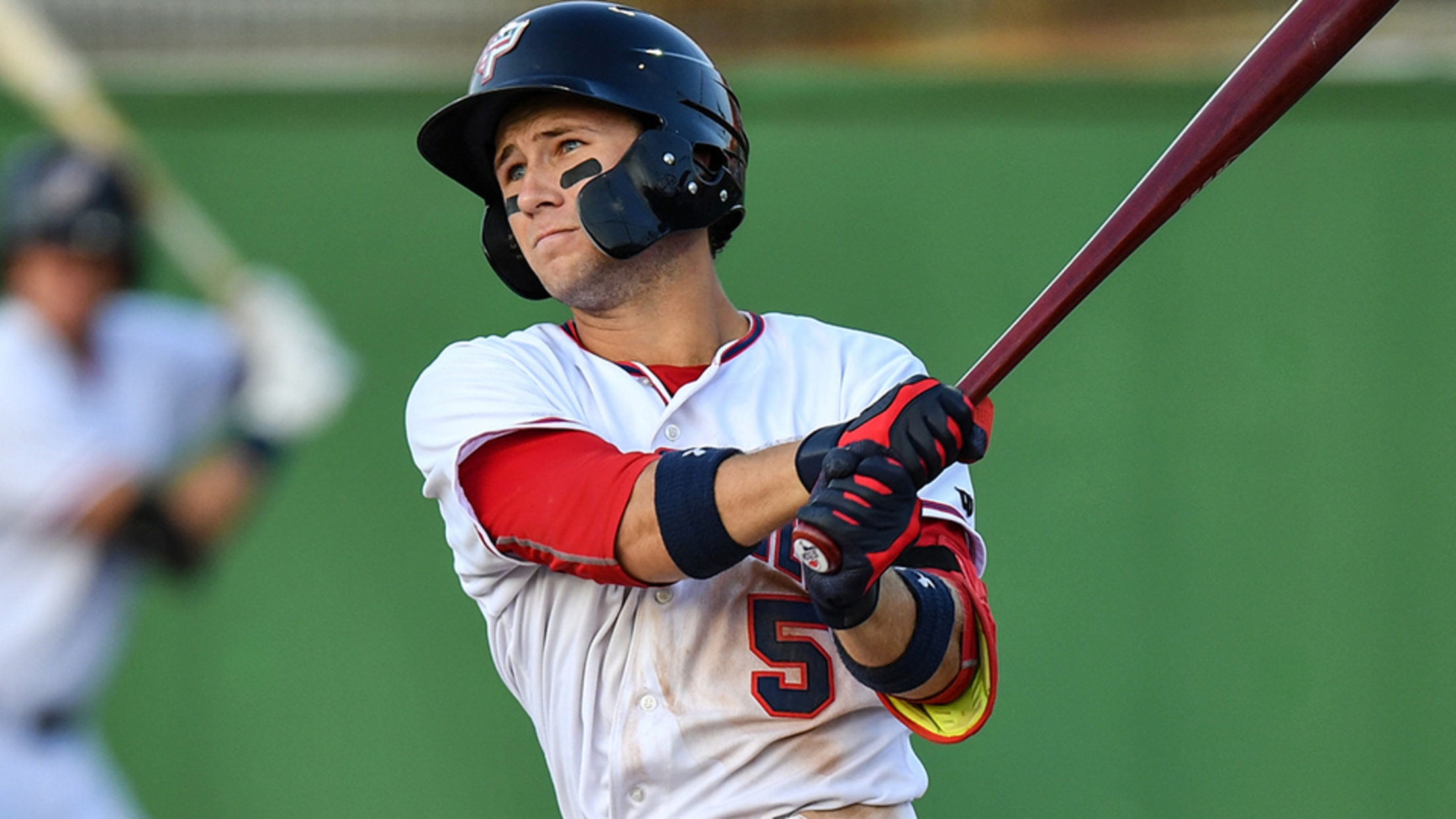 Theme of the dayYou look familiar: Gio Brusa joined Griffin Canning and Ryan Clark as the only players to appear on the 2018 Minor League milestones page twice. The Giants prospect was already there after hitting for the cycle for Class A Advanced San Jose on April 11. On Sunday,
Prospect Roundup: Games of May 24
Toussaint climbs K leaderboard; Jays' Jansen doubles thrice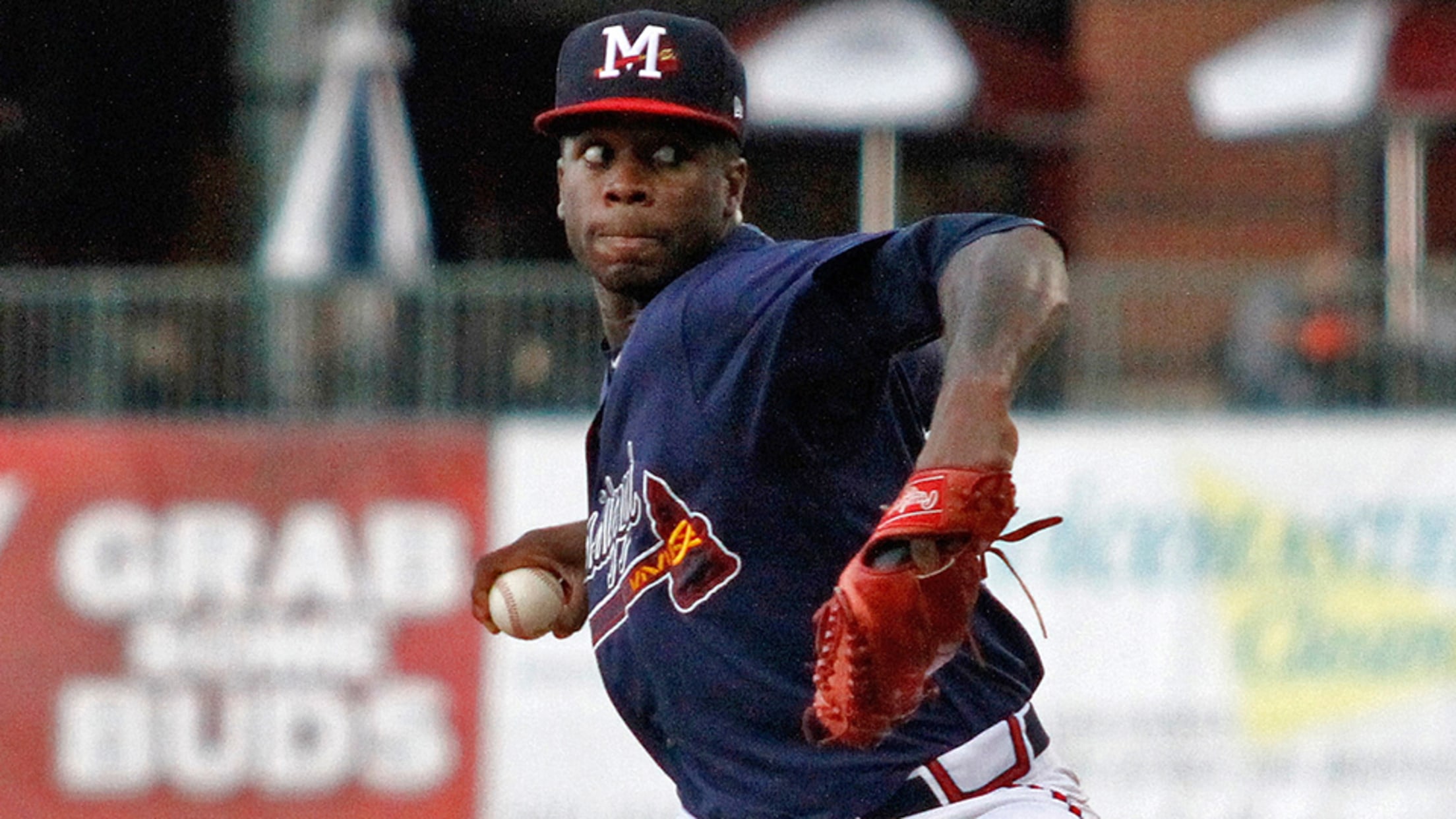 Theme of the dayArms racing: Entering his rehab outing with Triple-A Memphis on Thursday, Cardinals top prospectAlex Reyes had struck out 31 over three starts between Class A Peoria, Class A Advanced Palm Beach and Double-A Springfield. So what could he possibly do to top himself? How about setting a Pacific
Freddy Peralta to Make MLB Debut with Milwaukee
Former Mudcats pitcher Freddy Peralta has been called up to the Brewers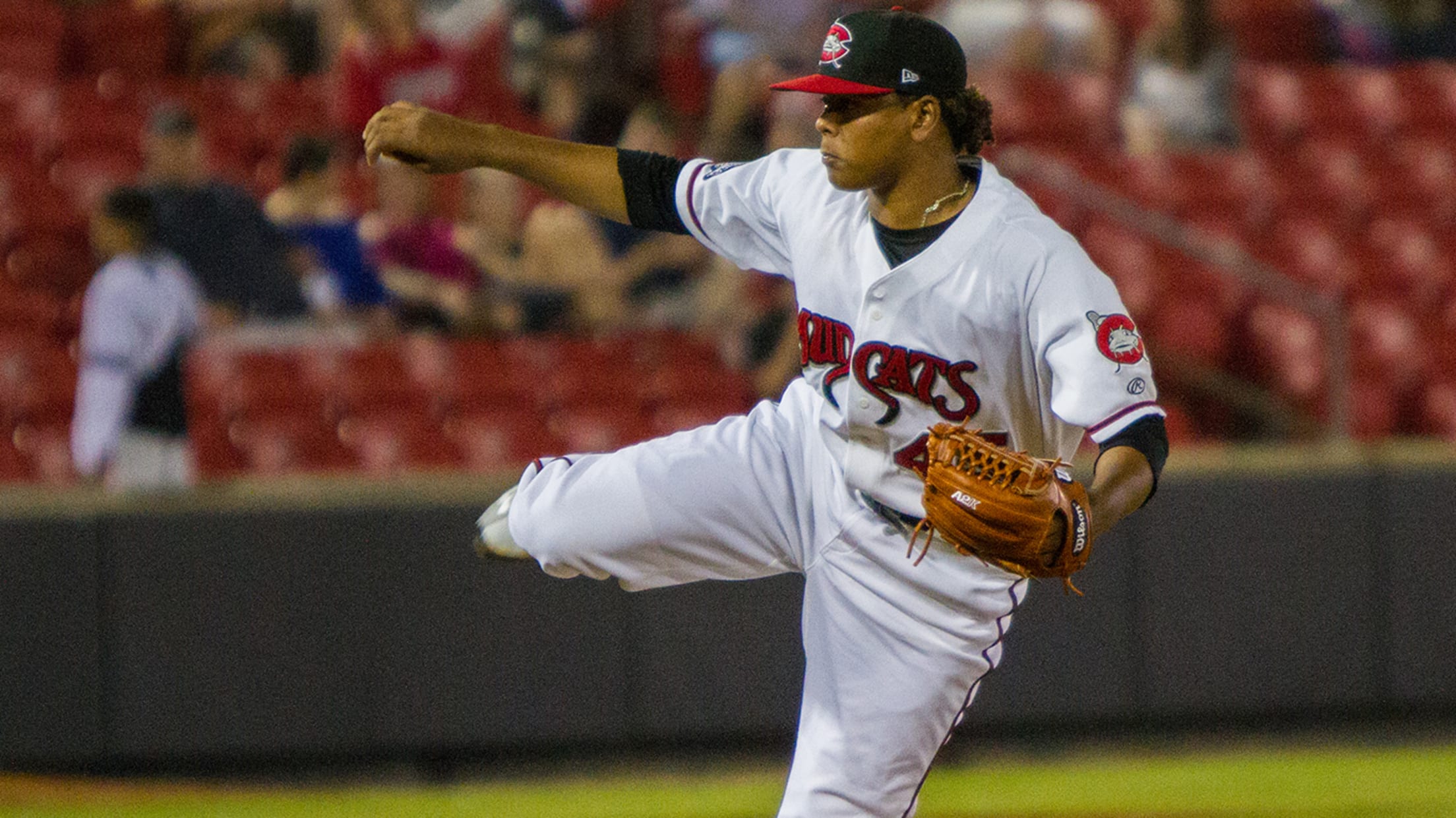 ZEBULON, N.C. - Former Carolina Mudcats pitcher Freddy Peralta has been called up to the Milwaukee Brewers and will make his Major League Baseball debut today when he starts at Coors Field in Denver, CO against the Colorado Rockies at 3:10 PM ET. Peralta pitched for the Mudcats during the
Prospect Roundup: Games of May 7
Brewers' Hiura collects more hits; Mets' Peterson polishes gem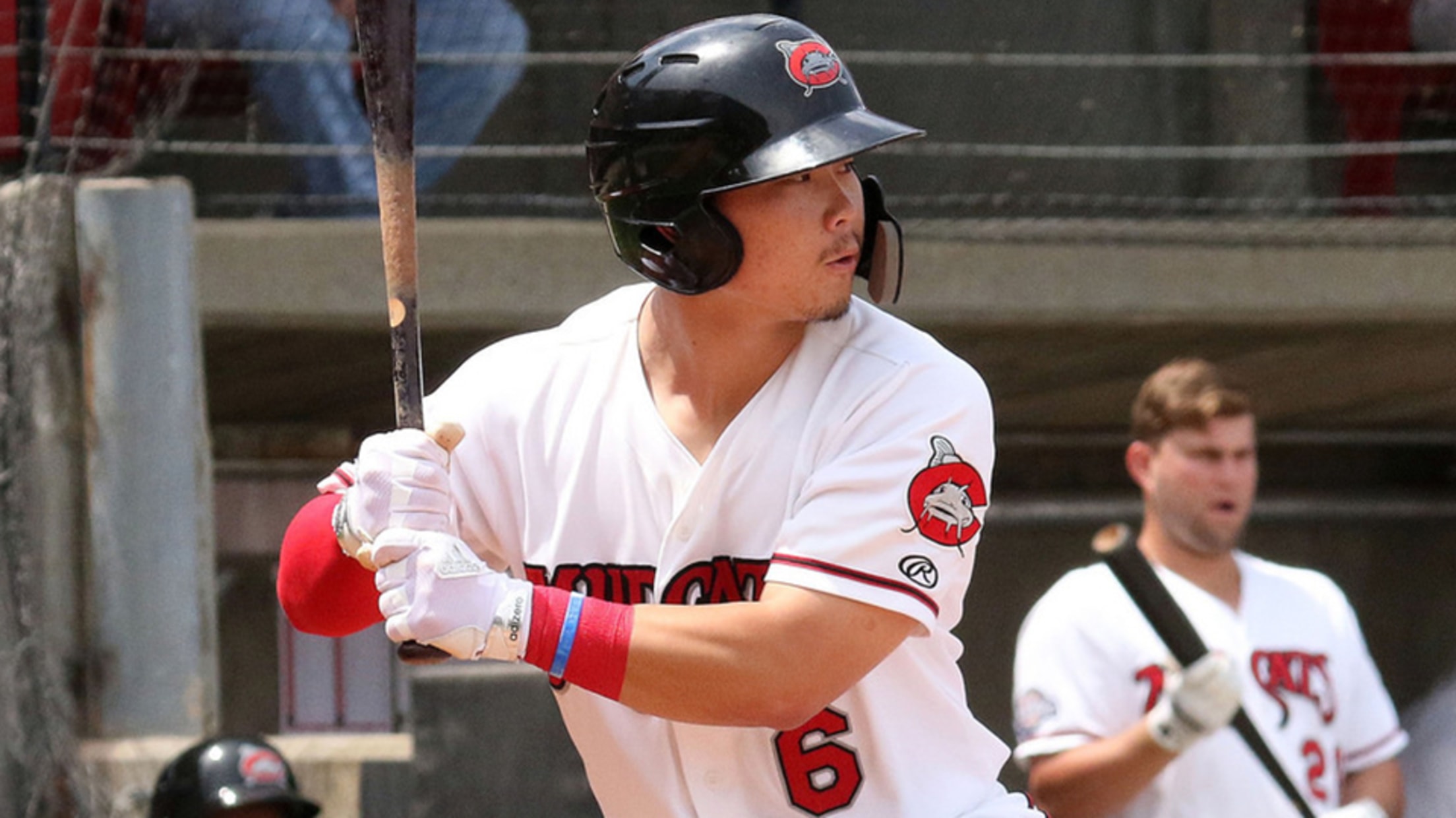 Theme of the dayLet's talk about Vlad:Vladimir Guerrero Jr. was already becoming a viral sensation Monday when he hit an opposite-field home run off the tee in front of MLB Network cameras. How did he follow that up? With two homers that actually counted, including one that hit the hotel
Freddy Peralta named Brewers Minor League Pitcher of the Month
Peralta allowed just one run over 22.1 innings during the month of August with 33 strikeouts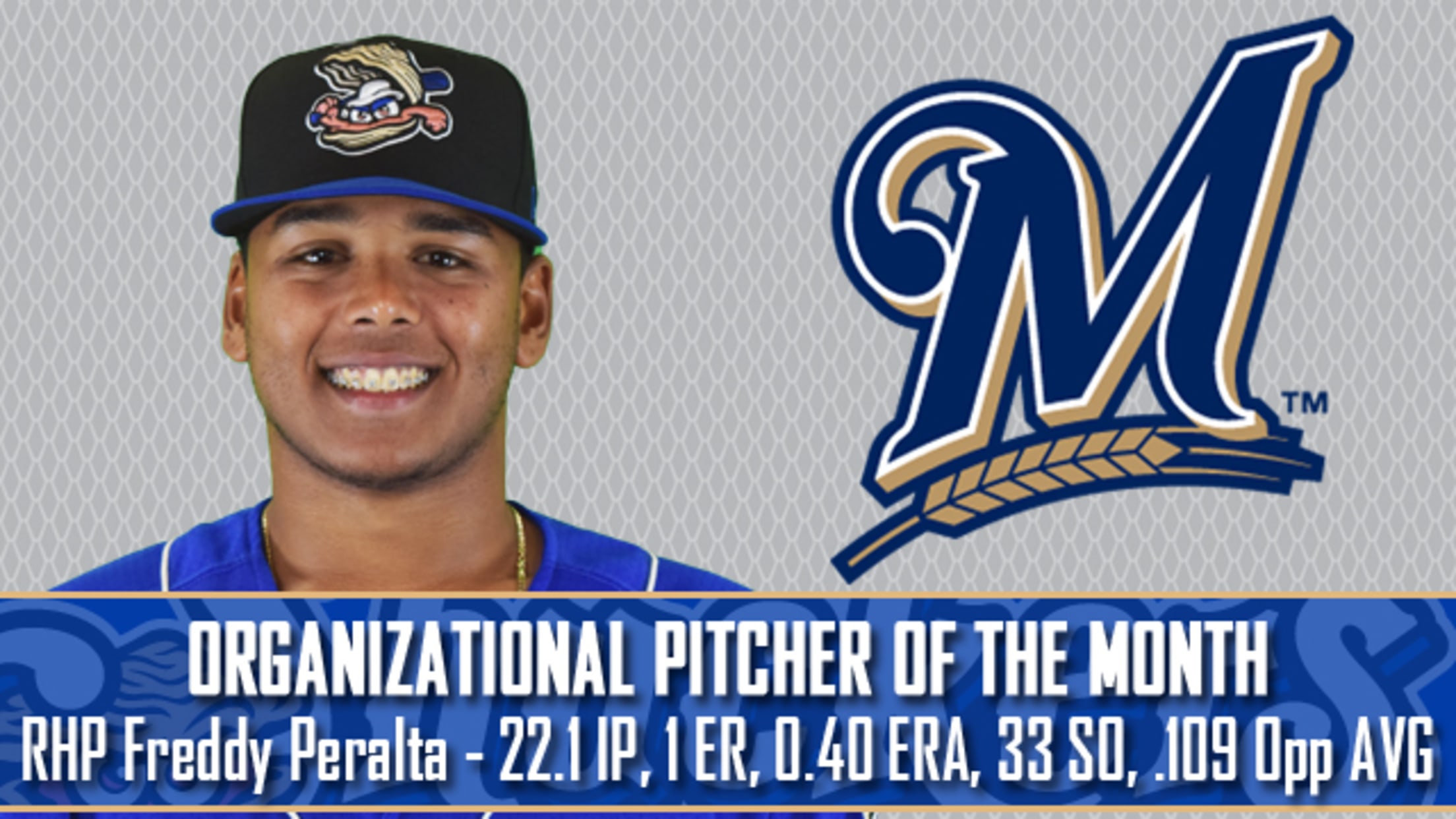 BILOXI, MS - The Milwaukee Brewers have announced that Biloxi Shuckers starting pitcher Freddy Peralta has been named the Pitcher of the Month in the organization for the month of August. Peralta, 21, finished August with just one earned run allowed and 33 strikeouts in 22.1 innings (0.40 ERA), dropping
Shuckers' Peralta flourishes with arm, glove
Brewers No. 11 prospect fans career-high 12, makes no-look snag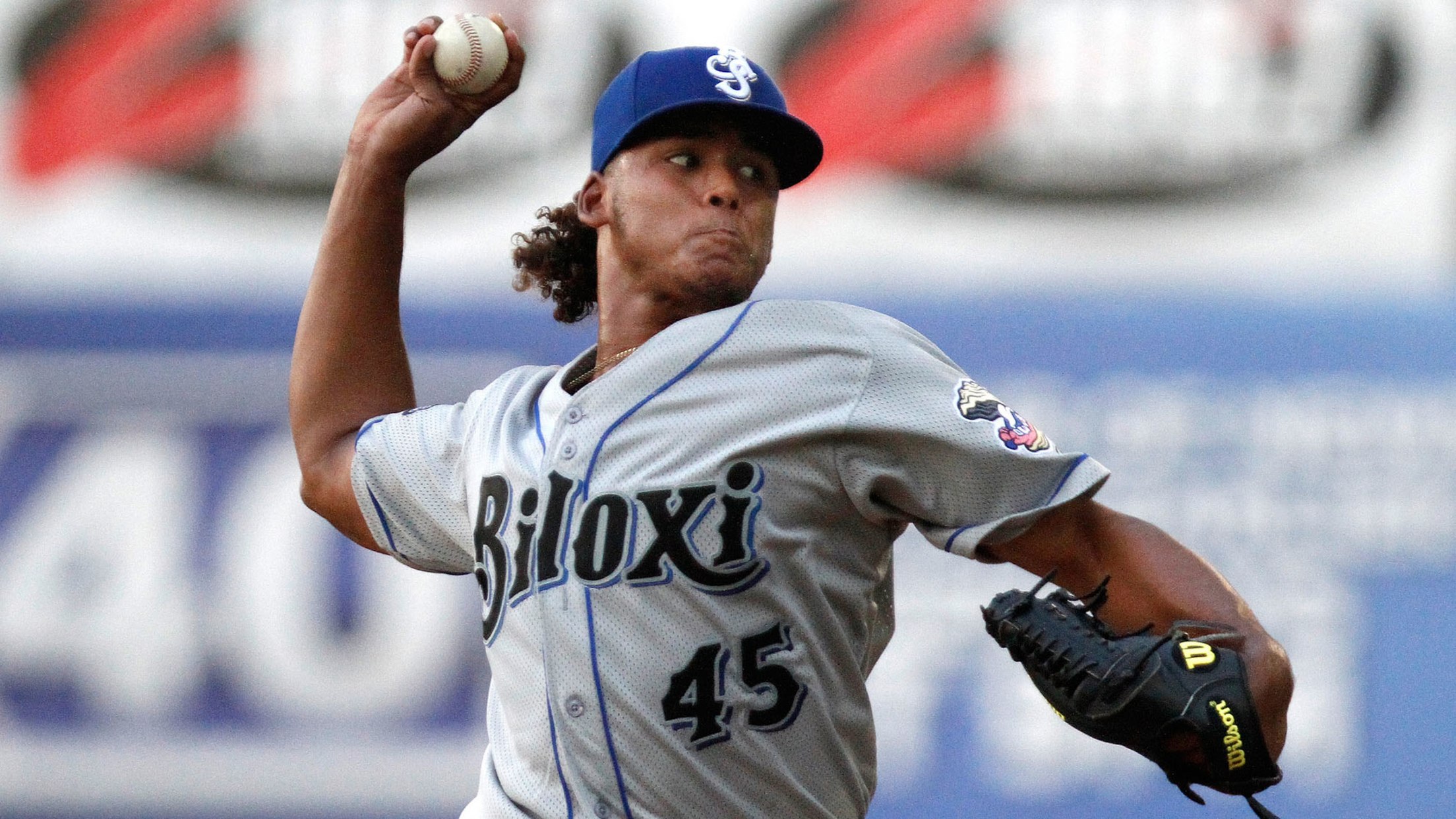 Double-A Jacksonville was already having a hard time putting the ball in play against Biloxi's Freddy Peralta, so it seemed unfair when he made a no-look, back-handed grab on a comebacker in the sixth inning Monday."I think he was very surprised when he did make that catch," his pitching coach
Starting pitcher Freddy Peralta promoted to Biloxi, Mejia placed on DL
Peralta had a 3.04 ERA with the Carolina Mudcats in 12 games, 8 starts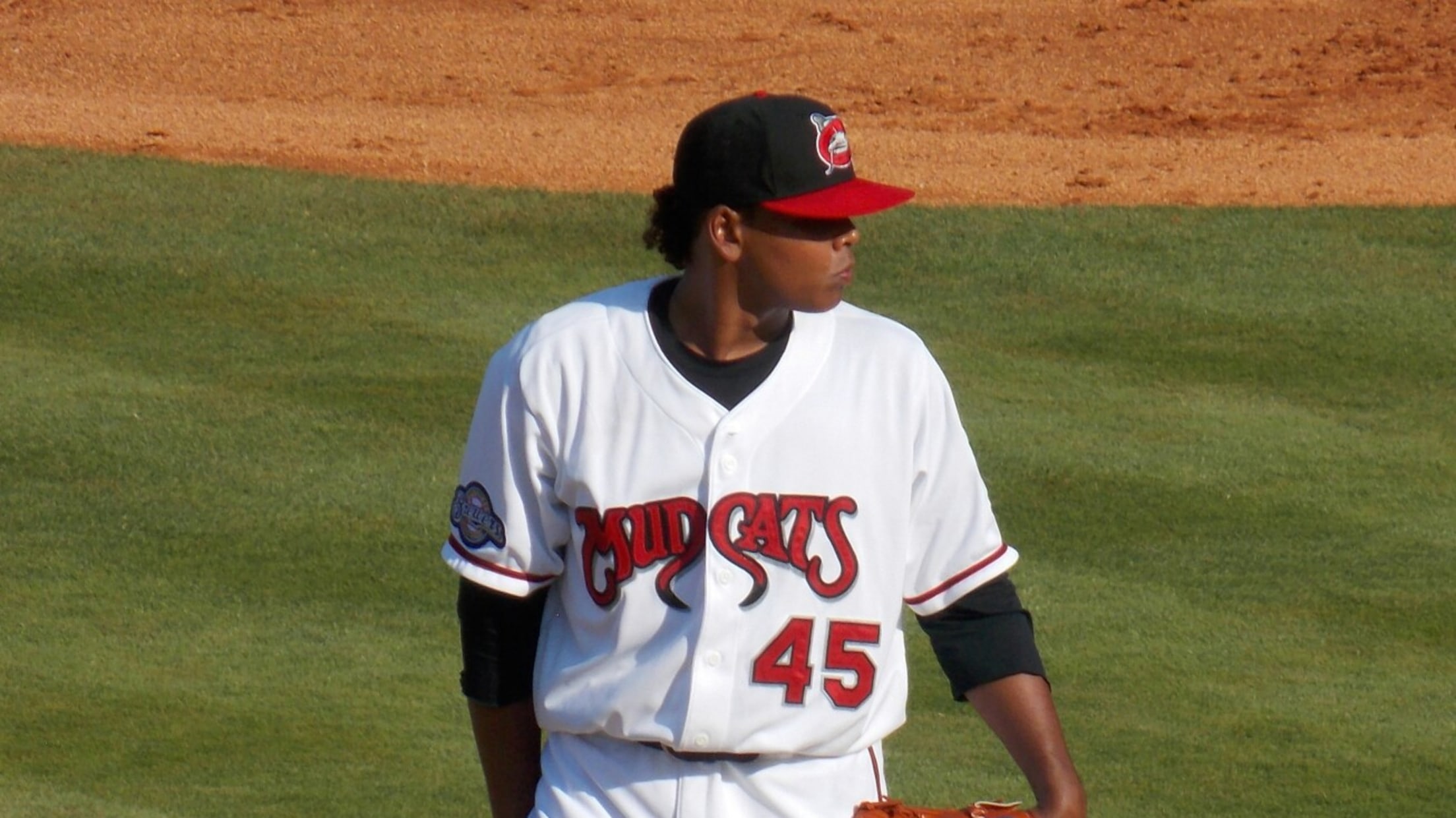 BILOXI, MS - The Milwaukee Brewers announced the following roster moves on Thursday. RHP Freddy Peralta  has been transferred to Double-A Biloxi and C Natanael Mejía has been placed on disabled list retroactive to June 15.
Six Mudcats named 2017 Southern Division All-Stars
Diaz, Gatewood, Griep, Peralta, Ponce and Ray were all named Southern Division All-Stars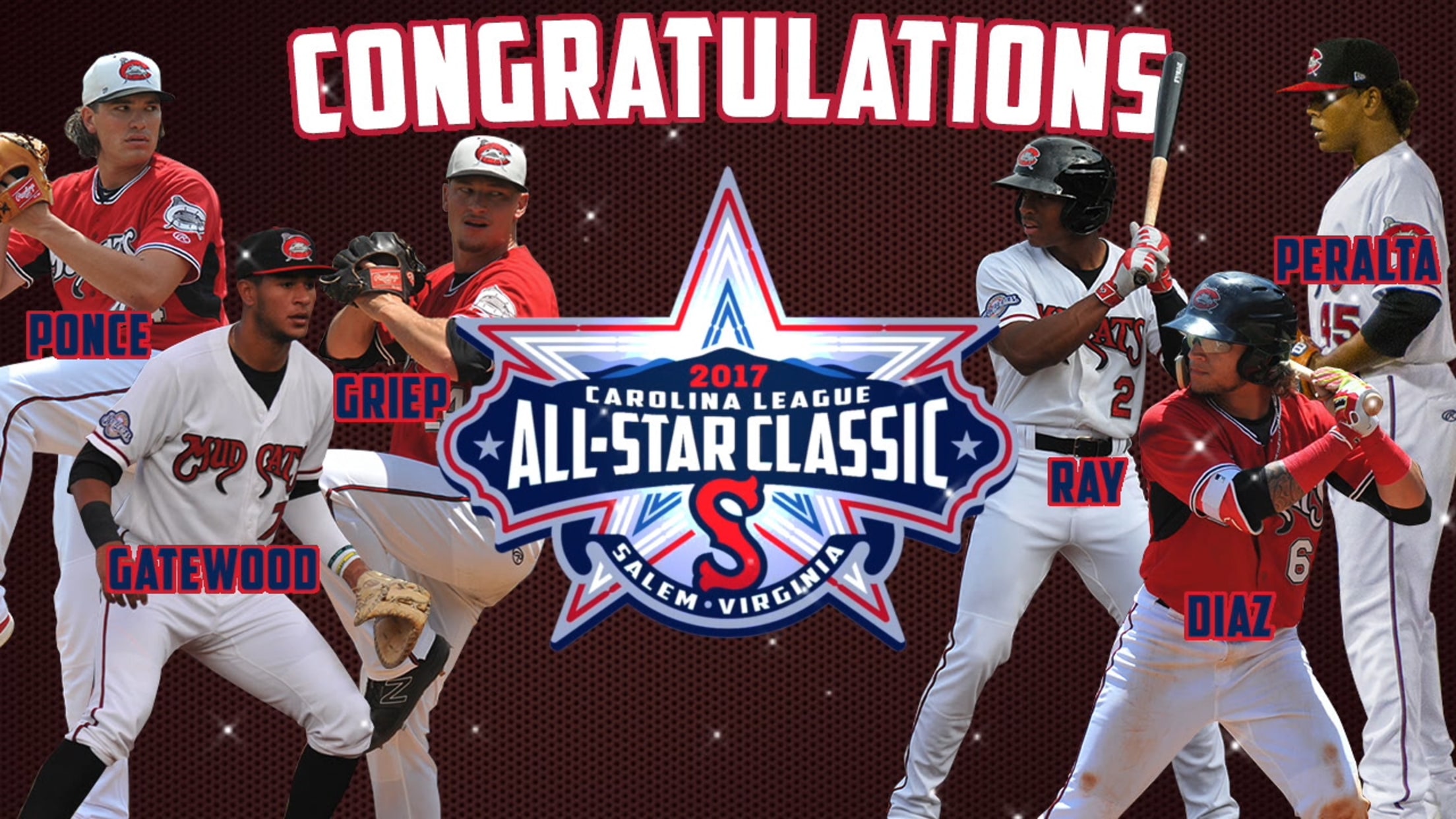 ZEBULON, N.C. - The Carolina League announced its Southern Division All-Star team today and the Carolina Mudcats placed a division best six players to the team as Isan Díaz, Jake Gatewood, Nate Griep, Freddy Peralta, Cody Ponce and Corey Ray were all named to the 2017 Carolina League All-Star Classic
Carolina's Diplan, Peralta flirt with no-no
Milwaukee's No. 11, 19 prospects carry bid into eighth inning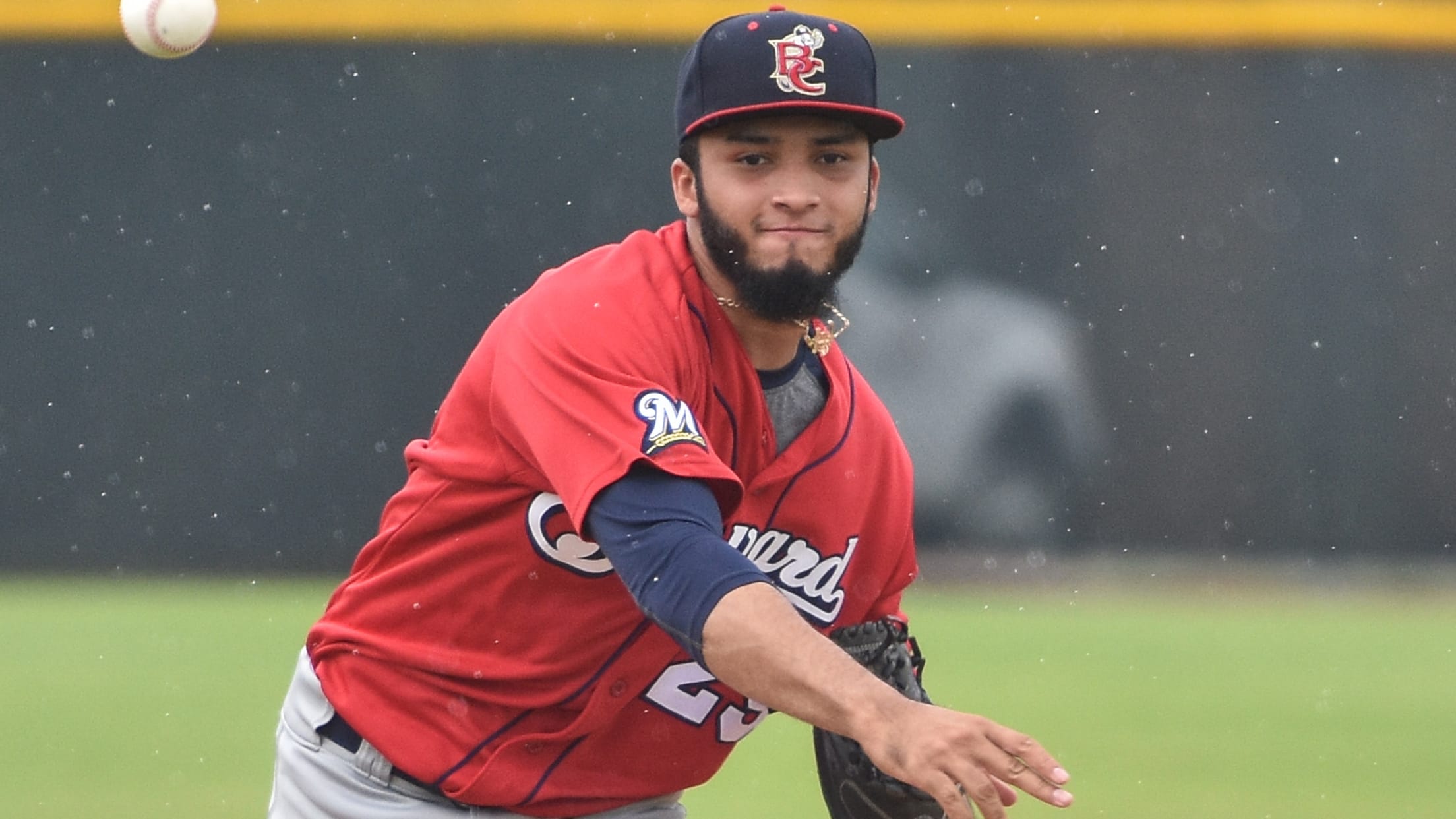 When Class A Advanced Carolina pitching coach David Chavarria peeked at the scoreboard after seven innings Monday, he wasn't all that shocked to see complete domination. With the stuff his charges Marcos Diplan and Freddy Peralta have, he considered it inevitable that they'd get a chance at a no-hitter."Both of
Diplan, Peralta and Griep lead Mudcats to nail-biting win
Marcos Diplan and Freddy Peralta combined to no-hit the Blue Rocks through 7.0 innings on Monday