Prospects in the Giants' 2020 player pool 
Up-and-coming talent could gets some looks from San Francisco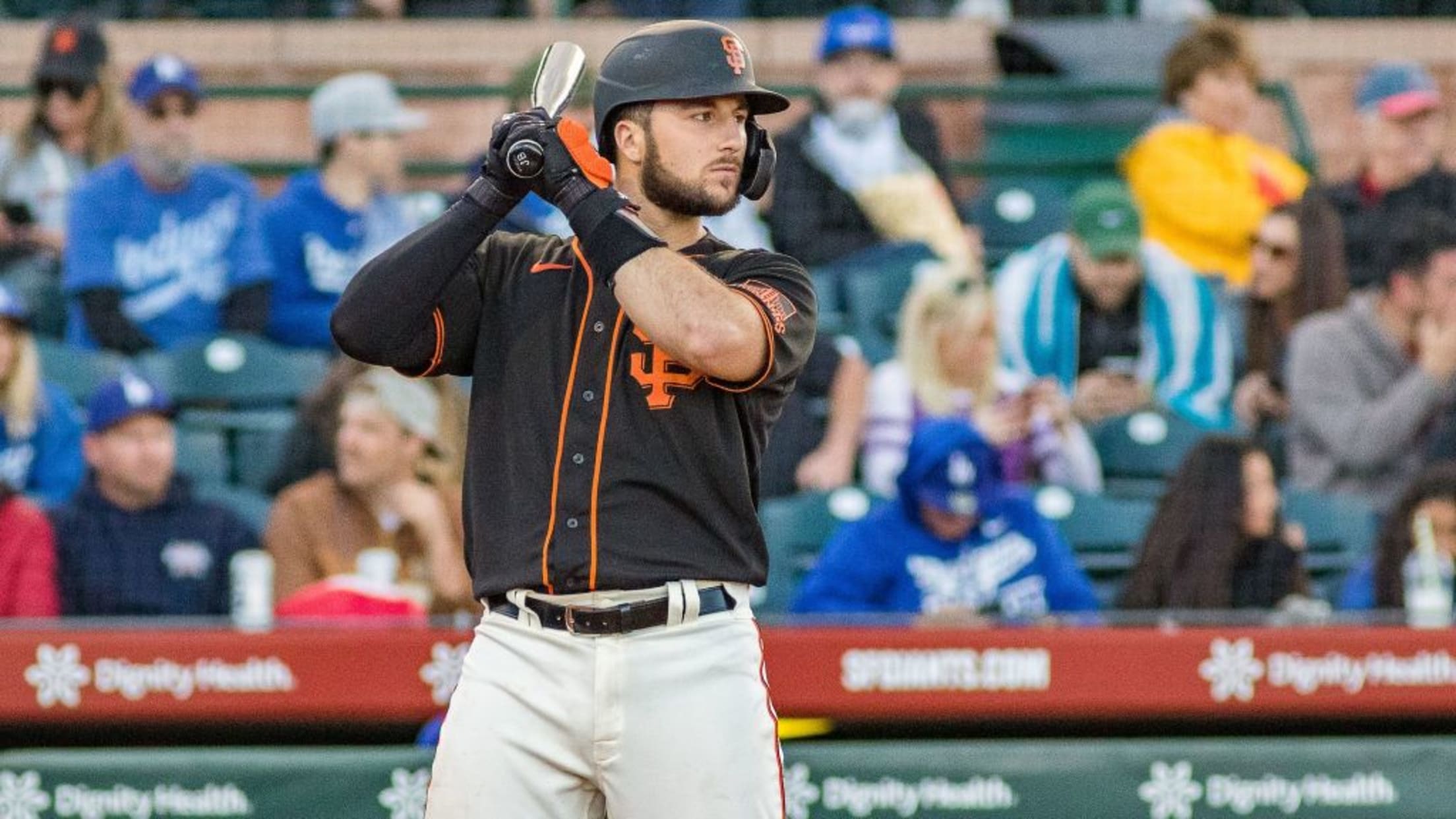 As part of the new rules for the 2020 Major League season, each of the 30 organizations will maintain a 60-man player pool for the duration of the campaign. Some members of the player pool will feature on the active Major League roster while others will work out at an
Toolshed dream lineup: Ages 24 and up
Murphy, McKay, Kopech bring star power to older prospect group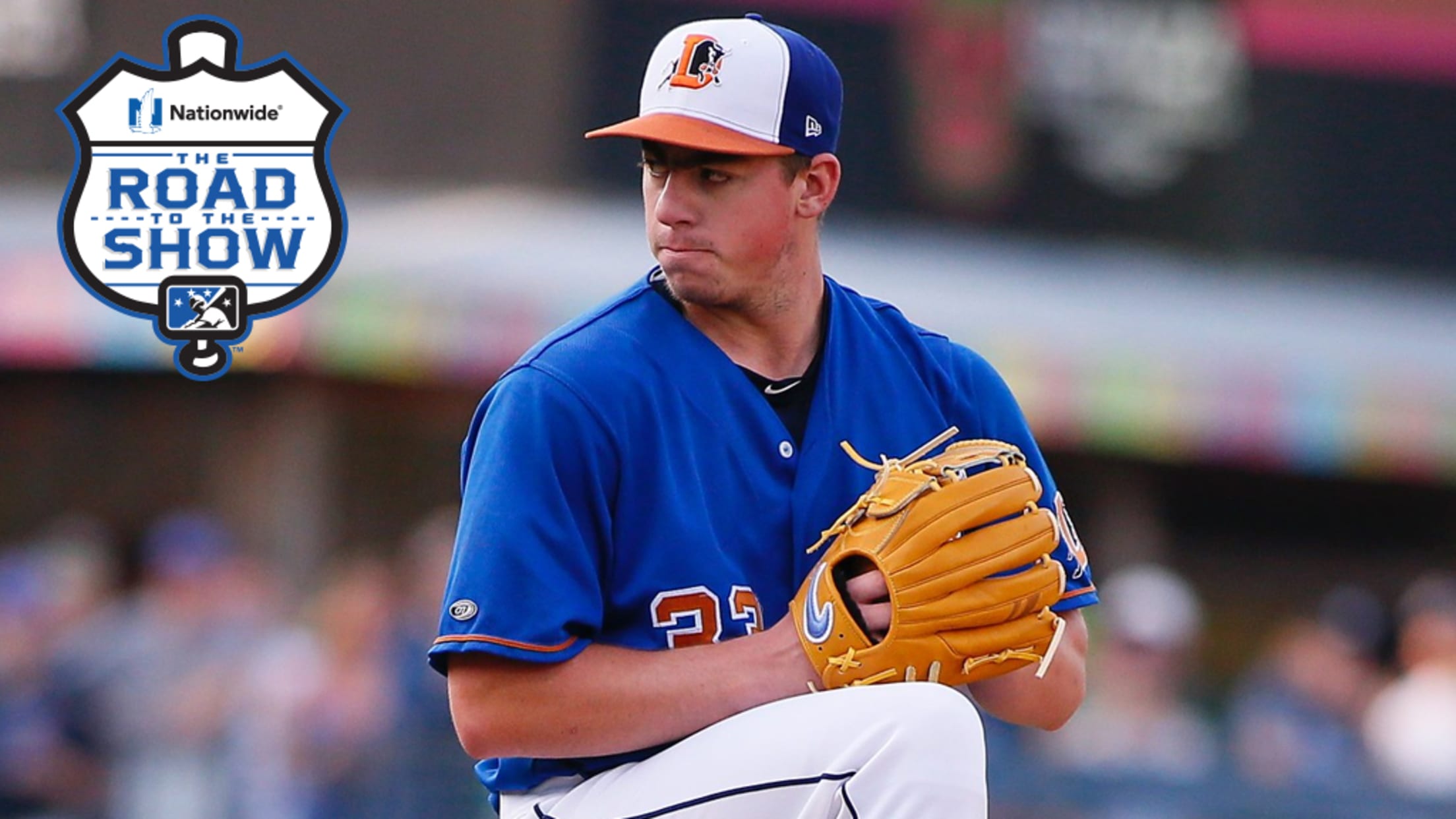 There may be no Minor League Baseball games yet, but that's not going to stop us from dreaming about lineups.Toolshed has crafted the best possible prospect lineups, sorted by age. To date, the series has focused on teenagers, 20-year-olds, 21-year-olds, 22-year-olds and 23-year-olds. This time, we turn our attention to prospects who will be 24
Supak, Ashby headline Brew Crew future
System sent Dubon, Grisham, Hiura up to Milwaukee in 2019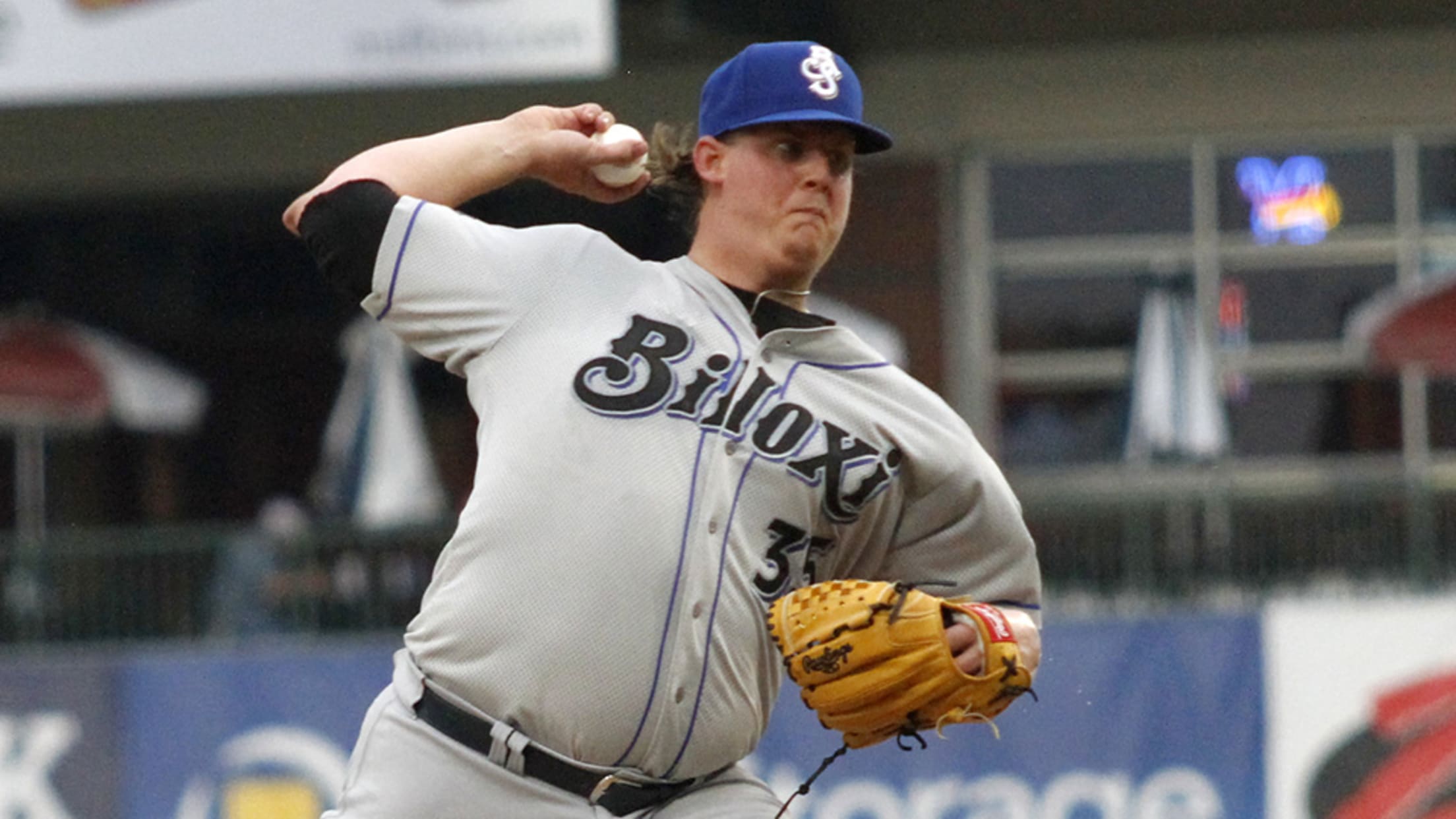 Each offseason, MiLB.com goes position by position across each system and honors the players -- regardless of age or prospect status -- who had the best seasons in their organization. Click here to locate your favorite club.If you want to learn about the future of the Milwaukee Brewers, look no further than
Cueto makes first of potentially two rehab starts with Sacramento
River Cats miss chance to clinch division in 9-5 loss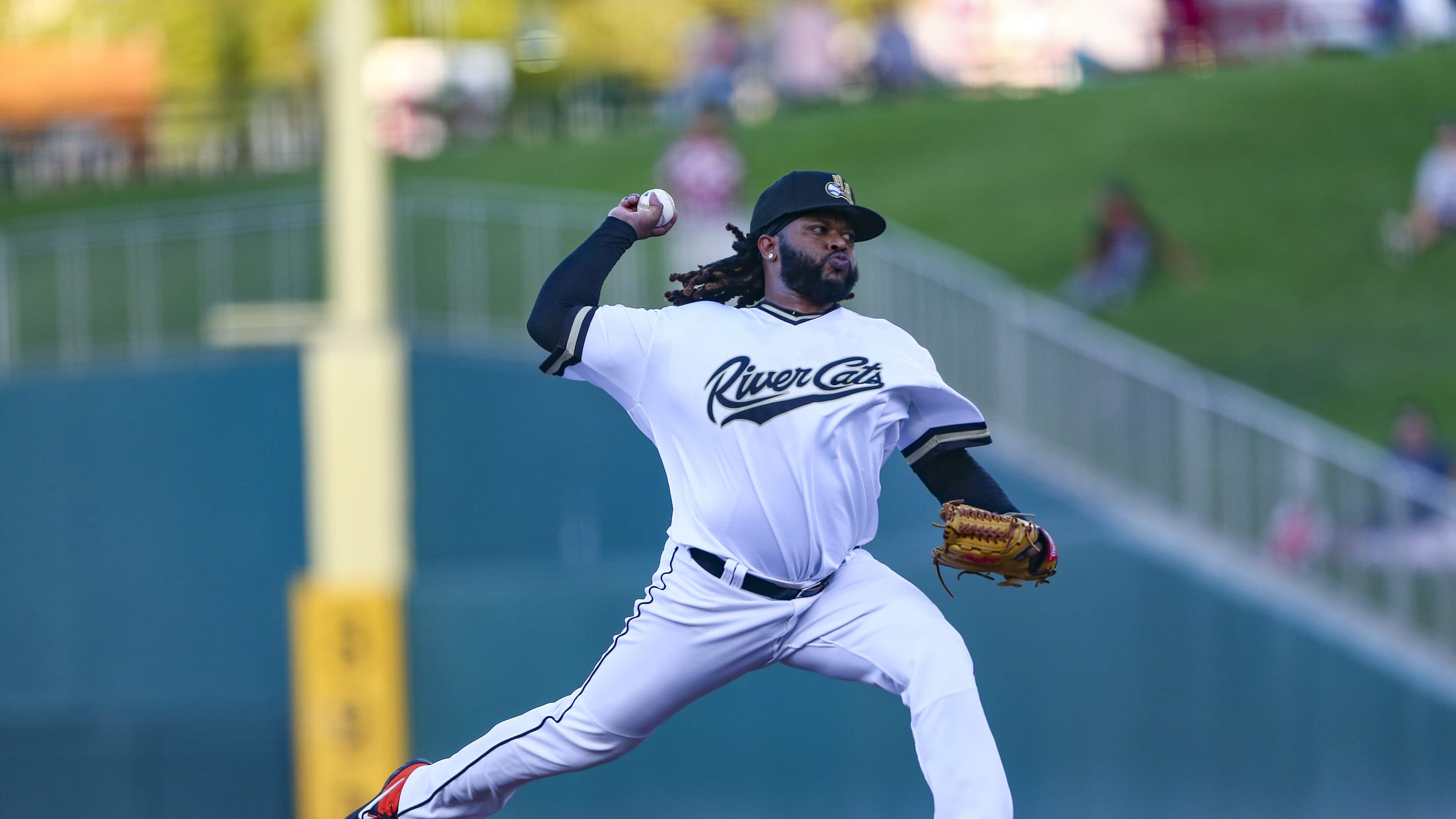 WEST SACRAMENTO, Calif. -- The Sacramento River Cats (69-64) remain one win away from clinching the Pacific Northern division title as they fell 9-5 on Monday night to the Reno Aces (62-71).Fan-favorite Johnny Cueto was in town making his fifth rehab appearance of the season, and first with Sacramento. He
River Cats settle for series split after dropping finale
Magic number remains at one as the club travels home to face the Aces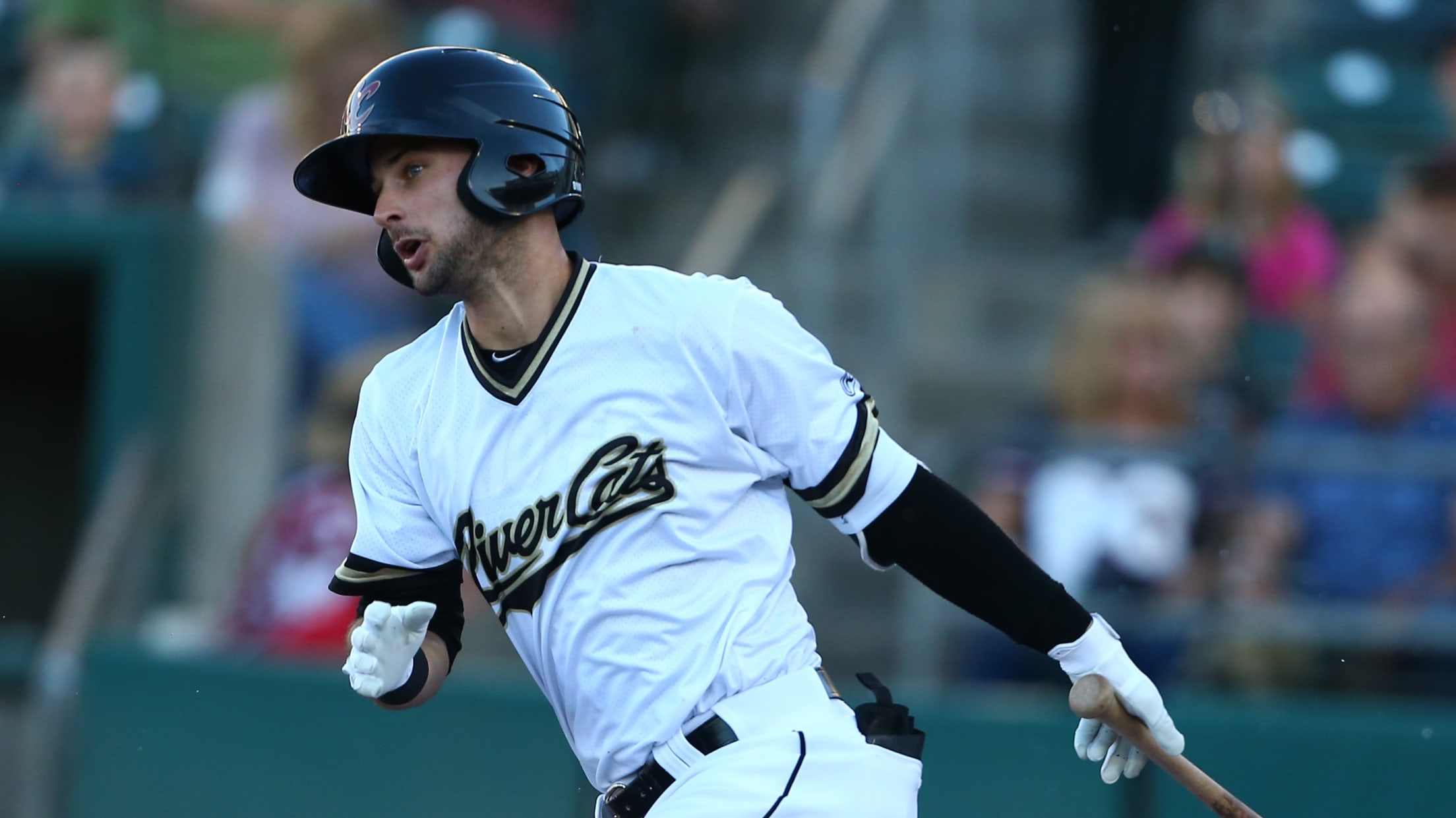 EL PASO, Texas - The Sacramento River Cats (69-63) had a chance to secure their 12th division title on Sunday evening, but it was not meant to be, as the El Paso Chihuahuas (77-55) shut out Sacramento 6-0 behind a gem from lefty Dillon Overton.Starter Burch Smith was excellent through
Prospect Roundup: Games of August 23
Tigers' Skubal fans 11 more; Giants' Dubon scores five runs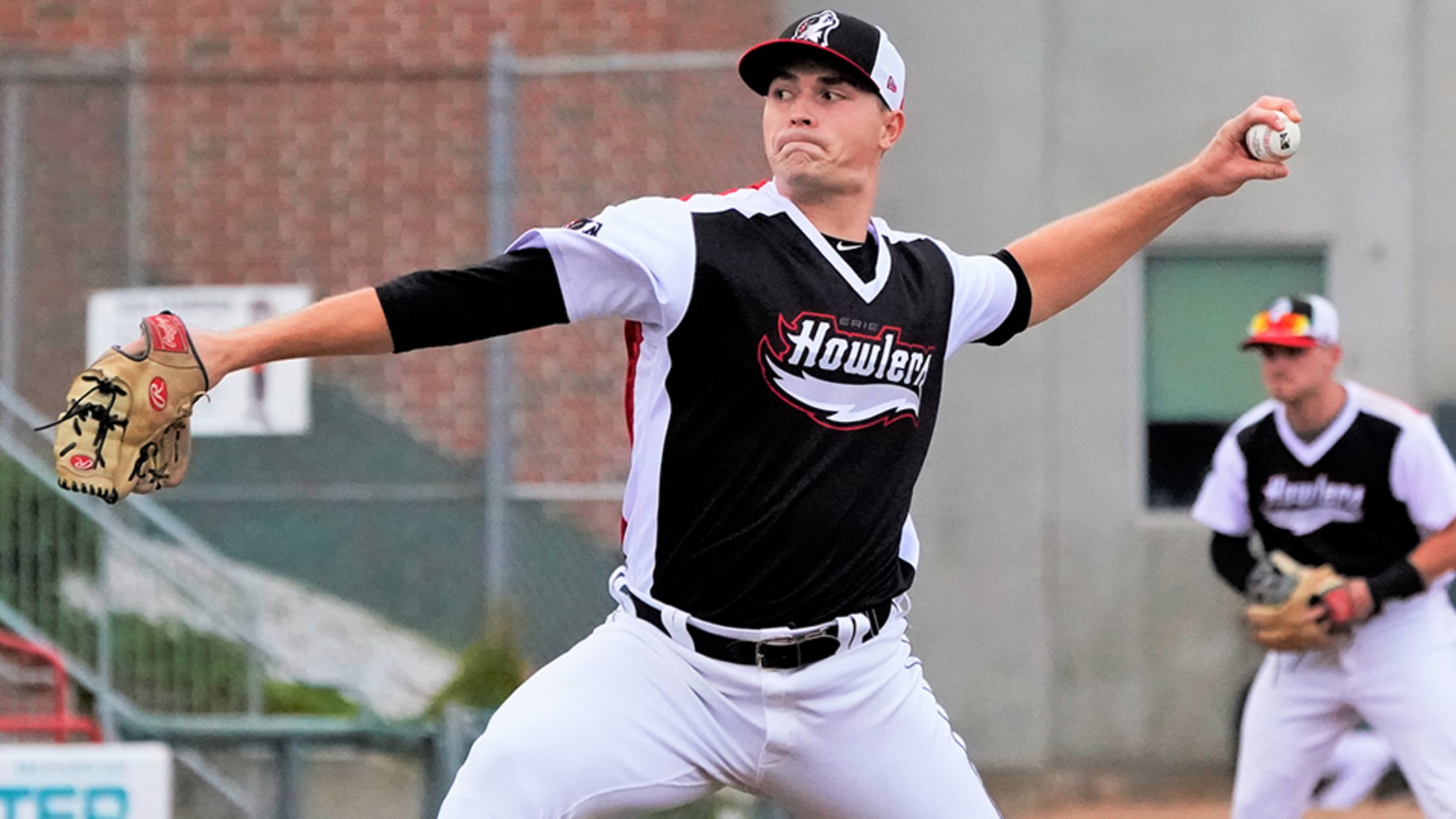 Tigers LHP Tarik Skubal, Double-A Erie: 5 2/3 IP, 3 H, 2 R/ER, 1 BB, 11 K -- Detroit's No. 4 prospect recorded double-digit strikeouts for the sixth time in eight starts with the SeaWolves. Since he was promoted from Class A Advanced Lakeland on July 5, Skubal is averaging 17.7
Top of the River Cats lineup destroys El Paso pitching in decisive win
Dubon, Rickard, Gerber account for 11 of 18 River Cats hits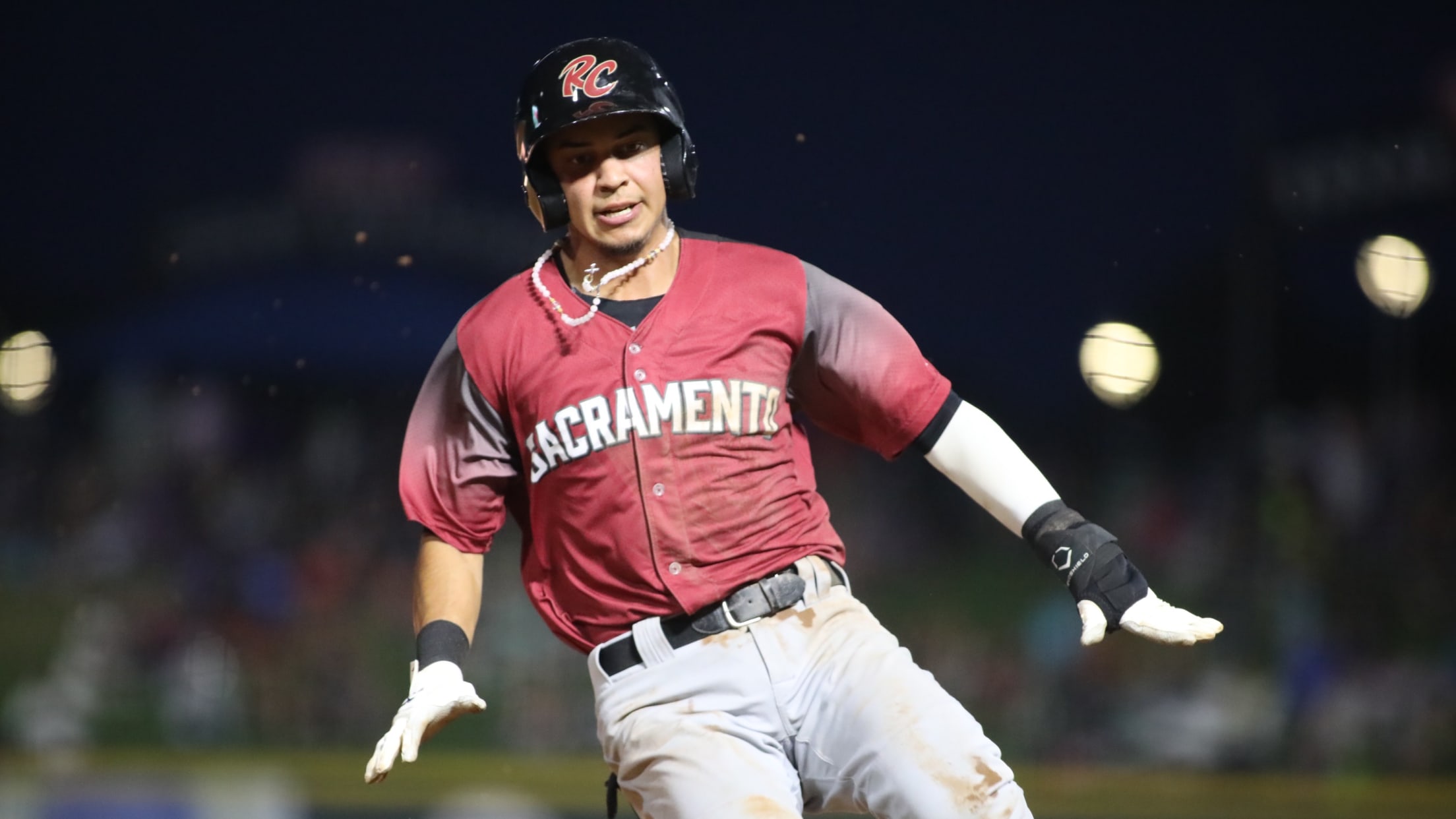 EL PASO, Texas - The Sacramento River Cats (69-61) inched closer to clinching a playoff berth Friday night, winning in convincing fashion, 11-5 against the El Paso Chihuahuas (75-55).The top of the Sacramento order wasn't fooled by El Paso's pitching on Friday night, as Mauricio Dubón, Joey Rickard and Mike
Prospect Roundup: Games of August 22
Nats' Rutledge hurls five scoreless; A's Calabuig goes 5-for-5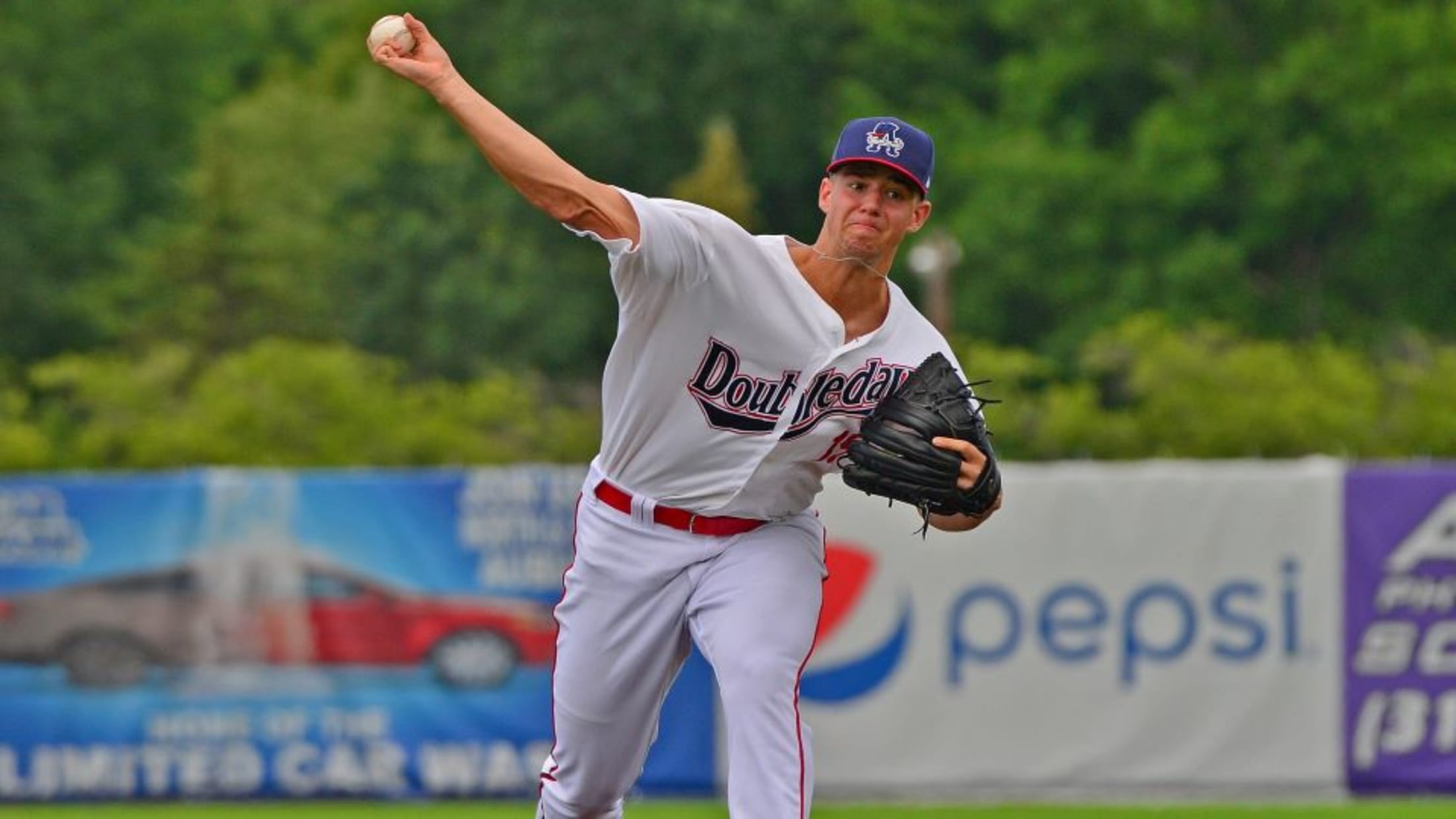 Nationals RHP Jackson Rutledge, Class A Hagerstown: 5 IP, H, BB, 3 K -- The 6-foot-8 right-hander turned in his second scoreless outing in the last three starts, anchoring the Suns' 2-0 win against Greenville. Washington's third-ranked prospect yielded a leadoff single to top-ranked Boston prospectTriston Casas in the second
Rickard leads River Cats in powerful win over El Paso
Sacramento launches five home runs in 9-3 victory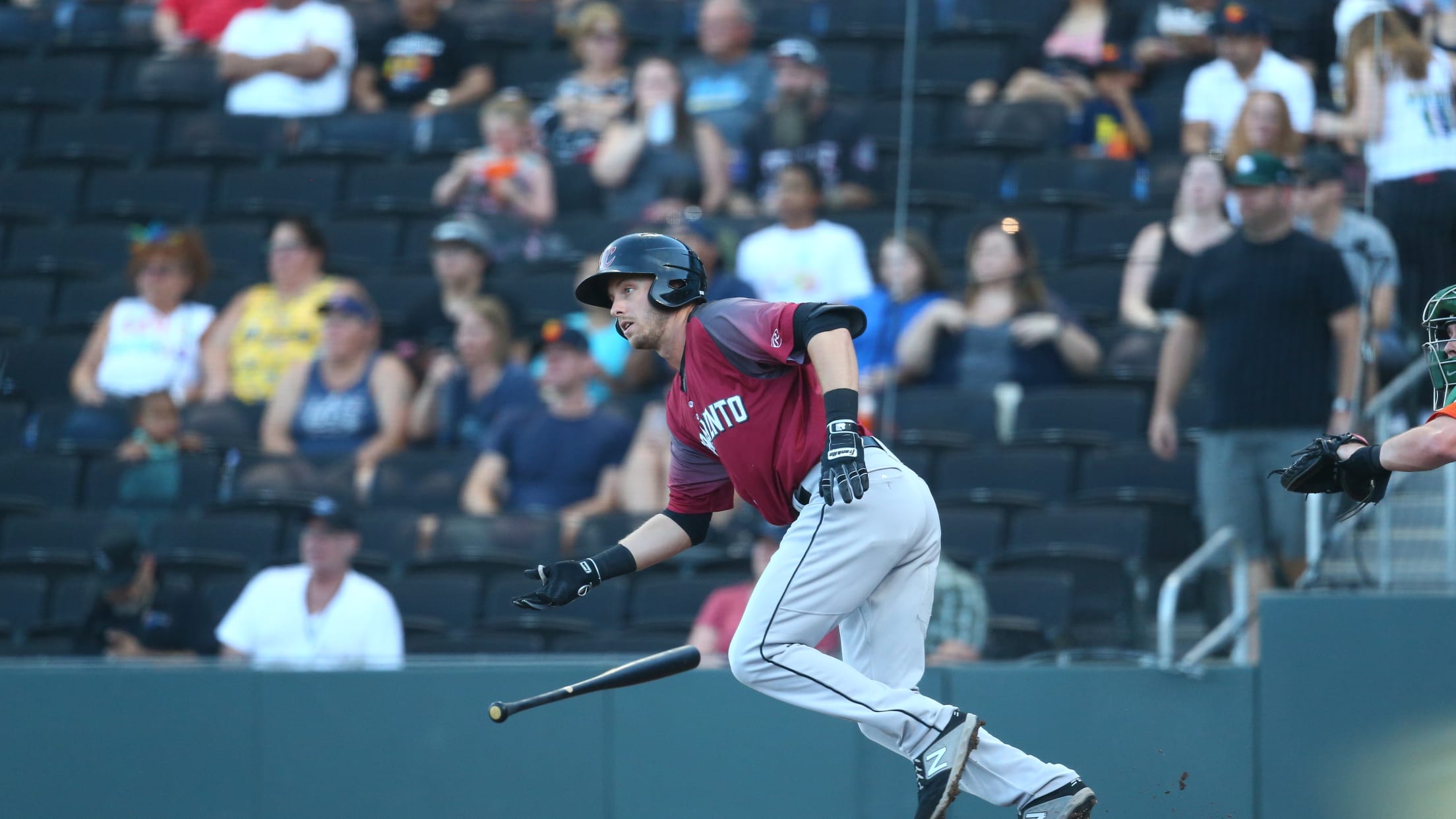 EL PASO, Texas -- The Sacramento River Cats (68-61) rebounded nicely from Wednesday night's shutout loss with a series-opening 9-3 win against the El Paso Chihuahuas (75-54).Sacramento was on the board early as leadoff man Mauricio Dubón singled and was immediately plated by outfielder Joey Rickard's first of two home
River Cats launch four home runs in lopsided win
Anderson pitches 3.1 scoreless in successful rehab start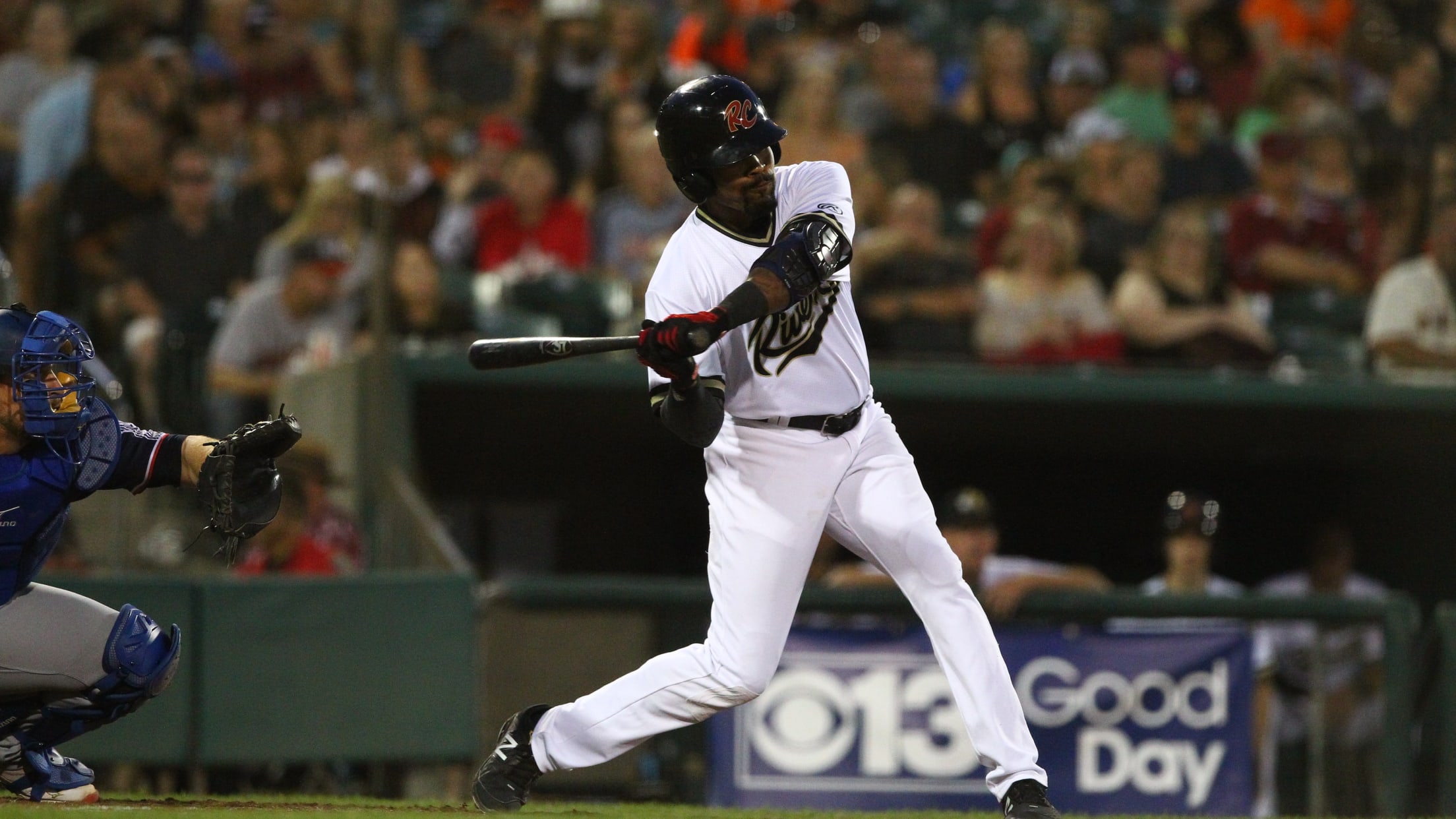 WEST SACRAMENTO, Calif. -- The Sacramento River Cats (67-60) raked eight extra-base hits in a 9-2 rout of the Albuquerque Isotopes (54-73) to even the series.After jumping out to a 3-0 lead, the River Cats offense would continue to pile on the runs with four long balls over the next
Gerber stays hot against Isotopes but River Cats drop opener
New franchise record set for extra-base hits in a season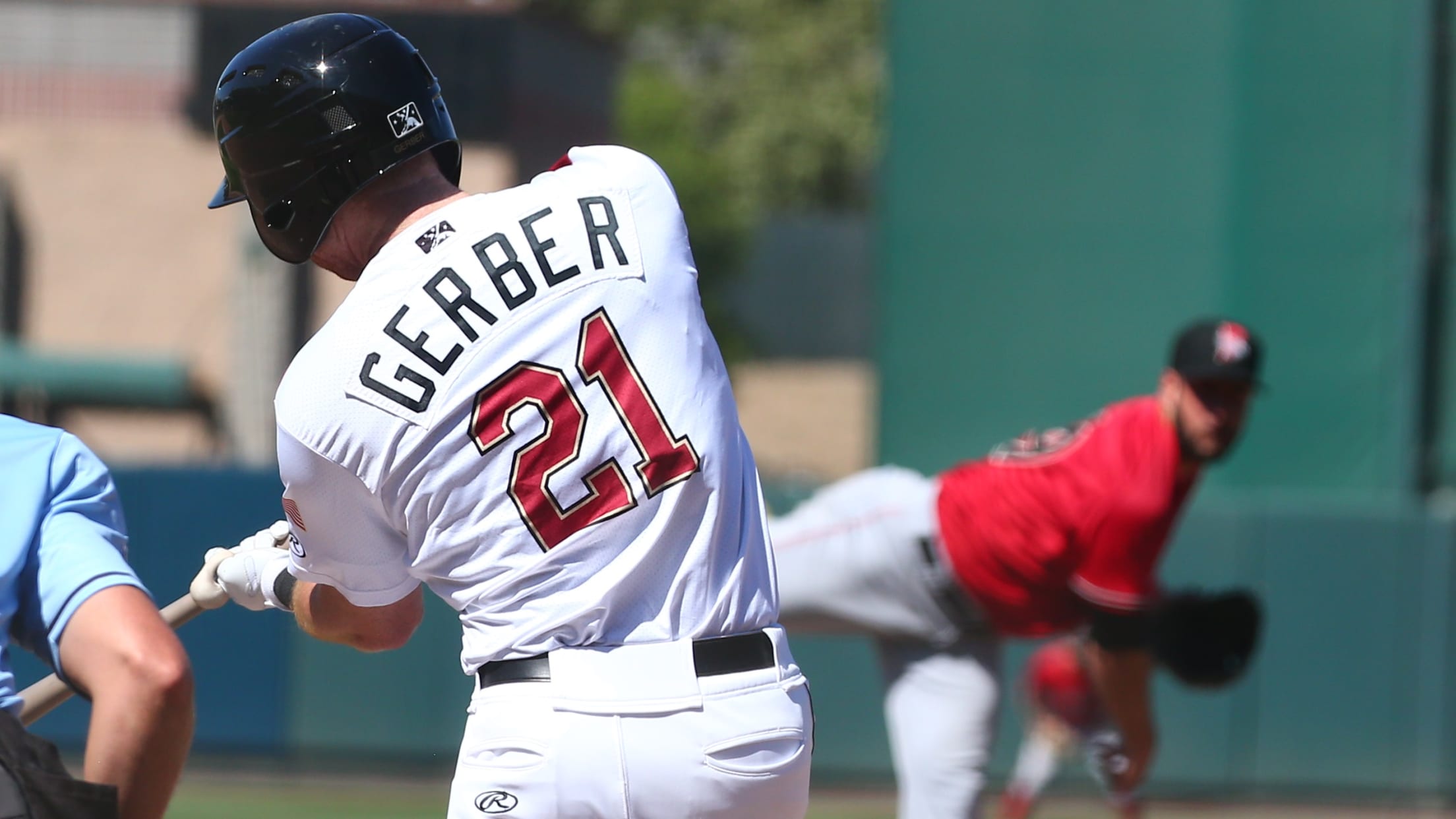 WEST SACRAMENTO, Calif. -- The Sacramento River Cats (66-60) were bested by seven-year Major League veteran Chris Rusin in Monday night's series opener with the Albuquerque Isotopes (54-72) by a final score of 4-1.The Albuquerque left-hander tossed 7.2 innings of one-run ball, holding the River Cats to just five hits.
Local names lead River Cats to victory in finale
Dubon paces offense with four hits, Haley tosses six one-run innings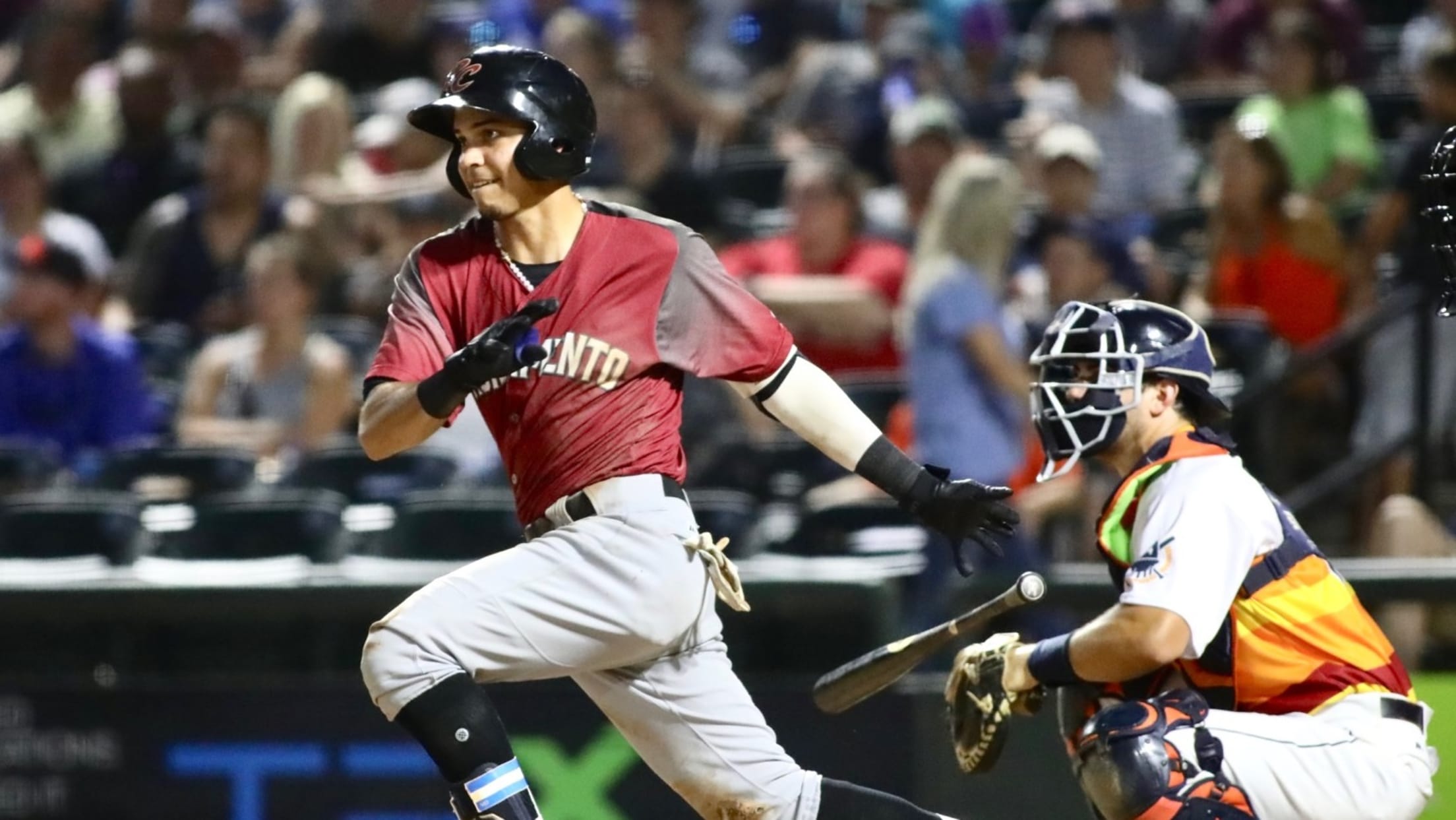 RENO, Nev. - The Sacramento River Cats (65-59) were carried to series split by a couple of local products, defeating the Reno Aces (59-65) 8-1 in their Sunday finale. The win puts the River Cats in the driver's seat in the division, now leading the Aces by seven games with
Dubon nabs first four-hit game since April
Giants No. 8 prospect records 35th multi-hit game of season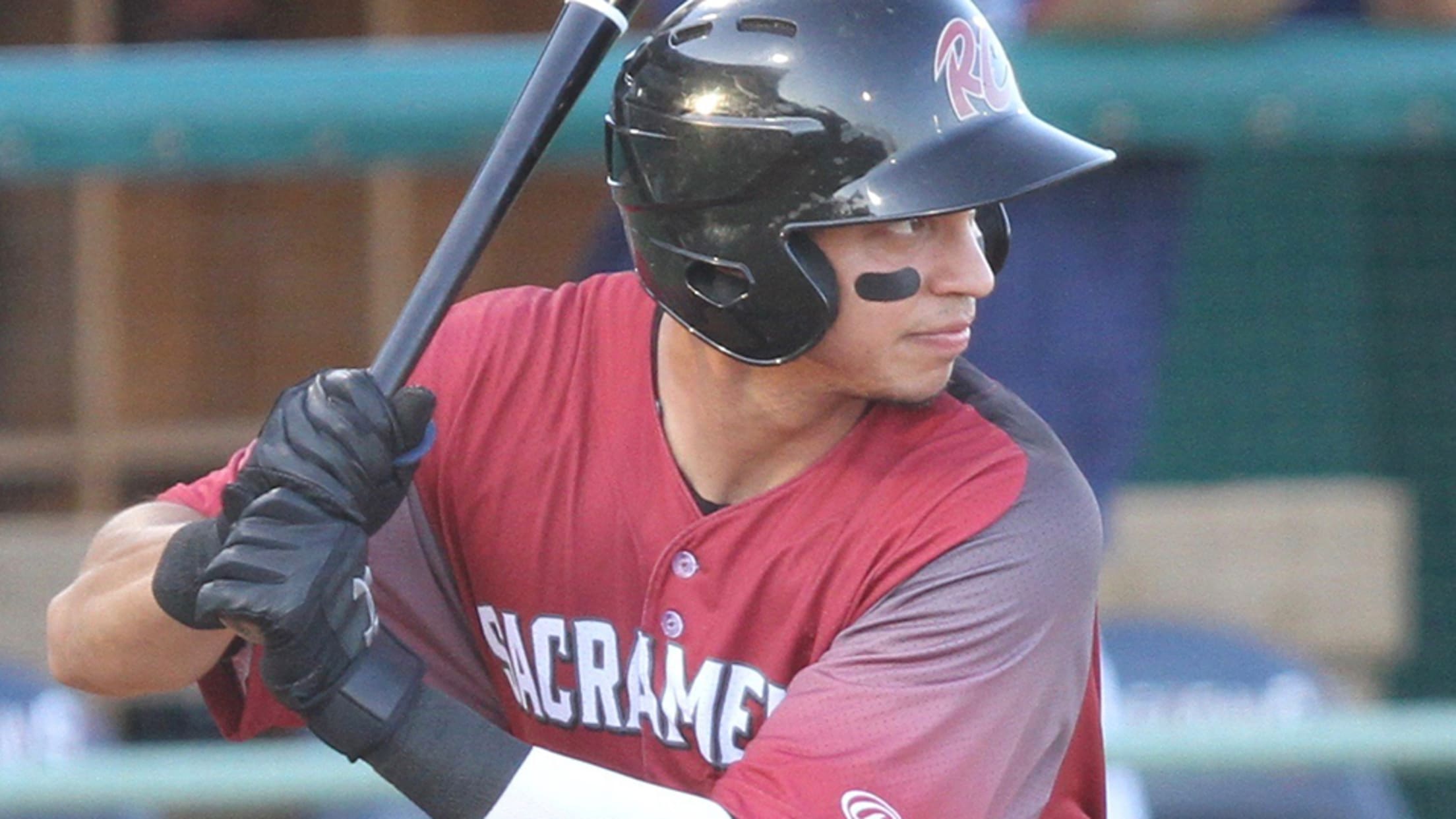 Mauricio Dubón hadn't recorded a four-hit game since he was a member of the Brewers organization. The 25-year-old infielder broke out for his new club in a big way Sunday. San Francisco's No. 8 prospect collected four hits -- including a home run -- and two RBIs as Triple-A Sacramento romped
Late Aces rally dooms River Cats in series opener
Avelino, Davis homer for Sacramento in tough 6-5 loss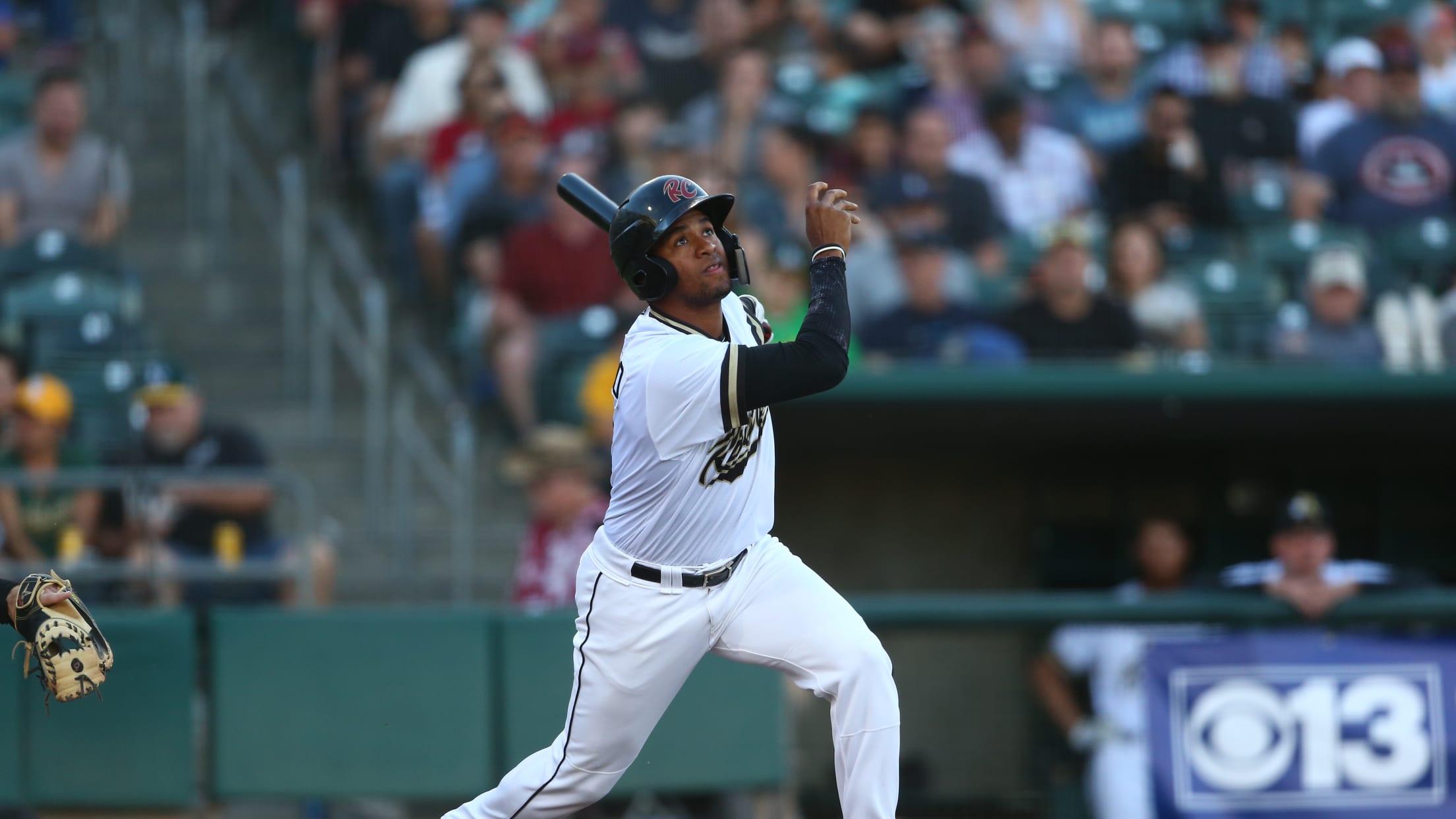 RENO, Nev. -- The Sacramento River Cats (64-58) dropped game one of a crucial four-game set with the division rival Reno Aces (58-64) by a final score of 6-5. The River Cats now lead the Pacific Northern division by six games over the Aces and by nine over the Fresno
Dubon launches first Raley Field home run
River Cats fall 13-3 in front of franchise's 100th sellout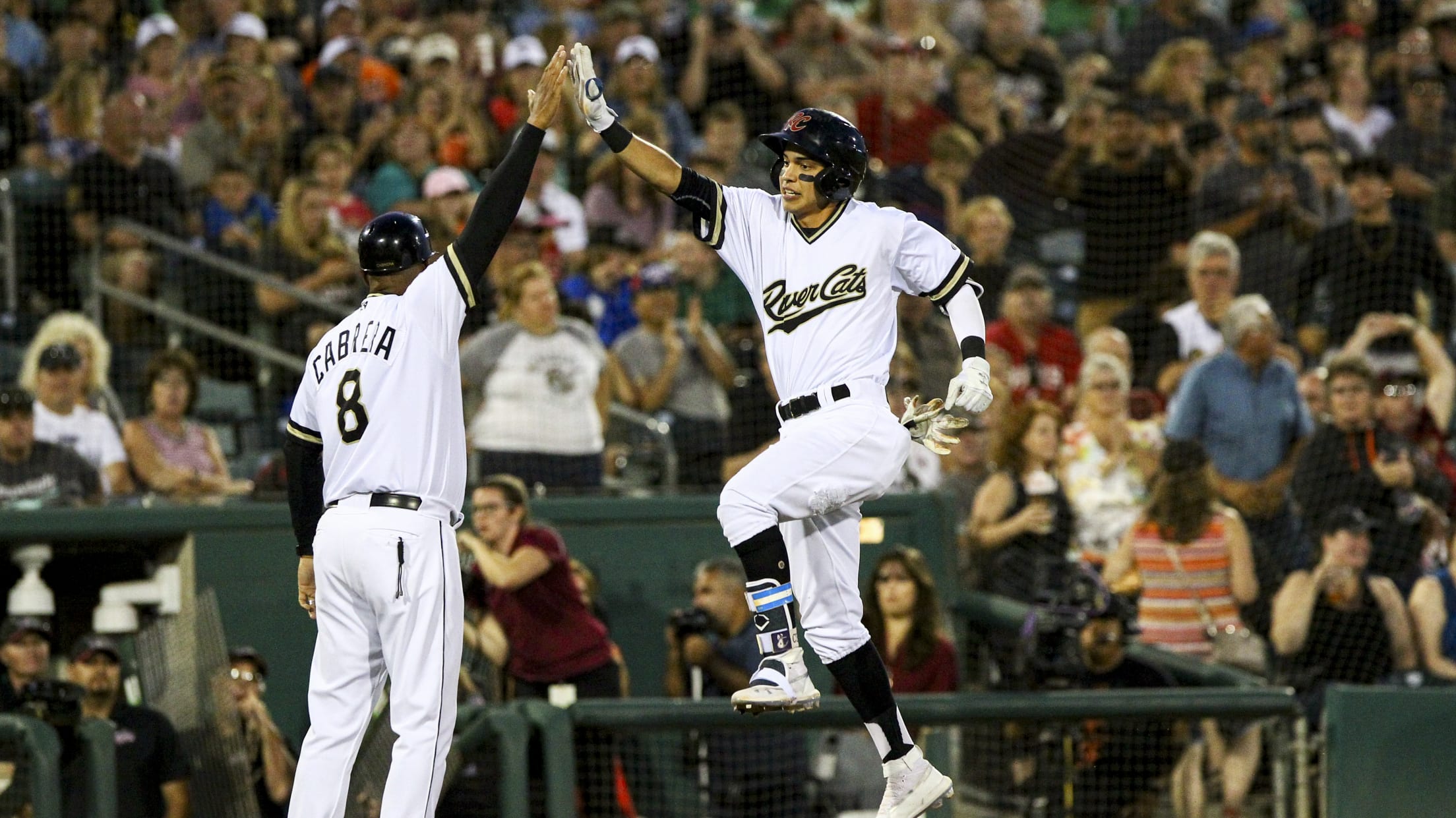 WEST SACRAMENTO, Calif. -- The Sacramento River Cats (63-55) lost their second consecutive game by double-digits, falling 13-3 to the Nashville Sounds (51-65) with Saturday night's capacity crowd on hand.The offense fell flat for the second night in a row, mustering just five hits. But, all three runs came by
Rodriguez goes seven strong in River Cats win
Shaw provides crucial two-run single in sixth inning of 4-2 victory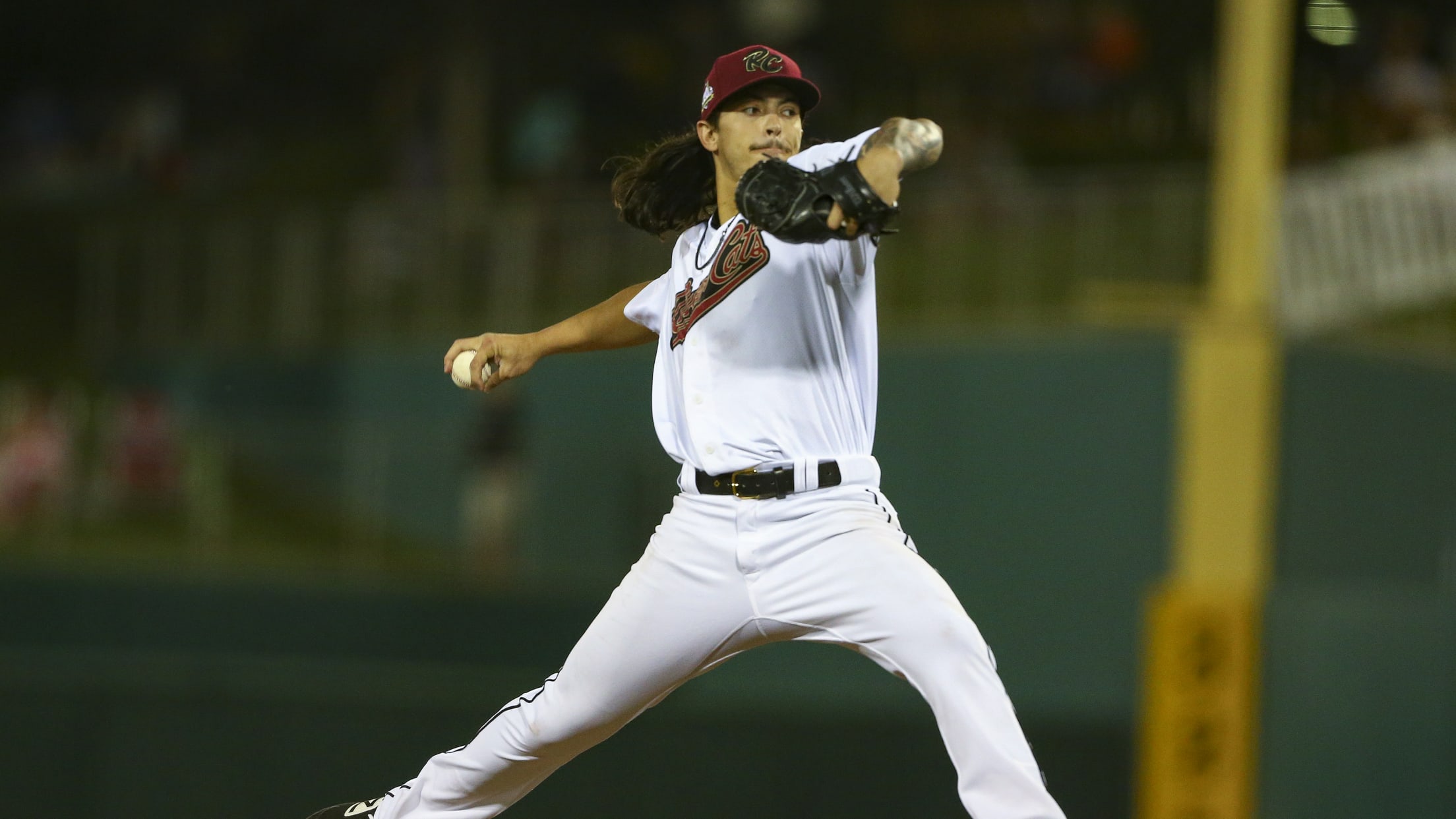 WEST SACRAMENTO, Calif. -- The Sacramento River Cats (62-53) received seven innings of two-run ball from right-hander Dereck Rodríguez in a narrow 4-2 victory over the Memphis Redbirds (51-64).Rodriguez struck out six and walked none in what was his longest outing in his six starts for the River Cats this
Davis stays hot but River Cats fall to Express
Newcomer from Twins has racked up five extra-base hits in three games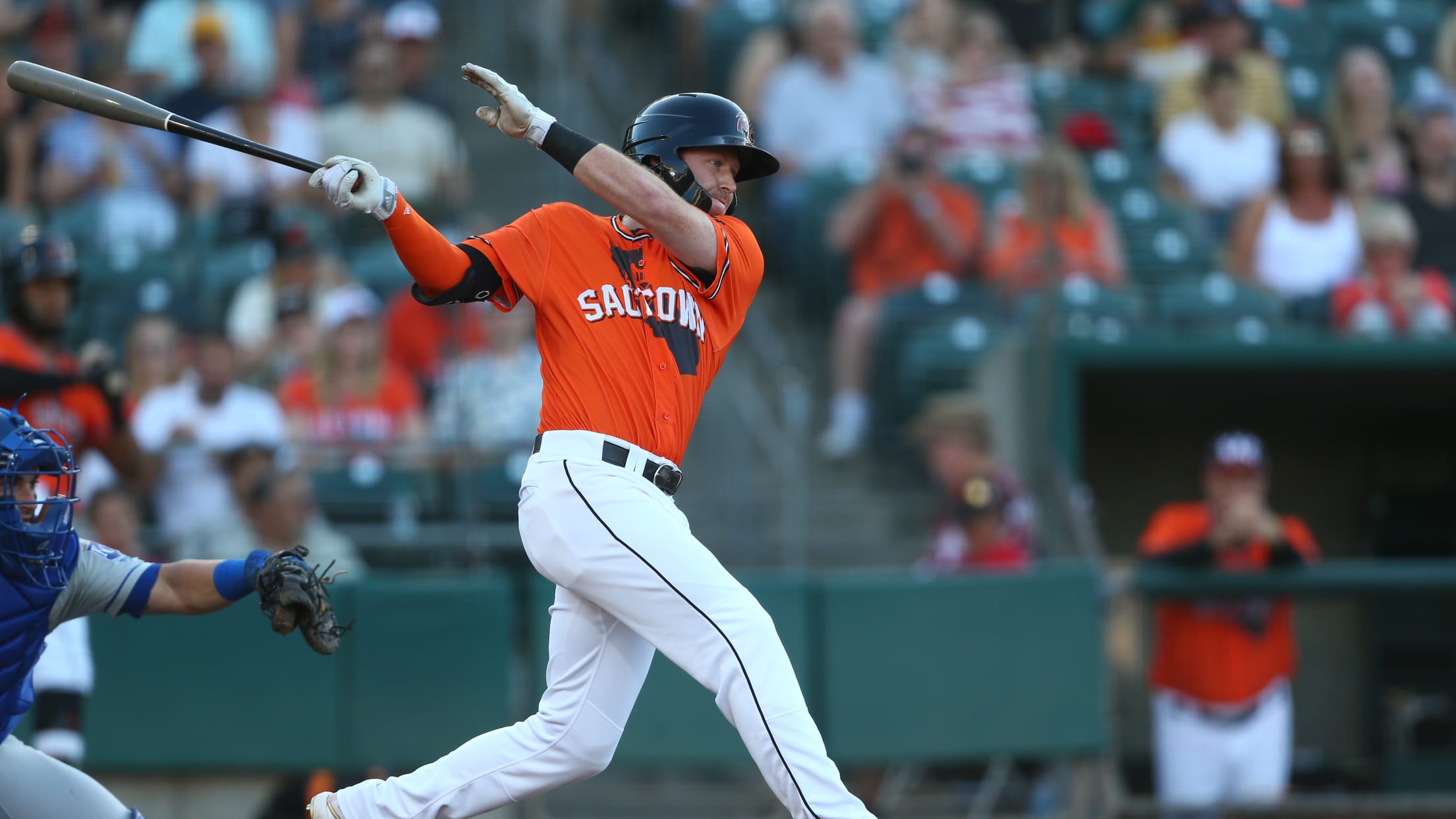 ROUND ROCK, Texas -- The Sacramento River Cats (61-52) had the game slip away from them in the sixth inning as they dropped their second consecutive game to the Round Rock Express (67-45), this time by a final score of 7-3.New outfielder Jaylin Davis, acquired from the Minnesota Twins in
Davis sparks win in River Cats debut
Newcomer from Sam Dyson trade reaches base four times, drives in three runs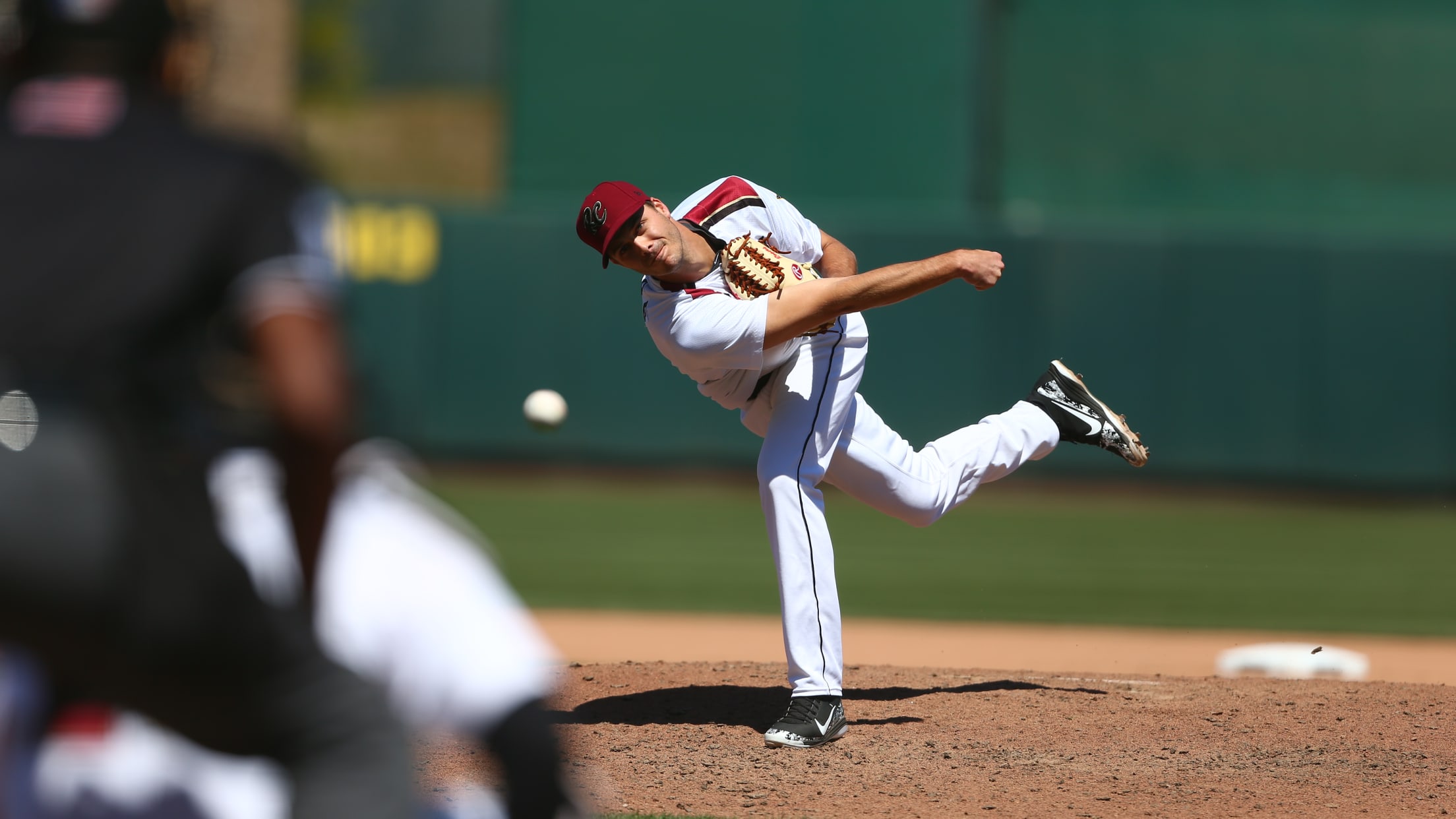 ROUND ROCK, Texas -- The Sacramento River Cats (61-50) found another way to win, and this time it was a brand new River Cat driving in nearly all of the team's runs in a 4-3 victory over the Round Rock Express (65-45).Outfielder Jaylin Davis, one of a trio of players
Trade roundup: Giants add Dubon
Recapping prospect moves ahead of July 31 Trade Deadline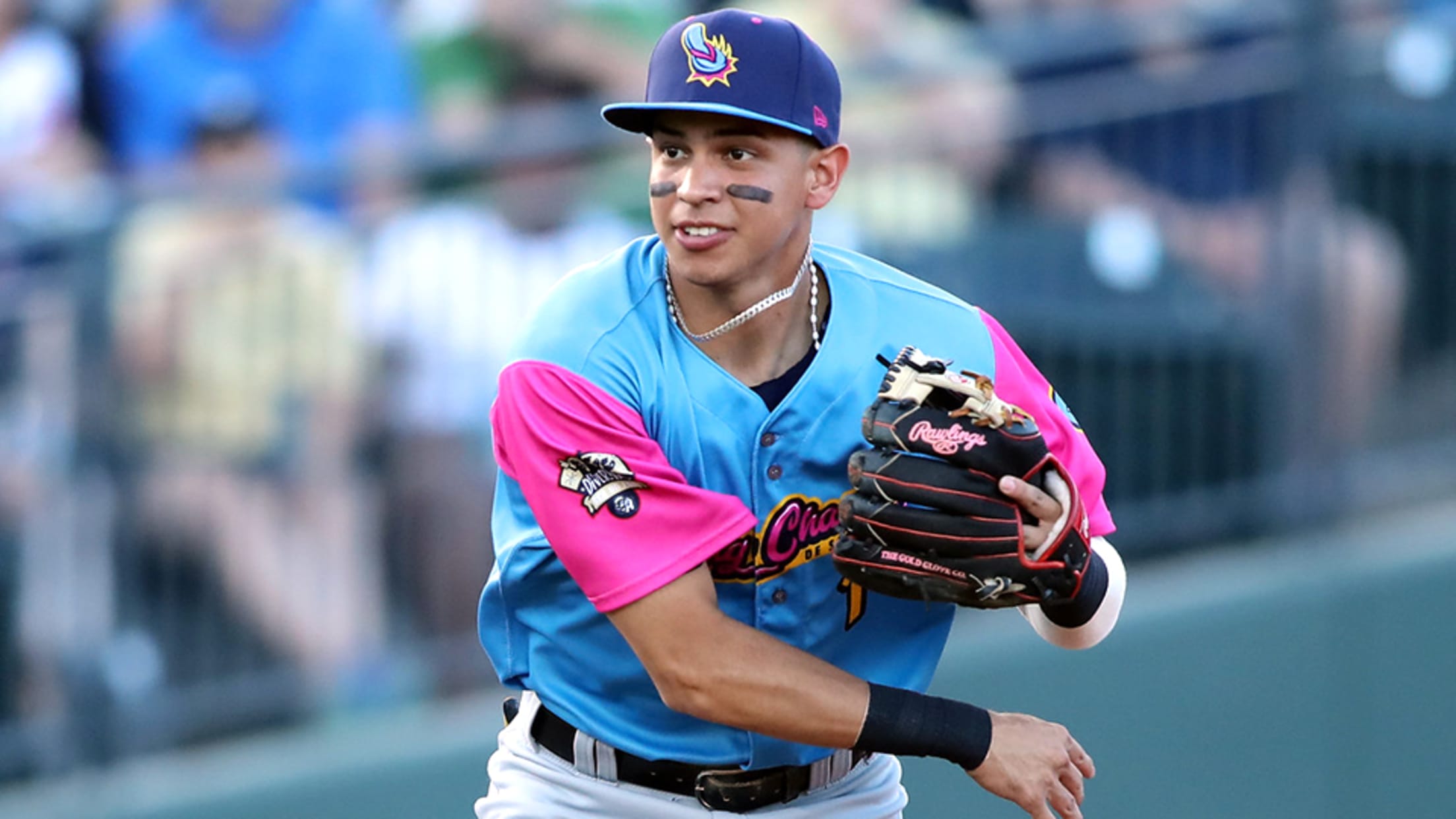 Major League Baseball's only in-season Trade Deadline this year is Wednesday at 4 p.m. ET. With many moves expected before then, this is where MiLB.com will round up the group of notable prospects switching teams over the last two days of the deadline period. Rankings mentioned below come via MLB.com.
Missions Keep Cruising, Claim Fifth Straight Victory
Dubon Finishes A Triple Shy of the Cycle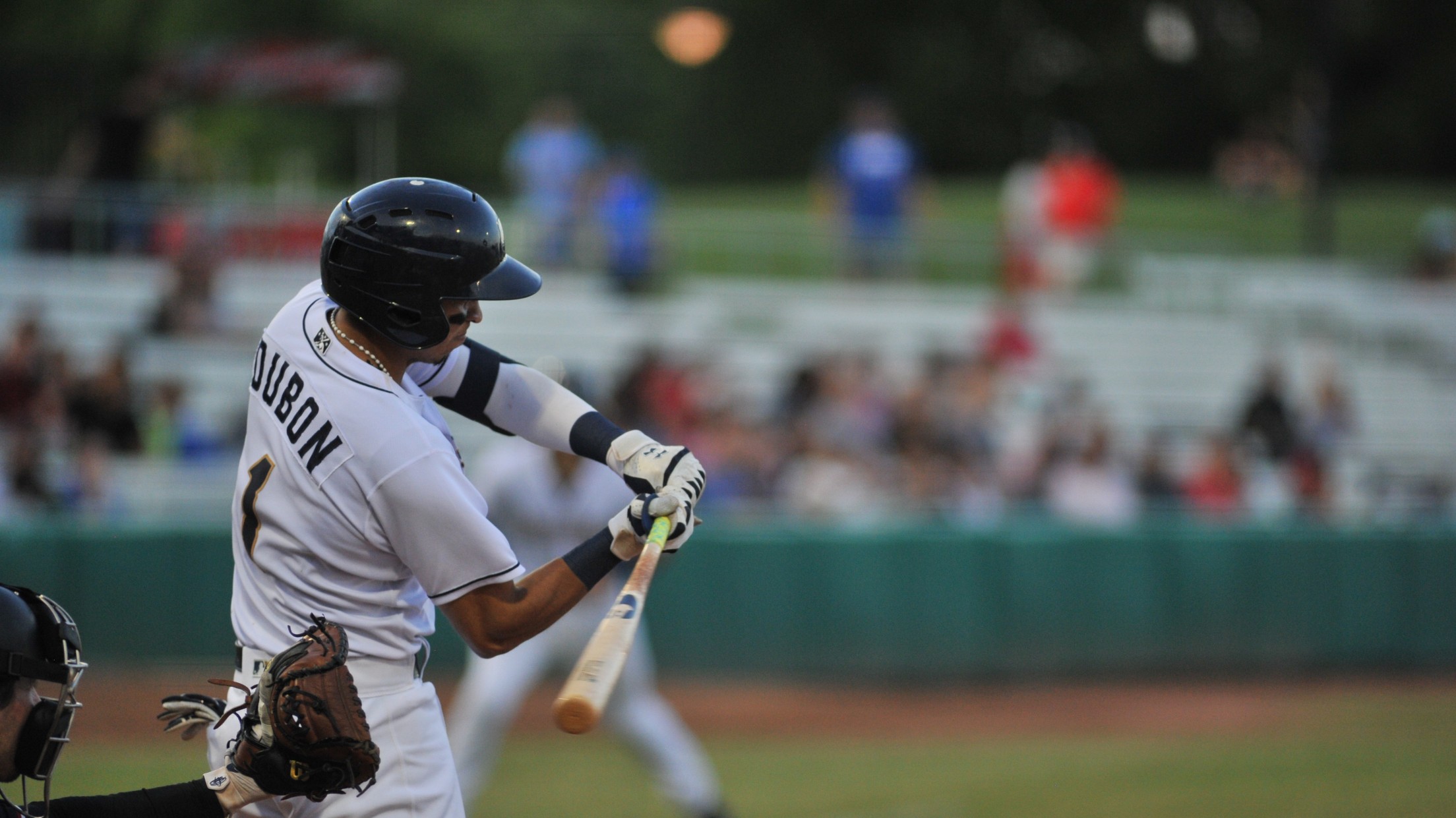 SAN ANTONIO - The San Antonio moved their winning streak to five games as they upended the Reno Aces 8-4 Monday night at Wolff Stadium.Mauricio Dubón continued his torrid stretch at the plate. He doubled on a chopper over the third baseman to lead off the first inning, blasted a
Dubon racks up another three-hit game
Brewers No. 5 prospect drives in season-high four for Missions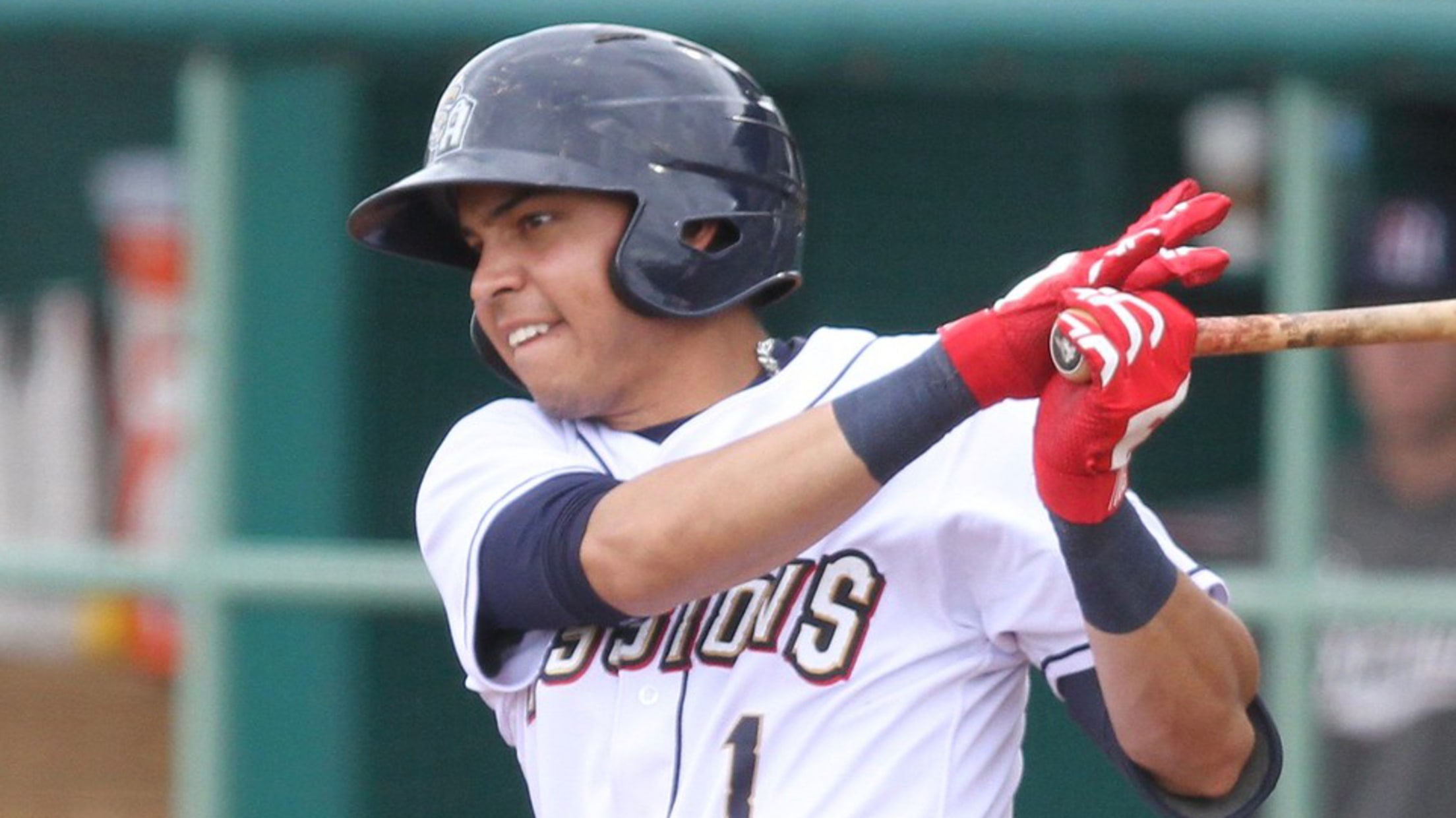 Three-hit nights are becoming the norm for Mauricio Dubón.Milwaukee's fifth-ranked prospect amassed a trio of hits for the third straight game, going 3-for-5 with a homer, a double, four RBIs and two runs as Triple-A San Antonio defeated Reno, 8-4, at Nelson Wolff Stadium.
Prospect Roundup: Games of June 16
Indians' Bradley homers twice; Brewers' Dubon keeps raking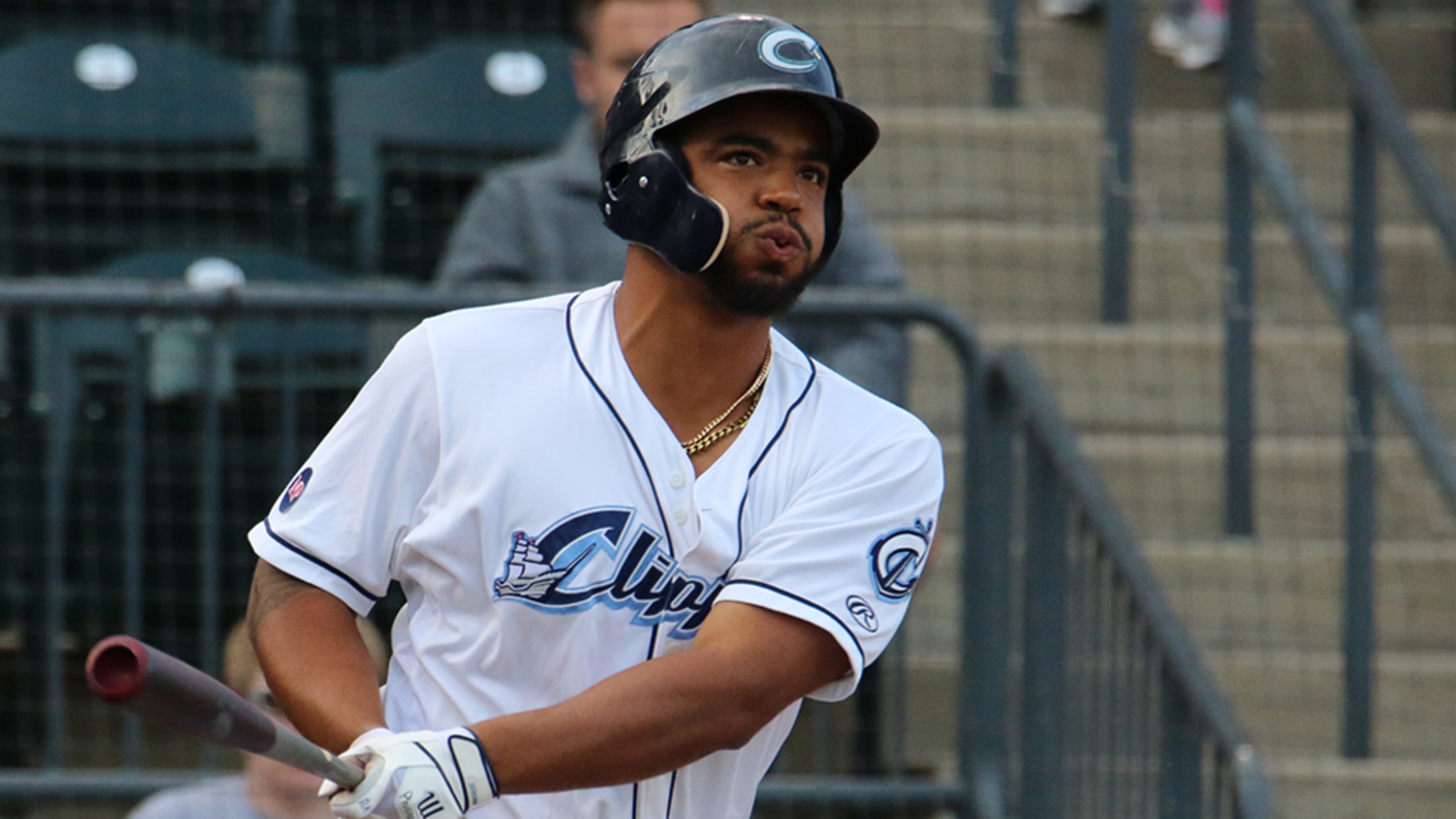 Indians 1B Bobby Bradley, Triple-A Columbus: 3-for-4, 2 HR, 2 RBI, 2 R -- Cleveland's sixth-ranked prospect added to his International League-leading home run total by belting two solo shots in the Clippers' 3-1 win at Lehigh Valley. It was his second two-homer game in three days and fourth this season.
Dubon Does It Again
Shortstop Provides Walk Off Magic for Second Straight Night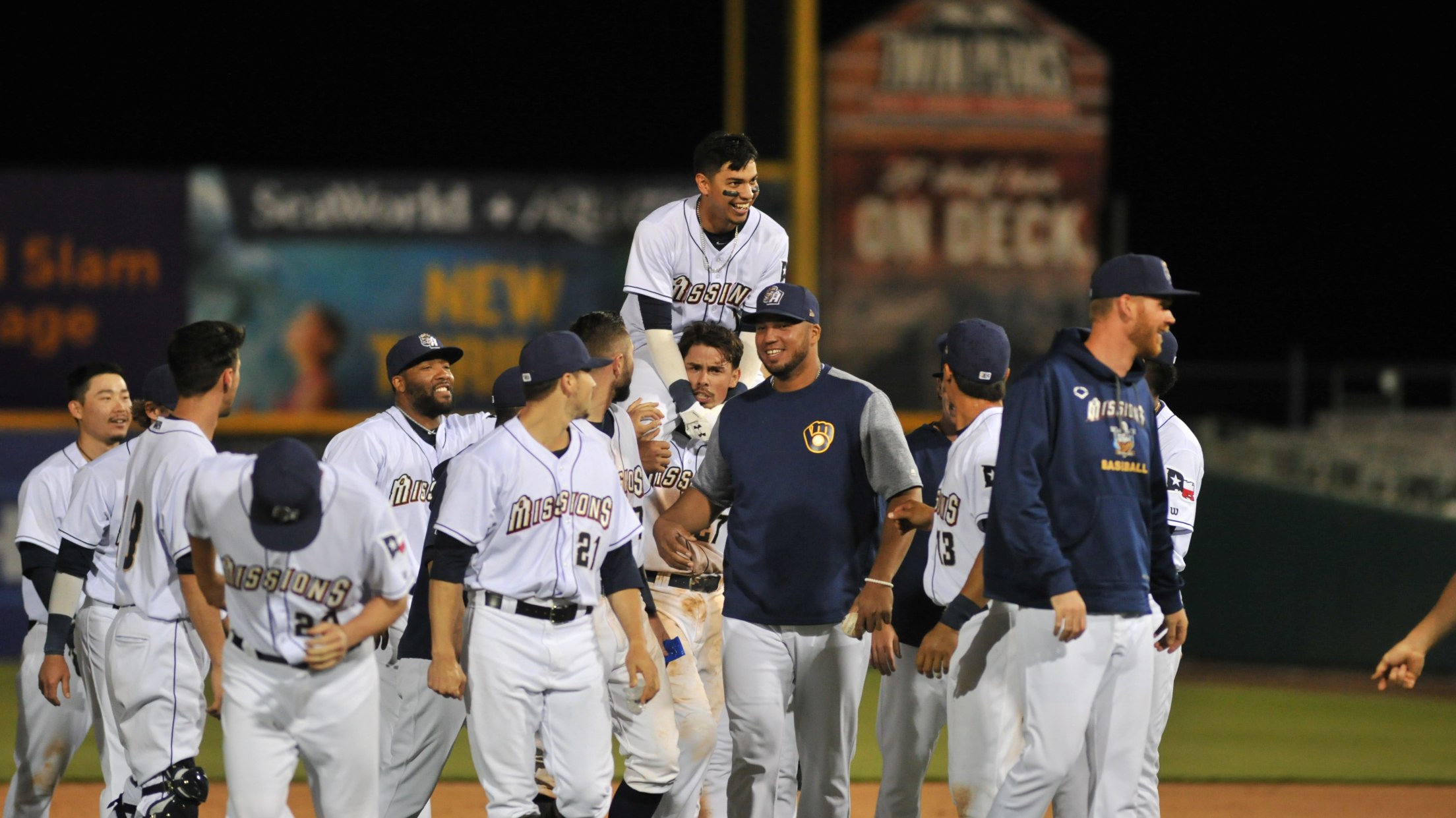 SAN ANTONIO - Mauricio Dubón and the San Antonio Missions have a flair for the dramatic. For the second consecutive night Dubon singled in the winning run in the bottom of the ninth inning to give the Missions the 6-5 victory over the Memphis Redbirds.The Redbirds tied the game in
Missions Walk Off in Home Opener
Houser Deals, Erceg Slugs, Dubon Comes Through Late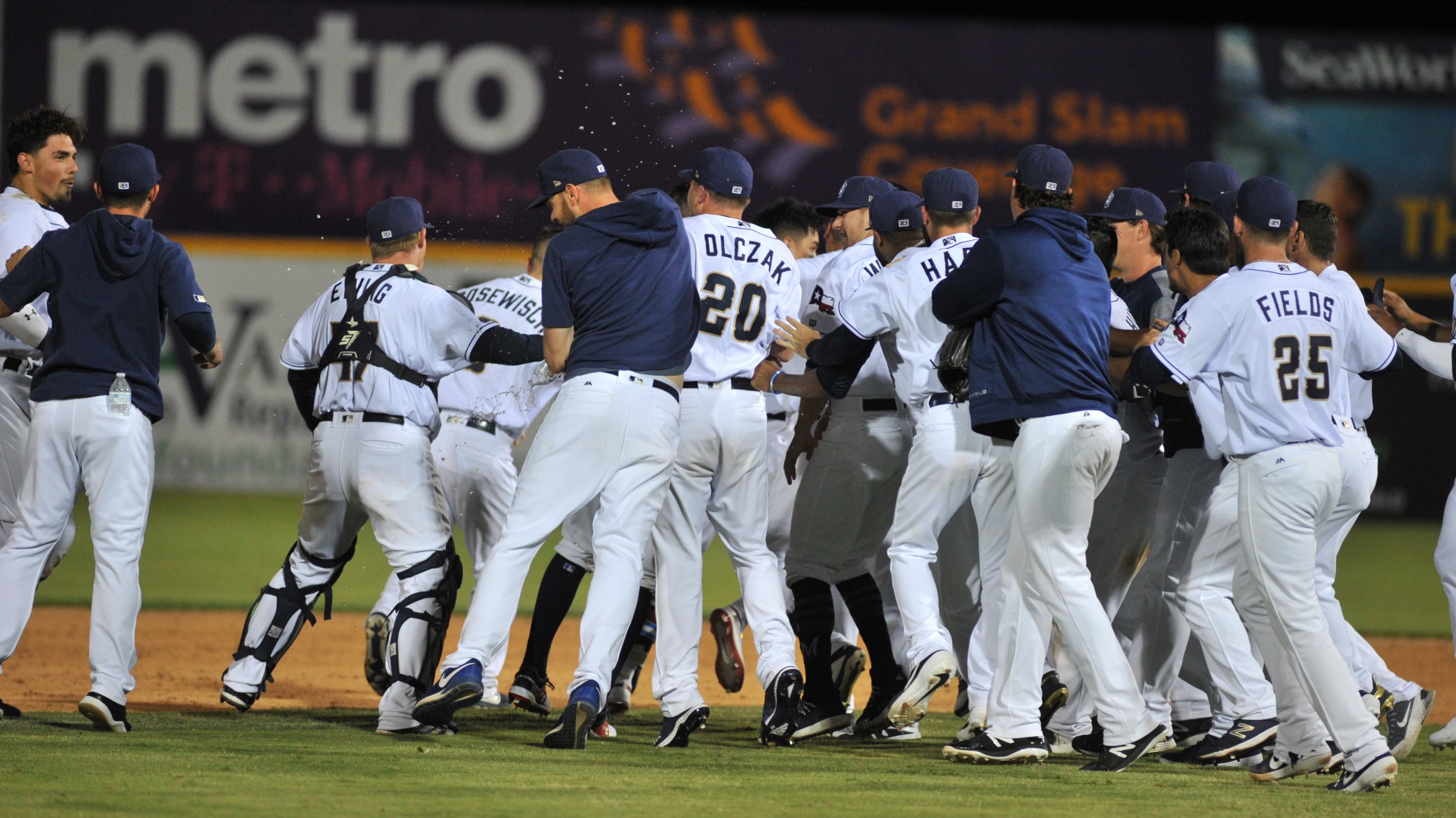 SAN ANTONIO - The San Antonio Missions began their 2019 home schedule with a dramatic win Tuesday night in front of 6,345 at Wolff Stadium. Mauricio Dubón's walk-off, two-run single in the bottom of the ninth sent the sellout crowd into a frenzy and gave the Missions the 6-5 win.Trailing
Missions' Dubon breaks out with four hits
Brewers No. 5 prospect back after missing most of last season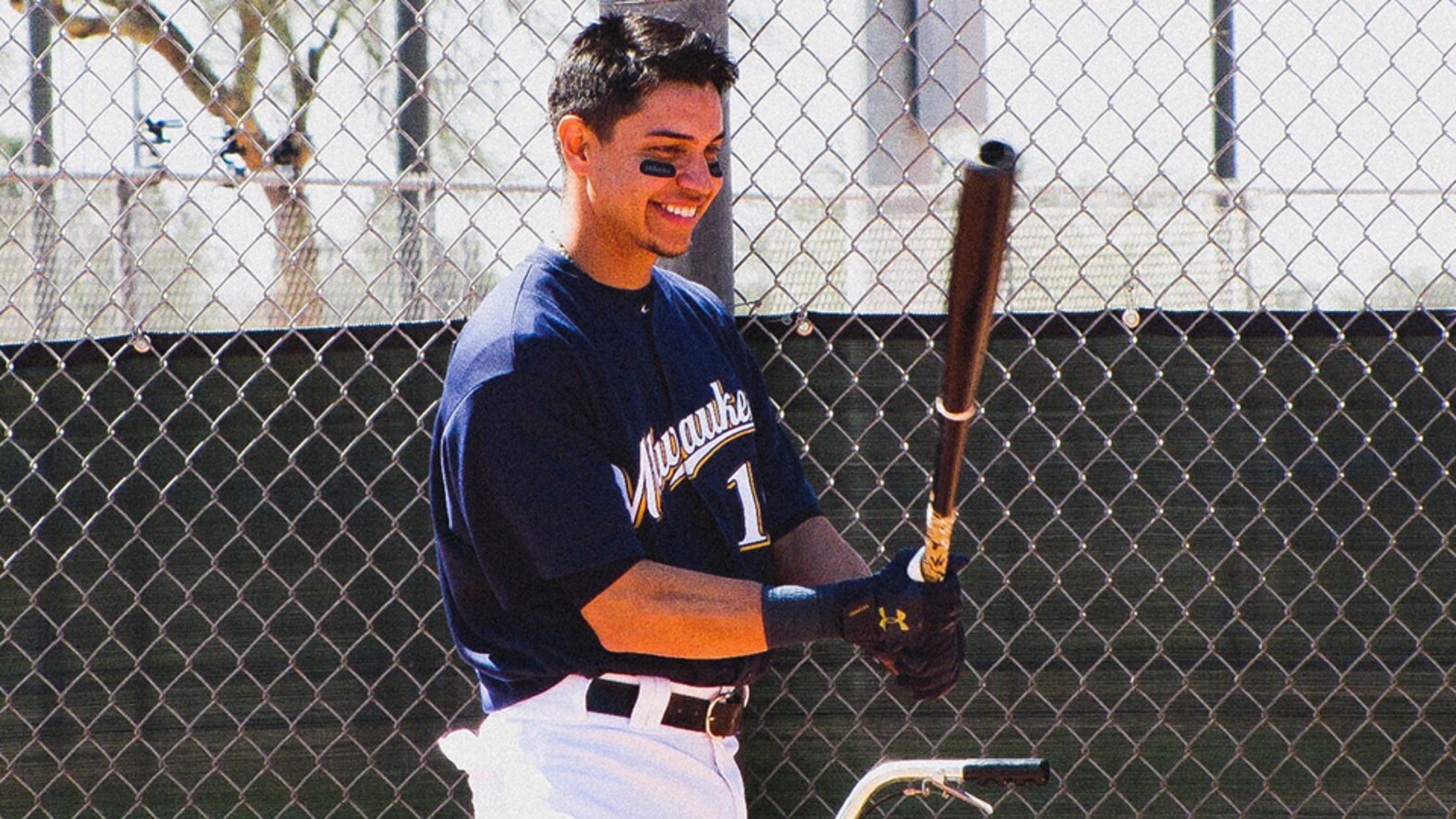 Mauricio Dubón waited a long time to get back on the field after missing most of the 2018 season. It didn't take him long to start hitting again.Playing in the same stadium -- Chickasaw Bricktown Ballpark -- where the injury occurred last May, the Brewers' fifth-ranked prospect collected four hits, including a