Top Five: Gwinnett Players from Canada
Canadian-born players who made a mark with Gwinnett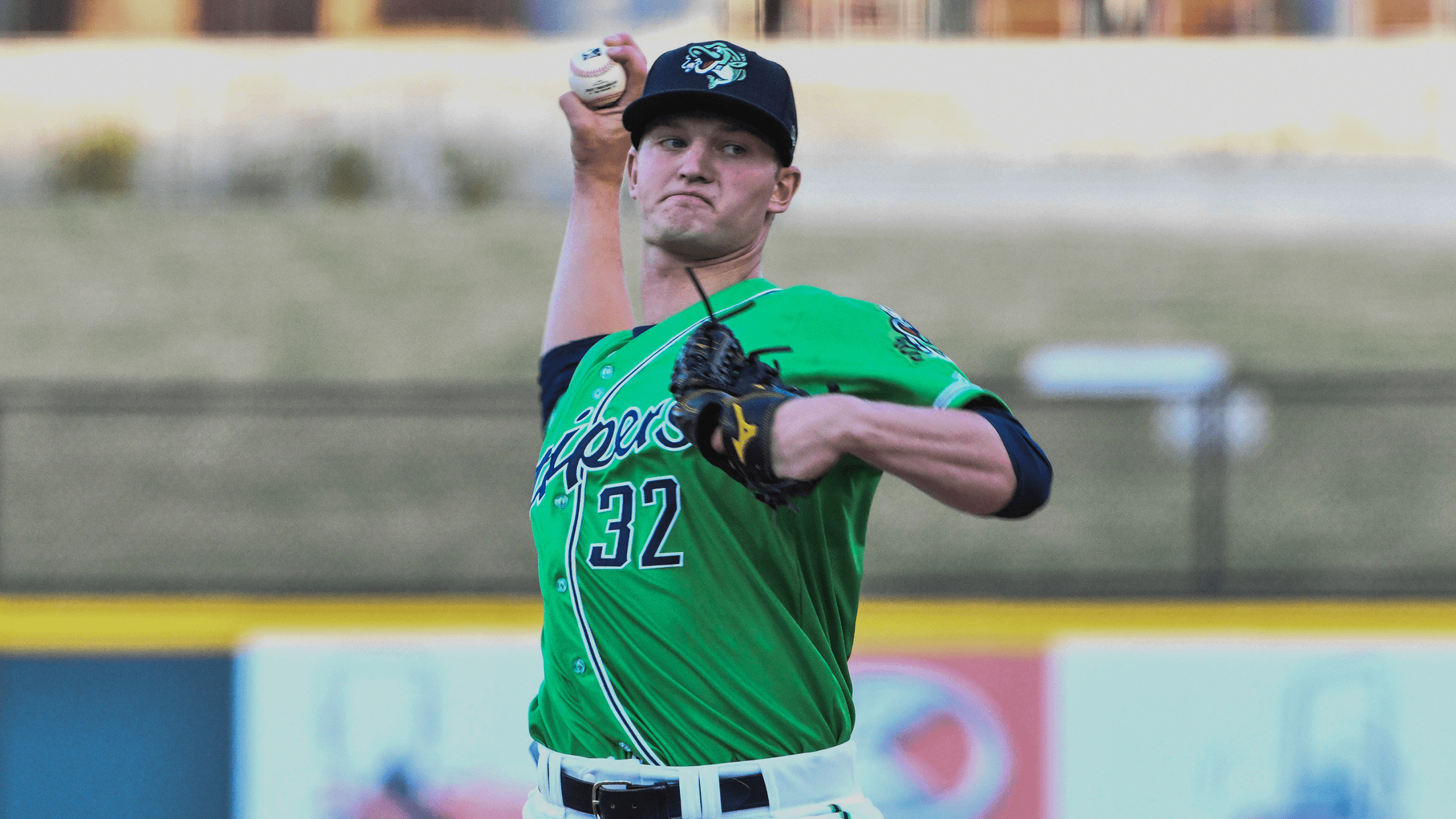 Today is July 1, the day all of Canada celebrates the country's national holiday known as "Canada Day." In honor of our neighbors to the north, this edition of our "Top 5" series features the top Canadian-born players in Gwinnett history. To date, just six Canada natives have ever donned
Best MiLB.TV streams of 2019: Dynamic debuts
Soroka, Mize, Crawford dominate on hill; Robert homers twice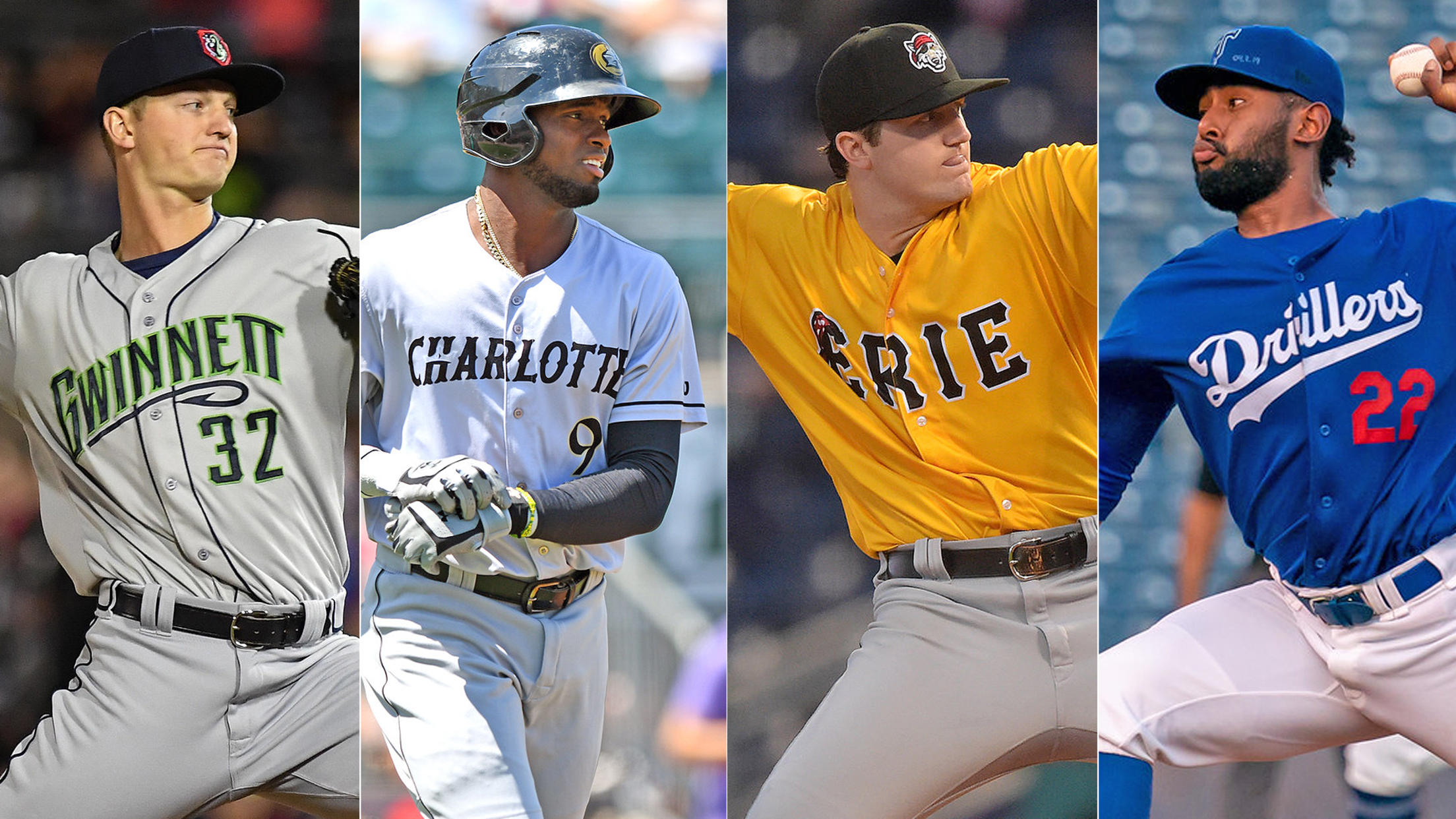 A player debut -- be it season, level, club or organization -- comes with a variety of emotions. Faced with unfamiliar surroundings, prospects often admit to being nervous or anxious while being geared up to prove themselves in front of new coaches and teammates. Of course, sometimes they're just exhausted
Mississippi Braves All-Decade Team - Starting Pitchers
Anderson, Minor, Newcomb, Soroka and Wood named to squad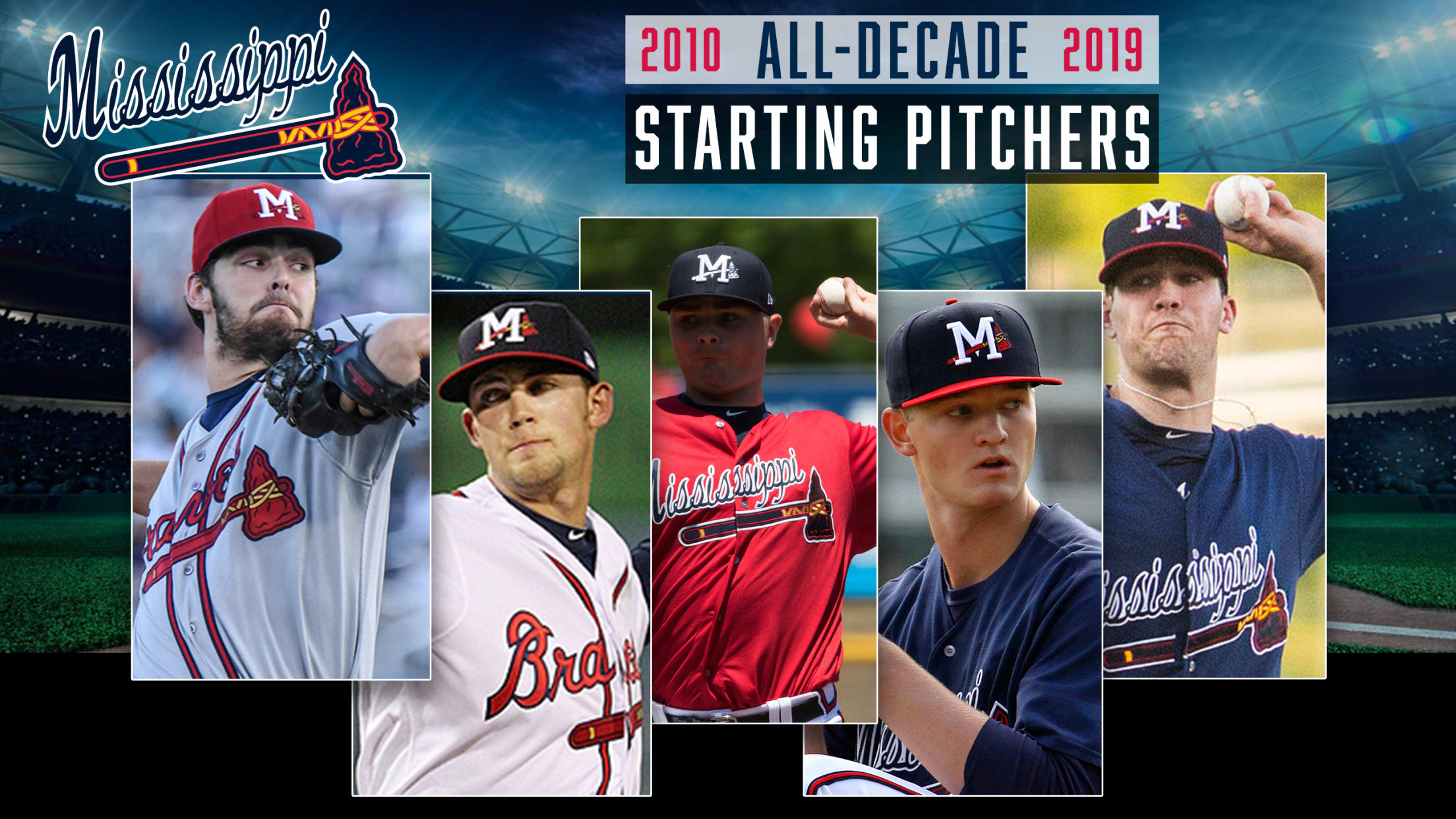 PEARL, MS - As the decade comes to a close later this month, the Mississippi Braves will be announcing their All-Decade squad from 2010 to 2019. The criteria for being named to the team are production while playing in Mississippi - weighed equally to results in major league baseball. The
Toolshed: Top prospects getting early jumps
Robert, Taveras among those putting 2018 struggles in the past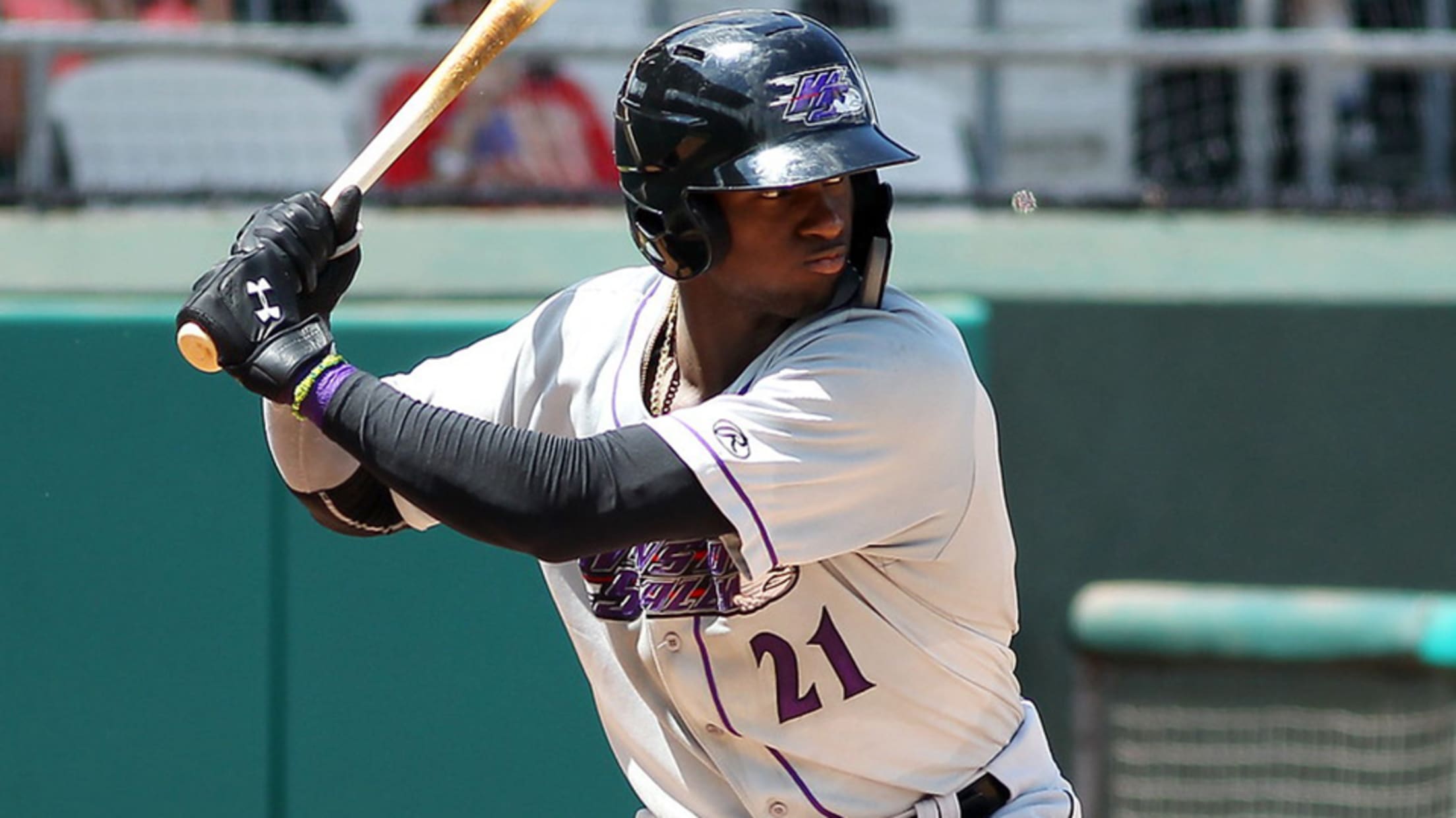 Speaking after his perfect game bid for Double-A Harrisburg on Wednesday, No. 4 Nationals prospectWil Crowe provided a revealing sentiment about how the first week of the Minor League season feels to some players. "After the first one, it was good to have that one out of the way," he said.
Stripers' Soroka perfect over five frames
Top Braves prospect retires all 15 batters, strikes out seven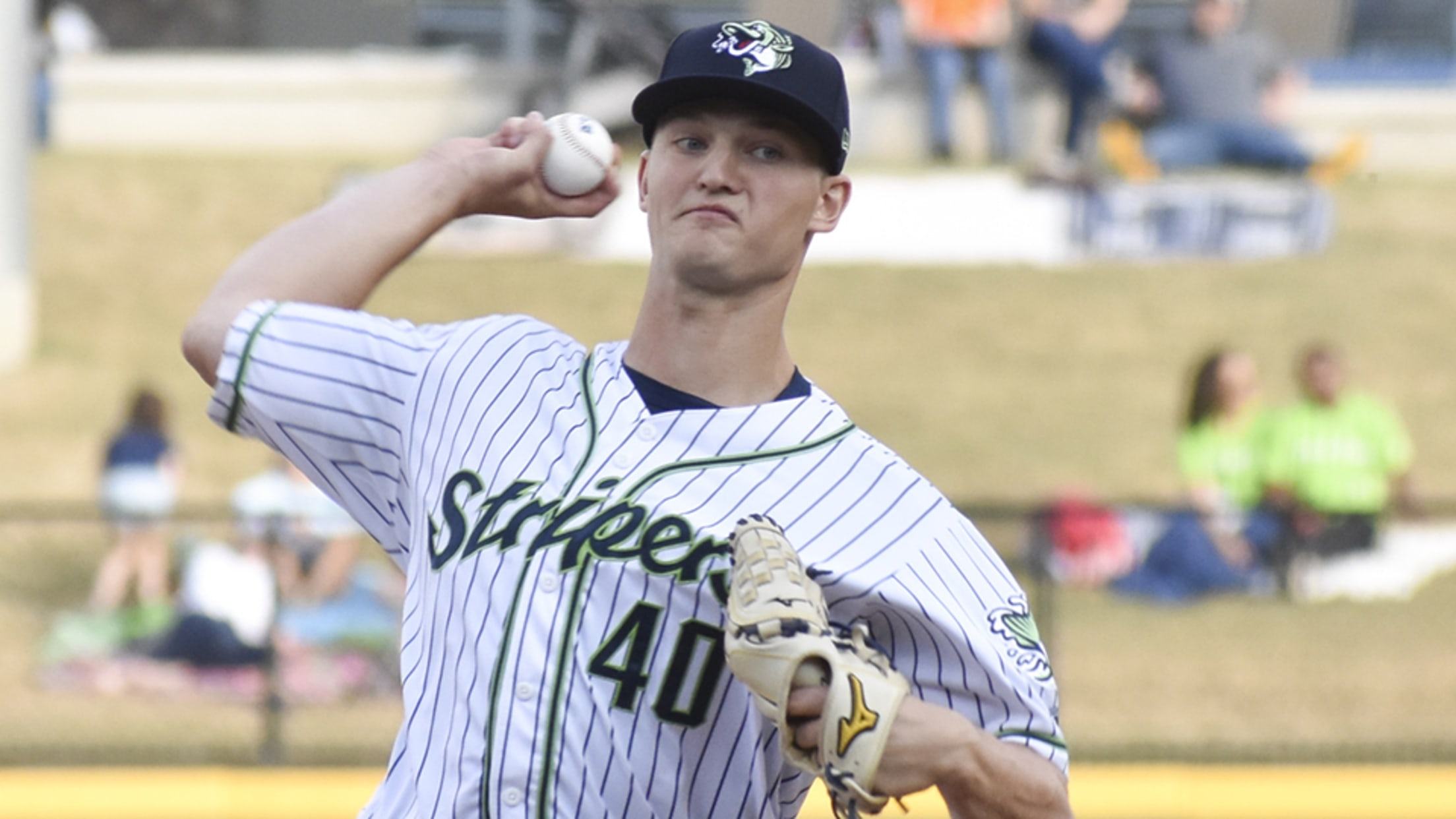 During a brief stint in the Major Leagues last year, Mike Soroka's main takeaway was simple: every pitch counts. On Saturday, in his season debut, the top Braves prospect was nearly perfect with each offering.Soroka, who was again hampered by shoulder issues during Spring Training, retired all 15 batters he faced,
Braves' Soroka sidelined by shoulder soreness
No. 24 overall prospect experiencing discomfort, out for a week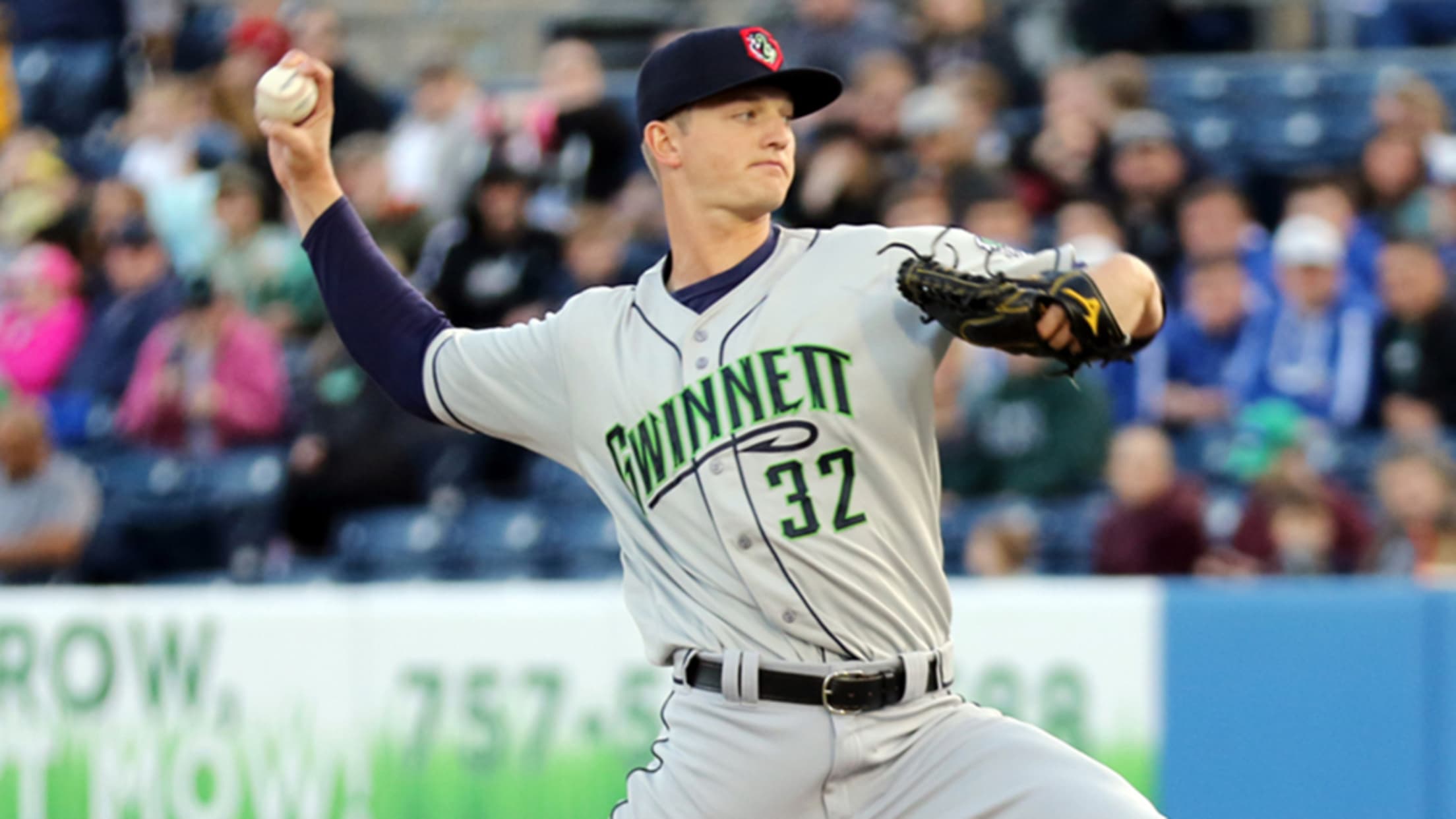 The biggest concerns about Mike Soroka entering Spring Training surrounded his shoulder. For the time being, those worries will continue.MLB.com's No. 24 overall prospect has been shut down after experiencing right shoulder discomfort, Braves manager Brian Snitker told reporters -- including MLB.com's Mark Bowman -- last Friday.
Farm System Rankings: Pitchers (10-1)
Braves reign supreme once more; Padres right behind them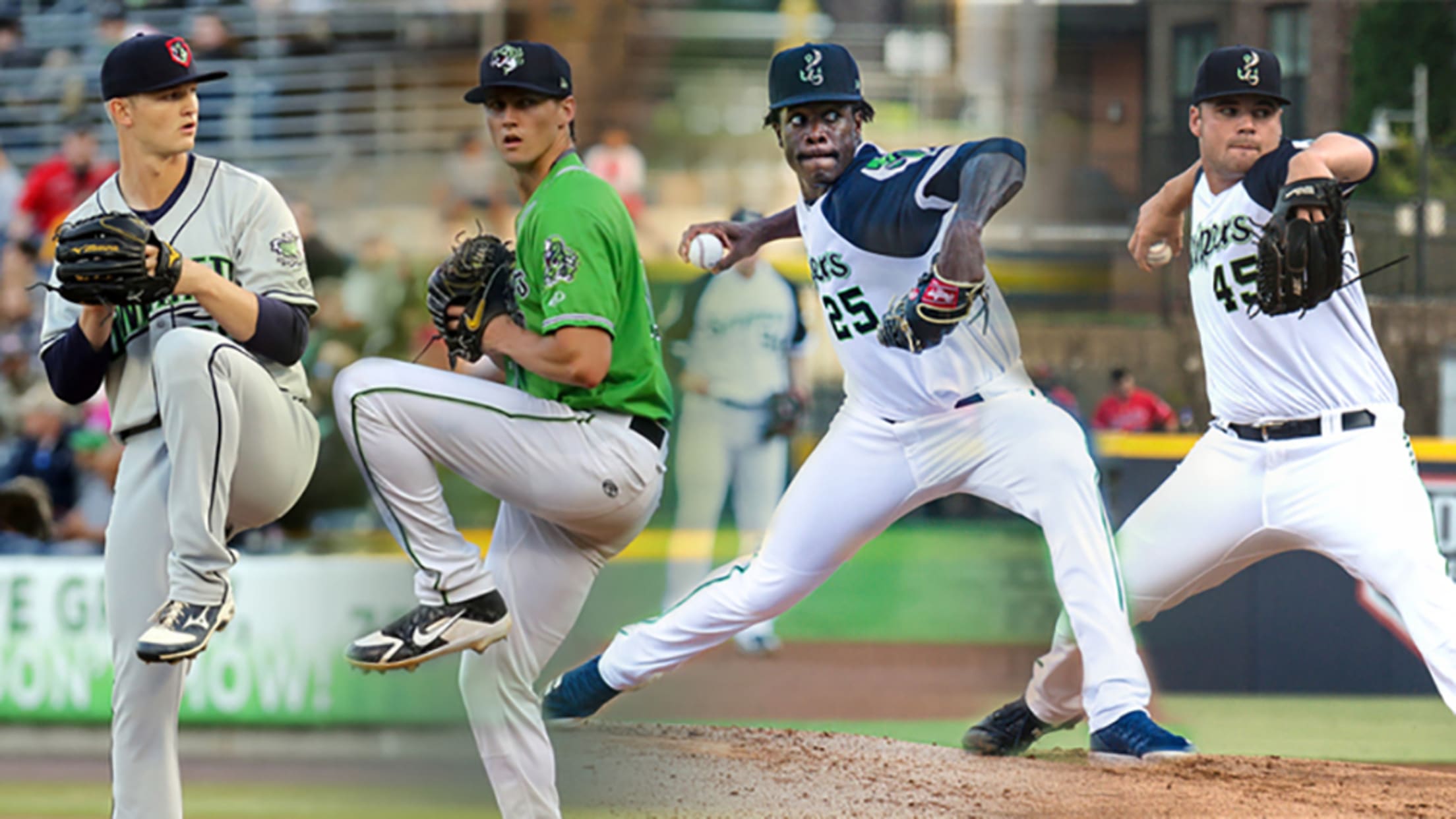 With the 2019 season rapidly approaching, MiLB.com is looking at the state of all 30 farm systems over the next month and ranking them in several different ways. After looking at position player prospects (30-21, 20-11, 10-1), the second installment, broken into three parts, focuses on pitchers and considers the quality and
Braves' Snitker embracing pitching depth
Manager prepared to use prospect arms in several roles in 2019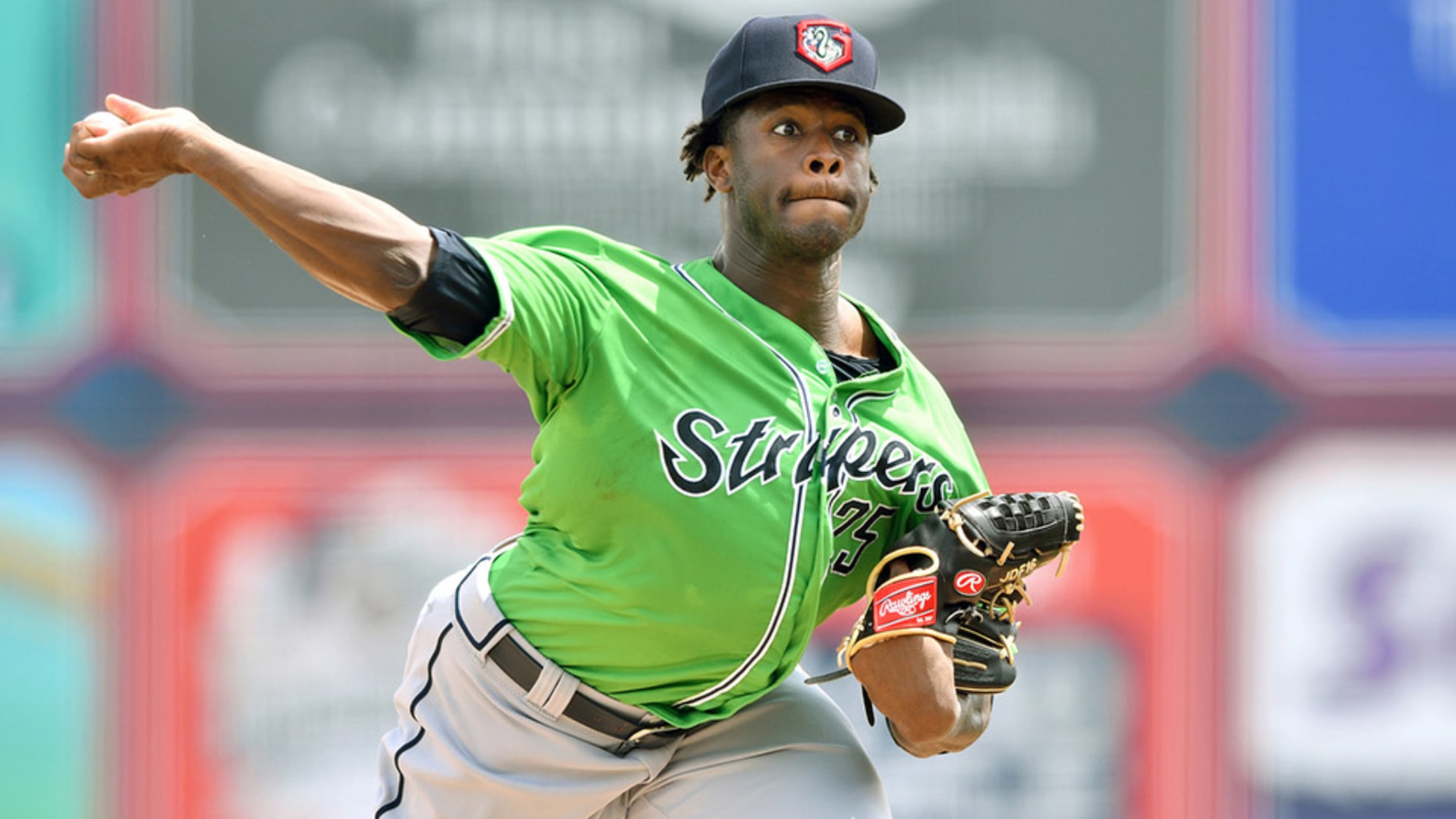 LAS VEGAS -- The Braves' rebuild is over and they have the National League East Division title to prove it. But that doesn't mean their pipeline of top pitching prospects has gone dry.Atlanta entered the Winter Meetings with 10 of MLB.com's Top 100 prospects, tied with the Padres for the
Toolshed: Most surprising promotions of '18
Nats' Soto, Braves' Wilson among season's unexpected callups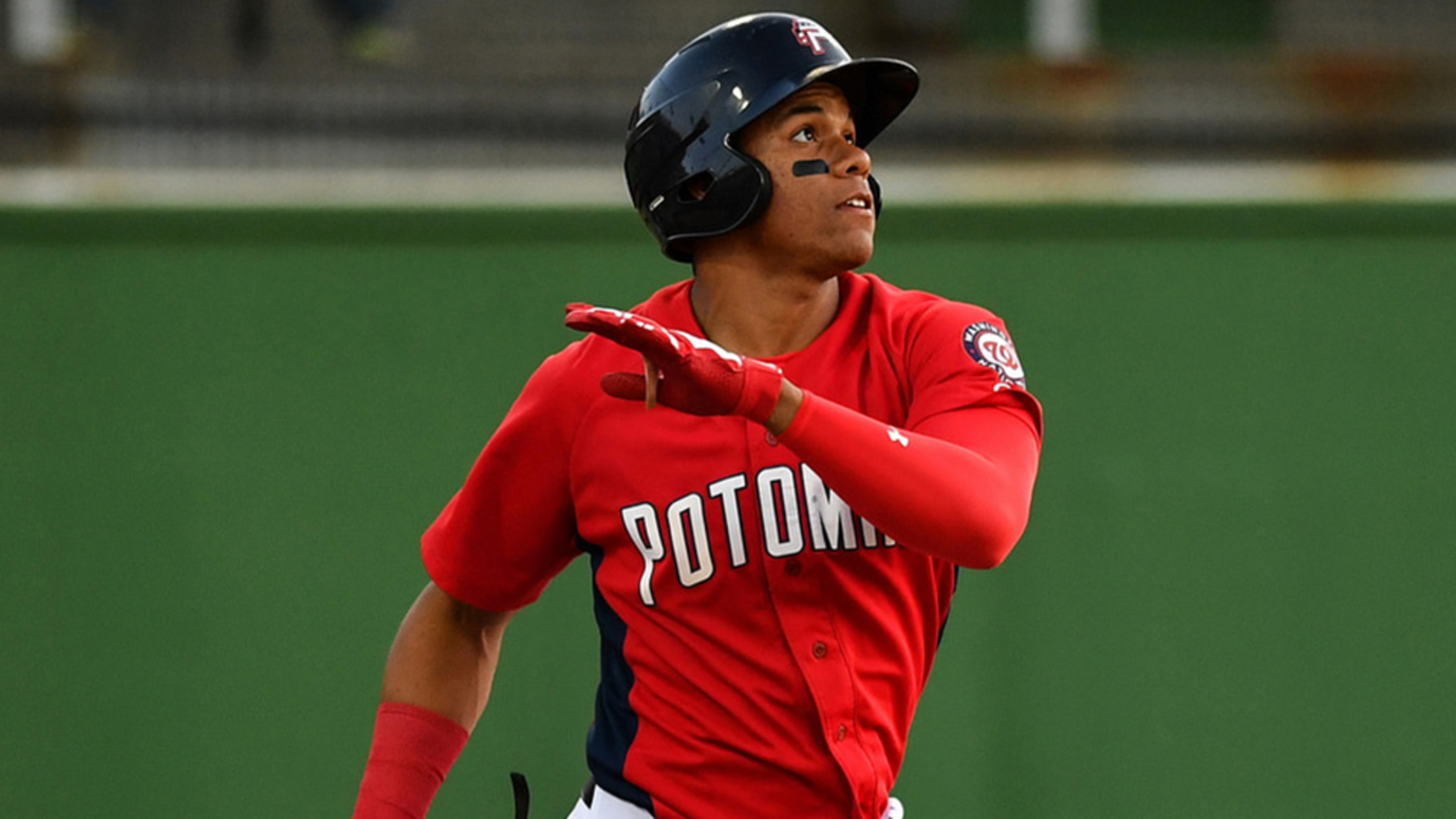 It's already been a fun week for prospect callups to the Major Leagues. It hasn't, however, been a traditional one.Sure, there are periods when many of the game's top prospects head to The Show around the same time. Remember when Ronald Acuña Jr., Gleyber Torres and Tyler O'Neill all made
Braves promote Soroka for MLB debut
No. 30 overall prospect becomes Atlanta's second 20-year-old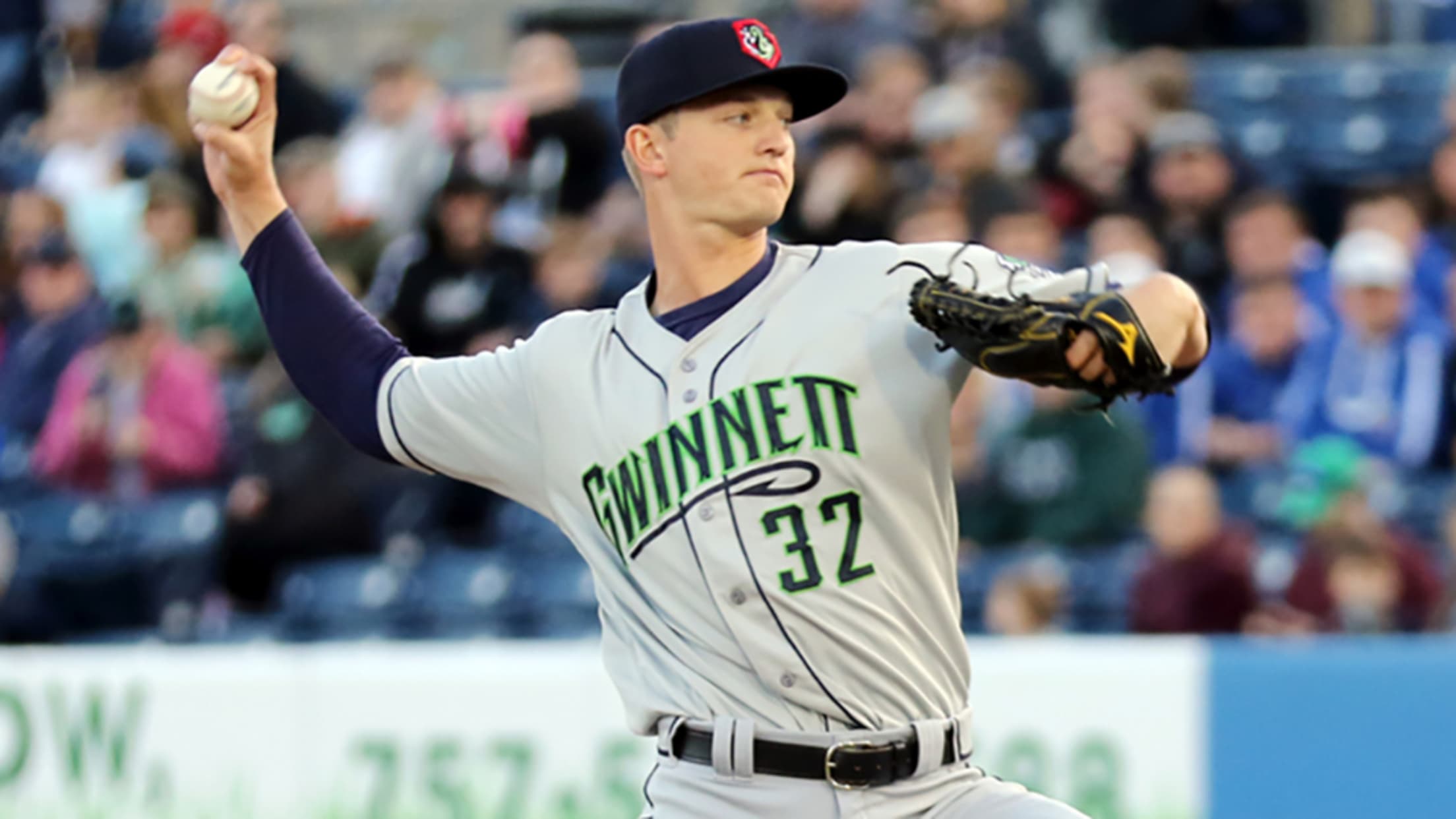 The Braves already have one 20-year-old on the Major League roster, and that seems to be going pretty well. On Tuesday, they added another.No 30 overall prospectMike Soroka has been promoted from Triple-A Gwinnett and will make his Major League debut Tuesday in New York against the Mets, the Braves
Soroka twirls first pro shutout for Stripers
Braves No. 3 prospect scatters three hits over seven frames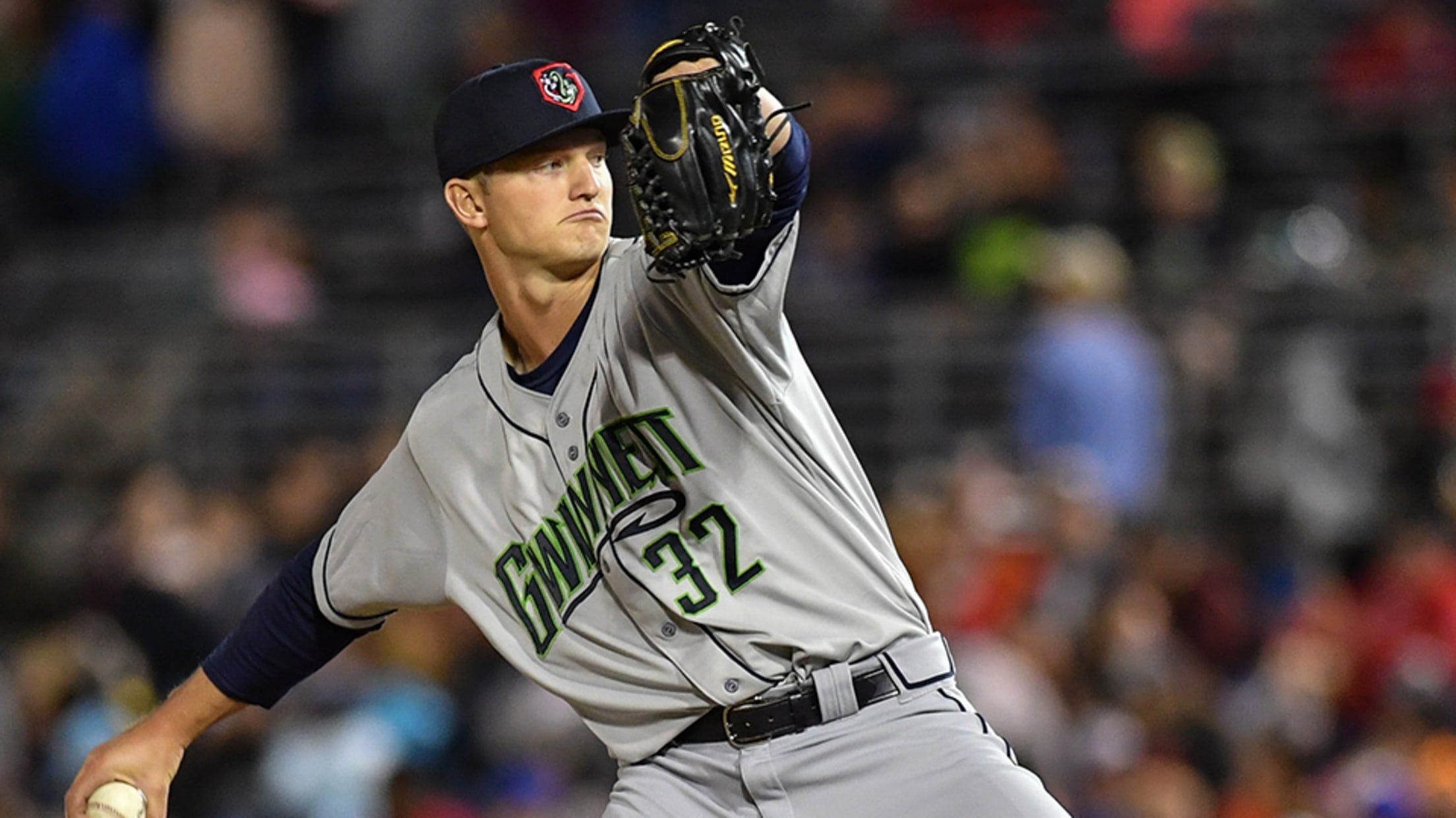 For all he's accomplished in his short professional career, Mike Soroka did something Monday he hadn't done before.Atlanta's No. 3 prospect pitched his first complete-game shutout, allowing just three singles over seven innings, as Triple-A Gwinnett blanked Rochester, 1-0, in the first game of a doubleheader. Soroka struck out four
Toolshed: April answers offseason questions
Nationals' Soto, Tigers' Faedo among those impressing early on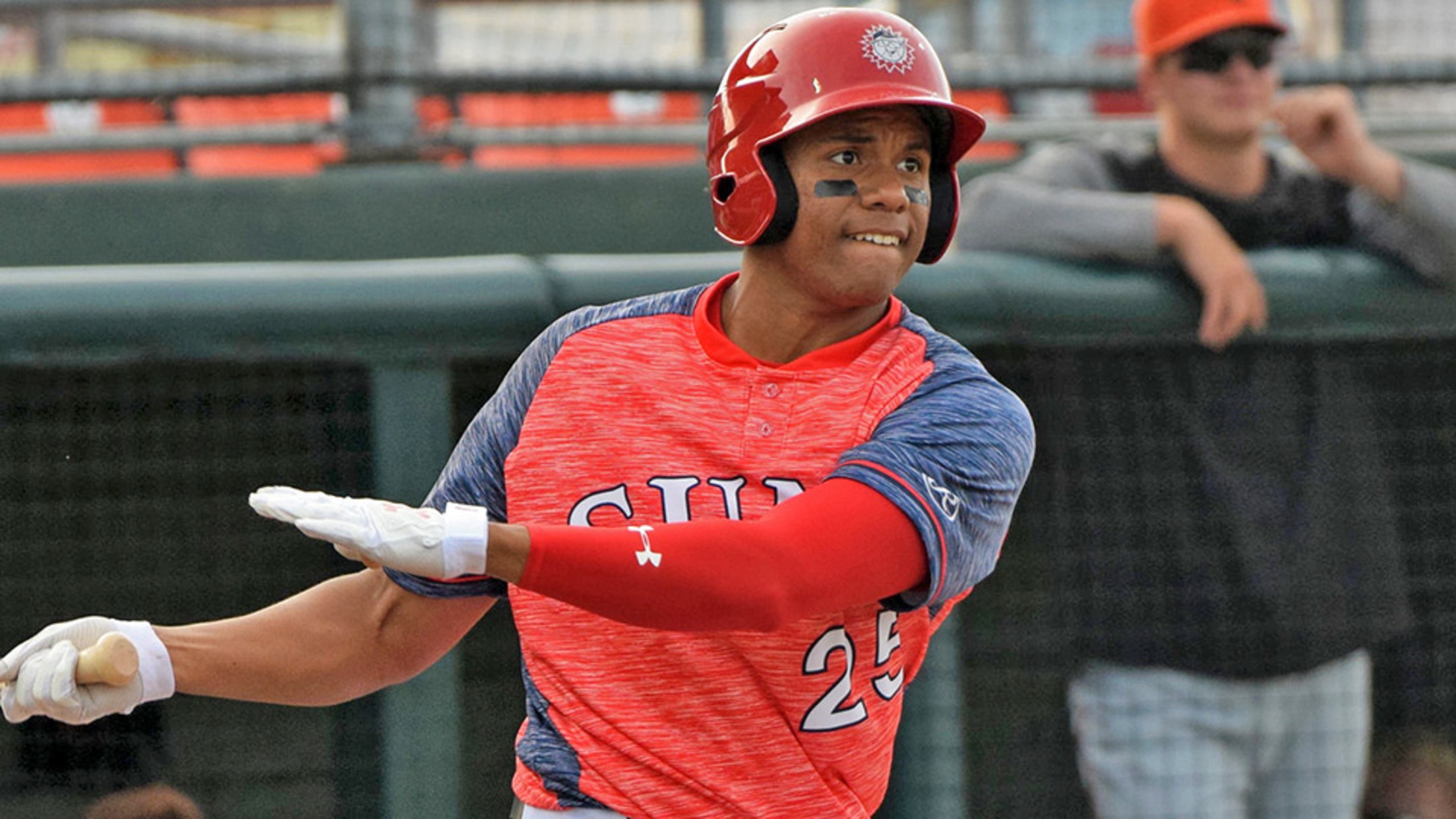 Yes, it's still early. It's only April 18.But we just finished a long offseason, and in a long offseason, lots of questions that can't be immediately answered arise about some of the game's most prominent prospects. Now two weeks into the Minor League season, we're getting some answers. Not all, mind you.
Stripers' Soroka shines in Triple-A debut
Braves No. 3 prospect strikes out five over five scoreless innings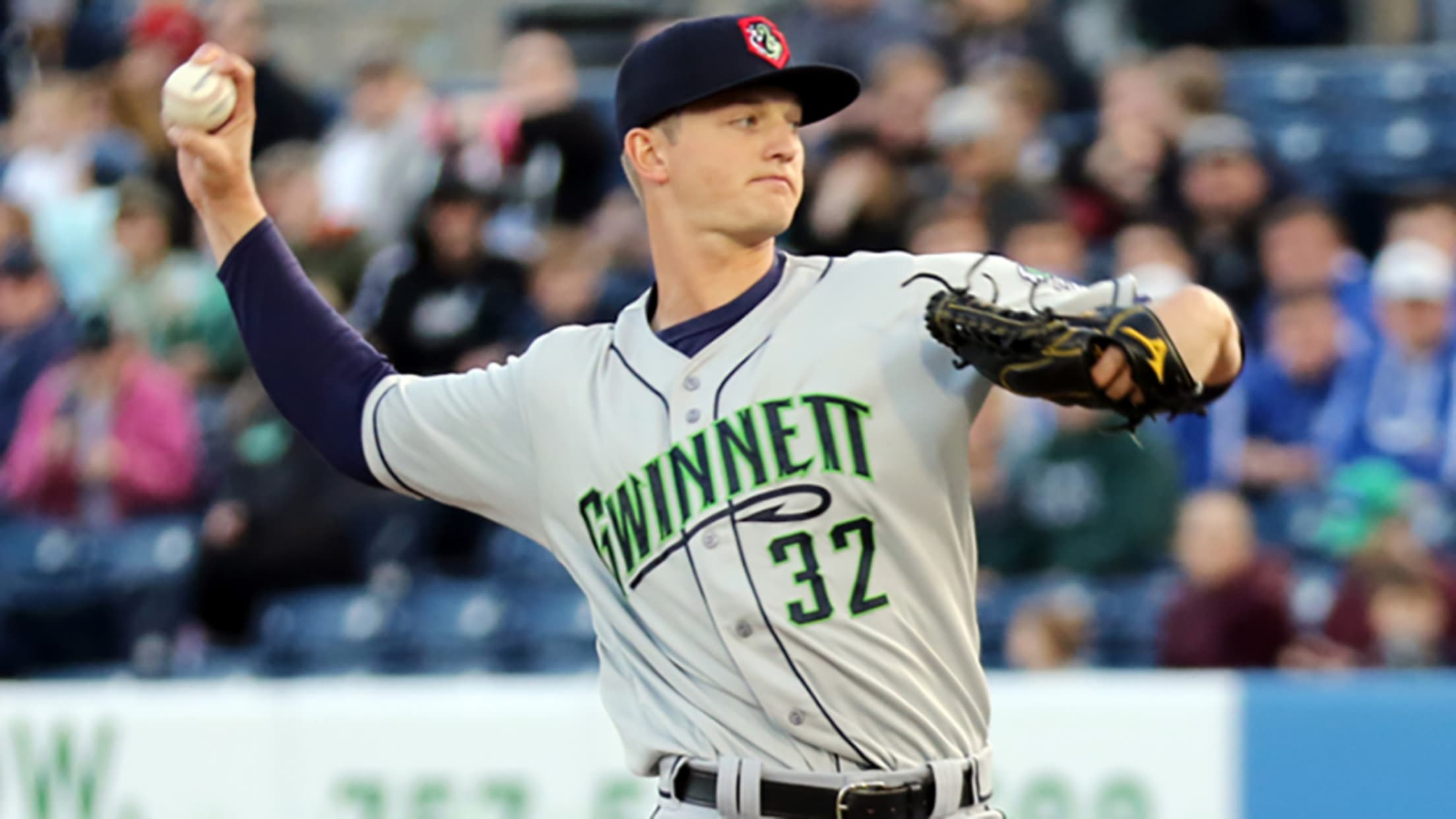 Mike Soroka has a knack for first impressions. The Braves' third-ranked prospect had allowed one run over nine innings in his last three season debuts. His introduction to the International League on Friday night wasn't much different.MLB.com's No. 31 overall prospect did not allow a runner past first base in five
Braves Prospect Primer: Rebuild blooms
Acuña, Soroka, Wright closing in on Atlanta from upper levels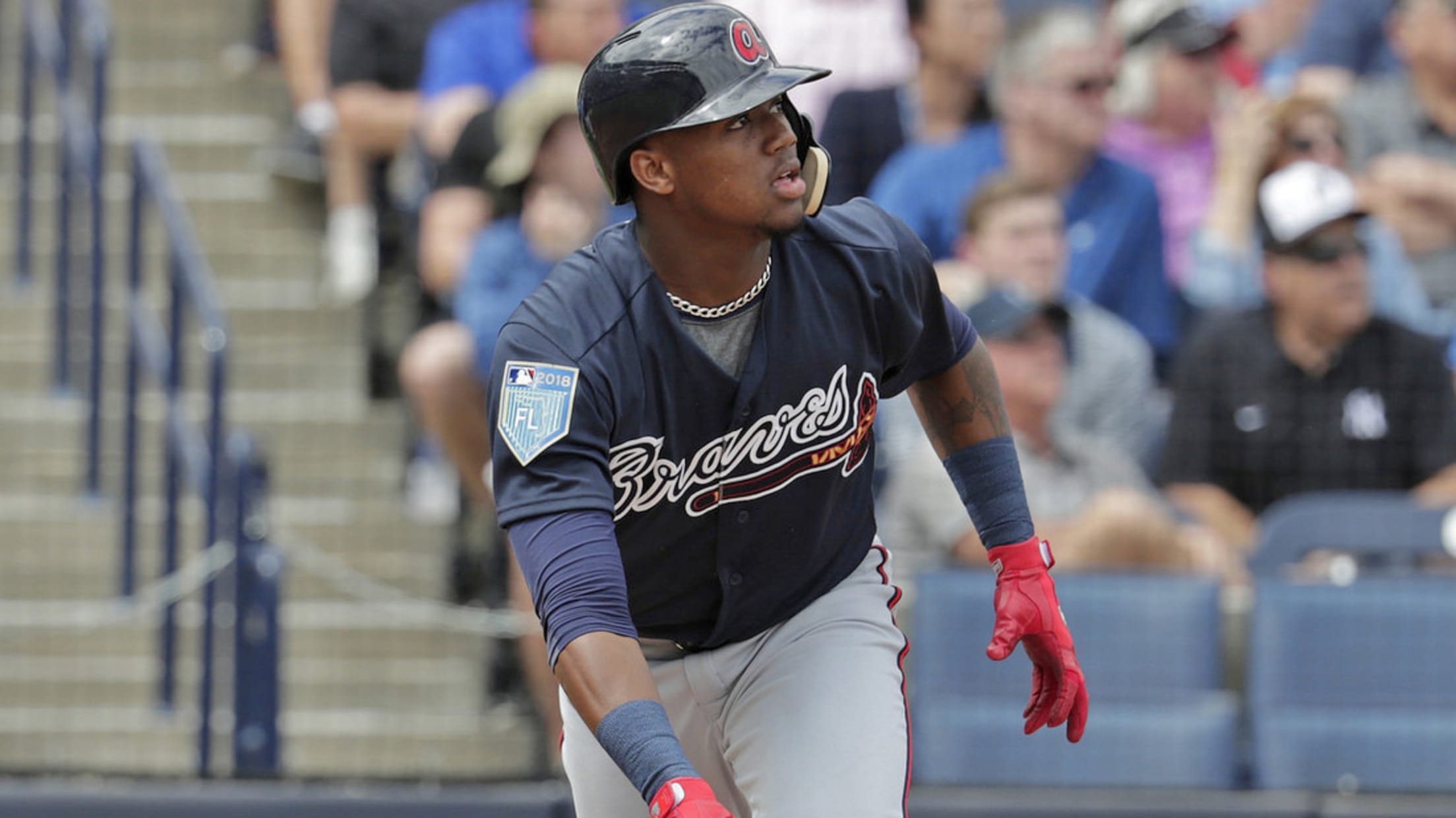 Some players are on the verge of stardom, others are entering a crucial phase of their development and still others are getting their first tastes of full-season ball. With the 2018 season approaching, MiLB.com takes a look at the most intriguing prospects from each MLB organization.Major League-ready: Ronald Acuña Jr.,
Braves reassign Soroka, Allard to Minors camp
Atlanta's No. 3, No. 6 prospects sent down after strong springs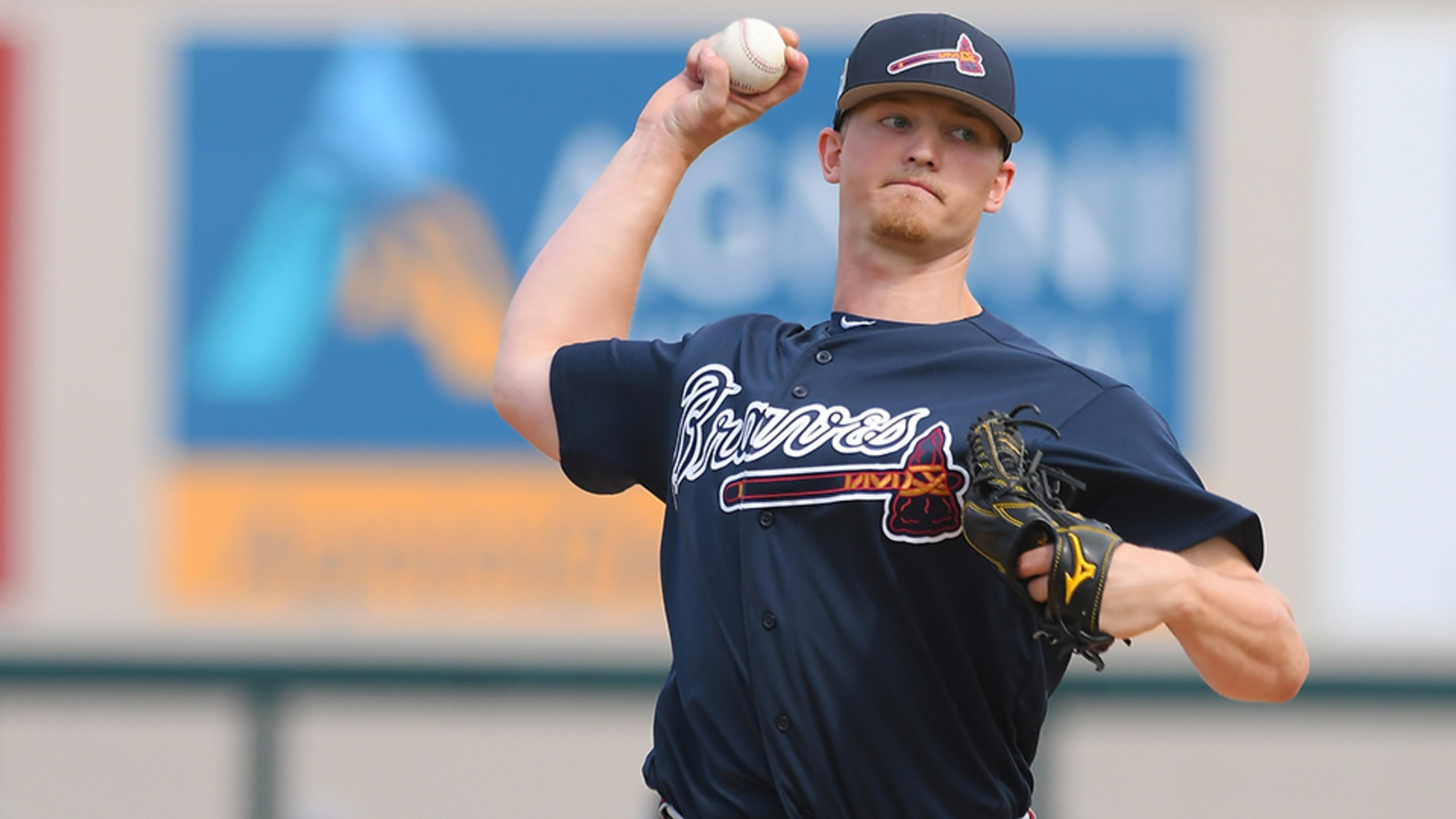 It won't be long before Mike Soroka and Kolby Allard take their first turns in the Braves rotation. In the meantime, however, the talented duo will not break camp with the big league team heading into the 2018 season. Atlanta reassigned both Soroka and Allard, the organization's No. 3 and No.
Farm System Rankings: Pitchers (10-1)
Wright, Soroka keep Braves on top; Padres gain momentum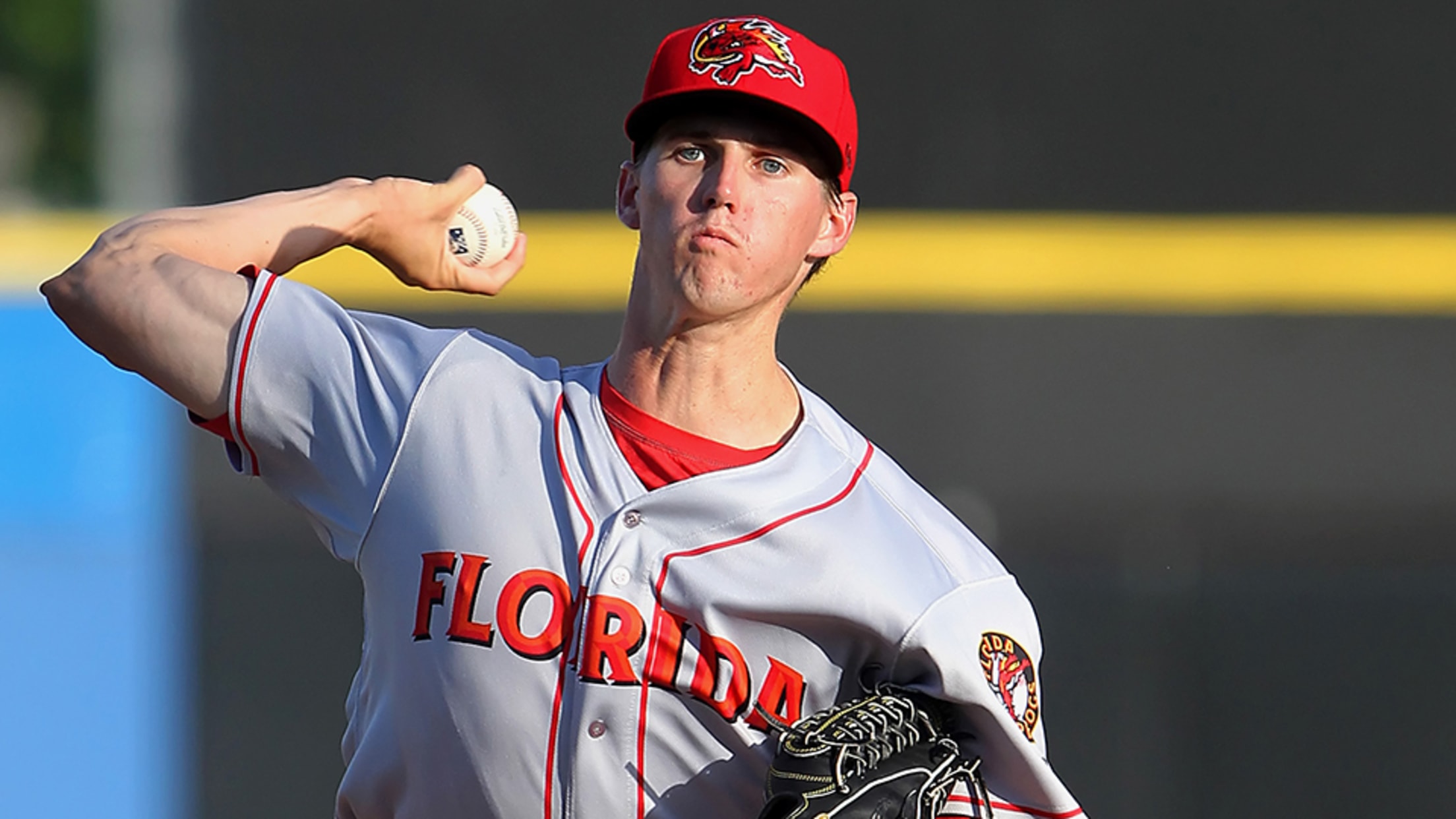 With Spring Training underway and the 2018 season almost upon us, MiLB.com will look at the state of all 30 farm systems over the next couple weeks and rank them, according to certain changing criterion with each edition. After looking at position player prospects (30-21, 20-11, 10-1), this edition focuses
Acuna, Allard, Soroka invited to Braves camp
Wright, Riley, Jackson additional non-roster spring invitees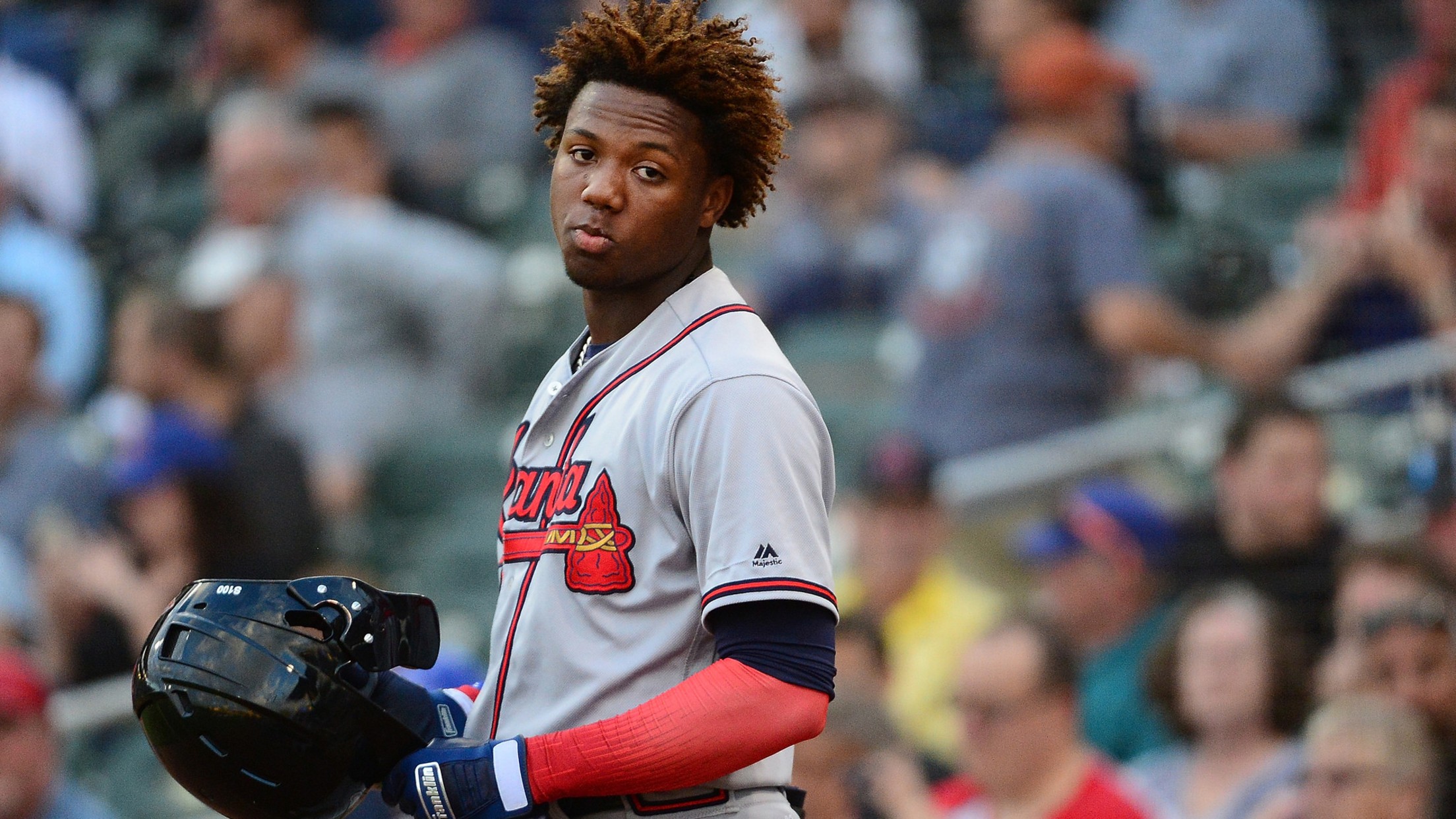 After a breakout season, Braves fans will get their closest look yet at Ronald Acuña Jr., the organization's brightest talent, this spring.Acuna, Kolby Allard and Mike Soroka were among 21 non-roster players invited to Atlanta's Major League Spring Training camp on Friday, the team announced. Acuna, the Braves' No. 1
Atlanta Announces Minor League Award Winners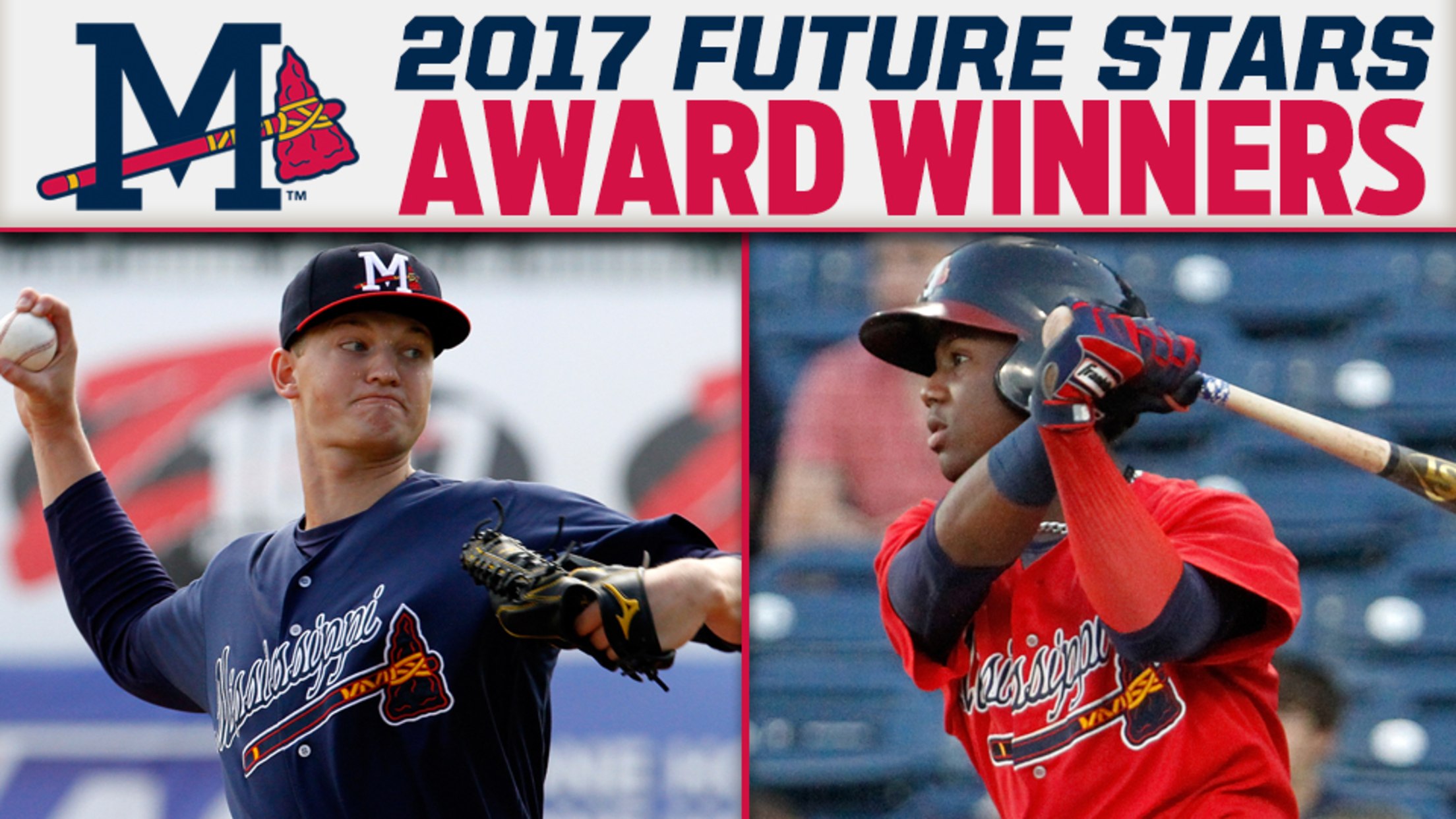 PEARL, MS --  The Atlanta Braves announced its 2017 Minor League Pitchers and Players of the Year. The honorees will be recognized on Future Stars Night, tonight, at SunTrust Park. Mike Soroka  and Ronald Acuña Jr. received the honors for the Double-A Mississippi club.Soroka, 20, went 11-8 with a 2.75 ERA in 26
Allard's gem, Lien's walkoff gives M-Braves twin bill sweep
M-Braves, Barons play 20 total innings in Friday's doubleheader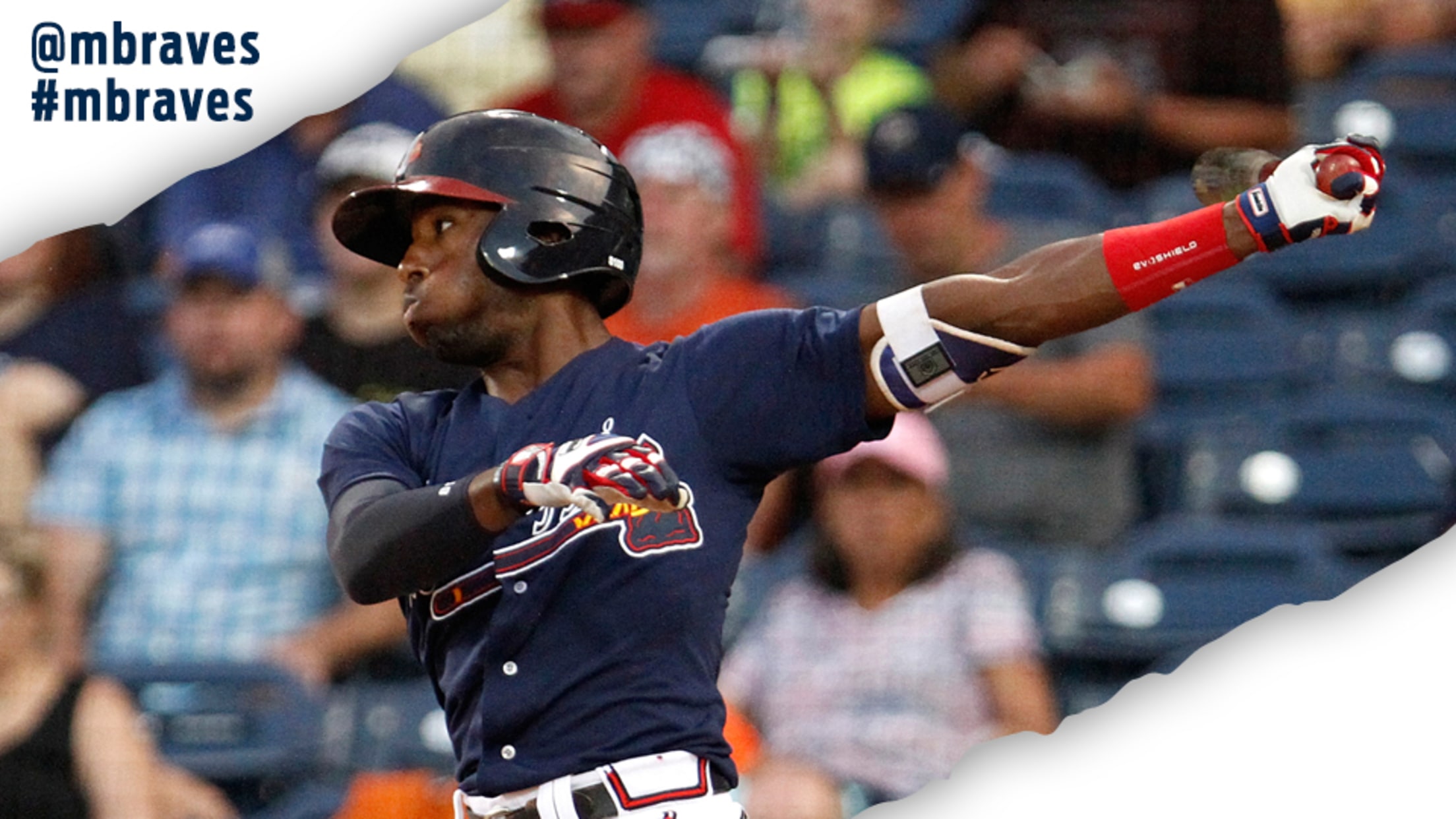 PEARL, MS -- Kolby Allard tossed a one-hit shutout to lead the Mississippi Braves to a 3-0 victory in game one, and Connor Lien delivered the walkoff single in the bottom of the 13th inning of game two to lead the Braves to a 4-3 victory over the Birmingham Barons
Braves four-run rally in ninth sinks Blue Wahoos
Moore goes 3-for-5 with a two-run double in ninth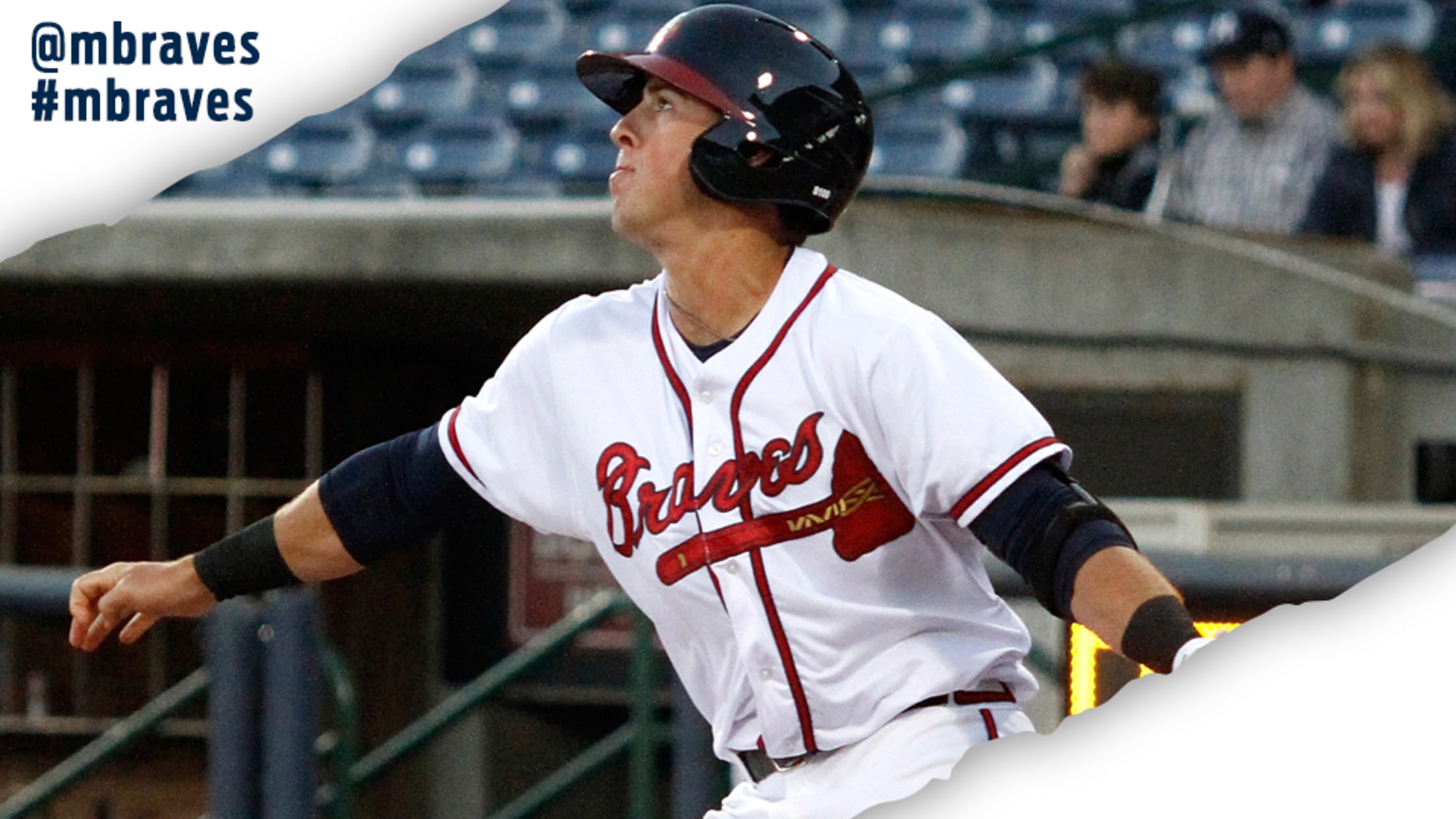 PENSACOLA, FL -- Mississippi came from behind to defeat Pensacola 5-2, scoring all five runs in the final two frames to win the second consecutive game in the series and the fourth straight over the Blue Wahoos dating back to the final two games of the last series at Trustmark
Prospect Roundup: Games of July 25
Soroka goes seven strong; Adames continues push in Triple-A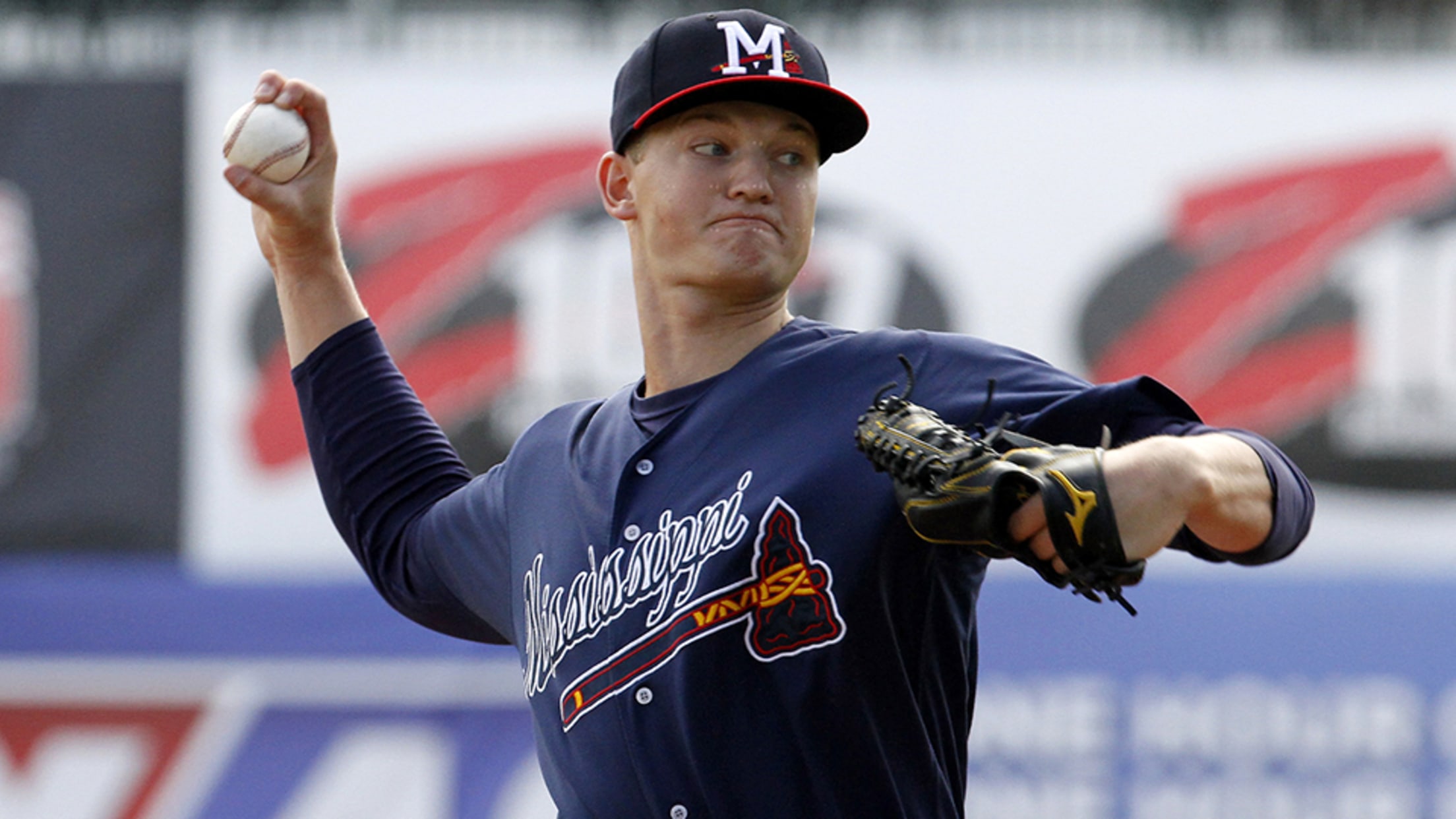 Rays SS Willy Adames, Triple-A Durham: 3-for-5, 2B, RBI, R -- After a mid-month mini-slump, the Rays' No. 2 prospect has turned it on again. Adames is 9-for-22 (.409) with four doubles and seven walks in his last six games for Durham, raising his season average from .263 to .272. It's
M-Braves walk-off on Jacksonville via Lien's solo blast
Connor Lien's ninth home run wins it for Mississippi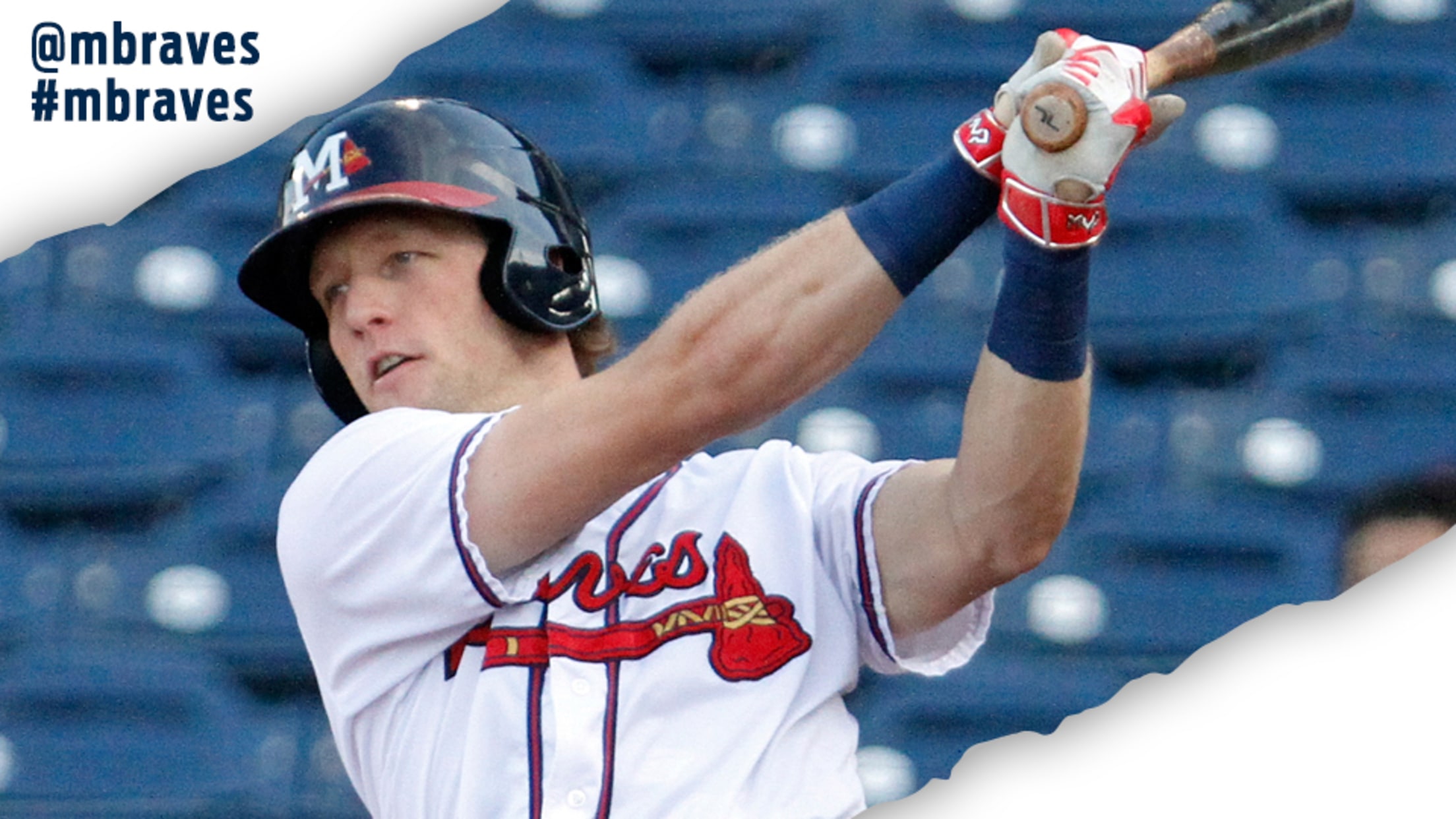 PEARL, MS -- The Mississippi Braves (11-19, 45-55) continued their magical run at home against the Jacksonville Jumbo Shrimp (15-16, 45-56) Tuesday night with another walk-off win at Trustmark Park. Mississippi defeated Jacksonville 3-2 for their third walk-off victory in the last six games, this time with a Connor Lien homer
Soroka, Ortiz dominant in Double-A duel
M-Braves starter fans 12 as opponent hurls six one-hit innings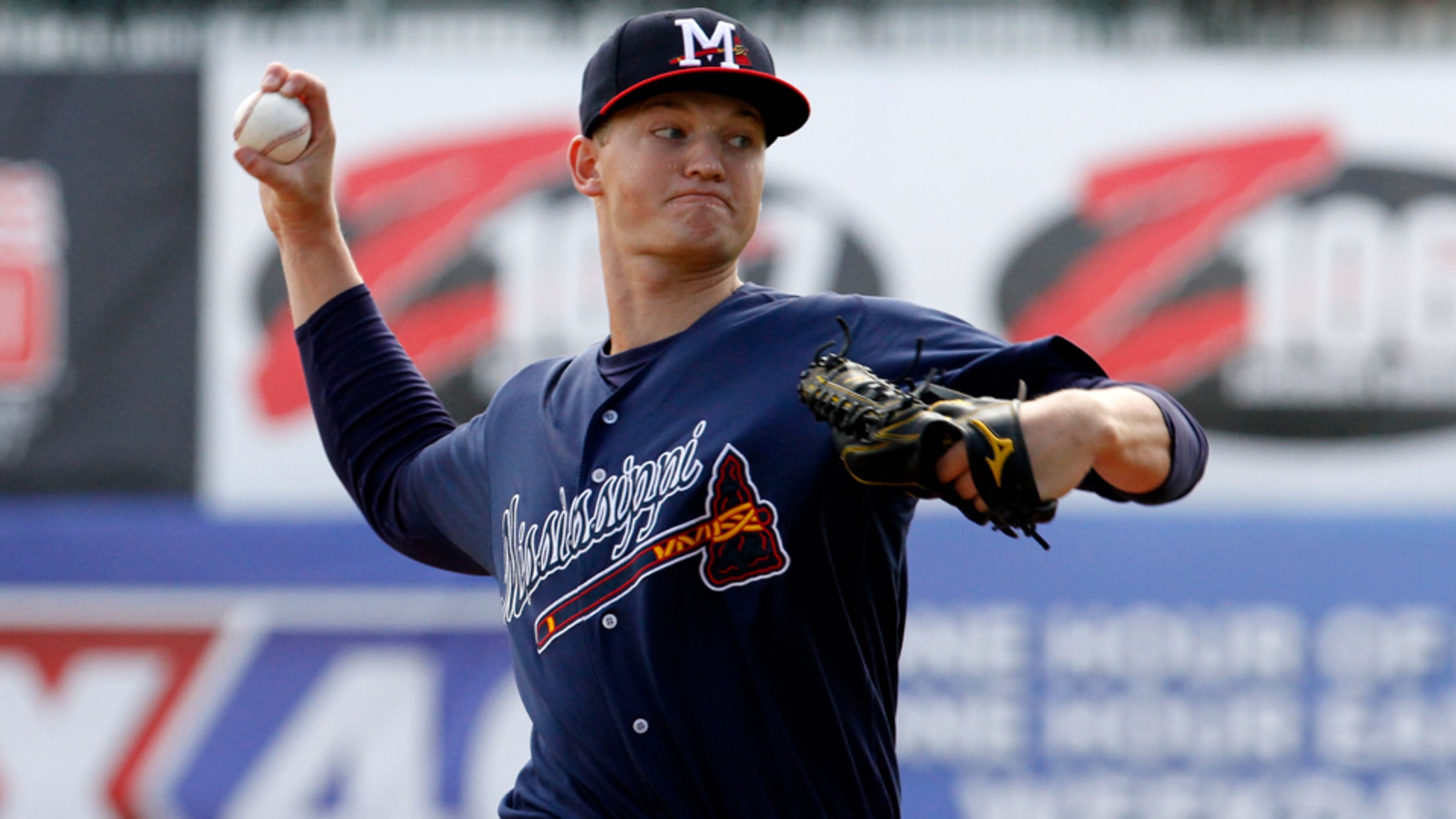 Mike Soroka just wanted to keep the game moving."Any night, really, you just want to go out and keep the pace quick for your team to go back out and get some runs," the Braves' No. 4 prospect said.Working quickly, Soroka established a career high with 12 strikeouts over seven
Scivicque doubles for M-Braves walk-off win over Shuckers
Mike Soroka strikes out 12 in seven innings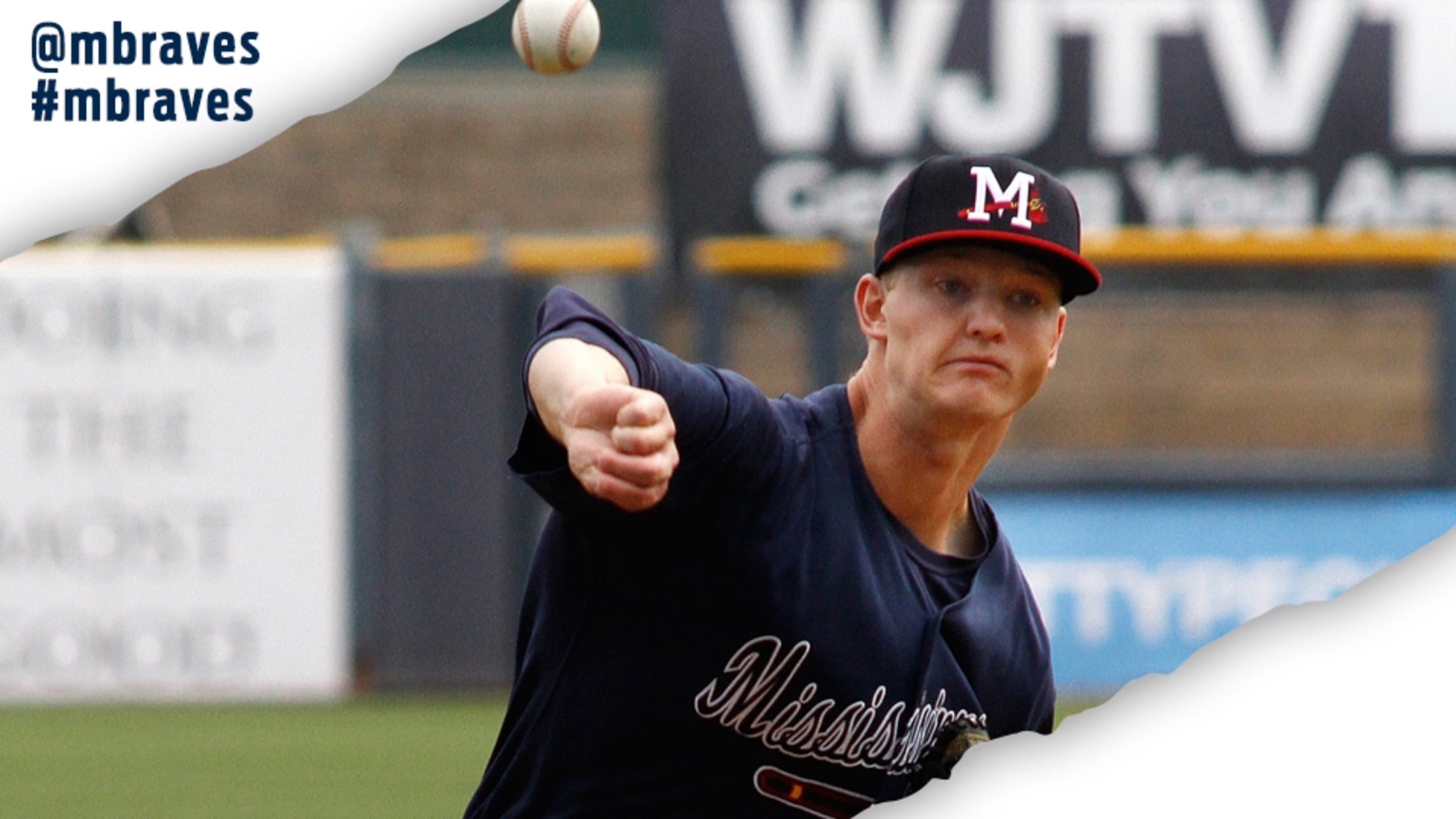 PEARL, MS -- The Mississippi Braves (7-18, 41-54) finally got that elusive first home win since the all-star break in dramatic fashion, defeating the Biloxi Shuckers (11-15, 47-48) by a score of 3-2 in walk-off fashion. Starters Mike Soroka and Luis Ortiz turned in an epic duel, retiring the first 18 batters
M-Braves' Soroka dominates for seven innings
Atlanta's No. 4 prospect records sixth scoreless outing of year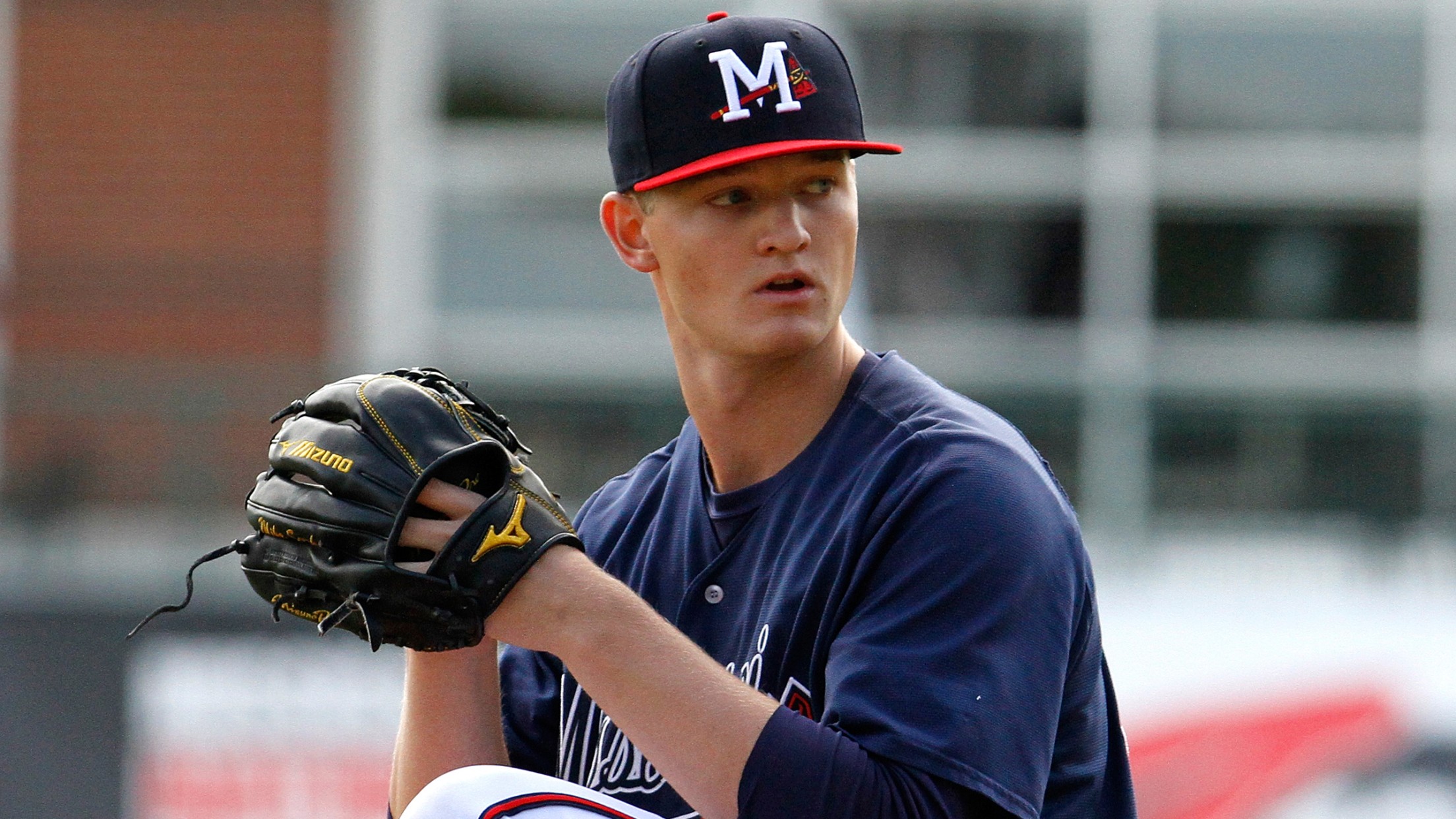 The Futures Game proved to be the experience of a lifetime for Mike Soroka, but he was eager to get back on the hill for Double-A Mississippi in a game that counted. "It was fun to get the true adrenaline pumping again," Atlanta's No. 4 prospect said Thursday night. "It was