Top Five: Gwinnett Players from Canada
Canadian-born players who made a mark with Gwinnett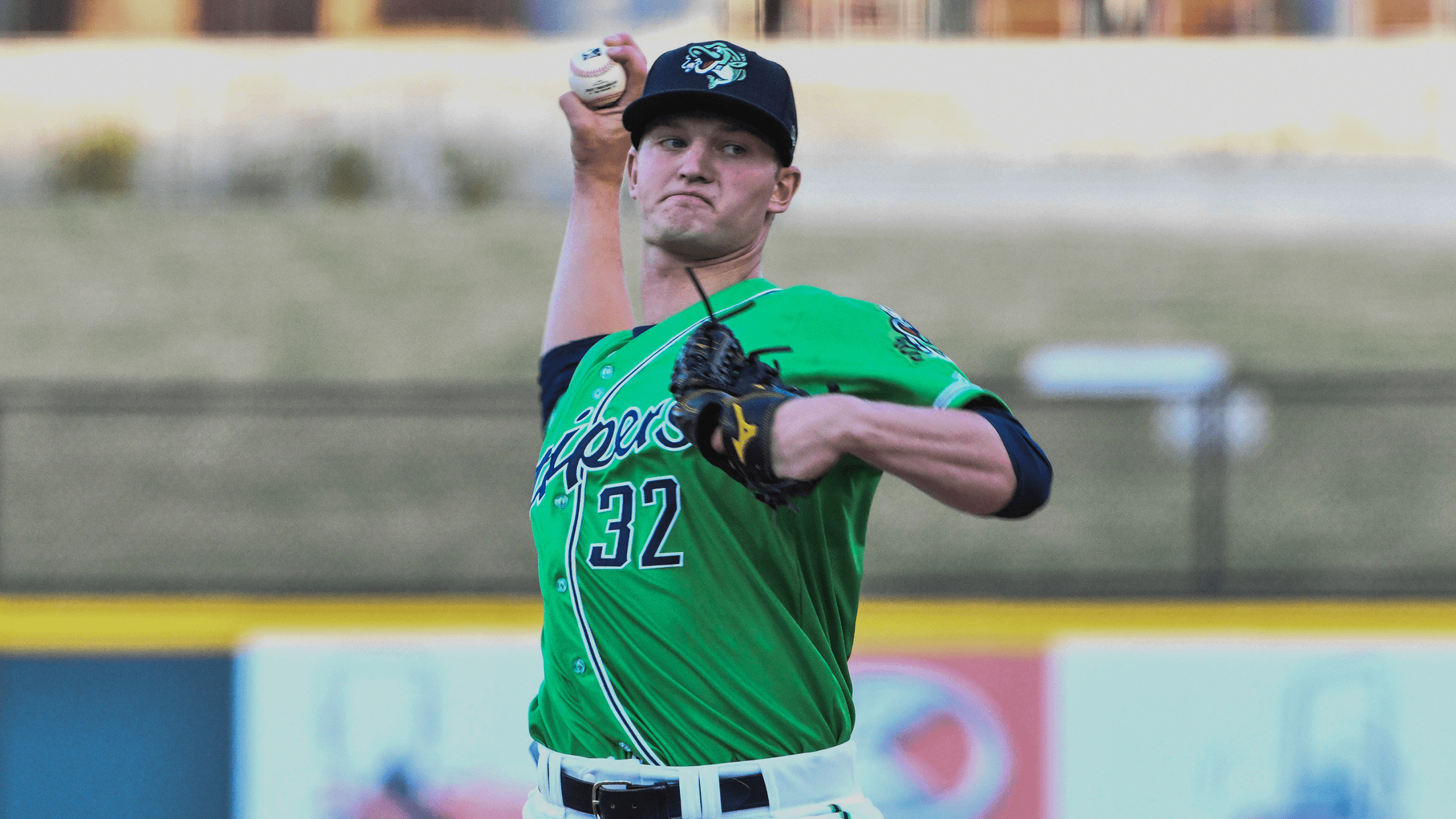 Calgary, Alberta's Mike Soroka went 3-1 with a 2.48 ERA in seven starts with the Stripers during the 2018 and 2019 seasons. (Bernie Connelly)
Today is July 1, the day all of Canada celebrates the country's national holiday known as "Canada Day." In honor of our neighbors to the north, this edition of our "Top 5" series features the top Canadian-born players in Gwinnett history. To date, just six Canada natives have ever donned
Today is July 1, the day all of Canada celebrates the country's national holiday known as "Canada Day." In honor of our neighbors to the north, this edition of our "Top 5" series features the top Canadian-born players in Gwinnett history.
To date, just six Canada natives have ever donned a G-Braves or Stripers jersey. Here are those players ranked in order of their contributions to Gwinnett: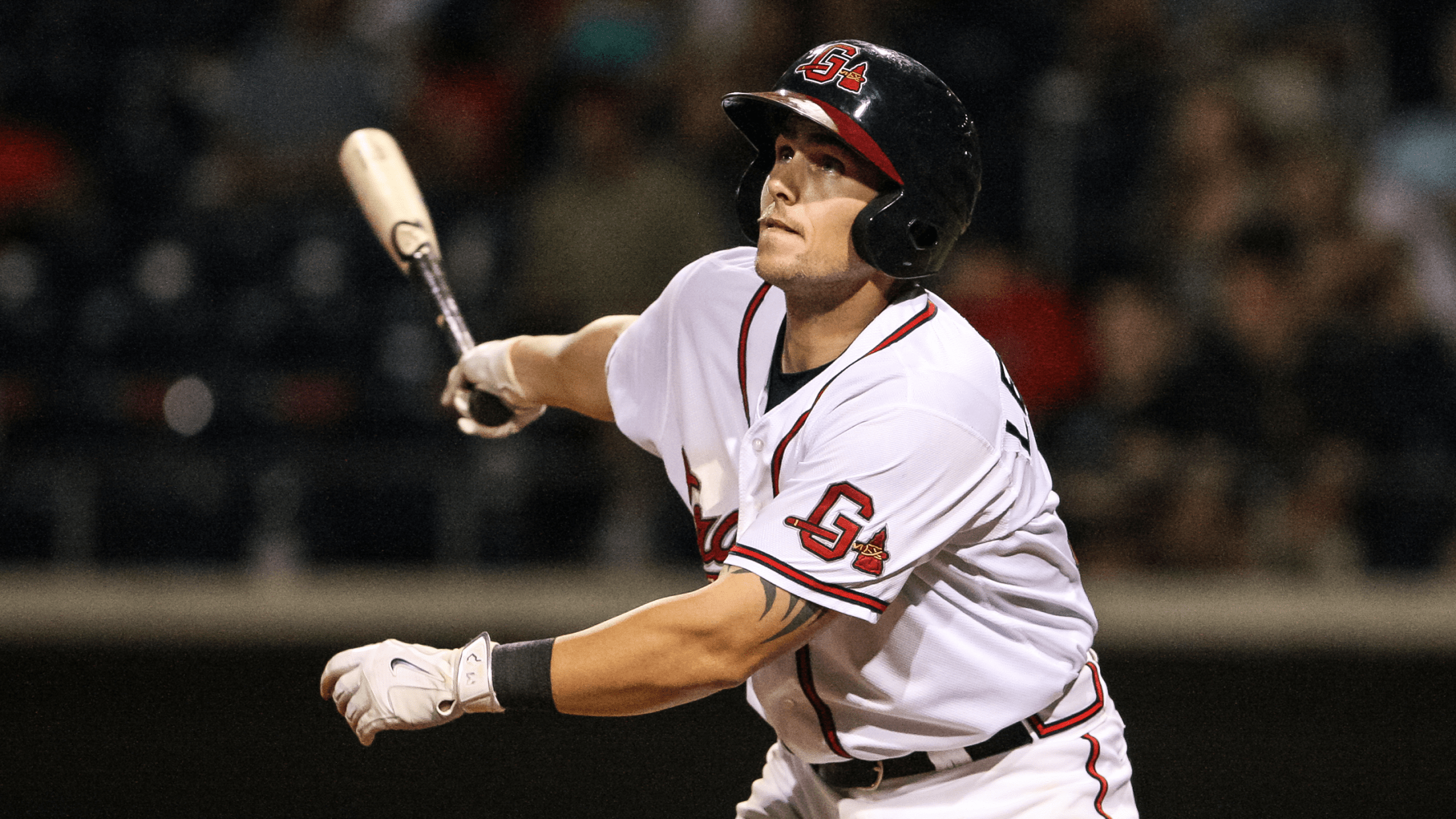 T-5. Jordan Lennerton (1B) – 2015
Langley, British Columbia's Lennerton wrapped up his final season in affiliated baseball in 2015 with a 33-game stint in Gwinnett. After being released by the team that drafted him – the Detroit Tigers – on July 24, he was signed by the Atlanta Braves as a minor league free agent on July 27. The 29-year-old first baseman went on to bat .202 with two doubles, one home run, nine runs, and 10 RBIs.
The left-handed hitting Lennerton was part of the Gwinnett club that challenged Norfolk for the 2015 International League South Division title. On September 4 at Norfolk's Harbor Park, he crushed his lone homer with the G-Braves, a fifth-inning solo shot off Terry Doyle for a 1-0 lead. Had that score held, the G-Braves and Tides would have been tied for first place in the IL South with three games remaining. Norfolk came back to win 3-1, however, and went on to win the division. Lennerton stayed with the Braves organization into 2016, but was released during Spring Training on March 21.
Detroit's 33rd-round pick in 2008, Lennerton never reached the Majors, but did put together a highly-decorated minor league career. He won MiLB Gold Gloves in back-to-back years with Triple-A Toledo in 2013 and 2014, was selected to represent Canada in the 2013 MLB All-Star Futures Game, and was named a Midseason All-Star in both the Double-A Eastern League (2012 with Erie) and International League (2013 with Toledo). After appearing with Gwinnett in 2015, he returned to Canada, logging three seasons with Quebec of the Canadian-American Association (2016-18).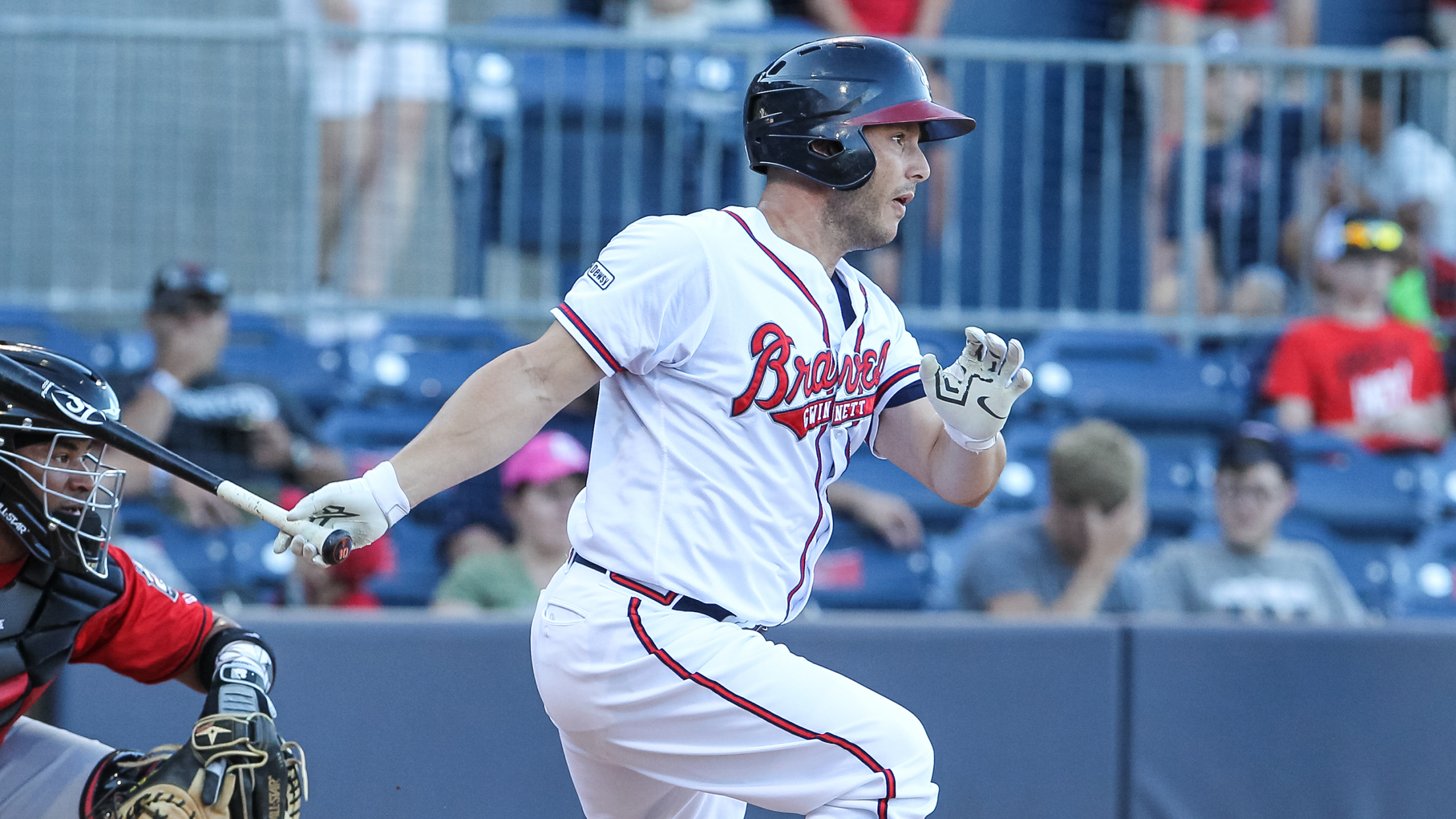 T-5: George Kottaras (C) – 2016
Scarborough, Ontario's Kottaras spent the final 18 games of his 14-year professional career with Gwinnett in 2016. Signed by Atlanta to a minor league contract on July 15 shortly after being released by the San Francisco Giants, the 33-year-old catcher batted .196 with two doubles, one home run, five runs, eight RBIs, and a .622 OPS. The G-Braves went 4-3 in his seven starts behind the plate.
Though his time with Gwinnett was limited, Kottaras had two memorable moments. On July 19 at Syracuse, he blasted the club's lone pinch-hit homer of the season, a two-run shot in the ninth inning off Chiefs' closer Rafael Martin that pulled the G-Braves to within a run in a 4-3 loss. On July 31 at Toledo, he tallied a last-at-bat game-winning RBI with a 10th-inning groundout scoring Sean Kazmar Jr. for a 9-8 victory. Kottaras wouldn't stick around long enough to enjoy Gwinnett's first-ever IL South Division title, however, as he was released by Atlanta on August 19.
Originally drafted by the San Diego Padres in the 20th round in 2002, Kottaras had a well-traveled Major League career, playing for the Boston Red Sox (2008-09), Milwaukee Brewers (2010-12), Oakland Athletics (2012), Kansas City Royals (2013), Cleveland Indians (2014), St. Louis Cardinals (2014), and Toronto Blue Jays (2014). The left-handed hitter batted .215 with 40 doubles, three triples, 32 homers, 92 runs, 101 RBIs, and a .737 OPS in 313 regular-season games, and played seven postseason games for the Brewers (2011) and A's (2012).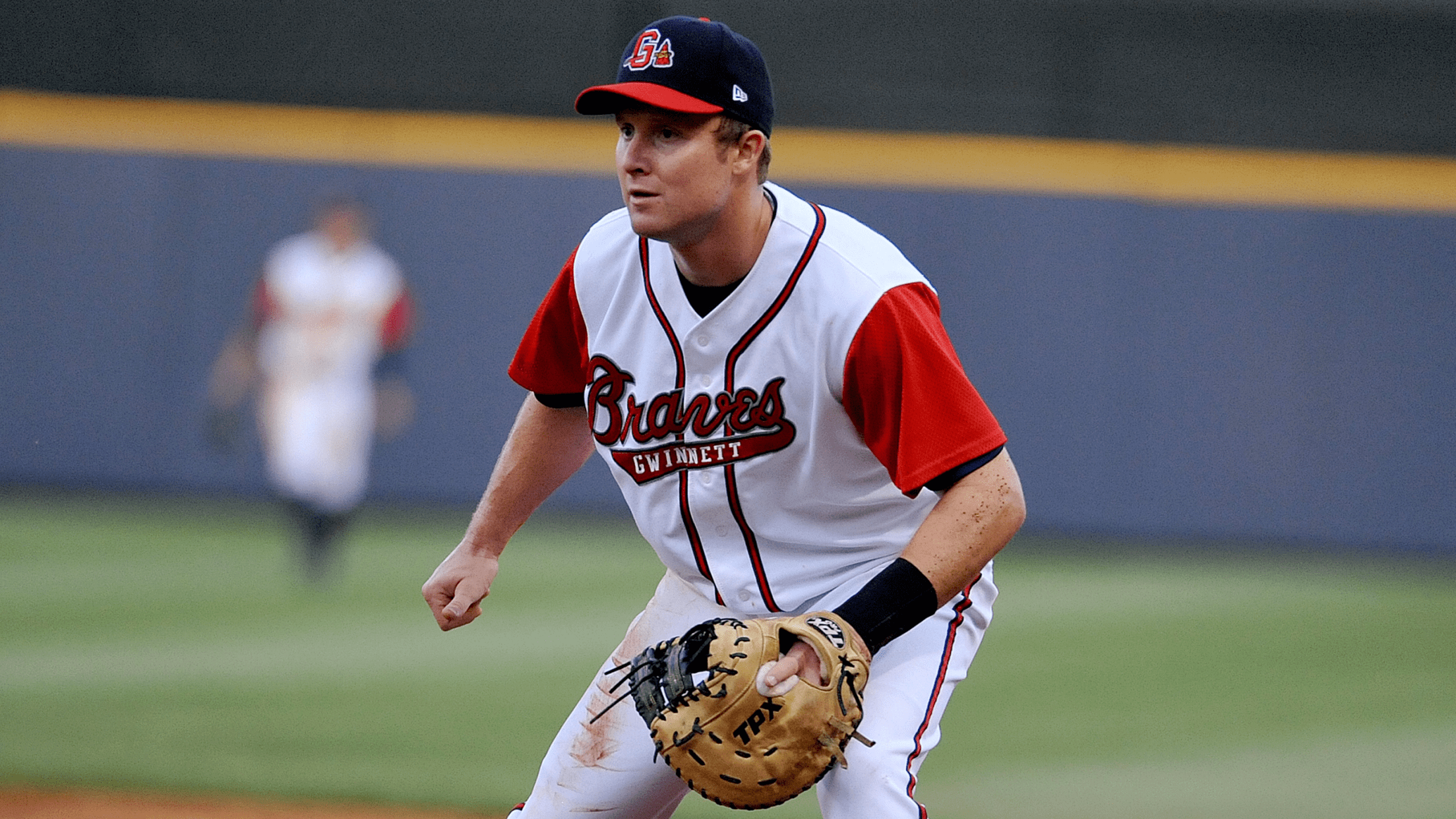 4. Shawn Bowman (3B) – 2011
New Westminster, British Columbia's Bowman is the most accomplished Canadian-born hitter in Gwinnett history, having batted .278 with seven doubles, one triple, eight home runs, 22 runs, 17 RBIs, and a .780 OPS in 52 games during the 2011 season. Atlanta signed the 26-year-old third baseman to a minor league contract and invited him to Spring Training on November 29, 2010.
Bowman's best game with the G-Braves helped the club make history. On April 17, 2011 at Durham, he went 3-for-5 with a pair of homers and two RBIs in an 18-7 drubbing of the Bulls. His first clout of the game – a sixth-inning solo shot to right field off Paul Phillips – kicked off the first and only 10-run inning in Gwinnett history. Bowman also added a single and a run scored later in the sixth, finishing with two of the G-Braves' nine hits in the record-setting frame as they erased a 6-5 deficit and took a 15-6 lead. Bowman's eighth-inning solo homer off emergency pitcher Craig Albernaz made it 16-6, capping his second career multi-homer effort.
Bowman had four more three-hit games with Gwinnett and was batting .378 through 11 games in June before a leg injury altered his season. He bounced between the GCL Braves and Double-A Mississippi while rehabbing, but never played for the G-Braves again after June 11. On December 22, he signed a minor league contract with the Miami Marlins and split his final professional campaign in 2012 between Double-A Jacksonville and Triple-A New Orleans. Originally drafted by the New York Mets in the 12th round in 2002, Bowman played 10 minor league seasons with the Mets (2003-09), Toronto Blue Jays (2010), Braves (2011) and Marlins (2012) organizations.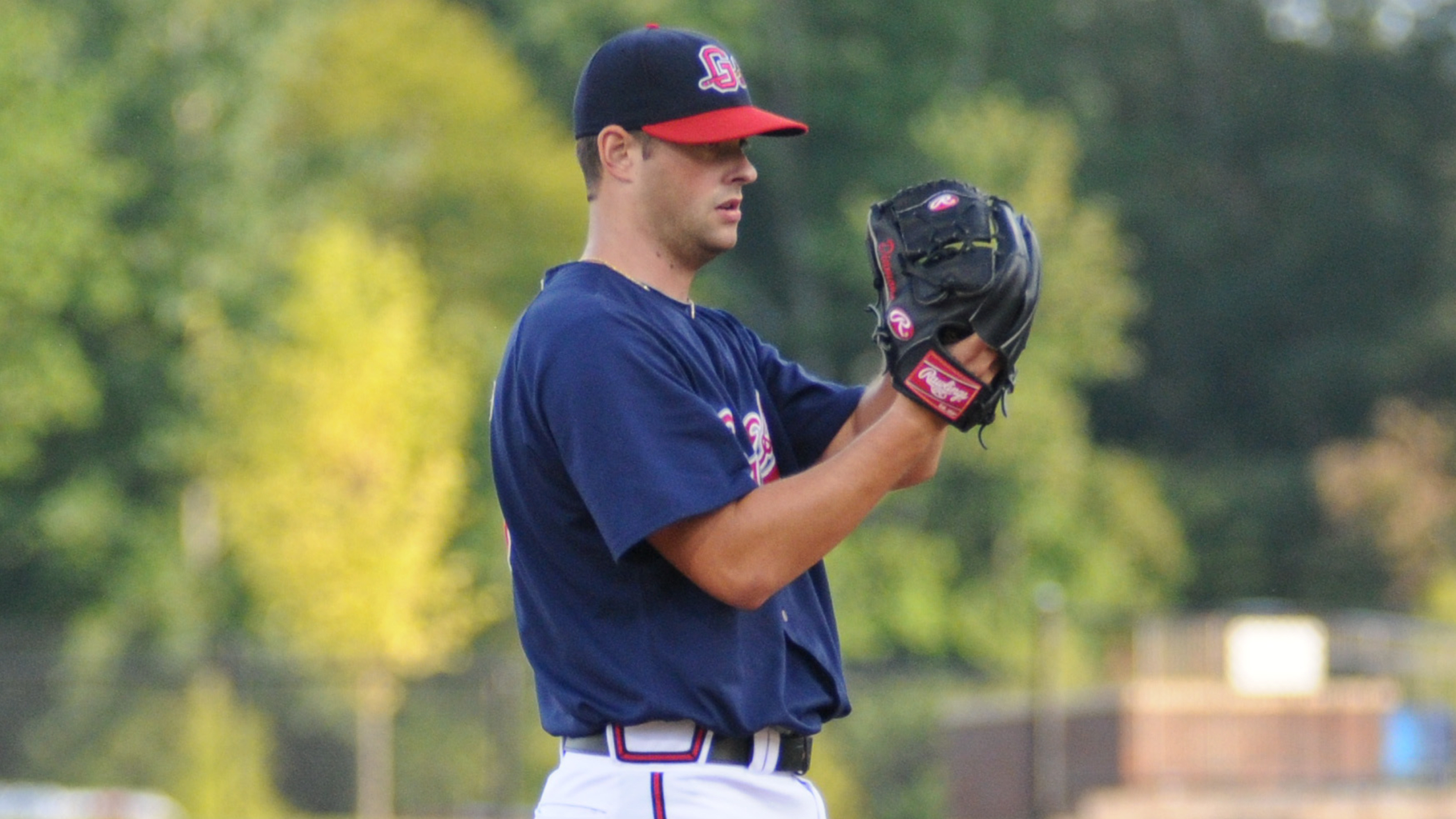 3. Scott Diamond (P) – 2010
Guelph, Ontario's Diamond had a promising Triple-A debut with the G-Braves in 2010, going 4-1 with a 3.36 ERA in 10 starts. The 23-year-old left-hander reached Gwinnett in just his third professional season after being signed by Atlanta as a non-drafted free agent on August 23, 2007.
Of the five quality starts Diamond delivered during his limited tenure with the club, one easily stands about above the rest. On August 30, 2010 vs. Norfolk, he pitched the third 9.0-inning complete-game shutout in Gwinnett history in a 4-0 win over the Tides. He yielded two hits, walked one, and struck out eight in the 112-pitch, 77-strike outing, improving to 4-0 and lowering his ERA to 2.41. Diamond's 9.0-inning complete-game shutout is one of just six thrown by Gwinnett pitchers all-time, and only three have done it since him (Todd Redmond on May 18, 2011 vs. Rochester, Manny Banuelos on June 22, 2015 vs. Indianapolis, and Williams Perez on May 6, 2016 vs. Charlotte).
After going 3-0 with a 1.73 ERA, .216 BAA, and 1.02 WHIP in six brilliant starts in August, Diamond made one more start with the G-Braves, his lone loss on September 4 at Charlotte. On December 9, his time with the Atlanta organization ended as he was claimed by Minnesota during the Rule 5 Draft. He went on to reach the Majors with the Twins (2011-13) and Toronto Blue Jays (2016), going 19-27 with a 4.50 ERA in 59 games. In his first full season in 2012, Diamond earned Minnesota's Outstanding Rookie Award after going 12-9 with a 3.54 ERA in 27 starts.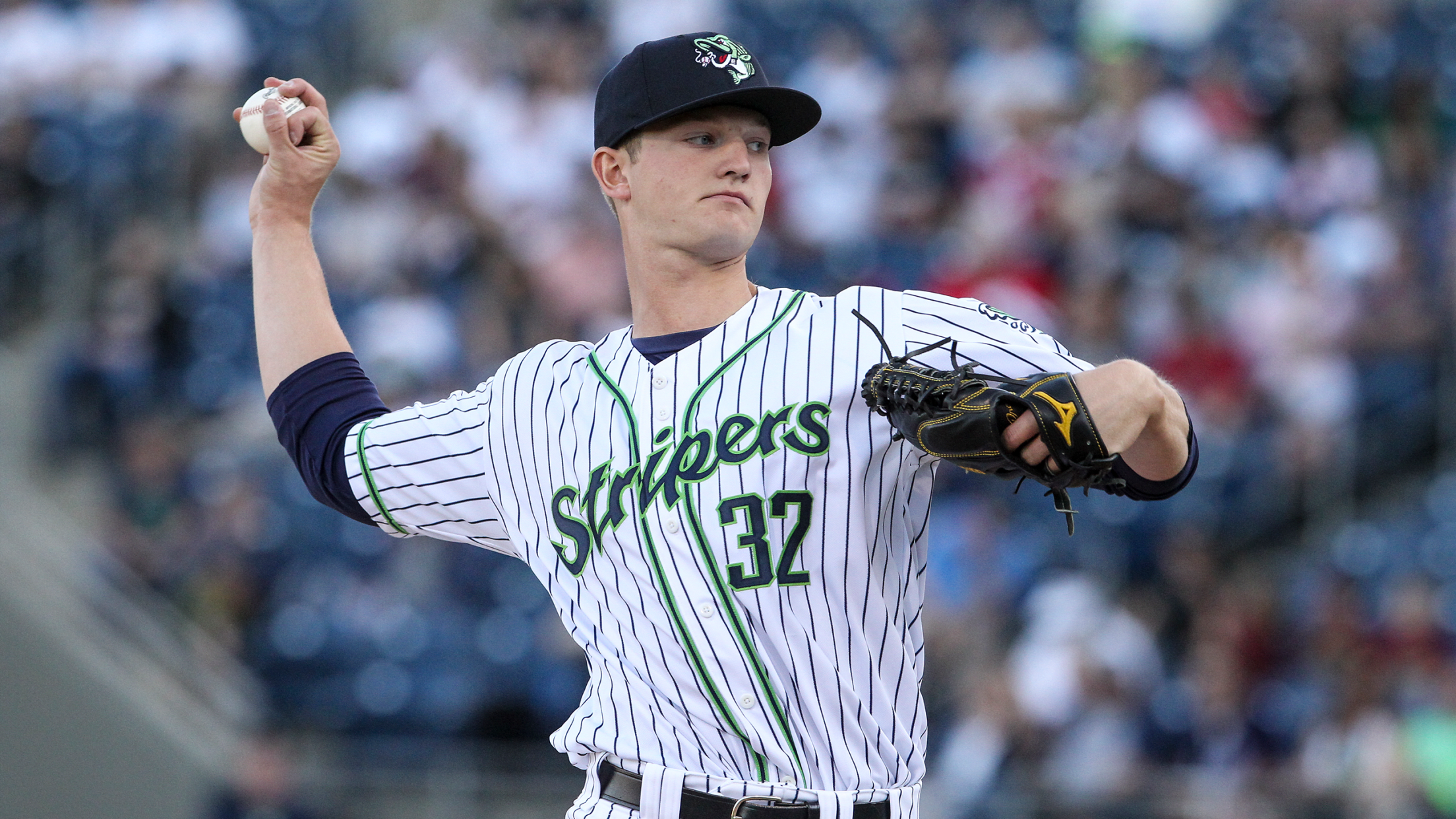 2. Mike Soroka (P) – 2018-19
Calgary, Alberta's Soroka is not only one of the best Canadian-born players in Gwinnett history, but also one of the brightest prospects ever to come through Coolray Field. Selected by Atlanta with the 28th overall pick of the 2015 draft out of Calgary's Bishop Carroll High School, he arrived in Gwinnett in 2018 ranked the Braves' No. 3 prospect by MLB.com. He has since gone 3-1 with a 2.48 ERA in seven starts with the Stripers during the 2018 and 2019 seasons.
The right-hander's Triple-A debut on April 6, 2018 at Norfolk was historic for multiple reasons. At 20 years, eight months, and two days, Soroka became the youngest Opening Day starter in Gwinnett history. That outing also made him the first starting pitcher in Gwinnett's "Stripers" era, one that began with a victory thanks to his 5.0-inning scoreless outing. He scattered three hits and one walk while striking out five in a 60-pitch, 42-strike performance as the Stripers won 3-1.
Soroka made only four starts with Gwinnett – including a 7.0-inning complete-game shutout on April 23 at Rochester – before having his contract selected by Atlanta for his Major League debut on May 1. He returned to the Stripers on June 6 for a rehab start while recovering from right shoulder inflammation and finished 2-1 with a 2.00 ERA in five starts overall. In 2019, Soroka once again opened the season with the Stripers as he made two tune-up starts (1-0, 3.86 ERA) before joining Atlanta. He went on to an All-Star campaign with the Braves, going 13-4 with a 2.68 ERA in 29 starts as he finished second in National League Rookie of the Year voting.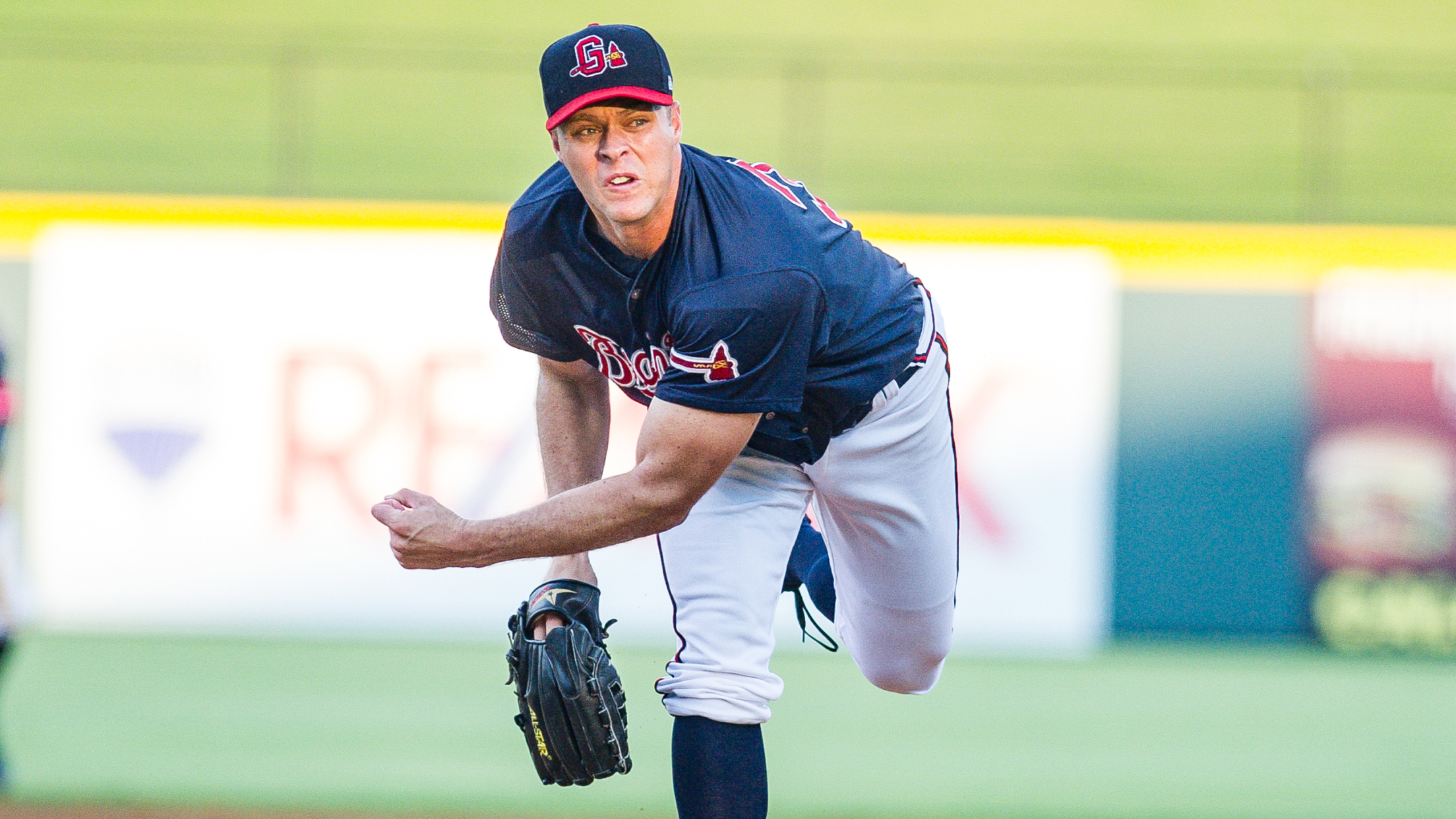 1. Andrew Albers (P) - 2017
North Battleford, Saskatchewan's Albers is Gwinnett's top Canadian-born player of all-time, as well as the most accomplished left-hander in club history. He was named the G-Braves' 2017 Most Outstanding Pitcher after going 12-3 with a 2.61 ERA in 26 games. Only Julio Teheran (15-3 during his IL Most Valuable Pitcher season in 2011) has had more wins in a single year than Albers' 12 in 2017.
Signed by Atlanta as a minor league free agent on December 26, 2016, Albers began 2017 serving as both a starter and reliever for the G-Braves. The 31-year-old southpaw went 6-3 with a 3.99 ERA in 18 games (nine starts) over his first three months. Once the calendar flipped to July, Albers moved into the rotation full-time and became one of the most dominant pitchers in MiLB, going 6-0 with a 0.98 ERA (2nd in the IL), .222 BAA, and seven quality starts over eight outings through August 10. He twice pitched 8.0 scoreless innings in that span, on July 14 at Charlotte (8.0 IP, 4 H, 1 BB, 6 SO) and August 5 at Charlotte (8.0 IP, 5 H, 1 BB, 10 SO). Atlanta named him Gwinnett's Pitcher of the Month for July (4-0, 1.14 ERA in six starts), and the IL named him its Pitcher of the Week for July 13-16.
Albers' ace-like stretch included a 22.1-inning scoreless streak from July 30 through August 10, and other teams began to take notice of the veteran lefty. On August 12, the pitching-needy Seattle Mariners acquired him from Atlanta in exchange for cash considerations and immediately elevated him to the Majors, where he went 5-1 with a 3.51 ERA in nine games. At the time of the trade, Albers ranked among IL pitching leaders in wins (T-1st, 12), ERA (3rd, 2.61), WHIP (6th, 1.15), strikeouts (7th, 115), and innings (8th, 120.2).
Originally drafted by the San Diego Padres in the 10th round in 2008, Albers pitched for the Minnesota Twins (2013, 2016), Toronto Blue Jays (2015), and Mariners (2017) during a four-year Major League career. He went 7-6 with a 4.10 ERA and one save in 26 games (18 starts) between the three clubs. Following the 2017 season, Albers signed with Orix of the Japan Pacific League, where he pitched from 2018-19.