Eaves' walk-off caps 'Wolves' comeback
Tigers prospect posts two dingers, five RBIs in 11-inning win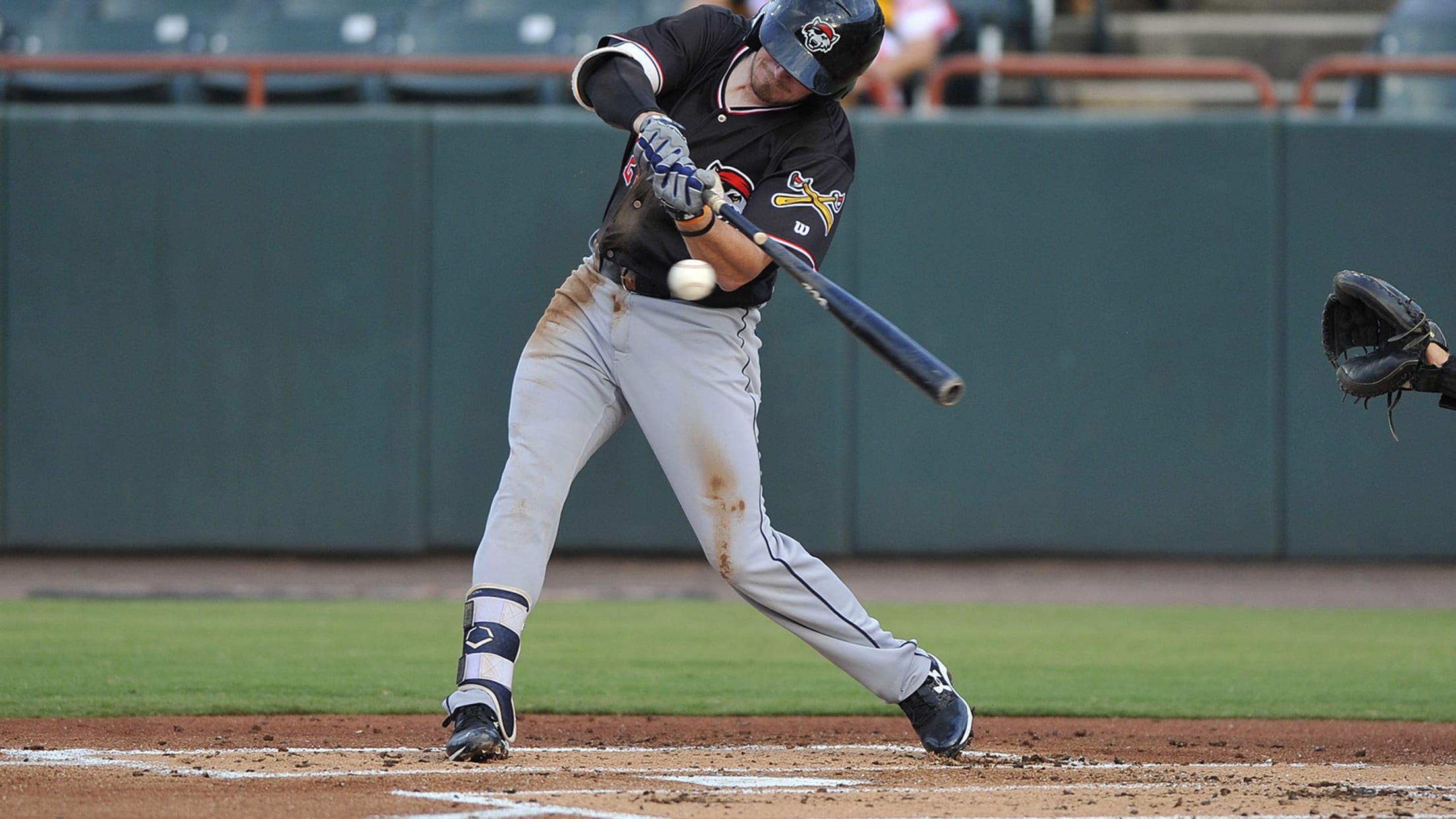 Akron's Aaron Civale had a day to remember. So did Erie's Kody Eaves.Civale, the Indians' 24th-ranked prospect, tied his career high with 10 strikeouts over six innings, but Eaves capped a two-homer game with a three-run walk-off blast in the 11th inning that gave Double-A Erie an 8-5 victory over
RubberDucks Complete Sweep Over Senators, 6-2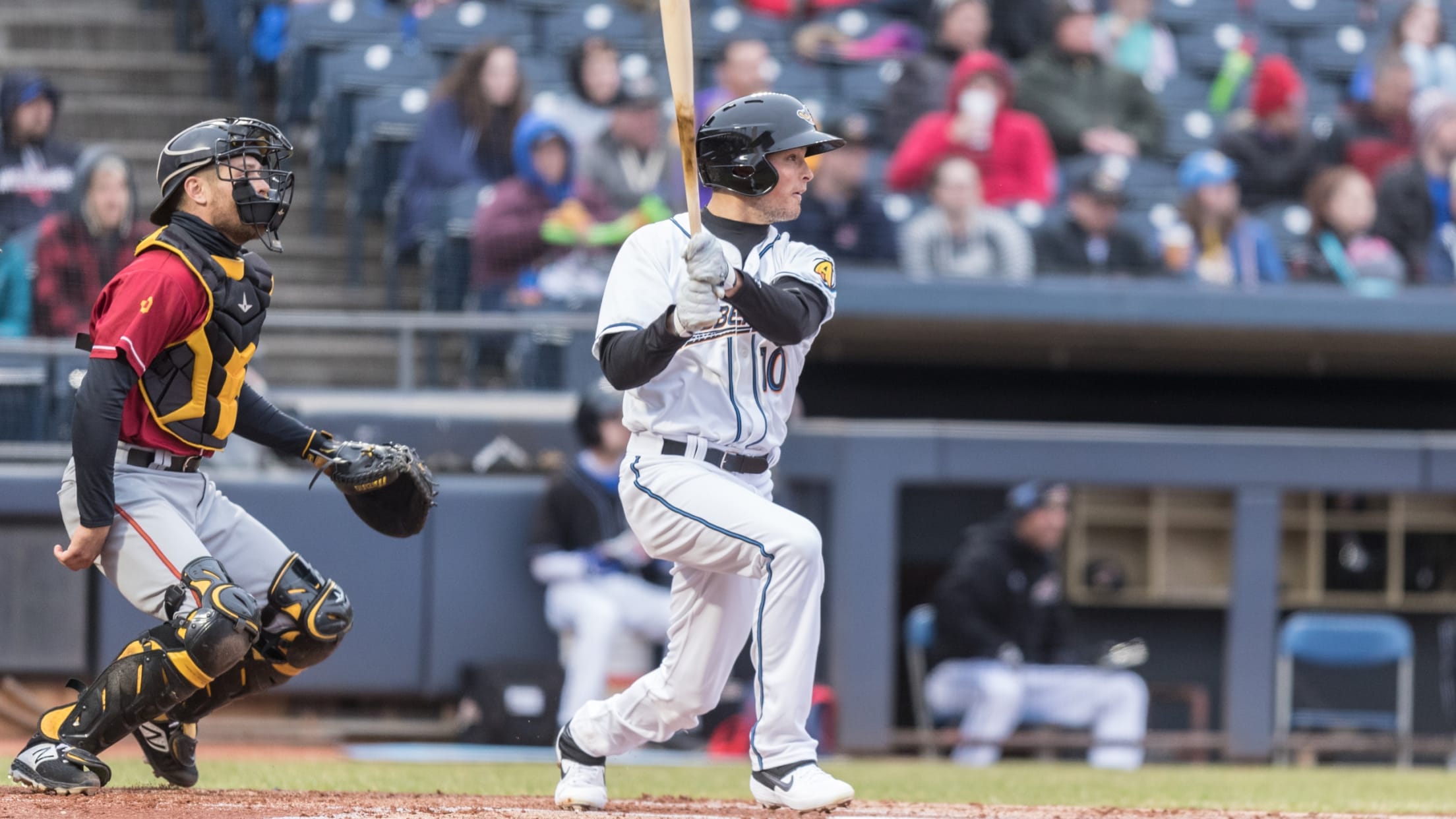 RubberDucks Game RecapRubberDucks 6 Senators 2WP: Aaron Civale (3-0) LP: Jackson Tetrault (2-2) Save: David Speer (1)SummaryThe Akron RubberDucks took the early lead by scoring in each of the first three innings and held the lead for a 6-2 win behind a solid outing from Aaron Civale Wednesday afternoon at
Civale dominant as Ducks open series with 8-0 over Squirrels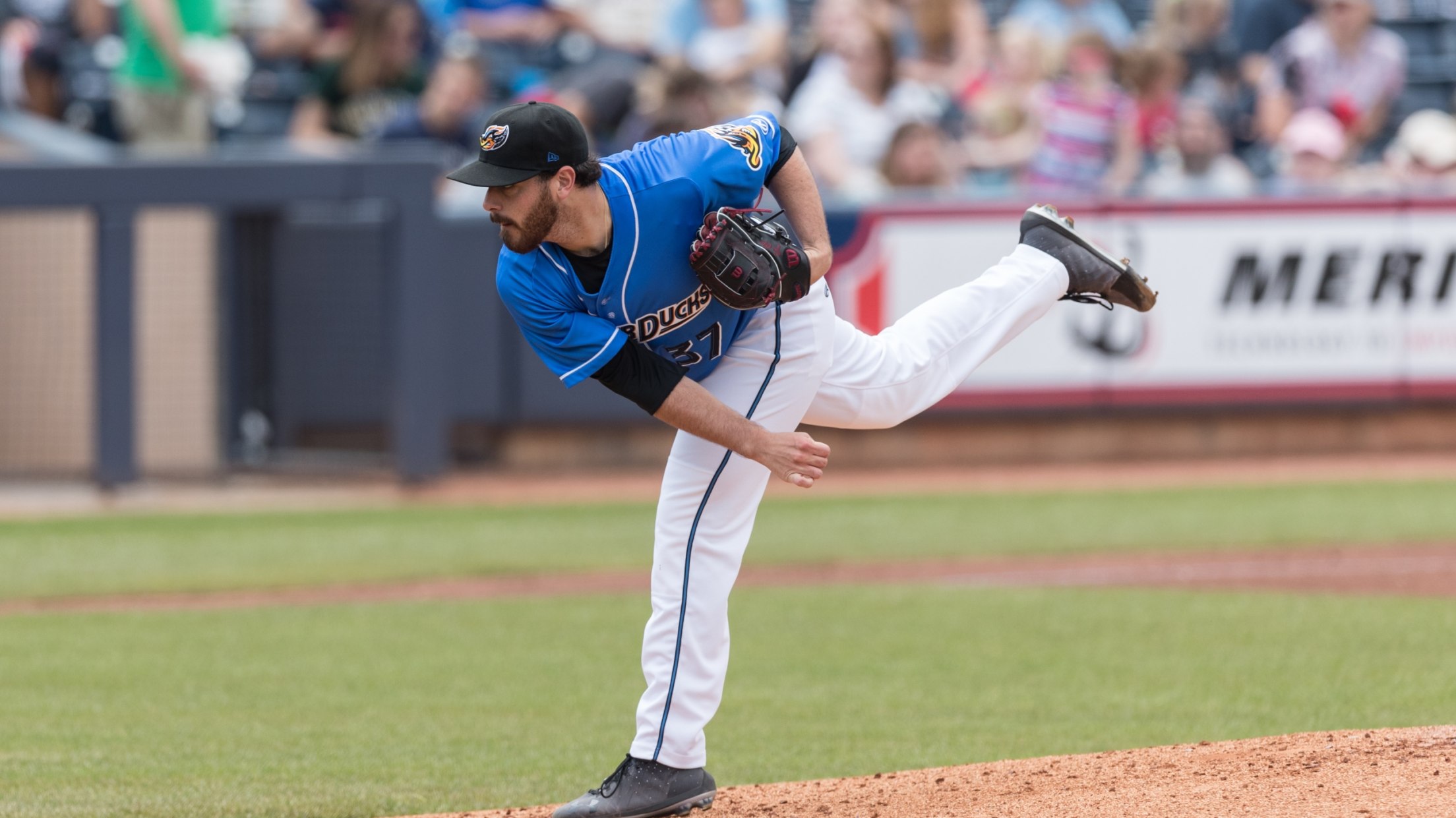 RubberDucks 8 Flying Squirrels 0WP: Aaron Civale (5-2) LP: Jake McCasland (2-2) Save: noneSummaryAkron's Aaron Civale combined with a pair of relievers on a one-hitter, and Willi Castro slugged a three-run homer, as the RubberDucks blanked the Richmond Flying Squirrels, 8-0, Wednesday night at The Diamond in Richmond, Va.
Civale spins seven zeros for RubberDucks
Indians righty faces two over minimum, lowering ERA to 2.35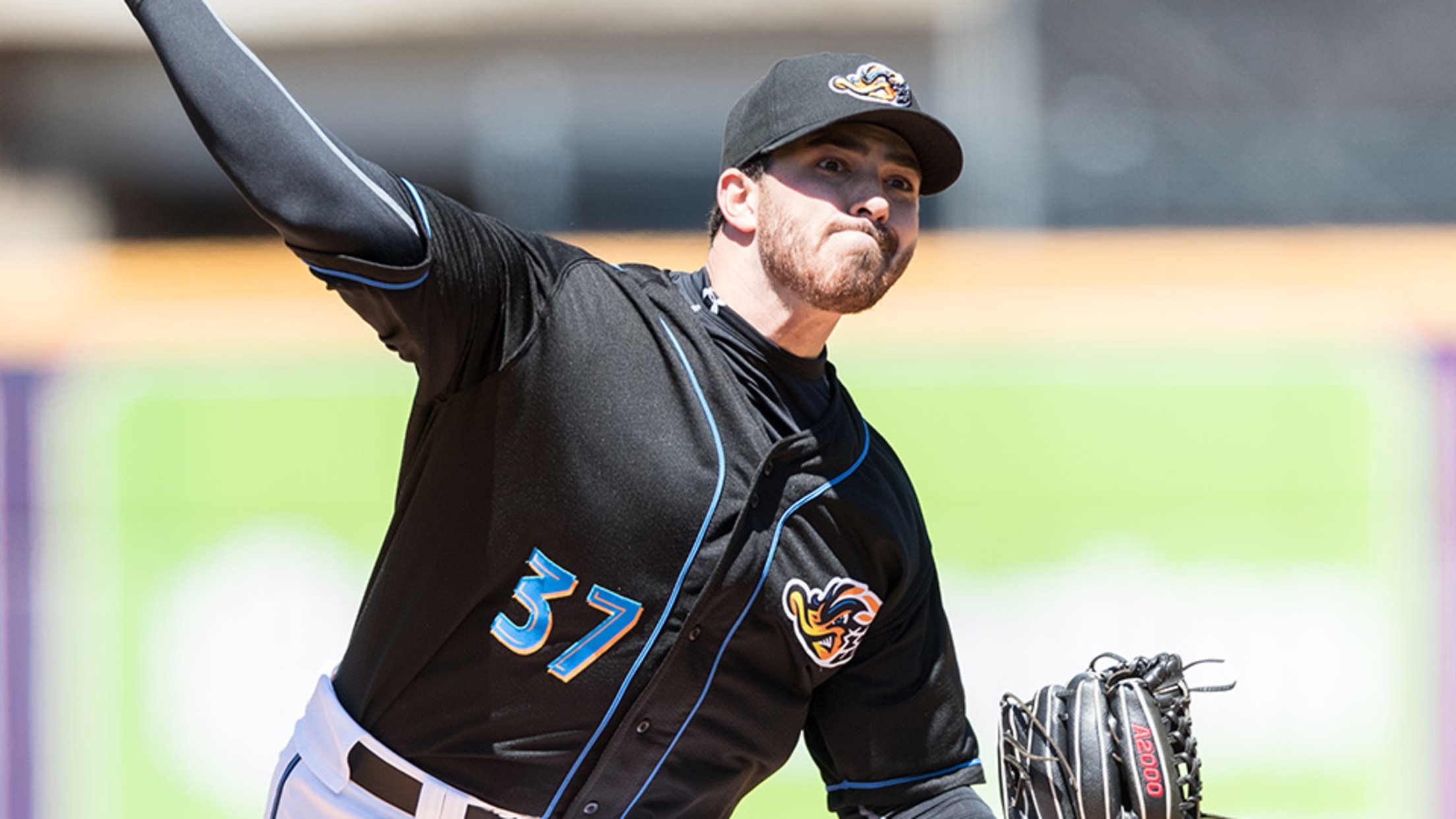 When Aaron Civale has taken the ball this season, he's proven to be one of the most consistent arms in the Eastern League. Back on the hill Wednesday, he turned in another gem.The ninth-ranked Indians prospect allowed just one hit and one walk while whiffing four over seven innings as
EL notes: Akron's Civale comes back strong
No. 9 Indians prospect returning to form following shoulder injury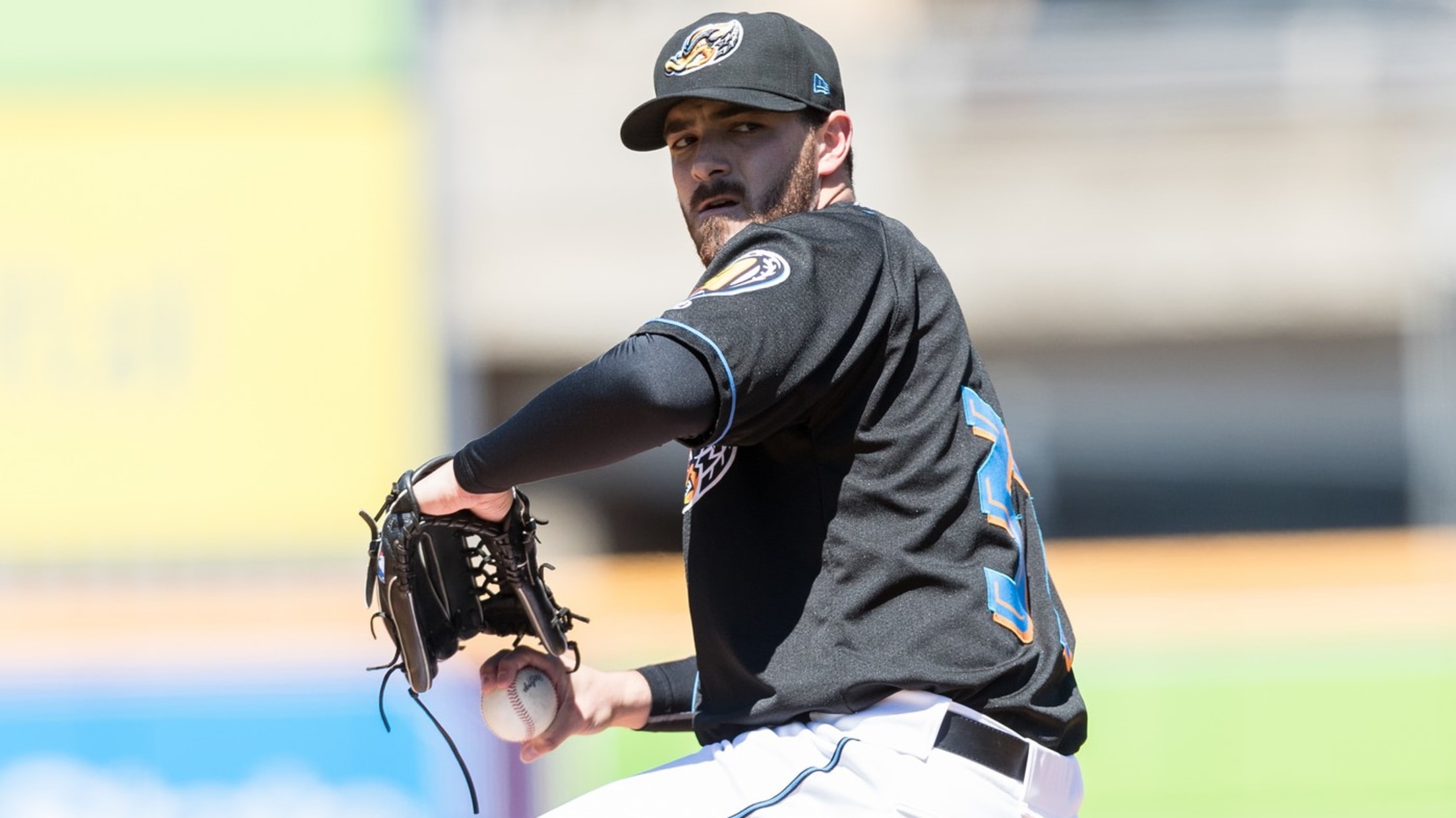 After being sidelined for a month, Akron's Aaron Civale has been able to remain consistent in his return, thanks in large part to his faith in the team behind him and his ability to keep the opposition from earning free passes.
Civale takes big step forward for Akron
Tribe's No. 10 prospect allows one hit over seven shutout innings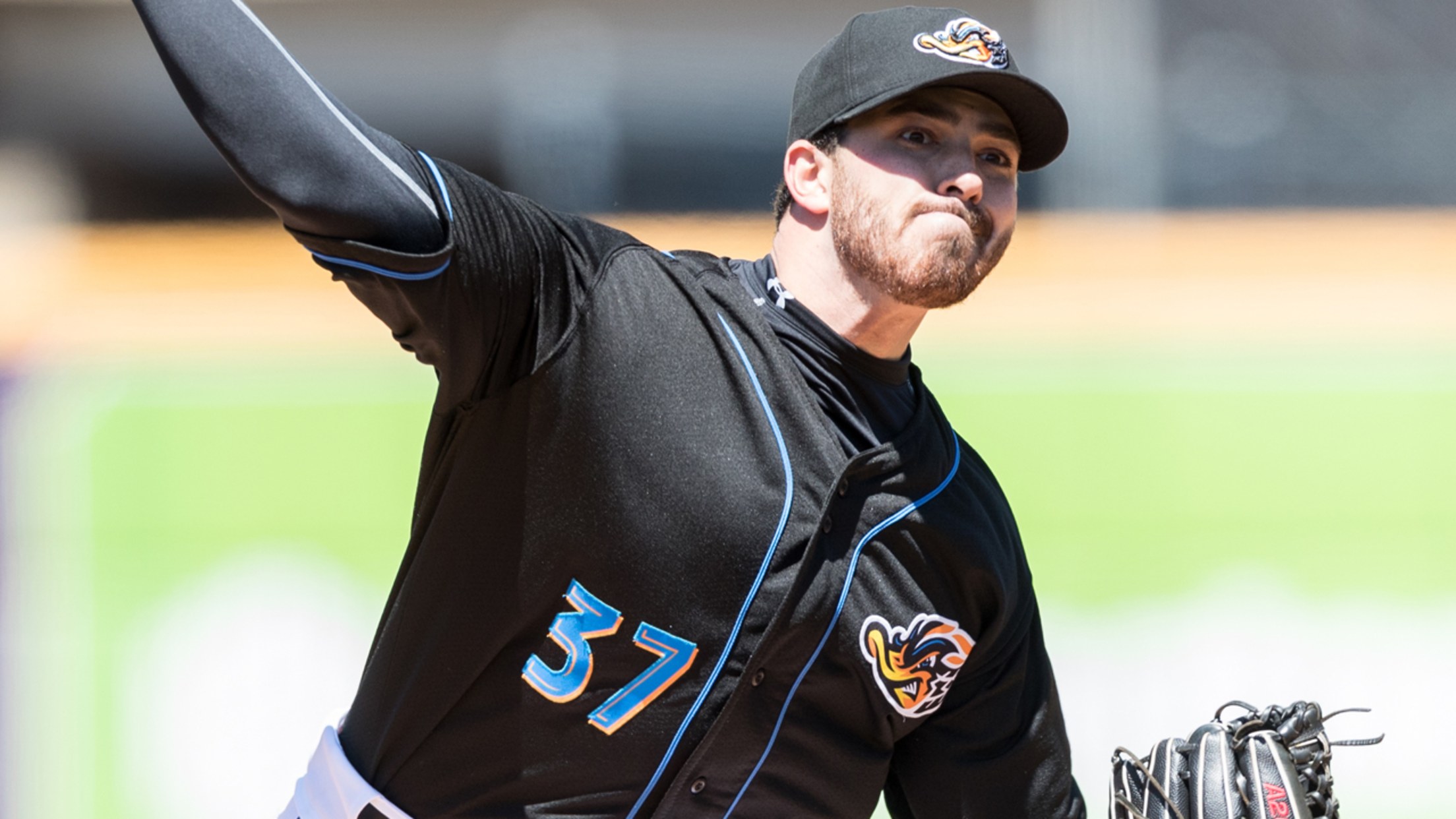 Aaron Civale doesn't see his great start as strictly a personal accomplishment. His Sunday afternoon gem was more a sign of appreciation to his teammates.Buoyed by an offense that scored early and often, Cleveland's No. 10 prospect faced one over the minimum in seven shutout innings, allowing just one hit
MiLB announces August Players of the Month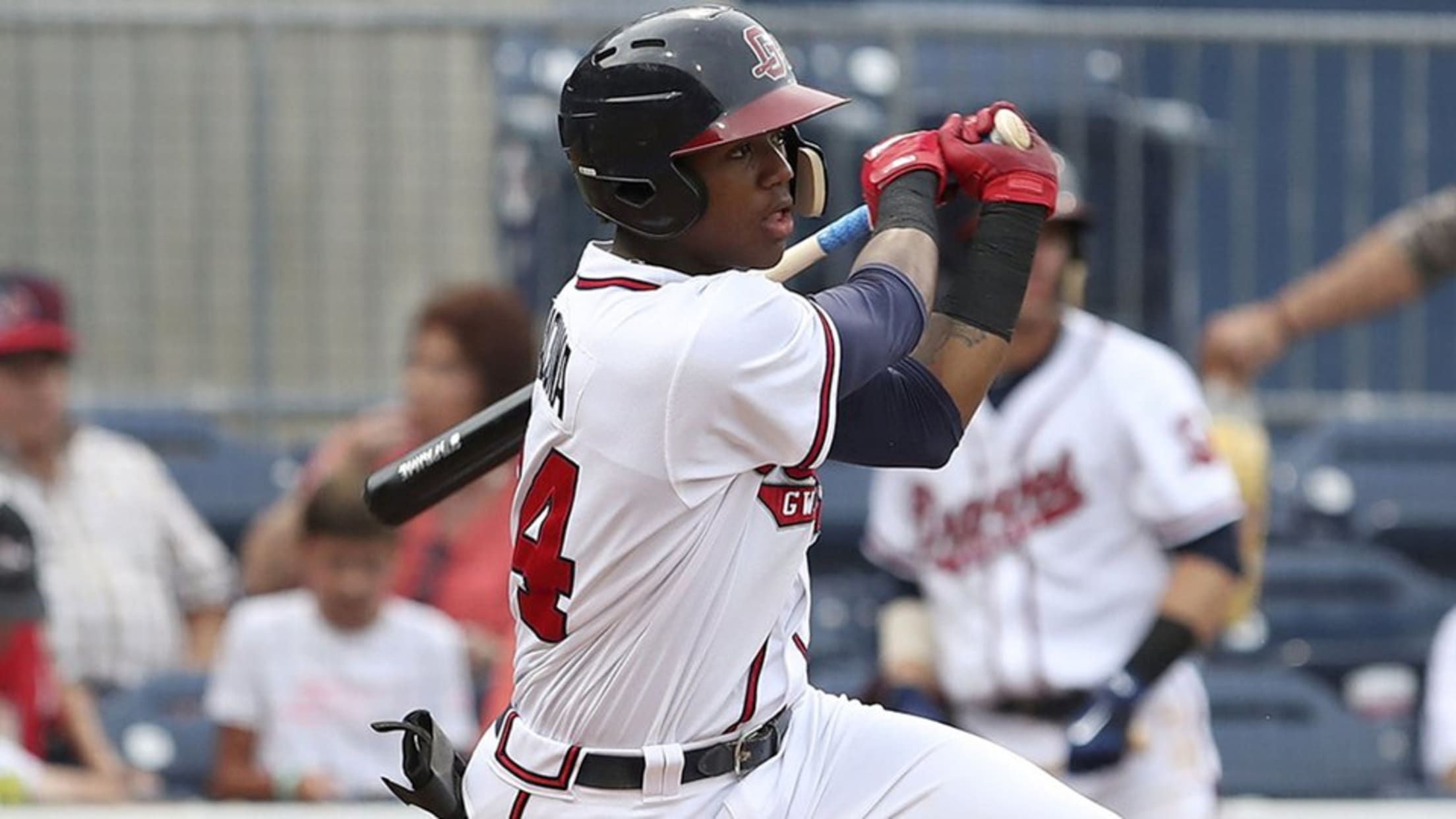 ST. PETERSBURG, Fla. -- Minor League Baseball today announced its August Player of the Month Award winners for all leagues. Each winner will receive an award from Minor League Baseball in recognition of the honor.
Hillcats Top Nationals, 5-2
Lynchburg returns record to 30 games above .500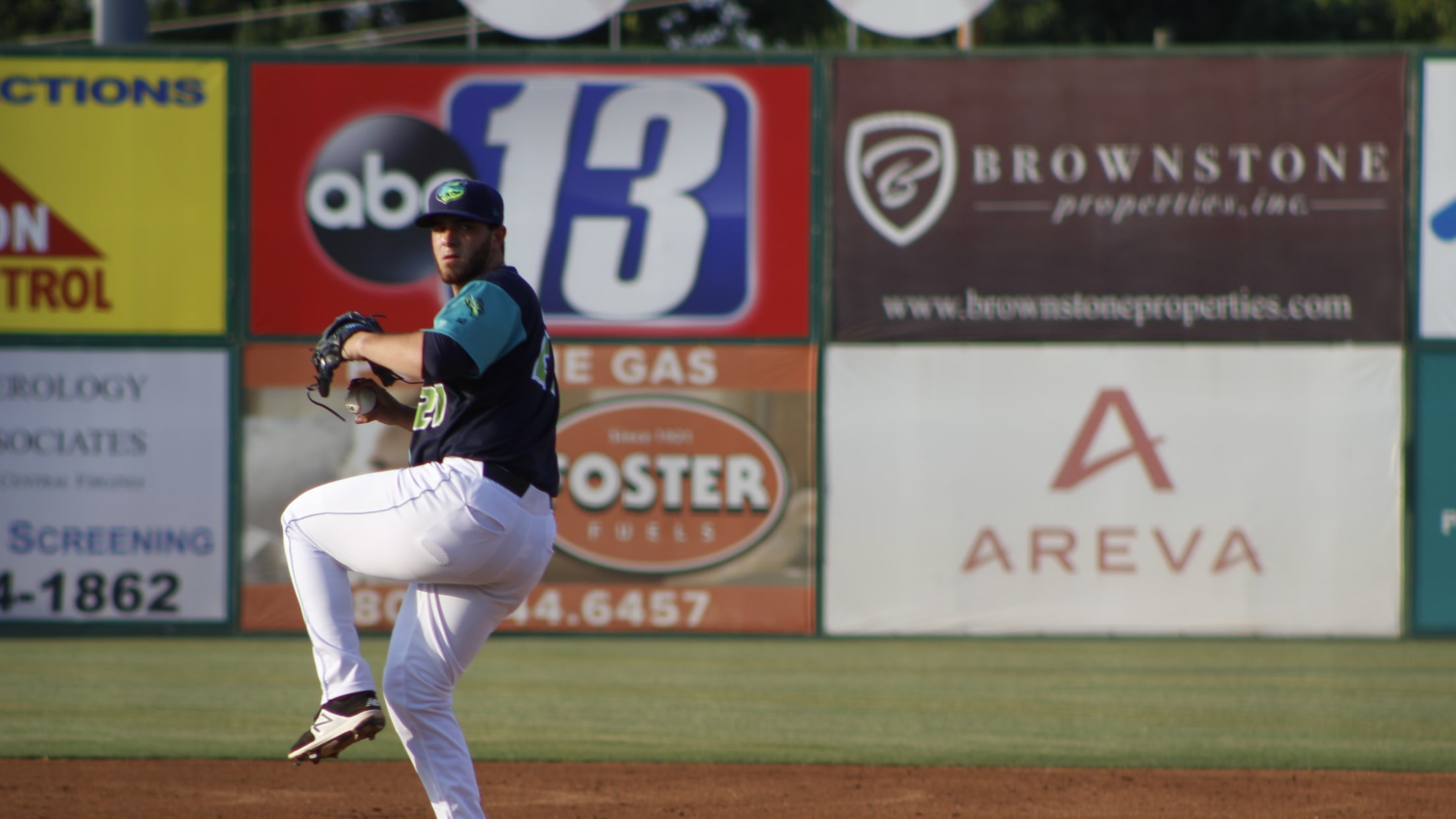 Aaron Civale went seven innings for his seventh straight start and earned his sixth consecutive victory as a result, as the Hillcats (82-52) defeated Potomac (62-73) at City Stadium Wednesday, 5-2.
Homers Power Hillcats to 5-1 Victory
Lynchburg claims rubber match at Buies Creek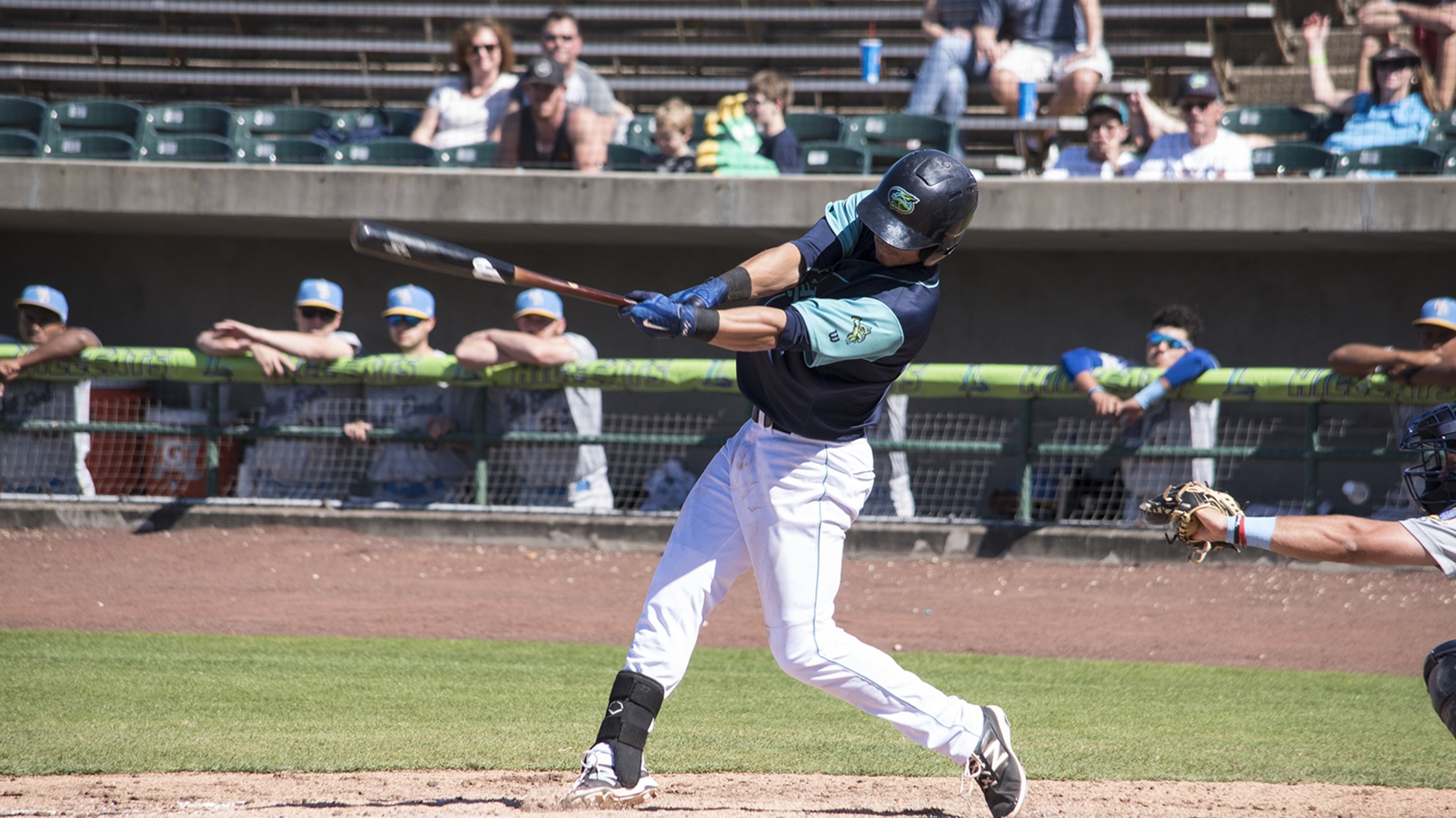 Claudio Bautista and Sam Haggerty each hit home runs to help Lynchburg win the series finale at Buies Creek, 5-1.
Lynchburg Outhomers Salem, 2-1
Solo home runs decide pitching duel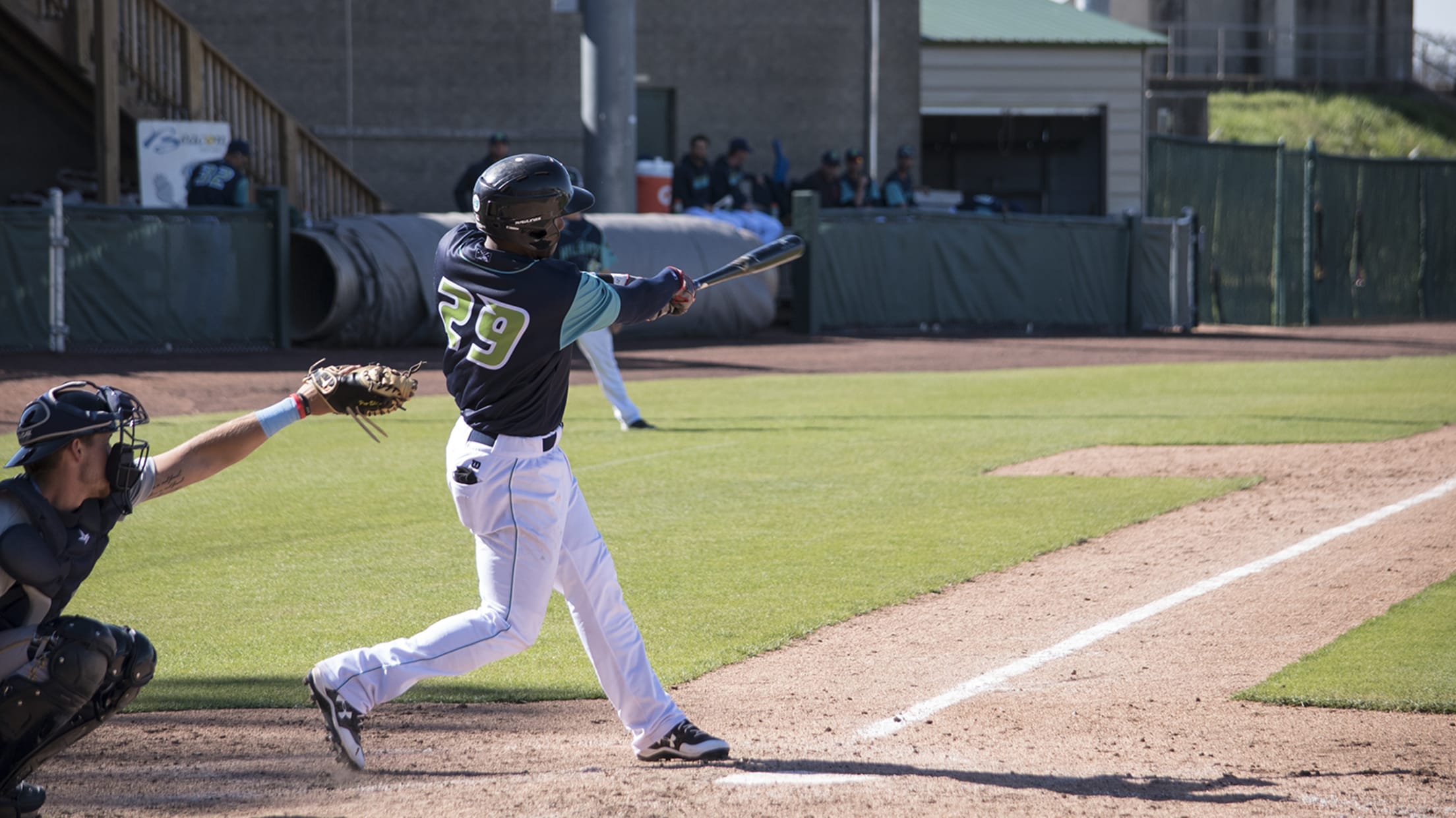 Willi Castro and Claudio Bautista each hit solo home runs in the first two innings, which supplied all the offense the Hillcats needed in a 2-1 victory over Salem Friday night.
Hillcats Take Series Finale, 9-6
Lynchburg wins rubber match at Winston-Salem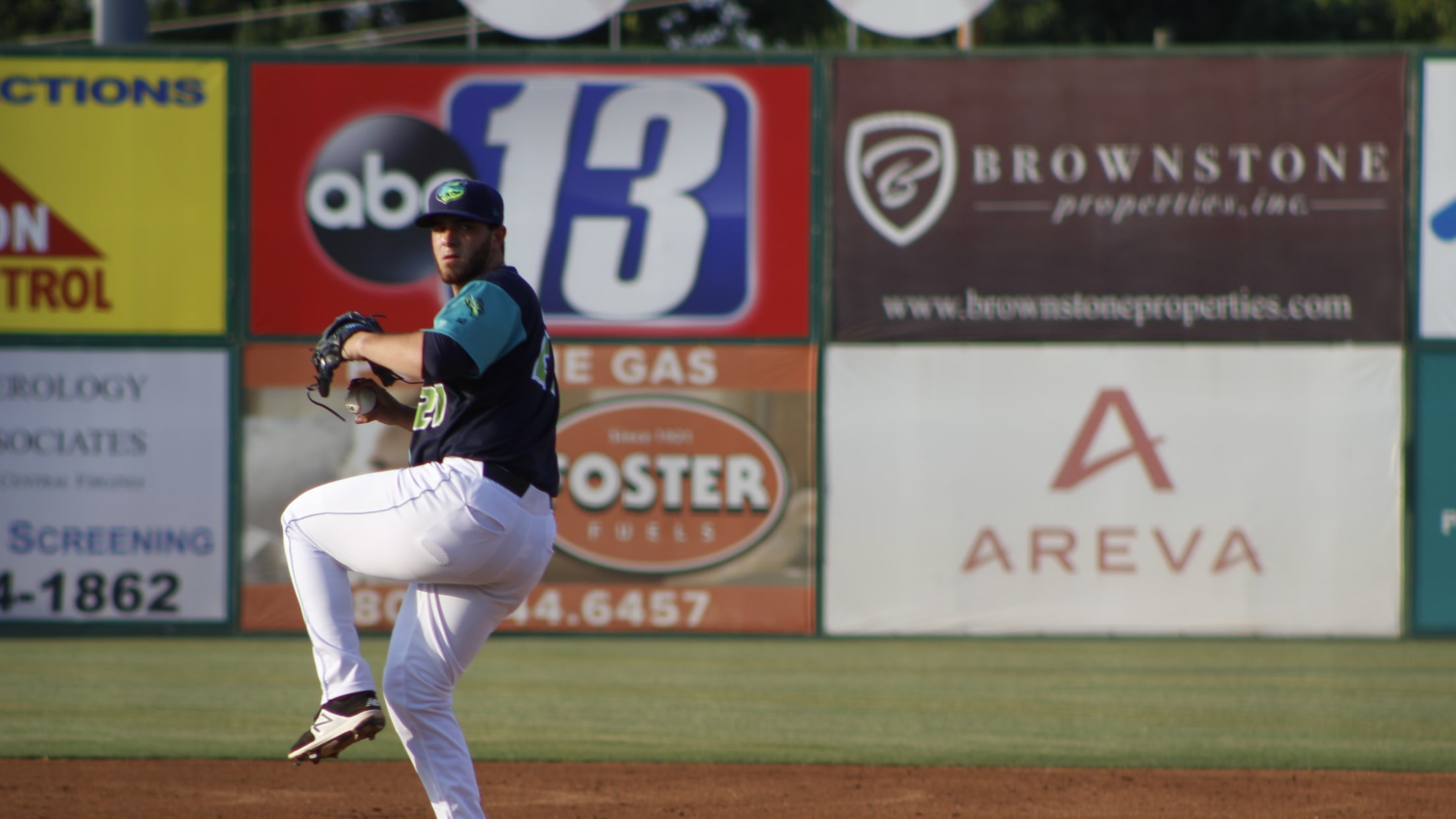 Lynchburg continued its offensive barrage at BB&T Ballpark with a 9-6 victory in the team's final game at Winston-Salem Sunday.In seven meetings at Winston-Salem this year, the Hillcats scored at least seven runs in six of them, including Sunday's performance in which the team tallied nine runs on 13 hits.
Civale Leads Way in 5-1 Win
Hillcats' strong starting pitching continues in series finale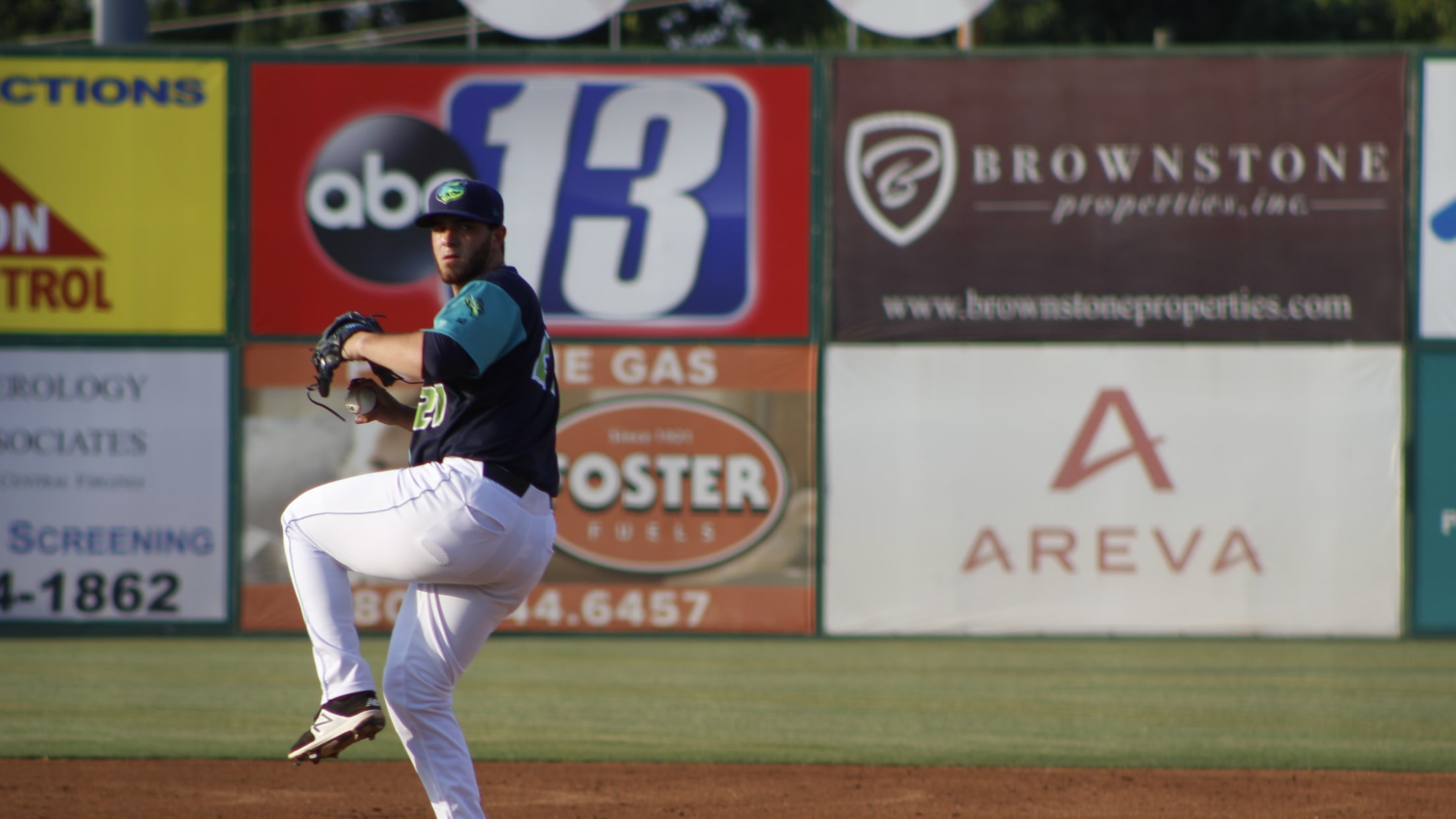 Sam Haggerty had two doubles and scored twice in his first two at-bats, which was plenty of support for Aaron Civale. The right-hander went seven innings for his third consecutive start and held Down East to one run on six hits in a 5-1 Hillcats victory Sunday evening.
Loopstok Has Career Night in 9-2 Win
Aruba native drives in six runs with four extra-base hits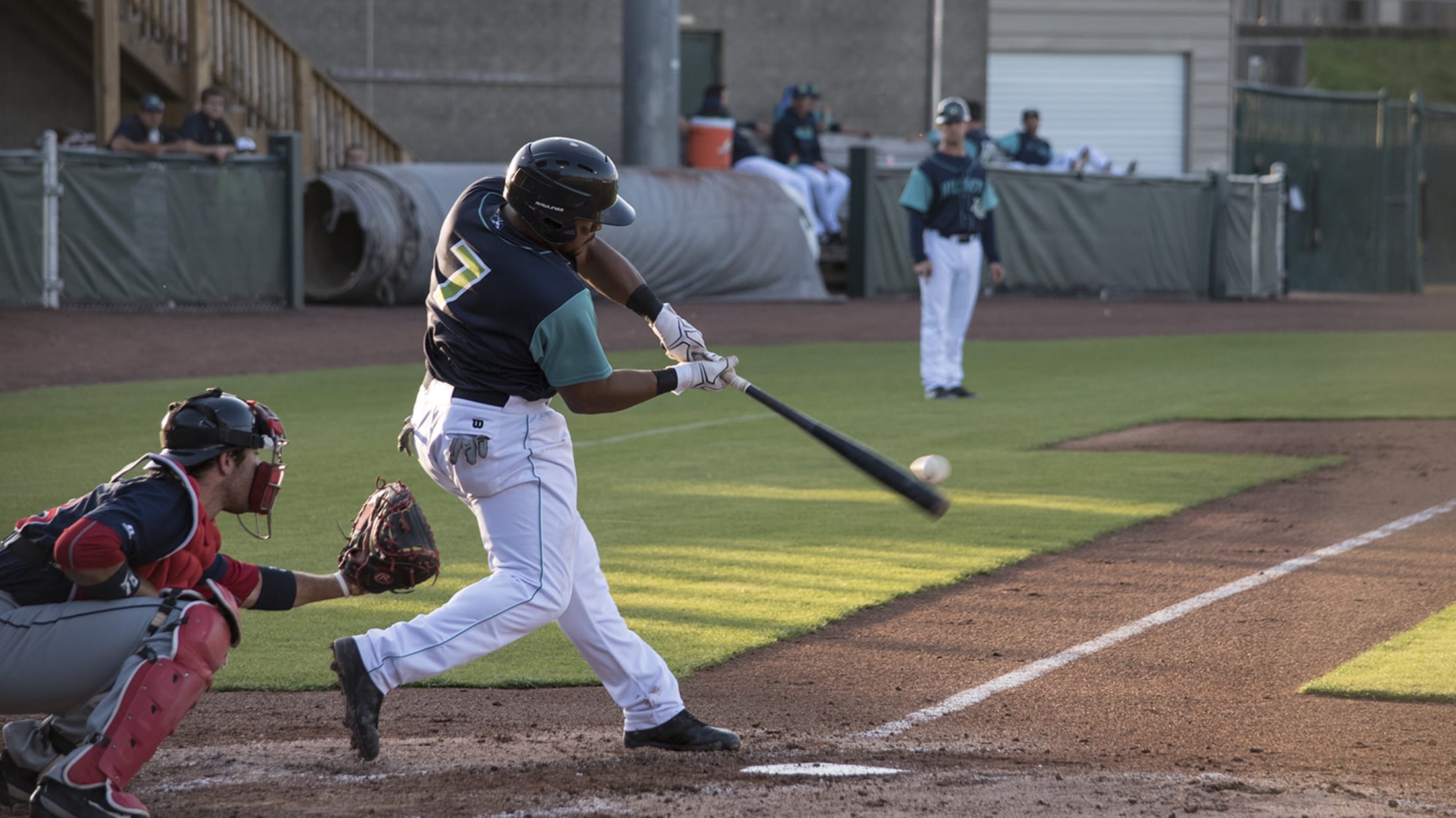 Persistent Keys Prevail, 4-3
Lynchburg strands 10 baserunners in one-run affair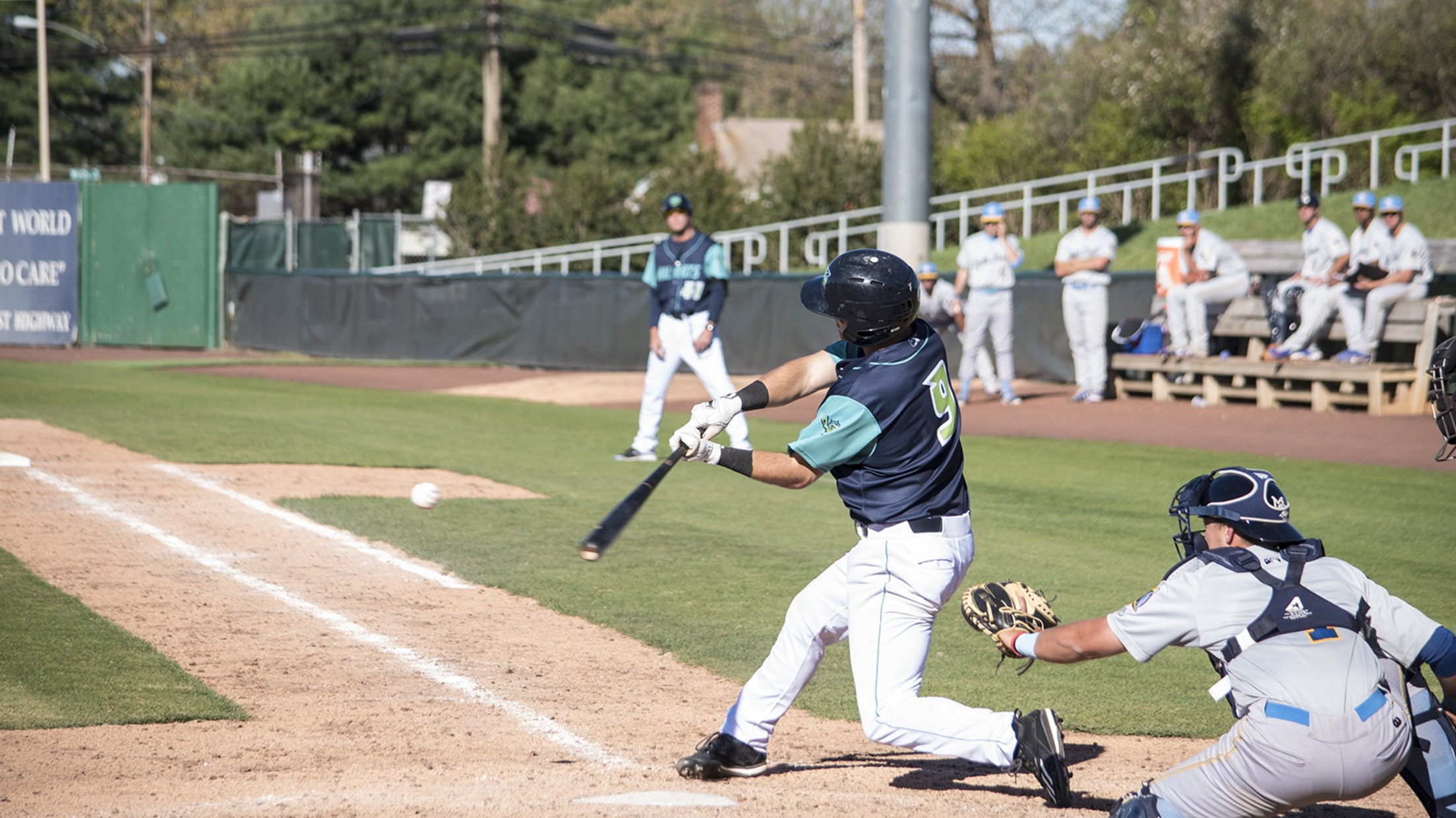 Lynchburg tied the game on three different occasions in a back-and-forth contest Tuesday night, but Frederick claimed the lead for a fourth time in the ninth inning and held on for a 4-3 victory at City Stadium.
Jimenez Shuts Down 'Cats in 3-0 Defeat
Salem left-hander holds Lynchburg to four hits in eight frames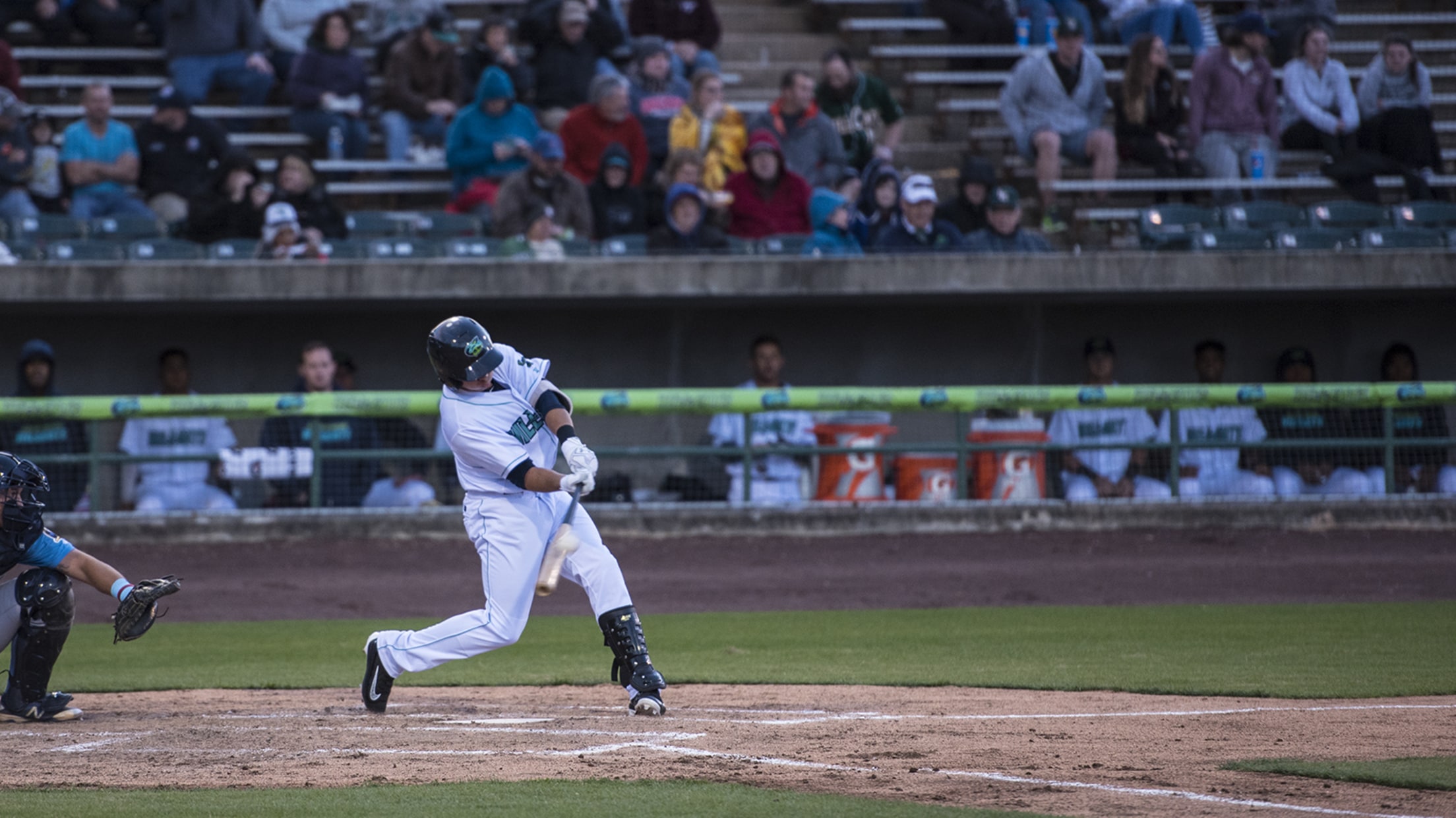 Dedgar Jimenez tossed eight scoreless innings before Stephen Nogosek earned his third save of the season in the ninth to complete a 3-0 shutout of the Hillcats Saturday night at City Stadium.
Prospect Roundup: Games of July 3
Senzel, Devers blast off at Double-A; Civale shows uncanny control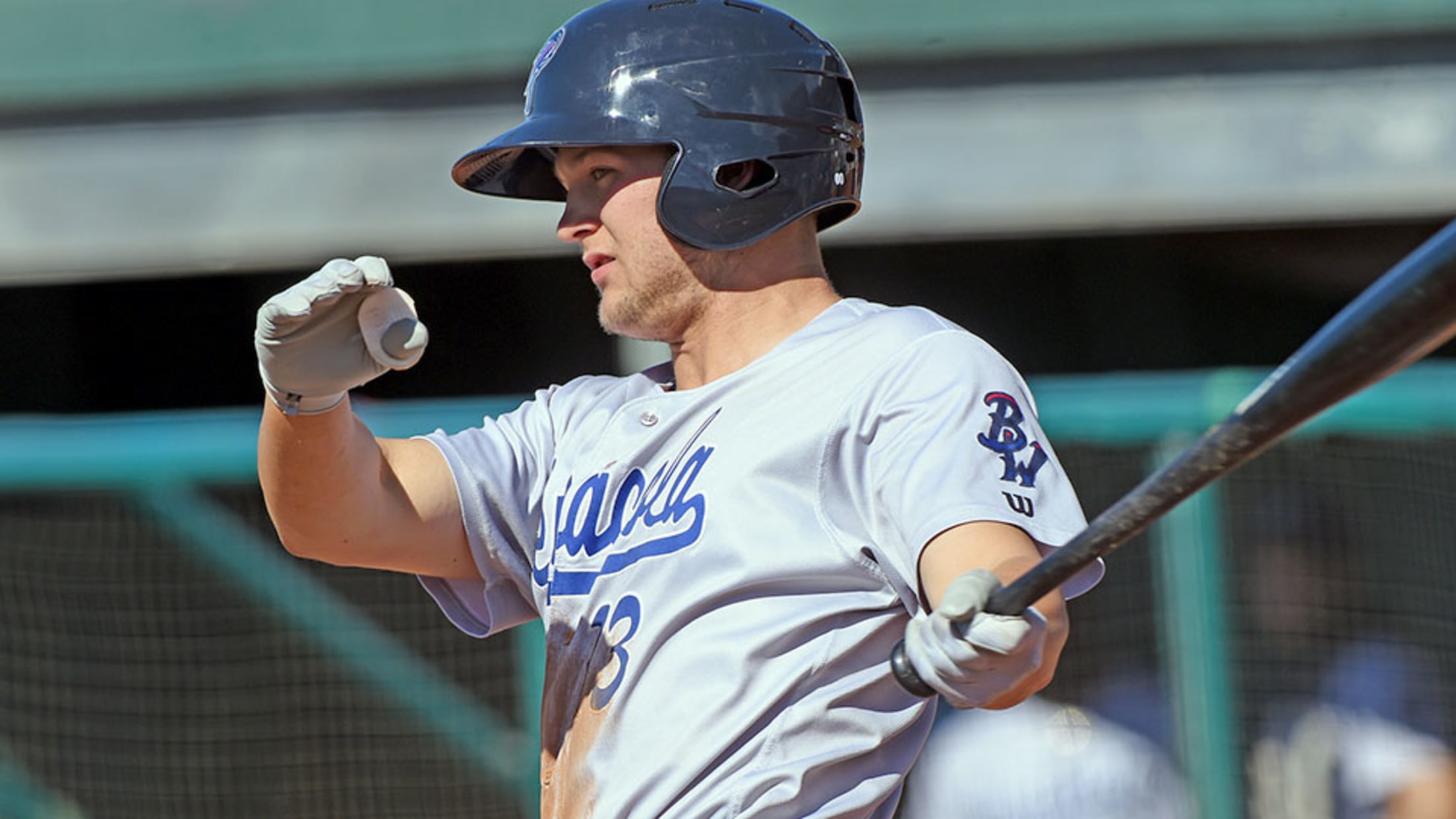 Reds 3B Nick Senzel, Double-A Pensacola: 3-for-4, HR, 3 RBI, R, CS -- The Reds' top prospect belted his first Double-A homer Monday and collected three hits for the first time with the Blue Wahoos in a 13-5 loss to Montgomery. Over 11 games for Pensacola, Senzel has continued to live up
'Cats Shutout Keys in Series Finale, 3-0
Lynchburg blanks Frederick for second time in four days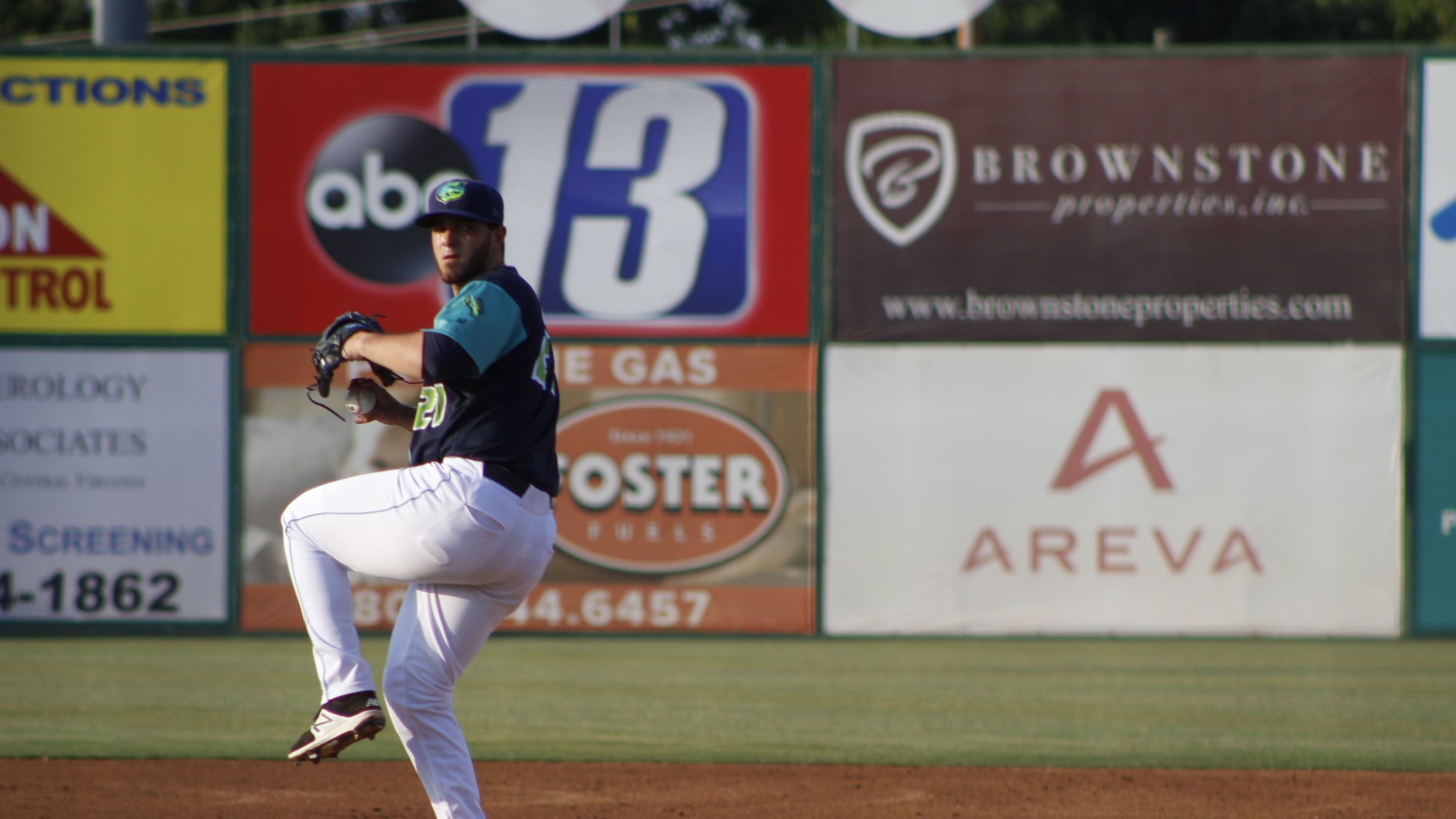 Aaron Civale only allowed four baserunners while striking out eight batters in seven innings to lead the way in a 3-0 shutout against Frederick Monday night.
Castro and Castillo Lead Charge in 7-3 Win
Hillcats tie season high with 16 hits at Salem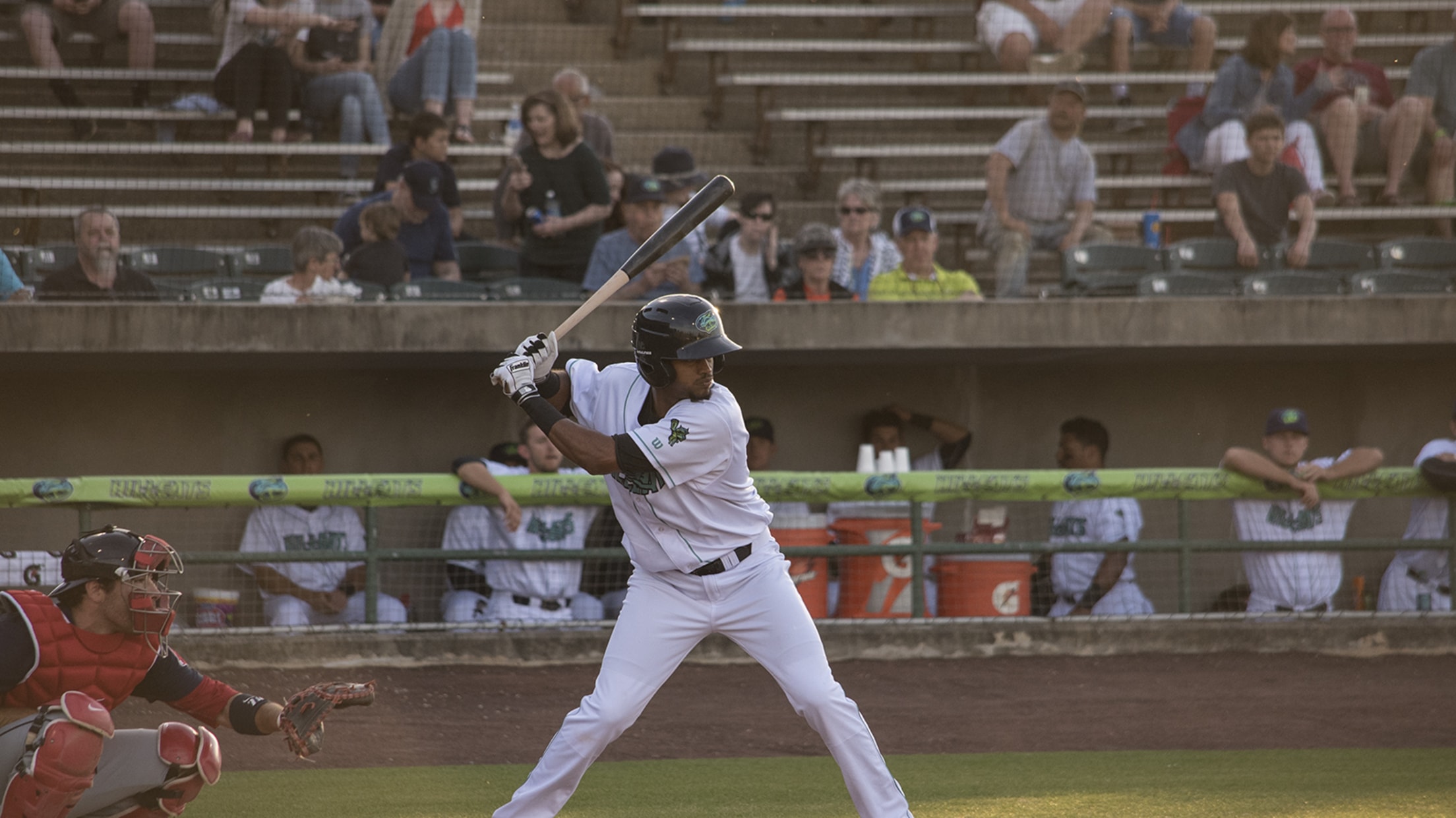 Willi Castro posted a season high four RBIs and finished a single shy of the cycle, while Ivan Castillo went 4-5 with a pair of doubles in his return to the lineup after more than a month on the Disabled List. As a team, the Hillcats matched a season high
Franchise-Record Six Homers Lead to 12-5 Victory
Hillcats hit back-to-back-to-back homers for first time in 20 years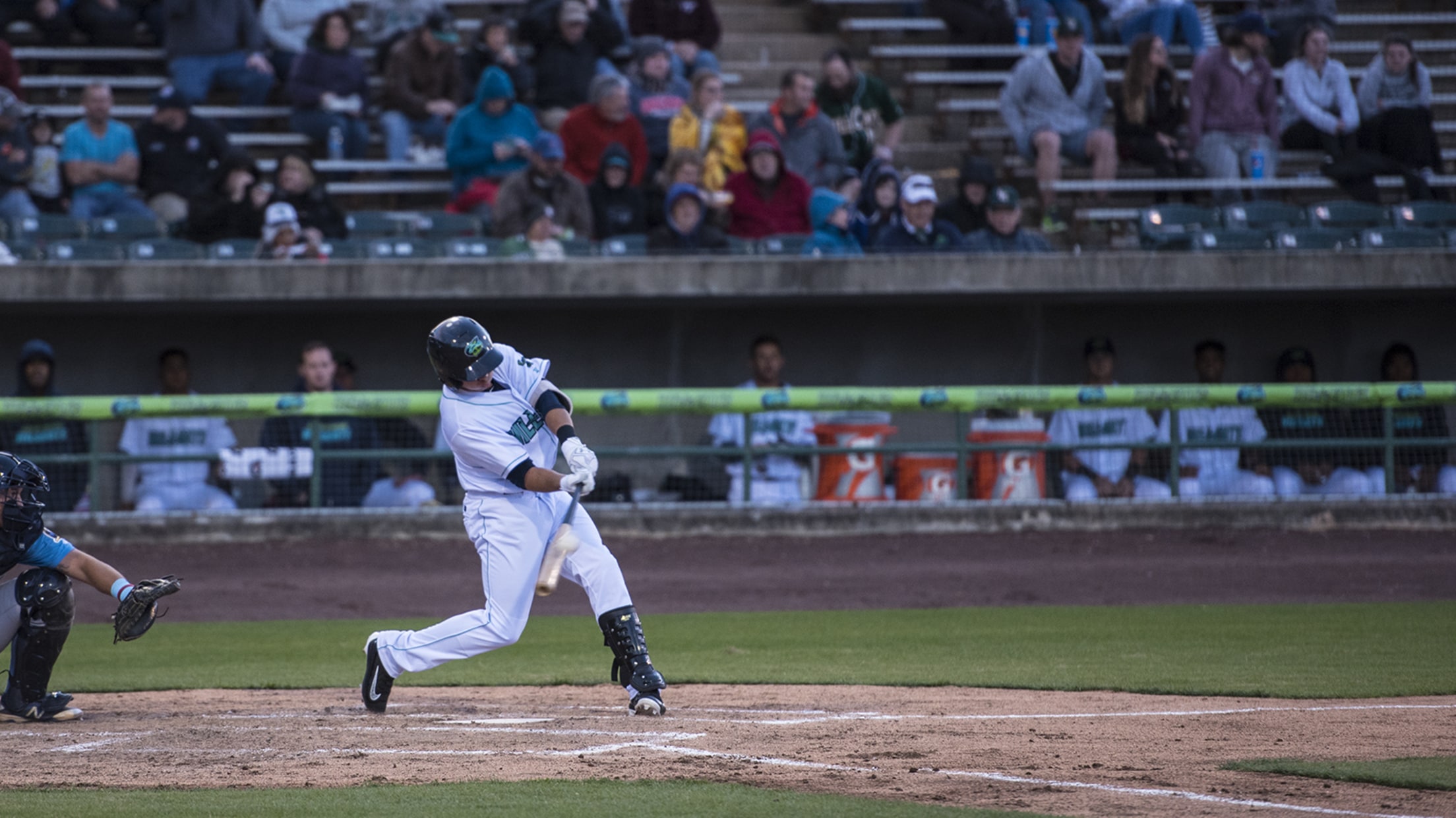 Lynchburg hit a franchise-record six home runs to defeat Frederick, 12-5, and pull within a half-game of first place heading into the final day before the All-Star Break. Saturday night's barrage included four home runs in one inning and the first set of back-to-back-to-back home runs for the Hillcats since
Lynchburg's Civale shines on his birthday
Cleveland's No. 20 prospect yields one run over eight innings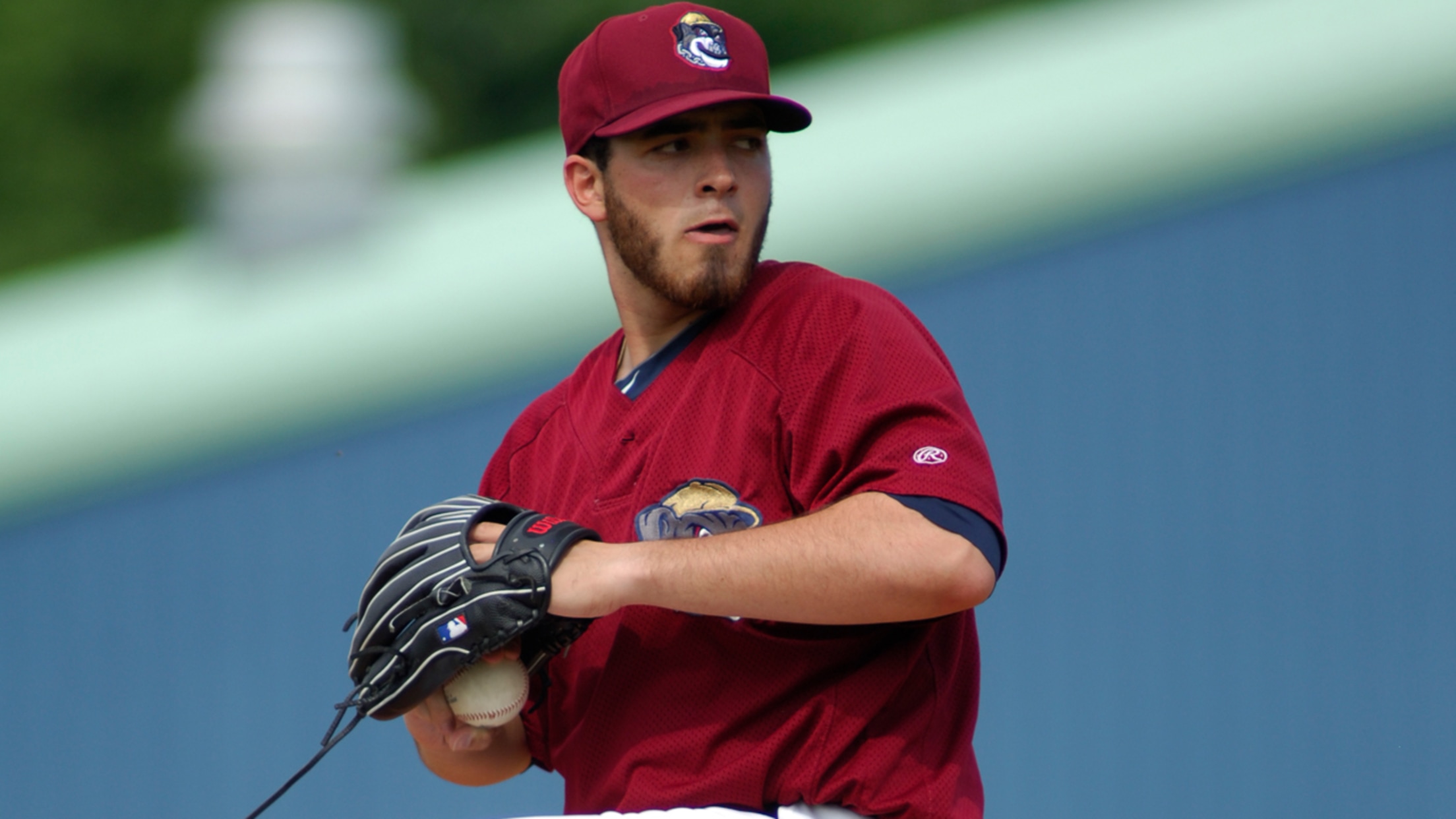 Aaron Civale took the mound on his 22nd birthday and gave himself perhaps the best present a pitcher can get.Cleveland's No. 20 prospect faced the minimum in seven of his eight innings, allowing one run on two hits during the longest start of his professional career as Class A Advanced
Civale Deals on Birthday in 8-1 Win
Lynchburg notches third five-game winning streak of season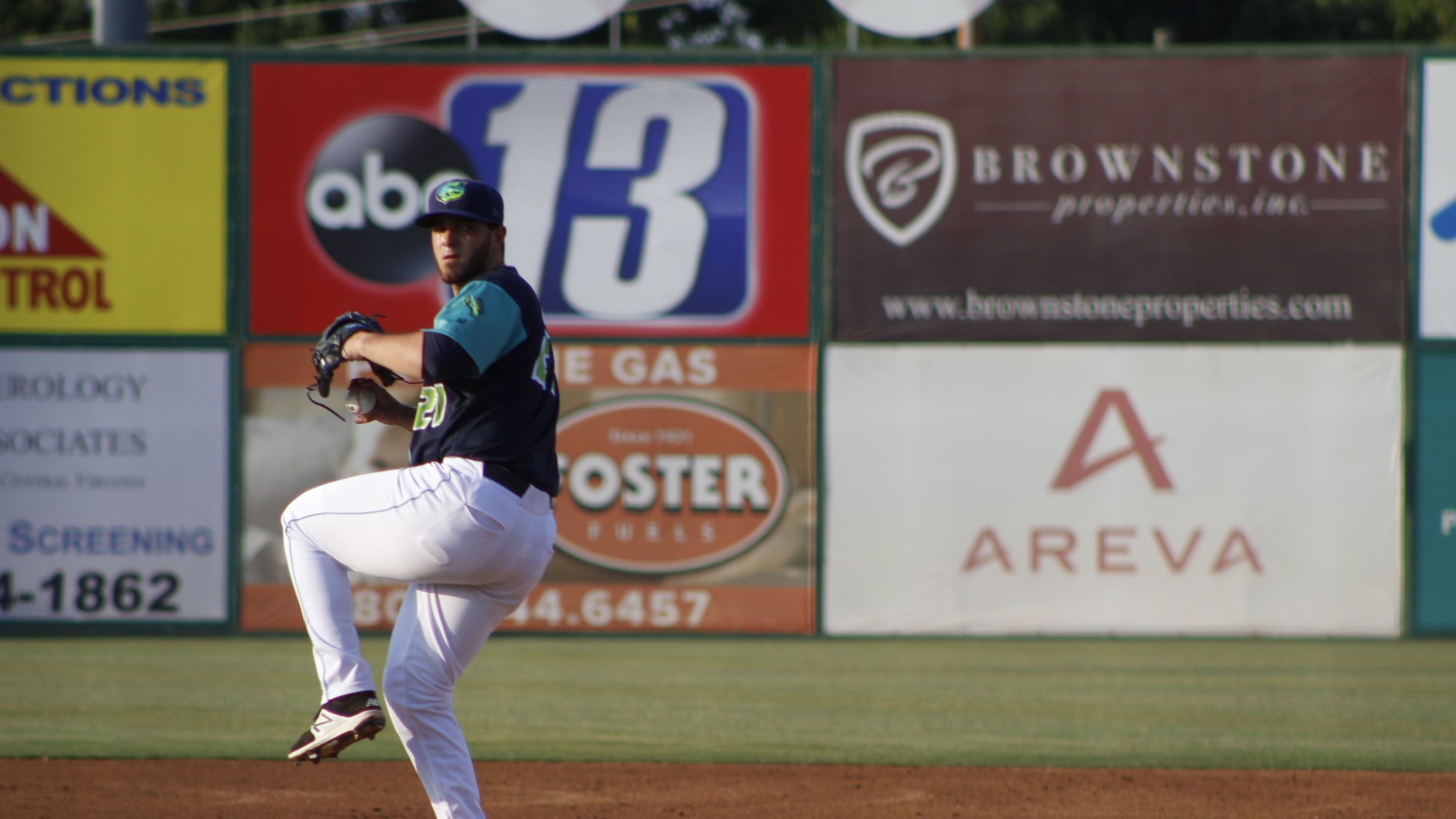 Aaron Civale held Wilmington to two earned baserunners in eight innings on his 22nd birthday, and the Hillcats offense belted out eight runs on 14 hits to defeat the Blue Rocks by an 8-1 score at City Stadium Monday night.
Prospect Roundup: Games of June 1
Pirates' Brault tosses gem; Kingery homers again on perfect day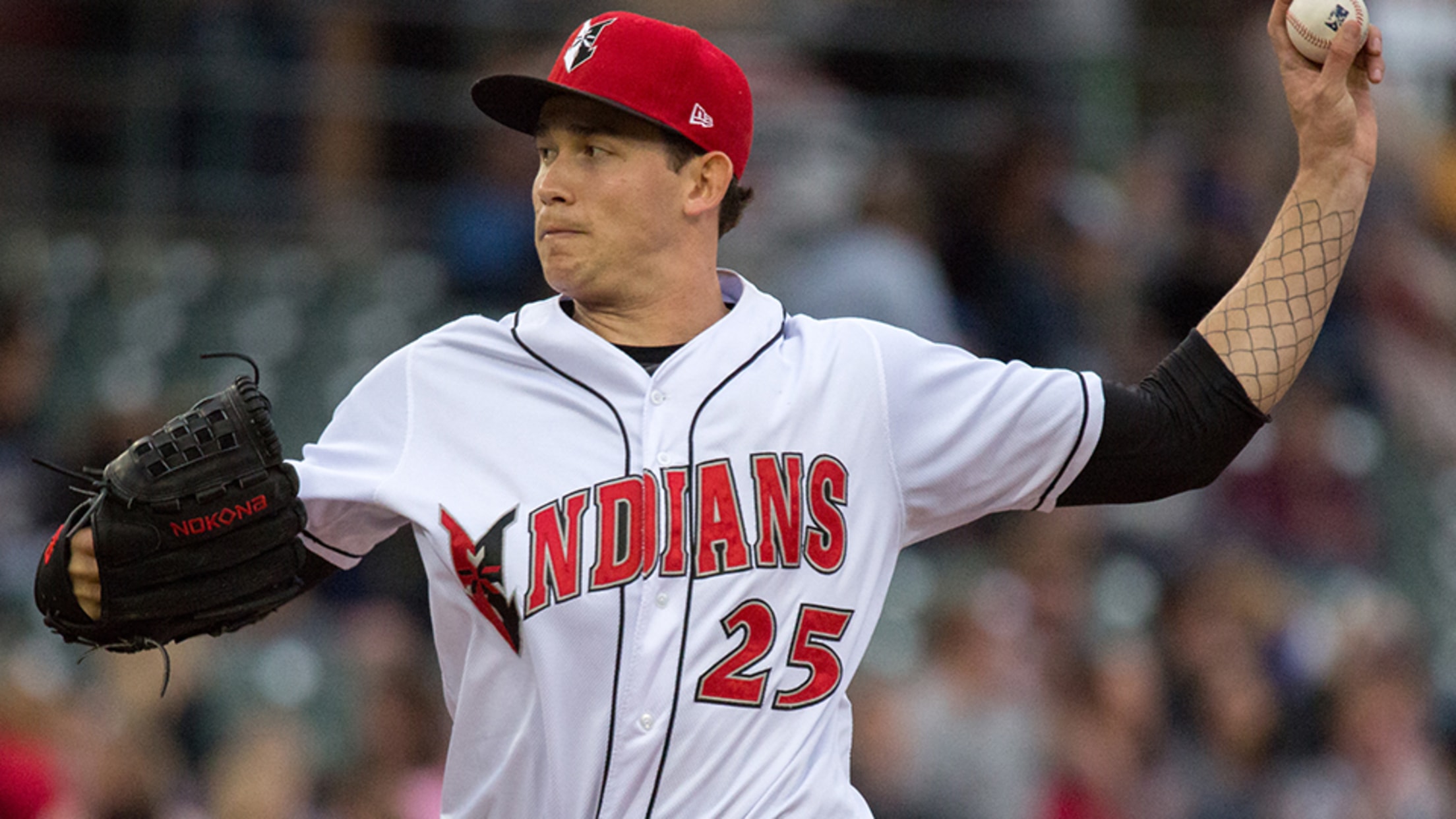 Pirates LHP Steven Brault, Triple-A Indianapolis: 7 IP, 0 R, 5 H, 0 BB, 8 K -- Thursday marked the sixth straight start in which Brault, the Bucs' No. 8 prospect, allowed one or zero runs. This time his seven scoreless innings came against first-place Lehigh Valley, which leads the
Aaron Civale Wins in Advanced-A Debut, 3-1
Hillcats use early runs to maintain lead throughout game
Aaron Civale went six innings and held Potomac to one run on three hits while striking out five in his Advanced-A debut to earn a victory at Pfitzner Stadium Thursday night. The Hillcats plated three runs in the first three innings and led the entire night en route to a
Civale silences Snappers for seven frames
Indians No. 21 prospect scatters two hits, fans seven for Captains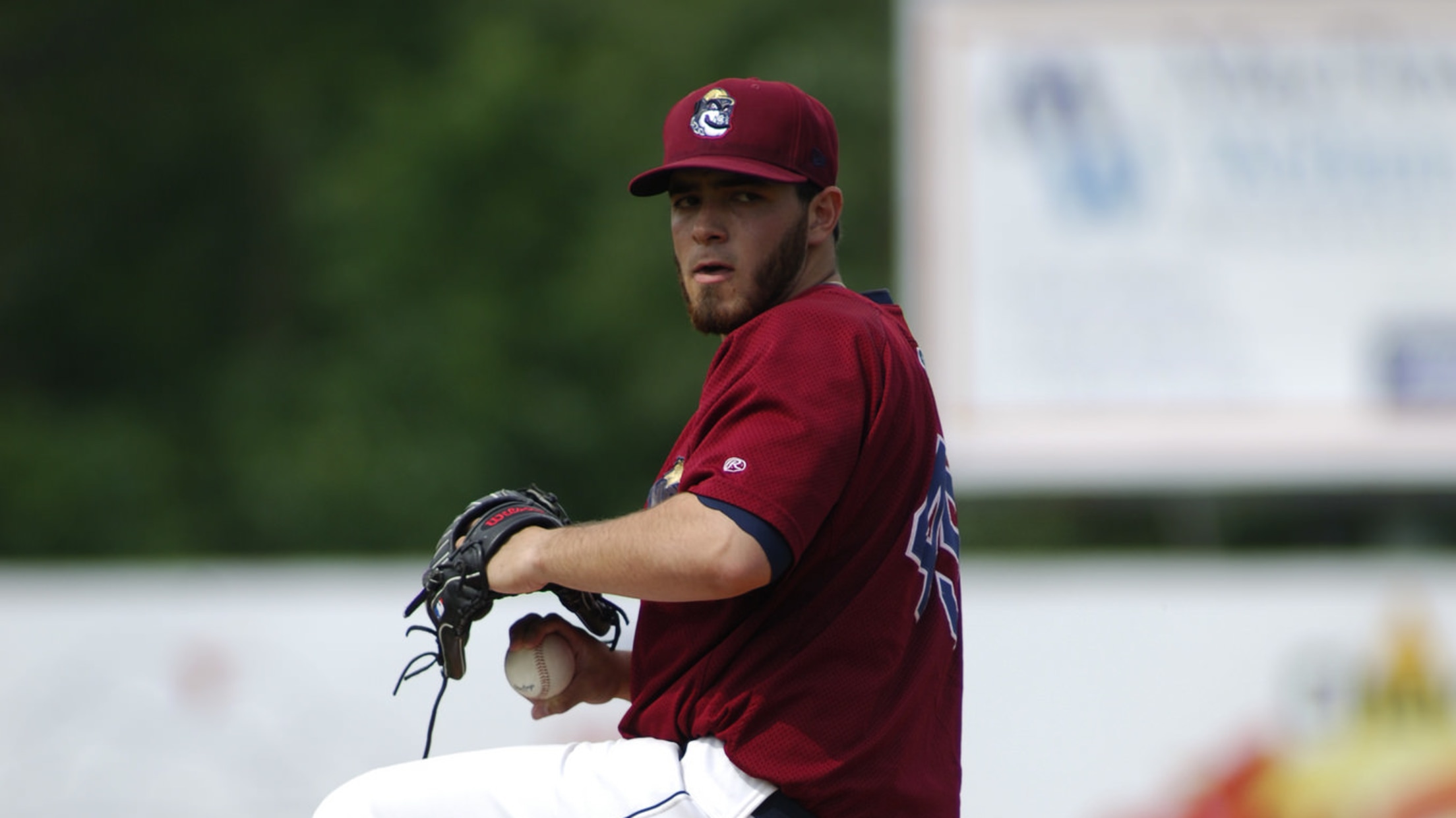 Indians prospect Aaron Civale doesn't have to look far to prepare for his next start. Most of the time, he doesn't even have to leave the room.Civale and his roommate of two years, catcher Logan Ice, teamed up Tuesday for another strong outing as the 2016 third-round pick went seven