Historic Regular Season Concludes With Another Patriots Victory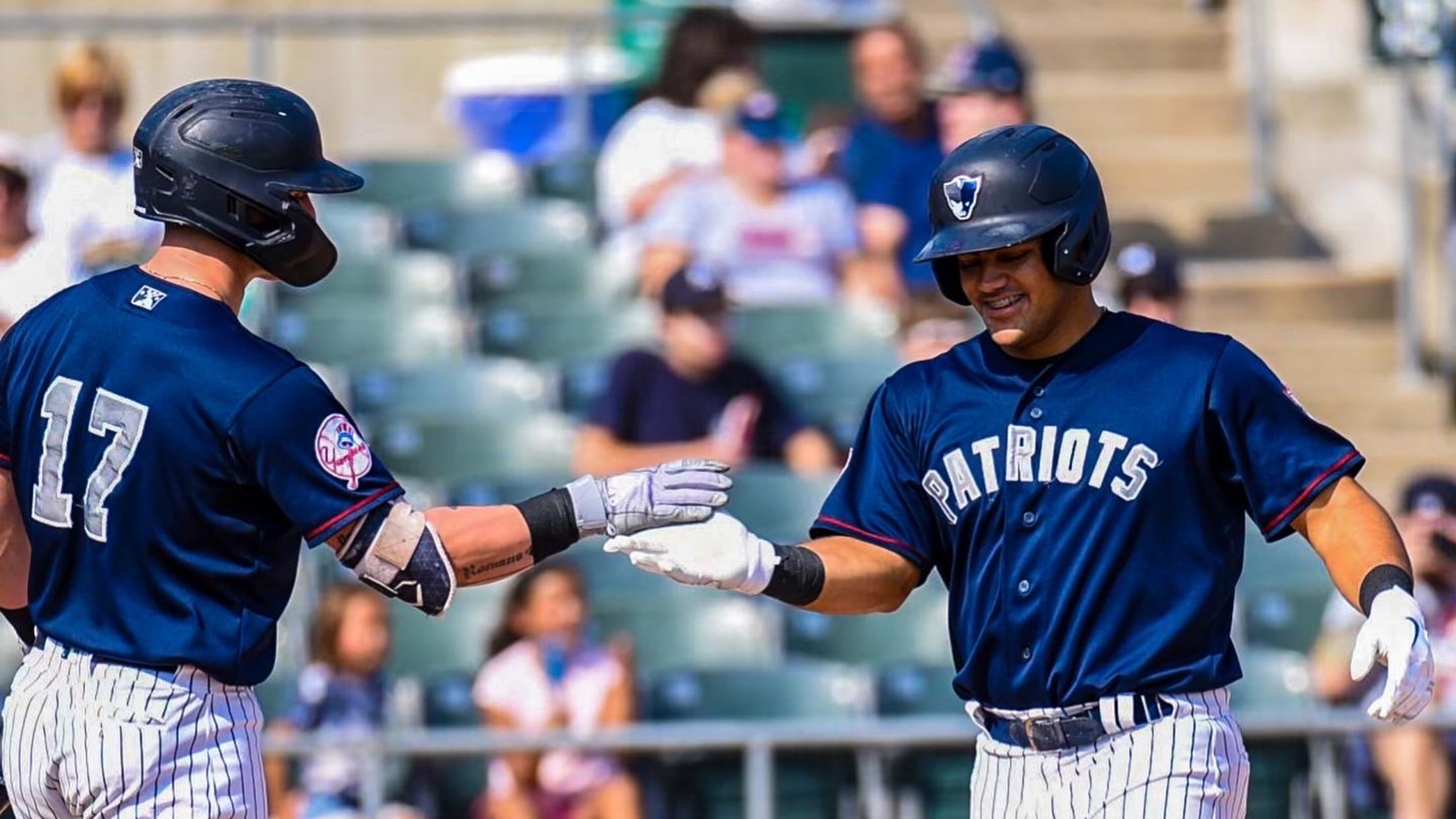 Bridgewater, New Jersey – The Somerset Patriots (83-53) ended the 2022 regular season with a 6-3 victory over the Portland Sea Dogs (75-63) at TD Bank Ballpark on Sunday afternoon in preparation for the postseason. Now, the Patriots will gear up for a best of three playoff series against the
Yankees RHP Albert Abreu Commences MLB Rehab Assignment With Somerset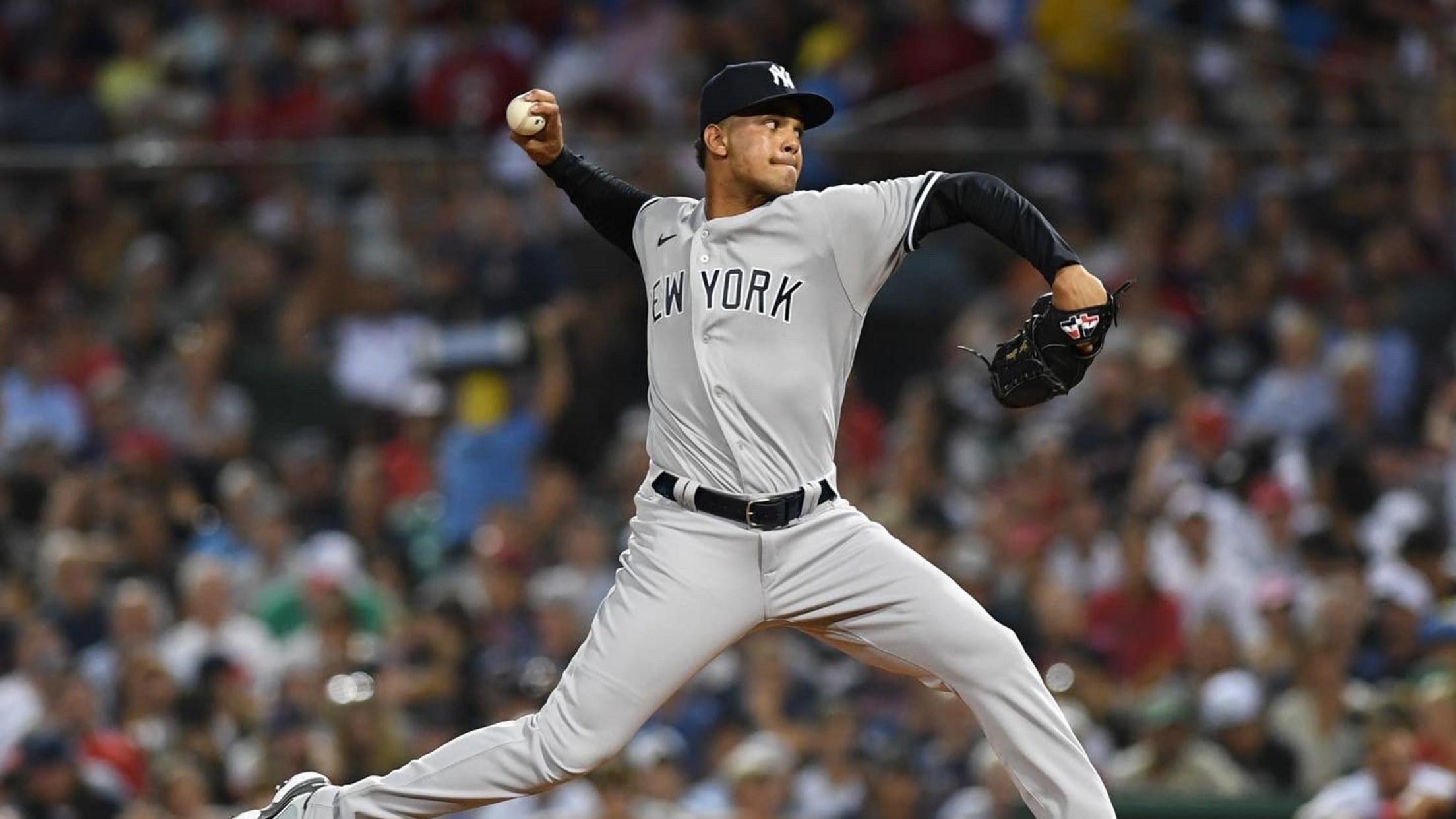 Bridgewater, New Jersey – The New York Yankees have assigned RHP Albert Abreu to the Double-A Somerset Patriots to commence an MLB rehab assignment beginning on Sunday, September 18.
Winter ball roundup: Dominican League
After short stay for top prospect Franco, others shine in LIDOM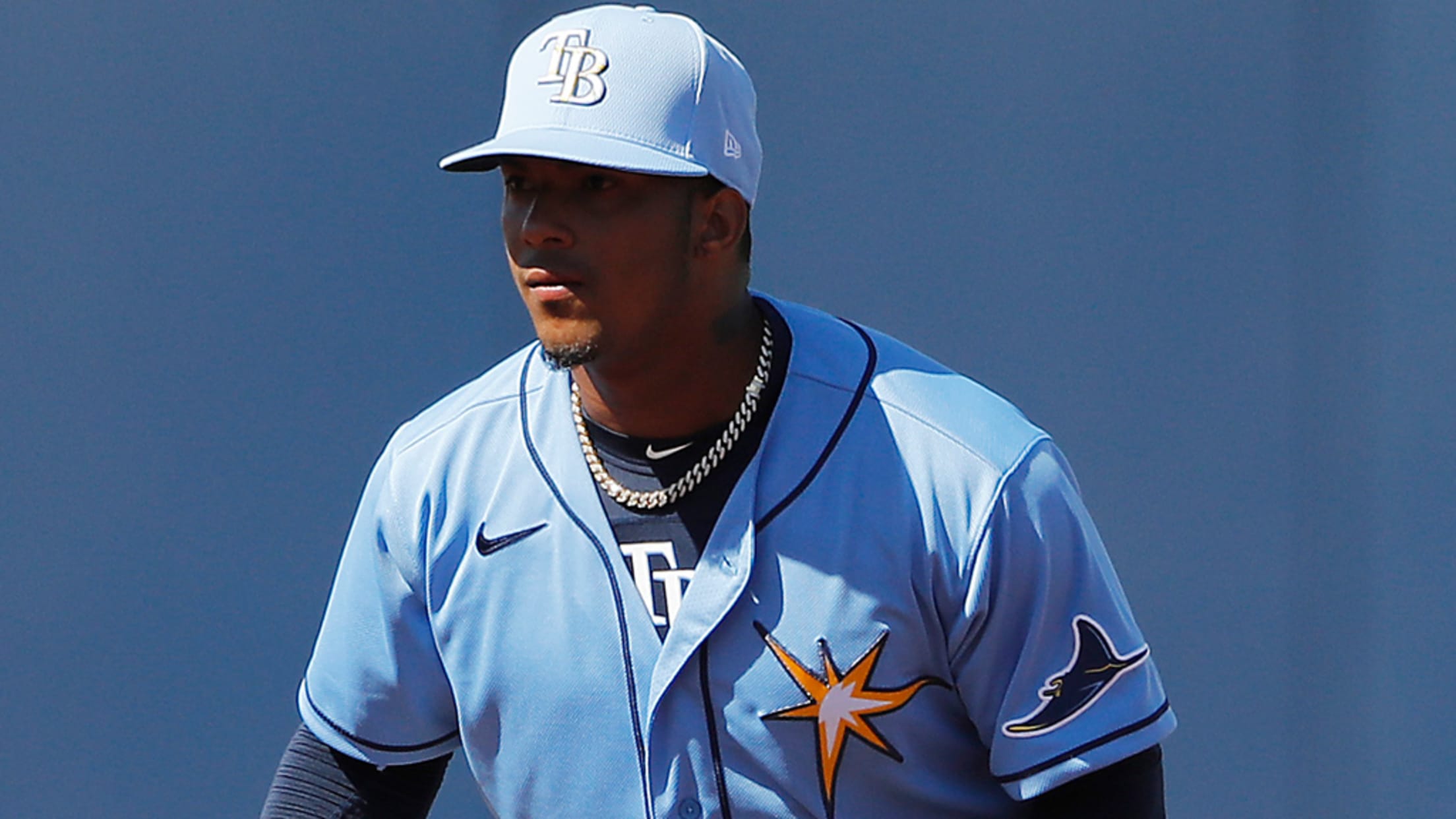 Without a Minor League season in 2020, top prospects headed to various locations across the globe for offseason work. Over the next few weeks, MiLB.com will look at the highlights from winter ball seasons worldwide. First up: the Dominican Winter League. Season summary Perhaps baseball's most iconic current winter circuit,
Prospects in the Yankees' 2020 player pool
Quest for 28th title undoubtedly will include club's prospects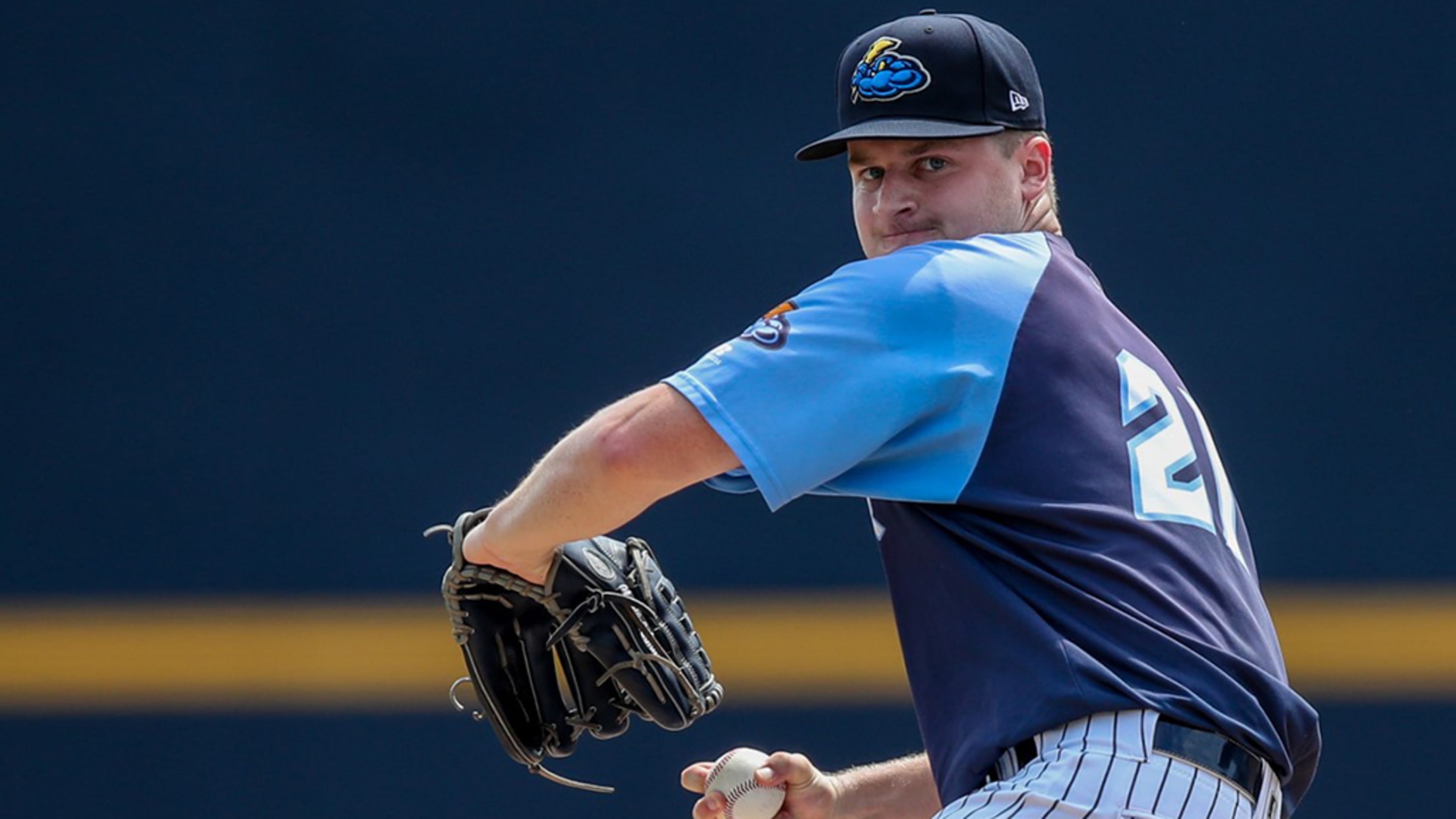 As part of the new rules for the 2020 Major League season, each of the 30 organizations will maintain a 60-man player pool for the duration of the campaign. Some members of the player pool will feature on the active Major League roster while others will work out at an
Prospect Roundup: Games of July 7
Tigers' Skubal fans 11 in Double-A debut; Yanks' Abreu shines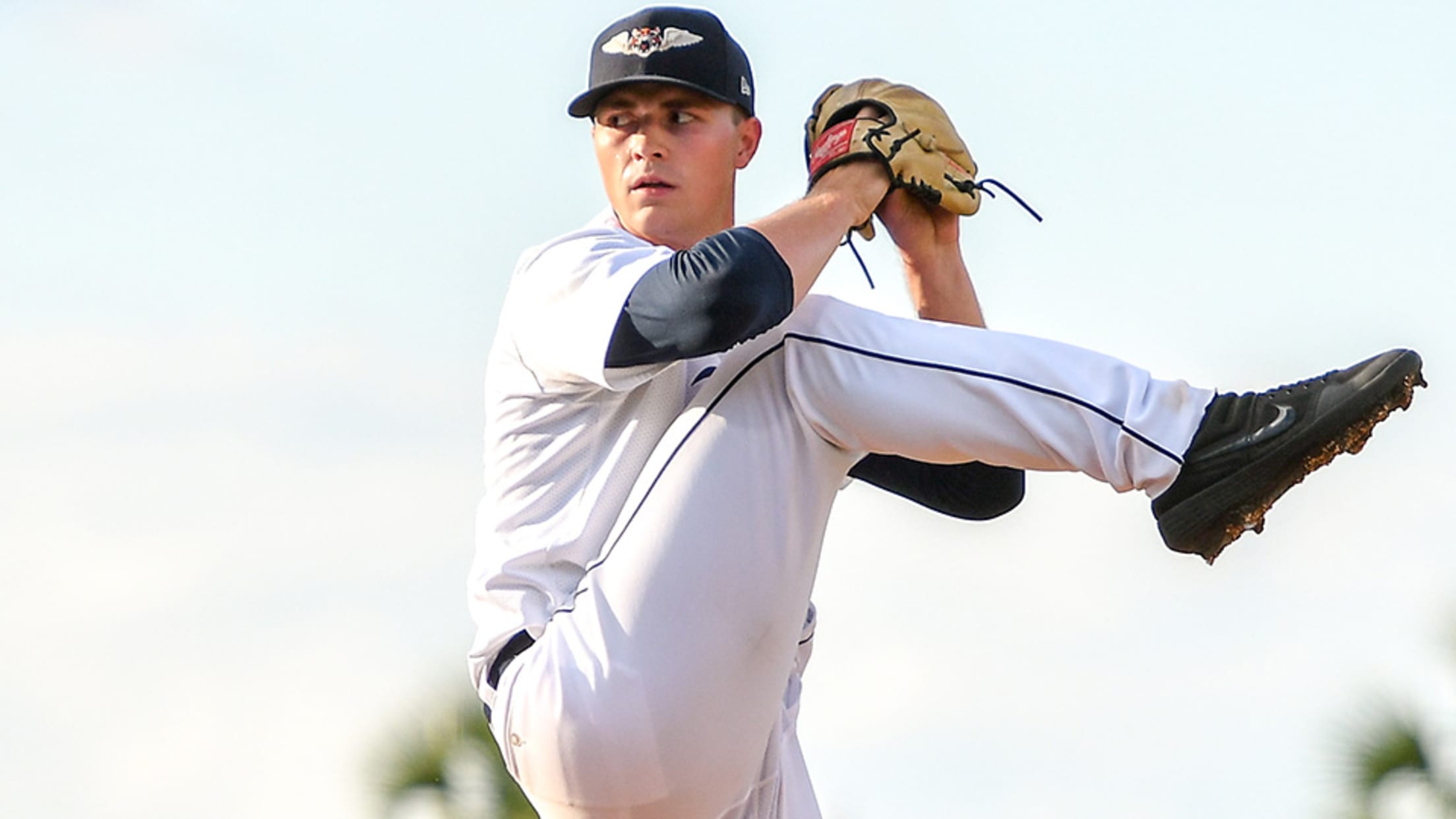 Tigers LHP Tarik Skubal, Double-A Erie: 5 IP, 1 R, 0 ER, 1 H, 2 BB, 11 K -- Detroit's 17th-ranked prospect didn't allow an earned run in his Double-A debut in the SeaWolves' 3-2 loss to Altoona. Skubal struck out multiple hitters in each of his five innings to match
Abreu goes seven in Thunder shutout
Yankees No. 3 prospect strikes out six, gives up two hits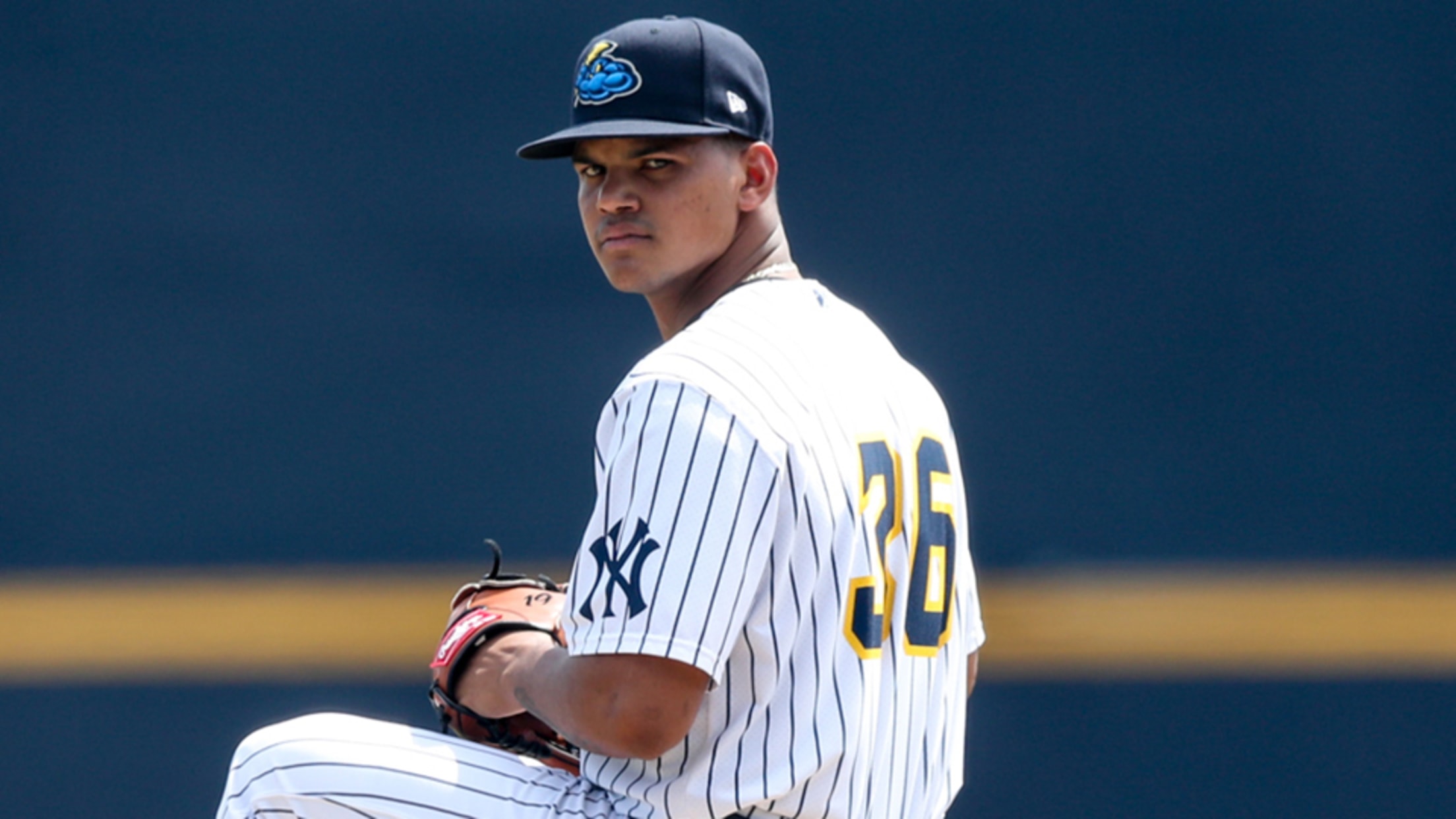 Feel good, pitch good. It sounds simple, but it's the truth for Albert Abreu.In his longest outing of the season, the Yankees' third-ranked prospect fired seven scoreless innings. He allowed two hits and two walks, striking out six, as Double-A Trenton blanked Harrisburg, 2-0, on Friday at Arm & Hammer
Yankees Prospect Primer: Bronx arms race
New York features promising hurlers up and down its farm system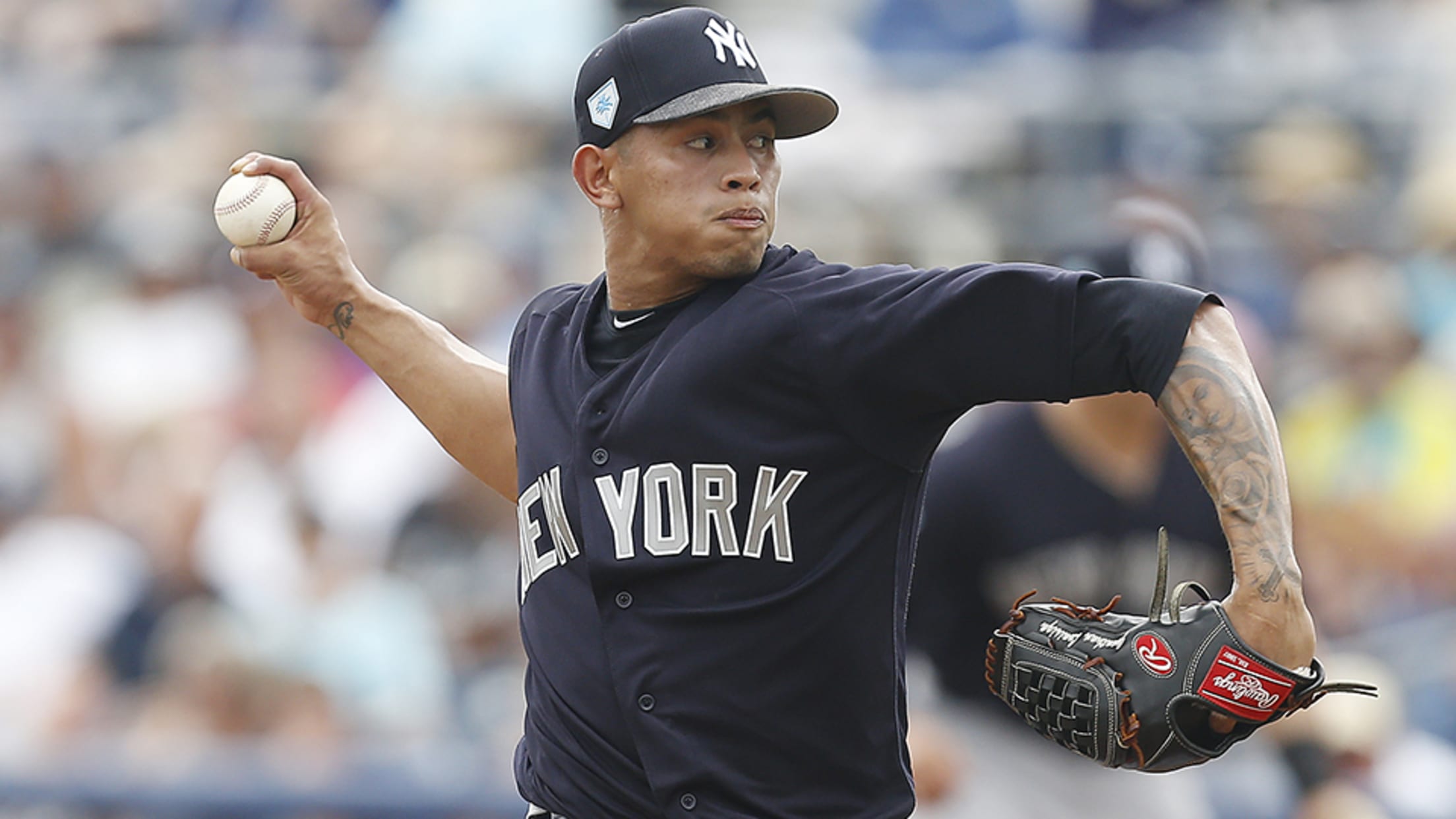 Some players are on the verge of stardom, others are entering a crucial phase of their development and still others are getting their first tastes of full-season ball. With the 2019 season approaching, MiLB.com takes a look at the most intriguing prospects from each MLB organization.Major League ready: Jonathan Loaisiga, RHPThe
Toolshed: Winter Leaguers building stock
Prospects playing in Caribbean leagues have things to prove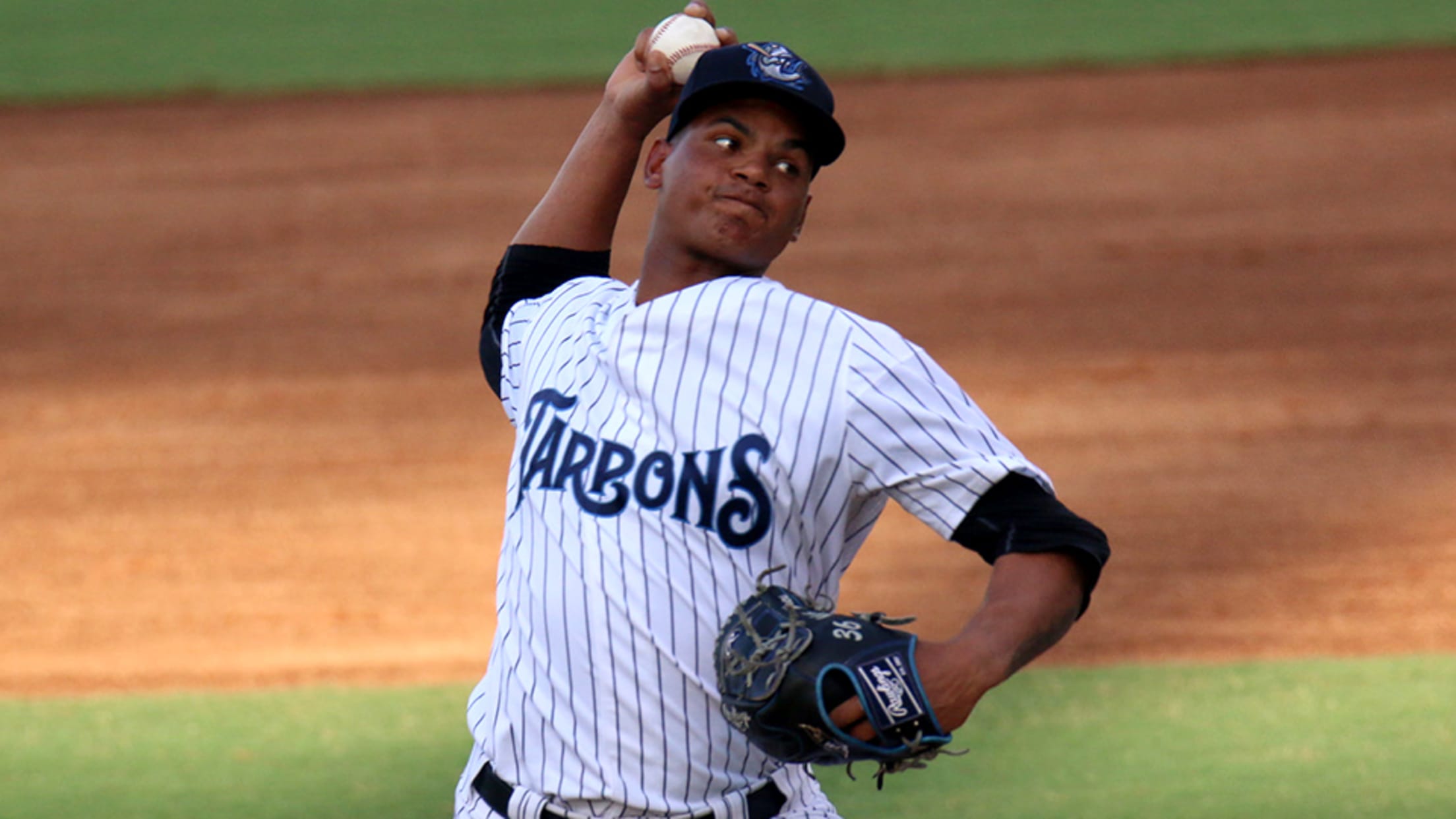 Goodbye to fall ball. Hello to winter ball.The Arizona Fall League season came to a close before Thanksgiving, but that only meant the ending of baseball in the United States. There's still plenty of cowhide being thrown around in Winter Leagues, specifically around the Caribbean in the Dominican Republic, Puerto
Abreu stars in Double-A bow for Thunder
No. 4 Yankees prospect spins five hitless innings on season's final day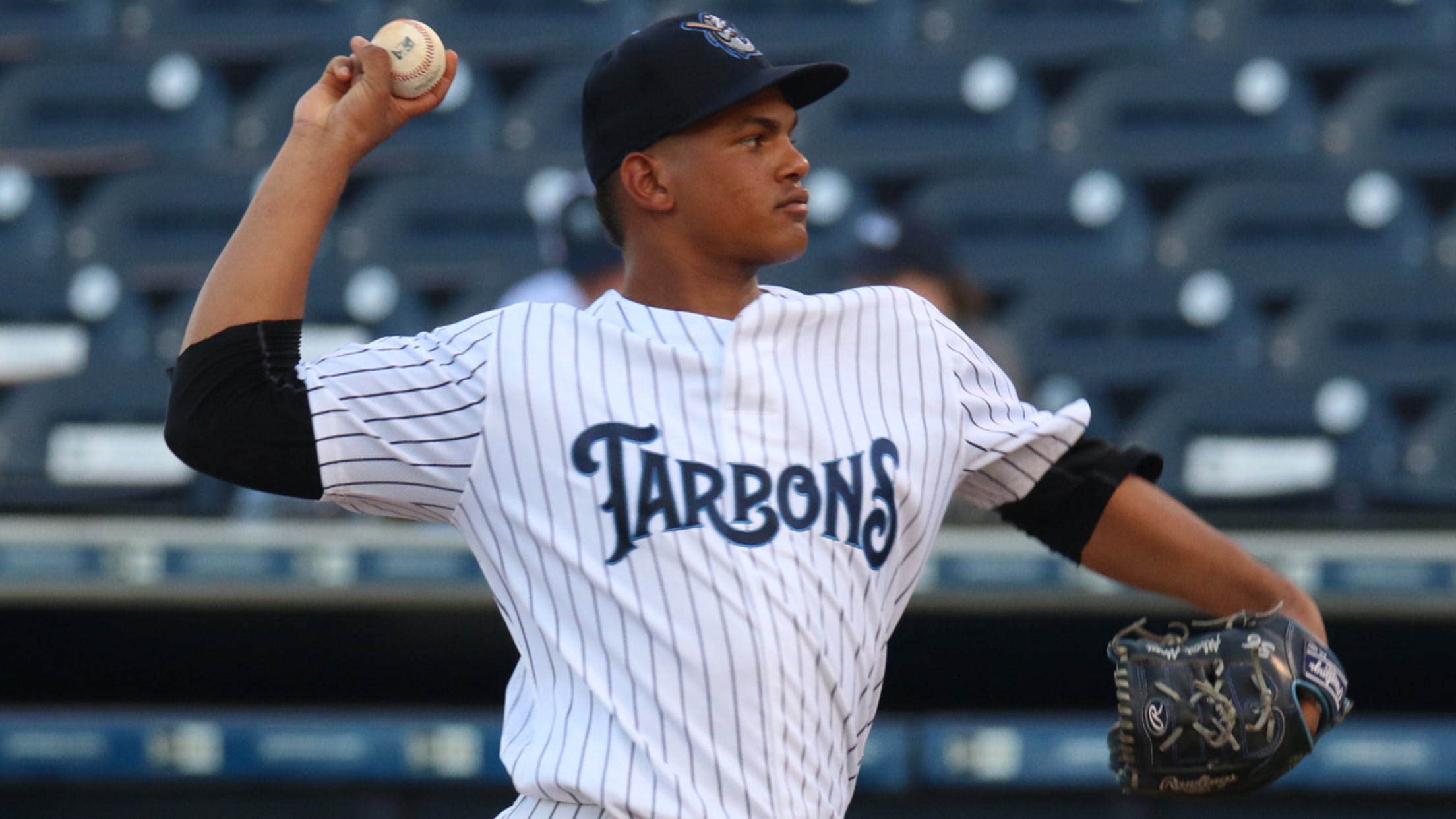 Albert Abreu finished his time at Class A Advanced Tampa with one of his most consistent stretches of the year. With an opposing lineup playing right into his hands in his Double-A debut, the right-hander was even better.Baseball's No. 75 overall prospect needed just 62 pitches to cruise through five
Prospect Roundup: Games of Aug. 1
Dodgers' Wong enjoys perfect day; Phils' Irvin improves resume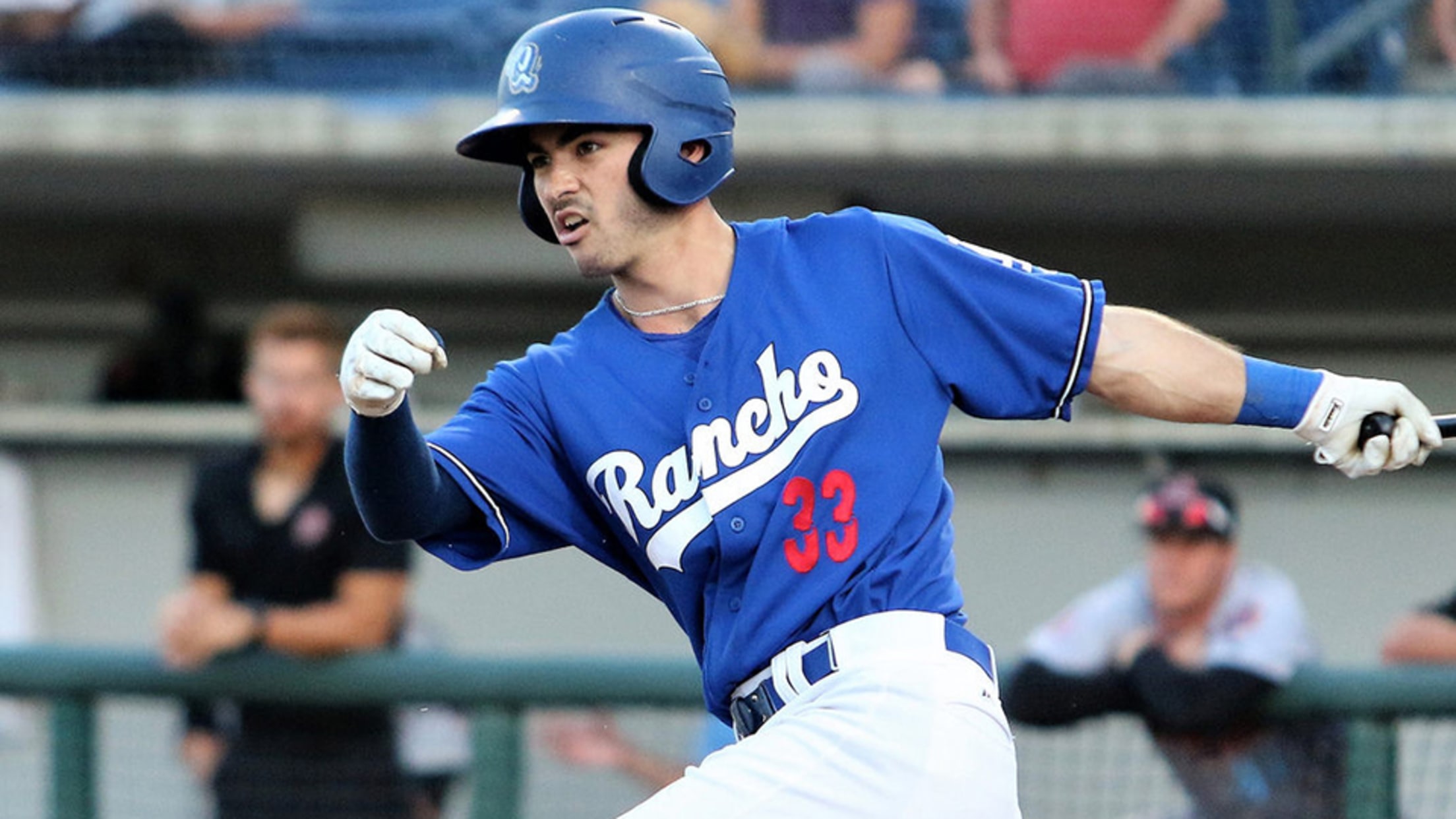 Theme of the dayAlmost no-nos: There were no actual no-hitters in the Minor Leagues on Wednesday, but there were some really close calls. Class A Advanced Florida, led by No. 40 overall prospectIan Anderson, didn't allow a hit for 10 innings before eventually falling, 6-3, to Charlotte. Astros No. 28
Prospect Roundup: Games of May 21
Astros' Alcala adds up K's in short stint; Rays' Adames goes deep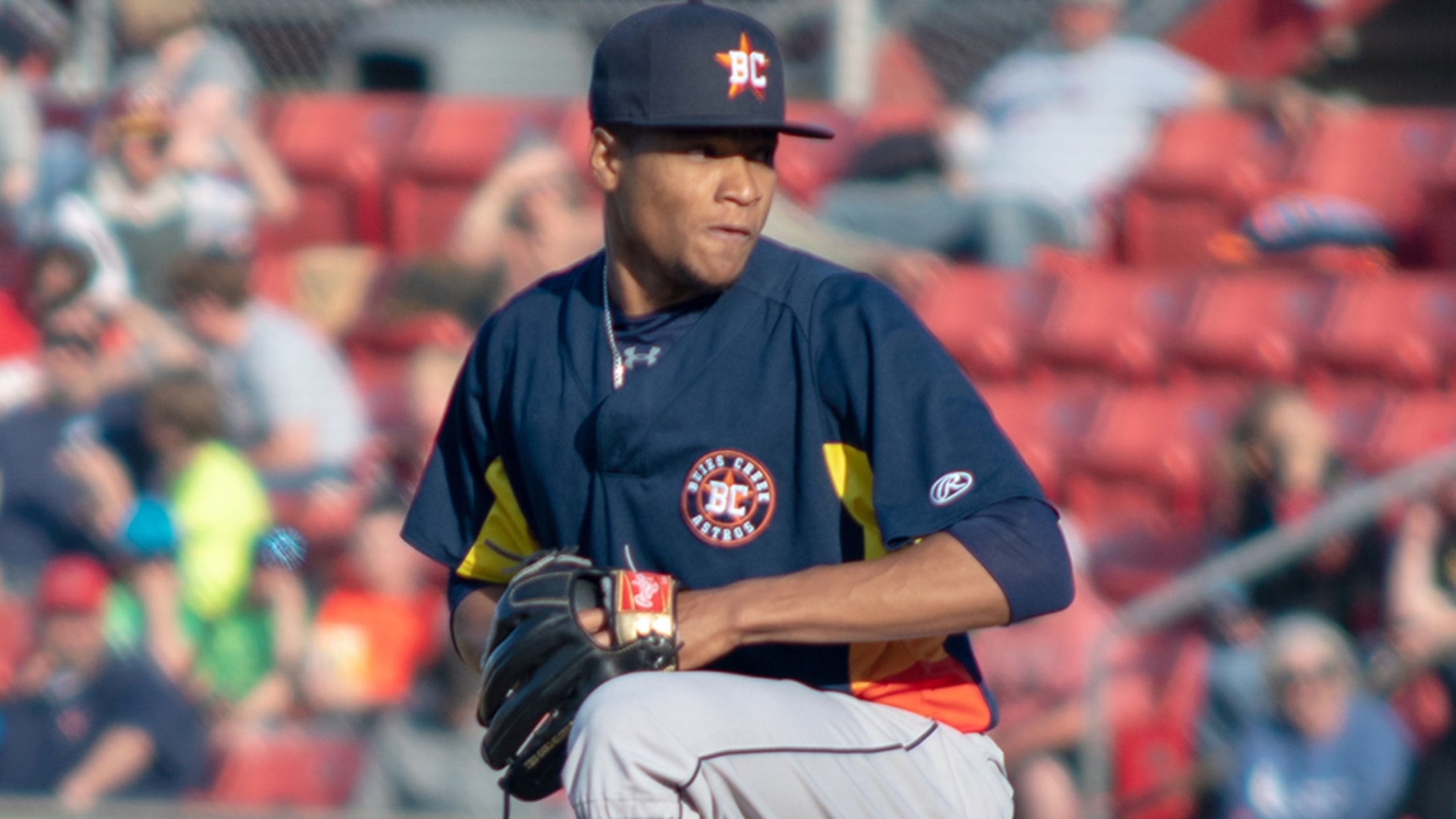 Theme of the dayBrought to you by the letter K: Angels' No. 11 prospect Jose Suarez set the tone for the day when he struck out 11 in five innings for Double-A Mobile, moving into the Minor League lead with 69 strikeouts in 38 2/3 innings. But he wasn't the only
Prospect Roundup: Games of April 29
Marlins' Harrison homers again; Jays' Jansen proves bona fides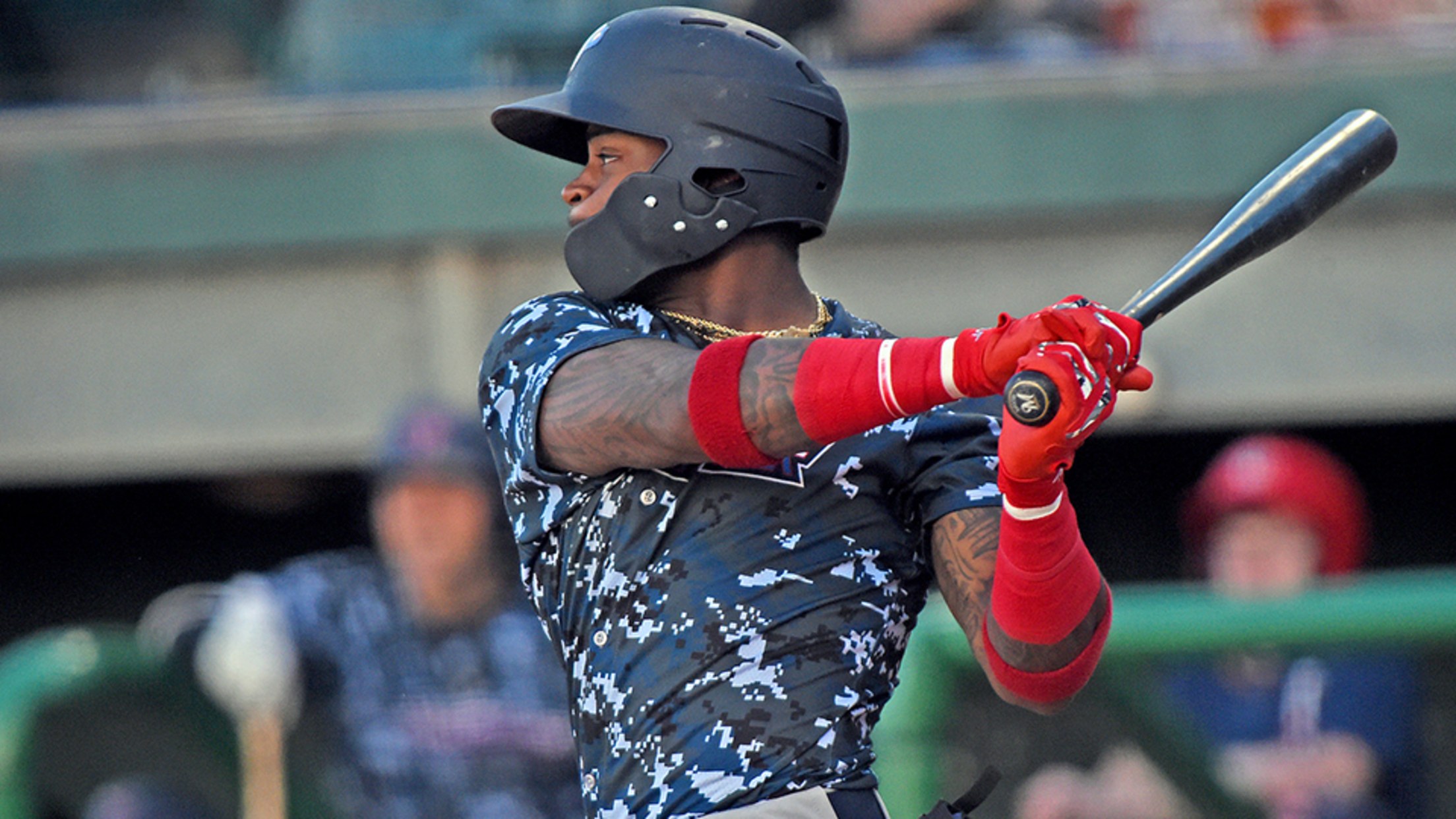 Theme of the dayDo not doubt the Pacific Coast League:Kyle Tucker, Luis Urías and Dustin Fowler have all had their rough days in the first month of the season, but Sunday was not among them. Tucker homered as part of a three-hit game for Fresno, Urias reached base five times
Toolshed: How prospects held up after trades
Kopech, Gohara lift stocks while Lopez, De Leon go other way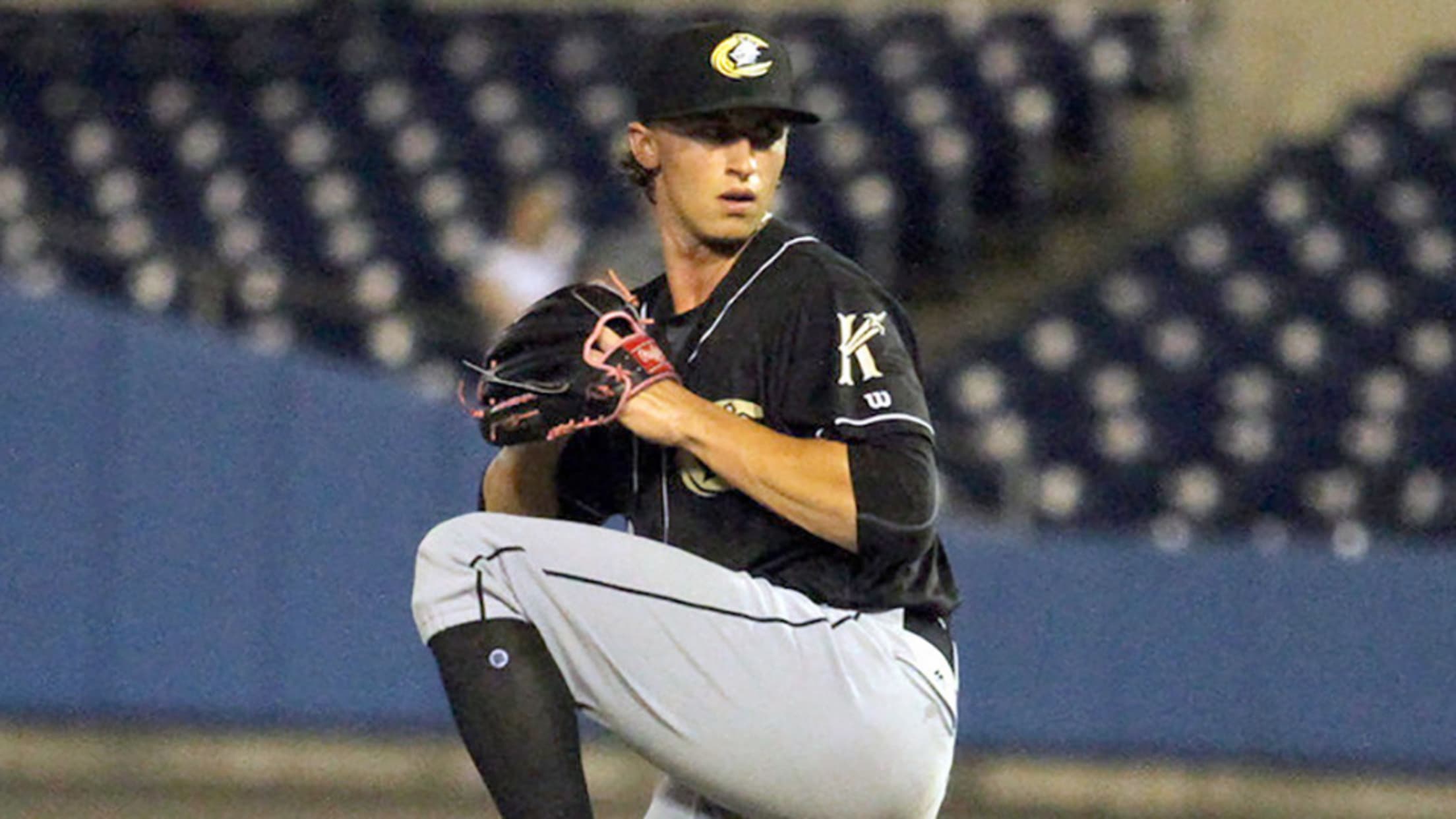 It's quiet. Too quiet.Outside of some relatively minor deals the past couple weeks -- most of which involve the Mariners -- there hasn't been much to report in the way of completed trades since the World Series ended 27 days ago. Giancarlo Stanton's expected exit out of Miami seems like
Knizner, Abreu capture weekly AFL awards
Cardinals catcher, Yankees right-hander honored after Week 2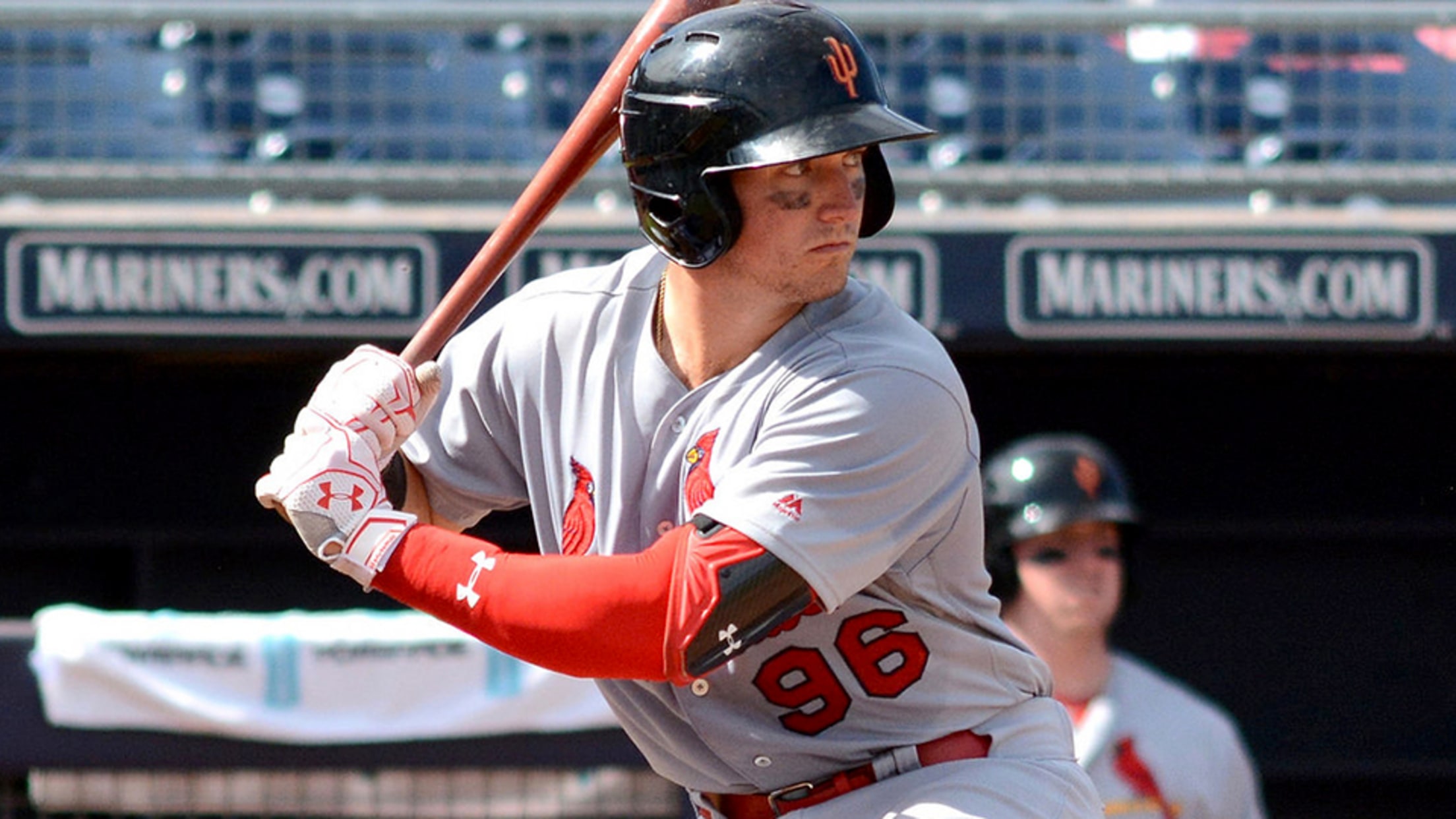 Justin Turner, Chris Taylor, José Altuve and Justin Verlander weren't the only ones dominating on a baseball diamond last week.Cardinals catcher/first baseman Andrew Knizner was named the Arizona Fall League Player of the Week for Week 2 while Yankees right-hander Albert Abreu claimed the Pitcher of the Week award, the
Abreu hurls five shutout frames for Scorpions
Yankees No. 7 prospect strikes out eight, lowers AFL ERA to 0.90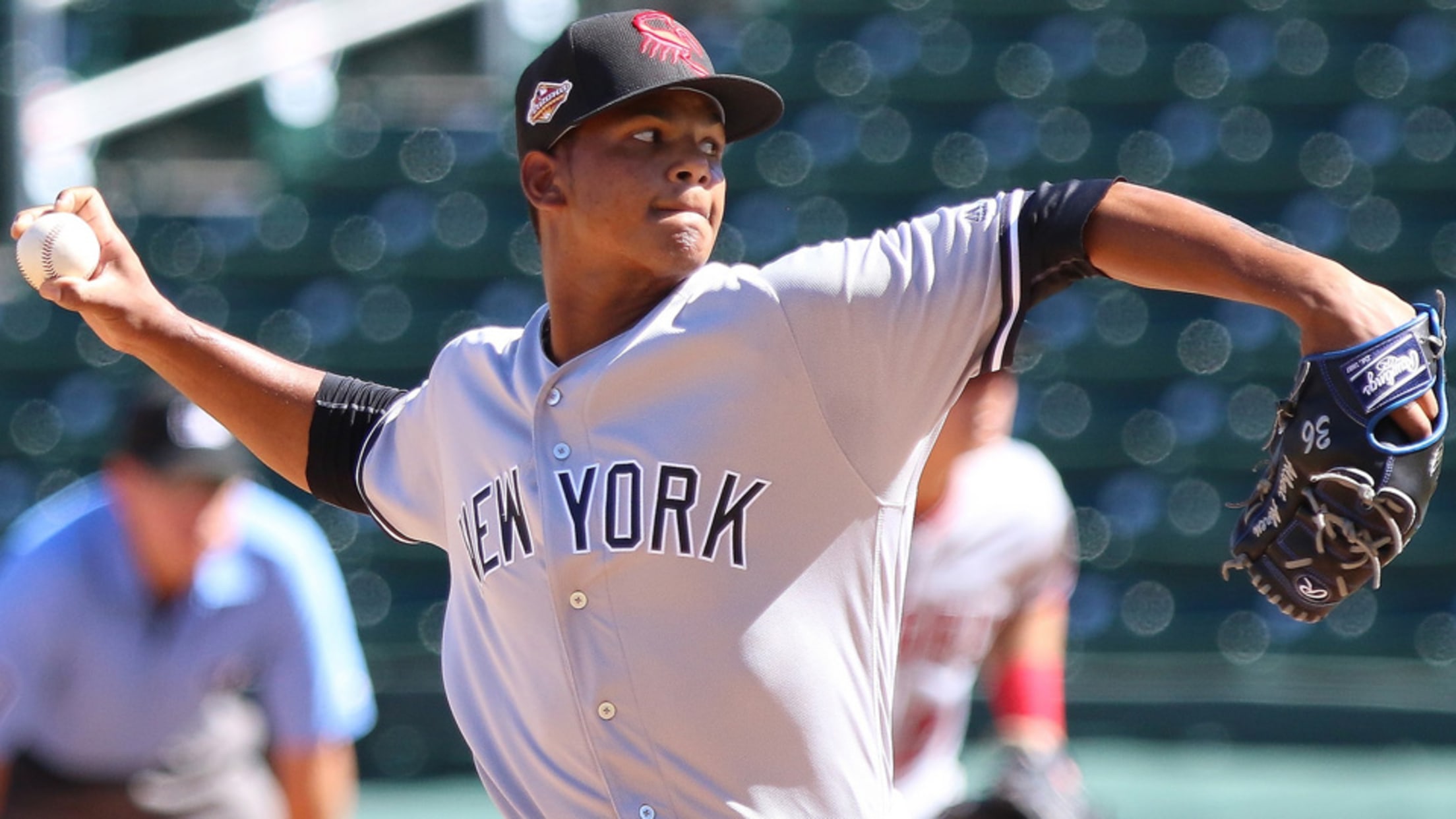 After shaking off potential jitters in his Arizona Fall League debut last week, Albert Abreu was lights-out Tuesday.The Yankees No. 7 prospect allowed two hits and two walks while striking out eight over five scoreless innings as Scottsdale topped Glendale, 10-1, at Camelback Ranch.
Abreu Called up to Tampa after Three Dominant Performances for Charleston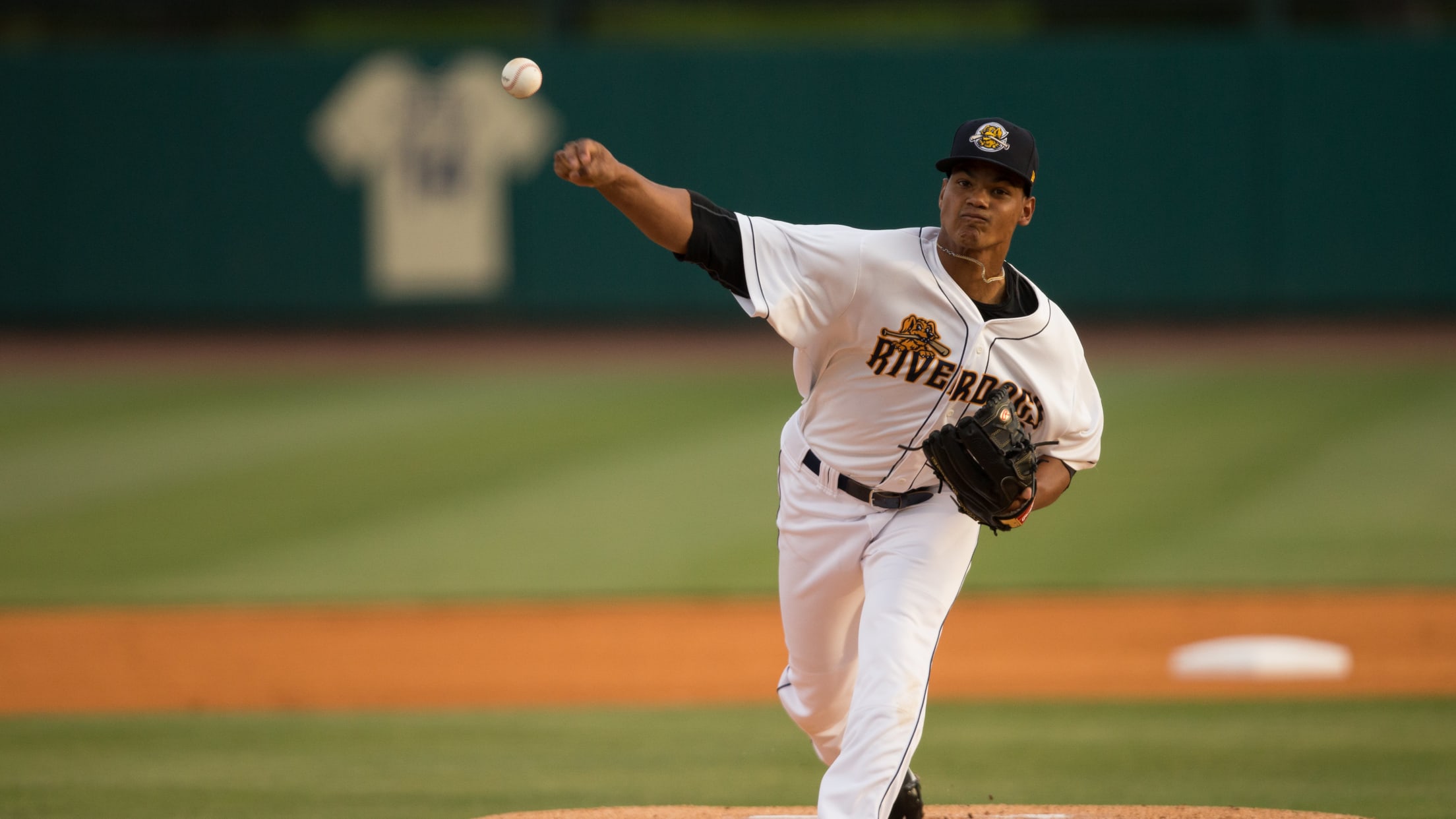 CHARLESTON, SC - After three dominant outings with the RiverDogs, including a spectacular 11 strikeout effort in his debut start at The Joe on April 12, right-hander Albert Abreu has been called up to High-A Tampa as announced by the New York Yankees on Sunday.Abreu, the Yankees No. 9 prospect
Abreu Fans 11 as RiverDogs Shutout Augusta
Dominican right-hander racks up career-high K numbers in dominating performance from Charleston pitching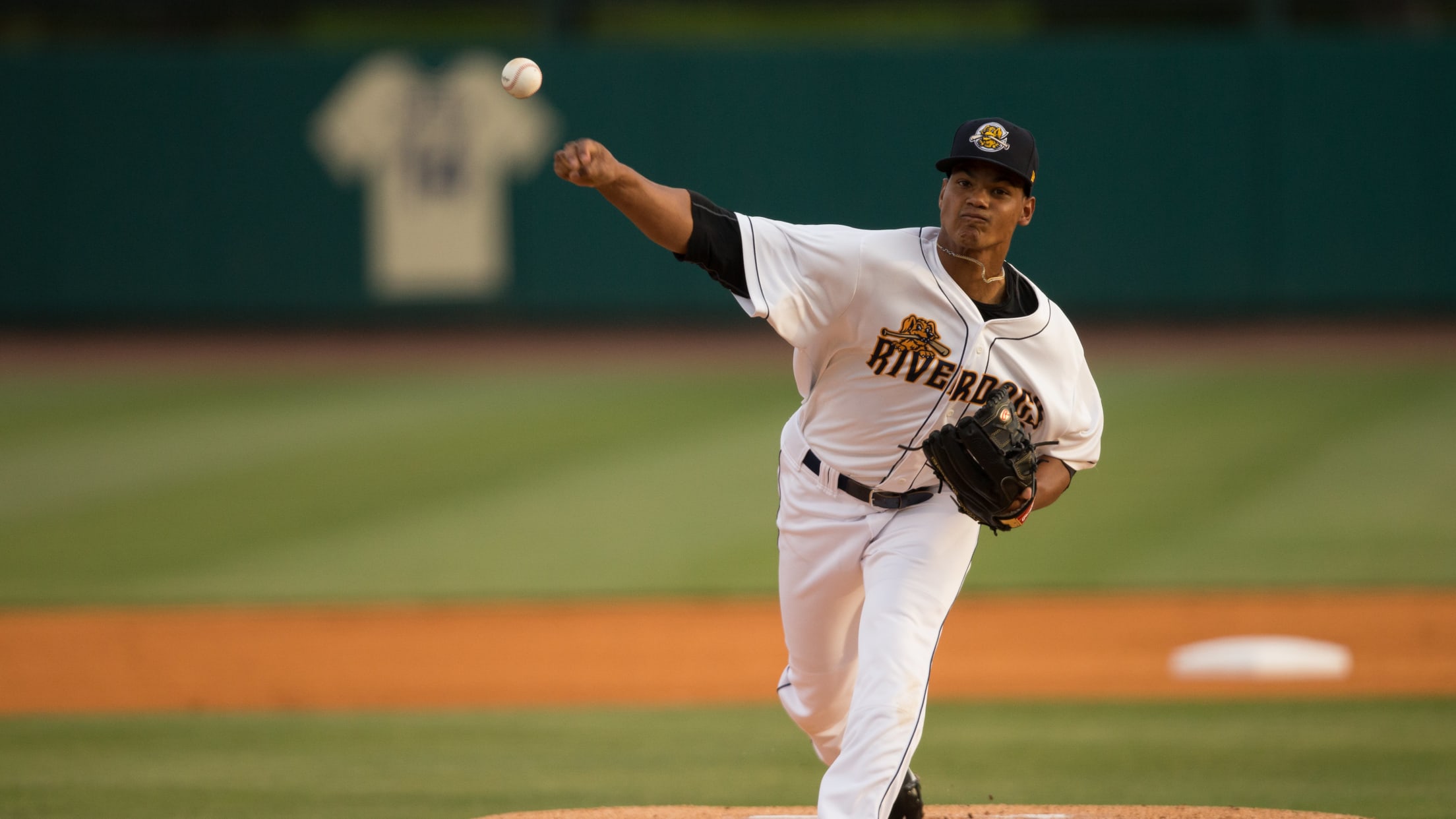 RiverDogs' Abreu strikes out career-high 11
Yankees No. 11 prospect nabs first win with 5 2/3 scoreless frames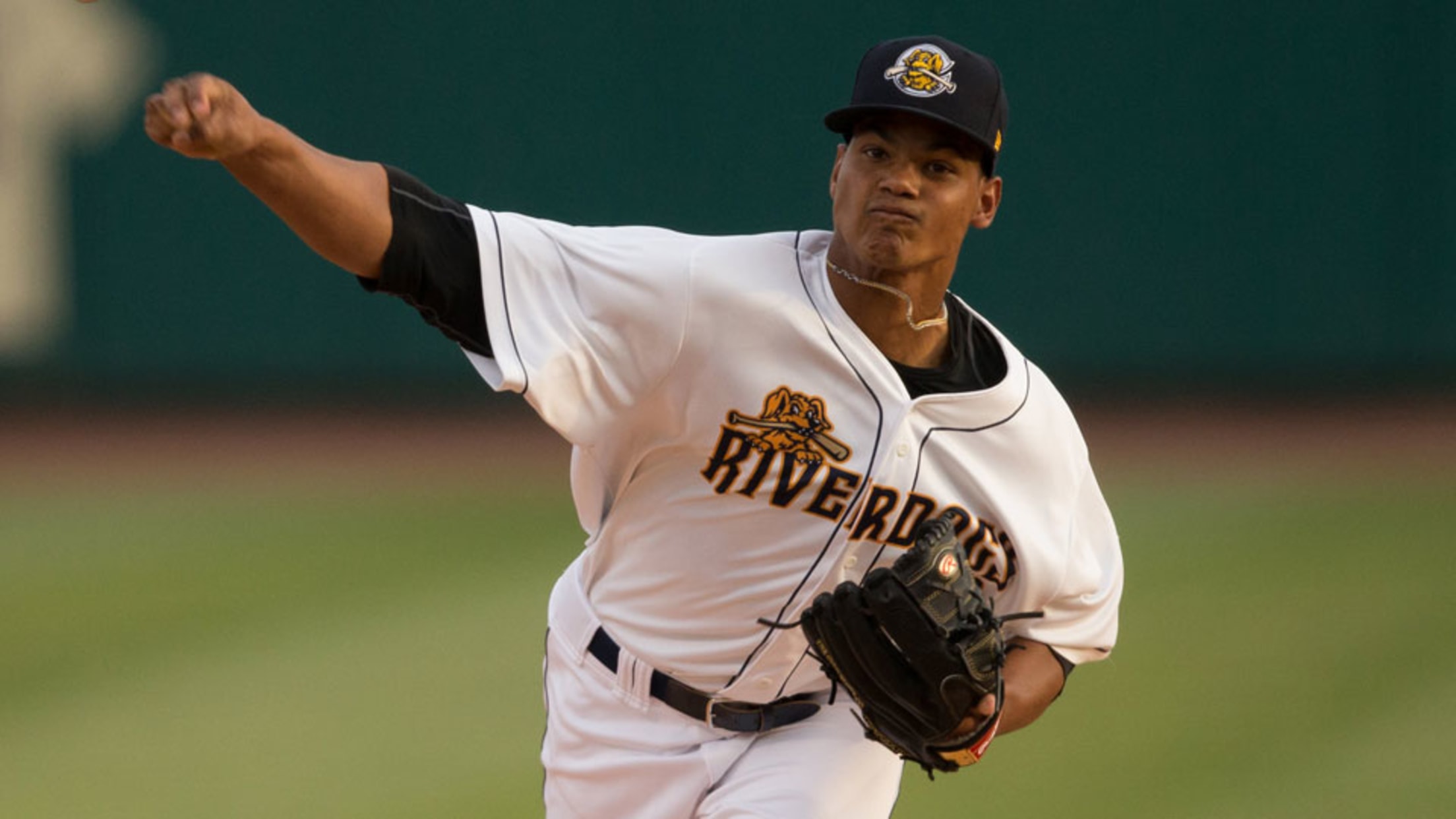 Albert Abreu did more than enough to earn a standing ovation Wednesday.The Yankees No. 11 prospect struck out a career-high 11 batters while scattering two hits over 5 2/3 frames in Class A Charleston's 4-0 blanking of Augusta at Joseph P. Riley Jr. Ballpark. The 19-year-old threw 61 of his
Rutherford, Five Yankees Top-30 Prospects Headline RiverDogs Opening Day Roster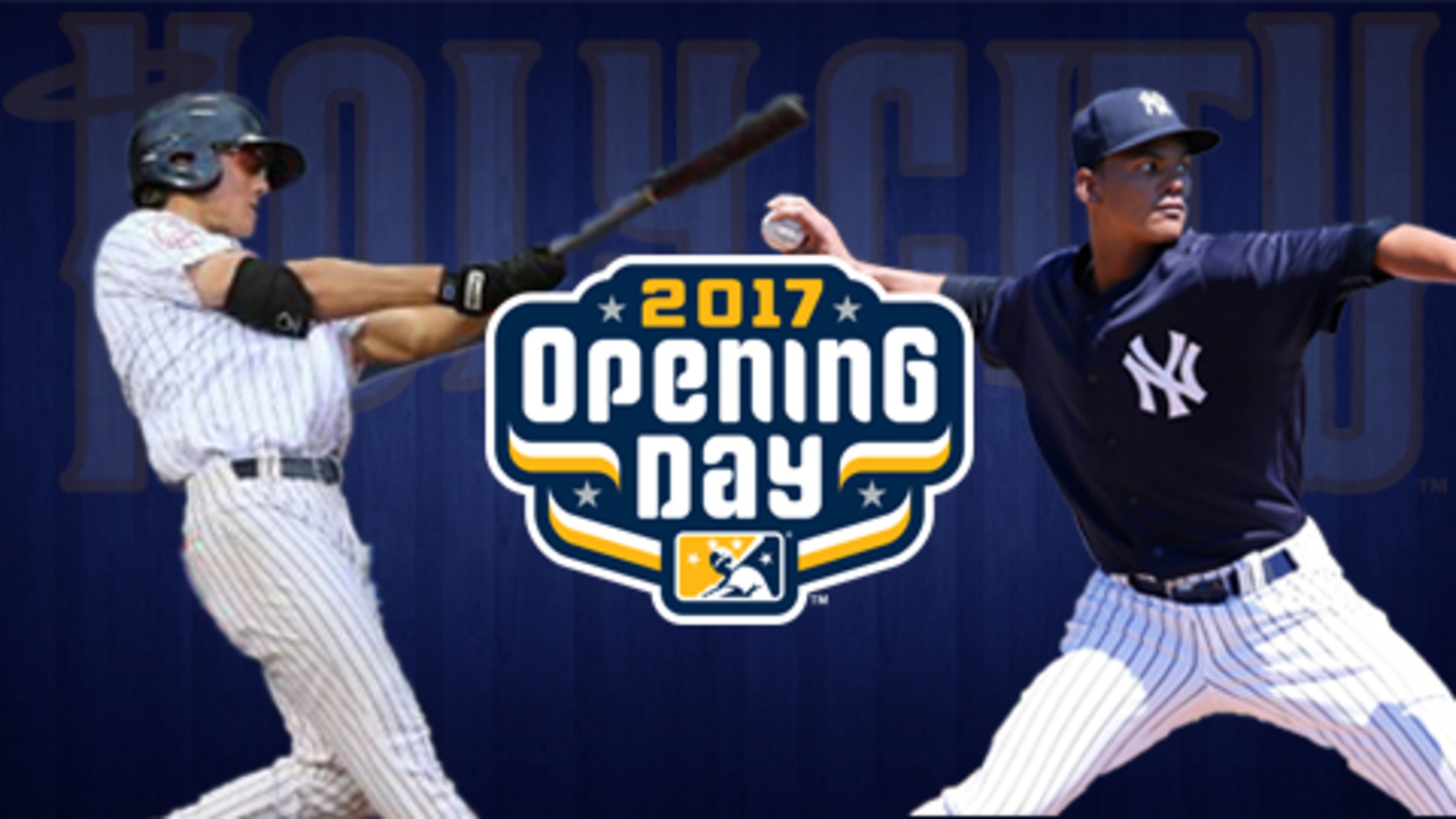 Fresh off a playoff run and one of their most successful seasons in history, the Charleston RiverDogs will once again be supplied with some of the premier talent in Minor League Baseball. Outfielder Blake Rutherford, the Yankees first-round pick in 2016, is among five of the New York Yankees' top-30 rated
Yankees Prospect Primer: All eyes on Torres
Frazier, Judge, Kaprielian could all make a run at the Majors in 2017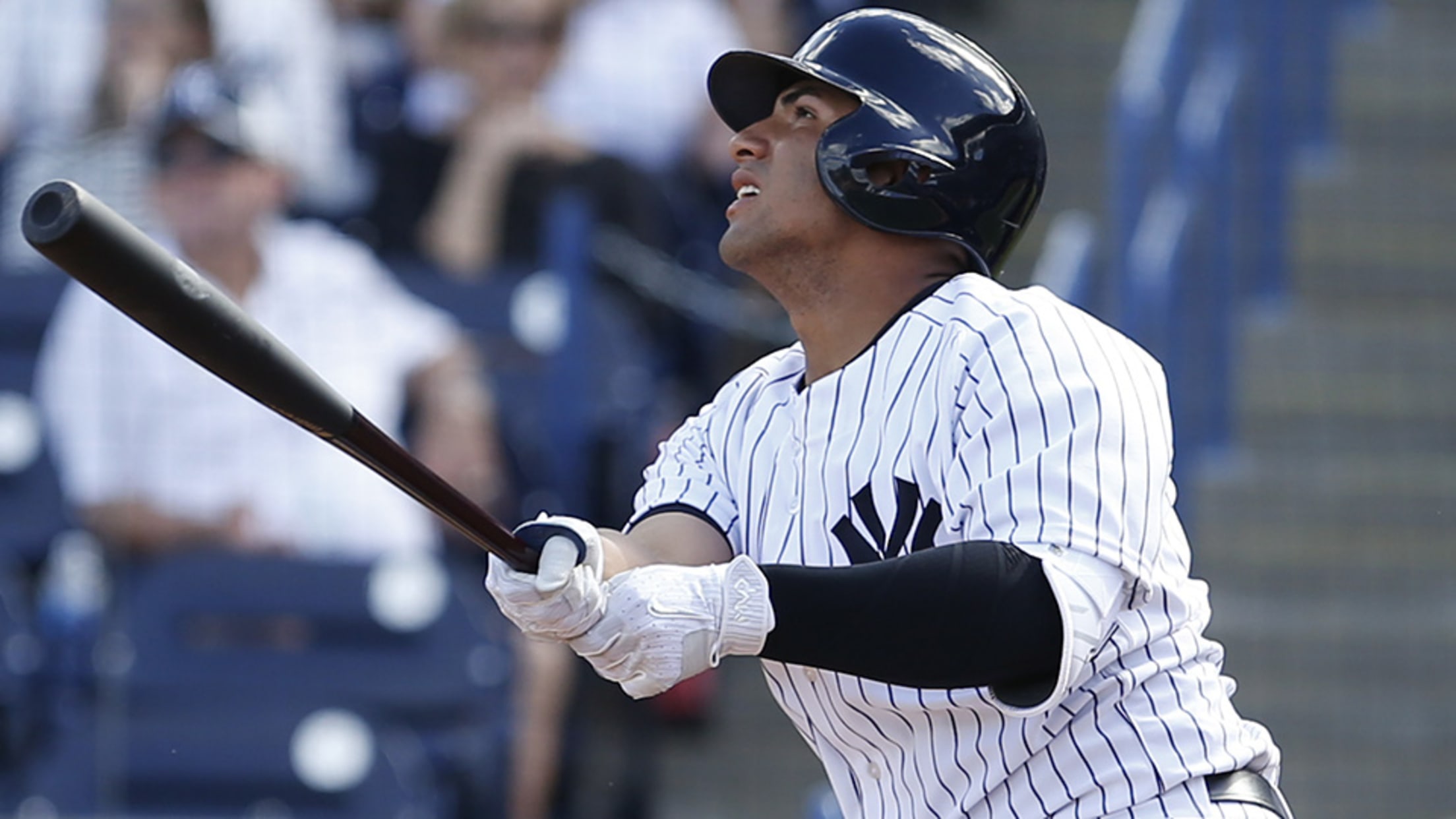 Some players are on the verge of stardom, others are entering a crucial phase of their development and still others are getting their first tastes of full-season ball. With the 2017 season approaching, MiLB.com takes a look at the most intriguing prospects from each MLB organization.Shining star: Gleyber Torres, SS The