Series Evens After 7-2 Loss To Missions
Carroll Triples Again, Forbes and Barrosa Pick Up RBIs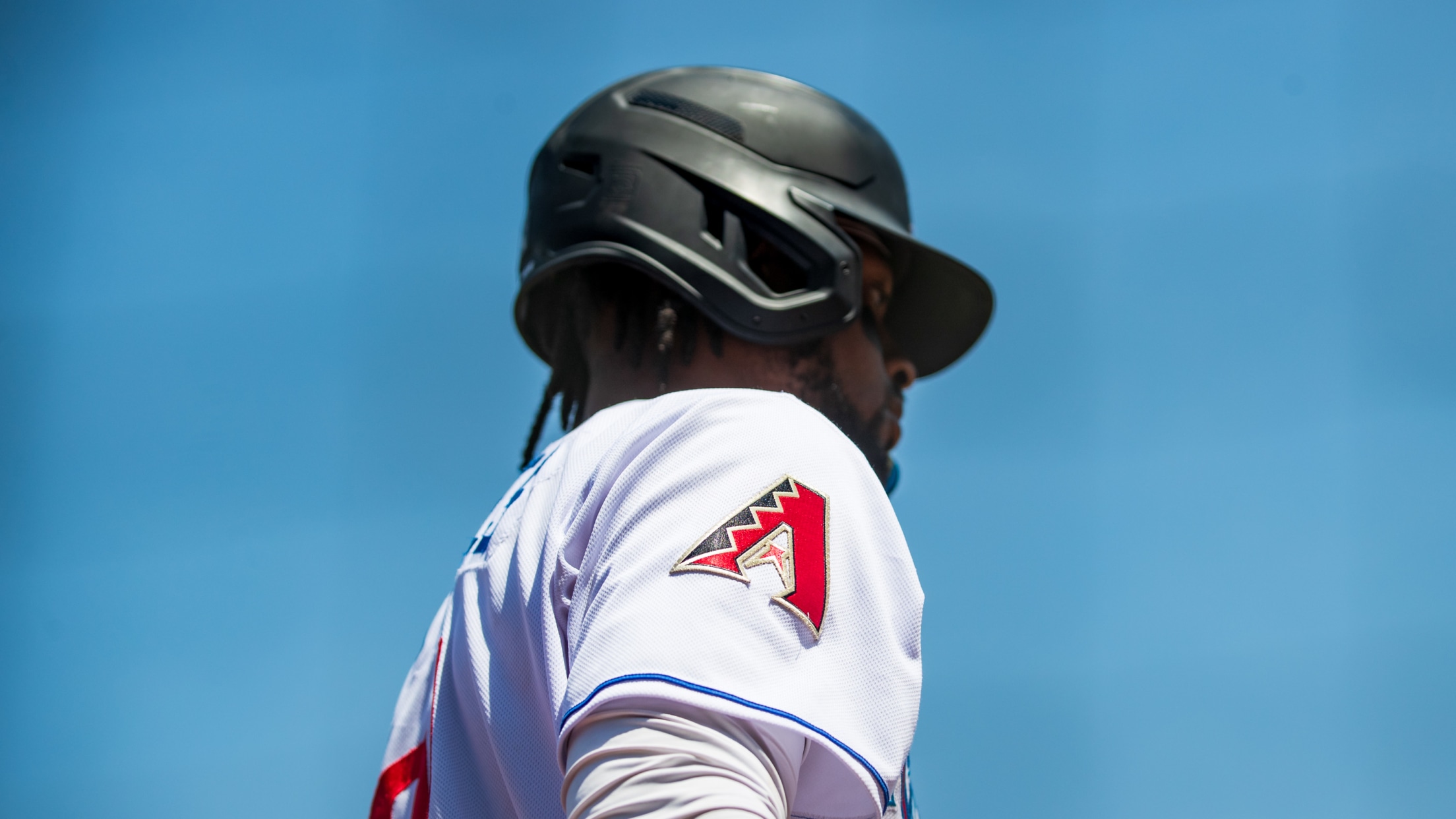 San Antonio, TX – Battling to get above .500 for the first time since May 15, the Sod Poodles suffered a slight setback, falling 7-2 in San Antonio on Wednesday night at Nelson Wolff Stadium. The Sod Poodles looked poised to possibly jump on the Missions early, but a play
Cecconi Goes Eight, Soddies Blanked As Series Evens
Career-High 8.0 IP For Cecconi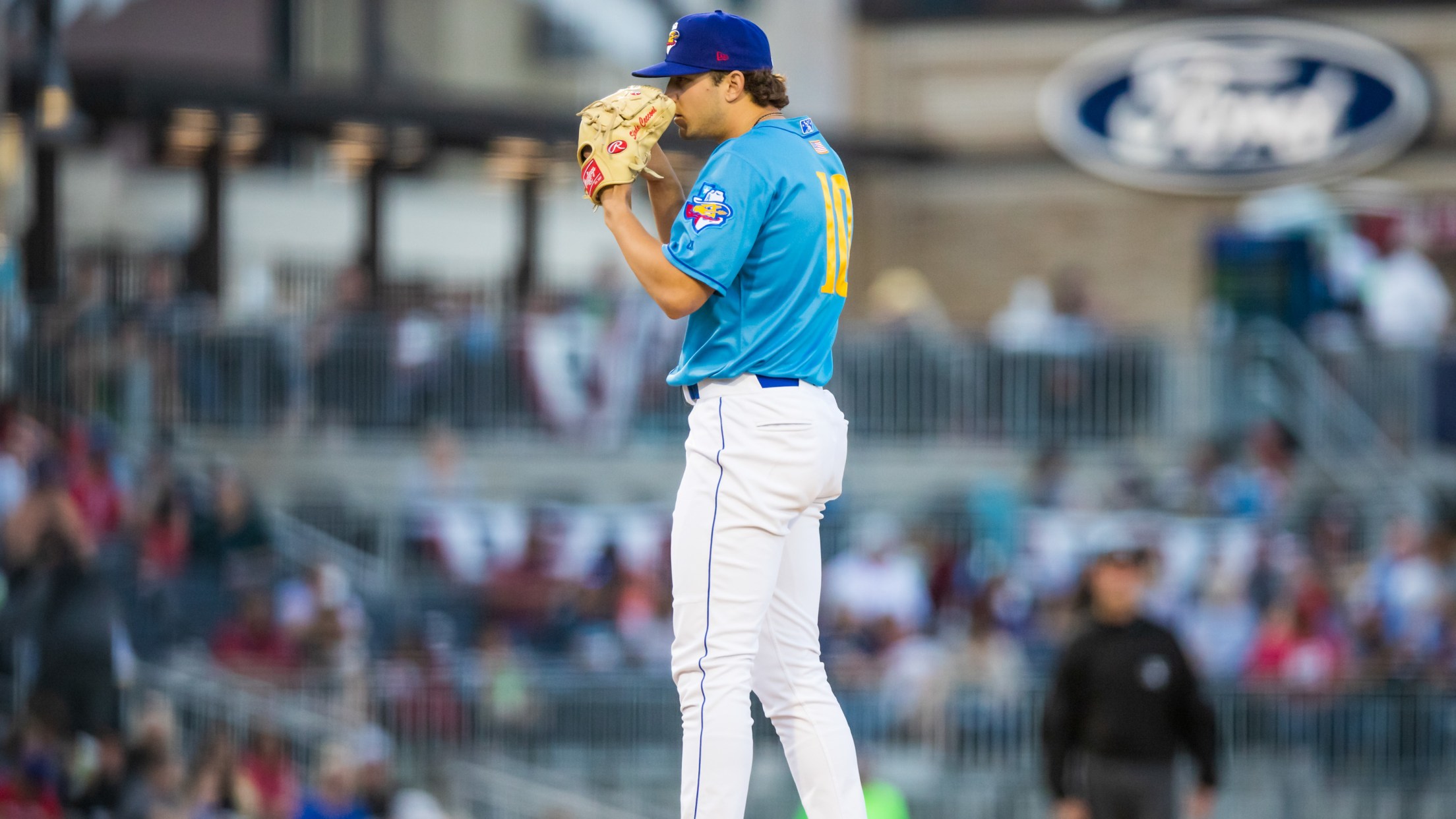 Amarillo, TX – The Amarillo Sod Poodles were defeated 4-0 by the Frisco RoughRiders on Wednesday night, the fifth time Amarillo has been shut out this season. Amarillo's Slade Cecconi battled with Frisco's Cole Ragans, but it was the RoughRiders that came on top in the 2-hour and 1-minute contest.
Late-Inning Home Runs Sink Sod Poodles
Sod Poodles Draw Season-High 10 Walks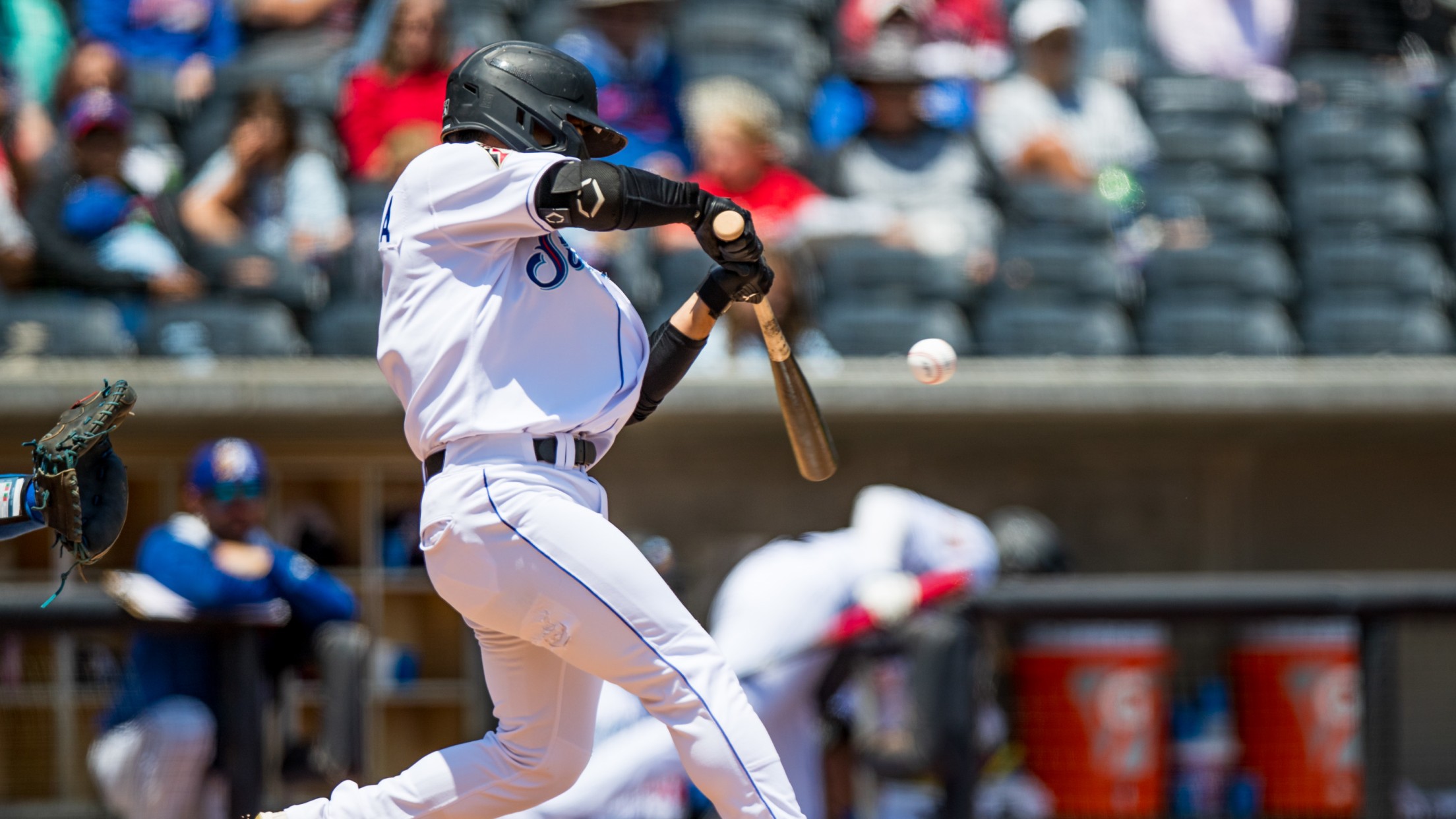 Amarillo, TX – The Amarillo Sod Poodles (22-26) were defeated 9-5 in game three against the Midland RockHounds (22-26) on Thursday night at HODGETOWN. RHP Slade Cecconi came into tonight's game searching for his third consecutive quality start, and he kicked the game off with a perfect 1st inning. He
Sod Poodles Win Rainy Showdown
Corbin Carroll Breaks Out Of Slide With Multi-Hit Game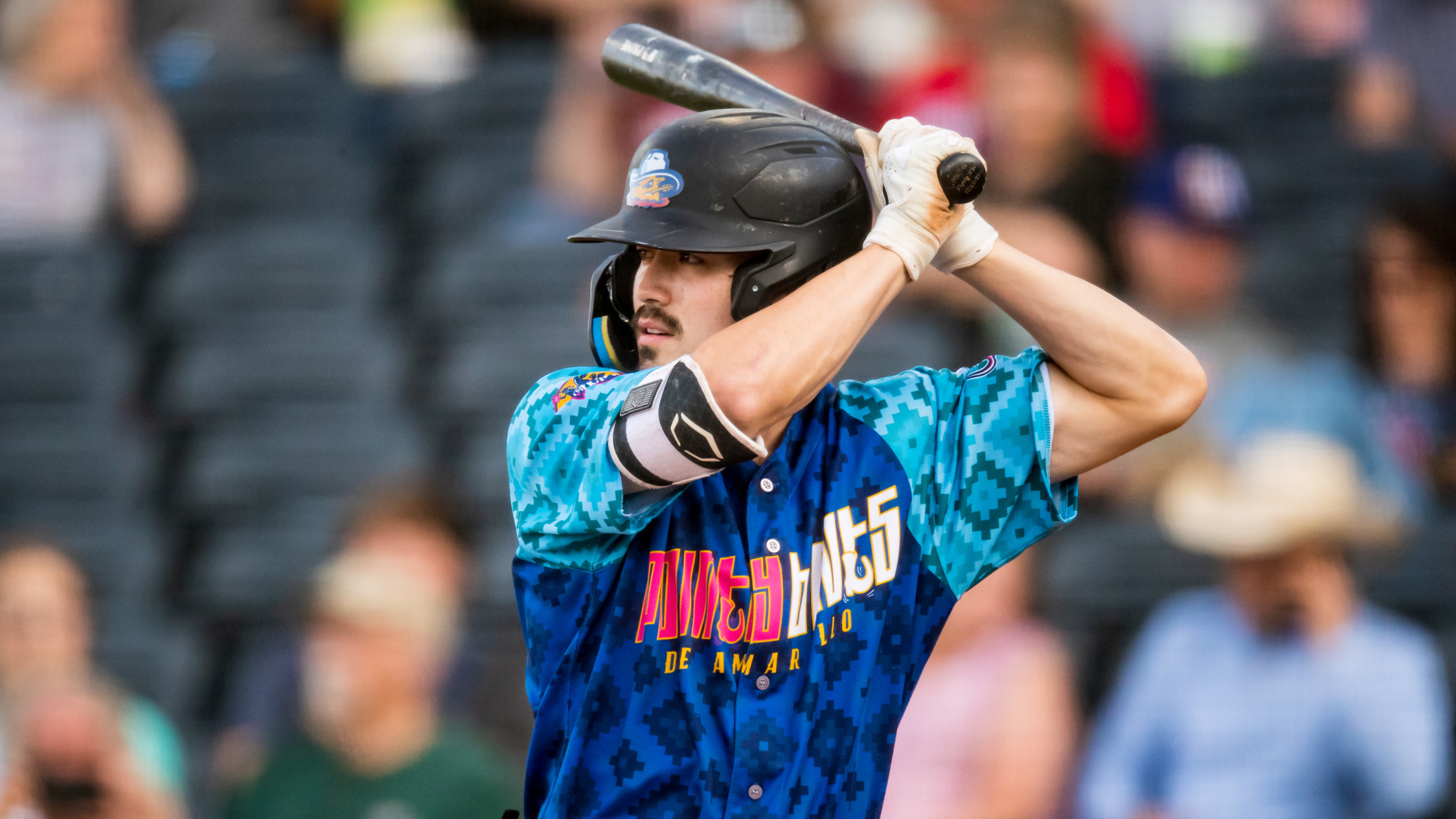 Amarillo, TX – The rain came and went on Wednesday night at HODGETOWN, but the Sod Poodles (22-25) scored four runs in the 7th inning to claim a 5-3 victory over the Midland RockHounds (21-26). LHP Blake Walston (0-2, 10.13 ERA) started the first game of June for Amarillo, and
Bases-Loaded Walk Wins It For Amarillo 
Pfaadt Fantastic Once Again, Strikes Out Eight Over Six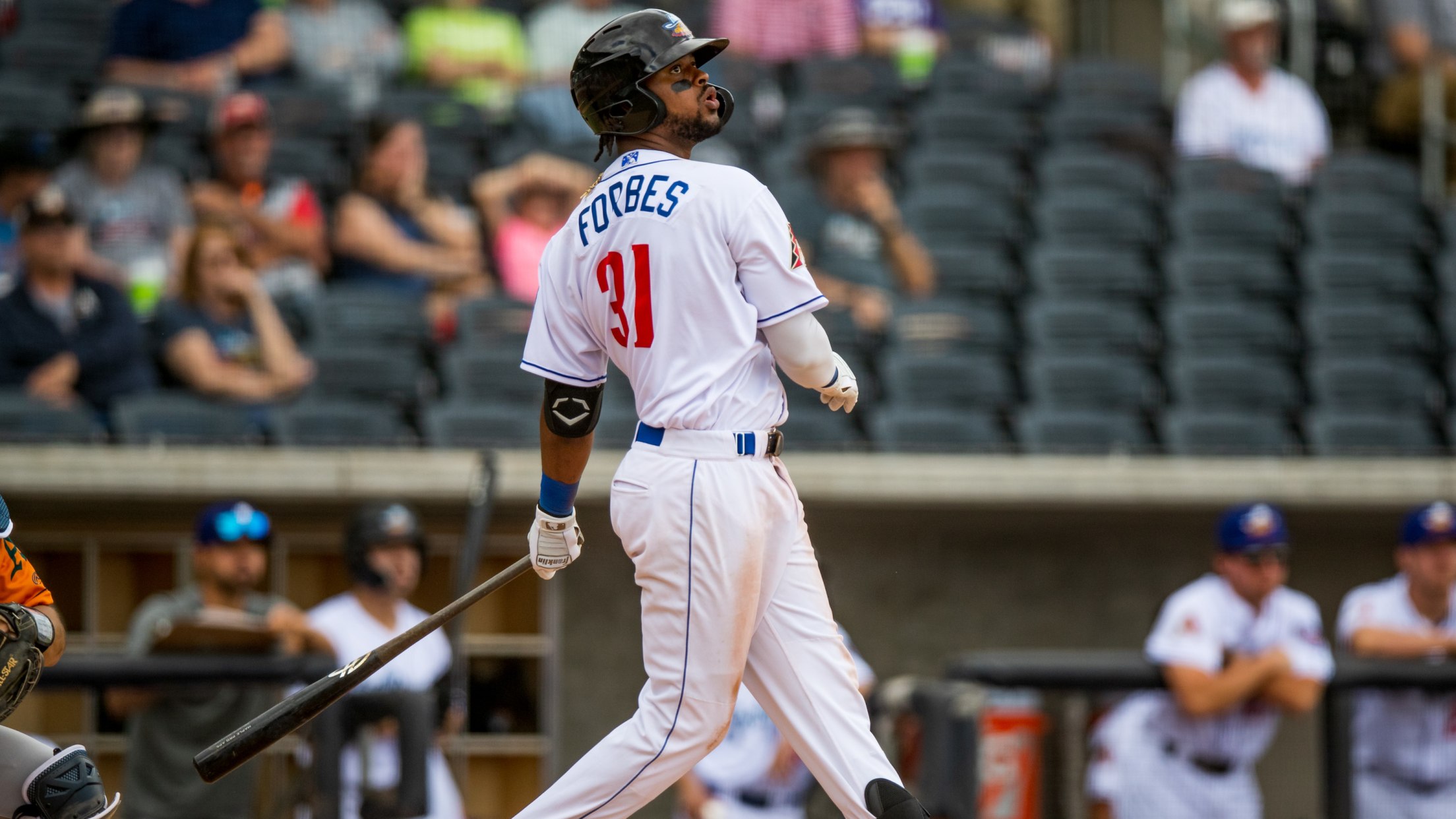 Amarillo, TX – A bases-loaded walk by Leandro Cedeño in the 8th inning scored the game-winning run in Amarillo's 3-2 victory over the Midland RockHounds on Tuesday night at HODGETOWN. The game lasted 2 hours and 11 minutes, the shortest 9-inning game in HODGETOWN history. Brandon Pfaadt (2-3) took the
Amarillo Drops Series Finale In Arkansas
Sod Poodles Drop Four During Road Trip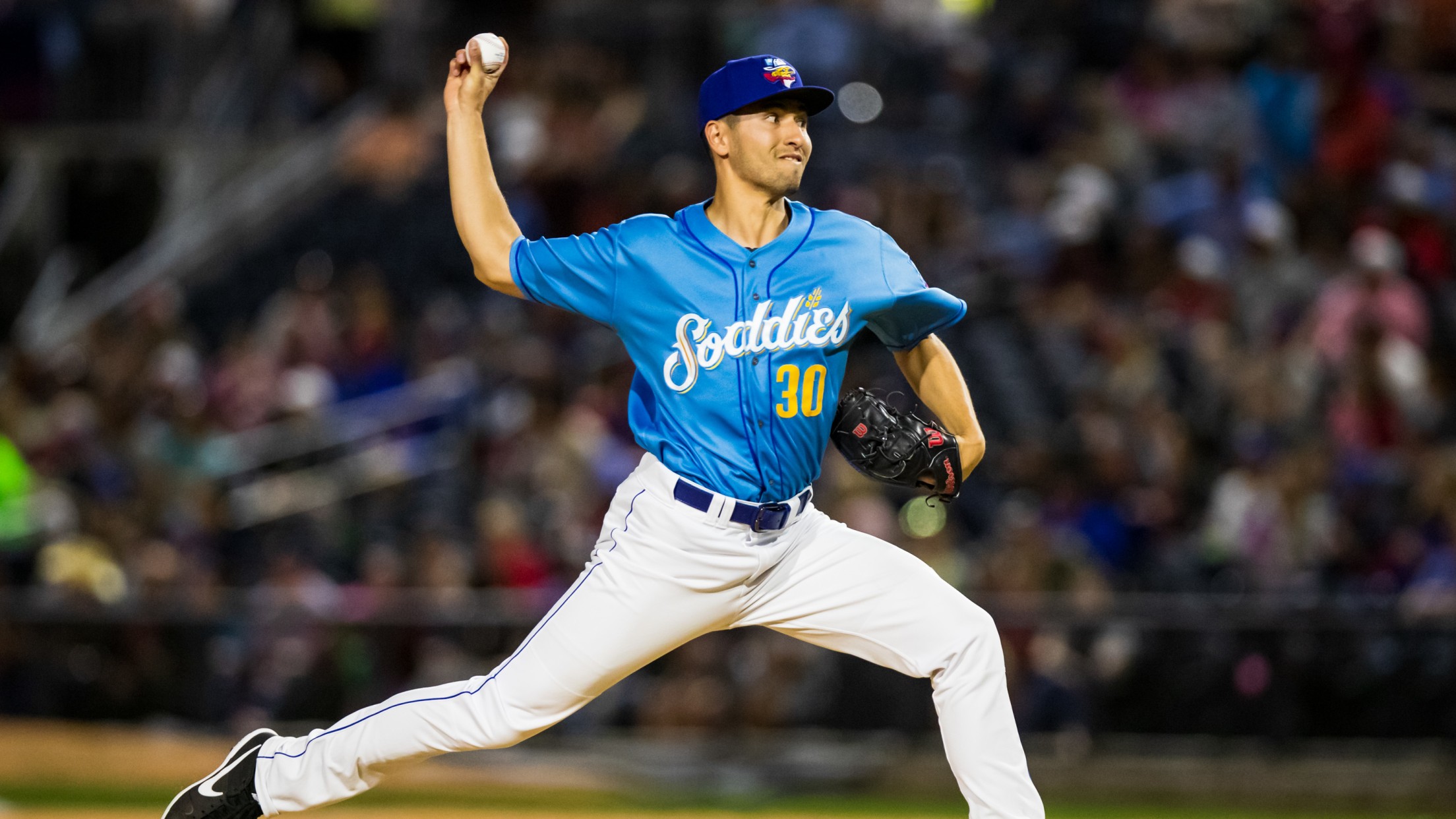 North Little Rock, AR – The Amarillo Sod Poodles (20-25) were defeated, 5-3, in game six against the Arkansas Travelers (22-23) on Sunday. The Travelers won the series, 4-2. Deyni Olivero (0-4) earned the start for Amarillo and allowed four earned runs in five innings pitched. The Travelers threatened early
Sod Poodles Rally Falls Short In Arkansas
Three-Run Ninth Proves Too Little, Too Late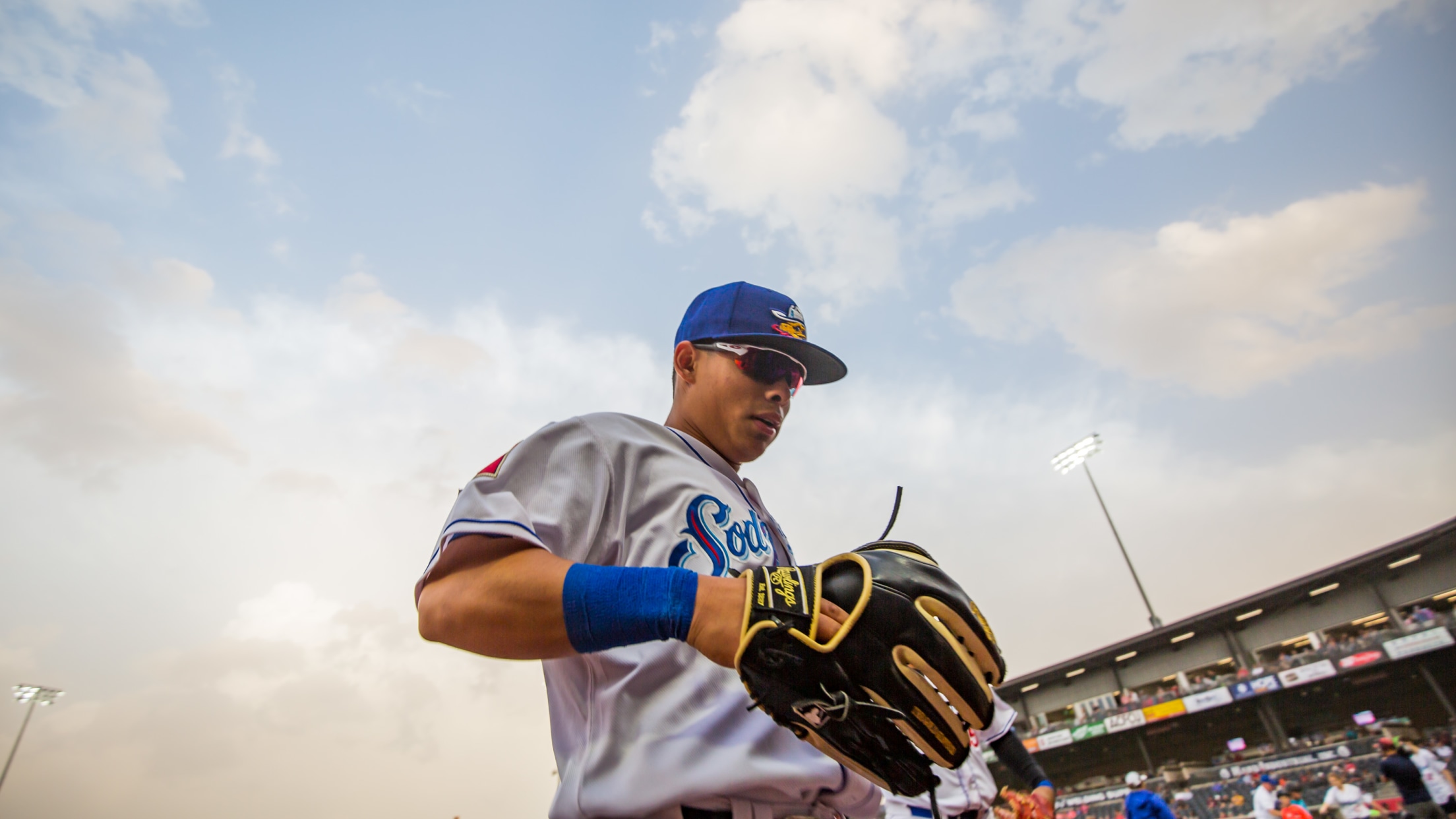 North Little Rock, AR – The Amarillo Sod Poodles (20-24) plated three runs in the 9th inning on Saturday night but the late-inning rally wasn't enough in an 8-4 loss to the Arkansas Travelers (21-23) at Dickey-Stephens Park. The Diamondbacks' No. 7 prospect Bryce Jarvis (2-2) took the mound in
Sod Poodles Drop Series Opener In Slugfest
Dominic Fletcher Extends Hit Streak To 21 Games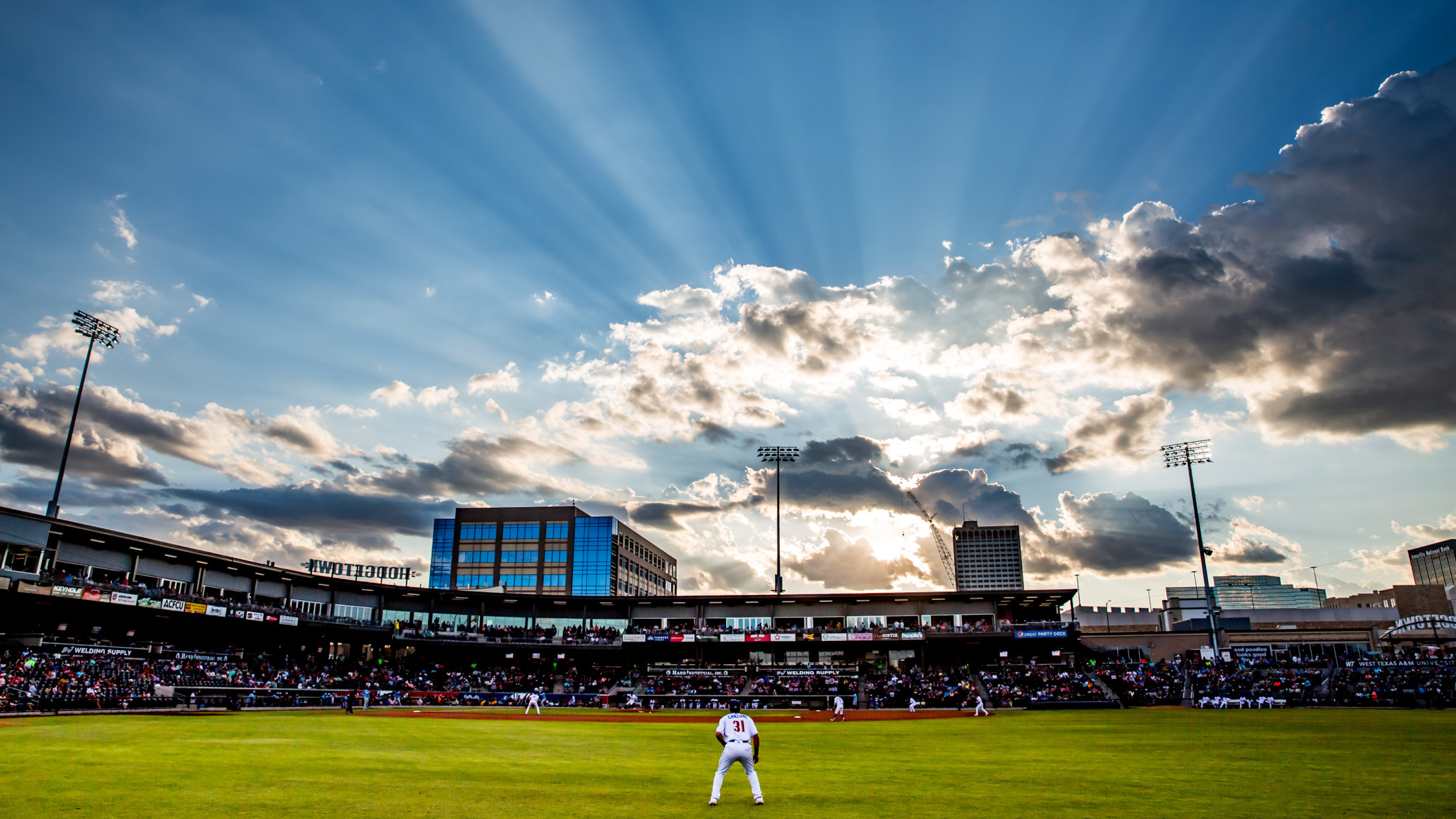 Amarillo, TX – The Sod Poodles fell in the series opener against the Tulsa Drillers in a contest that saw a combined 13 home runs and 32 hits. Leandro Cedeño got the homer parade started with his 10th of the year in the bottom of the first inning as the
Pointy Boots Stumble In Shutout
Barrosa, Forbes Tally Four of Amarillo's Six Hits
Amarillo, TEX – The Amarillo Sod Poodles (13-11), competing as Los Pointy Boots de Amarillo on Cinco de Mayo, fell 3-0 to the Midland RockHounds (11-13) on Thursday night. The shutout was the first time that the Sod Poodles have gone scoreless this season and first time in franchise history
Four Homers Power Sod Poodles In Quick Win
Barrosa, Cintron, Cedeno, Forbes All Homer For Amarillo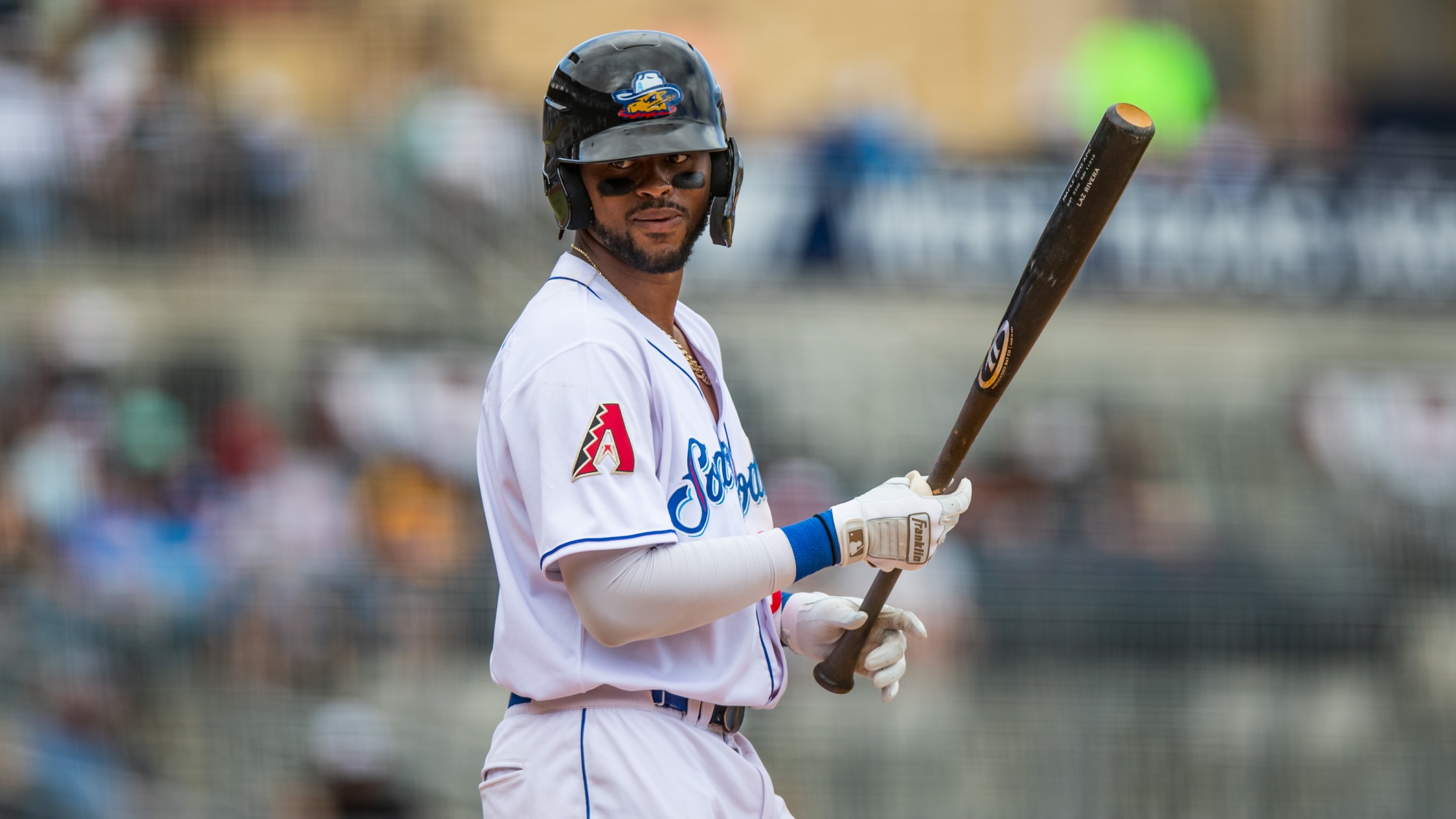 Amarillo, TEX – The Amarillo Sod Poodles belted four home runs en route to an 11-3 victory over the Midland RockHounds in game two of the series. The win was Amarillo's second in a row and lasted just 2 hours and 20 minutes – the shortest 9-inning game in HODGETOWN
Five Run Ninth Rallies Sod Poodles To Win
Centeno, Diaz Provide Run Support In Late Innings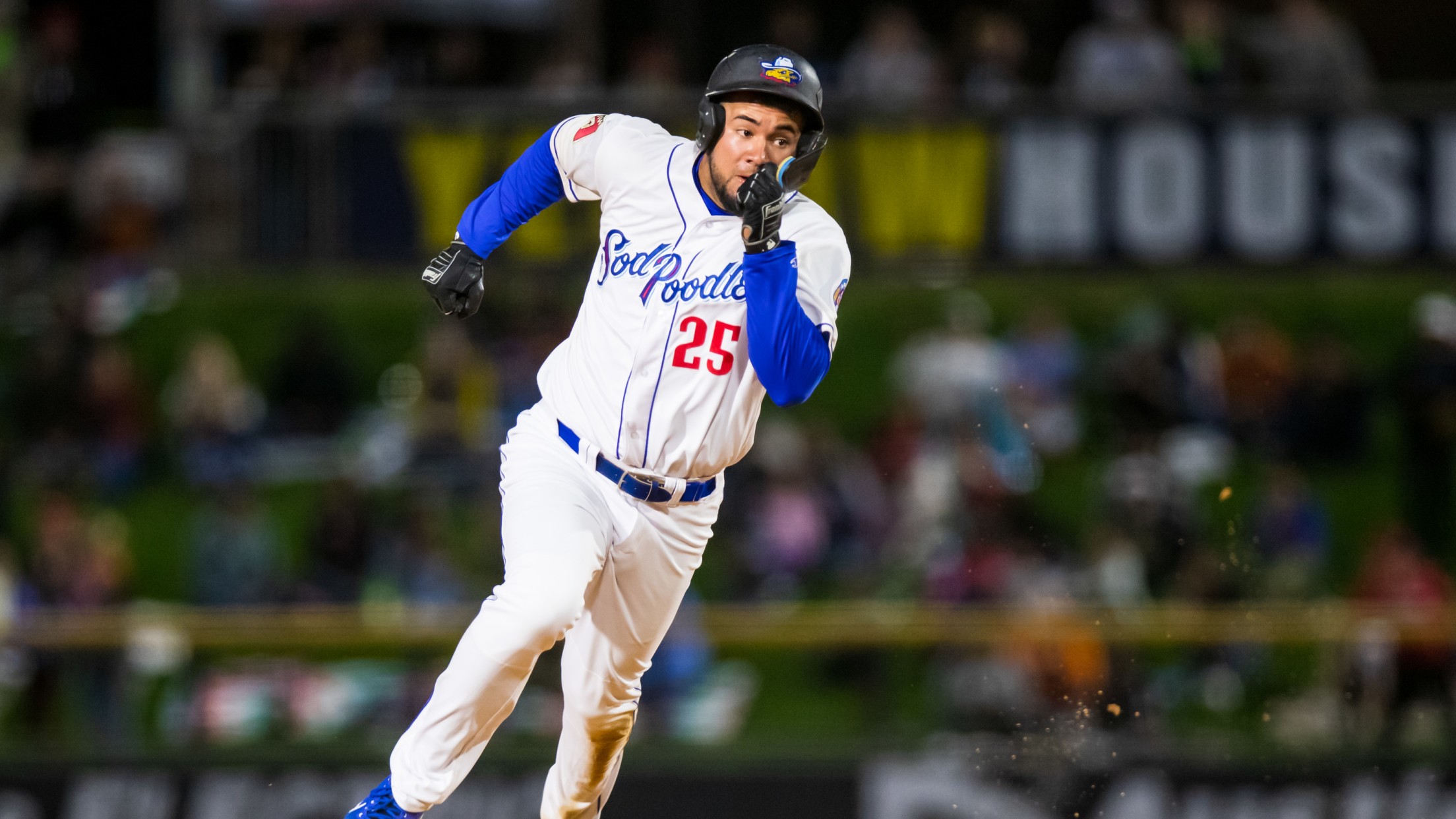 Springdale, Ark – The Amarillo Sod Poodles took a game advantage in their six-game series against the Northwest Arkansas Naturals after storming in front with a five-run ninth inning on Thursday night. Similar to how Wednesday's game went, the two teams matched runs until the Sod Poodles' offense proved too
Sod Poodles Rack Up 11 Hits in Loss
Series Against Naturals Tied At A Game Each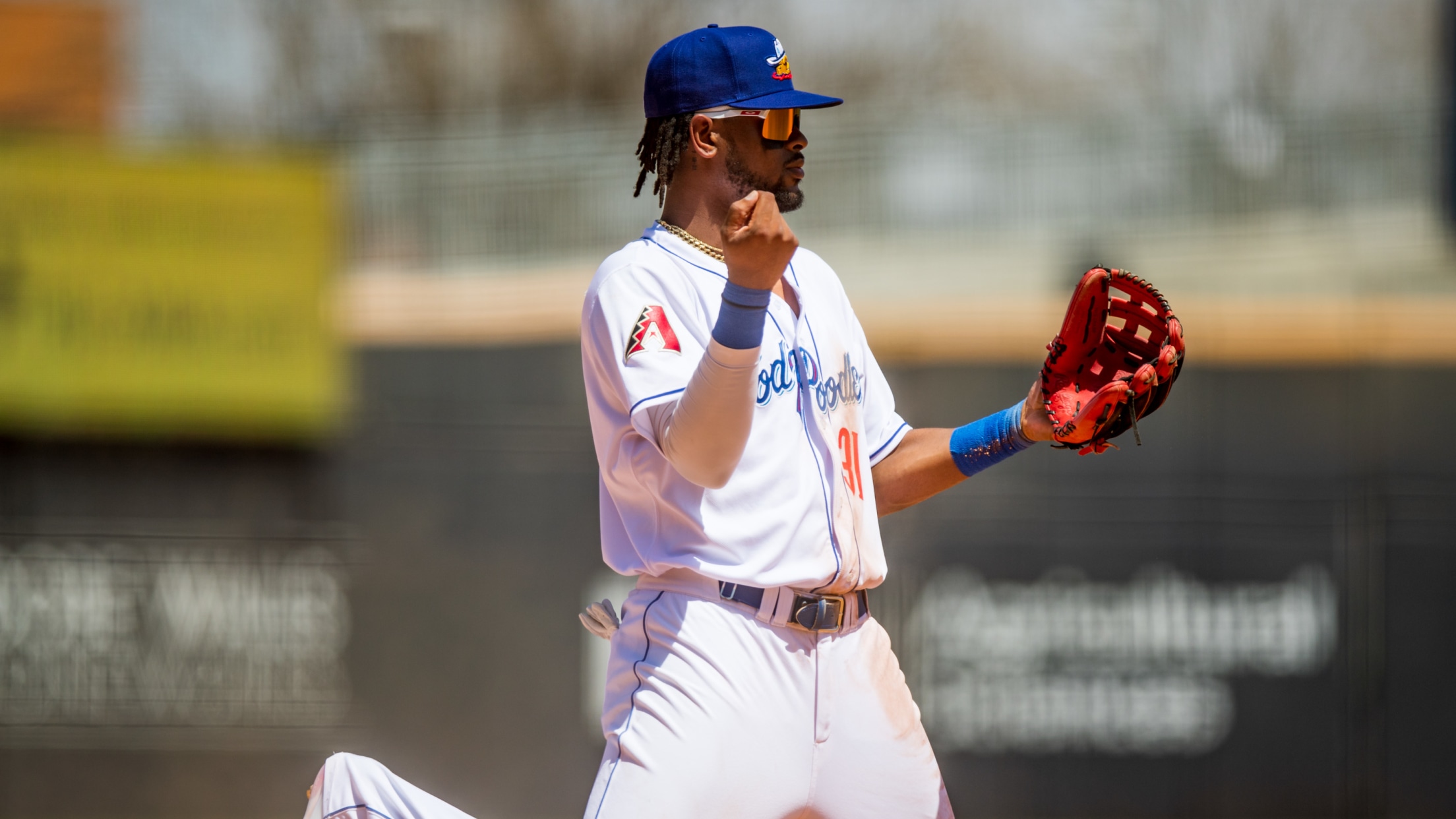 Springdale, Ark – After taking the first game of the series in extras, the Sod Poodles dropped game two against the Royals Double-A affiliate 12-6 on Wednesday night to knot the series at a game apiece. Neither team scored in the opening frame from Arvest Ballpark but traded blows each
Jameson Dazzles In Wire-To-Wire Win
Sod Poodles Take 2-0 Series Lead Over Missions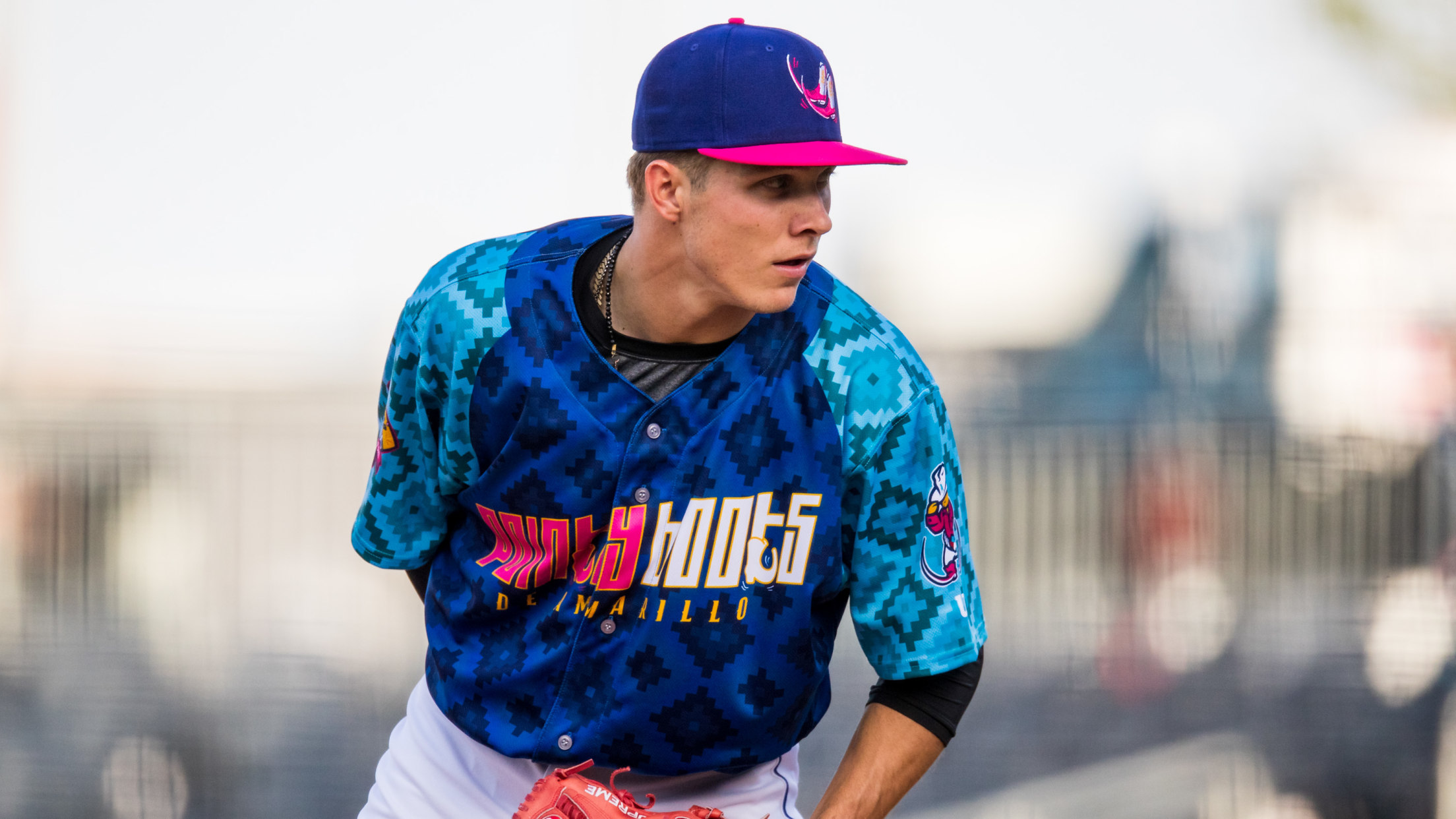 Amarillo, TX – After an explosive game on Tuesday that saw a combined 29 runs, the Amarillo Sod Poodles (6-5) defeated the San Antonio Missions (2-9) by a final score of 7-4 on Wednesday night at HODGETOWN. The Missions led off the game with a single against No. 6 D-backs
Soddies Trounce Missions To Start Homestand
Amarillo Sets Offensive Highs In 2022 After Barrage Of Runs, Hits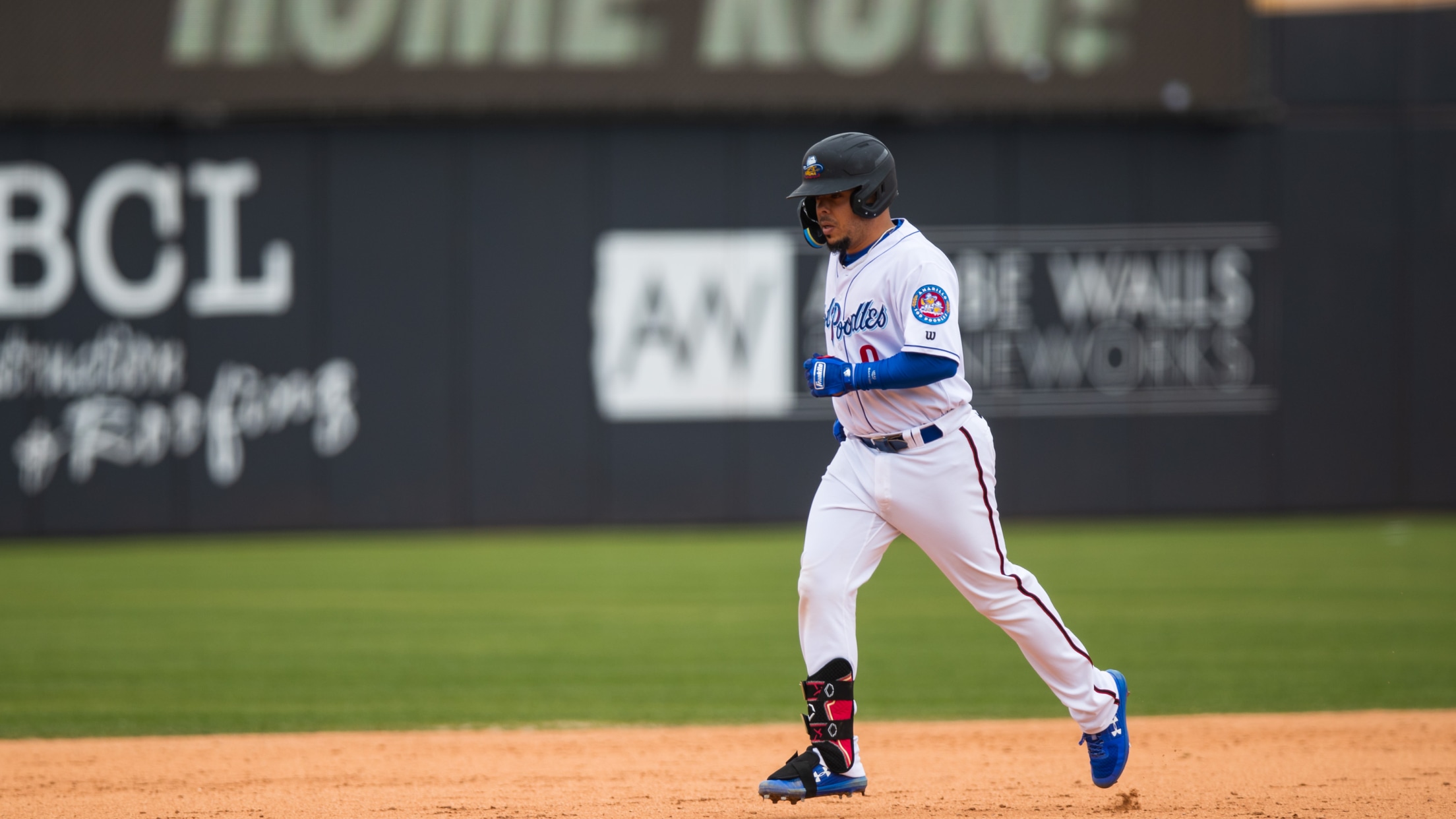 Amarillo, TX – The Amarillo Sod Poodles defeated the San Antonio Missions 19-10 on Tuesday morning at HODGETOWN in a marathon game that featured 31 combined hits and eight HR. Amarillo rewrote their 2022 record books, notching a season-high 19 runs, 16 hits, and four home runs, while also overcoming
Sod Poodles Fall In Tulsa Despite Seven-Run Fourth
Carroll Homers, Fletcher Drives In Four In The Loss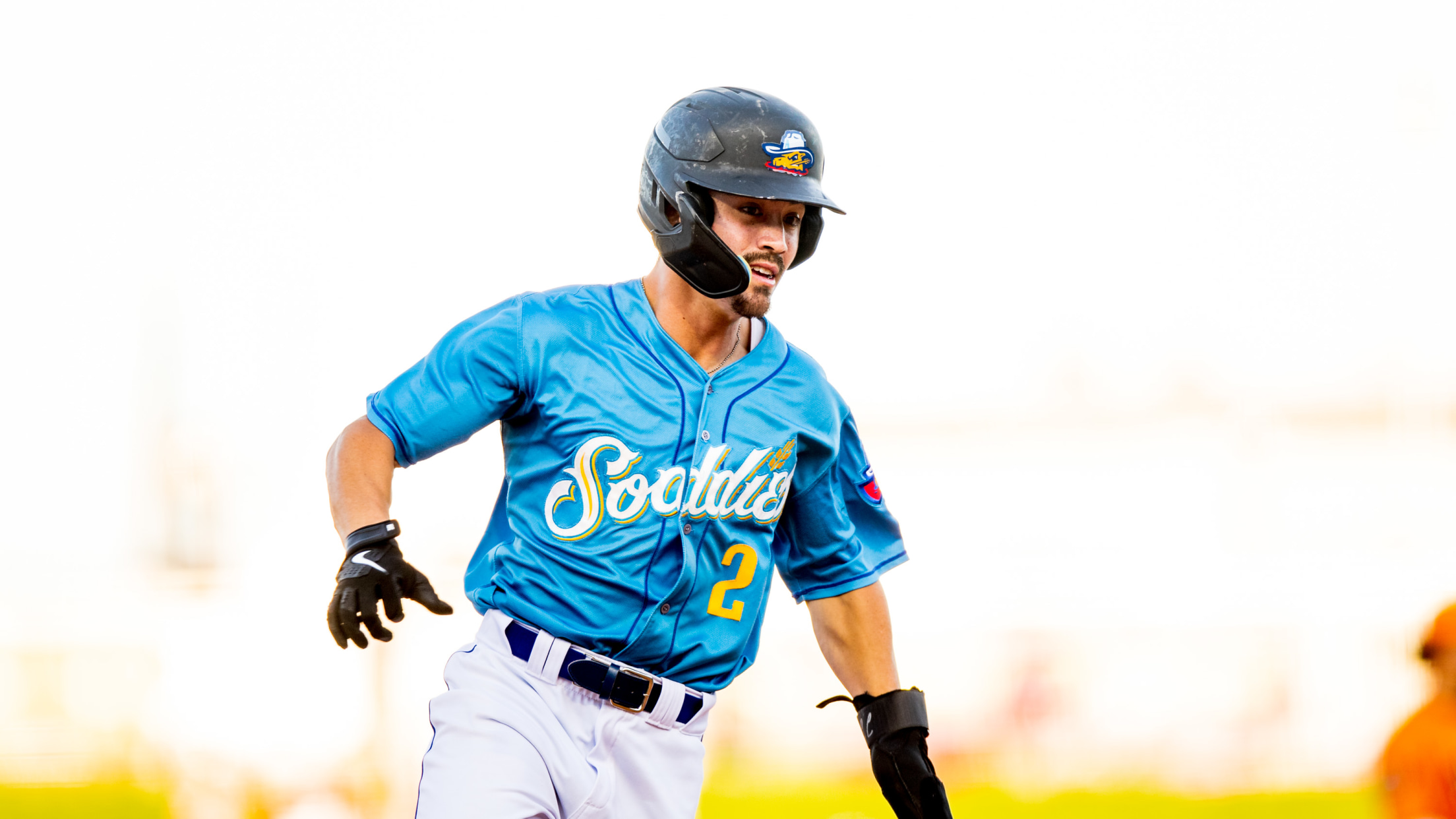 AMARILLO, Texas – A combined 24-run night in Tulsa went in the favor of the home team as the Sod Poodles dropped game two of their opening road trip of 2022. A seven-run fourth inning was not enough for Amarillo, dropping Wednesday's ballgame 13-11 to the Drillers from OneOK field
Sod Poodles Drop Series Finale In Extras 
Amarillo Drops Opening Series To Oil Pan Cup Rivals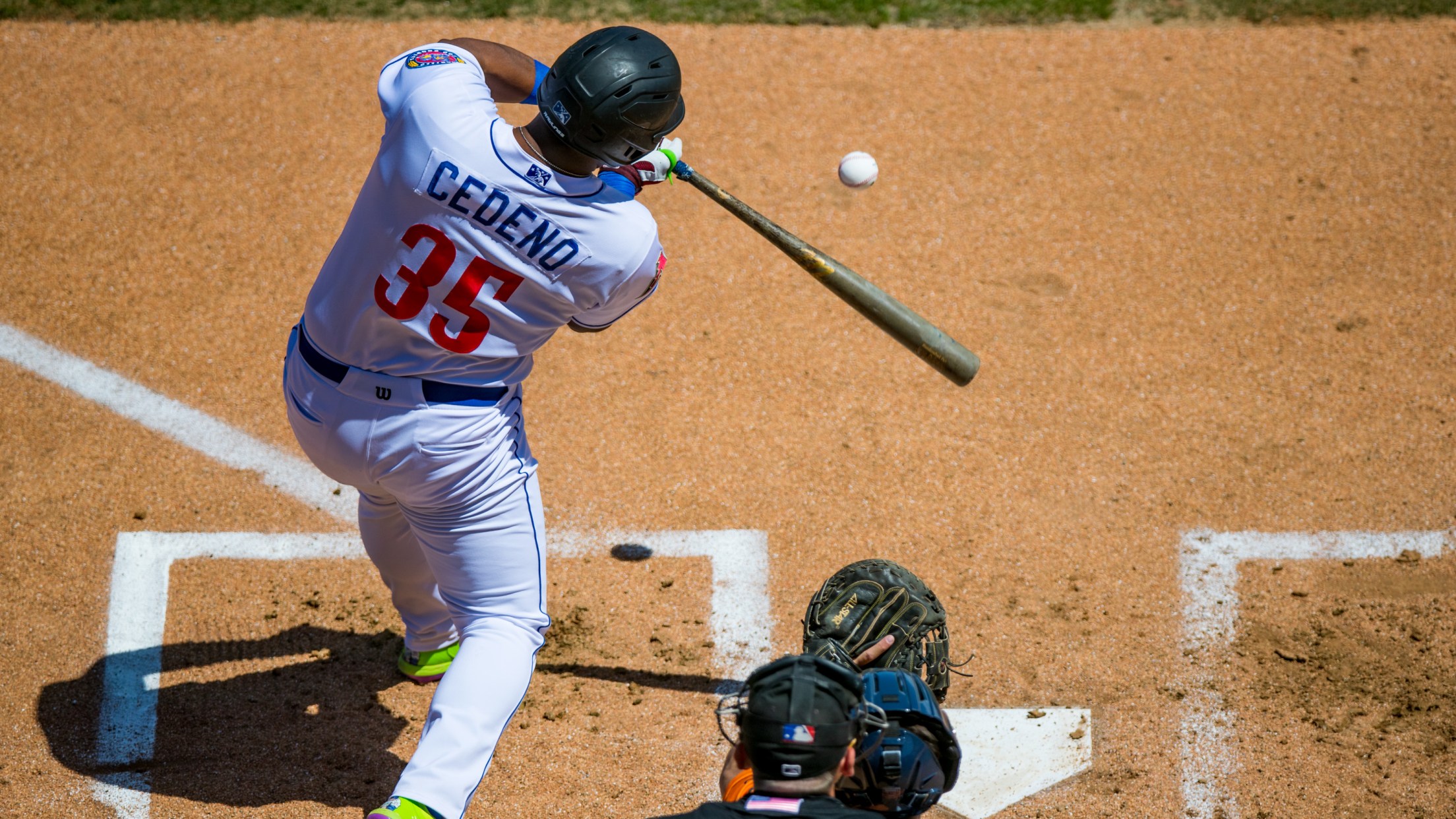 AMARILLO, Texas – The opening three-game series of the 2022 Sod Poodles' season ended late Sunday afternoon in extra innings. A back-and-forth contest went in Midland's favor as the Sod Poodles dropped the series finale 12-10 to their Oil Pan Cup rivals. Right-hander Bryce Jarvis got his 2022 season underway
Eloy sparkles as White Sox continue rebuild
No. 3 overall prospect ascended to International League, thrived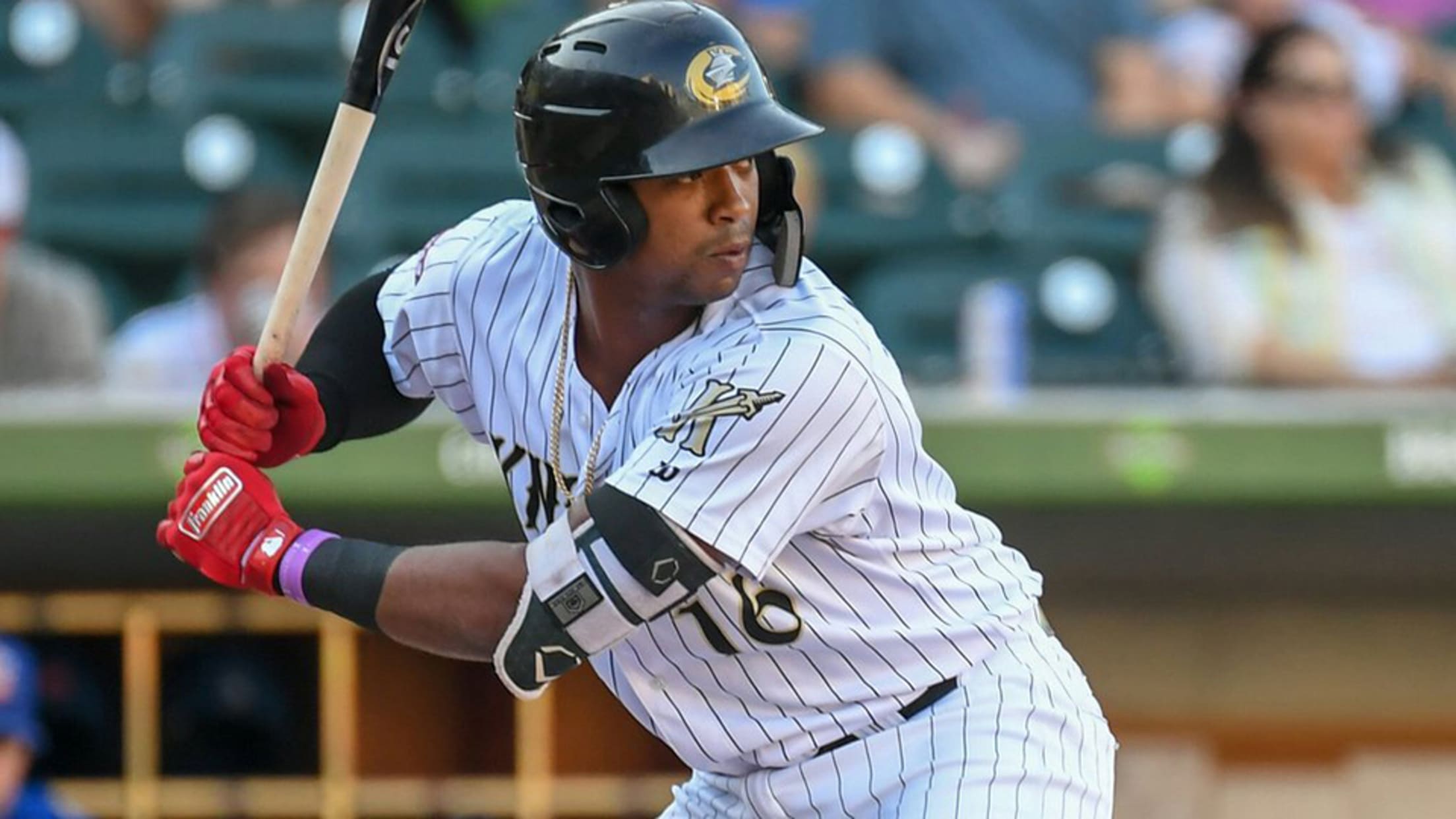 Each offseason, MiLB.com goes position by position across each system and honors the players -- regardless of age or prospect status -- who had the best seasons in their organization. Click here to locate your favorite club.The White Sox went all-in on a rebuild before the 2017 season when they
Forbes, Rivera lead Dash past Wood Ducks
The two infielders combine to post seven hits in Winston's 7-3 win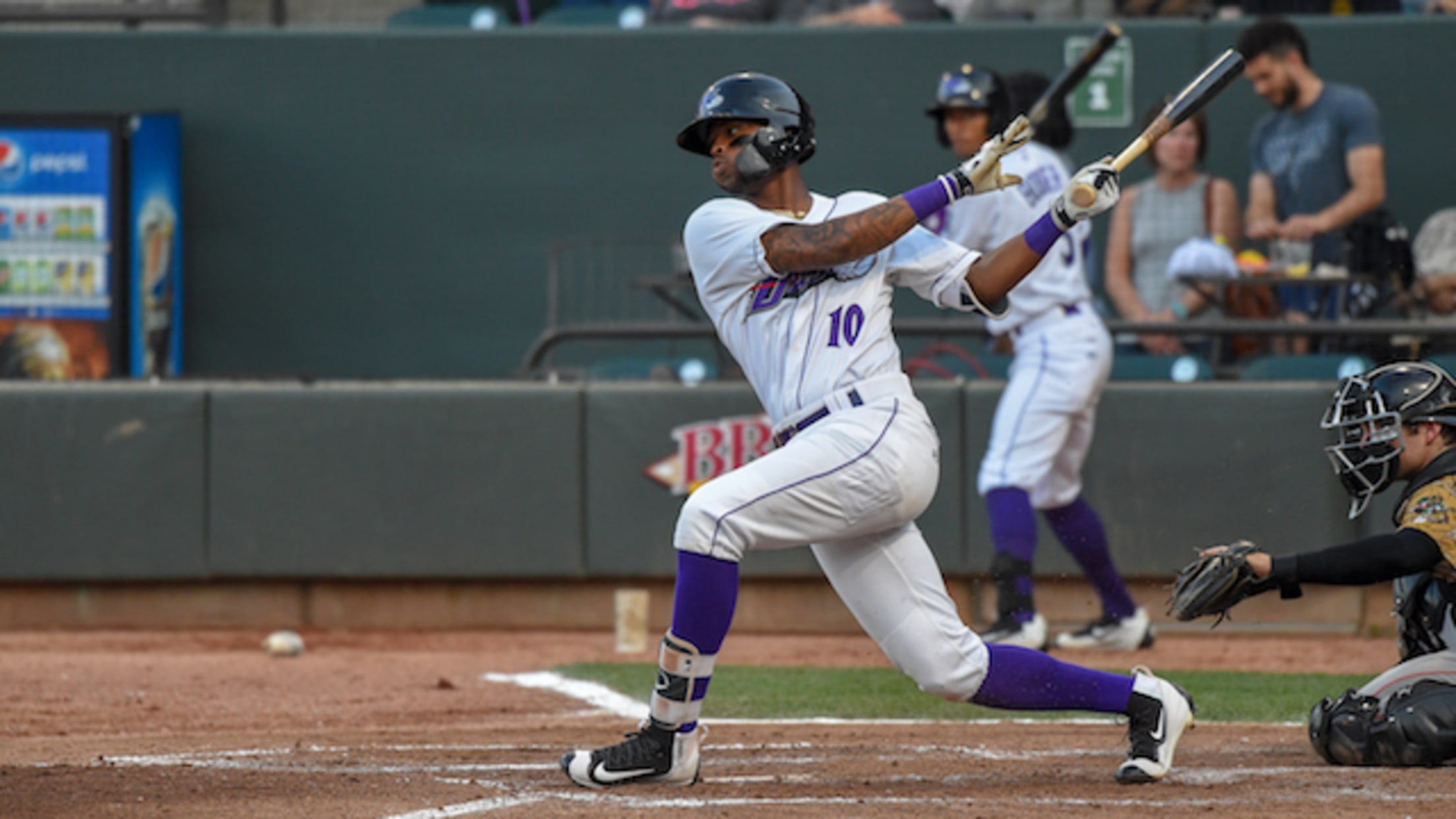 WINSTON-SALEM, N.C. (July 5, 2018) - Ti'Quan Forbes and Laz Rivera combined to go 7-for-8 with two doubles, a triple and two RBIs to lead the Dash to a 7-3 win over Down East on Thursday night at BB&T Ballpark.Down East (6-9, 41-44) struck in the opening inning when Anderson Tejeda hit a solo home
Dash earn 14-5 win in front of record-setting crowd of 9,011
Winston-Salem scores 14 unanswered runs to beat Wood Ducks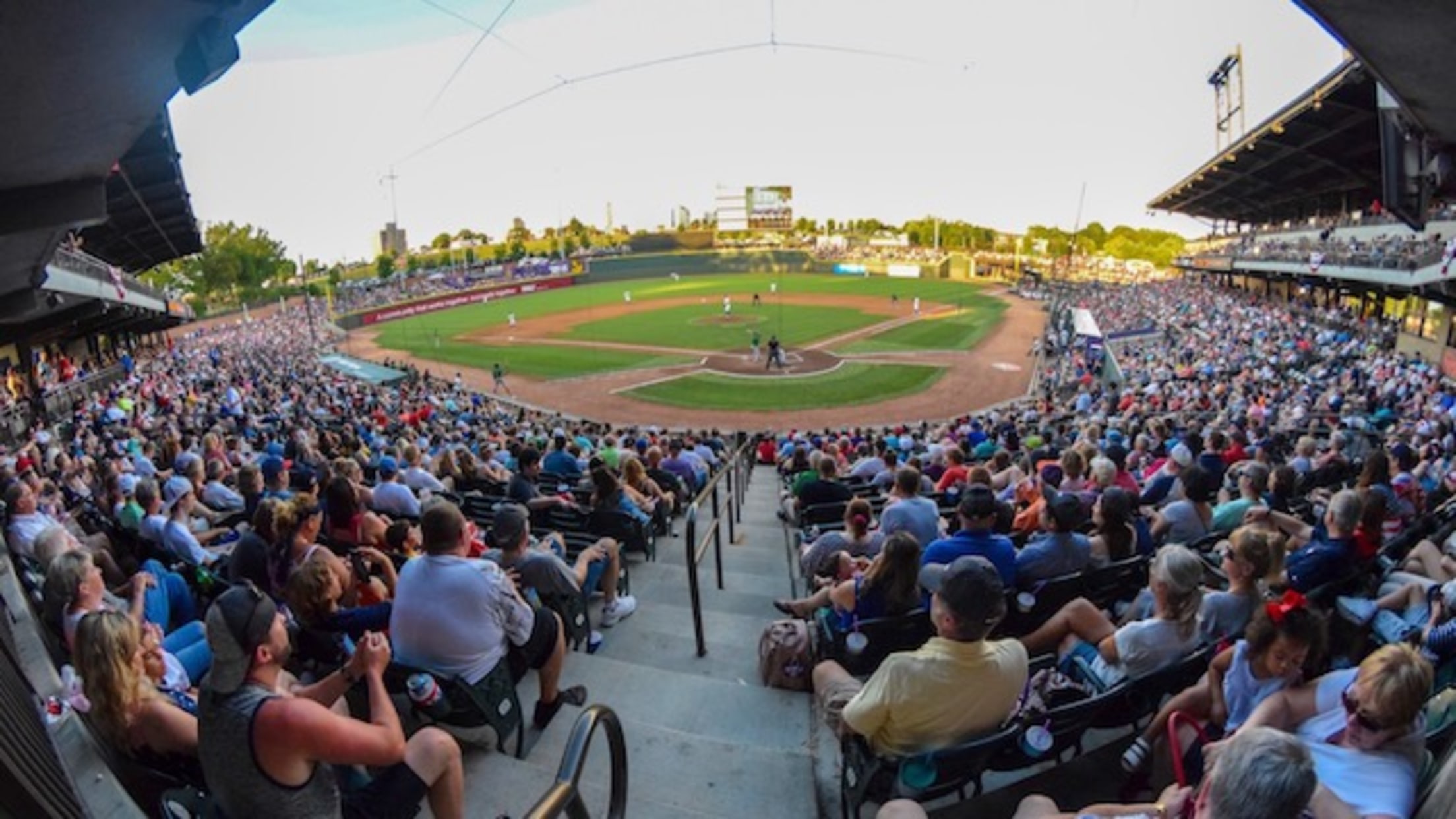 WINSTON-SALEM, N.C. (July 4, 2018) - In front of a BB&T Ballpark record of 9,011 fans, the Dash exploded for 14 runs across their final four innings to defeat Down East 14-5 on Independence Day at BB&T Ballpark. This year's Independence Day crowd eclipsed the ballpark's previous record of 9,007 fans, which
Dash outslug Keys behind season-high 23 hits
Mercedes, Forbes each collect four hits; Sheets extends streak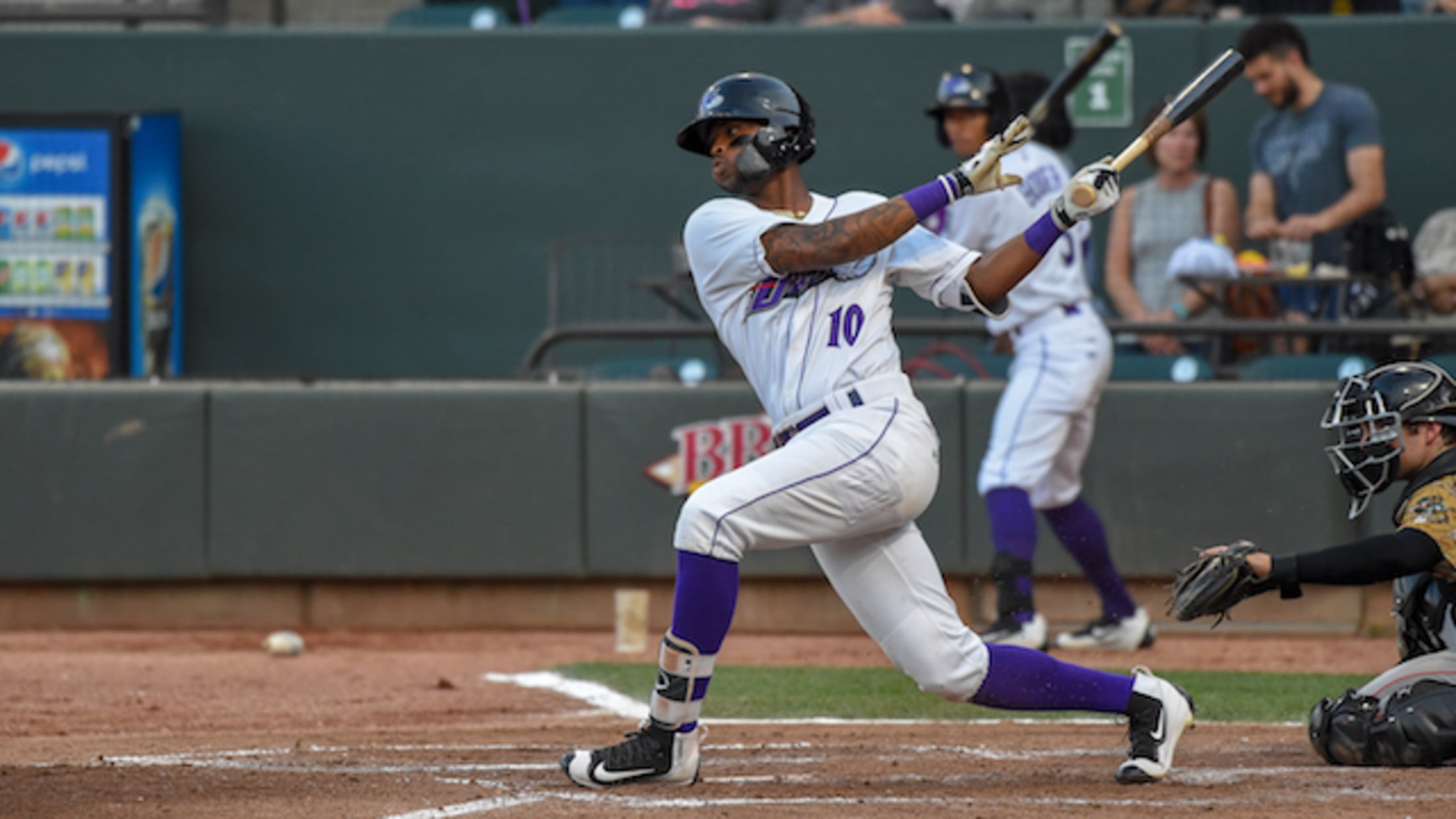 FREDERICK, Md. (June 29, 2018) - The Dash tallied a season-high 23 hits - which included four-hit performances from Yermin Mercedes and Ti'Quan Forbes - to outslug Frederick 12-10 win on Friday at Nymeo Field. With the win, Winston-Salem earns a series victory over the Keys.Winston-Salem (6-3, 47-32) jumped on Frederick (3-6, 38-40)
Dash offense smacks season-high 19 hits in 10-2 win
Winston-Salem wins fourth straight game, earns series win against Red Sox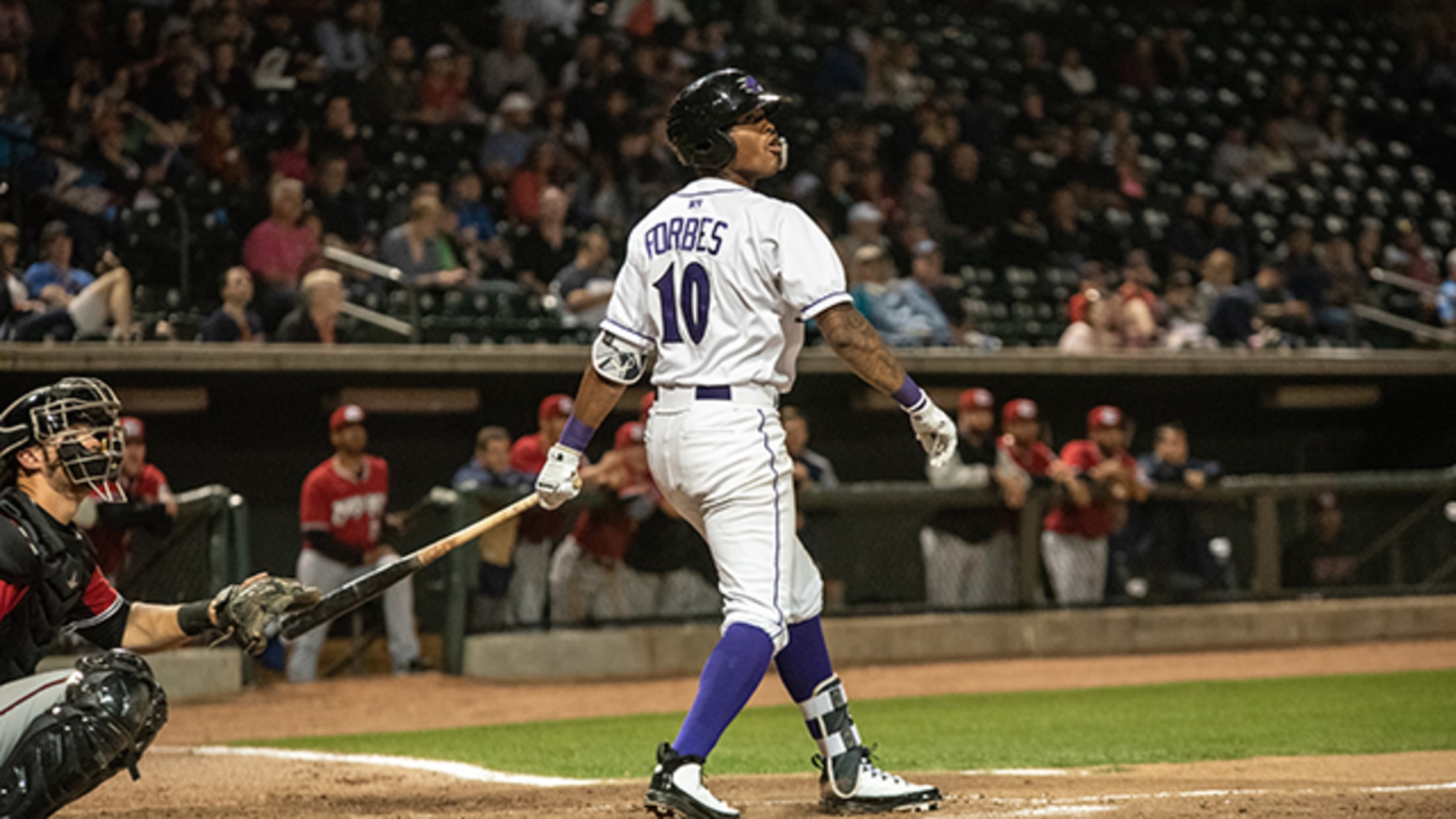 SALEM, Va. (May 8, 2018) - The Dash offense collected a season-high 19 hits to lead Winston-Salem to a 10-2 win over the Red Sox at Haley Toyota Field on Tuesday night. It is the fourth straight win for Winston-Salem (19-13), and the seventh win in the last eight games. The Dash
Home Runs Power the Woodies Past the Astros
Four of the five runs came on homers and with two outs for the offense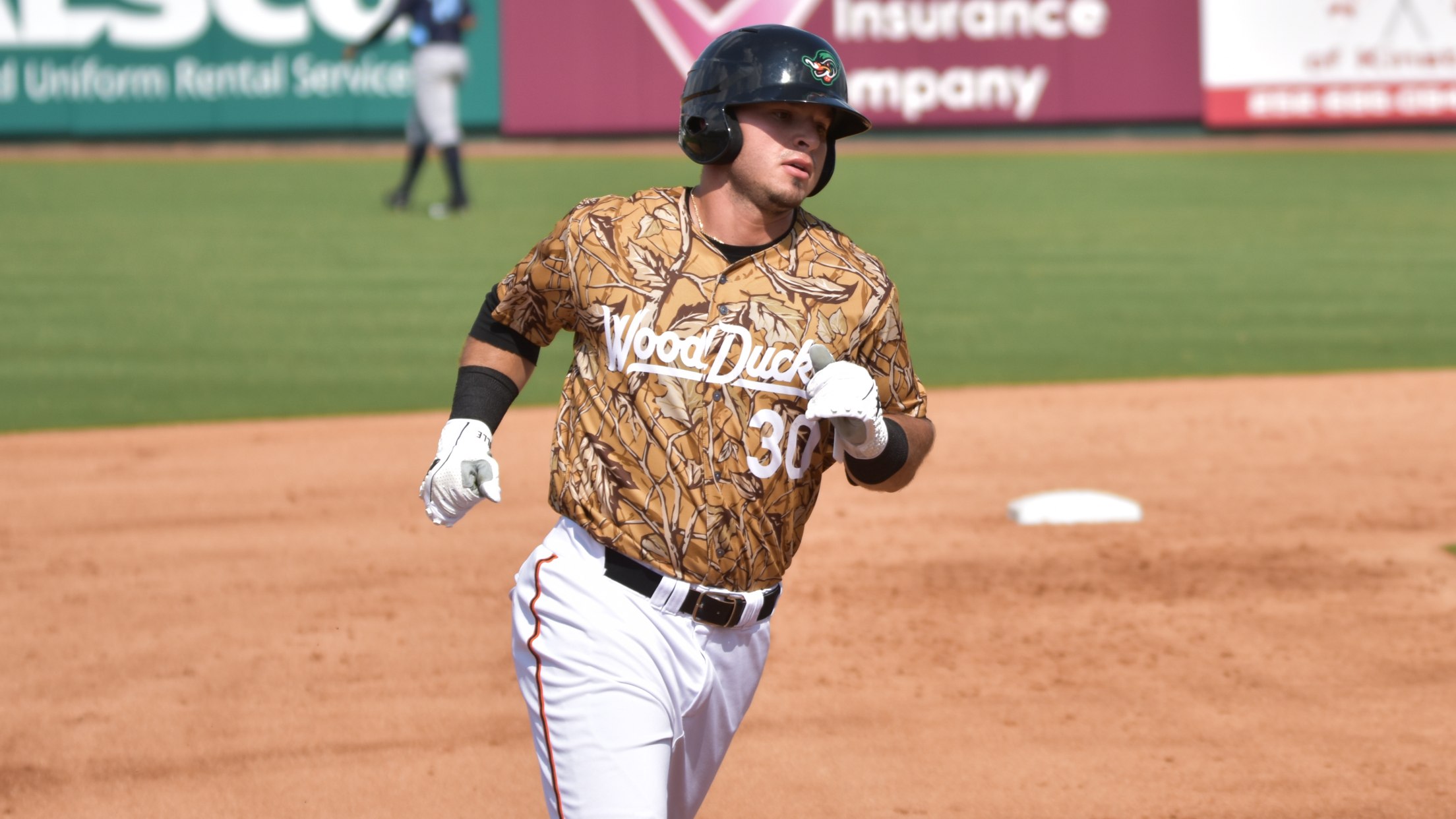 KINSTON, NC - A power surge charged the Wood Ducks (27-28, 51-73) in a thrilling 5-3 victory over the Astros (33-21, 70-54) on Friday night. Homers from LeDarious Clark, Preston Scott, and Ti'Quan Forbes accounted for four of the five runs scored for the offense.
Offense Leads the Woodies to Victory
Six different Wood Ducks had an RBI as Benjamin dazzles with nine strikeouts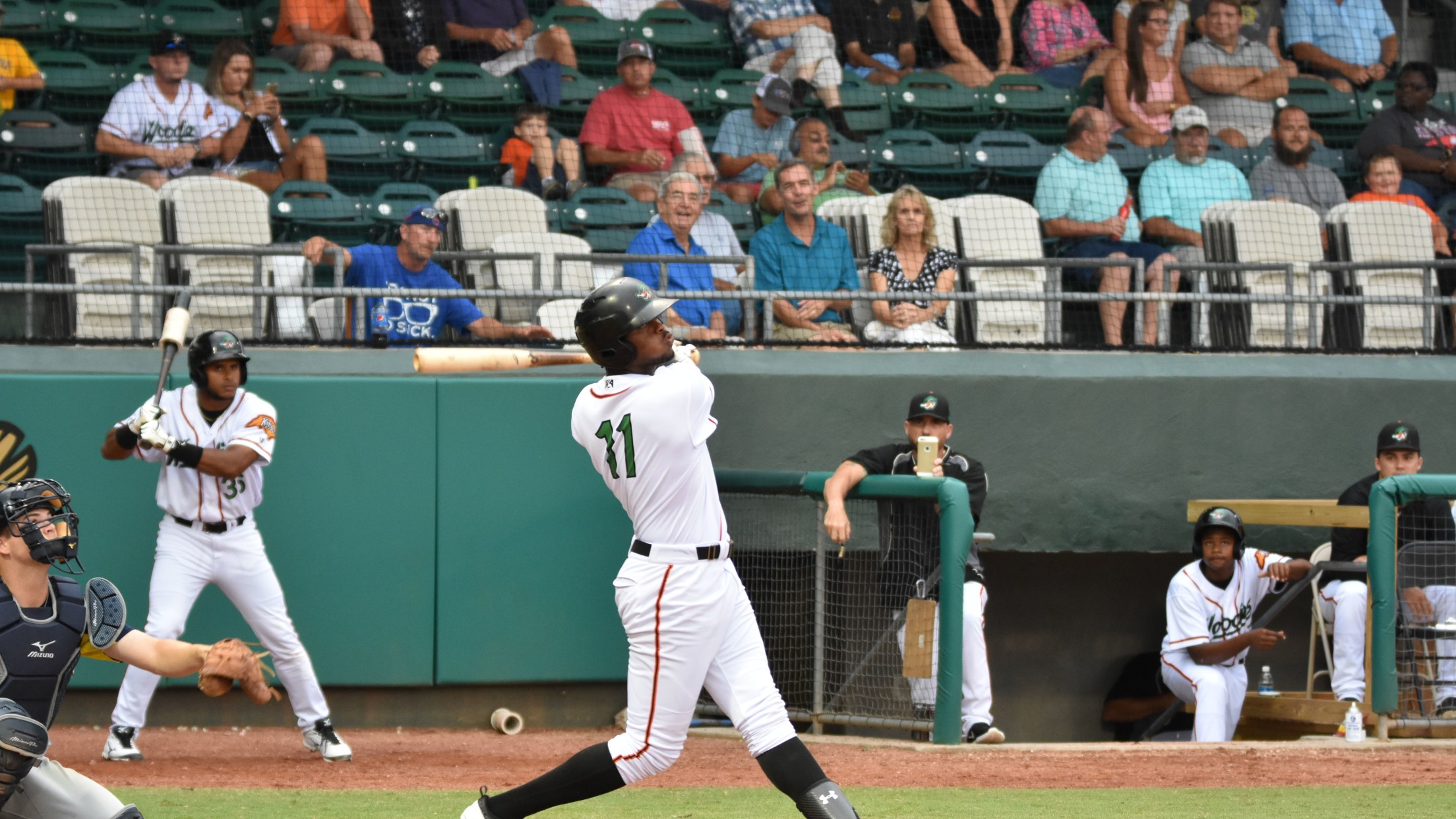 Forbes homers again in Crawdads' win
Rangers prospect within one of matching last season's total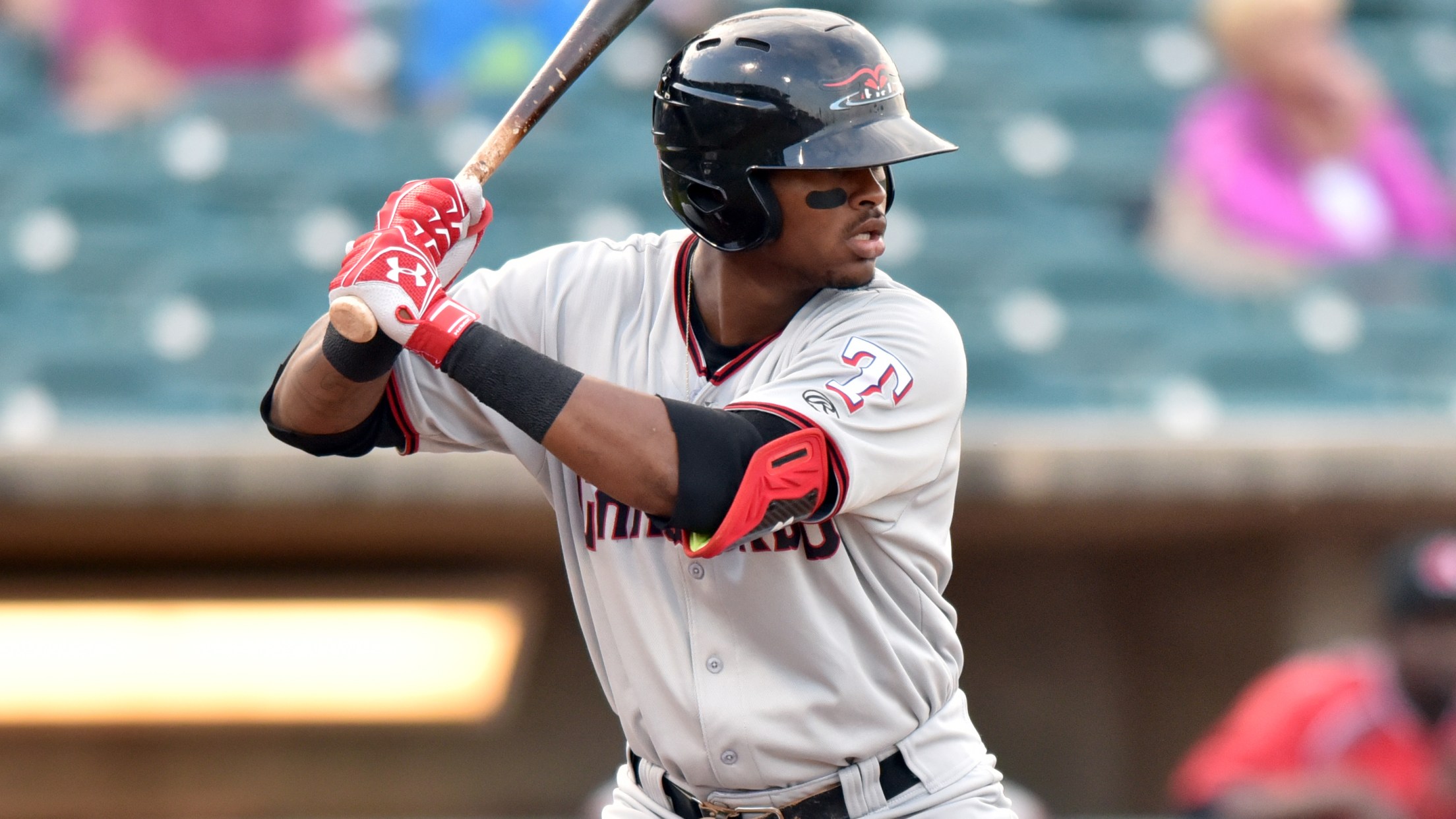 When Ti'Quan Forbes stepped in for his first at-bat Saturday, he didn't expect to make some personal history.But after circling the bases in the second inning, the 20-year-old Rangers prospect did something he'd never accomplished at any level.