Cream of the crop opening 2020 in the Majors
Best Minors has to offer ready to take their shots in the bigs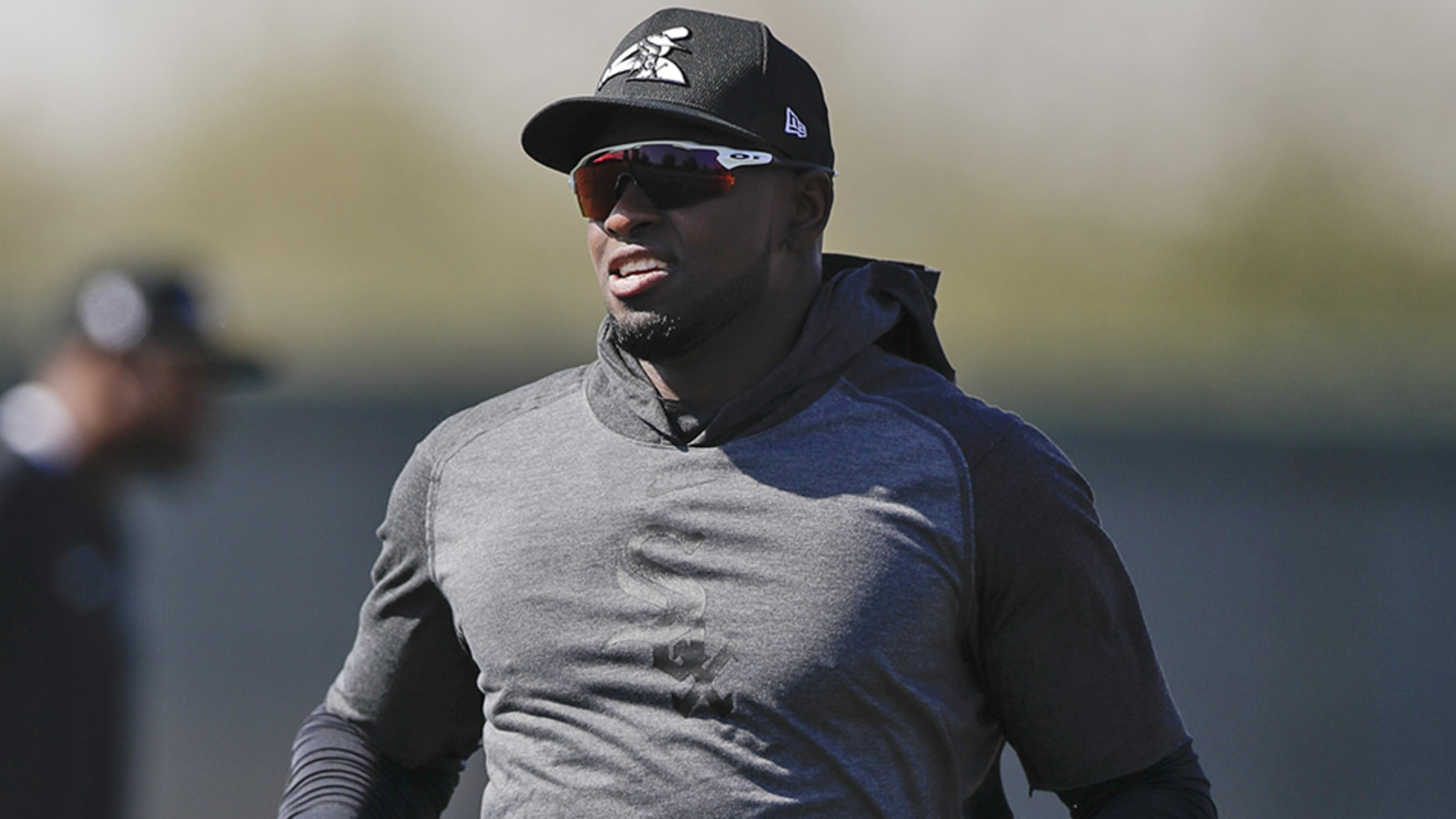 The kids are all grown up. Some of the best and brightest prospects baseball has to offer have found their way onto Major League rosters for the opening of the 2020 season. In a sport in which players are conditioned to pace themselves for a six-month marathon, the 60-game schedule
Prospects in the Pirates' 2020 player pool
Bucs balance Major League readiness and development needs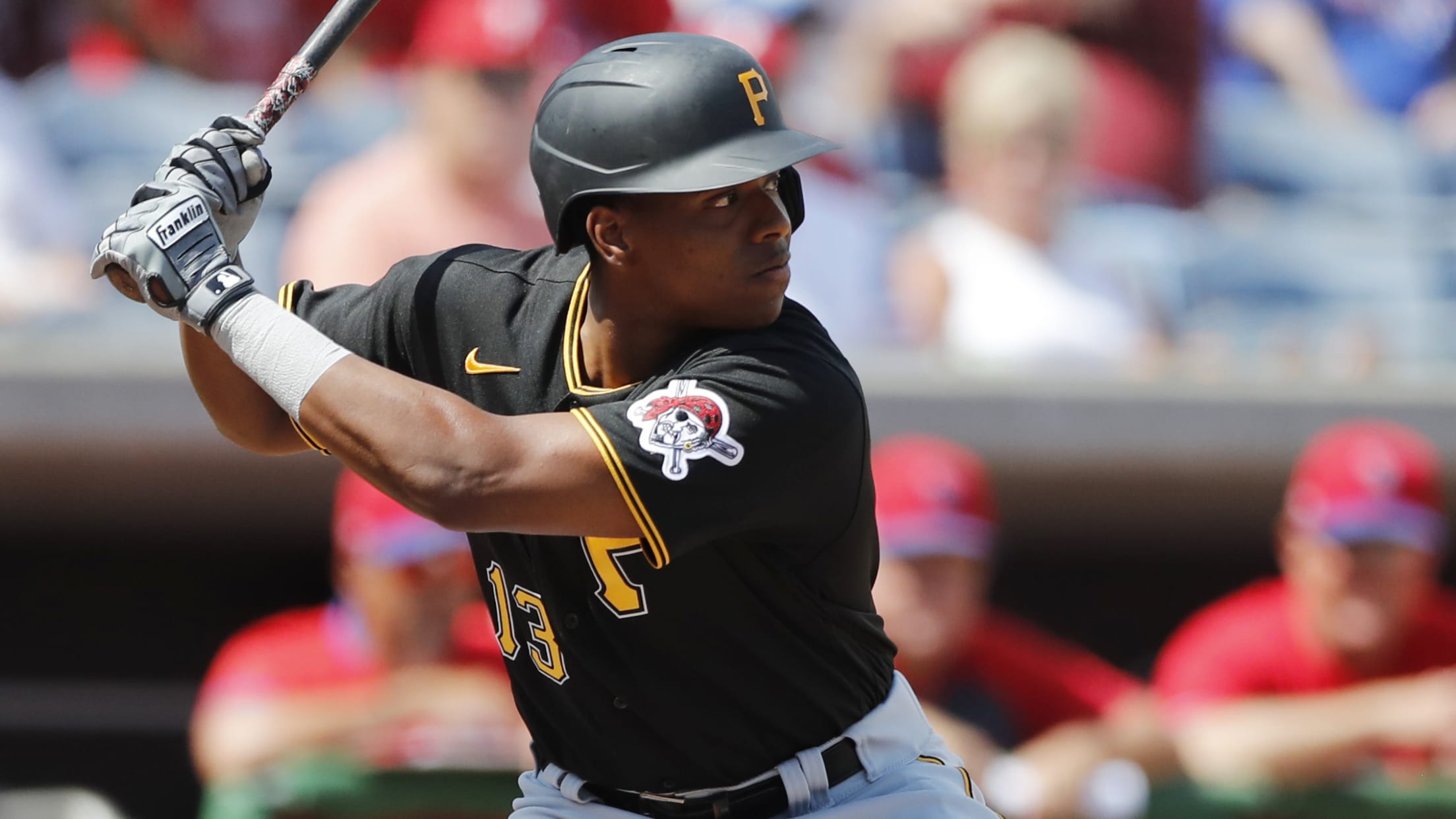 As part of the new rules for the 2020 Major League season, each of the 30 organizations will maintain a 60-man player pool for the duration of the campaign. Some members of the player pool will feature on the active Major League roster while others will work out at an
Prospect Projections: NL Central rookies
Cards should give Carlson long look; Keller ready for Bucs role
This is the fourth in a six-part Toolshed series that uses FanGraphs' Steamer600 projections to look at how prospects would fare over a full Major League season in 2020. The system bases its forecast on 600 plate appearances for position players, 450 plate appearances for catchers, 200 innings for starting
Keller, Hayes anchor ship for Pirates
Hurler gets big league experience; infielder wins third Gold Glove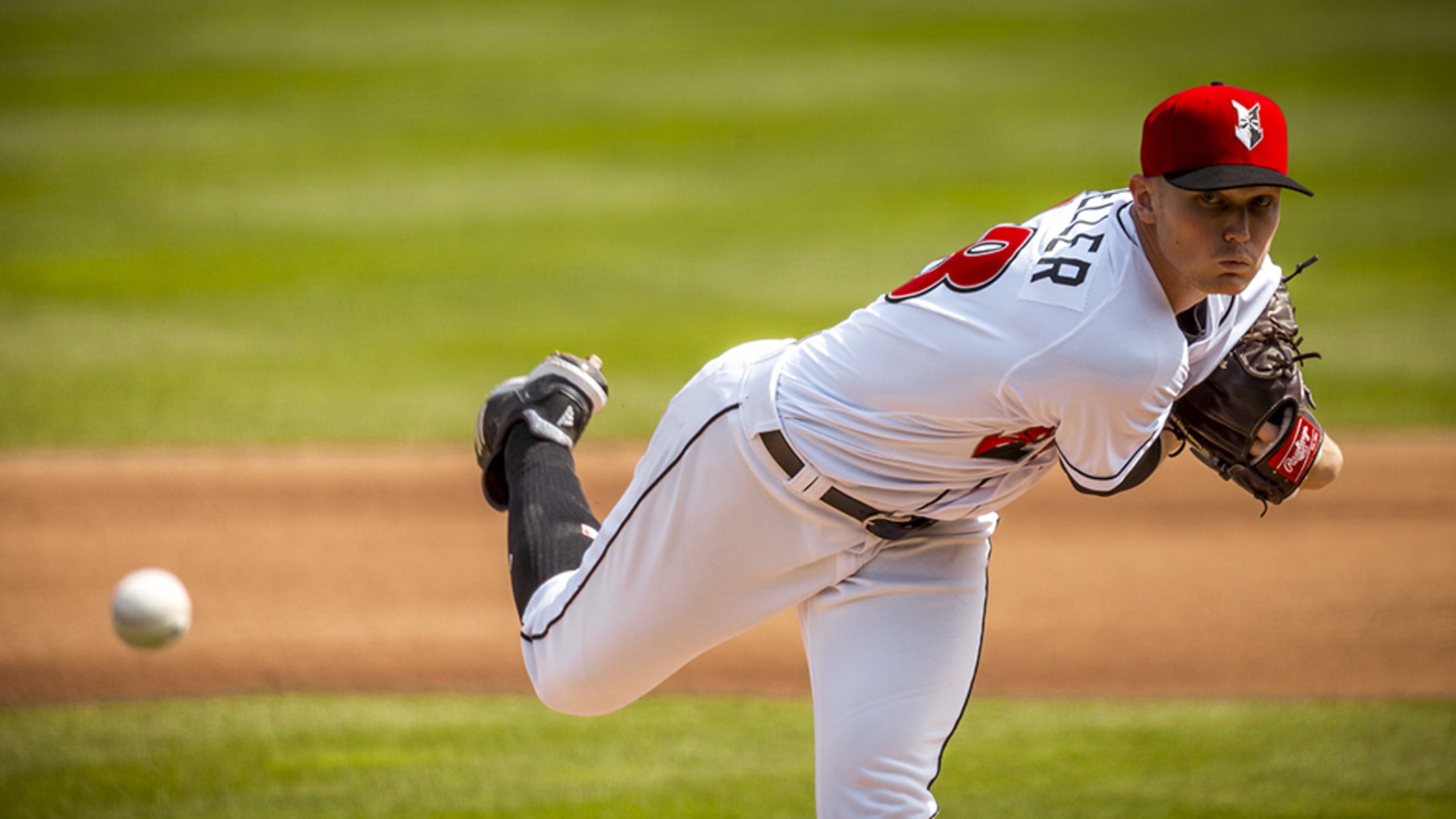 Each offseason, MiLB.com goes position by position across each system and honors the players -- regardless of age or prospect status -- who had the best seasons in their organization. Click here to locate your favorite club.There's plenty of change coming to Pittsburgh, starting at the top with new general manager Ben
Mountcastle, Keller take top IL honors
Norfolk slugger, Indy right-hander named top player, pitcher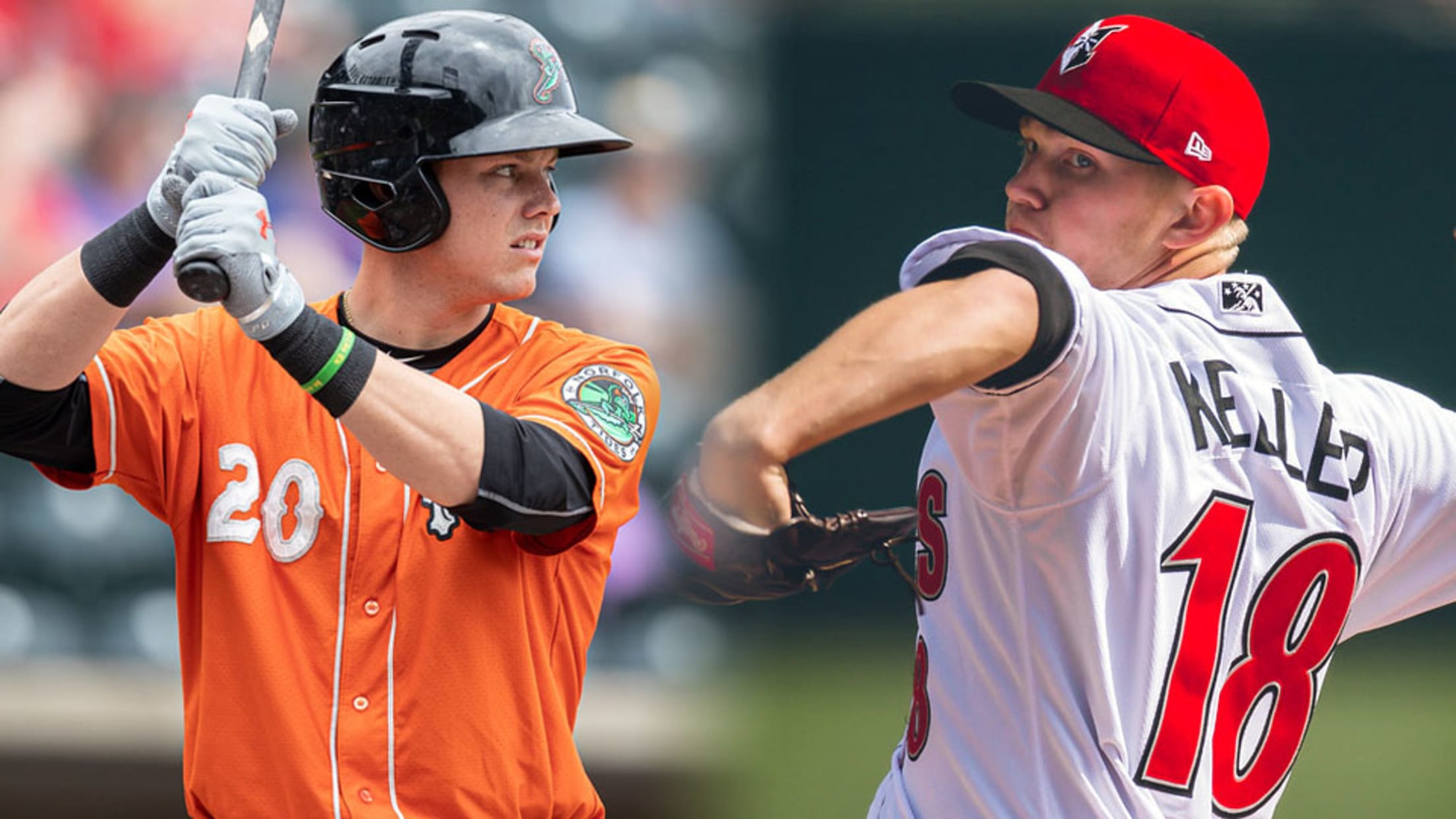 The Pacific Coast League announced its end-of-season All-Stars on Monday. Now, we know their Triple-A counterparts.Norfolk first baseman Ryan Mountcastle and Indianapolis right-hander Mitch Keller won Most Valuable Player and Most Valuable Pitcher awards, respectively, as the International League released its 2019 end-of-season All-Star list Tuesday. Louisville's Aristides Aquino (Rookie
Prospect Roundup: Games of August 2
Padres' France collect four hits; Bucs' Keller strikes out 12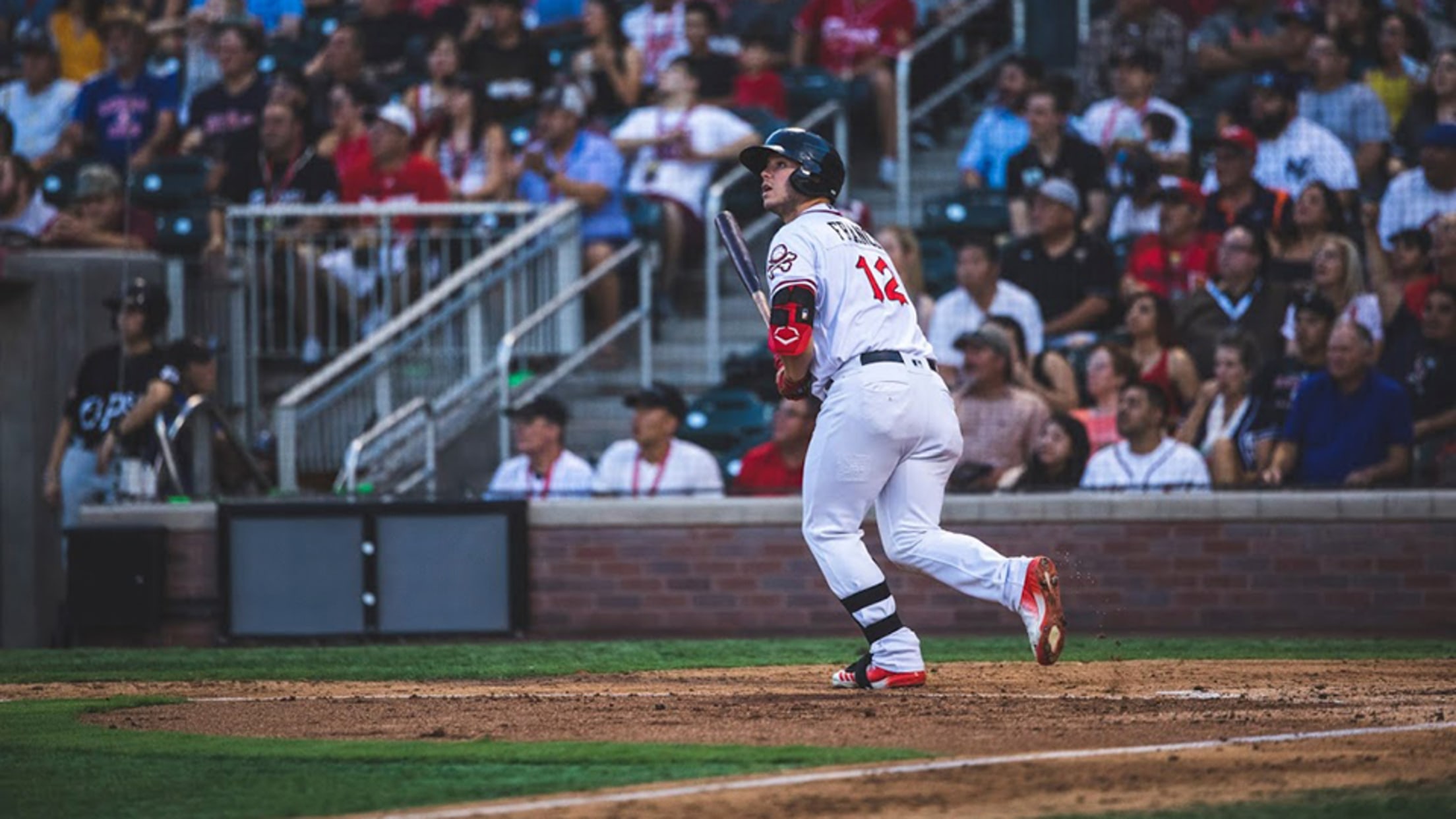 Padres 3B Ty France, Triple-A El Paso: 4-for-5, 2B, RBI, R -- Already with one four-hit night to begin August, France produced an equally strong encore with another four-hit game. After striking out in the first inning, the Padres' No. 24 prospect collected hits in four straight at-bats, including a double
Keller headlines Pitcher of the Week winners
No. 1 Pirates prospect struck out eight over six scoreless innings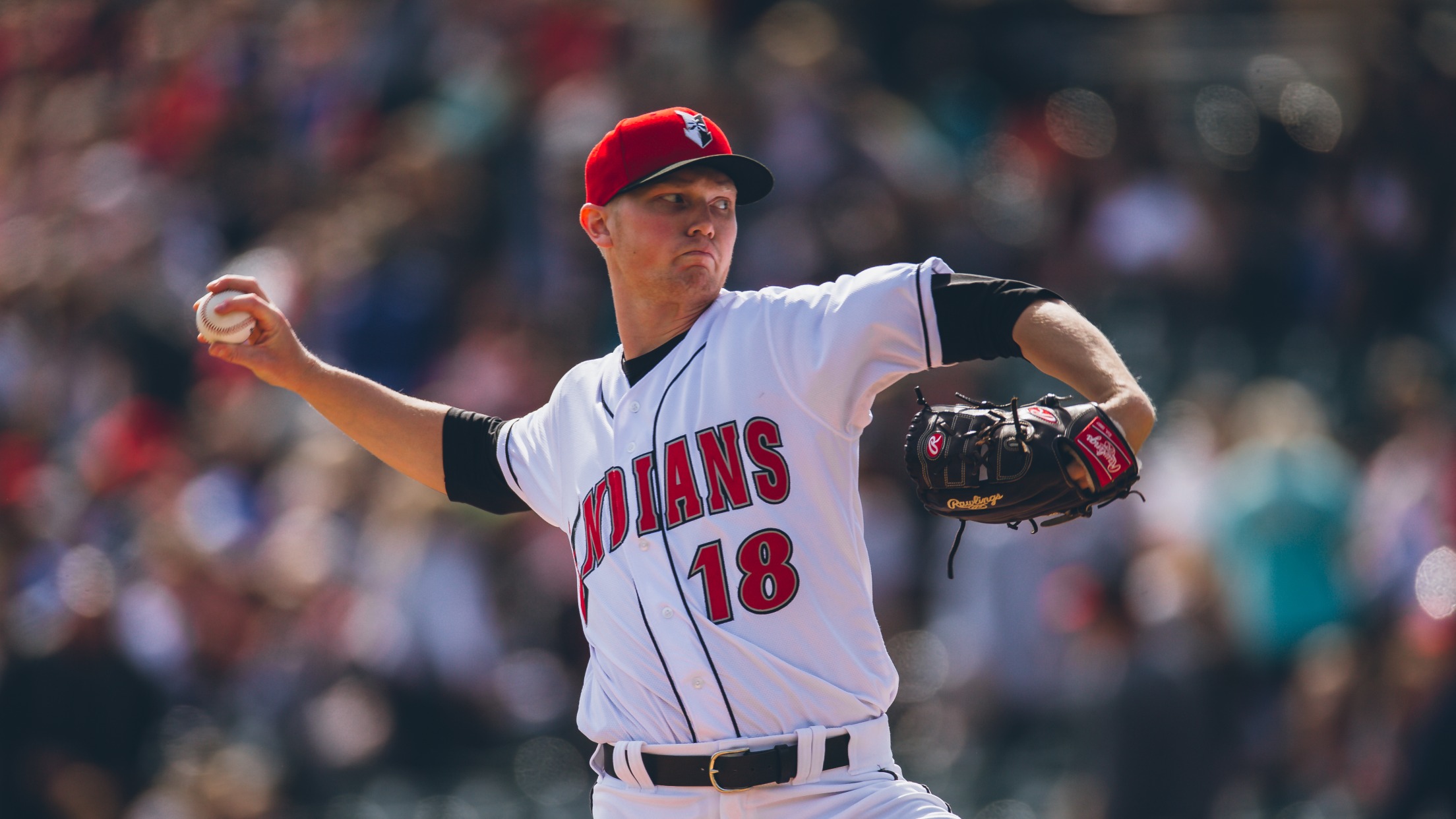 Mitch Keller may have only made one start last week, but it was good enough to place him atop the International League. The Pirates' top prospect was named Pitcher of the Week from July 8-14 after striking out eight batters over six scoreless frames last Thursday against Columbus, yielding just
Keller reverts to form for Indianapolis
Top Pirates prospect allows two hits, fans eight in six scoreless
Mitch Keller didn't get off on the right foot to start July, but he turned things around in a hurry in his second start of the month. Pittsburgh's top prospect delivered six scoreless innings, yielding two hits and three walks while striking out eight, to help Triple-A Indianapolis to a 5-4
Keller, Mountcastle headline IL All-Stars
Top-100 prospects headed to face PCL in El Paso on July 10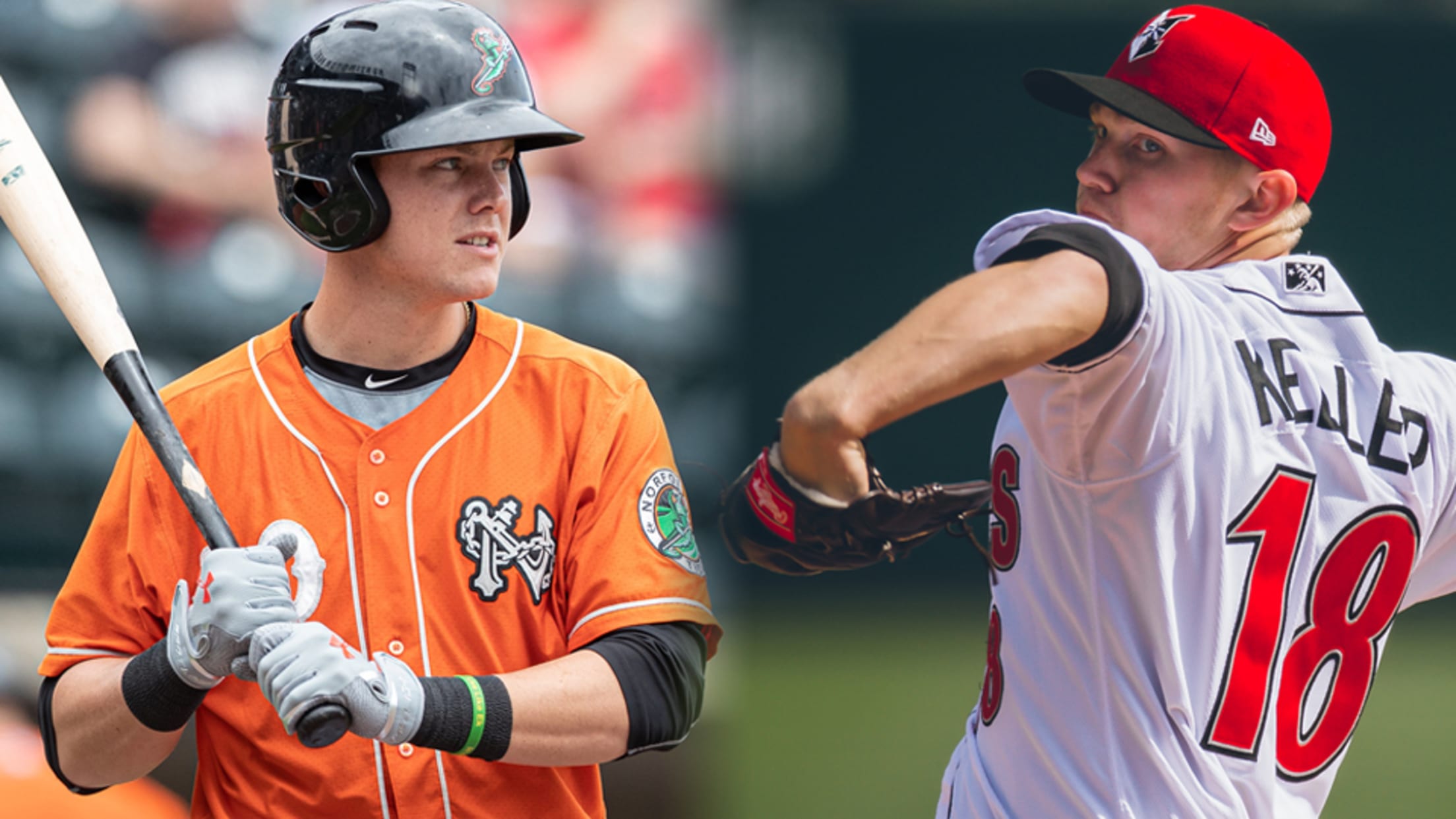 The Pacific Coast League All-Stars were announced Wednesday. Now, we know their opponents.Pirates right-hander Mitch Keller (No. 17 overall) and Orioles infielder Ryan Mountcastle (No. 55) lead this year's International League team set to face the PCL in the Triple-A All-Star Game at El Paso's Southwest University Park on July
Prospect Roundup: Games of June 24
Barons' Rutherford racks up four hits; Indians' Keller dominates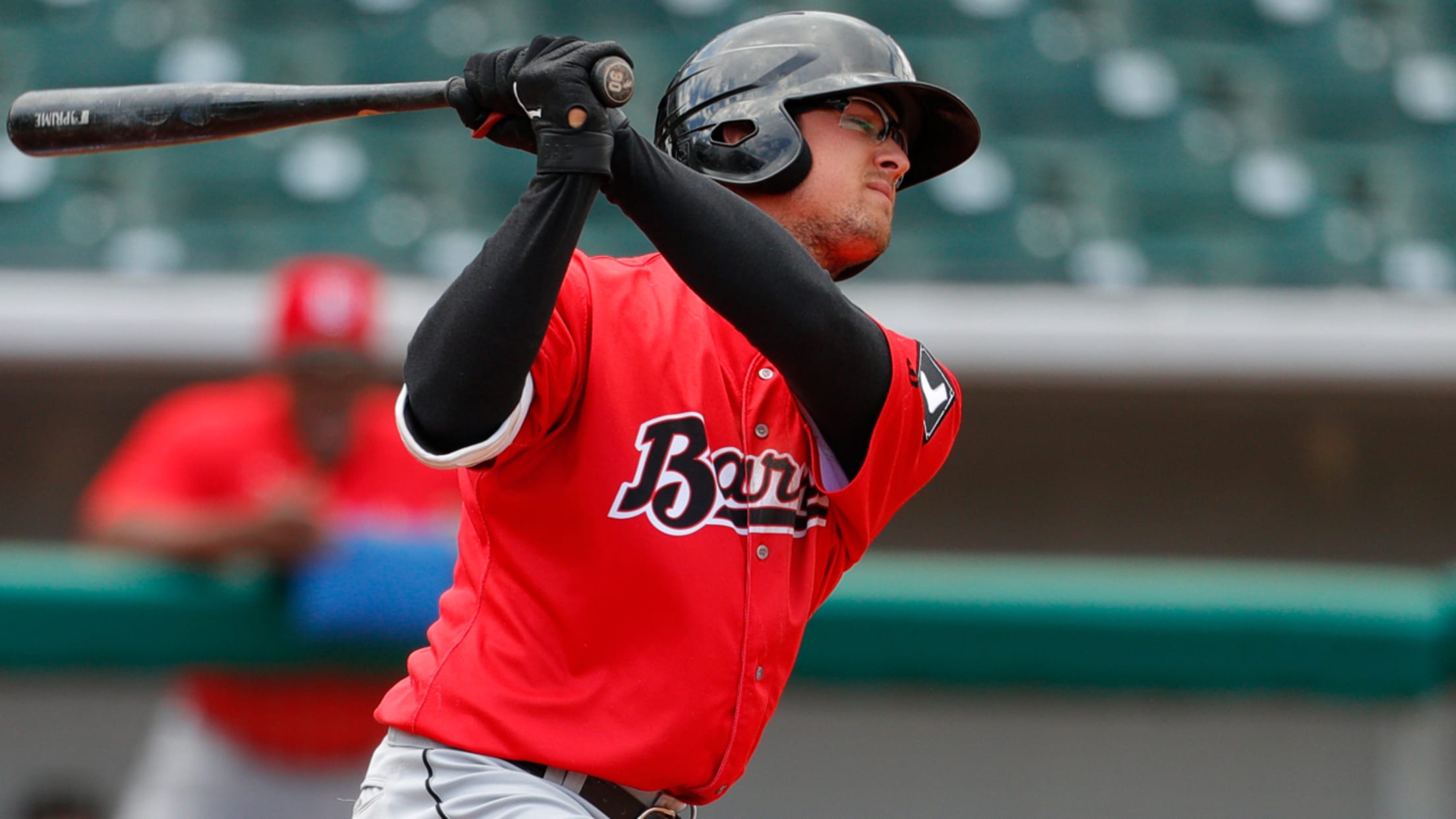 White Sox OF Blake Rutherford, Double-A Birmingham: 4-for-5, 2 RBIs -- Chicago's No. 8 prospect posted a season high in hits with his first four-hit game since April 19, 2018 for Class A Advanced Winston-Salem as Birmingham edged Chattanooga, 7-5. Rutherford singled to right field in the second inning, left
Keller strikes out career-high 13
Top prospect posts five zeros in second start back in Minors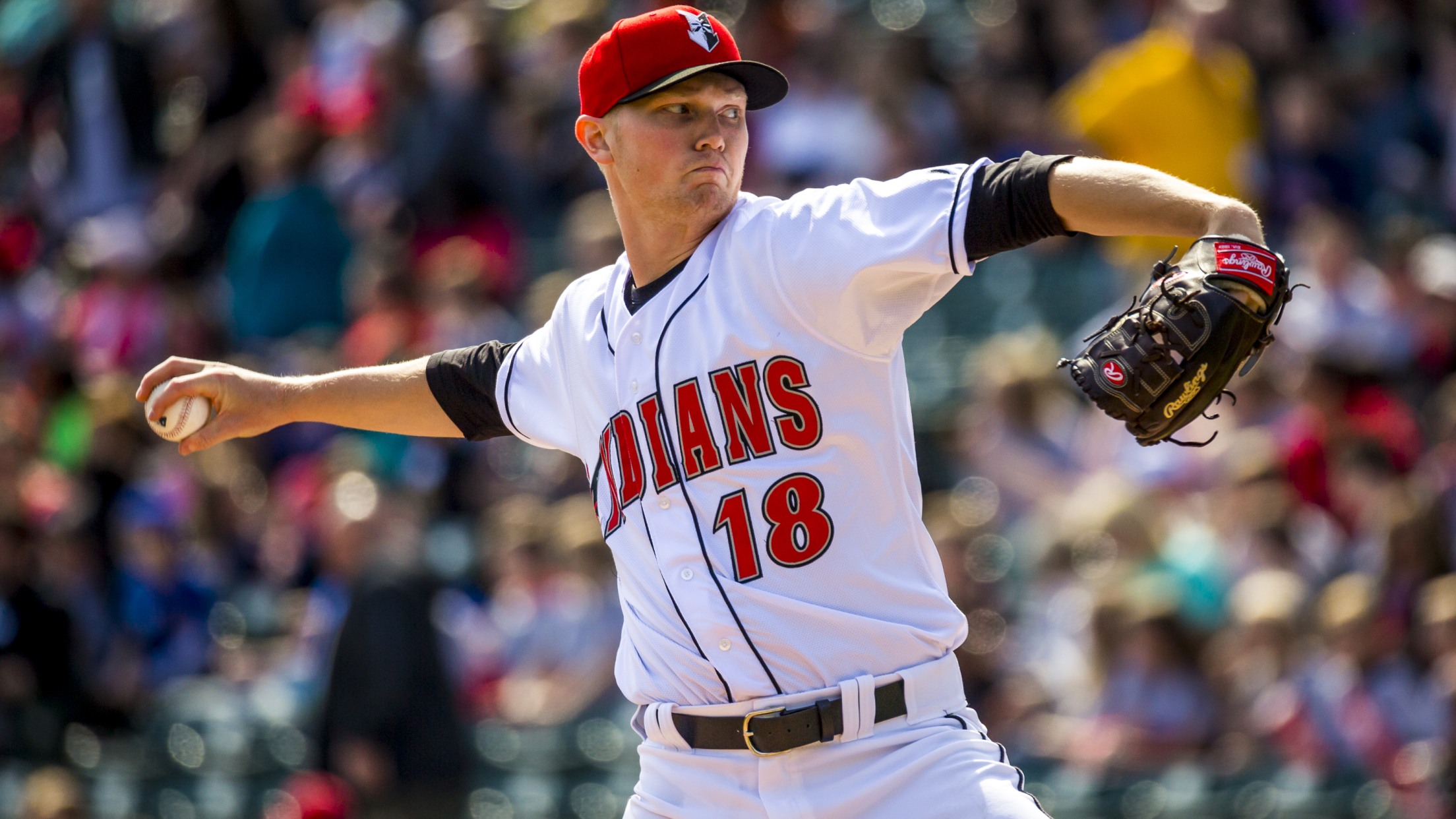 A week and a half ago, Mitch Keller got roughed up in his big league debut. On Friday, he had one of his best starts as a pro.The top Pirates prospect recorded a career-high 13 strikeouts over five scoreless innings as Triple-A Indianapolis fell to Toledo, 3-1, at Fifth Third
Keller makes MLB debut with Pirates in Cincinnati
2016 West Virginia hurler becomes 85th former Power player to debut in the bigs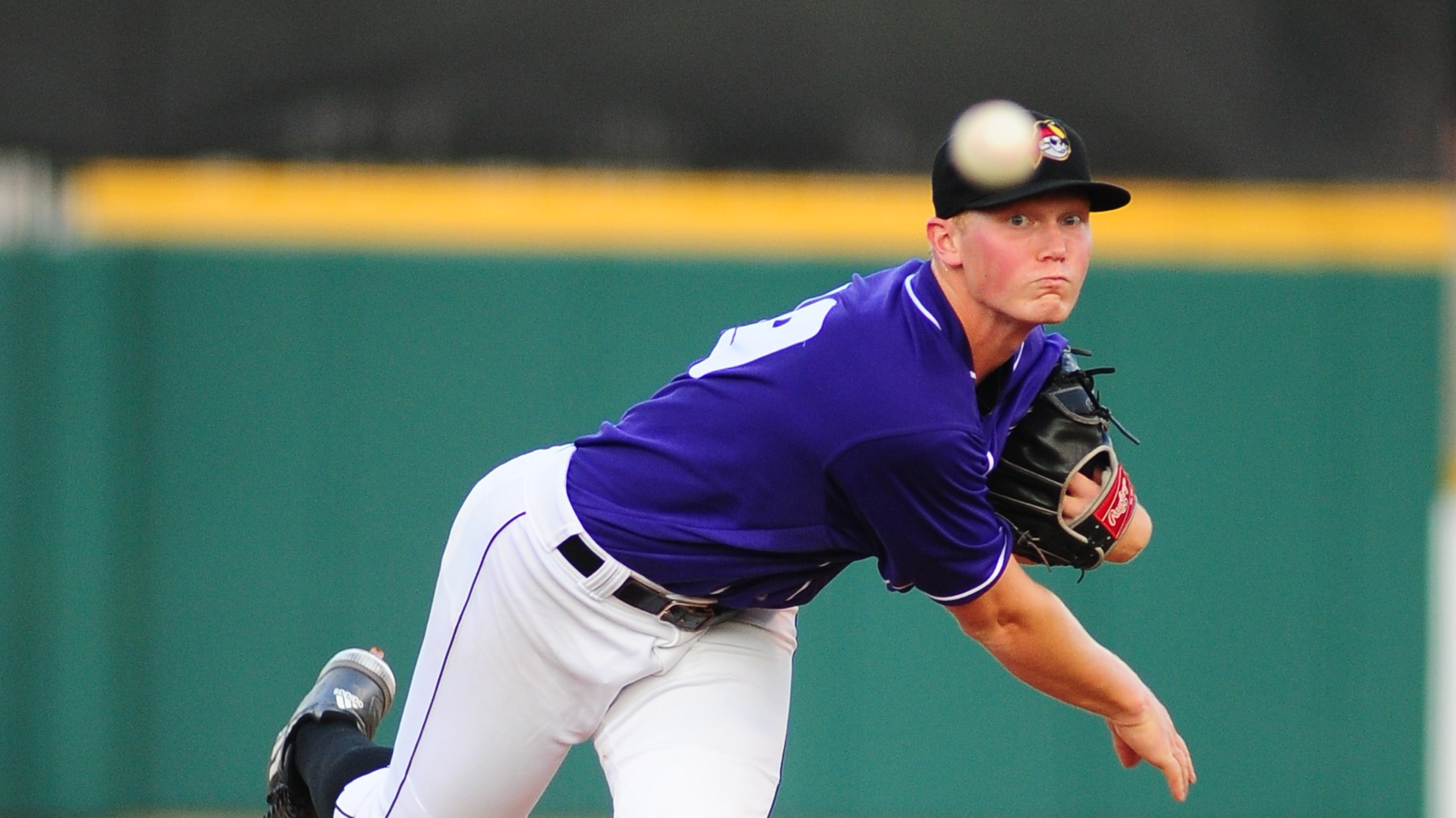 CHARLESTON, W. Va. (May 28, 2019) - After being recalled from Triple-A Indianapolis Monday by the Pittsburgh Pirates before game two of their doubleheader, RHP Mitch Keller became the 85th former Power player to make his MLB debut Monday evening in Cincinnati. The Pirates' top prospect (MLB.com) tossed four innings, surrendering six runs and
Pirates to call up Keller for debut
Top Bucs prospect expected to face Reds on Monday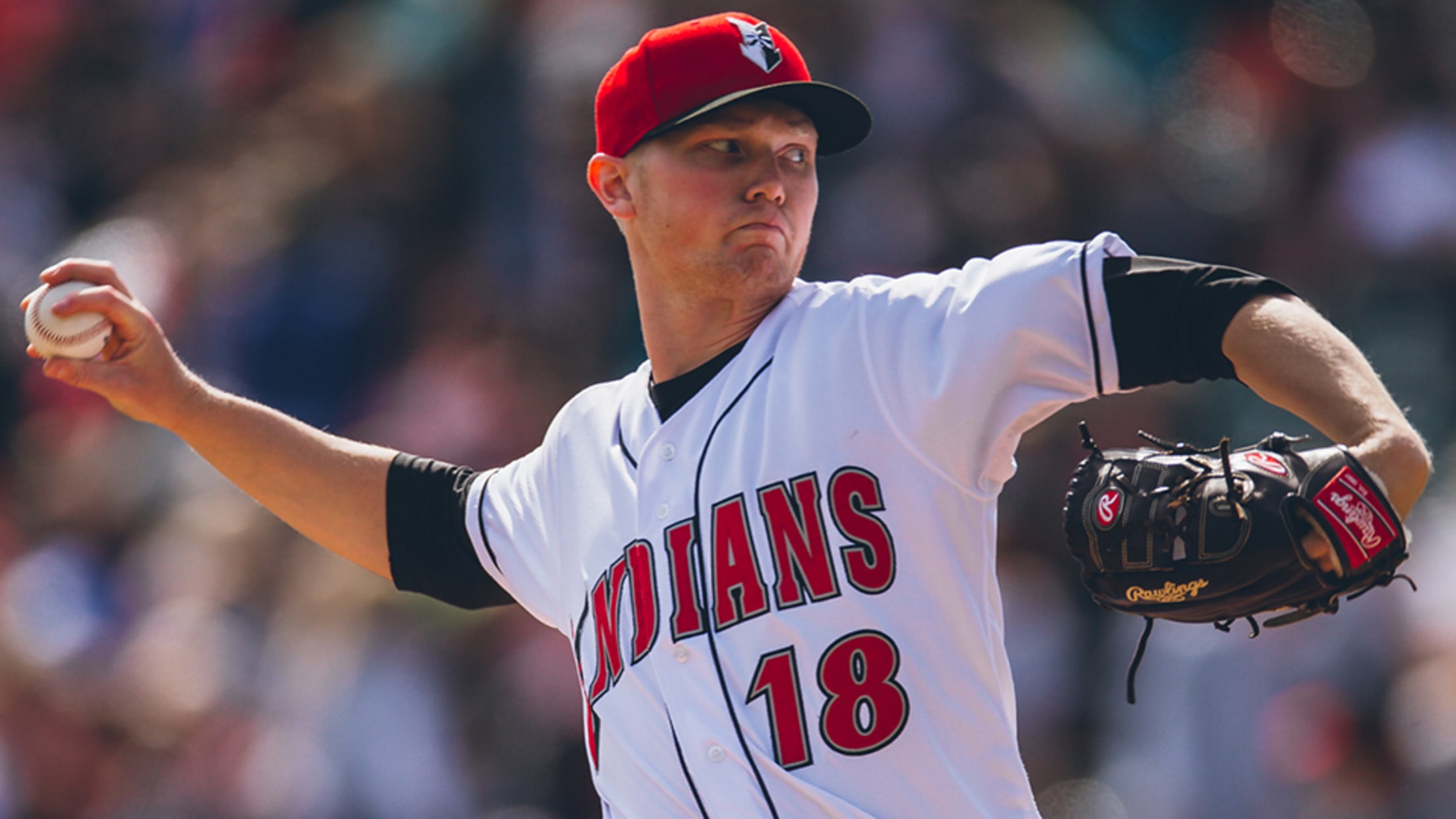 In a month that has seen top prospects across baseball move to the Majors, Mitch Keller is next in line. The Pirates' top prospect is expected to be called up and make his Major League debut in one of the two games in Monday's doubleheader against the Reds, according to MLB Pipeline's
Hot bats, stingy pitchers load Triple-A ballot
From Express' Alvarez to Indians' Keller, All-Star rosters stacked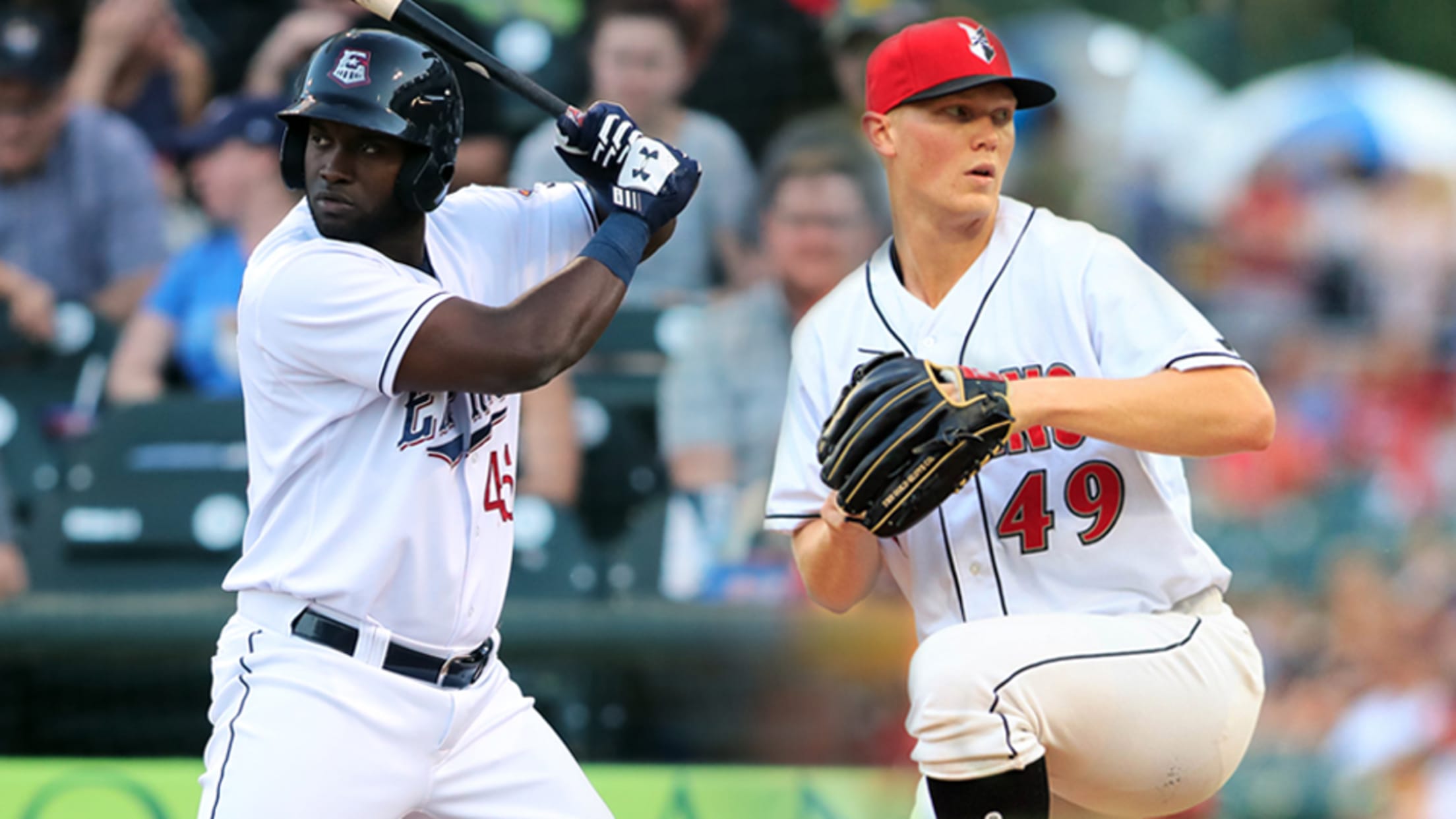 The baseball season thus far has been highlighted by a slew of high-profile promotions like Vladimir Guerrero Jr. and Mike Soroka. But there are still loads of top talent at the Minors' highest level.Led by Yordan Alvarez (Astros) and Mitch Keller (Pirates), 17 players among MLB.com's Top 100 Prospects ignite
Keller puts six zeros on board for Indy
Pittsburgh's top prospect allows two hits while striking out eight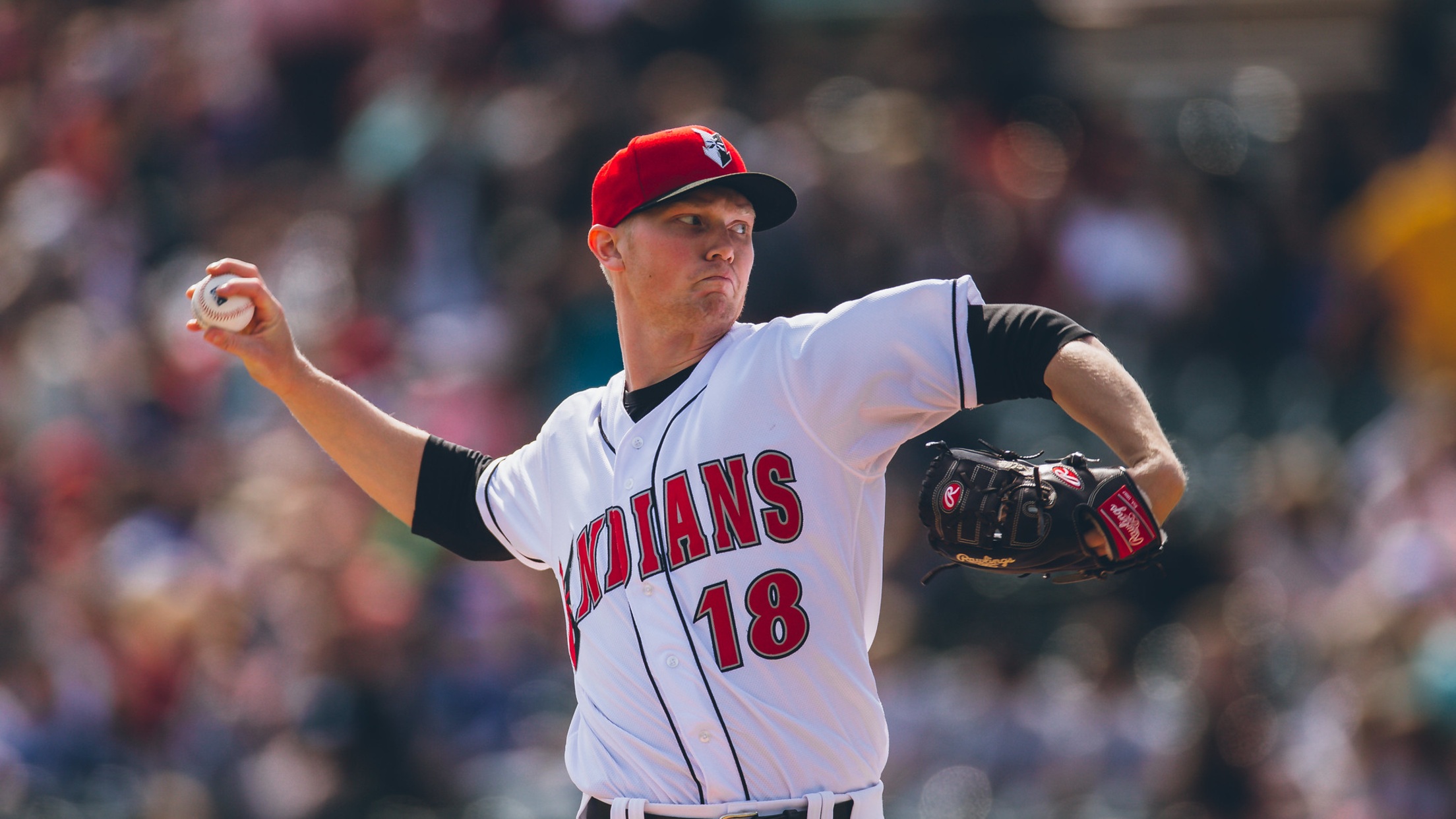 The only eggs Mitch Keller gave out on Easter Sunday were on the scoreboard.Top-ranked Pittsburgh prospect allowed two hits and three walks while striking out eight over six scoreless innings as Triple-A Indianapolis dropped Louisville, 2-1, in 11 innings at Victory Field.
Pirates Prospect Primer: Infield of dreams
Bucs looking loaded as Hayes, Cruz, others rise through system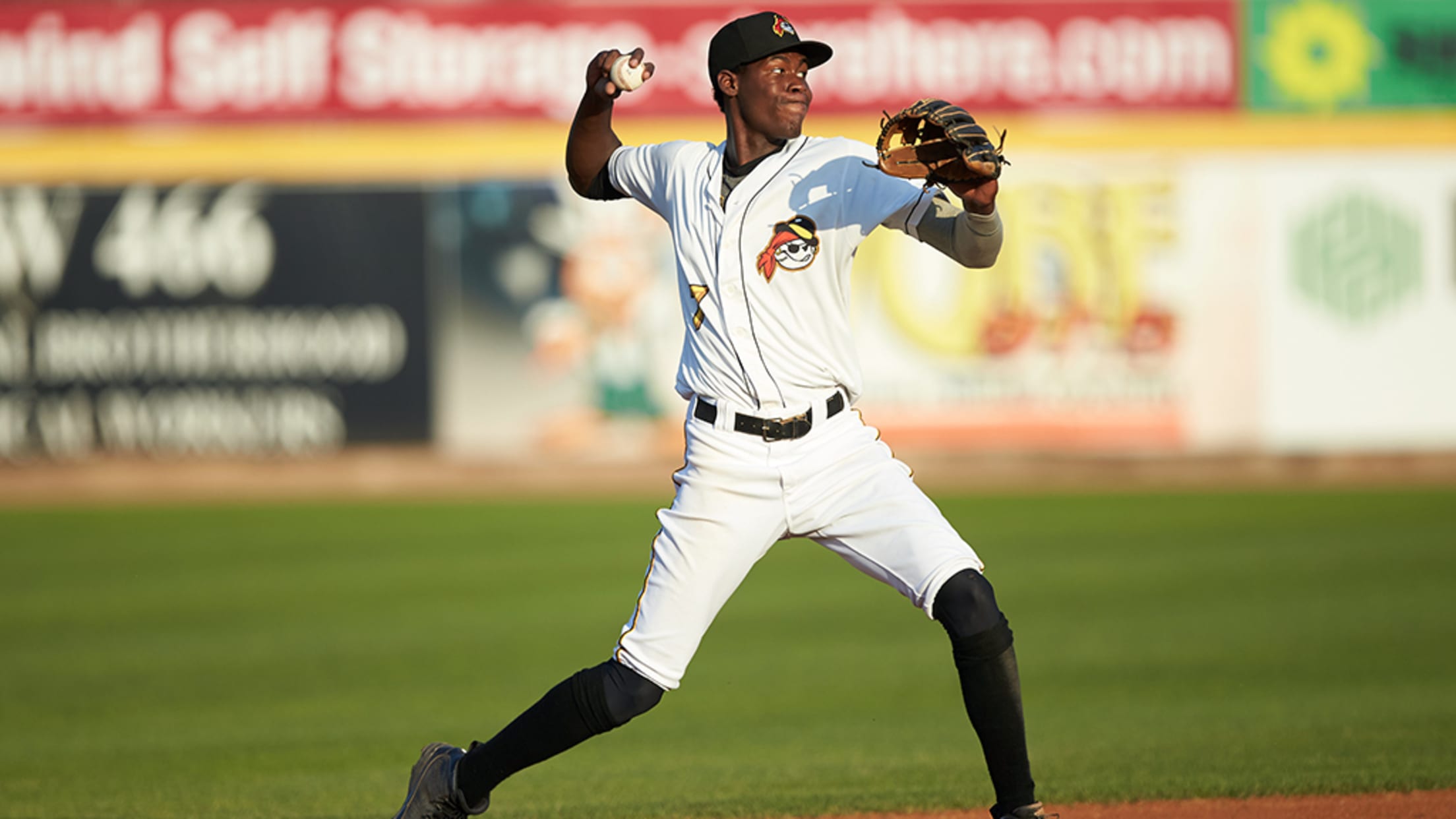 Some players are on the verge of stardom, others are entering a crucial phase of their development and still others are getting their first tastes of full-season ball. With the 2019 season approaching, MiLB.com takes a look at the most intriguing prospects from each MLB organization.Shining star: Ke'Bryan Hayes, 3BA
Farm system rankings: Pitchers (20-11)
Keller ready to make impact with Bucs; Jays more than big bats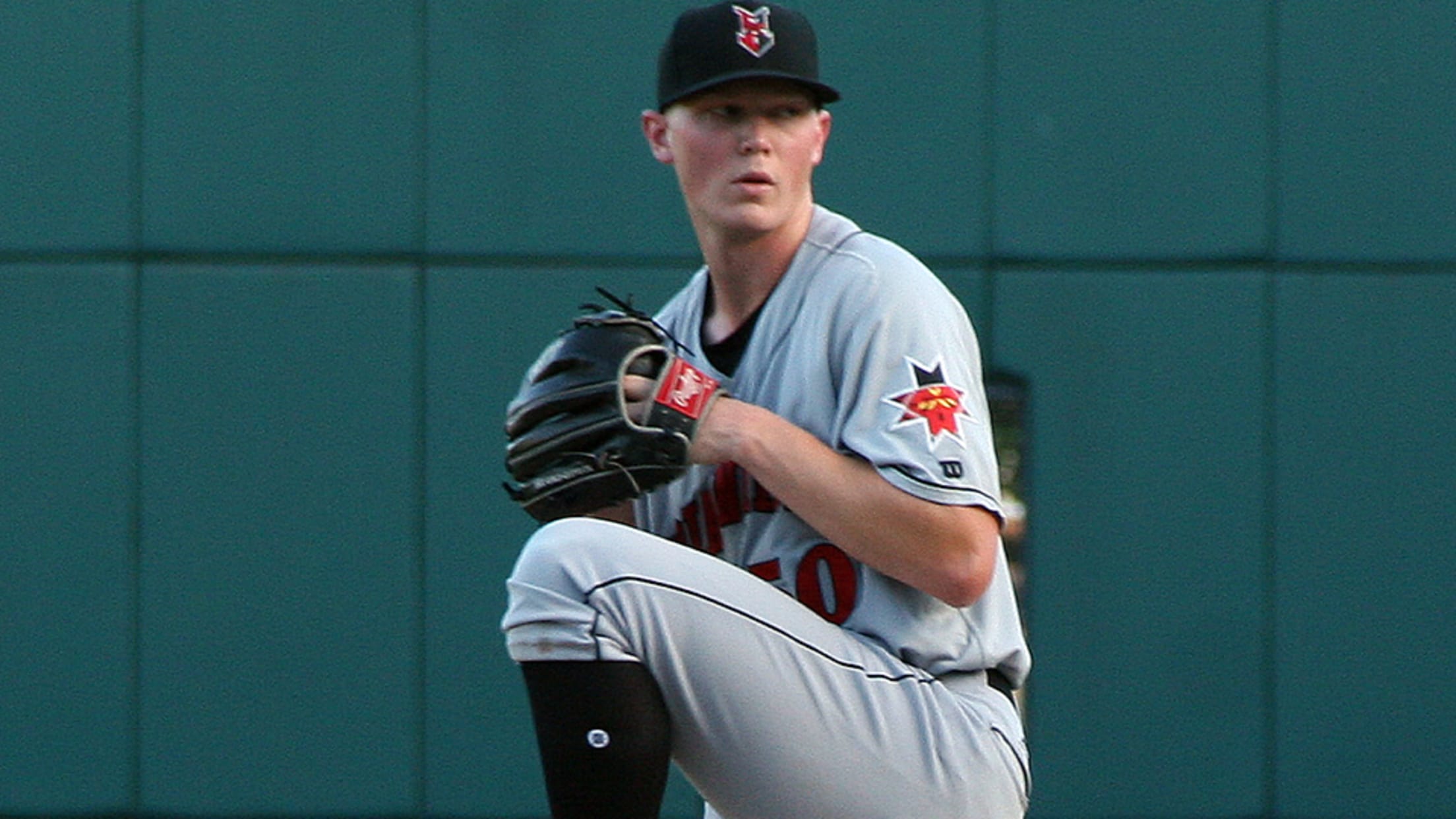 With the 2019 season rapidly approaching, MiLB.com is looking at the state of all 30 farm systems over the next month and ranking them in several different ways. After looking at position player prospects (30-21, 20-11, 10-1), the second installment, broken into three parts, focuses on pitchers and considers the quality and
Toolshed: 40-man roster protection preview
A system-by-system rundown of ranked Rule 5-eligible prospects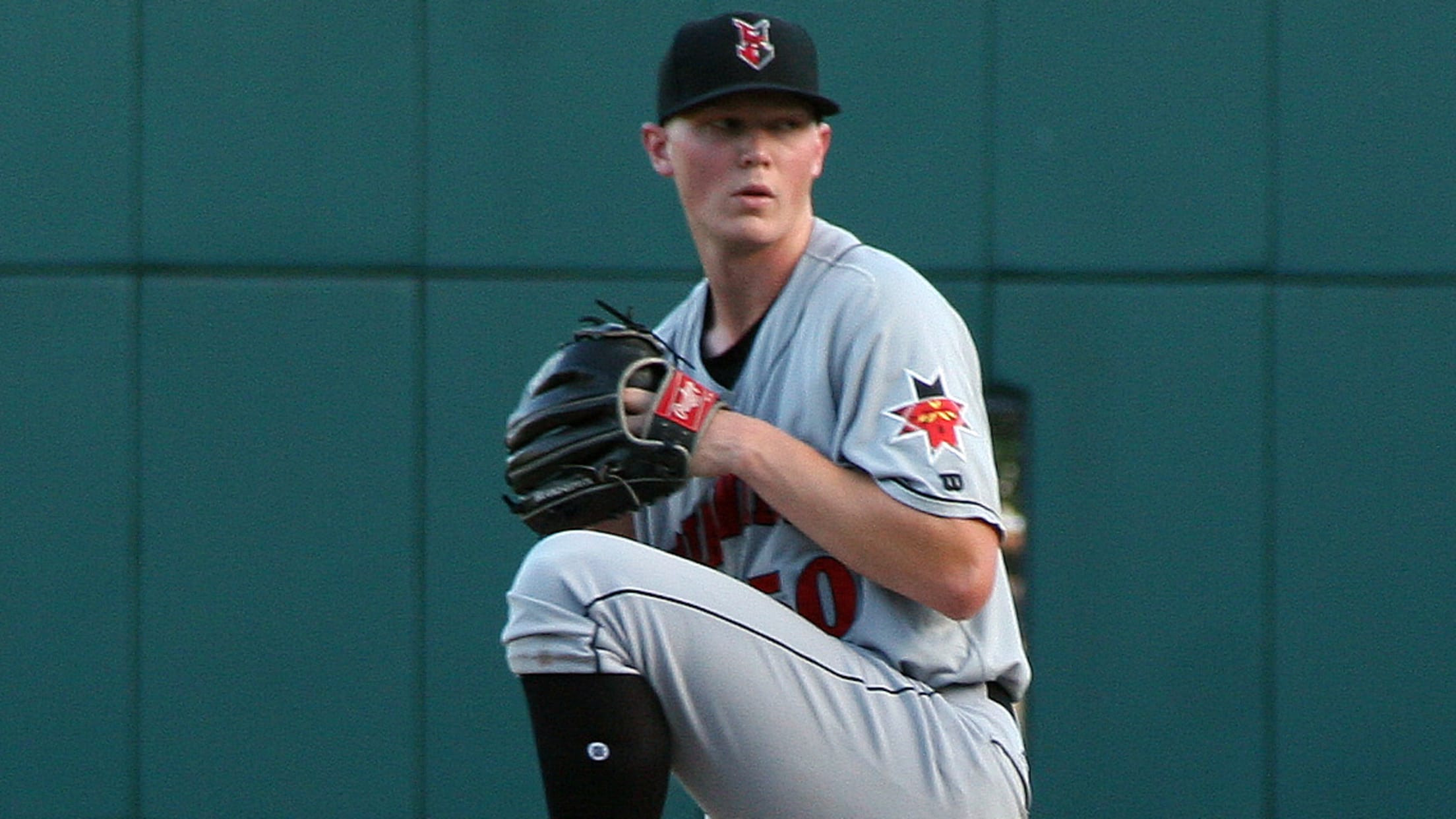 With a single transaction, a bunch of prospects are about to take big steps in their careers, while others will be left to await their fate.Next Tuesday, Nov. 20, brings the deadline in which organizations must protect eligible players from the Rule 5 Draft by adding them to their 40-man
Indians' Keller gets ahead of the curve
Top Pirates prospect pitches six strong frames in first Triple-A win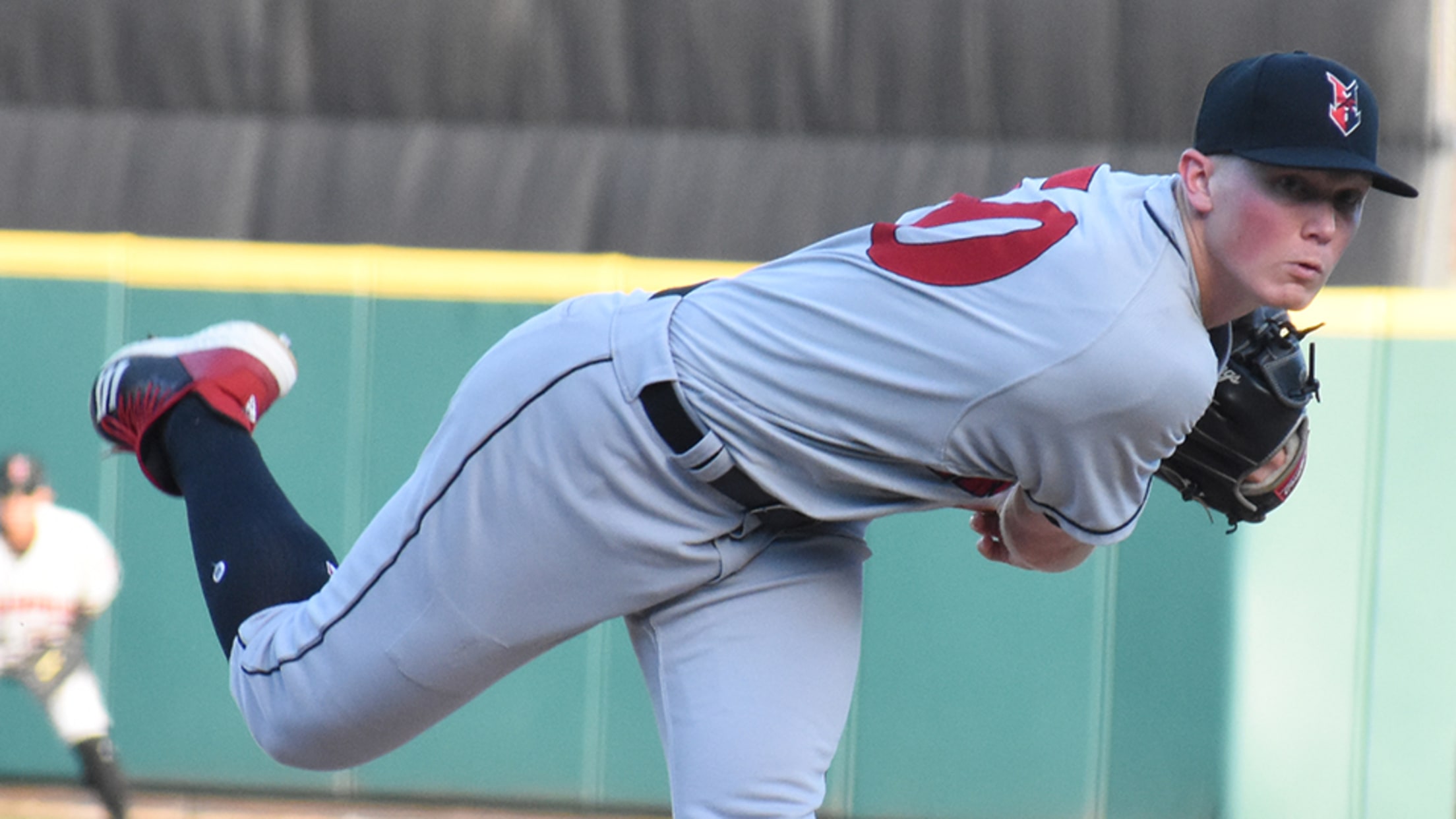 Mitch Keller had to wait a little longer than he planned to pick up his first Triple-A win. The wait is now over.Pittsburgh's top prospect allowed one run on four hits in six innings to lead Indianapolis past Lehigh Valley, 3-1, on Thursday night at Victory Field. He struck out
Prospect Roundup: Games of July 10
Mets' Gimenez remains hot in July; Yanks' Florial swipes three bags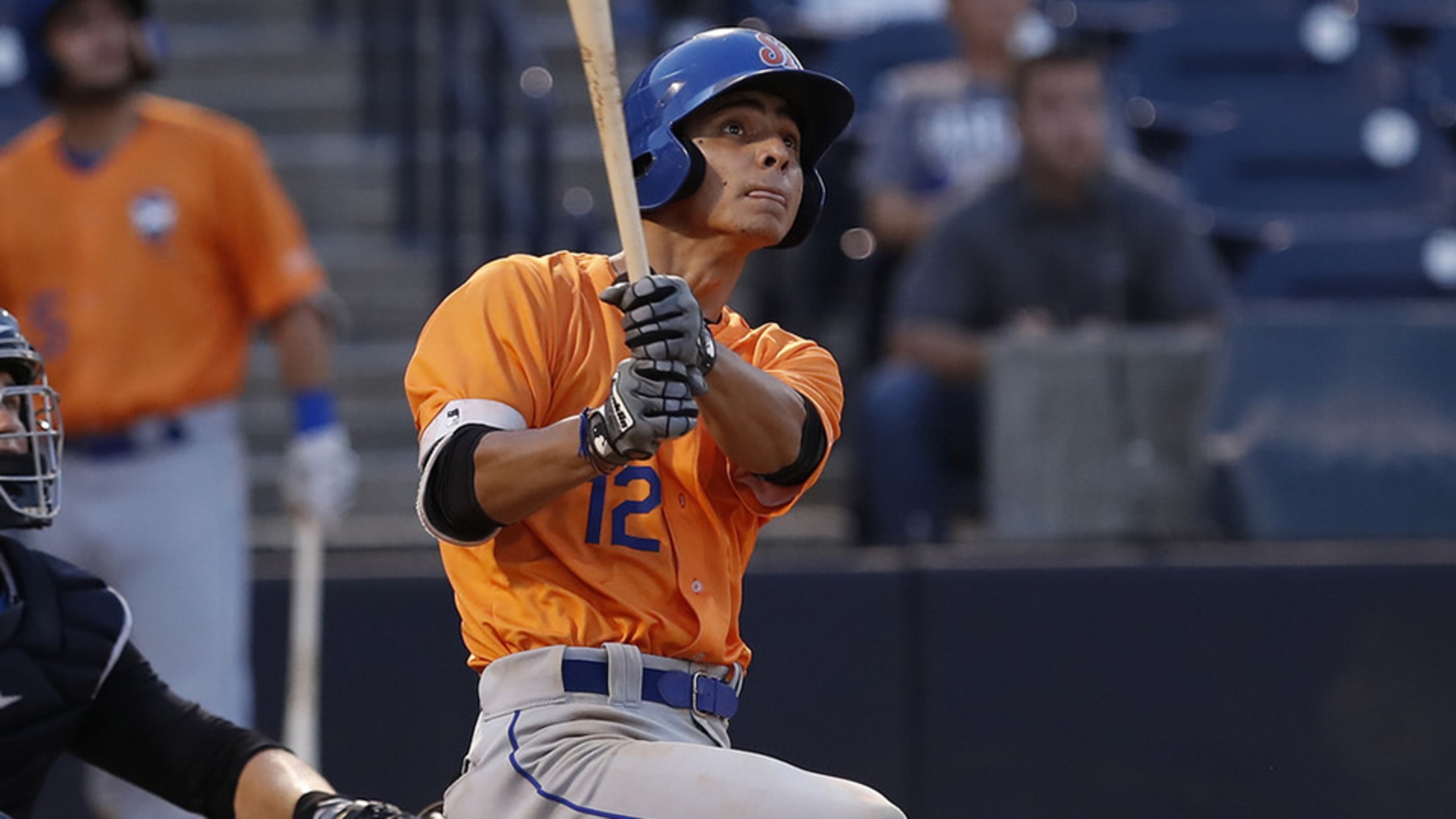 Theme of the dayNothing Rookie-level about these bats: With both Triple-A circuits and the Eastern League in the midst of their All-Star breaks, the attention of the Minor Leagues turned toward the lower levels, and it was the Rookie-level Appalachian and Pioneer Leagues that stood up the most. Reds prospect
Hayes, Keller selected for All-Star Futures Game
Two players to represent Pirates on July 15 at Nationals Park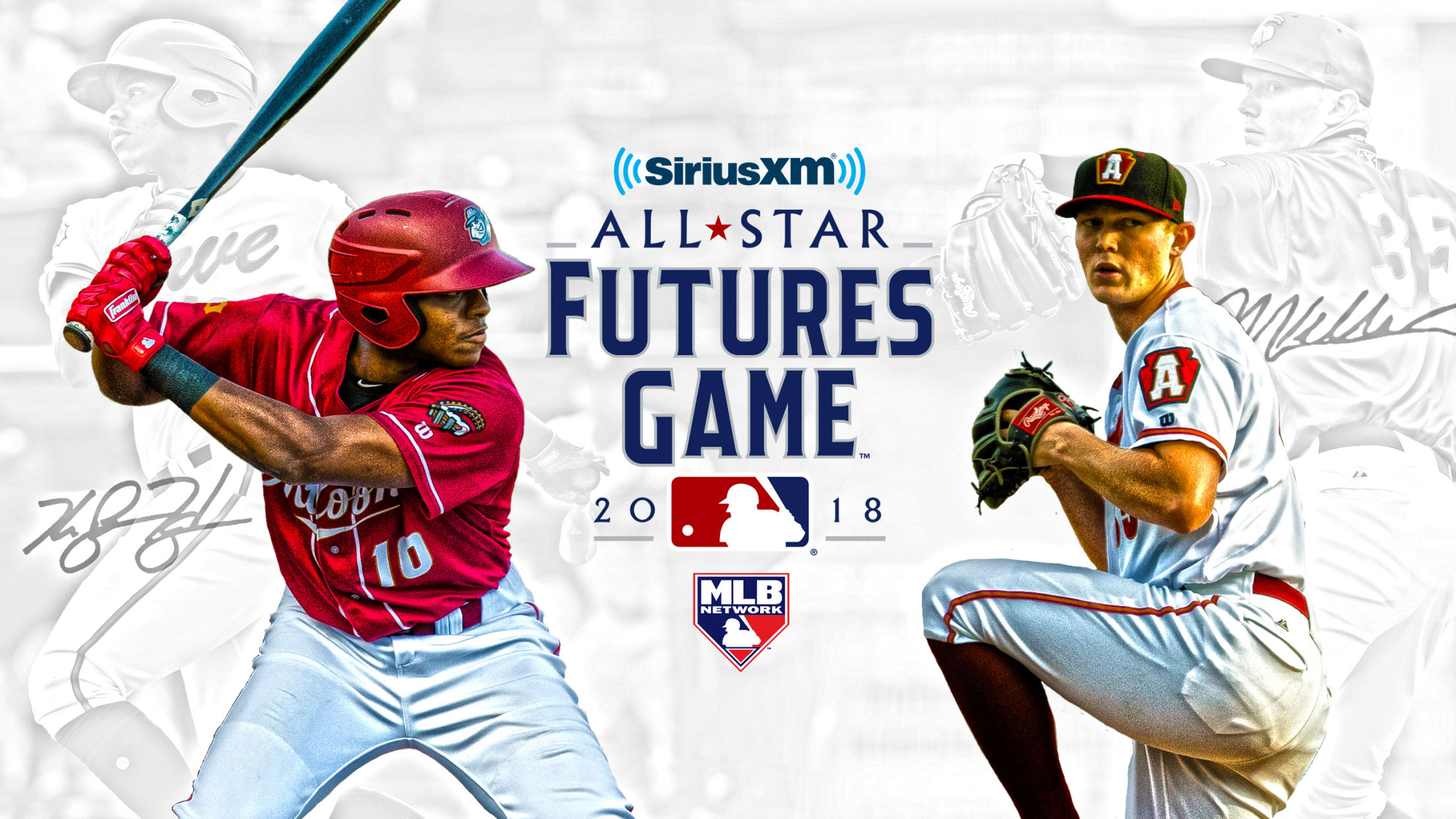 CURVE, Pa. - Altoona Curve third baseman Ke'Bryan Hayes and former Curve pitcher Mitch Keller have been named to the U.S. roster for the SiriusXM All-Star Futures Game, Major League Baseball announced on Friday.
Bats' Stephenson outduels Bucs' Keller
Reds righty strikes out career-high 12 over six scoreless innings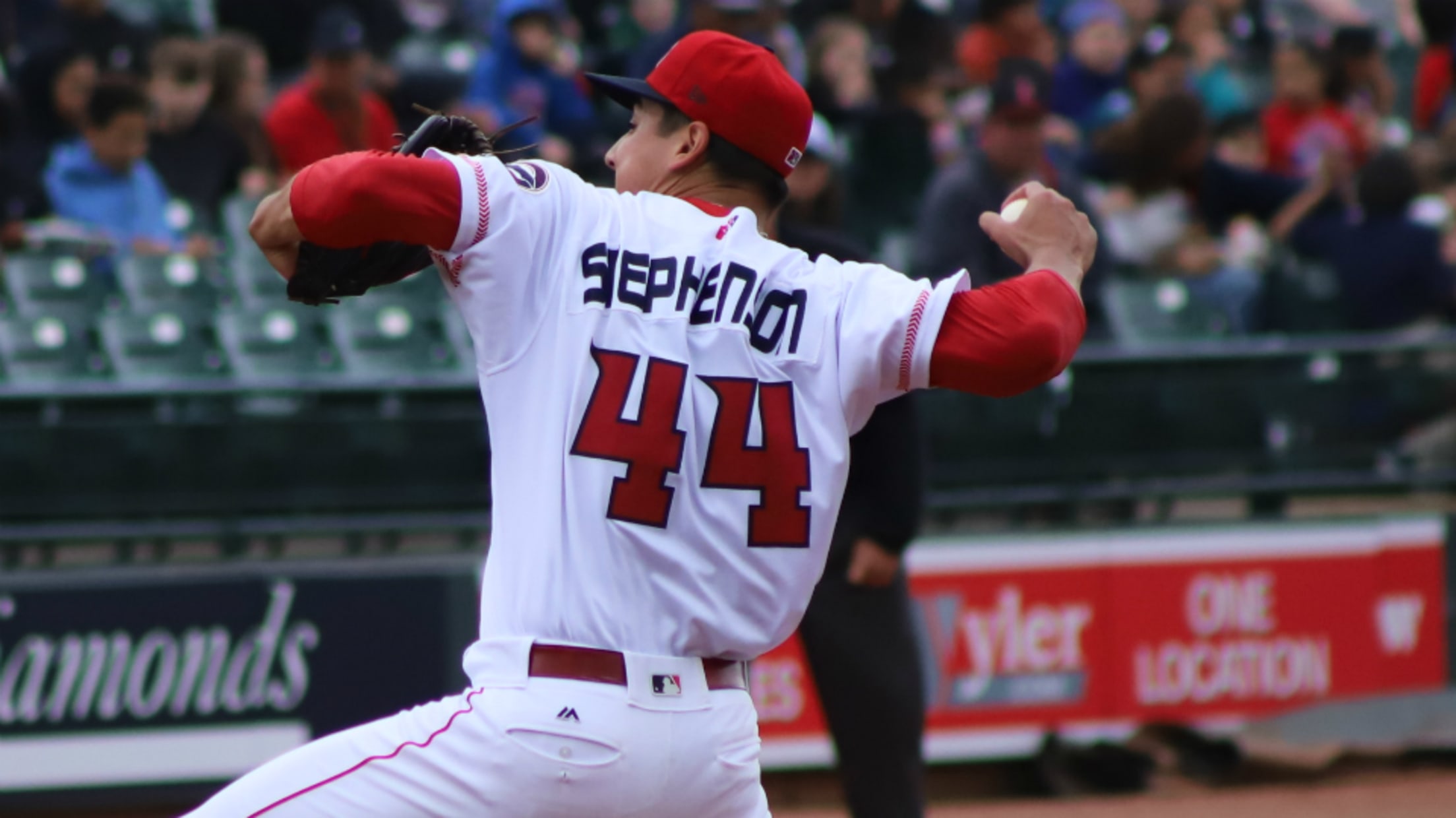 A bevvy of big swings at Victory Field came up short during a heavyweight battle between Triple-A Louisville's veteran Robert Stephenson and 22-year-old Mitch Keller in his second International League start. The decision went to the Reds right-hander, who fanned a career-high 12 batters over six scoreless innings, while the top-ranked Pirates
Pittsburgh's Keller ascends to Indianapolis
No. 13 overall prospect rides dominant June to highest rung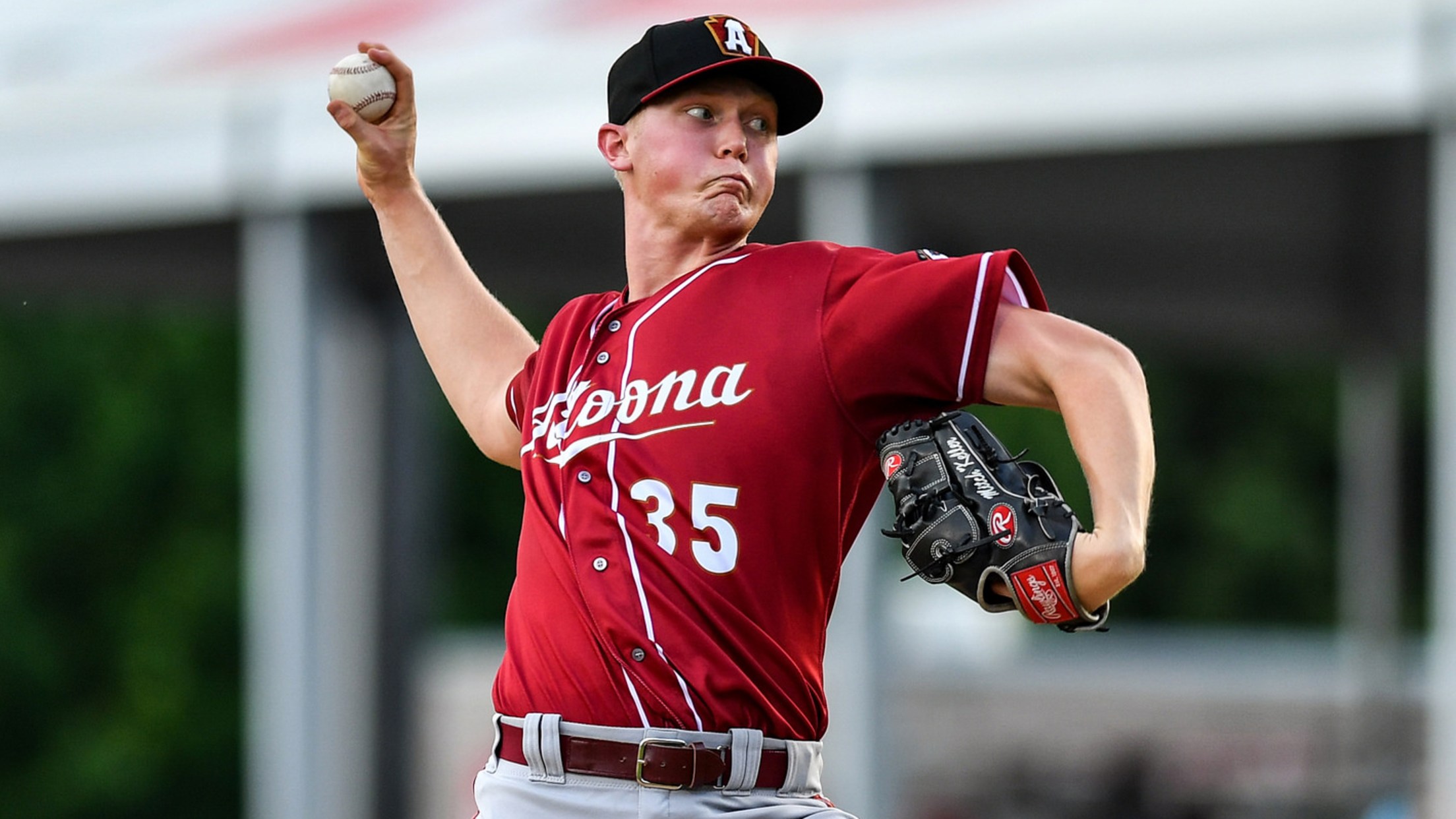 There wasn't much left for Mitch Keller to prove at Double-A Altoona. His next test will determine how much he has left to prove in the Minor Leagues.The Pirates promoted their top prospect to Triple-A Indianapolis on Wednesday after a dominant June in which Keller went 4-0 with a 0.69 ERA
Keller carves out season-high eight frames
Top Pirates prospect allows single, two walks while fanning six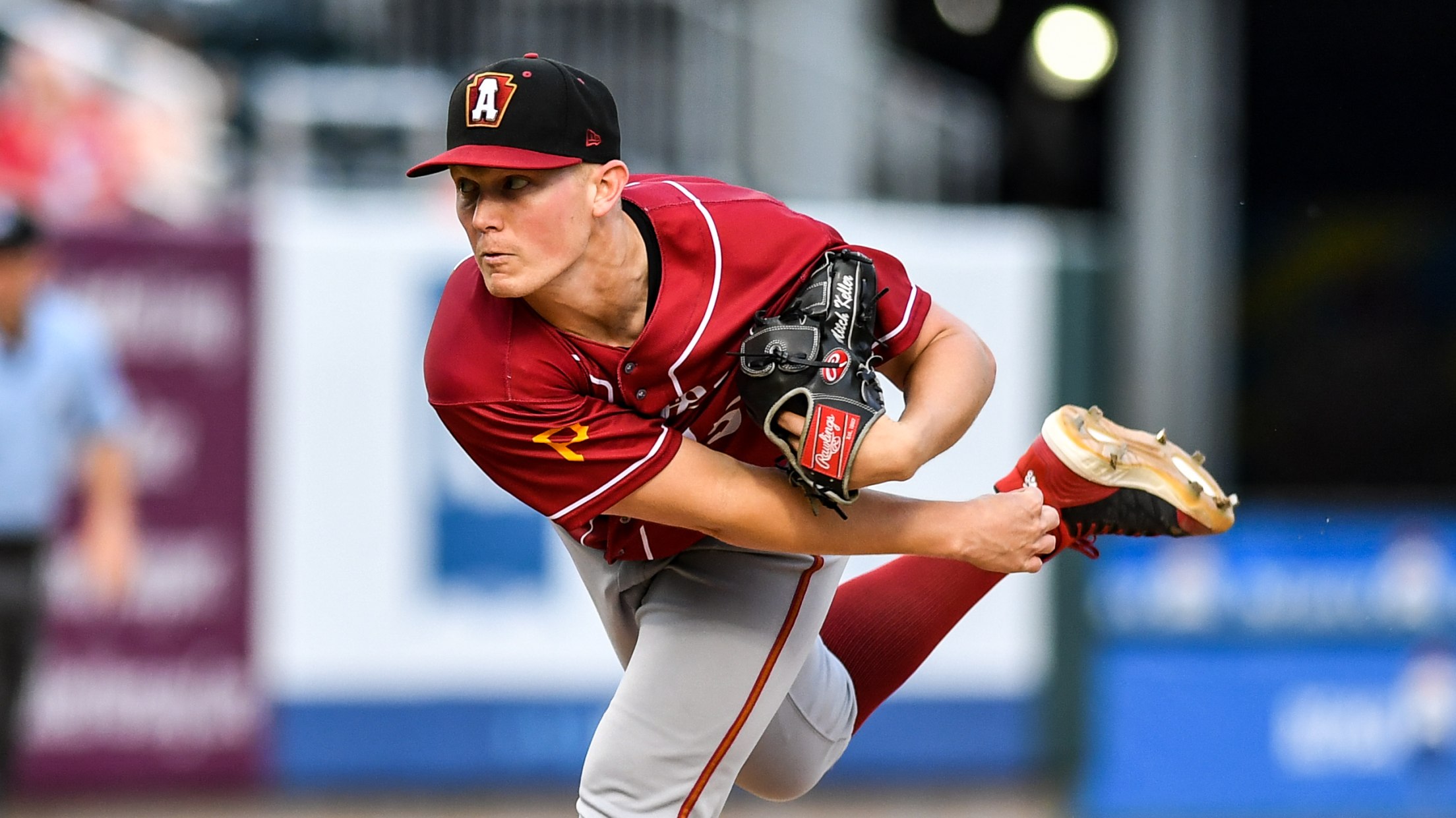 Mitch Keller was jonesing to make this start for a week.The Double-A Altoona right-hander had two rough outings against Harrisburg -- allowing nine runs on 14 hits with six walks and three long balls over 10 frames -- so Keller was chomping at the bit to face that lineup again.
Prospect Roundup: Games of June 20
Keller turns in another quality start; Jackson tees off twice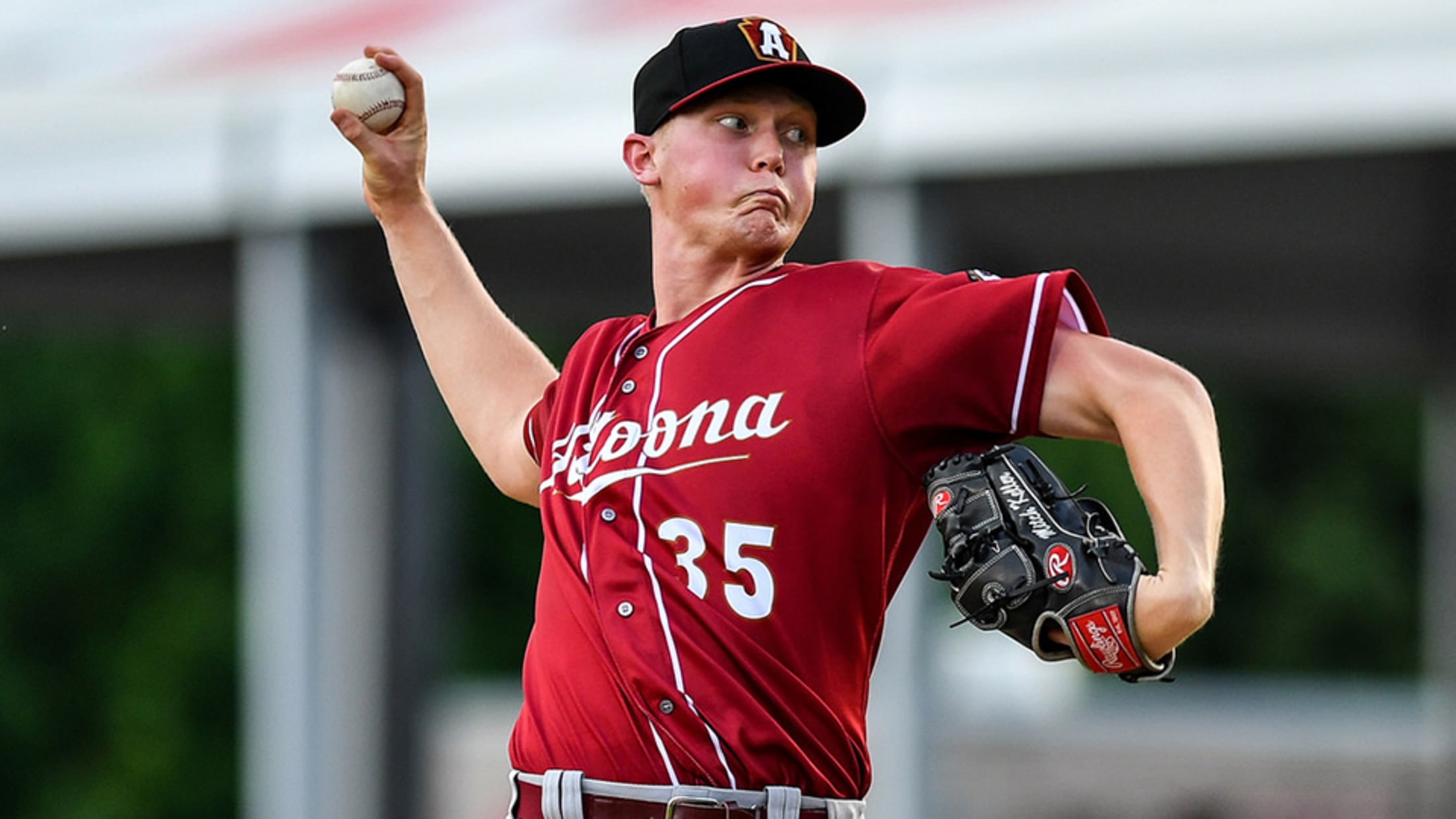 Theme of the dayWelcome back: Wednesday's theme was multi-faceted. First, it applies to the biggest story of the night: Randy César returning to the Double-A Corpus Christi lineup after missing six games with a sore thumb and extending his hitting streak to 37 games, tying the Texas League record in