9/13 -- Trenton Wins Eastern League, 5-2
Baysox homer twice in Game 4.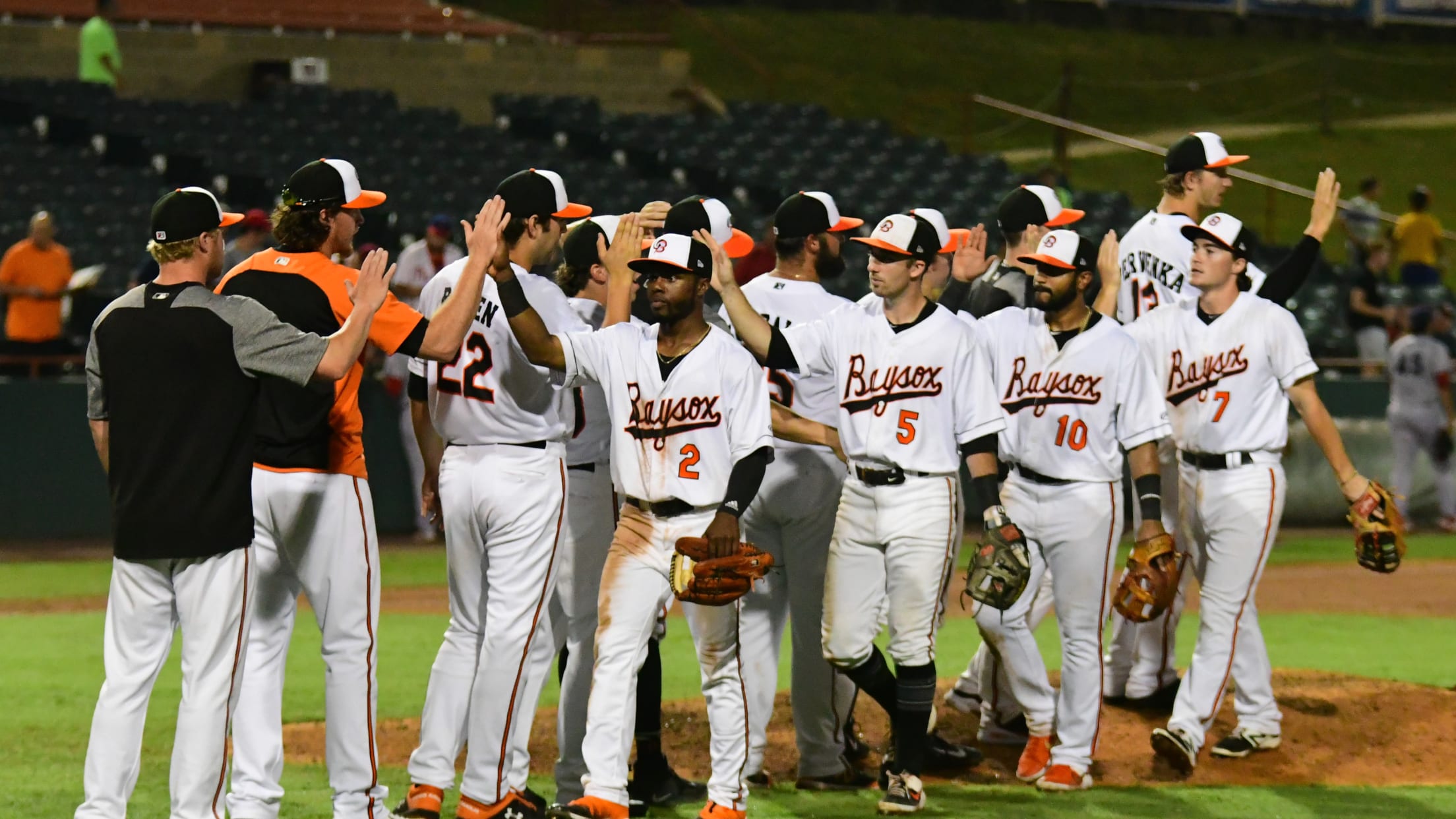 BOWIE, Md. - The Trenton Thunder became the 2019 champions with a 5-2 win over the Bowie Baysox in front of 2,413 at Prince George's Stadium in Game 4 of the Eastern League Championship Series Friday night.Identical to Game 3, the Thunder struck first with a leadoff solo home run
9/12 -- Thunder Steal 2-1 Decision
Baysox face win-or-go-home scenario Friday night.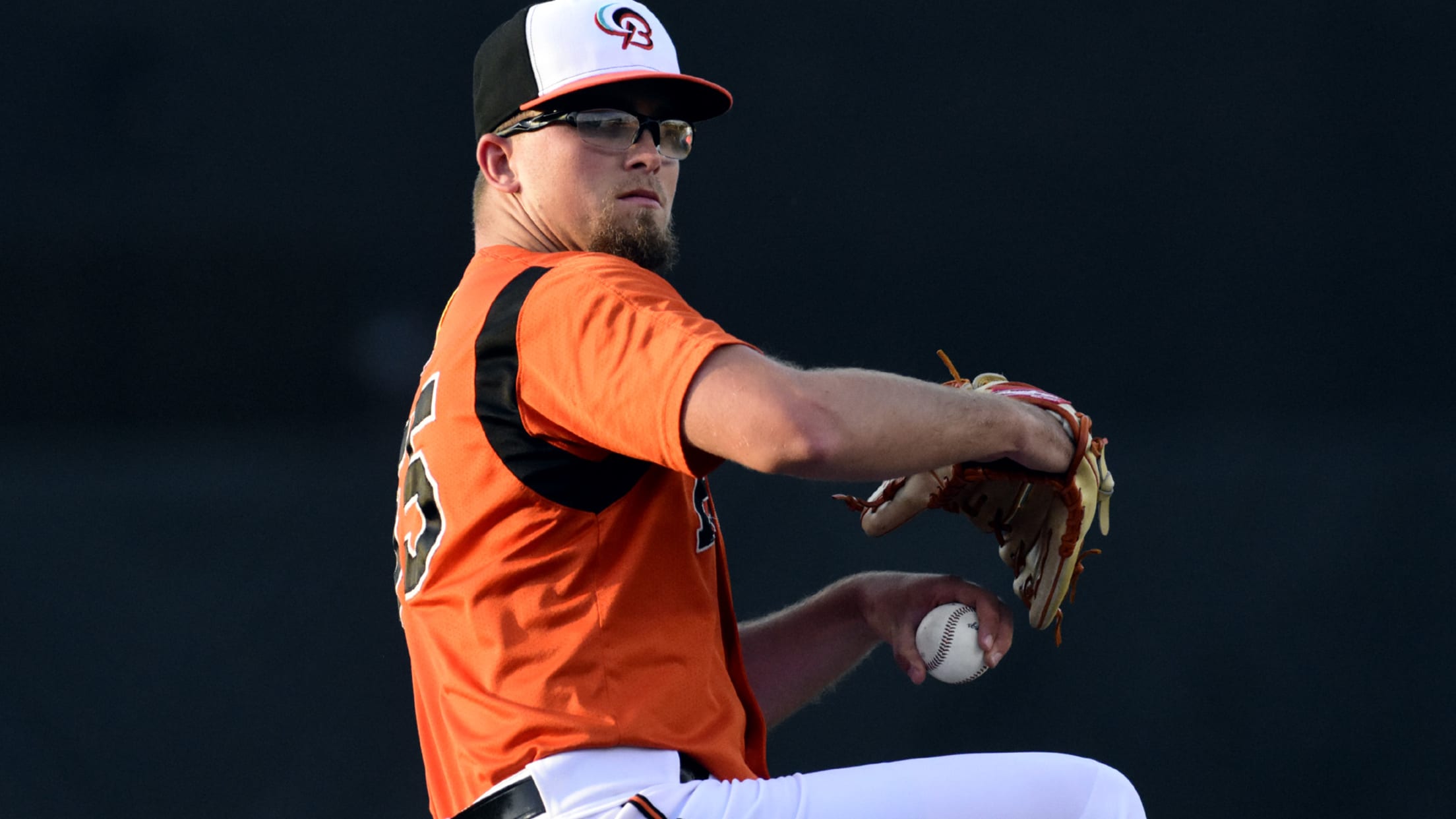 BOWIE, Md. - The Trenton Thunder took a 2-1 series lead over the Bowie Baysox with a 2-1 victory in front of 2,104 at Prince George's Stadium in Game 3 of the Eastern League Championship Series Thursday night.Chris Gittens led off the second inning with a solo home run to
9/7 -- Baysox Claim Western Division Crown
Mullins records Bowie's 1st cycle since 2012.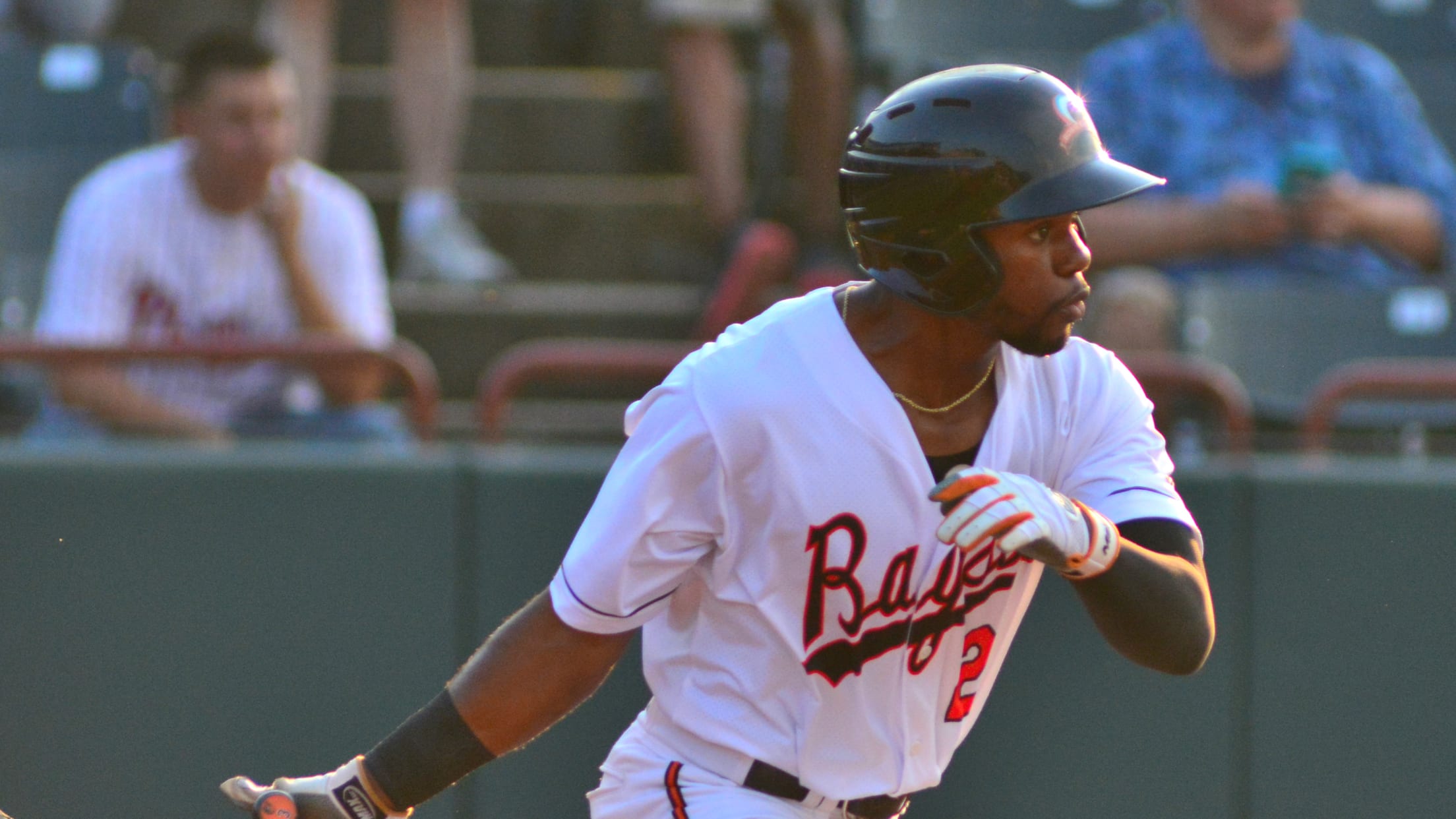 HARRISBURG, Pa. -- The Bowie Baysox punched their ticket to the 2019 Eastern League Championship Series by defeating the Harrisburg Senators, 12-5, in Game Four in front of 2,761 at FNB Field Saturday afternoon.The early-inning home run barrage from Game Three resumed two pitches into the matinee tilt. Cedric Mullins
Mullins cycles Baysox into EL Finals
Orioles outfielder collects five hits, homers, drives in three runs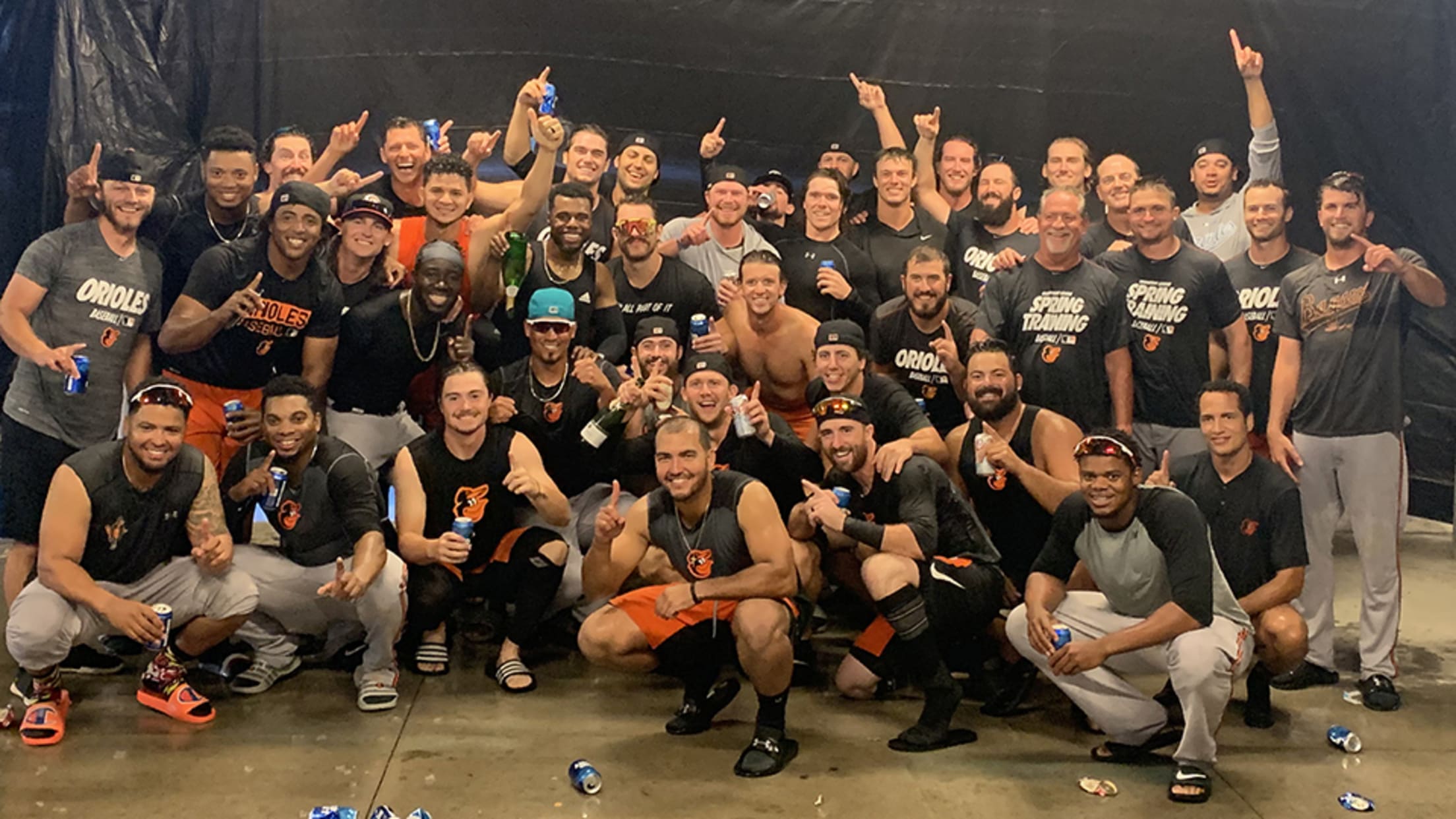 Cedric Mullins wasted no time in setting the tone for Bowie on Saturday. Then he made some history. The Orioles outfielder led off the game with a home run on his way to hitting for the cycle as the Baysox advanced to the Eastern League Championship Series with a 12-5
8/31 -- Squirrels Win in Extras, 3-2
Magic number remains at one entering penultimate game.
RICHMOND, Va. -- Joey Bart chopped a game-winning two-run double in the 10th inning to lead the Richmond Flying Squirrels to a 3-2 win over the Bowie Baysox in front of 8,472 at The Diamond Saturday night.A Bryce Johnson bases-loaded walk opened the scoring in the second inning for Richmond,
8/30 -- Baysox FIght Back to Earn 5-3 Win
Bowie's magic number down to one.
RICHMOND -- A three-run eighth inning catapulted the Bowie Baysox to a huge 5-3 win over Las Ardillas Voladoras de Richmond in front of 8.059 at The Diamond Friday night.The Baysox (46-23) opened the scoring via an unearned run in the first inning. Carlos Pèrez reached on a two-out throwing
8/22 -- Offense Backs Lowther's 13th Win
Feliz drives in four to pace Bowie.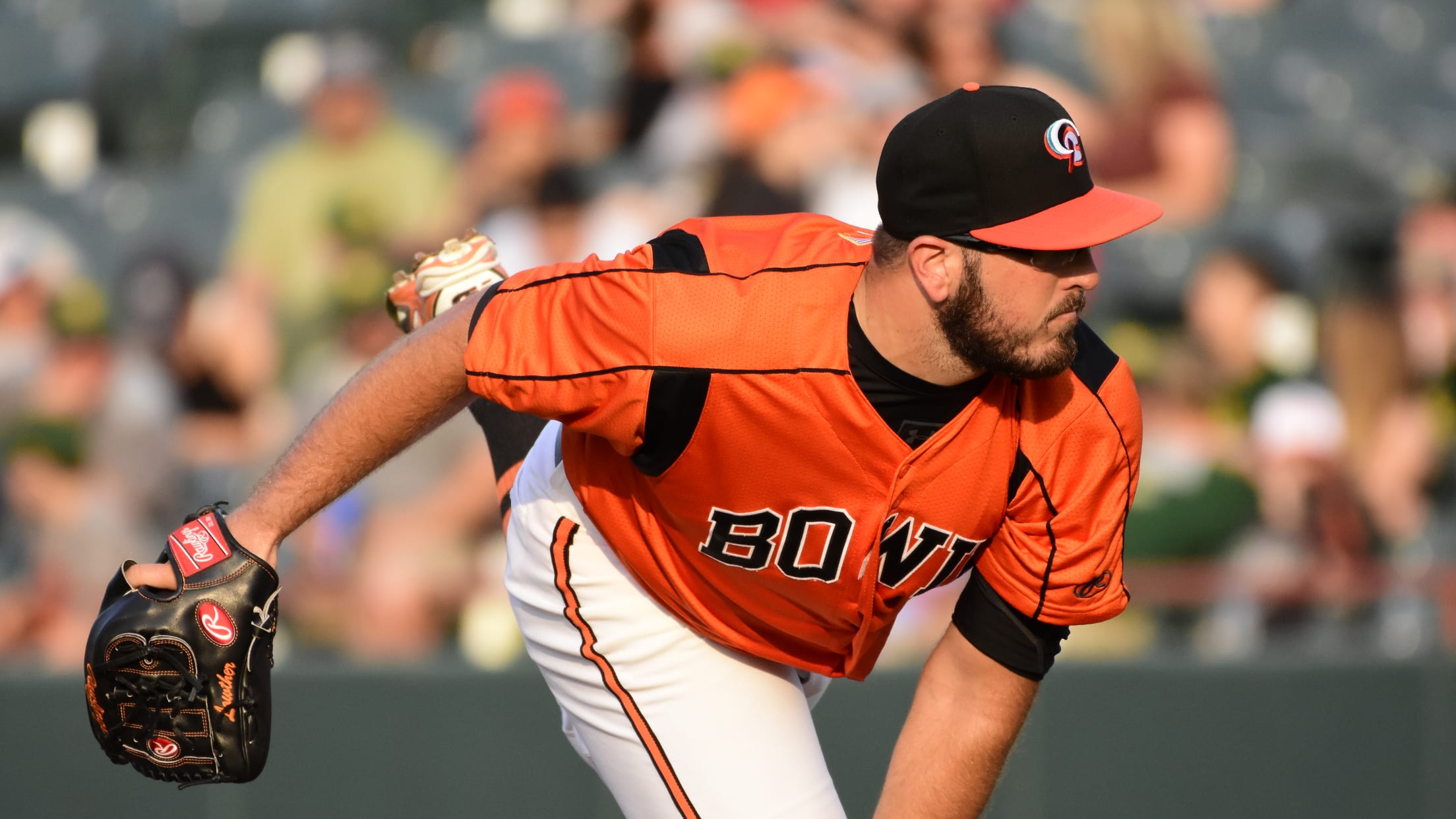 BOWIE, Md. -- An early offensive onslaught propelled the Bowie Baysox to a 9-2 win over the Altoona Curve in front of 3,114 at Prince George's Stadium Thursday night.After starter Pedro Vasquez tossed eight scoreless in the last matchup against Bowie Saturday night, Cedric Mullins put an end to the
8/19 -- Curve Rallies Late to Top Baysox, 5-4
Altoona takes 2 of 3 from Bowie.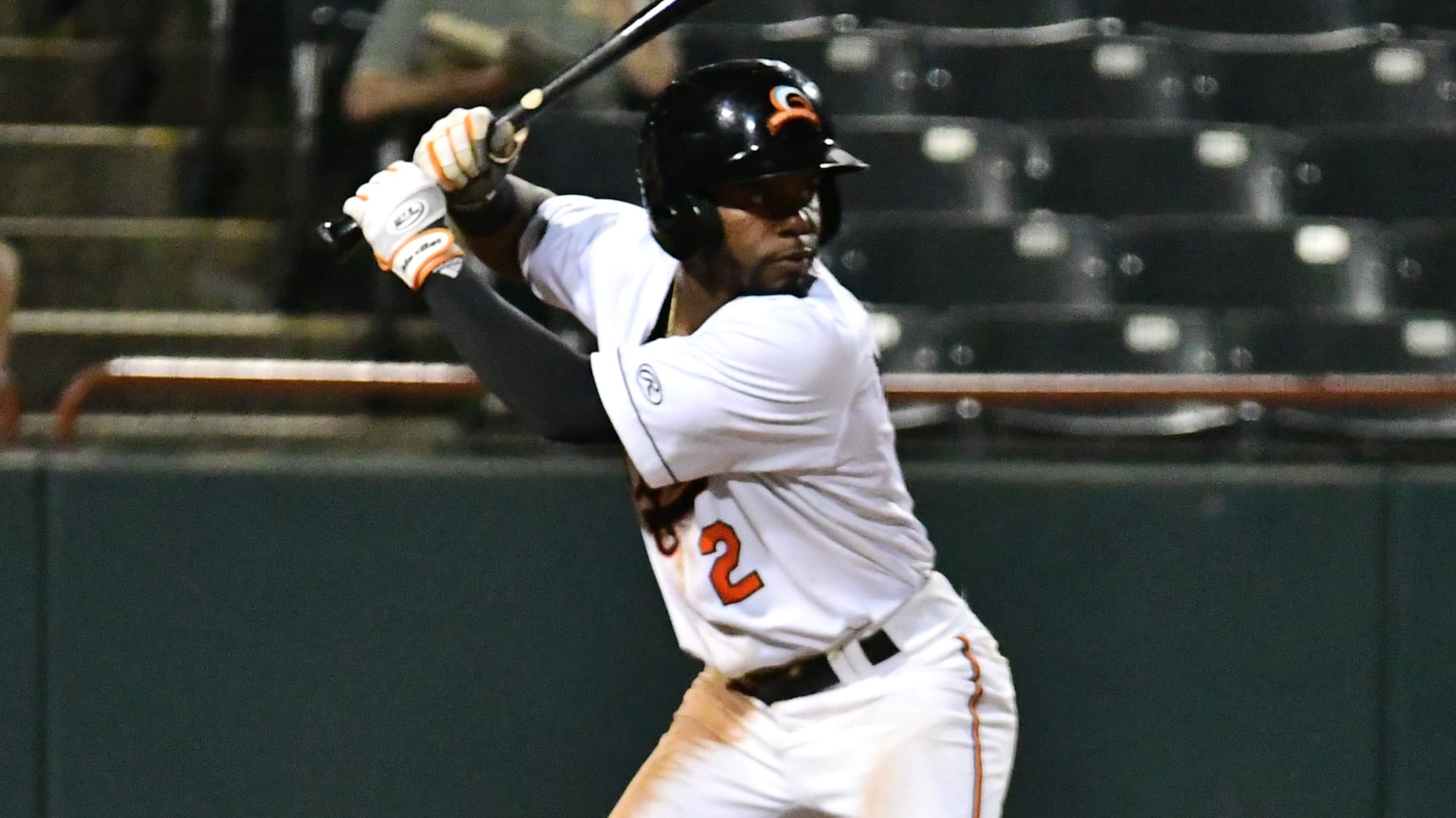 ALTOONA, Pa. - The Altoona Curve scored a go-ahead run in the eighth inning to steal a 5-4 victory from the Bowie Baysox Sunday night in front of 5,821 at People's Natural Gas Field.Bowie (38-19) jumped out to a fourth-inning lead by scoring a trio of runs off Altoona starter
8/14 -- Baysox Earn Second Straight Shutout, 4-0
Perez knocks team's first homer of the month.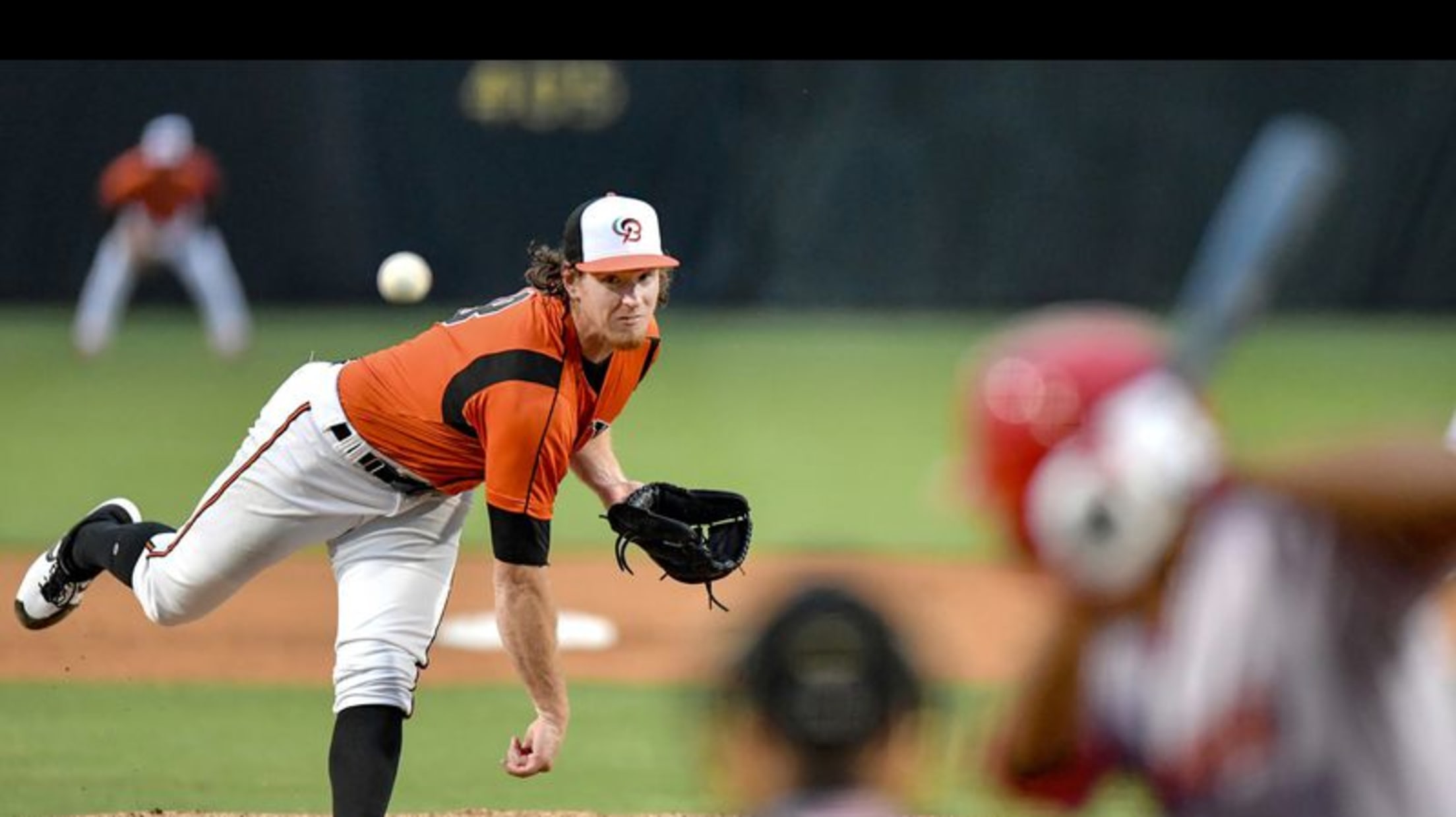 BOWIE, Md. - The Bowie Baysox battery powered a 4-0 shutout of the Richmond Flying Squirrels in front of 2,254 at Prince George's Stadium Wednesday night. A day after using five relievers during Tuesday night's doubleheader, Baumann took care of the Flying Squirrels himself to earn his third Double-A win of
7/19 -- Offense Erupts in 11-3 Victory
Lowther extends league lead with 11th win.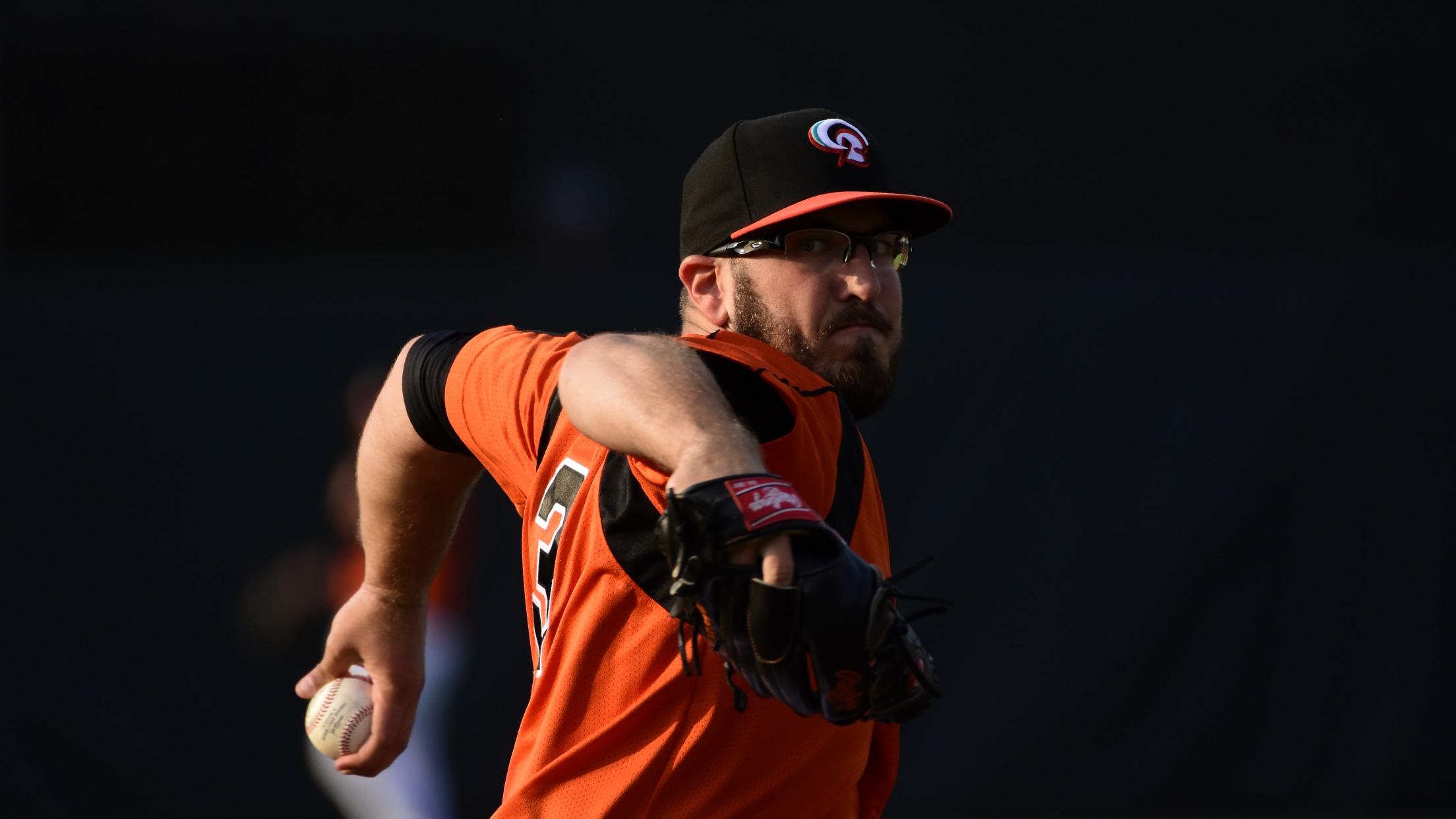 BOWIE, Md. - Ten unanswered runs sparked the Bowie Baysox to an 11-3 win over the Altoona Curve in front of 4,529 at Prince George's Stadium Friday night.Altoona (15-12) scored their first runs of the series in the first inning, using a Jared Oliva double and a Logan Hill single
7/15 -- Wells Cruises in 4-2 Baysox Win
Lefty throws eight strong innings in series opener.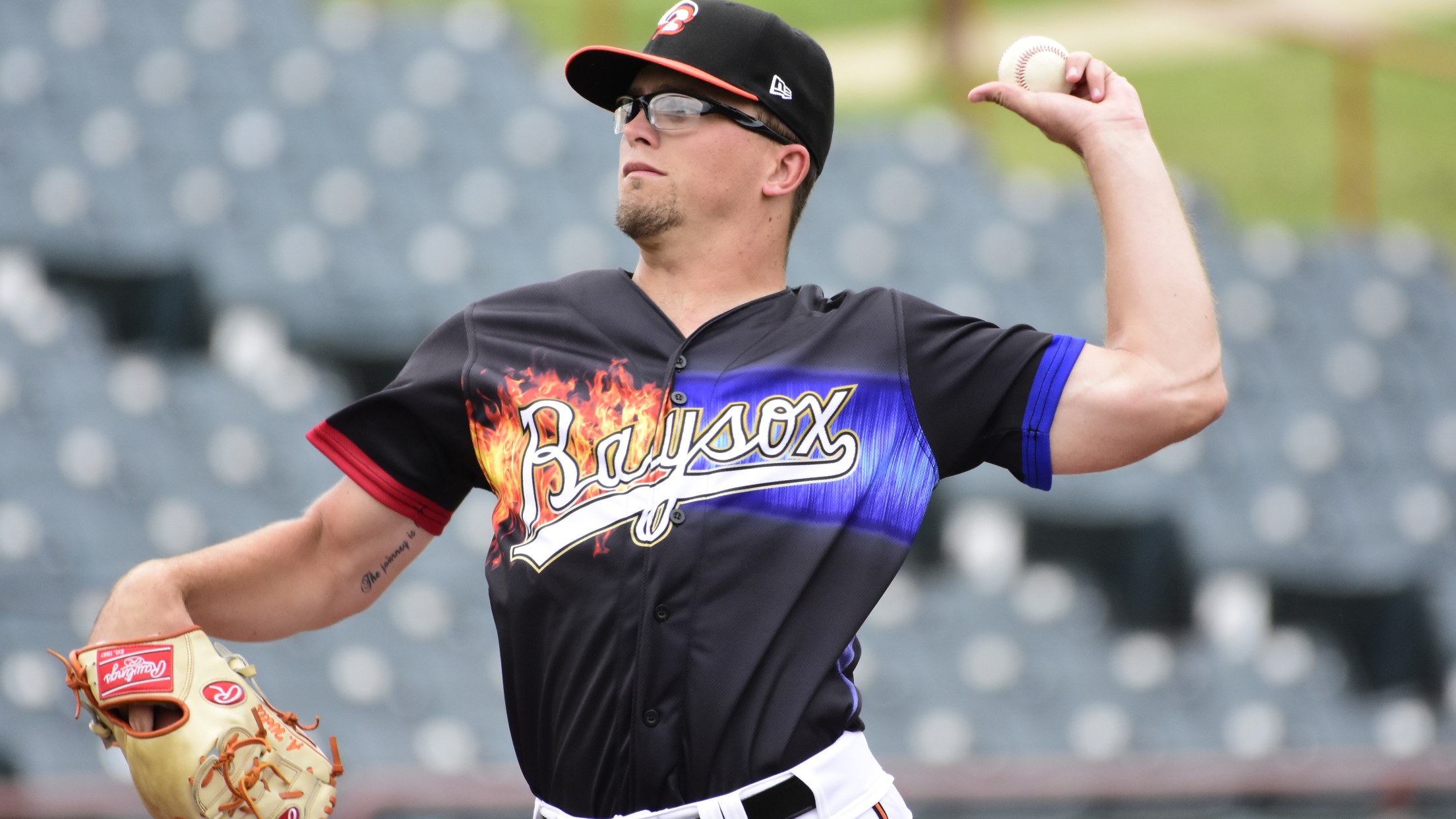 BOWIE, Md. - Alex Wells cruised through eight innings to lead the Bowie Baysox to a 4-2 victory over the Harrisburg Senators in front of 1,784 at Prince George's Stadium Monday night.The Australian lefty earned his eighth win of the season and maintained his Eastern League-leading 1.95 ERA by allowing
Mountcastle reigns as Orioles start rebuild
Baltimore's No. 2 prospect earns fourth straight All-Star nod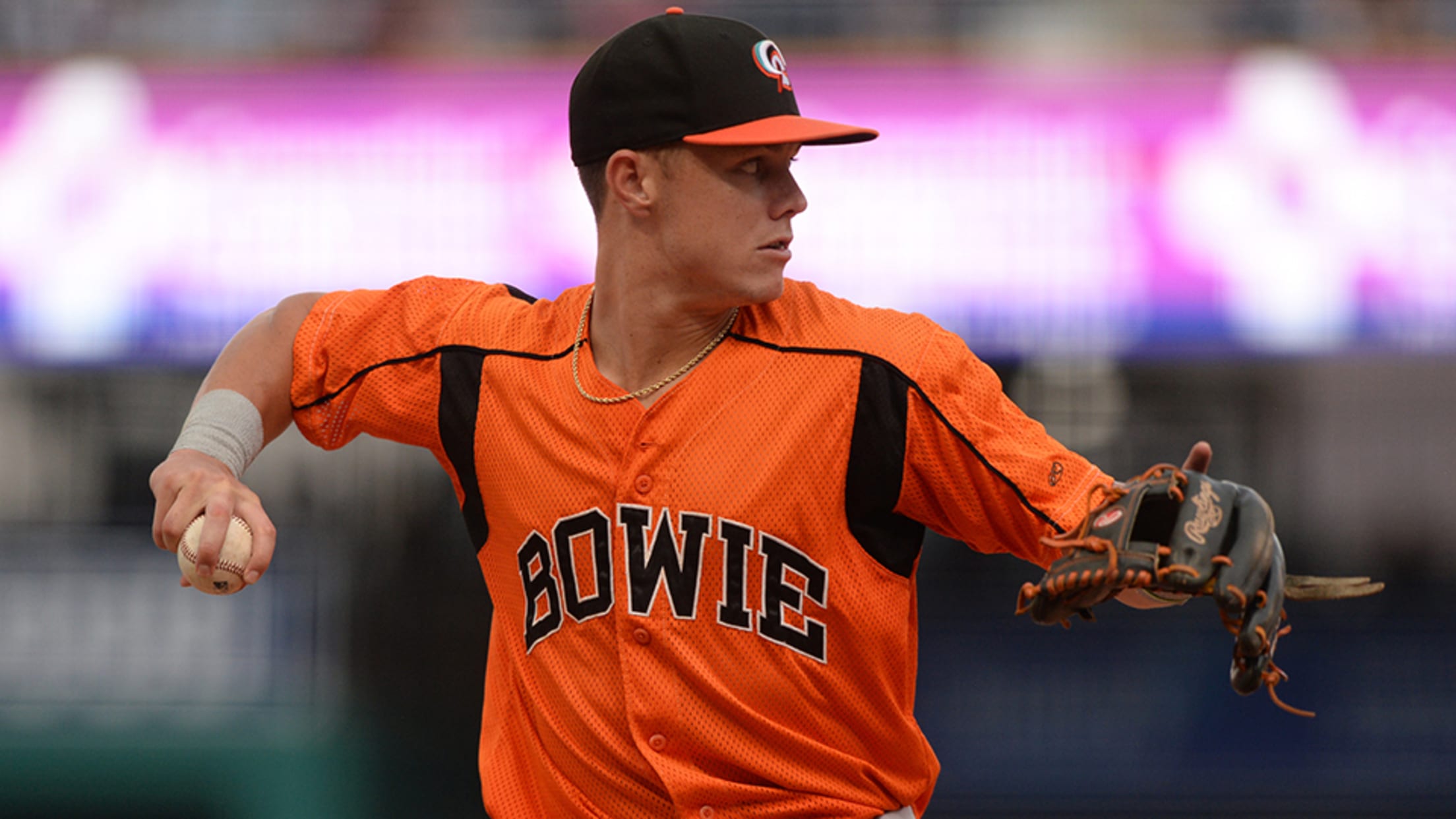 Each offseason, MiLB.com goes position by position across each system and honors the players -- regardless of age or prospect status -- who had the best seasons in their organization. Click here to locate your favorite club.For the team with the Majors' lowest win total, things have nowhere to go
Mullins and McGowin Win Weekly Awards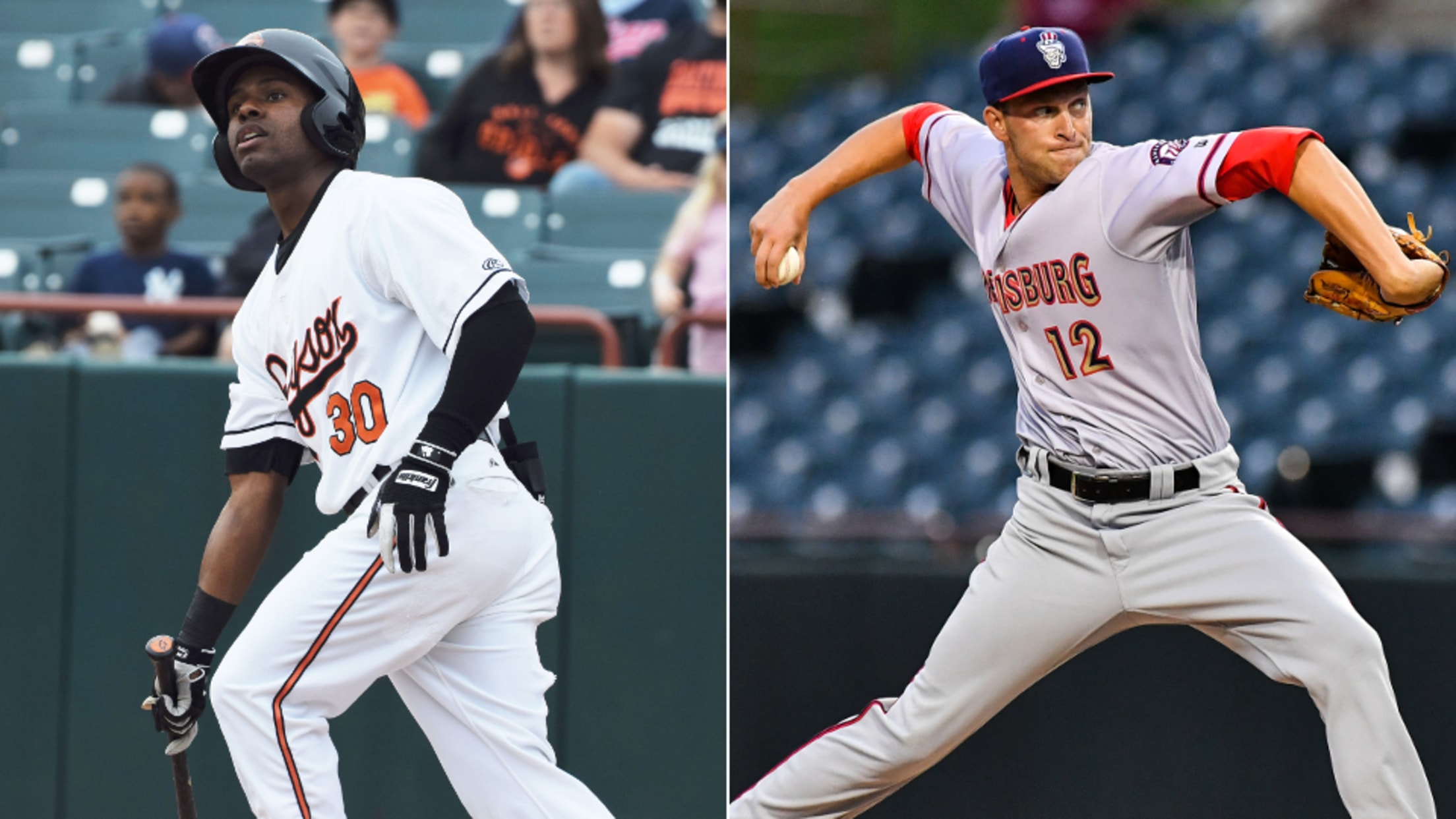 PORTLAND, ME - The Eastern League is pleased to announce the winners of the Eastern League Player of the Week Award and Eastern League Pitcher of the Week Award for the period of May 21st through May 27th.
Prospect Roundup: Games of May 20
Angels' Fletcher strengthens resume; Fried bests Stewart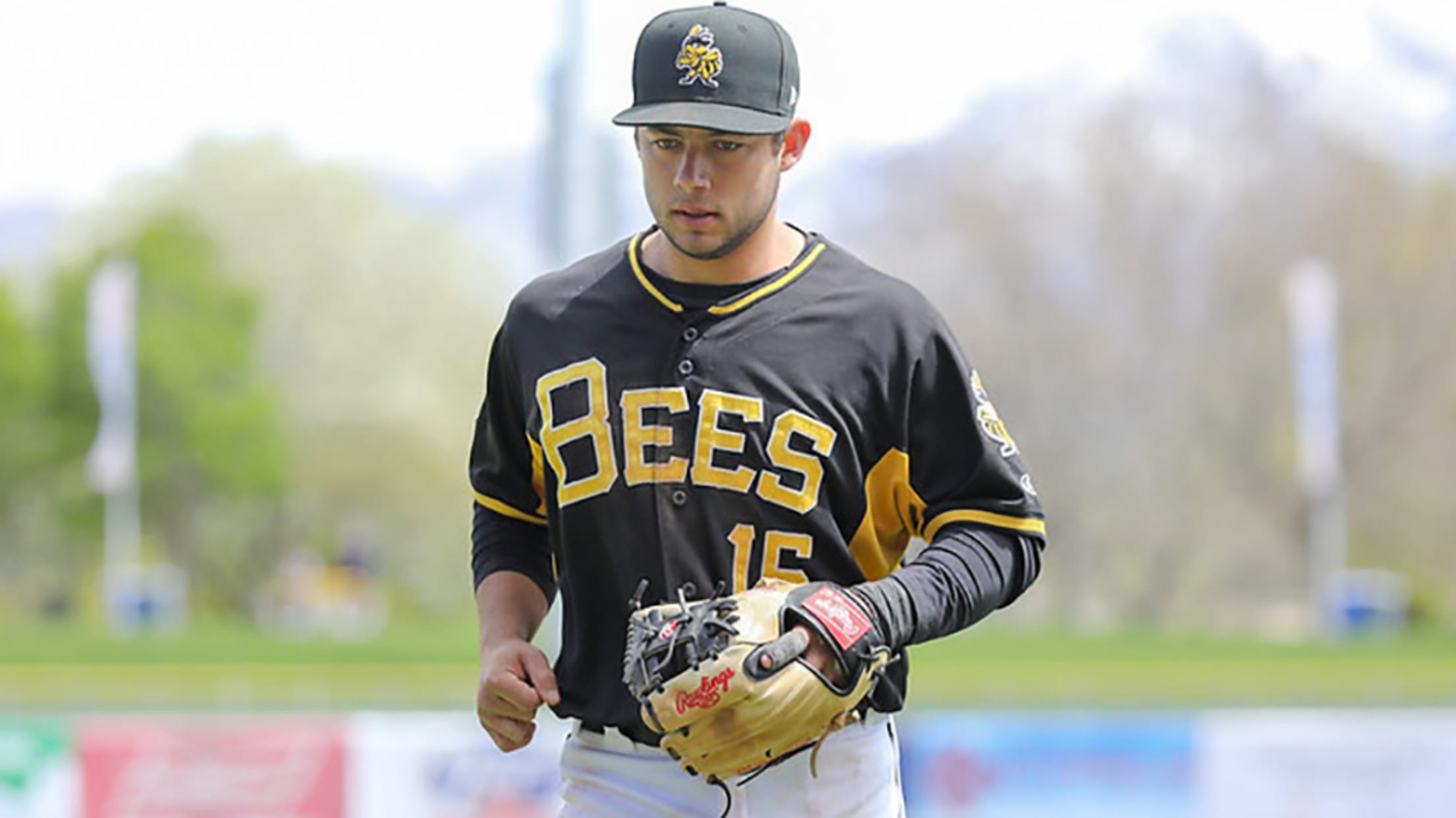 Theme of the dayTeens:Juan Soto's Major League debut with the Nationals, making him the youngest player in The Show this season, would have been the prime driver of the news on any other day. But Vladimir Guerrero Jr. did his best to wrestle back the "Best 19-Year-Old Prospect" belt by
Step By Step
Perseverance and trusting the process has one Baysox outfielder knocking on Baltimore's door.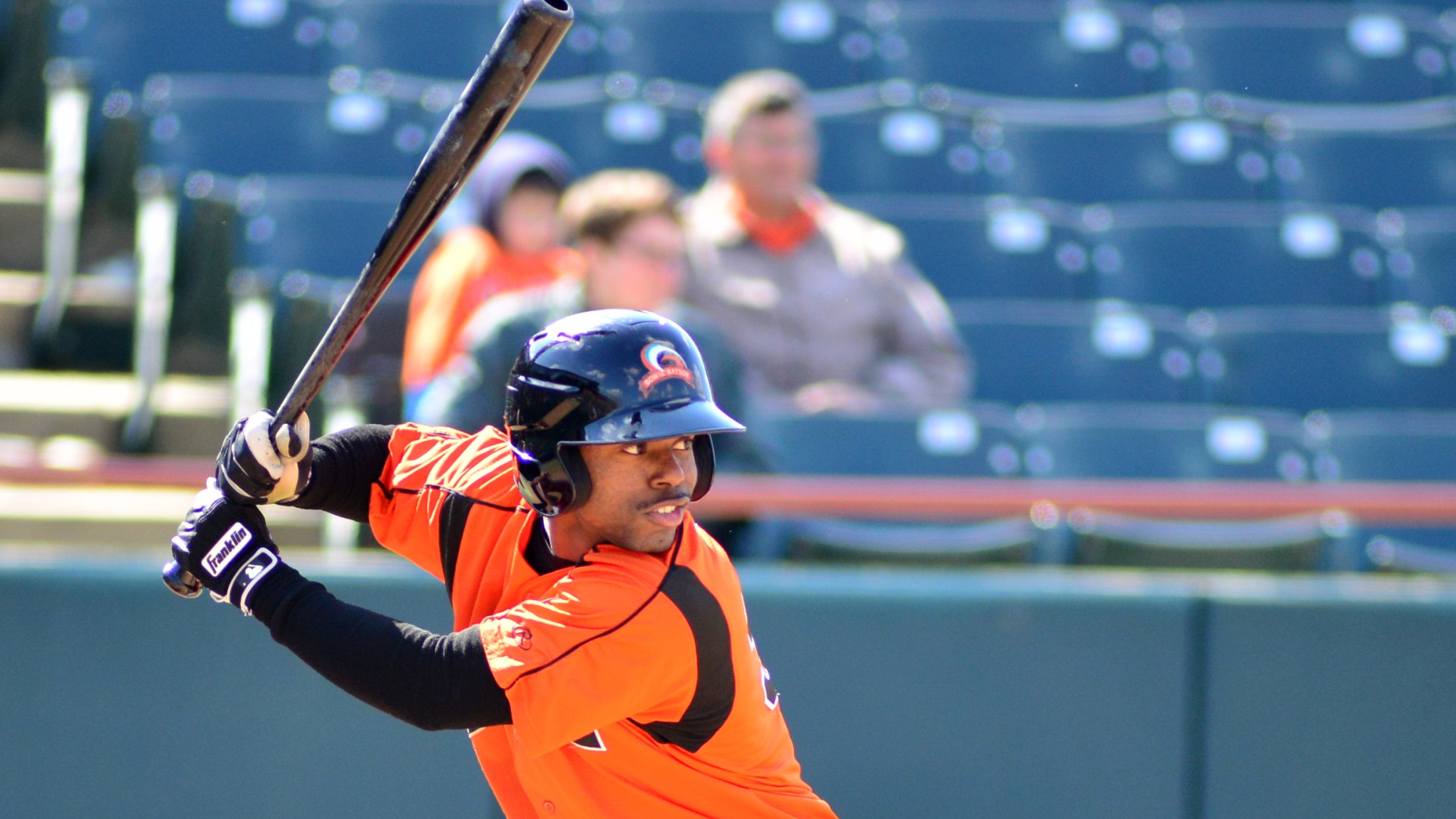 Four-year-old Cedric Mullins started his journey to Camden Yards in his Snellville, Ga., backyard.
Orioles summon Mountcastle to Spring Training
MLB's No. 98 overall prospect headlines Baltimore's invitees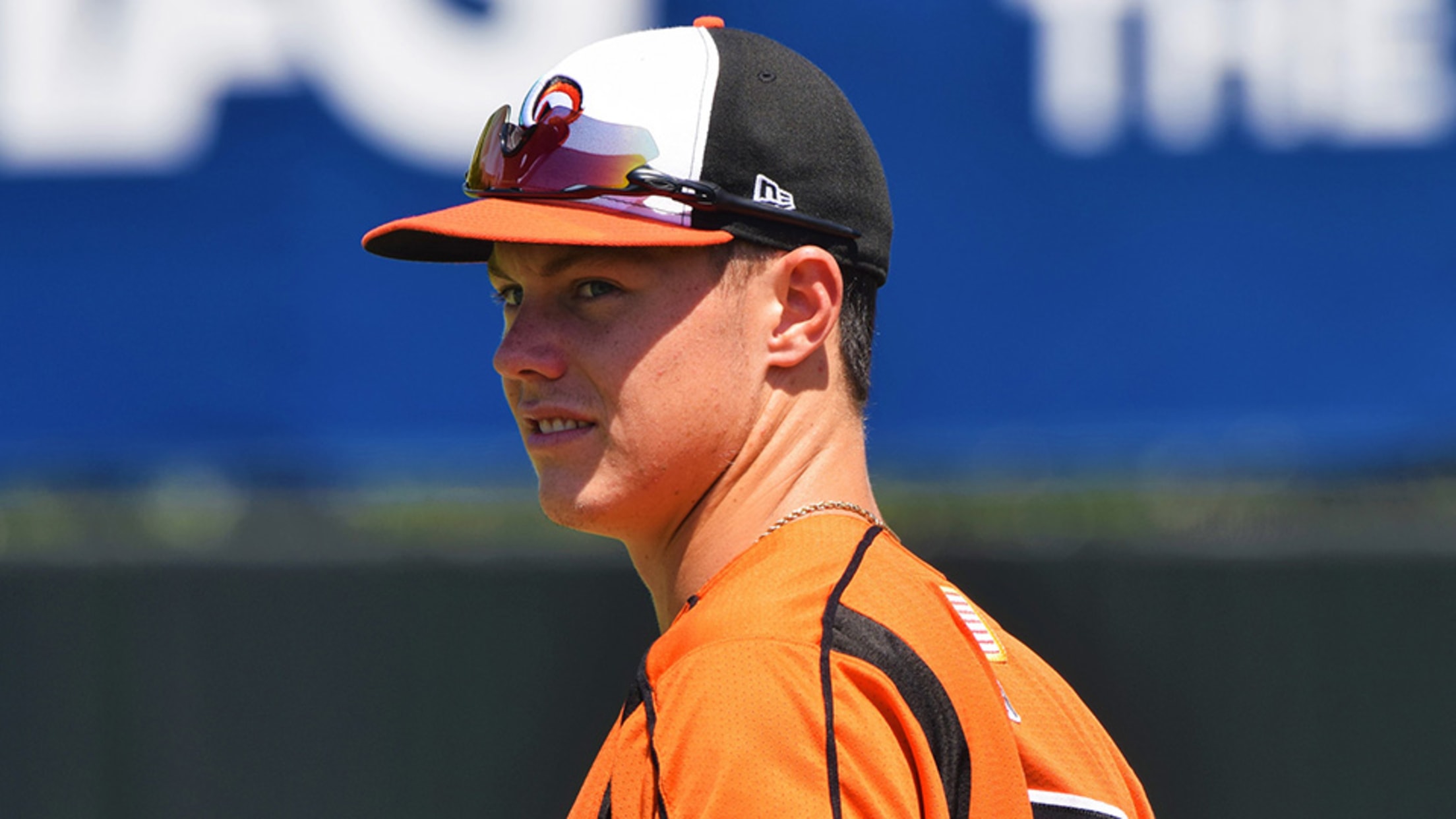 Austin Hays received much of the attention in the Orioles farm system last season, but Ryan Mountcastle wasn't far behind. Now Mountcastle will join his former teammate at the big club's spring camp.The 20-year-old shortstop was one of 19 non-roster invitees Baltimore will bring to Major League Spring Training, the
Baysox's Mullins stays red-hot at the plate
Orioles No. 17 prospect collects four hits, runs streak to nine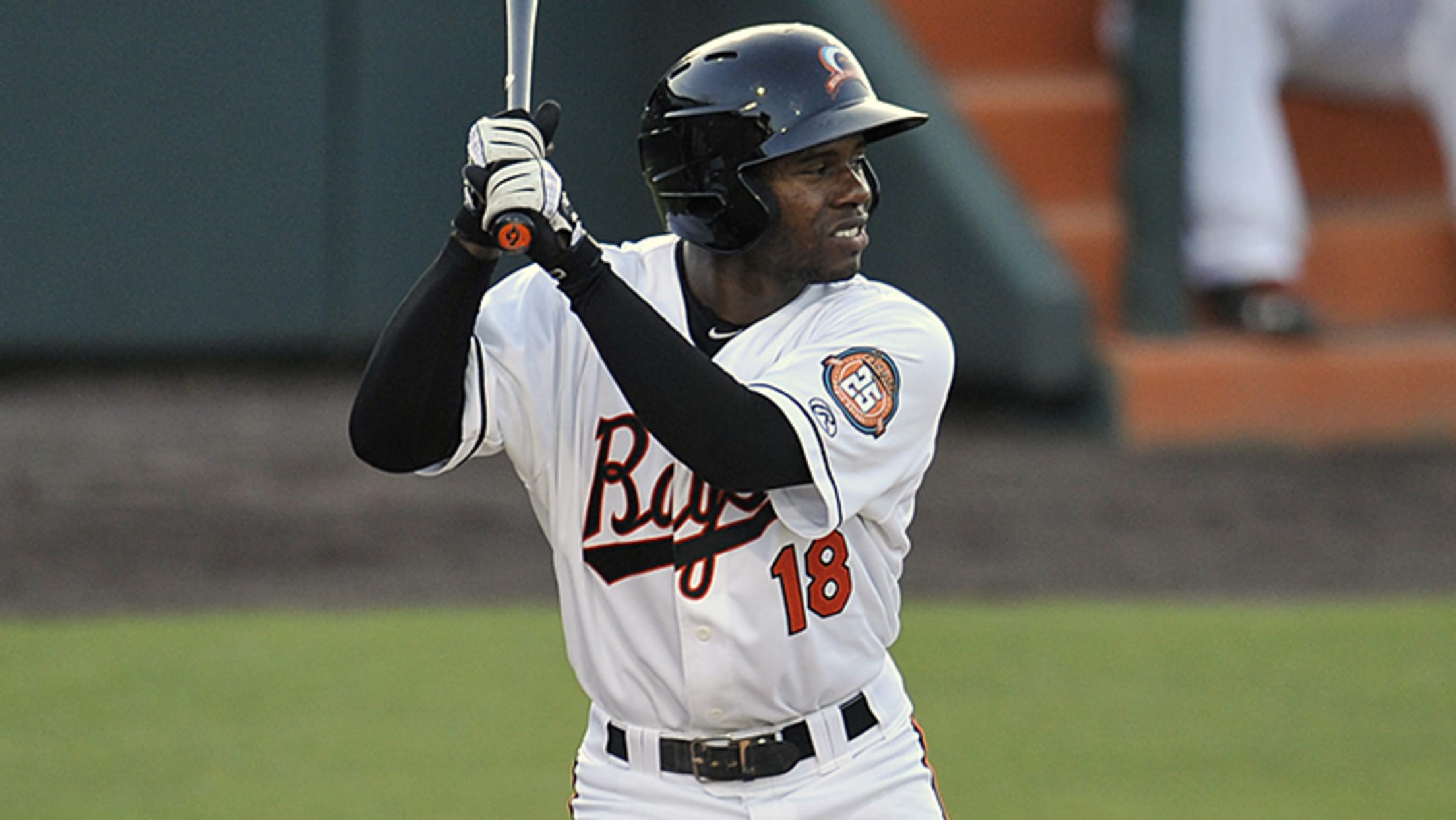 Through the first 14 games of the season, Cedric Mullins posted a 1.089 OPS and it looked like he was beginning a breakout campaign. Then the 22-year-old tweaked his left hamstring and hit the disabled list for more than a month. It hasn't thrown the Orioles' No. 17 prospect off his game. 
O's Mullins highlights first Players of the Week
No. 19 Baltimore prospect leads Minors in hits, runs, total bases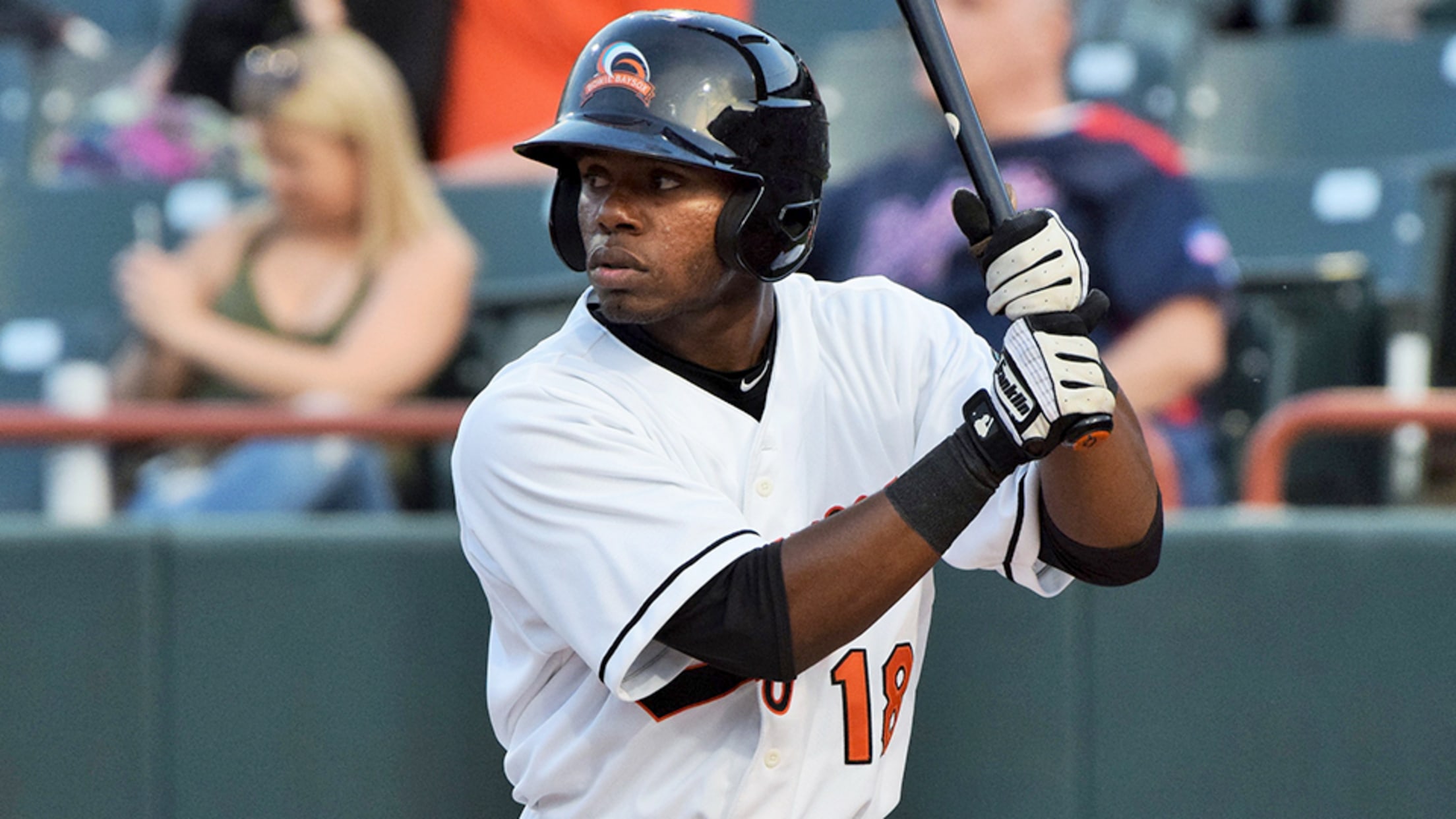 Cedric Mullins waited until the very last week of Class A Delmarva's 2016 season to capture the South Atlantic League Player of the Week award. Now with Double-A Bowie, he made sure he won't have to wait nearly that long in 2017.The Orioles' No. 19 prospect was named Eastern League
Mullins and Adams Win Weekly Awards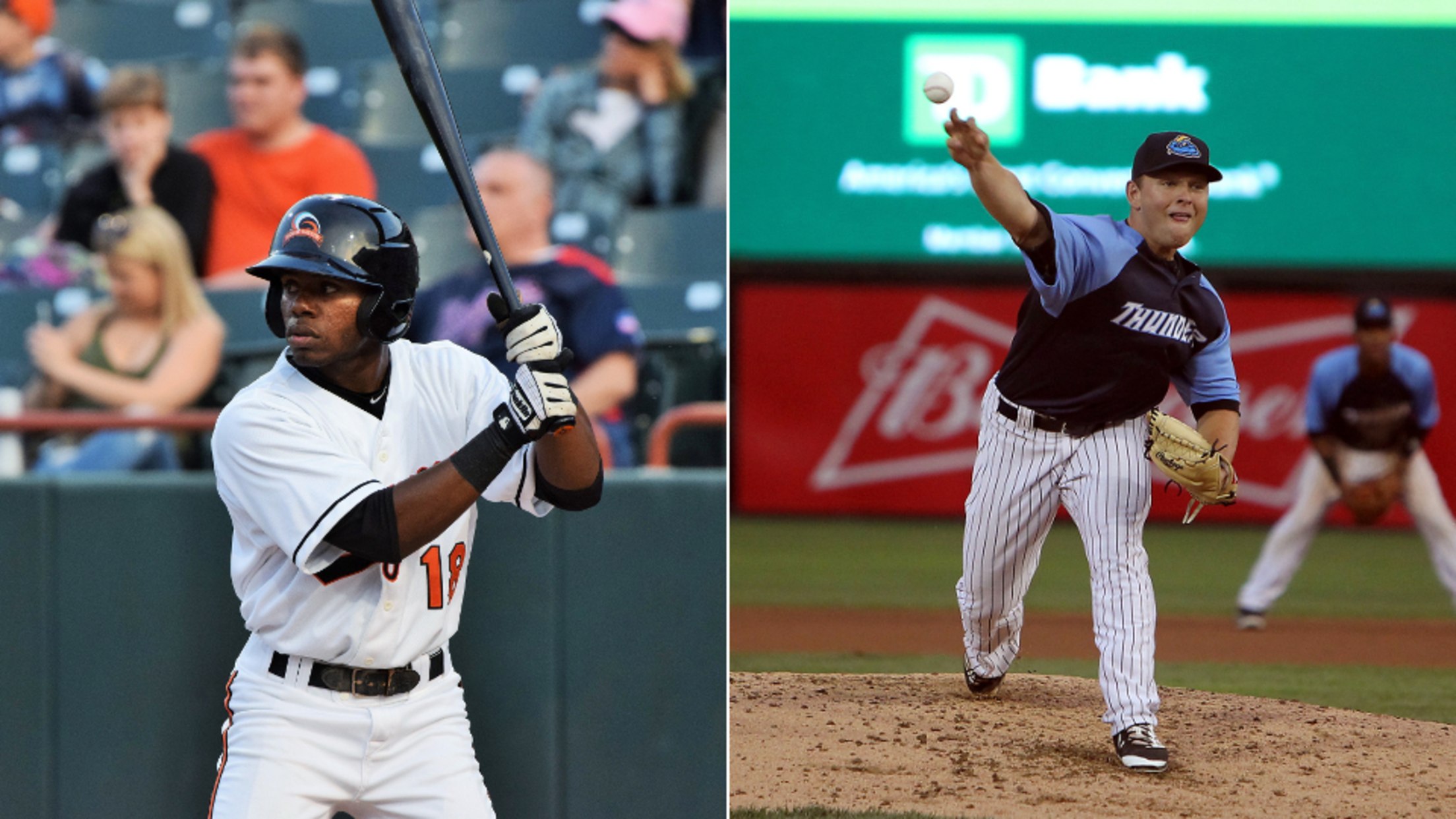 Prospect Roundup: Games of April 11
Romano carries hot spring into Triple-A; O'Neill, Jones tee off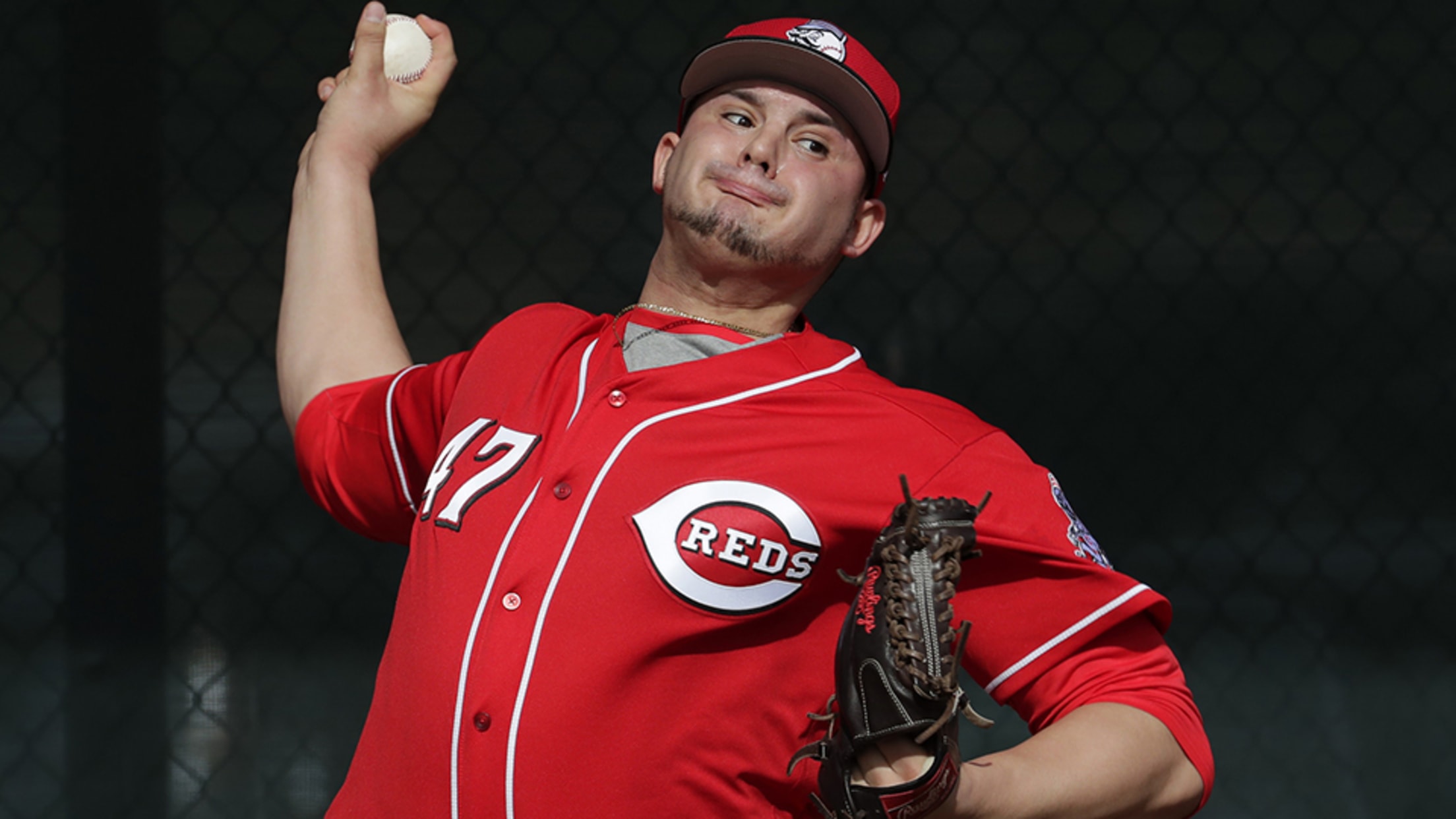 Mariners OF Tyler O'Neill, Triple-A Tacoma: 2-for-5, HR, 2B, RBI, 2 R, 2 K -- O'Neill is known for his power and showed it with two extra-base hits in Tacoma's 7-2 win over El Paso, the homer coming in his first at-bat. In fact, four of his five hits this season
Mullins erupts in Baysox season opener
Orioles No. 19 prospect double shy of cycle, scores four times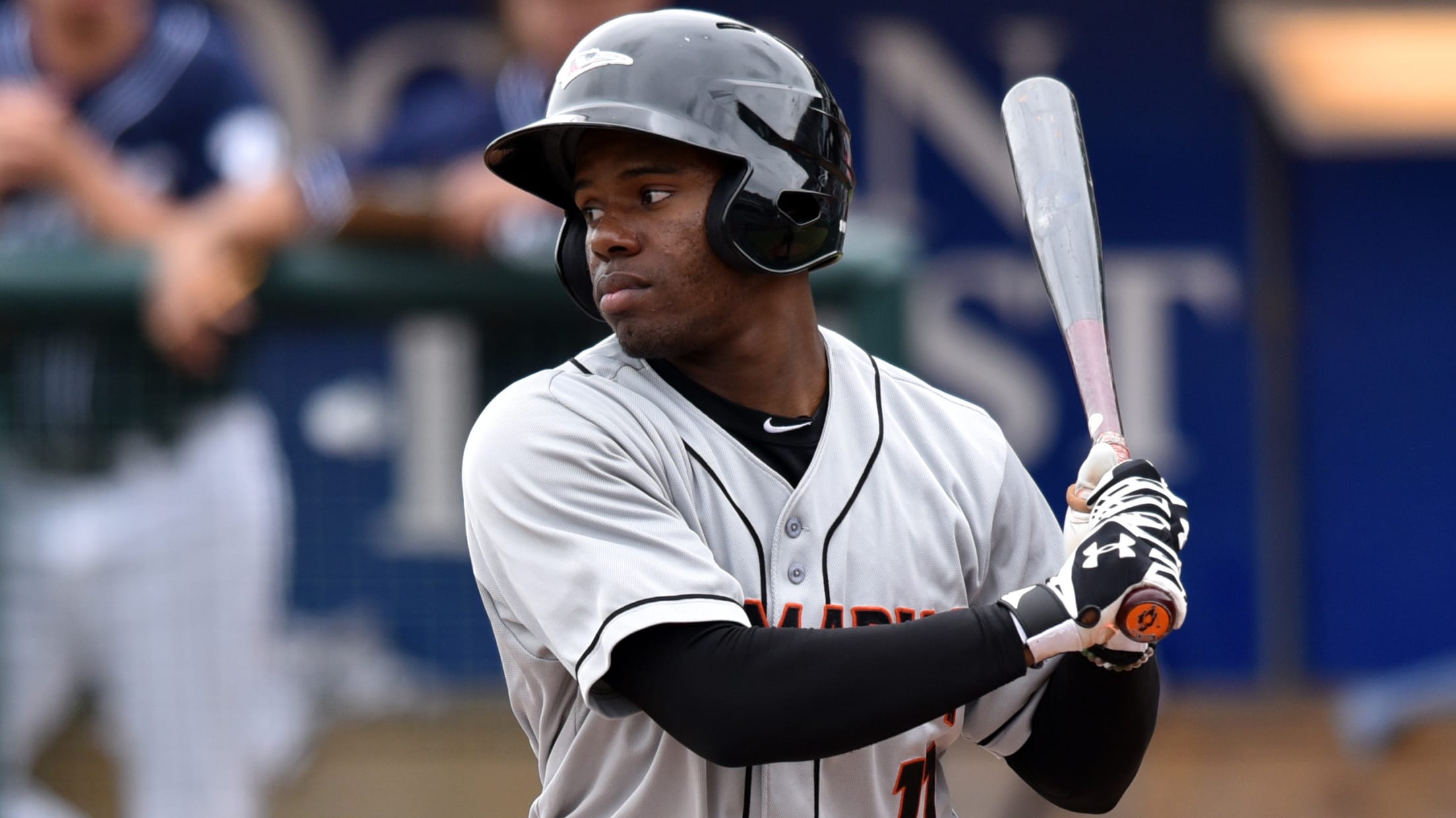 The only thing that could cool off Cedric Mullins on Opening Day was Mother Nature. Baltimore's No. 19 prospect went 4-for-5 -- finishing a double shy of a cycle -- scored four times and drove in two runs as Double-A Bowie outpaced Akron, 13-7, in a snow-shortened affair Thursday at Canal Field.