Top prospects opening 2019 in the Majors
Tatis, Jiménez, Robles lead large crop on MLB's Opening Day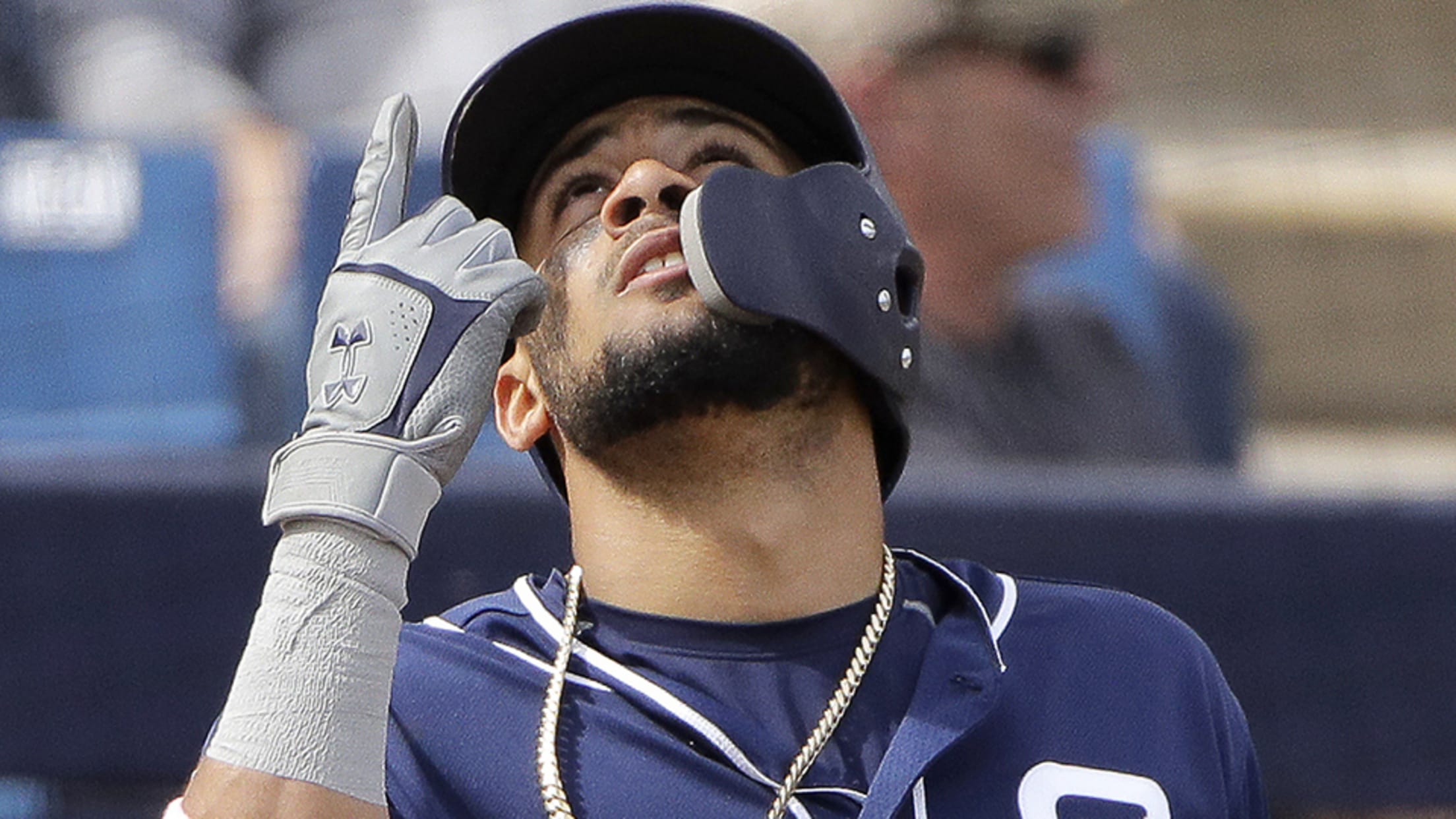 Are the tides turning?This is perhaps the most aggressive teams have been in pushing top prospects to the Major Leagues in recent memory. In 2018, nine of MLB.com's Top 100 Prospects found themselves on Major League Opening Day rosters. This year -- when 28 of the game's 30 clubs will
Astros' James sidelined with strained quad
No. 62 overall prospect potentially out of Houston's rotation race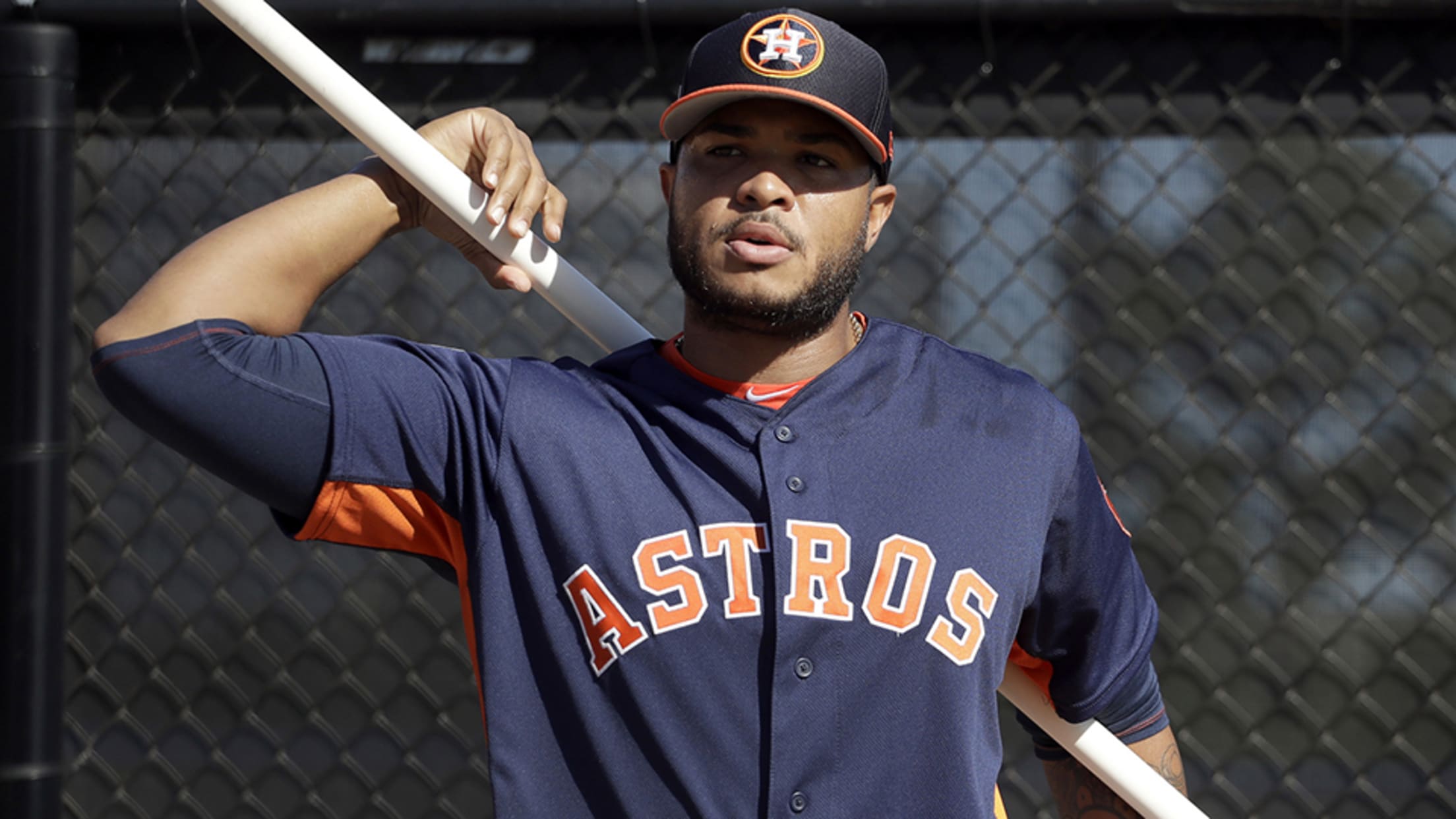 Josh James had a Major opportunity in front of him this spring. Unfortunately, he won't get to take full advantage.MLB.com's No. 62 overall prospect has suffered a strained right quad, Astros manager AJ Hinch told reporters Wednesday. The injury is expected to keep James out of the Major League rotation
Toolshed: 2019 Spring Training preview
Top-100 prospects head to Arizona, Florida with plenty to prove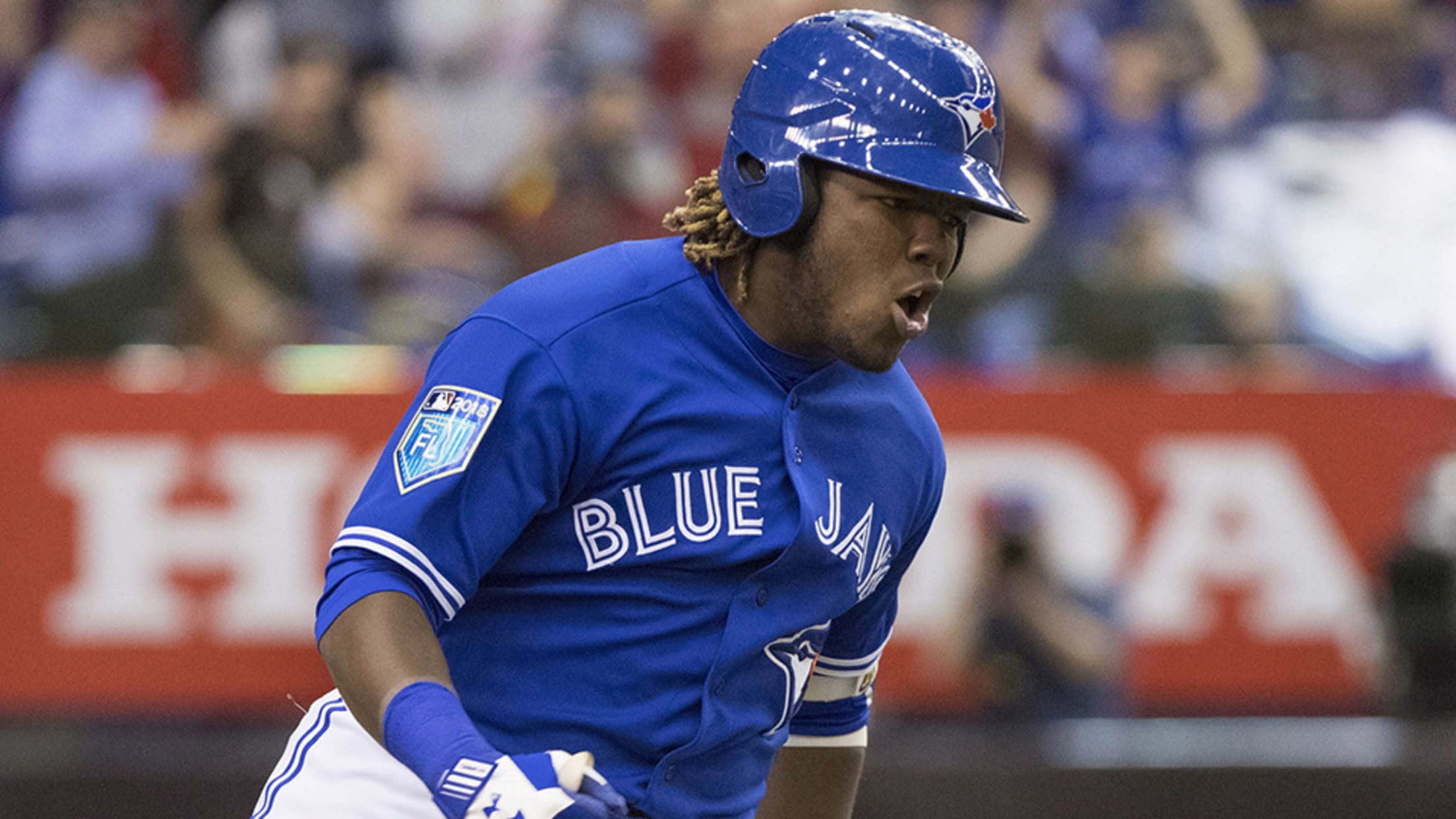 Pitchers and catchers are coming, pitchers and catchers are coming.One of the most optimistic times of the year arrived Sunday when pitchers and catchers reported to Oakland Athletics camp in Mesa, Arizona, officially beginning Spring Training in 2019. Most other tandems will report Tuesday and Wednesday with position players coming
2019 Prospect Projections: AL West rookies
James should help Astros right away while Whitley waits his turn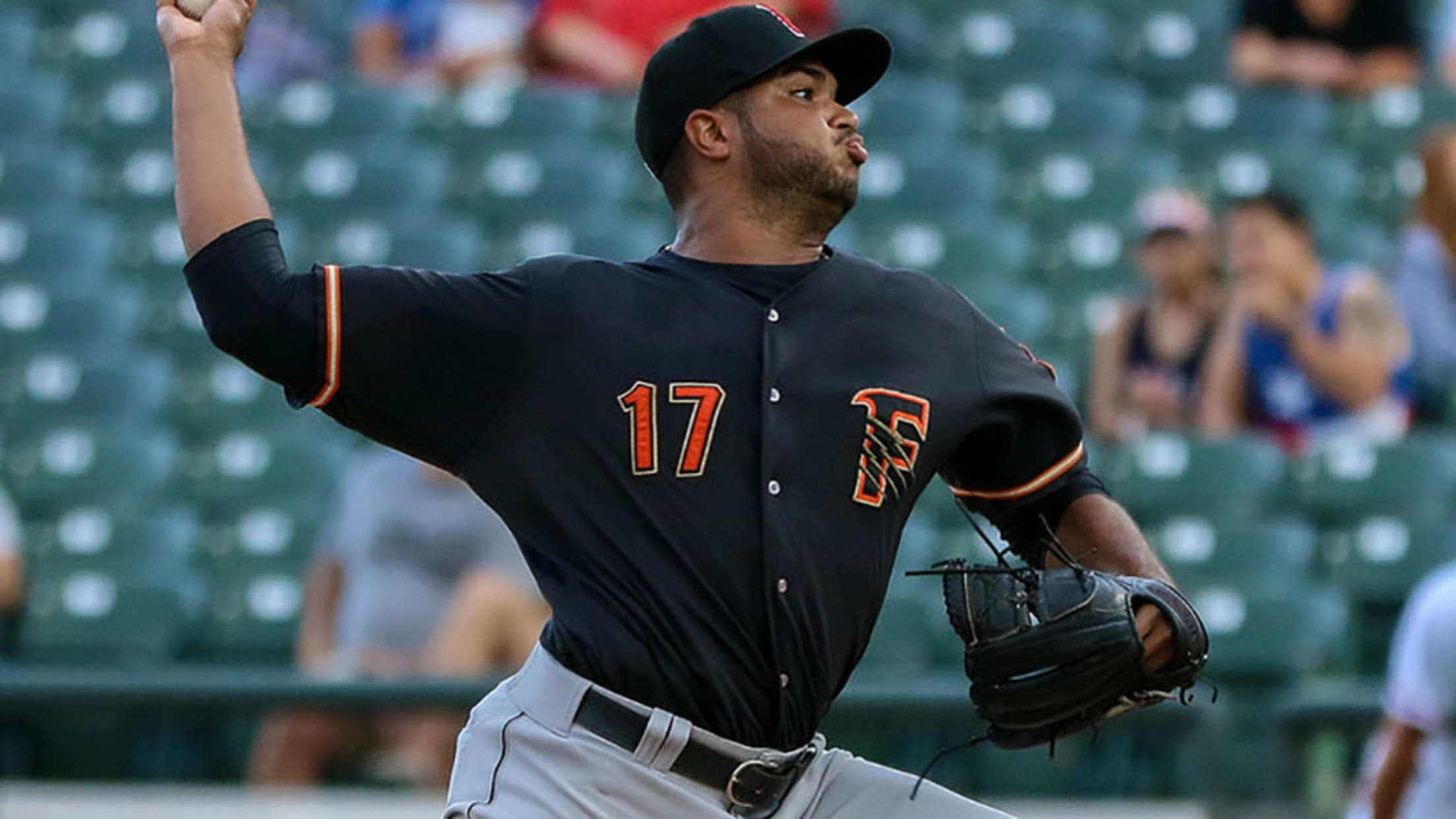 This is the fifth in a six-part Toolshed series that uses FanGraphs' Steamer600 projections to look at how prospects would fare over a full Major League season in 2019. The system bases its forecast on 600 plate appearances for position players, 450 plate appearances for catchers, 200 innings for starting
Elite Astros have reinforcements ready
Tucker, Reed among prospects available for sustained success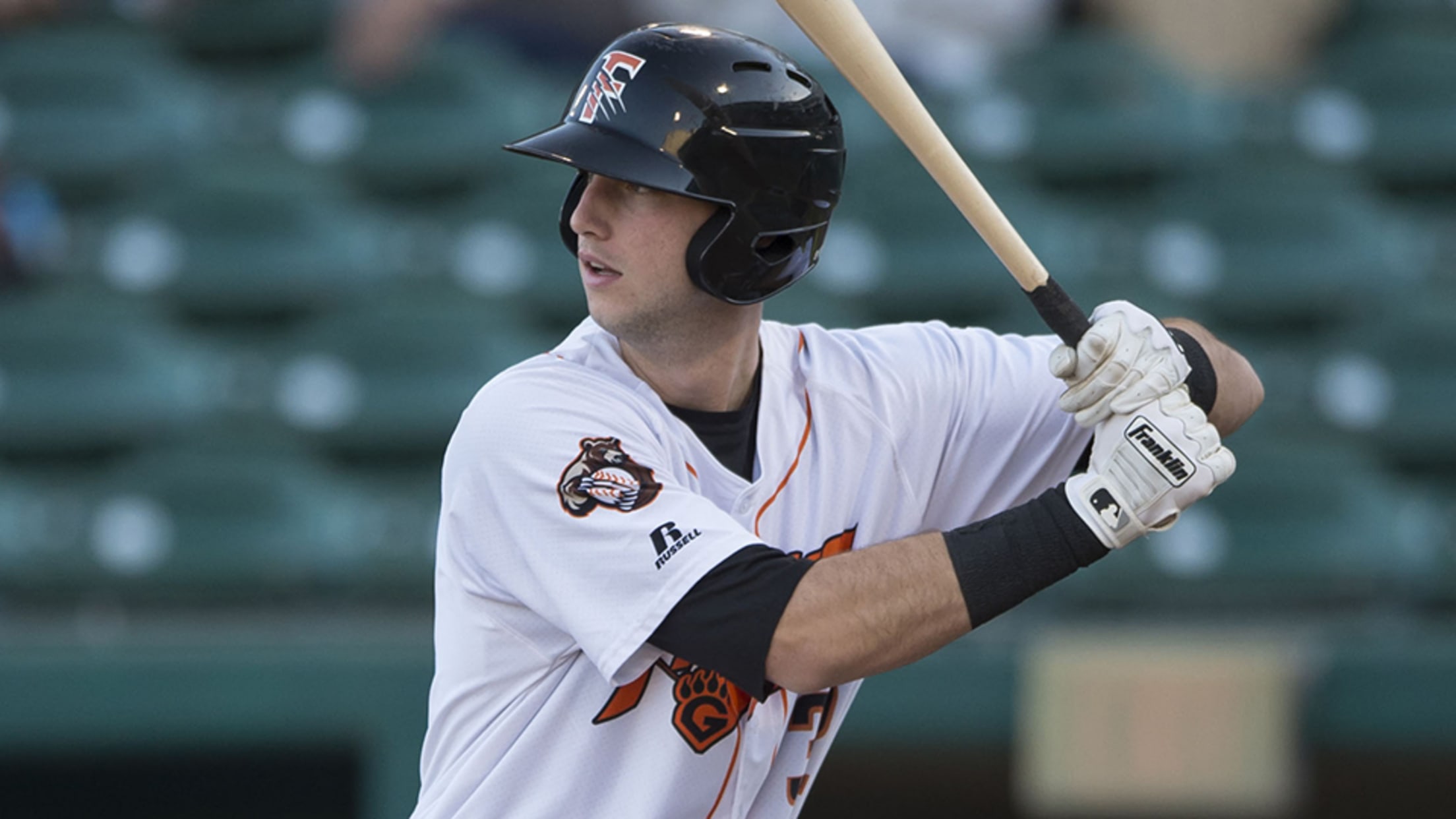 Each offseason, MiLB.com goes position by position across each system and honors the players -- regardless of age or prospect status -- who had the best seasons in their organization. Click here to locate your favorite club.There is such a thing as a good problem, and the Astros have plenty
Tucker repeats as Astros' Player of the Year
MLB.com's No. 8 prospect completed second 20-20 campaign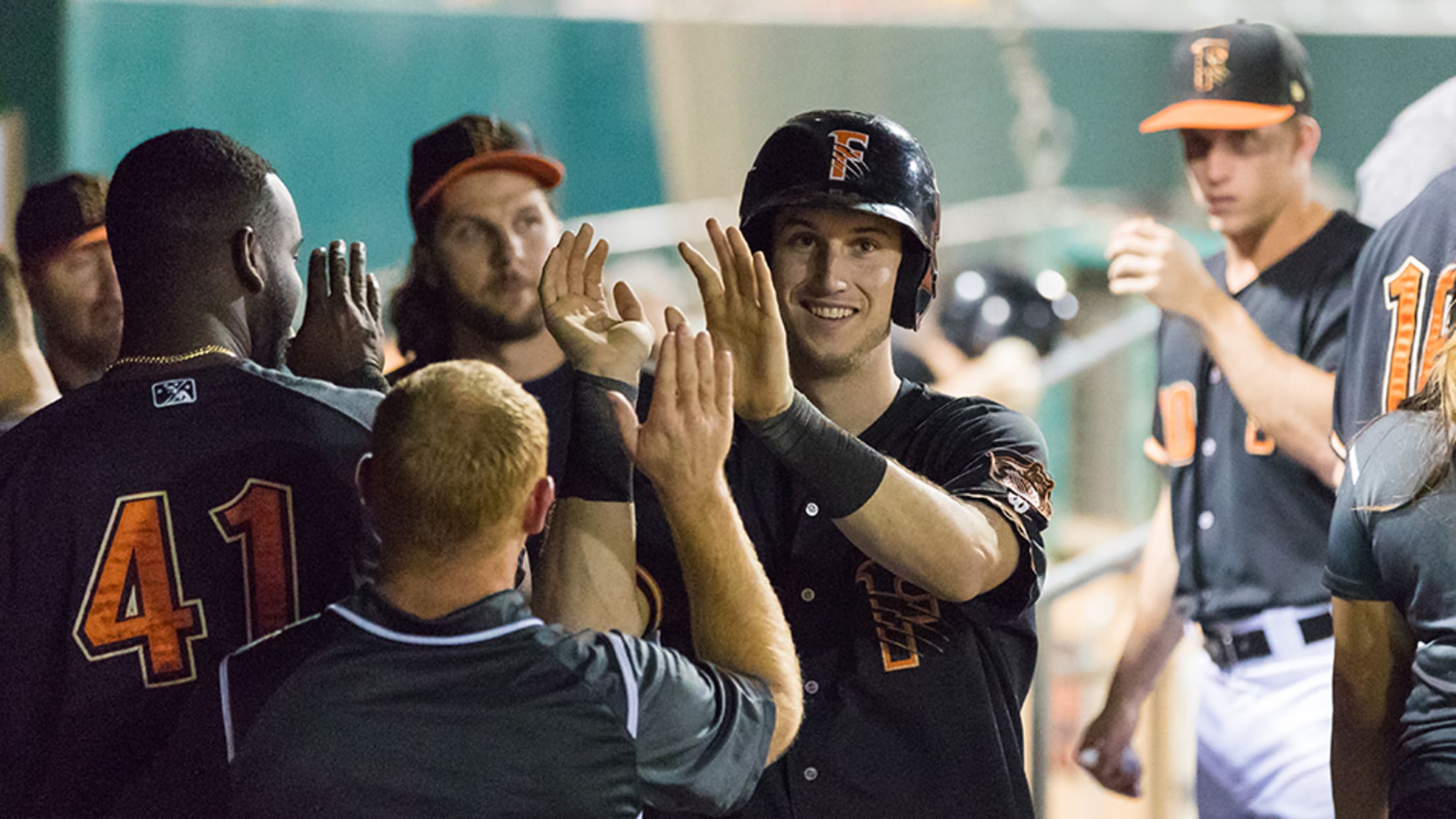 In what proved to be another year filled with gaudy offensive numbers, Kyle Tucker earned himself one more personal accolade. MLB.com's No. 8 overall prospect scorched his way through the Pacific Coast League this season to garner the Astros' Minor League Player of the Year for the second straight season. sixth-ranked
Toolshed: Most memorable stats of 2018
Guerrero's average, Soto's quick push made for fun season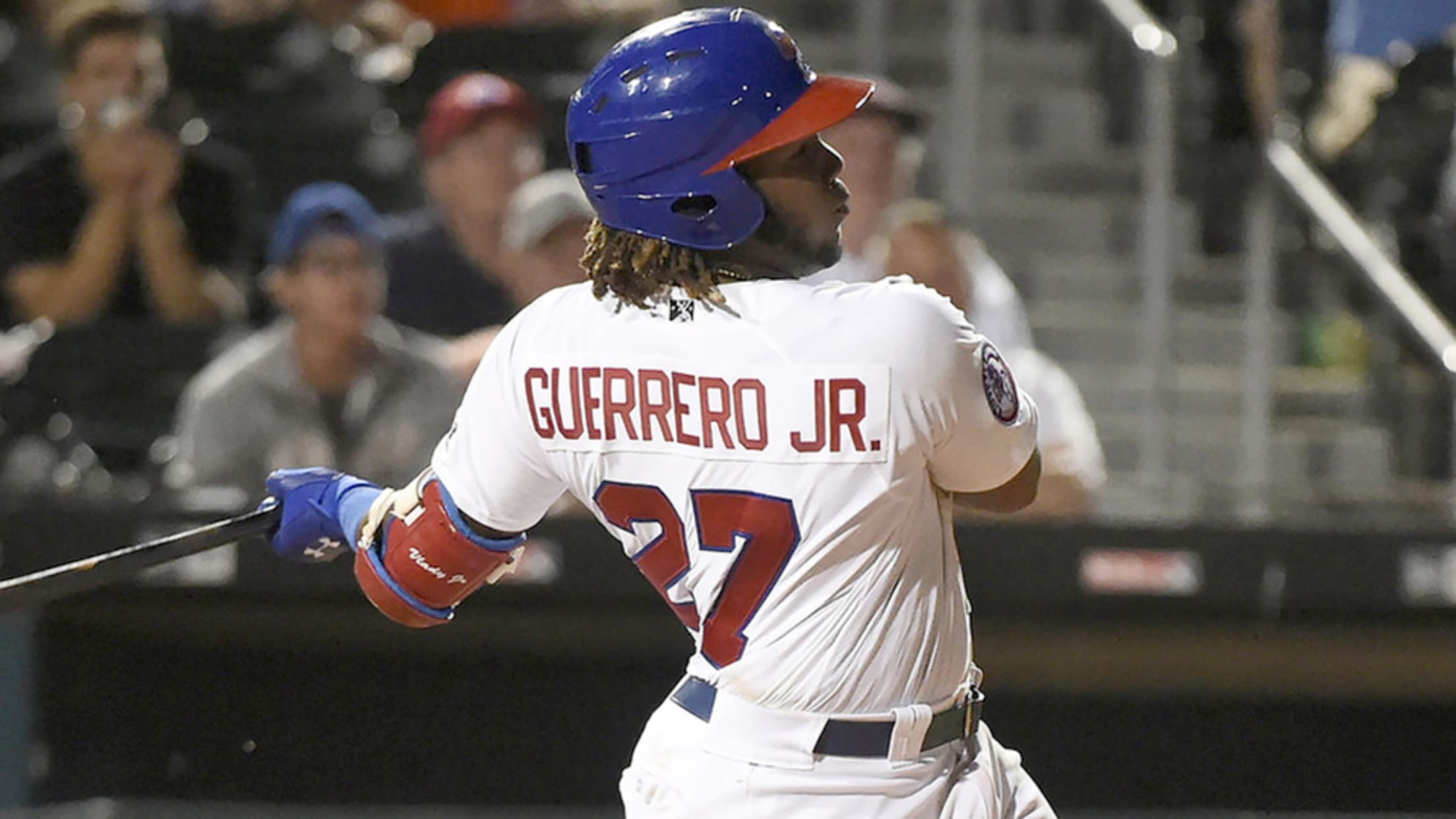 Baseball is a game of numbers, and there are always going to be some statistics and figures that are more memorable than others. Seventy-three home runs. A .406 average. A 56-game hitting streak. A 116-win season. With the Minor League season coming to a close this week, Toolshed looks back on
Grizzlies can't hang on in 6-5 loss (10) at Memphis
Redbirds rally down 5-0 after four innings; A.J. Reed (3-for-5, double, 3 RBI) has hit safely in 10 of 11 games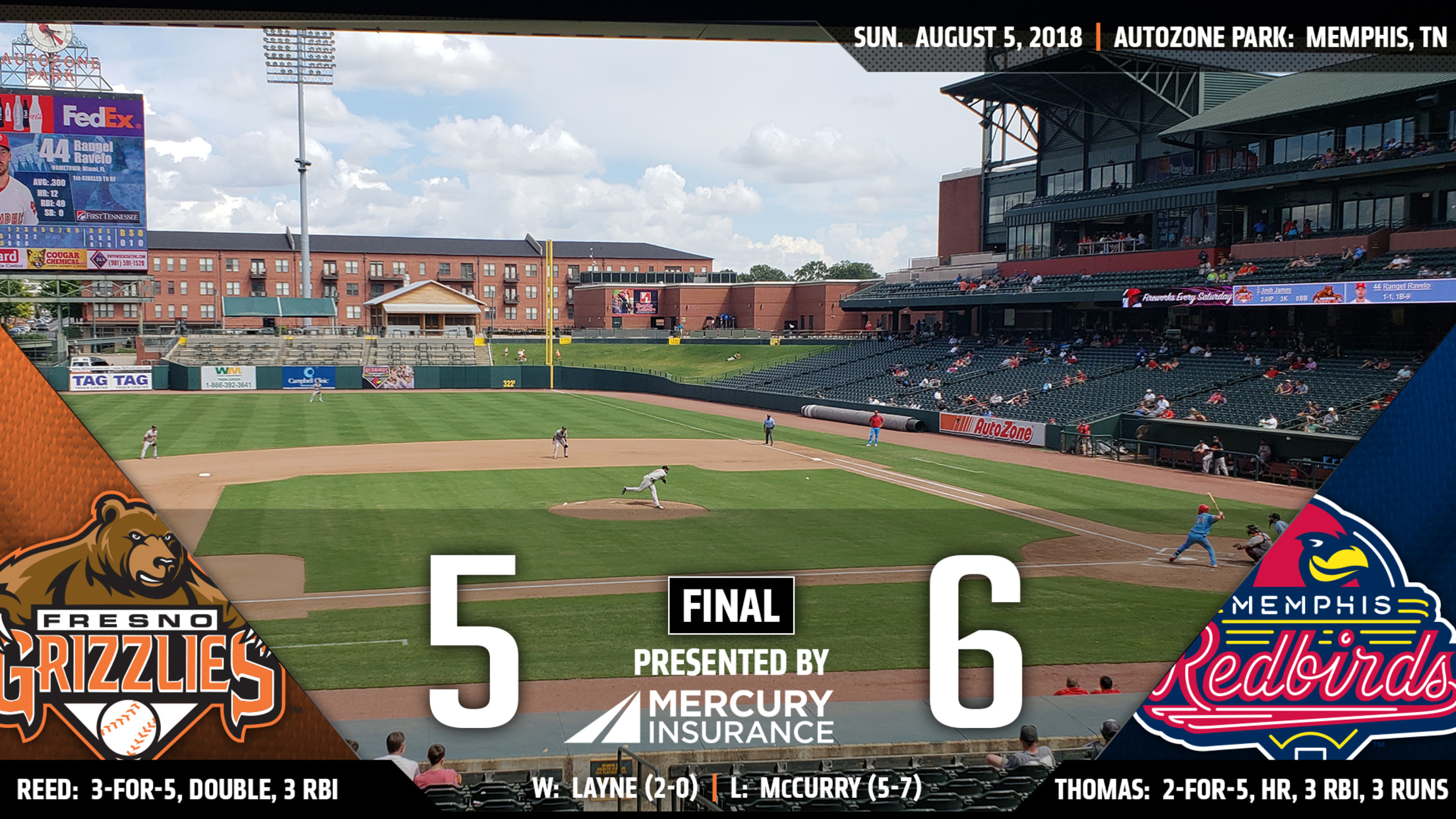 The Fresno Grizzlies (64-49) fell to 1-4 on their seven-game road trip through Tennessee, surrendering a 5-0 fourth inning lead on Sunday before dropping a 6-5 decision in 10 innings to the Memphis Redbirds (71-42). The Grizzlies slipped to 4-6 in extra innings this season (1-3 road).Fresno struck in the
Fresno earns a series split after a 5-3 win over Omaha
Yordan Alvarez drills two-run homer in the 3rd; Pitching staff fans 11, brings season-total to 1,039 punchouts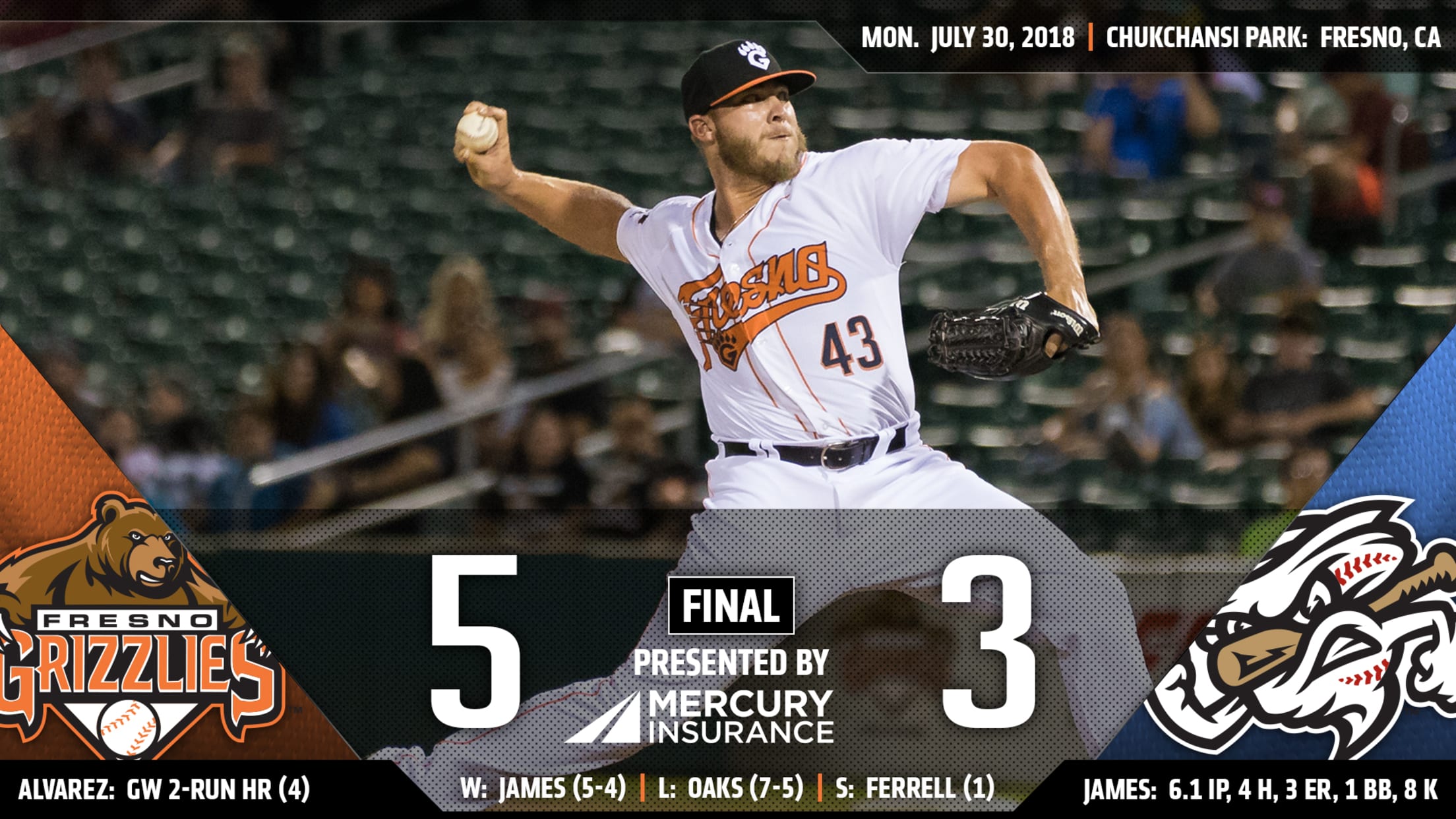 The Fresno Grizzlies (63-45) beat the Omaha Storm Chasers (49-58) 5-3 Monday night from Chukchansi Park. With the victory, Fresno earned a series split and improved to 8-8 in two-run affairs. The win kept the Grizzlies division lead over the Reno Aces at eight games with 32 left to play.Starter
James and Tacos sizzle past Cubs 2-1 Tuesday night
Josh James fans 11 over six innings; Tyler White extends current team-high hit streak to 10 games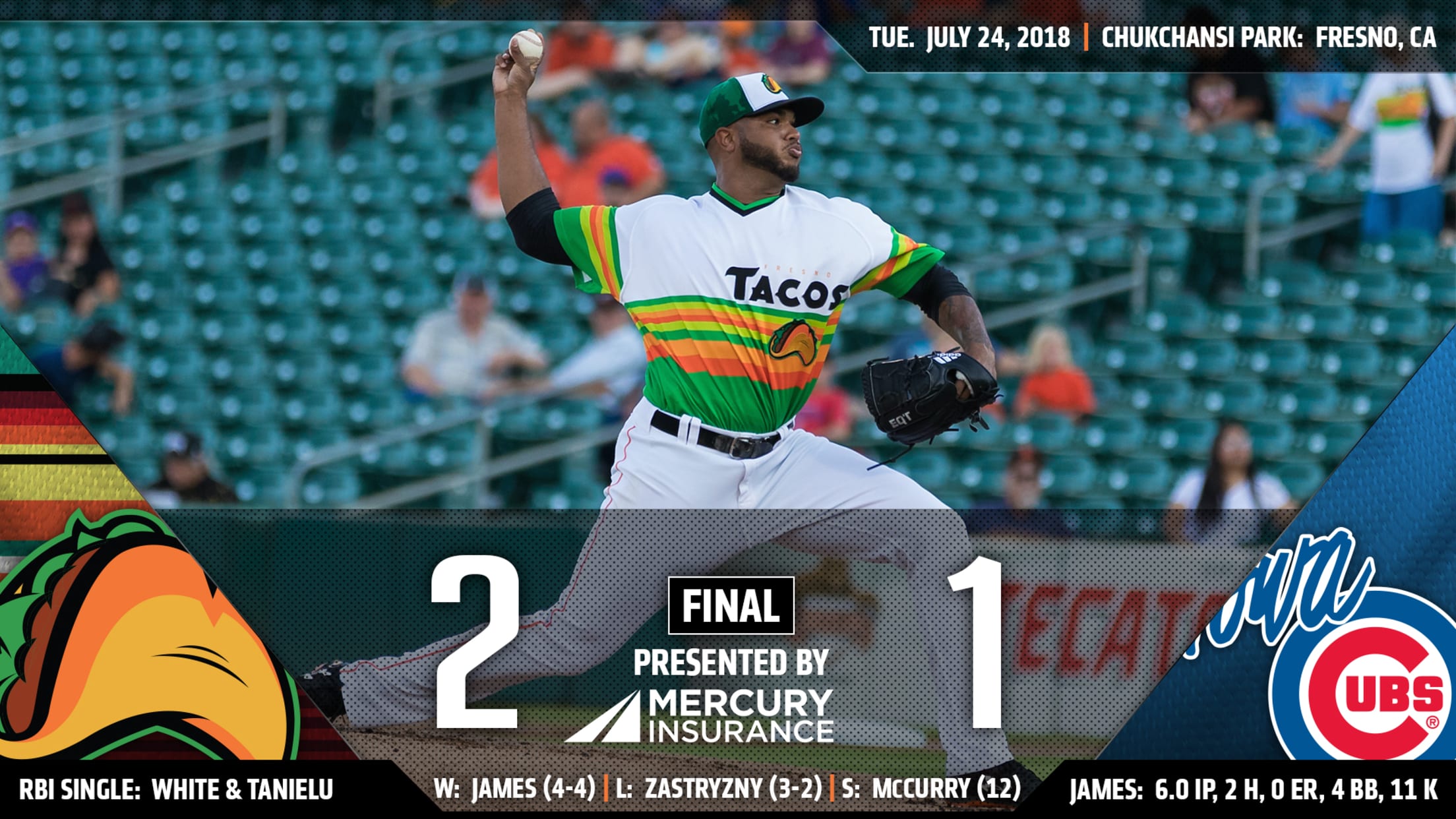 The Fresno Tacos (59-43) conquered the Iowa Cubs (37-64) 2-1 Tuesday night from Chukchansi Park. With the victory, Fresno improved to 19-7 in the first game of a series (10-3 at home), 13-17 in one-run affairs and 35-8 when permitting three runs or less.Tacos starter Josh James (4-4, win) hurled
Tacos shell out an 8-3 win over SAC Tuesday night
Four Fresno pitchers combine to strike out 18 on the night; Jake Marisnick launches third homer of the season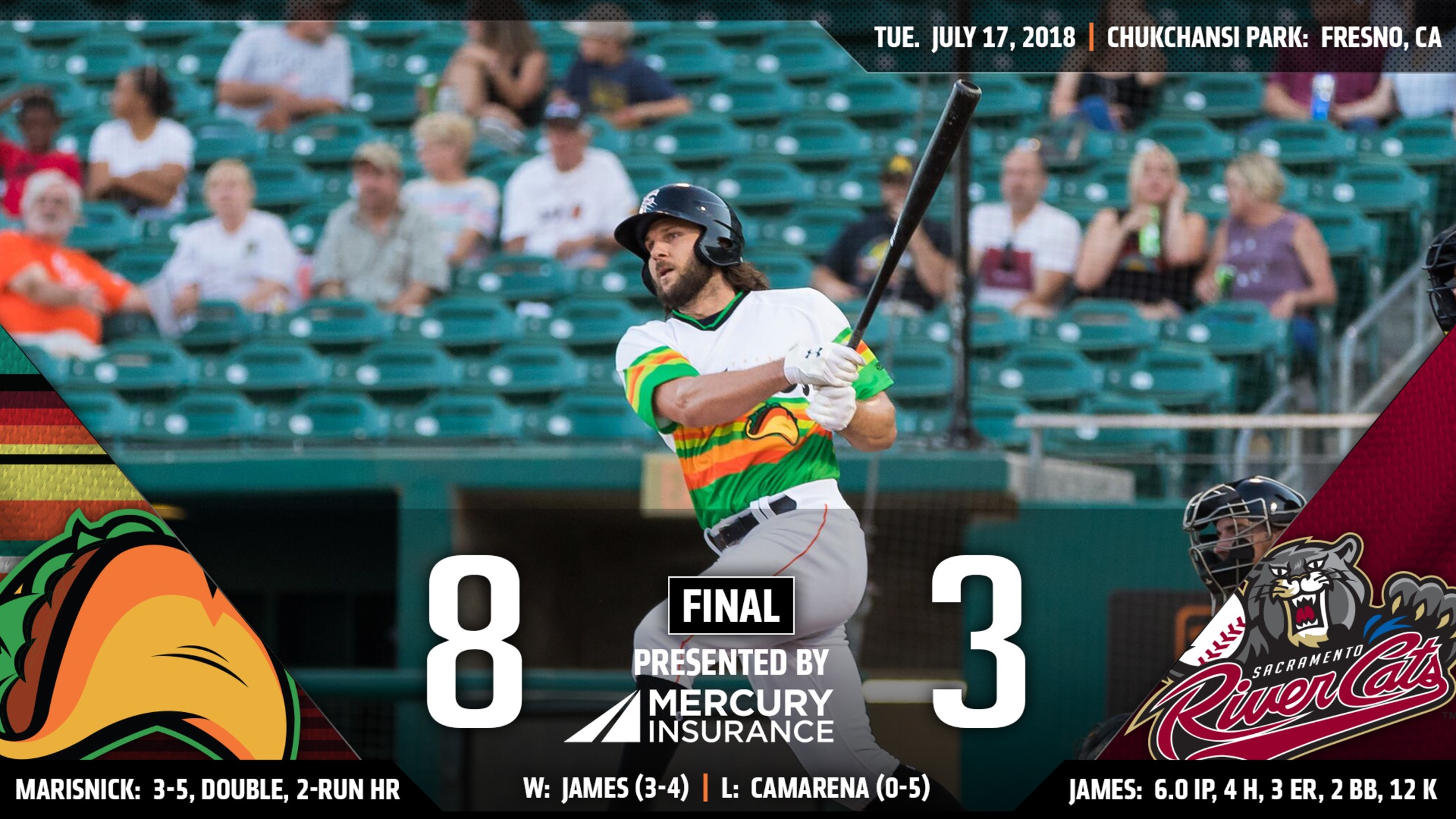 The Fresno Tacos (55-40) smothered the Sacramento River Cats (41-55) 8-3 Tuesday night from Chukchansi Park. Tacos starter Josh James (3-4) enjoyed the run support en route to the win. He hurled six innings, scattering four hits, three runs (earned), while walking a pair and punching out 12 (one looking).
Prospect Roundup: Games of July 1
Astros' James racks up more K's; Cease gets back on track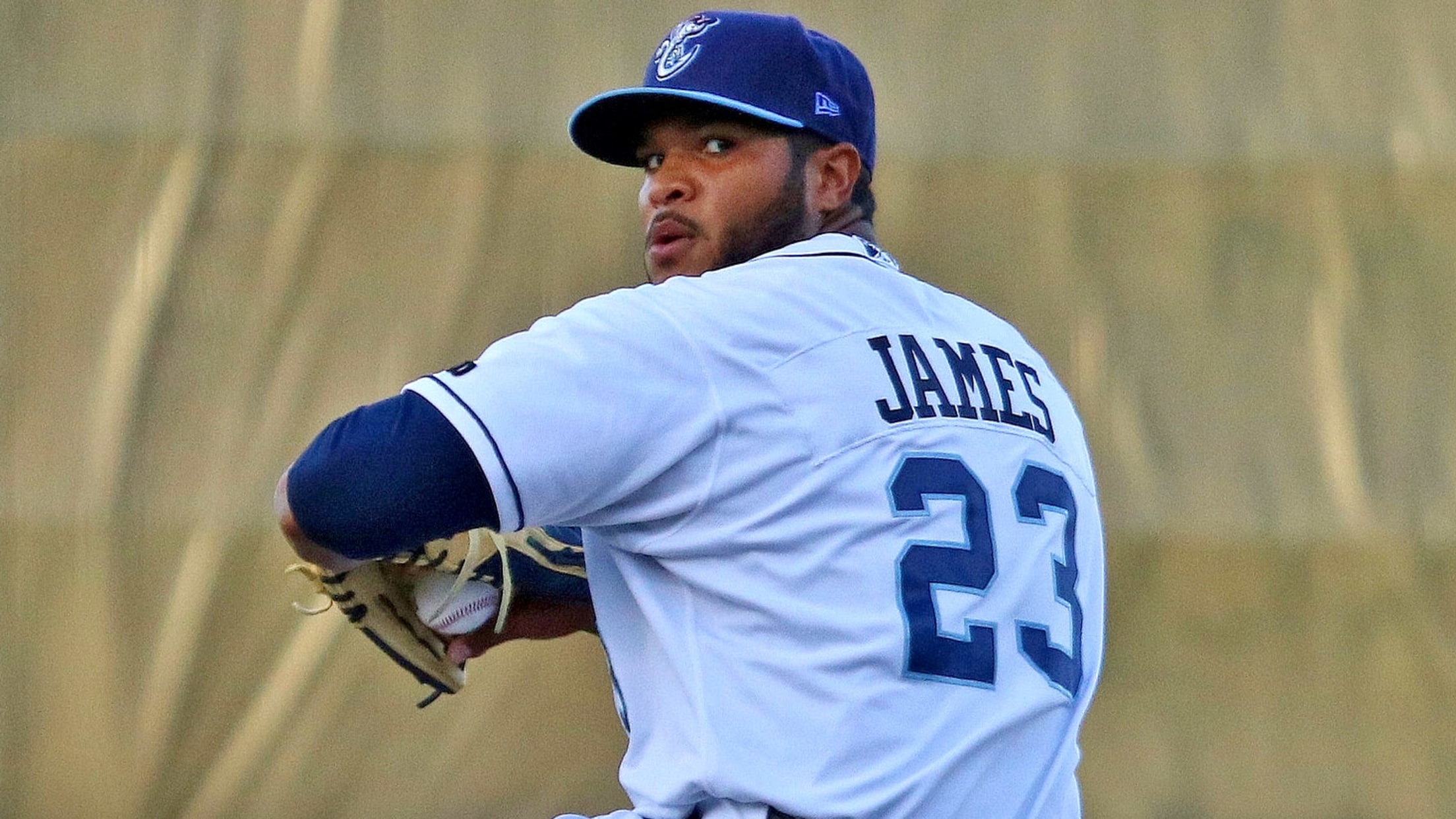 Theme of the dayMilestones for the Cardinals, injuries for the White Sox: Two different systems, two different ways to open the month of July. The Cards got to celebrate a cycle by Luke Voit with Triple-A Memphis -- one that occurred over two days due to a suspended game --
River Cats get by Grizzlies 3-1 on Sunday in Sacramento
Josh James strikes out 12 in defeat; first Fresno pitcher since 2005 with four games of 10+ K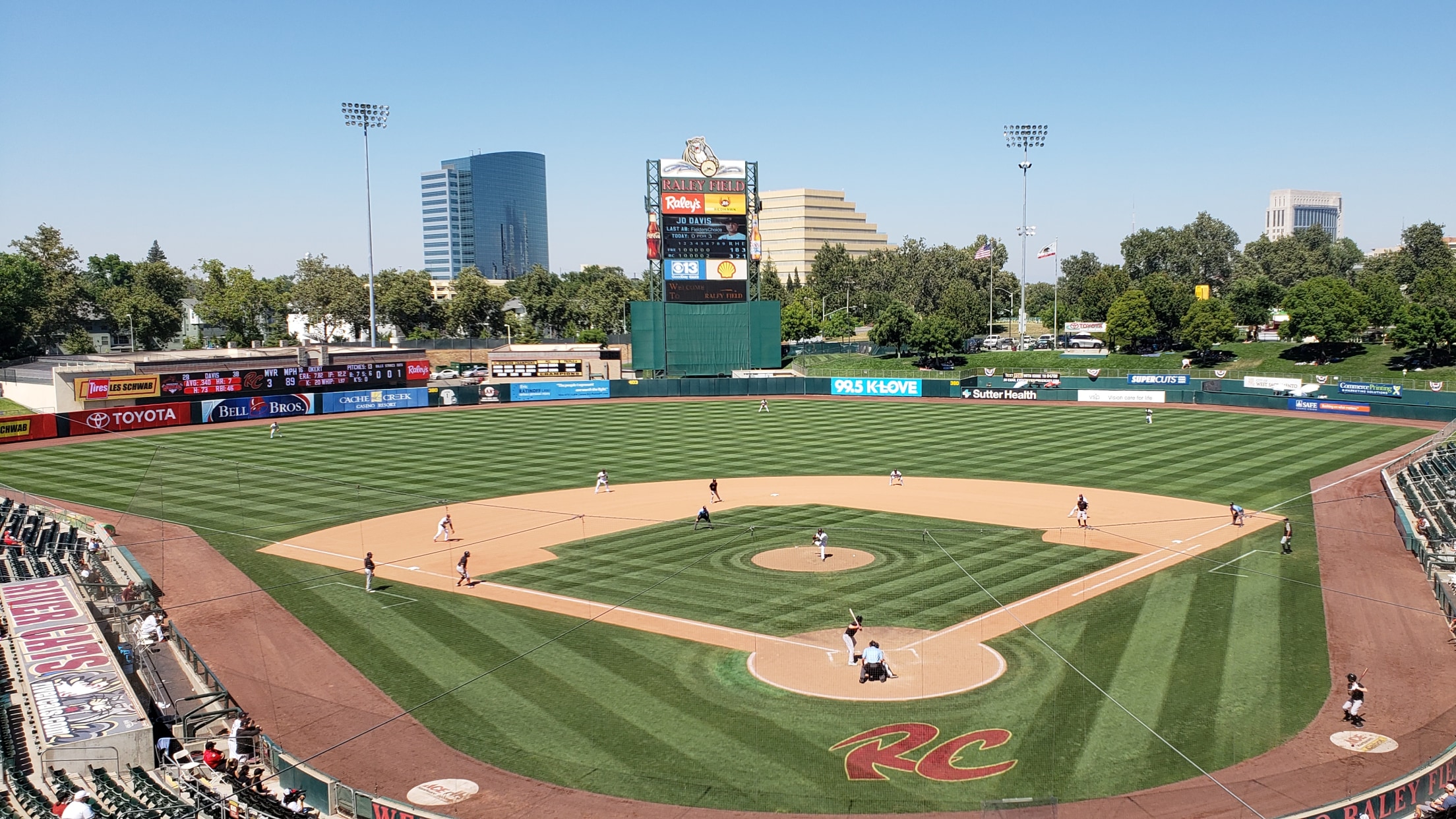 The first place Fresno Grizzlies (48-34) dropped a 3-1 decision on the road to the Sacramento River Cats (37-46) on Sunday, and are 2-5 against their in-state rivals this season despite being 36-19 against Sacramento as a Houston Astros affiliate (since 2015), with a 21-6 mark at Raley Field in
Grizzlies match longest road win streak of season with 9-3 Round Rock romp
First place Fresno (43-27) is 2018-best 16 games over .500 at regular season's midway point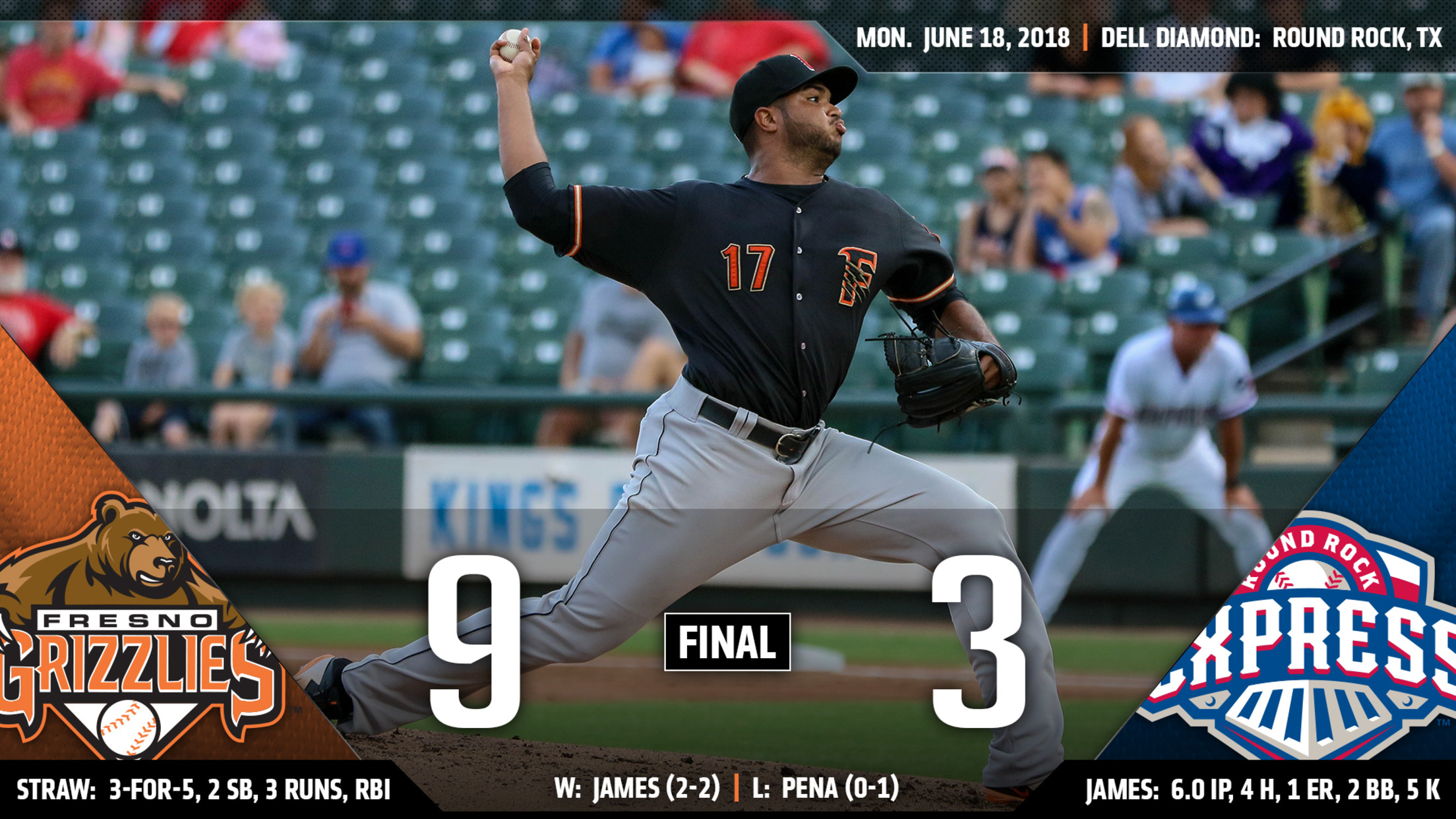 Enjoying a 5-1 roadtrip thus far, the Fresno Grizzlies (43-27) equaled their longest road win streak this season on Monday night with a 9-3 victory over the Round Rock Express (30-40), capturing their fourth consecutive victory between this series and their visit to New Orleans last week. Fresno has allowed
Grizzlies fall 5-4 in extras, split series with OKC Dodgers
Josh James fans 11 in six innings; Jack Mayfield bashes seventh homer, drives in a pair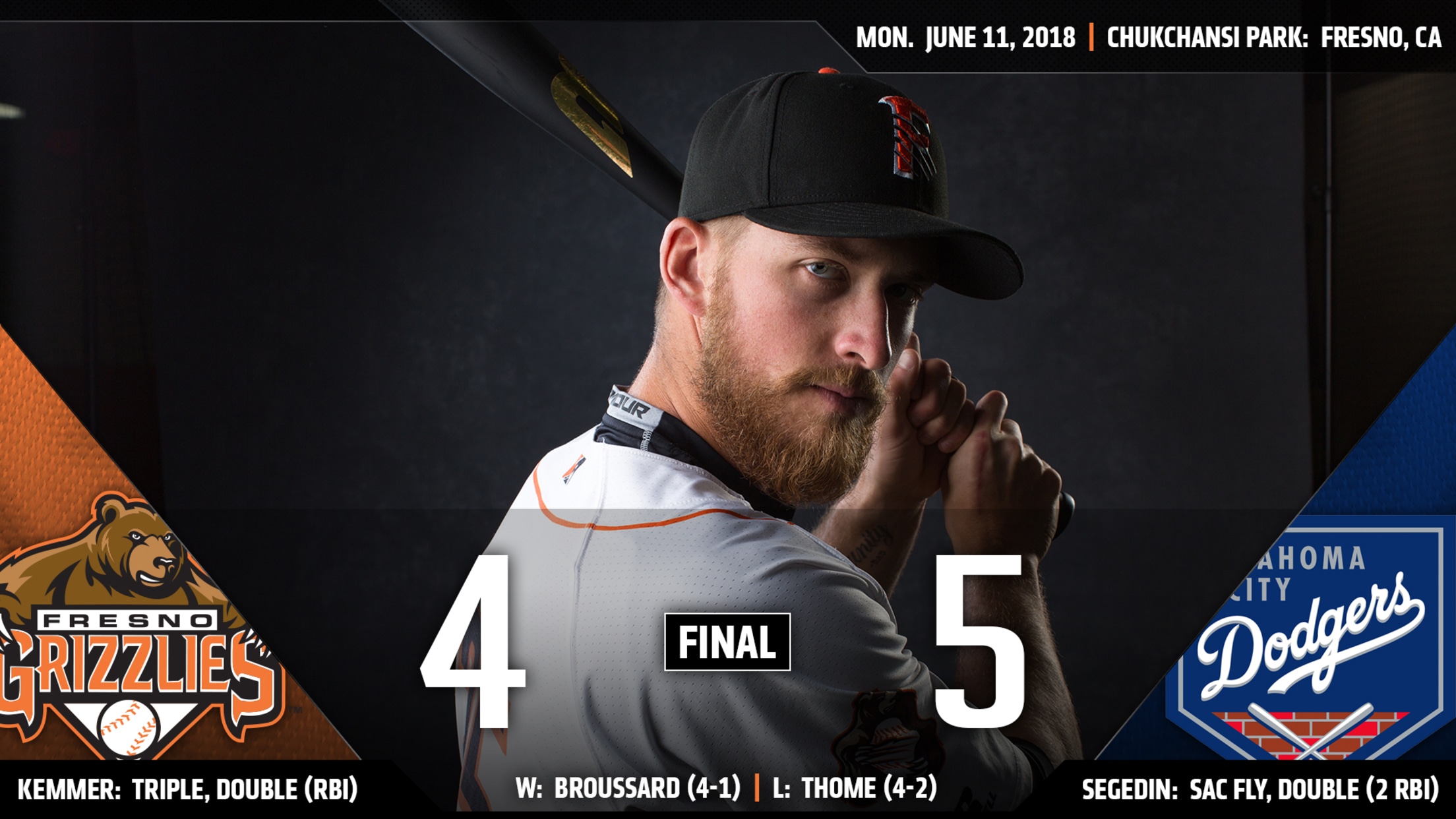 In a battle of two first place clubs, the Oklahoma City Dodgers (37-23) hung on to beat the Fresno Grizzlies (38-26) 5-4 in a wild 10-inning affair Monday night from Chukchansi Park. With the win, the Dodgers earned a series split. On the other hand, the Grizzlies fell to 8-10
Grizzlies' James racks up baker's dozen K's
Astros No. 30 prospect sets career high; Peralta flirts with no-no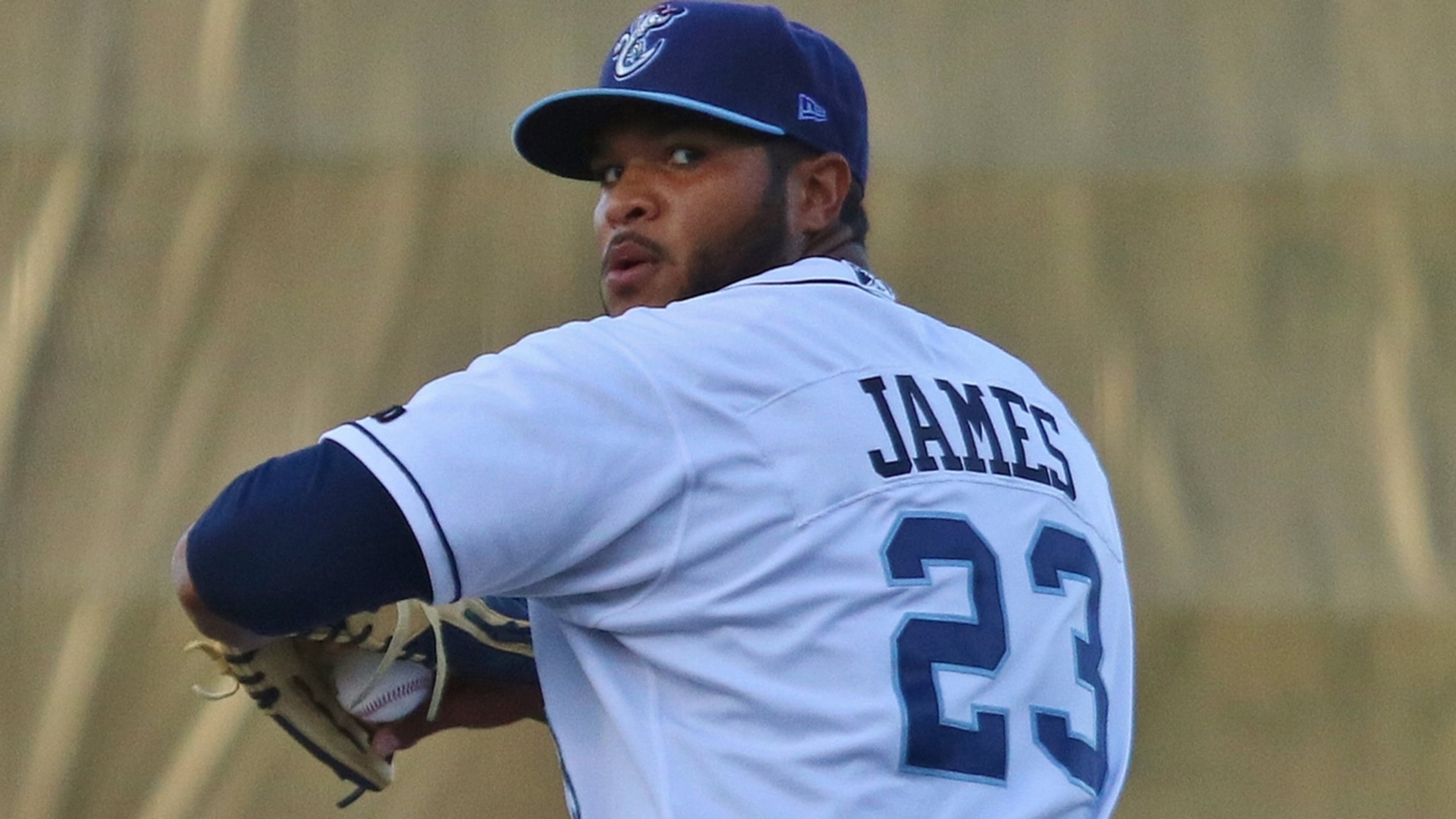 Josh James used the offseason to learn from a Major League ace and is spending his time absorbing lessons from one of the Minor Leagues' most seasoned pitching coaches. All the input is helping fuel a breakout year.The Astros' 30th-ranked prospect set a career high with 13 strikeouts, allowing three hits
Josh James' stellar start ends in a Kemmer/Tacos' walk-off 1-0 win
James strikes out a season-high 13 in 7 scoreless innings; Jon Kemmer (2-for-3) drills game-winning single in the 9th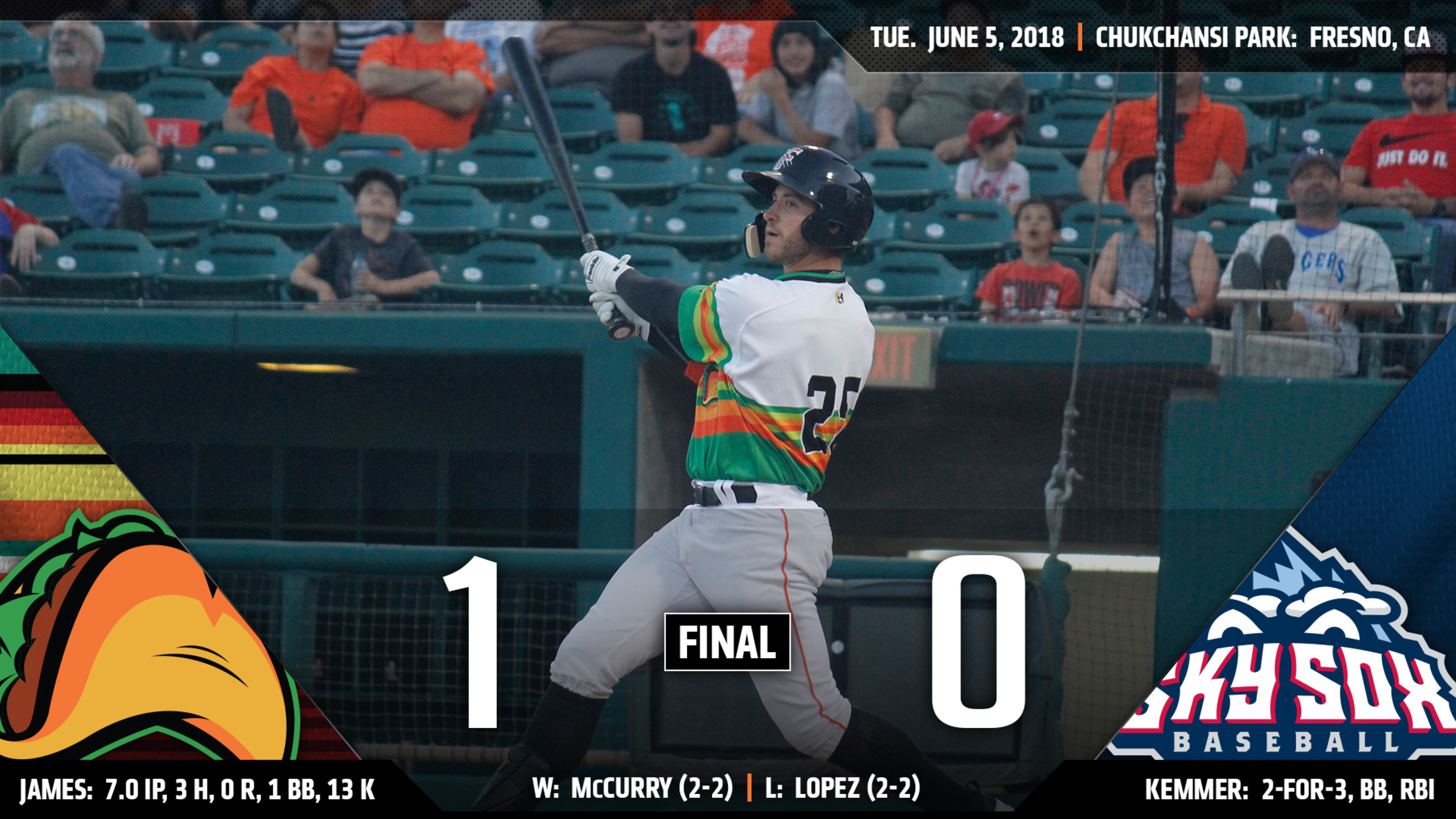 The Fresno Tacos (35-23) walked-off on the Colorado Springs Sky Sox (30-26) 1-0 in a pitcher's duel Tuesday night from Chukchansi Park. Both starting pitchers earned no-decisions despite valiant efforts. Fresno starter Josh James was electric for seven scoreless frames. He scattered three hits (no hits allowed for his final
James, Tacos dice up El Paso 2-1 for series win
Josh James (7 IP, 1 ER, 9 K) picks up first Triple-A win; Jack Mayfield (2 RBI) and Drew Ferguson (2 R) supply the offense
The Fresno Tacos (31-22) hung on to defeat the El Paso Chihuahuas (26-27) 2-1 Tuesday morning from Chukchansi Park. This gave Fresno their eighth series win in 13 chances and their fifth of seven at home. The victory improved the Tacos to 6-8 in one-run affairs (6-4 at home) and
Grizzlies drop 3-2 decision at Vegas
Tony Kemp extends hitting streak to 16 games; Josh James goes 5 innings in debut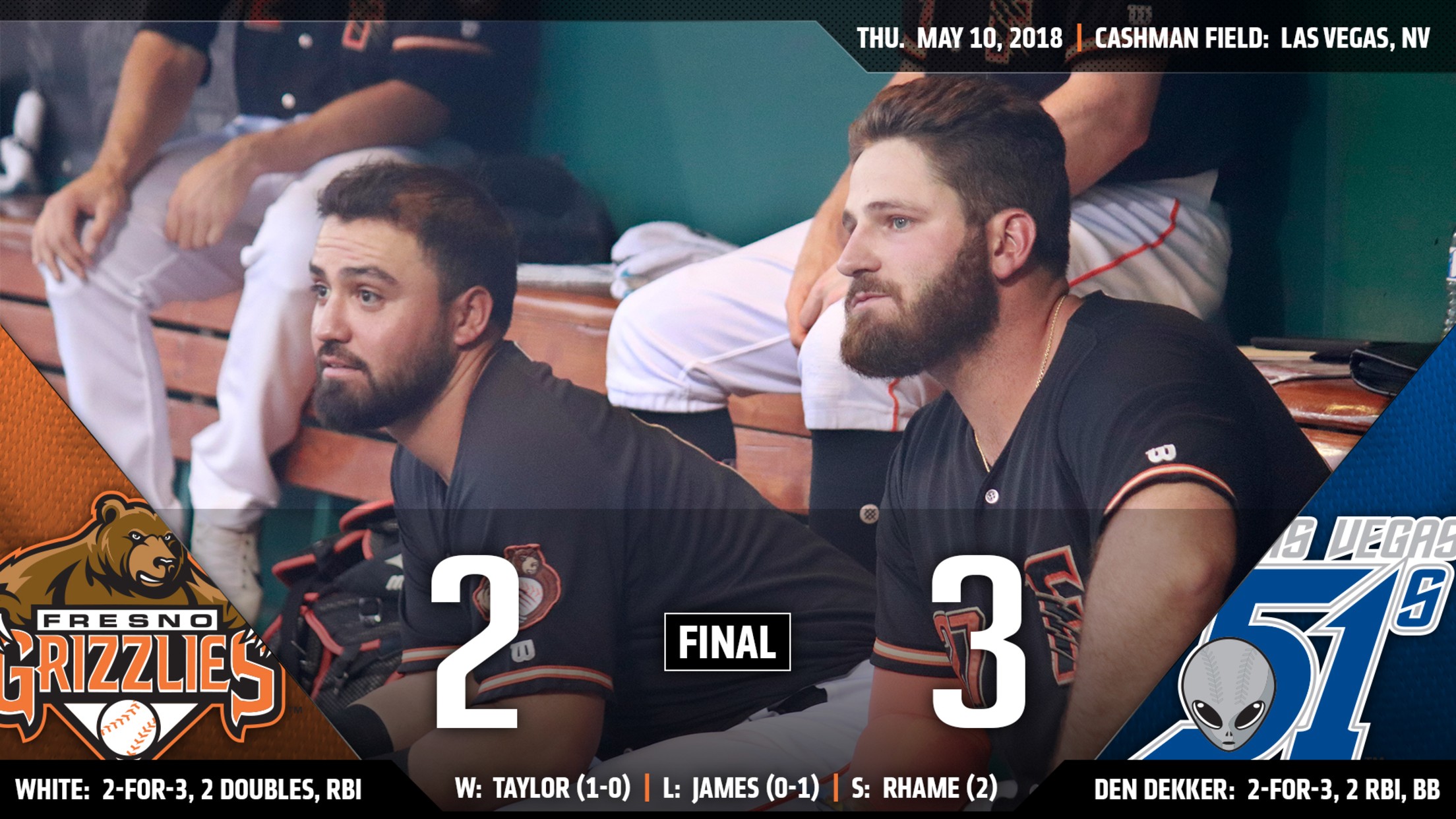 The Las Vegas 51s (13-22) defeated the Fresno Grizzlies (21-14) 3-2 Thursday night from Cashman Field. After pouring on 25 runs in two games, the Grizzlies' bats went silent in game three. Las Vegas starter Logan Taylor (1-0) earned the win after hurling five innings, scattering five hits, two runs
Travs Walk Off with Series Sweep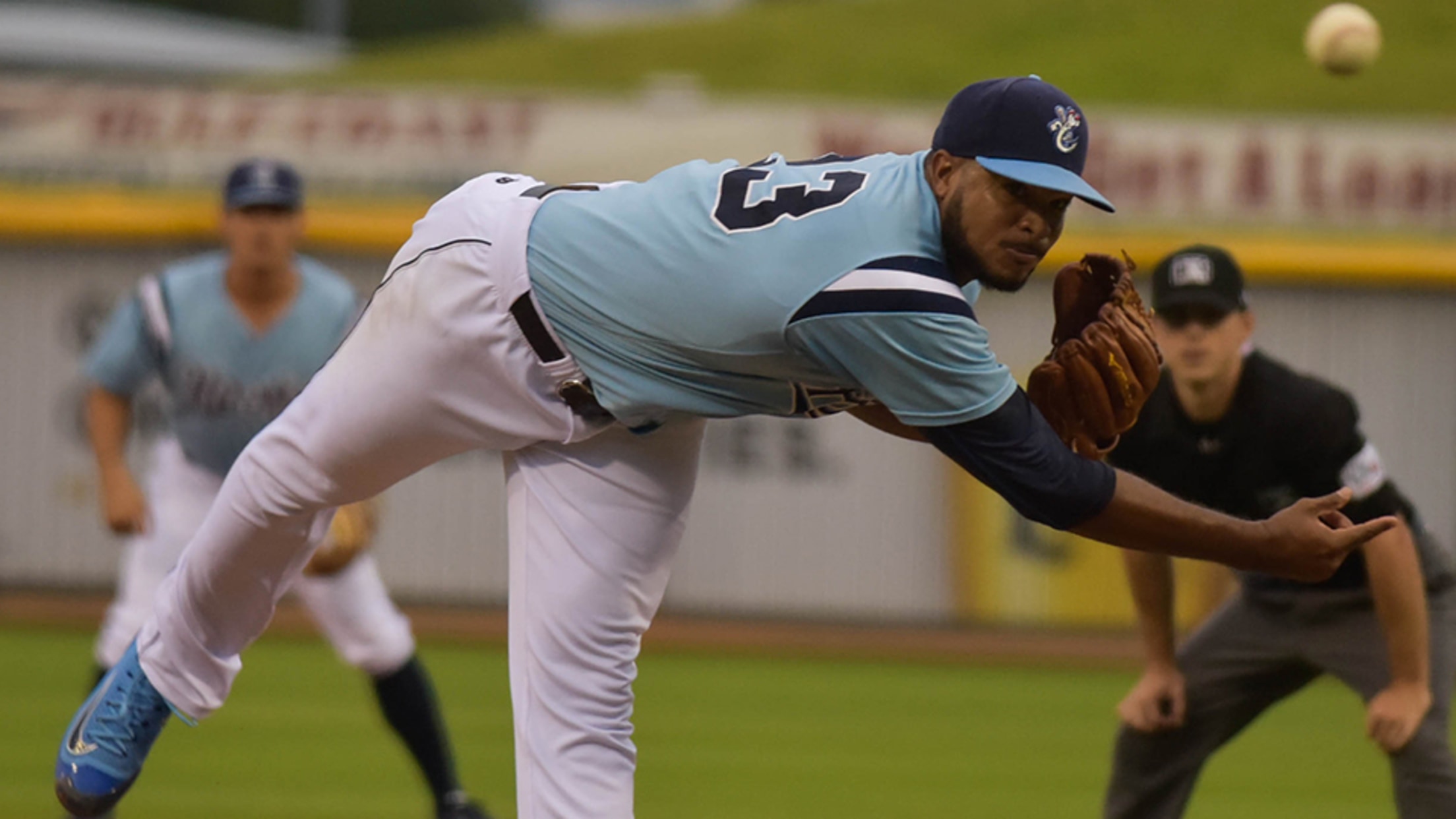 NORTH LITTLE ROCK - Joey Curletta's no-doubt blast to left field in the ninth inning Tuesday afternoon was the centerpiece of a four-run inning for the Travelers, who engineered a come-from-behind 4-3 victory over the Hooks at Dickey-Stephens Park.The setback for Corpus Christi (2-4) spoiled a fine start by right-hander
Hooks Break Missions in 8th
Series Finale Wednesday at 7:05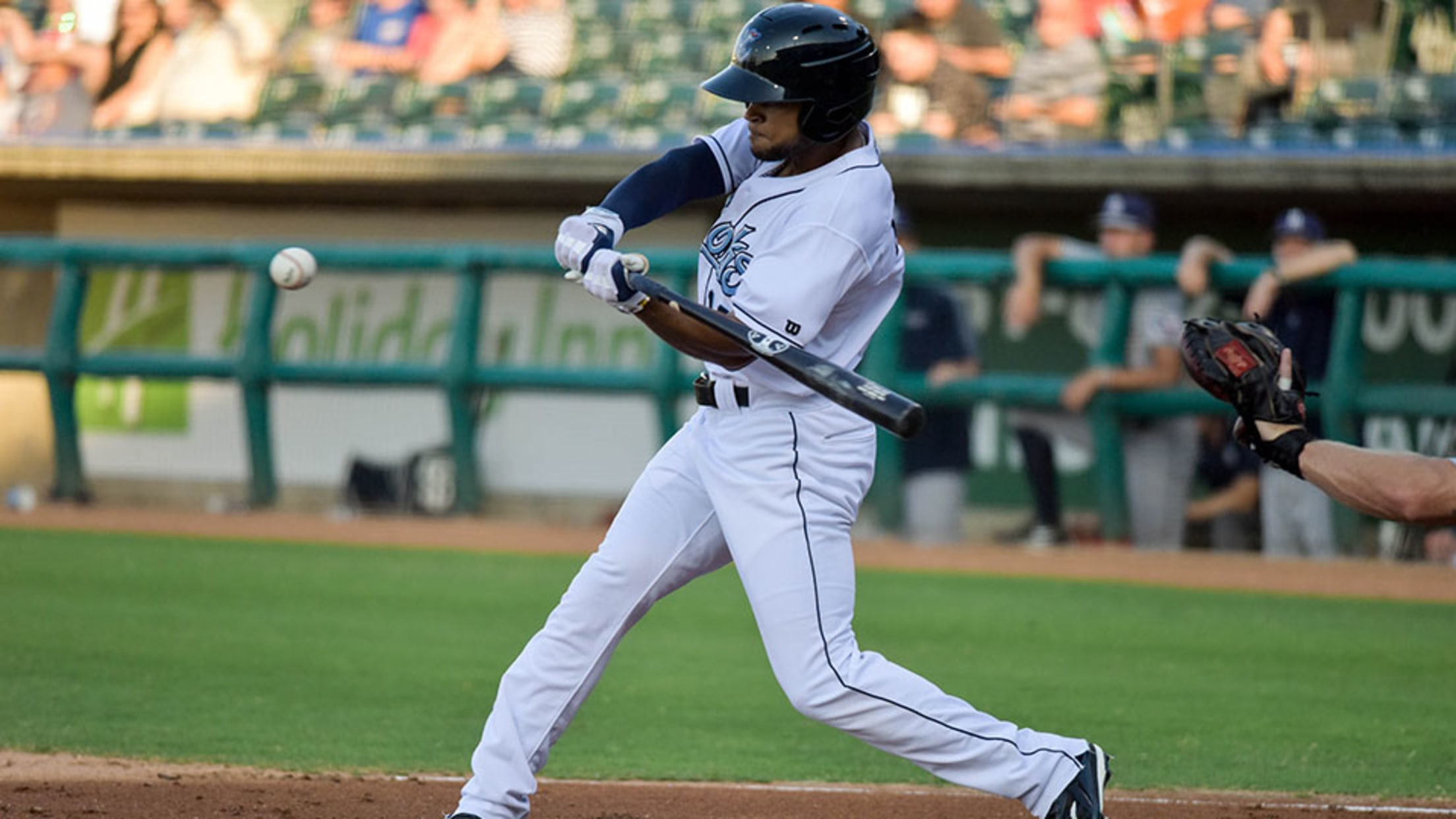 CORPUS CHRISTI - Corpus Christi exploded for five eighth-inning runs to down San Antonio 6-1 Tuesday night at Whataburger Field before 4,109.
10th-Inning Nunez Blast Finishes Frisco
Armenteros fires five no-hit innings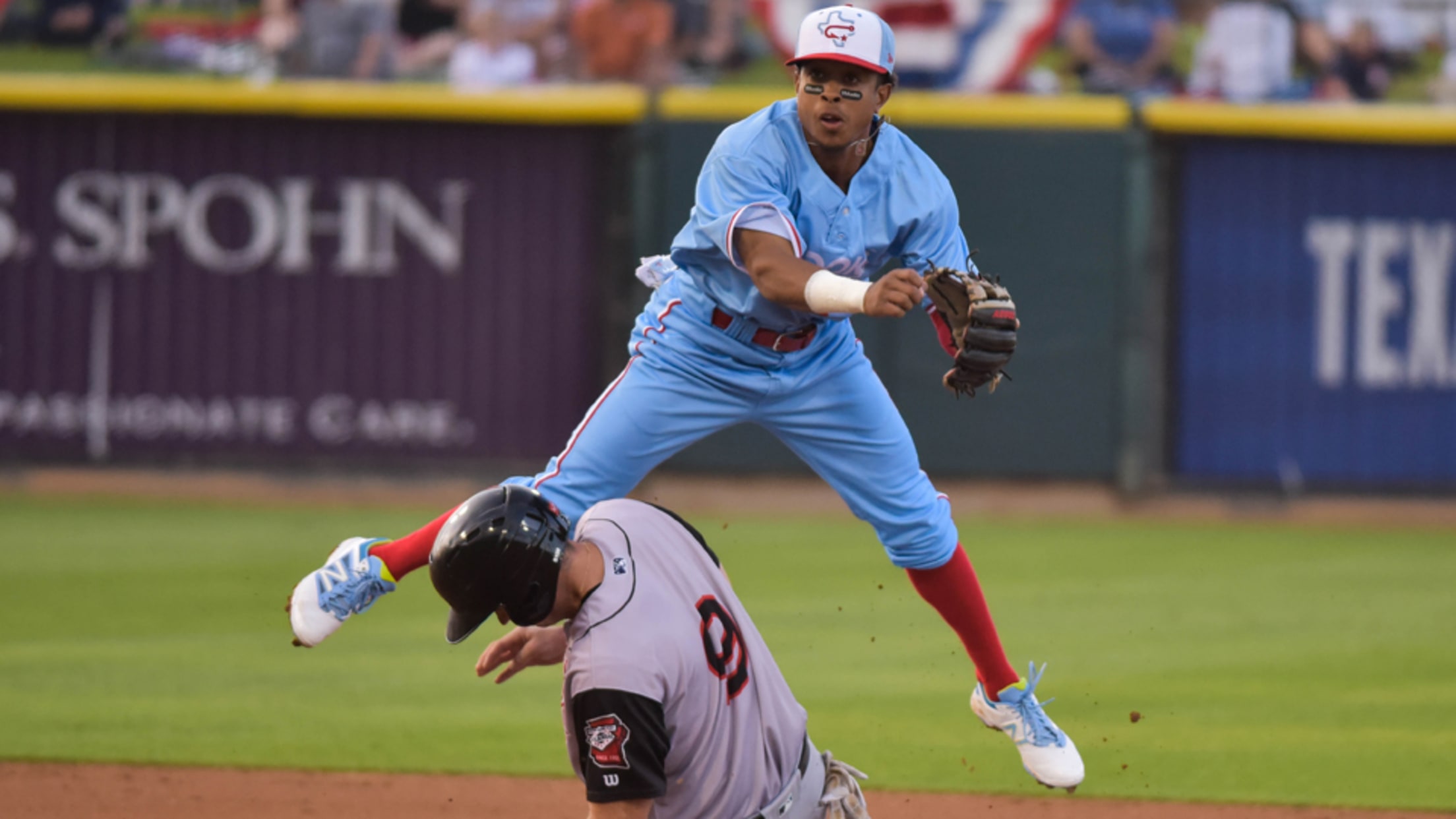 FRISCO - Antonio Nunez belted a two-out solo home run to left field in the 10th inning Friday night, sending Corpus Christi to a 2-1 victory over the RoughRiders before 9,095 fans at Dr Pepper Ballpark.The Hooks (20-21) have won five of their last seven games. Corpus Christi has allowed
Hooks Flood Riders
CC aims for fifth consecutive series win Saturday night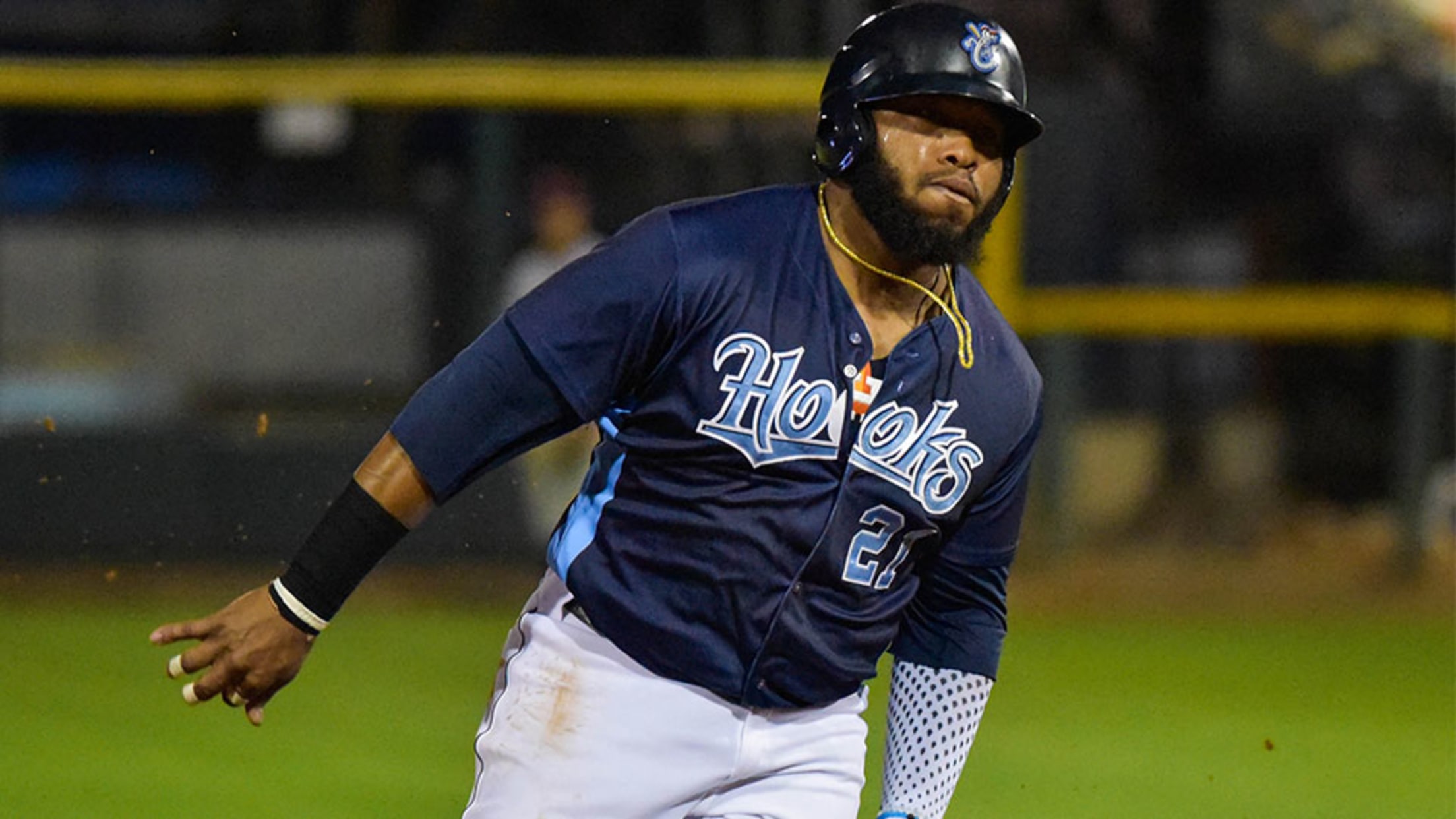 Hooks Edge Nats for Series W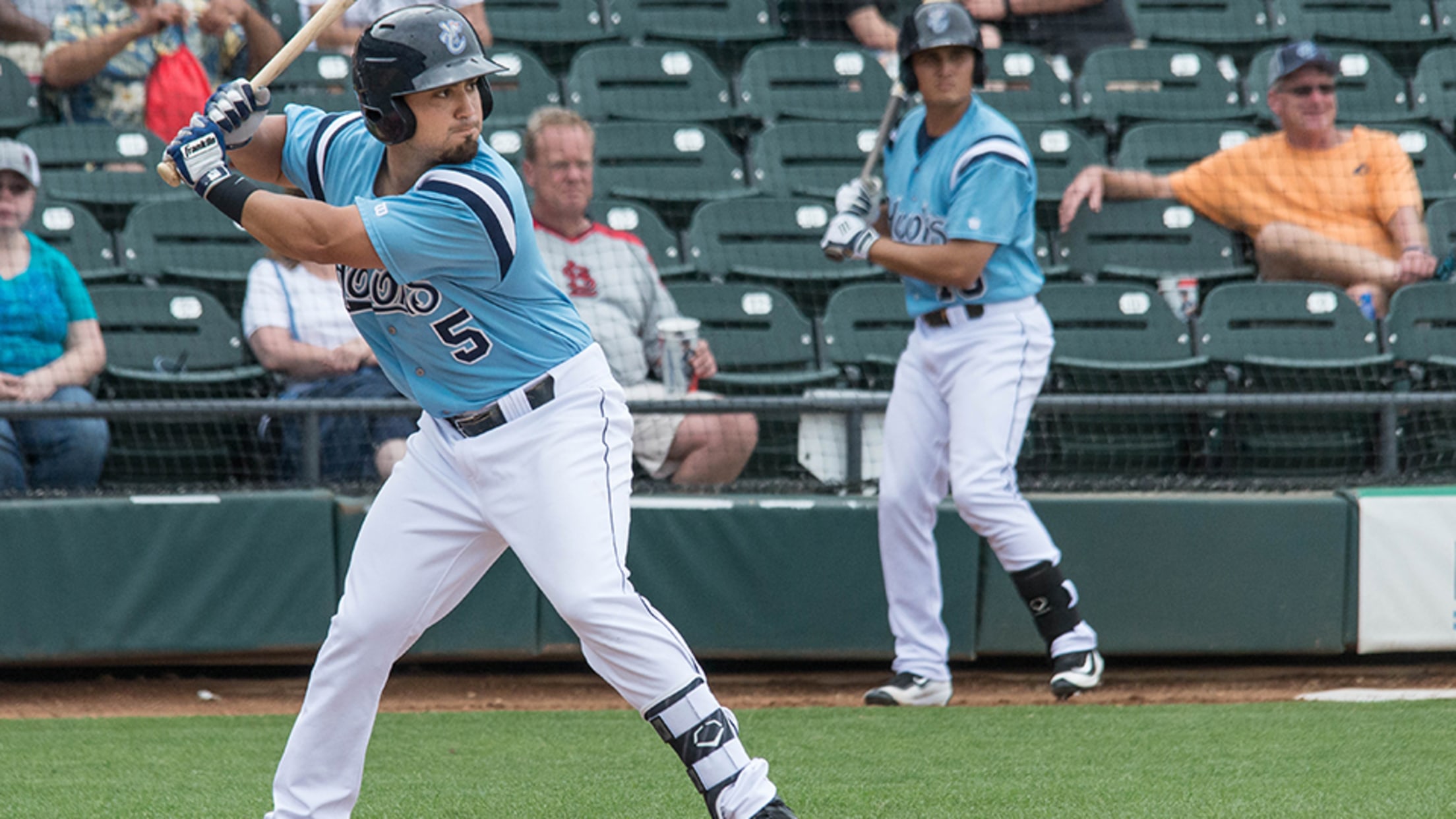 On The Farm: Hyde, James, Laureano