Stripers Snap Road Slide Behind Casteel, Ynoa
Huascar Ynoa flirts with perfection, Ryan Casteel drives in four in 10-5 win at Norfolk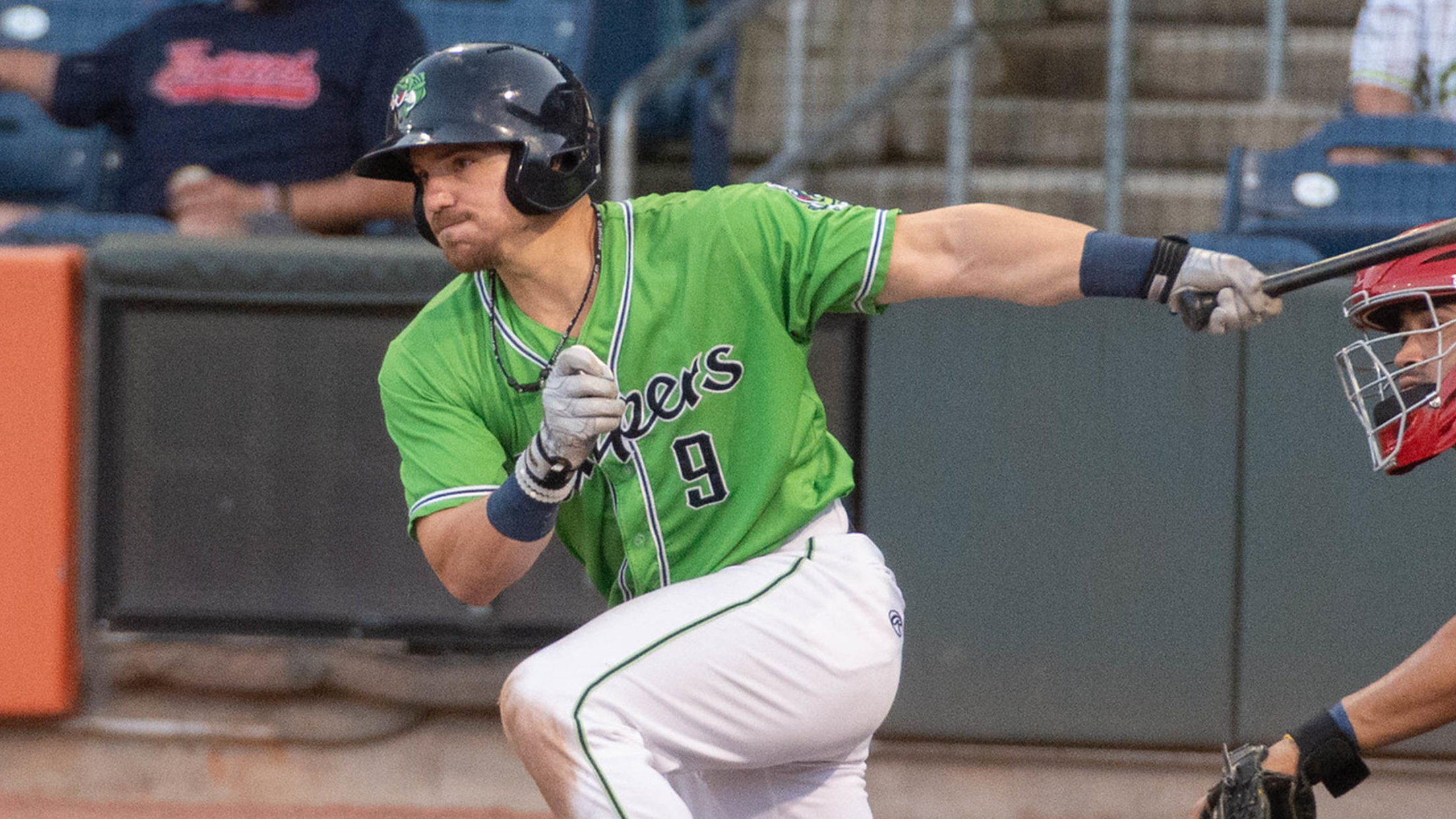 NORFOLK, Va. – Starter Huascar Ynoa carried a perfect game bid through 5.2 innings and Ryan Casteel went 2-for-4 with a home run and four RBIs as the Gwinnett Stripers (36-39) snapped a five-game losing streak with a 10-5 victory over the Norfolk Tides (36-39) on Thursday afternoon at Harbor
Stripers Edge Indianapolis in Seesaw Battle
Gwinnett scores three runs in the sixth inning, wins 5-3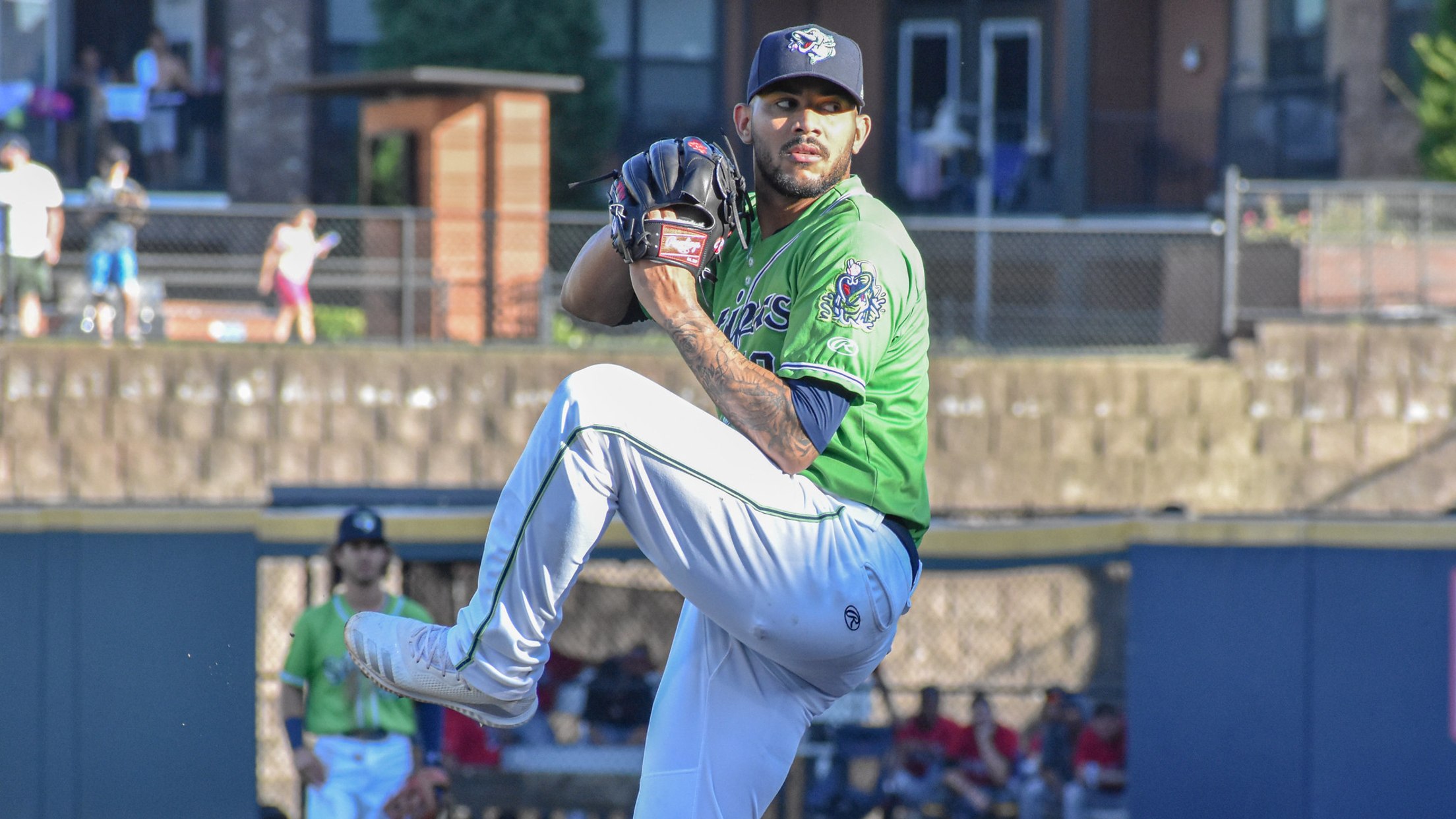 LAWRENCEVILLE, Ga. – The Gwinnett Stripers (33-32) scored three runs in the bottom of the sixth inning to defeat the Indianapolis Indians (31-32) 5-3 on Saturday night at Coolray Field. Gwinnett clinched a series victory over the Indians with the win. Decisive Plays:Down 3-2 in the sixth, singles by Alex
Ynoa Tosses Seven No-Hit Frames in Stripers' 7-0 Win at Jacksonville
Huascar Ynoa unhittable over 7.0 innings, Gwinnett combines to one-hit Jumbo Shrimp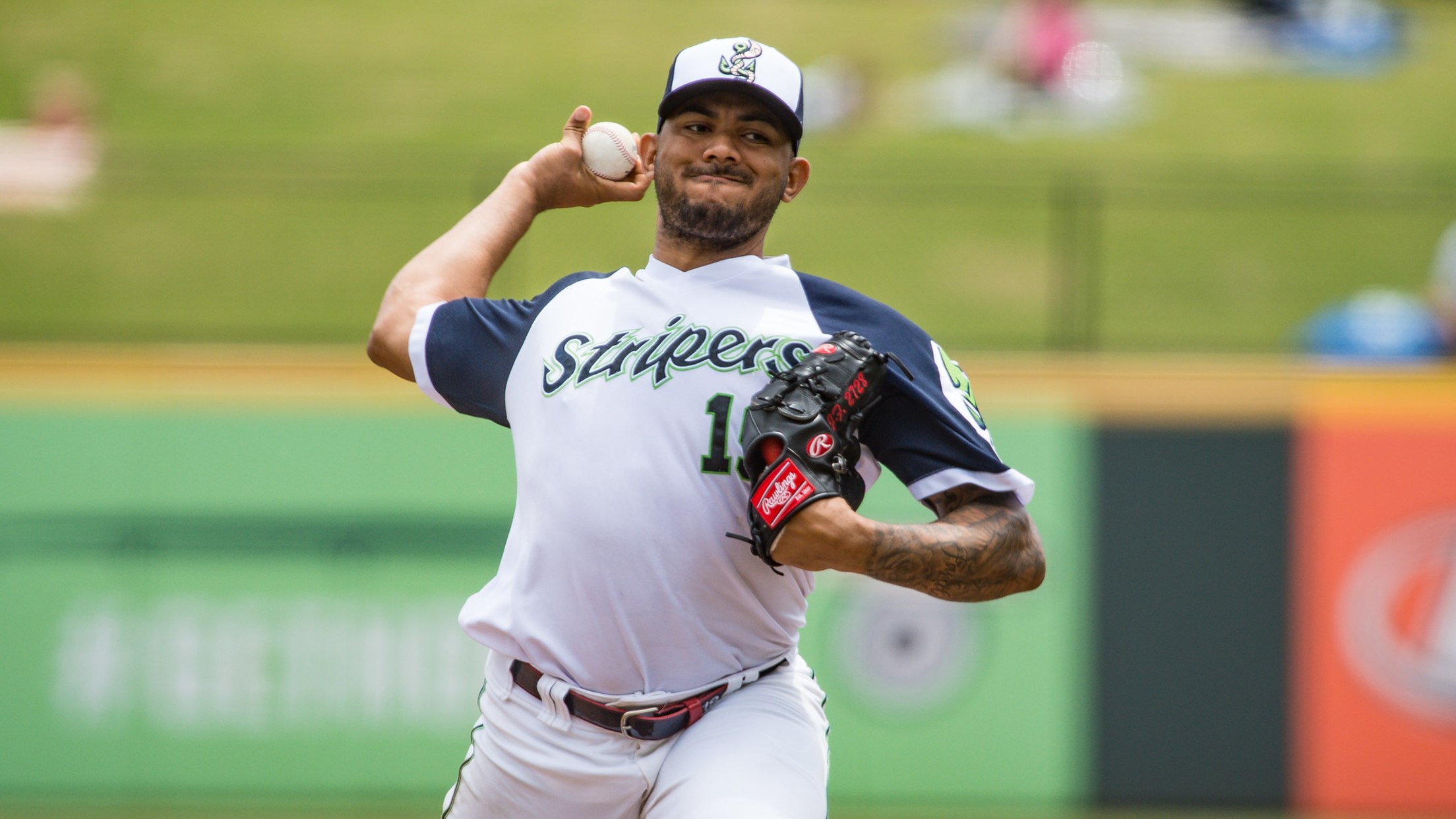 JACKSONVILLE, Fla. – Huascar Ynoa was dominant over 7.0 no-hit innings as the Gwinnett Stripers (28-27) opened the road trip with a 7-0 win over the Jacksonville Jumbo Shrimp (28-27) on Tuesday night at 121 Financial Ballpark. Jacksonville ended the no-hitter against Brandyn Sittinger with one out in the eighth,
Stripers Tie Game in Ninth, Lose 5-4 to Jacksonville
Gwinnett finishes road trip at 1-5 after walk-off loss to Jumbo Shrimp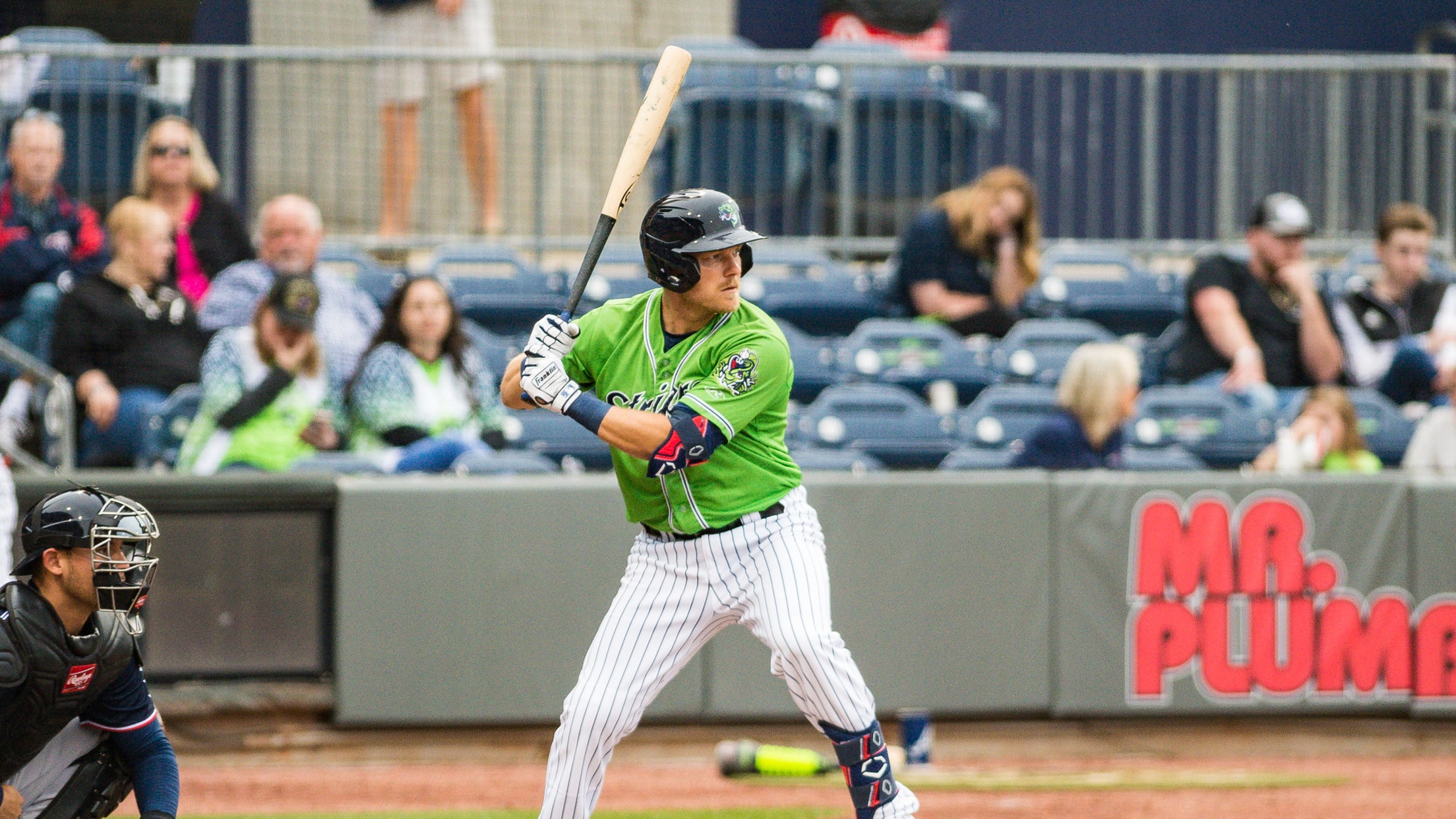 JACKSONVILLE, Fla. – The Gwinnett Stripers (6-12) rallied to tie the game in the ninth inning for the second straight day, but this time around lost in walk-off fashion 5-4 to the Jacksonville Jumbo Shrimp (10-8) on Sunday afternoon at 121 Financial Ballpark. Decisive Play: Back-to-back two-out RBI doubles by
Twelve 2021 Stripers Included on Braves' NLDS Roster
Atlanta's 26-man roster includes 21 Gwinnett alums overall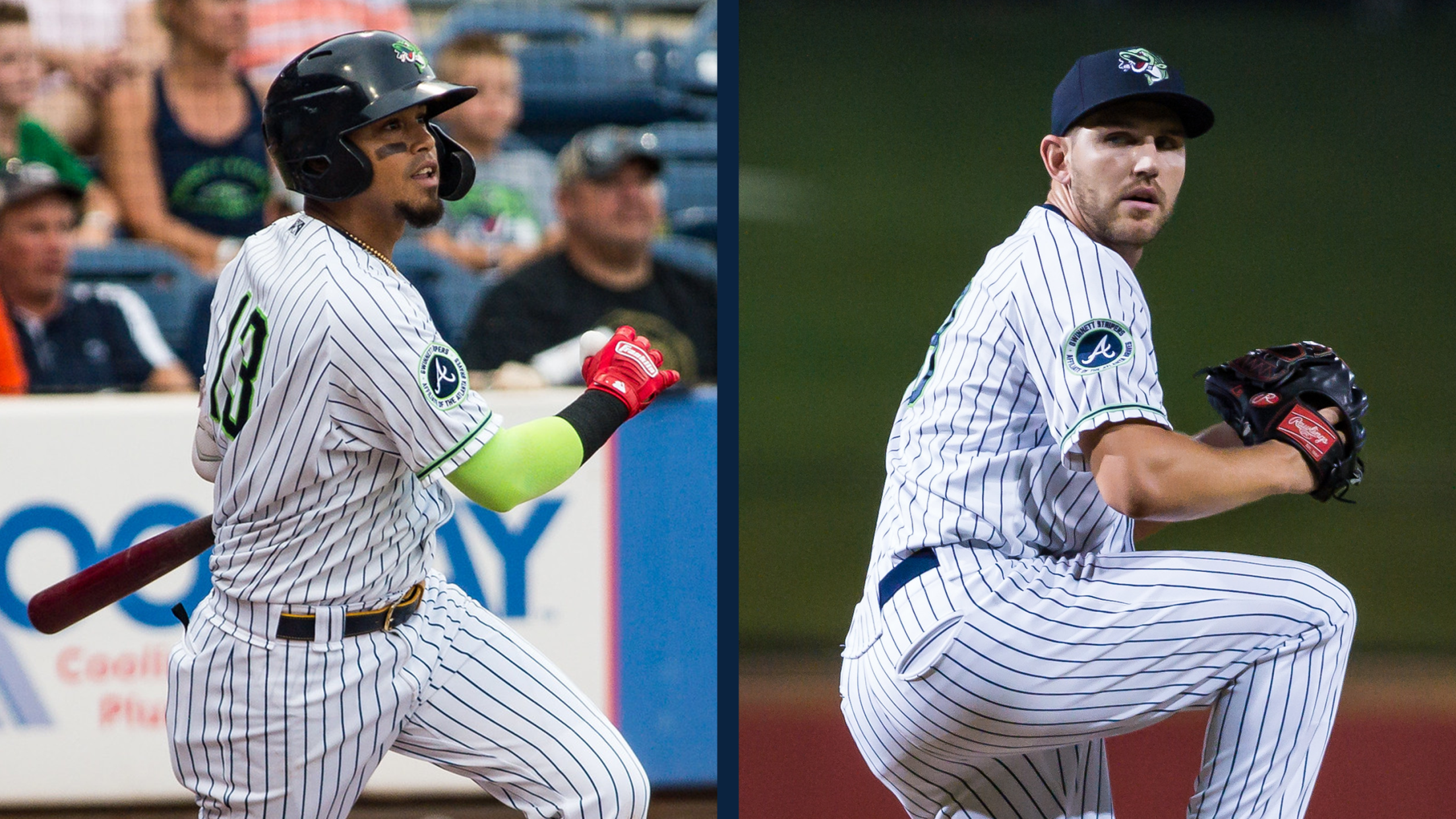 During the regular season, 34 players who saw action with the Gwinnett Stripers also played for Atlanta, helping the Braves capture their fourth consecutive National League East Division title. Today, 12 members of Gwinnett's 2021 club have been included on the Braves' 26-man roster for the opening round of the
Eighteen Gwinnett Alums Highlight Braves' NLCS Roster
Bryse Wilson, Huascar Ynoa looking to make Postseason debuts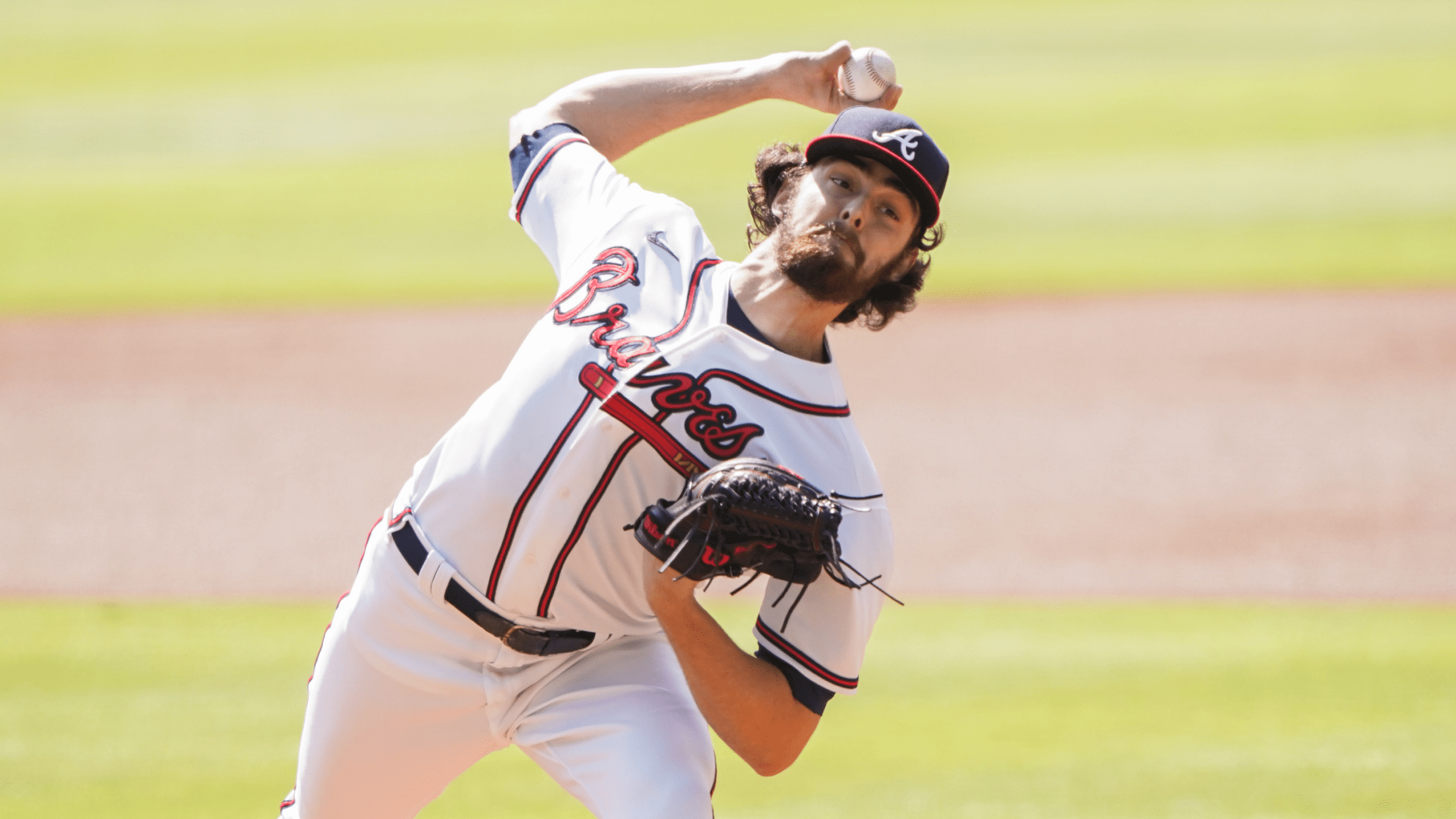 The Atlanta Braves, set to play in the National League Championship Series for the first time since 2001, announced a 28-man series roster today that includes 18 former Gwinnett players. The 18 G-Braves and Stripers alums, led by former Gwinnett manager Brian Snitker (2014-16), include: Pitchers (10) Ian Anderson (2019),
Prospect Roundup: Games of July 29
Braves' Ynoa strikes out 11; O's Mountcastle stays hot at plate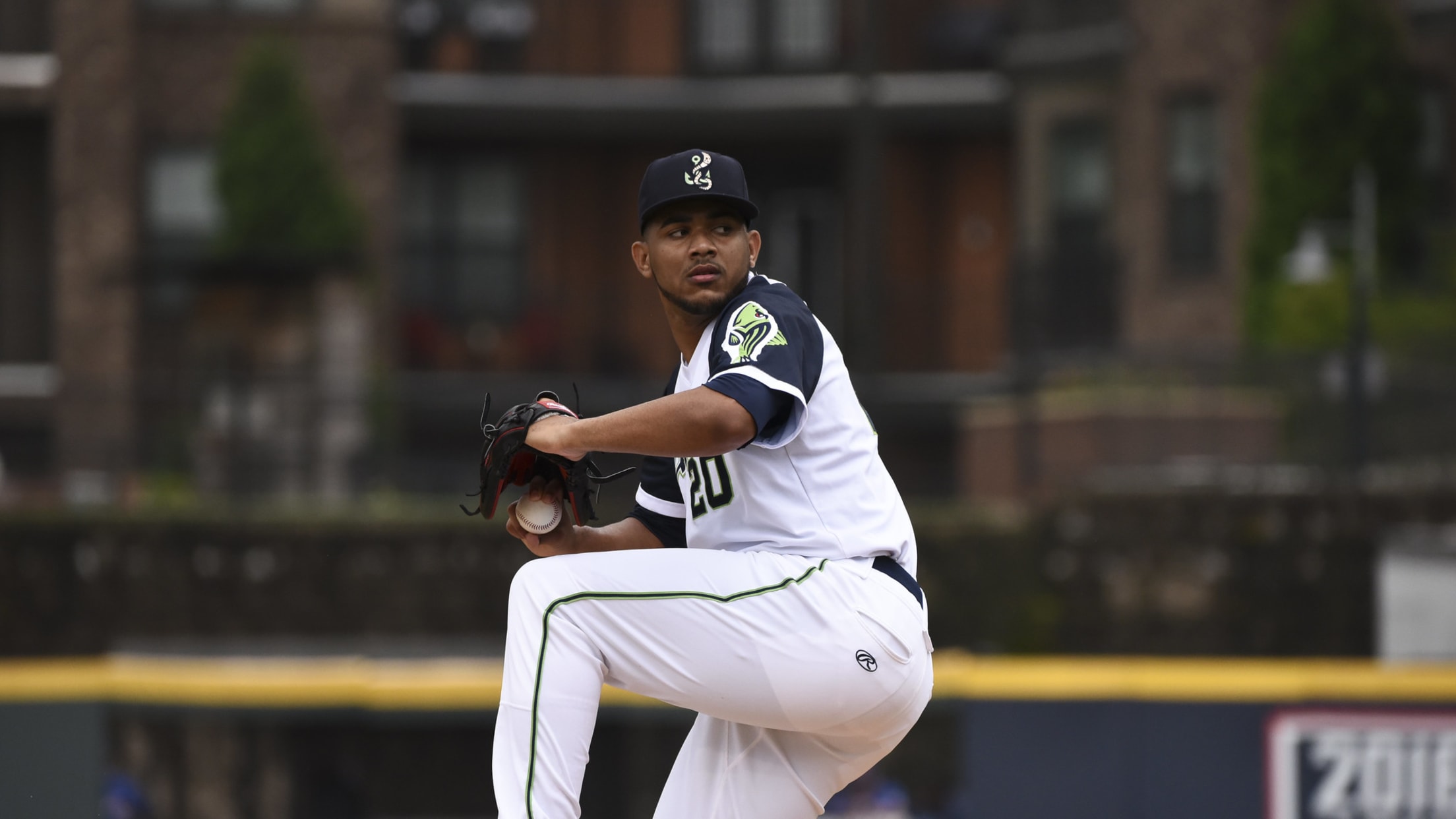 Braves RHP Huascar Ynoa, Triple-A Gwinnett: 6.2 IP, 2 H, 2 ER, 2 BB, 11 K -- Atlanta's 12th-ranked prospect carried a no-hit bid into the seventh inning and matched a career high with 11 strikeouts in Gwinnett's 6-1 loss to Durham. He yielded two walks through six frames and
Ynoa posts seven zeros for Stripers
Braves No. 11 prospect allows two hits, doesn't issue any walks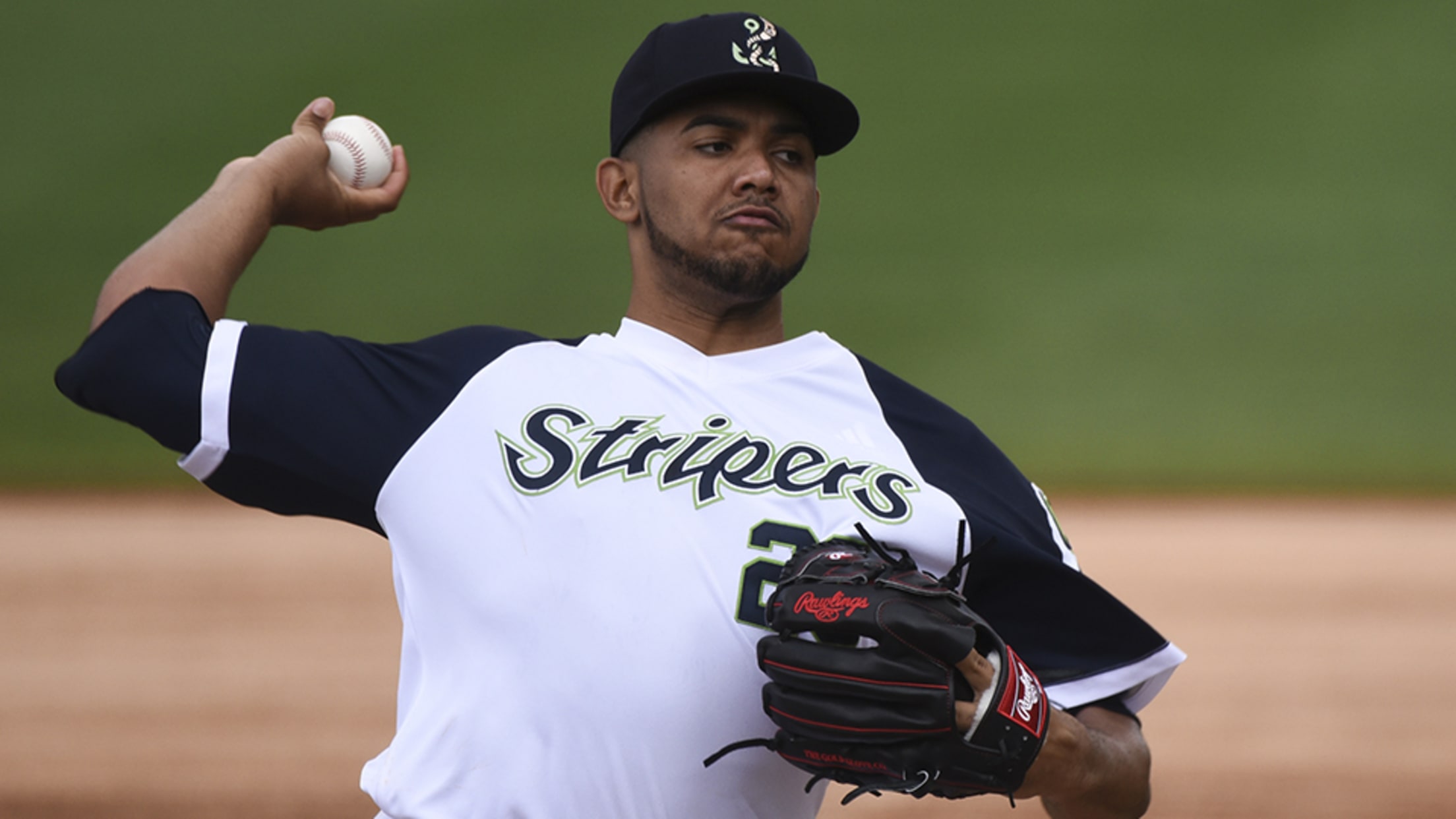 Huascar Ynoa will go into the All-Star Break with his head held high.Atlanta's No. 11 prospect scattered two hits over a season-high seven frames to help Triple-A Gwinnett shut out Durham, 7-0, at Coolray Field on Sunday. He didn't issue a walk and struck out four.
Ynoa dominant in his first Fire Frogs' win
Braves No. 21 prospect allows one hit over six shutout frames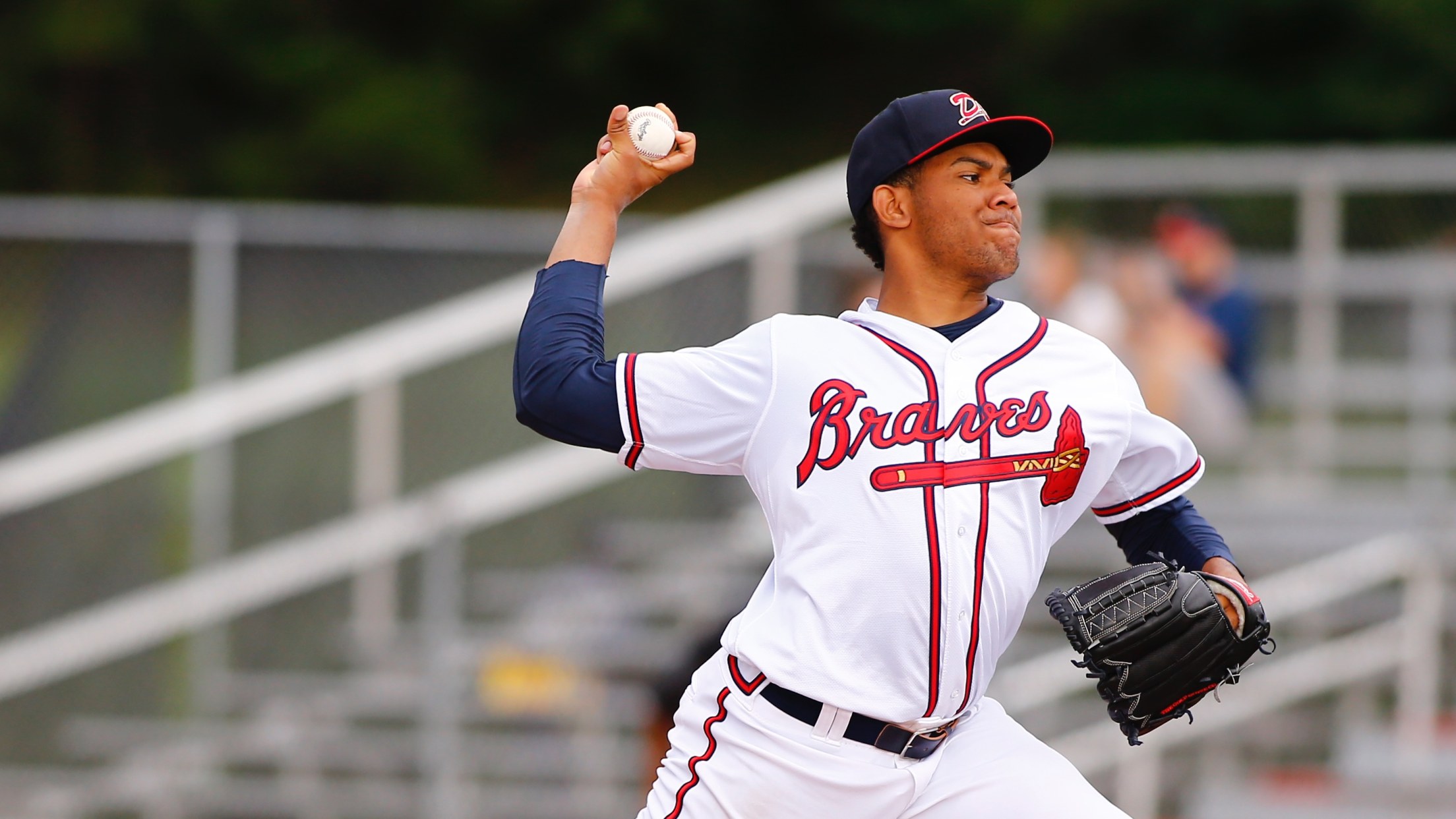 Since being promoted to the Florida State League on July 24, Huascar Ynoa kept to himself around his new team.There was nothing quiet about what he did Monday.Atlanta's No. 21 prospect allowed one hit and two walks while striking out seven over six shutout innings for his first Class A
Rome's Ynoa spins six one-hit innings
Braves No. 30 prospect records third scoreless start of season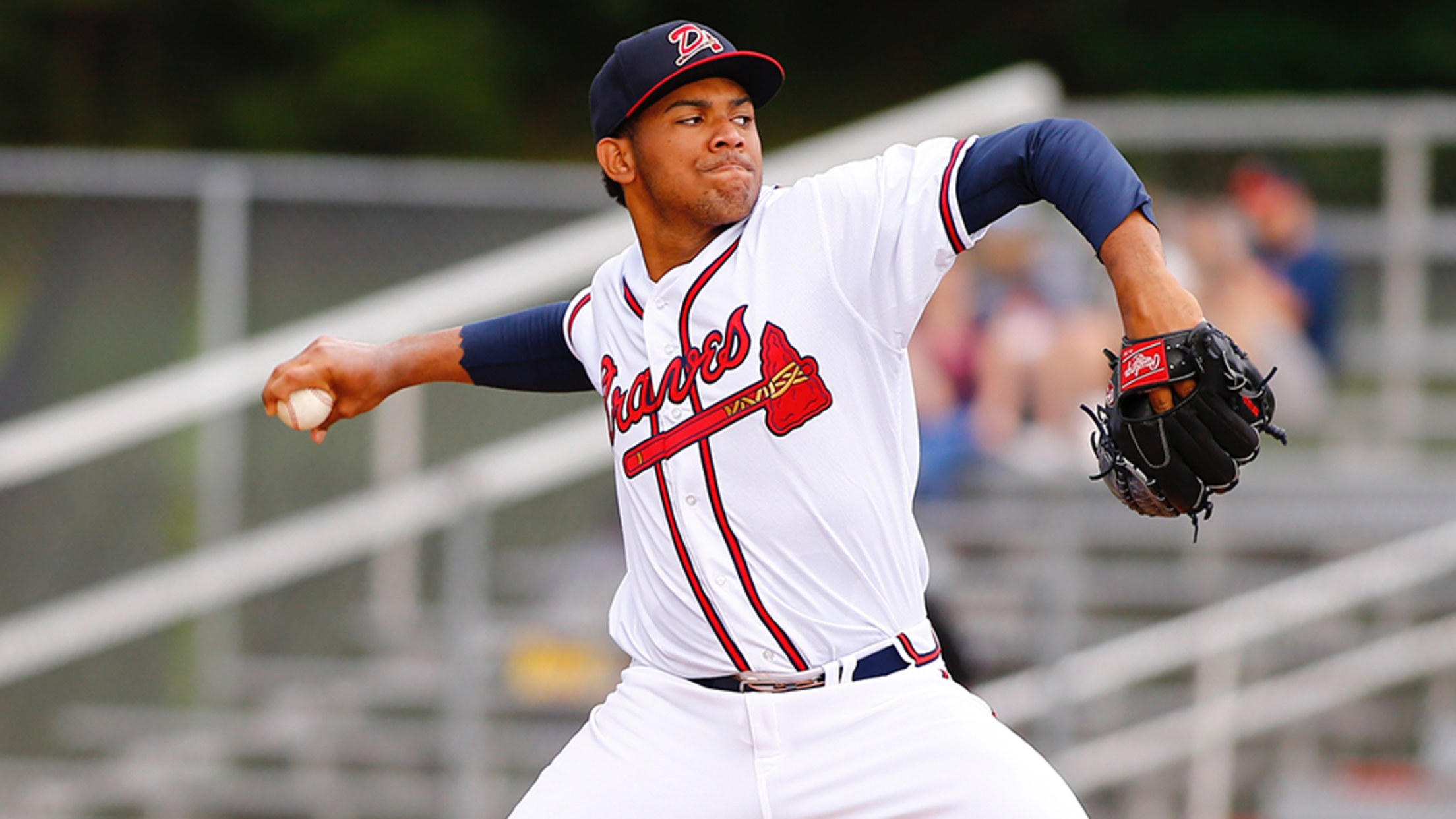 Despite stumbling a bit in his previous two starts, Huascar Ynoa has been at the top of his game lately. He built on his recent success with another brilliant outing Friday night.The Braves' 30th-ranked prospect gave up a hit and four walks while striking out seven over six innings as Class A
Prospect Roundup: Games of June 6
Padres' Paddack pads numbers; Diaz dominates for Tulsa again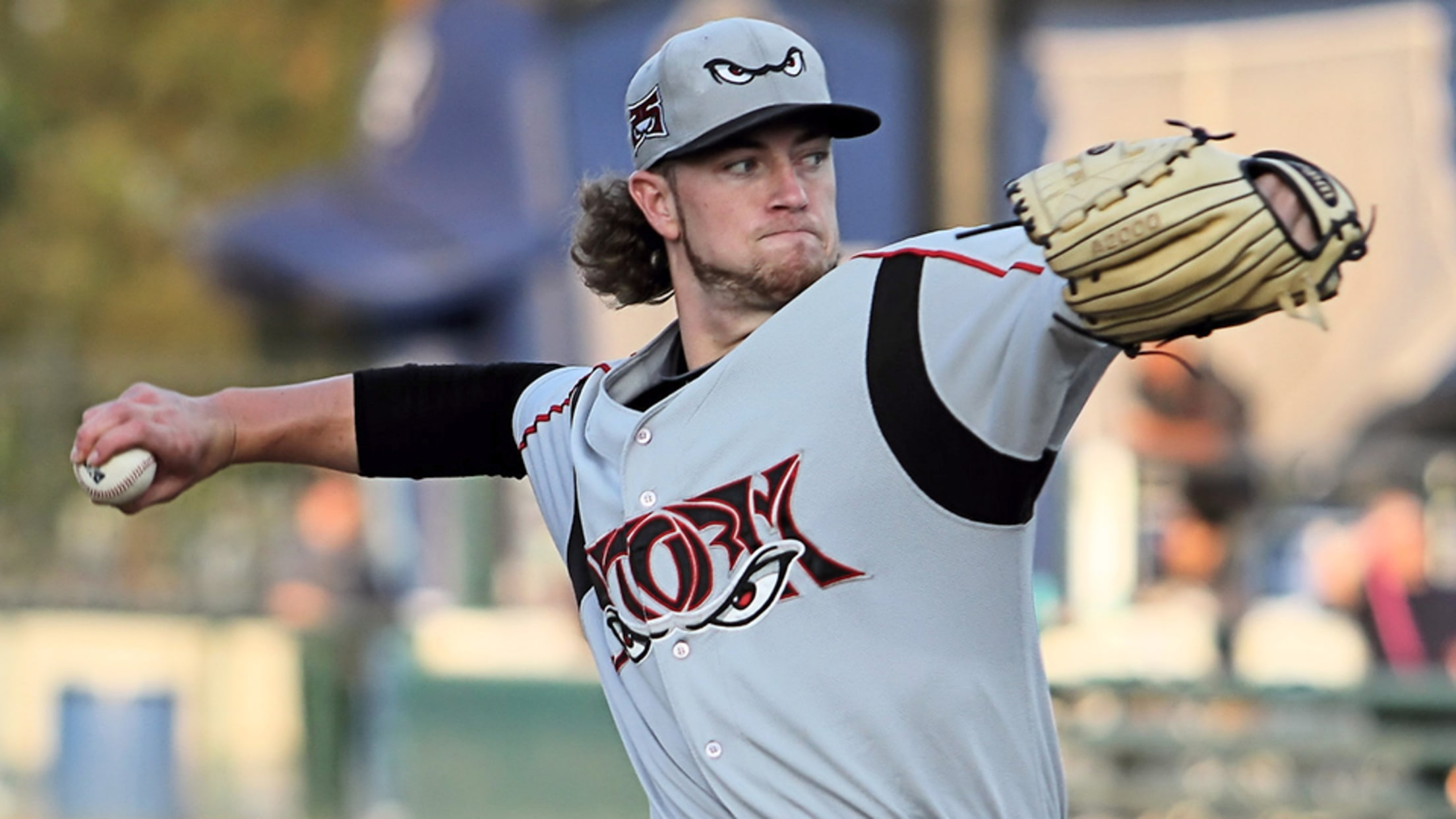 Theme of the dayInjuries -- With all due respect to Class A South Bend's no-hitter, it's tough to move beyond Wednesday's injury news. First, Vladimir Guerrero Jr. suffered an apparent leg injury after sliding into second base in Double-A New Hampshire's matinee with Akron. Manager John Schneider told MiLB.com's Chris
Ynoa headed to Braves in Garcia deal
Twins send No. 22 prospect to Atlanta in three-player trade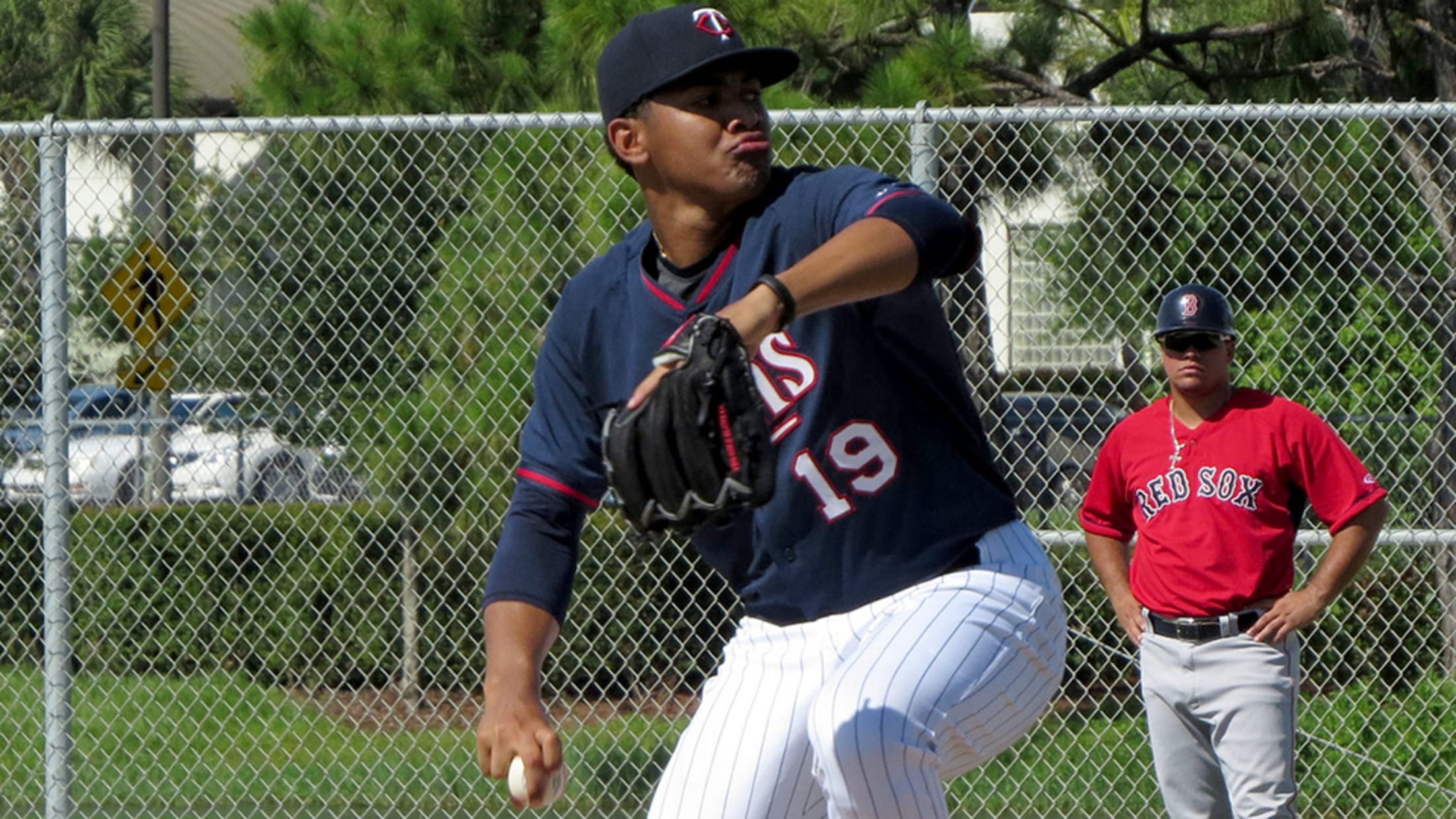 The heavily rumored on-again, off-again Jaime Garcia-to-the-Twins deal is officially on again, and a pitching prospect is going the other way. The Braves have acquired No. 22 Twins prospectHuascar Ynoa in the deal that sent Garcia and catcher Anthony Recker to Minnesota, both clubs announced Monday. The Twins will also receive