Saints Lose Tough One In Extras To I-Cubs 11-7
Larnach, Celestino, Telis, Kerrigan all go deep for St. Paul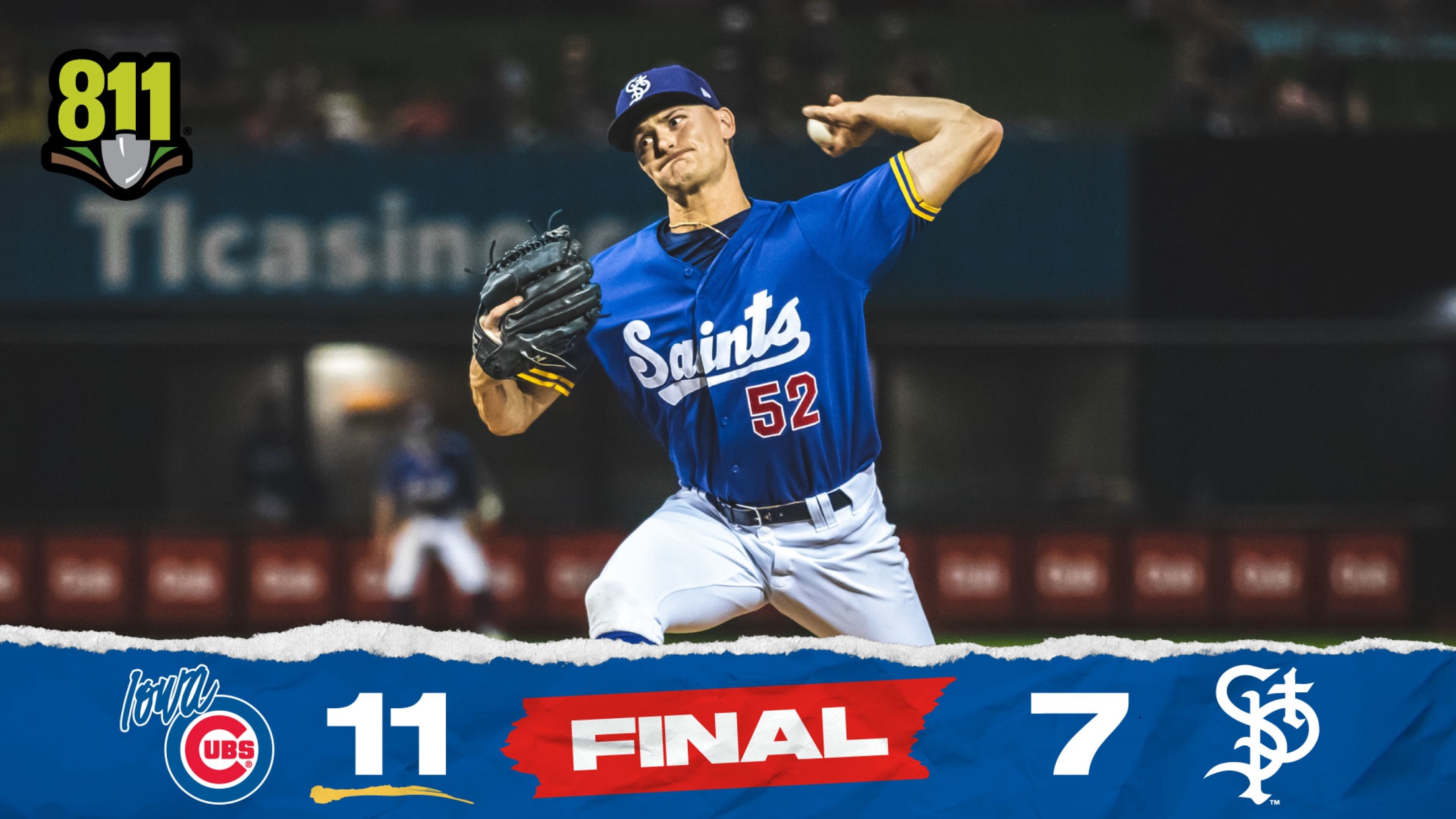 ST. PAUL, MN (August 18, 2021) - The St. Paul Saints were two outs from victory and saw it slip away in the ninth. They managed to tie the game in the bottom of the ninth only to give up four in the 10th and lose 11-7 to the Iowa
Roundup: Twins taking Lewis, Larnach to camp
Braves also invite Top-100 talents Waters, Langeliers to Florida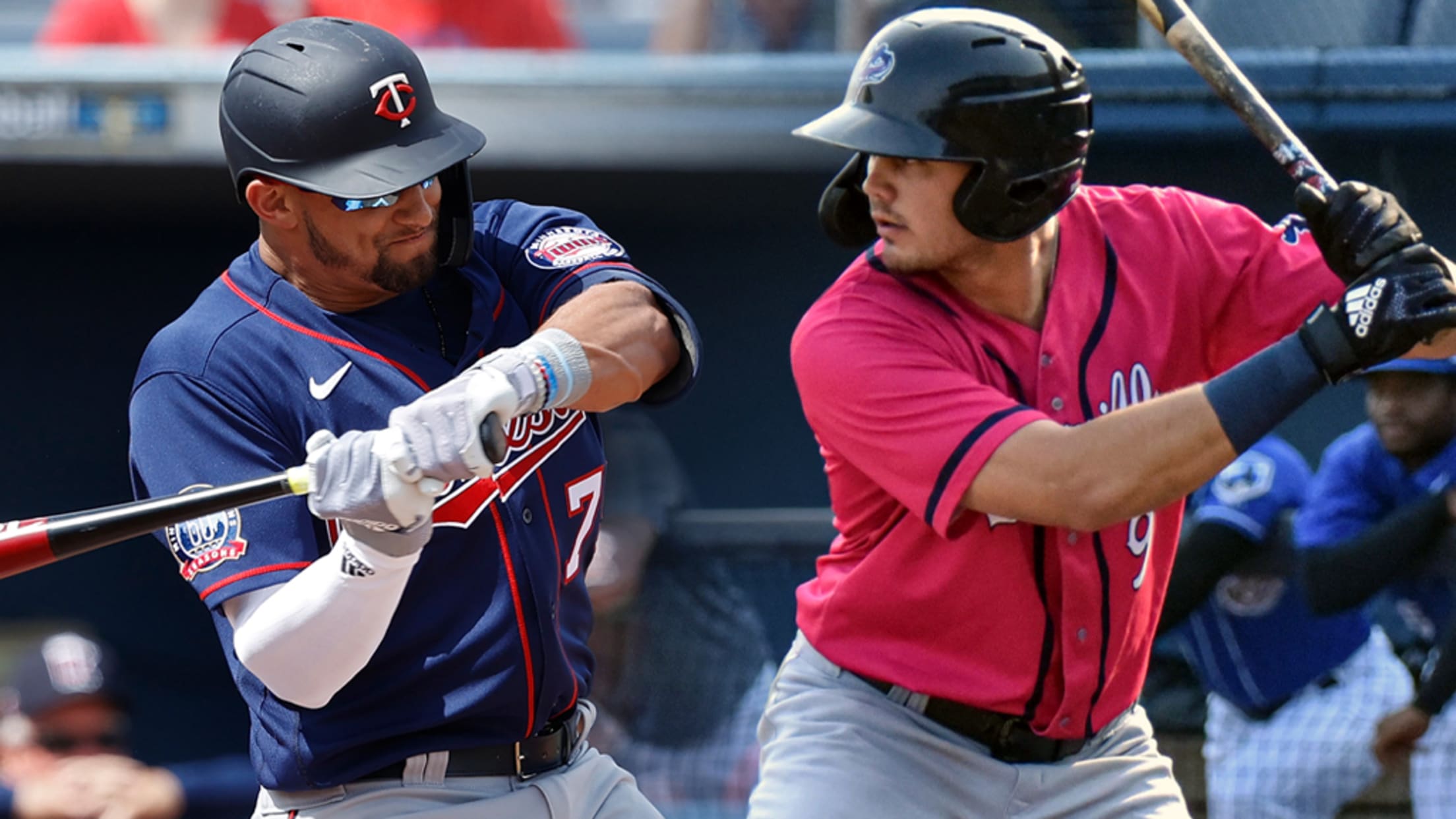 The Twins are taking a pair of Top-100 prospects to Major League camp this spring. No. 17 overall prospect Royce Lewis and No. 80 Trevor Larnach received non-roster invitations to Spring Training on Monday, Minnesota announced. Fellow Top-100 prospects Alex Kirilloff (No. 26) and Jordan Balazovic (No. 97) will already
The Road to The Show™: Trevor Larnach
Slugger has power to force way into crowded Twins outfield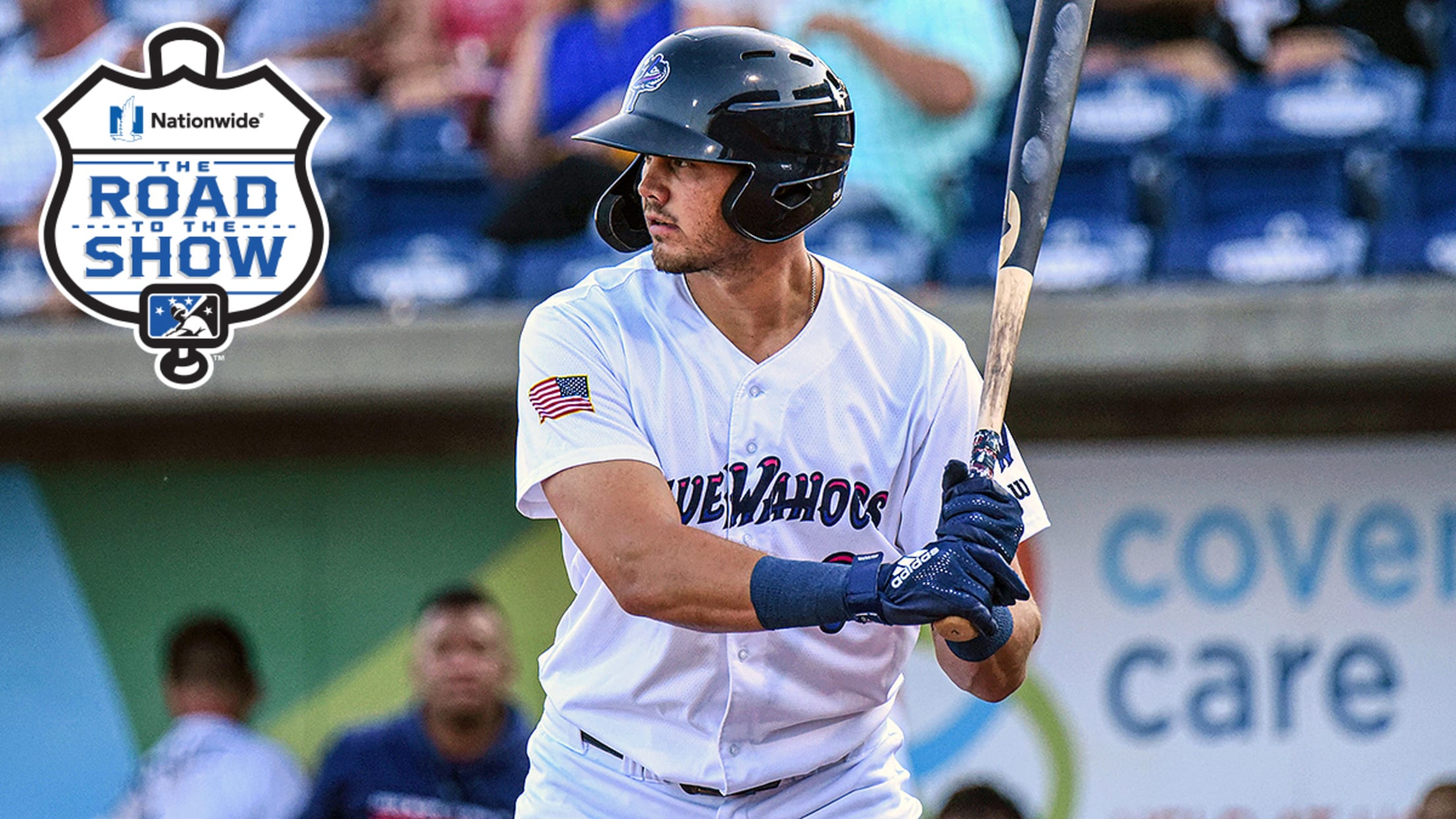 Each week, MiLB.com profiles an elite prospect by chronicling the steps he's taken to reach the brink of realizing his Major League dream. Here's a look at Minnesota Twins outfielder Trevor Larnach. For more player journeys on The Road to The Show, click here.
Prospects in the Twins' 2020 player pool
Lewis, Kirilloff could realize MLB dream in shortened season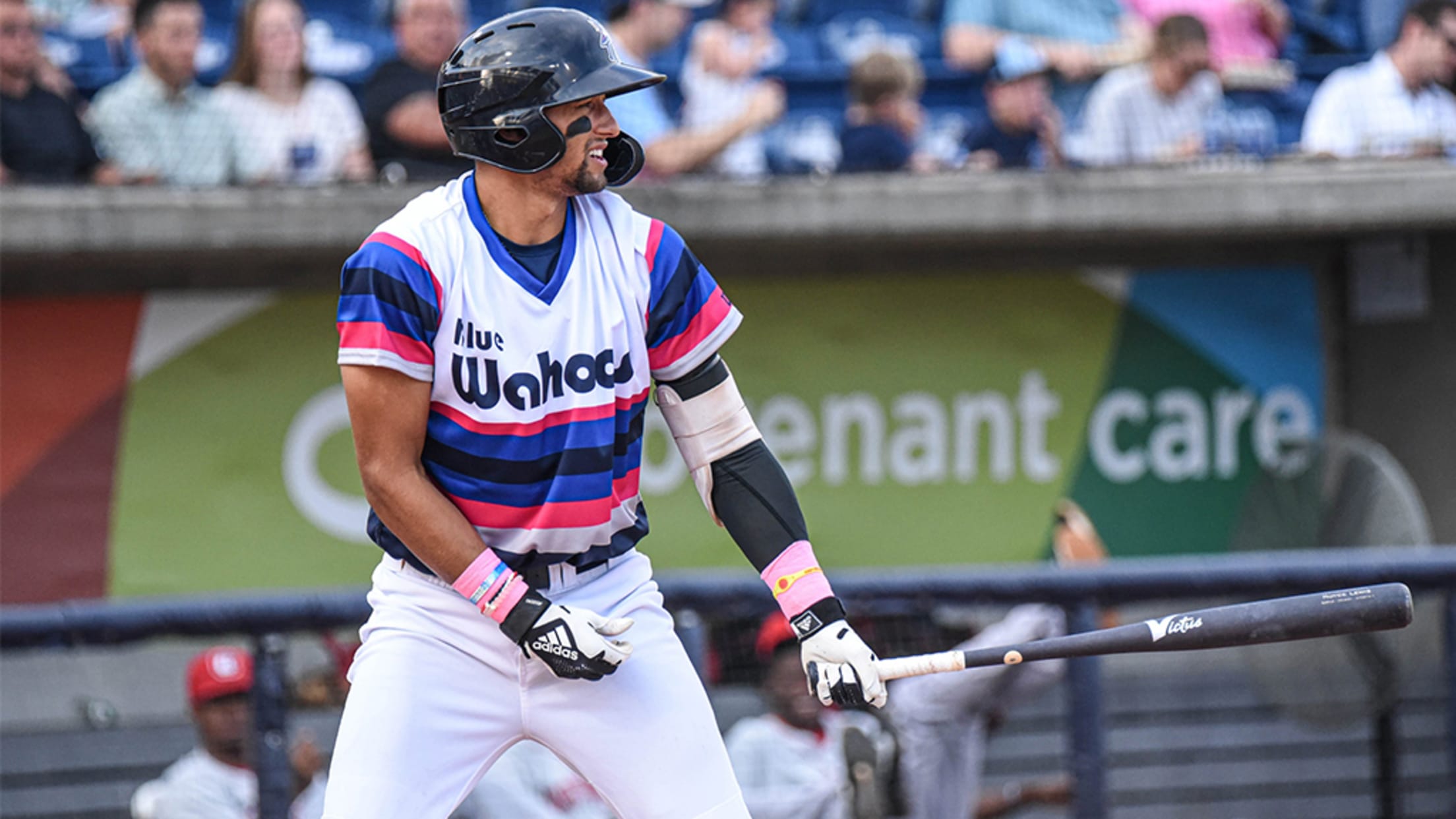 As part of the new rules for the 2020 Major League season, each of the 30 organizations will maintain a 60-man player pool for the duration of the campaign. Some members of the player pool will feature on the active Major League roster while others will work out at an
Toolshed dream lineup: The 23-year-olds
Jays' Pearson, Giants' Bart among those closing in on Majors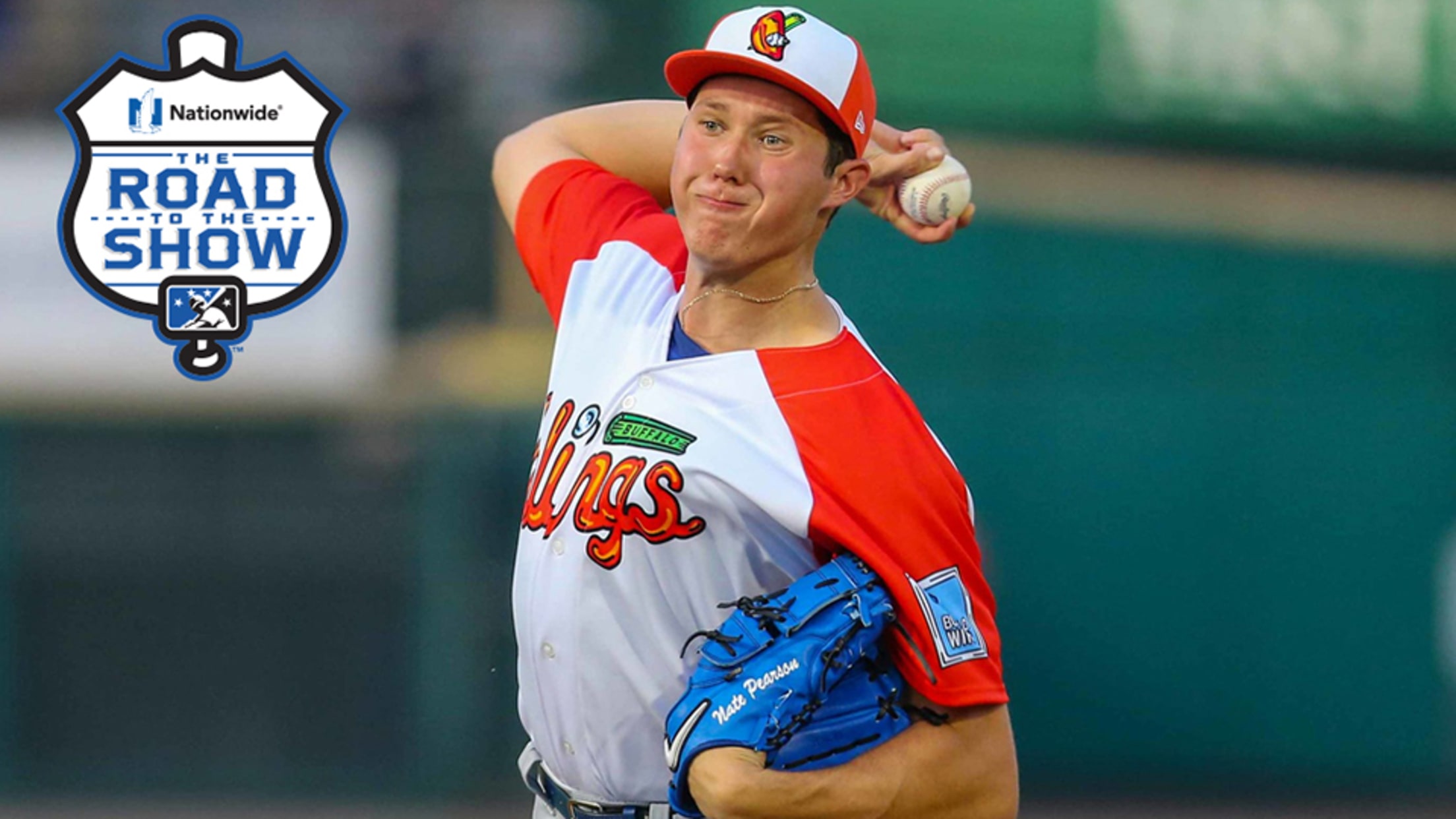 There may be no Minor League Baseball games yet, but that's not going to stop us from dreaming about lineups.In the coming weeks, Toolshed will craft the best possible prospect lineups, sorted by age. So far, the series has focused on teenagers, 20-year-olds, 21-year-olds and 22-year-olds. This time, we turn our attention to
Report: Twins' top trio assigned to Minors
Lewis, Kirilloff, Larnach all produced in Grapefruit League play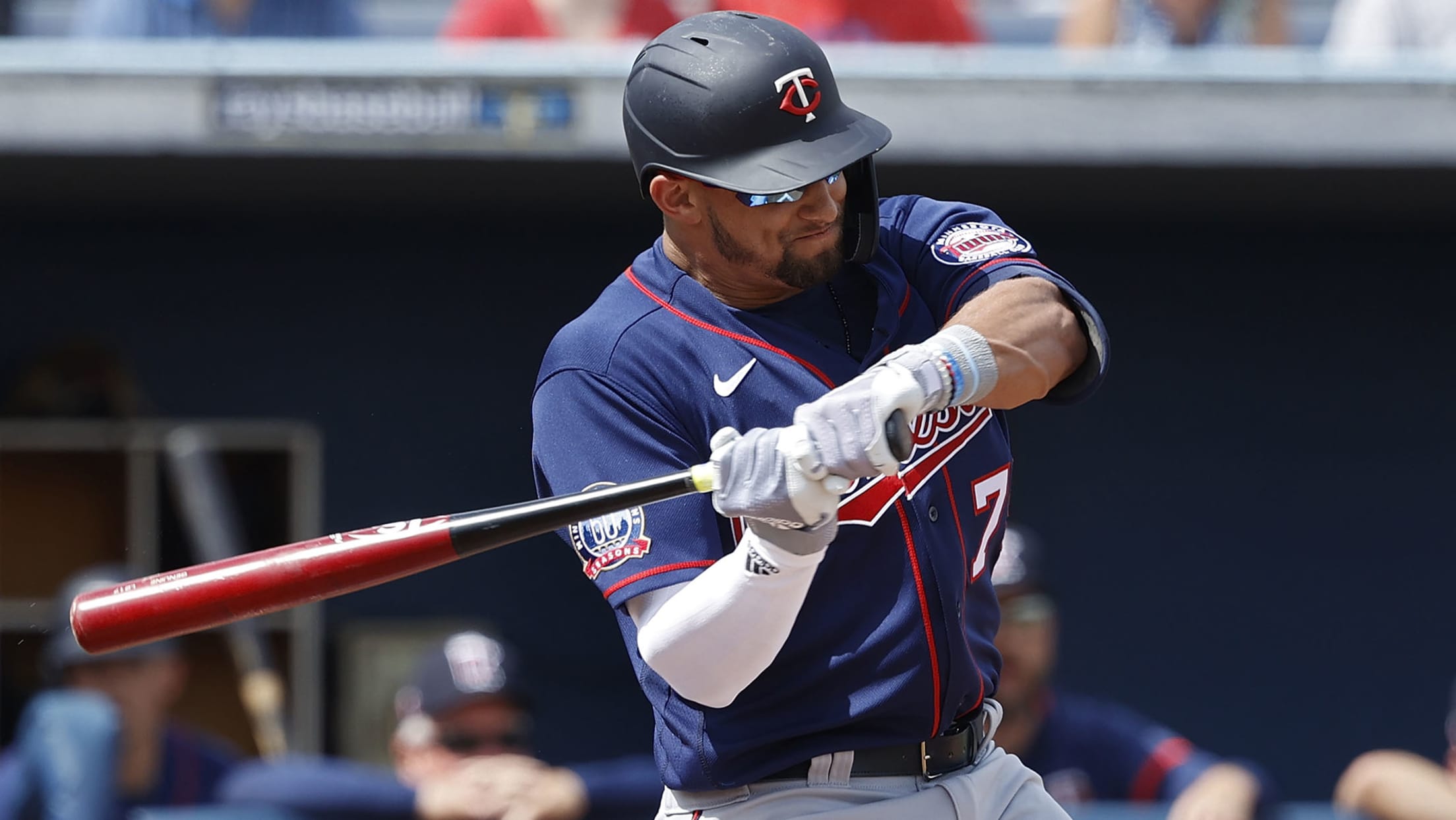 Just before Major League Baseball begins a roster freeze amid the COVID-19 pandemic, the top three prospects in the Twins system were reshuffled.Royce Lewis, MLB.com's ninth-ranked overall prospect, No. 32 Alex Kirilloff and No. 81 Trevor Larnach were assigned to Minor League camp, the Minneapolis Star Tribune reported Friday. The pause in
Toolshed: Twins' Larnach cleared for launch
No. 81 overall prospect is preparing to power up in third season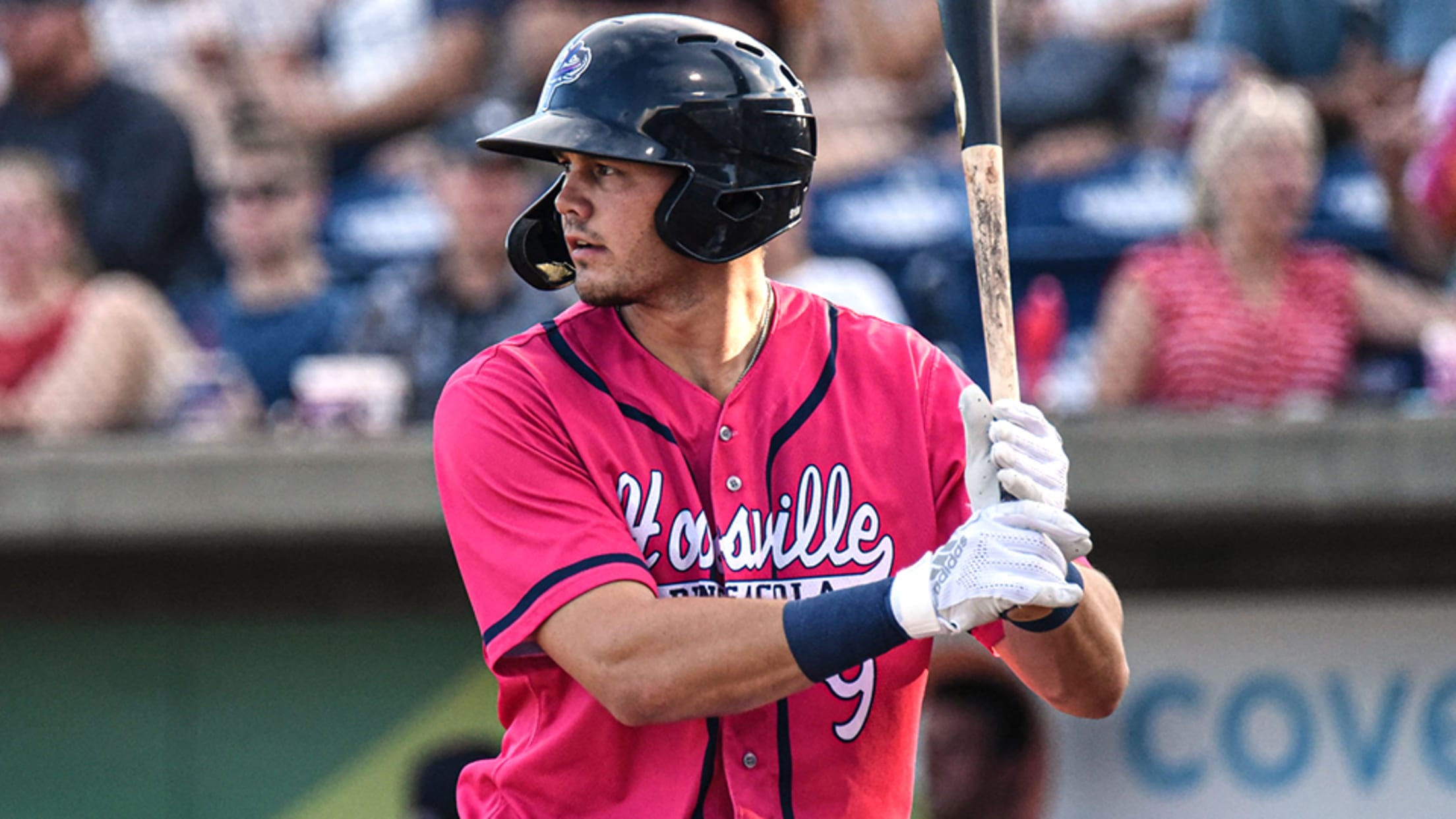 The Twins set a Major League single-season record with 307 home runs in 2019, outdoing the previous record (set by the Yankees one year earlier) by 40. Minnesota's full-season Minor League affiliates collectively hit exactly 500 homers, eighth-most among the 30 farm systems and the tops by an organization without
Twins' Lewis, Kirilloff, Larnach score invites
Nos. 9, 32, 81 overall prospects headed to Major League camp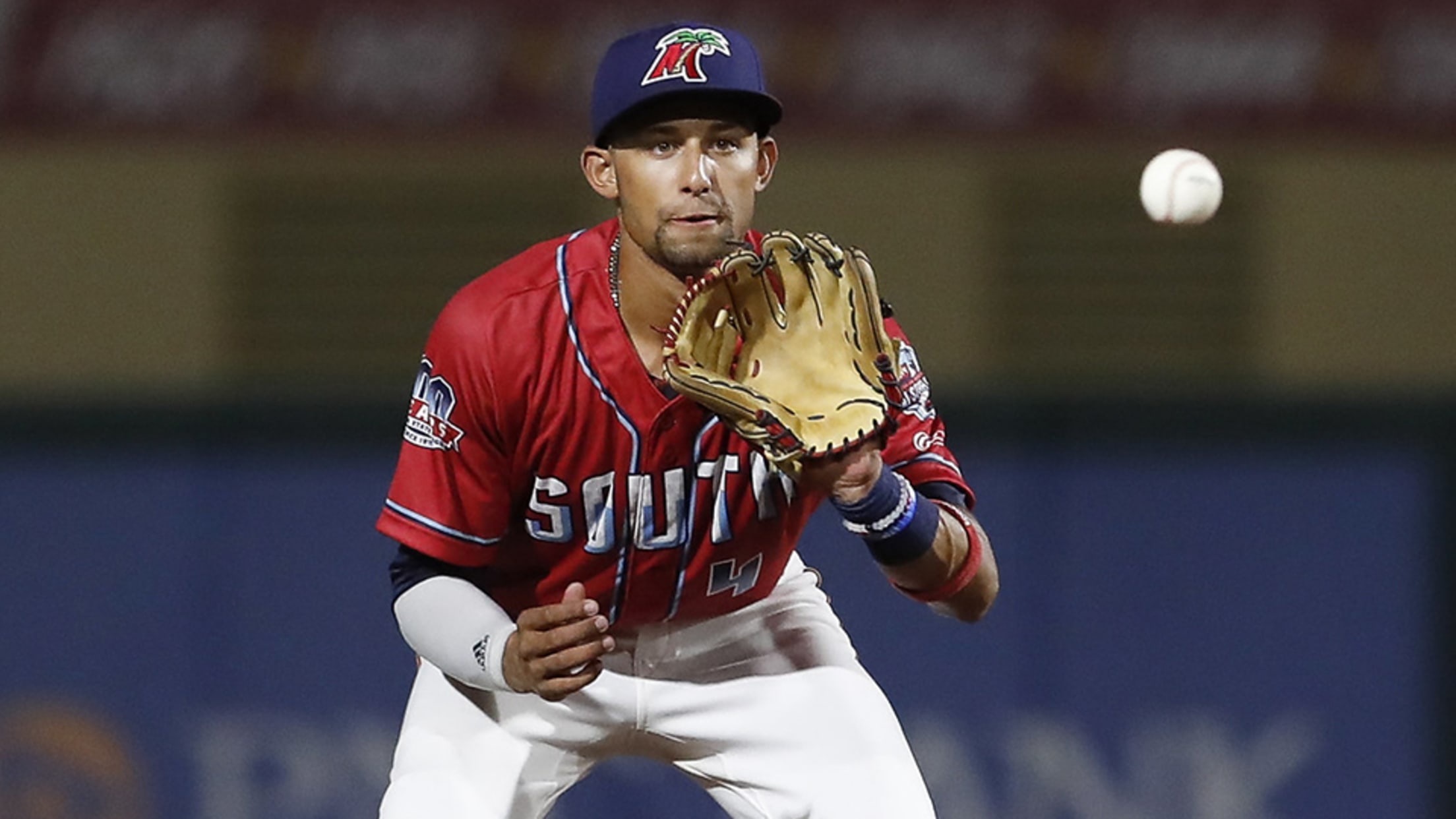 Fresh off their first American League Central division title since 2010, the Twins are about to get a look at the next wave of reinforcements in Fort Myers.Minnesota extended non-roster invites to Major League Spring Training to No. 9 overall prospect Royce Lewis, No. 32 Alex Kirilloff and No. 81
Twins prospects up the ante in arms race
Three pitchers crack playoff roster, Lewis earns AFL MVP nod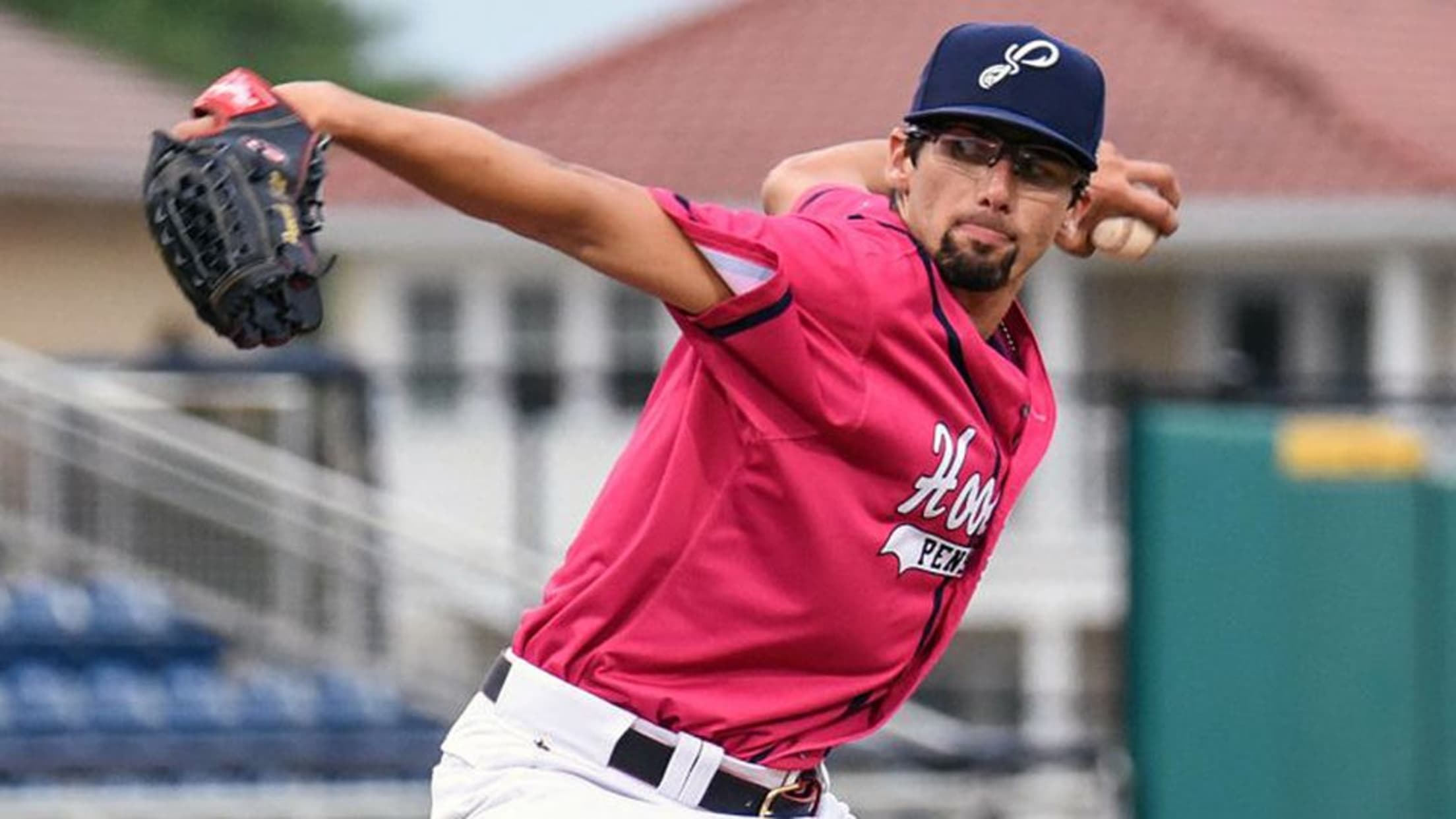 Each offseason, MiLB.com goes position by position across each system and honors the players -- regardless of age or prospect status -- who had the best seasons in their organization. Click here to locate your favorite club.Top to bottom, the Twins organization is brimming with confidence. The big club won
Larnach caps season with Twins' honor
No. 78 overall prospect starred at two levels in first full season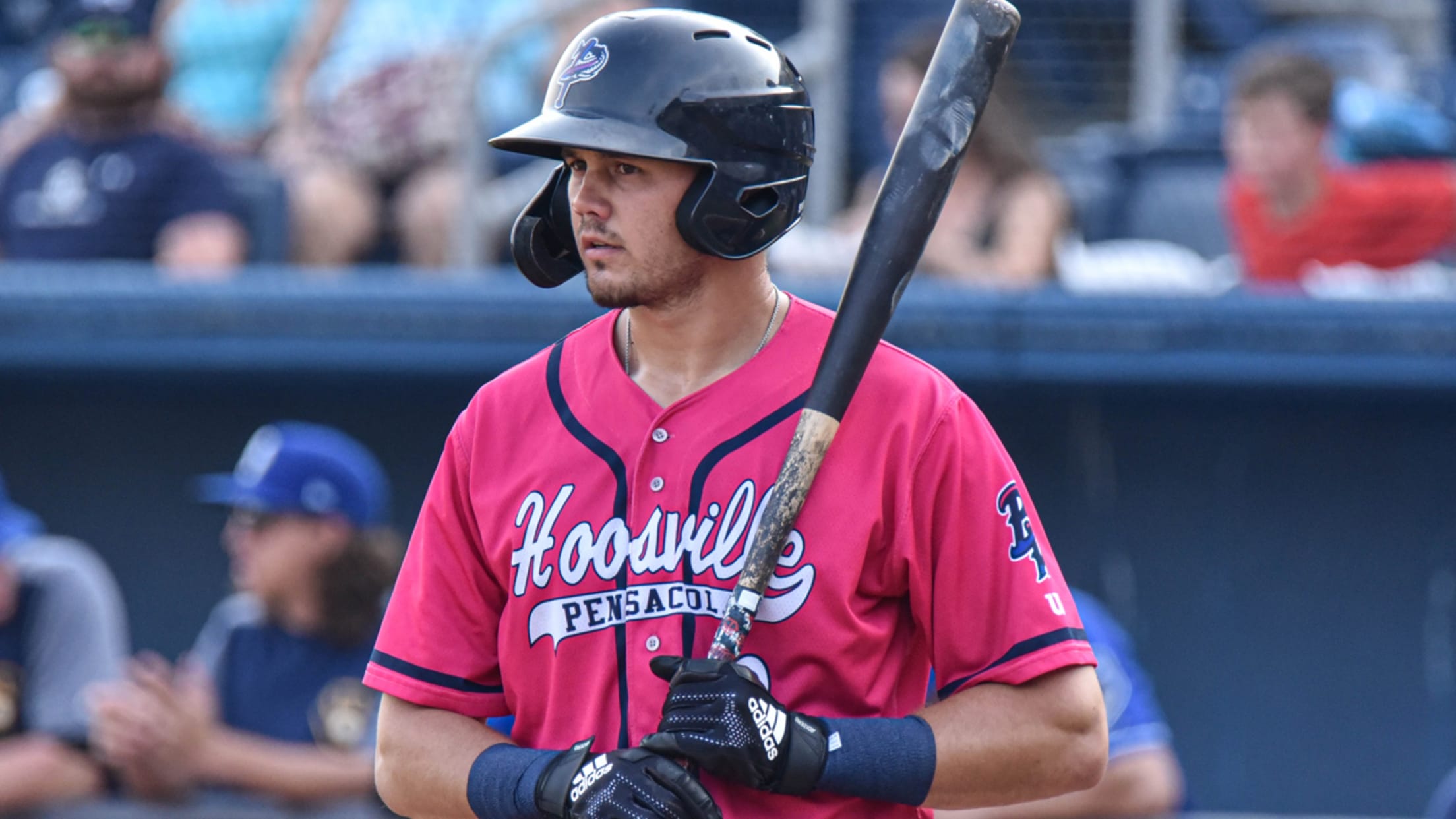 Trevor Larnach burned his way through two Minor League levels in his first full professional season, capturing midseason and end-of-season All-Star recognition as well as the Florida State League's MVP award. With the campaign in the books, he added to his haul Sunday.The Twins named MLB.com's No. 78 overall prospect their 2019
Larnach, Romero grab top FSL awards
Miracle slugger, Crabs righty lead end-of-season All-Stars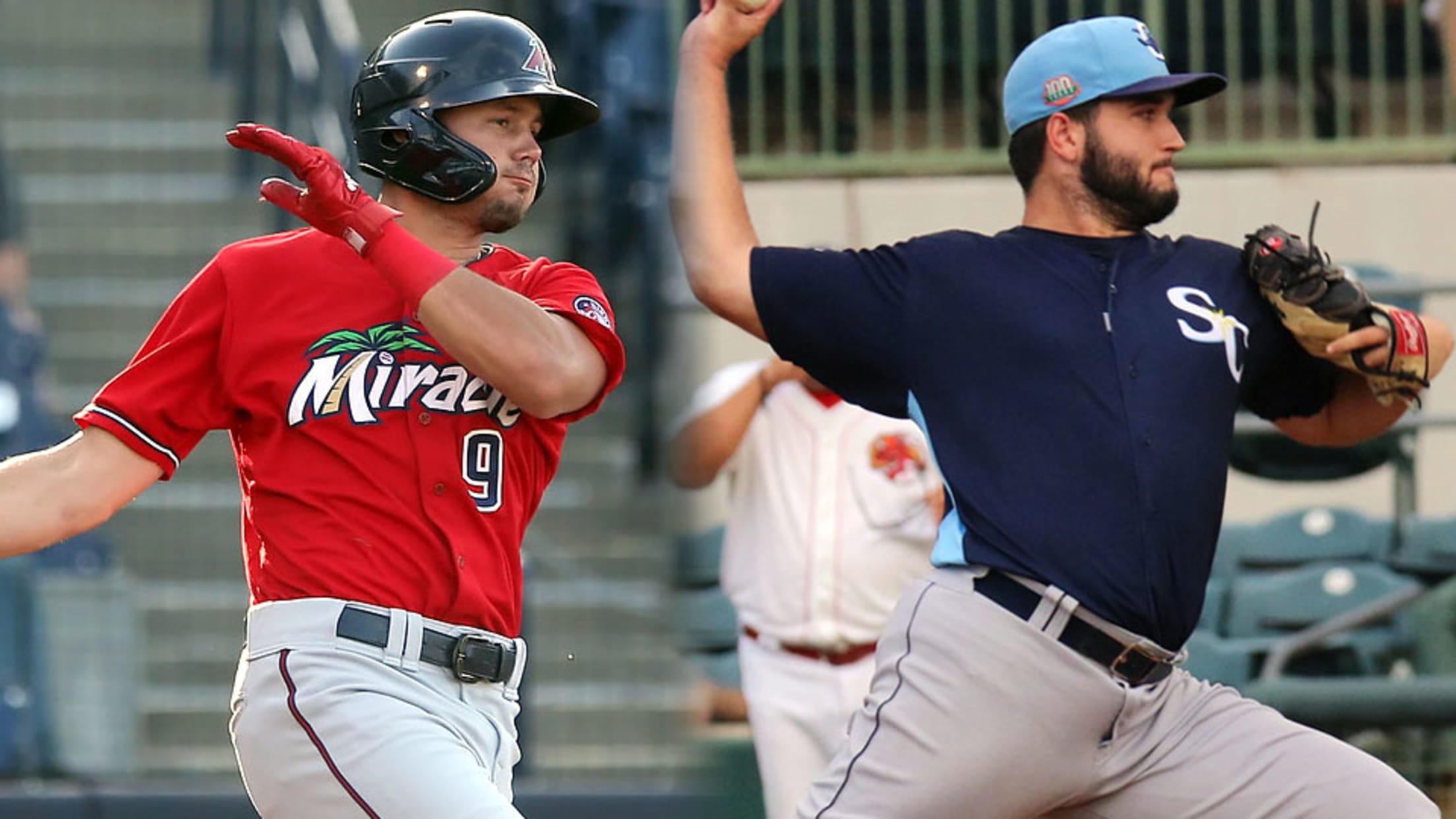 The Florida State League may be known as a pitchers' league, but the biggest names on this year's list of honorees are reserved for those on the hitting side.Twins outfielder Trevor Larnach (Fort Myers) and Rays right-hander Tommy Romero (Charlotte) were named Player and Pitcher of the Year, respectively, as
Prospect Roundup: Games of August 4
Phillies' Medina fans eight; Twins' Larnach reaches five times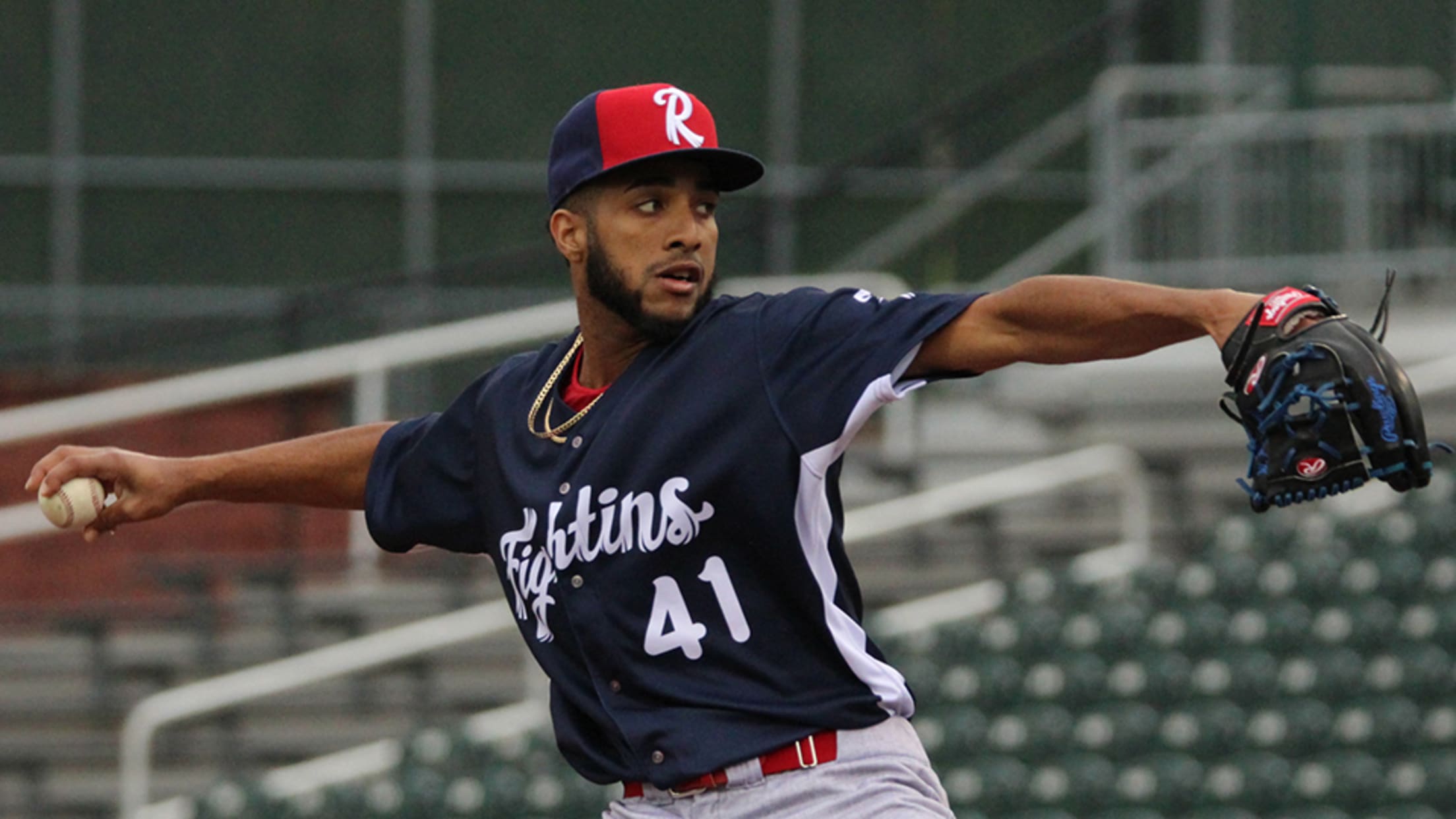 Phillies RHP Adonis Medina, Double-A Reading: 6 IP, 2 H, 1 R/ER, 1 BB, 8 K -- The only run allowed by the No. 2 Phillies prospect in the Fightins' 9-7 win over Altoona was a first-pitch homer served up to Bligh Madris in the fifth inning. Otherwise, Medina retired
Twins promote Larnach to Double-A
No. 93 overall prospect led FSL with .316 average, .842 OPS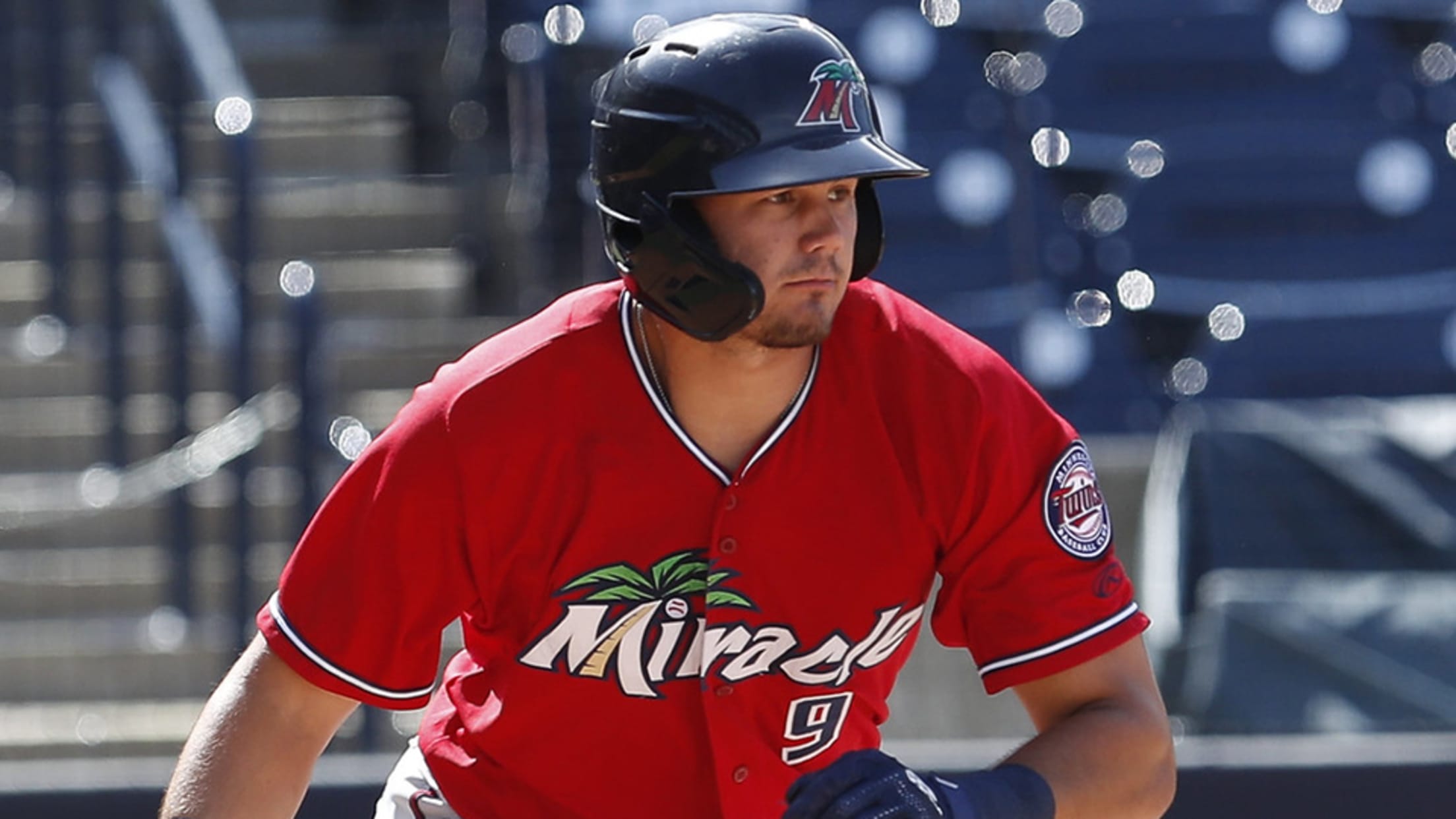 Trevor Larnach isn't leaving the state of Florida, but he is getting closer to Minnesota.The Twins' No. 4 prospect was promoted from Class A Advanced Fort Myers to Double-A Pensacola on Tuesday, the Blue Wahoos announced.
Larnach continues to set pace in FSL
Twins No. 4 prospect delivers four hits, three RBIs for Miracle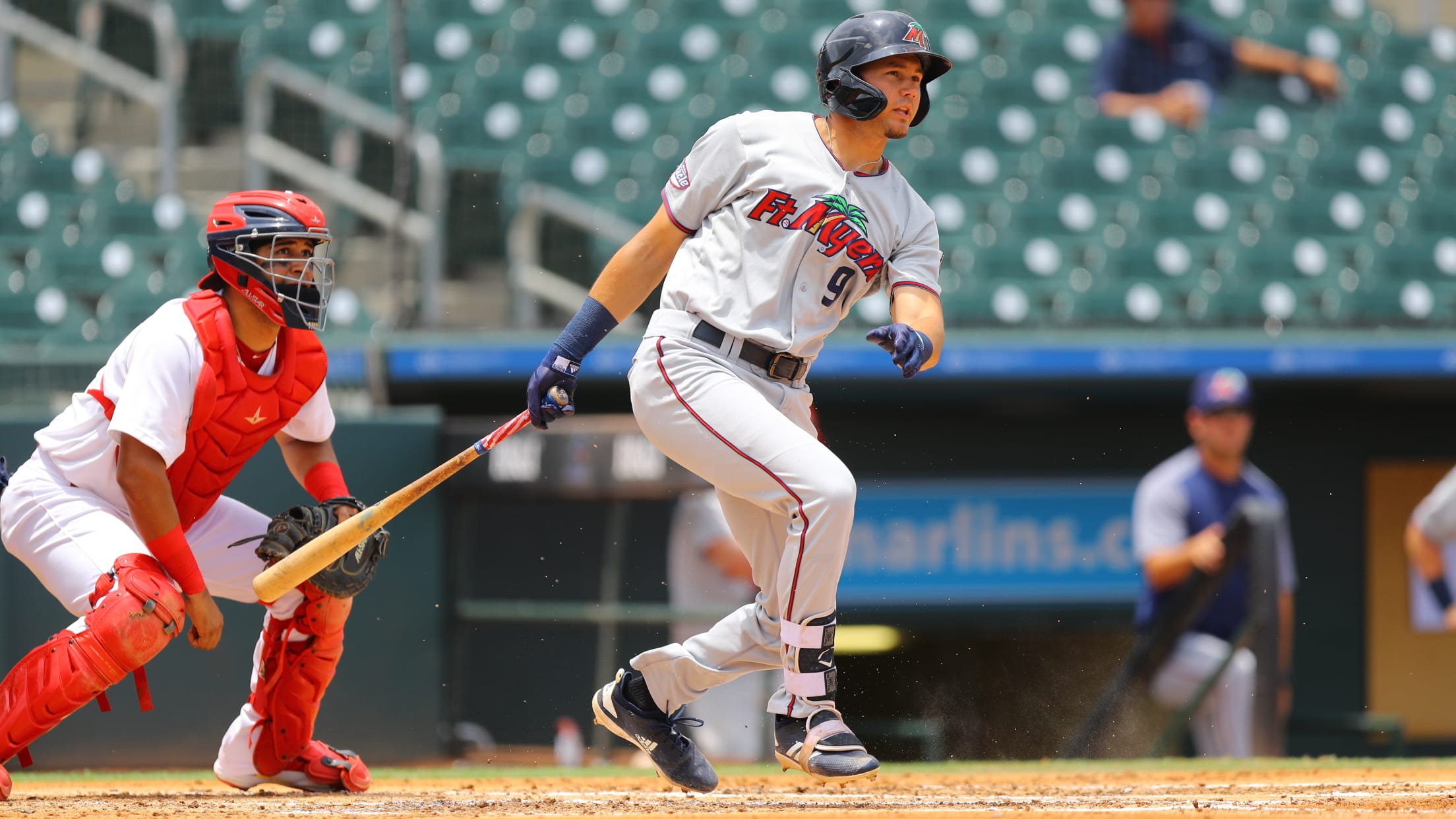 Trevor Larnach is on a roll, hitting .378 this month to push his average to a Florida State League-leading .316.On Saturday night, MLB.com's No. 93 overall prospect went 4-for-6 with three RBIs in Class A Advanced Fort Myers' 6-5, 11-inning loss to Bradenton at LECOM Park.
Toolshed: Moving season continues
Top-100 prospects Gore, Robert, Lux could see new levels soon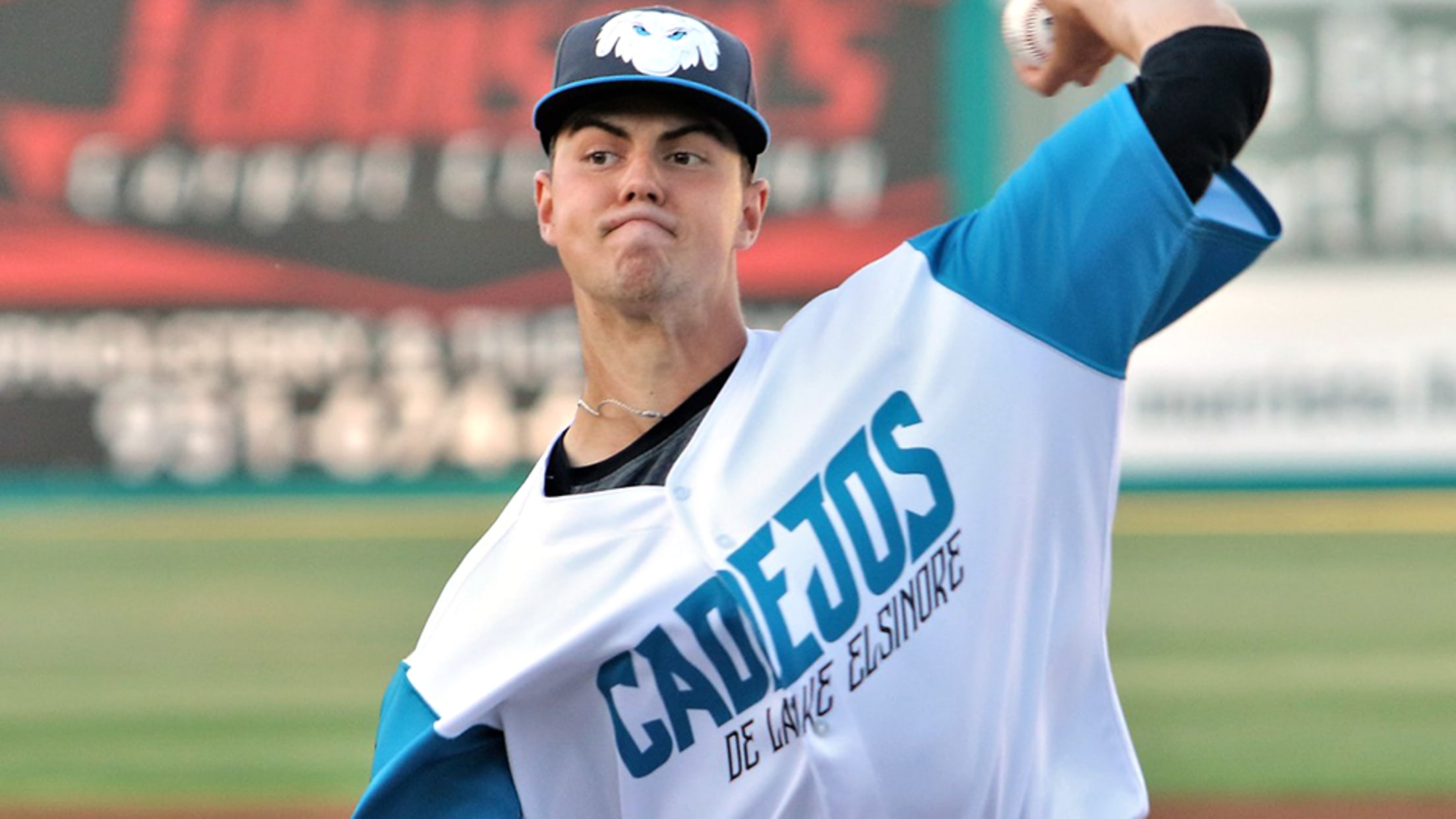 It's about that time.Every season around the All-Star breaks of the various Minor Leagues, prospects are promoted to take on new challenges. The thinking goes that half a season is a good sample size to determine how well players have handled their opening levels. It also allows those players to
Prospect Roundup: Games of June 5
Hiura rejoins Missions, scores three runs; Gore shoves again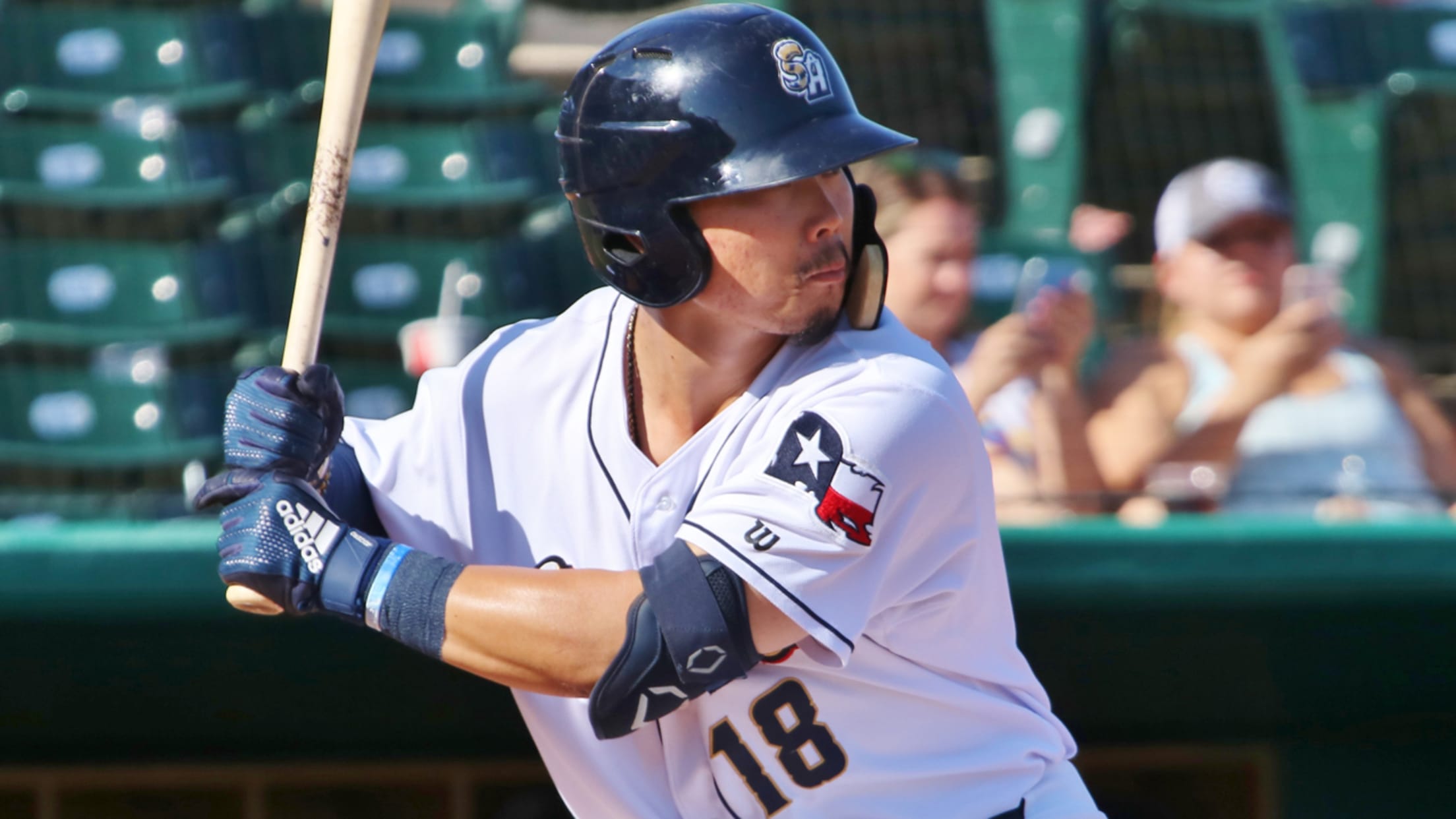 Brewers 2B Keston Hiura, Triple-A San Antonio: 2-for-4, 2B, BB, 3 R, 1 RBI -- In his first game back from the big leagues, Hiura settled right into his Triple-A groove with a pair of hits. MLB.com's No. 14 overall prospect singled through the right side of the infield in
MiLB announces May Uncle Ray's Players of the Month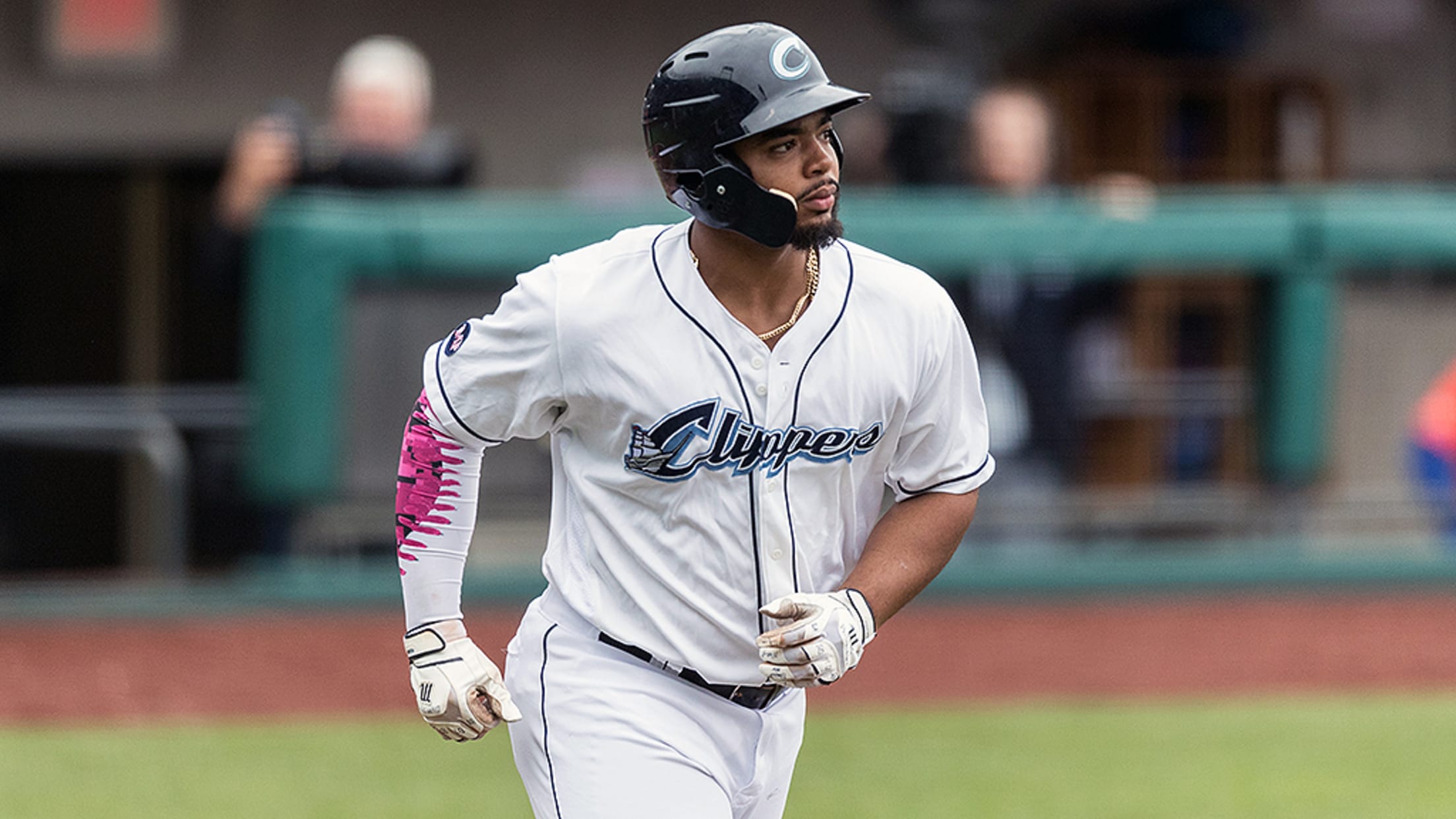 ST. PETERSBURG, Fla. -- Minor League Baseball today announced the Uncle Ray's Player of the Month Award winners for each of the 10 leagues for the month of May. In recognition of the honor, each winner will receive an award from Minor League Baseball and Uncle Ray's, the "Official Potato
Twins' Larnach takes home weekly honor
No. 5 prospect went 10-for-20 with two home runs for Fort Myers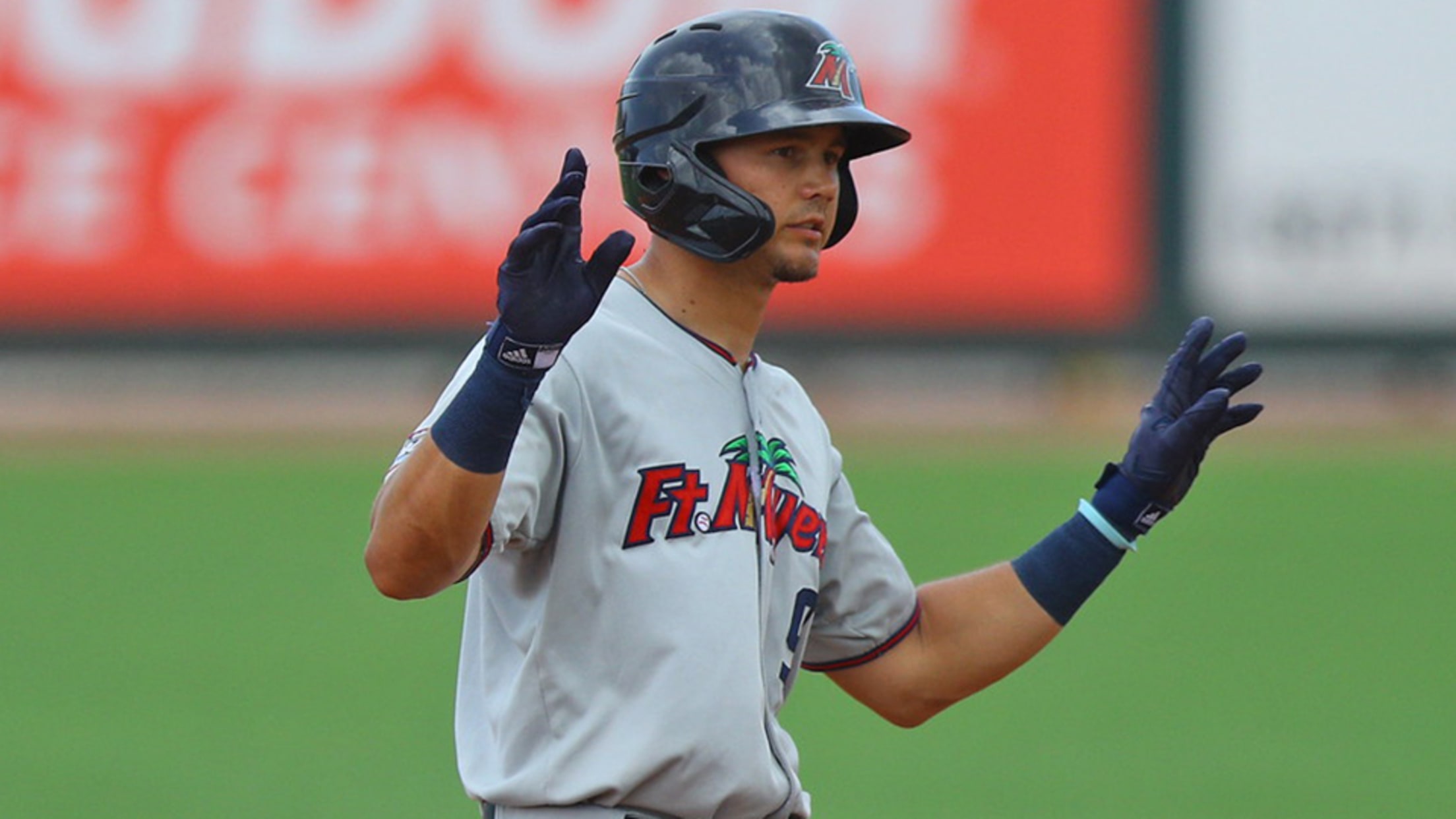 Three hundred and sixty four days ago, Trevor Larnach heard his name called as the 20th overall pick in the 2018 Draft as the Twins' first-round selection. Now, he's backing up Minnesota's hopes for him at Class A Advanced Fort Myers. The Twins' No. 5 prospect has been named Florida
Larnach raking at a Miraculous rate
Twins No. 5 prospect plates career-high five runs for Miracle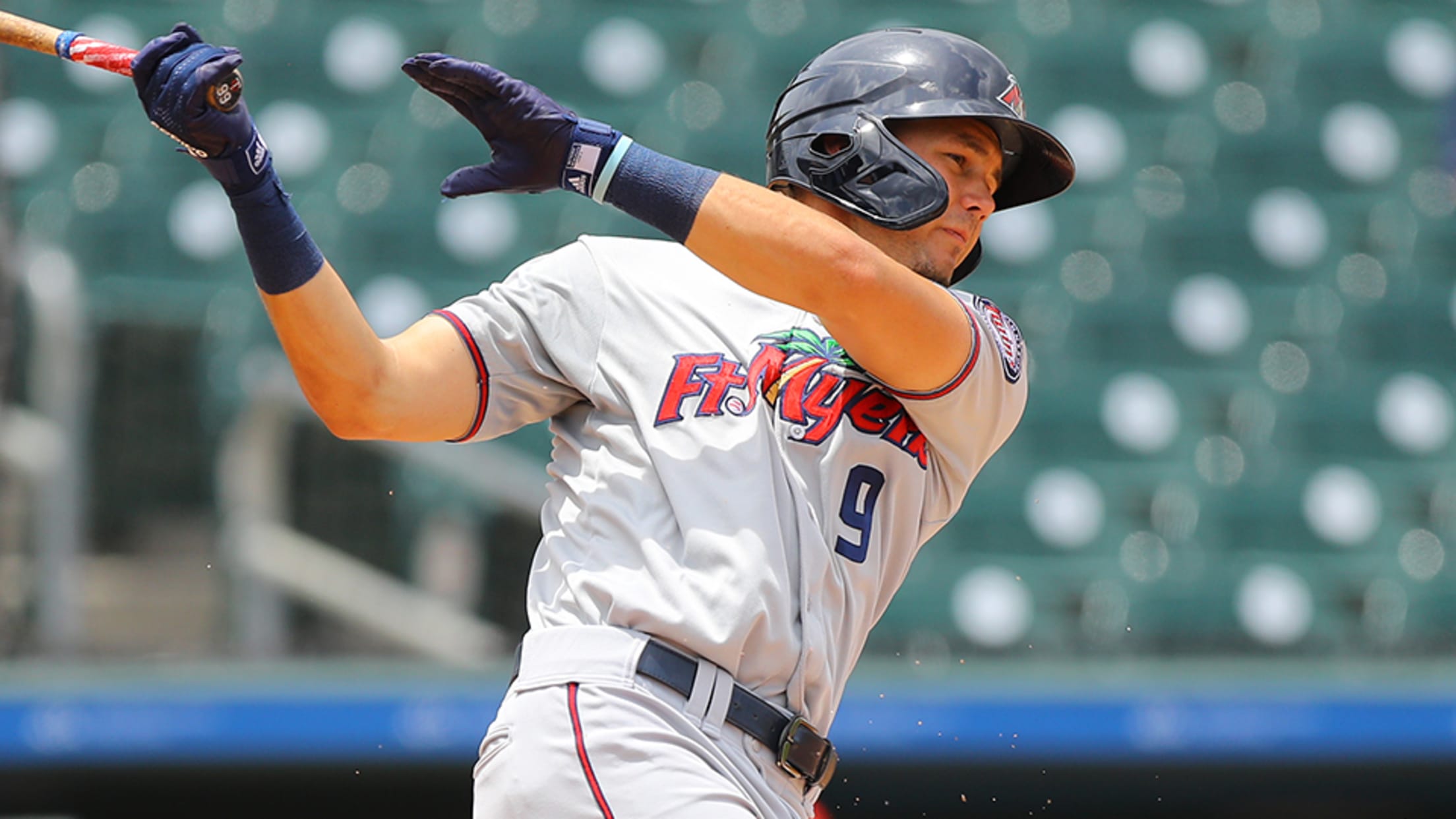 A week ago, Trevor Larnach found himself in a 2-for-22 stretch at the plate that spanned seven games. On Wednesday, he was establishing to a new career high and extending a hitting streak. So what changed? According to the 22-year-old, absolutely nothing.The fifth-ranked Twins prospect collected three hits -- falling a triple
Lewis, India headline FSL All-Star rosters
First-rounders Swaggerty, Larnach also tapped for June 15 game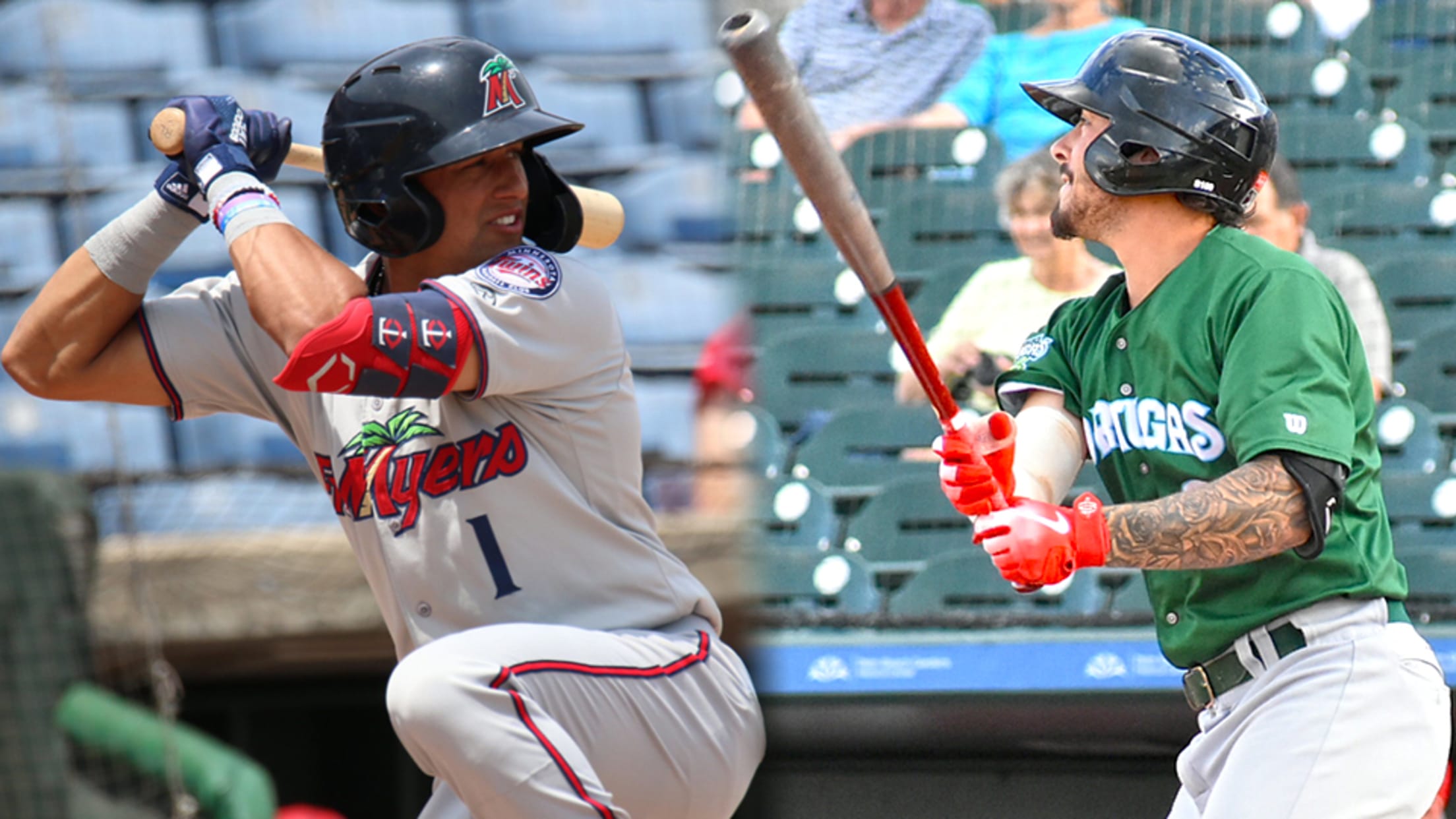 Twins top prospectRoyce Lewis and Reds No. 4 prospect Jonathan India headline the list of players headed to Jupiter this summer for the 2019 Florida State League All-Star Game.FSL president Ken Carson released the rosters for the June 15 exhibition at Roger Dean Chevrolet Stadium, with Lewis, India, Travis Swaggerty,
Twins Prospect Primer: Double barrels
Lewis, Kirilloff may be Minors' top hitting duo; Javier set to return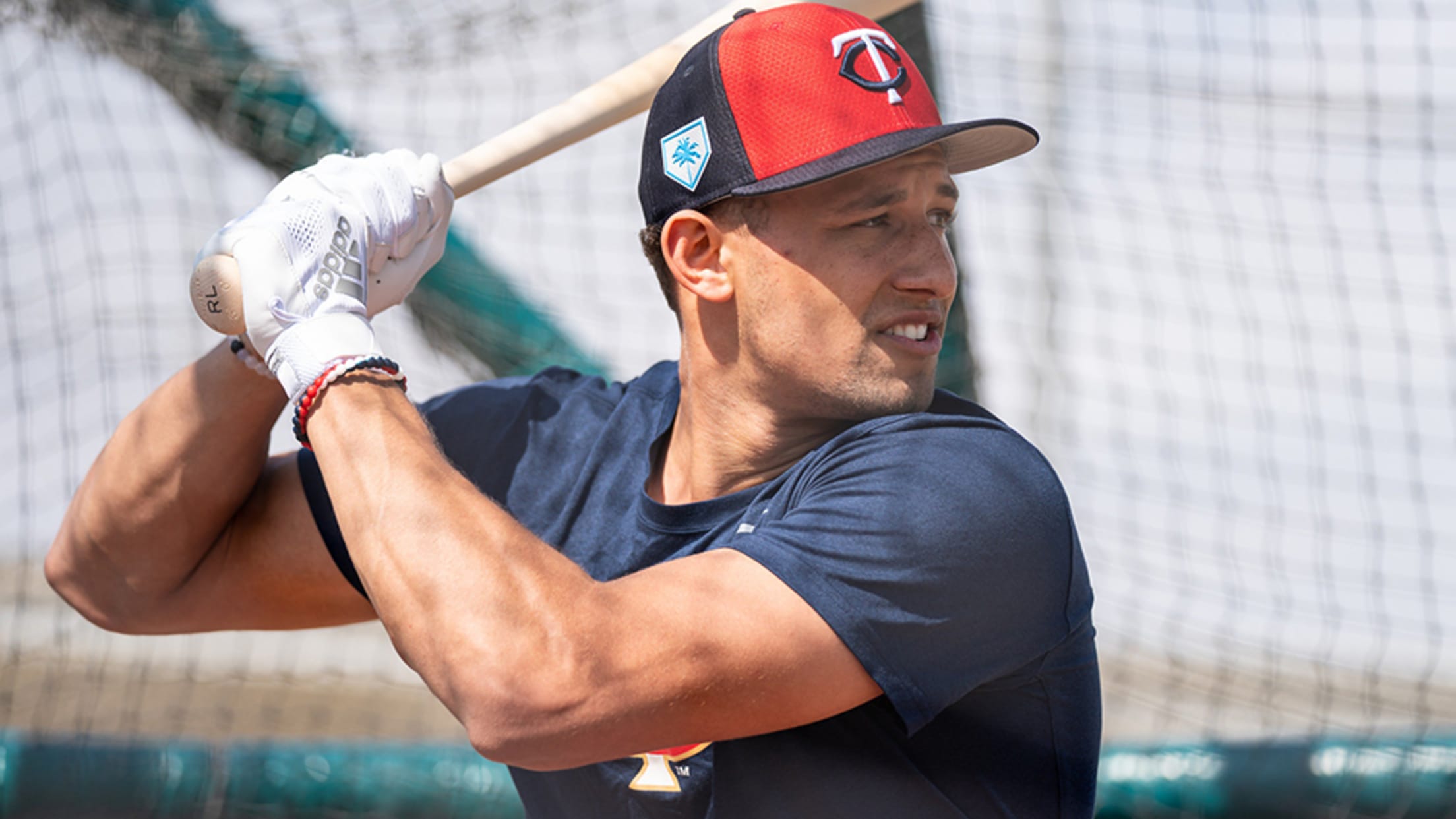 Some players are on the verge of stardom, others are entering a crucial phase of their development and still others are getting their first tastes of full-season ball. With the 2019 season approaching, MiLB.com takes a look at the most intriguing prospects from each MLB organization.Shining star: Royce Lewis, SSThe
Big inning beats Burlington
Kernels win sixth straight game with eight-run sixth inning
CEDAR RAPIDS, IOWA - The Kernels used a big sixth inning to win their sixth straight game in an 11-3 victory over the Burlington Bees on Thursday. Cedar Rapids trailed 3-2 going into the sixth but improved to a season-best 75-60 on the season. The six-game winning streak matches a
Early offense and Enlow lead Kernels over Snappers
Cedar Rapids led 7-0 after two innings while Blayne Enlow (3-5) set a new career-high with eight strikeouts
BELOIT, Wis. - The Kernels secured their third straight series win with an 8-4 victory at Beloit on Wednesday night at Pohlman Field. Cedar Rapids jumped out to a 7-0 lead after a five-run second inning. Blayne Enlow (3-5) struck out eight Snappers over five innings on the mound.Cedar Rapids
Larnach launches a pair for Elizabethton
Twins No. 6 prospect slugs first two Minor League homers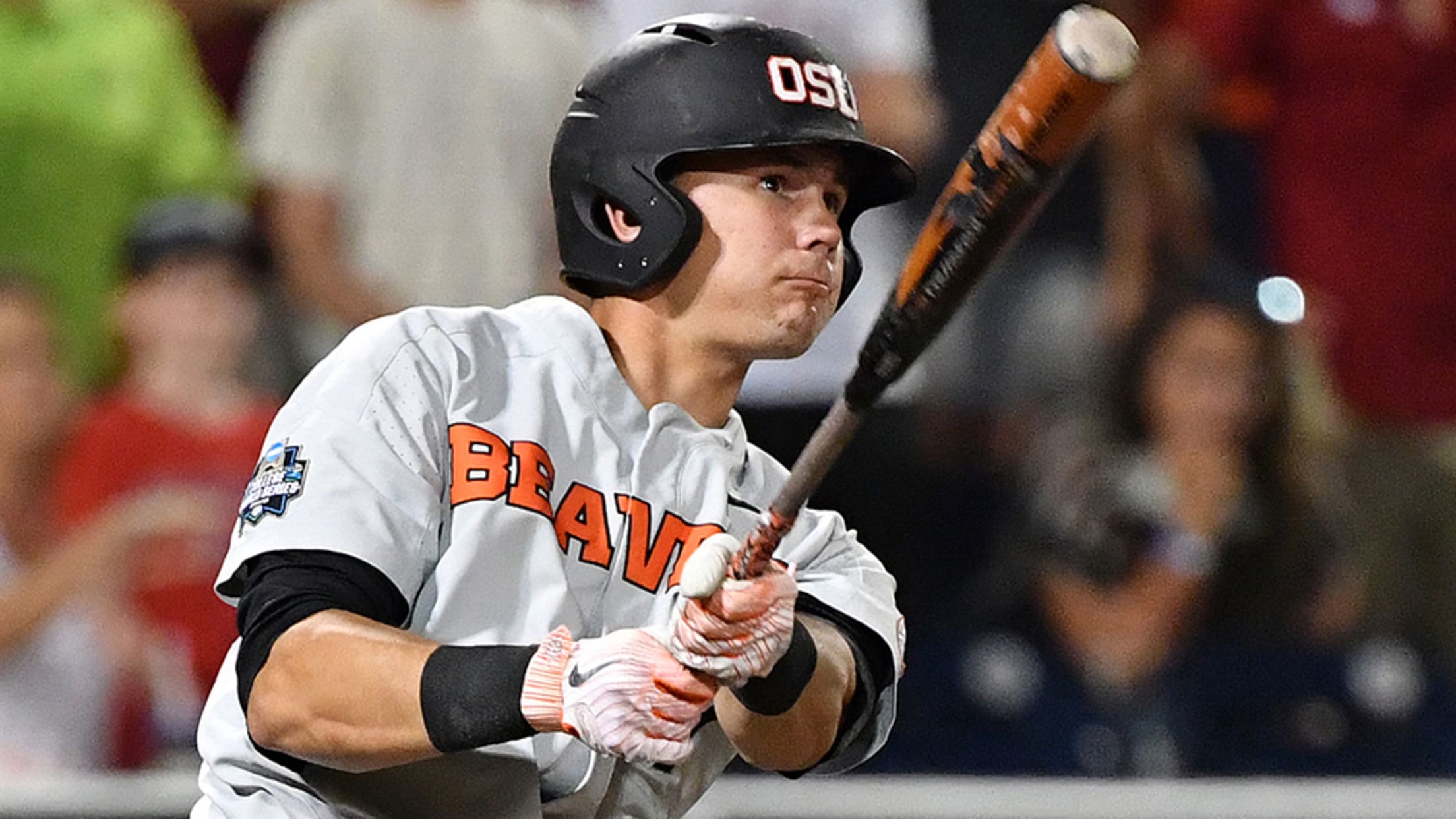 Trevor Larnach ended his first career mini-slump in powerful fashion. And he added another jolt for good measure.The sixth-ranked Twins prospect hit the first two homers of his Minor League career to lead Rookie-level Elizabethton past Johnson City, 8-5, on Tuesday night at TVA Credit Union Park. 
Appy notes: Larnach getting a grip on pros
E-Twins outfielder finding his groove after capturing college title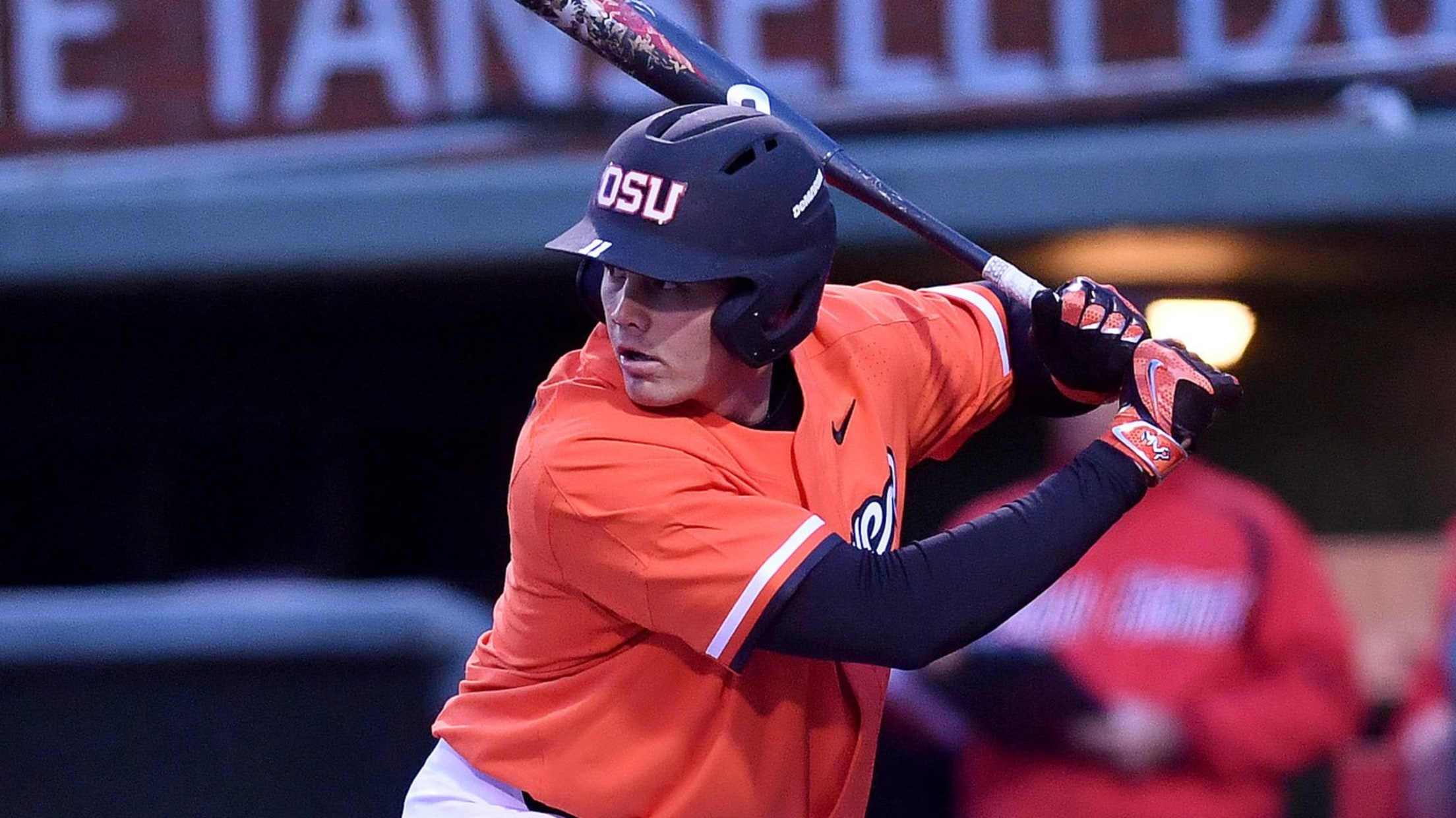 Just wait until Trevor Larnach has a grip on the type of bat he prefers. The rookie outfielder for the Elizabethton Twins should have no problem finding suitors willing to assist in his quest for a comfortable piece of lumber."I'm waiting for a special model," said Larnach, barely a week