Arrighetti Paves Way For Third Consecutive Win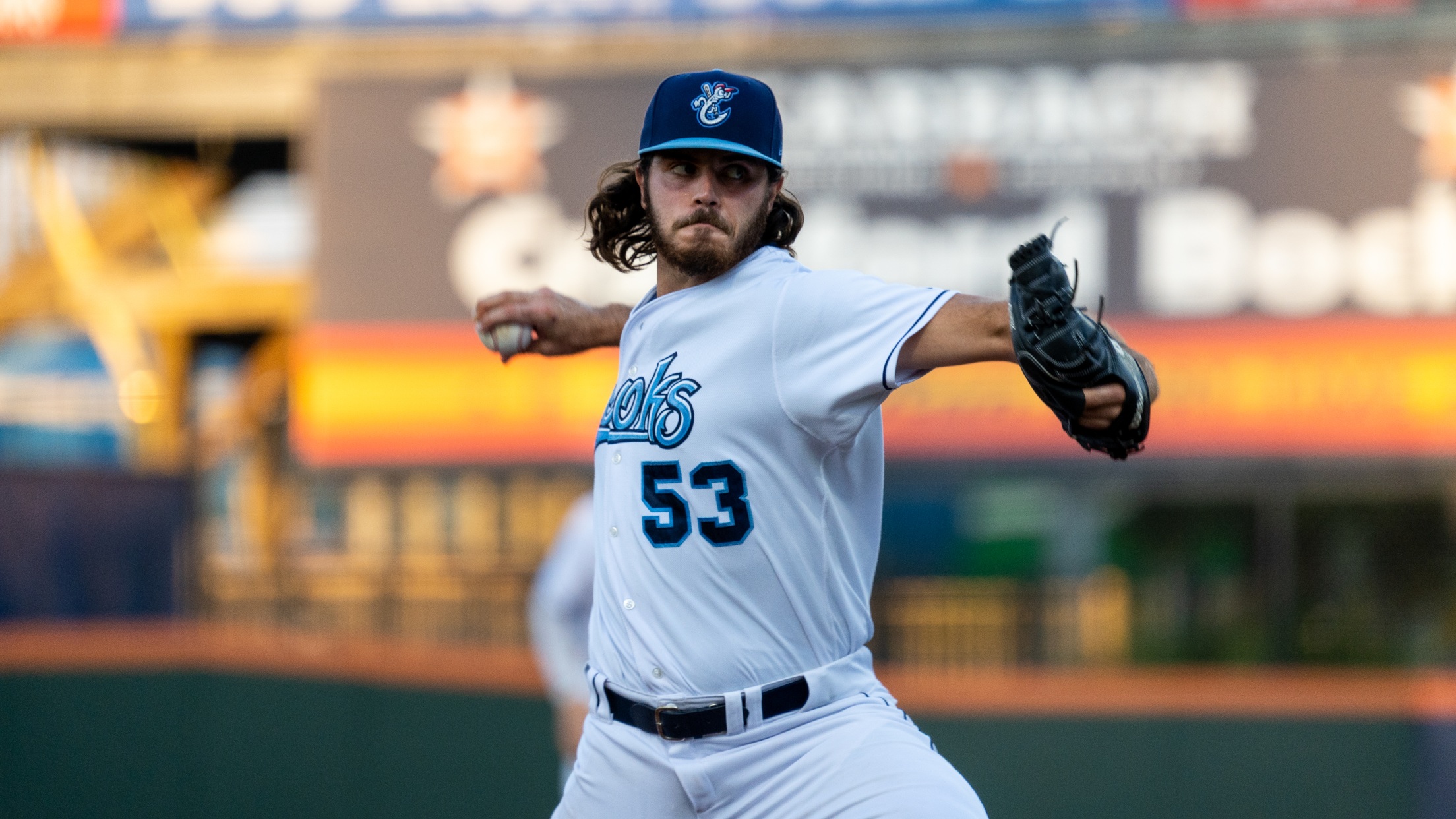 Box Score CORPUS CHRISTI – Spencer Arrighetti fired five shutout innings as the Hooks beat Midland, 5-1, before a Saturday night crowd of 5,288 at Whataburger Field. The Hooks have won 11 of their last 15 games. Arrighetti permitted three base runners, including one who reached via a strikeout and
CC Authors Five-Win Week with Sunday Split
Game 1 Box Score Game 2 Box Score SAN ANTONIO – The Hooks and Missions traded come-from-behind wins to split Sunday's twin bill before an announced crowd of 3,479 fans at Wolff Stadium. Corpus Christi ran it's season-best win streak to seven games with a 6-5 triumph in the opener.
McKenna Powers Hooks to Sunday Victory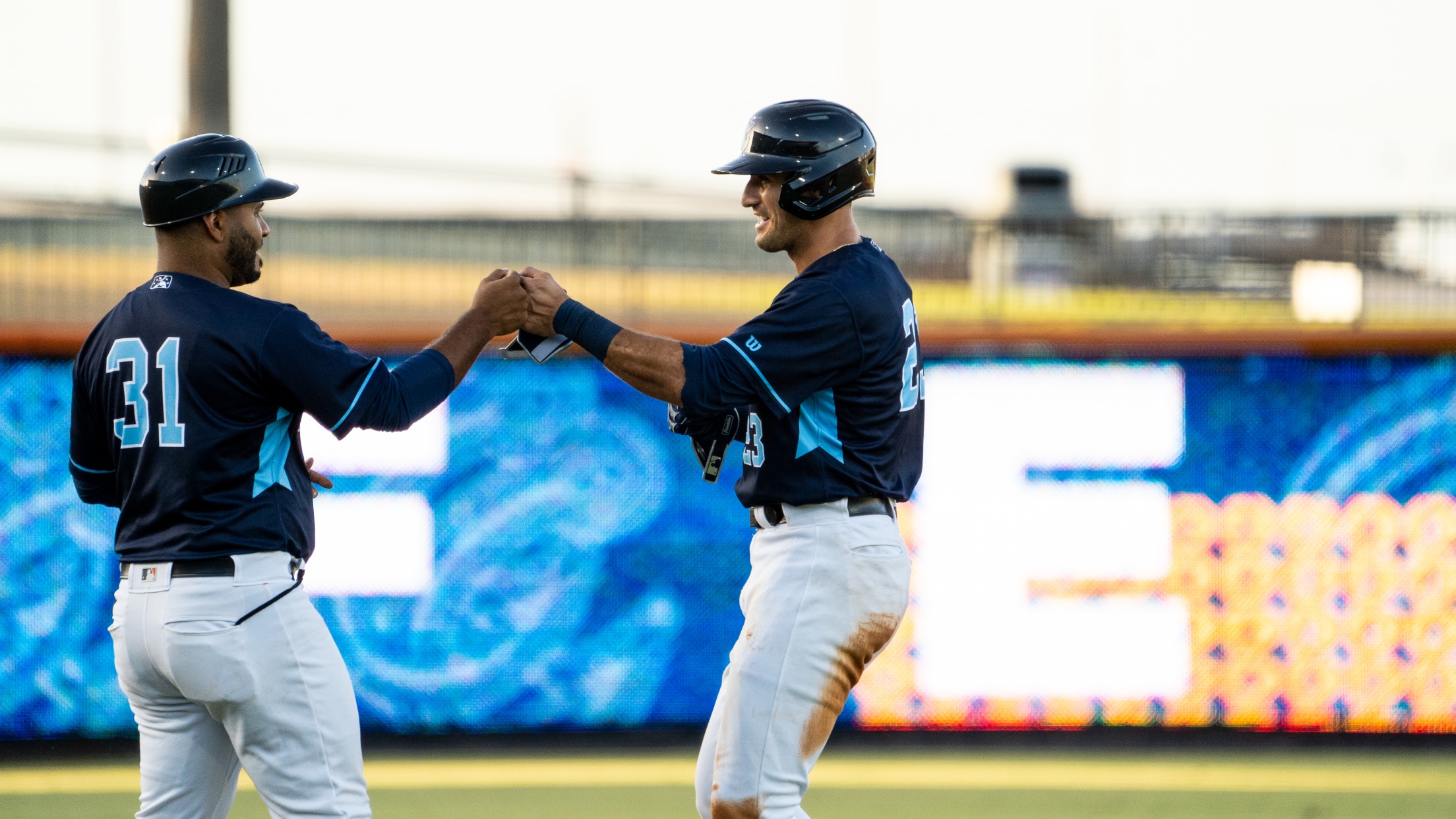 Box Score CORPUS CHRISTI – Alex McKenna tripled, homered twice and plated four runs as the Hooks clipped Amarillo, 6-5, before 2,450 fans Sunday evening at Whataburger. With the triumph, Corpus Christi forged a split of the six-game set while completing a 6-5 homestand. The Hooks won the season series
Hamilton Home Run Carries Hooks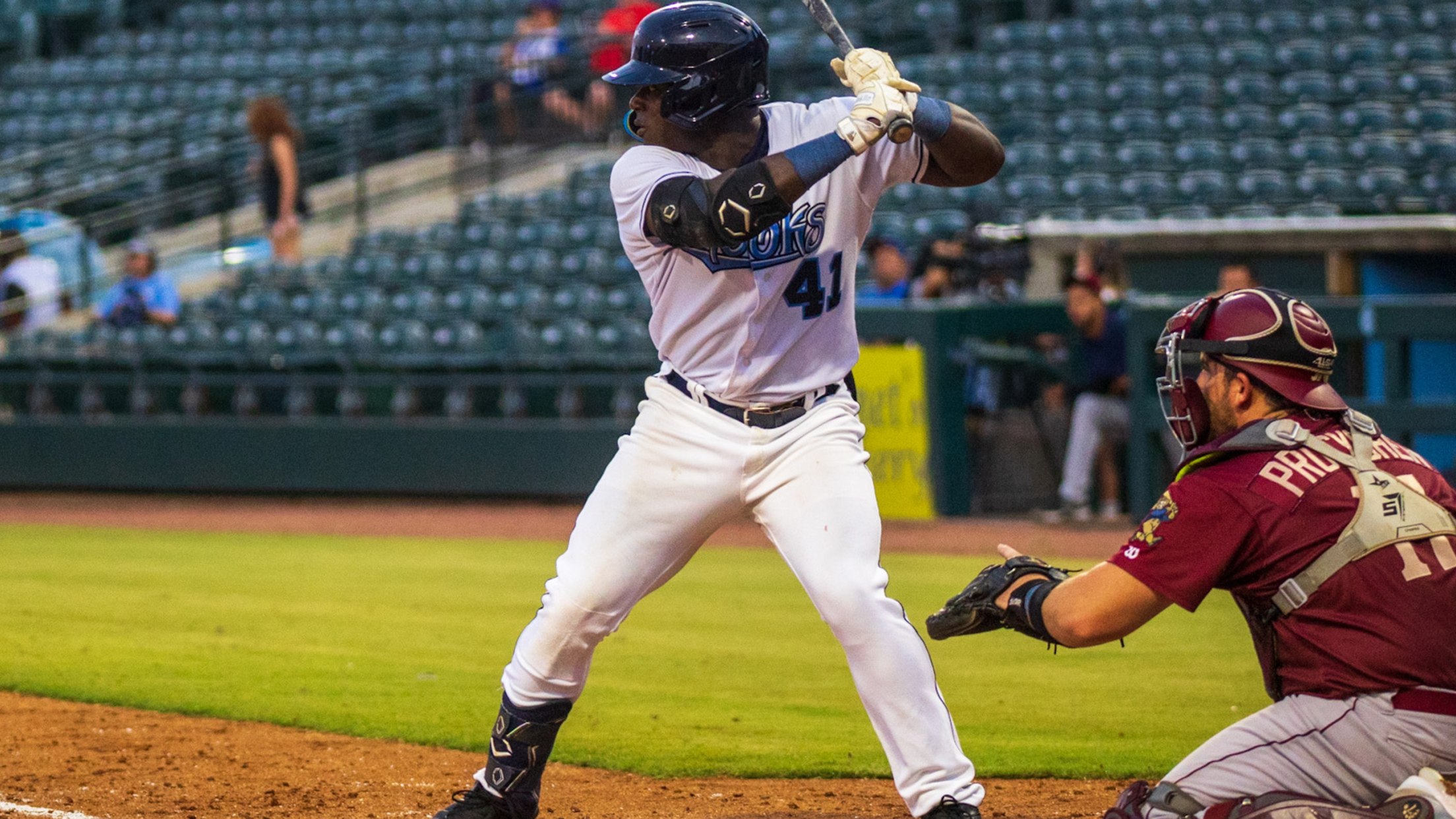 Box Score CORPUS CHRISTI – A two-out, two-run home run by Quincy Hamilton in the eighth inning Thursday night valued the Hooks to a 3-1 win over Frisco at Whataburger Field. Corpus Christi has won two in a row. All three of the Hooks runs came via the big fly
Hooks Edge Cards in Thriller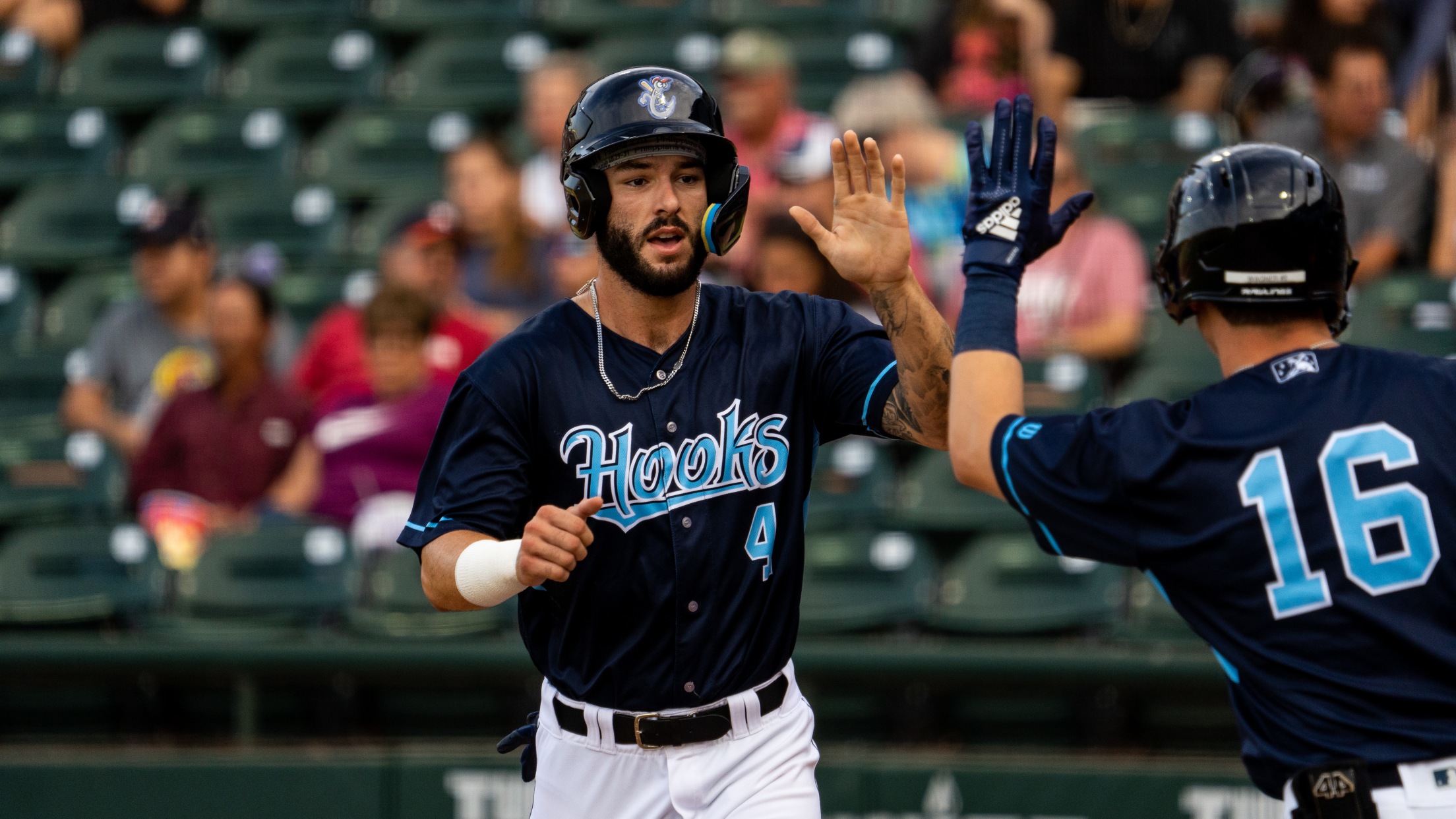 Box Score CORPUS CHRISTI – The Hooks hit three home runs and withstood late charges from Springfield to post a 7-6 win before 5,476 fans Friday night at Whataburger Field. Corpus Christi has won six in a row and seven of the last nine games. Grae Kessinger, Joe Perez and
Brewer's Ninth-Inning Blast Carries CC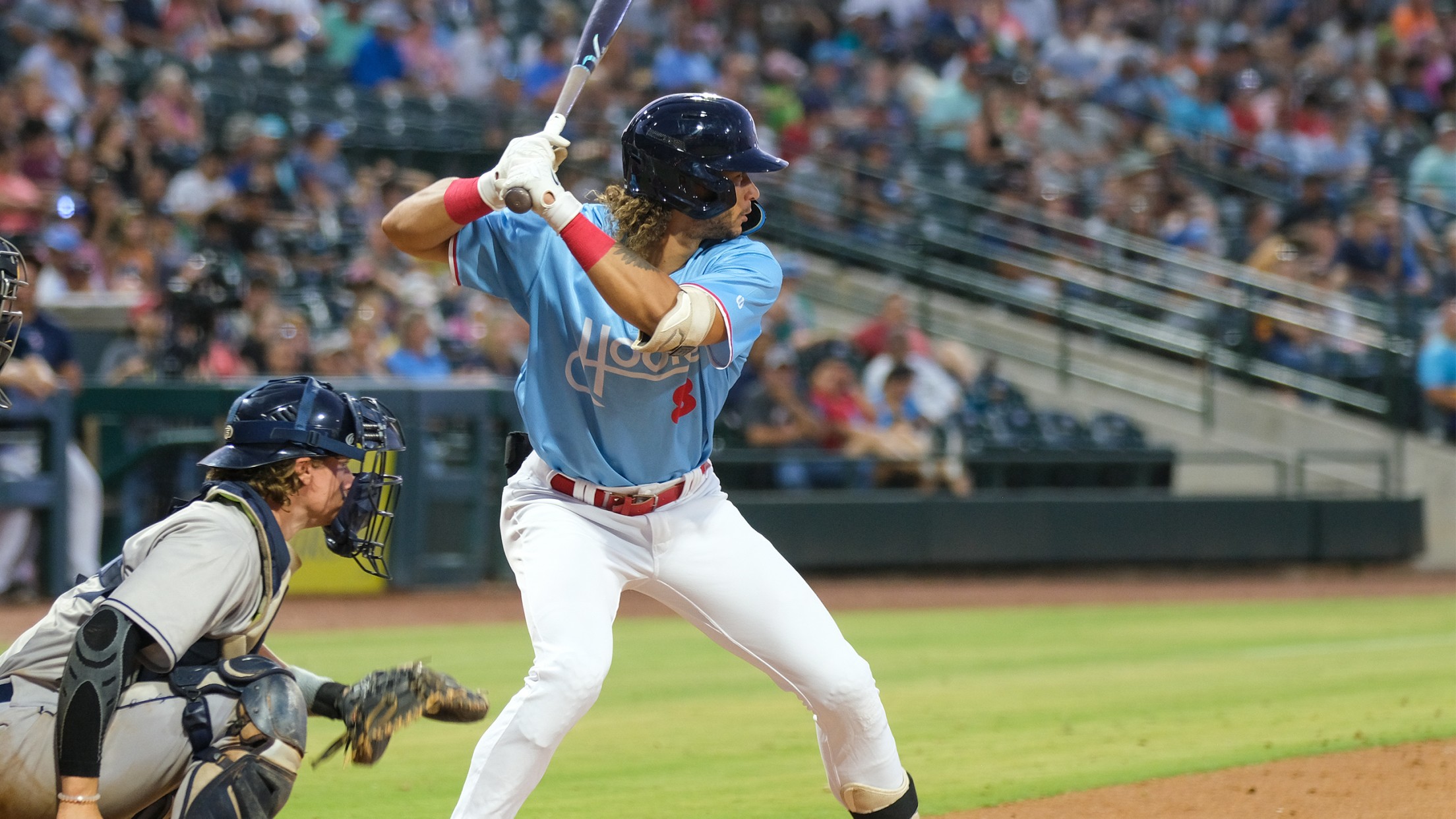 Box Score AMARILLO – Jordan Brewer belted a two-run home run to left field in the ninth inning Saturday night, sending the Hooks to a 7-5 win over the Sod Poodles before 6,286 fans at Hodgetown. Brewer's first Double-A home run traveled 443 feet and slammed into the video board,
Hooks Battle Back to Win in 10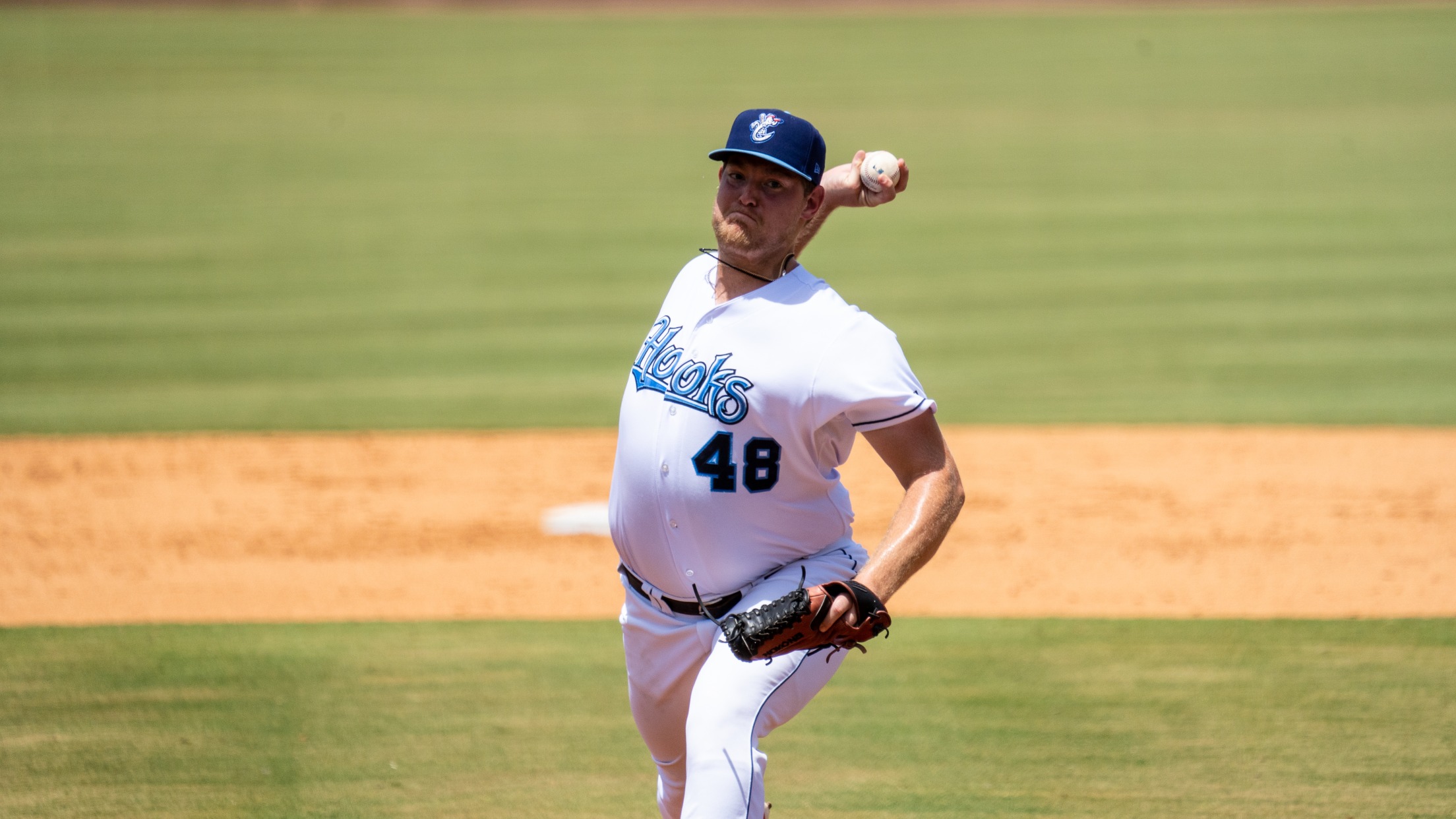 Box Score AMARILLO – Cesar Salazar and Edwin Díaz clubbed 10th-inning home runs as the Hooks snapped a three-game slide with a 7-2 victory over the Sod Poodles Wednesday night at Hodgetown. Stout pitching enabled the come-from-behind triumph as Adrian Chaidez, Jonathan Sprinkle and Derek West teamed to blank Amarillo
McCullers Makes Start for CC, Hooks Claim Opener in SA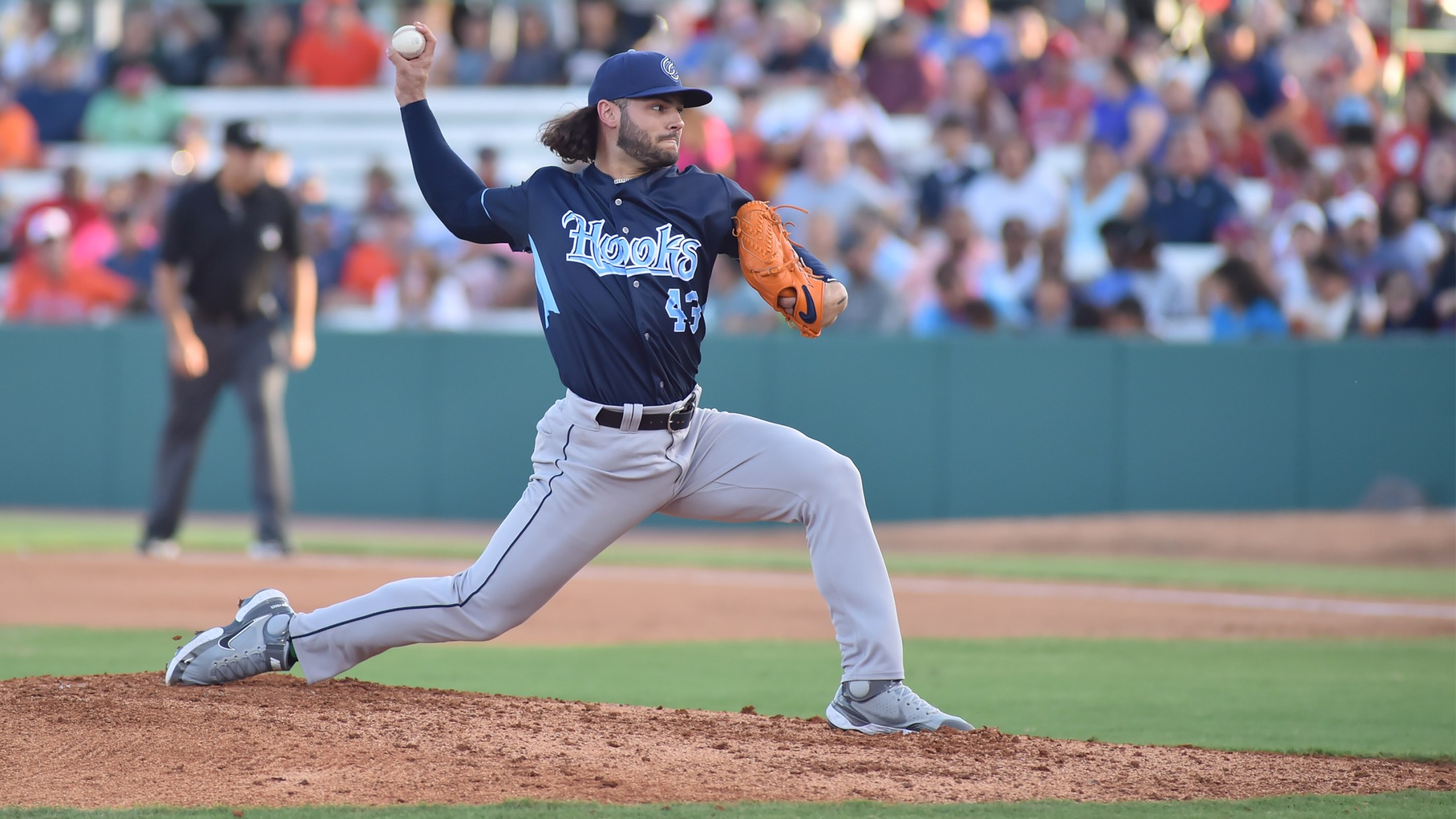 Box Score SAN ANTONIO – The Hooks backed Lance McCullers, Jr. with six early runs Friday night, knocking off the Missions, 7-4, in the series opener before 6,366 fans at Wolff Stadium. McCullers, rehabbing a right forearm injury endured during Game 4 of the 2021 American League Division Series, struck
Glove Work & Stout Pitching Carry the Day for CC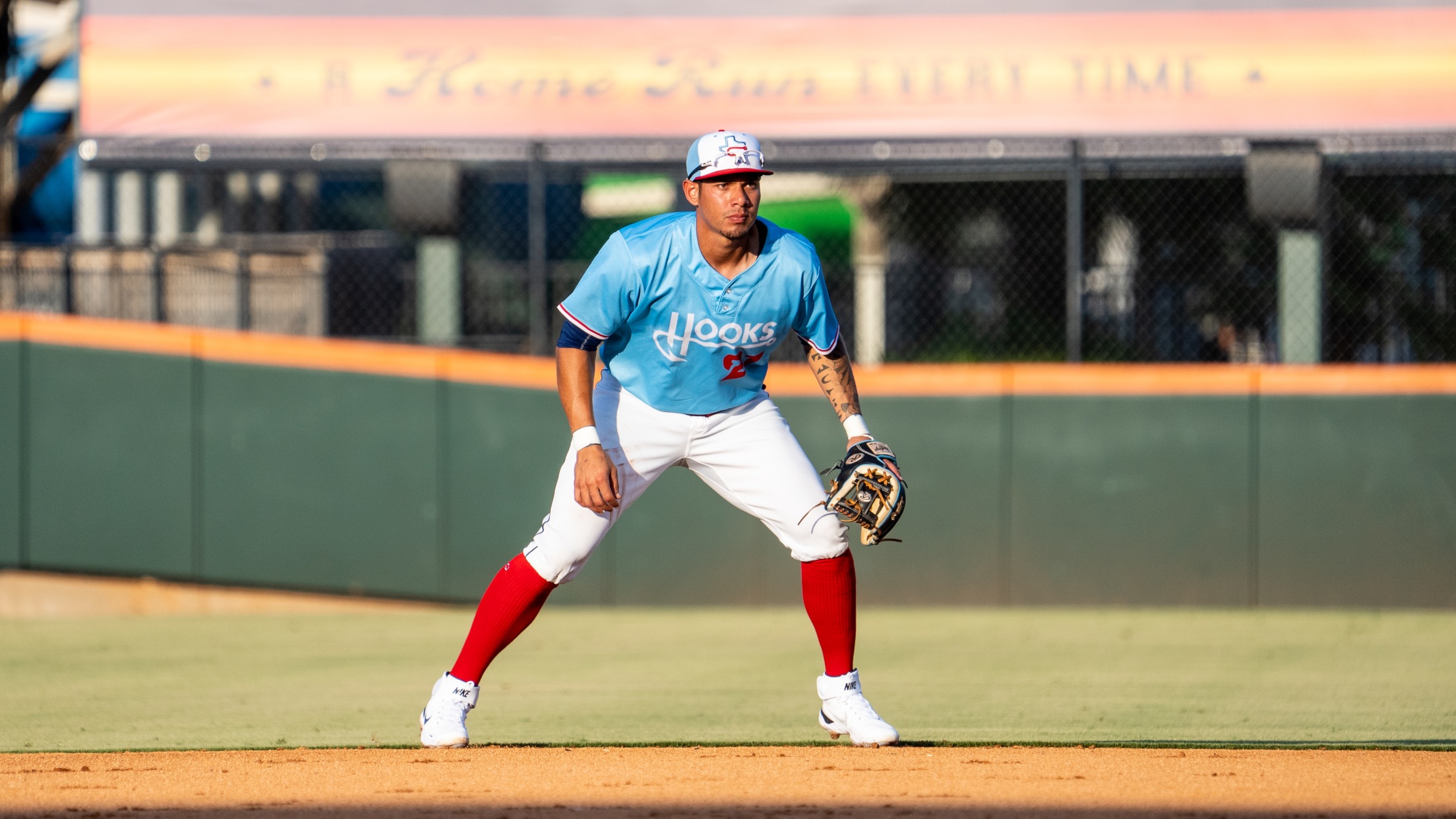 Box Score FRISCO – Jaime Melendez struck out 10 while twirling six innings of one-hit baseball Saturday night, pacing the Hooks in a 3-2 victory over Frisco at Riders Field. Corpus Christi has won 11 of its last 15 games. The Hooks turned in a number of great defensive plays,
Salazar Strikes Again, Hooks Pitching Dominates Second Half Opener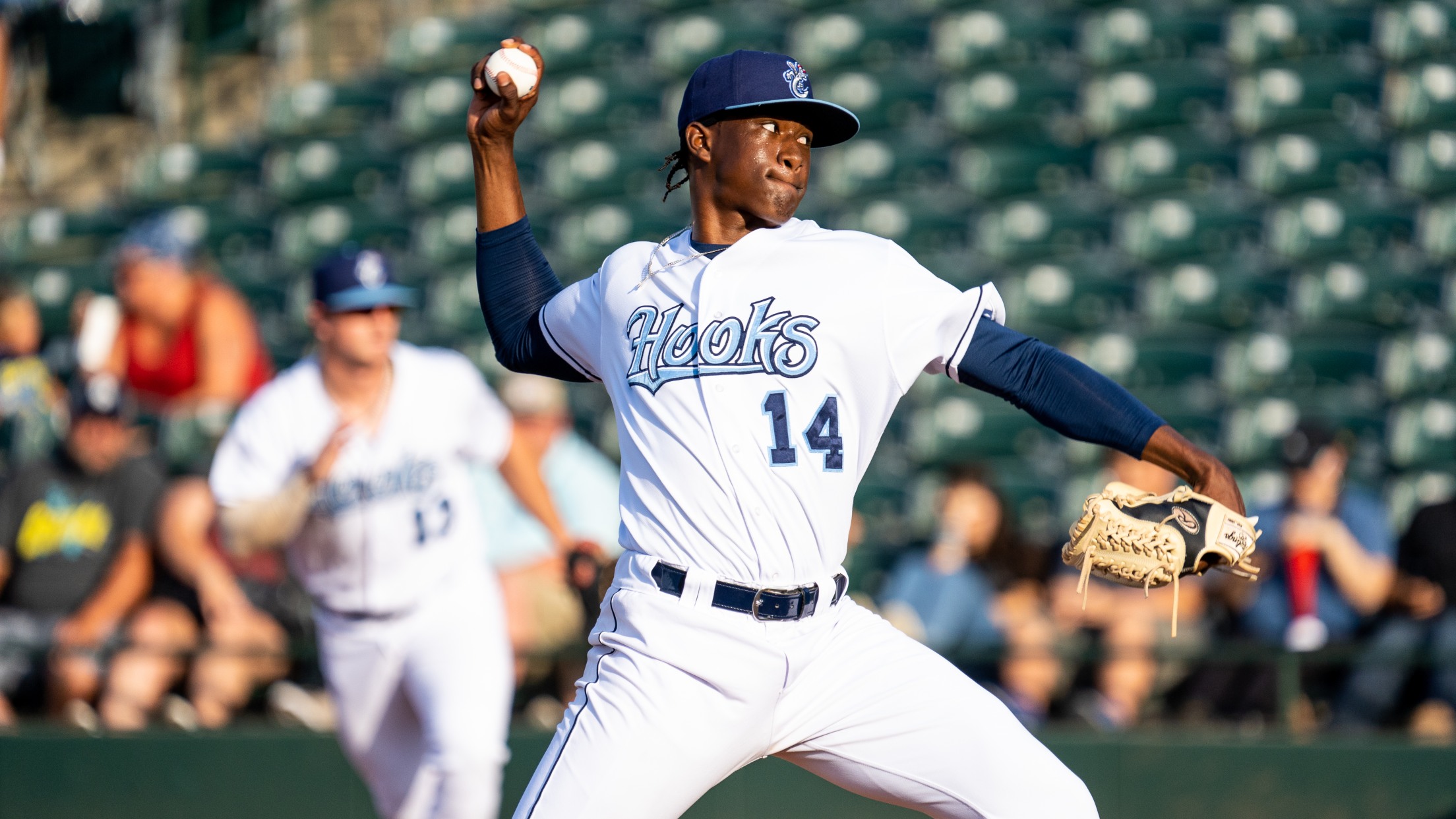 Box Score FRISCO – Cesar Salazar belted another three-run home run and his battery mates held the RoughRiders to a pair of hits as the Hooks opened the second half with a come-from-behind 4-2 win Tuesday night at Riders Field. Corpus Christi has won nine of its last 11 games.
CC Ends Half with Shutout & Series Win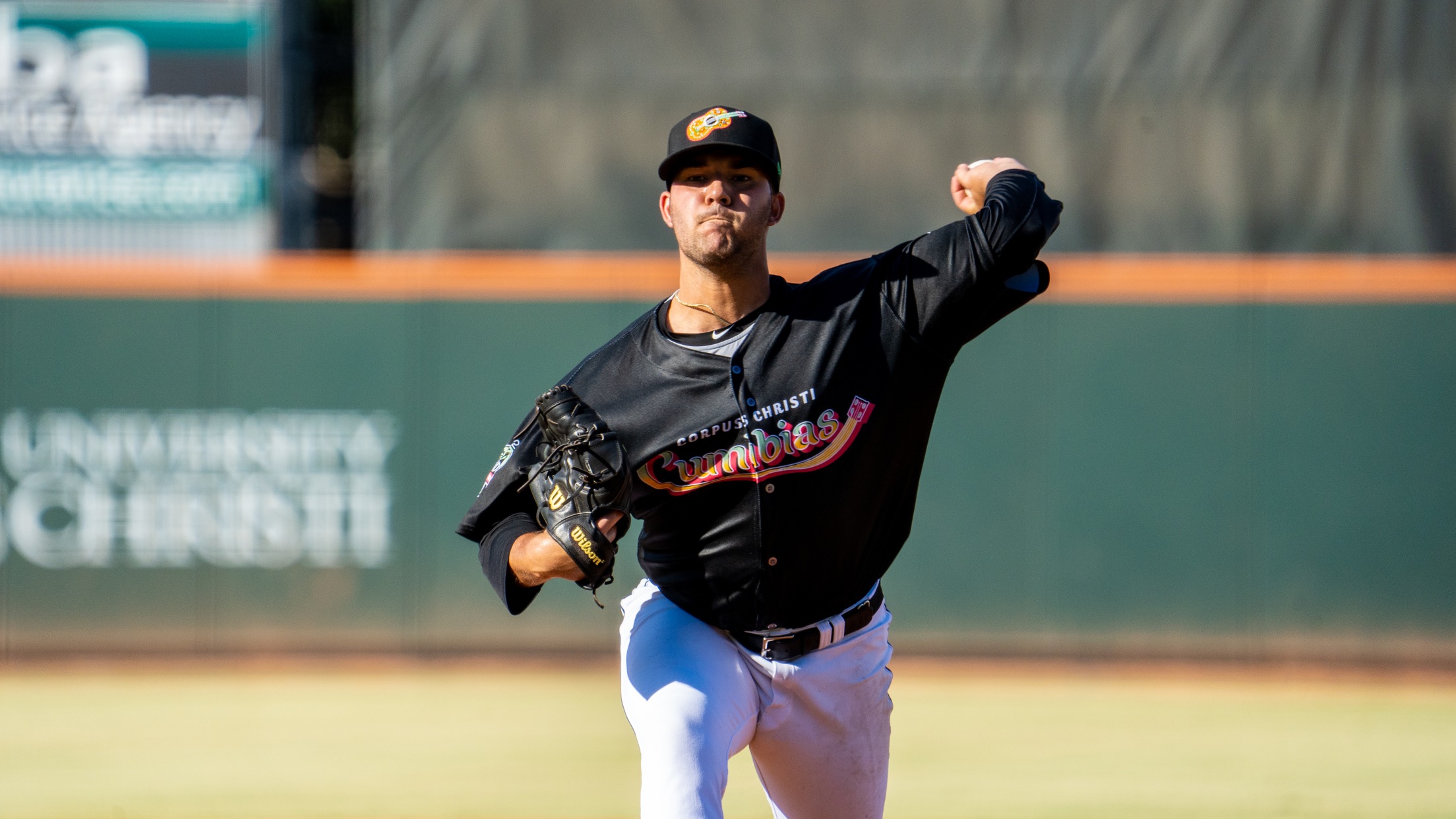 Box Score CORPUS CHRISTI – The Cumbias wrapped up their debut with a 7-0 victory over Amarillo to secure a series win Sunday evening before 3,375 fans at Whataburger Field. The Hooks, playing as the Corpus Christi Cumbias this weekend, have won three of their last four series. Sunday's gem
Tamarez Twirls Gem, CC Bests Amarillo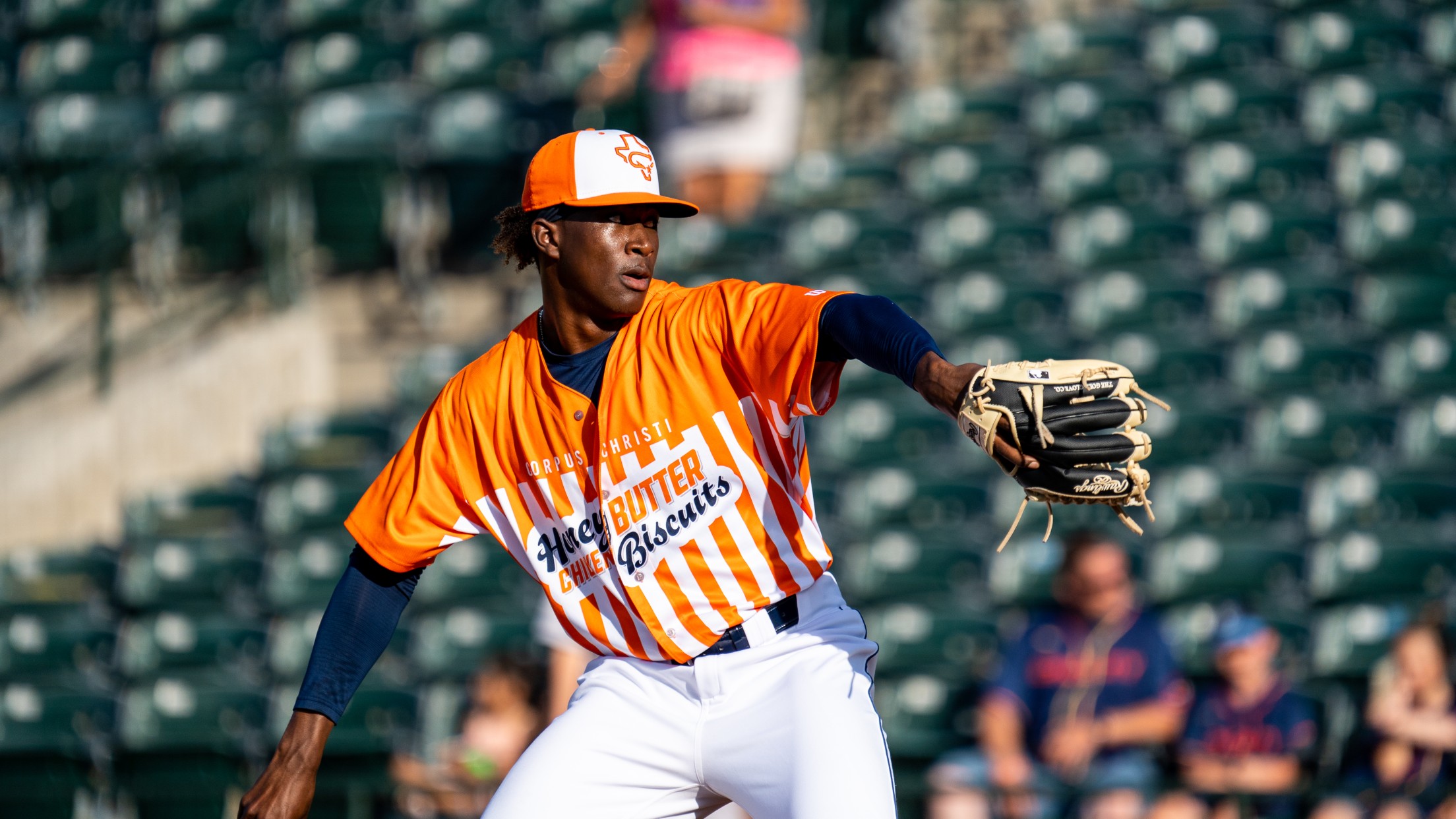 Box Score CORPUS CHRISTI – Misael Tamarez permitted two hits and two walks over 6 1/3 innings Wednesday night, leading the Hooks to a 4-1 victory over Amarillo at Whataburger Field. Corpus Christi, playing Wednesday as the Honey Butter Chicken Biscuits, have won five of their last six games. Tamarez,
Wagner Lifts CC to Fourth Consecutive Win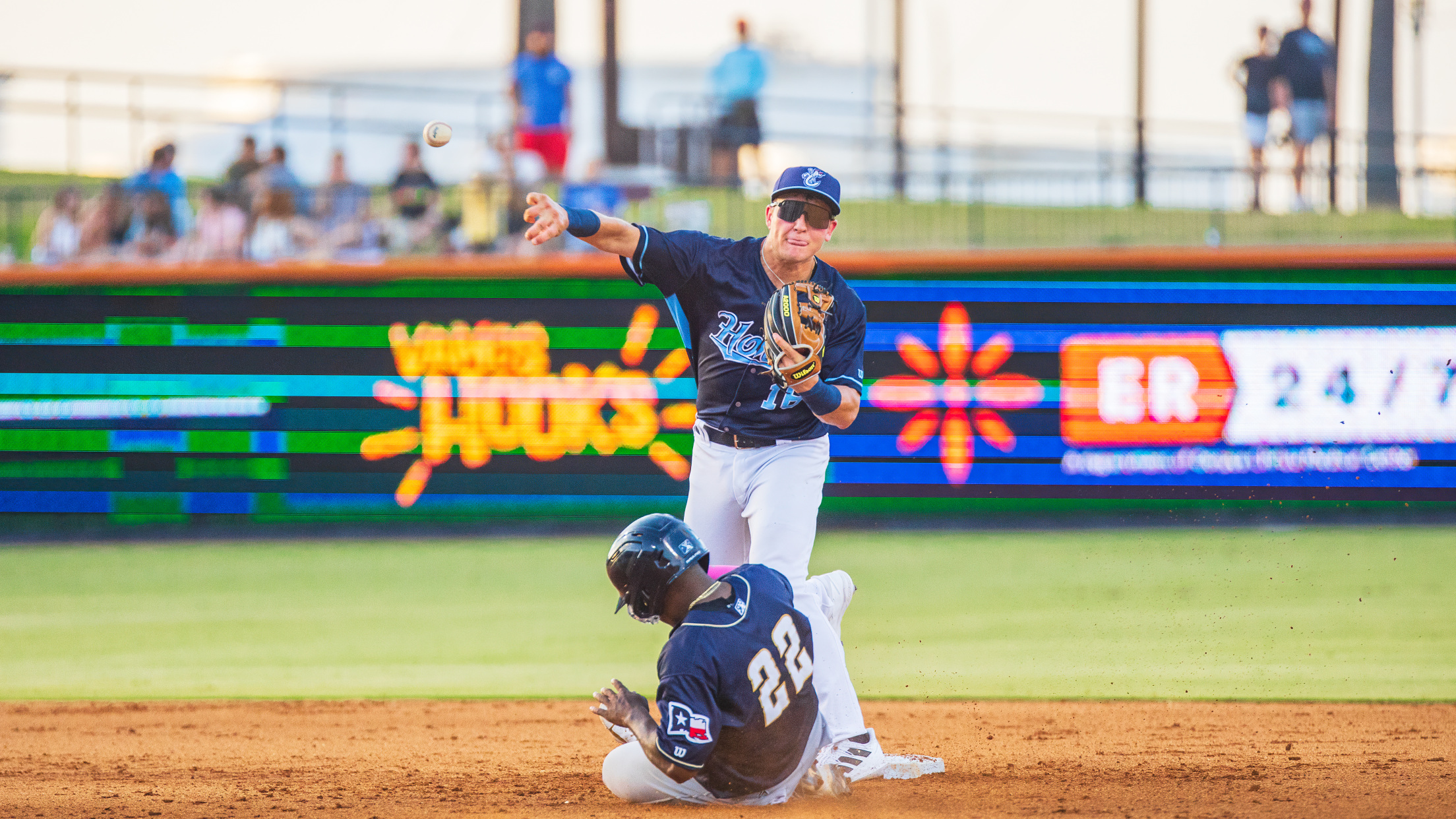 Box Score SPRINGFIELD – With two outs in the ninth inning, Will Wagner belted a two-run shot to left field to send the Hooks to 4-2 victory over the Cardinals Sunday afternoon at Hammons Field. After dropping the first two at Springfield, the Hooks rallied for a series win, their
Hooks Slay Skid, Back-to-Back Bombs Spark Win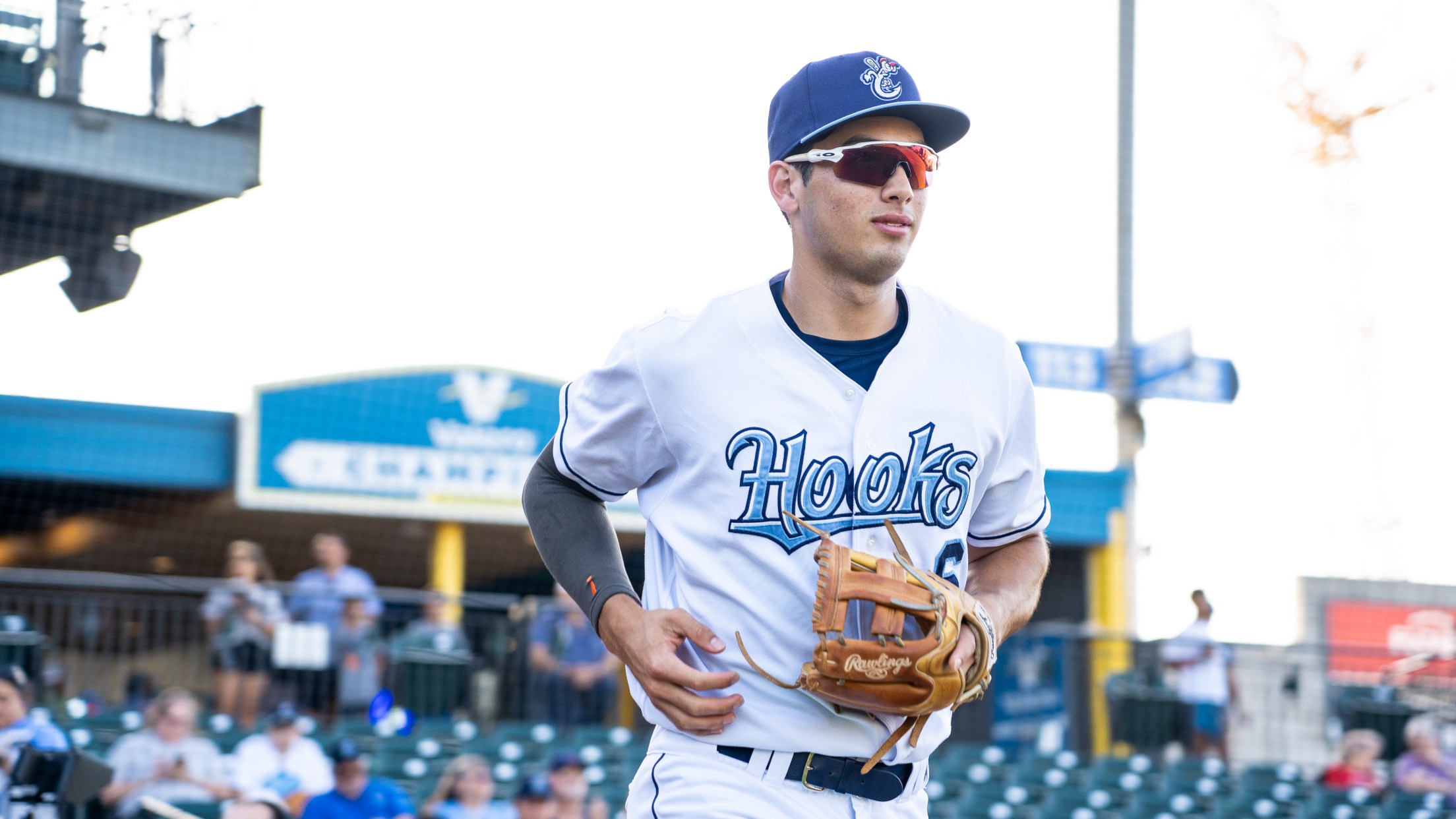 SPRINGFIELD – Corpus Christi ended a five-game drought with a 5-3 victory over the Cardinals before 3,531 fans Thursday night at Hammons Field. With the score level at 1 in the sixth, Justin Dirden and Shay Whitcomb clubbed back-to-back home runs off lefty Garrett Williams for a 3-1 Hooks lead.
Honey Butter Chicken Biscuits Blank Missions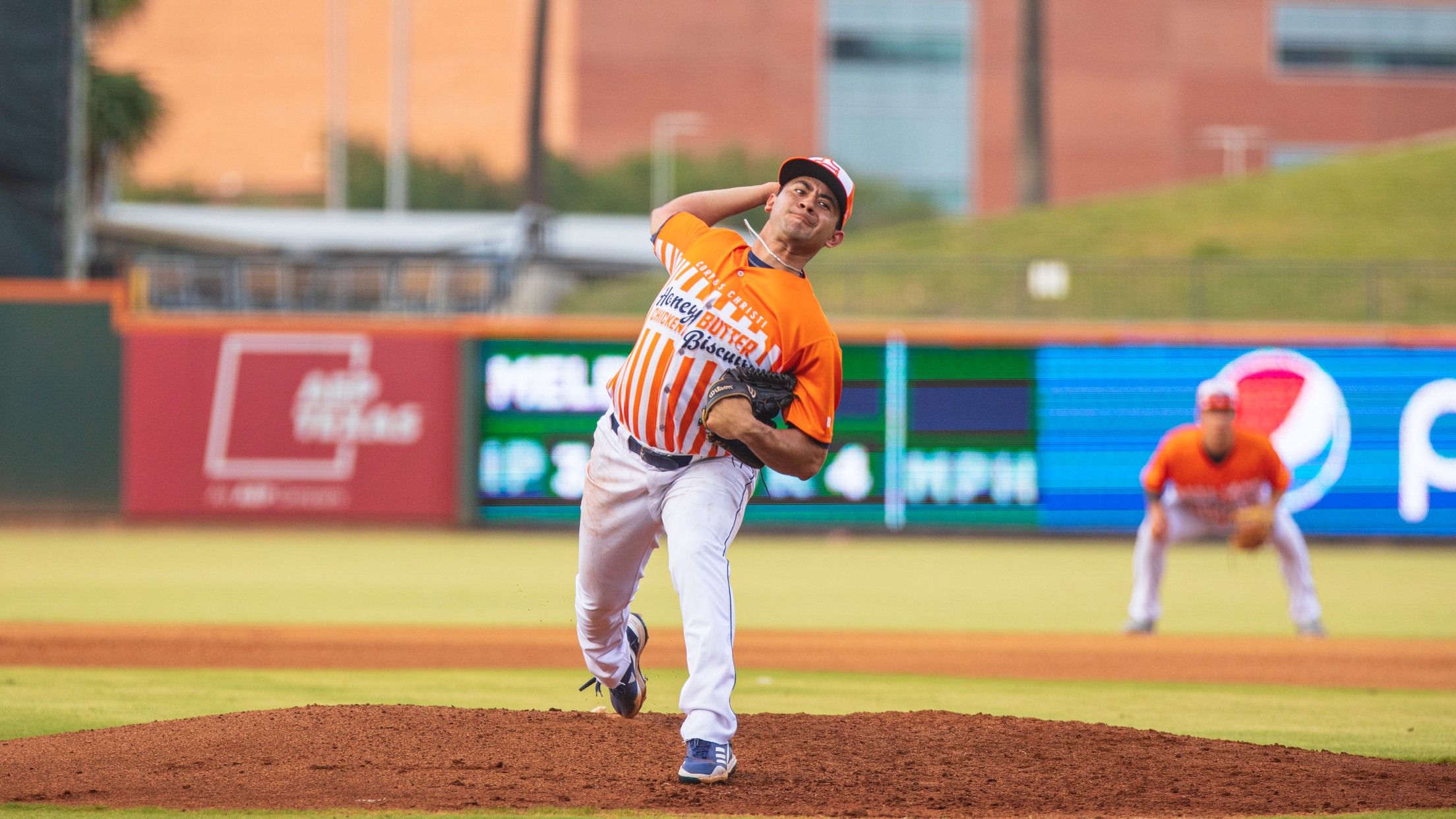 CORPUS CHRISTI – Jaime Melendez, Derek West and Devin Conn teamed to hold San Antonio to three hits as Corpus Christi authored a 2-0 victory over the Missions Wednesday night at Whataburger Field. Both of CC's shutout wins have come as the Honey Butter Chicken Biscuits. The first was a
SPRINGDALE – The Hooks employed 11 hits and excellent relief work to push past Northwest Arkansas, 8-7, in the series opener Tuesday night at Arvest Ballpark. Corpus Christi has won seven of its last 12 games. Luke Berryhill's first-inning double was the first of seven Hooks extra-base hits on the
Opportunistic Hounds Rally to Claim Opener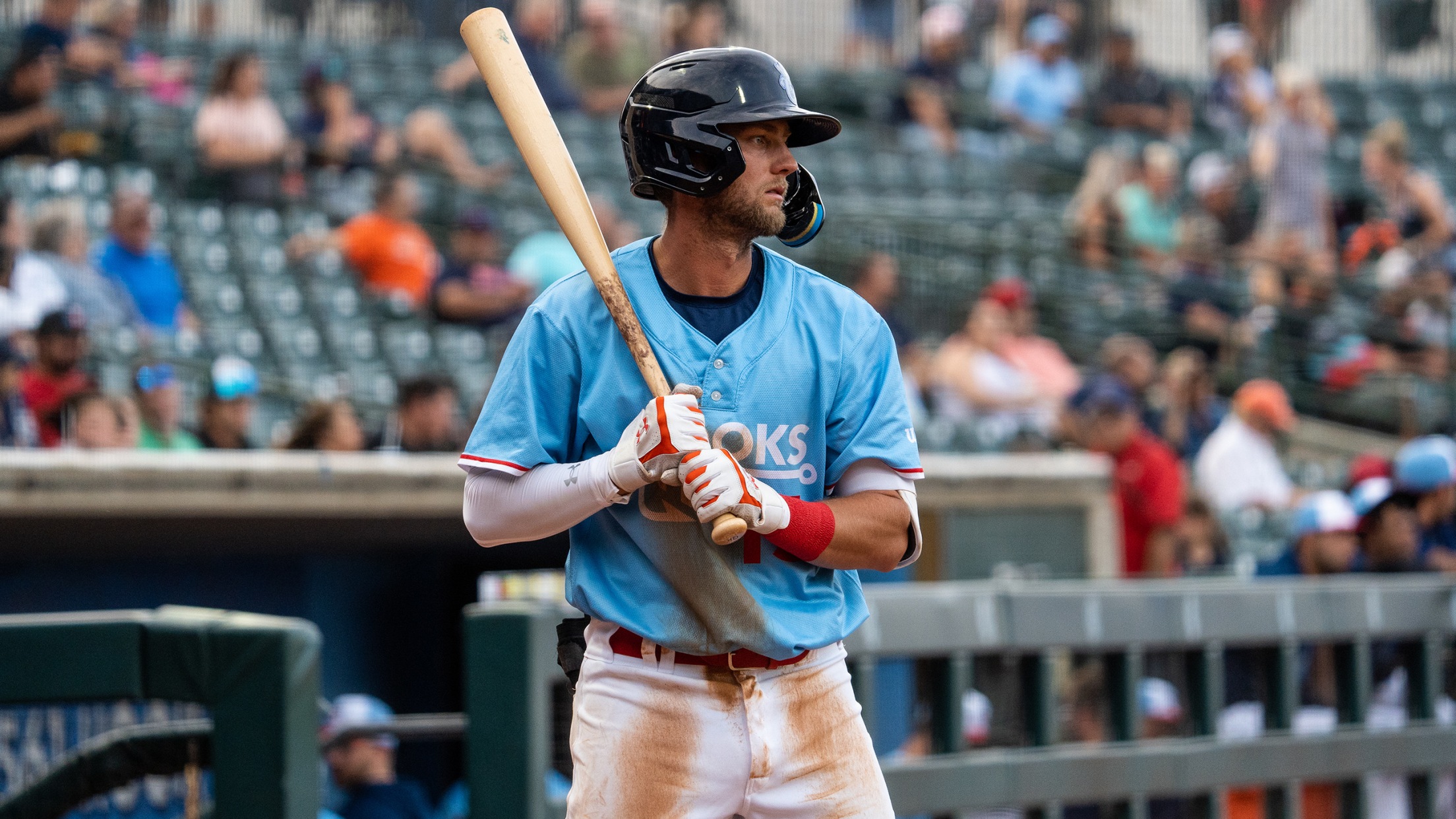 MIDLAND – The RockHounds notched six two-out runs over their final three turns at-bat to knock off the Hooks, 9-4, in Tuesday night's blustery series opener at Momentum Bank Ballpark. Corpus Christi (11-17) carried a 3-2 lead into the sixth inning thanks in part to a resilient start by Julio
Arrighetti's Six Shutout Innings Help Snap Skid
Brewer Hits Fourth Home Run of the Season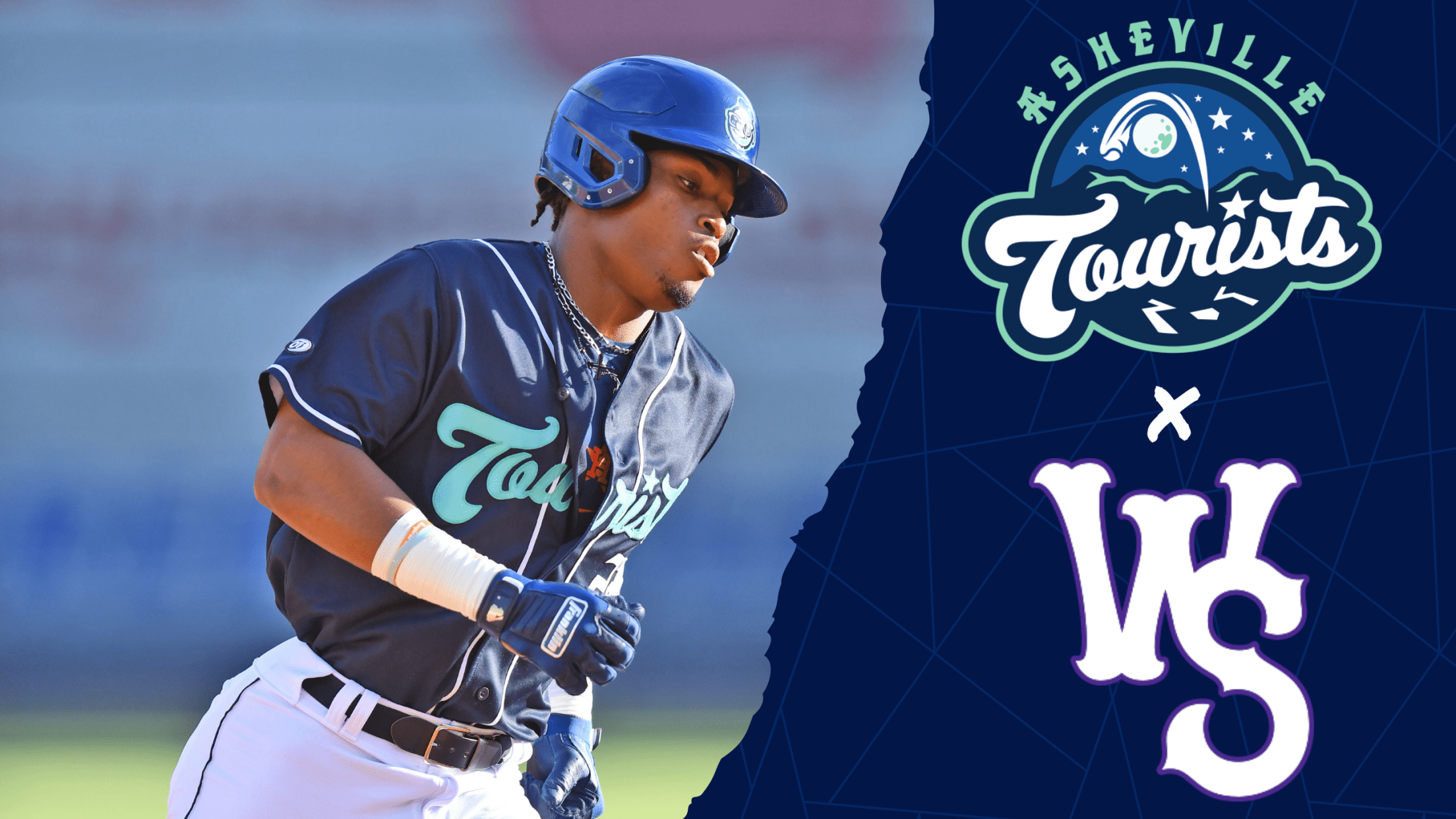 ASHEVILLE- The Asheville Tourists said goodbye to their five-game losing streak on Wednesday night with a 4-3 victory over the Winston-Salem Dash. Asheville built a 4-0 lead and held on late to even up their current series at one game apiece.
Tourists Build Big Lead, Collapse Late
Eight-Run Lead Disappears in 10-9 Loss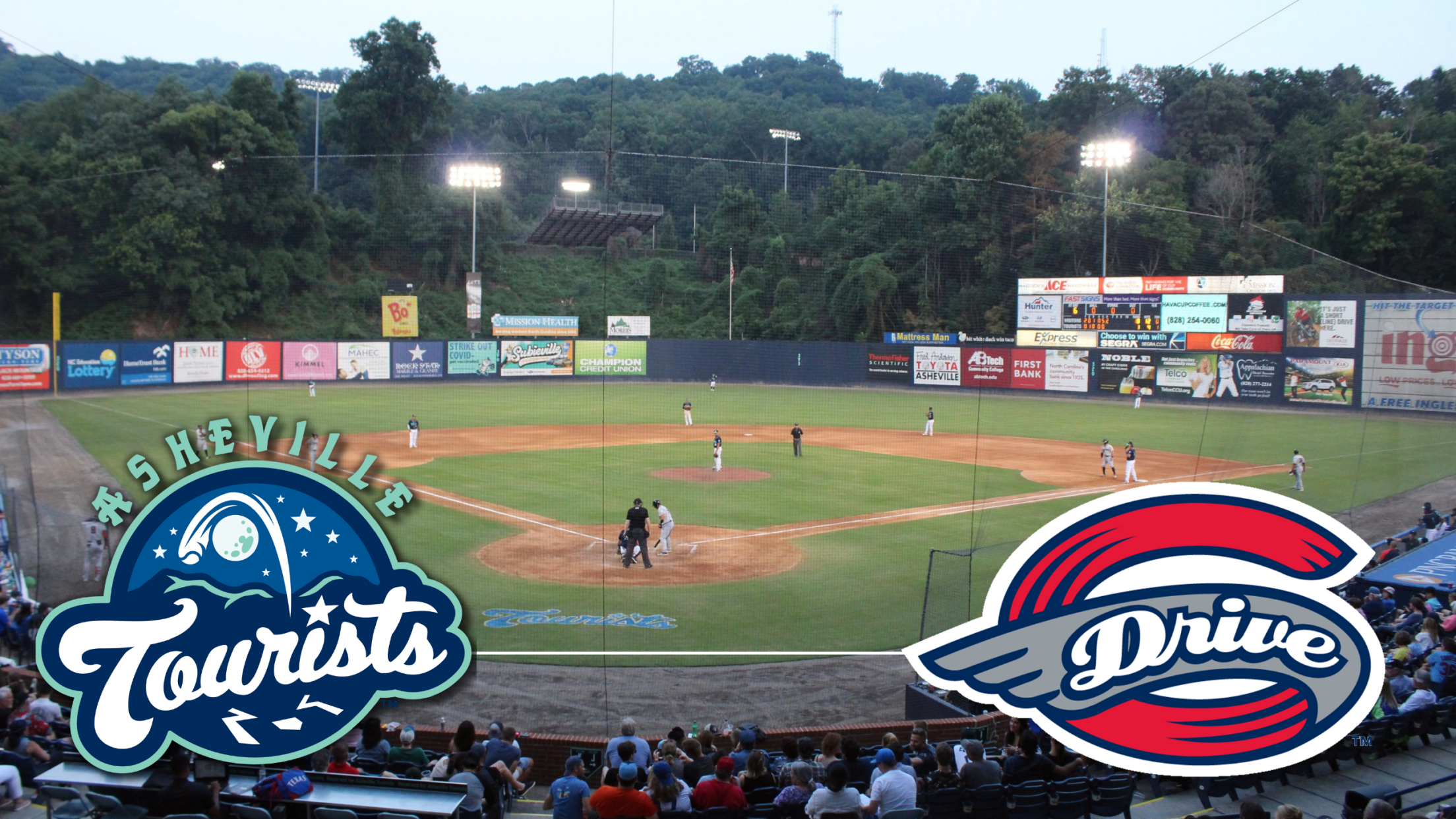 ASHEVILLE- Things appeared to be turning in the right direction for the Asheville Tourists on Sunday afternoon. Asheville jumped out to a huge 9-1 lead on the Greenville Drive over the game's first five innings. The Drive then reeled off nine unanswered runs to stun Asheville 10-9 and send the
Full Team Effort in First Win of the Season
Tourists Best the Drive 7-5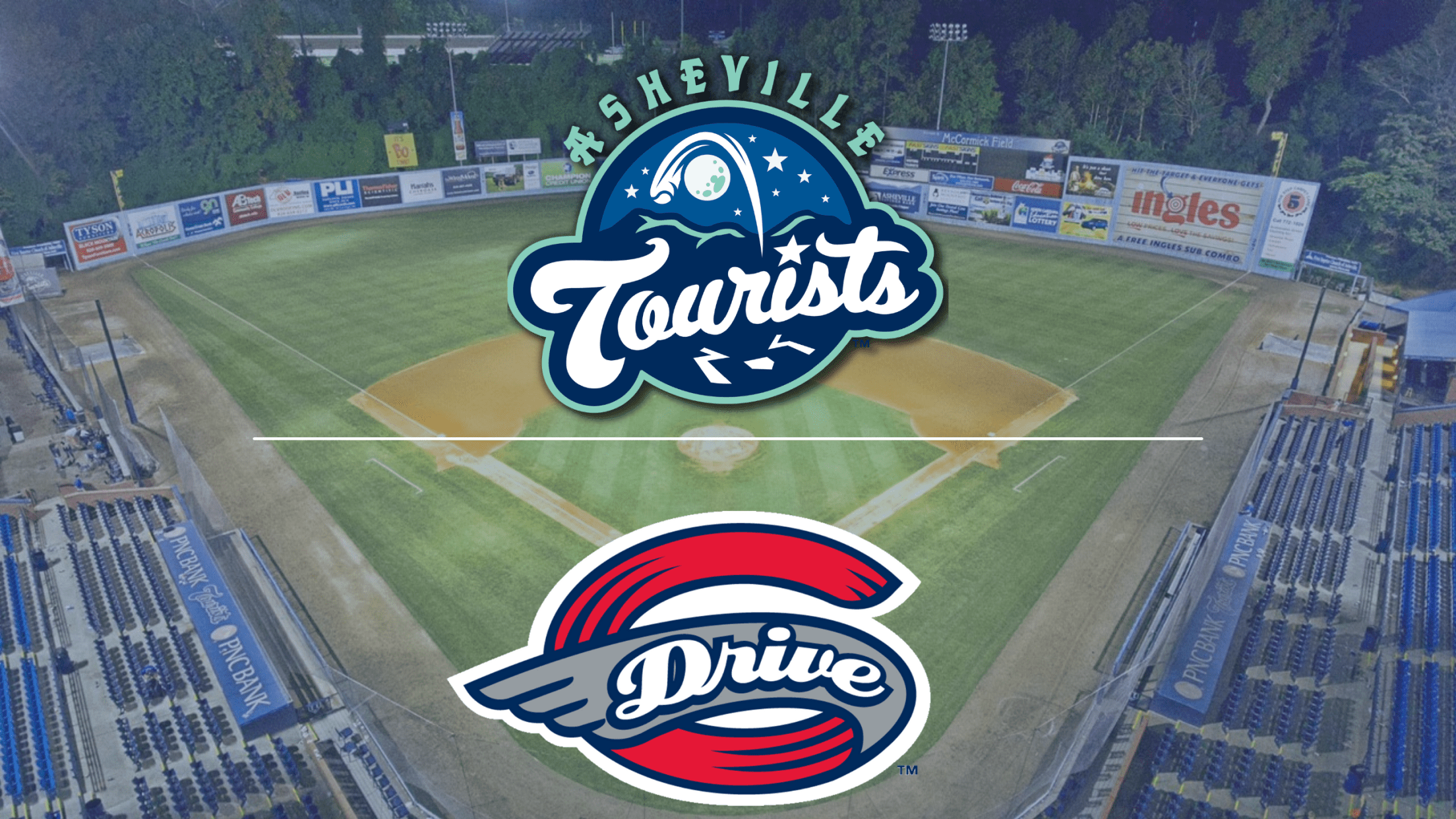 ASHEVILLE- The Asheville Tourists received production from everyone on Friday night in their first victory of the new season. Asheville took care of business against the Greenville Drive with a 7-5 home win. The entire team contributed to the victory either on the mound, in the field, or at the
Drive Score 15 Unanswered, Down Tourists 17-3
Sandle and Wagner Blast Asheville's First Home Runs of the Season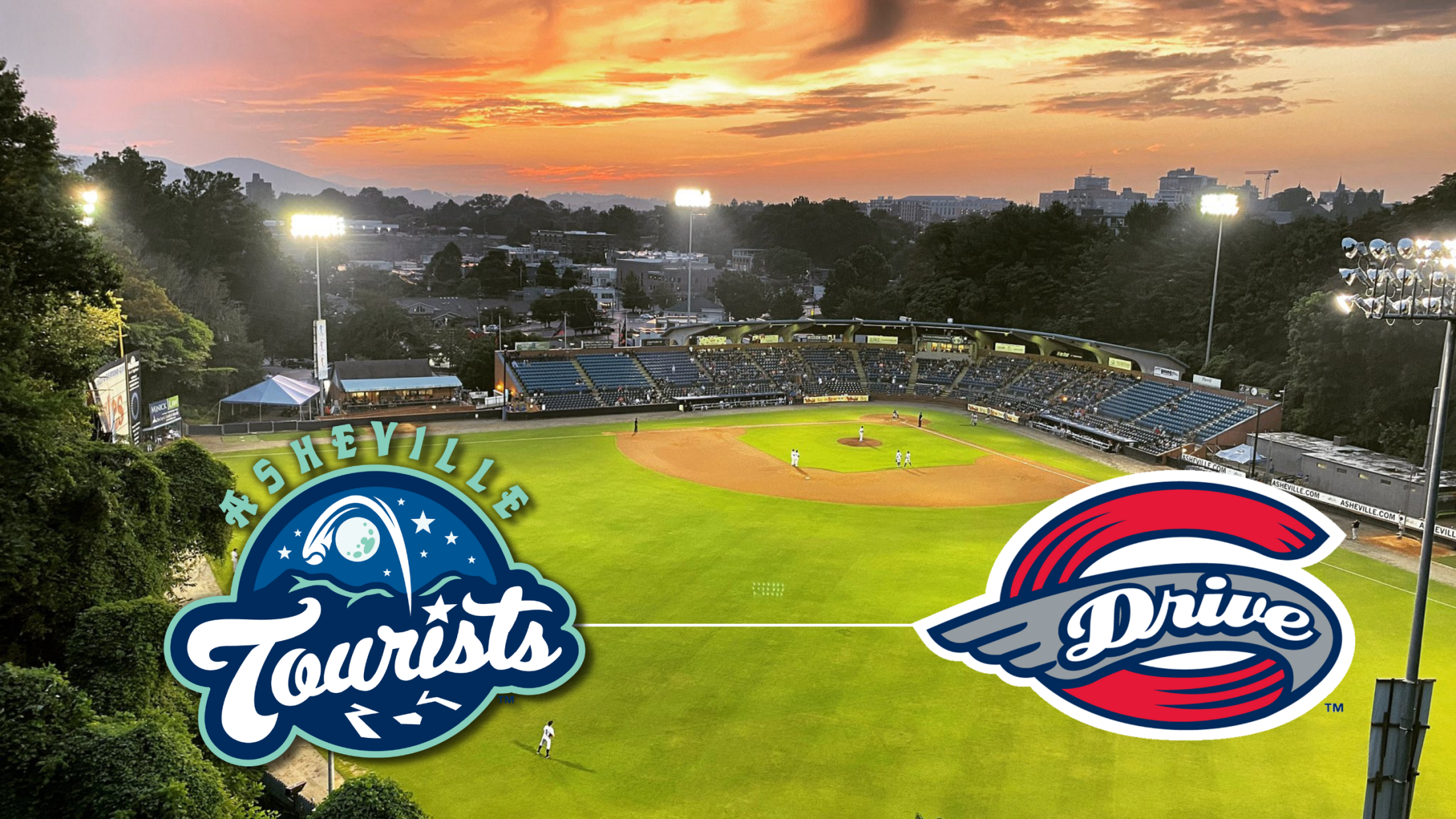 ASHEVILLE- The Asheville Tourists arguably played their best four innings of the season to open up Wednesday night's game against the Greenville Drive. After falling behind 2-0 in the top of the first, the Tourists rallied to take their first lead of the year, 3-2. However, over the game's final
Asheville Splits a Pair of One-Run Games to End the Season
Tourists Finish Strong, Win Third Straight Road Series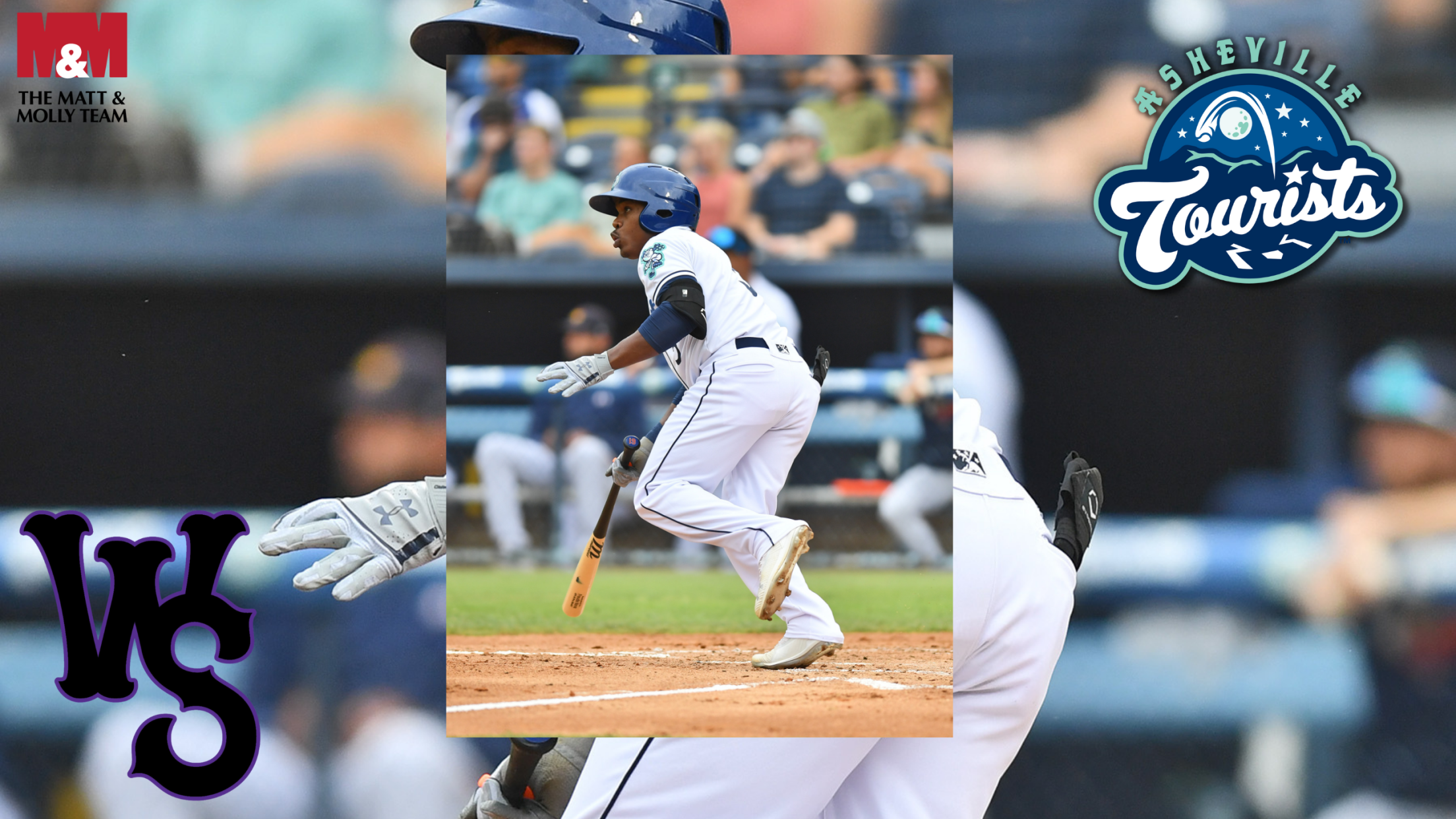 WINSTON-SALEM- The Asheville Tourists finished the 2021 season on Sunday afternoon with a 4-3 victory over the Winston-Salem Dash. Less than 24 hours prior, the Dash held off a furious comeback attempt by the Tourists for a 10-9 final score. Asheville won the series four games to two for their
Asheville Pours It On in 10-1 Win at Winston-Salem
Four Different Tourists Homer, Pitching Dominant Again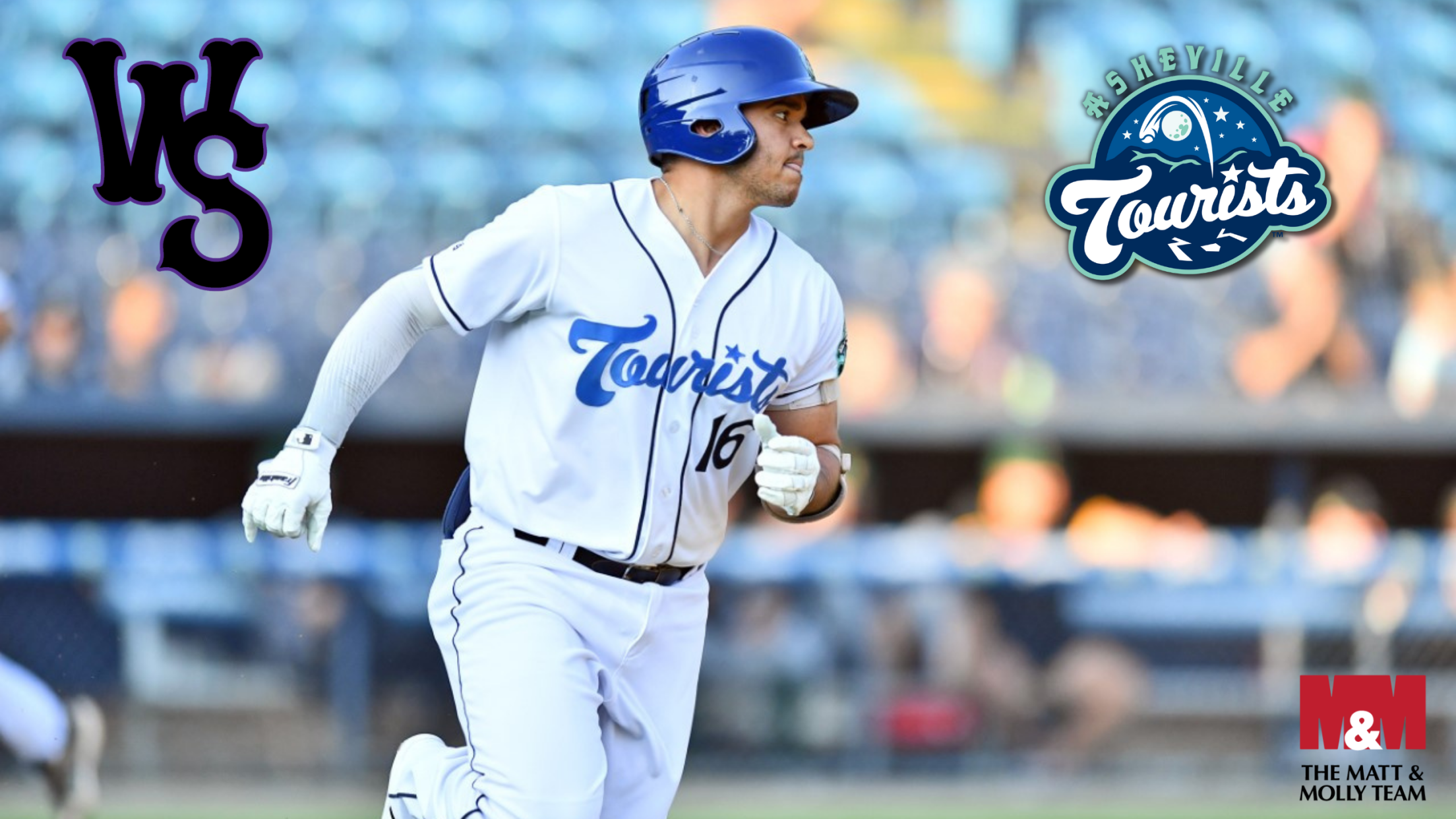 WINSTON-SALEM- The Asheville Tourists won their second straight game handily over the Winston-Salem Dash on Wednesday morning by a final score of 10-1. Asheville received Home Runs from four different players and did not allow the Dash to score an earned run. The Tourists are 11-3 over their last 14
Asheville Clinches Home Winning Record in Blowout Win
All Nine Offensive Players Collect at Least One Extra-Base Hit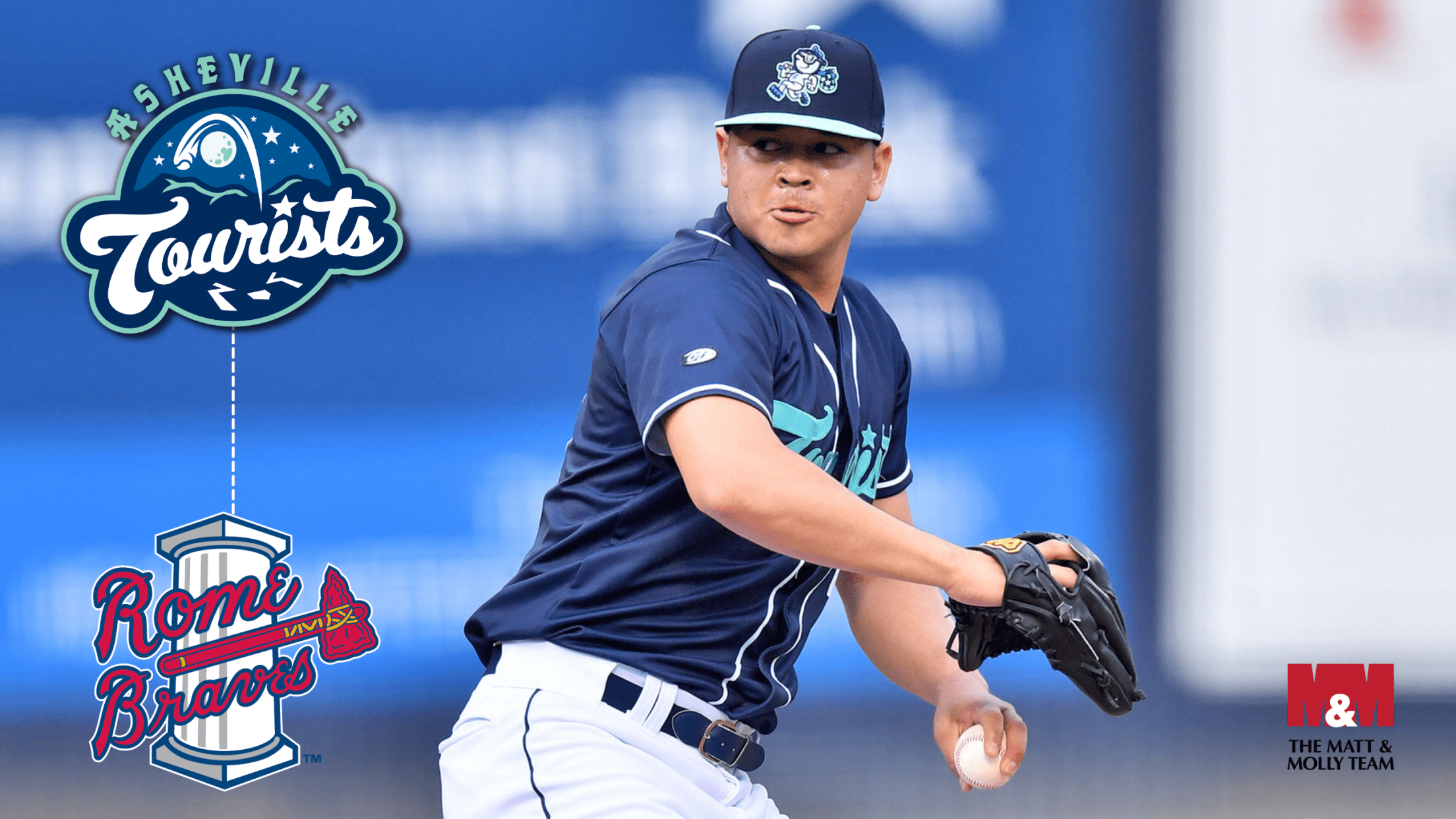 ASHEVILLE- The Asheville Tourists bested the Rome Braves by a final score of 15-3 on Saturday night. The Tourists hit five Home Runs and added seven doubles to the offensive outpouring. The victory upped Asheville's home record on the season to 30-27 which clinches a winning record at McCormick Field.
Pitcher's Duel Turns into an 8-0 Loss for Asheville
Greensboro Scored All Eight Runs after the Sixth Inning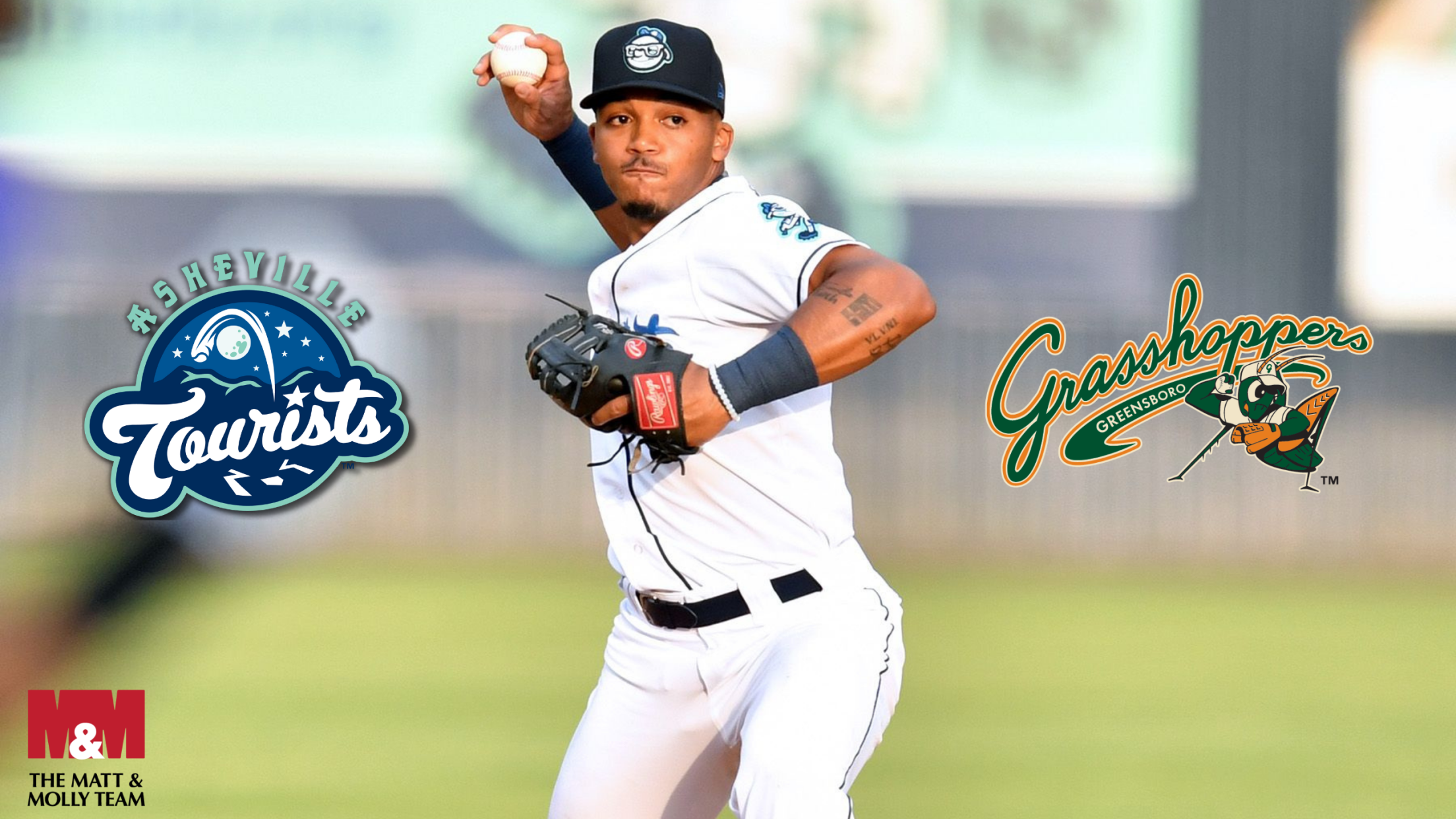 ASHEVILLE- The Asheville Tourists fell to the Greensboro Grasshoppers 8-0 in front of a sellout crowd on Friday night in a game that actually featured a great pitcher's duel most of the way. Asheville's Julio Robaina and Greensboro's Quinn Priester went back and forth for six innings without allowing a