Stone Crabs sweep St. Lucie with 5-2 comeback win
Lowe, Hulsizer lead late rallies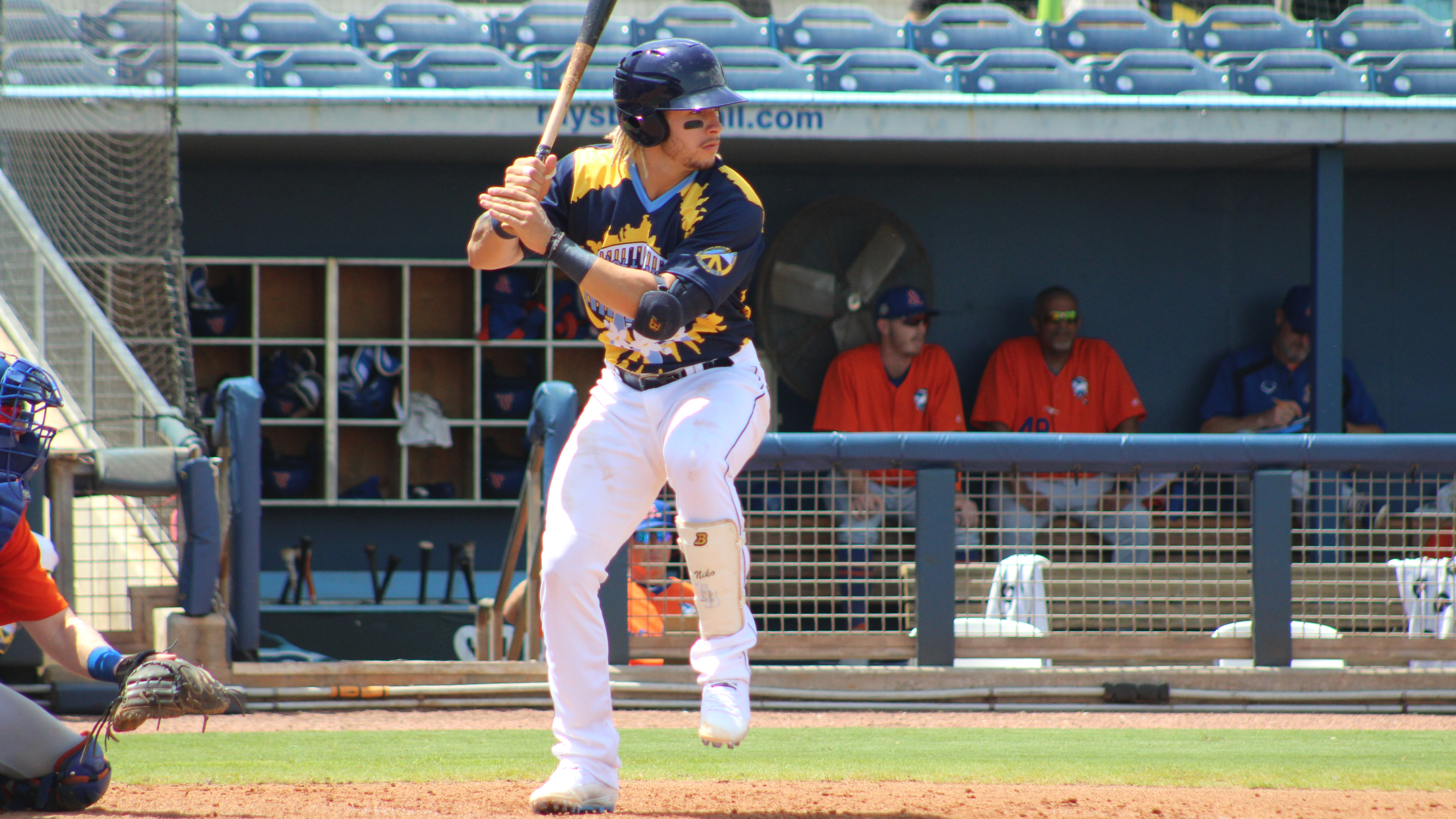 PORT CHARLOTTE, Fla. (August 18, 2019) - Niko Hulsizer and Brandon Lowe led the Charlotte Stone Crabs to a 5-2 comeback win over the St. Lucie Mets Sunday, giving the Stone Crabs a commanding 6.5 game lead in the division race.With Charlotte (77-48, 42-17) leading the FSL South by 3.5
Rays Prospect Primer: Wonderful Wander
No. 13 overall prospect looking to build on dynamic pro debut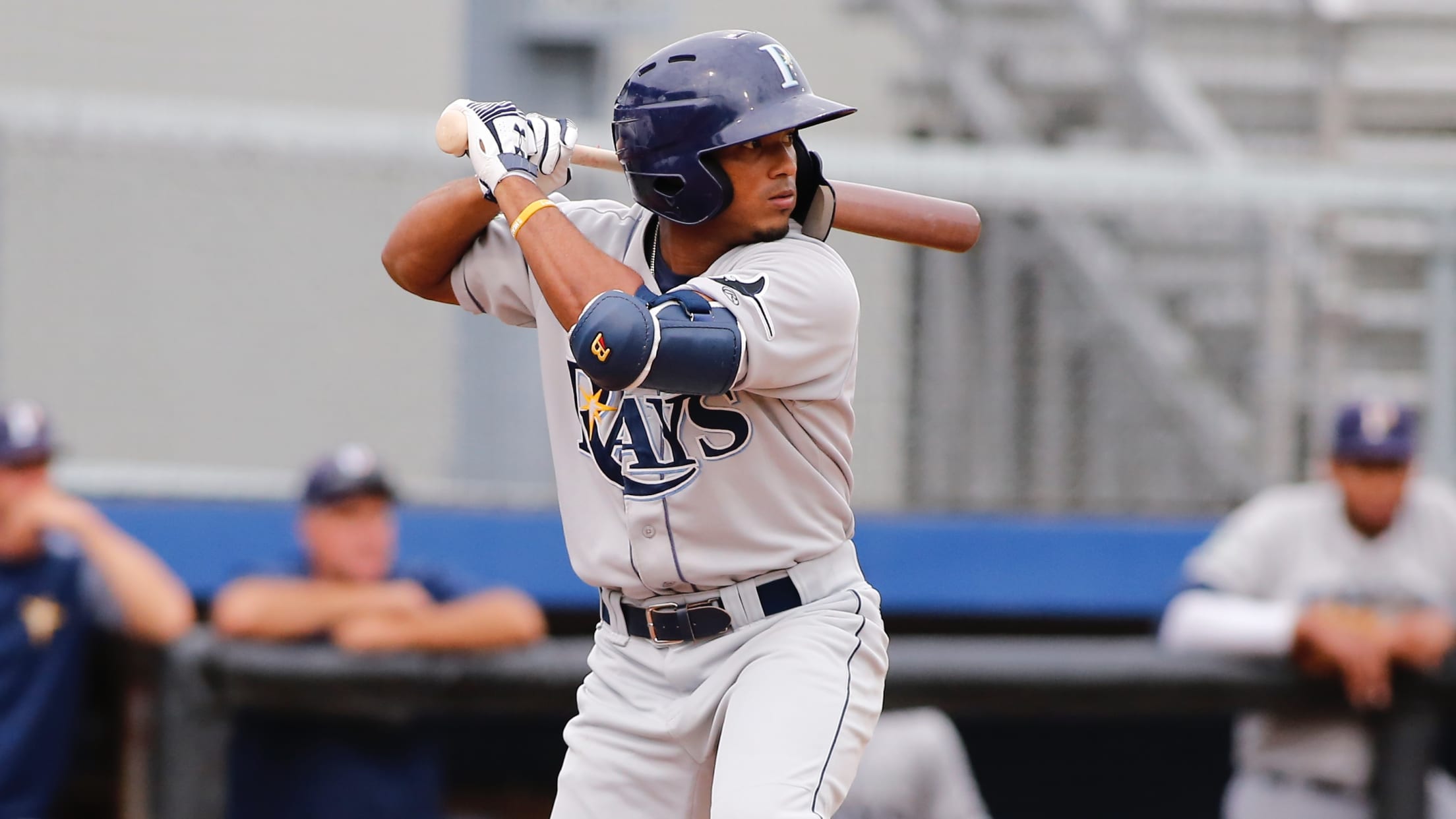 Some players are on the verge of stardom, others are entering a crucial phase of their development and still others are getting their first tastes of full-season ball. With the 2019 season approaching, MiLB.com takes a look at the most intriguing prospects from each MLB organization.Shining star: Wander Franco, SSThe
Lowes drill a couple of jacks for Rays
Unrelated Tampa Bay prospects combine for four hits, seven RBIs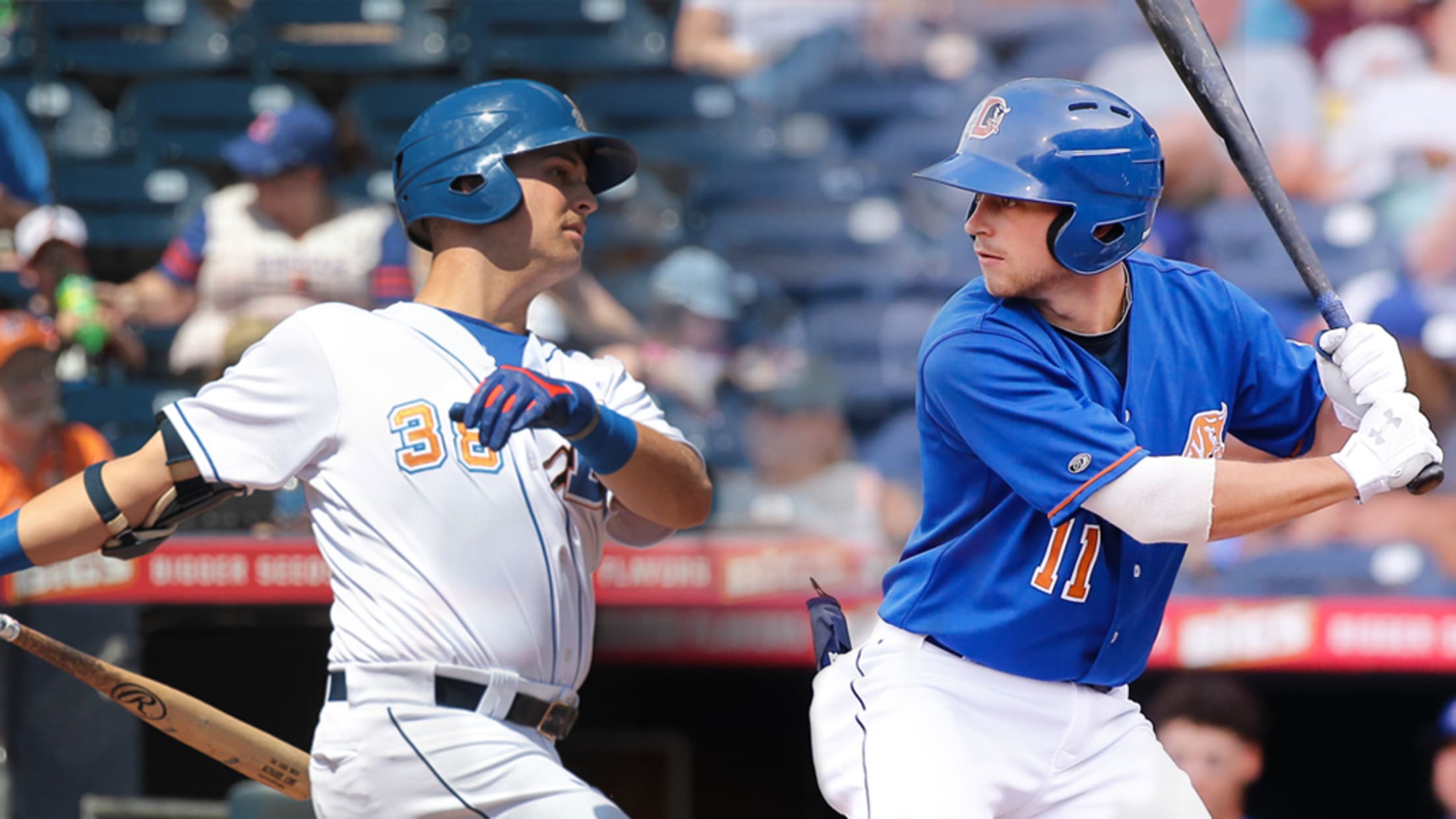 With Spring Training coming to a close soon, the Rays are leaving Florida on a Lowe note or two.Top prospects Brandon Lowe and Nate Lowe blasted three-run homers in the first inning of Tampa Bay's 8-1 split-squad win over Atlanta on Thursday at Charlotte Sports Park. Each long ball came
Lowe produces in spades in Rays' win
Ninth-ranked prospect collects four knocks, drives in six runs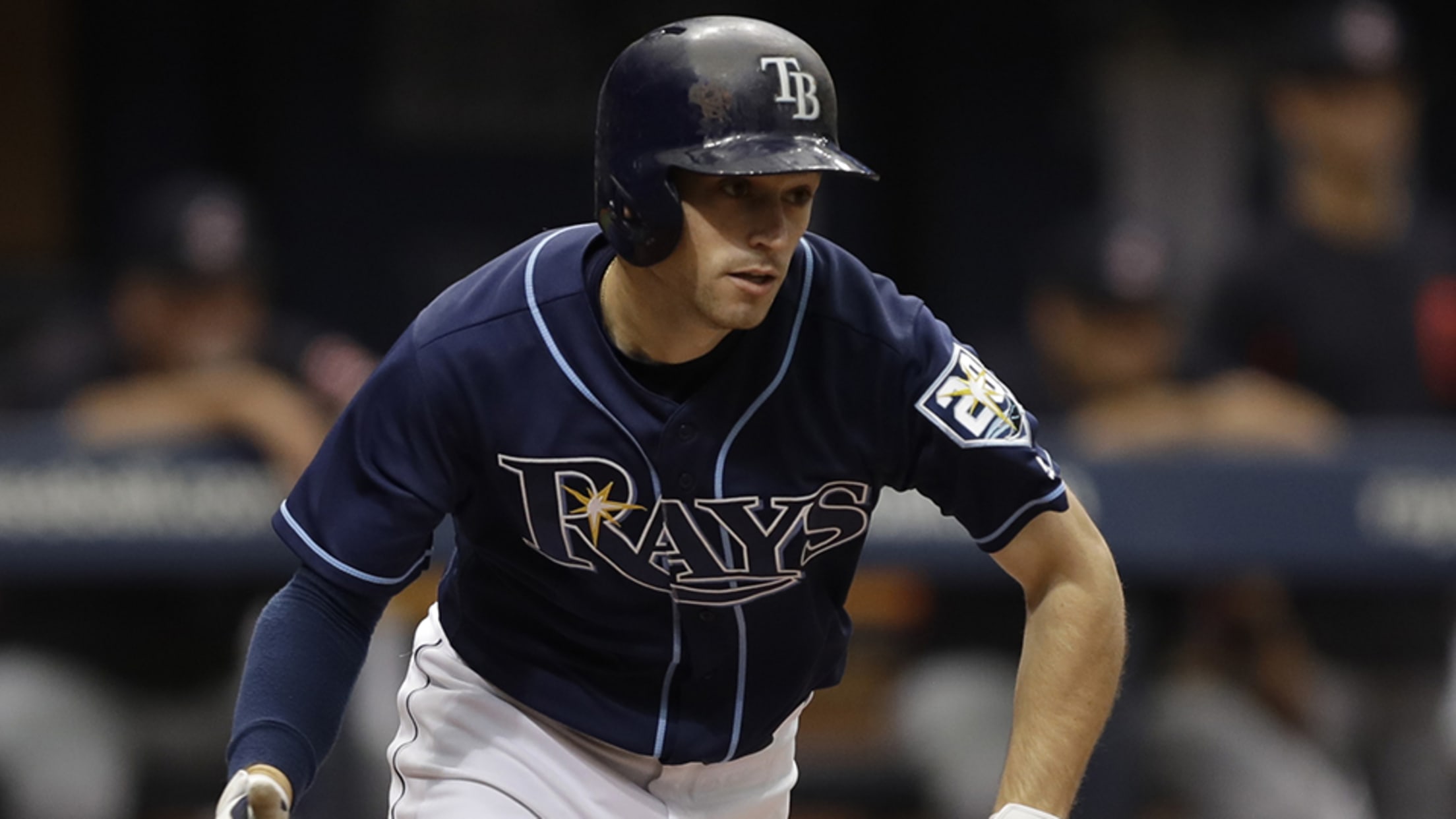 Brandon Lowe was a one-man wrecking crew on Saturday.The Rays' ninth-ranked prospect went 4-for-5 with a homer, a pair of doubles and six RBIs, accounting for all of the offense as Tampa Bay posted a 6-5 Grapefruit League triumph over the Blue Jays.
Franco, McKay shine brightly for Rays
Top prospects lead a powerful group of Tampa Bay youngsters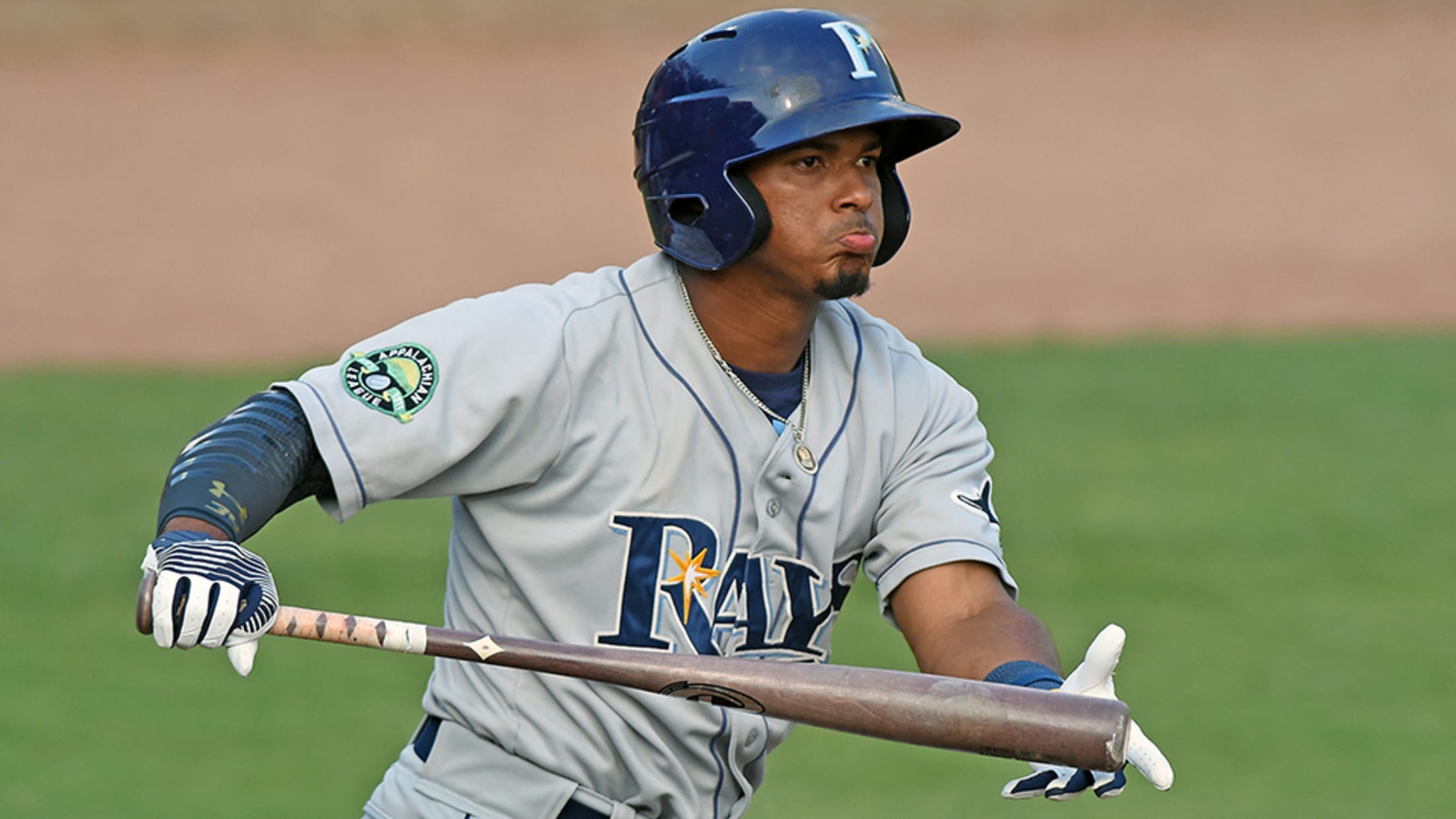 Each offseason, MiLB.com goes position by position across each system and honors the players -- regardless of age or prospect status -- who had the best seasons in their organization. Click here to locate your favorite club.Finishing third in the American League East did nothing to diminish what Tampa Bay
Prospect Roundup: Games of July 30
Jimenez continues scorching stretch; Cease posts more zeros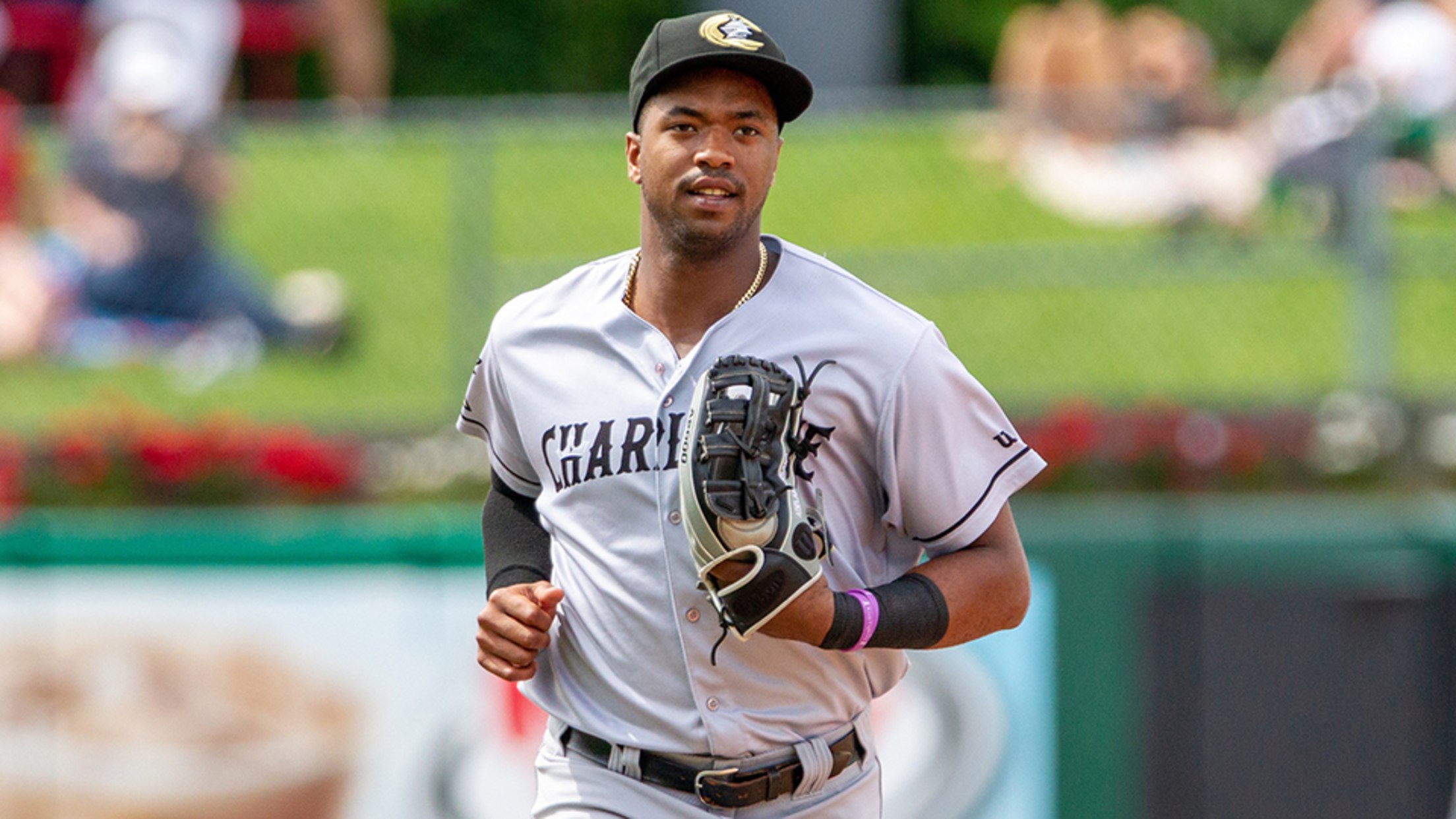 Theme of the dayThe transactions page: Monday saw its share of trades, with pitching prospects going to Los Angeles, Toronto and Texas, but the biggest moves in the Minors were the multiple internal promotions of top-100 prospects. Jo Adell continued his climb through the Angels system by joining Double-A Mobile.
Prospect Roundup: Games of July 5
Padres' Tatis, D-backs' Cron stay hot at upper levels of Minors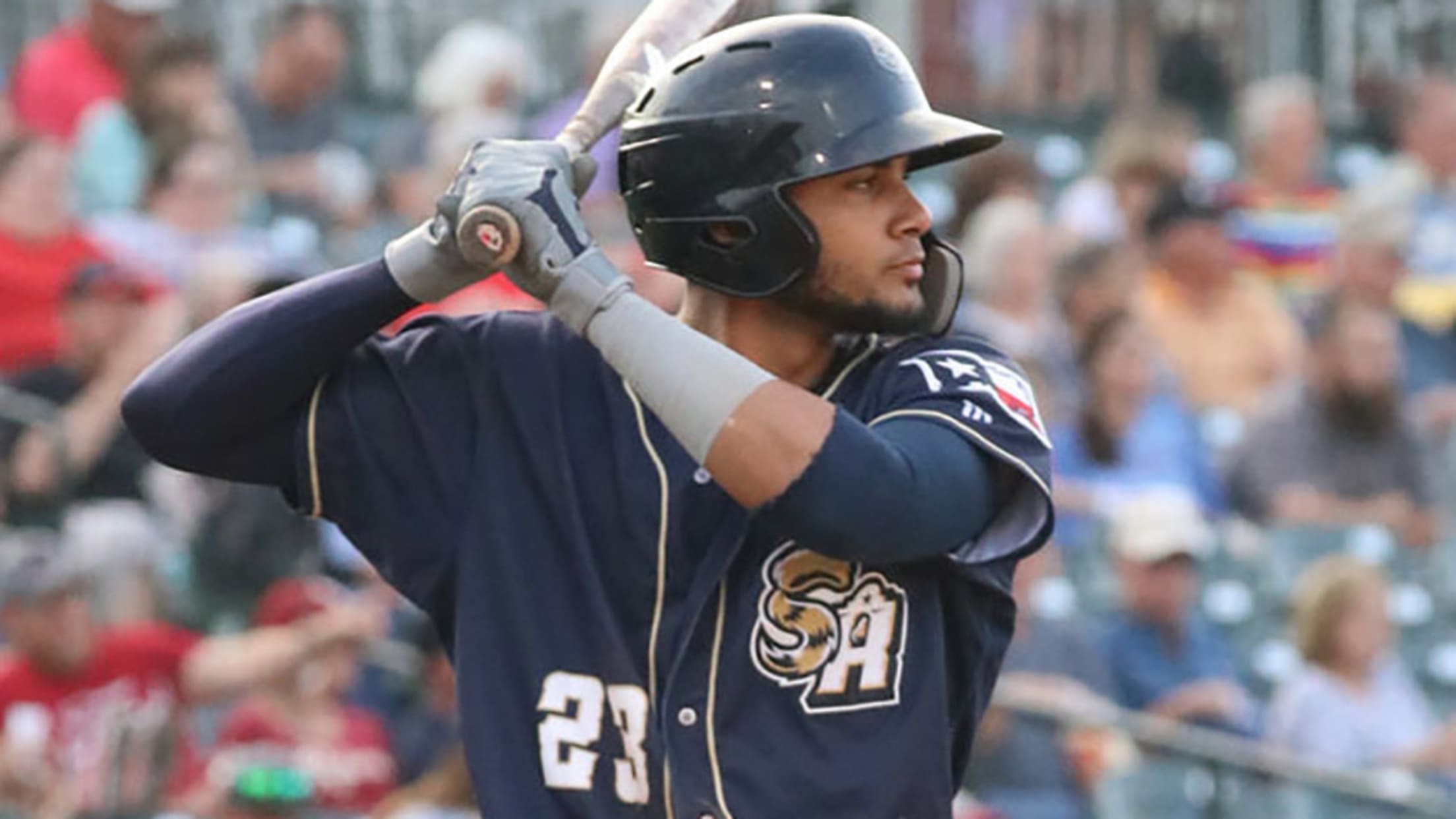 Theme of the dayFeats and near feats: Sometimes if you want something done, you have to do it yourself. Other times, the opportunity to reach great heights is taken out of your hands. The latter is usually the fate of Minor League pitchers. Neither DL Hall (5 2/3 innings) nor
Lowe knocks sixth homer in six games
Tampa Bay's No. 14 prospect collects career-high five RBIs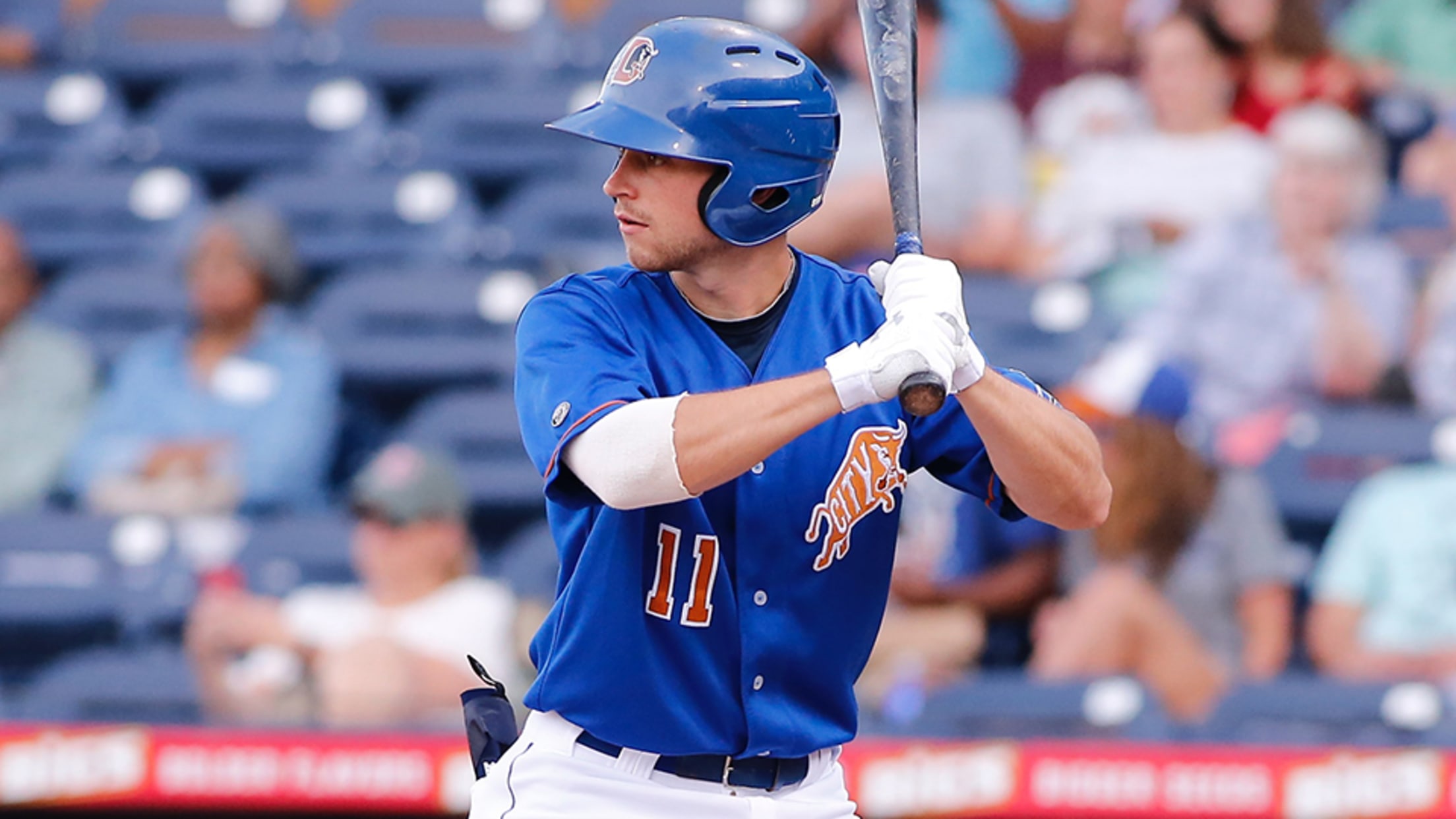 Brandon Lowe makes his recent promotion to Triple-A Durham look better every night.Rays No. 14 prospect knocked his sixth homer in six games Tuesday, tying a career high with five RBIs on a 3-for-4 night as the Bulls beat the Knights, 6-4, at Durham Bulls Athletic Park. It marked the
Prospect Roundup: Games of June 25
Tucker forcing Astros' hand; Giants' Shaw goes deep twice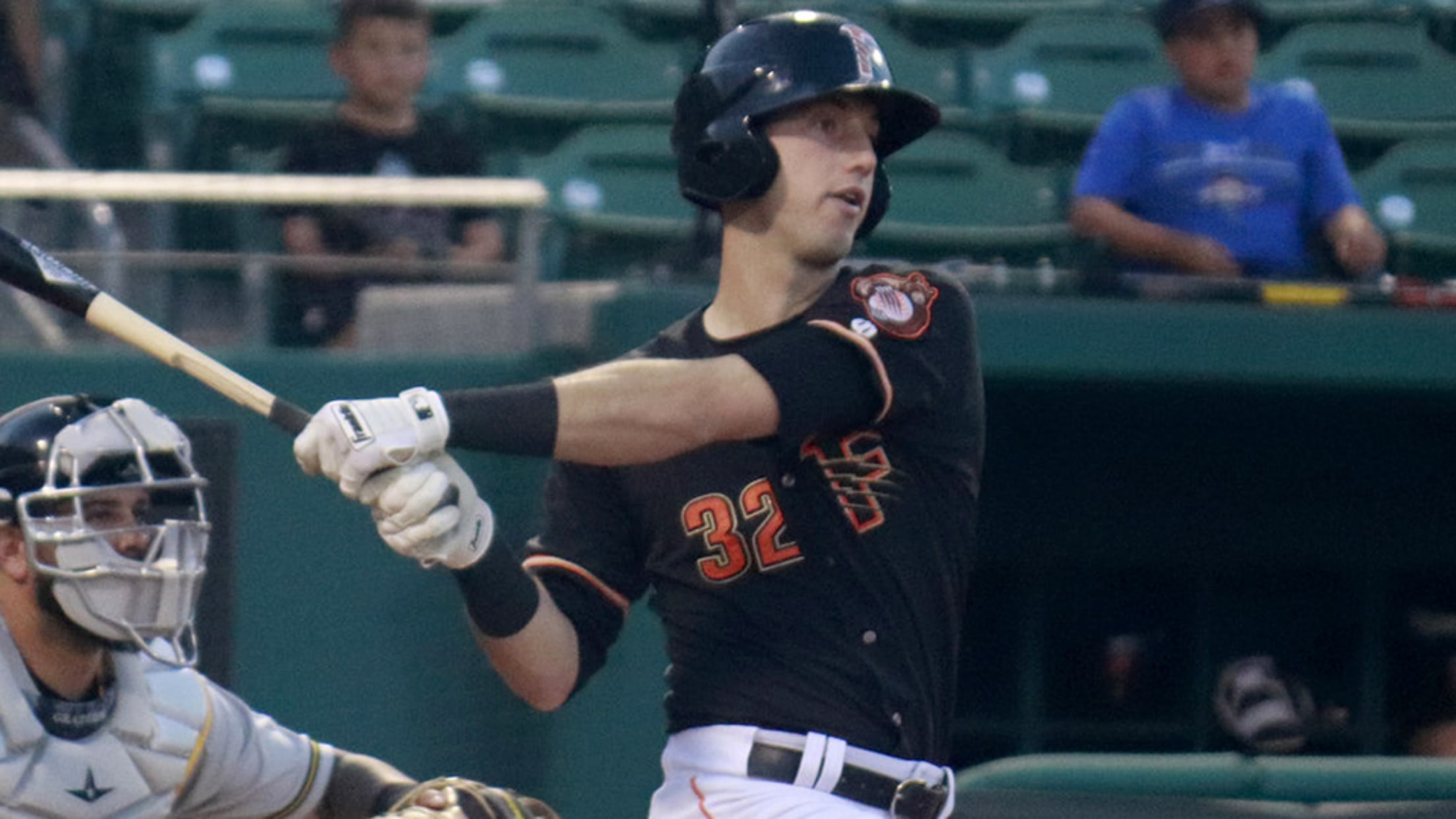 Theme of the dayEastern League steals headlines: The best individual performances in the Minor Leagues took place in the Double-A Eastern League on Monday. Pirates top prospectMitch Keller allowed only one hit in an eight-inning gem for Altoona. Blue Jays No. 2 prospect Bo Bichette went 3-for-4 for New Hampshire
Lowe rides power binge to Player of the Week
Rays' No. 14 prospect belted five homers over four-game stretch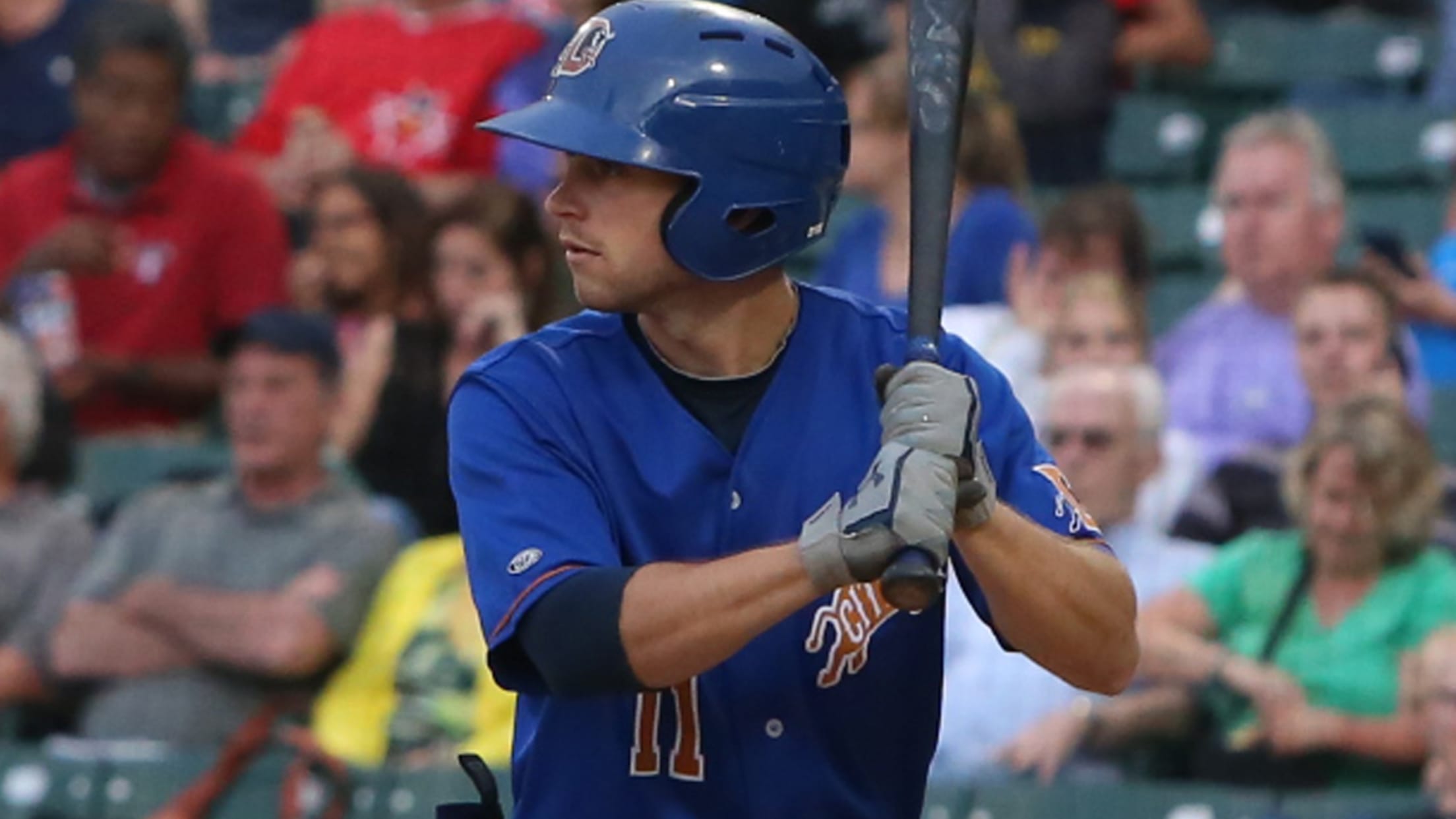 Brandon Lowe's blistering week brought him back to a fundamental feeling about sports. "It's been a blast," he said. "Baseball's a lot of fun when you're doing well."
Lowe continues power surge for Bulls
Rays No. 14 prospect hits third, fourth homers in three games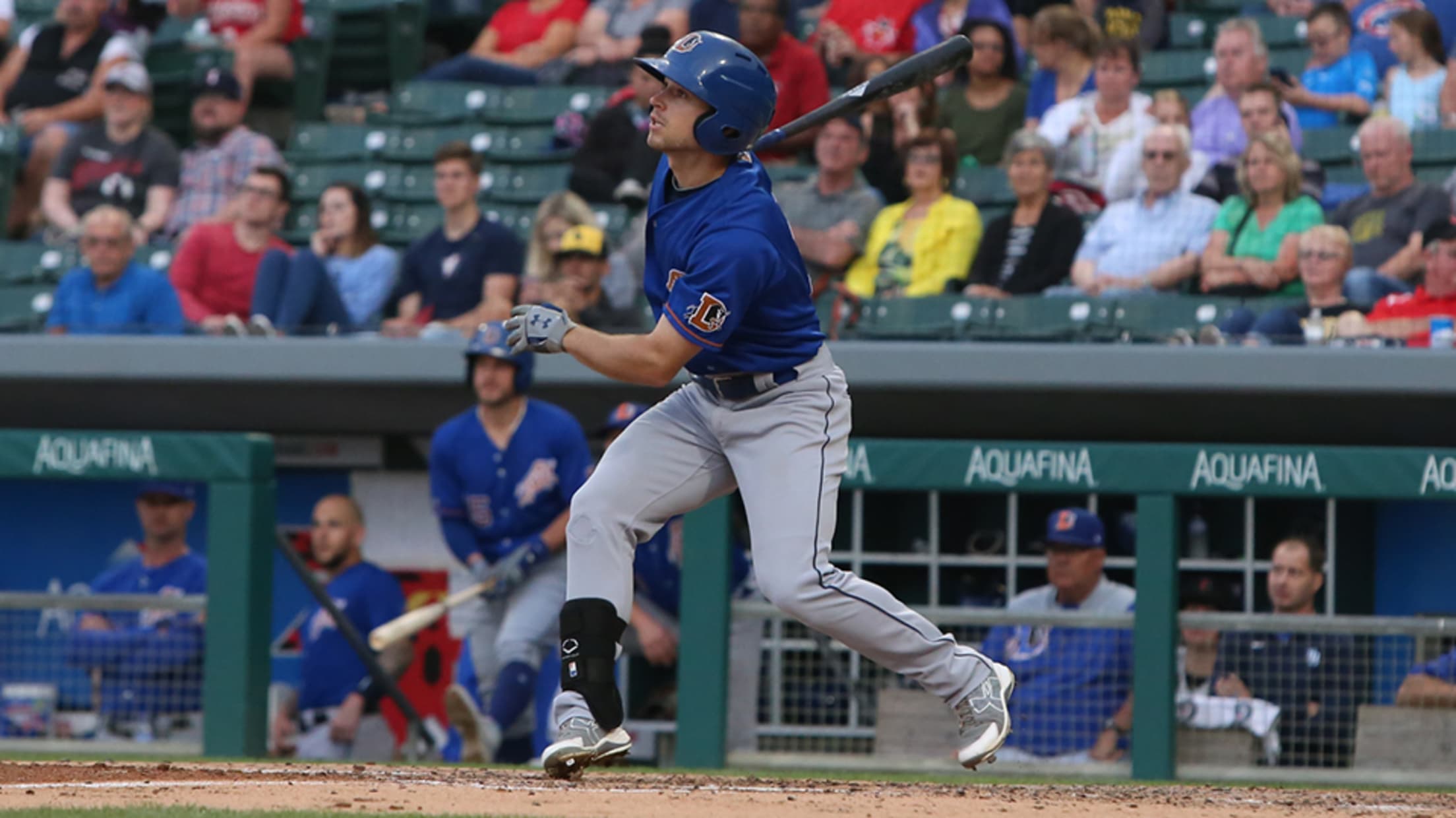 Throughout his quick rise through the Minor Leagues, Brandon Lowe has never exhibited the power he's displayed in the past three games for Triple-A Durham.The Rays' No. 14 prospect bashed a pair of homers and doubled, matching his career high with five RBIs in the Bulls' 7-6 10-inning loss to
Jimenez, Collins headline Southern stars
White Sox prospects to represent host Birmingham on June 19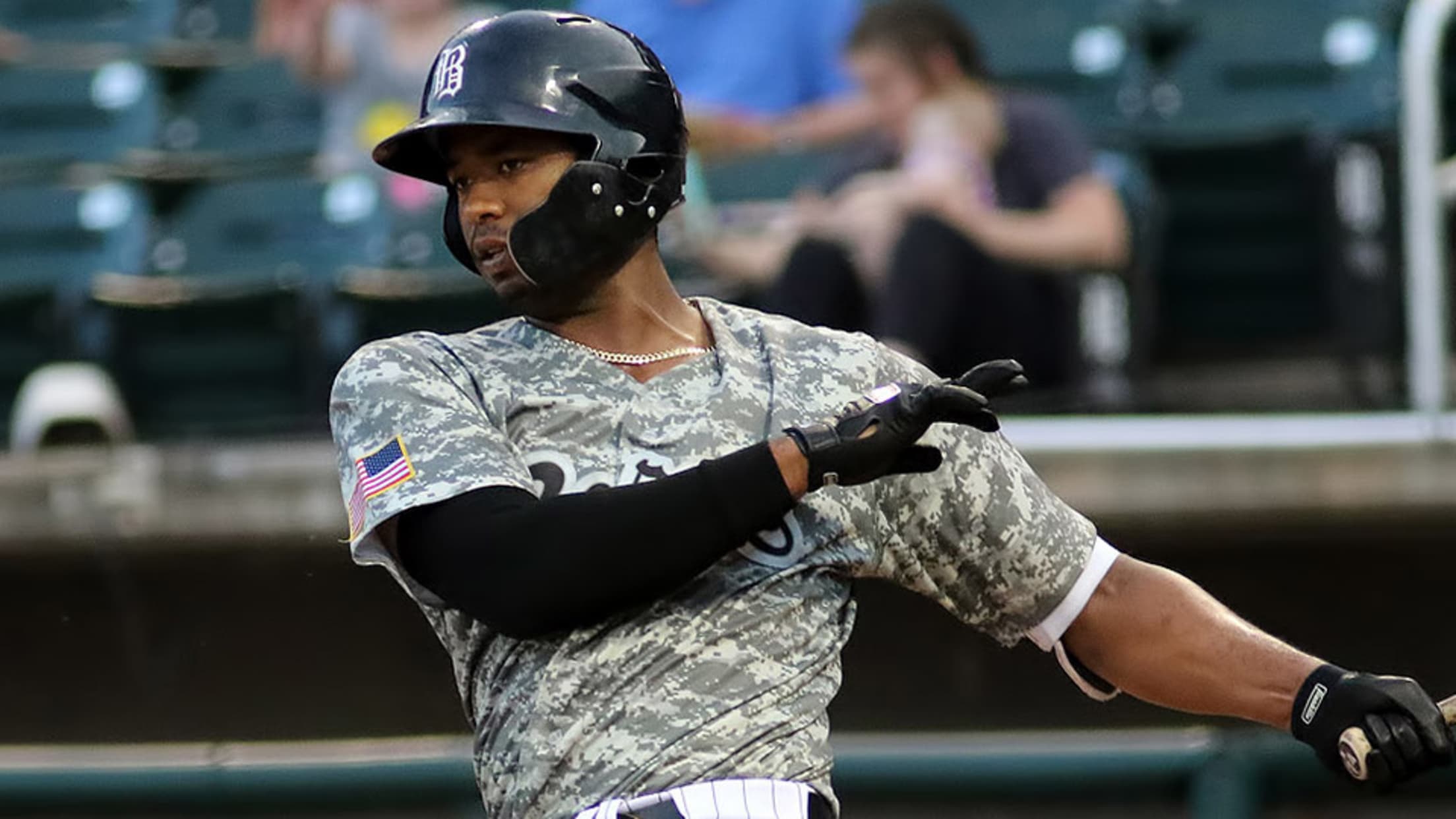 One of the biggest names in the Minor Leagues will take center stage at the Southern League All-Star Game in front of his home fans. Birmingham's Eloy Jiménez, the third-ranked prospect in baseball, highlights a North Division roster that also features some of the hottest hitters in the circuit. Across from
Honeywell, Adames worthy anchors for Rays
Top two prospects helped Durham win Triple-A championship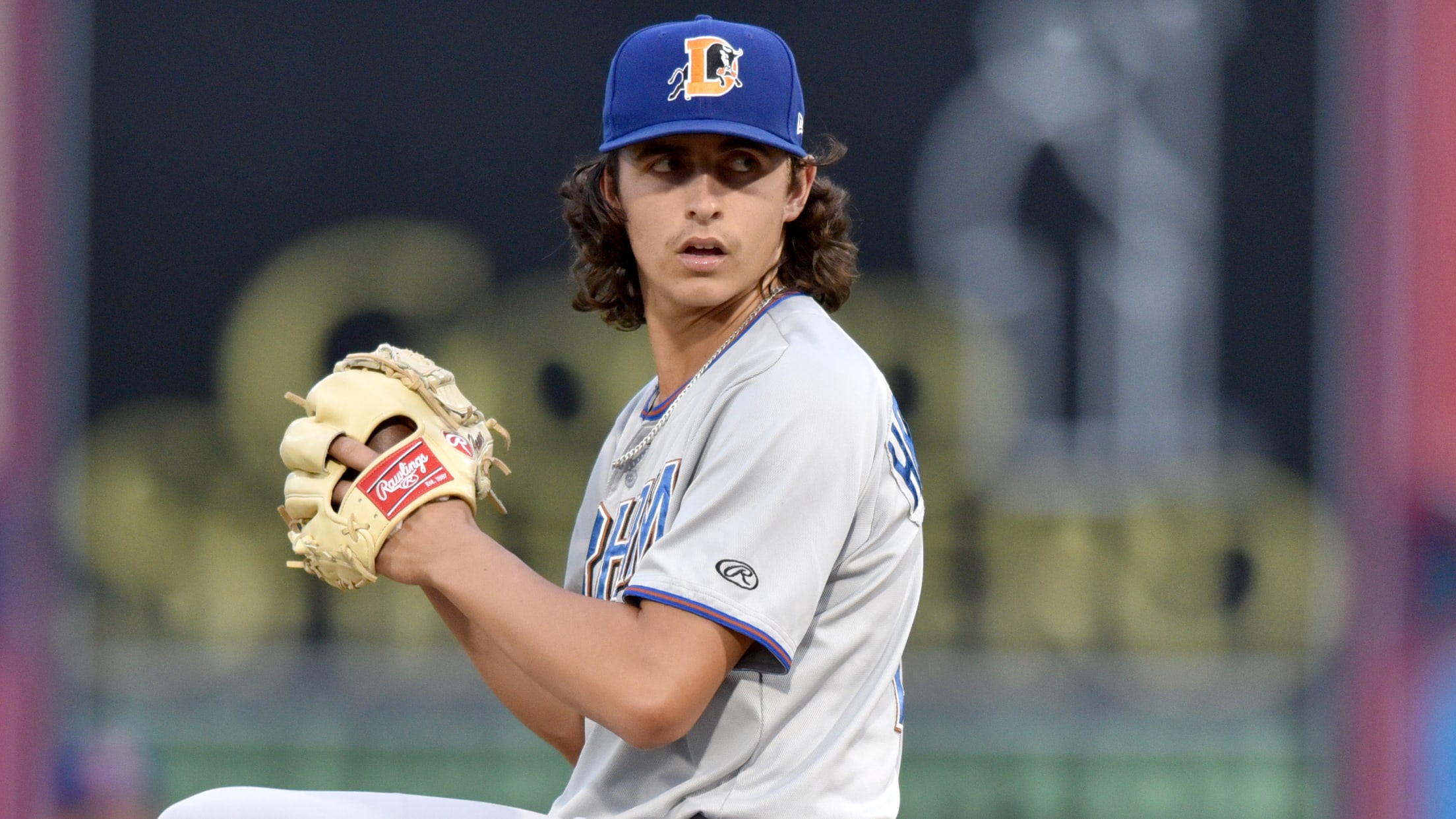 This offseason, MiLB.com is taking a look at the most outstanding campaigns by players in each system across Minor League Baseball and honoring the players -- regardless of age or prospect status -- who had the best seasons in their organization.Life as a small-market club isn't easy. While teams with
AFL Update: Lowe, Padlo excelling against top prospects
Lowe to play in Fall Stars Game on MLB Network Saturday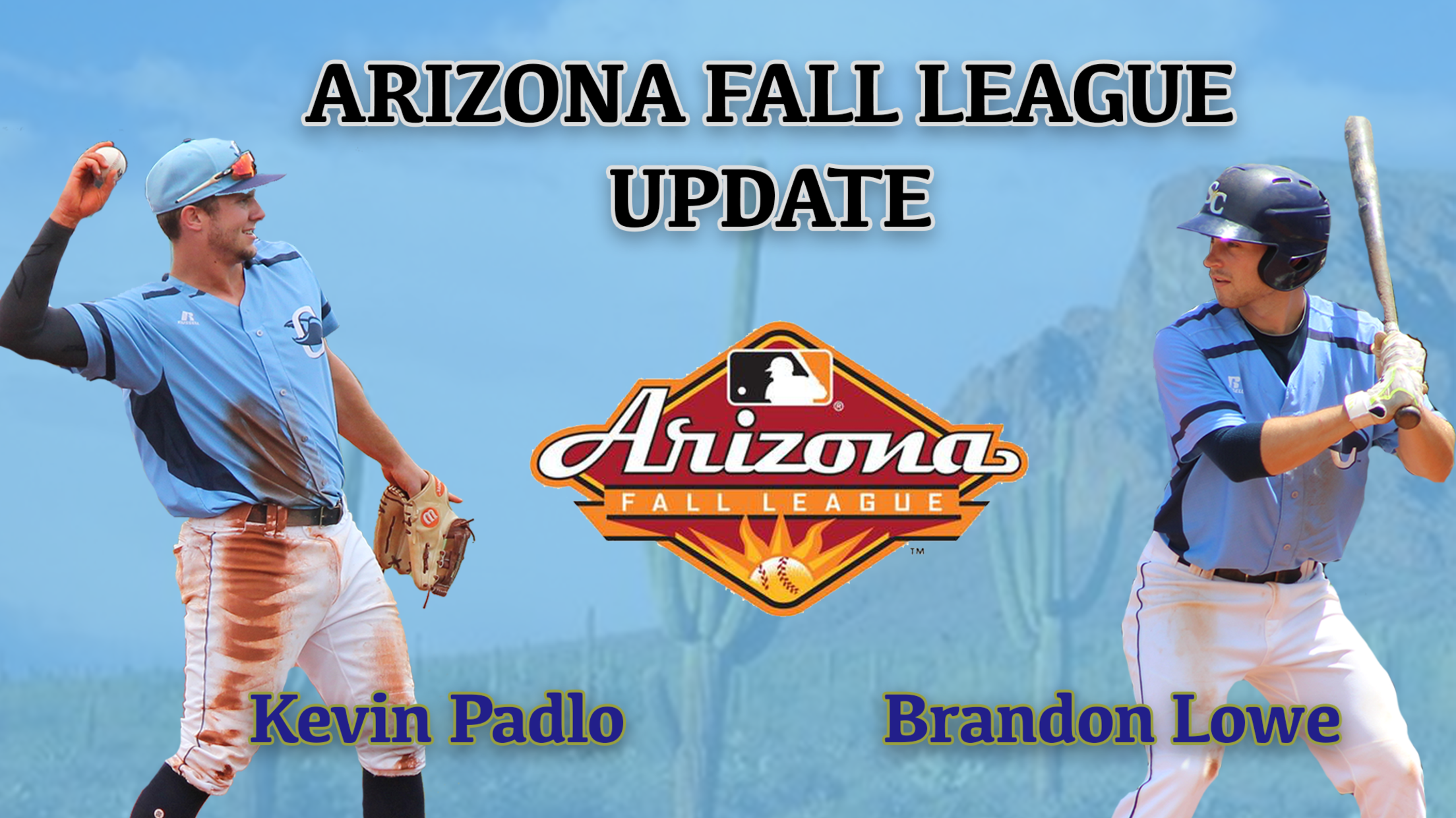 PORT CHARLOTTE, Fla. (October 31, 2017) - 2017 Stone Crabs infielders Kevin Padlo and Brandon Lowe have excelled through the first half of the season in the Arizona Fall League.Padlo has hit .292 through his first 13 games, leading the Surprise Saguares with 11 RBI. The Murrieta, Calif. native slugged
Fox, Lowe take home Rays' Minor League Awards
Fox named Baserunner of the Year, Lowe the Stone Crabs' MVP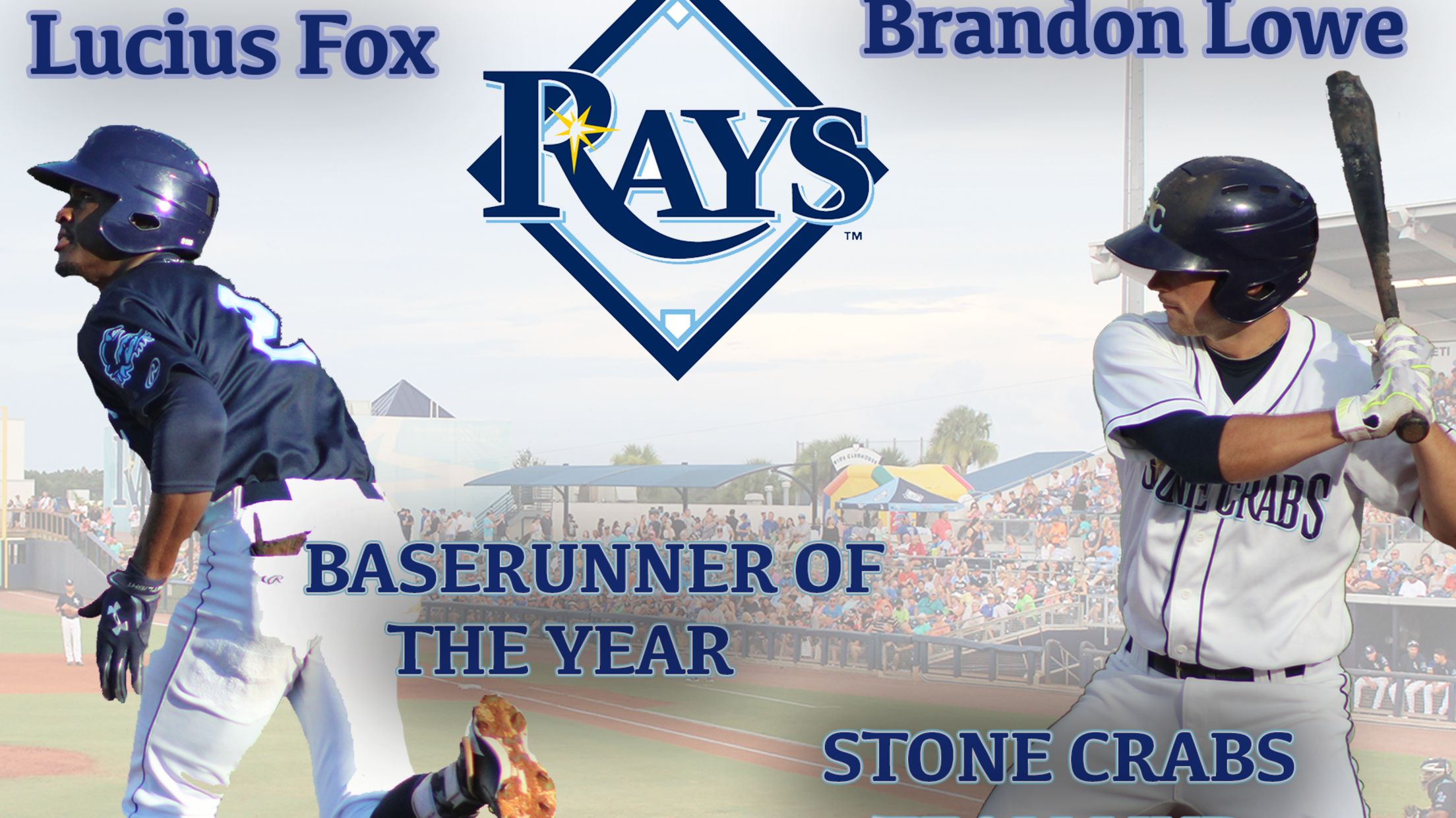 PORT CHARLOTTE, Fla. - Charlotte Stone Crabs infielders Lucius Fox and Brandon Lowe were each honored with Rays' Minor League awards following the 2017 season. Fox was named the organization's Baserunner of the Year. The Nassau, Bahamas native stole 30 bases in 2017, ranking second in the Tampa Bay system. After
Brandon Lowe named FSL Player of the Year
Becomes first Stone Crabs player to win league honor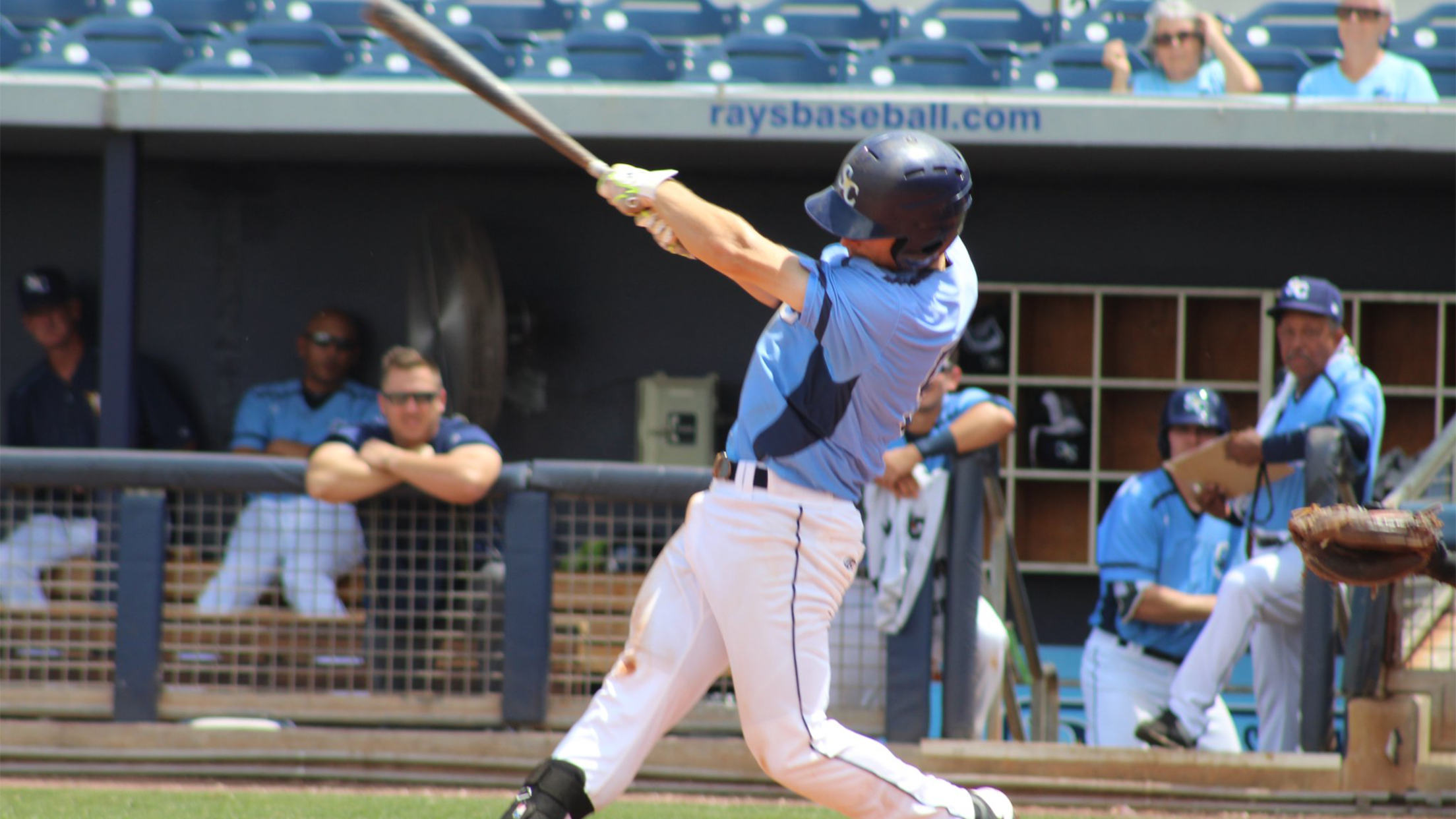 PORT CHARLOTTE, Fla. (August 28, 2017) - Charlotte Stone Crabs second baseman Brandon Lowe was named the Florida State League Player of the Year, the league office announced Monday. Lowe is the first Stone Crabs player to ever win the league's most prestigious individual honor. "It's a great honor," Lowe
Rays' Lowe named Florida State League MVP
Palm Beach right-hander Helsley earns Pitcher of the Year honors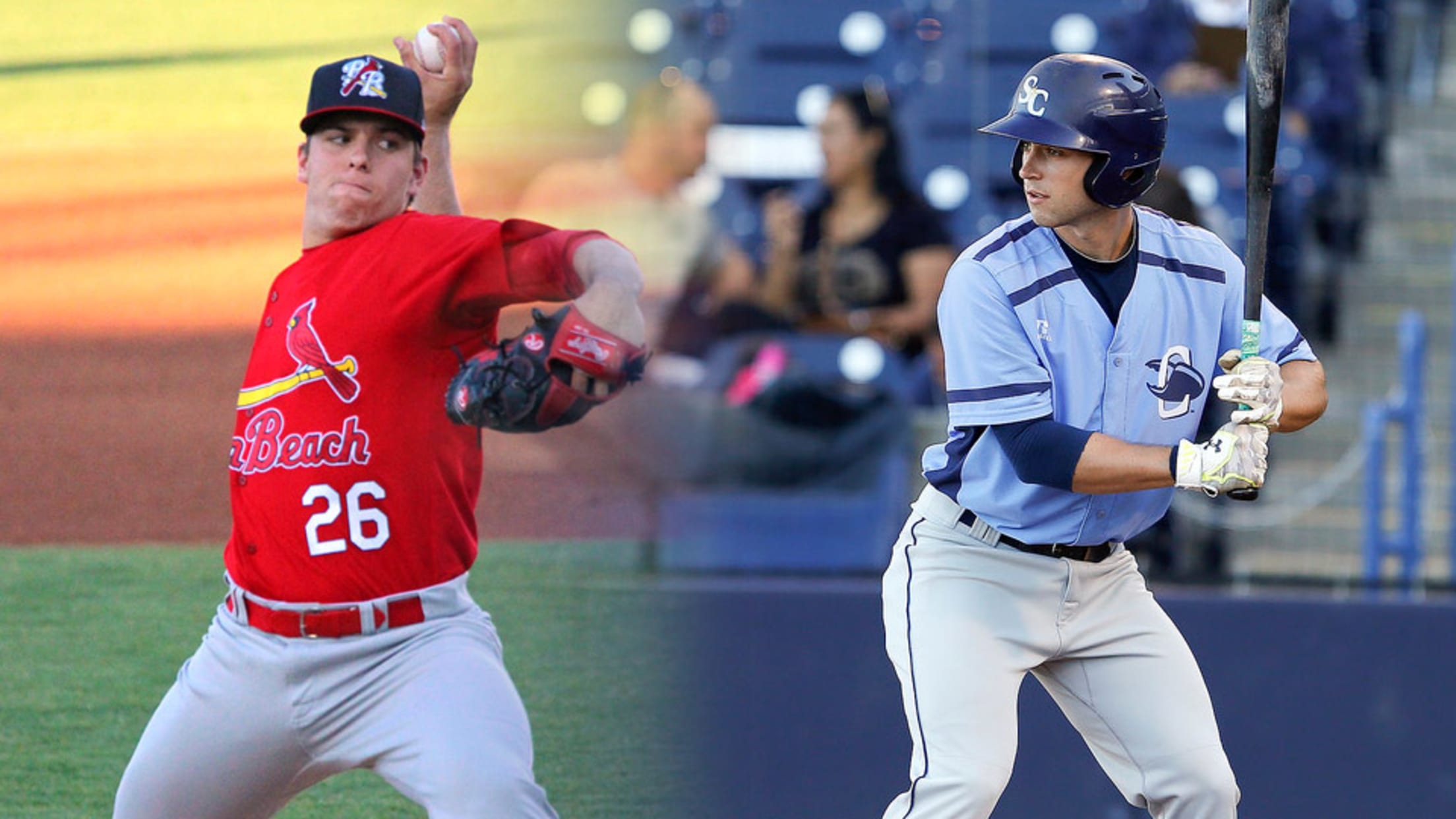 Rays infield prospect Brandon Lowe and Cardinals right-hander Ryan Helsley earned top honors in the Florida State League on Monday when the Class A Advanced circuit revealed its end-of-season All-Stars and award winners.Lowe was named MVP and Helsley was voted Pitcher of the Year, highlighting a roster of honorees selected
Lowe, Sullivan promoted to Double-A Montgomery
Lowe finishes as Stone Crabs' single-season champ in slugging percentage and OPS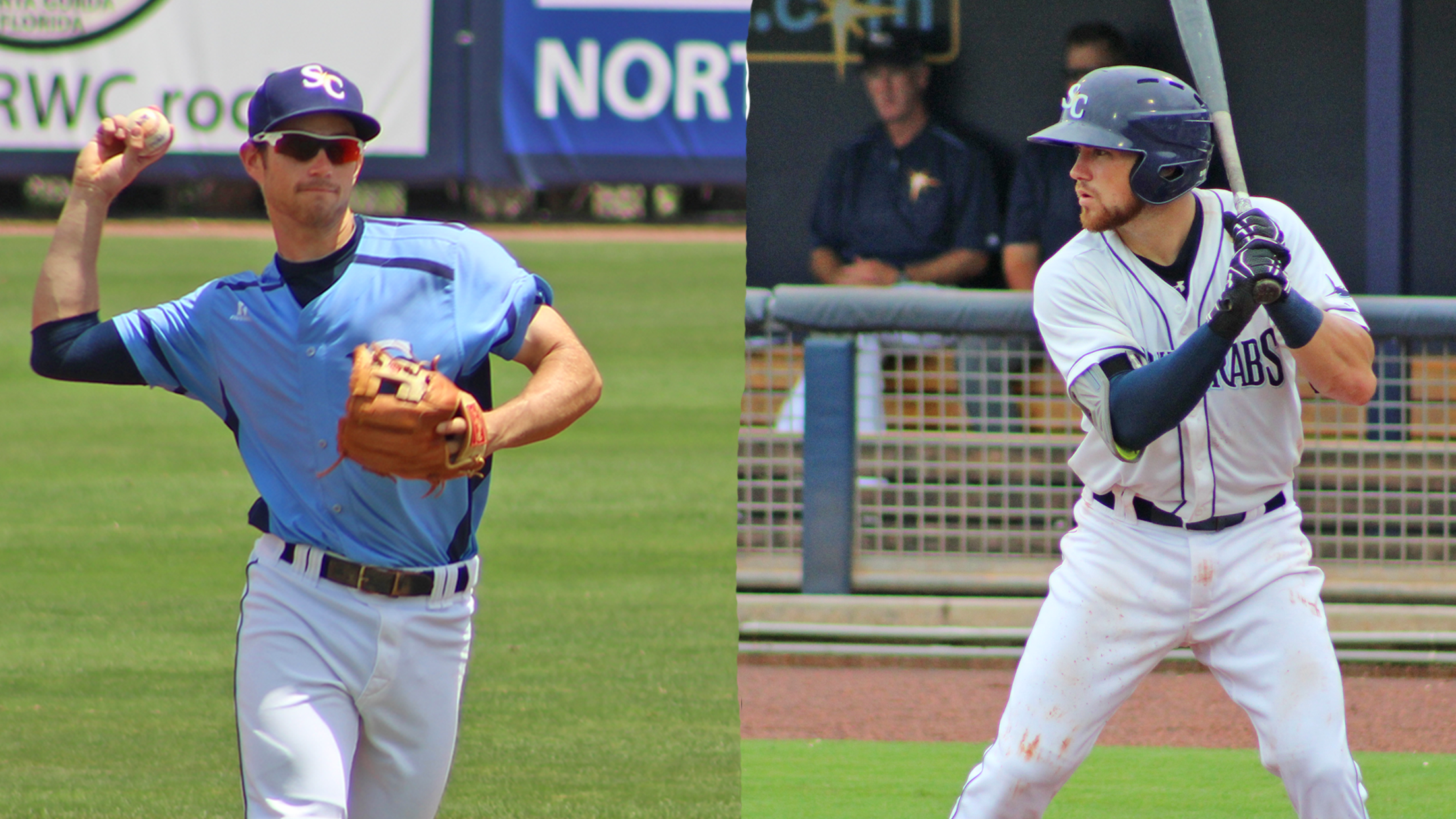 Lowe walks off Blue Jays in historic 13-12 win
Teams set Stone Crabs record for runs in a game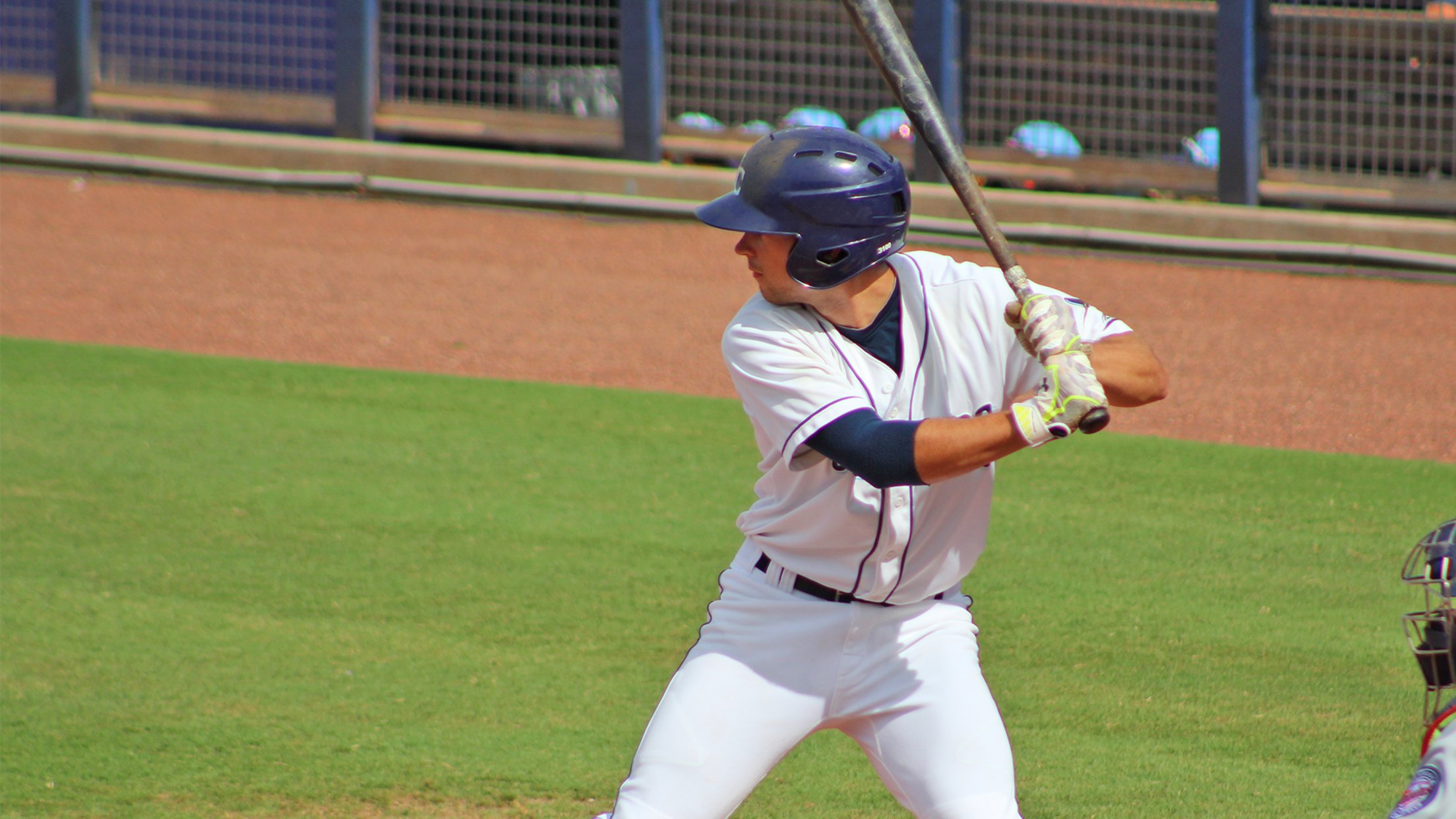 PORT CHARLOTTE, Fla. (July 26, 2017) - Brandon Lowe's tenth inning walk-off double sent the Charlotte Stone Crabs home 13-12 winners over the Dunedin Blue Jays Wednesday night at Charlotte Sports Park.The 25 combined runs set a Stone Crabs' franchise record for a single game. The previous record was set
Stone Crabs blow five-run lead in 7-6 loss to Tampa
Lowe and Boldt drive home two runs in loss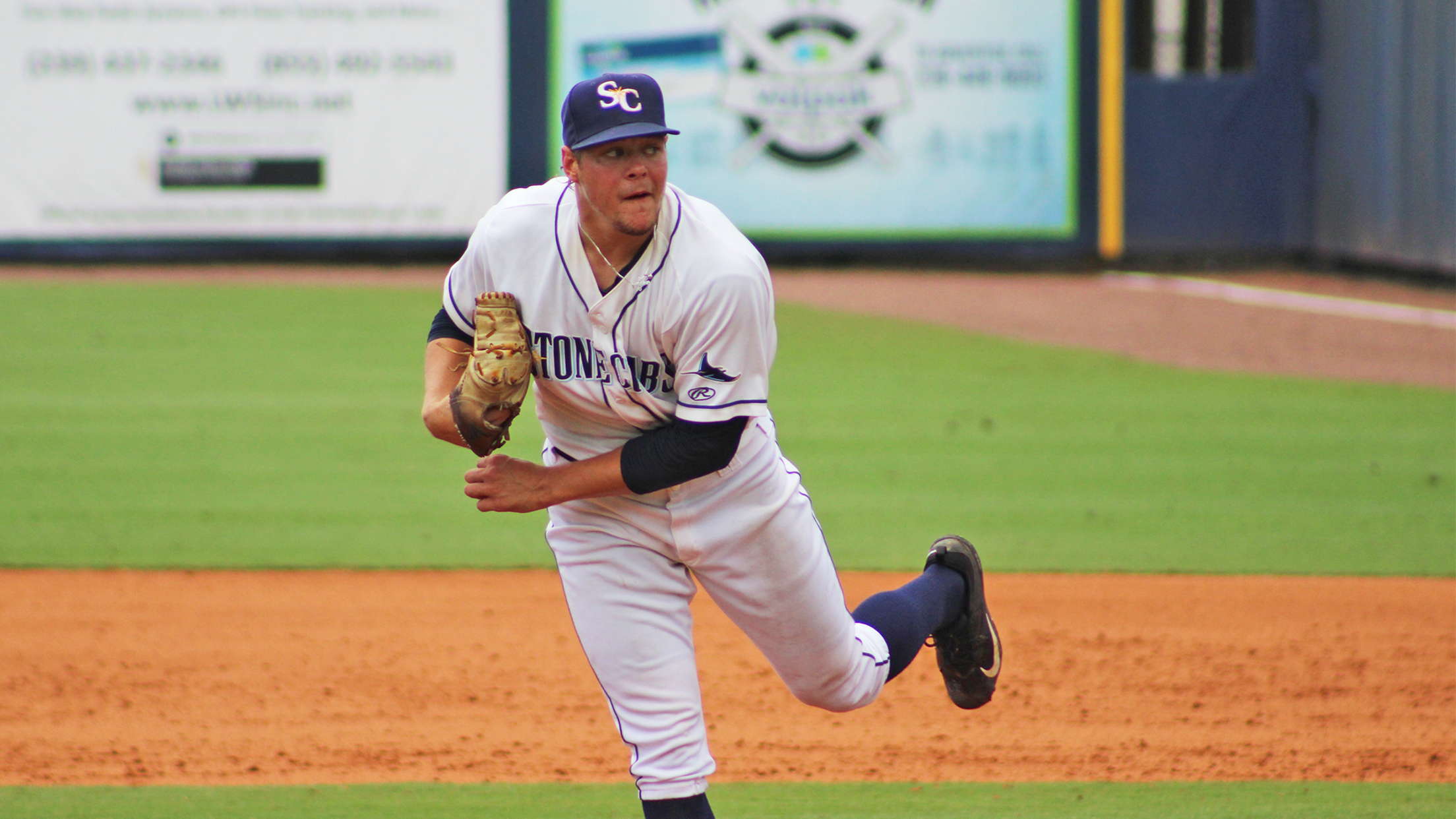 PORT CHARLOTTE, Fla. (July 19, 2017) - The Charlotte Stone Crabs led 6-1 after six innings Wednesday, but allowed six unanswered runs in a 7-6 loss to the Tampa Yankees in 13 innings at Charlotte Sports Park.The Stone Crabs (44-49, 13-12) allowed singular runs in the seventh and eighth innings,
FSL notes: Lowe stands apart for Stone Crabs
Rays' infield prospect steadily putting together breakout season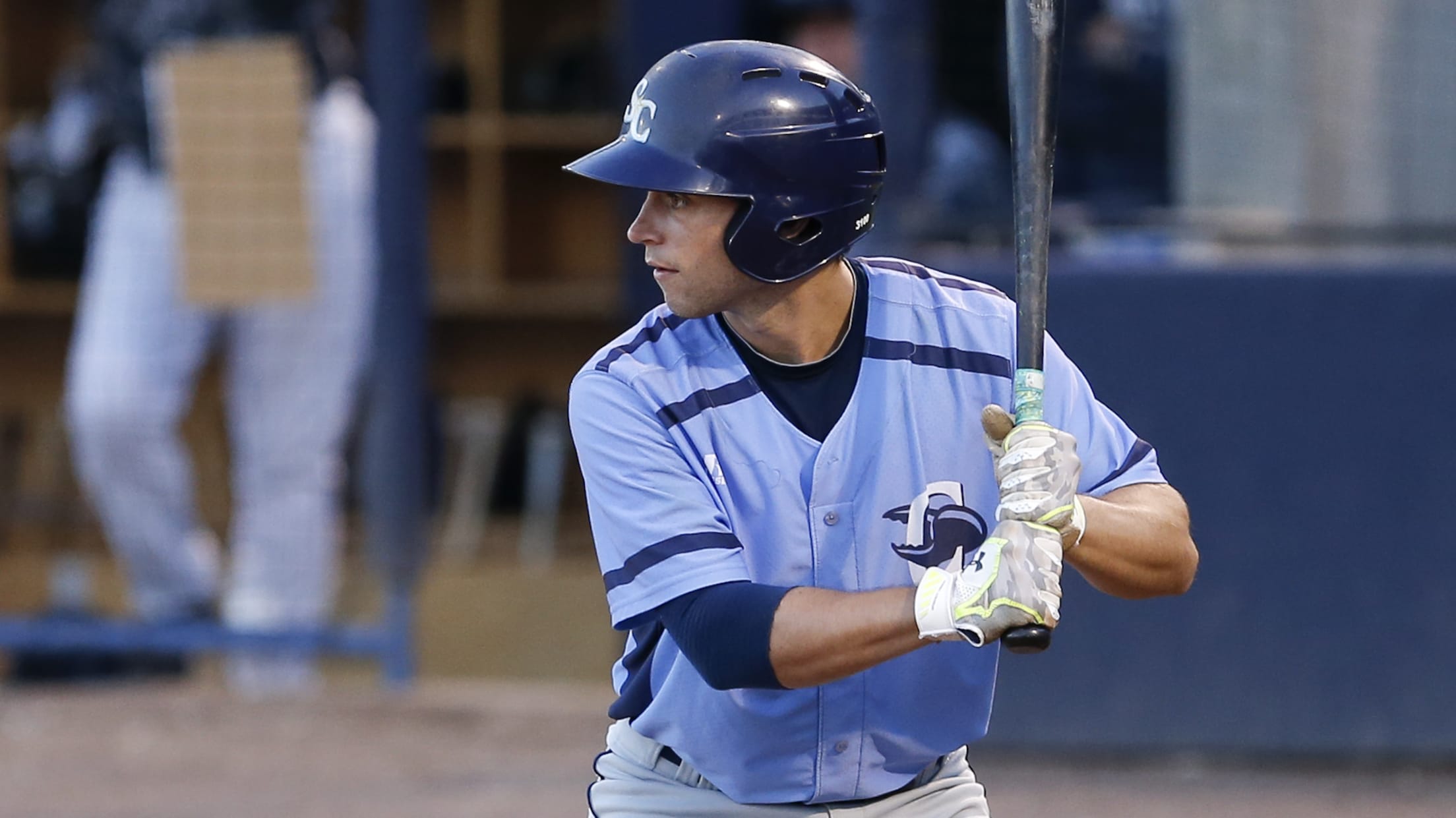 The confusion is understandable to a point. The Rays do have a lot of prospects with the same last name.Charlotte Stone Crabs second baseman Brandon Lowe, who leads the Florida State League in many offensive categories, isn't the Rays' first-round Draft choice from a year ago.That's Josh Lowe, who plays
Captains' Capel leads Players of the Week
Indians No. 30 prospect showing more power in first full season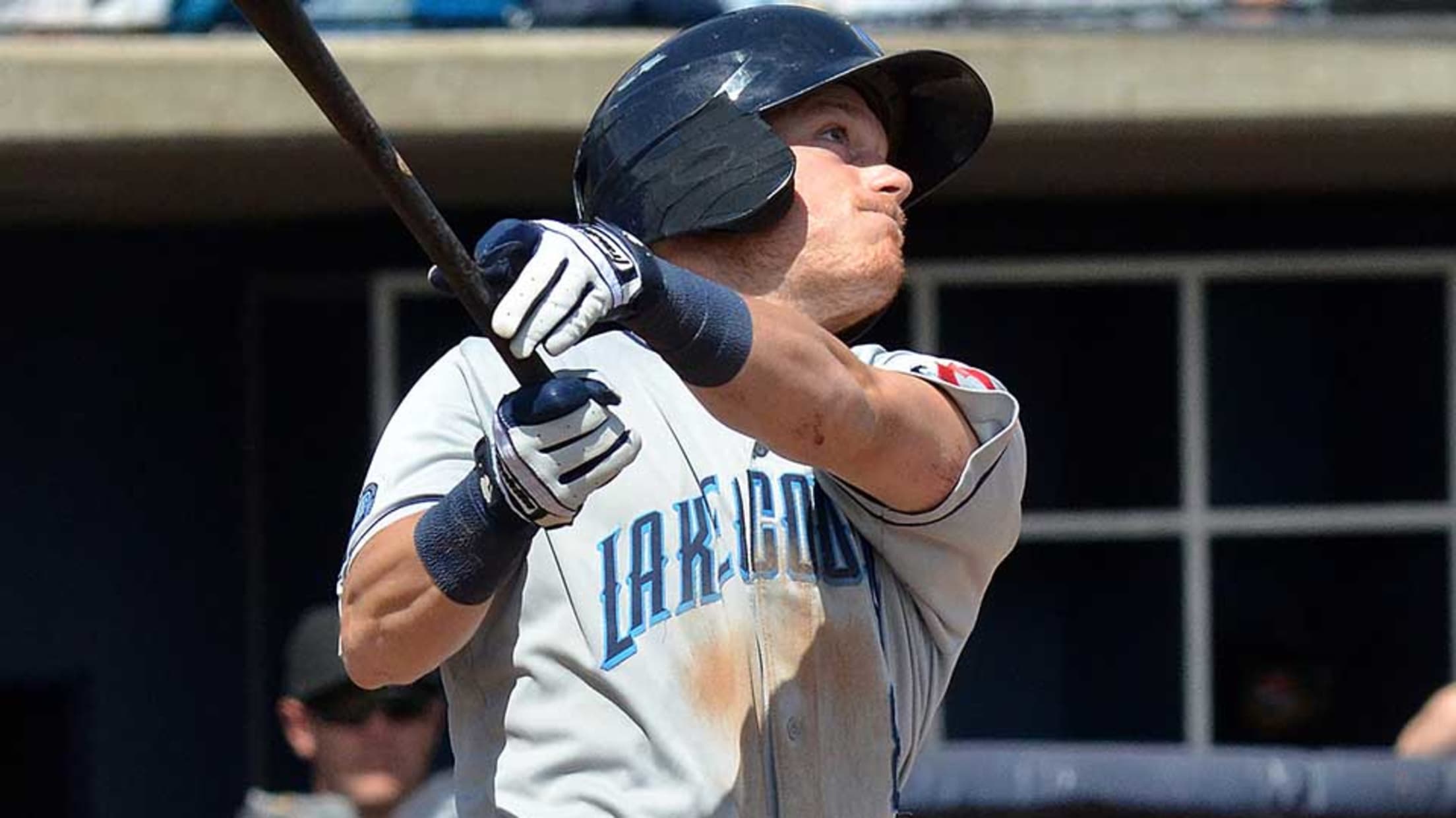 Few would have described Conner Capel as a power hitter entering his first full season. He did not go deep in 153 plate appearances in the Arizona League last season, producing a .290 slugging percentage in his first taste of pro ball.It might be time to update the scouting reports.
Lowe homers twice in 3-2 loss to Threshers
Benton Moss turns in quality start in defeat
CLEARWATER, Fla. (June 3, 2017) - Brandon Lowe homered twice Saturday but José Taveras turned in a complete game for the Clearwater Threshers as the Charlotte Stone Crabs fell 3-2 at Spectrum Field.Lowe's home runs represented the only scoring on the night for Charlotte (25-28). He went opposite-field in the
Senzel, Keller highlight FSL All-Stars
OPS leader Lowe, ERA leader Burrows also tabbed for showcase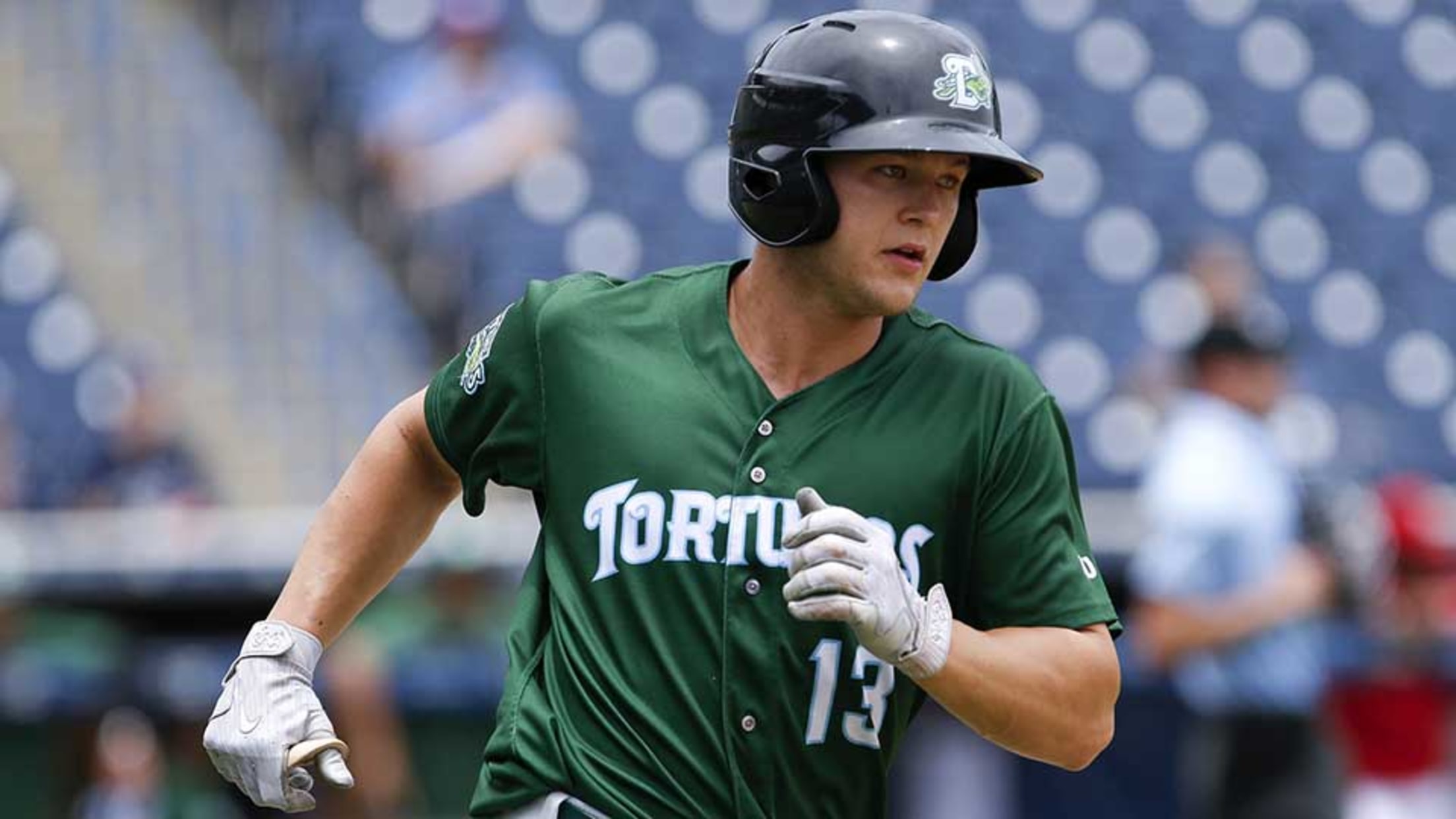 Minor League All-Star season has dawned.Three of MLB.com's top-100 prospects -- No. 20 Nick Senzel (Daytona), No. 40 Jorge Mateo (Tampa) and No. 41 Mitch Keller (Bradenton) -- highlight the Florida State League All-Star rosters, announced Thursday. The game pits the North Division against the South and will take place Saturday, June 17
Lowe, Sullivan and Cronenworth named 2017 Florida State League All-Stars
Trio to play in 2017 FSL All-Star Game in Lakeland on June 17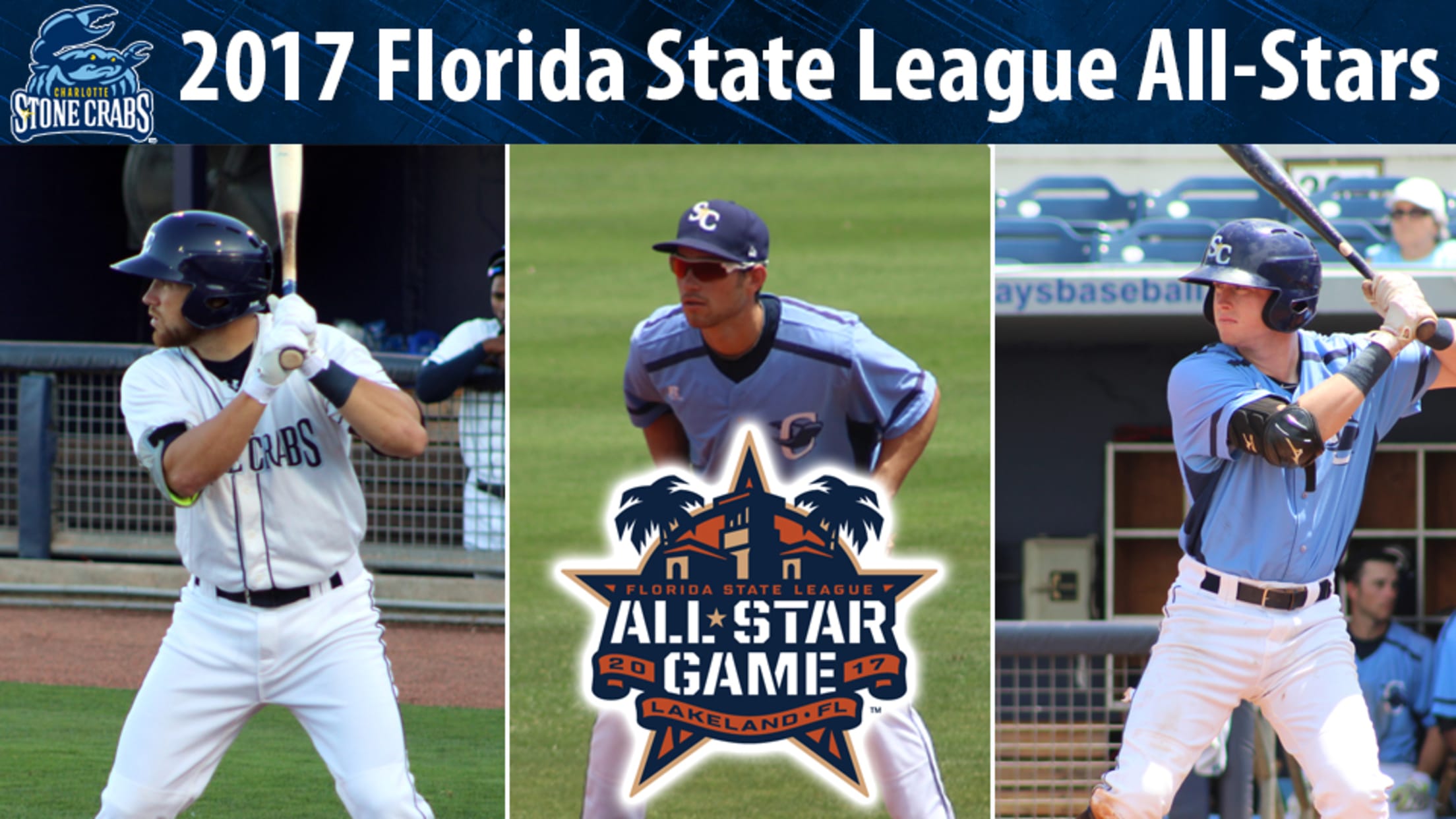 PORT CHARLOTTE, Fla. (June 1, 2017) - Second baseman Brandon Lowe , shortstop Jake Cronenworth and catcher Brett Sullivan were named 2017 Florida State League All-Stars, the league announced Thursday.The Stone Crabs' trio will compete for the South Division in the 2017 Florida State League All-Star Game in Lakeland on