Flaherty heads back to Memphis
Cardinals No. 2 prospect made strong impression in one outing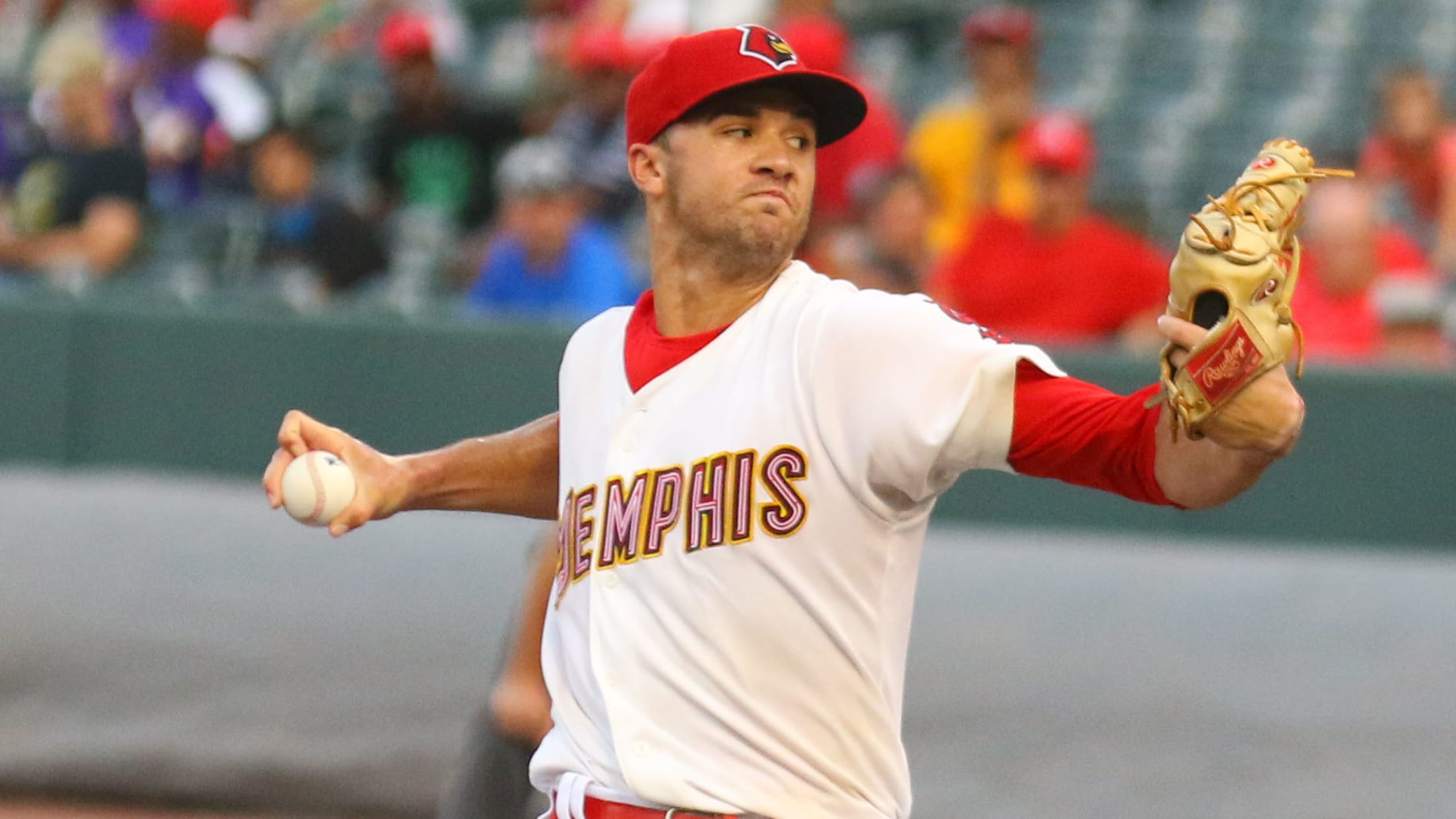 After a notable fill-in start, St. Louis sent its No. 2 prospectJack Flaherty down to Triple-A Memphis for the start of the Minor League season.The right-hander allowed one run while striking out a career-high nine batters over five innings in the Cardinals' 5-4 loss to the Brewers on Tuesday. Ahead
Bader, Flaherty top Cards' Minors deck
Both St. Louis prospects made Major League debuts this year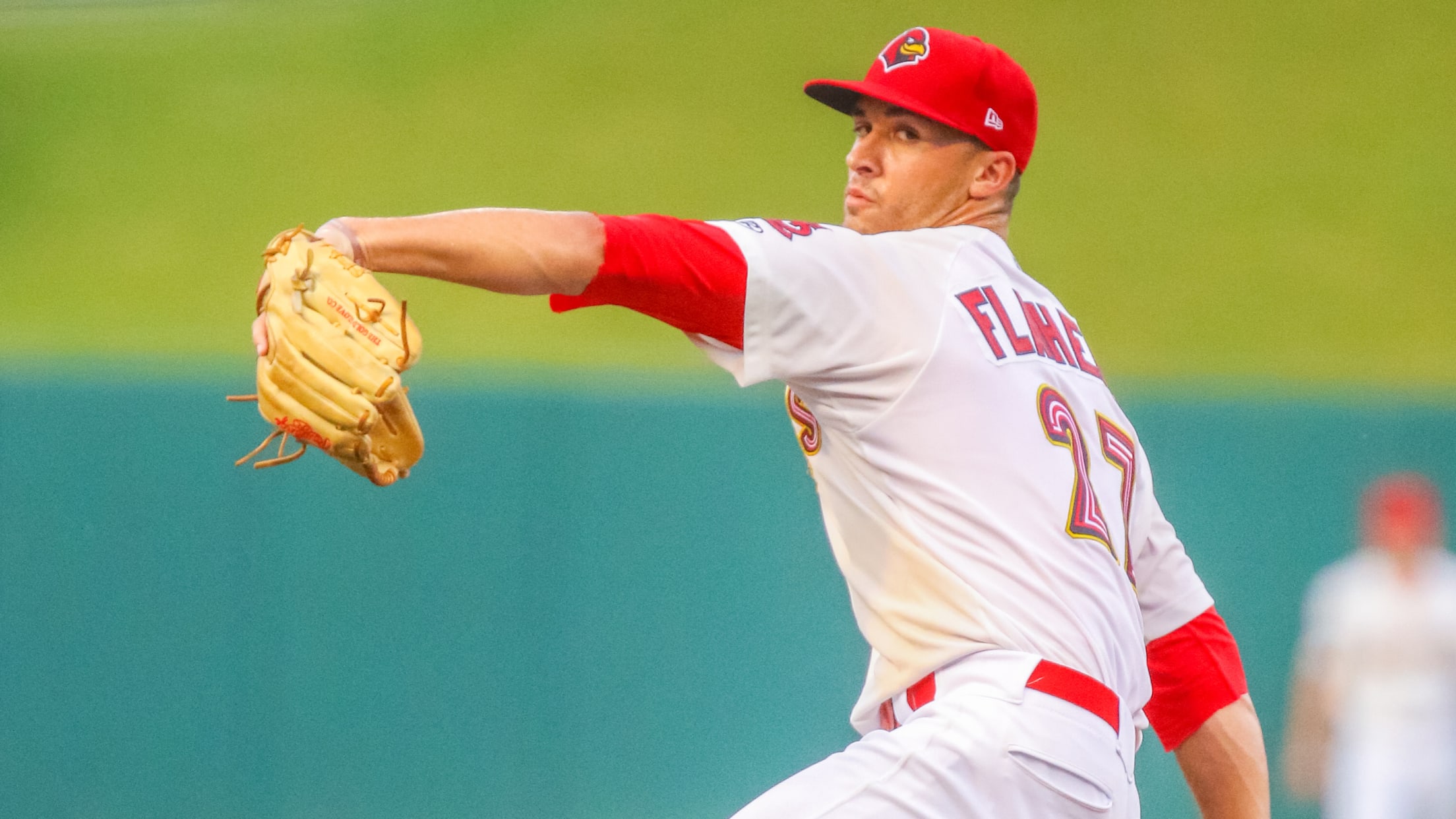 Harrison Bader and Jack Flaherty will ring in the new year with some well-earned hardware.The Cardinals named the pair of Top-100 prospects as the team's best Minor Leaguers in 2017 on Thursday. They will be presented their awards at the St. Louis Baseball Writers' Association of America Awards Dinner on
Redbirds race to PCL division title
With 80th win, Cardinals' affiliate is first full-season club to clinch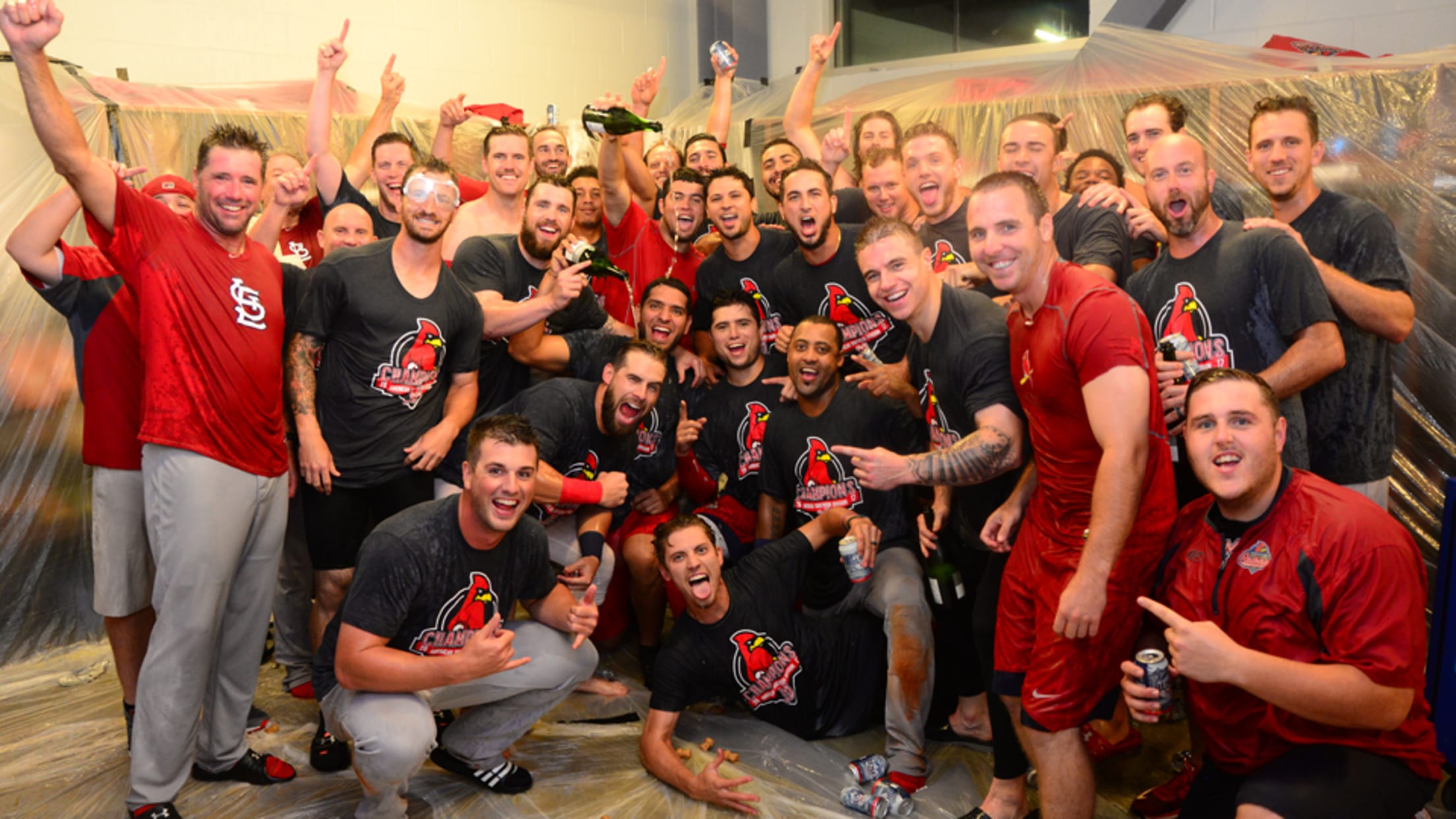 With 21 games left in the regular season, Triple-A Memphis has no pennant chase to worry about."It's done," manager Stubby Clapp said. "It's out of the way, and now the players] can move on and look forward to and get settled for the playoffs."At 80-41, the Redbirds became the first
Bader called to St. Louis for Major League debut
Cardinals No. 6 prospect promoted from Triple-A to replace Fowler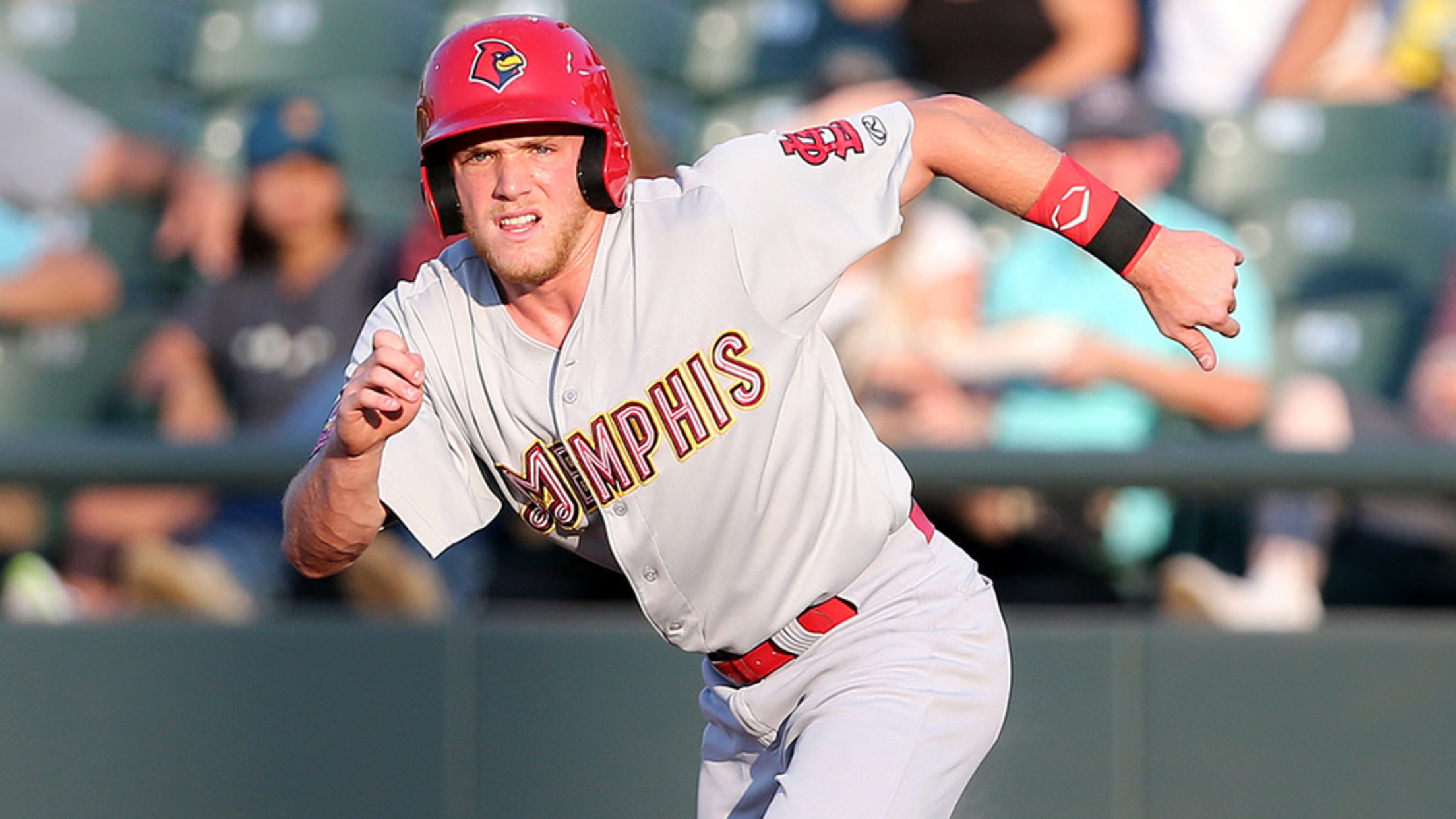 Harrison Bader's second go-round at Triple-A has been much better than his first, and it's earned him a shot in the Major Leagues.The Cardinals promoted their No. 6 prospect from Triple-A Memphis on Tuesday to take the roster spot of the injured Dexter Fowler, who was placed on the 10-day
Prospect Roundup: Games of July 4
Indians' McKenzie strikes out 11; Bucs' Newman homers, doubles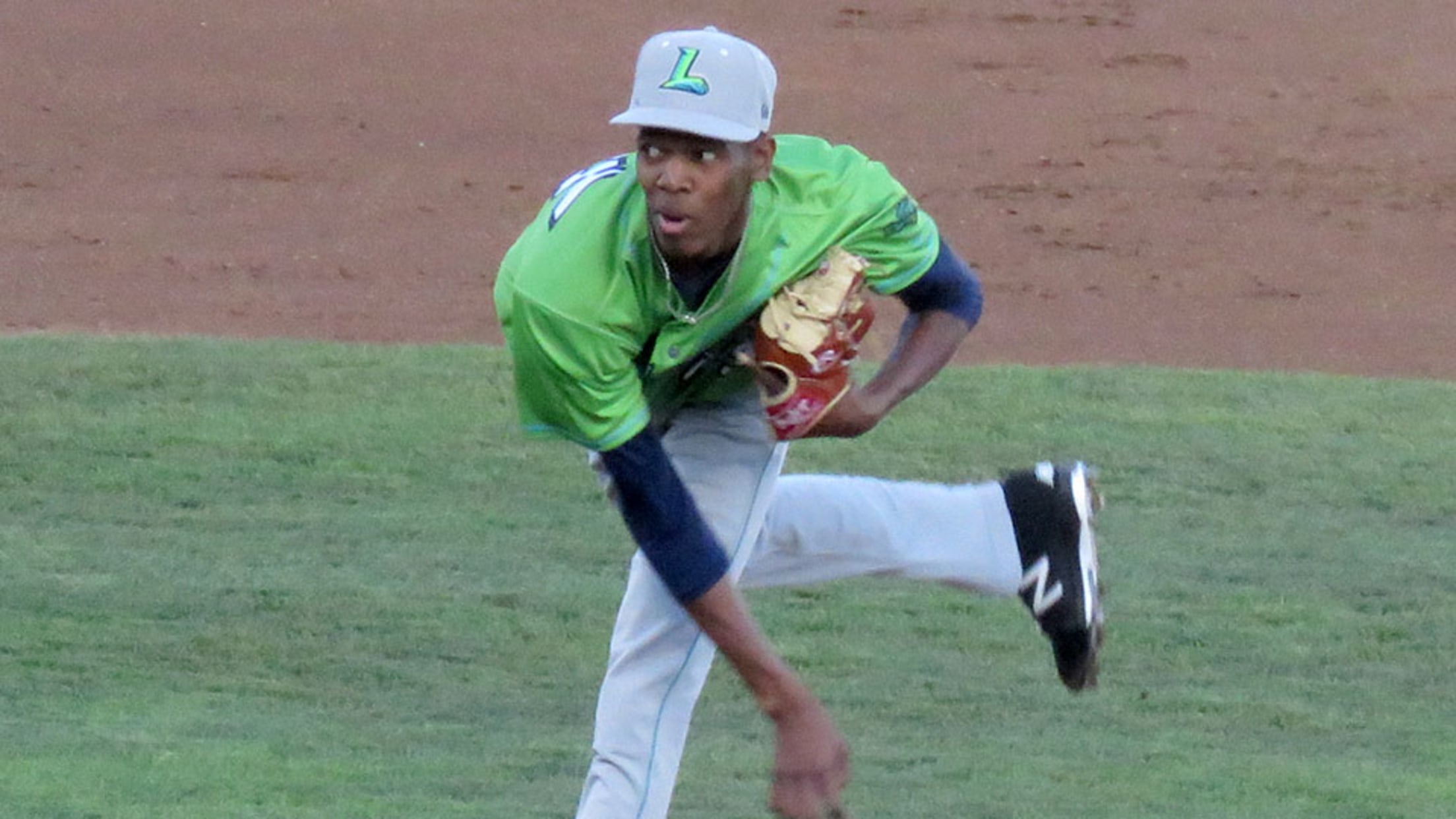 Cardinals OF Harrison Bader, Triple-A Memphis: 3-for-5, HR, 2 RBI, R, 2 K -- The Cardinals' No. 6 prospect is enjoying perhaps his hottest stretch of the season. Tuesday marked his third straight multi-hit performance as he extended his hitting streak to a modest eight games. Over that span, however,
Bader, Voit go deep in Memphis rout
Redbirds launch six homers, No. 10 prospect Flaherty K's 10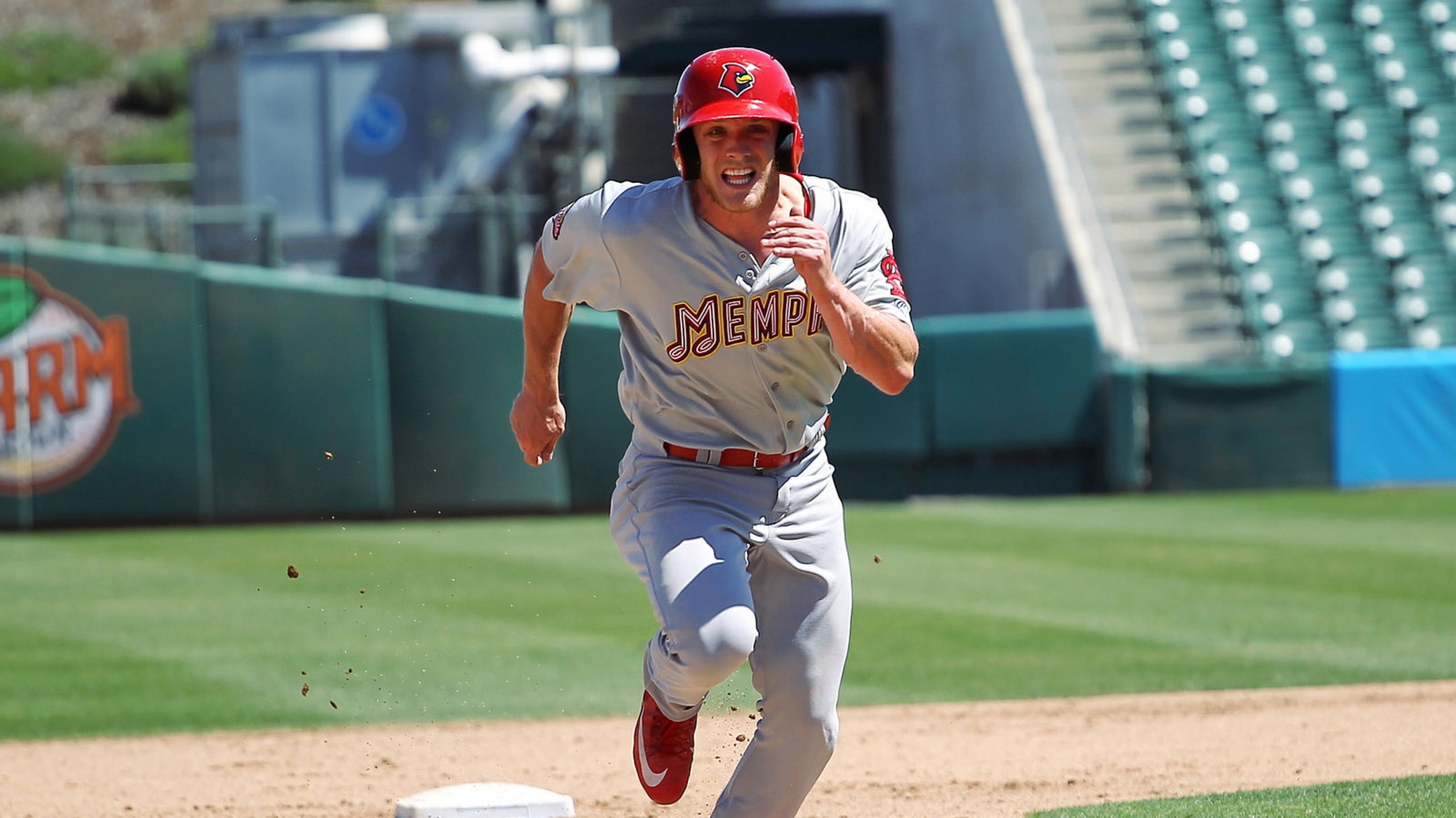 Harrison Bader fell a triple shy of hitting for the cycle and Luke Voit hit two of Memphis' six home runs as the Redbirds beat Colorado Springs, 10-4, on Wednesday afternoon.
Redbirds' Bader locked and loaded at the plate
Cardinals No. 6 prospect homers, scores career-high four runs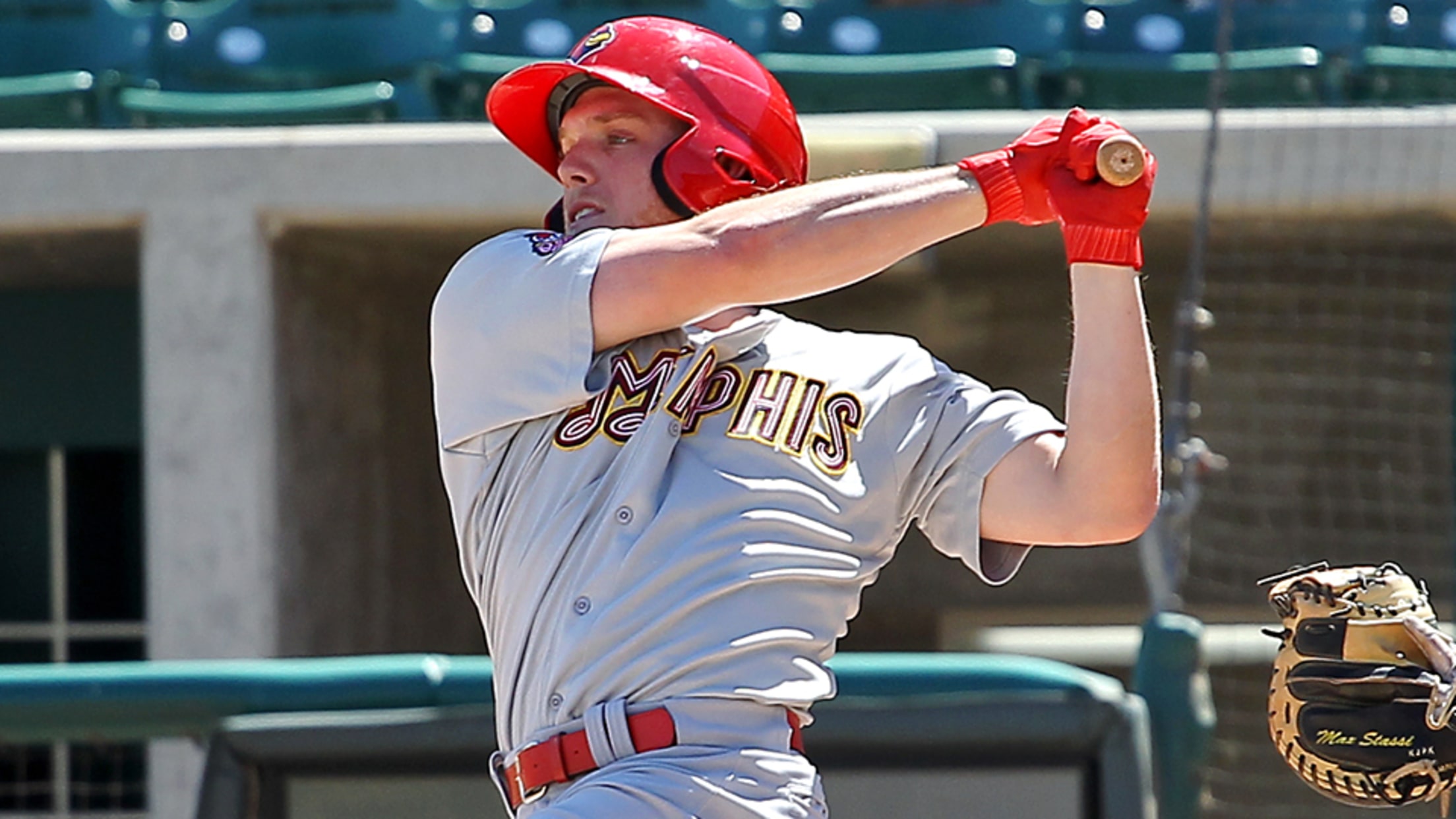 There are many fine details that go into a good swing, but Harrison Bader realizes none of that matters if you're not ready to hit."I think what it all really boils down to, regardless of where you put your hands, how wide your stride is, whatever it may be, one
Bader bashes two homers for Redbirds
Cardinals' No. 5 prospect posts third career multi-homer game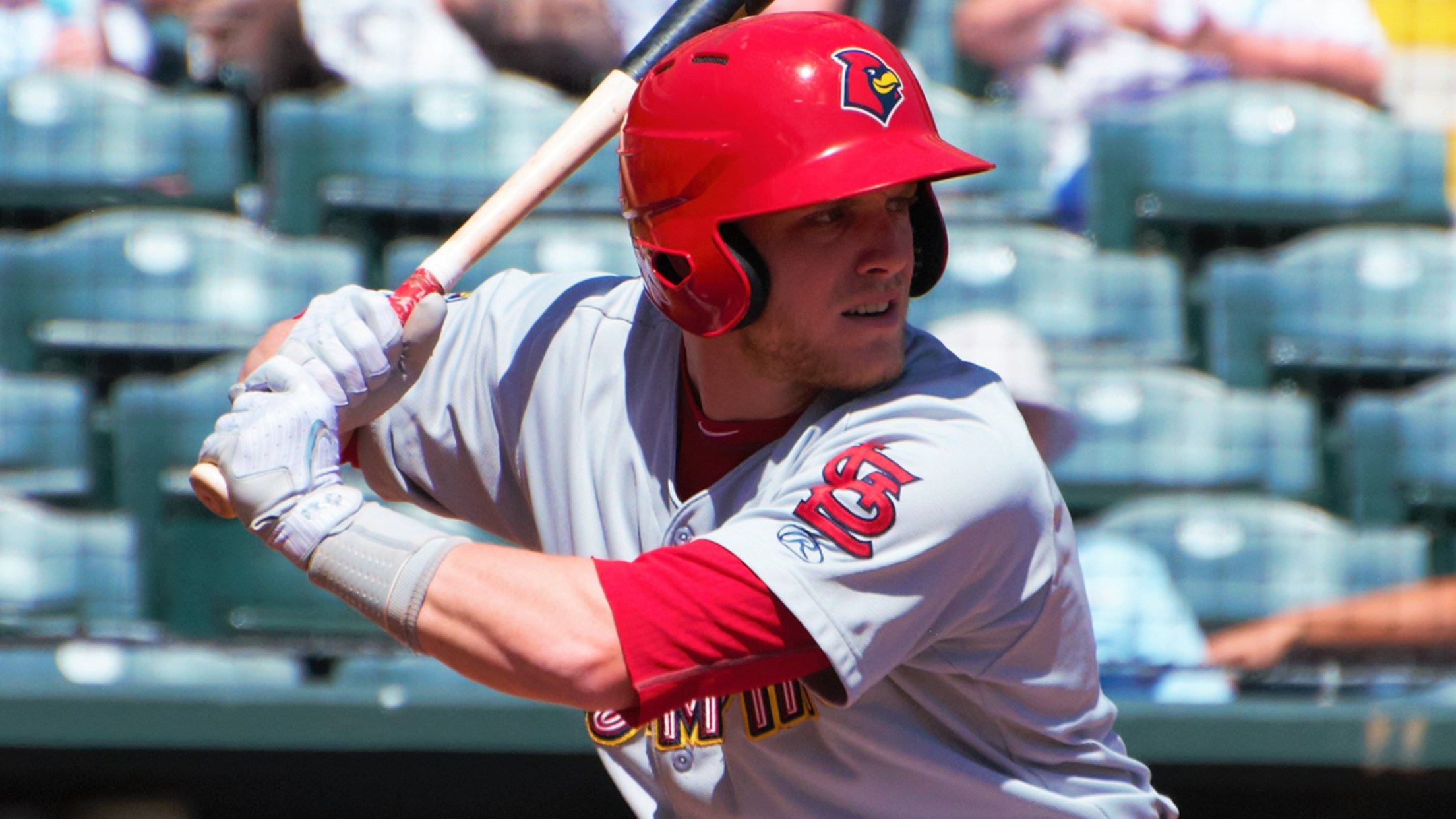 Harrison Bader came through in big spots for his team twice Thursday night. To hear him tell it, he was just repaying his teammates.St. Louis' No. 5 prospect blasted a two-run homer in the fourth inning to give his team the lead and a solo shot in the sixth to
Cardinals Prospect Primer: Weaver's dream
'Focused' righty hoping to stick in St. Louis after 2016 stint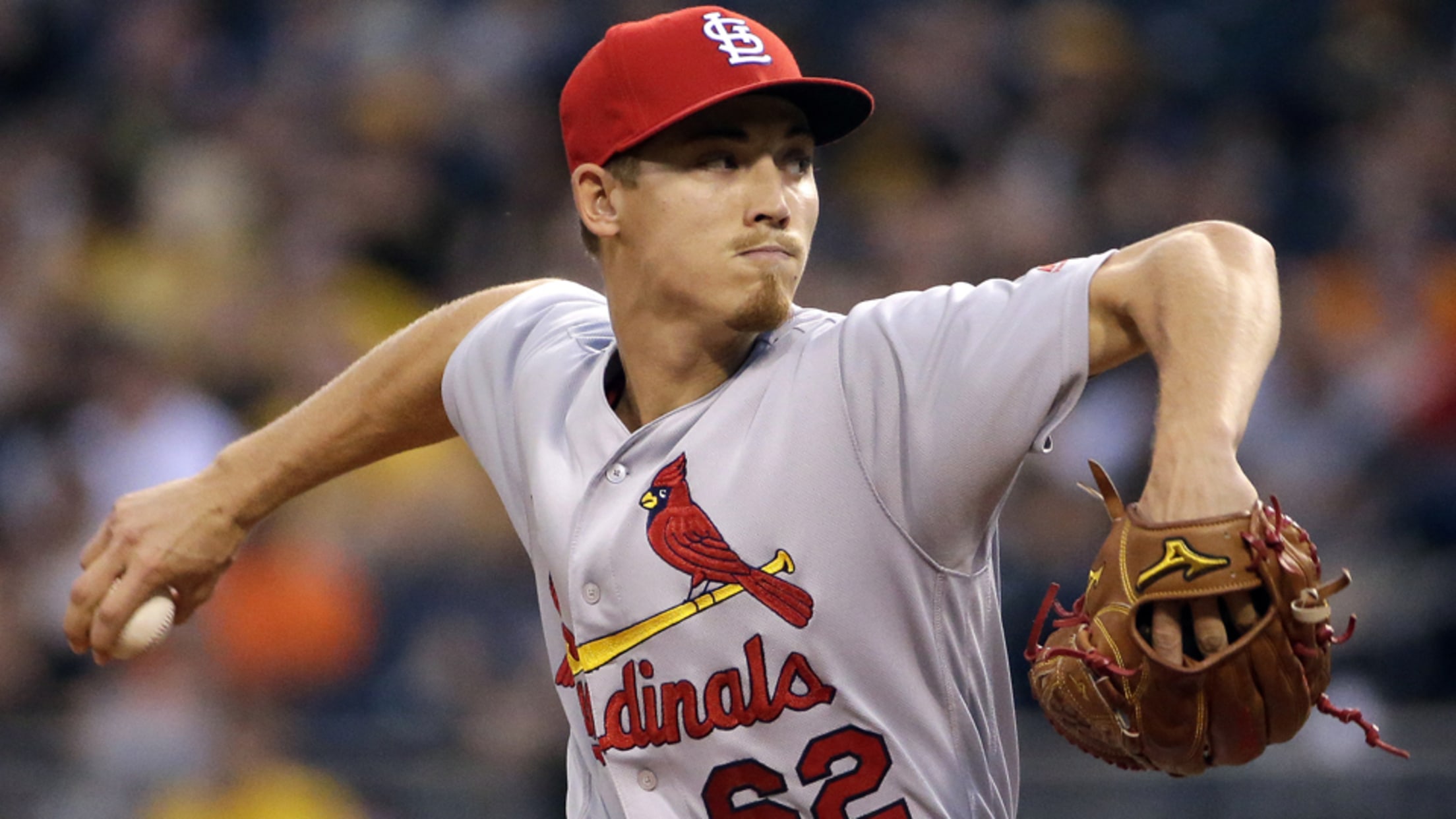 Some players are on the verge of stardom, others are entering a crucial phase of their development and still others are getting their first tastes of full-season ball. With the 2017 season approaching, MiLB.com takes a look at the most intriguing prospects from each MLB organization.Major League-ready: Luke Weaver, RHPIn
Rockies, Angels, Cards send spring invites
McMahon, Thaiss, Bader lead way as teams head to Spring Training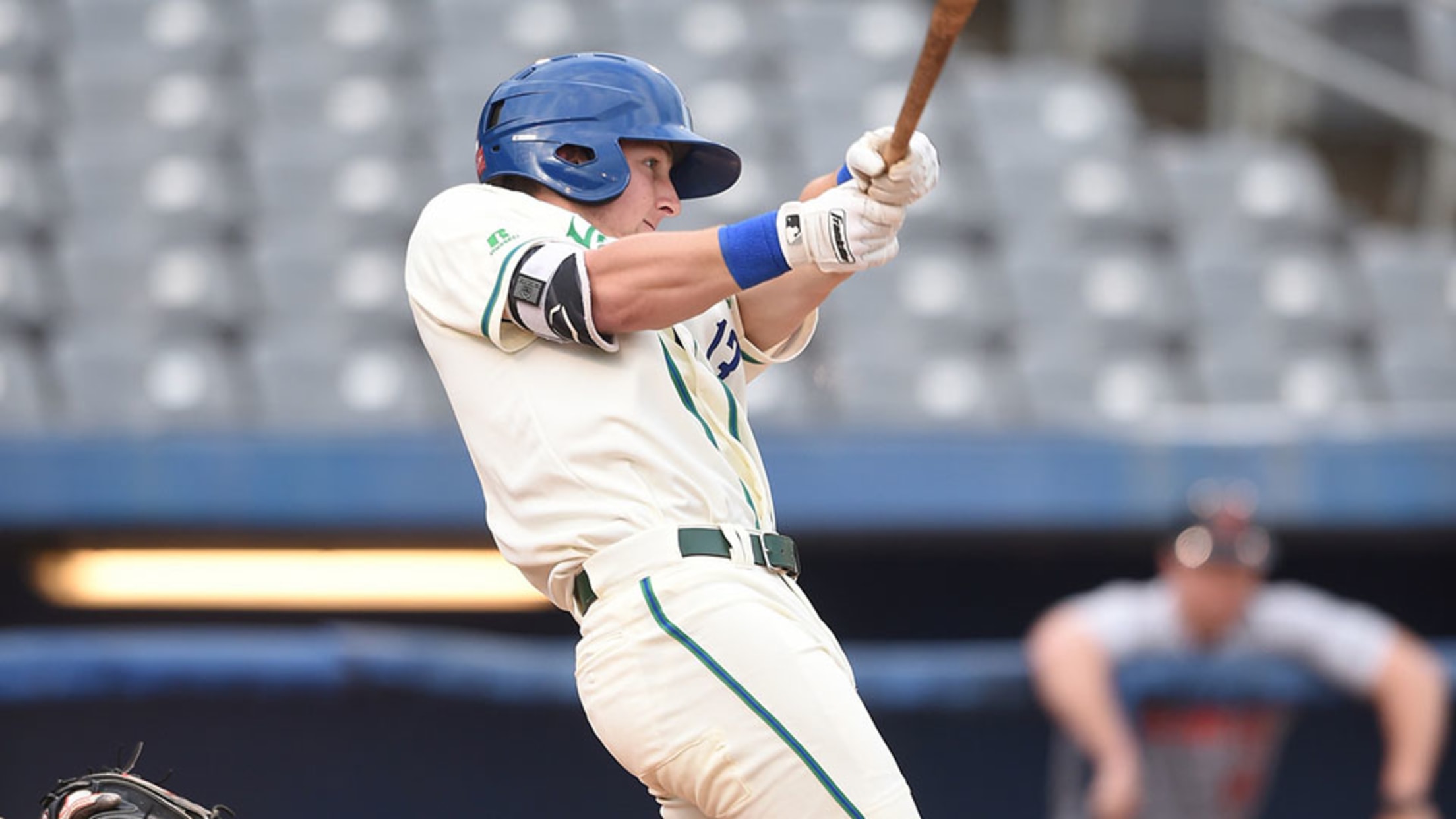 Ryan McMahon had a down 2016 season, but that won't keep him from joining the Colorado Rockies at Spring Training this season.McMahon and left-hander Kyle Freeland, whom the team drafted eighth overall in 2014, headline 22 non-roster players Colorado invited to Spring Training. The 22-year-old third baseman was Colorado's No.