RailRiders' Adams fires first shutout
Yanks No. 19 prospect tosses three-hitter in twinbill opener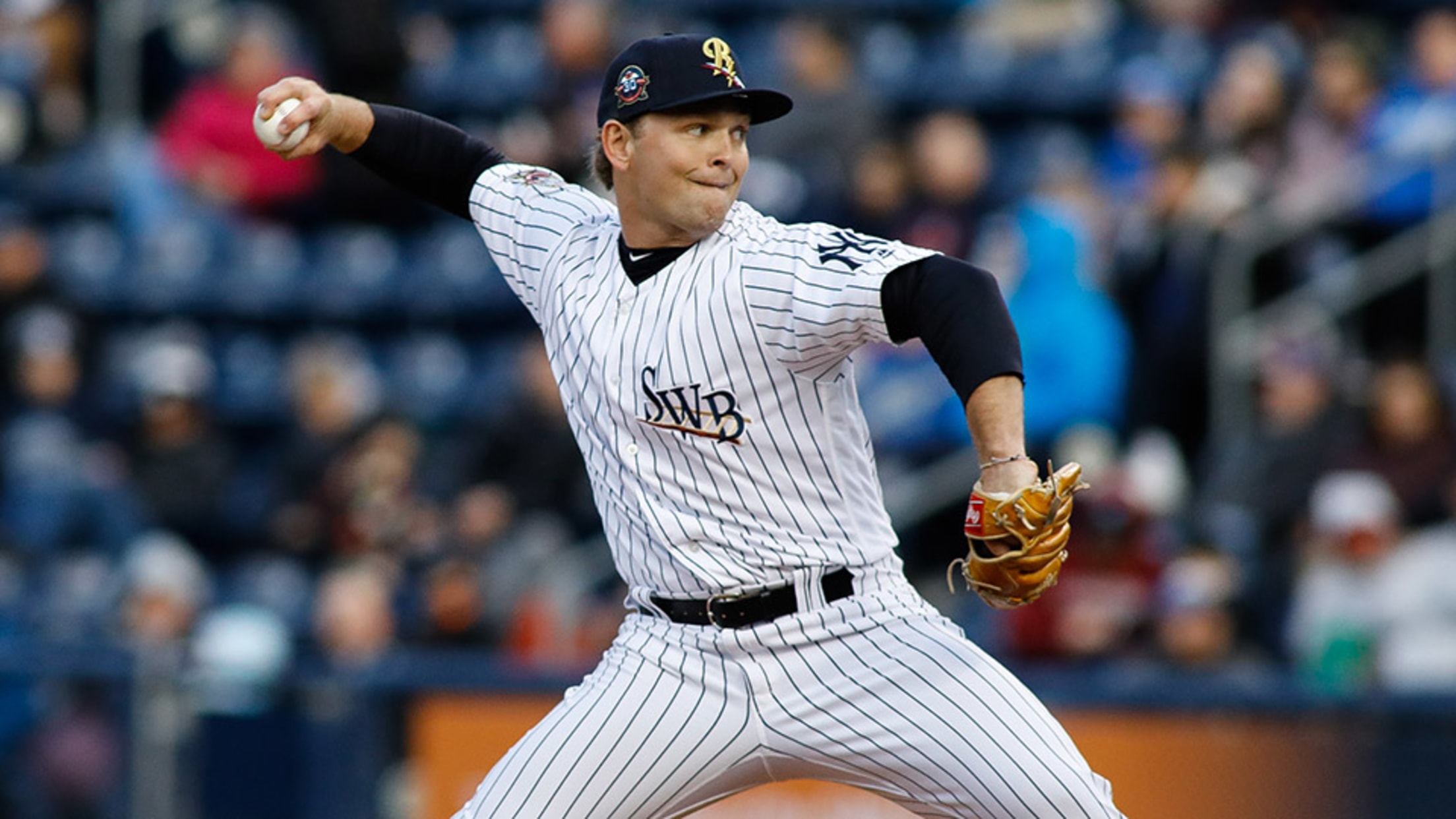 Chance Adams continues to roll since his return from the big league club, posting his second straight scoreless outing on Wednesday. But he isn't prepared to take too much credit for his success.The Yankees' No. 19 prospect tossed a three-hitter for his first career shutout as Triple-A Scranton/Wilkes-Barre beat Buffalo,
Prospect Roundup: Games of May 31
Tribe's Naylor heating up; Yankees' Adams posts six zeros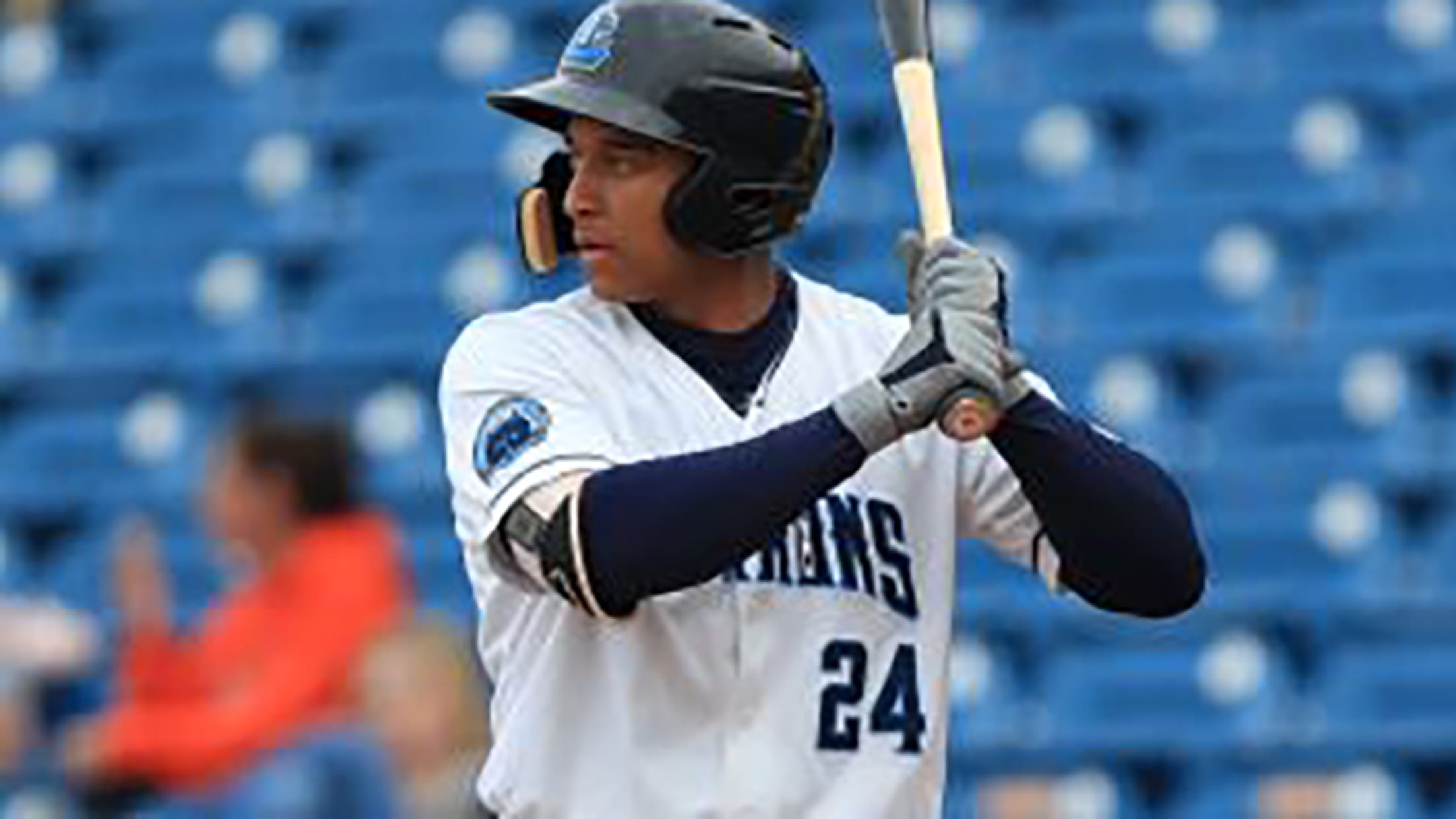 Indians C Bo Naylor, Class A Lake County: 3-for-4, 1 HR, 4 RBIs, 3 R -- One week after his older brother, Josh, made his Major League debut in their native Canada, Naylor recorded his second three-hit game of the season and first in more than a month. The Indians'
Toolshed: Prospects in need of strong finish
Astros' Tucker, Twins' Gordon hope to keep stocks high in August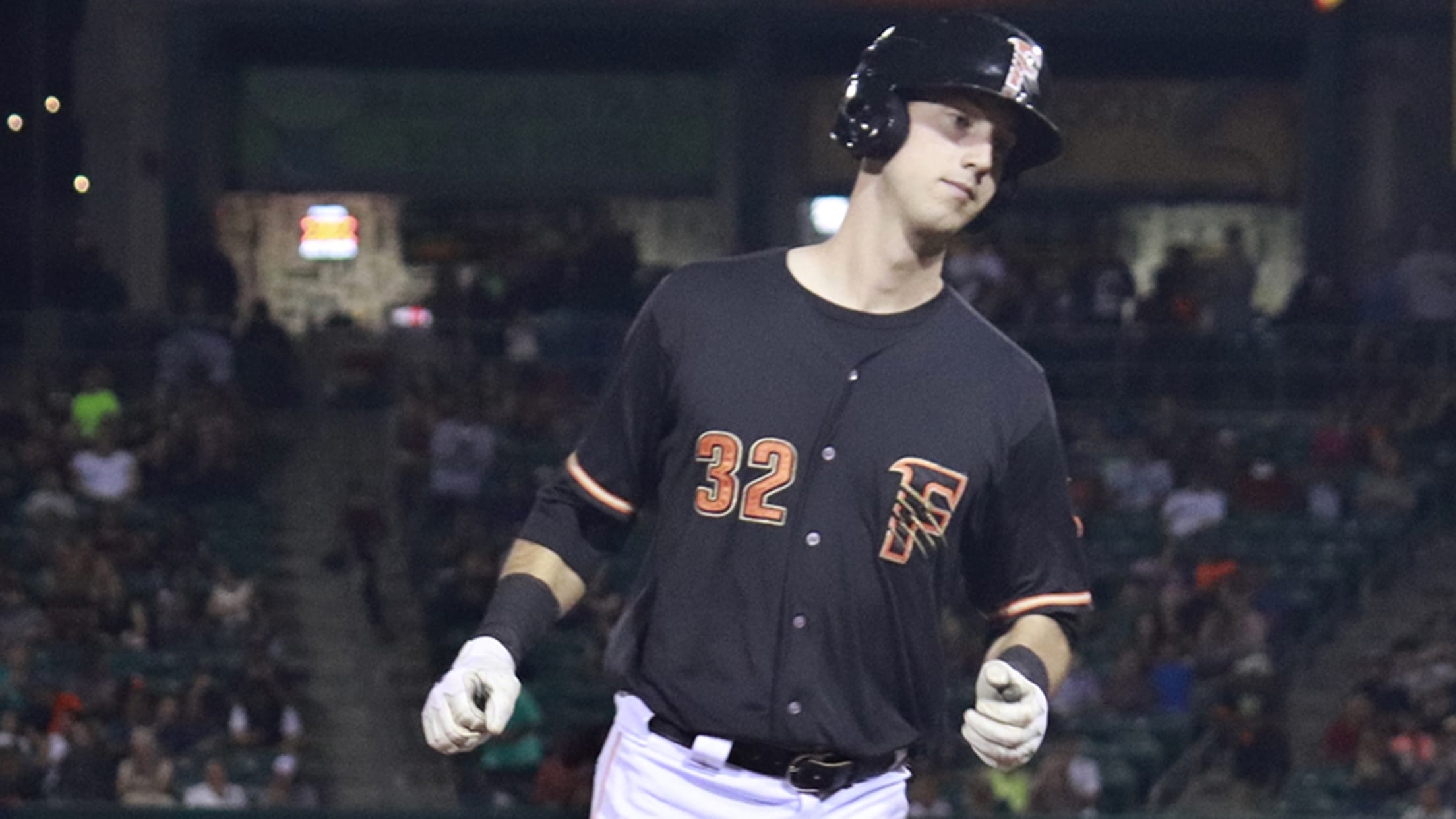 It's Aug. 3, meaning one month from today, most Minor League circuits will be playing their final game of the regular season. Indeed, the clock is ticking on 2018.Of course, it's not over 'til it's over -- and that's a good thing for some big-name prospects who need these next
Prospect Roundup: Games of July 30
Jimenez continues scorching stretch; Cease posts more zeros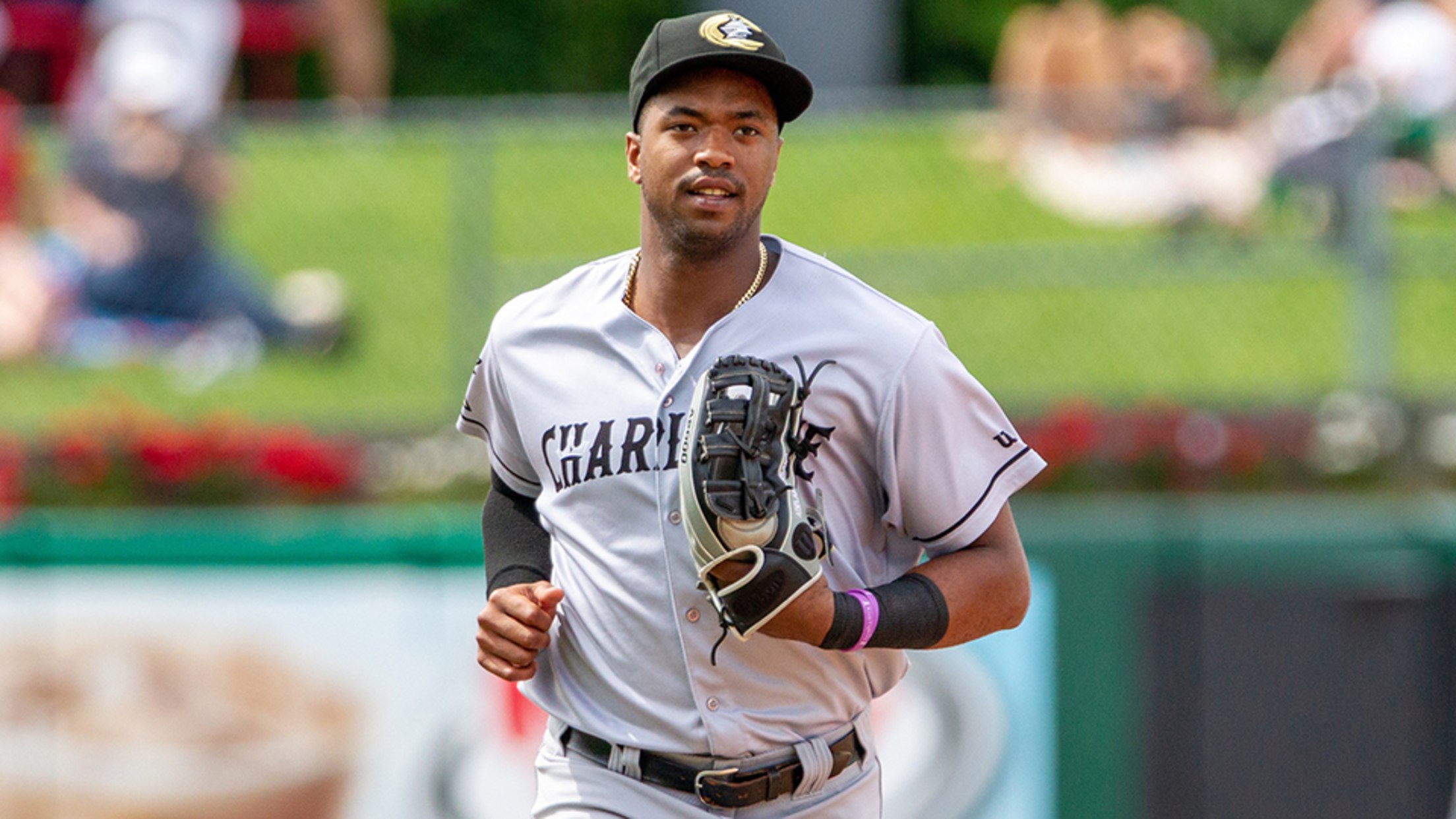 Theme of the dayThe transactions page: Monday saw its share of trades, with pitching prospects going to Los Angeles, Toronto and Texas, but the biggest moves in the Minors were the multiple internal promotions of top-100 prospects. Jo Adell continued his climb through the Angels system by joining Double-A Mobile.
Prospect Roundup: Games of July 12
Franco boosts hit streak to 17 games; White turns things around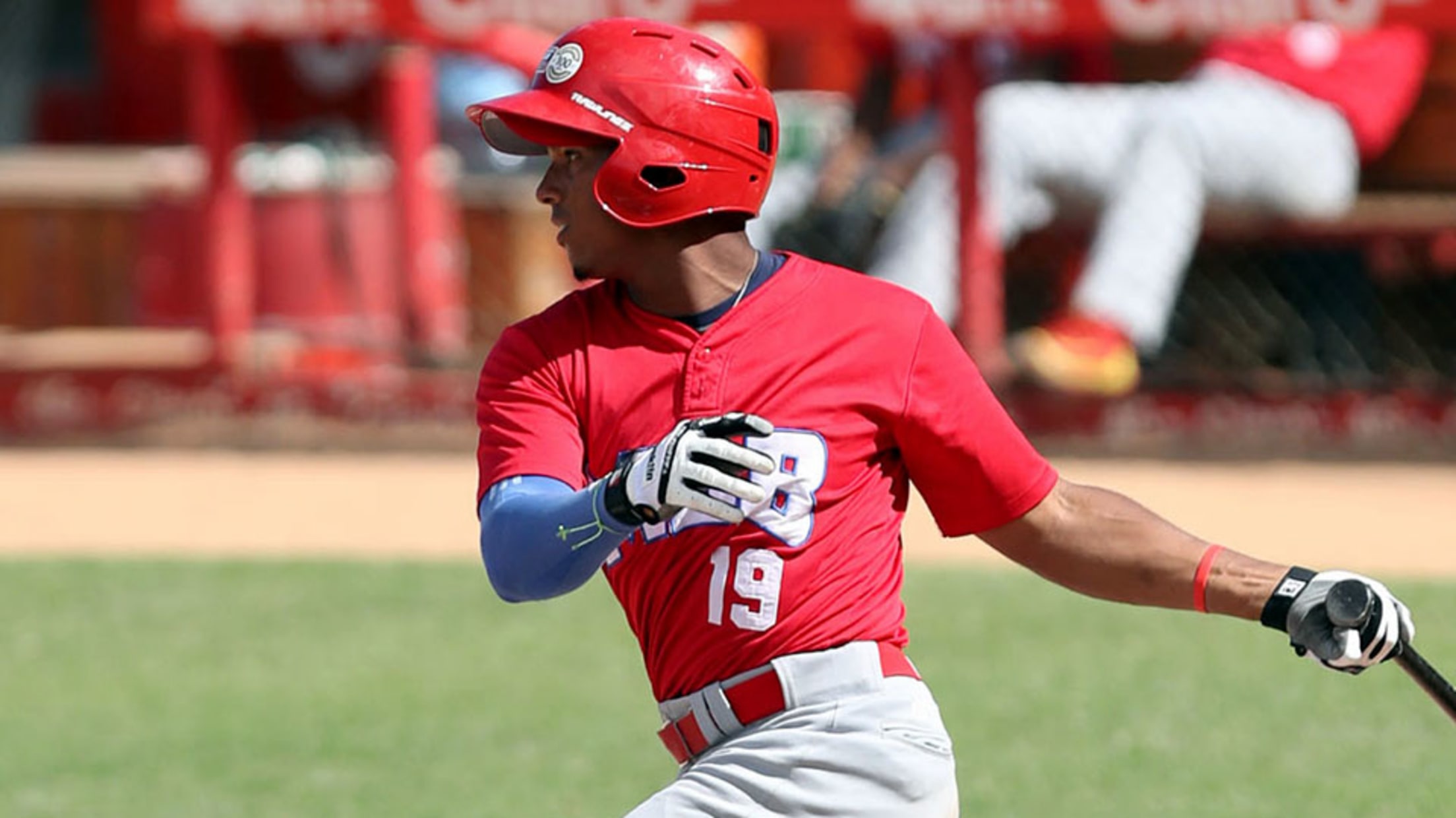 Theme of the daySome powerful NL West catchers: Dodgers fans might have been prepared to tell their rival Giants counterparts, "Hey, look at our catching prospect," before those from the Bay Area could turn around and say, "Oh yeah, look at our catching prospect." There's no doubt that both organizations
Head of the Class: Triple-A
Red Sox hurler Beeks, Angels slugger Blash highlight first half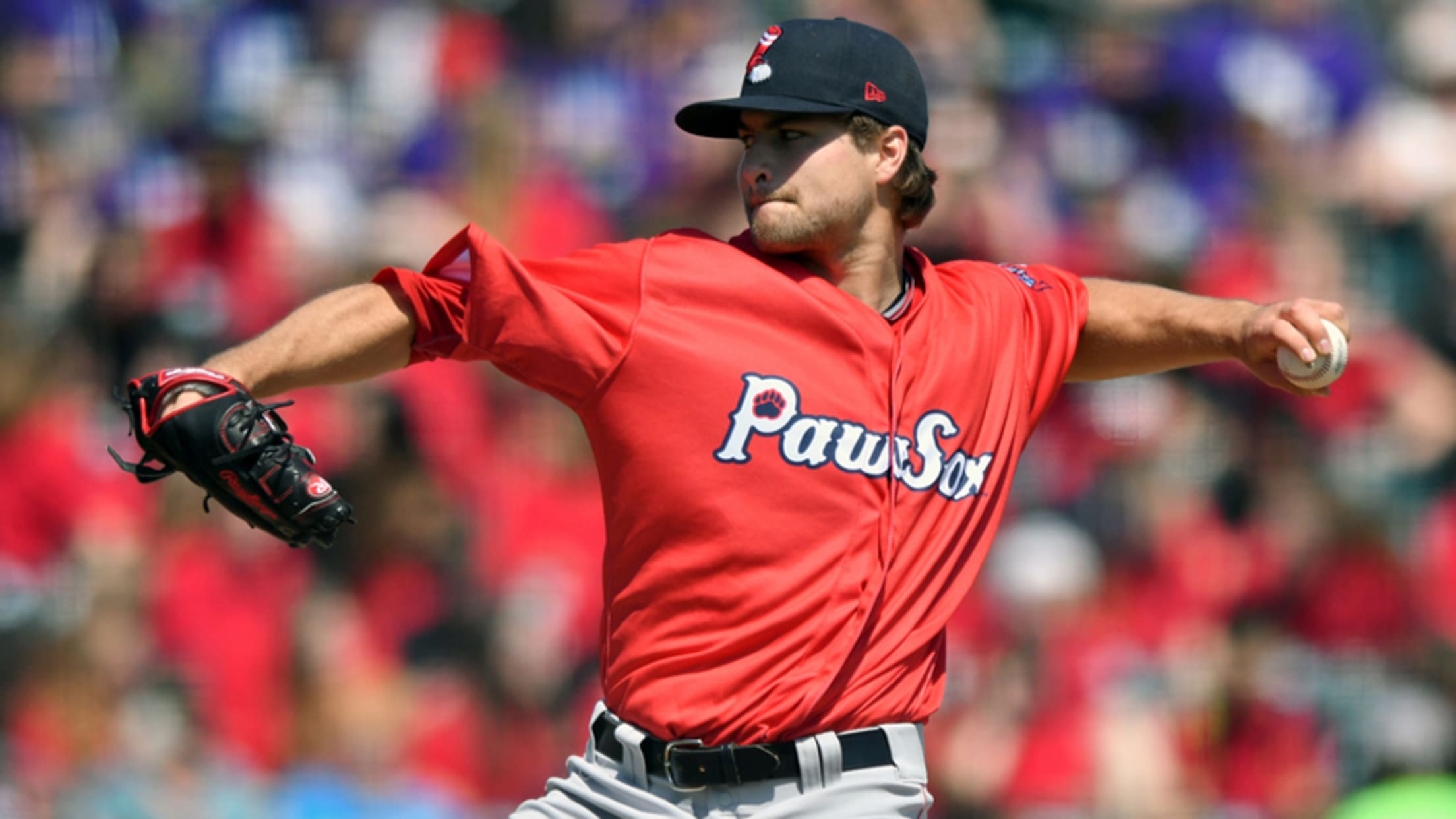 With full-season All-Star Games wrapping up this week, members of the MiLB.com staff look at some of the most notable performers from the first half and predict who could be poised to take off the rest of the way. After looking at the Class A, Class A Advanced and Double-A
Adams gets back on track for RailRiders
No. 5 Yanks prospect yields four hits in 5 2/3 scoreless innings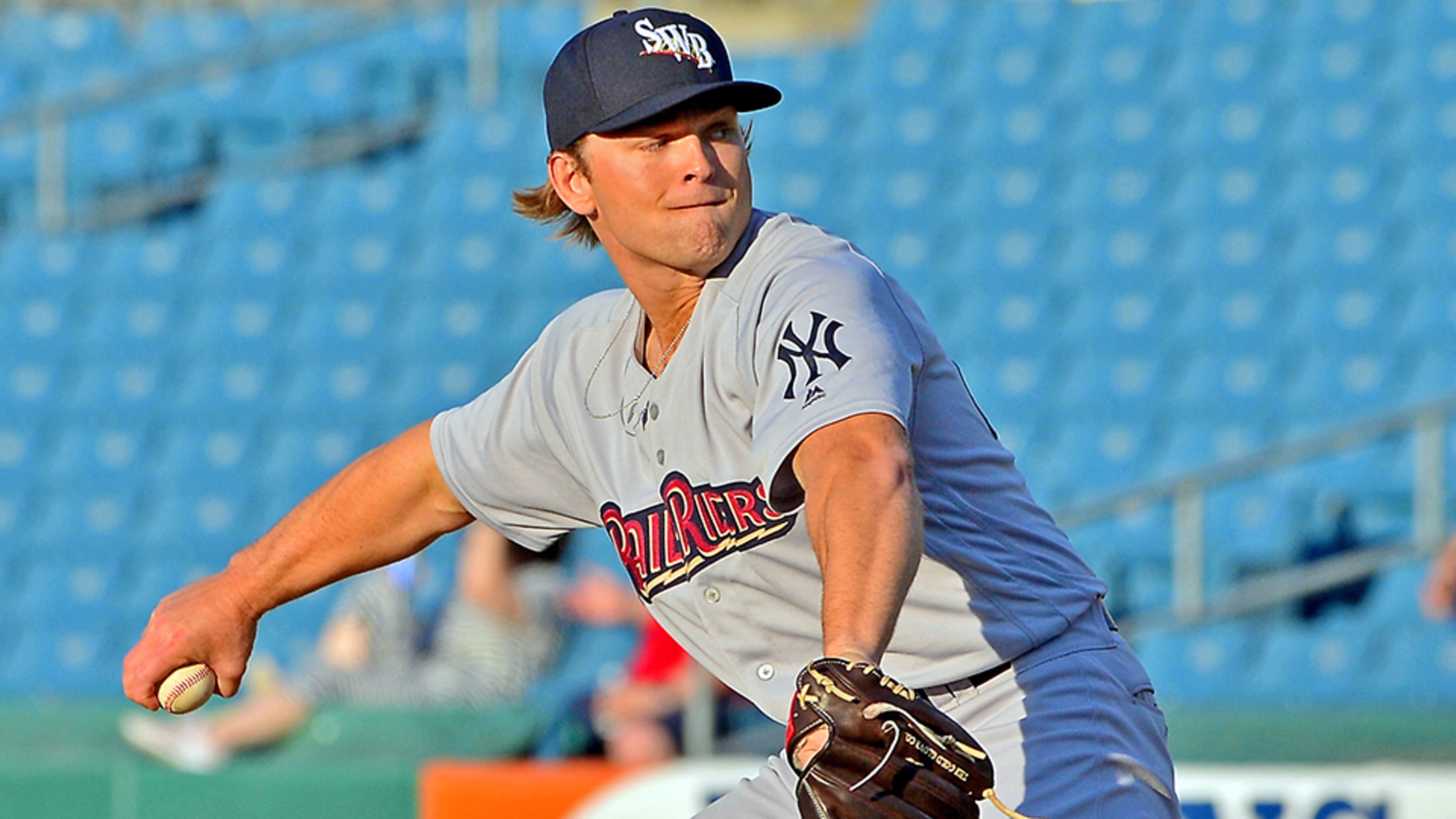 In his first full season with Triple-A Scranton/Wilkes-Barre, Chance Adams has made a habit of emphatically halting a difficult stretch with a brilliant outing, although the turnaround has not always occurred with alacrity. The Yankees' No. 5 prospect was less patient to flip the switch on Friday night in Indianapolis.Adams
Toolshed: Prospects primed for improvement
Tribe's Mejia, White Sox righty Kopech have room to grow in '18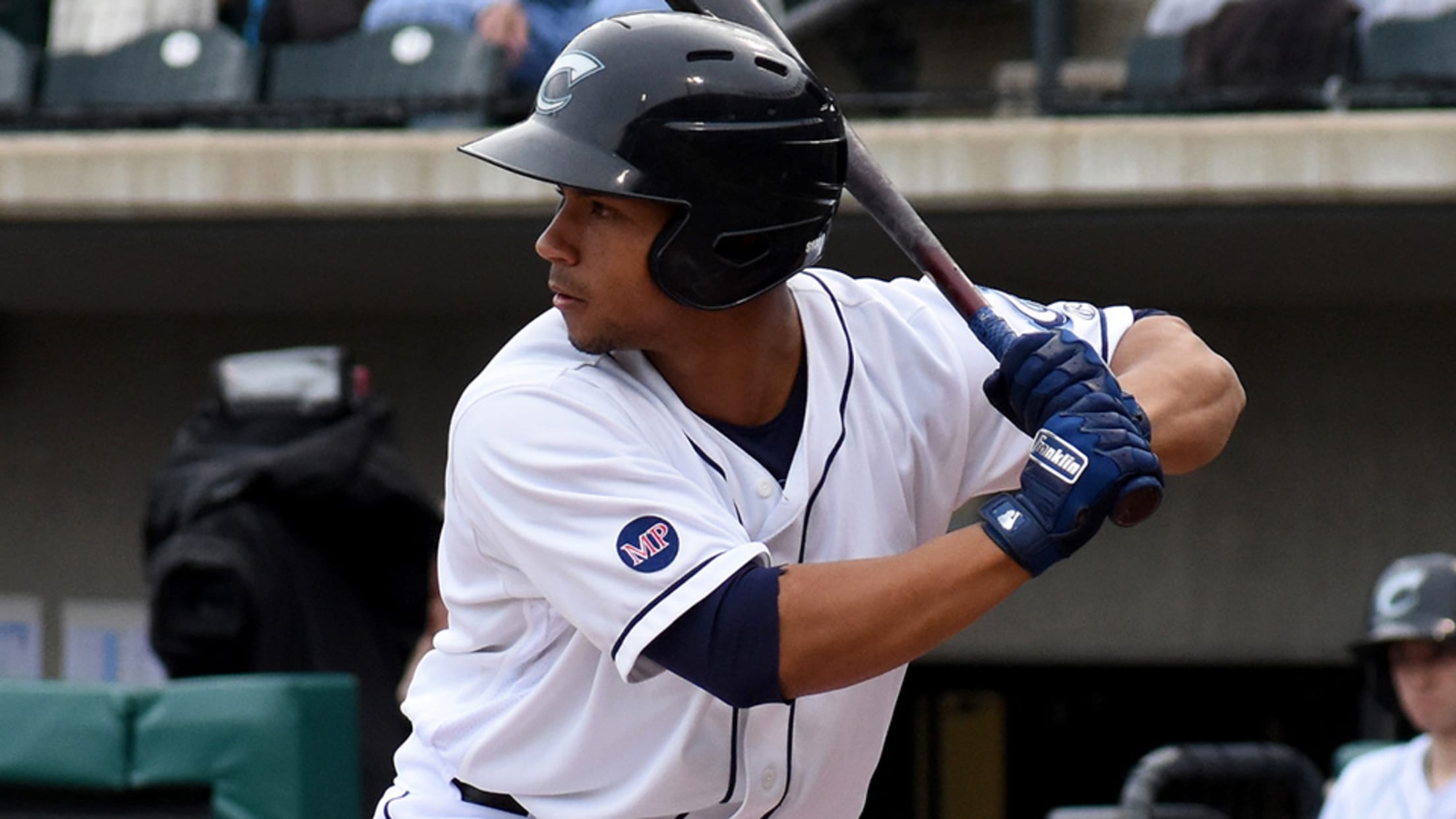 The first few weeks of every Minor League season should come with the following warning:It's going to be fine.
RailRiders' Adams rebounds with seven zeros
Yankees No. 5 prospect gives up one hit, fans 10 in first '18 win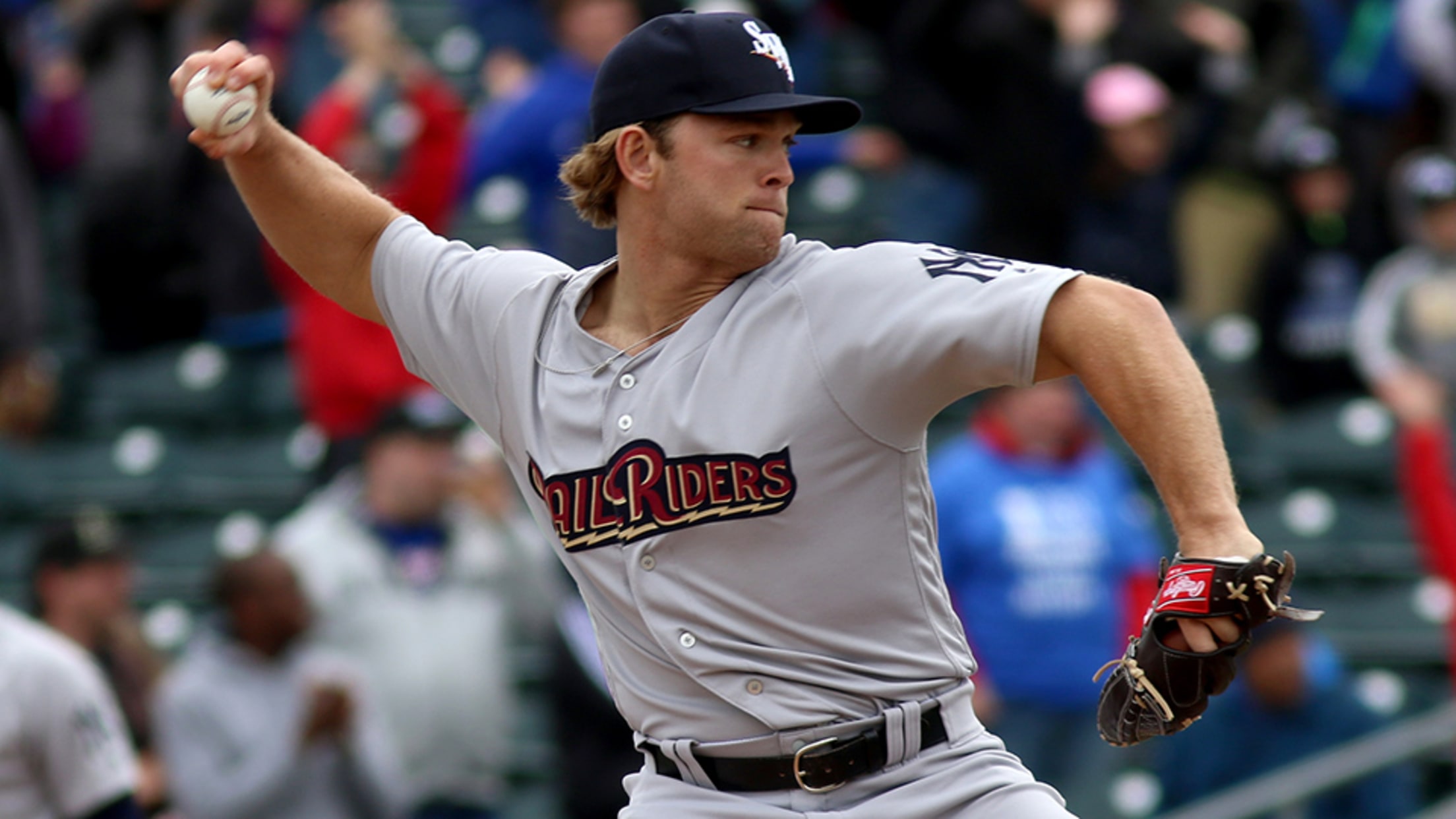 Chance Adams found relatively quick success during his first stint with Triple-A Scranton/Wilkes-Barre a year ago but struggled to start the 2018 campaign.Looking for his first win in his eighth start of the season, the Yankees' No. 5 prospect found a hint of last year's form on Wednesday night.
Prospect Roundup: Games of April 11
Pirates' Kingham stays dominant; Yanks' Adams bounces back
Who strengthened their promotion casePirates RHP Nick Kingham, Triple-A Indianapolis: 6 IP, 1 ER, 3 H, 0 BB, 6 K -- Pittsburgh's surprising 8-3 start has been driven by its league-leading offense -- it's tops in the NL in batting, OBP, slugging and runs scored -- but the pitching staff
Yankees reassign No. 6 prospect Adams
Righty bound for Triple-A again after three spring appearances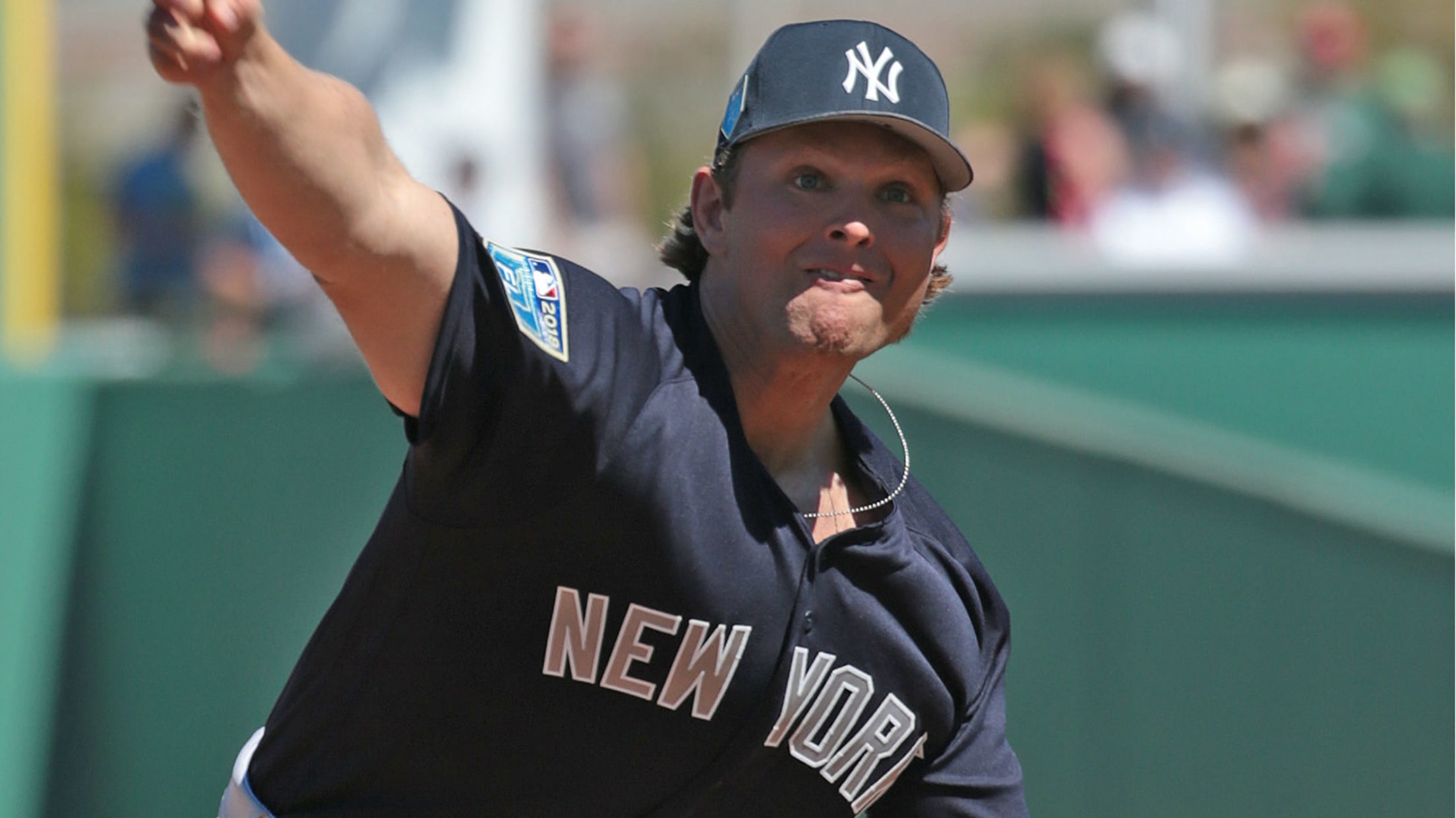 Chance Adams is a RailRider once again.The Yankees optioned their sixth-ranked prospect to Triple-A Scranton/Wilkes-Barre on Thursday. The right-hander will join fellow prospect Gleyber Torres with the RailRiders after the latter was optioned there Tuesday.
Yankees' Florial, Sheffield given spring invites
Righty Adams rounds out Top-100 contingent going to camp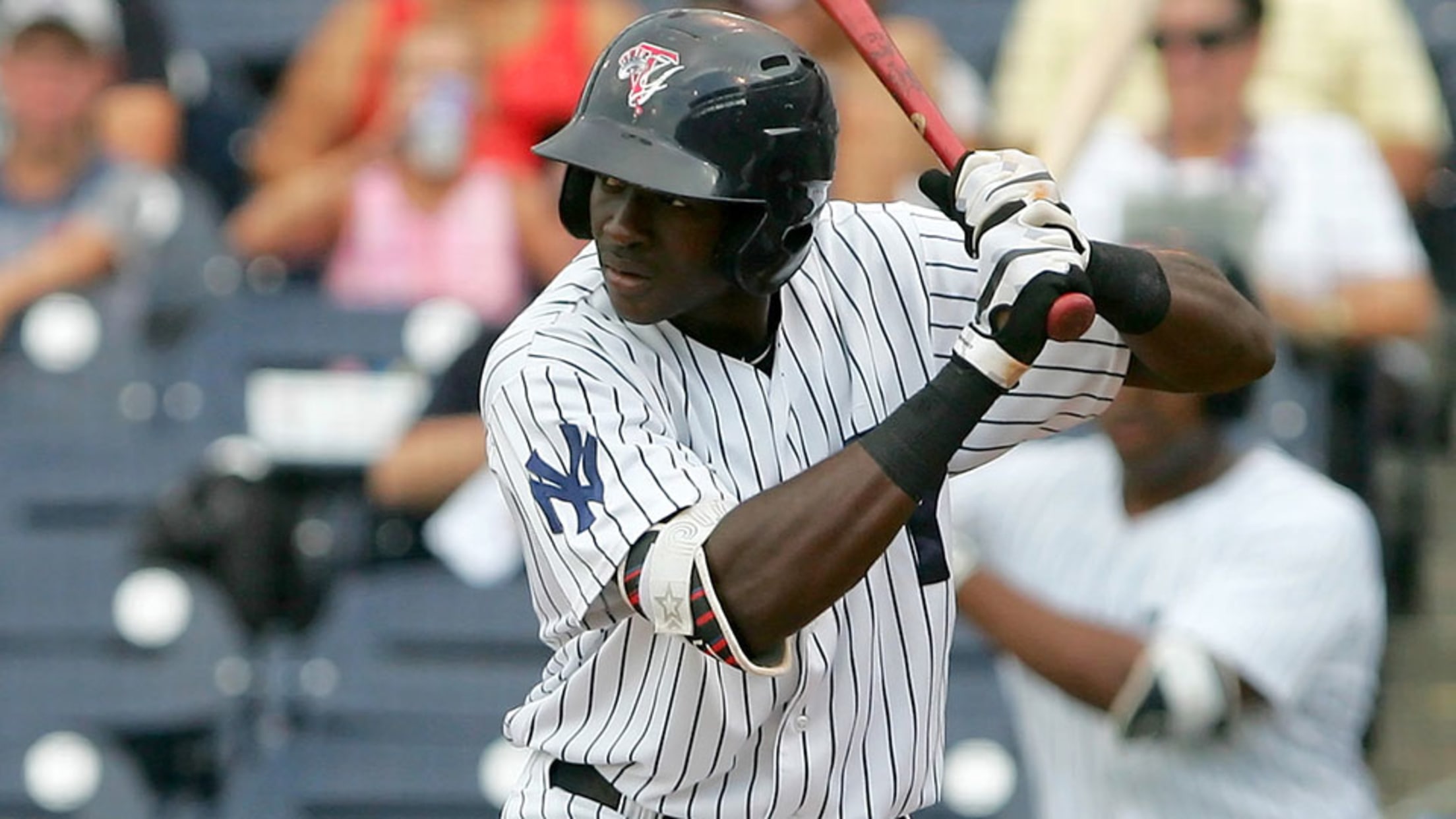 Several Yankees farmhands got a little closer to earning their pinstripes Friday.Top-100 prospectsEstevan Florial (No. 44), Justus Sheffield (No. 48) and Chance Adams (No. 75) highlight a group of 20 players receiving non-roster invitations to Major League Spring Training, the club announced.
Florial shines as Yankees flourish on the farm
Outfielder enjoys breakout year in one of game's deepest systems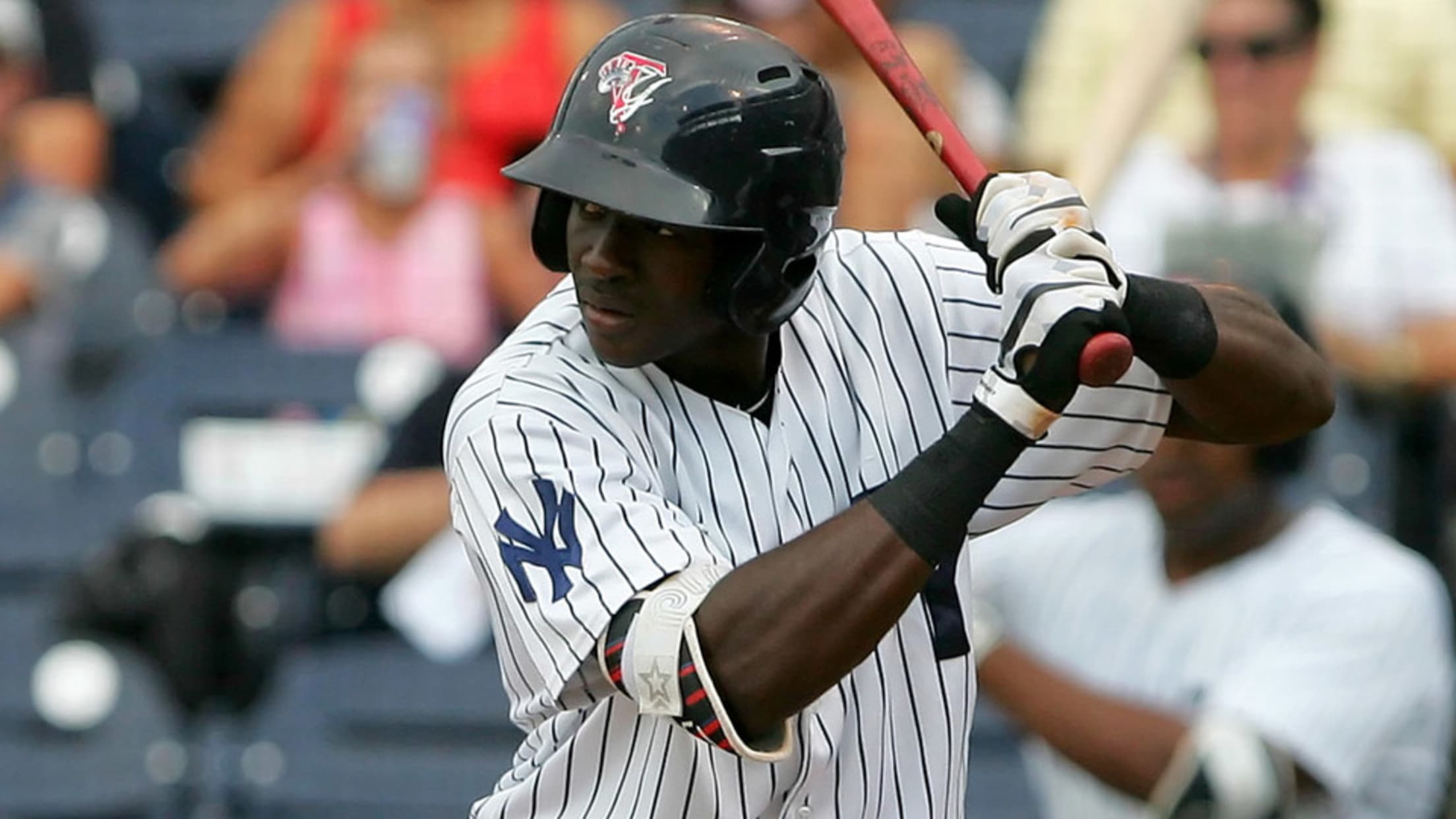 This offseason, MiLB.com is taking a look at the most outstanding campaigns by players in each system across Minor League Baseball and honoring the players -- regardless of age or prospect status -- who had the best seasons in their organization.After years of fielding rosters filled with more free-agent superstars
Dominant Yankees earn farm system MiLBY
New York sends six affiliates to playoffs, boasts top prospect Torres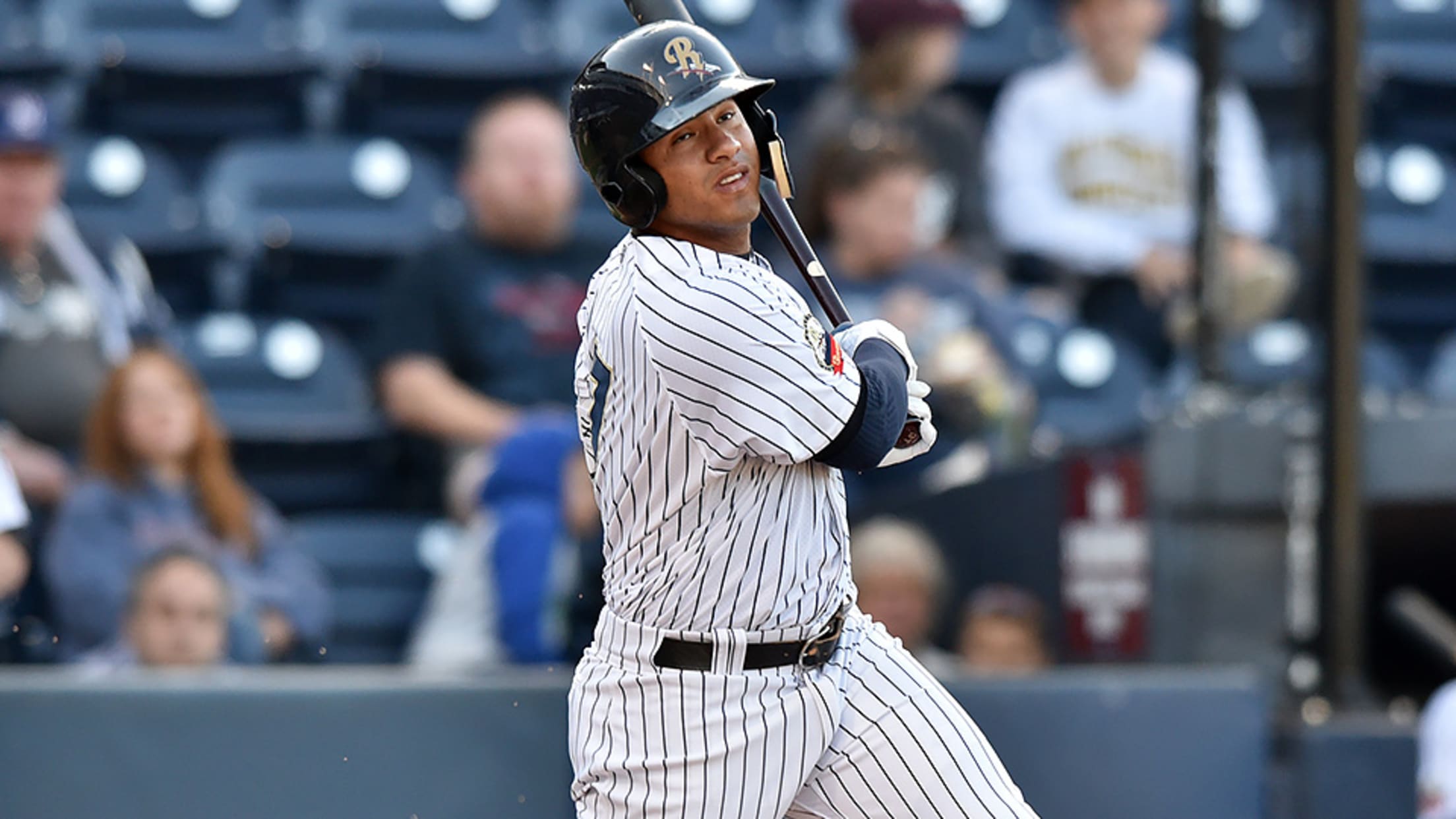 Twenty years ago, the Yankees relied on a Core Four of homegrown talent -- Derek Jeter, Andy Pettitte, Jorge Posada and Mariano Rivera -- as the foundation of a dynasty that won four World Series titles in five seasons.After a decade in which the team relied heavily on high-priced free
Yankees' Florial, Adams earn top honors
Outfielder, right-hander tabbed as club's Minor Leaguers of the year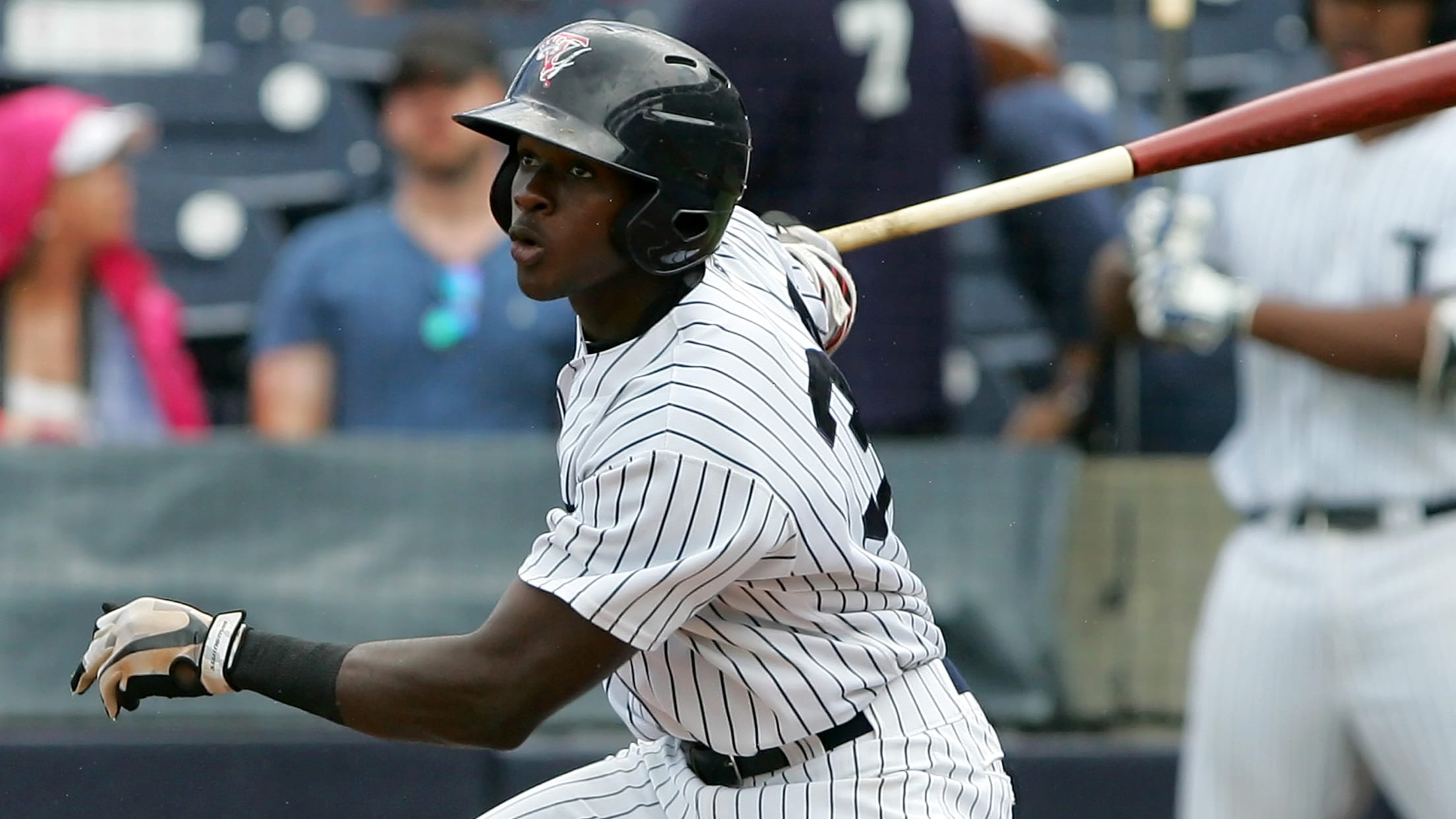 Estevan Florial's breakout year got a little more impressive on Thursday.The Yankees' No. 3 prospect was honored, along with Chance Adams, as the organization's top prospect of the season. 
International League Finals preview
RailRiders back to defend Governors' Cup against Bulls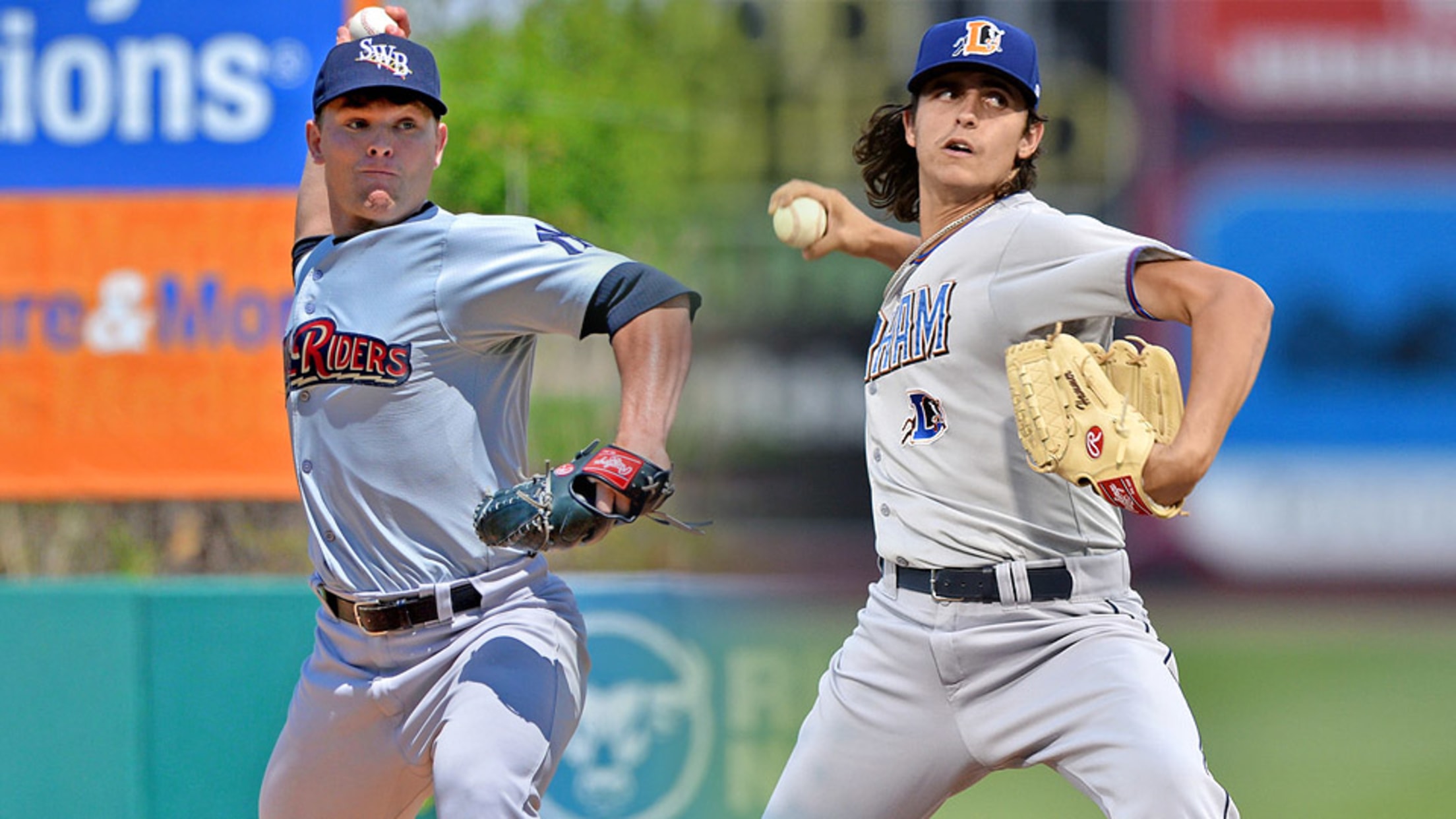 A year later, the RailRiders are back in a familiar position.The Yankees' top affiliate claimed the International League's North Division again this summer before advancing Sunday to the Governors' Cup Finals, where they'll meet the Durham Bulls. Scranton/Wilkes-Barre is not only the defending IL champs -- it's also the reigning
RailRiders' Adams continues dominant run
Austin backs Yanks No. 7 prospect by homering in third straight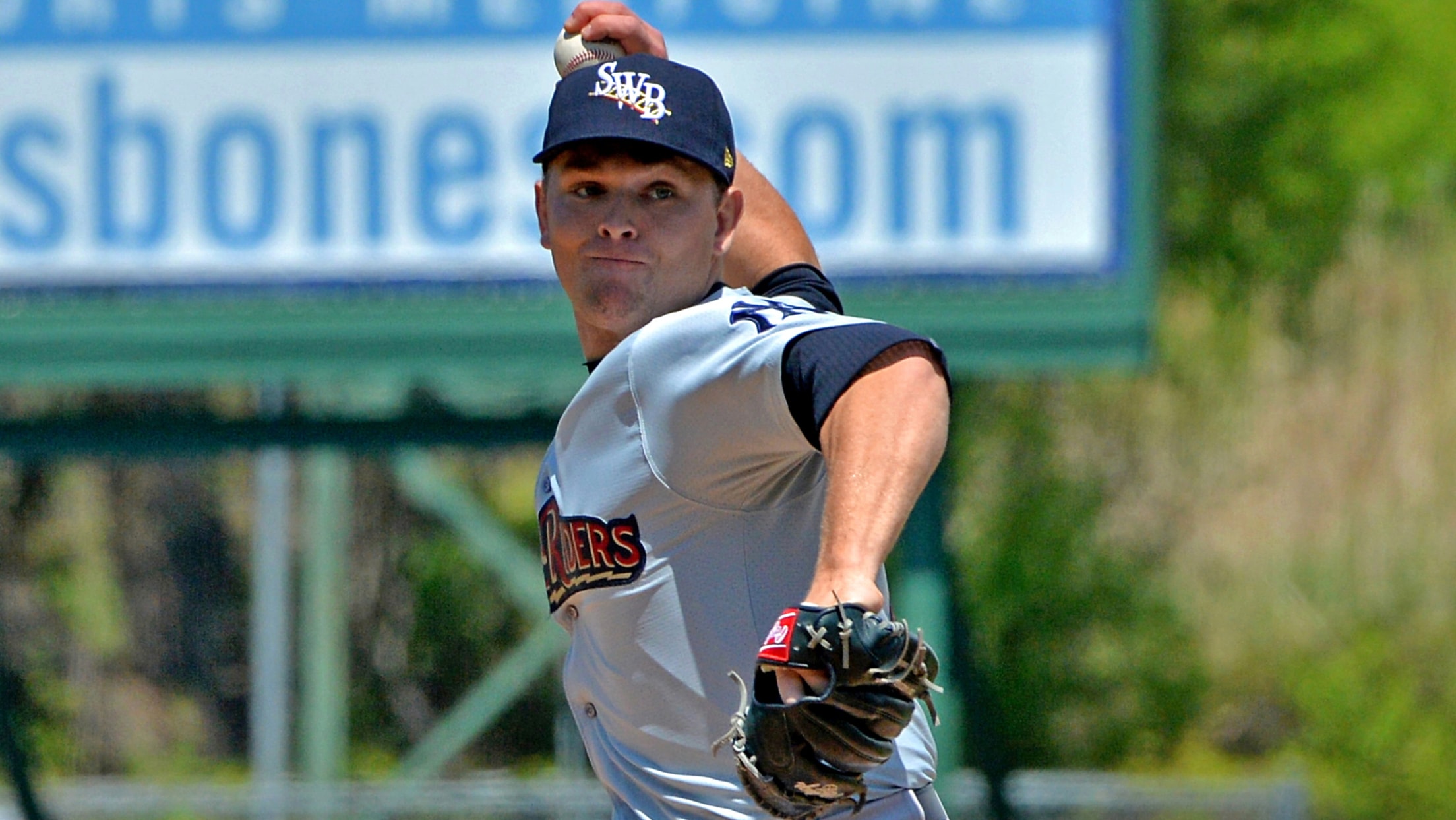 Chance Adams churned out another dominant start Thursday, and he did it with his weakest pitch.The Yankees' No. 7 prospect gave up one hit and two walks while striking out eight over six scoreless innings in the Triple-A Scranton/Wilkes-Barre RailRiders' 11-1 rout of the Pawtucket Red Sox at PNC Field.
Yankees' Adams fans career-high 12 in win
New York's No. 7 prospect allows one hit in six frames for 'Riders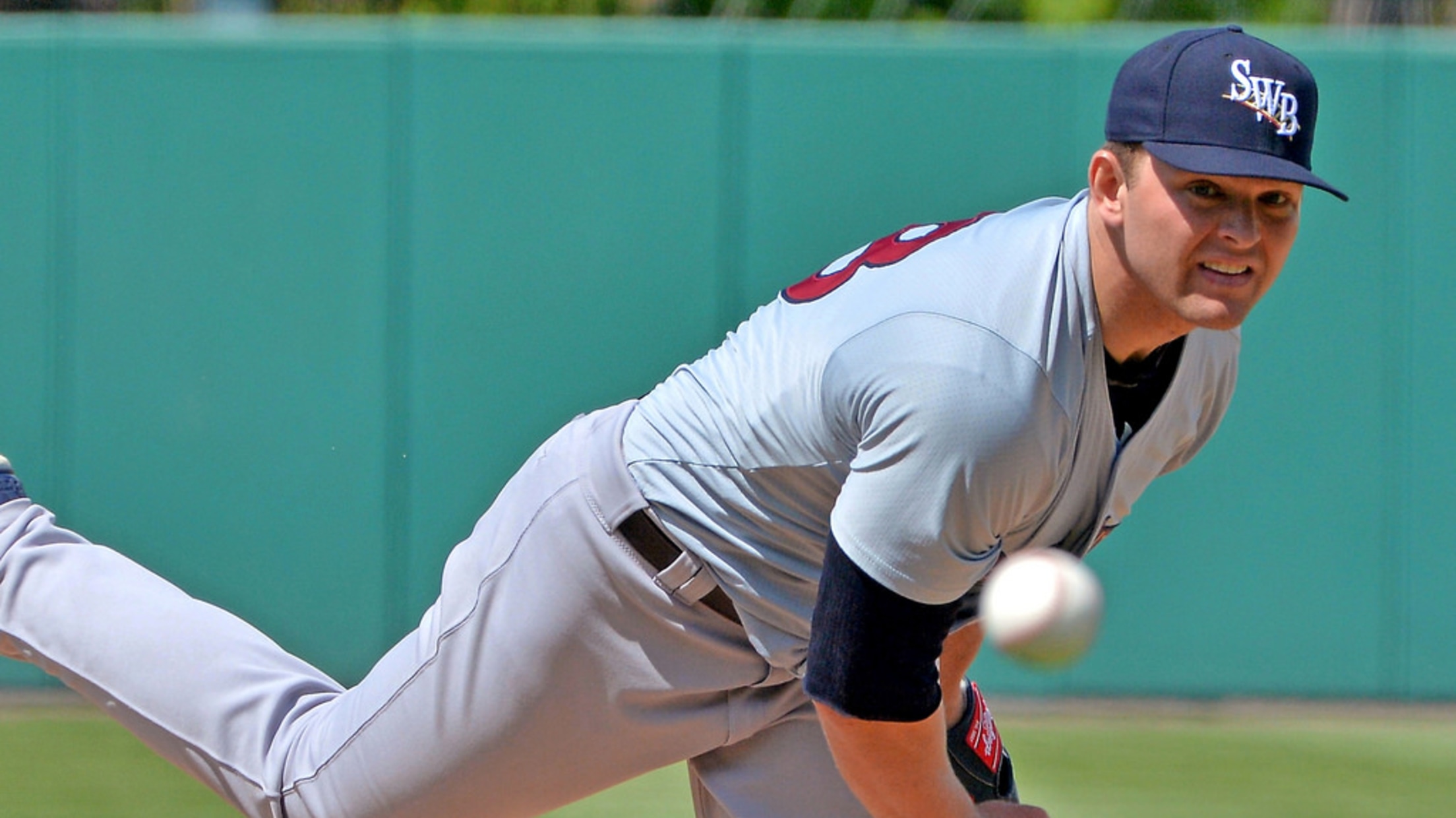 If you're a Columbus Clipper, the chances are good that Chance struck you out Wednesday.Yankees No. 7 prospectChance Adams whiffed a career-best 12 batters and allowed just one hit over six innings to lead Triple-A Scranton/Wilkes-Barre in a 6-0 shutout of Columbus.
Old faces bringing out the best in Frazier
Yankees' No. 2 prospect homers in third consecutive game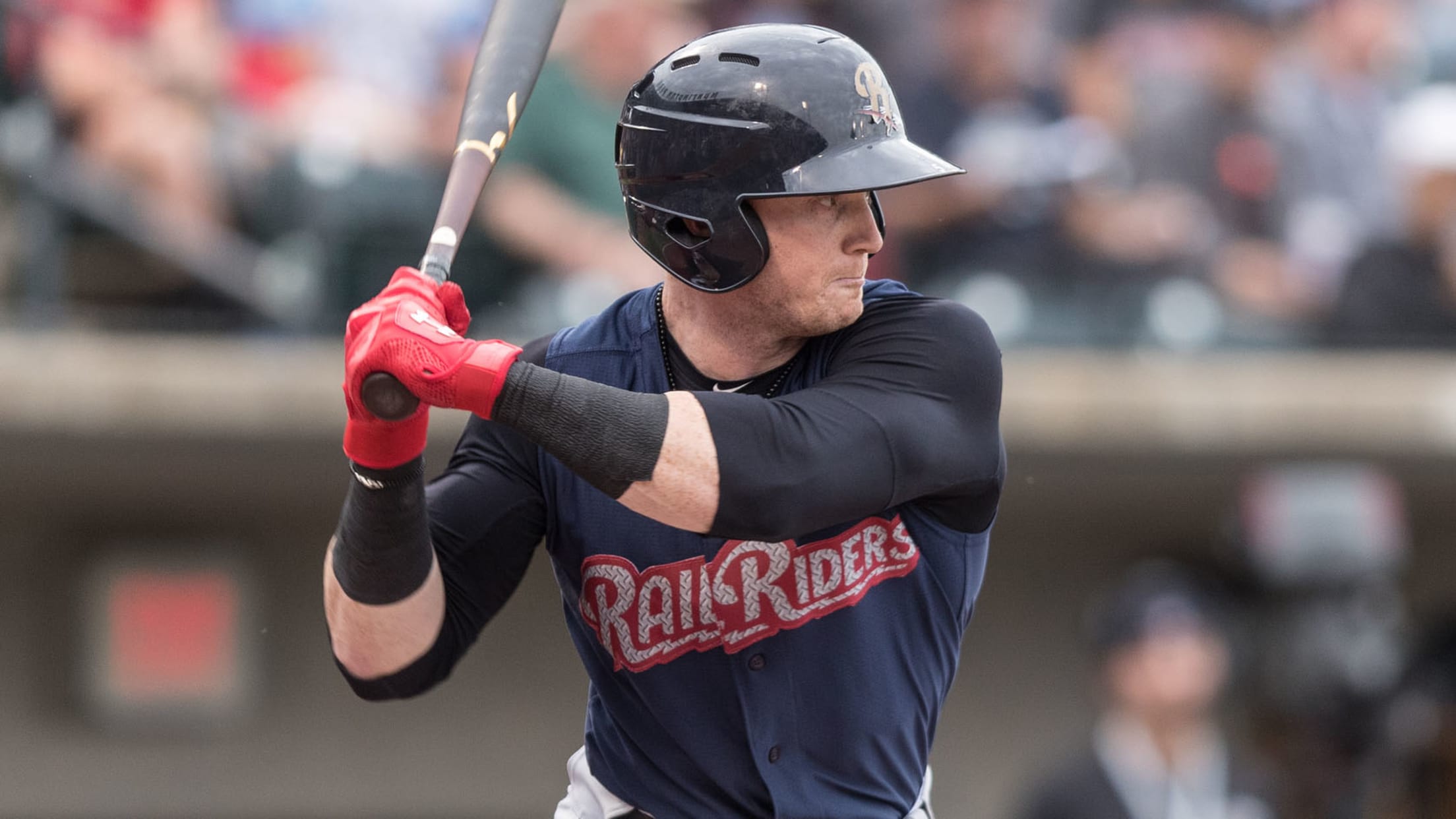 Long before Clint Frazier became one of the poster boys for the Yankees revitalized farm system, he filled a similar role in the Indians organization.Seeing some familiar faces the past few days drew out a new version of him."We spent the last few games in Columbus, so I got a
Adams sparkles in first RailRiders start
Yankees righty tosses five scoreless frames in Triple-A debut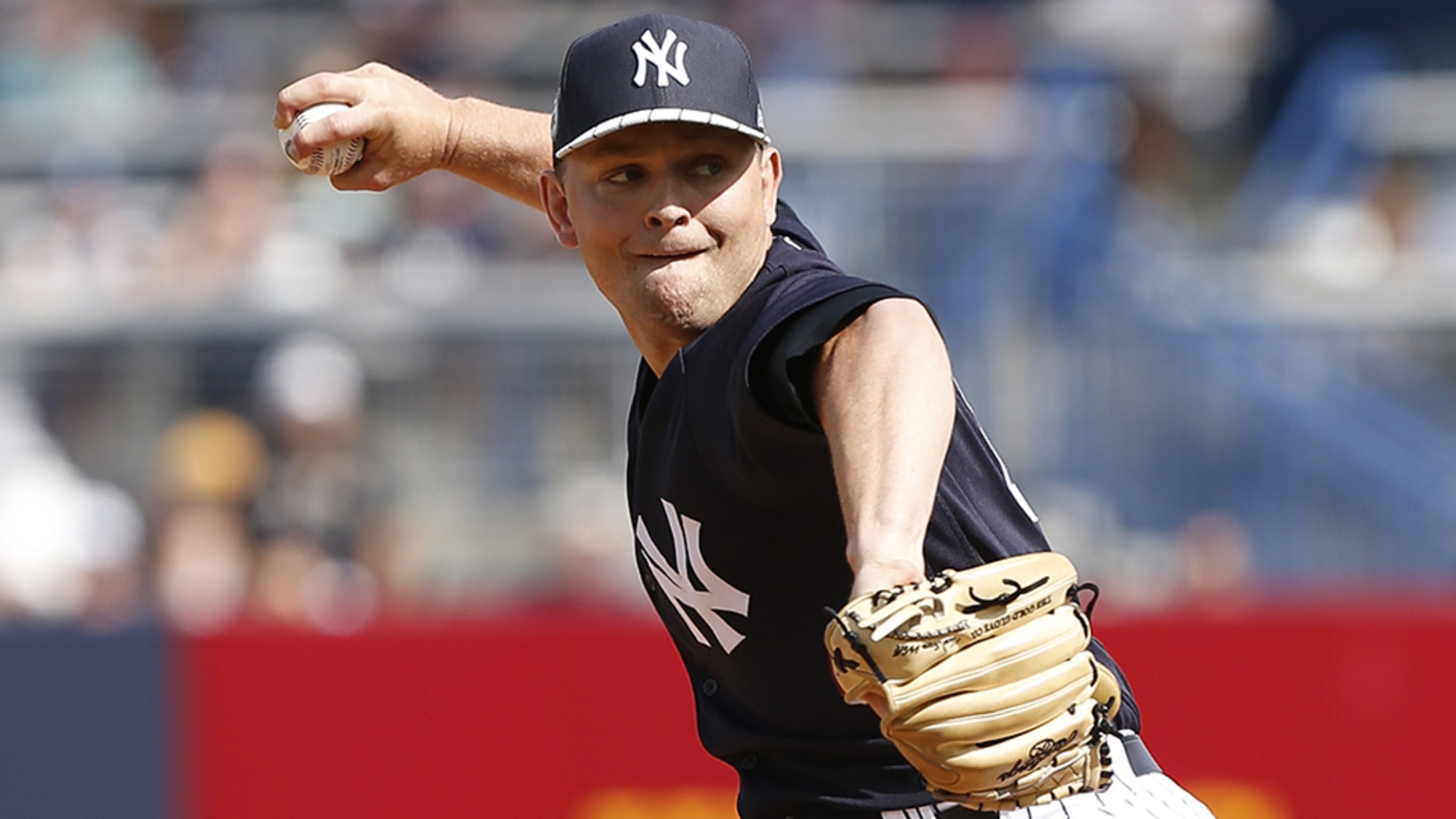 At some point, Chance Adams will face some sort of adversity in his professional career. However, that day has yet to come, even as the Yankees' No. 7 prospect approaches 50 career Minor League appearances.
Reports: Yanks' Adams headed to Triple-A
No. 100 prospect to make Scranton/Wilkes-Barre debut Monday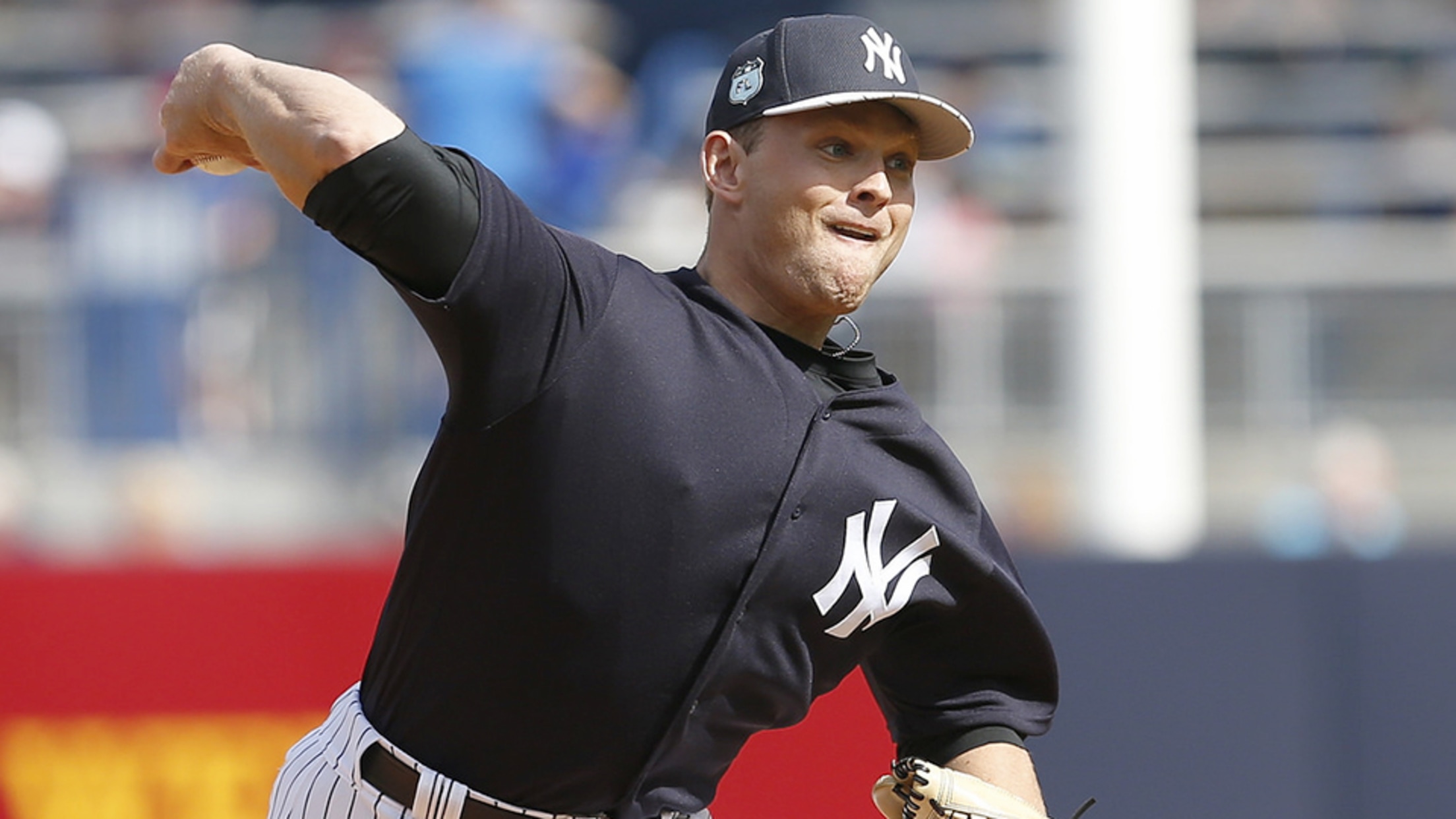 Chance Adams is about to get the next big opportunity of his career. The Yankees plan to promote their No. 7 prospect to Triple-A Scranton/Wilkes-Barre and have him make his RailRiders debut Monday at home against the Pawtucket Red Sox, according to multiple reports. Baseball America's Josh Norris first reported the coming
Torres, Adams make a Thunder-ous duo
Yankees' top prospect adds three more hits, righty posts six zeros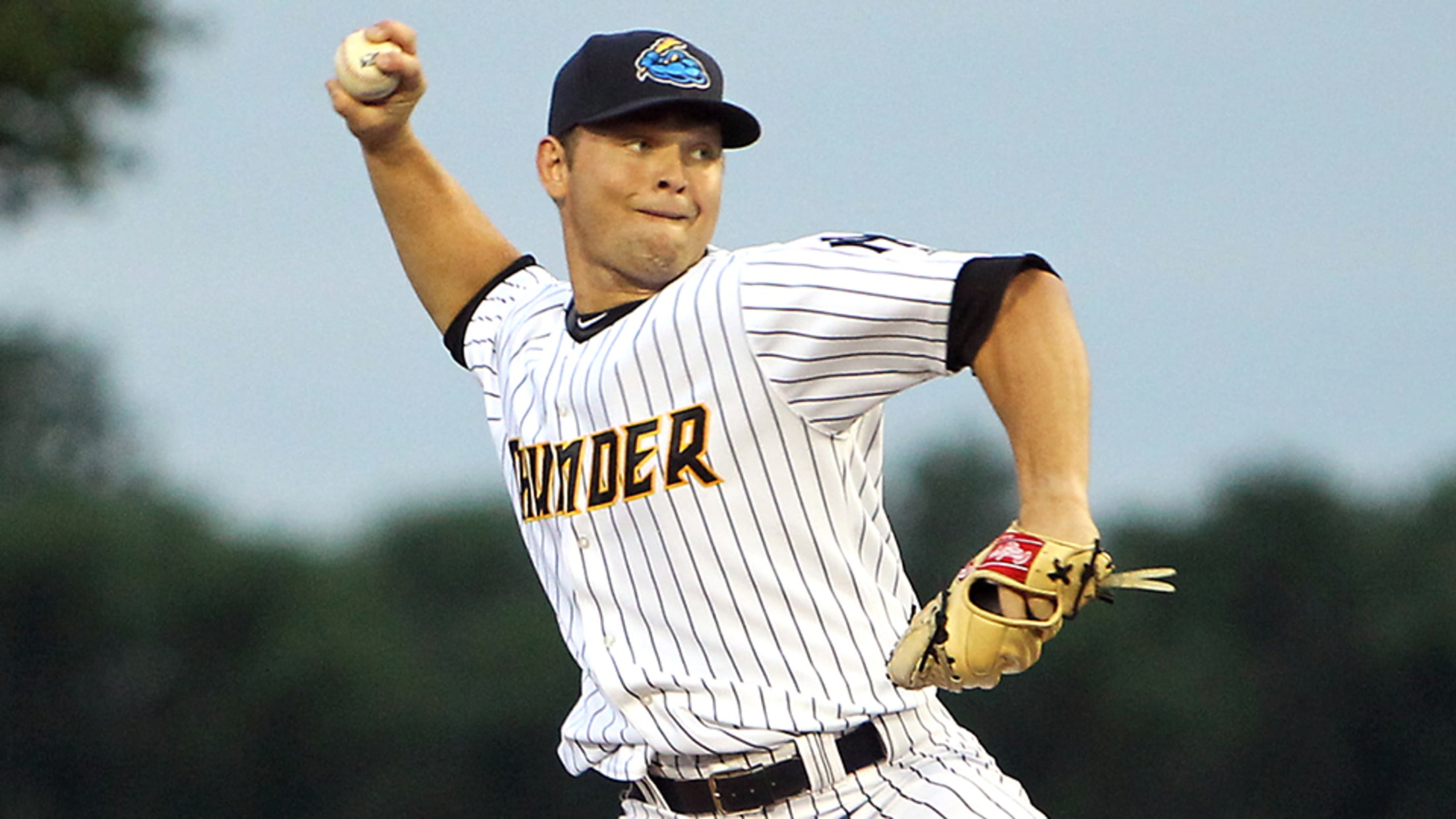 As he edges closer and closer to the Majors, Chance Adams is getting better and better.The Yankees' No. 7 prospect kept his ERA below one, allowing two hits over a season-high six innings and Gleyber Torres collected three hits and two RBIs as Trenton blanked visiting Harrisburg, 7-0, on Monday night. After
Prospect Roundup: Games of April 24
Duplantier extends streak without earned run to 20 1/3 frames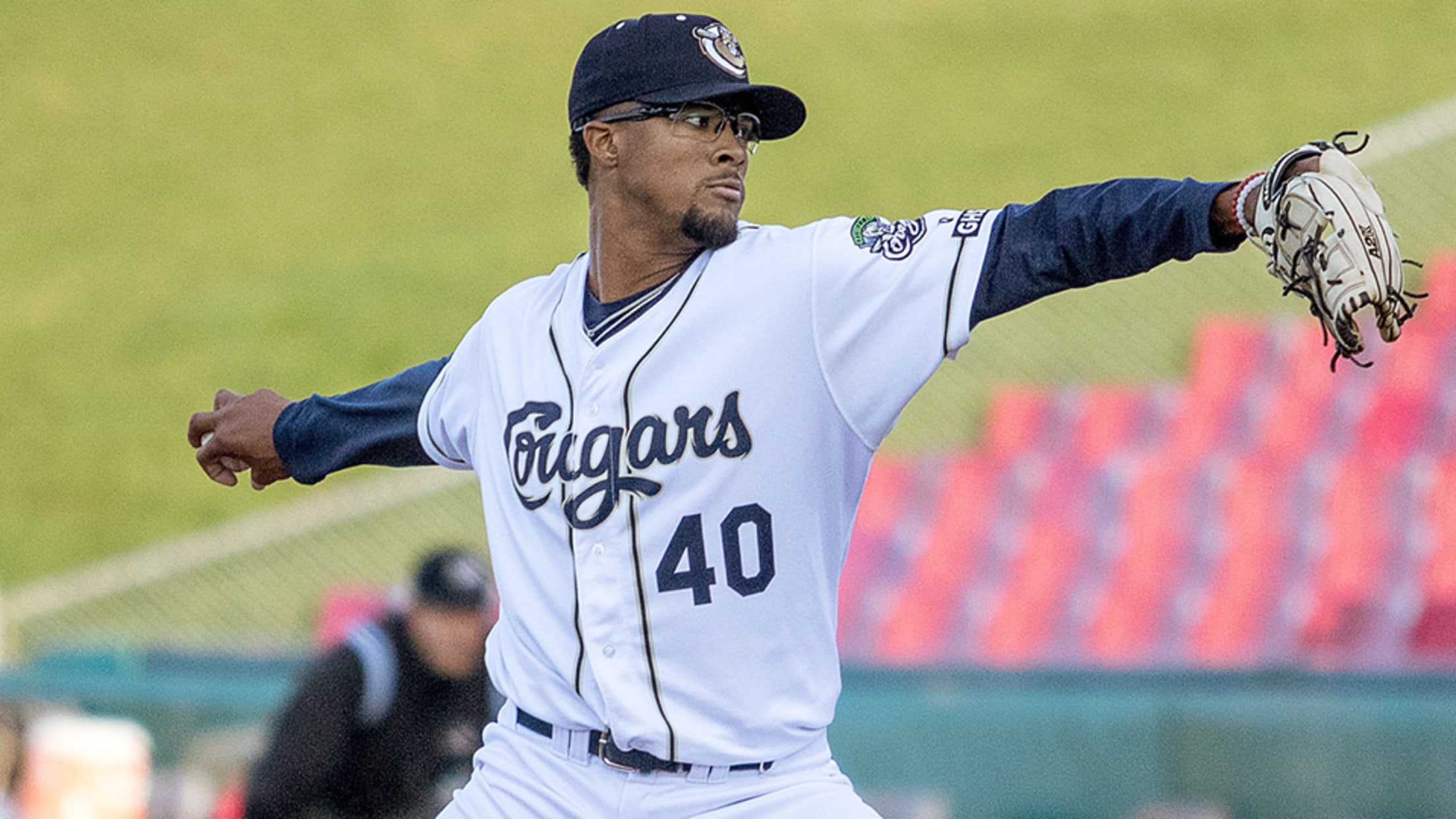 Athletics SS Franklin Barreto, Triple-A Nashville: 3-for-5, RBI -- The A's top prospect notched his fourth game with three hits or more and bumped his batting average to .352 through 18 contests. Despite entering the season as the second-youngest player in the PCL, the 21-year-old infielder leads all Nashville hitters with
Astros' Perez leads Pitchers of the Week
Right-hander allows one hit over 9 1/3 innings with Buies Creek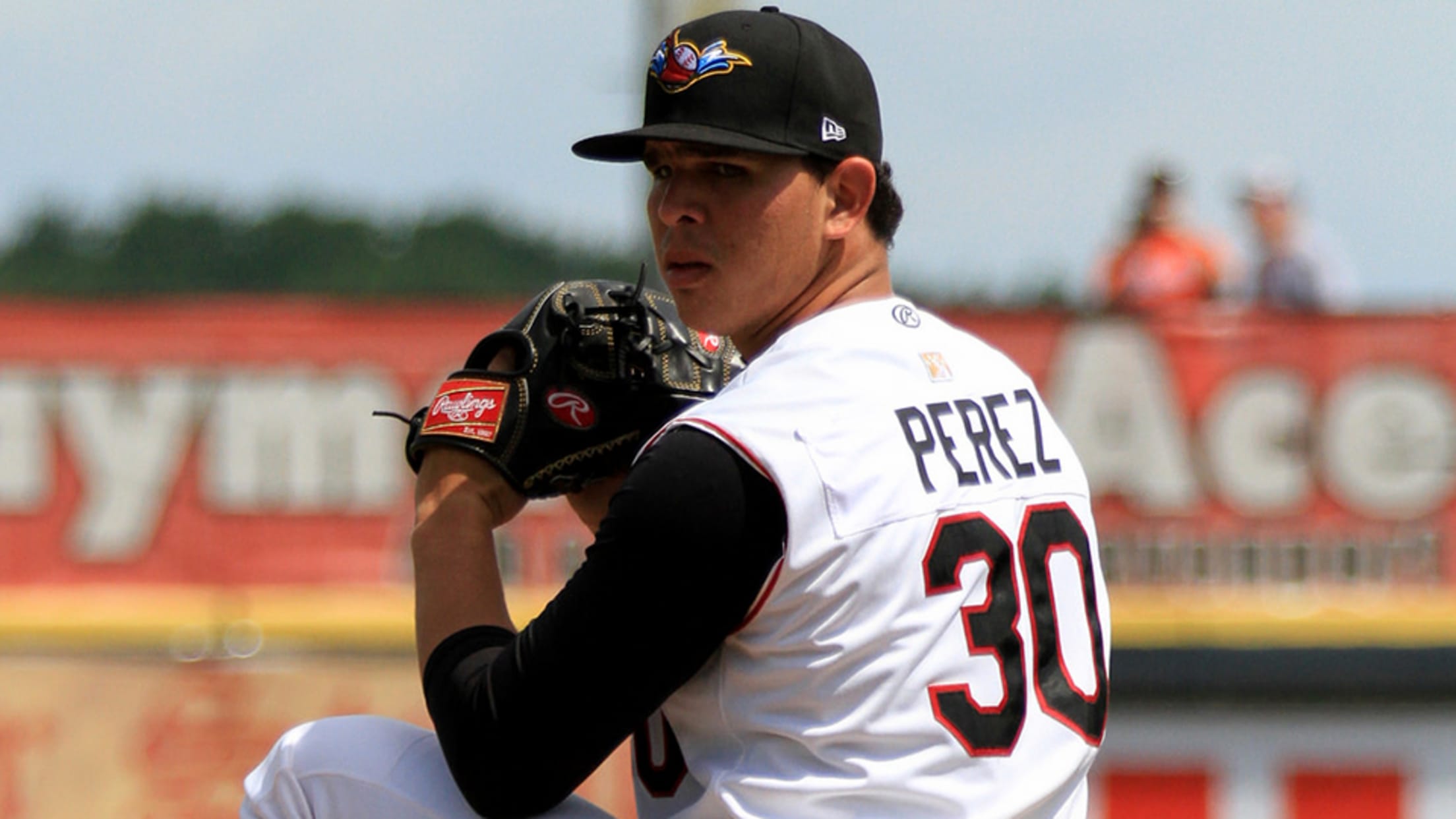 Franklin Perez has already sent a powerful message to the Carolina League: His age doesn't matter, and neither does his role. He has the stuff to be dominant in Class A Advanced, and he showed that in the first week-plus of the 2017 season.The Astros' No. 6 prospect allowed only
Mullins and Adams Win Weekly Awards