State of the System: Philadelphia Phillies
Club bullish on pitching talent beyond top prospect Howard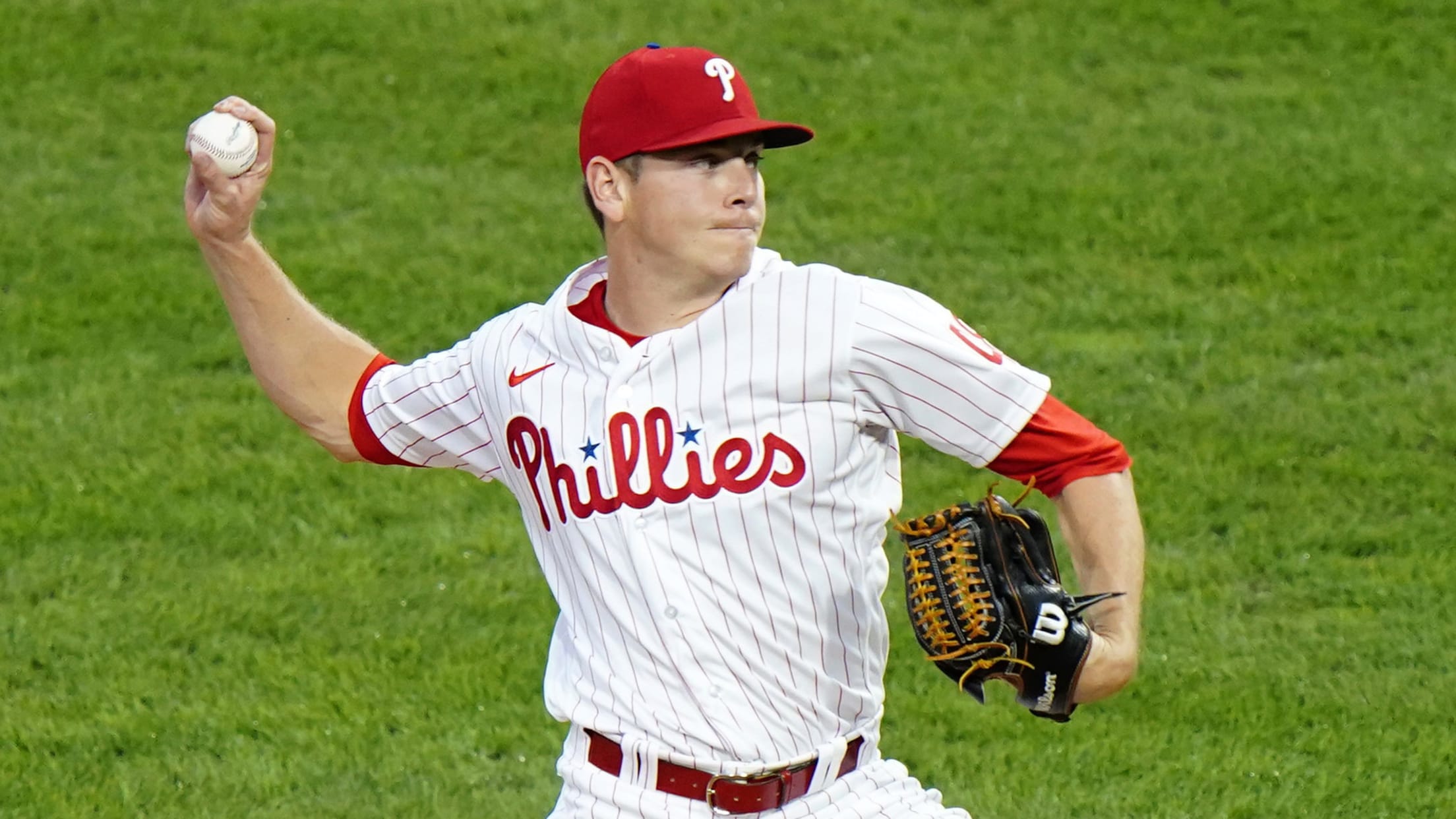 Starting in October and running through the end of the year, MiLB.com's State of the System series will evaluate the strengths and weaknesses of each Major League organization, highlights prospects who've made the biggest strides in 2020 and offers a peek at 2021. There are things to like about where
Bohm's big night not enough for Philly
No. 28 overall prospect part of back-to-back-to-back home runs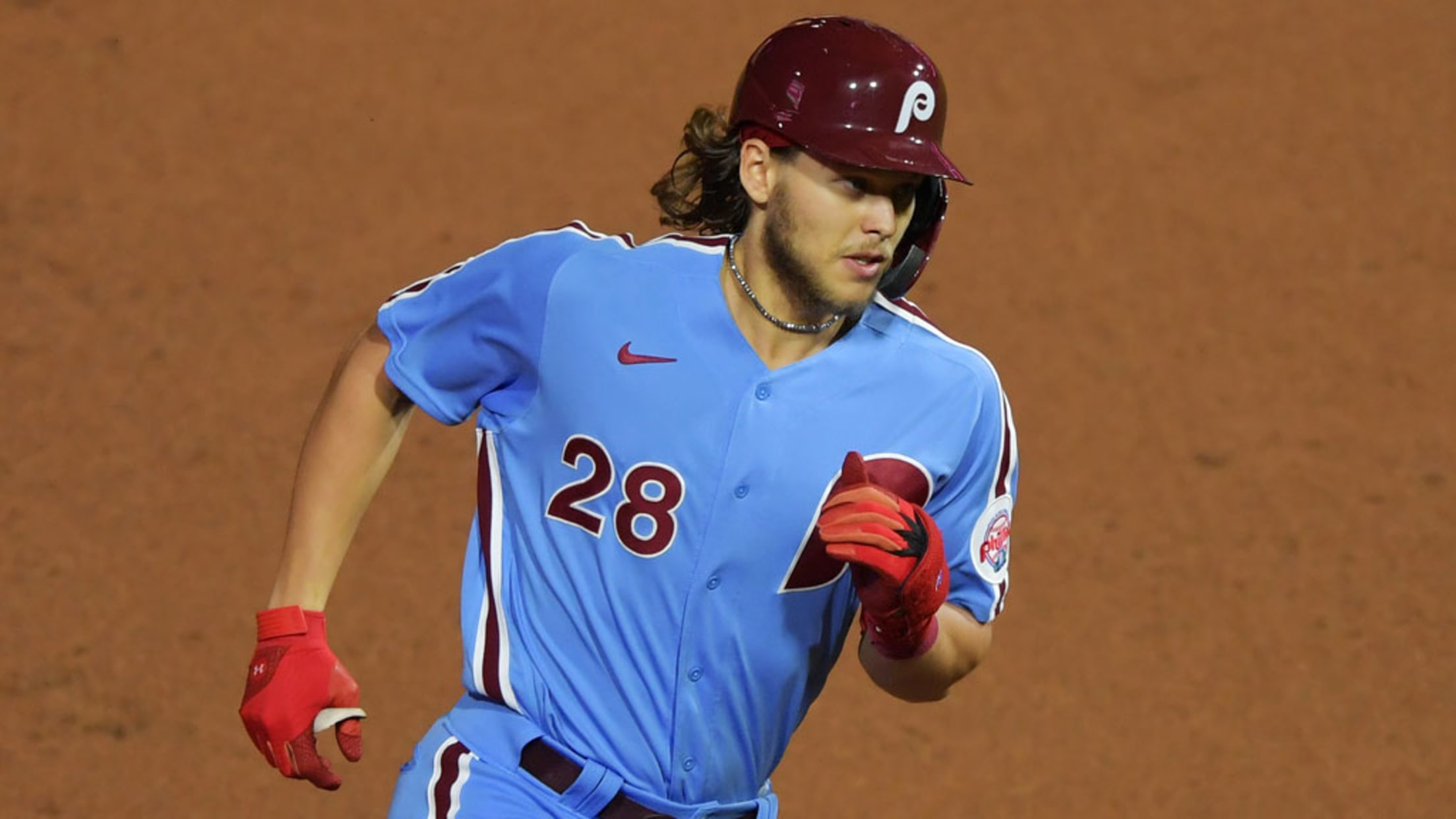 Alec Bohm showed Philadelphia the benefits of having him bat between Bryce Harper and Didi Gregorius on Thursday night. Philadelphia's top-ranked prospect fit right in with the seasoned veterans, hitting the middle long ball of a back-to-back-to-back sequence as the Phillies fell to the Mets, 10-6, at Citizens Bank Park.
Moniak making his way to Philadelphia
Injury brings top pick in 2016 Draft to Major Leagues for debut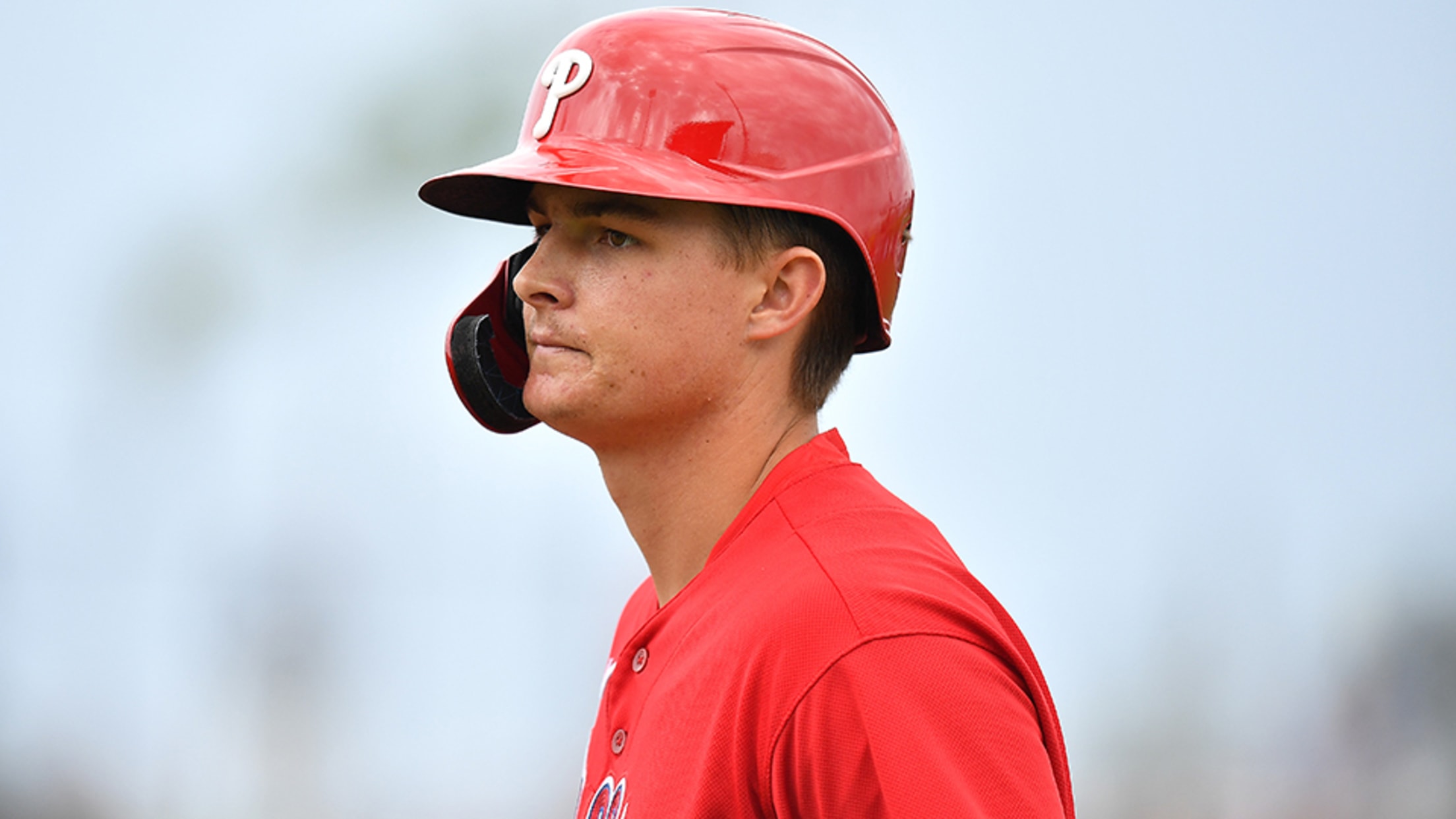 Beset by injuries, the Phillies are bringing 2016's No. 1 overall pick to the Major Leagues. Outfielder Mickey Moniak was called up ahead of Wednesday's game against the Mets. Philly's No. 13 prospect was not in the starting lineup.
Toolshed: 2016 Draft retrospective
Uncertainty at top, deep Dodgers haul defines class four years later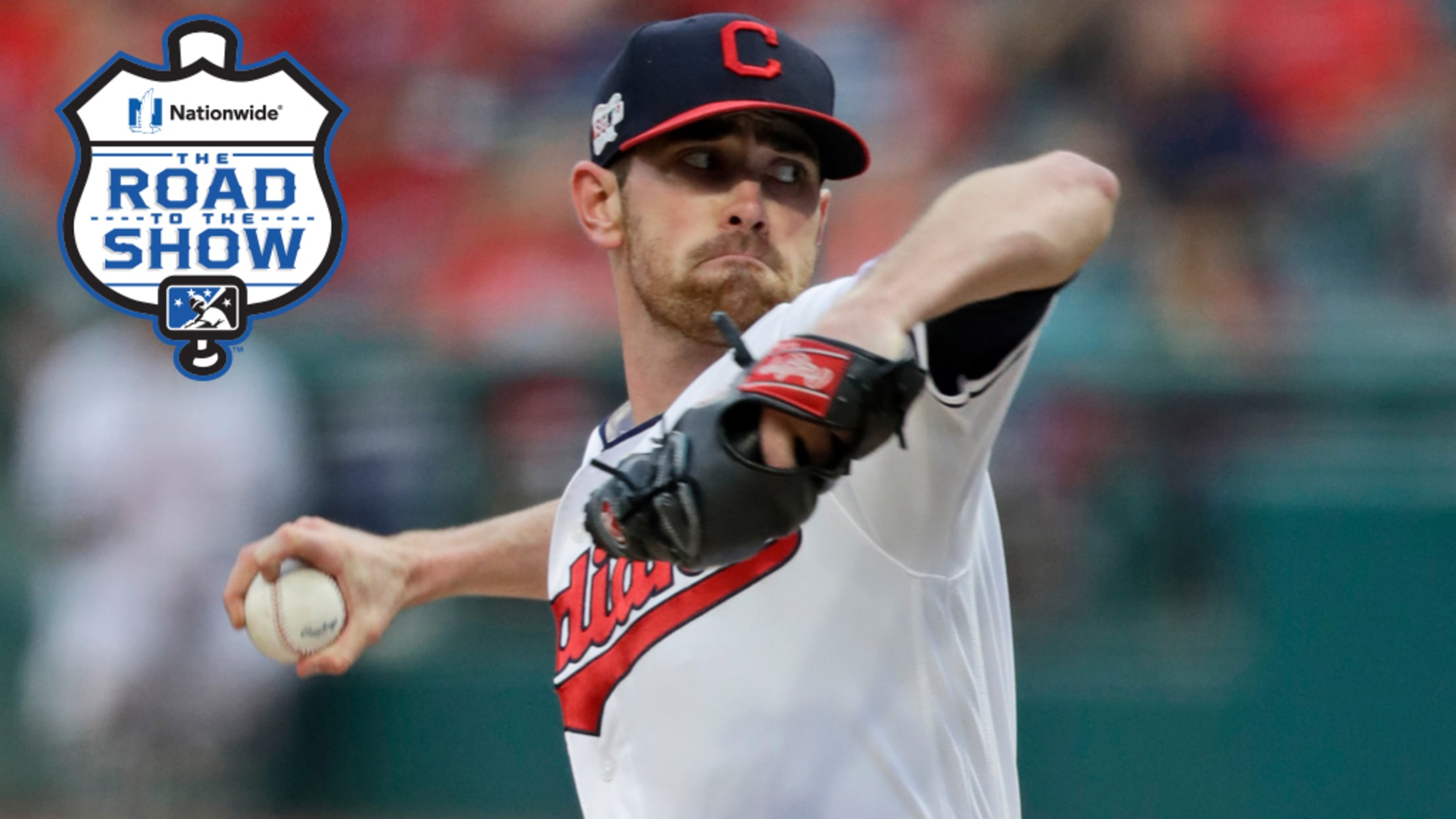 The 2020 First-Year Player Draft is coming, and without regular-season baseball being played yet due to the coronavirus pandemic, it could be the first big Major League Baseball event of the summer. The 2020 edition is likely to be held on June 10 and be as little as five rounds,
Bohm, Howard form foundation for Phillies
Collection of talent contributes to 80-win campaign at Reading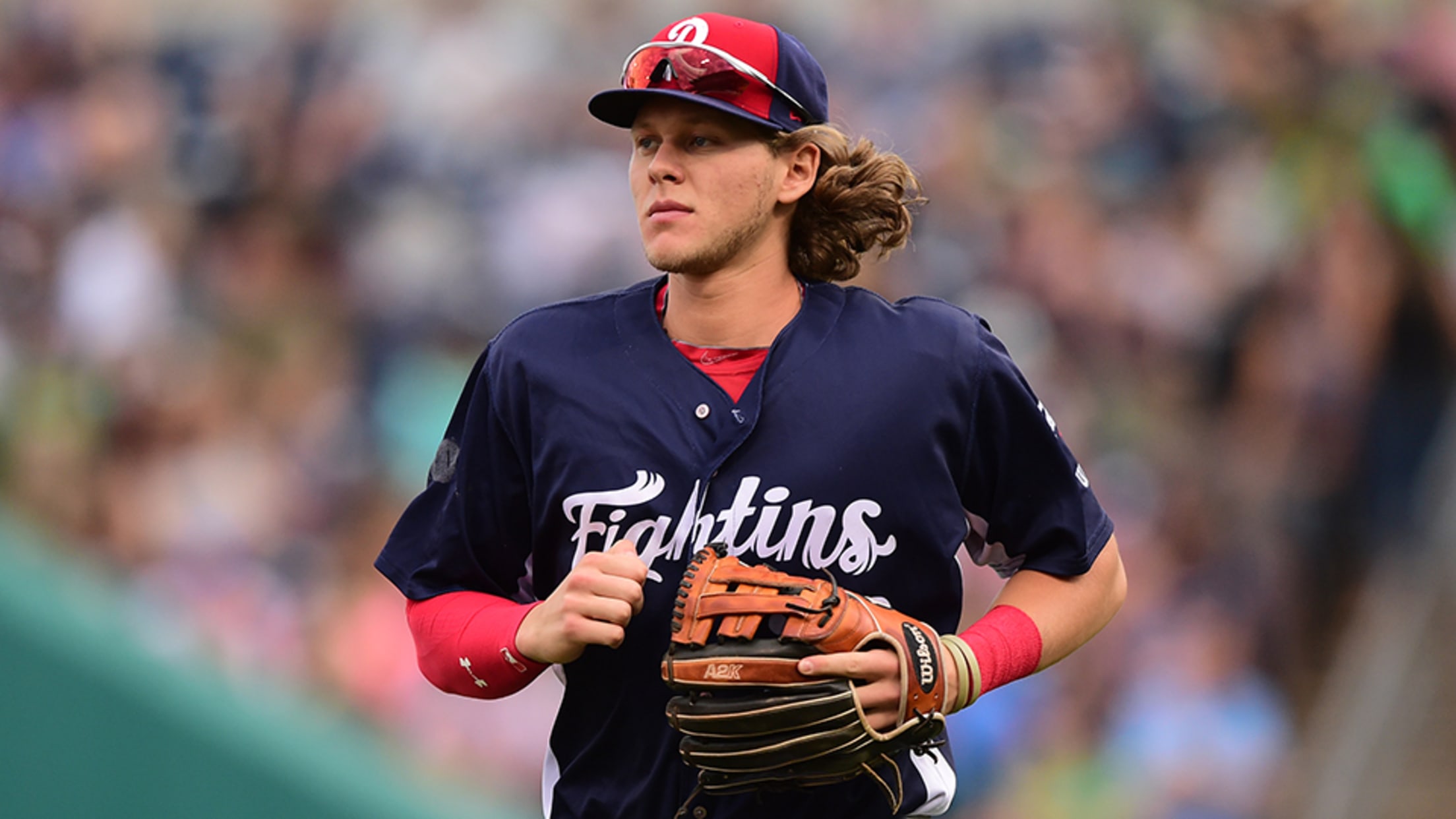 Each offseason, MiLB.com goes position by position across each system and honors the players -- regardless of age or prospect status -- who had the best seasons in their organization. Click here to locate your favorite club.The magnifying glass over the Phillies' farm system focuses on its top two prospects.
Moniak, Hall Named Eastern League Season-Ending All-Stars
Two Fightins Honored as Eastern's League's Best in 2019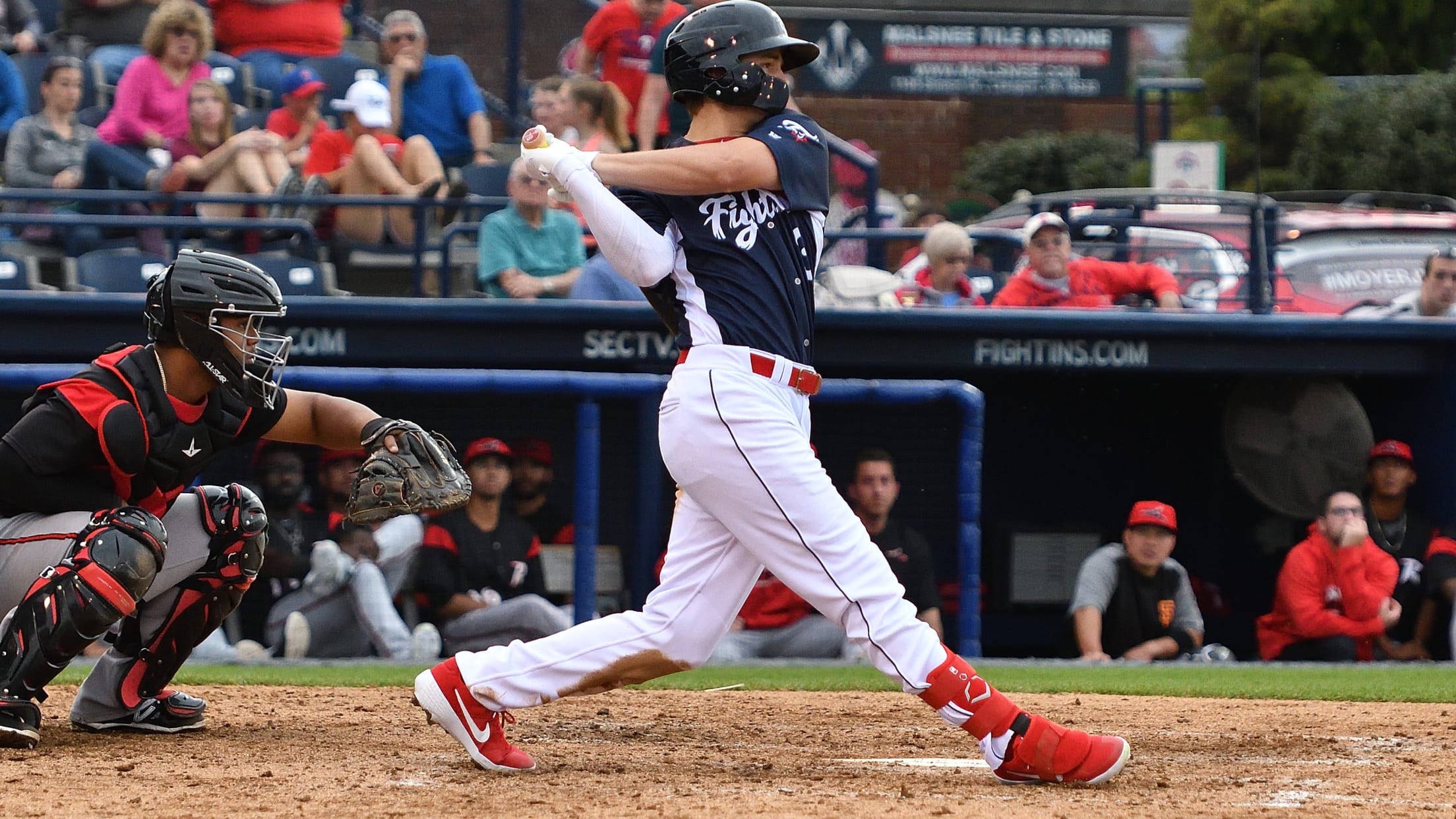 (READING, PA) - The Eastern League announced its 2019 season-ending All-Star team on Friday, featuring Fightin Phils outfielder Mickey Moniak and first baseman Darick Hall.The season-ending All-Stars were voted on by the league's coaches, broadcasters, and media personnel, and recognize the top players at each position throughout the course of
Prospect Roundup: Games of August 7
Phillies' Moniak homers twice; Dodgers' Lux collects three hits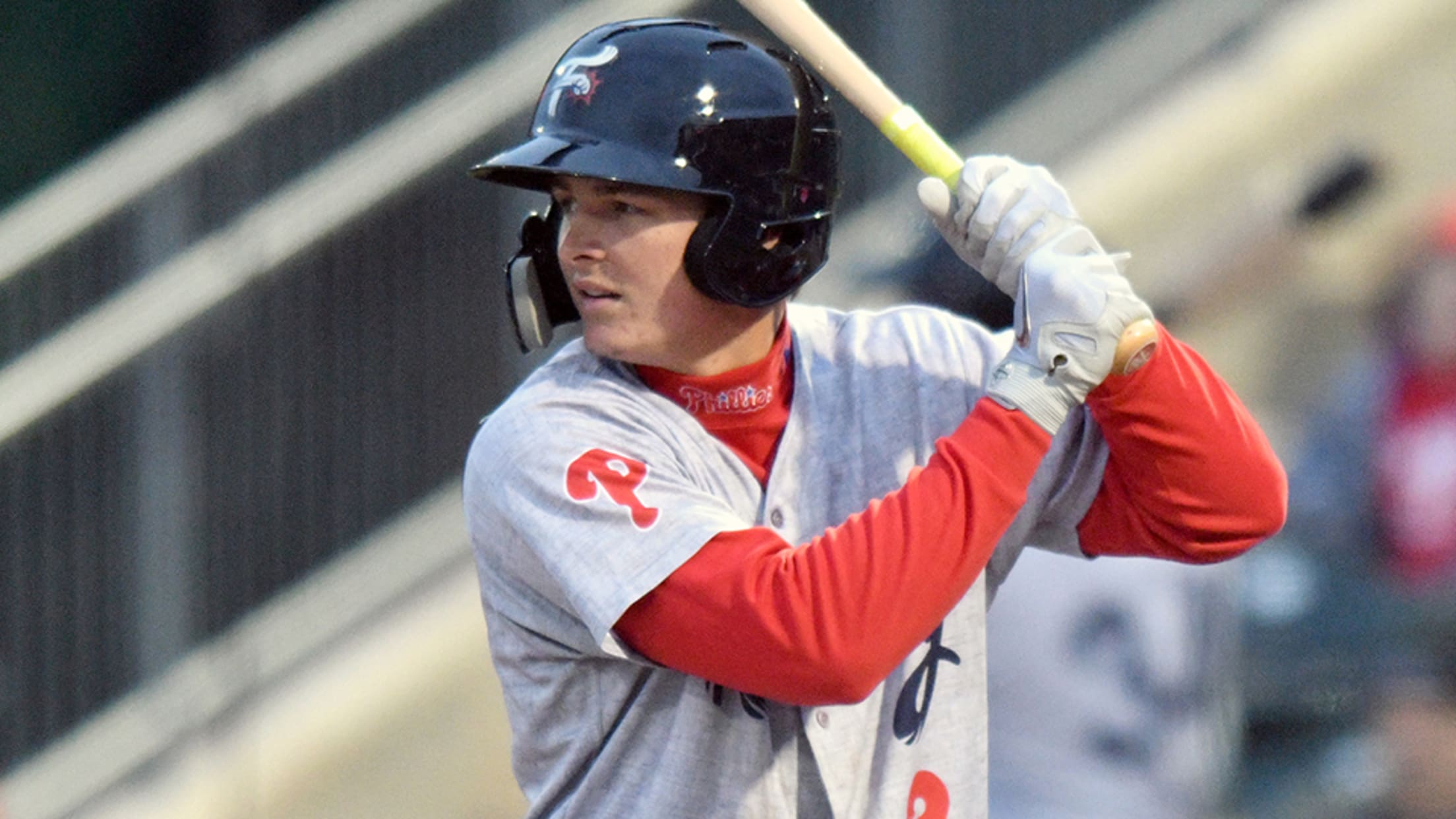 Phillies RF Mickey Moniak, Double-A Reading: 2-for-4, 2 HRs, 3 RBIs, 2 R -- It's been a strong second half for the No. 9 Phillies prospect, and he delivered another big game for the Fightin Phils on Wednesday night. Moniak had never collected a multi-homer game in his pro career and
Toolshed: Prospects on the upswing
Twins' Lewis, Marlins' Diaz among those turning seasons around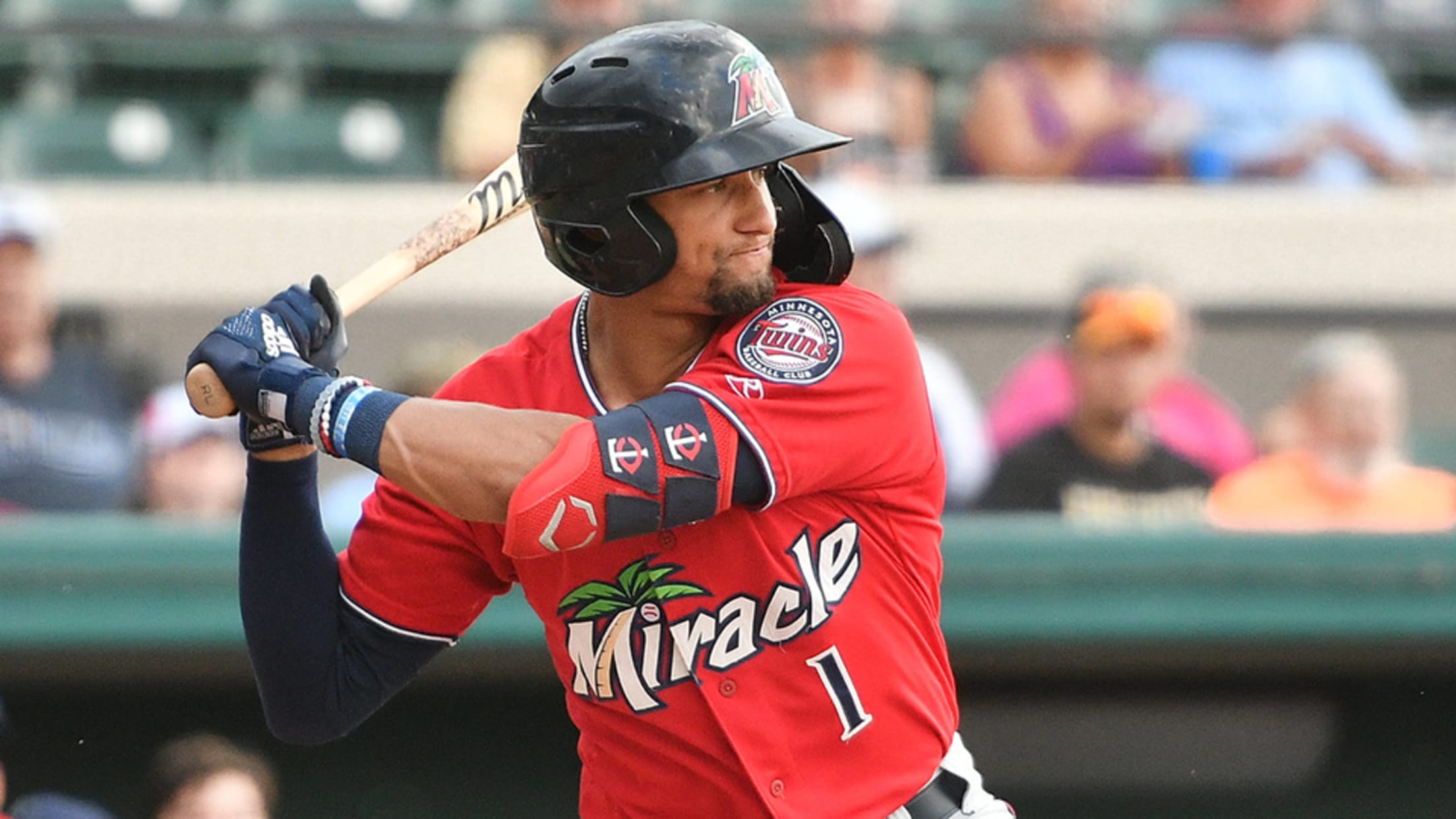 Call these the grind times.Baseball players talk a lot about dealing with the grind of a long season, something that can be felt most in July. The weather's hot; the pennant chase is not quite here yet; the games within games -- adjusting to another team and then adjusting to
2019 Eastern League All-Star Game Rosters Announced
Flying Squirrels host All-Star Game for first time on Wednesday, July 10 at The Diamond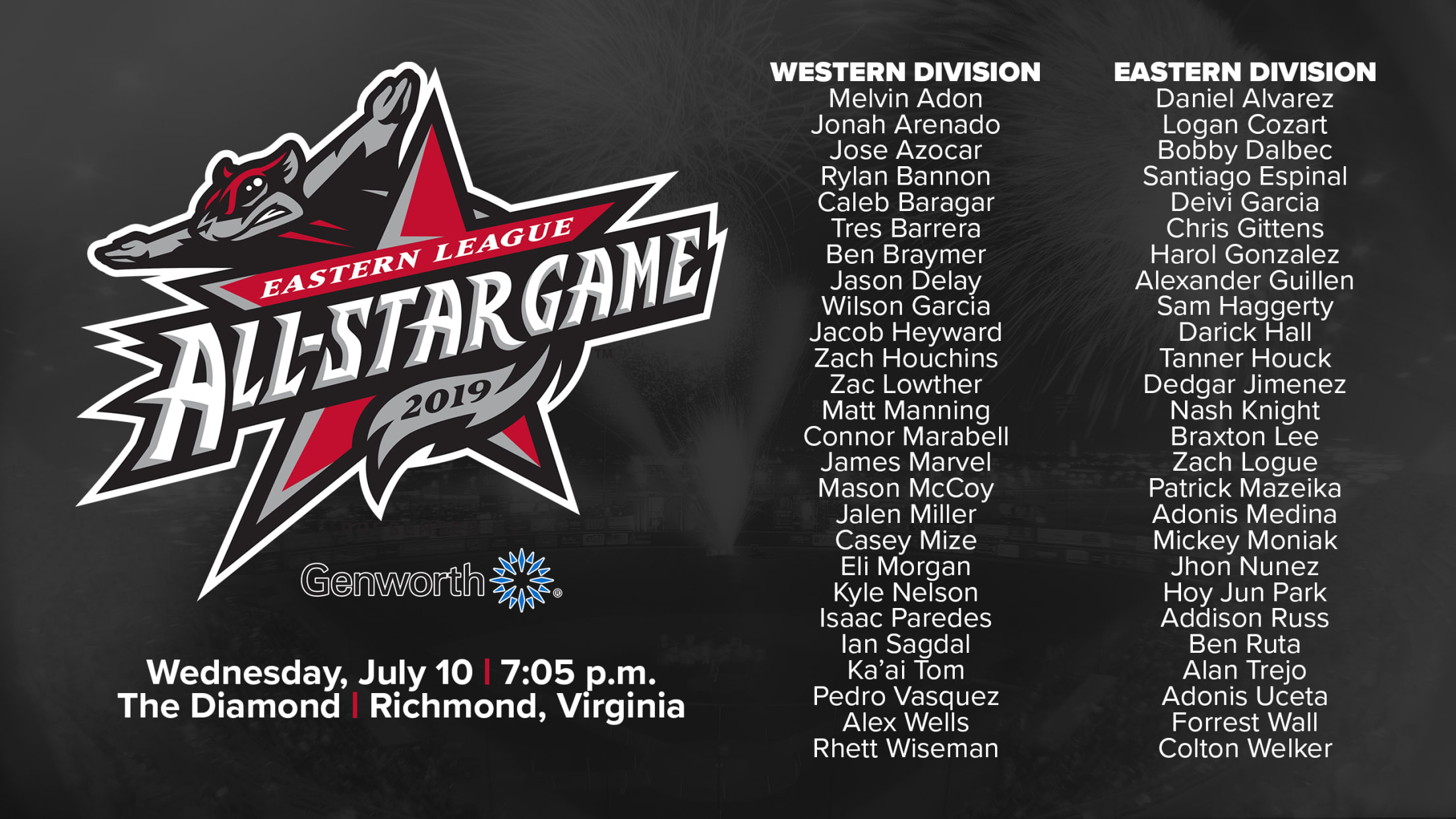 RICHMOND, Va. - The Richmond Flying Squirrels, in conjunction with the Eastern League of Professional Baseball, announced the rosters on Monday for the 2019 Eastern League All-Star Game, which will take place at The Diamond on Wednesday, July 10 at 7:05 p.m. The Flying Squirrels are hosting the event for
EL notes: Moniak staying true to himself
Phillies No. 9 prospect thriving at plate since challenging April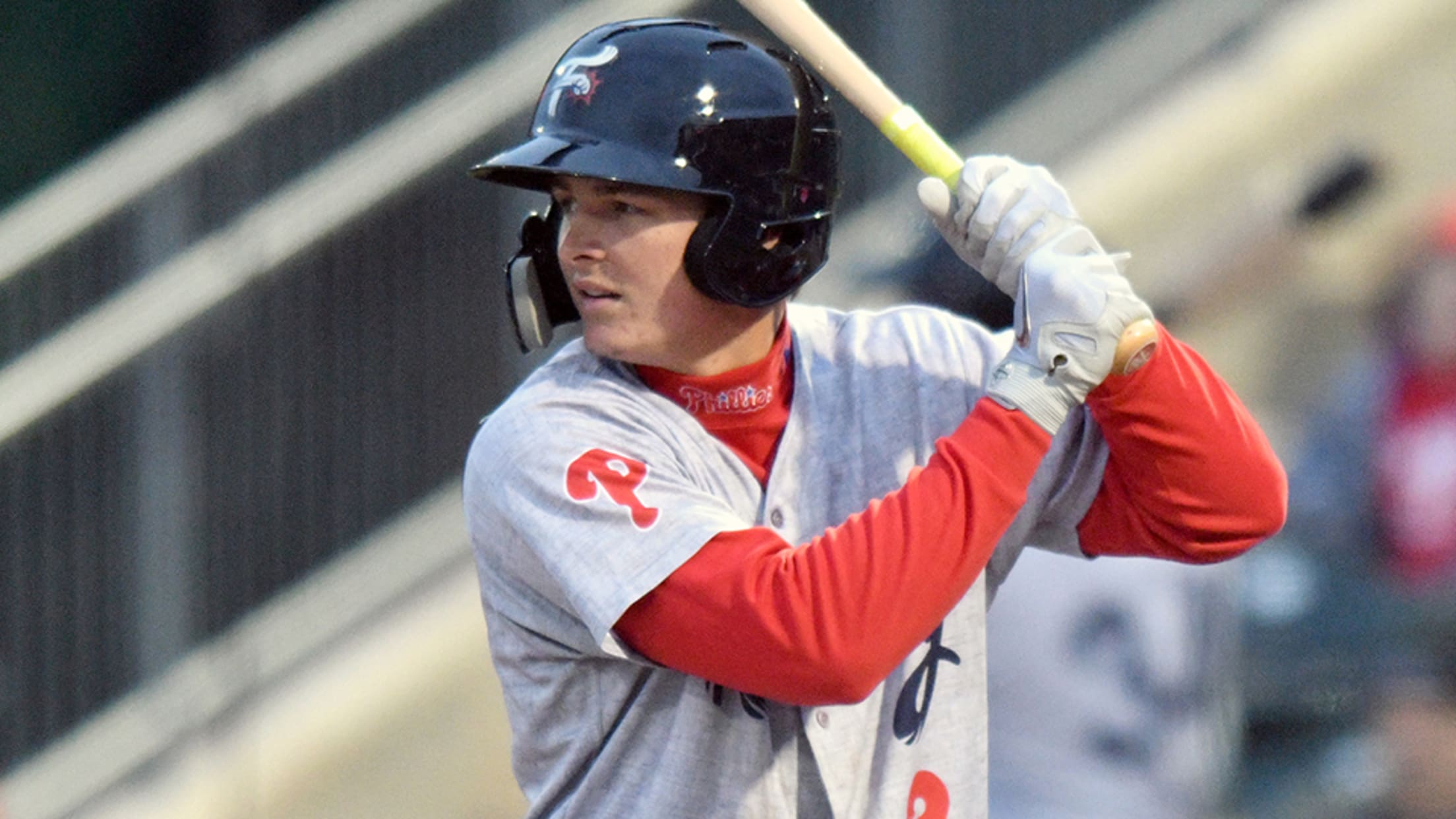 When Reading's Mickey Moniak states, "the more at-bats I get at this level, or any level, I feel it locks me in even more," you have to believe him.With a continued effort to stay more relaxed in his approach, on and off the field, the top overall pick of the
Prospect Roundup: Games of May 2
Marsh on solid ground with four hits, Mountcastle stays hot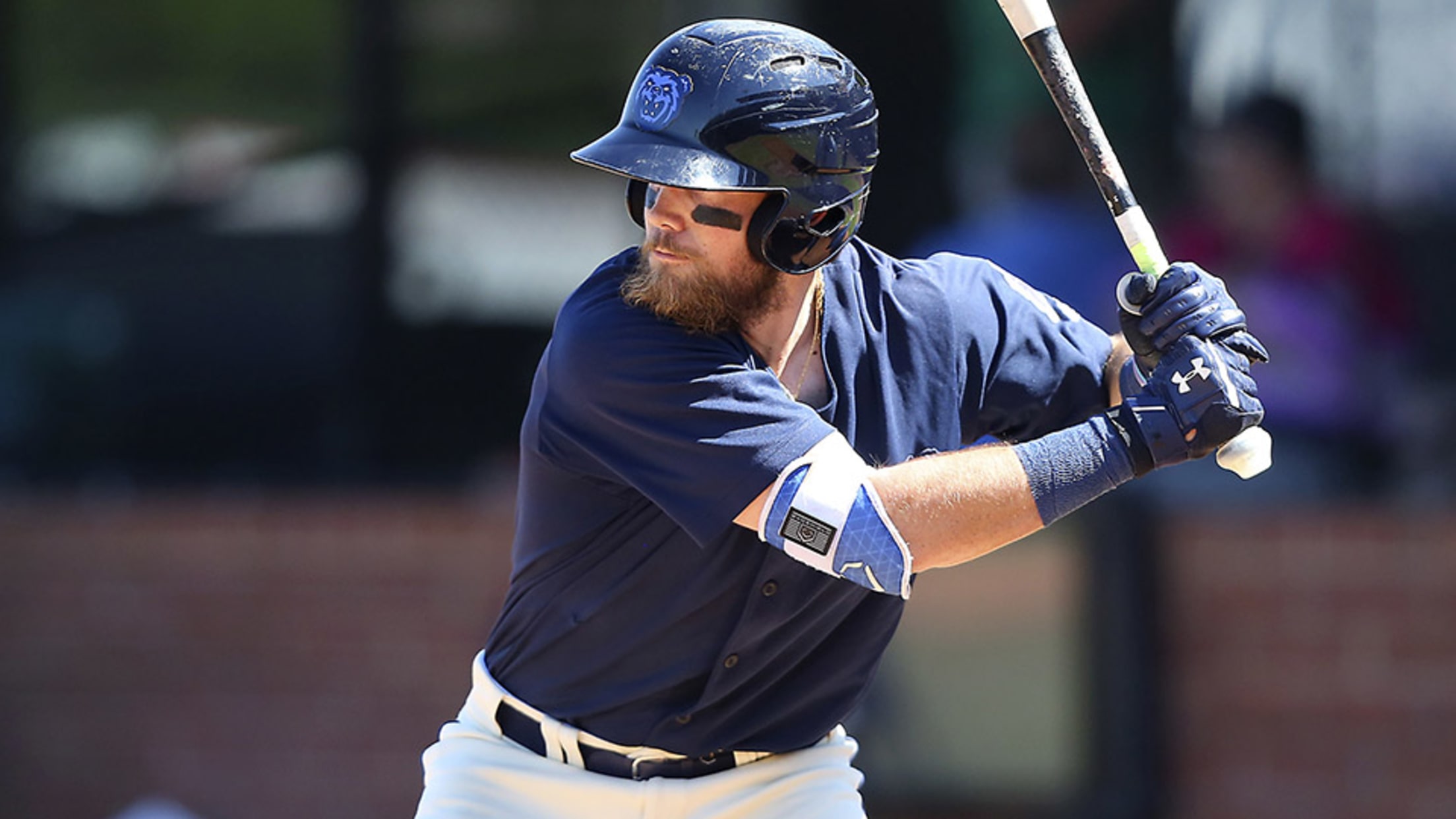 Angels OF Brandon Marsh, Double-A Mobile: 4-for-5, 2B, RBI, SB -- The No. 3 Angels prospect snapped out of a 3-for-19 funk with the sixth four-hit game of his career. Marsh singled in each of his first three at-bats before providing an insurance run with an RBI double in the sixth
Phillies Prospect Primer: Medina locking in
Right-hander ascends as top arm; Bohm hoping for big things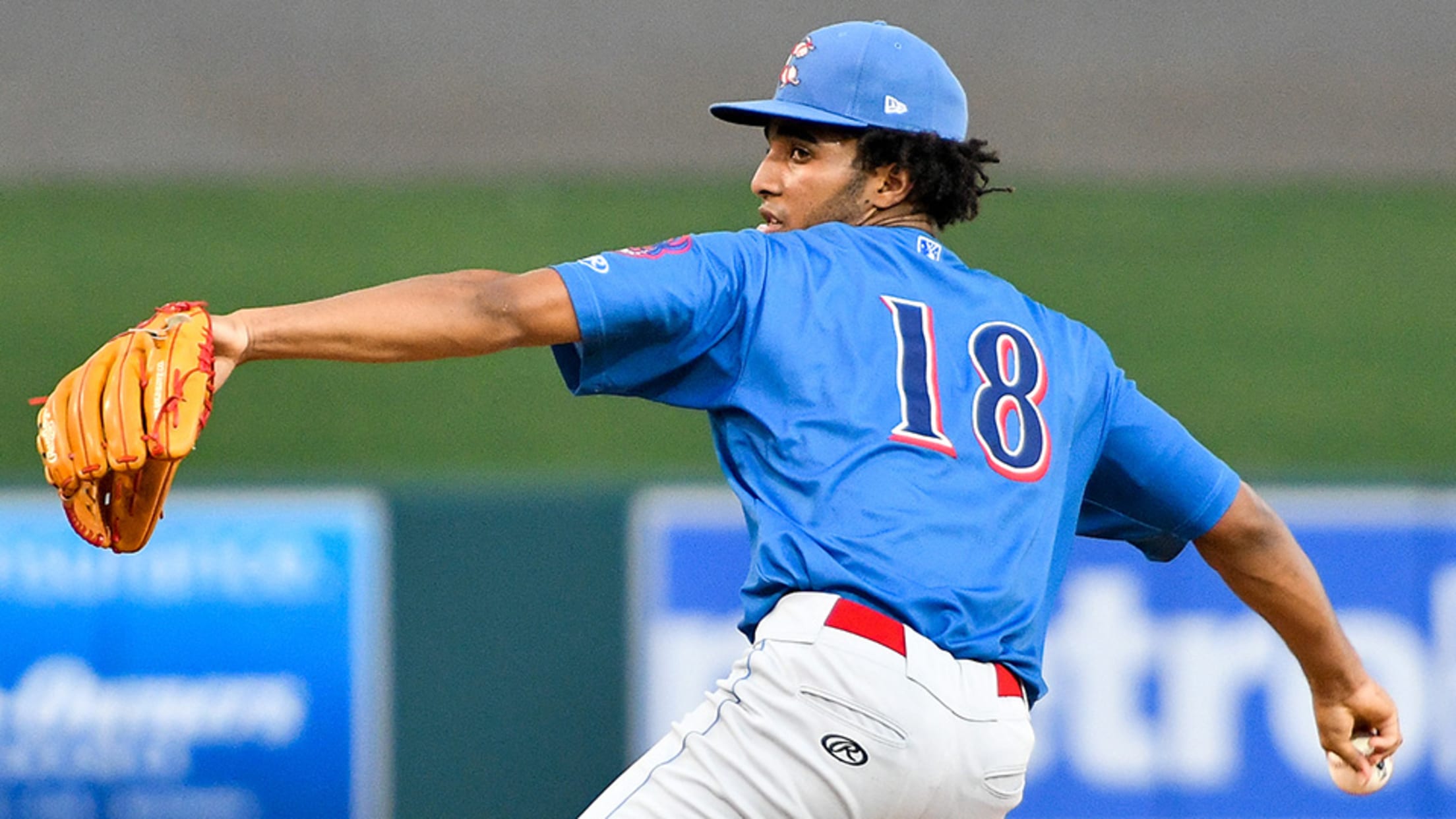 Some players are on the verge of stardom, others are entering a crucial phase of their development and still others are getting their first tastes of full-season ball. With the 2019 season approaching, MiLB.com takes a look at the most intriguing prospects from each MLB organization.Shining star: Adonis Medina, RHPWhen
Moniak posts first four-hit game of '18
Phils No. 6 prospect plates run, scores twice for Threshers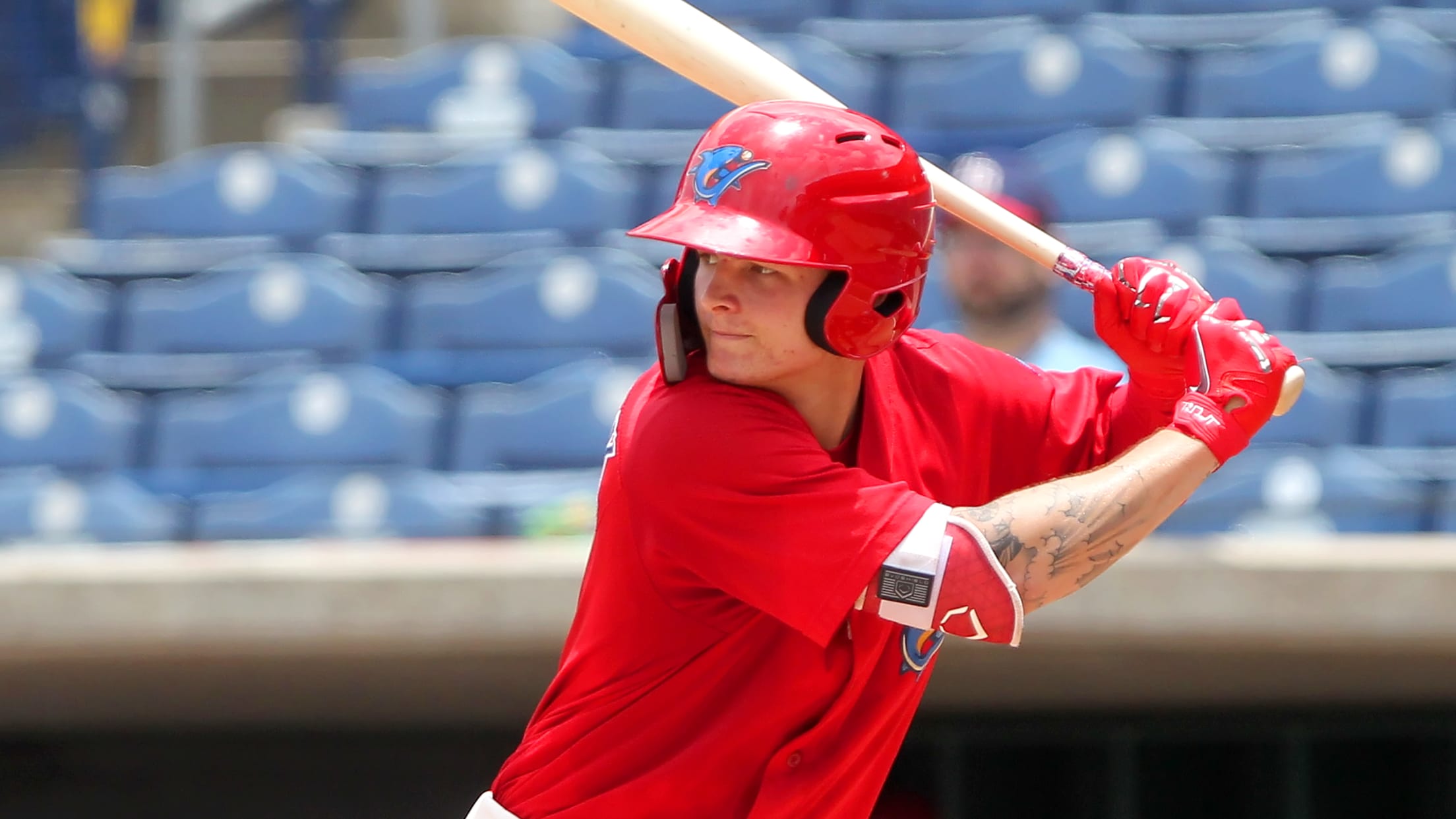 A refreshed Mickey Moniak accomplished something on Friday that he hadn't done all season.The sixth-ranked Phillies prospect returned from three days off and recorded his first four-hit game in the Florida State League, knocking in a run and scoring twice as Class A Advanced Clearwater thumped Fort Myers, 10-2, at
Prospect Roundup: Games of Aug. 26
Kremer tacks on another Bowie gem; Dalbec clubs 32nd homer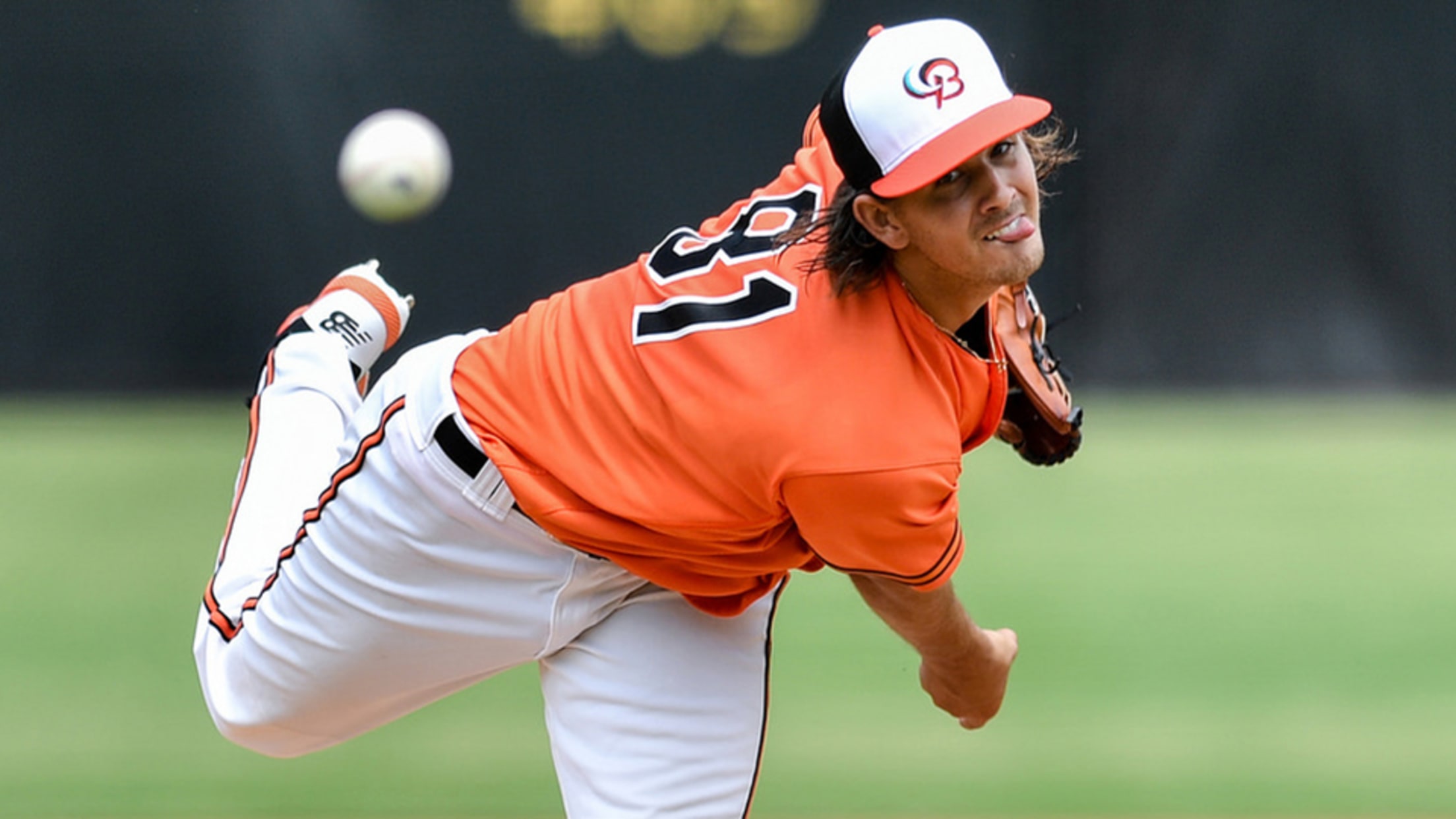 Theme of the dayVarious degrees of Triple-A: Triple-A is meant to be the final proving ground for prospects before potentially making the jump to the Majors, and three prospects succeeded Sunday from different stages in their development. Dodgers top prospectAlex Verdugo, who is likely headed to Los Angeles when rosters expand
Moniak doubling up for Threshers
Phillies No. 6 prospect ropes career-high three two-baggers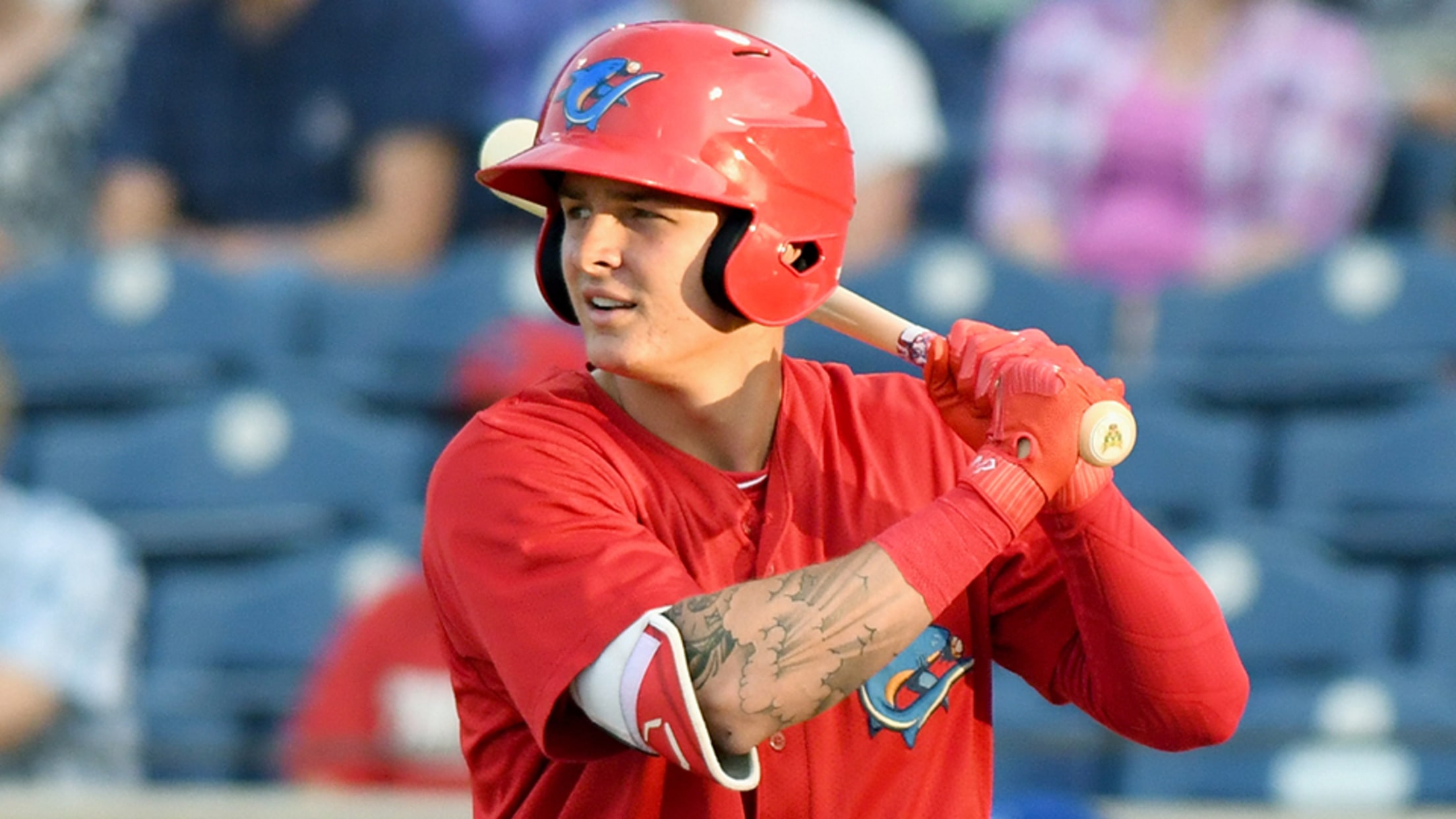 How's Mickey Moniak doing? Can't really complain, he says.That's because the Phillies' sixth-ranked prospect is tearing it up to end the month of July, ripping a career-high three doubles to back Mauricio Llovera, who took a no-hitter into the seventh inning in Class A Advanced Clearwater's 4-2 win over Tampa on Tuesday at Spectrum
Prospect Roundup: Games of July 17
Florial collects four hits in GCL rehab; Guerrero back in Dunedin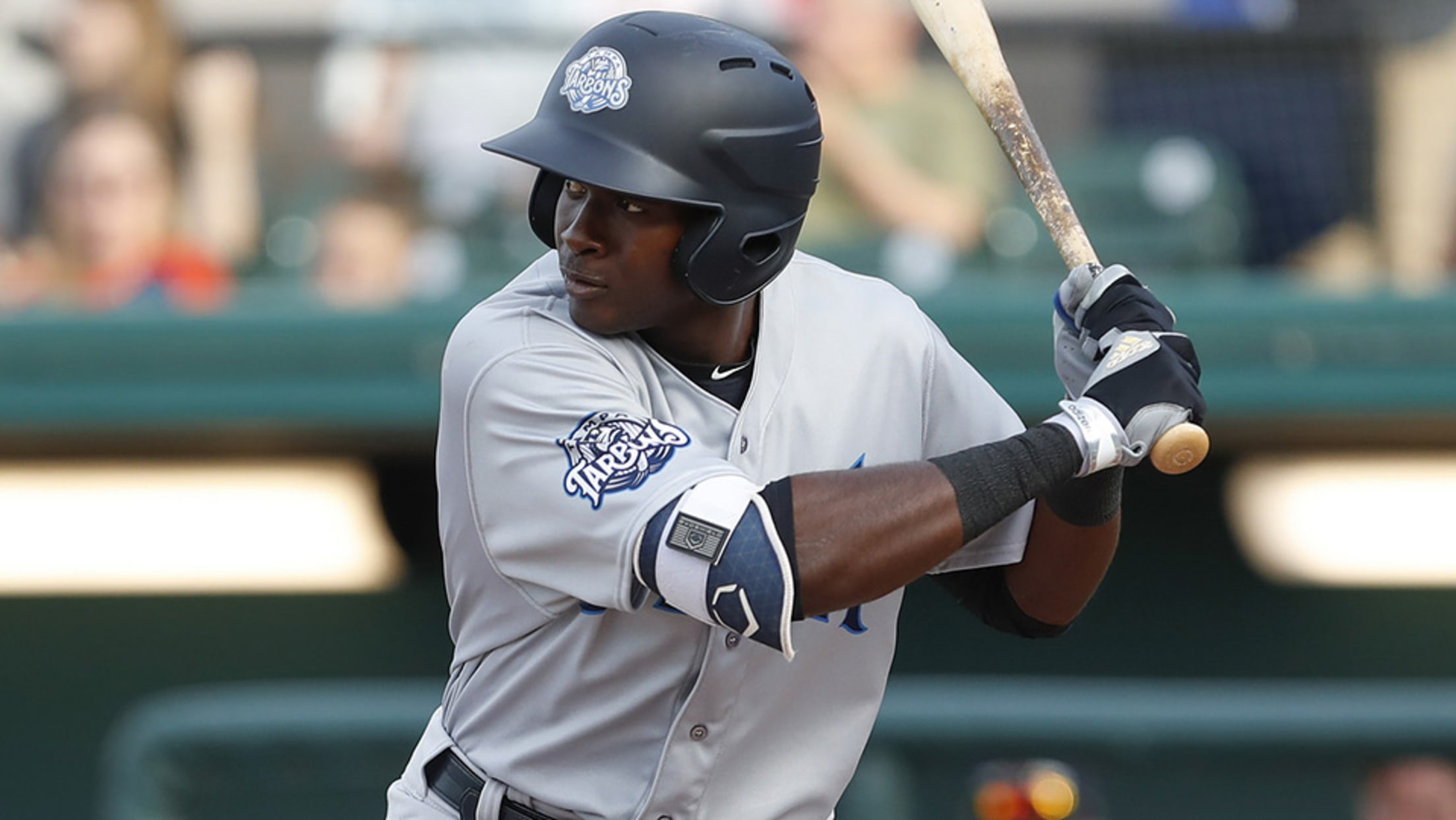 Theme of the dayBig numbers in Triple-A: Sure, sluggers from the American and National Leagues combined to hit an All-Star Game-record 10 homers Tuesday night at Nationals Park, but did you catch what happened one level lower? Reds farmhand Brandon Dixon got things going when he hit for the cycle
Threshers Spotlight: Mickey Moniak
With Family Backing, Moniak Embracing the Challenge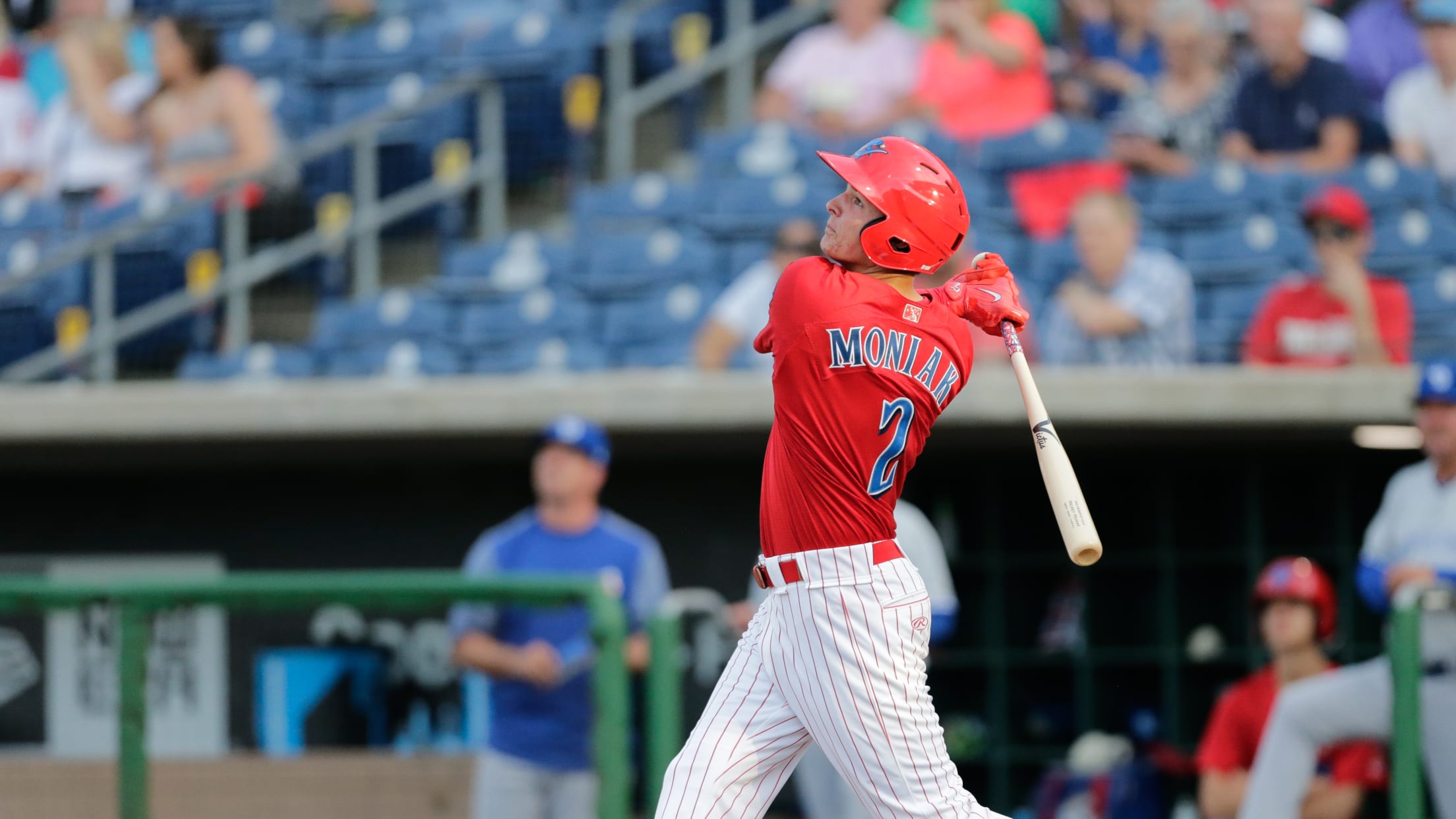 As the first overall pick in the 2016 MLB Draft, Mickey Moniak's career is constantly under the microscope.In his first full season in 2017, Moniak hit .270 in the first half as a member of the Lakewood Blue Claws, before batting .201 in the second half. The Phillies elected to
Moniak lights it up in Threshers' return
Fourth-ranked Phillies prospect collects three hits, three RBIs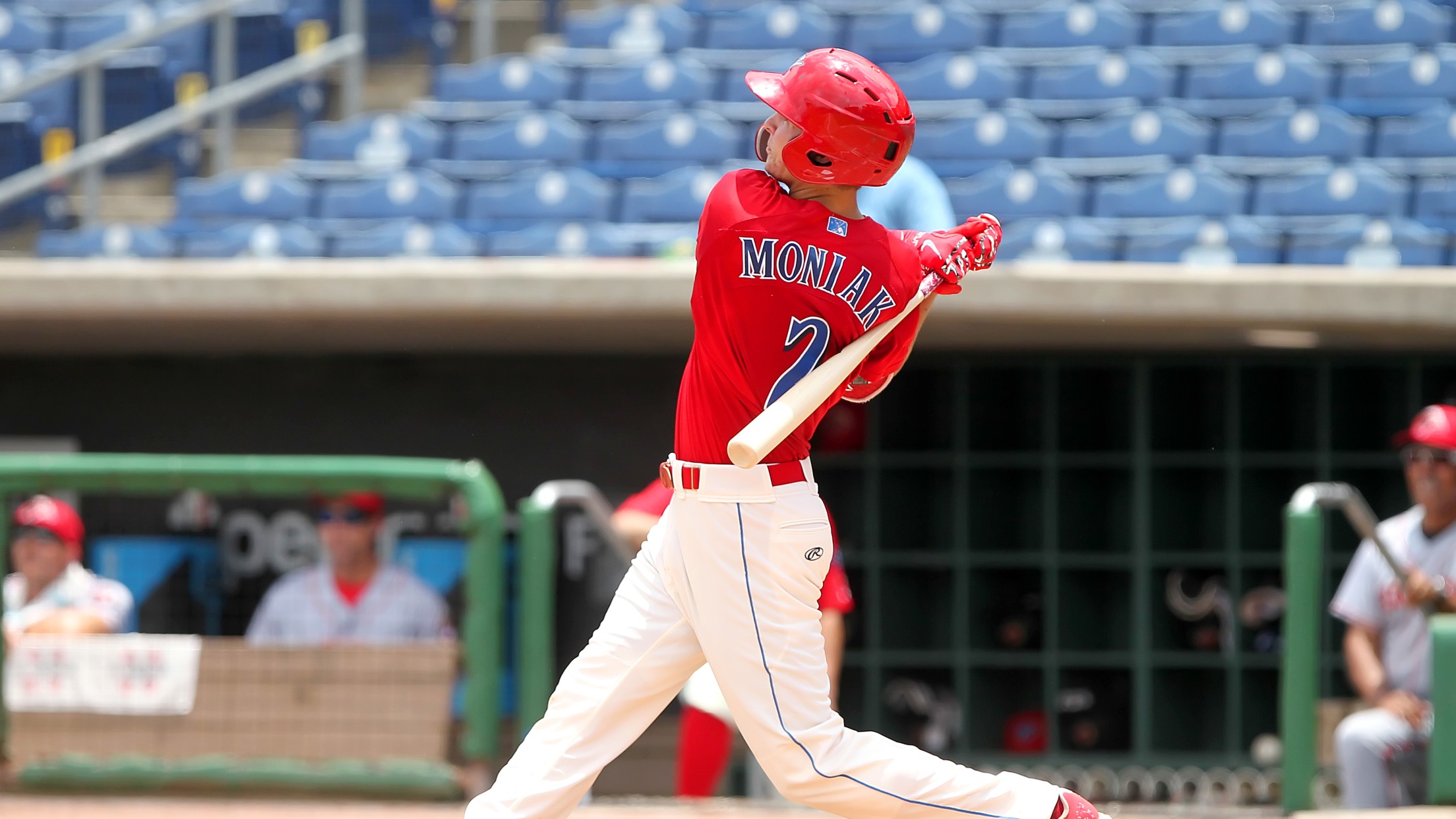 It didn't take too long for Mickey Moniak to get comfortable again.In his first game since June 6, Philadelphia's No. 4 prospect went 3-for-4 with three RBIs and two runs in Class A Advanced Clearwater's 7-4 win over Tampa at Spectrum Field.
Prospect Roundup: Games of May 30
Dunning shines in Rickwood Classic; Moniak starting to hit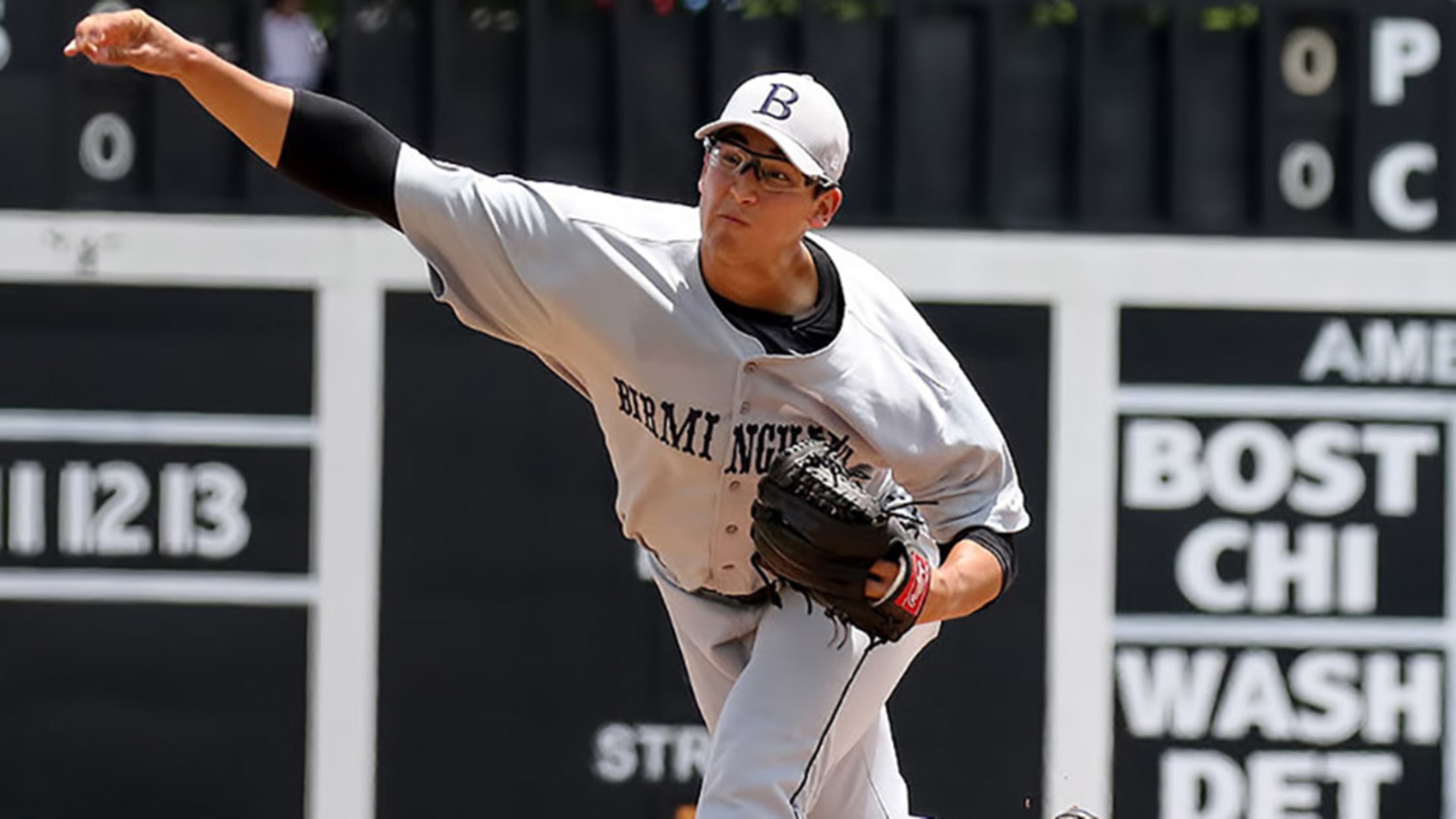 Theme of the dayIt's Ronny Rodríguez's world: Ronny Rodriguez has played 811 games in the Minor Leagues, 281 of them at Triple-A. None were more memorable than his performance for Triple-A Toledo on Wednesday. The 26-year-old not only homered twice in the Mud Hens' 12-7 win at Syracuse but he also
Moniak hopes to turn corner with big night
Phillies prospect nabs three singles in first multi-hit game of year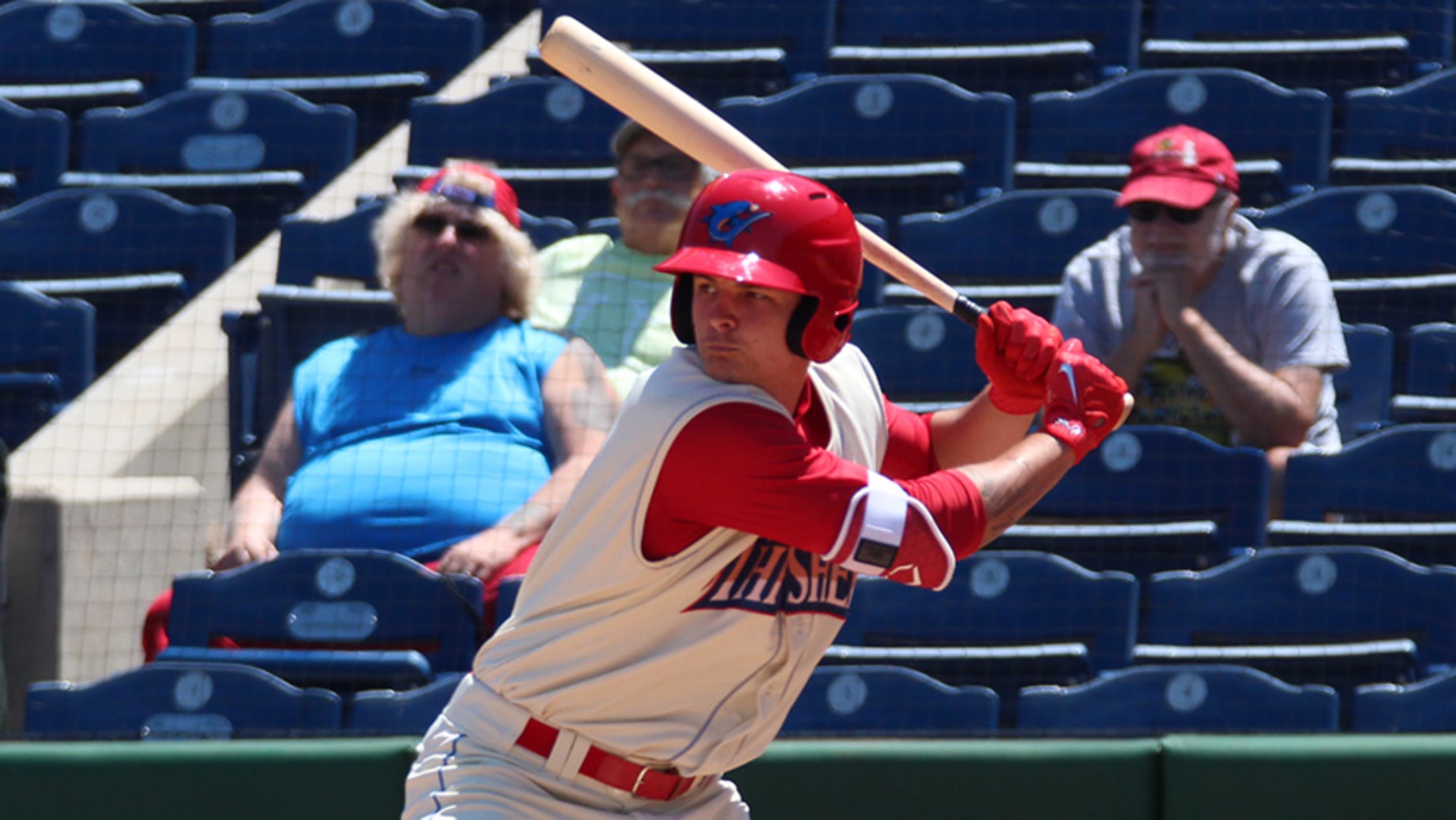 By his own admission, Mickey Moniak has struggled to this point in his pro career.The No. 1 overall pick in 2016 -- who hit just .236/.284/.341 last season for Class A Lakewood -- came into Thursday's game for Class A Advanced Clearwater batting just .160 with 13 strikeouts in 50
Toolshed: Analyzing 2018 prospect assignments
Looking at the most, least aggressive Opening Day player moves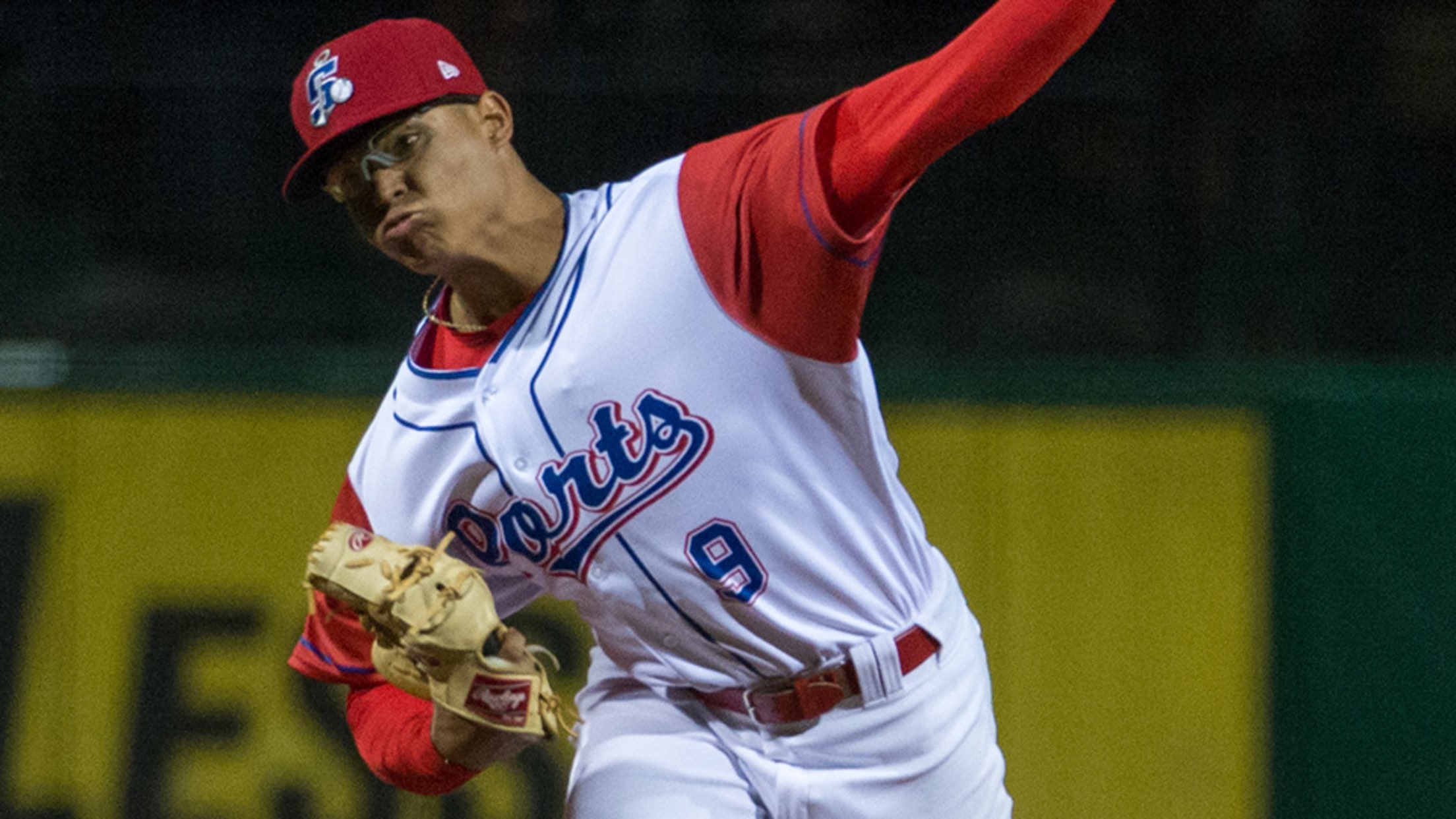 It's the Goldilocks scenario of the Minor Leagues: Some Opening Day assignments feel aggressive; some don't feel aggressive enough, while others feel just right.Major League organizations often attempt to thread the needle early in players' careers. They want them to be challenged, but they also want them to taste success
Prospect Roundup: Games of June 27
First overall picks Moniak, Lewis stand out in lower levels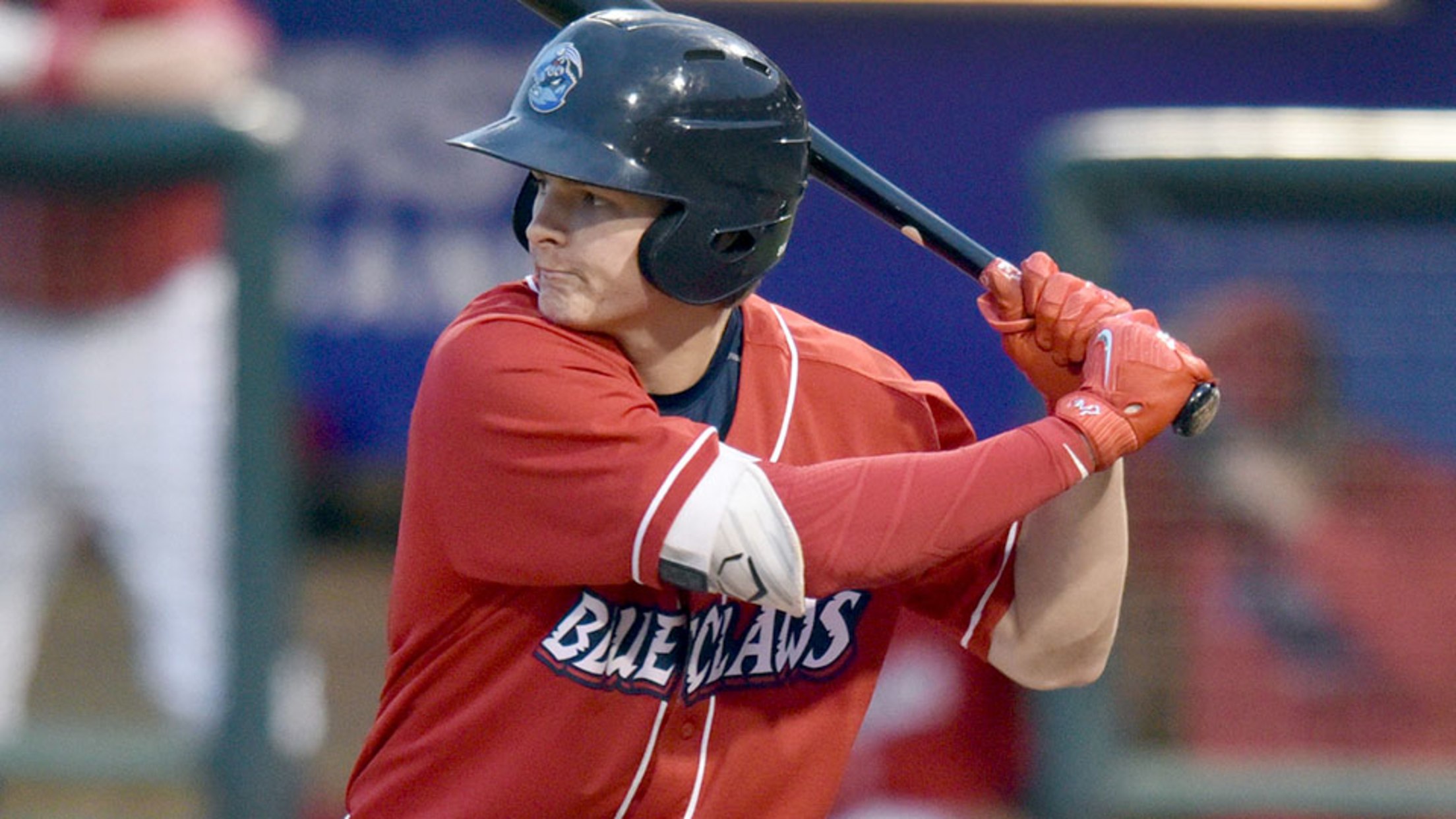 Dodgers OF Alex Verdugo, Triple-A Oklahoma City: 1-for-4, K -- Normally, this isn't the type of line that makes it into the Roundup, but with his single in the fifth inning Tuesday night, the Dodgers' No. 2 prospect extended his hitting streak to a career-best 17 games. According to Oklahoma
Phillies' Moniak puts up first pro four-hit game
No. 14 overall prospect reaches five times, leads Class A hit parade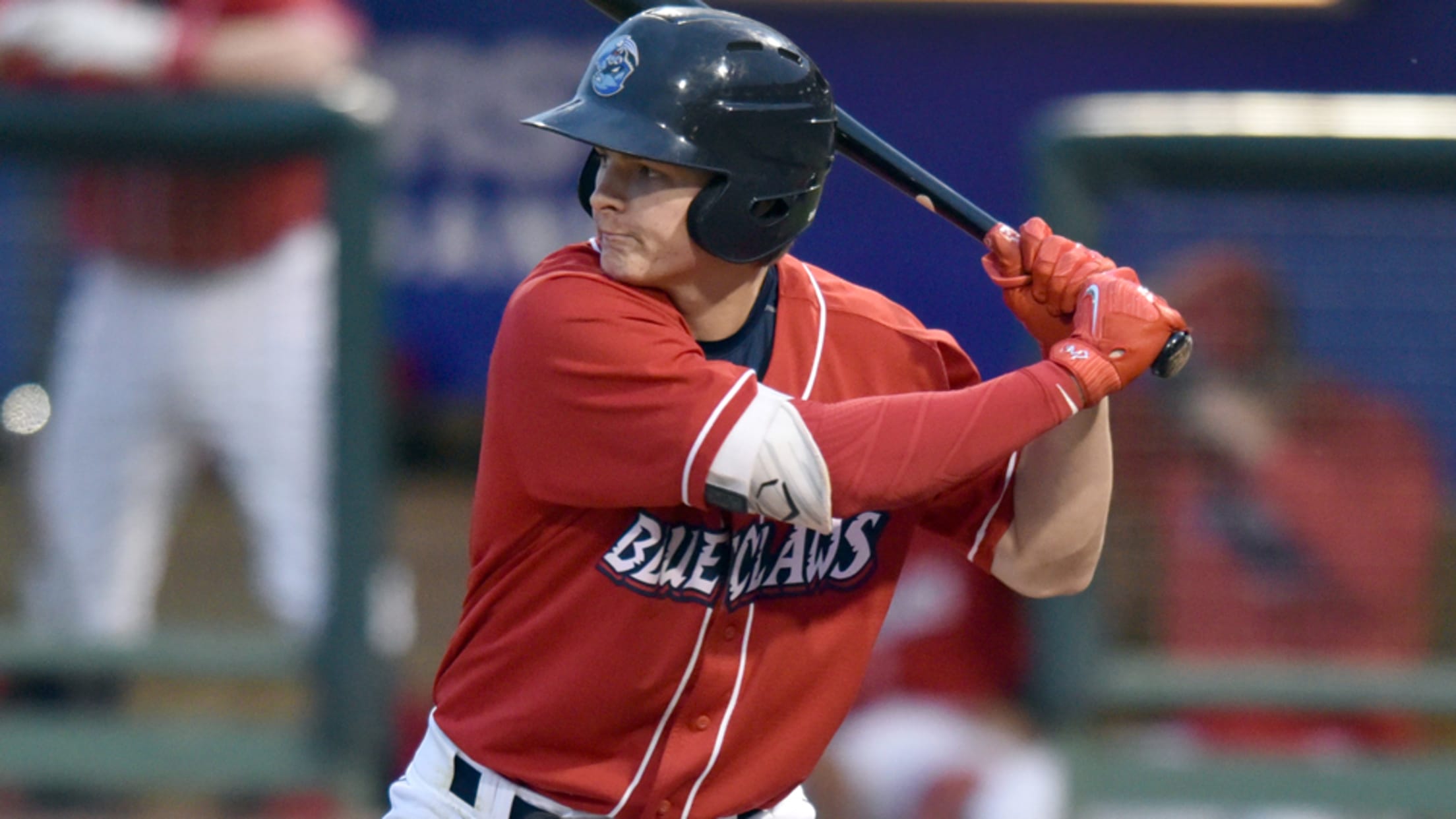 Mickey Moniak recently found himself in a funk at the dish, but he swatted it away Wednesday."The past week-and-a-half or couple weeks, by my standards, I've been struggling a little bit. I haven't been sticking to my approach at the plate," Philadelphia's No. 2 prospect said. "Tonight, I wanted to
Moniak seizing opportunities with BlueClaws
Phillies No. 2 prospect hits first homer of year, scores winning run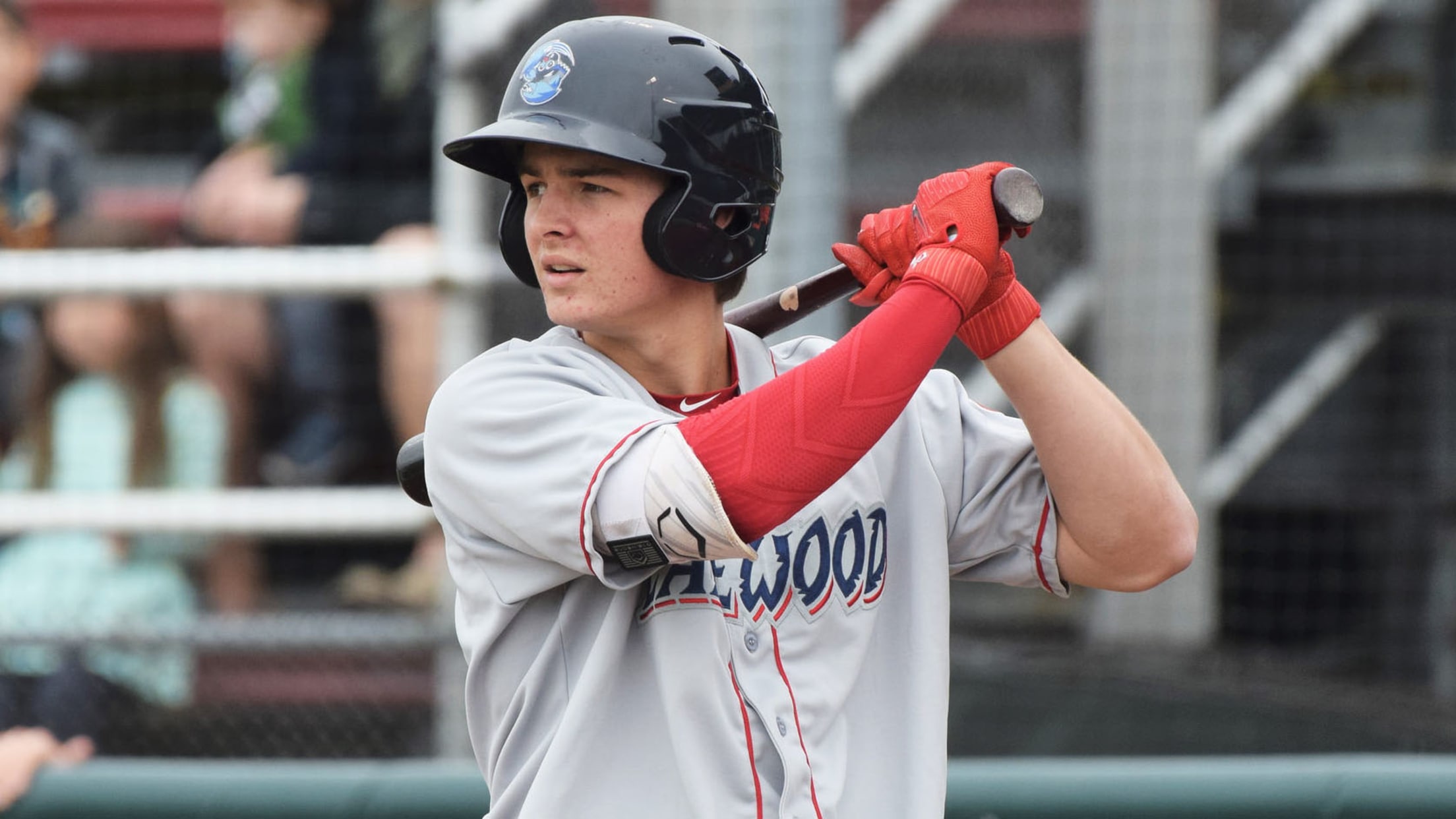 With a clear sense of what he wanted to do at the plate, Mickey Moniak took advantage of his chances Monday."A huge part of maturing in this game as a hitter is to find an approach that works for you," he said. "You've got to know your strengths. You've got
Moniak continues hot start in first full season
Phils' No. 2 prospect caps 3-for-5, three-RBI night with key hit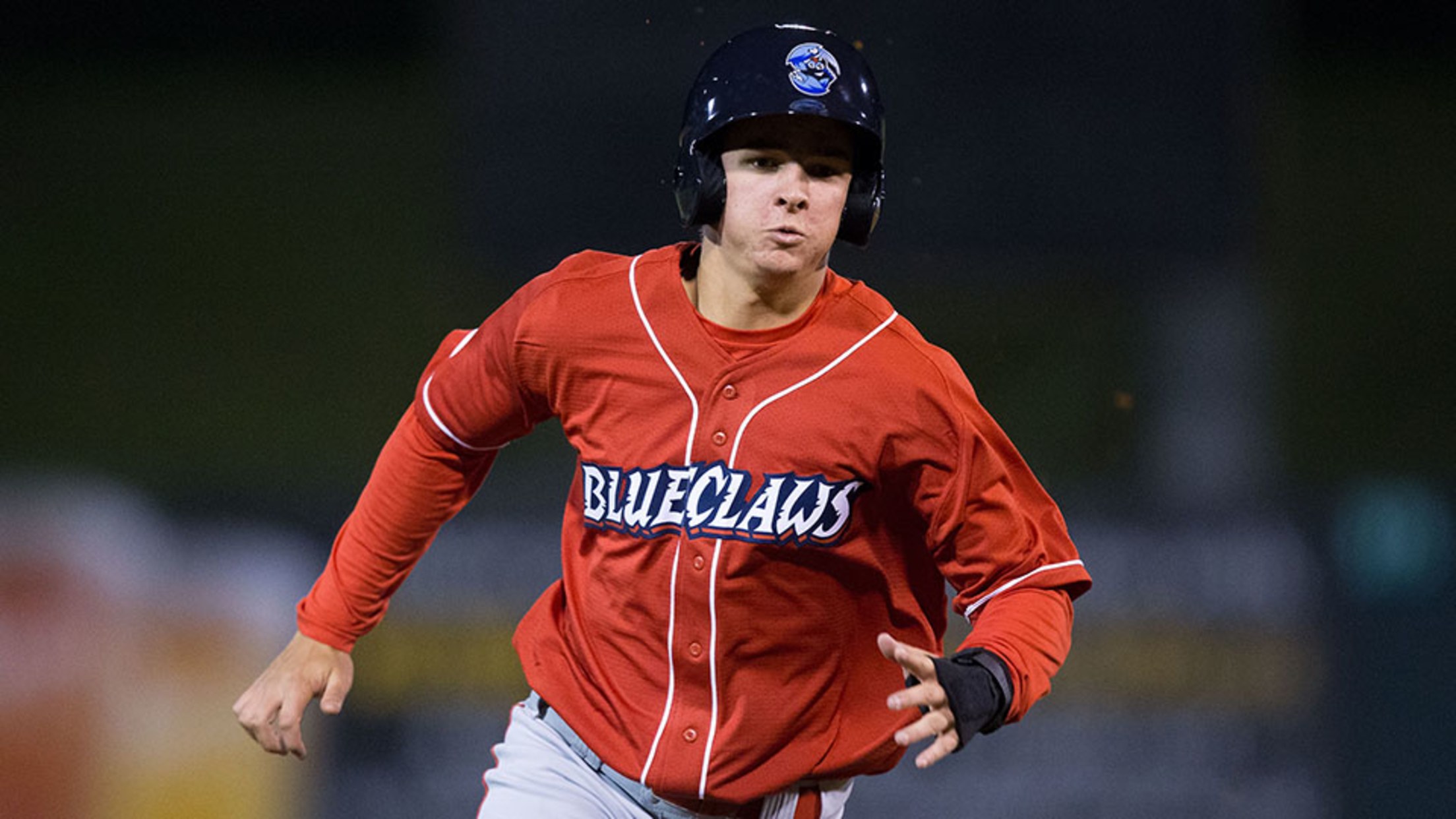 Playing under bright lights and lofty expectations is not something every player can handle, but Mickey Moniak is thriving under those conditions.The Phillies' second-ranked prospect plated the go-ahead run with a 10th-inning double and went 3-for-5 with three RBIs on Saturday as Class A Lakewood outlasted Kannapolis, 8-4, at Intimidators