Two-Out RBI Single by Hunter Bishop Enough for Emeralds 
Hops Strikeout 15 in Loss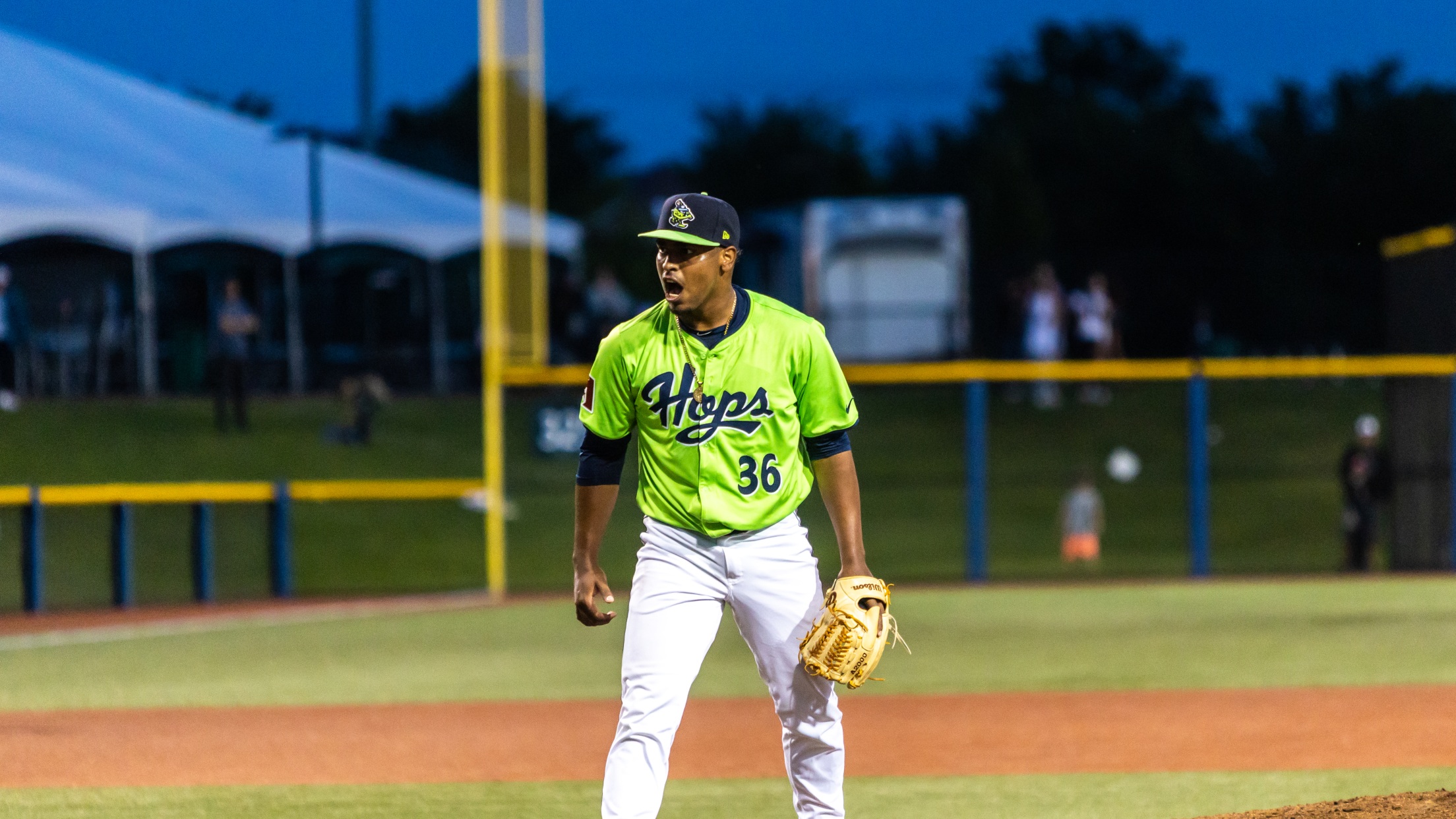 Hillsboro, OR (July 6, 2022) – Hillsboro pitching struck out 15 Eugene hitters, but the offense couldn't get the timely hit as they left nine runners on base in a 1-0 loss. Scott Randall struck out six, Andrew Saalfrank struck out five and Gerald Ogando struck out four, with Ogando
Four Home Runs by Eugene Too Much for Hops to Overcome 
Vukovich and Tawa Combine for Seven Hits in 7-6 Loss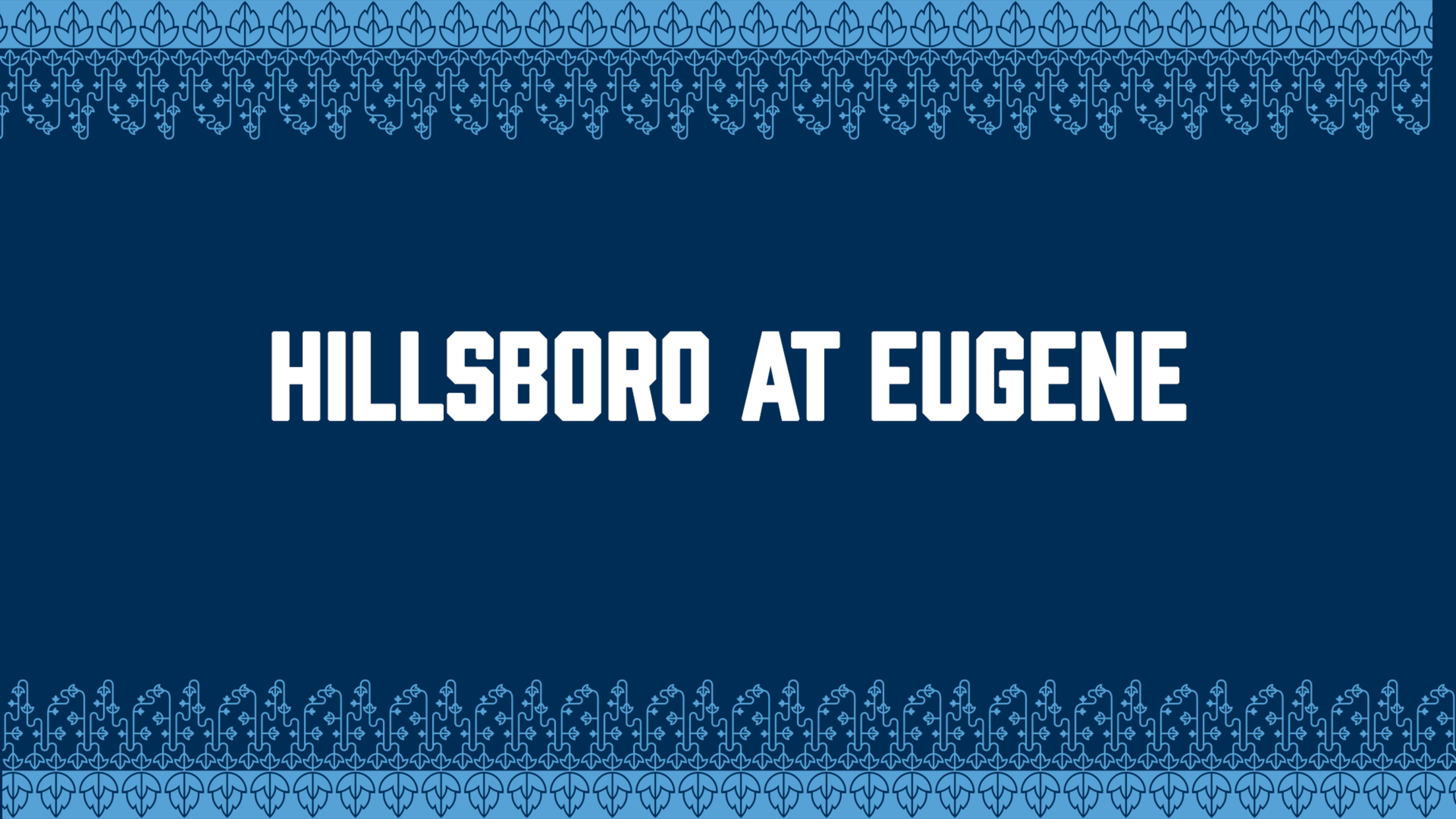 Eugene, OR (May 4th, 2022) - Hillsboro heads south to Eugene for a six-game series at PK Park with the Emeralds. Eugene, the High-A affiliate of the San Francisco Giants, have six of the top ten prospects in the system. The Emeralds would hit four home runs against Hillsboro pitching,
Dunham shows twice as much power
Yankees prospect belts two long balls, drives in four runs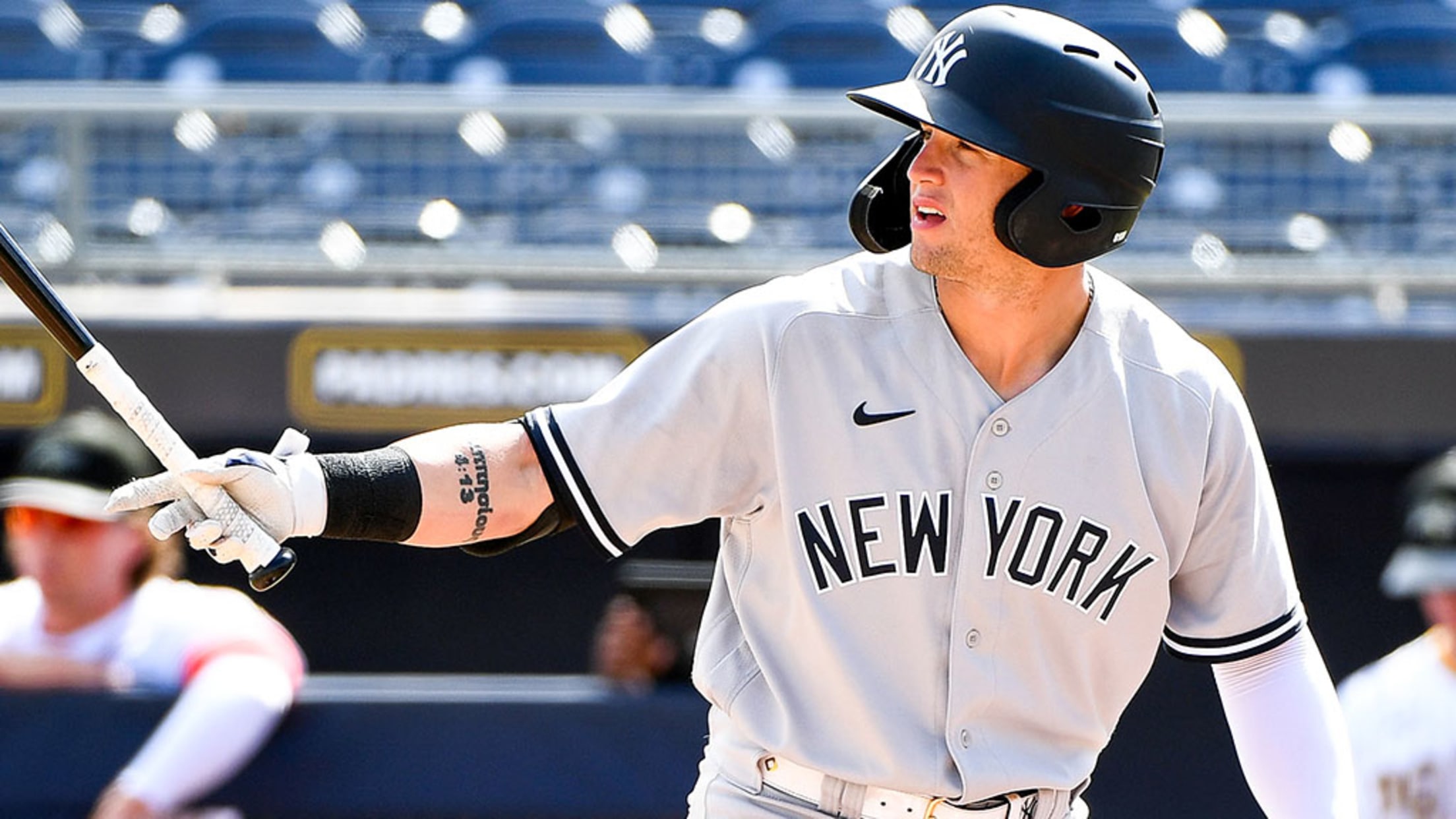 Surprise 5, Peoria 1 Elijah Dunham smacked a pair of home runs to power the Saguaros victory. The 24th-ranked Yankees prospect finished 3-for-4 with four RBIs. Dunham crushed a 3-2 offering 435 feet at 109 mph to right-center field for a solo shot in the first inning. Four frames later,
Roundup: Giants invite Luciano, Ramos to camp
Padres, Orioles also bringing Top-100 talents to Spring Training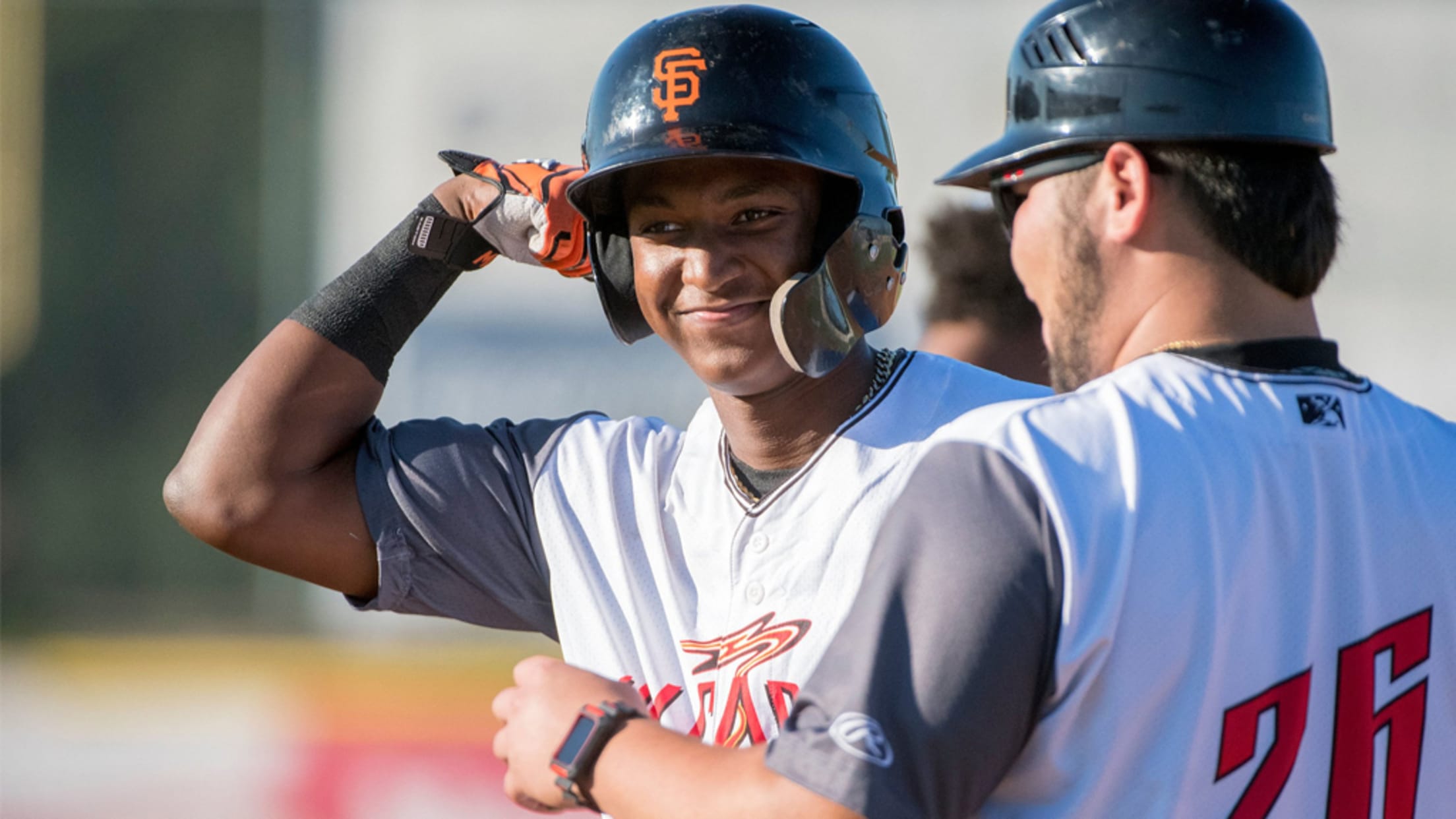 Joey Bart made his Major League debut during the shortened 2020 season. This spring, the Giants will take a closer look at their three other Top-100 prospects. No. 16 overall prospect Marco Luciano, No. 82 Heliot Ramos and No. 83 Hunter Bishop all received non-roster invitations to San Francisco's Major
State of the System: San Francisco Giants
Bart, Ramos will play major part in ongoing youth movement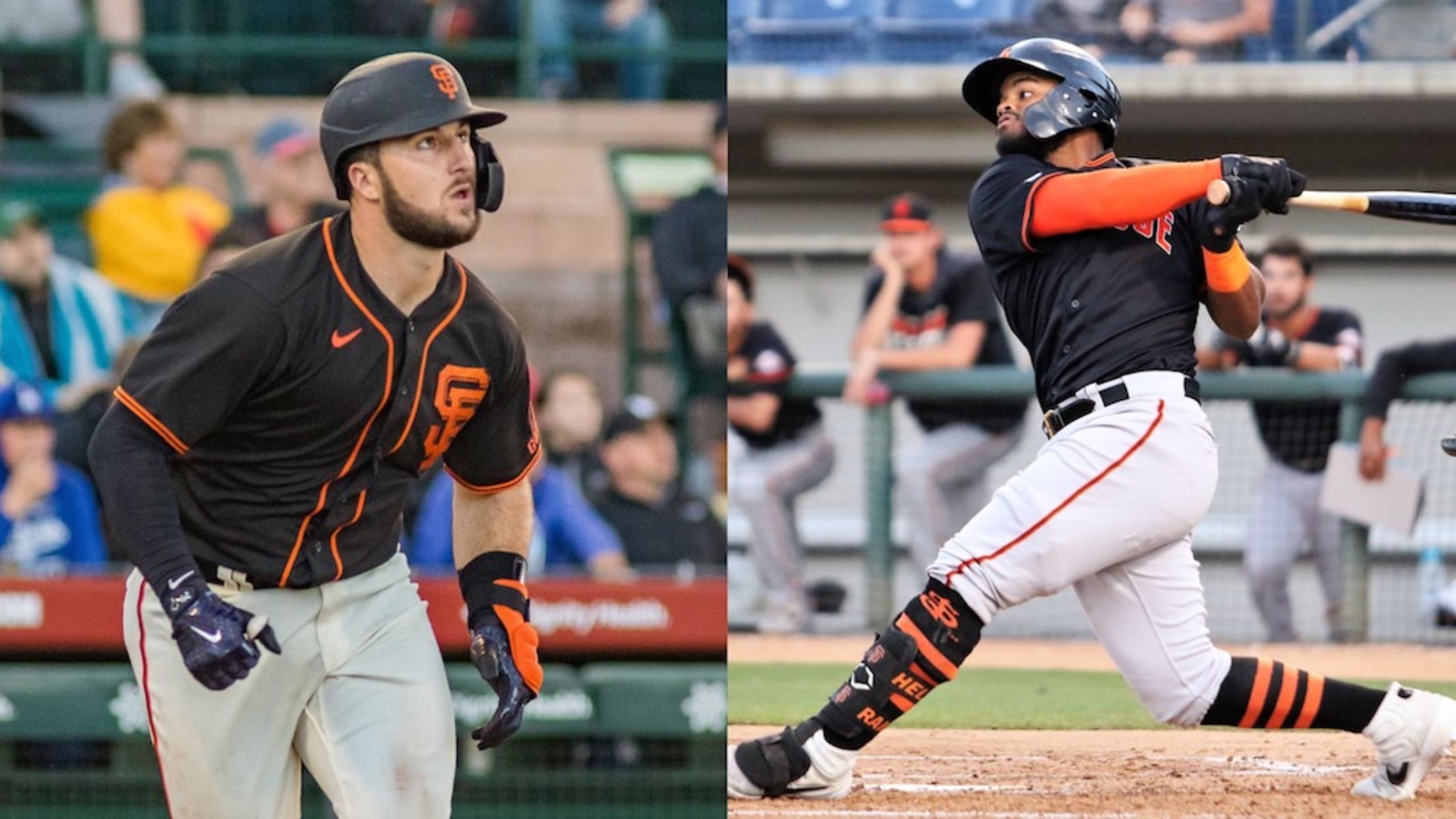 Starting in October and running through the end of the year, MiLB.com's State of the System series will evaluate the strengths and weaknesses of each Major League organization, highlights prospects who've made the biggest strides in 2020 and offers a peek at 2021. Following a decade in which the San
Prospects in the Giants' 2020 player pool 
Up-and-coming talent could gets some looks from San Francisco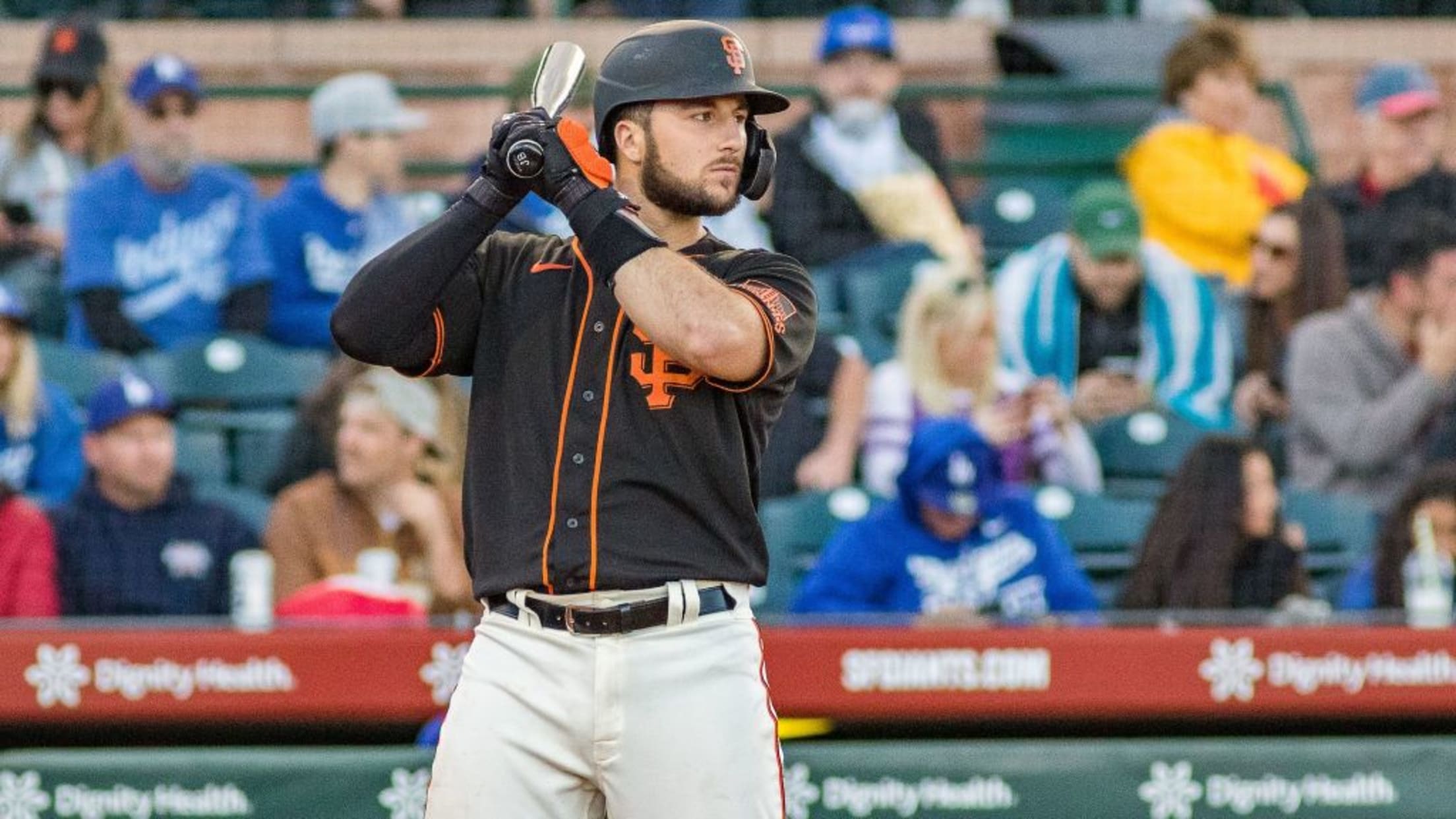 As part of the new rules for the 2020 Major League season, each of the 30 organizations will maintain a 60-man player pool for the duration of the campaign. Some members of the player pool will feature on the active Major League roster while others will work out at an
Giants' Bishop tests positive for COVID-19
Team's No. 4 prospect left off initial summer camp roster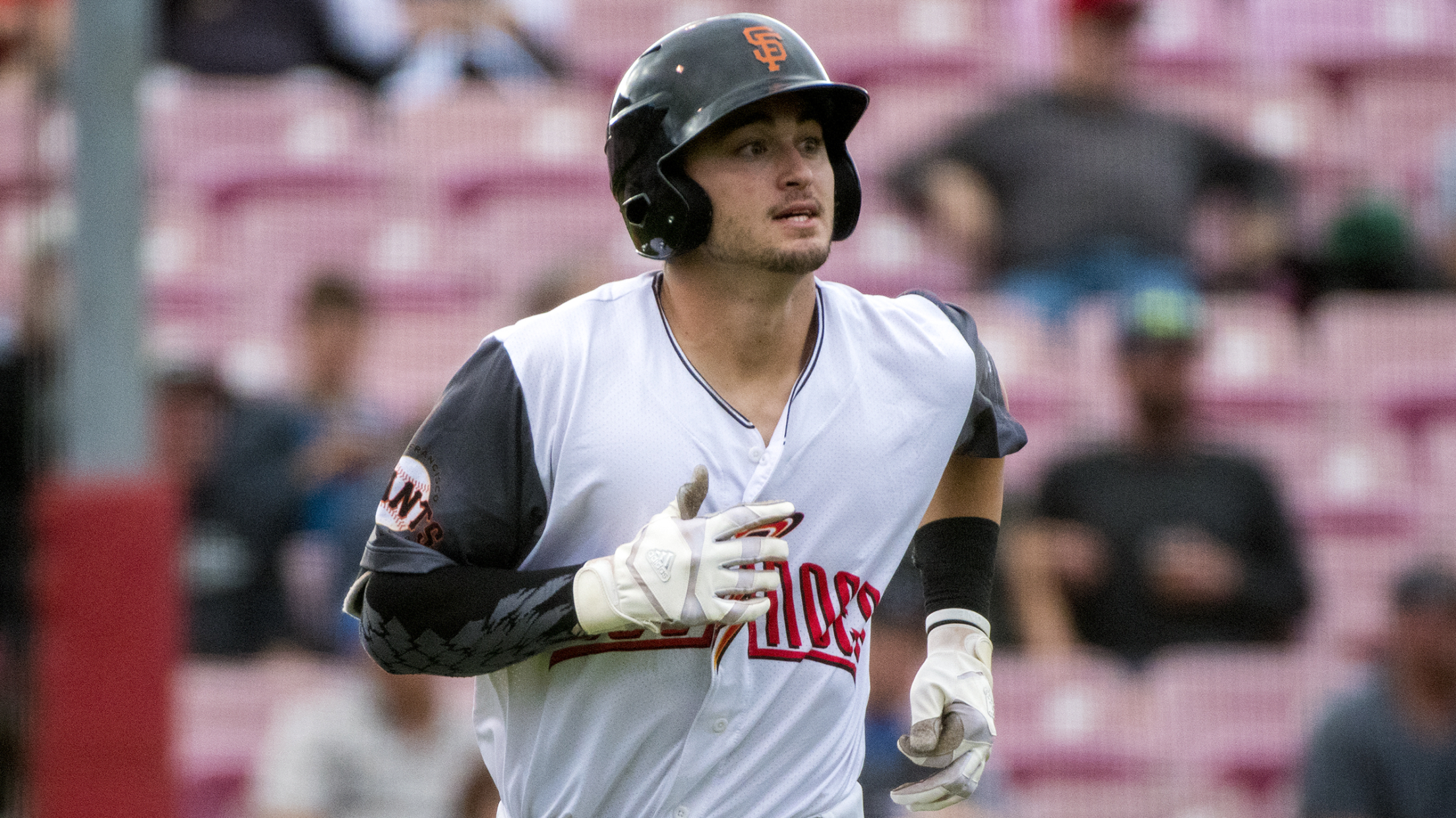 Giants No. 4 prospect Hunter Bishop tested positive for COVID-19 last Friday and subsequently was left off the team's 51-man initial summer camp roster released Monday. According to a report by MLB.com, San Francisco president of baseball operations Farhan Zaidi said Bishop has experienced "very mild" symptoms and his condition
Bishop bringing steady head into the future
Giants first-rounder poised for success when baseball resumes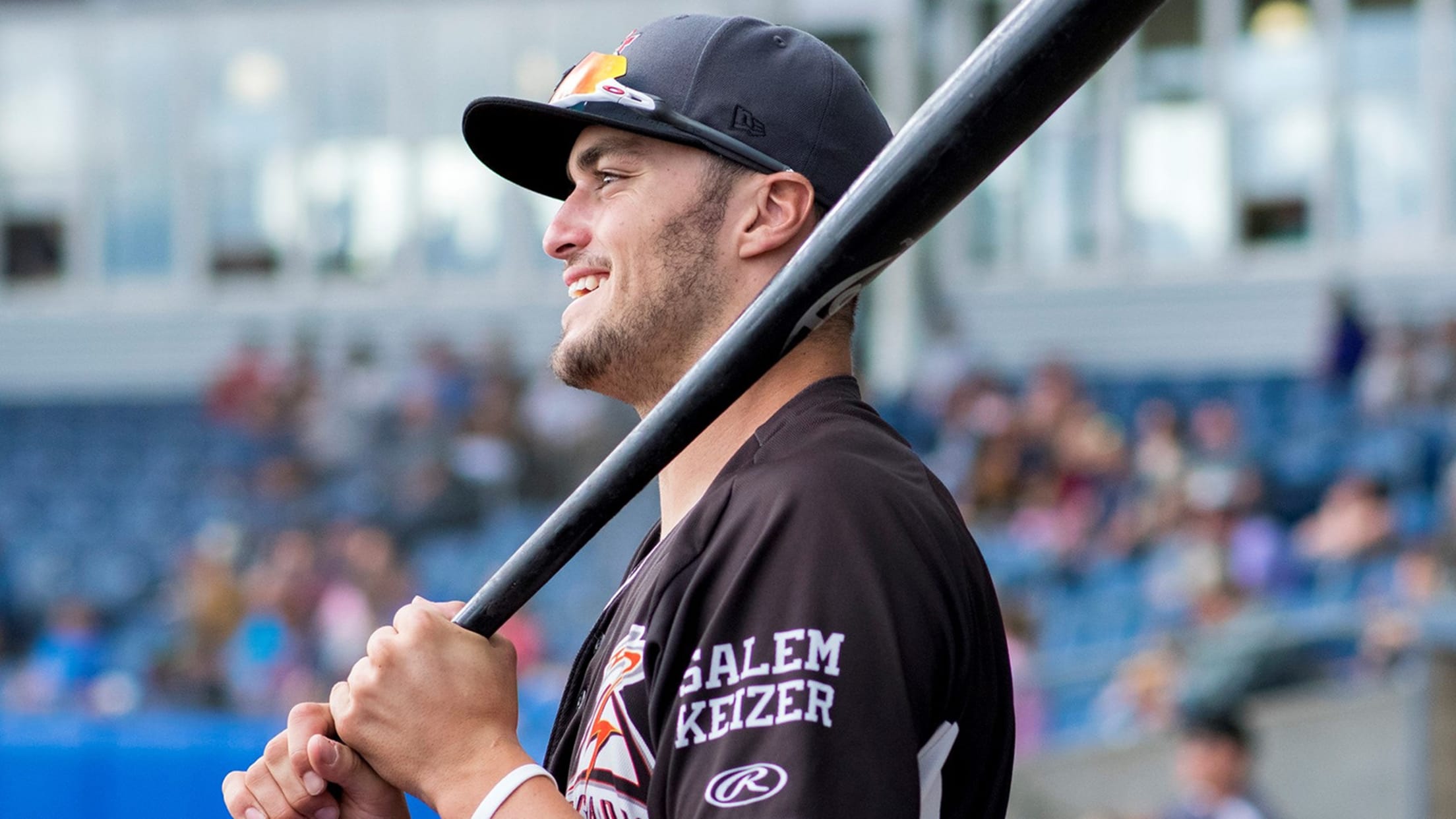 SCOTTSDALE, Arizona -- For Hunter Bishop, the last year has been all about learning to stay, in his words, "even-keeled."At 21 years old and in his first Spring Training -- which was cut short when baseball took a back seat to safety with the spread of the COVID-19 pandemic -- MLB.com's
Giants' Luciano, Bishop land on IL
Top prospects shelved by Class A Short Season Salem-Keizer
Infielder Marco Luciano and outfielder Hunter Bishop, two of the Giants' top four prospects, were placed on the injured list Friday night by Class A Short Season Salem-Keizer.According to a tweet by the team, Luciano has a strained right quadriceps, while Bishop has turf toe on his left foot. It's
August 18th: Armani Smith triple, Hunter Bishop home run fuel Volcanoes in 13-4 win.
In the bottom of the third inning, Alex Canario hits an RBI single that scores Hunter Bishop and cuts the deficit to 2-1.
August 16th: Volcanoes losing streak goes up to six in 9-2 loss to Eugene
In the top of the seventh inning, after Eugene takes an 8-1 lead, Hunter Bishop hits a solo home run to right field to make it an 8-1 game.
August 14th: Volcanoes drop first game to Eugene 4-2
In the top of the first inning, Carter Aldrete hits a single into short right field that scored Hunter Bishop and gives the Volcanoes a 1-0 lead.
August 10th: Volcanoes sweep Hops in thriller 12-9
In the bottom of the first inning, after a rain delay that lasted almost an hour and a half long, Sean Roby hits his first home run since he won the home run derby, his second of the year, which also scores Tyler Fitzgerald and Hunter Bishop and gives the
August 9th: Roby walks off as S-K caps off comeback 8-7
In the bottom of the fourth inning, after Hillsboro takes a 4-0 lead, Logan Wyatt is back at it again with his second home run in as many days that also scores Sean Roby and cuts the lead to 4-2.
Volcanoes Shutout Hops in Finale
Frias suffers loss despite incredible effort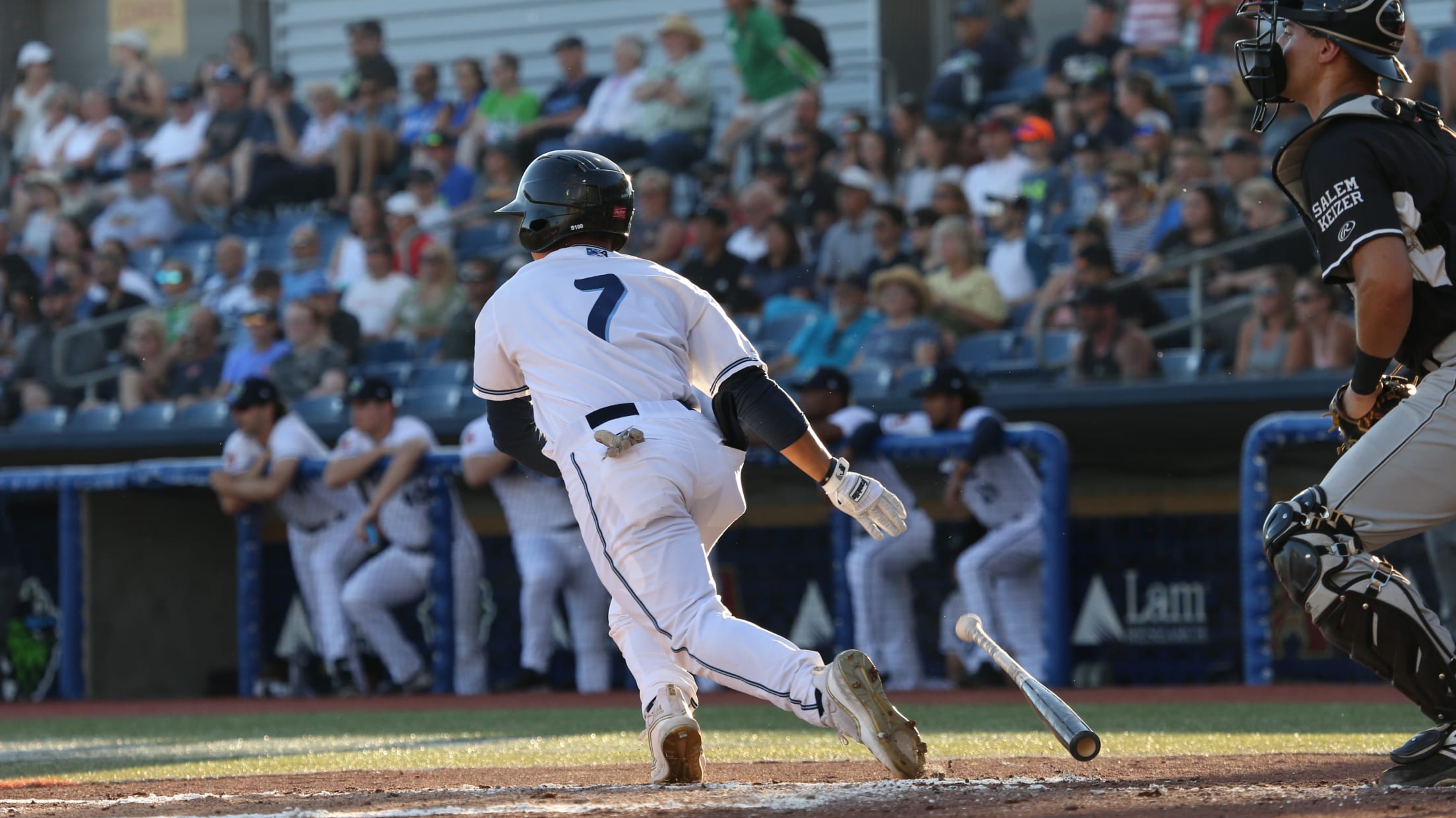 It was a battle between the Volcanoes' Travis Perry and the Hops Luis Frias, both top talents in the Northwest League. Frias was his usual self, scattering five hits over five innings and striking out four hitters. Perry, however, went shot for shot with Frias, throwing six innings of scoreless
July 17th: Bishop homers in 7-2 win over Boise
The Salem-Keizer Volcanoes move one step closer to the NWL first half division title after they beat the Boise Hawks 7-2 in the first game of the three game home series.
In the bottom of the first inning, Logan Wyatt hits an RBI single that scores Hunter Bishop to start it off at 1-0.