Round Rock Downs El Paso 6-3 in Labor Day Contest
Express C John Hicks, CF Elier Hernandez Drive Home All Six Runs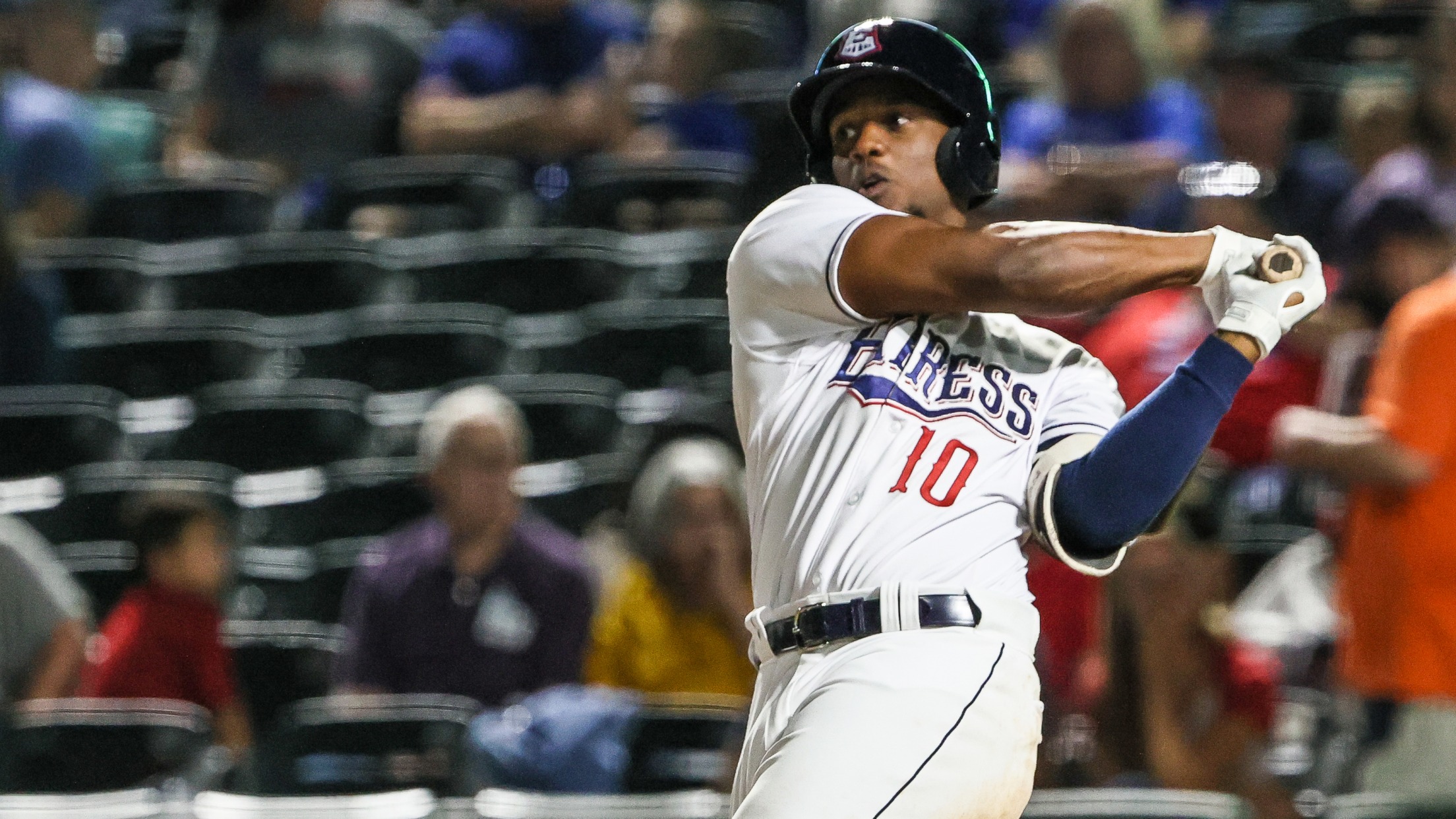 EL PASO, Texas – The Round Rock Express (53-53) secured a series victory over the El Paso Chihuahuas (42-64) on Monday night at Southwest University Park thanks to a 6-3 win. The E-Train homered its way to the win as Round Rock reached the .500 mark for the first time
Express Hang Tight, But Ultimately Fall 5-4 to Dodgers
Tuesday Night's Contest Saw Three Ties as Oklahoma City Claimed Win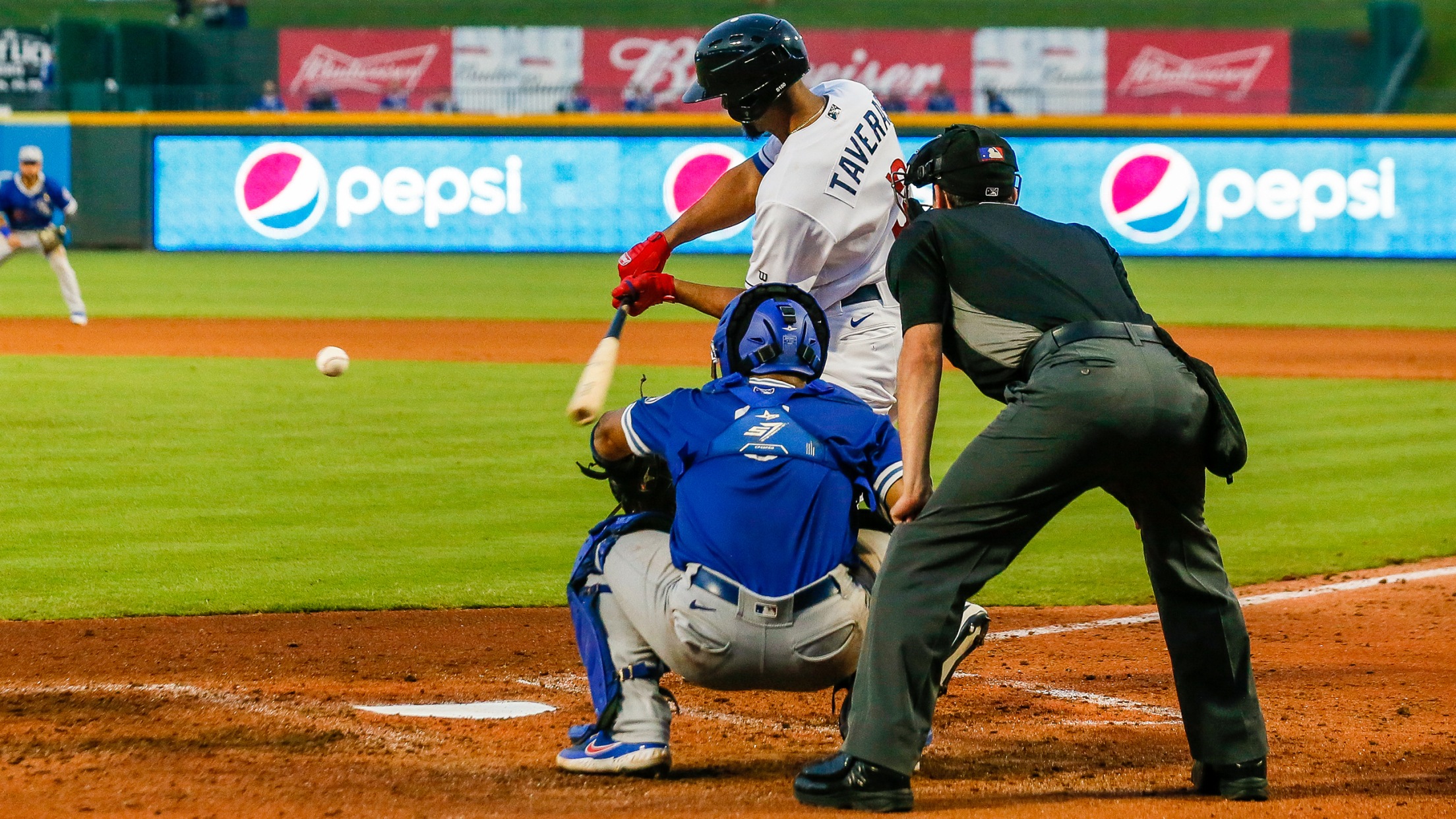 OKLAHOMA CITY – The Round Rock Express (42-47) fell to the Oklahoma City Dodgers (48-41) by a slim 5-4 final in a back-and-forth contest that saw three ties on Tuesday night at Chickasaw Bricktown Ballpark. The Dodgers' series-finale victory helped them claim a 4-1 series win. Round Rock reliever RHP
Miller's Career High 11 Ks Not Enough As Biscuits Even Series
Smokies Challenge Late But Fall Short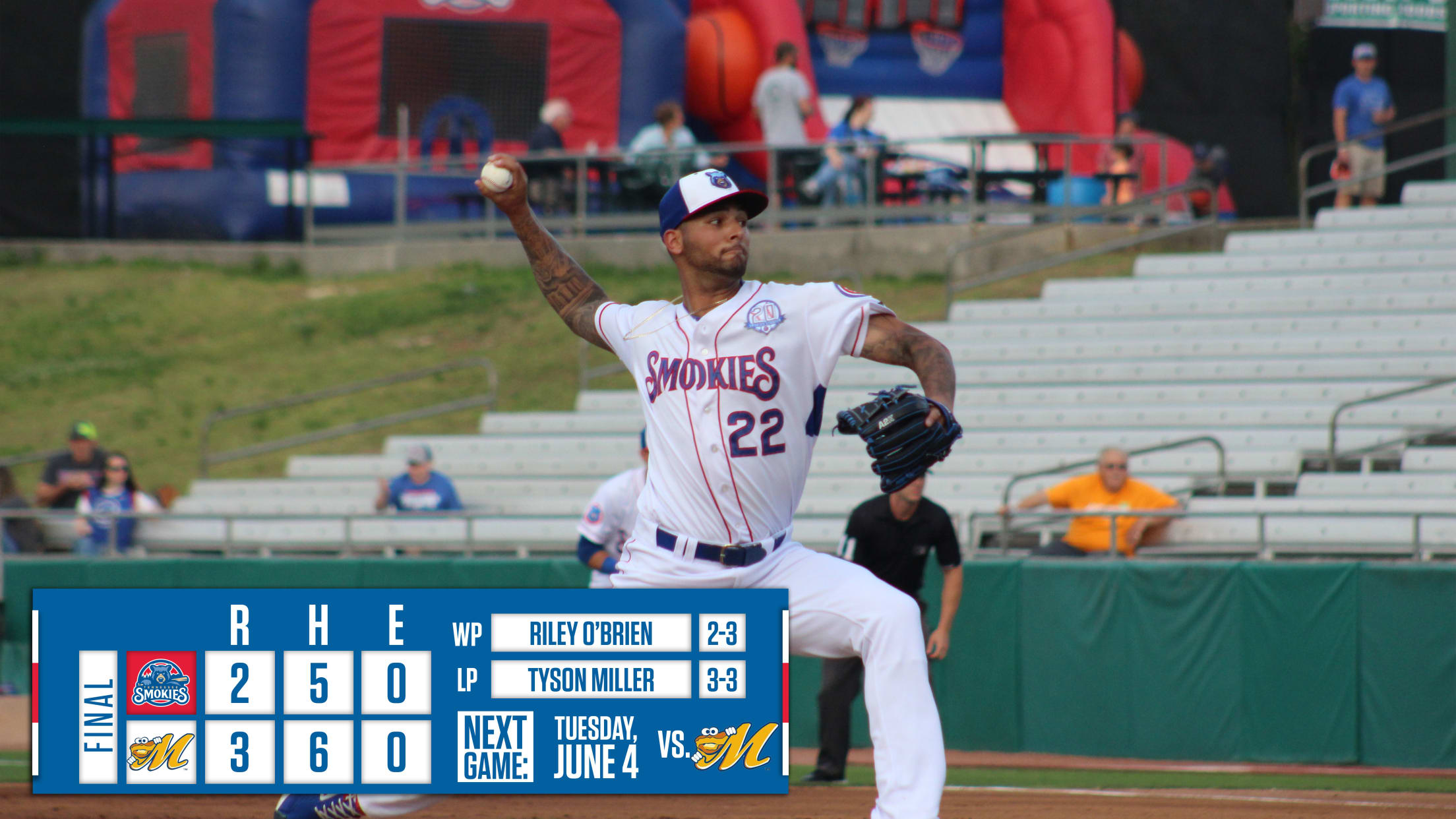 MONTGOMERY, AL - Tyson Miller's 11 strikeouts and six quality innings for the Tennessee Smokies (28-28) were not enough to get past the Montgomery Biscuits (33-23) in a 3-2 loss at Riverwalk Stadium in Montgomery on Monday night. The Smokies had allowed their opponents to score the first run of the ballgame
Machin, Myers, Miller Lead Smokies to Friday Night Win
Vimael Machin Falls Homer Shy of Cycle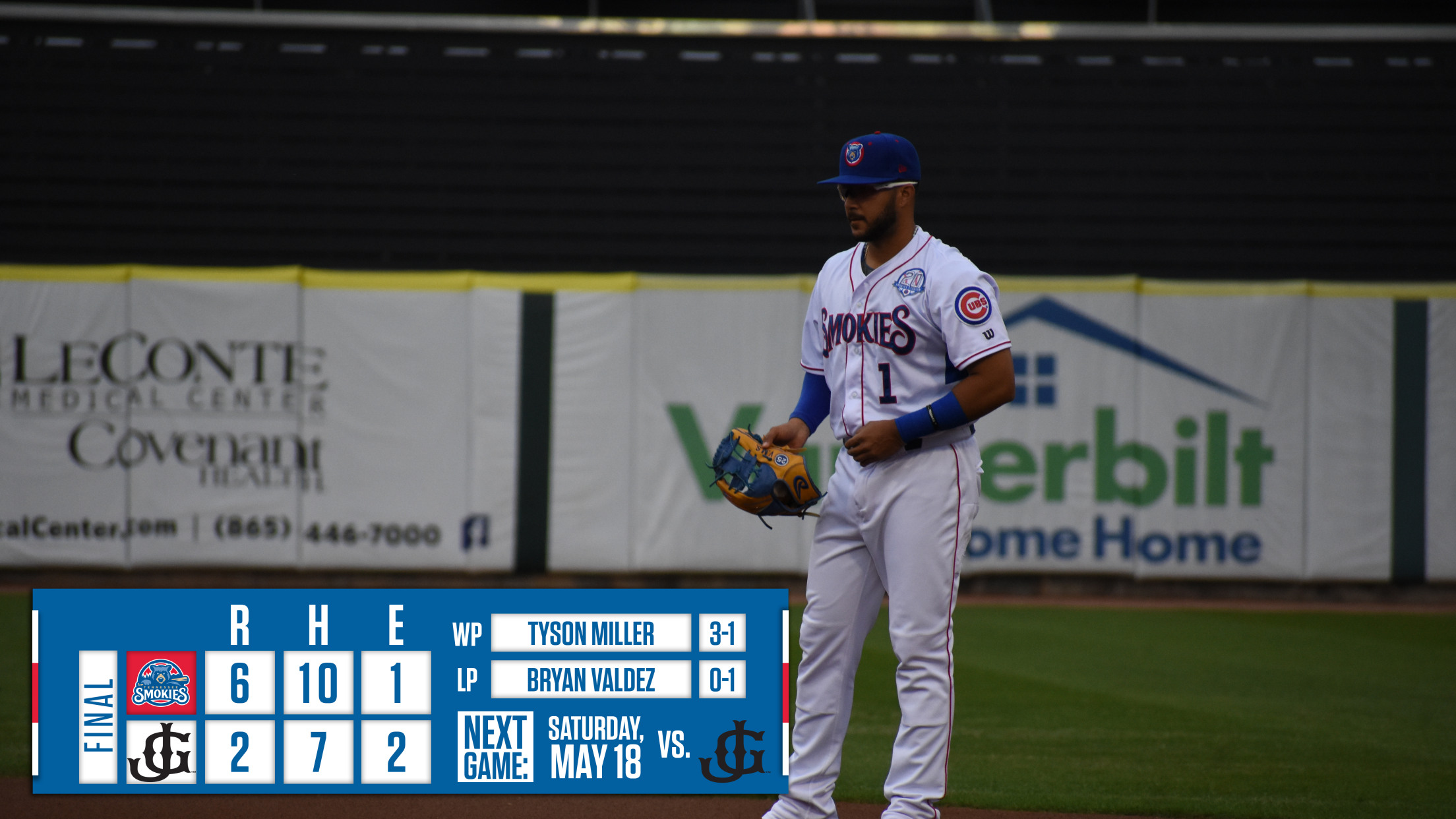 JACKSON, TN - The Tennessee Smokies (21-20) defeated the Jackson Generals (22-18) 6-2 Friday night at The Ballpark at Jackson for their fourth straight victory. Vimael Machin became the first Smokie to collect four hits in a game, he finished 4-for-4 with two doubles, a triple, a walk, and three
Bucs' Bolton headlines Pitchers of the Week
No. 27 Pirates prospect leads FSL with 0.77 ERA over six starts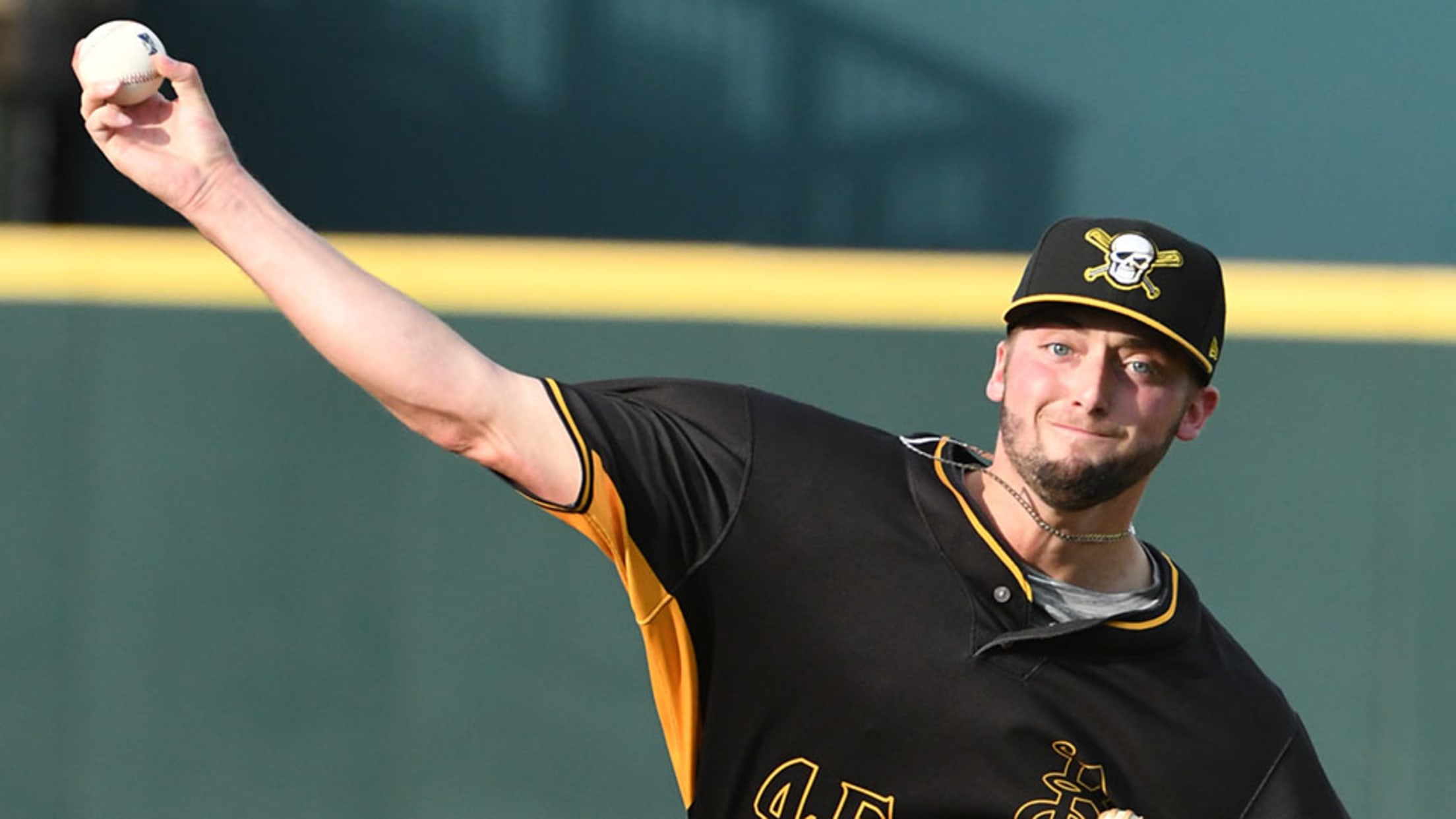 Cody Bolton has been arguably the most effective pitcher in the Florida State League this season. For one week, he's inarguably an award winner in the Class A Advanced circuit. The Pirates' No. 27 prospect has been named FSL Pitcher of the Week after tossing a career-high-tying seven scoreless innings
SL Weekly Awards: May 6-12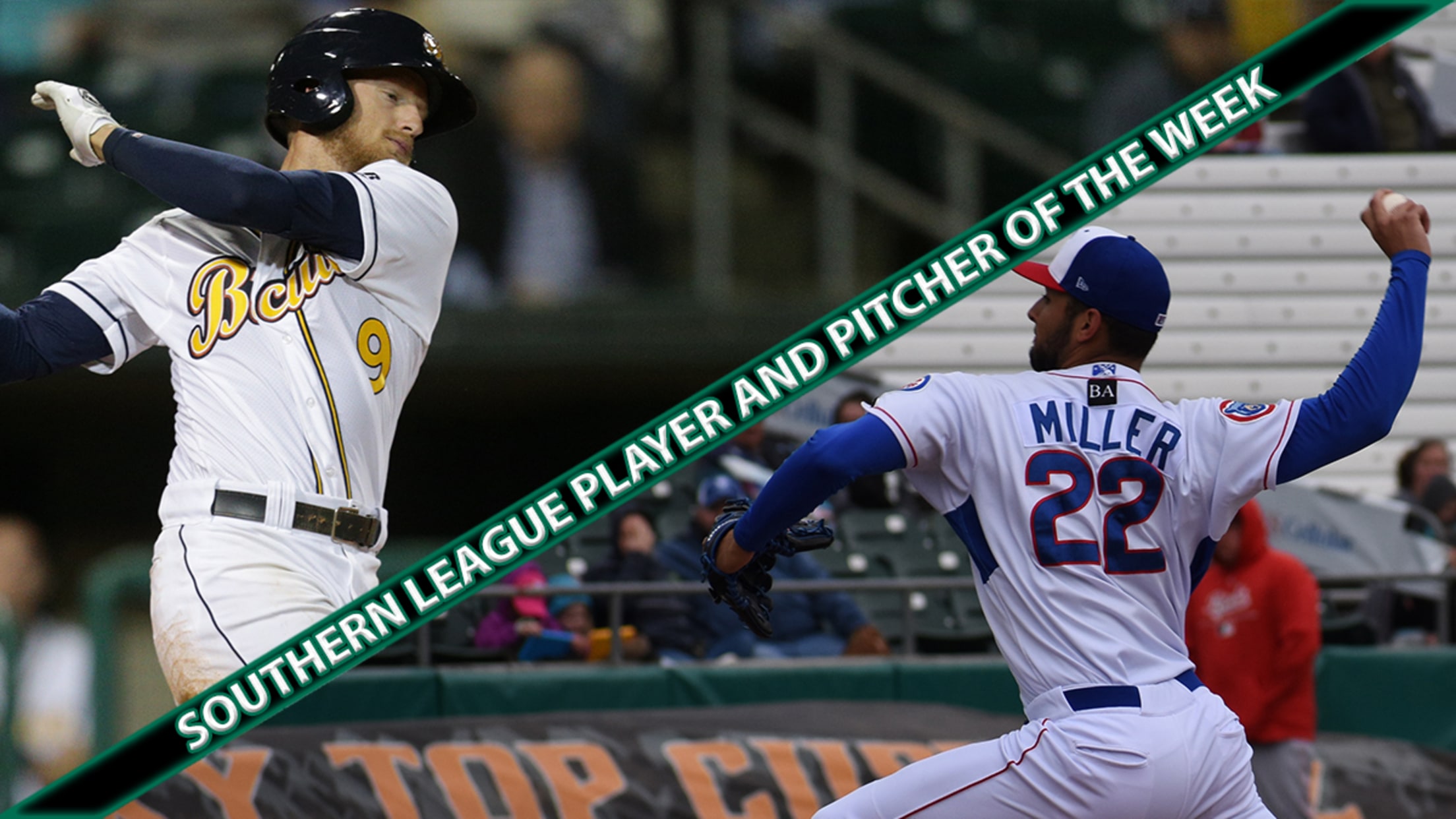 MARIETTA, GA - The Southern League of Professional Baseball Clubs are proud to name Montgomery Biscuits infielder Dalton Kelly the league's Player of the Week and Tennessee Smokies RHP Tyson Miller the Pitcher of the Week. Both awards recognize these players' performances for games during the week of May 6-12.
Smokies Win 5-1 in Series Opener Over Birmingham
Tyson Miller Impresses Again in Smokies Win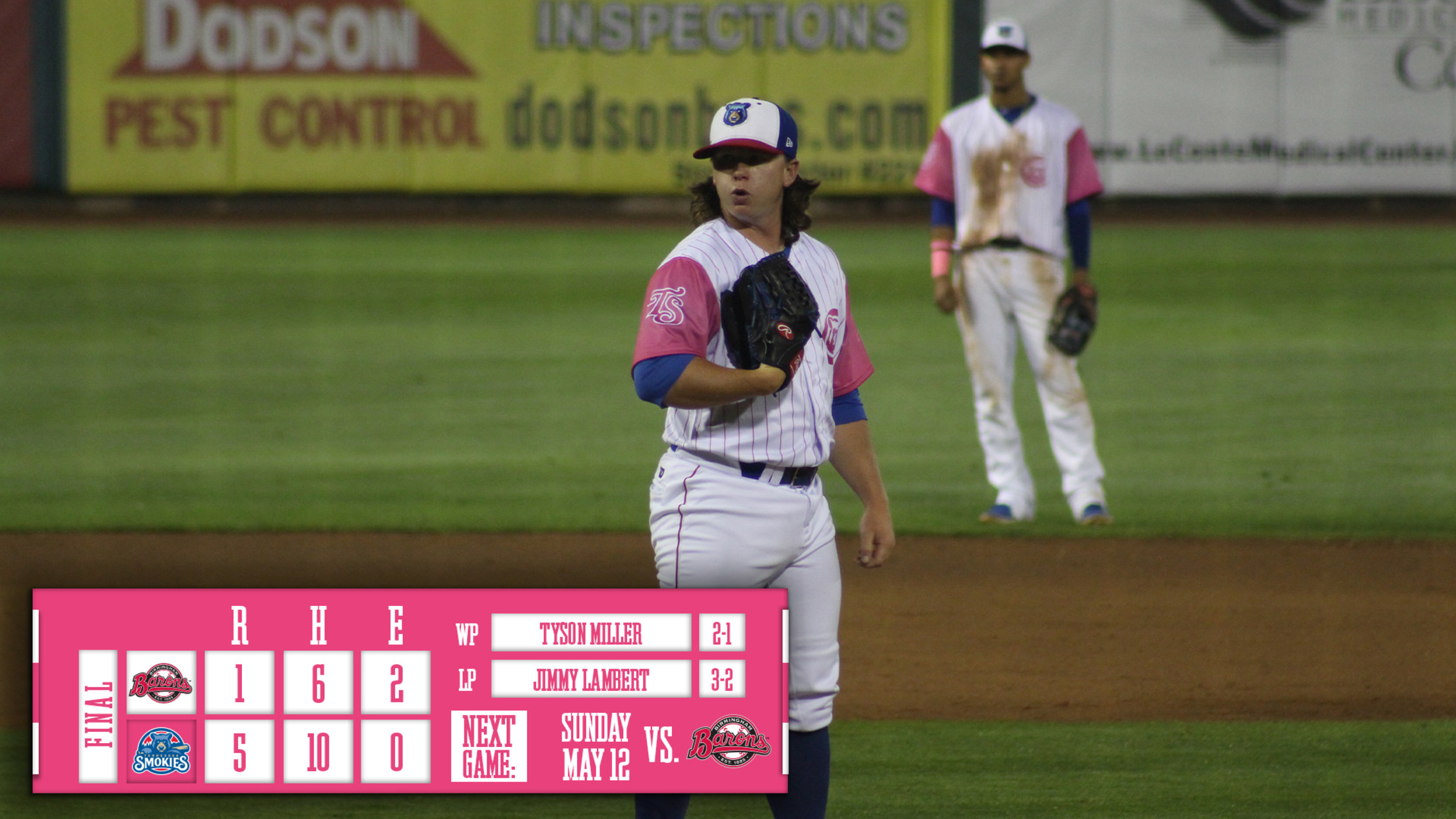 KODAK, TN - RHP Tyson Miller (W, 2-1) stole the show once again in the Tennessee Smokies (17-18) 5-1 win over their fellow Chicago Major League Affiliate, the Birmingham Barons (13-22) at Smokies Stadium on Saturday night. Miller added another strong performance to his stats. He tied a career high
Late Rally Falls Short in Chattanooga
Miller's Six Scoreless Frames Not Enough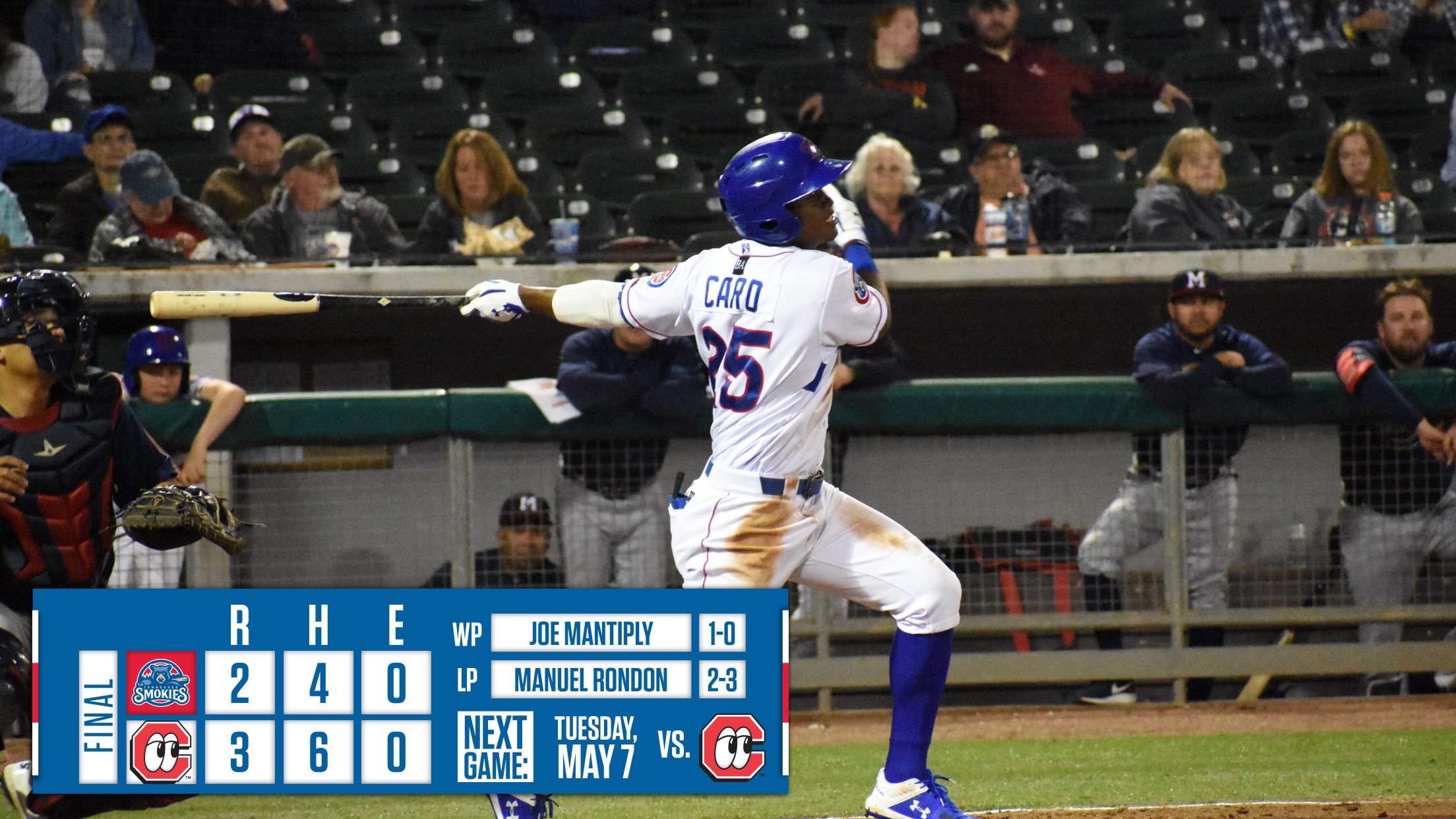 CHATTANOOGA, TN - The Tennessee Smokies (15-15) fell to the Chattanooga Lookouts (16-13) in the series opener at AT&T Field, 3-2 on Monday night. RHP Tyson Miller dazzled once again with six scoreless innings.Both starting pitchers kept the game scoreless through the first six innings. Miller twirled his second consecutive
Miller Dominates Early, Smokies Walk Off Late
Caro Provides Heroics in the Tenth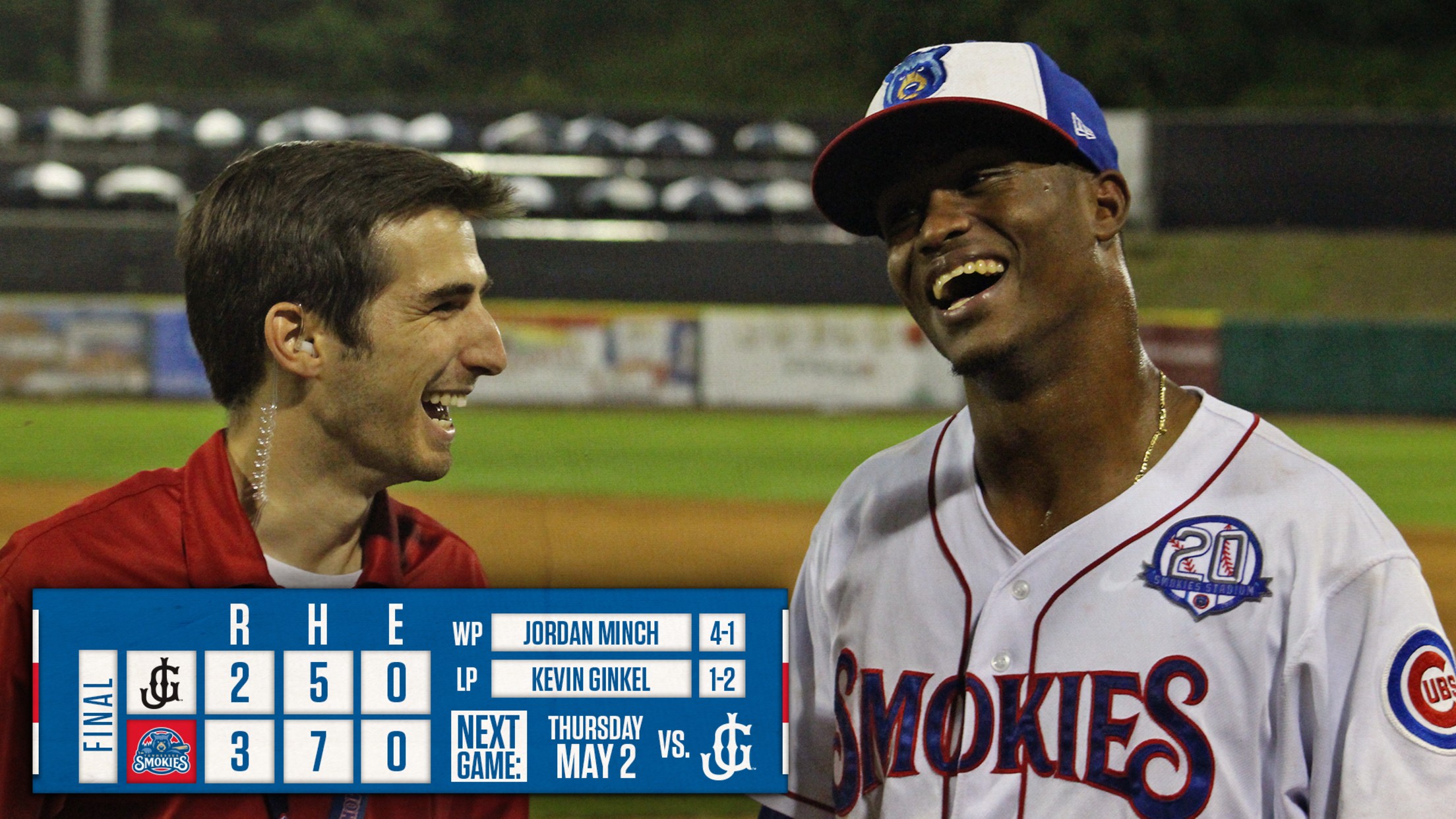 KODAK, TN - Roberto Caro's two-out, two-run walk-off single helped the Tennessee Smokies (12-12) defeated the Jackson Generals (13-11) 3-2 in ten innings Wednesday night at Smokies Stadium. RHP Tyson Miller retired the first 18 Generals to come to the plate and took a perfect game into the seventh inning.
Smokies' Miller flirts with perfection
Cubs No. 19 prospect retires first 18 batters, fans nine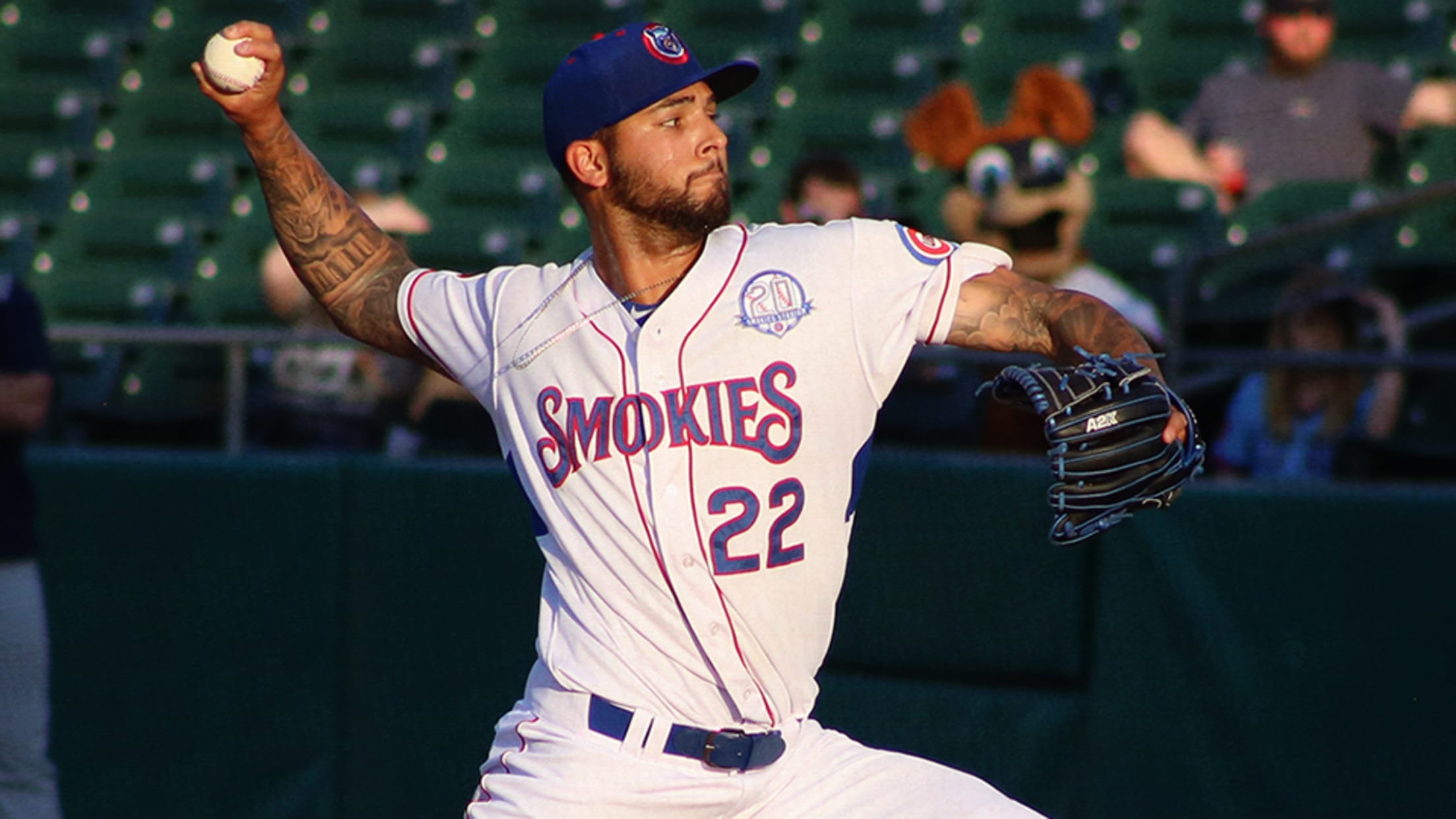 Tyson Miller has hit the books hard this year. He spent time in the "lab" during Spring Training. He's been tested by more patient hitters in the Southern League.And he's passed.The Cubs' No. 19 prospect took a perfect game into the seventh inning of Double-A Tennessee's 3-2 win over Jackson
Worth The Wait; Smokies Bats Heat Up After Delay
Five Smokies Pitchers Combine to One-Hit Lookouts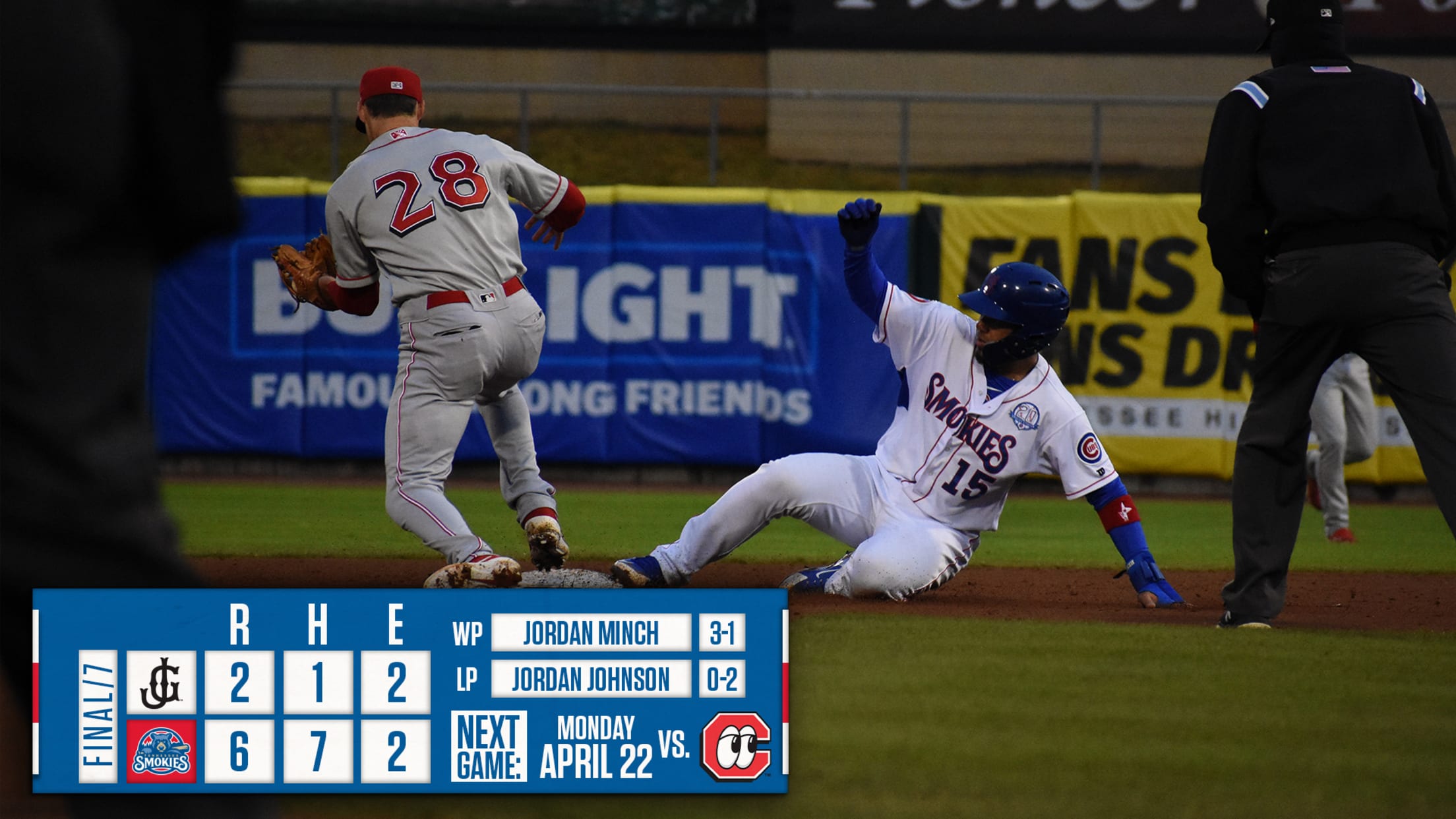 KODAK, TN - The Tennessee Smokies (8-6) defeated the Chattanooga Lookouts (5-9) 6-2 Saturday night in Game One of a scheduled doubleheader. After the top of the third, the game went into a one hour and twenty-three minute delay, and in the top of the fourth, the Smokies broke a
Smokies Win 6-2 to Start Home Stand
Bases-Clearing Double from Roberto Caro Seals Win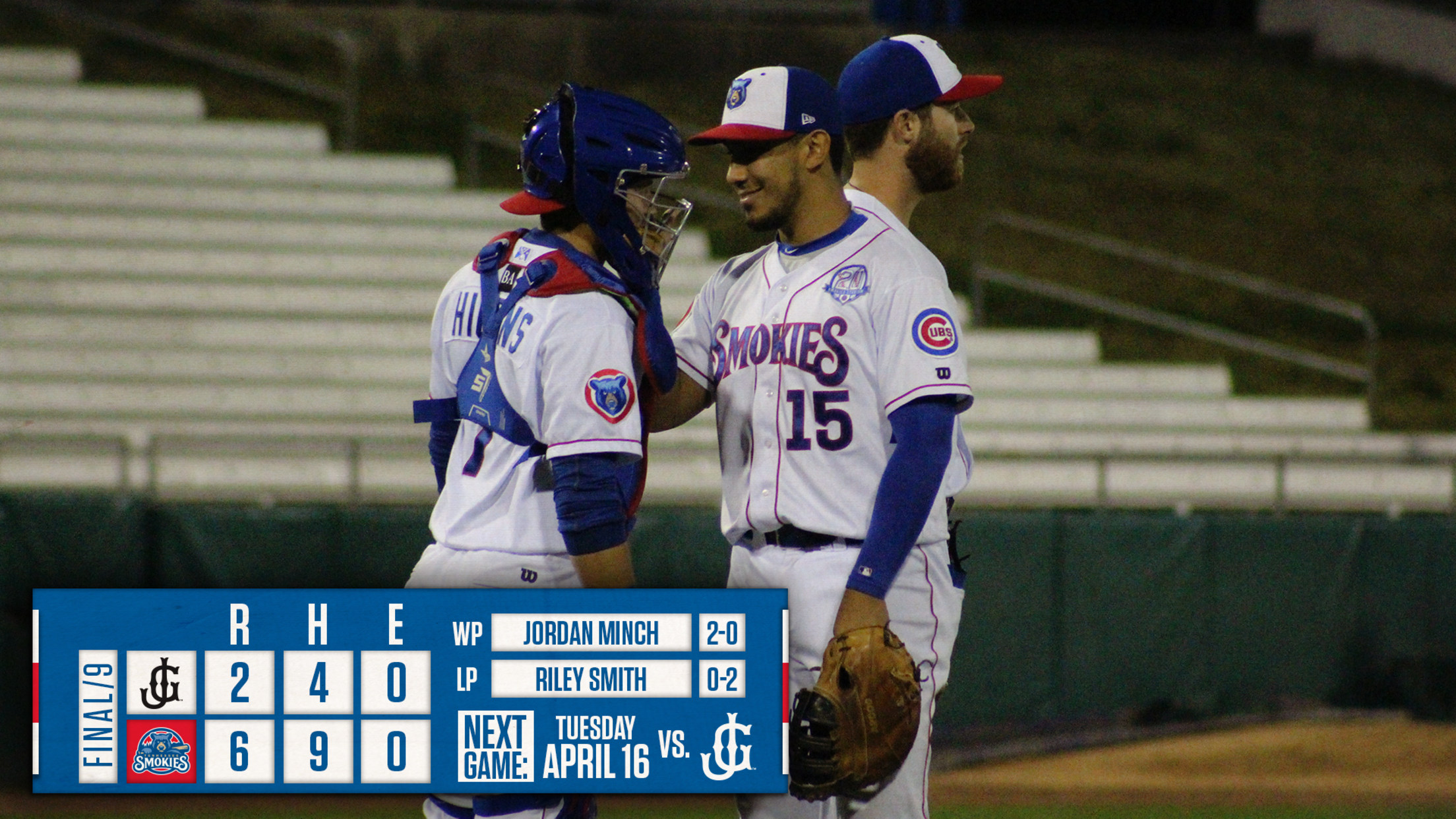 KODAK, TN - The Tennessee Smokies (7-3) kicked off a ten game home stand with a comfortable 6-2 win over the defending Southern League champion Jackson Generals (4-6) on Monday night. Smokies' fans were greeted early in the game with a towering two-run home run off the bat of Robel Garcia in
Prospect Roundup: Games of April 10
Mariners' Long caps 4-for-4 night with walk-off homer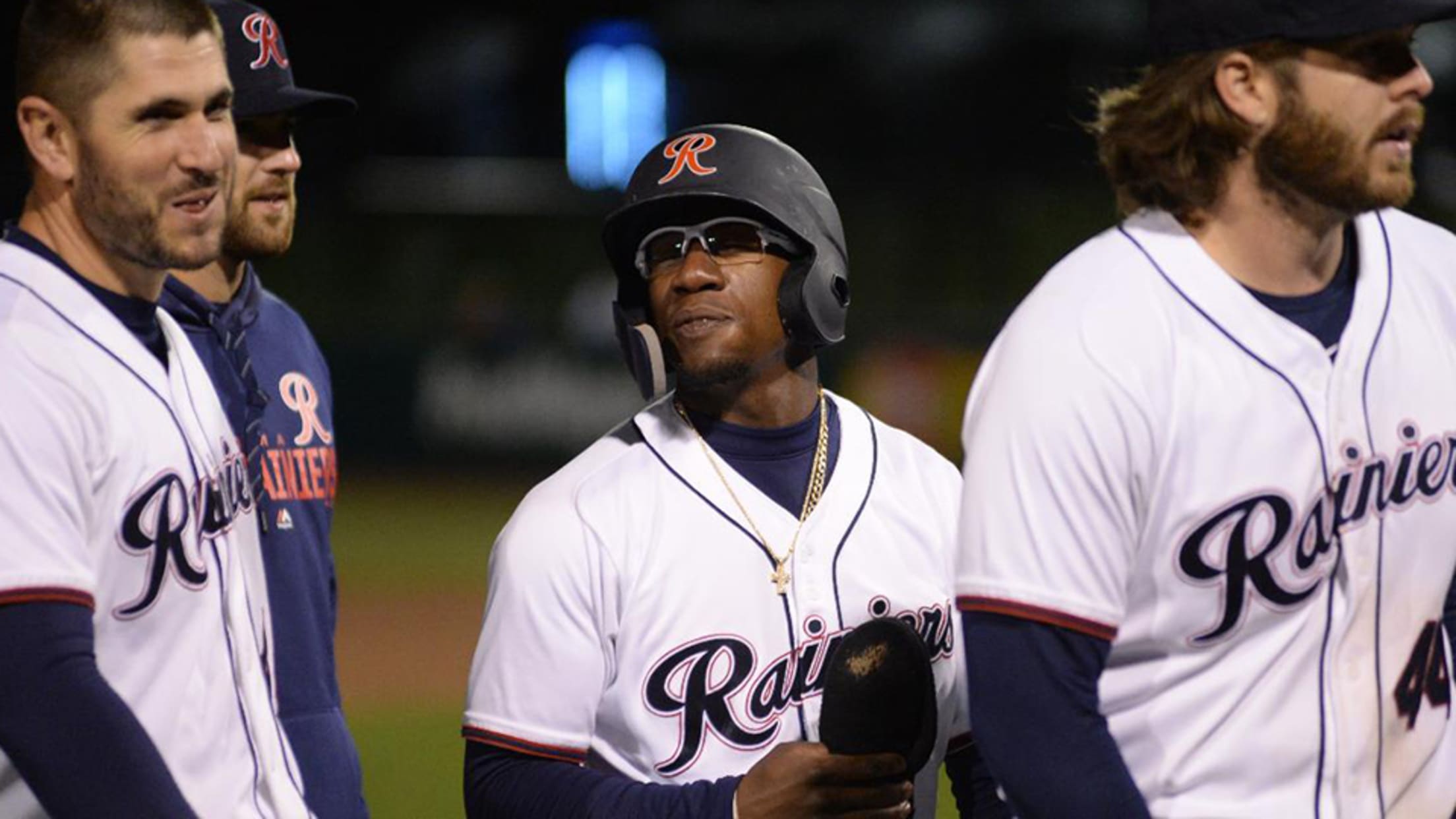 Mariners 2B Shed Long, Triple-A Tacoma: 4-for-4, HR, 3 RBIs, 2 R, BB -- Acquired as part of a three-team trade in January, Long is fitting in splendidly with his new organization. His latest impressive feat involved some late heroics. The 23-year-old clobbered a two-run, walk-off homer in the ninth
Smokies Make It Three in a Row
Team's Best Start Since 2012
BIRMINGHAM, AL - The Tennessee Smokies (4-1) picked up their third straight win with a 7-3 victory against the Birmingham Barons (2-4) on Wednesday night. This hot five game start to the season is their best since 2012. The Smokies got the scoring started in the second inning with a P.J.
Barons Can't Complete Comeback in Loss to Smokies
Tennessee holds off late rally to spoil home opener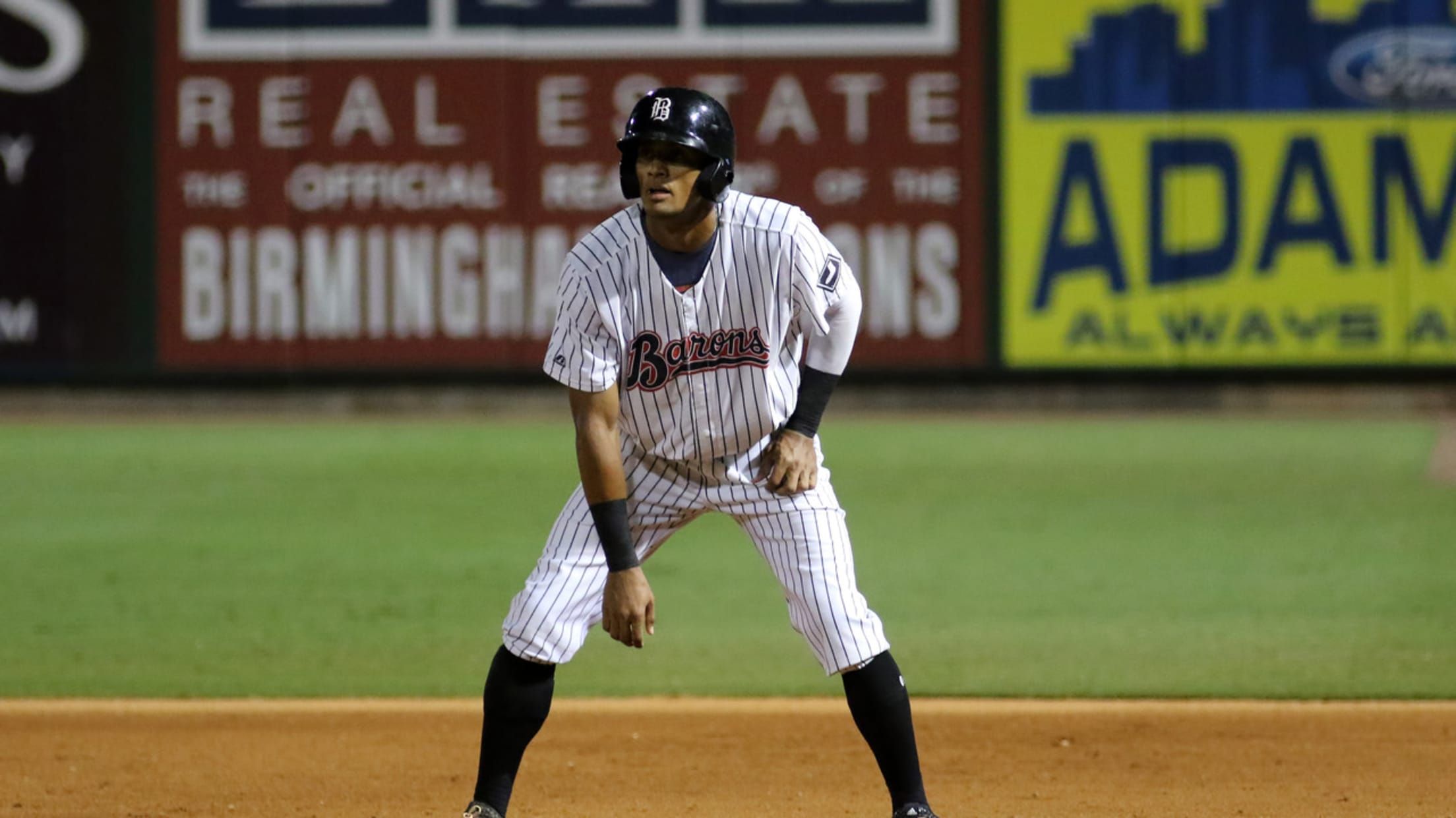 BIRMINGHAM, Ala. - Despite a three-run seventh frame, the Birmingham Barons could not complete the comeback in a 7-3 loss to the Tennessee Smokies in their home opener Wednesday night at Regions Field.
Smokies Hurl Combined No-Hitter in Exhibition Tune-Up
Hoerner Collects a Pair of Hits, While Pitching Staff Strikes Out 13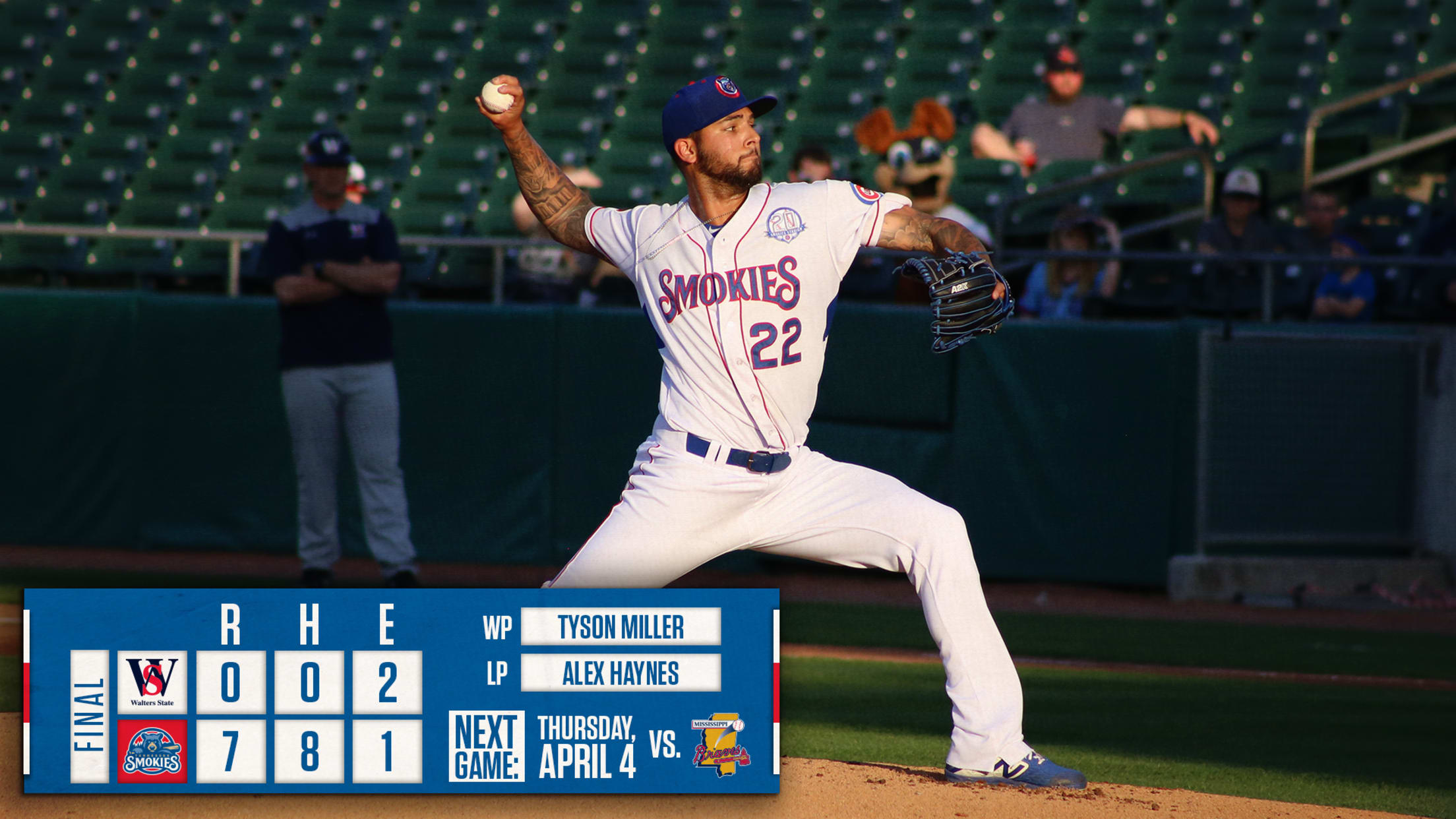 The Tennessee Smokies pitching staff fired a seven-inning no-hitter as part of a 7-0 victory over Walters State in their final tune up before Thursday's regular season opener. RHP Tyson Miller, RHP Michael Rucker, LHP Manuel Rondon and RHP Zach Hedges combined to strike out 13 batters in the shortened
Galindo's walk-off homer sends Myrtle Beach to victory
Pelicans top Astros 2-1 on Galindo's ninth-inning blast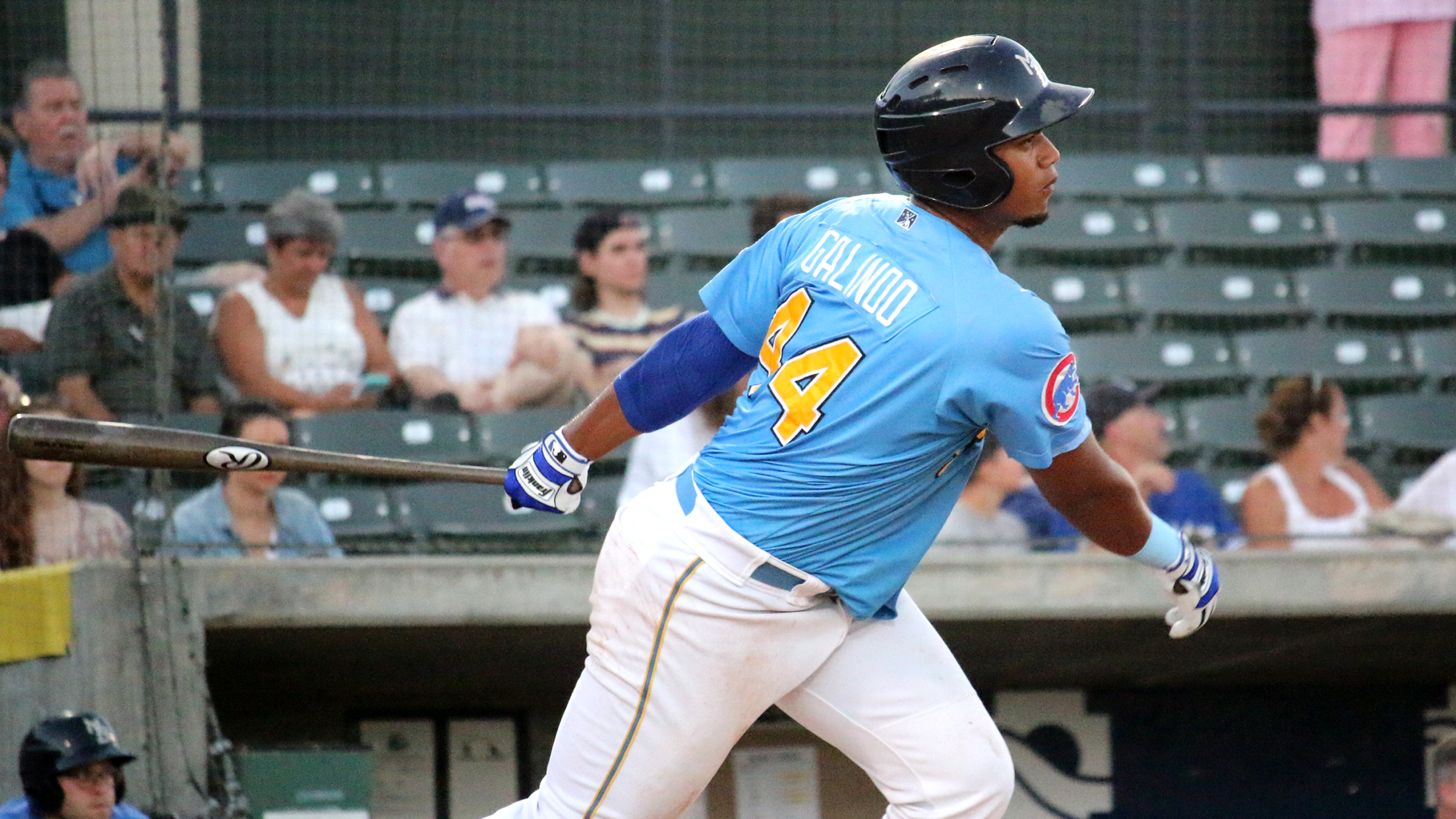 MYRTLE BEACH, S.C. (August 28, 2018) - Wladimir Galindo crushed a walk-off home run on Tuesday night to propel the Myrtle Beach Pelicans to a 2-1 win over the Buies Creek Astros from TicketReturn.Com Field at Pelicans Ballpark. With the game tied at 1-1 in the ninth inning, Galindo gave the Pelicans
Miller's complete game gives Pelicans doubleheader split against Dash
Right-hander throws seven-inning complete game in 6-1 finale victory following 3-2 loss in opener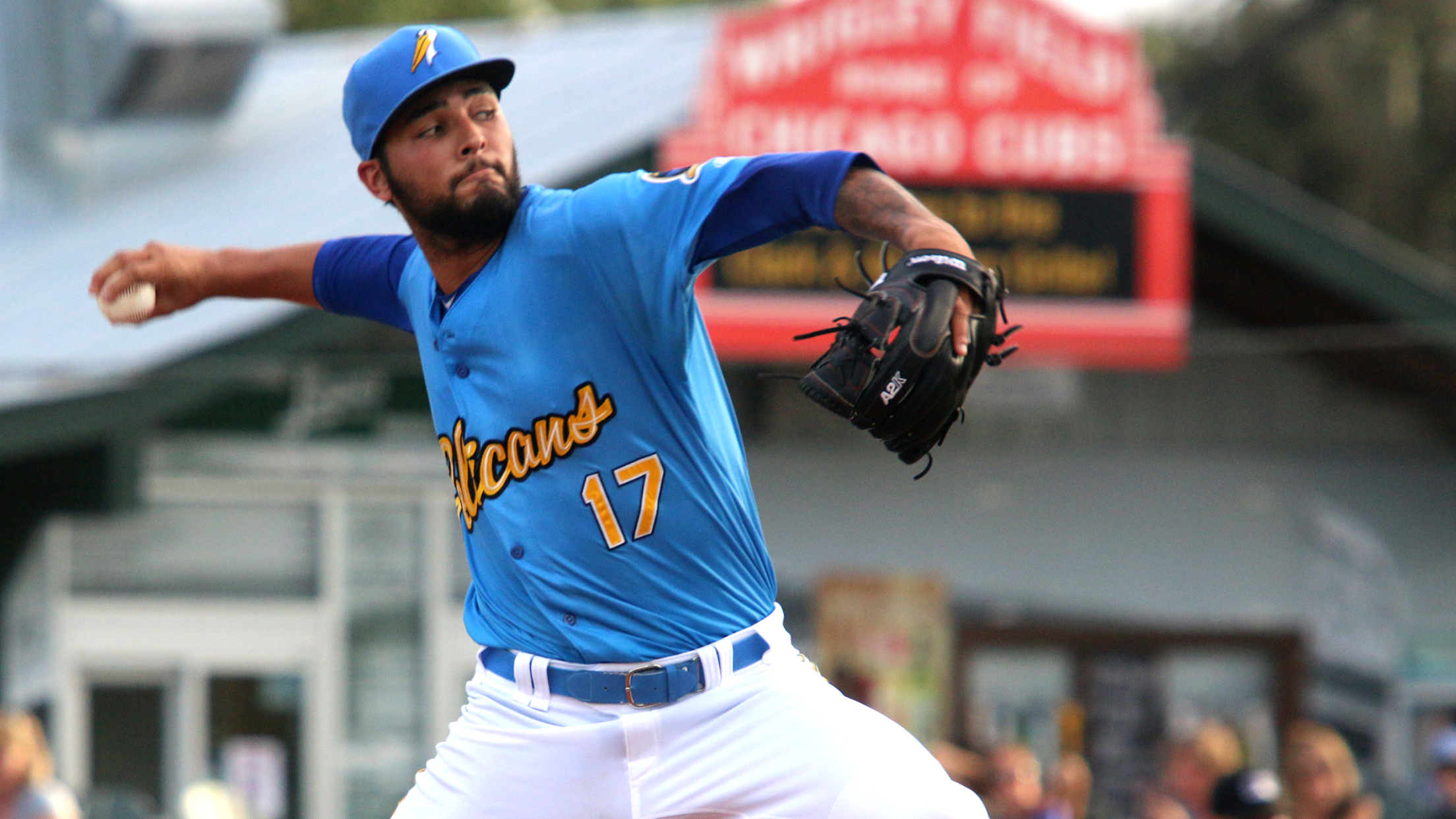 MYRTLE BEACH, S.C. (August 22, 2018) - Tyson Miller threw the Myrtle Beach Pelicans' first complete game of the season in a 6-1 win over the Winston-Salem Dash in the finale of a twin bill on Wednesday night from BB&T Ballpark. The Birds dropped the first game of the doubleheader 3-2. Miller
Pereda, Young propel Pelicans past P-Nats
Myrtle Beach holds off Potomac to win 4-3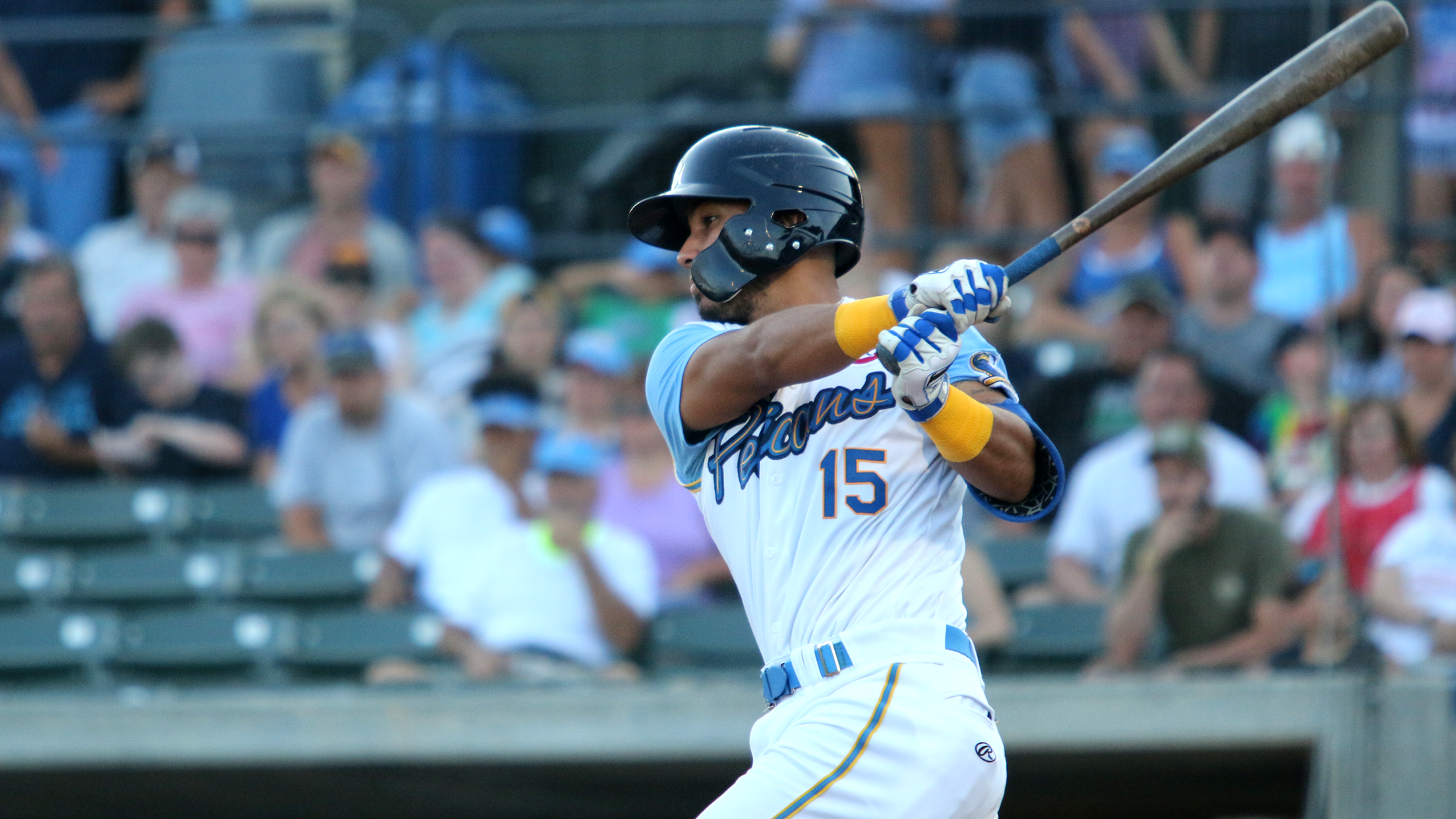 WOODBRIDGE, Va. (August 15, 2018) - Jhonny Pereda reached base four times and Jared Young's two-run double Wednesday helped the Myrtle Beach Pelicans edge the Potomac Nationals 4-3 from Pftizner Stadium.With the score tied at two, Luis Ayala led off the seventh with a base hit against Potomac (62-55, 25-25) reliever
Offensive explosion guides Birds to fifth straight victory
Myrtle Beach hits three homers, beats Down East 9-2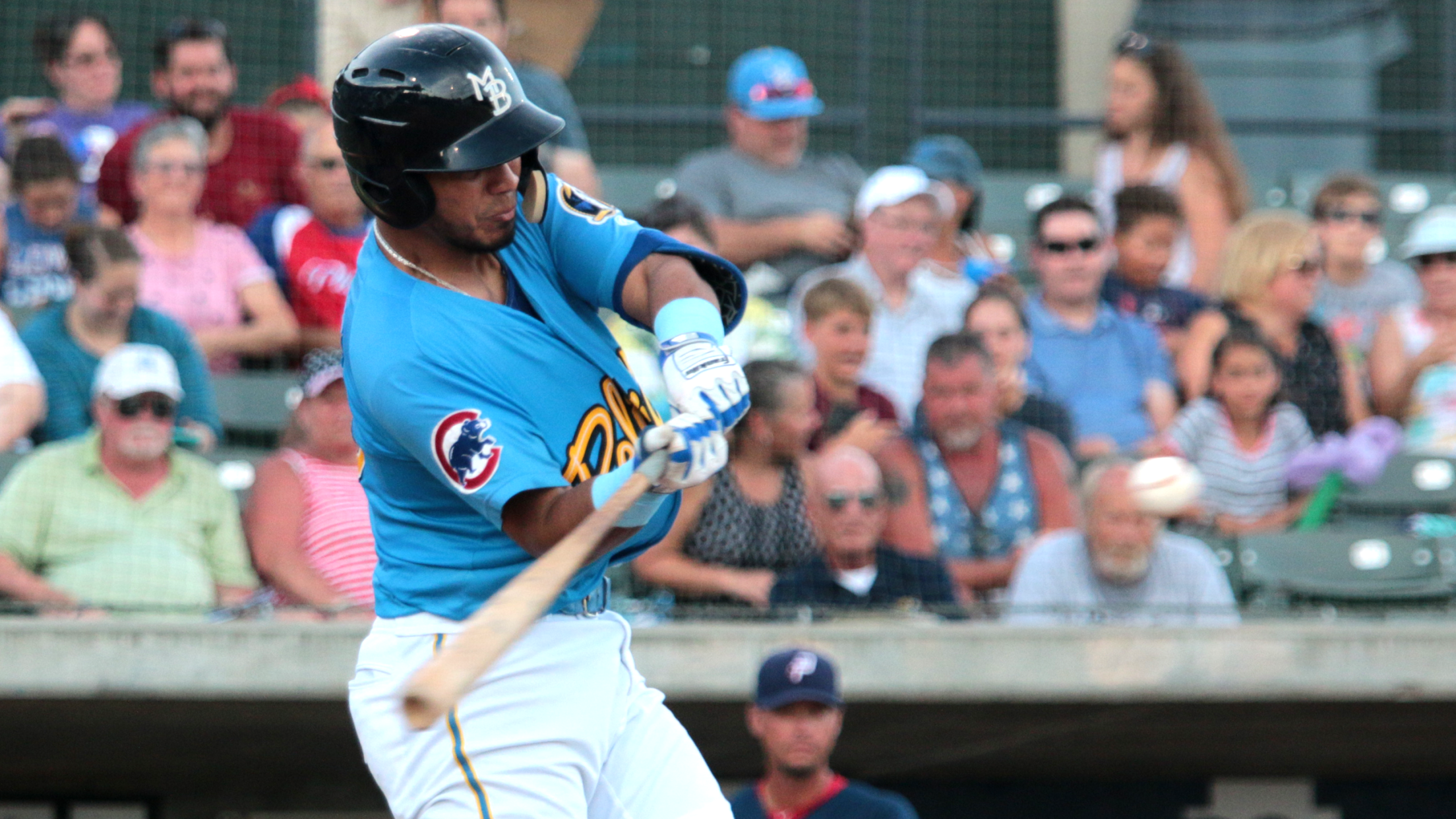 KINSTON, N.C. (July 15, 2018) - The Myrtle Beach Pelicans blasted a season-best three home runs on Sunday to crush the Down East Wood Ducks 9-2 from Grainger Stadium. With the Pelicans (44-49, 11-13) tailing the Woodies (44-51, 9-16) 1-0 in the fifth inning on a third-inning solo homer by LeDarious Clark,
Myrtle Beach brooms Woodies with blanking
Miller tosses six shutout innings to send Myrtle Beach to 3-0 win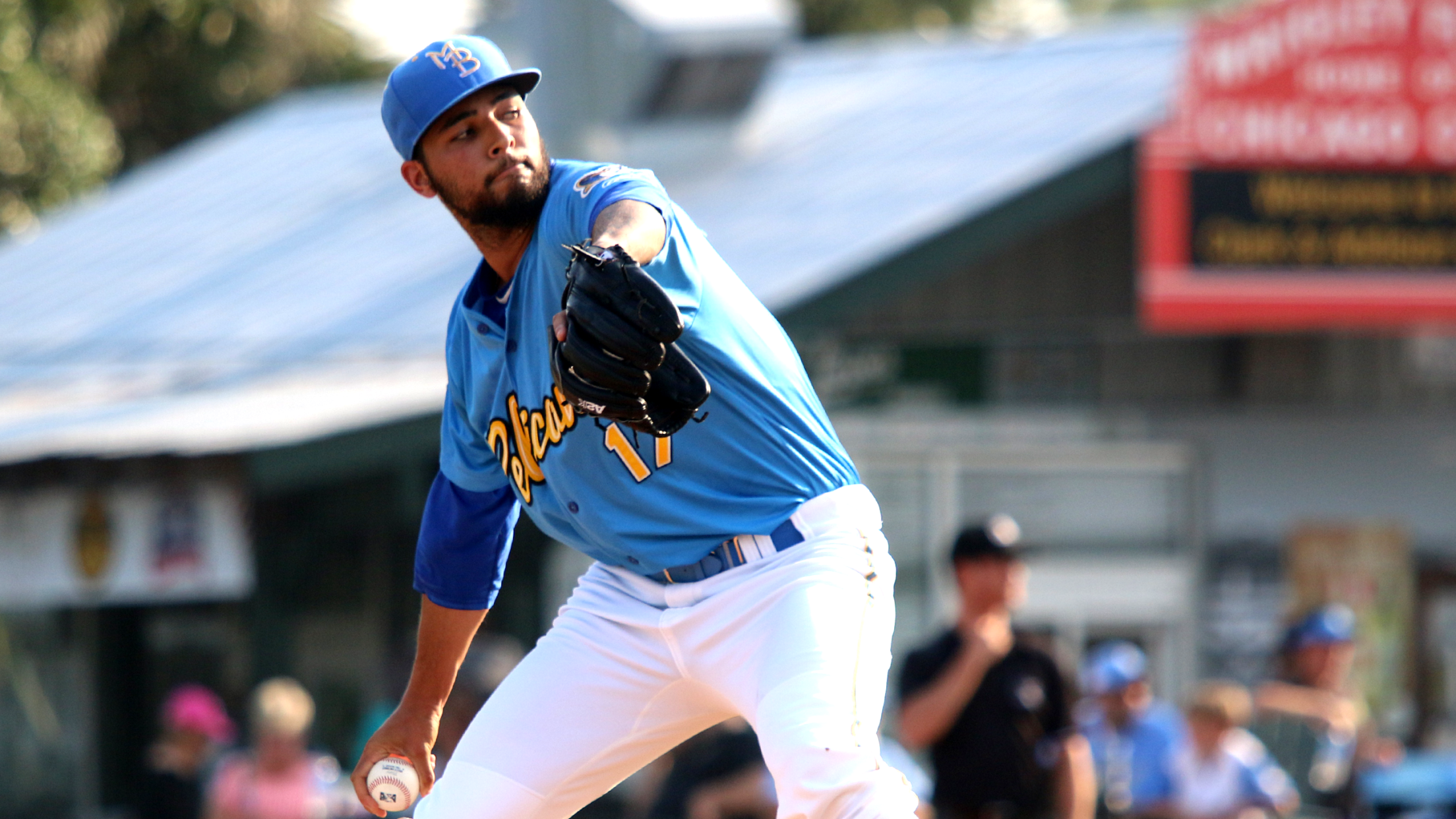 MYRTLE BEACH, S.C. (June 3, 2018) - Tyson Miller pitched six dominant innings Sunday for the Myrtle Beach Pelicans in their 3-0 win over the Down East Wood Ducks from TicketReturn.Com Field at Pelicans Ballpark, earning the Birds their first sweep of the season.Miller (5-4) earned the win with six shutout innings,
Pelicans double up Mudcats to take series lead
Myrtle Beach ties season-best with six doubles, beats Carolina 6-3 to take 2-1 set lead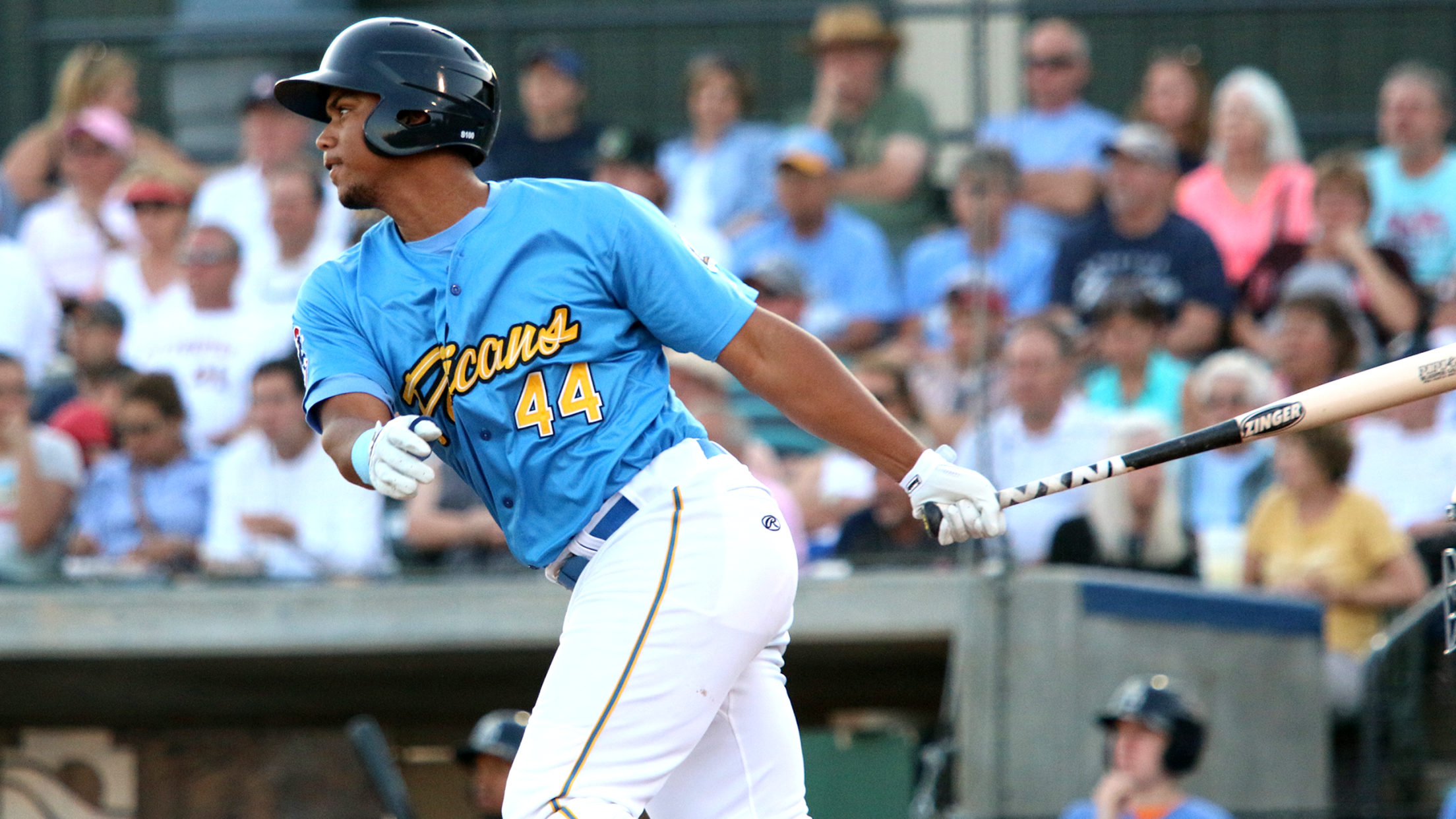 ZEBULON, N.C. (May 27, 2018) - The Myrtle Beach Pelicans bashed six doubles on Sunday en route to downing the Carolina Mudcats 6-3 from Five County Stadium.The extra-base hits started early for the Pelicans (22-28). In the top of the first, Wladimir Galindo bashed an RBI double to make it
Miller leads charge as Pelicans blank Muddies
Birds win fourth straight behind Tyson Miller's seven shutout frames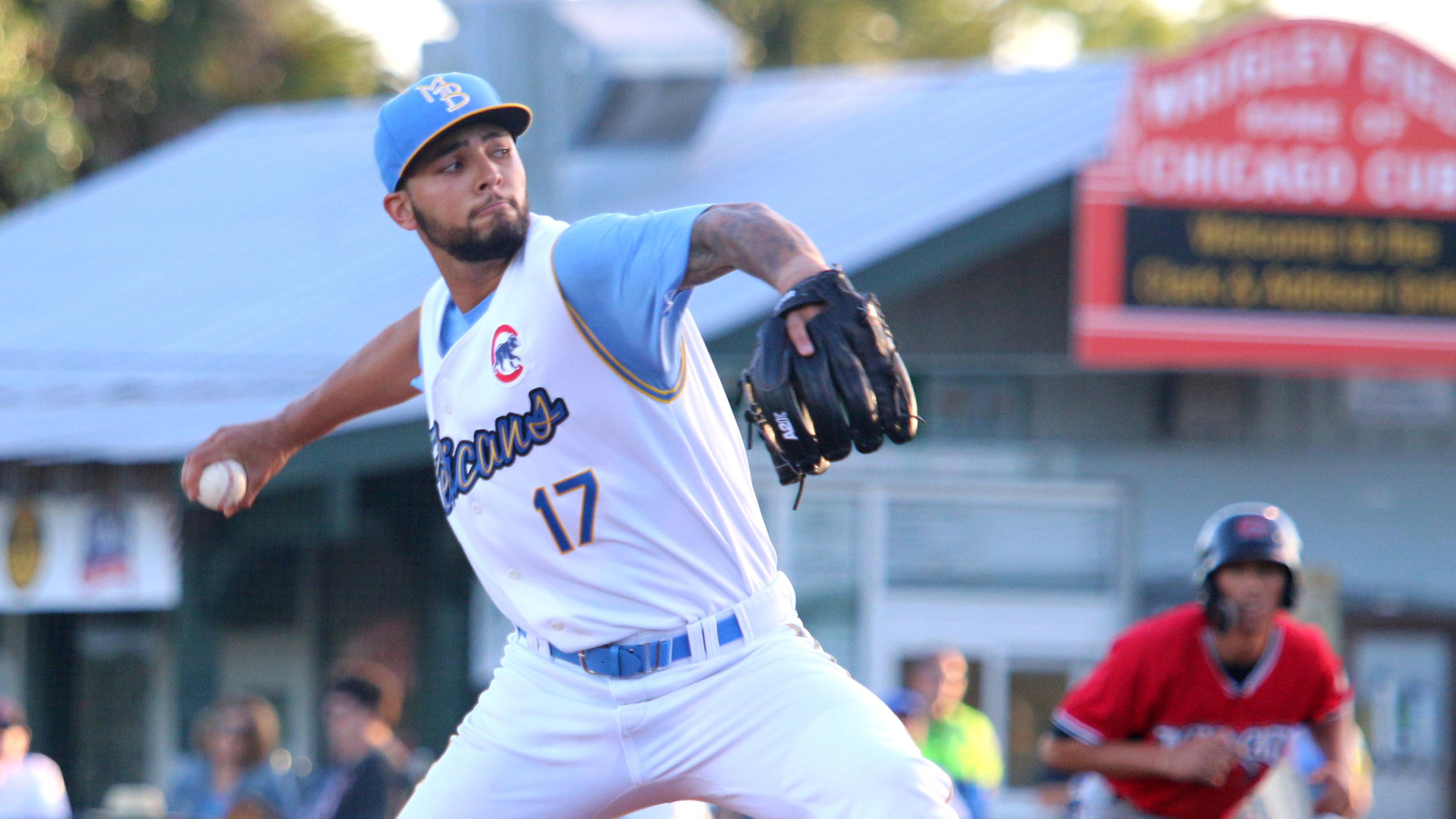 MYRTLE BEACH, S.C. (May 2, 2018) - Tyson Miller tossed seven shutout innings on Wednesday to head the Myrtle Beach Pelicans in a 3-0 win over the Carolina Mudcats from TicketReturn.Com Field at Pelicans Ballpark. Miller (3-2) worked seven innings for the first time in his career, only ceding three hits
Myers, Miller lead Pelicans to doubleheader split
Myrtle Beach takes finale 8-1 after dropping twin bill opener 8-0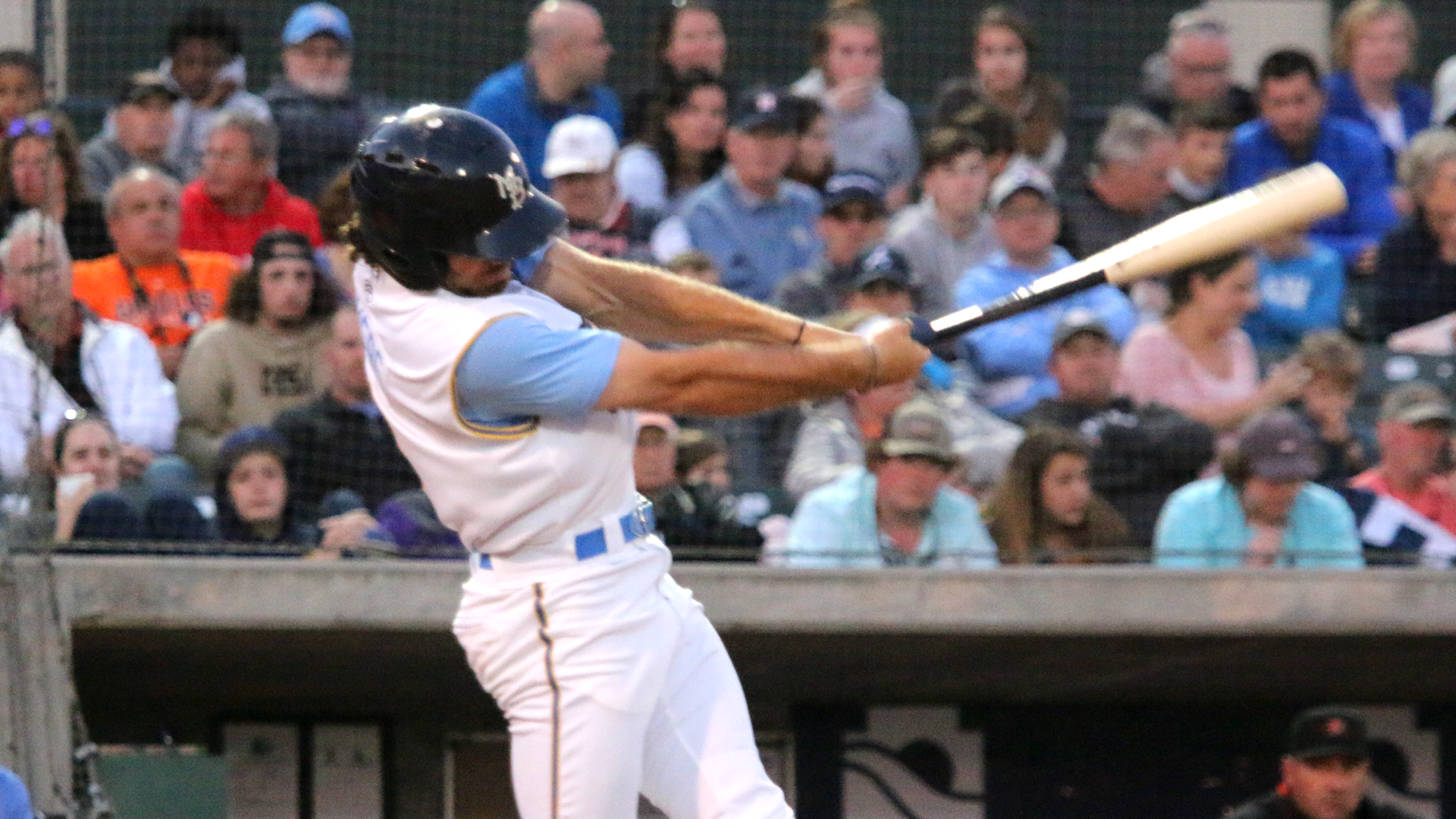 ZEBULON, N.C. (April 26, 2018) - Connor Myers homered and collected a career-high four RBIs and Tyson Miller fired six dominant innings Thursday to help the Myrtle Beach Pelicans win their doubleheader finale 8-1 over the Carolina Mudcats after falling 8-0 in the twin bill opener at Five County Stadium.The