Toolshed's best of the decade: Starting pitchers
Ranking the MiLBY Award winners who shoved down on the farm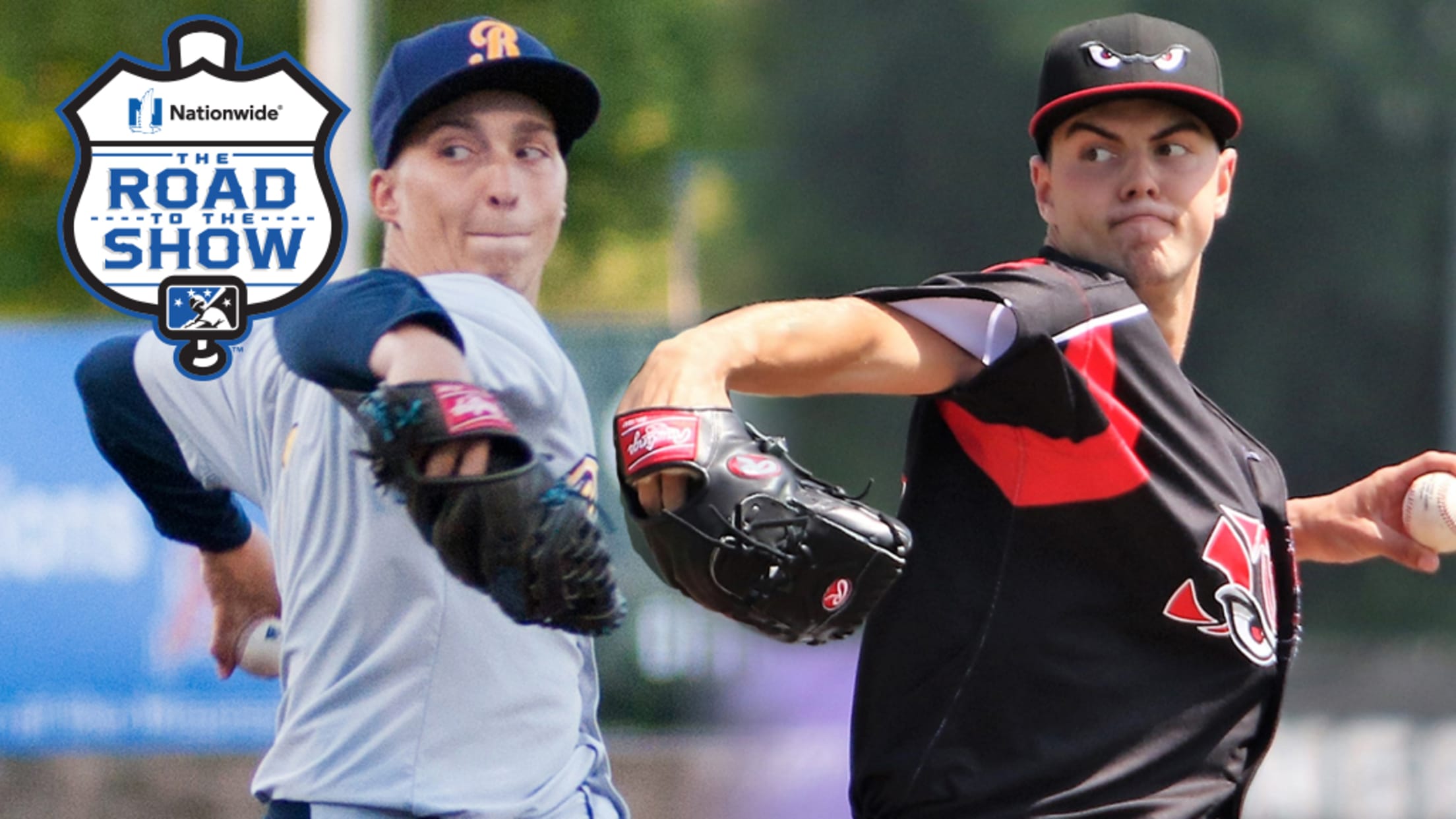 There was no Minor League season in 2020 and, unfortunately, that means there will be no MiLBY Awards this year either. In their stead, Toolshed is taking the next couple weeks to look back at MiLBY winners from the major categories in the 2010s. The series will rank all the
Toolshed: Recent noteworthy Cal League seasons
Hitter-friendly circuit saw most memorable performance on mound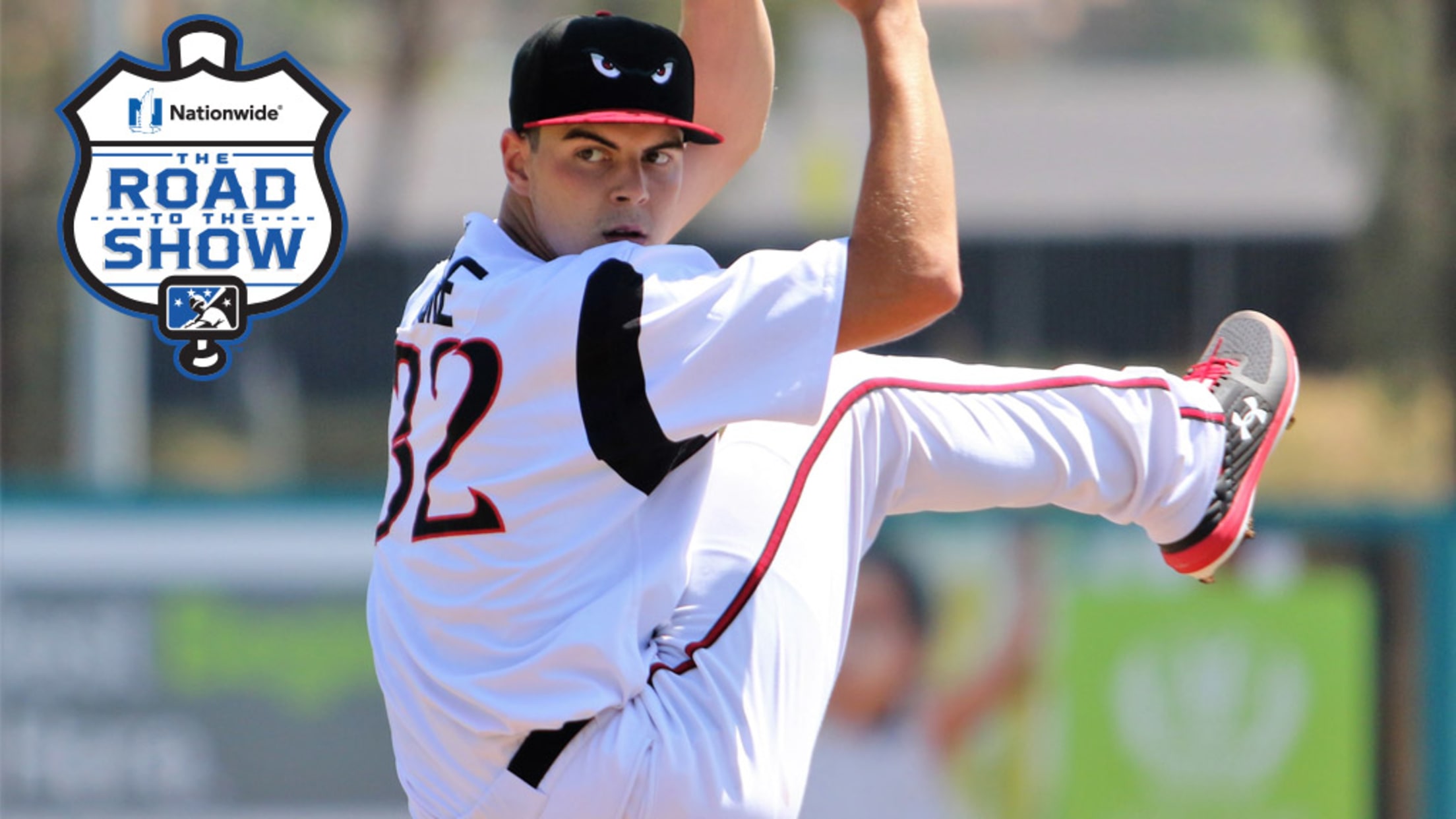 This space started honoring the short-season leagues after their respective campaigns were delayed in June. Now following the cancellation of all Minor League Baseball in 2020, we're turning it into an appreciation of the full-season circuits as well. So Toolshed is revisiting the 10 most notable individual seasons put together
Prospects in the Padres' 2020 player pool 
Gore, Patino, Trammell all ready for Major League action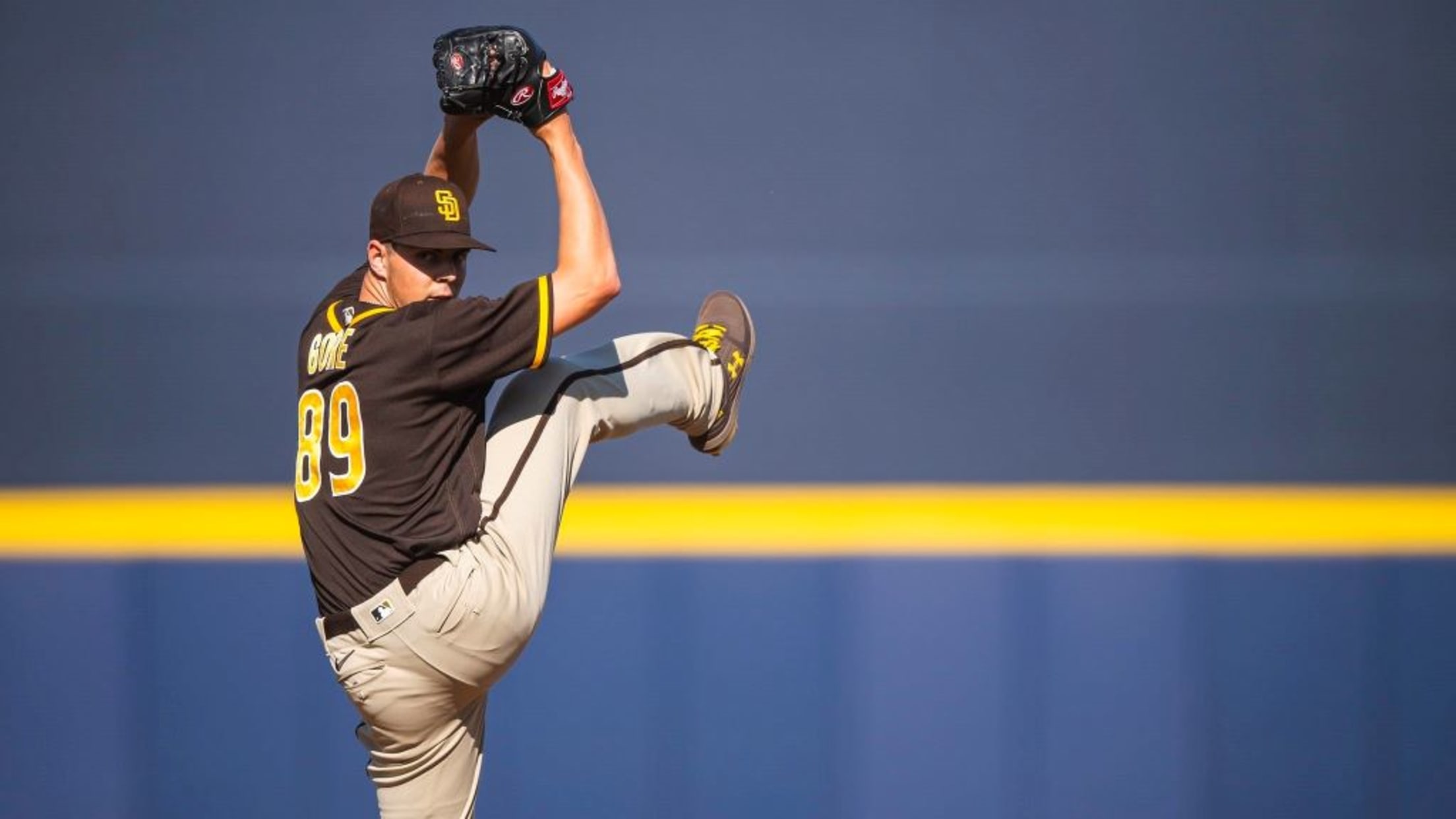 As part of the new rules for the 2020 Major League season, each of the 30 organizations will maintain a 60-man player pool for the duration of the campaign. Some members of the player pool will feature on the active Major League roster while others will work out at an
Toolshed: 2017 Draft retrospective
High-school trio at top, Pearson's move up north still stand out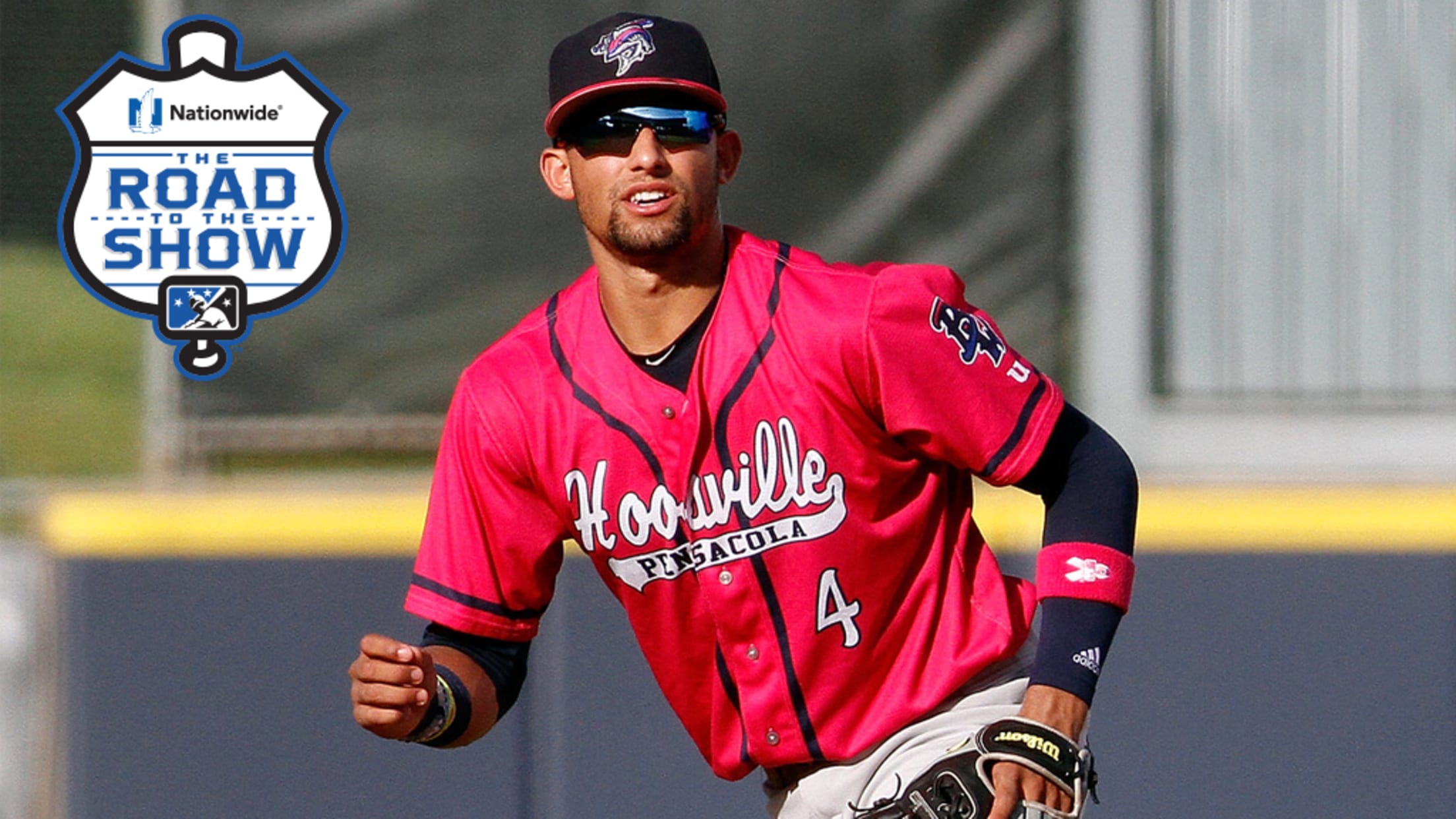 The 2020 First-Year Player Draft is coming, and without regular-season baseball being played yet due to the coronavirus pandemic, it could be the first big Major League Baseball event of the summer. The 2020 edition is likely to take place on June 10 and be as little as five rounds,
Toolshed dream lineup: The 21-year-olds
Padres' Gore, Angels' Adell highlight heading into season at 21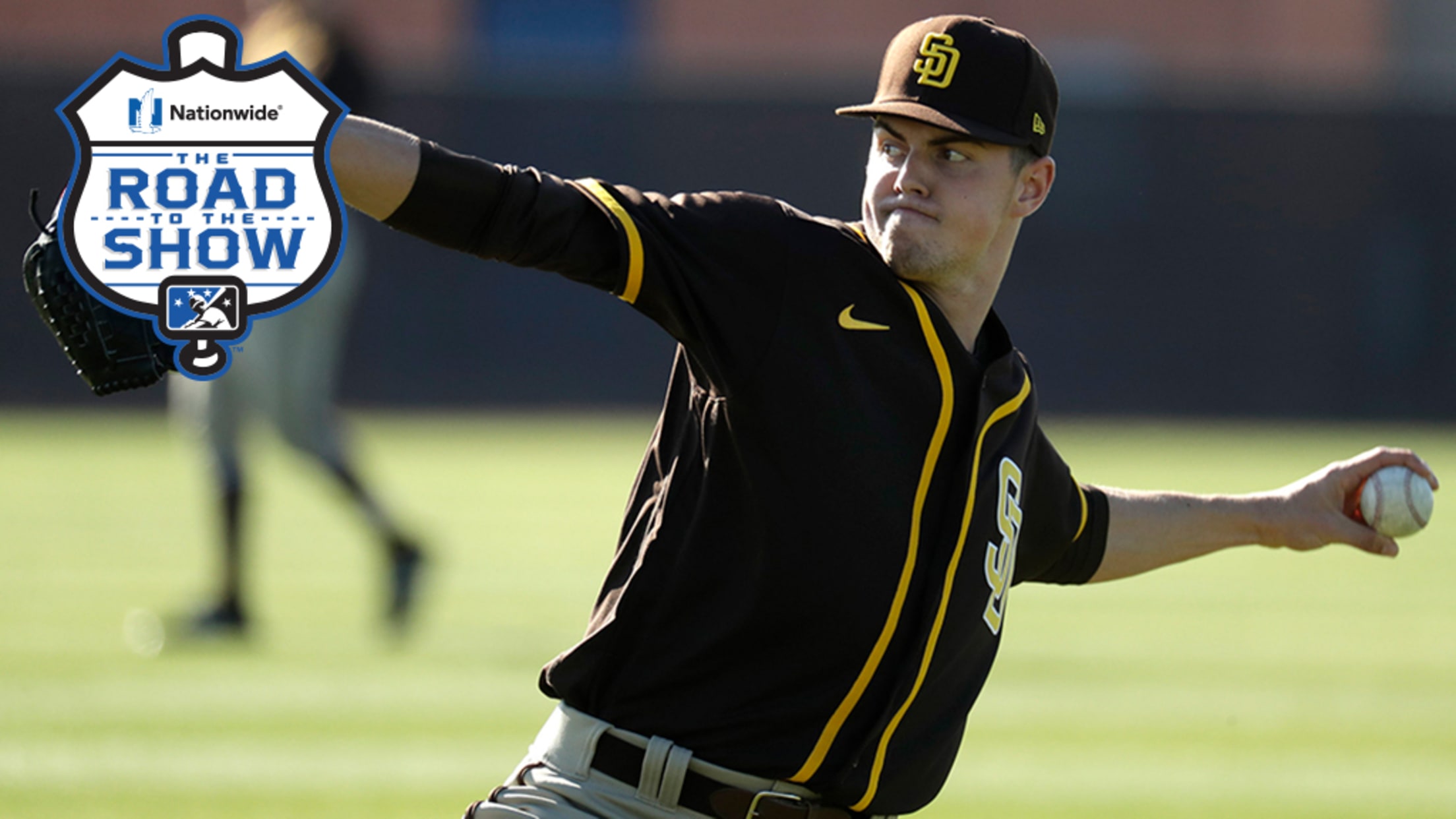 There may be no Minor League Baseball games yet, but that's not going to stop us from dreaming about lineups.In the coming weeks, Toolshed will craft the best possible prospect lineups, sorted by age. The opening edition focused on teenagers, and the second looked at 20-year-olds. This time, we turn
Gore, Patiño fuel friendship with fire
Top Padres pitching prospects motivate each other toward Majors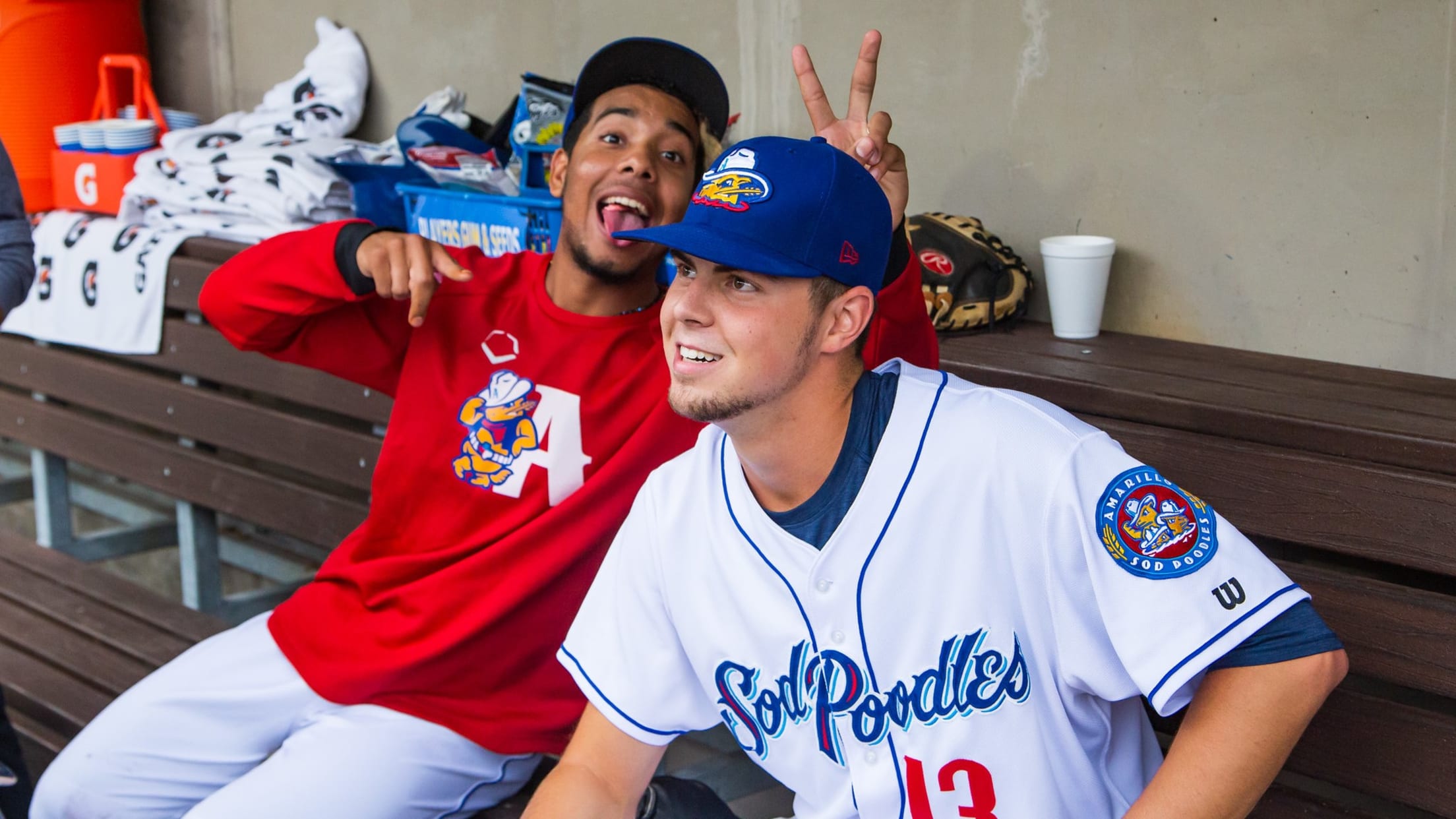 PEORIA, Arizona -- When it comes to describing himself, MacKenzie Gore isn't much of a talker. He's reserved and more than a bit modest, his rather stoic personality not shedding much light on his emotions. That quickly changes when you bring up Luis Patiño. 
2020 Prospect Projections: NL West rookies
Lux prepared to make Dodgers impact; Padres' Gore closing in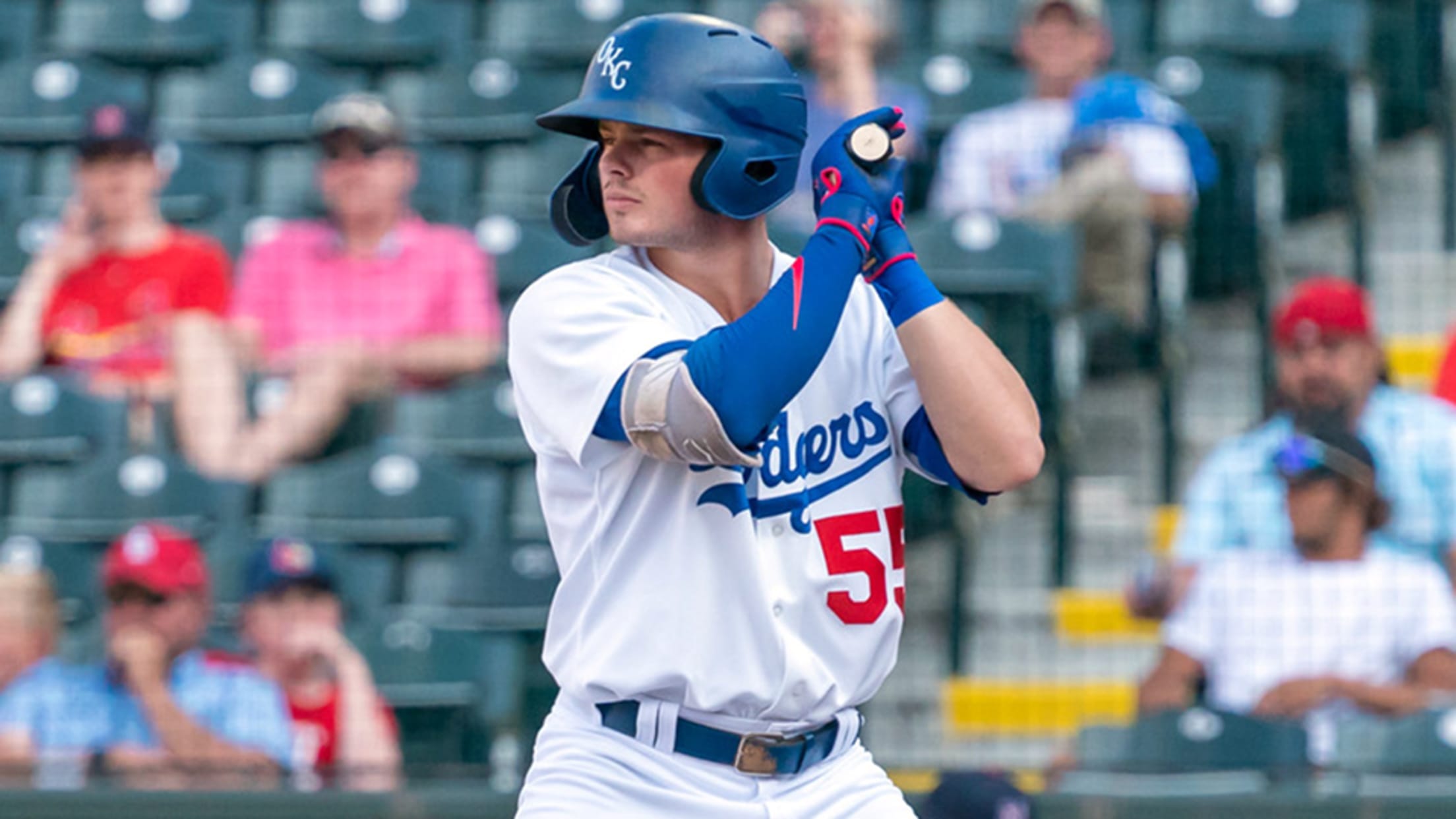 This is the sixth in a six-part Toolshed series that uses FanGraphs' Steamer600 projections to look at how prospects would fare over a full Major League season in 2020. The system bases its forecast on 600 plate appearances for position players, 450 plate appearances for catchers, 200 innings for starting pitchers and
Toolshed: Non-roster invitees to follow
Madrigal, Rutschman, Gore worth watching in Spring Training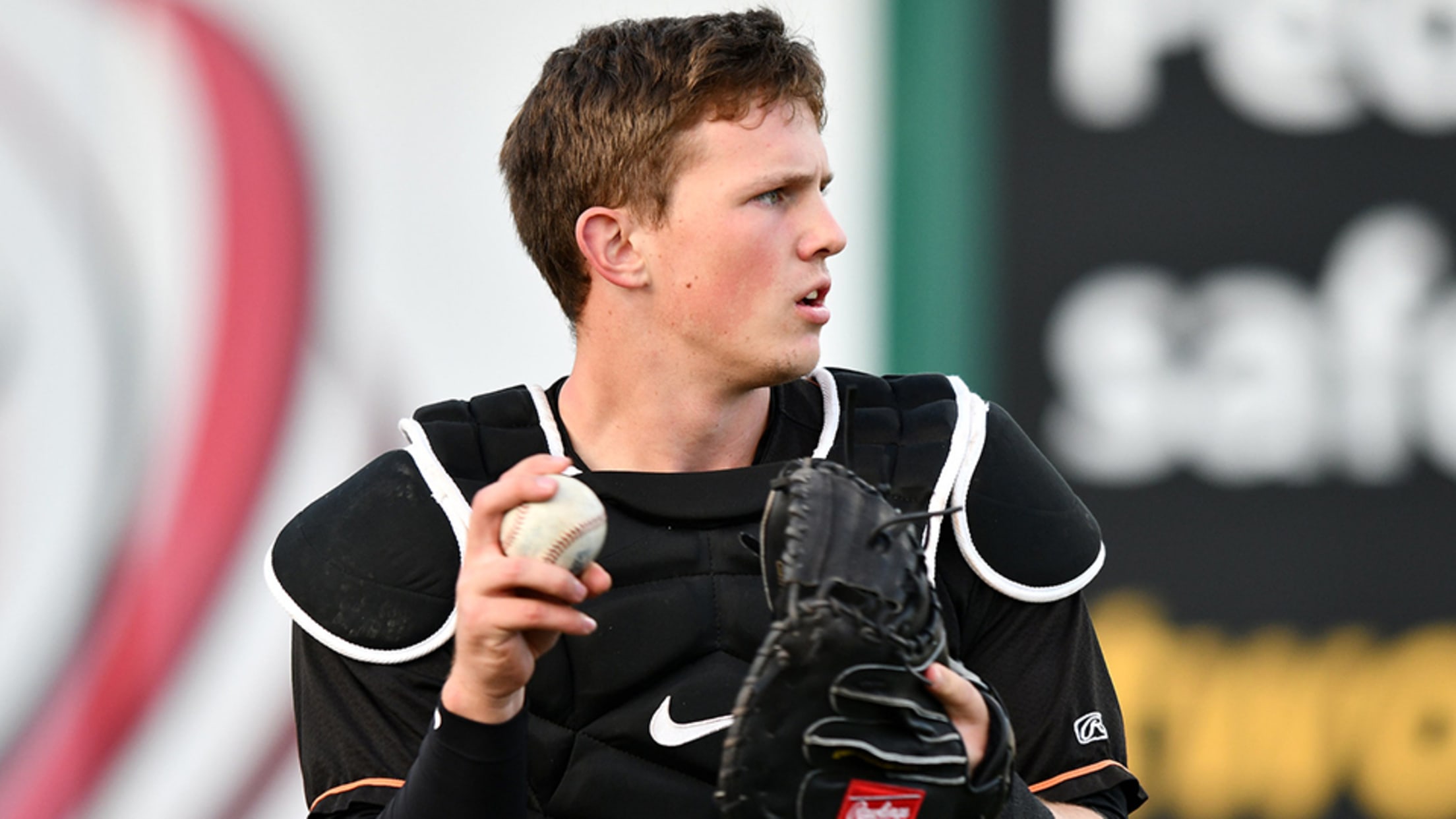 Saturday means the start of February, which means the start of Spring Training, which means the return of baseball.The storylines will pile up with players descending on Arizona and Florida in the coming weeks. Some of them are not on 40-man rosters but will still participate in Major League camp
Rays take charge of 2020 prospect rankings
Franco stays No. 1 overall; Tampa Bay holds six Top 100 slots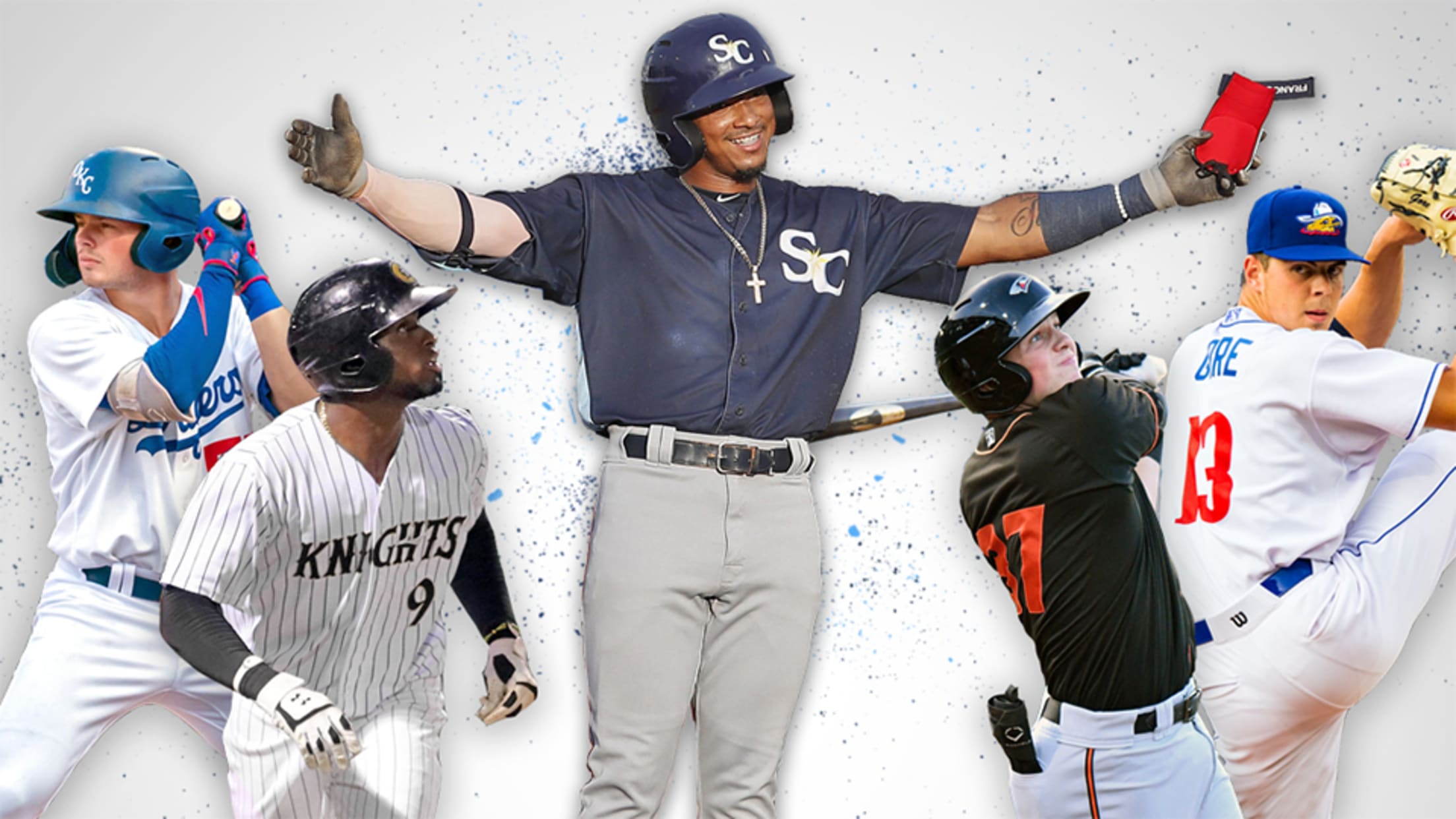 In terms of both quantity and quality, no team has prospects like Tampa Bay. The Rays boast six players among MLB.com's Top 100 Prospects, revealed Saturday. That's more than any organization, with shortstop Wander Franco remaining in the No. 1 overall spot. The top prospect reached Class A Advanced Charlotte
Padres invite Gore, Patiño to spring camp
Trammell, Campusano also among 27 non-roster invitees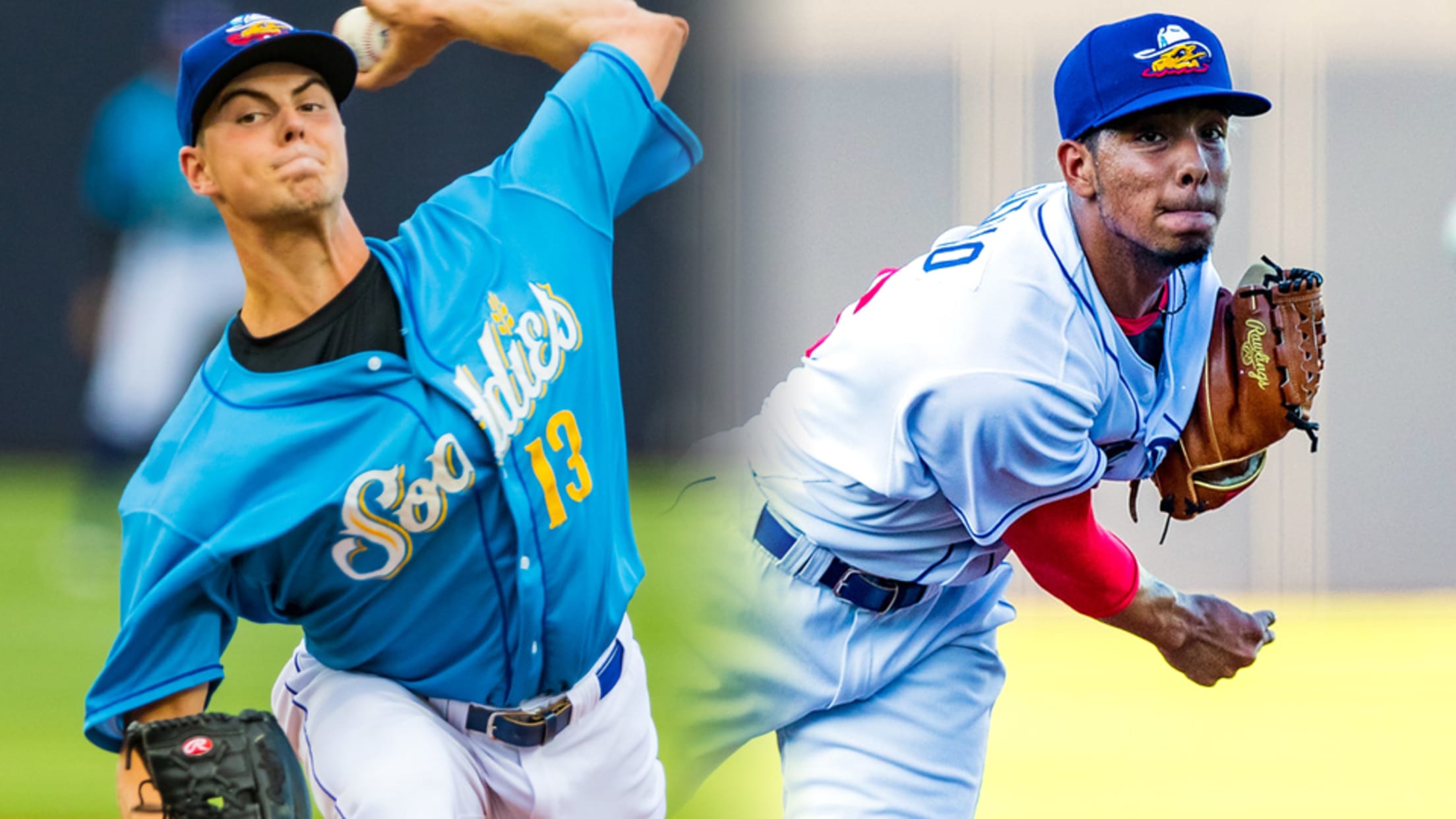 The Padres might want to pack some sunglasses for Arizona because they're about to get a closer look at a bright future.Top-100 prospectsMacKenzie Gore, Luis Patiño, Taylor Trammell and Luis Campusano headline the list of 27 players to receive non-roster invitations to Major League Spring Training from San Diego on
Toolshed: Meet the 2019 All-MiLB team
Robert, Lux, Cron, Gore headline Minors' best performers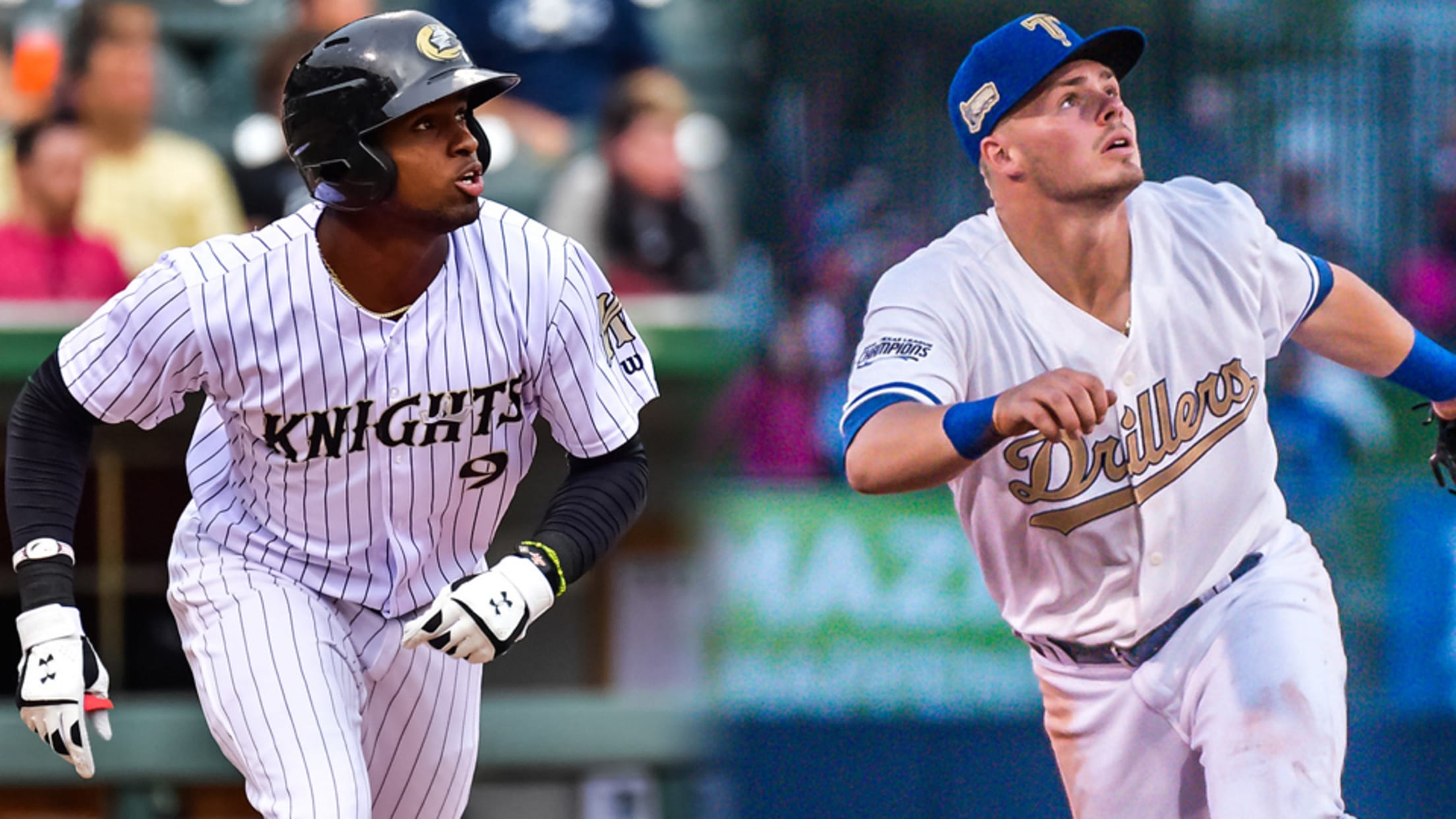 Each offseason, MiLB.com goes position by position across each system and honors the players -- regardless of age or prospect status -- who had the best seasons in their organization. Click here to locate your favorite club. This edition of Toolshed covers the entire Minor Leagues, picking out the players who enjoyed
Gore, Patiño have Padres poised for wins
Pitching duo leads stacked San Diego system ready for impact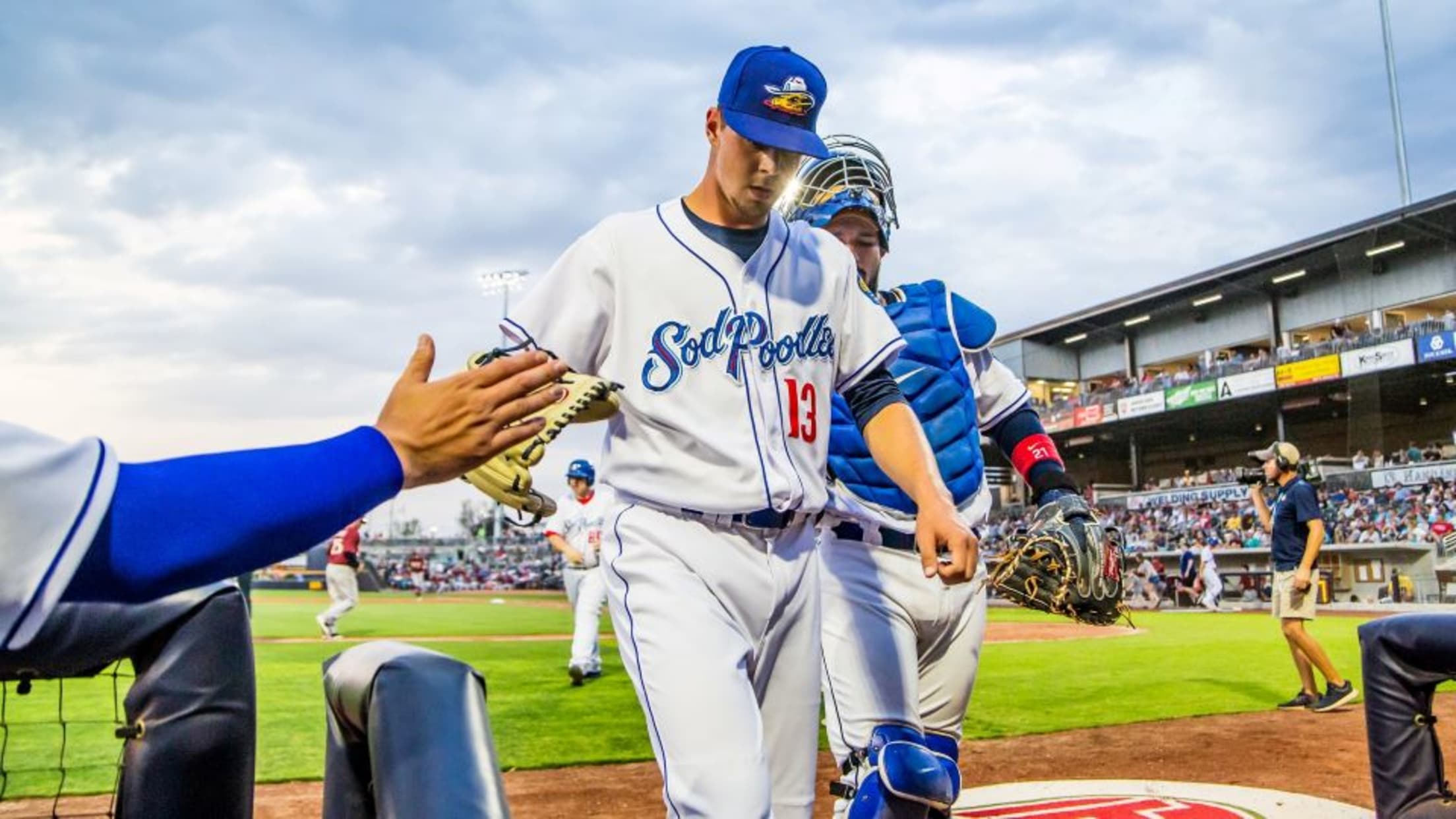 Each offseason, MiLB.com goes position by position across each system and honors the players -- regardless of age or prospect status -- who had the best seasons in their organization. Click here to locate your favorite club.It's been a long decade for the Padres, who haven't compiled a winning season since
Gore puts up video game stats, earns MiLBY
Royals southpaw Bubic favored by fans following breakout year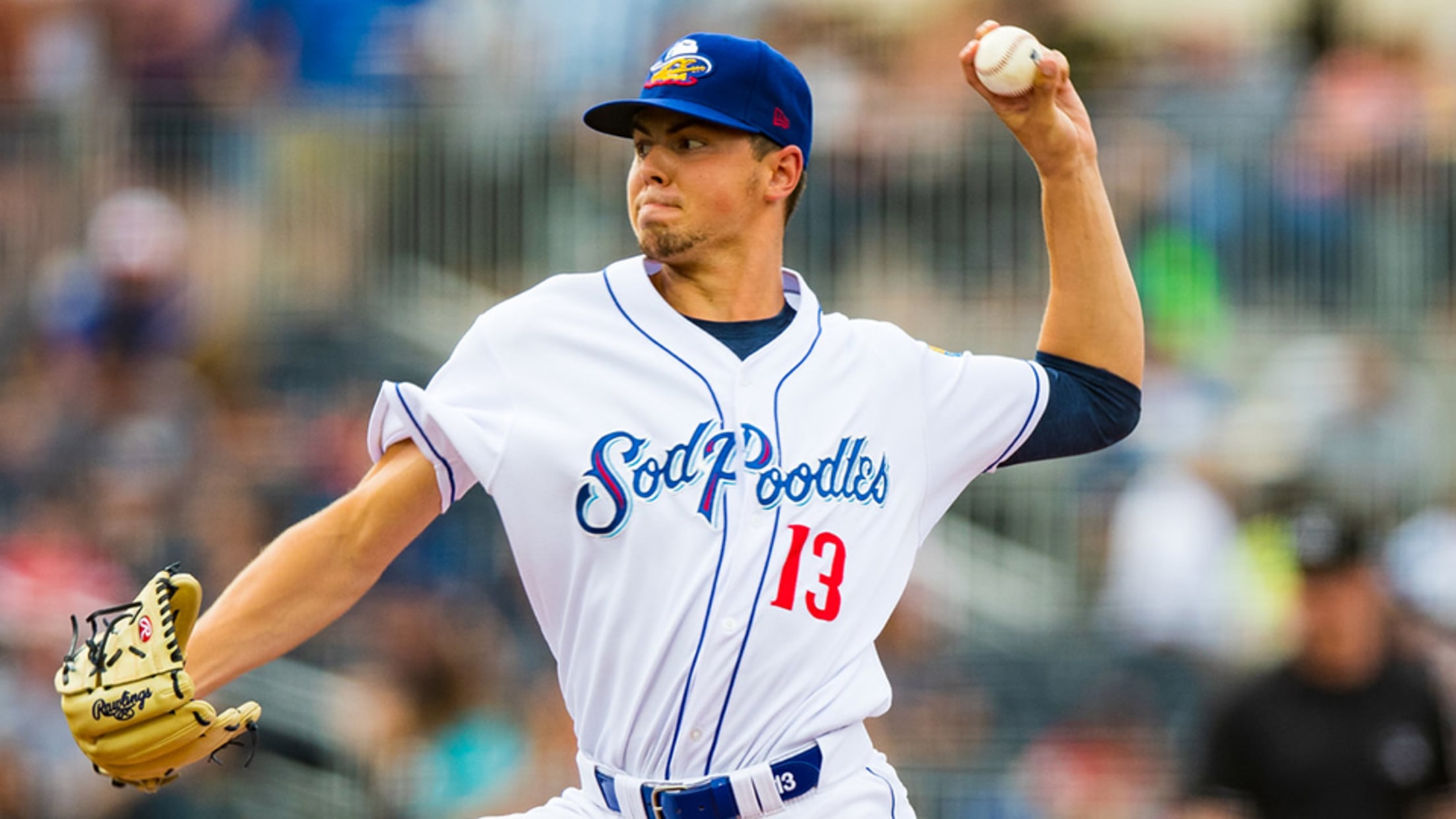 The 2018 season left MacKenzie Gore disappointed. The top Padres prospect was limited by lingering problems with a finger on his pitching hand and he went into the offseason determined.He took out that frustration on hitters this year.
Toolshed: FIP and top prospects
Twins' Balazovic among those shining in advanced category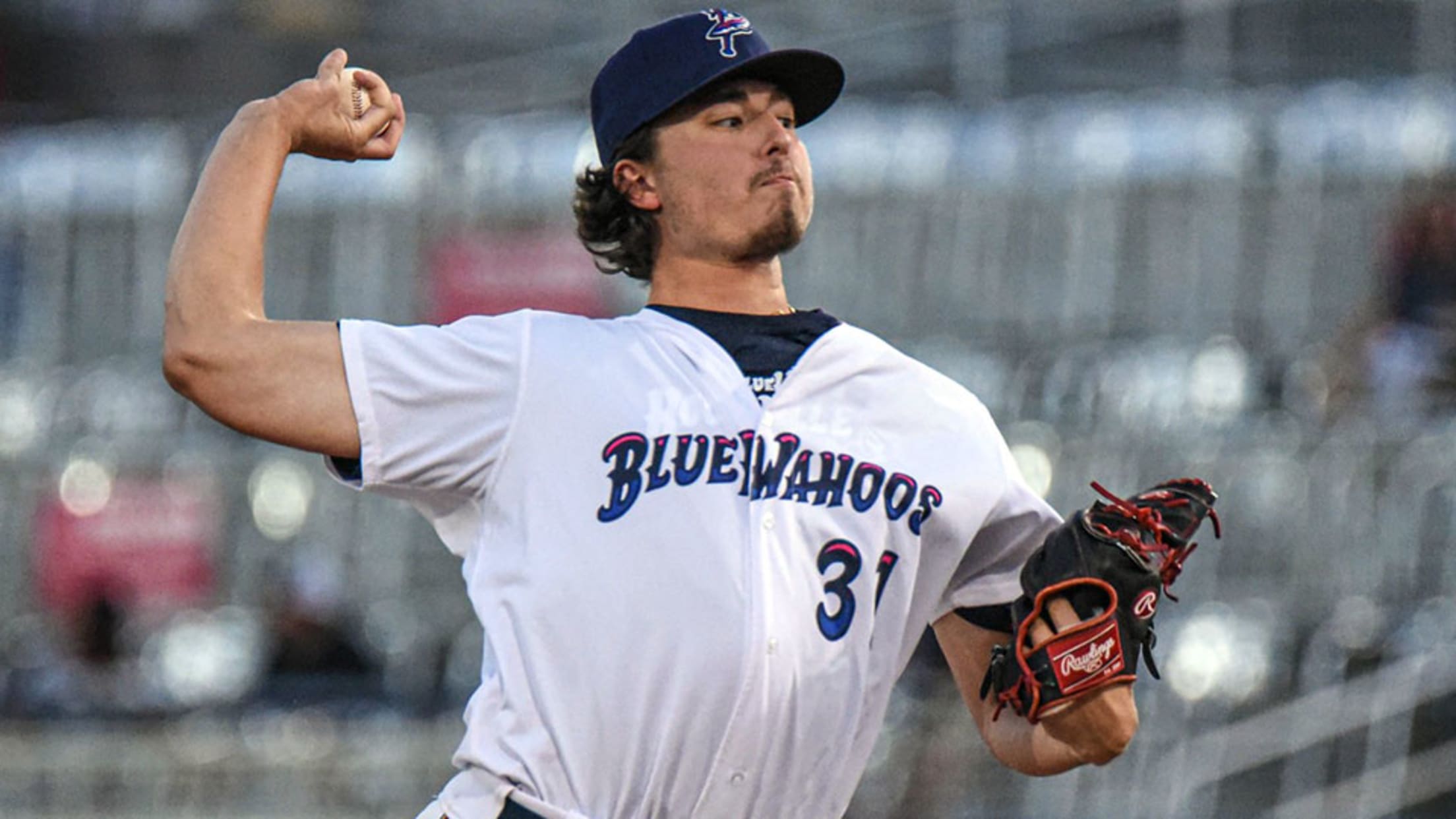 "Yeah, but what about his FIP?"Fielding Independent Pitching isn't quite on the same level as ERA when it comes to standard baseball jargon, but that is something more and more fans have been asking around the game in recent years. ERA is easy to understand. How many earned runs did
Campusano, Castro lead Cal honorees
Storm catcher, JetHawks first baseman named co-MVPs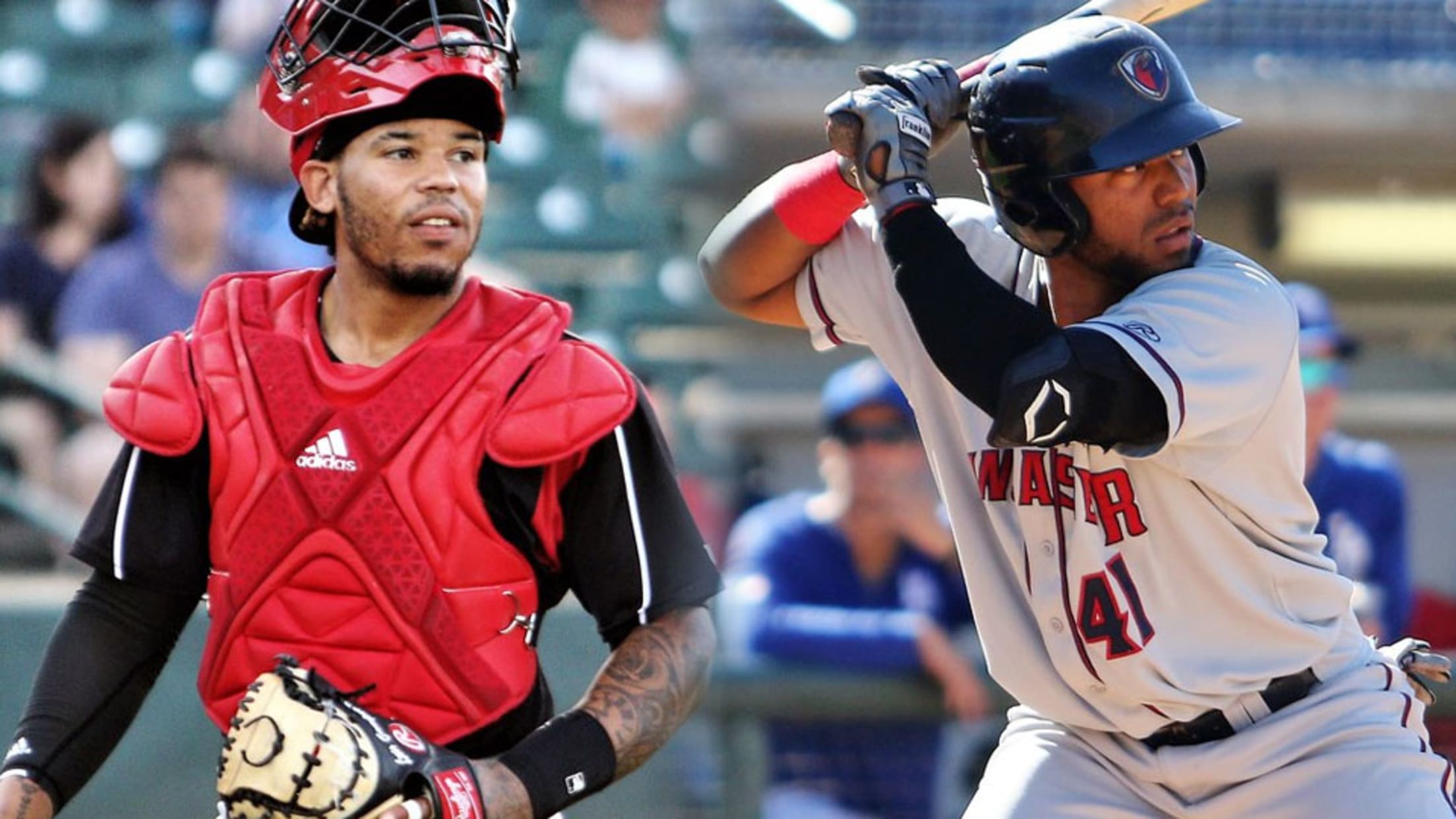 The California League is known as a hitter's league, and it should come as no surprise that two sluggers will leave the Class A Advanced circuit with the biggest pieces of hardware.Lake Elsinore catcher Luis Campusano and Lancaster first baseman Luis Castro are 2019 Cal League co-MVPs, the league announced
Report: Padres' Gore shut down ... for now
Baseball's No. 3 overall prospect could pitch during postseason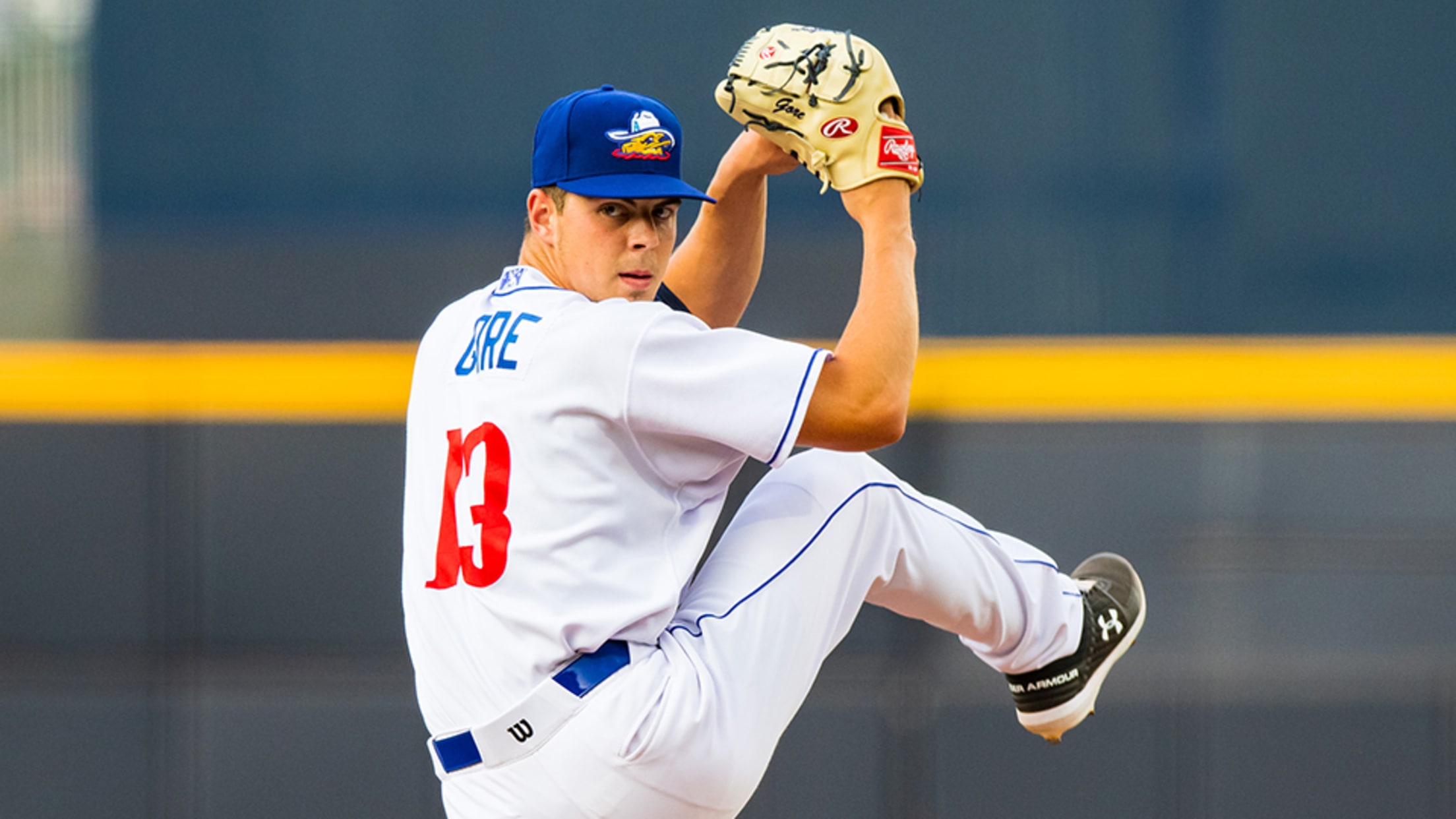 Having ascended to become the game's best left-handed pitching prospect, MacKenzie Gore will sit out the final month of the season. The top San Diego prospect has been shut down for the rest of the regular season, but could return to game action in the Texas League playoffs, according to The
Gore bounces back for Sod Poodles
No. 3 overall prospect fans six in 5 1/3 scoreless innings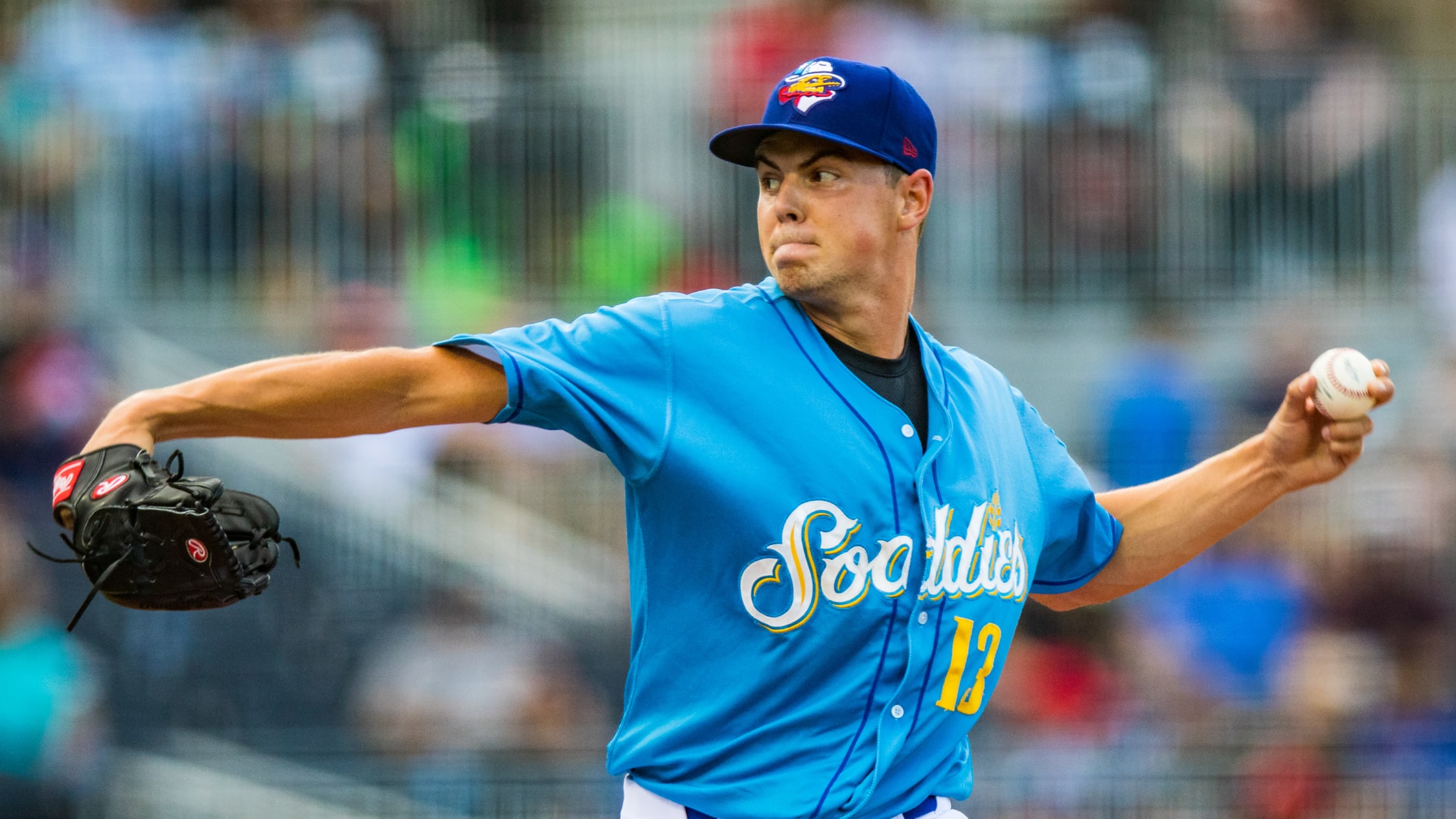 After making one of his worst starts as a professional exactly one week ago, it seems safe to say that MacKenzie Gore is back.MLB.com's No. 3 overall prospect allowed four hits and a walk over 5 1/3 scoreless innings, striking out six, in Double-A Amarillo's 2-1 win over Springfield on Friday
Olivares powers Sod Poodles' comeback
Padres No. 17 prospect drives in five on two-homer night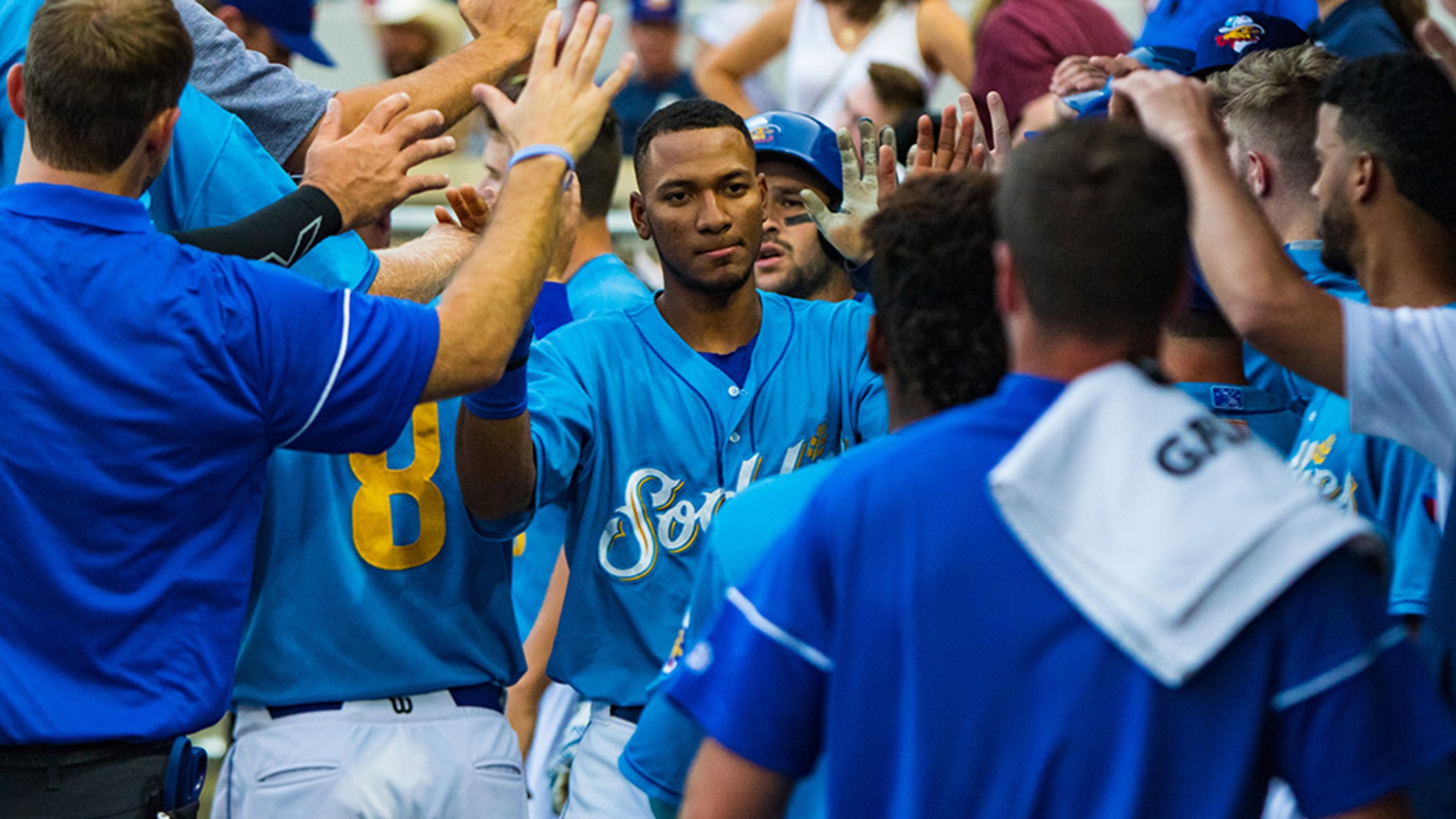 Edward Olivares got MacKenzie Gore off the hook and sparked another comeback for Double-A Amarillo.The Padres' No. 17 prospect went 3-for-4 with a pair of homers and five RBIs as the Sod Poodles erased an early seven-run deficit and defeated Northwest Arkansas, 12-8, on Friday night at Hodgetown. 
Gore shines in scoreless Double-A debut
Top Padres prospect allows two hits, fans four in 5 1/3 innings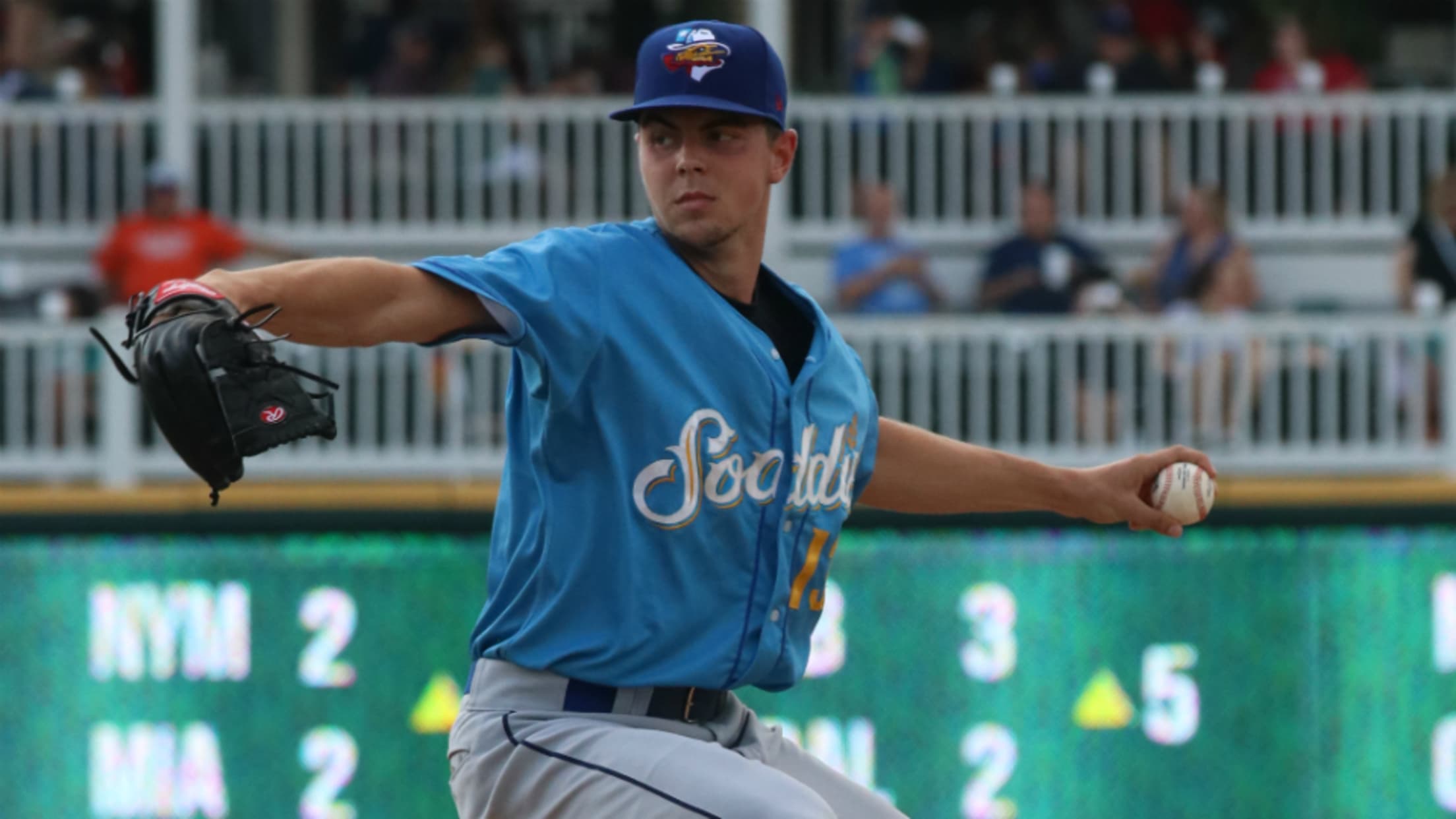 After dominating the California League, MacKenzie Gore picked up right where he left off in his Double-A debut.The top Padres prospect allowed two hits and a walk while striking out four over 5 1/3 innings as Amarillo rolled to a 9-0 win over Frisco on Saturday night at Dr Pepper Ballpark.
Padres' Gore promoted to Double-A
Top pitching prospect joining Amarillo after posting 1.02 ERA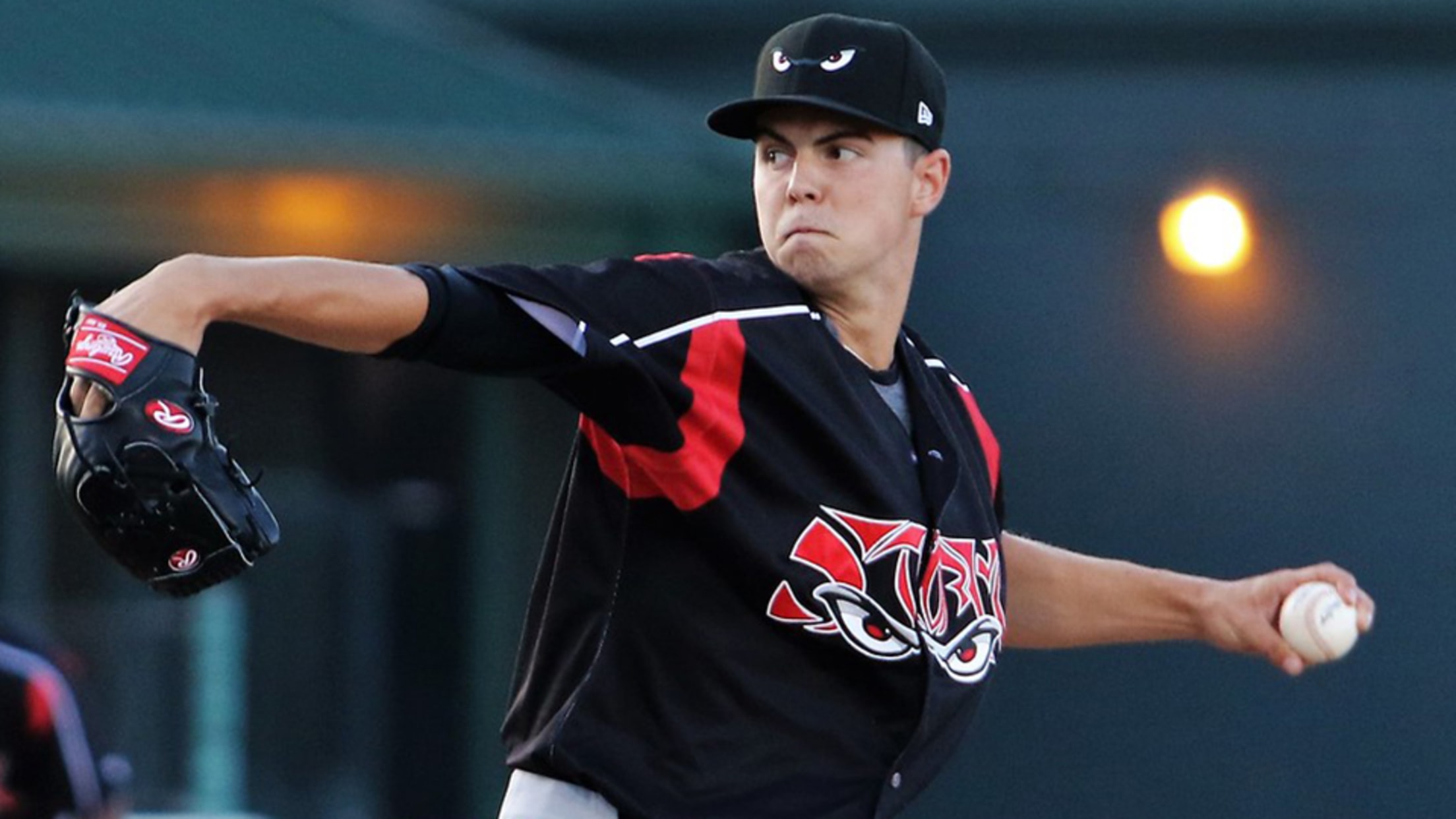 The game's top left-handed pitching prospect is headed to the Texas League.Fresh off his appearance in the Futures Game, Padres lefty MacKenzie Gore has been promoted to Double-A Amarillo, the Sod Poodles announced Tuesday.
Head of the Class: Double-A
Braves' Waters, Tigers' Mize sparkled during season's first half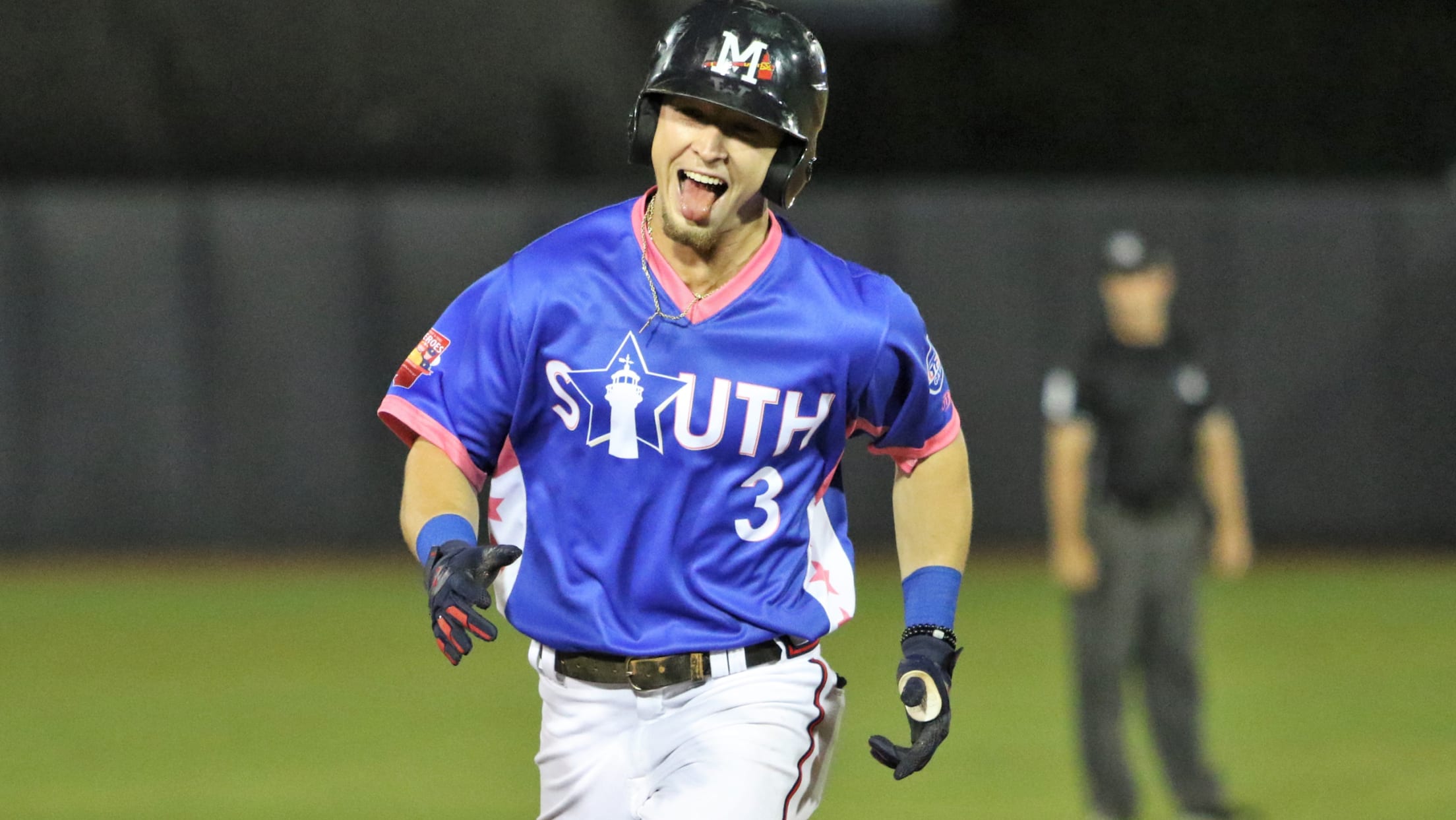 With All-Star Games approaching across the Minor Leagues, members of the MiLB.com staff are looking back at some of the most notable performers from the first half of each of the four full-season levels and who could take off in the months to come. After looking at the Class A  and Class
2019 Futures Game prospects ready to shine
MiLB.com writers pick their players to watch Sunday in Cleveland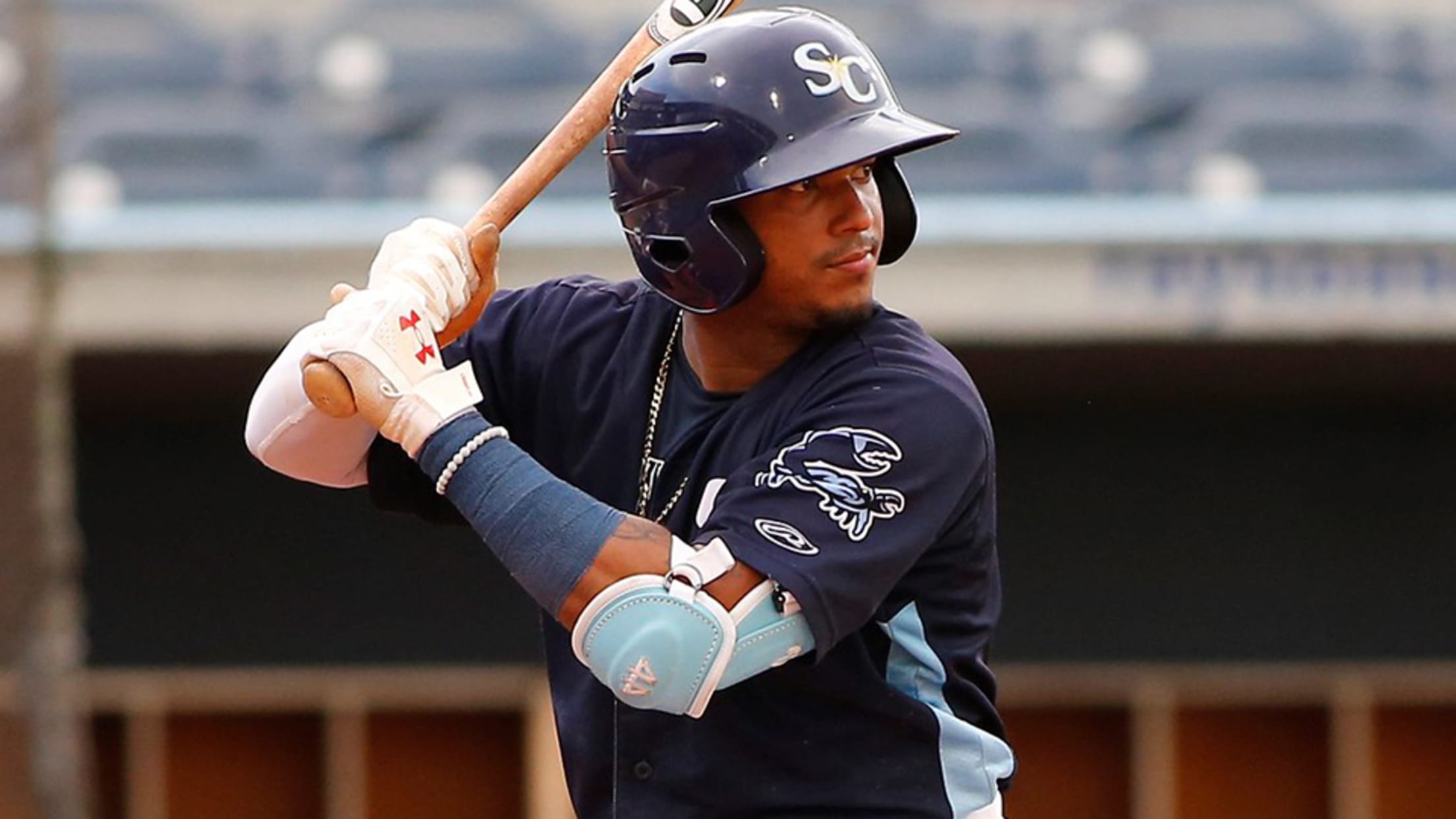 The All-Star Futures Game is Sunday at Cleveland's Progressive Field, and MiLB.com writers are excited. Below are their picks for the top players, divided by American League and National League rosters, to watch in what will surely be another exciting prospect showcase. Players are listed in order of their rank
Stingy Gore dominant again for Storm
Top Padres prospect puts up seven zeros, drops ERA to 1.02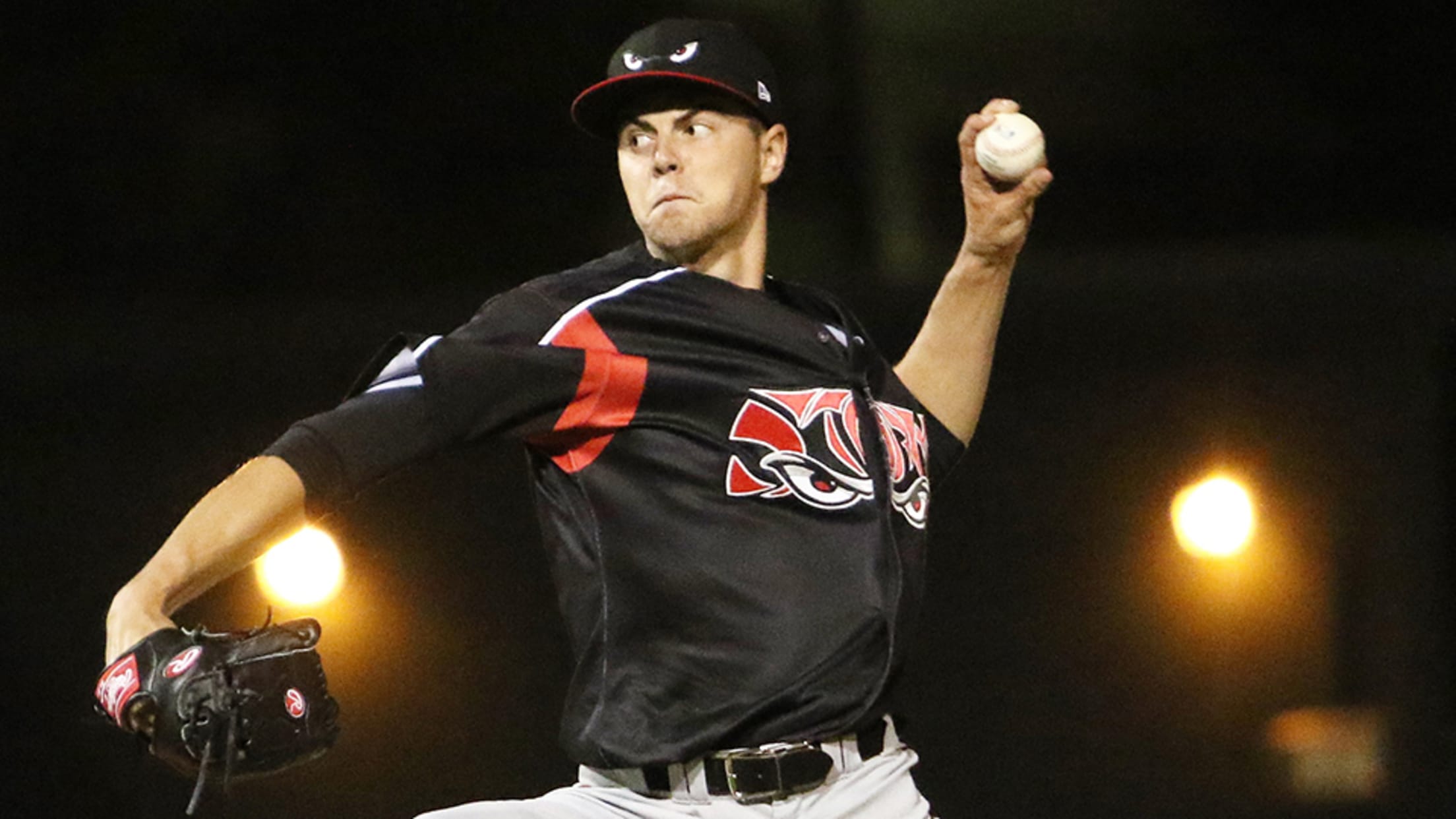 MacKenzie Gore will pitch in the Futures Game on Sunday. The trip to Cleveland might be his ticket to Amarillo.In his latest California League gem, MLB.com's No. 3 overall prospect struck out nine and allowed three hits over a career-high seven scoreless innings before Class A Advanced Lake Elsinore fell
Big names headline Futures Game rosters
19 Top-100 prospects for AL, 18 for NL in new-look showcase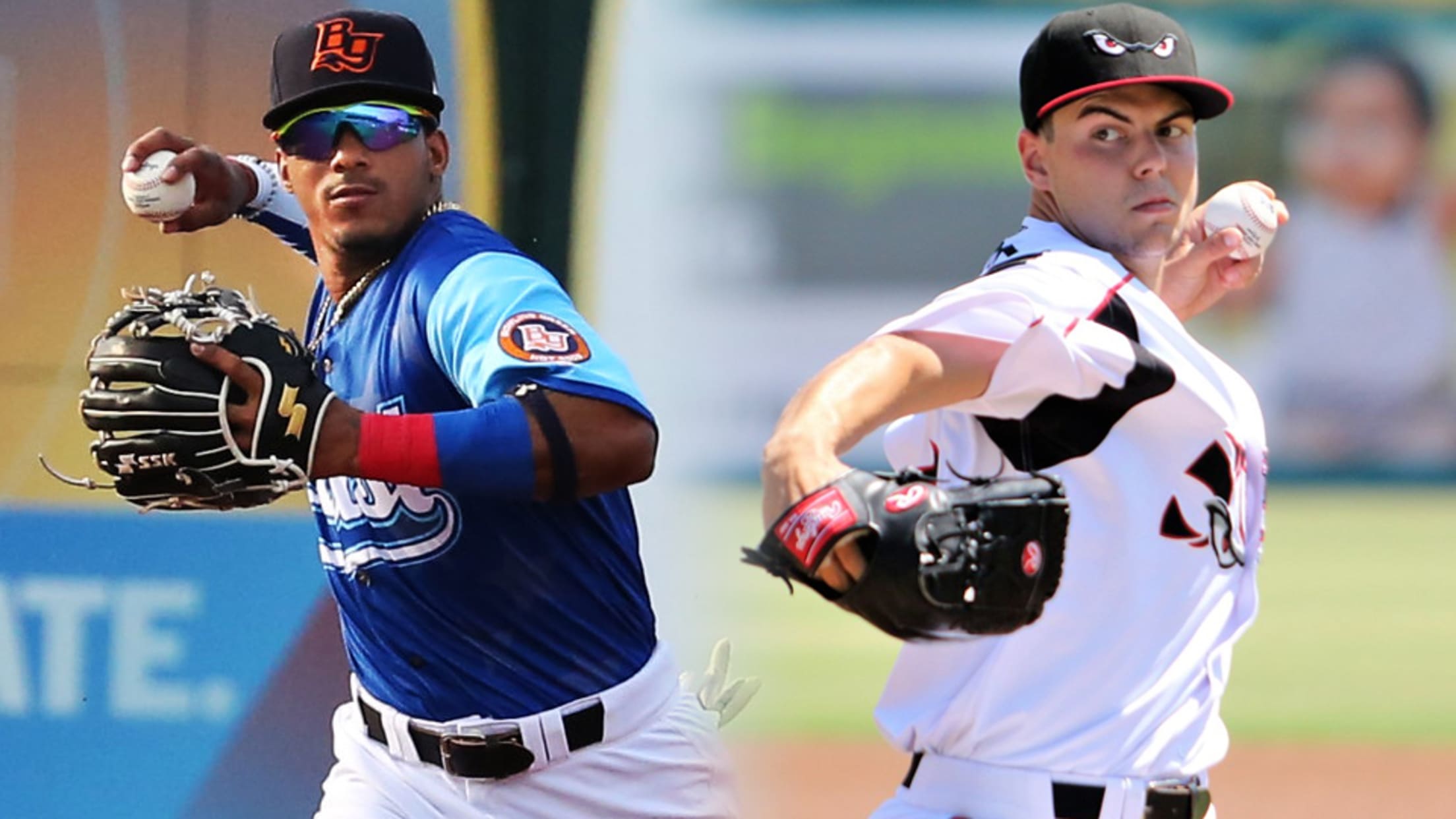 New look, same star quality.Thirty-seven of MLB.com's Top 100 prospects were selected to participate in the Futures Game on July 7 in Cleveland, Major League Baseball announced Friday. This year's version of the prospect showcase pits the American League against the National League, a change from previous years in which
Prospect Roundup: Games of June 26
Padres' Gore keeps shoving; Cards' Knizner homers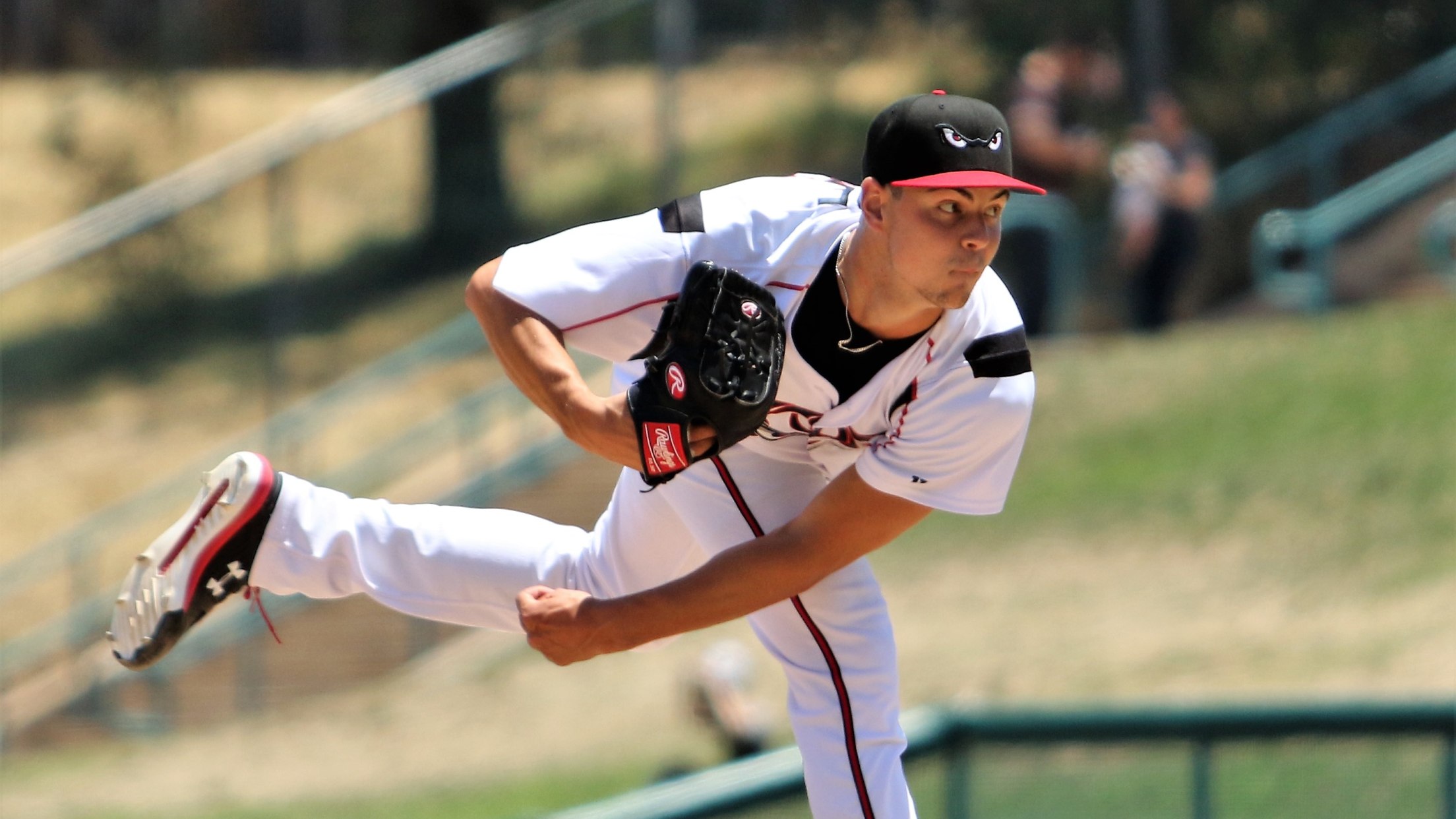 Padres LHP MacKenzie Gore, Class A Advanced Lake Elsinore: 6 2/3 IP, 0 R, 3 H, BB, 9 K -- MLB.com's fourth overall prospect was lights-out once again, fanning nine over 6 2/3 innings in the Storms' 5-0 win over Rancho Cucamonga. Gore really only faced trouble in the first --