Prospects reflect on debuting in 2020
Bailey, Stephenson, Brubaker shine in first stints with big clubs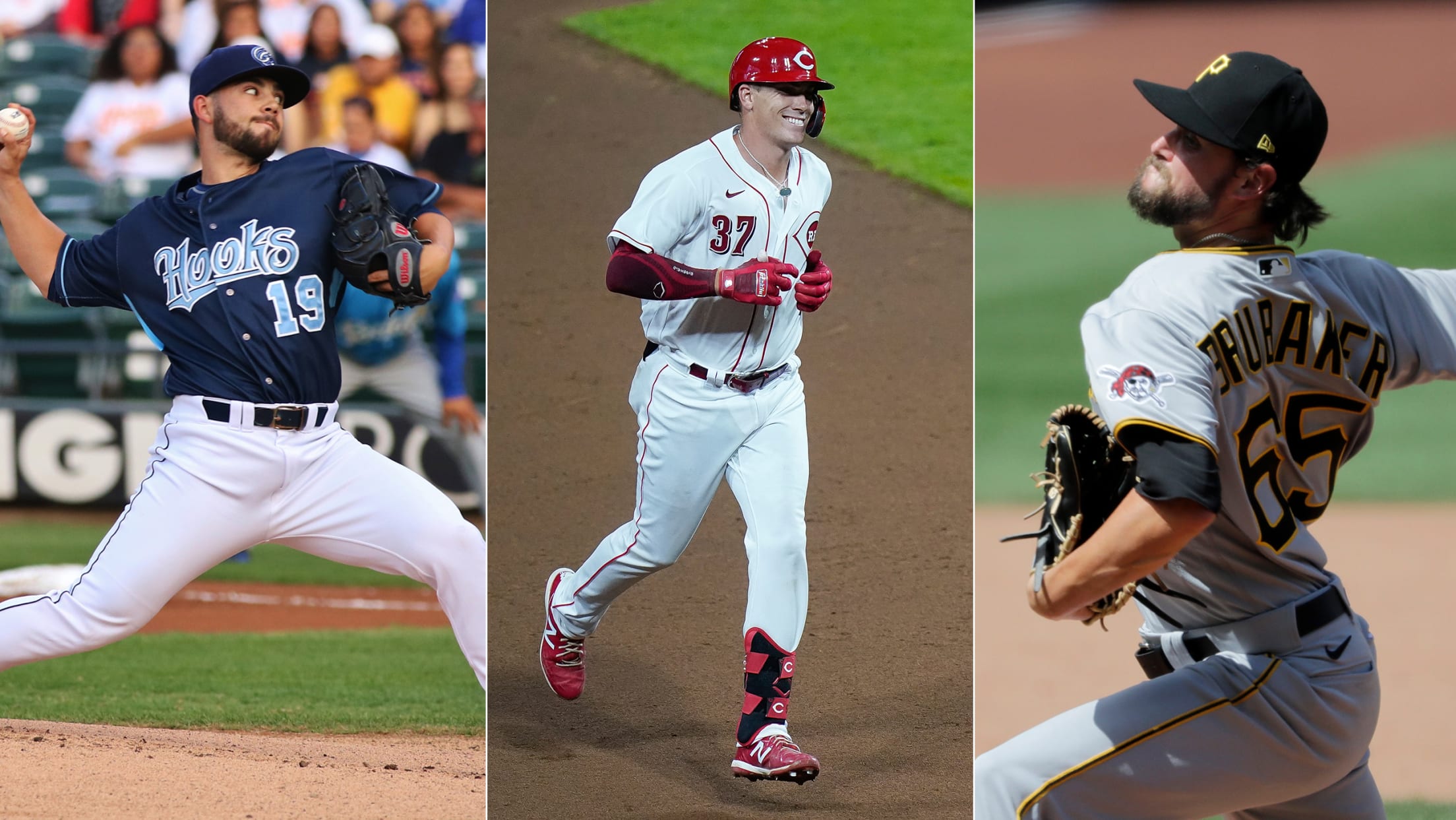 The words "new normal" have become a major part of the lexicon eight months into 2020. They apply to just about every aspect of daily life and baseball by extension. With the abbreviated Major League season underway, a slew of promising prospects seem to be making their debuts nightly. A
Bailey, Ramirez & Arauz Selected in Rule 5 Draft
2019 Hooks alums accounting for three of the top 10 picks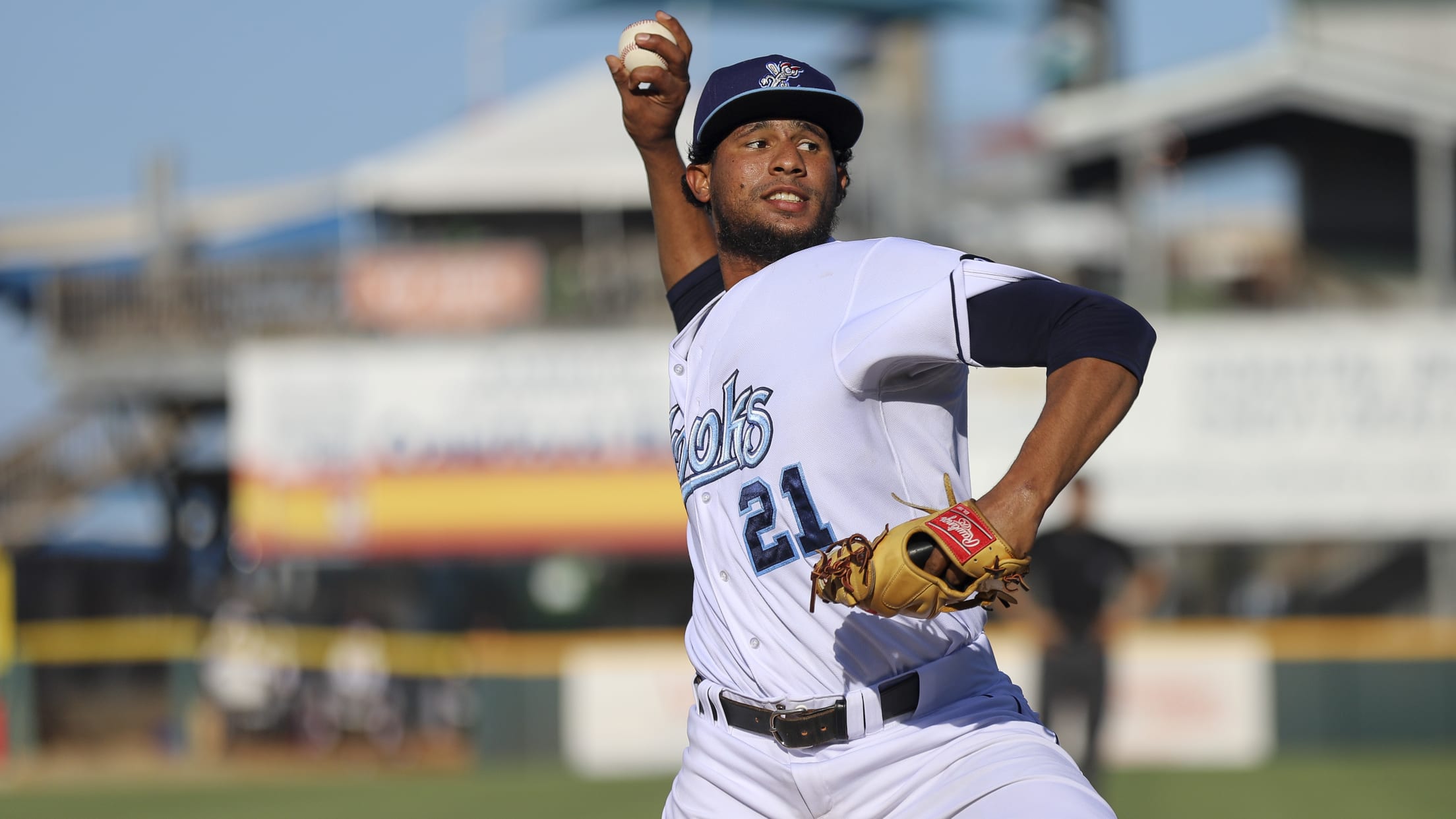 CORPUS CHRISTI - Right-handed pitchers Brandon Bailey and Yohan Ramirez and shortstop Jonathan Arauz were taken in the Major League Phase of the Rule 5 Draft, held Thursday morning during the final day of the 2019 Baseball Winter Meetings in San Diego.Baltimore garnered Bailey with the second overall pick while
Garcia, Bailey highlight 2019 Rule 5 picks
Yankees hurler, Astros righty join Tigers, Orioles with first picks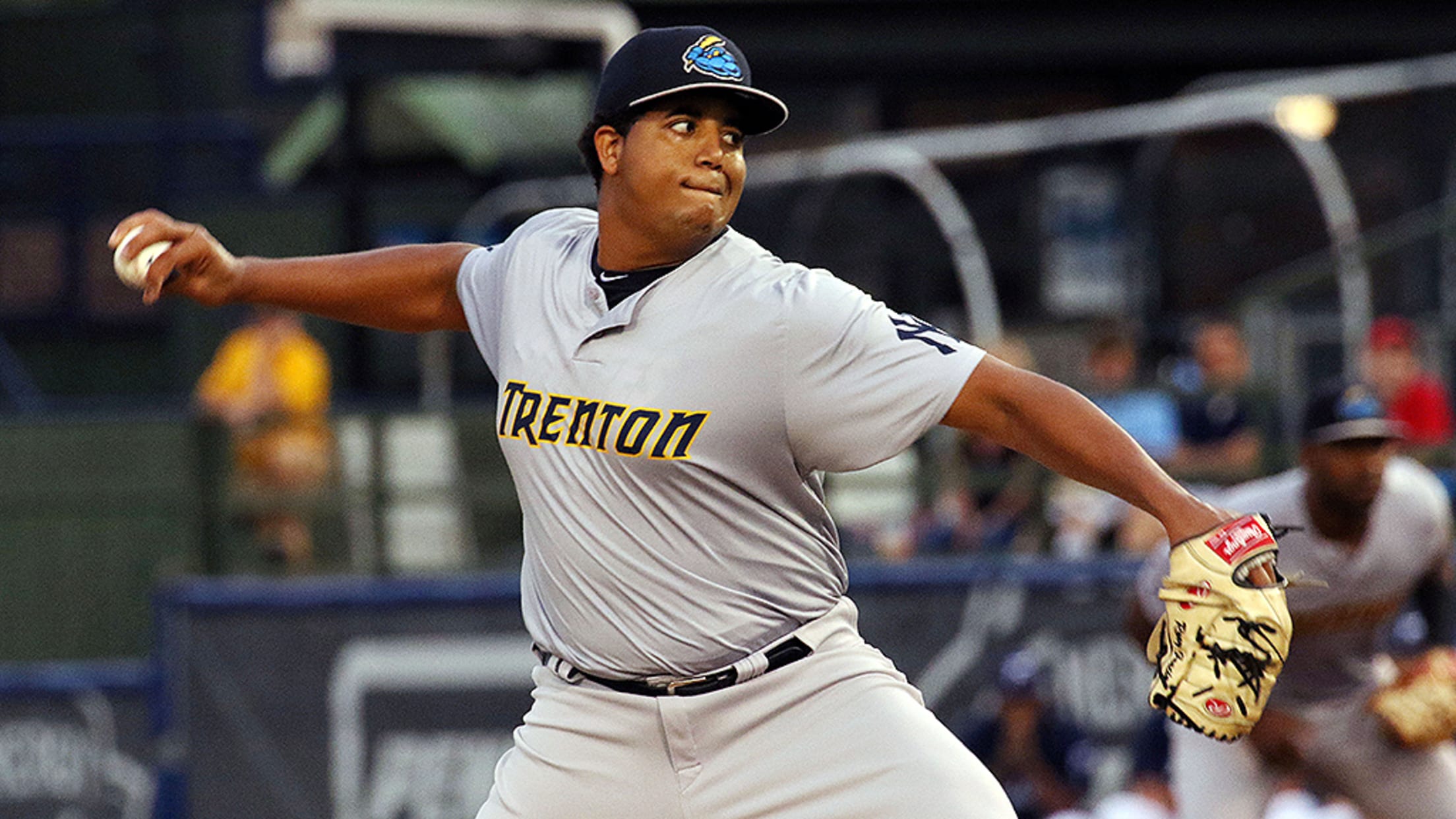 SAN DIEGO -- Eleven Minor Leaguers moved to new organizations Thursday with newfound hope of cracking a Major League roster.The Tigers selected Yankees right-hander Rony Garcia with the first overall pick in the 2019 Rule 5 Draft at the Winter Meetings in San Diego. Astros righty Brandon Bailey went to
Bailey, Hooks Extend Winning Streak to Four
CC starter fans season-high nine RoughRiders in 7-3 win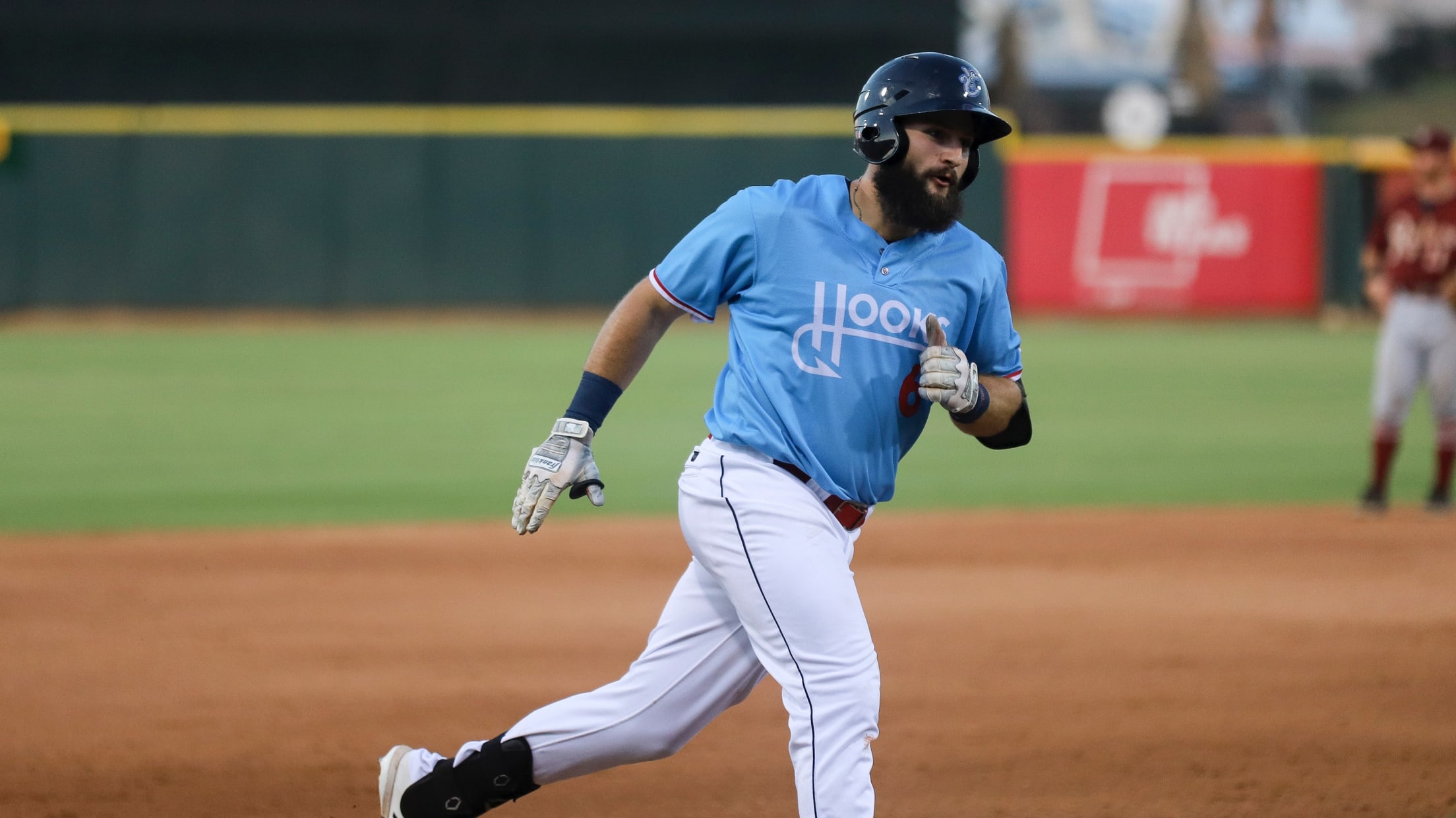 CORPUS CHRISTI - A dominant start by Brandon Bailey bolstered by a seven-run cushion carried the Hooks to a 7-3 victory over the Frisco RoughRiders Wednesday at Whataburger Field.It was Corpus Christi's fourth consecutive win, earning them a tie of first place in the tight Texas League South Division race
McCann Leads Raspas to Series Win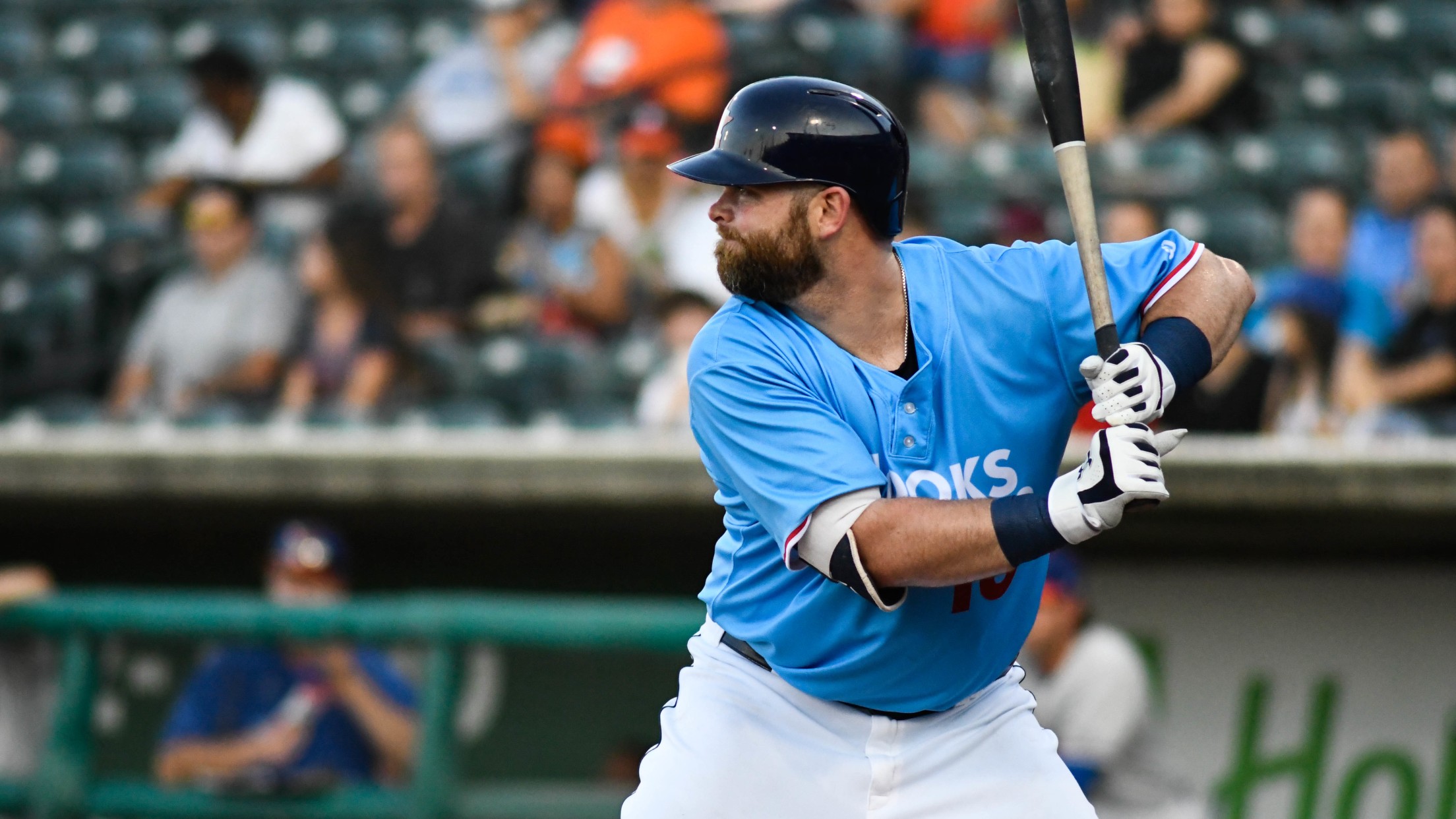 CORPUS CHRISTI - Brian McCann plated three Sunday night, including a two-run blast in the fourth, paving the way toward a 4-2 Corpus Christi win over The Flying Chanclas de San Antonio before a sellout crowd of 9,612 fans at Whataburger Field.The Hooks (36-25, 79-51), who once again took the
CORPUS CHRISTI - Tyler Ramirez's 10th inning RBI single was the difference in a 3-2 RockHounds win over the Hooks in the series opener Tuesday night at Whataburger Field.Corpus Christi (33-23, 76-49) has dropped three in a row and now leads second-place Frisco by 3.5 games with 13 to play
Hooks Walk-Off with Win No. 70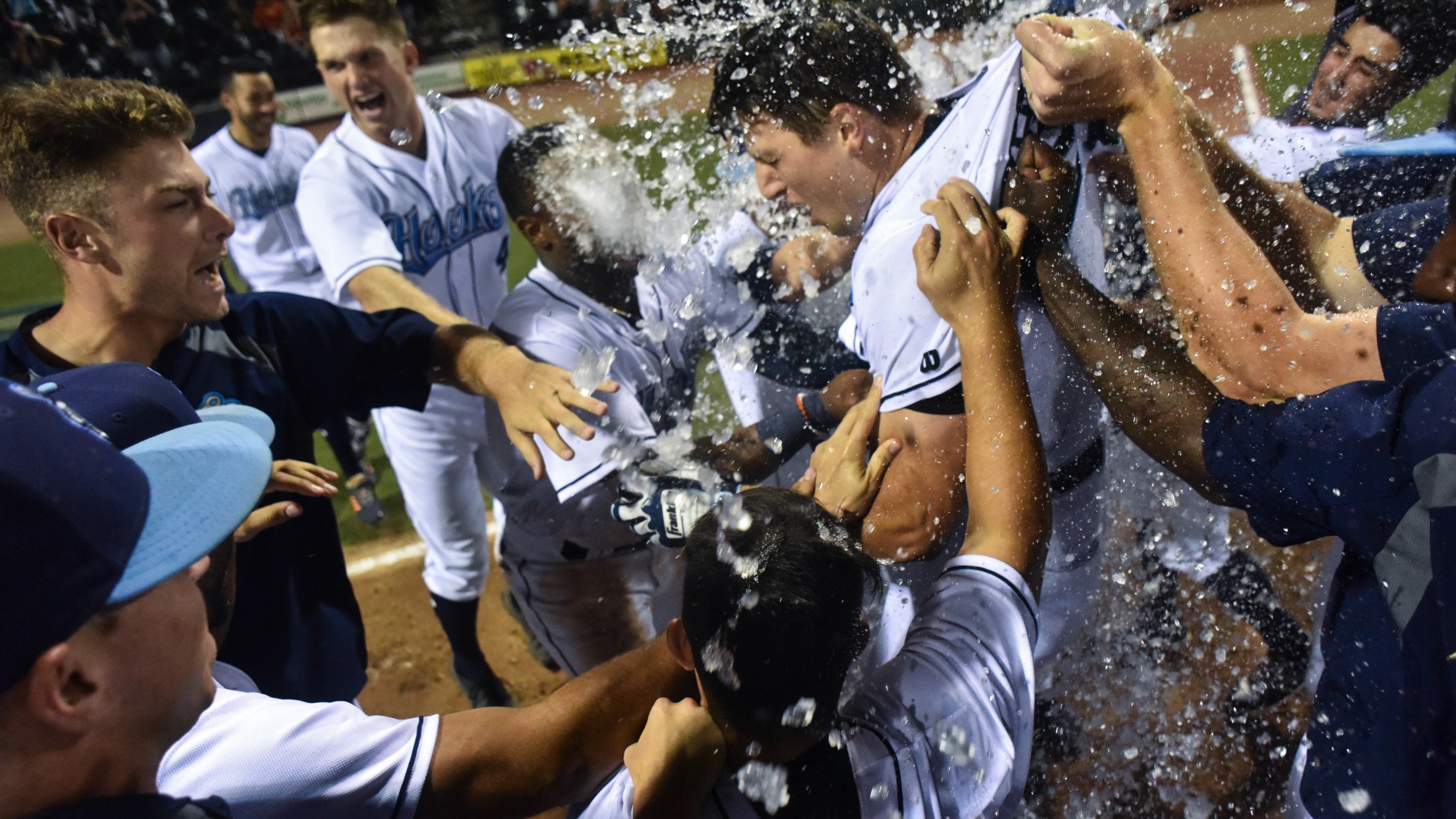 A lead-off home run by Carmen Benedetti in the ninth inning Wednesday night vaulted the Hooks to a 3-2 walk-off win over Tulsa in front of 4,359 fans at Whataburger Field.Corpus Christi's seventh last-at bat victory of the year secured the series win.The Hooks (27-19, 70-45) were held to three
Braves' Anderson awarded for latest gem
Florida right-hander took no-no into eighth to capture FSL honor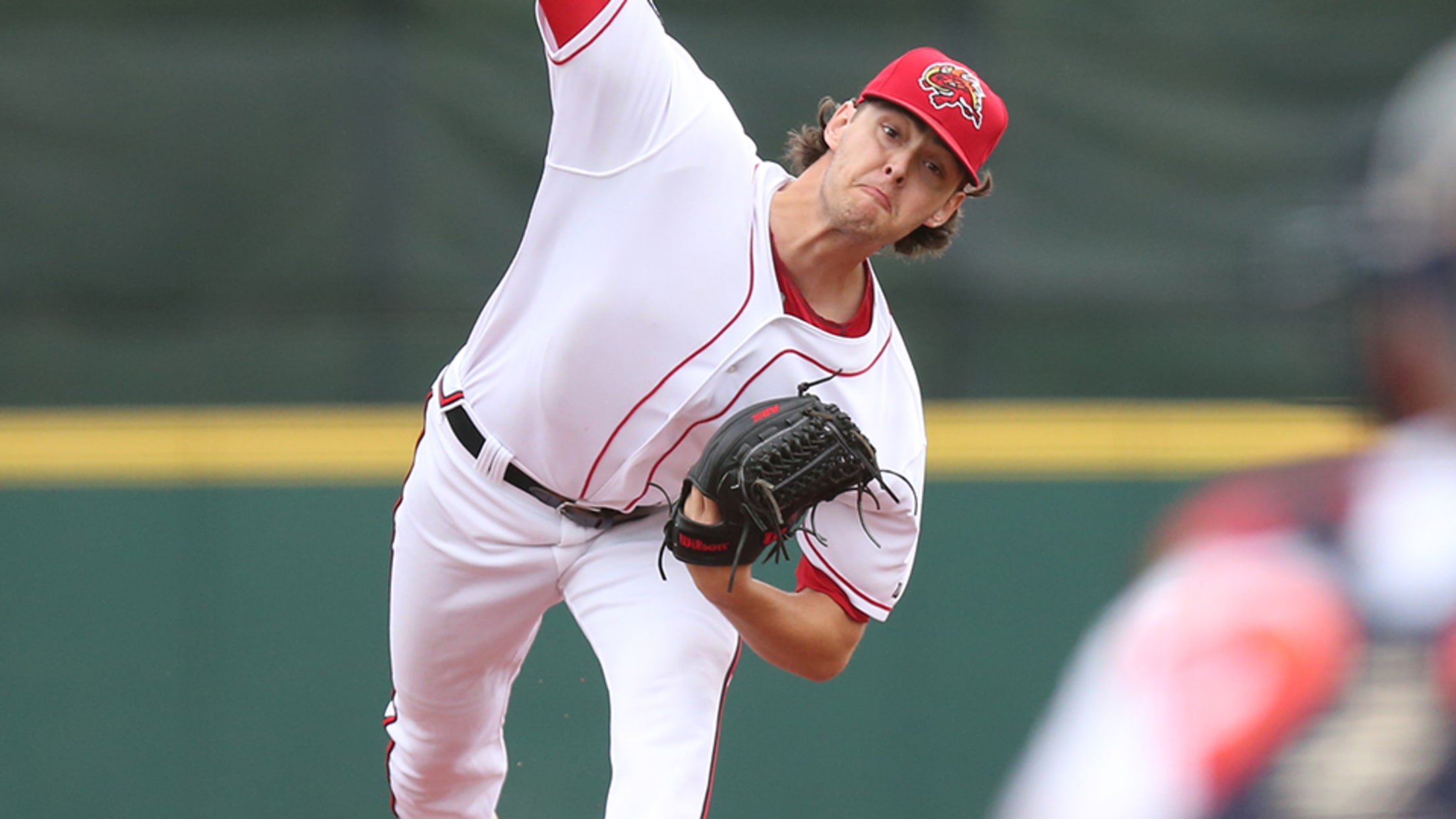 Ian Anderson didn't think he had a no-hitter going for Class A Advanced Florida last Wednesday, until he did. Even when he combined with relievers Justin Kelly and Brandon S. White to throw 10 hitless innings, the Fire Frogs still hadn't technically finished off the feat. (They eventually lost, 6-3,
Bailey nearly unhittable for Buies Creek
Astros No. 28 prospect allows one hit in career-best eight frames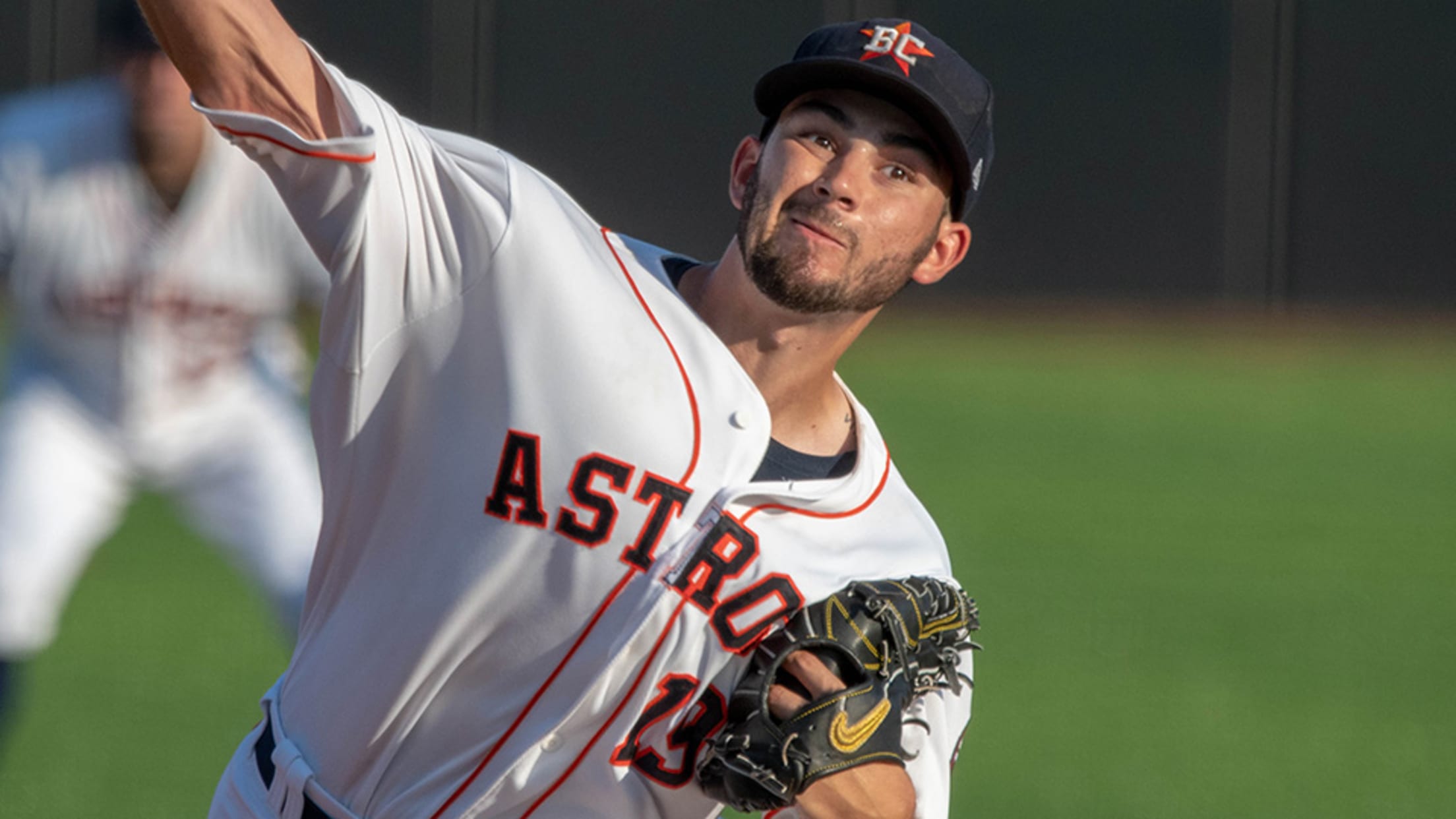 Since coming over to the Astros this season, Brandon Bailey generally expects to piggyback with his fellow Class A Advanced Buies Creek starters to limit innings. But when given the opportunity to pitch an extended outing, Houston's No. 28 prospect has made the most of his chance to shine.Bailey carried a
Phillies' Medina leads week's best pitchers
No. 73 overall prospect fanned 12 in seven innings for Clearwater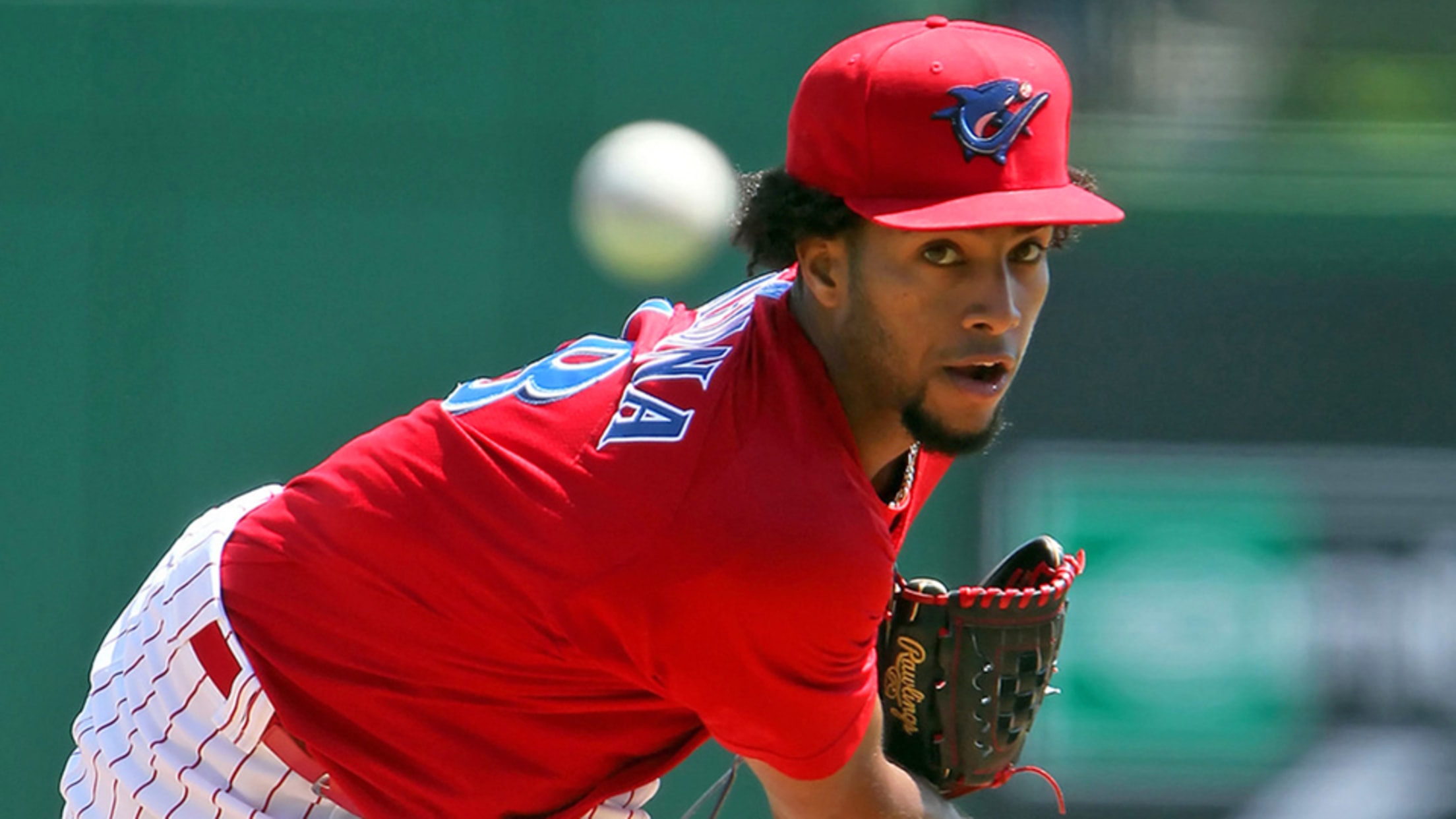 The last time Adonis Medina had been on a Florida State League mound, prior to this past week, he gave up seven earned runs on seven hits (including two homers) over 2 2/3 innings at Dunedin on July 9. Then he traveled to Washington as a late addition to the
Buies Creek's Bailey blows away Red Sox
Astros No. 29 prospect throws five hitless innings, fans five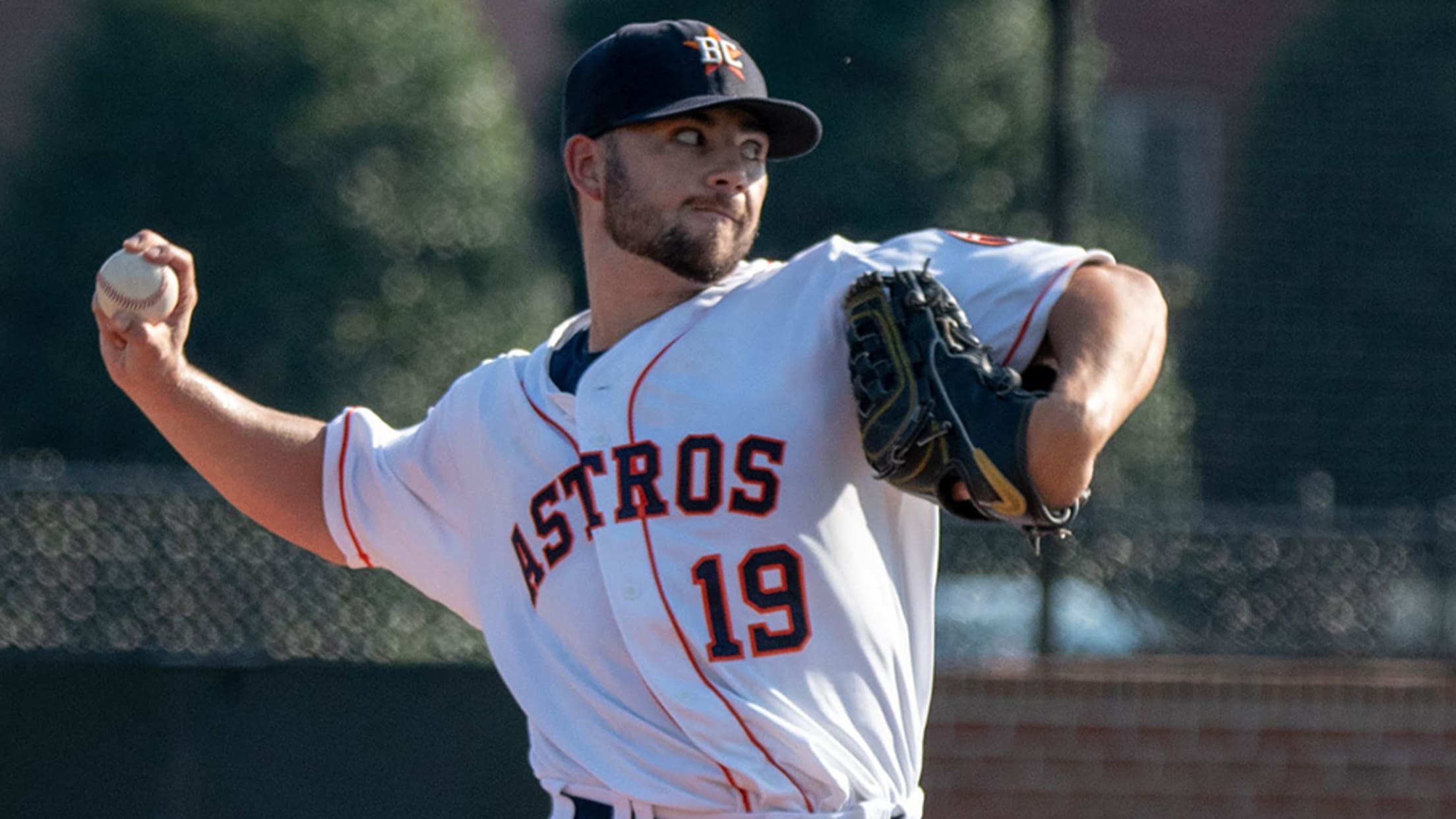 Since the end of June, Brandon Bailey has been improving each time out.On Wednesday, the Astros' No. 29 prospect had his best outing yet, tossing five no-hit frames as Class A Advanced Buies Creek walked off with a 1-0, 10-inning triumph over Salem at Jim Perry Stadium.
Athletics acquire Laureano from Astros
After strong second half, outfielder dealt for right-hander Bailey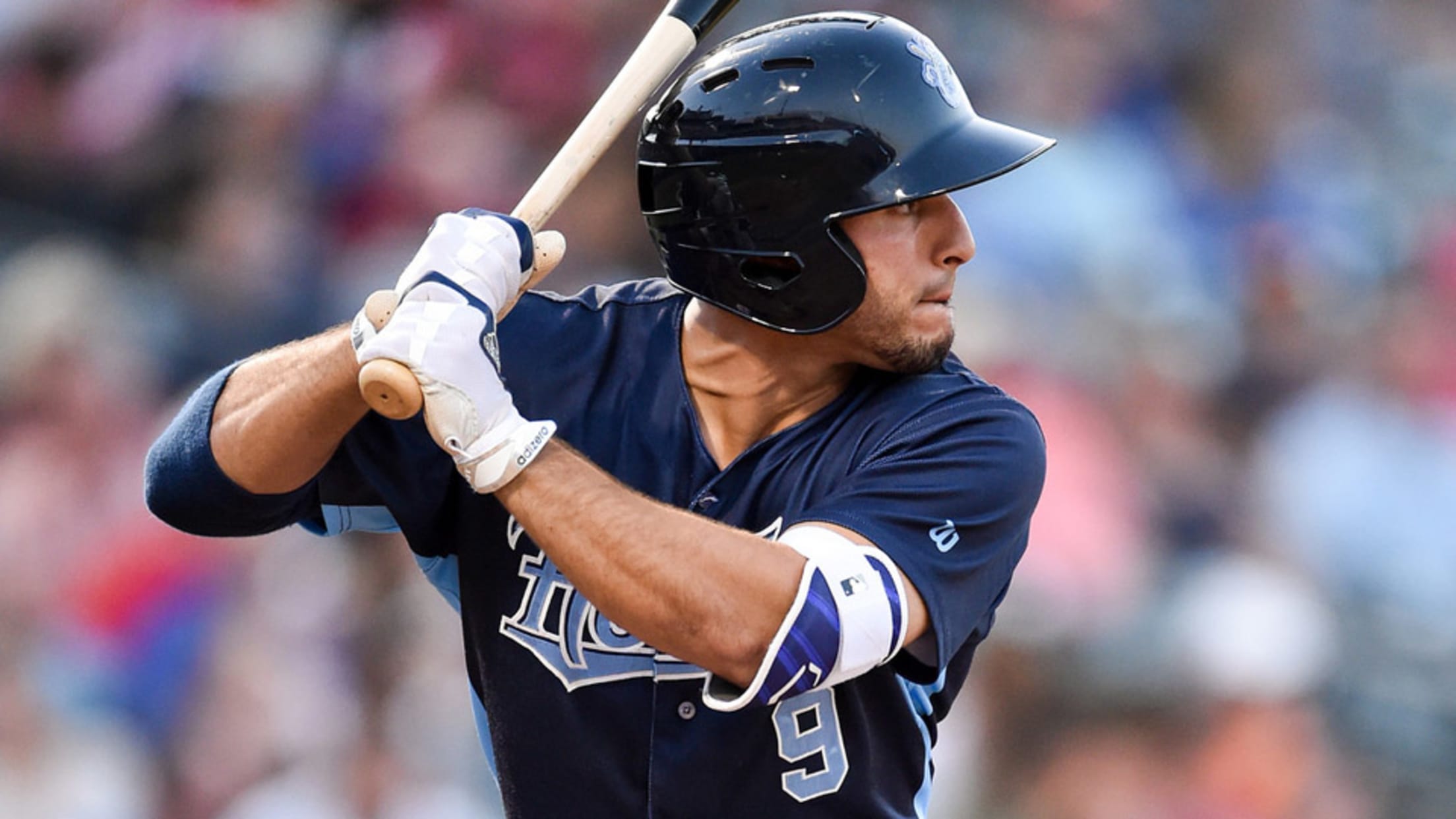 After an up-and-down season at the plate, Ramón Laureano is getting a fresh start.The A's acquired the outfielder from the Astros in exchange for right-handed pitching prospect Brandon Bailey on Monday.