Rattlers Power Past Cedar Rapids
Wisconsin crushes five homers in 10-5 win over Kernels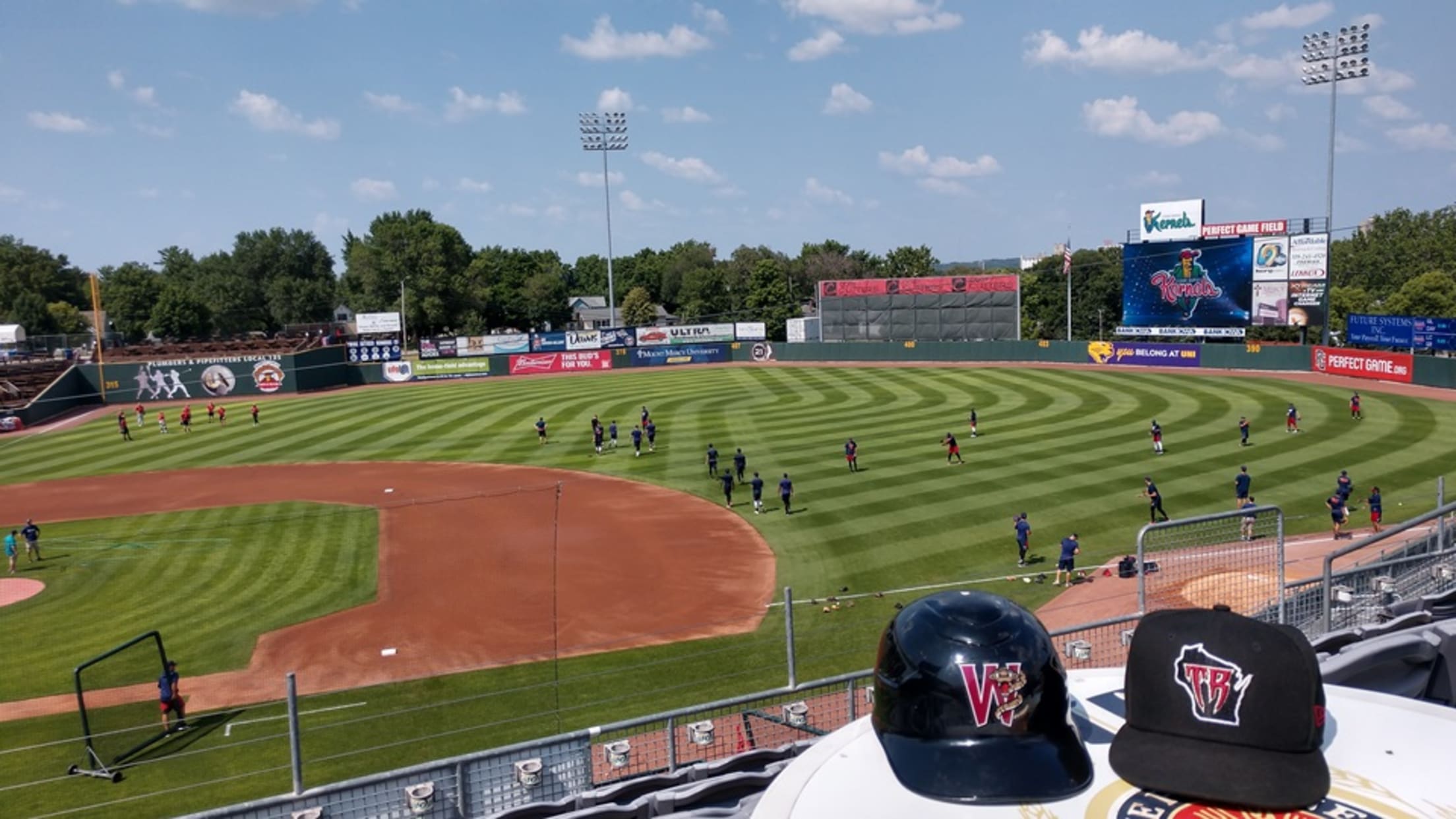 CEDAR RAPIDS, IA - The Wisconsin Timber Rattlers found their power stroke on Friday night in a 10-5 win over the Cedar Rapids Kernels at Perfect Game Field. Wisconsin hit five home runs in the game to salvage the final game of the three-game series.
Rattlers Finish Lansing 8-3 to Wrap Suspended Game
McClanahan homers and drives in three; Olson picks up first professional victory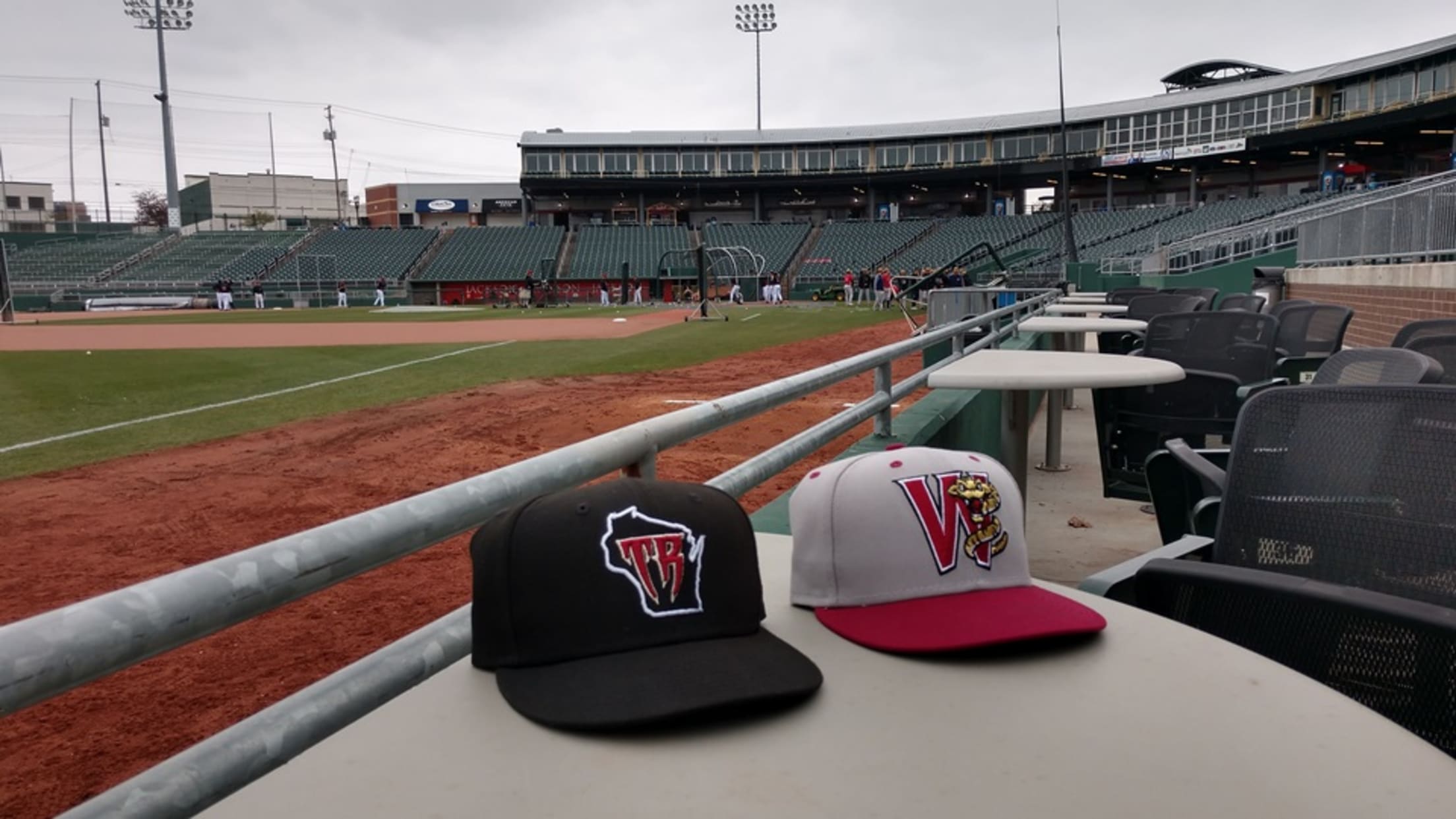 LANSING, MI - The wait was worth it for the Wisconsin Timber Rattlers and for Reese Olson. The Rattlers defeated the Lansing Lugnuts 8-3 on Wednesday night at Cooley Law School Stadium in the conclusion of a game that was suspended on Tuesday night. Olson earned his first professional victory
Brewers Blitz Billings With Walk Off Win
Helena Now Owns Five Walk Off Wins In 2018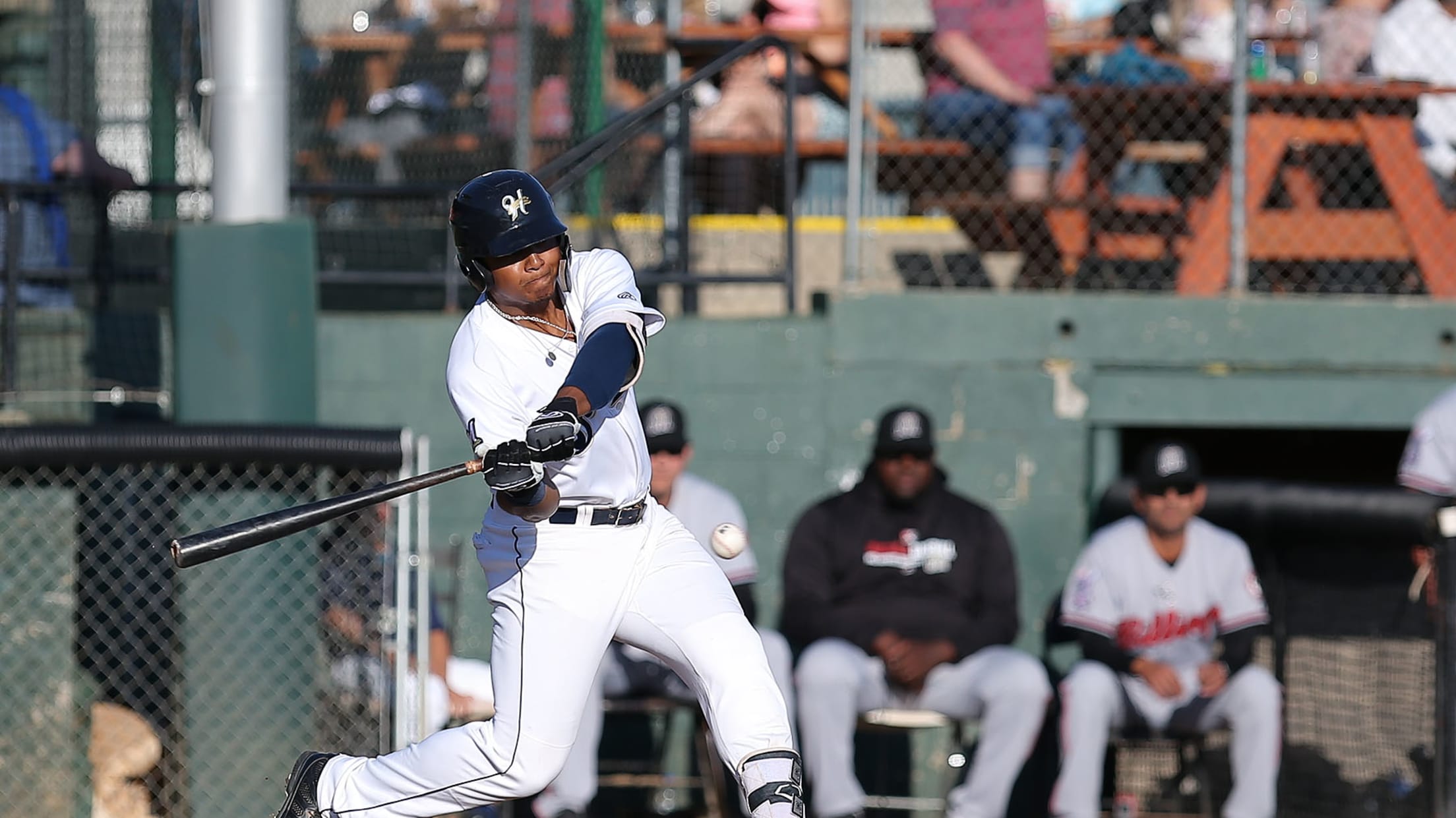 Helena, MT - Friday night started a critical three game series between the Helena Brewers and the Billings Mustangs, with Helena two games back of Billings for first place. The game proved to be one of the most back and forth battles all year, needing extra innings to decide its
Two Out Ninth Inning Rally Pushes Brewers Past Osprey
Helena Wins For Second Time On The Road When Tied After Eight In 2018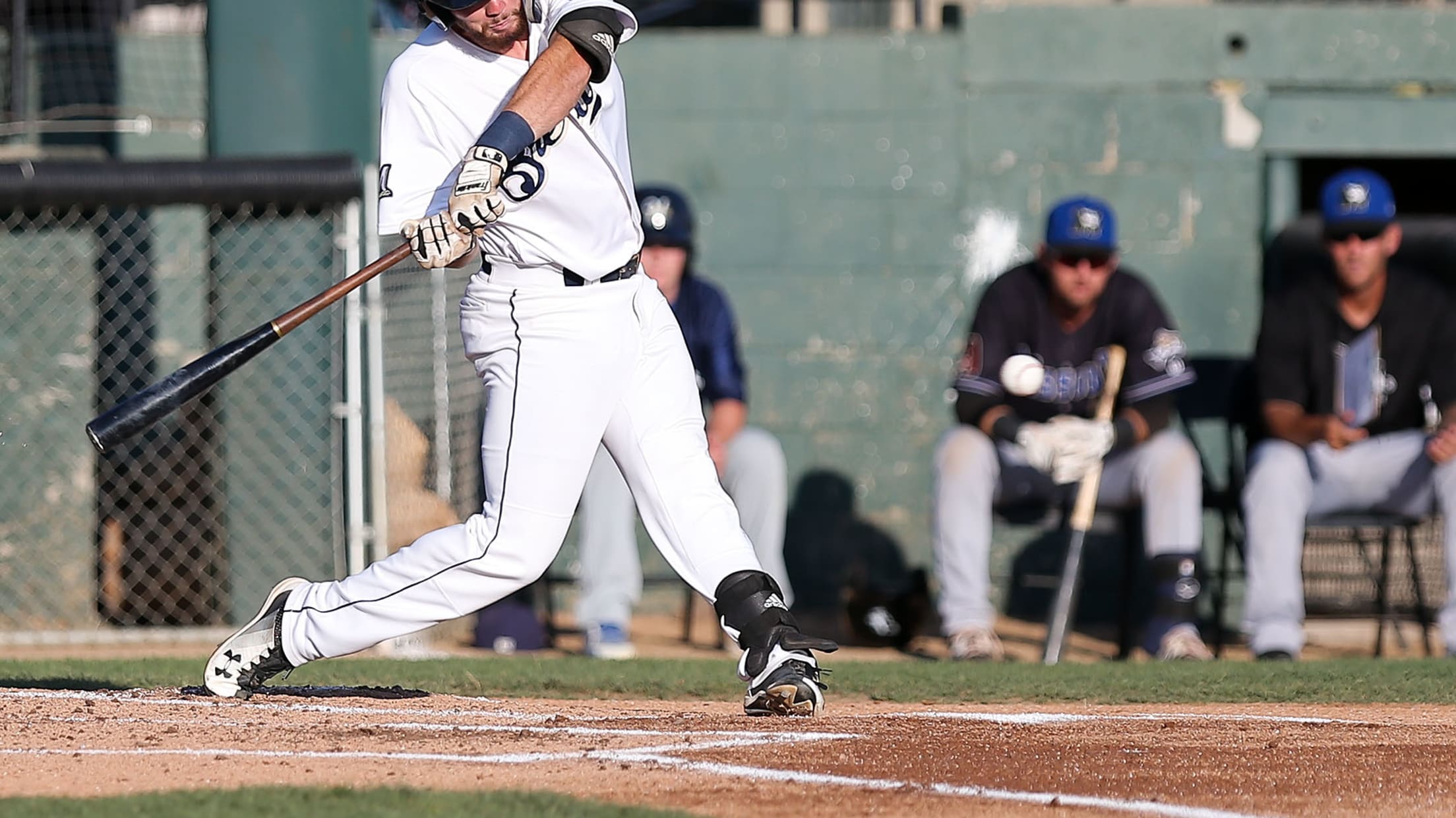 Missoula, MT - The Brewers on a warm Tuesday night at Allegiance Field held the lead for most of the night, and gave it up in the bottom of the eighth inning. With two outs and nobody on in the top of the ninth, it looked as if the game
Four Helena Brewers Named To Pioneer League All Star Team
Fry, Castillo, McClanahan & Salaman To Represent Helena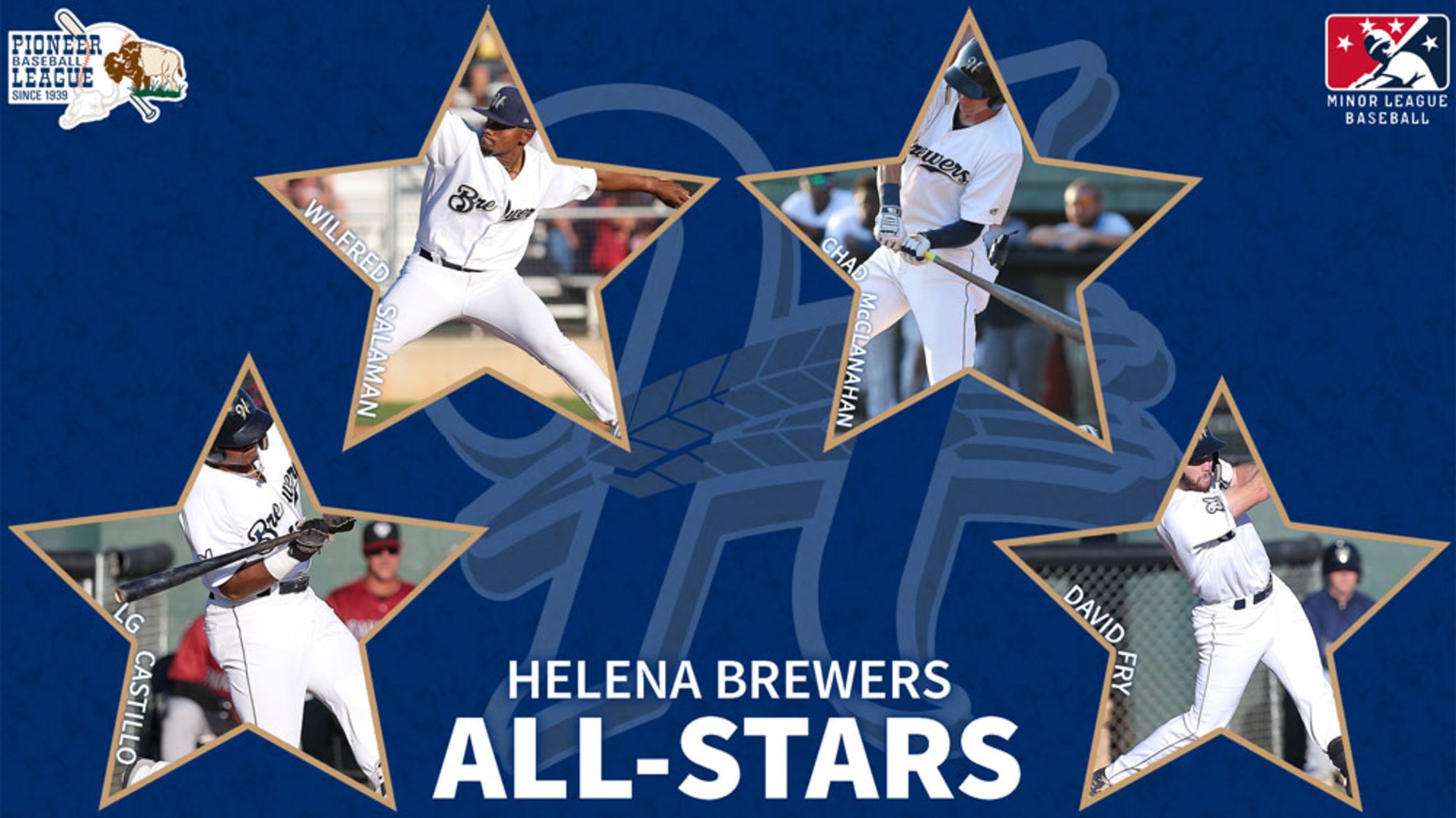 Helena, MT - Today the Pioneer League announced that four Helena Brewers have been selected to the 2018 Pioneer League All Star Team. Catcher David Fry, first baseman Chad McClanahan, outfielder LG Castillo, and pitcher Wilfred Salaman were voted into the game by the Pioneer League All Star selection committee.
Brewers Earn Series Split With One Run Win
Helena Now 8-2 In One Run Games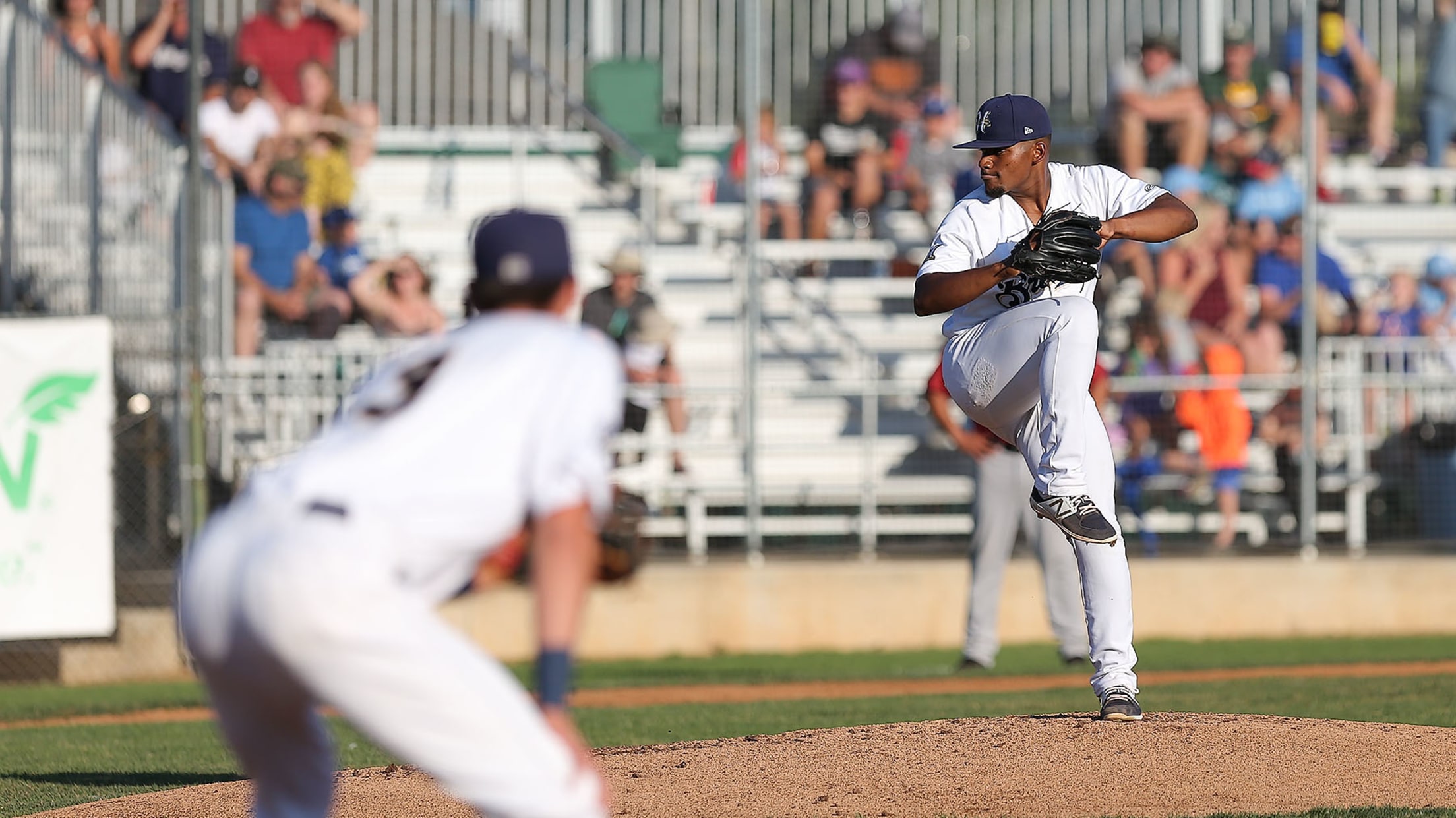 Helena, MT - Helena has been locked in in close games in 2018, and got another big win in a close battle on Tuesday night against Missoula. The Brewers got three runs in the third inning and never trailed, holding off a consistent Missoula attack to win 4-3. Helena is
Monstrous Fifth Helps Brewers Even Series
Helena Scores Six With Two Out & Nobody On In Frame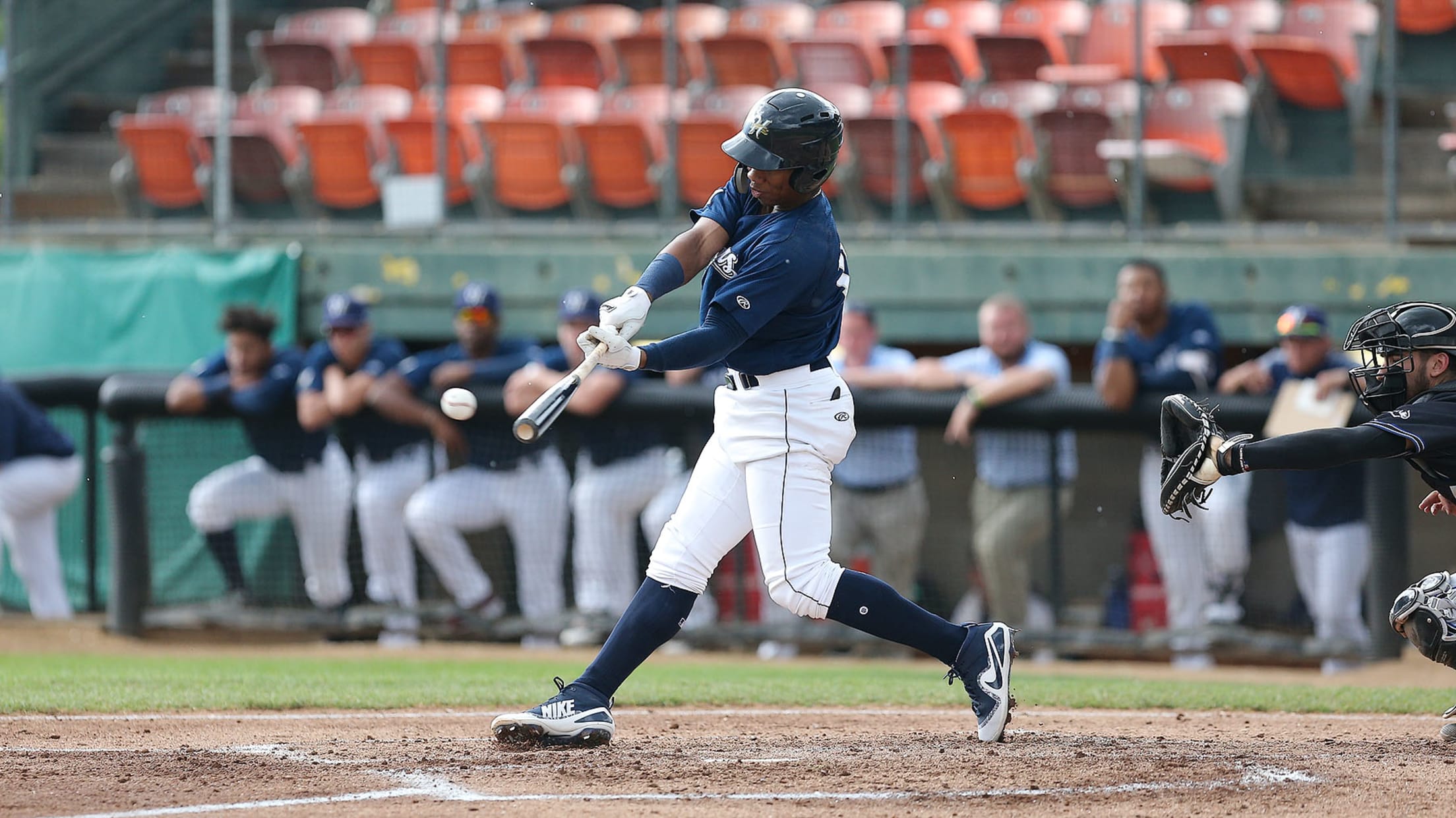 Idaho Falls, ID - Every time the Brewers have needed a solid outing from a starter, Wilfred Salaman has risen to the challenge. Against the league's best offense, Salaman (W, 2-1) delivered, holding Idaho Falls to one run on five hits over six innings, as Helena broke a 1-1 tie
Lillis Locks In As Brewers Even Series
Lefty Allows Just One Run In Career Long 5.2 Innings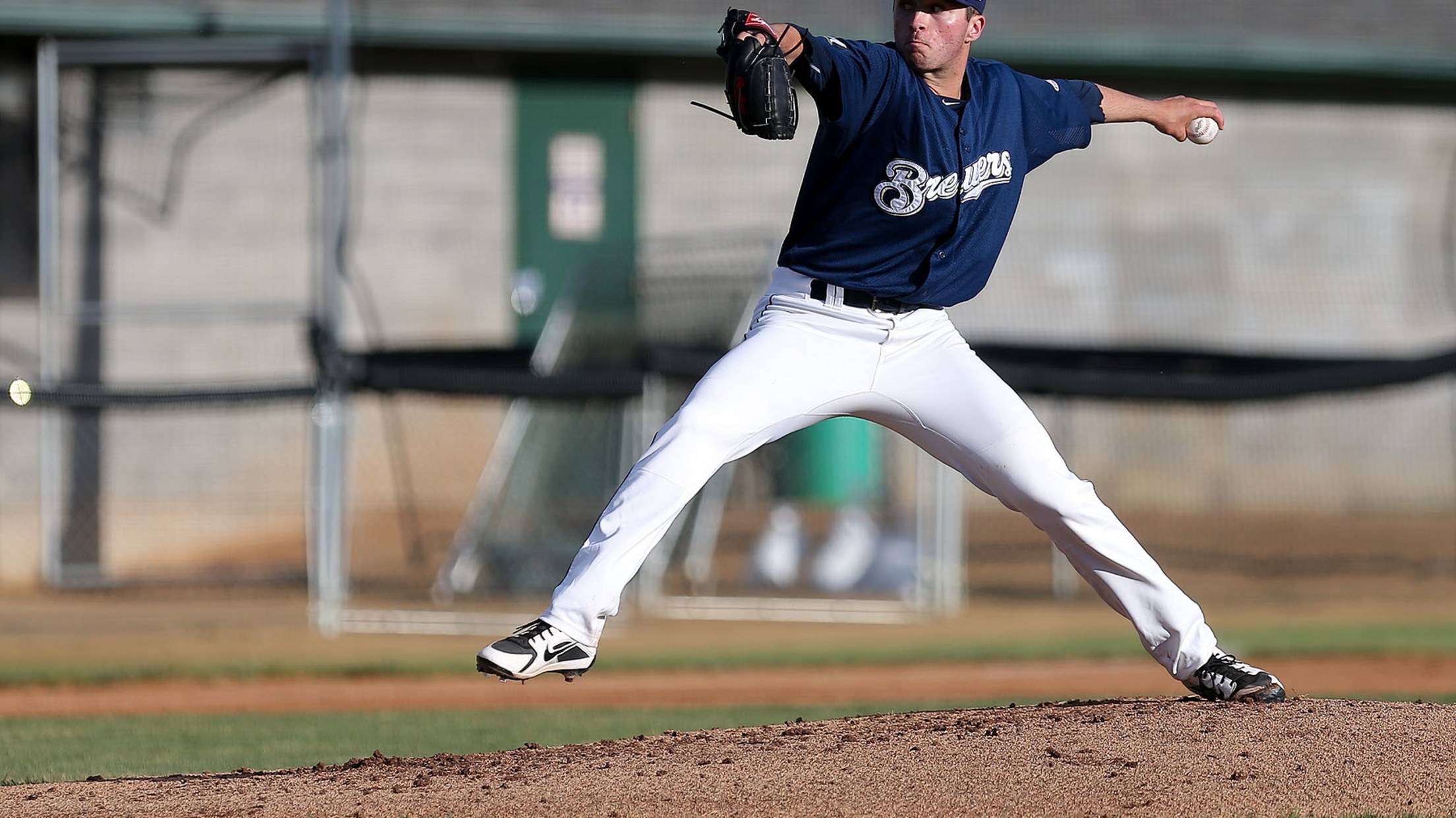 Billings, MT - Blake Lillis (W, 2-1) in his third start of the season was in command, allowing just one run in four hits in a career long 5.2 innings, with the lone run coming in the sixth inning. Helena used rallies in the third and fifth innings to take
Egnatuk Blasts Brewers To Walk Off Win
Helena Has Walked Off Great Falls Three Times In 2018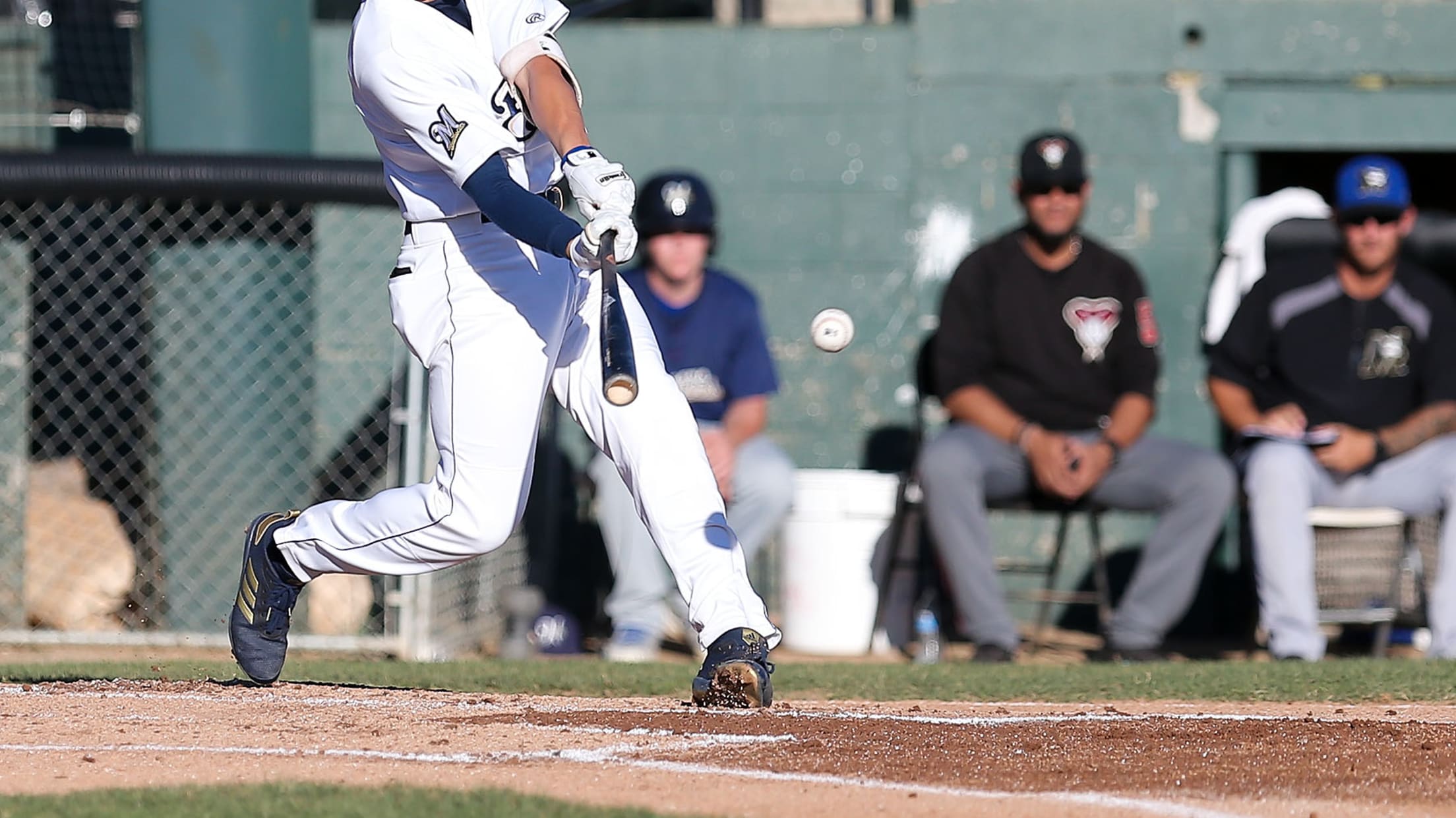 Helena, MT - Mired in a slump, Nick Egnatuk was due for a big hit. In a tie game with two outs in the ninth, Egnatuk delivered a monster blow, taking a first pitch from Vince Arobio and launching it a mile over the left field wall, giving the Brewers
Fry Sizzles As Brewers Walk Off Voyagers
Helena Gets Third Walkoff Win Of 2018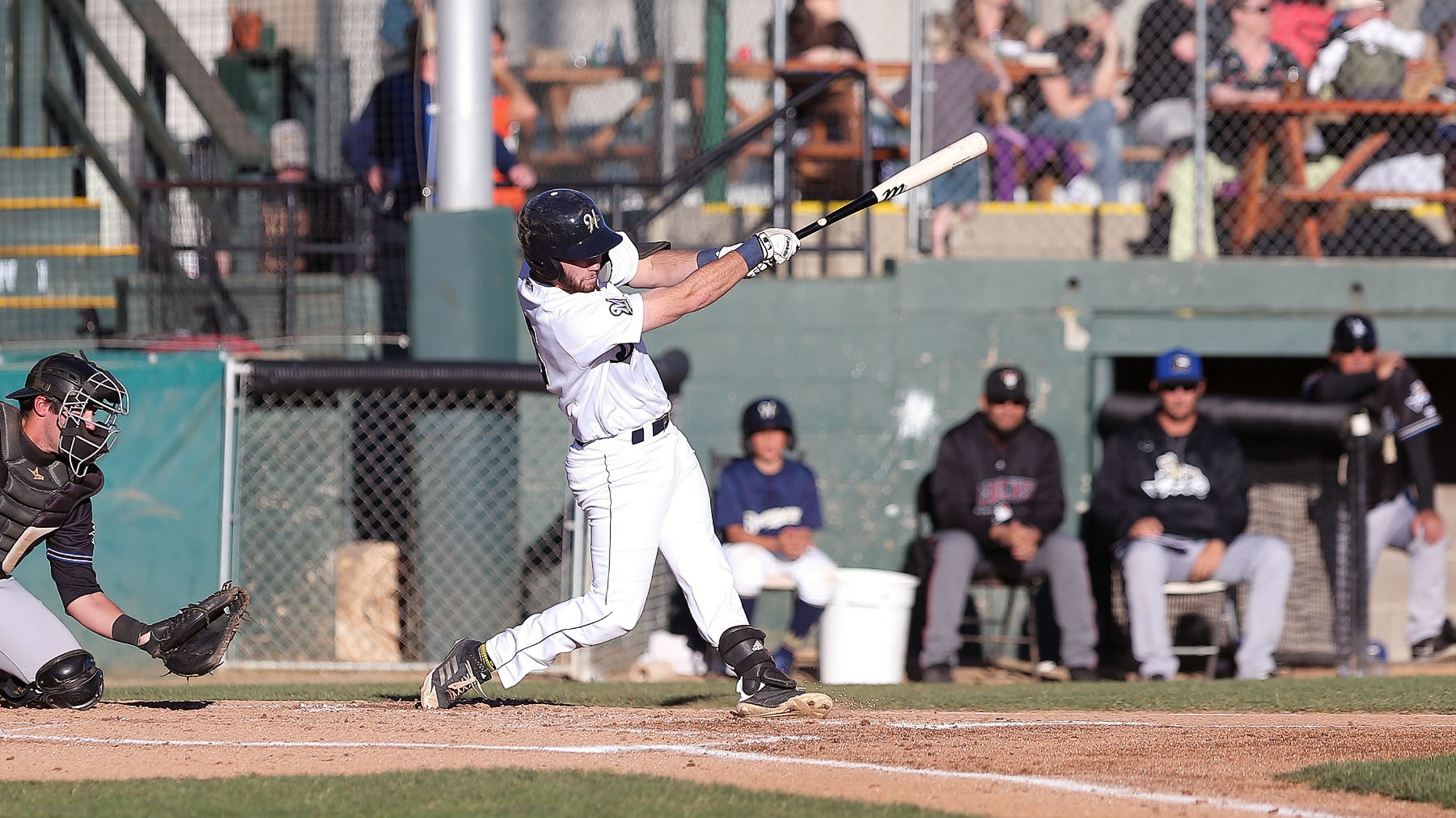 Great Falls, MT - Up 4-3 with two outs in the top of the ninth, the Helena Brewers lead disappeared as three straight Great Falls singles knotted the game up at four. It would be the Brewers that had the last laugh, as with two out and nobody on, Chad
Brewers Earn Split With Osprey
Helena Breaks Tie With Three Run Fifth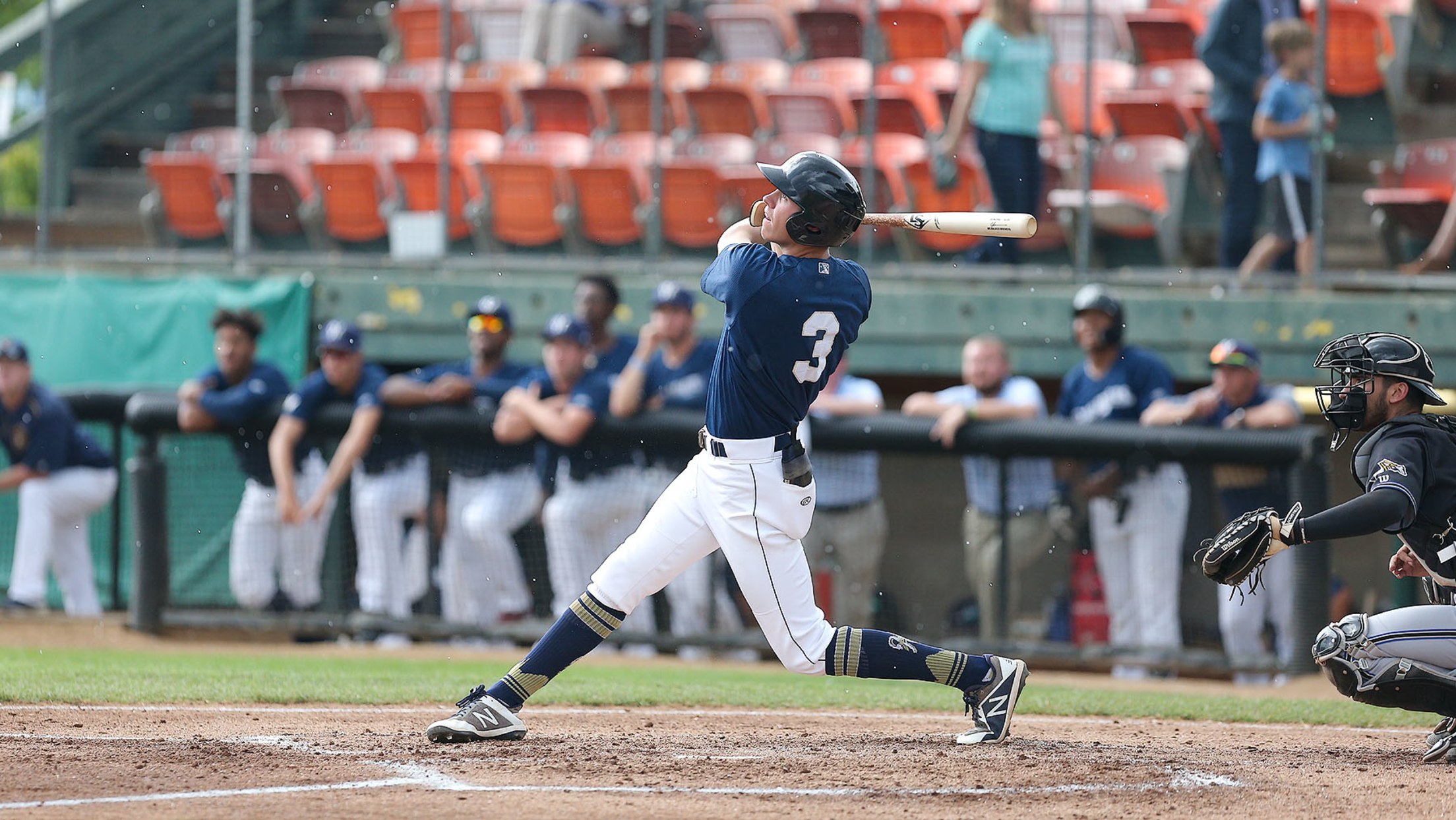 Tied at one going into the fifth inning, the Helena Brewers strung together a two out rally, scoring three to take a 4-1 lead they wouldn't relinquish in game two of their double header against Missoula. Blake Lillis (W, 1-0) pitched five innings and allowed just one run to earn
Offense Shines Again As Helena Downs Billings
Lazar Earns First Win With 5.1 Innings Of One Run Baseball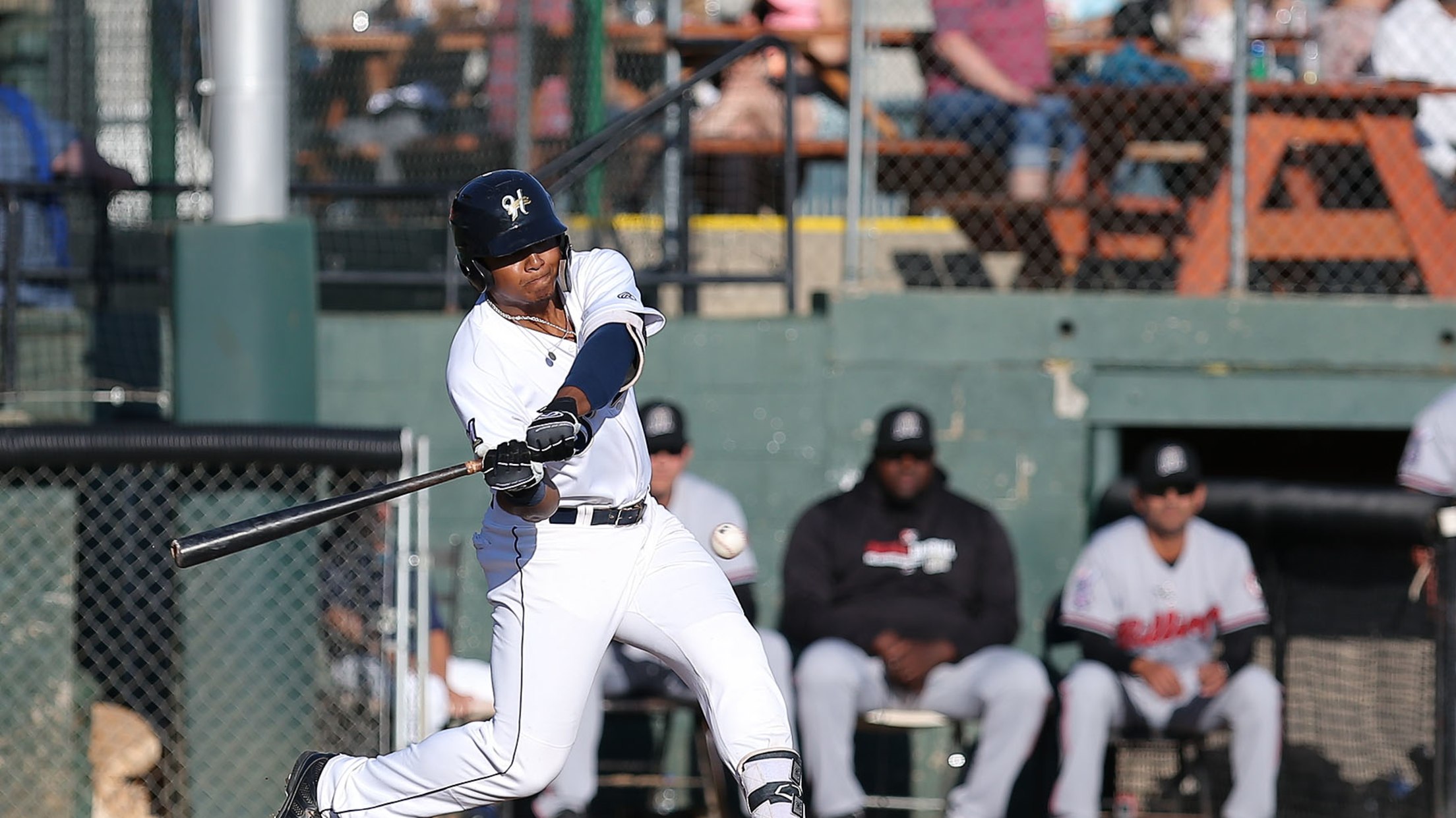 HELENA, MT  - The big inning has been the friend of the Helena Brewers early on in 2018, and Friday night against the Billings Mustangs was no exception. After scoring two in the first, the Brewers (4-2) exploded for four runs in the fifth inning, cruising to a 7-2 victory
Brewers Light Up Osprey For 13 Runs To Even Series
Five Run Fifth Inning Puts Helena In Front For Good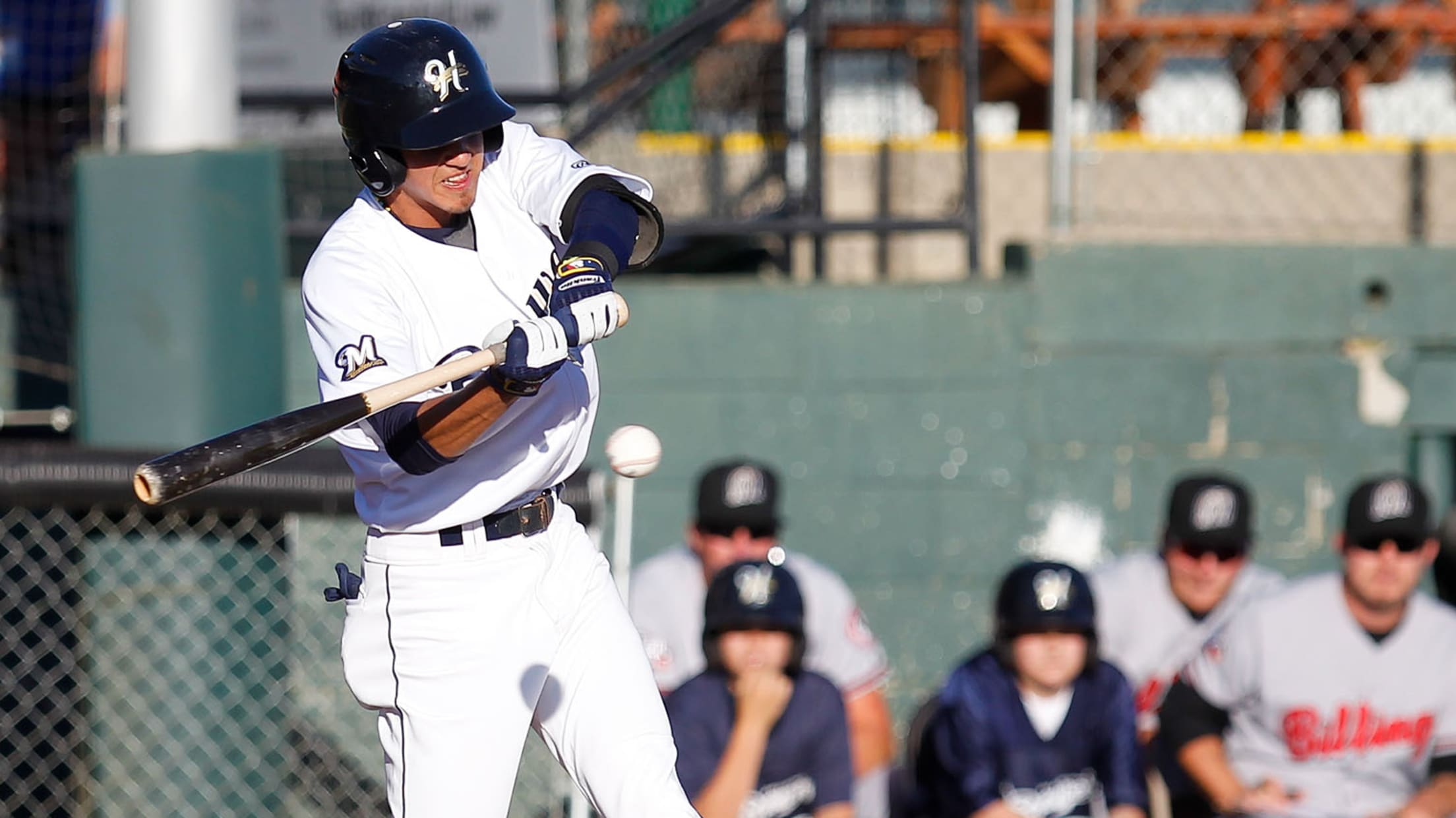 MISSOULA, MT  - The Helena Brewers (3-2) last night were held to under five runs for the first time all season. They made up for it and more tonight against the Missoula Osprey (2-2), scoring a season high 13 runs and knocking out a season high 17 hits, routing the
Sibrian's Blast Walks Brewers Off In First Of Twin Bill
Brewers Rally Down Three In Extras
HELENA, MT  - Down three runs in the eighth inning of a scheduled seven inning game, the Helena Brewers rallied for four runs to win the first game of a scheduled double header 9-8 against the Great Falls Voyagers. Jean Carmona blasted a three run home run to tie the
Frosty Microbrews: Garcia, McClanahan on the corners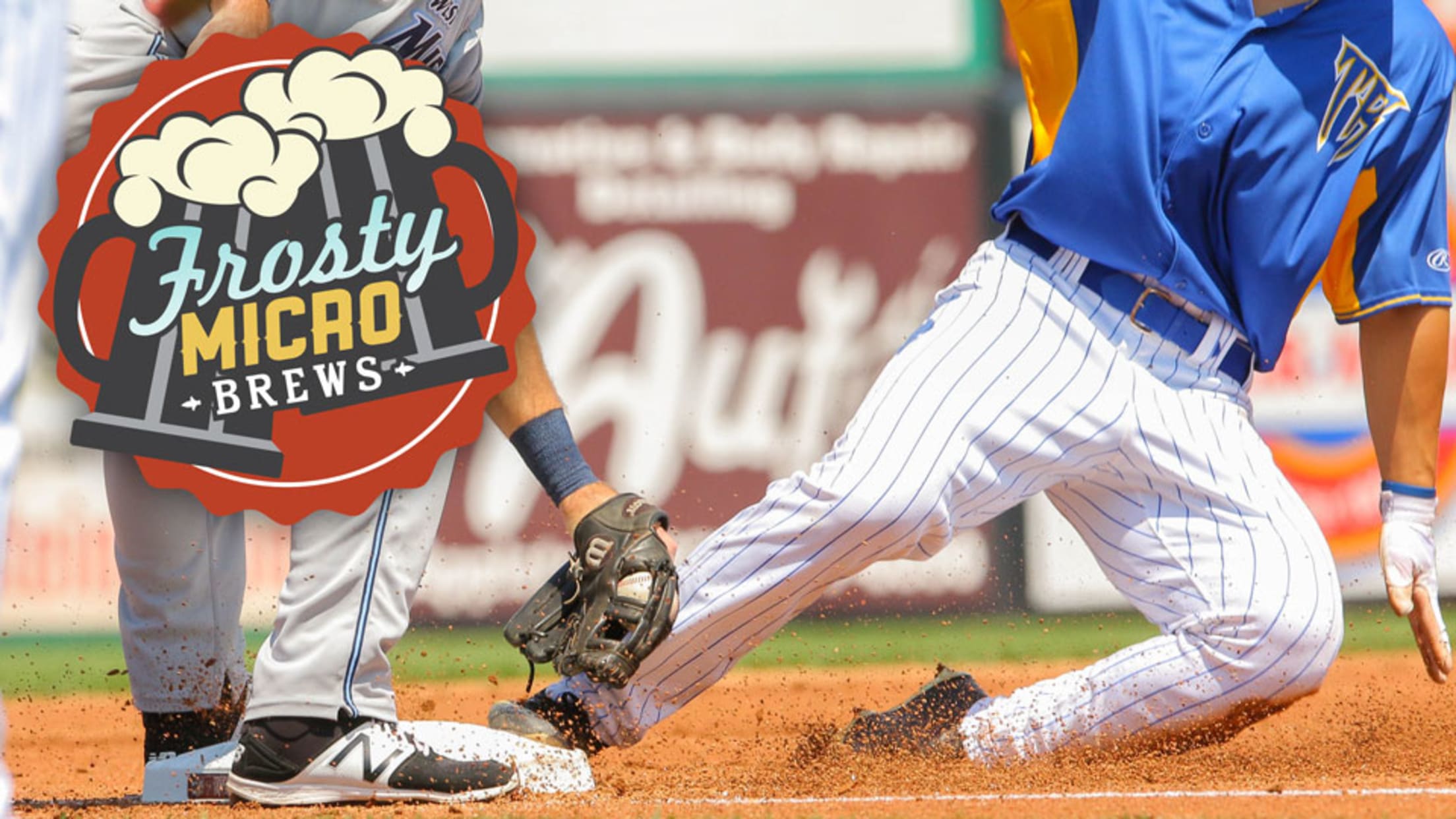 With an average age of 21.1 years old, Timber Rattlers position players were the youngest in the Midwest League's Western Division and among the youngest in the league as a whole in 2017. That trend could continue in 2018 as a pair of corner infielders who turn 20 years old
Behind Feliciano's Big Day, Brewers Beat Osprey 20-13
Helena's Feliciano hits two home runs as part of five hit, nine RBI day in Brewers offensive explosion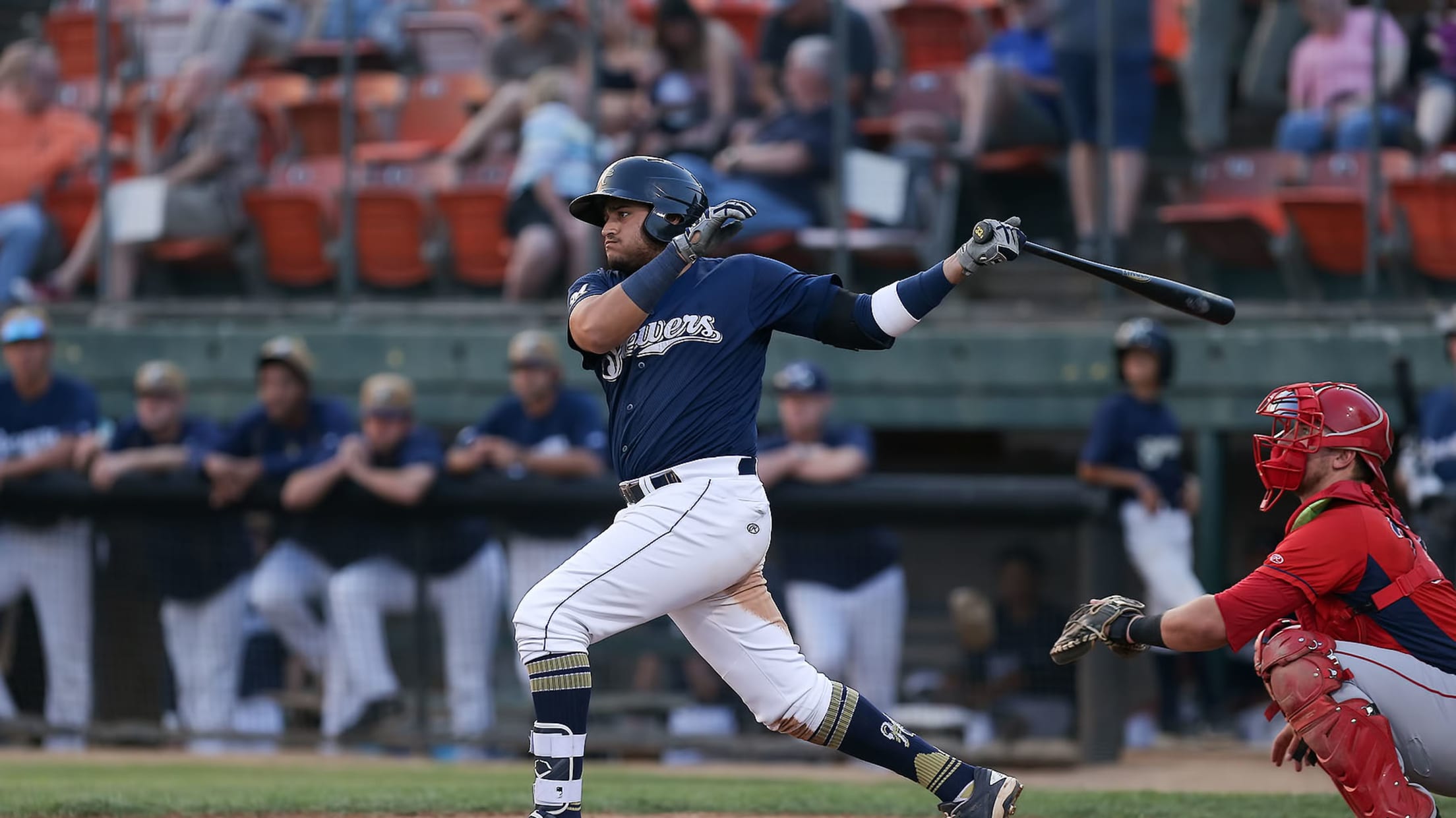 As a part of a 26 hit afternoon for the Helena Brewers (27-44, 12-21), outfielder Jay Feliciano recorded five hits and nine RBI to help the Brewers to a 20-13 win over the Missoula Osprey (35-36, 16-17) on Monday evening at Kindrick Legion Field. It's the most runs the Brewers
Errors Hurt Brewers In Loss
Brewers commit four errors, leave eight men on base in 6-1 defeat at Dehler Park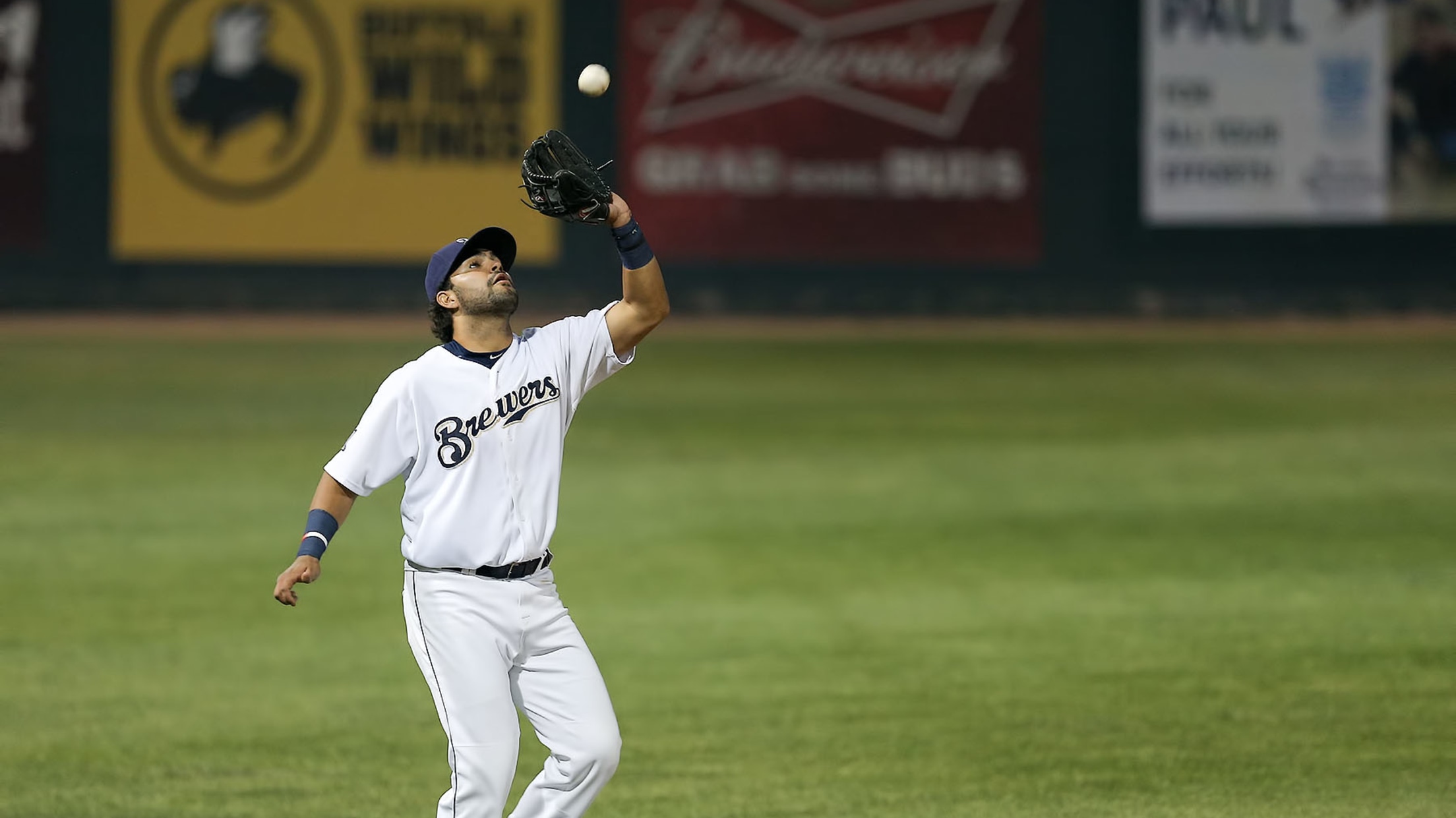 Four errors came back to haunt the Helena Brewers (23-41, 8-18) in a 6-1 loss to the Billings Mustangs (29-43, 11-15) on Monday night at Dehler Park. With a 1-0 lead in the bottom of the second inning, Brewers starter Alec Bettinger (3-3) walked the first two batters he faced.
Brewers Drop Sunday Affair In Billings
Brewers bats quieted by Hunter Greene, Tyler Mondile in 4-2 loss at Dehler Park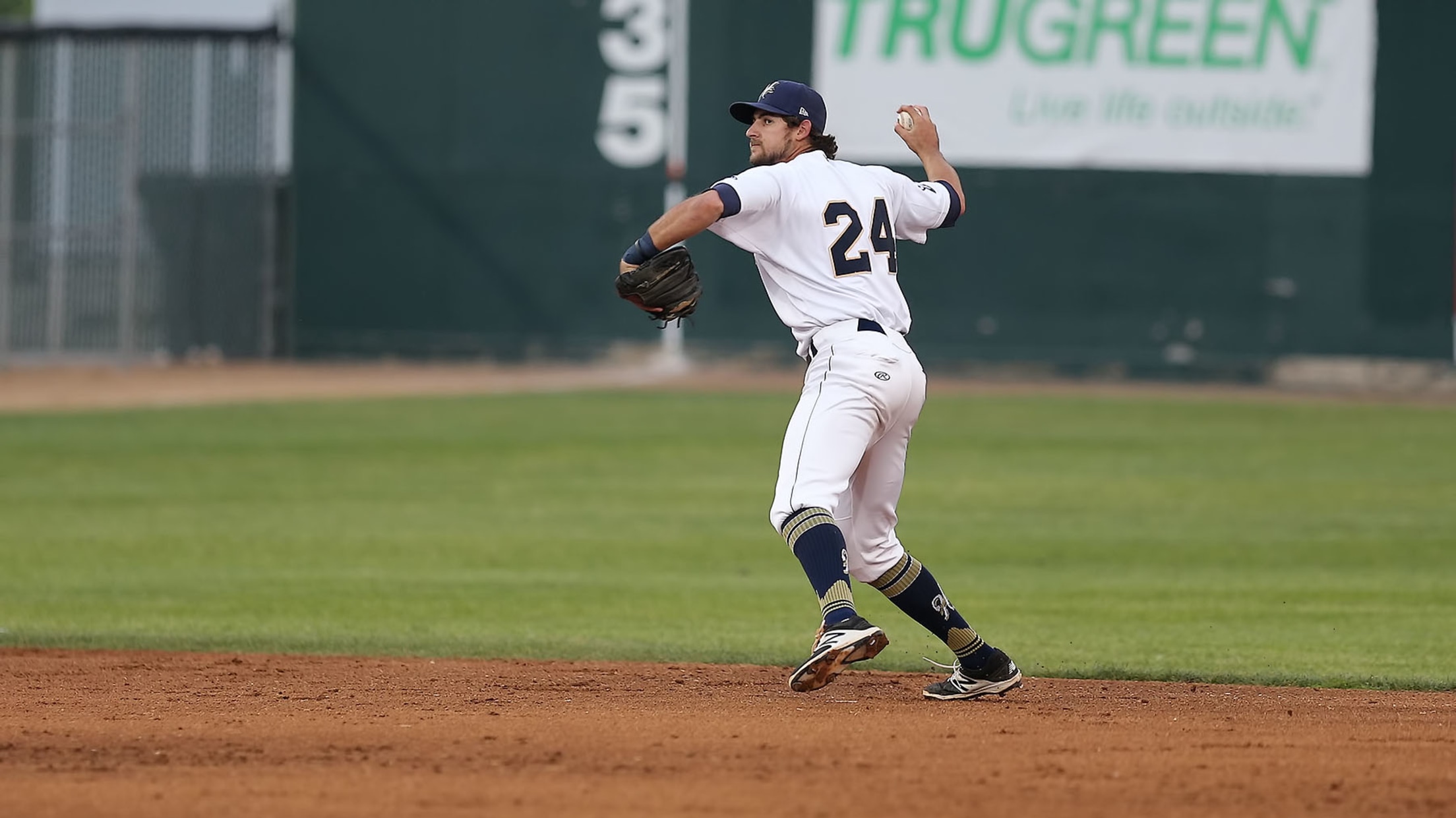 With all of the hype surrounding the debut of Hunter Greene, another Mustangs pitcher shutdown the Helena Brewers (22-40, 8-17) in a 4-2 loss to the Billings Mustangs (28-34, 10-15) on Sunday afternoon at Dehler Park. Greene, the second overall pick in the 2017 draft, made his first professional start
Hernandez Quality Start Spoiled In Pitchers Duel
Brewers All-Star right-hander outdone by Rockies Ocando in battle of undefeated starters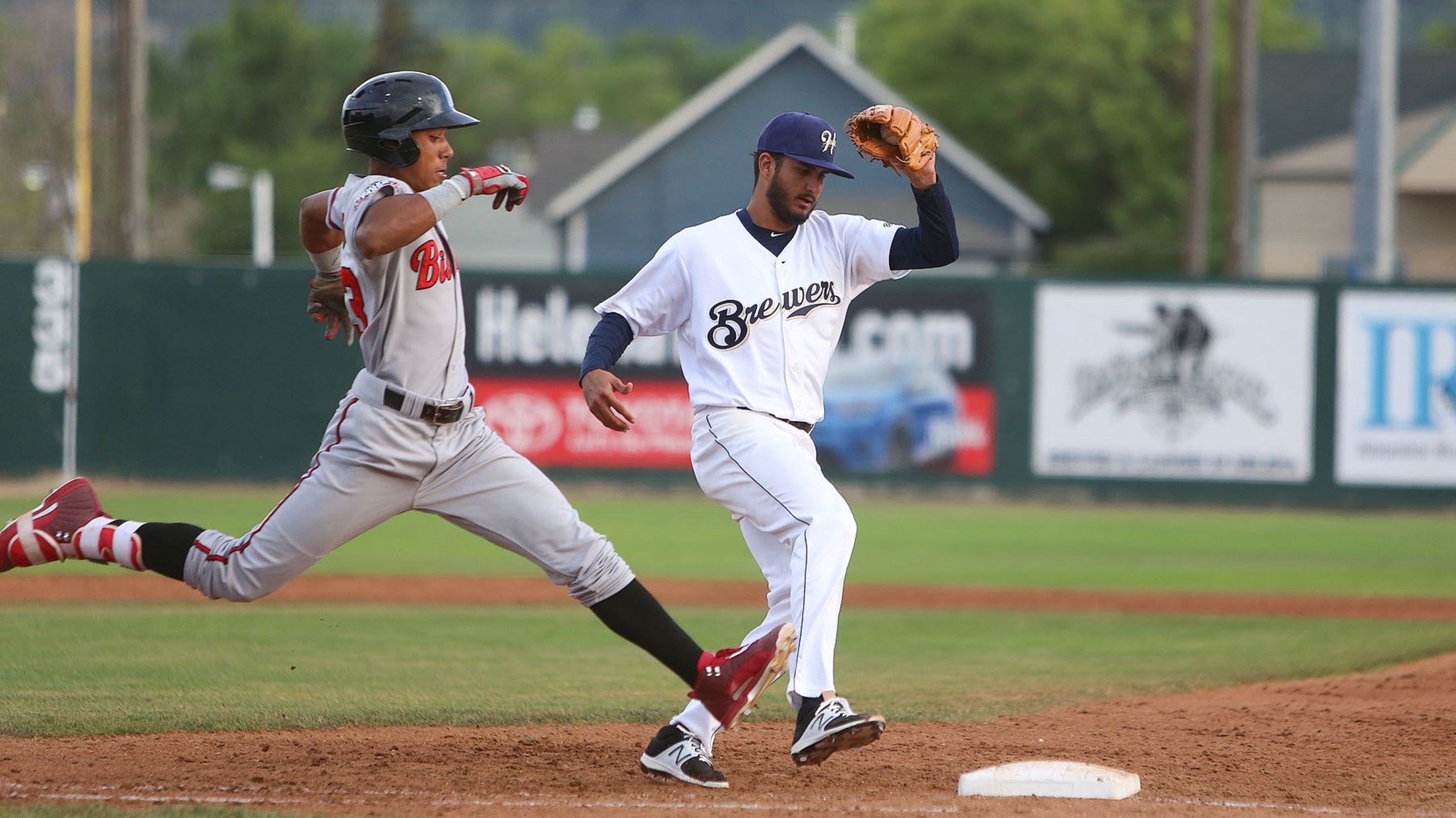 GRAND JUNCTION, CO - A matchup of two of the best aces in the Pioneer League lived up to the billing on Sunday night at Suplizio Field as undefeated Nelson Hernandez squared off against undefeated Jeffri Ocando. Unfortunately for the Helena Brewers (17-26, 2-3), Hernandez's quality start didn't get enough
Brewers Commit Four Errors In Loss
Six unearned runs too much to overcome for Brewers in 9-3 Loss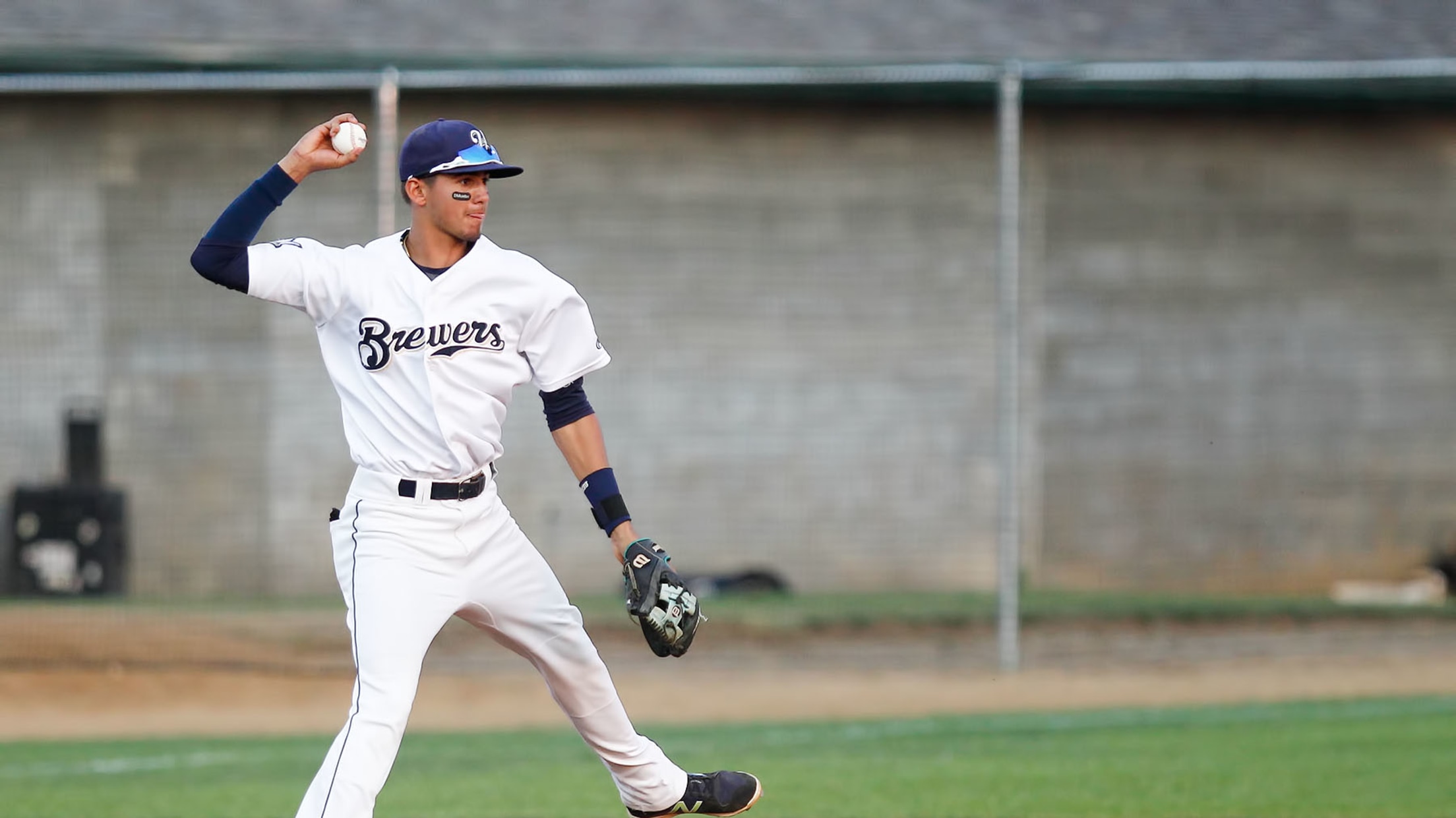 HELENA, MT - Four errors proved costly as the Helena Brewers (15-20) fell to the Ogden Raptors 9-3 at Kindrick Legion Field on Tuesday.Helena jumped out to a lead thanks to a pair of long balls in the bottom of fourth. With one out, Zach Clark drove a 1-2 pitch
Helena Stops Losing Streak With 8-6 Win
Contributions up and down help the Brewers snap their four-game losing streak, set up opportunity for series splits with Raptors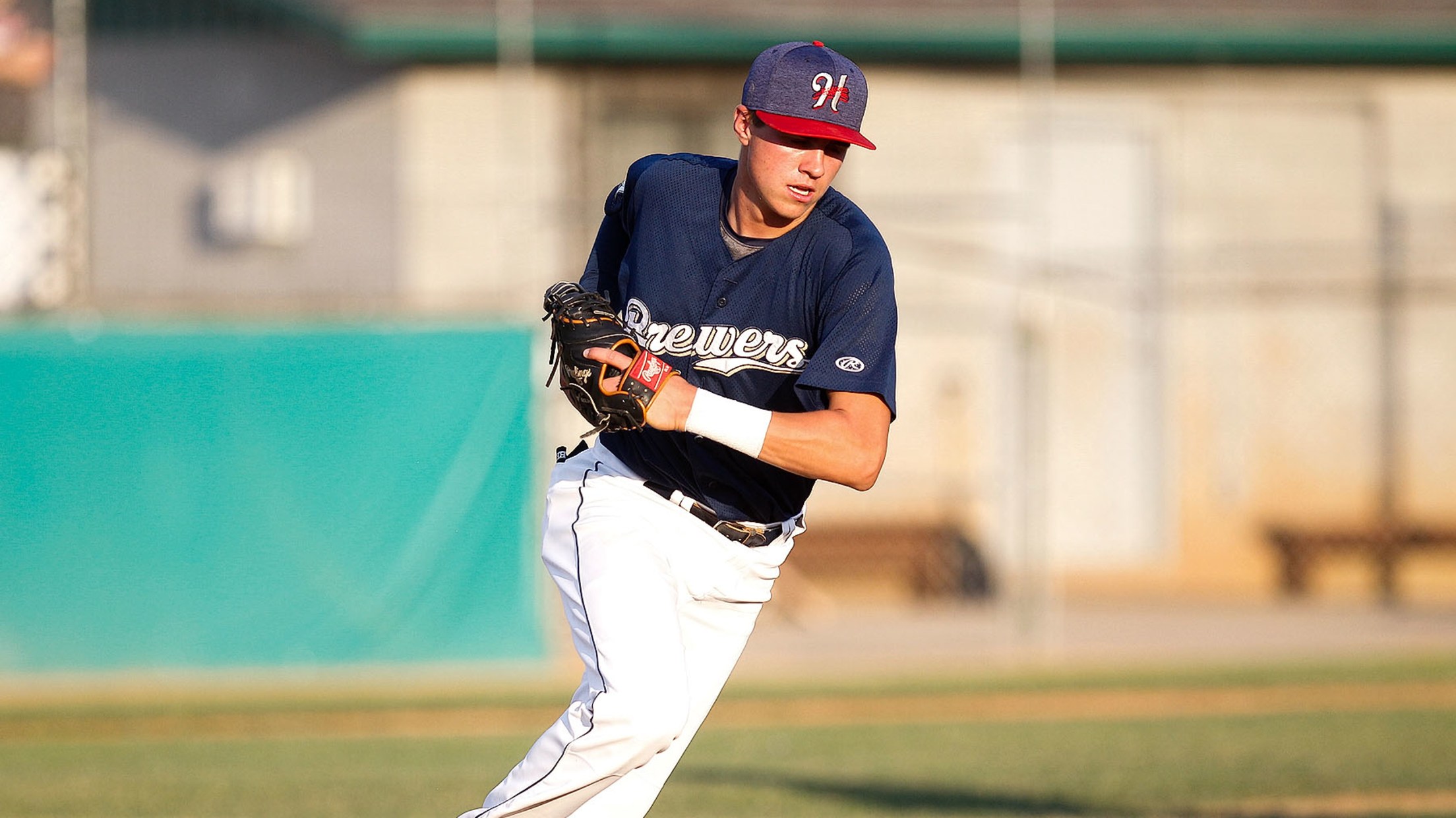 OGDEN, UT - The Helena Brewers (13-15) took advantage of six errors by the Ogden Raptors (14-14) and used timely hitting to snap their four-game losing streak with an 8-6 win on Monday night at Lindquist Field.The bats came alive for the Brewers in the third inning. Nick Roscetti and
Five Run First Sends Brewers to Fifth Straight Win
Chirino carries no-hitter into the fourth as Helena sweeps Great Falls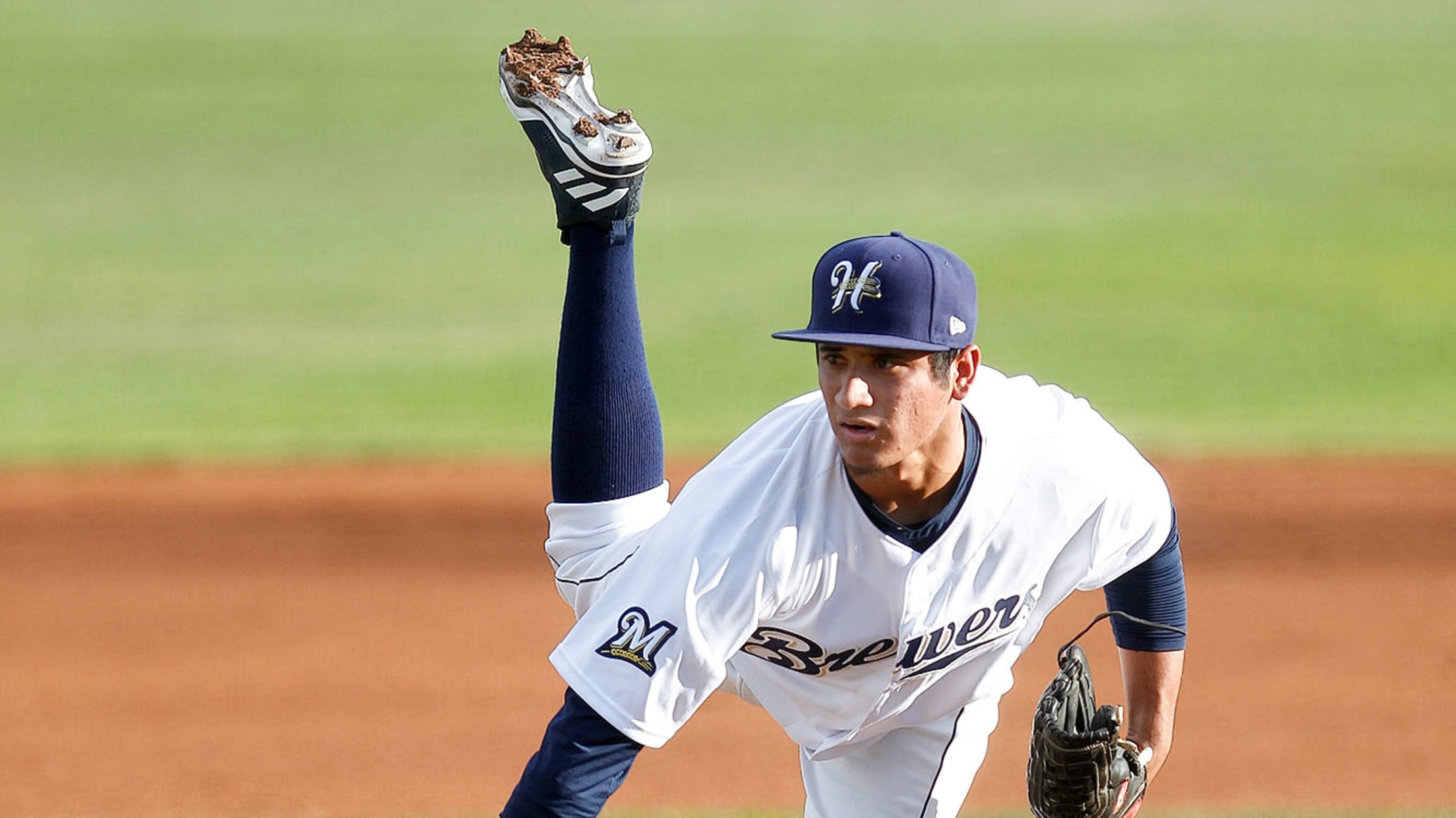 GREAT FALLS, MT - The Helena Brewers (6-6) scored five runs in the first inning and never looked back as they defeated the Great Falls Voyagers (6-6) 10-3 on Friday night at Centene Stadium. Helena has now won five straight, their longest winning streak since August 30, 2015.In the first,