Fisher, Sanchez highlight White Sox rookies
Strong bats with versatile gloves get first tastes of The Show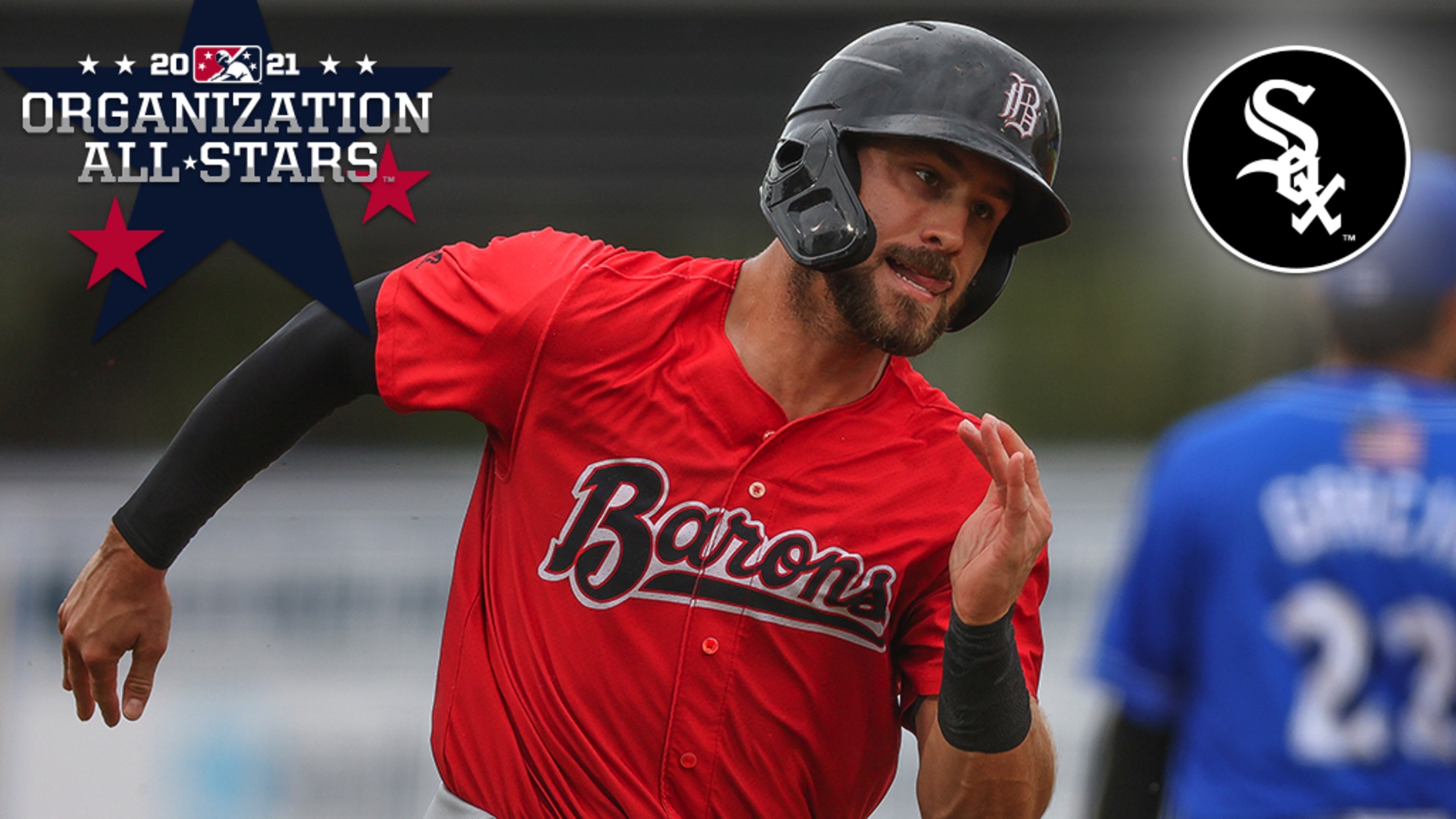 Each offseason, MiLB.com goes position by position across each system and honors the players -- regardless of age or prospect status -- who had the best seasons in their organization. Click here to locate your favorite club. Things are heating up on the South Side. For the first time in
Knights Drop Opener to Jumbo Shrimp 2-1
Mikie Mahtook Led the Way with Three Hits on Tuesday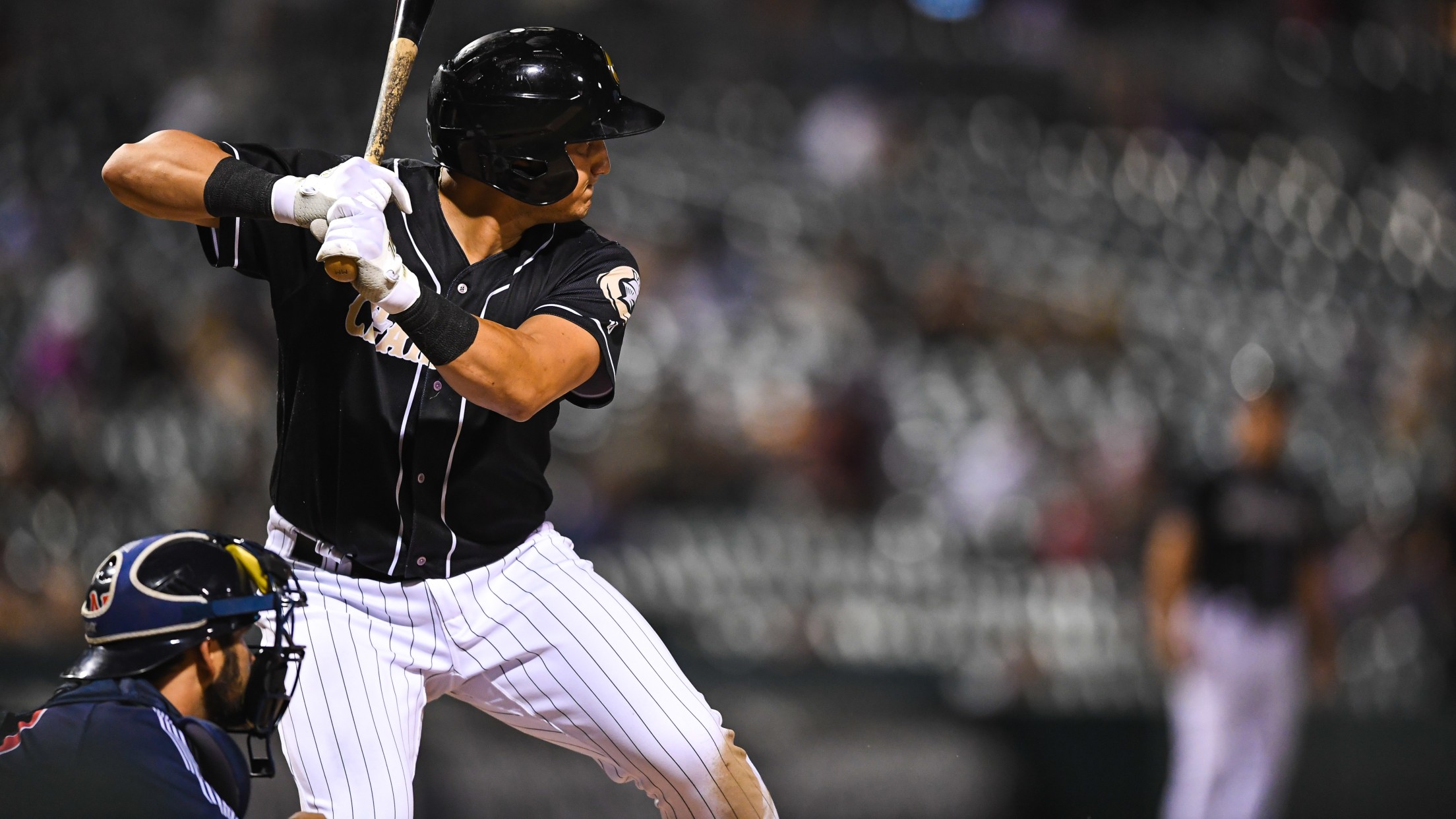 (JACKSONVILLE, FL) -- The Charlotte Knights dropped game one of a six-game series against the Jacksonville Jumbo Shrimp by a score of 2-1 on Tuesday night from 121 Financial Ballpark in Jacksonville, FL. Both teams scored in the first inning and then were held scoreless the rest of the way.
Knights & Tides Split Wednesday's Doubleheader
Collins & Adolfo Homer in Game One Victory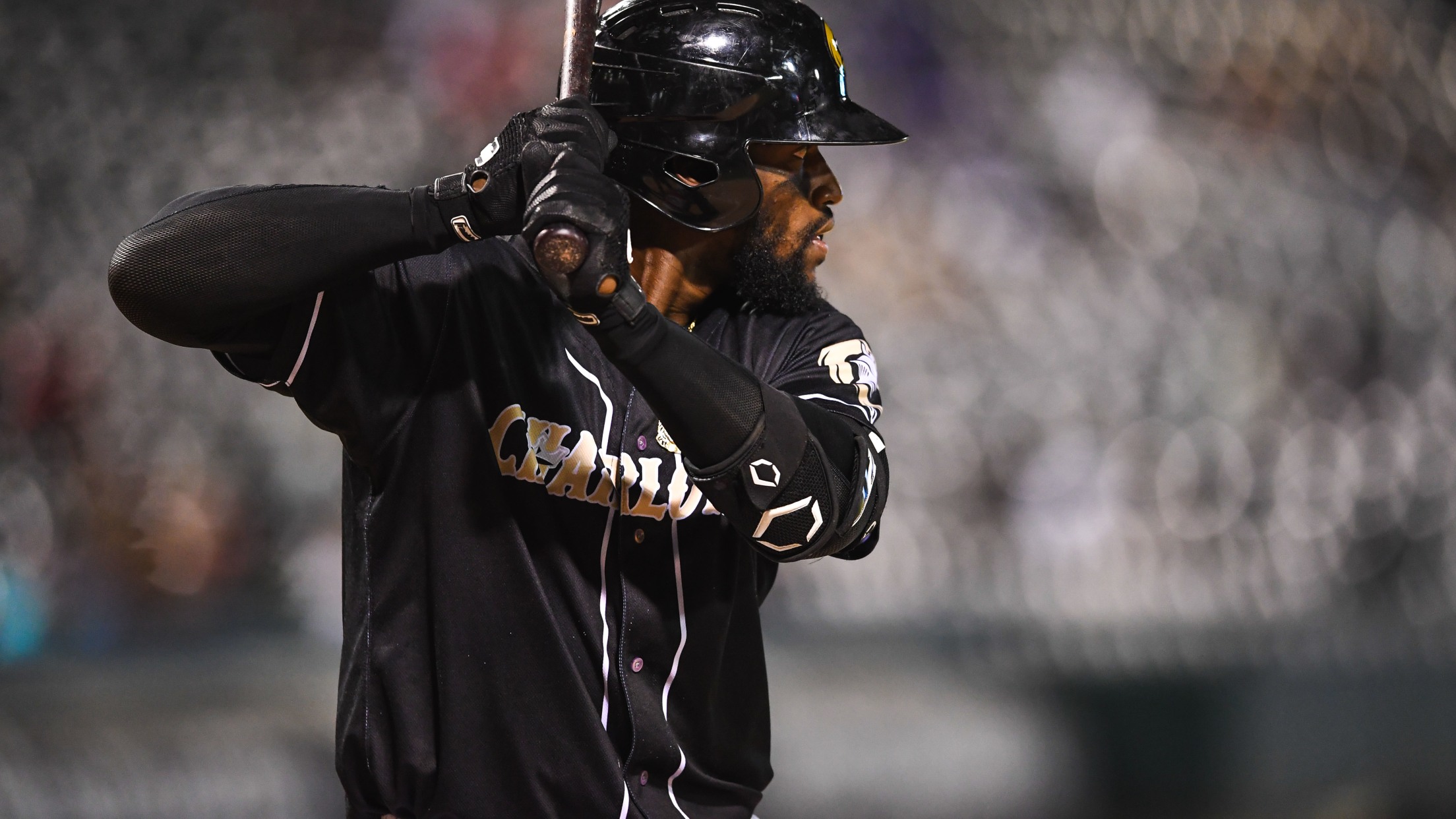 (NORFOLK, VA) – The Charlotte Knights and Norfolk Tides split Wednesday's doubleheader from Harbor Park in Norfolk, VA. The Knights won game one by a score of 7-2 and dropped game two by a score of 3-1. The two teams were unable to fully complete game two, which went into
Knights Go Big, Beat the Jumbo Shrimp 9-3
Mahtook Hit Two of Charlotte's Five Homers on Thursday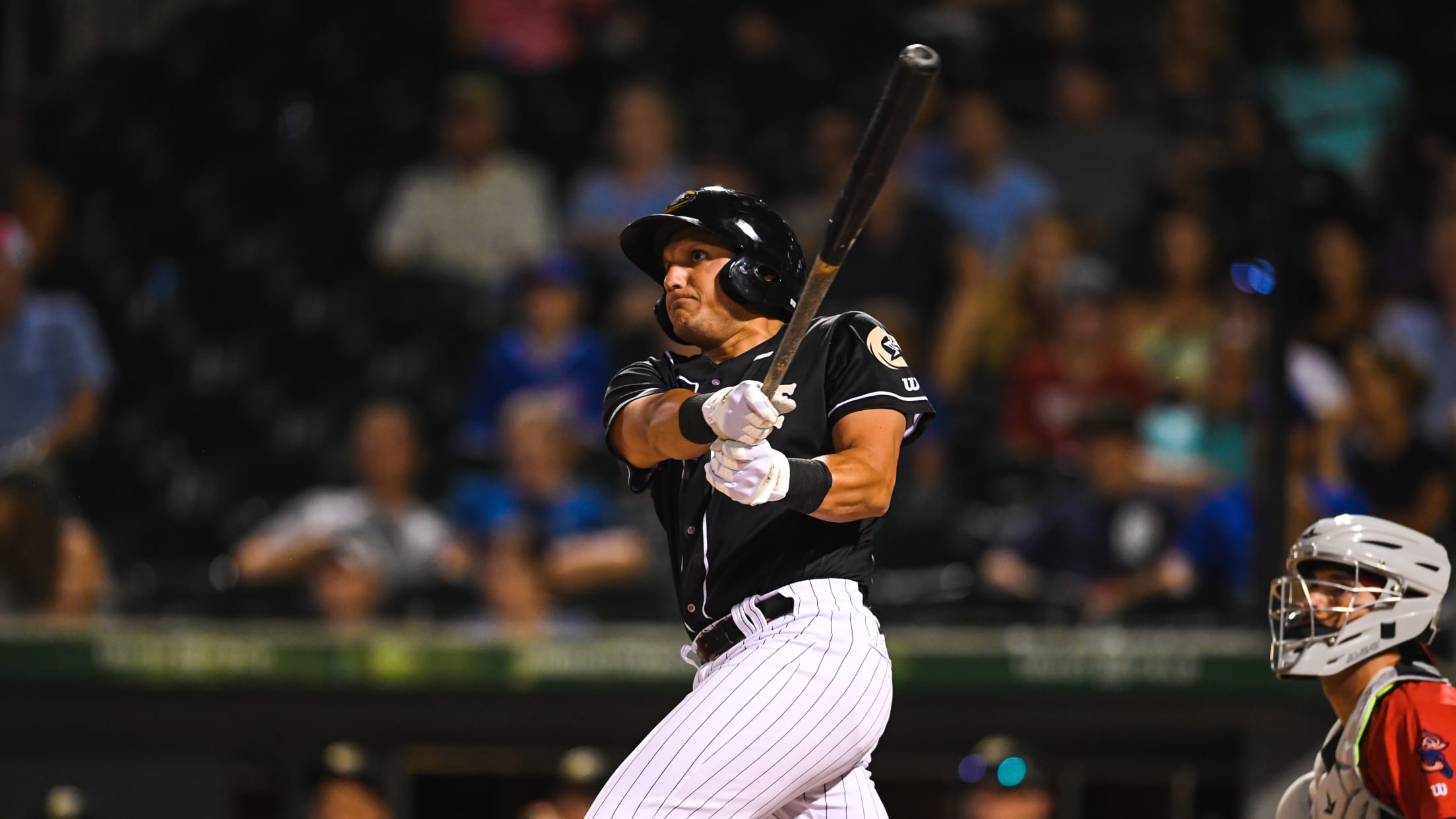 (UPTOWN CHARLOTTE, NC) -- Left fielder Mikie Mahtook launched two home runs and RHP Mike Wright won his fourth consecutive start to lead the Charlotte Knights to an impressive 9-3 win over the Jacksonville Jumbo Shrimp on Thursday night from Truist Field in Uptown Charlotte. Wright (4-1, 2.32) allowed just
Knights Batter the Shrimp 11-2 on Wednesday
Beckham Had Second Straight Two-Homer Game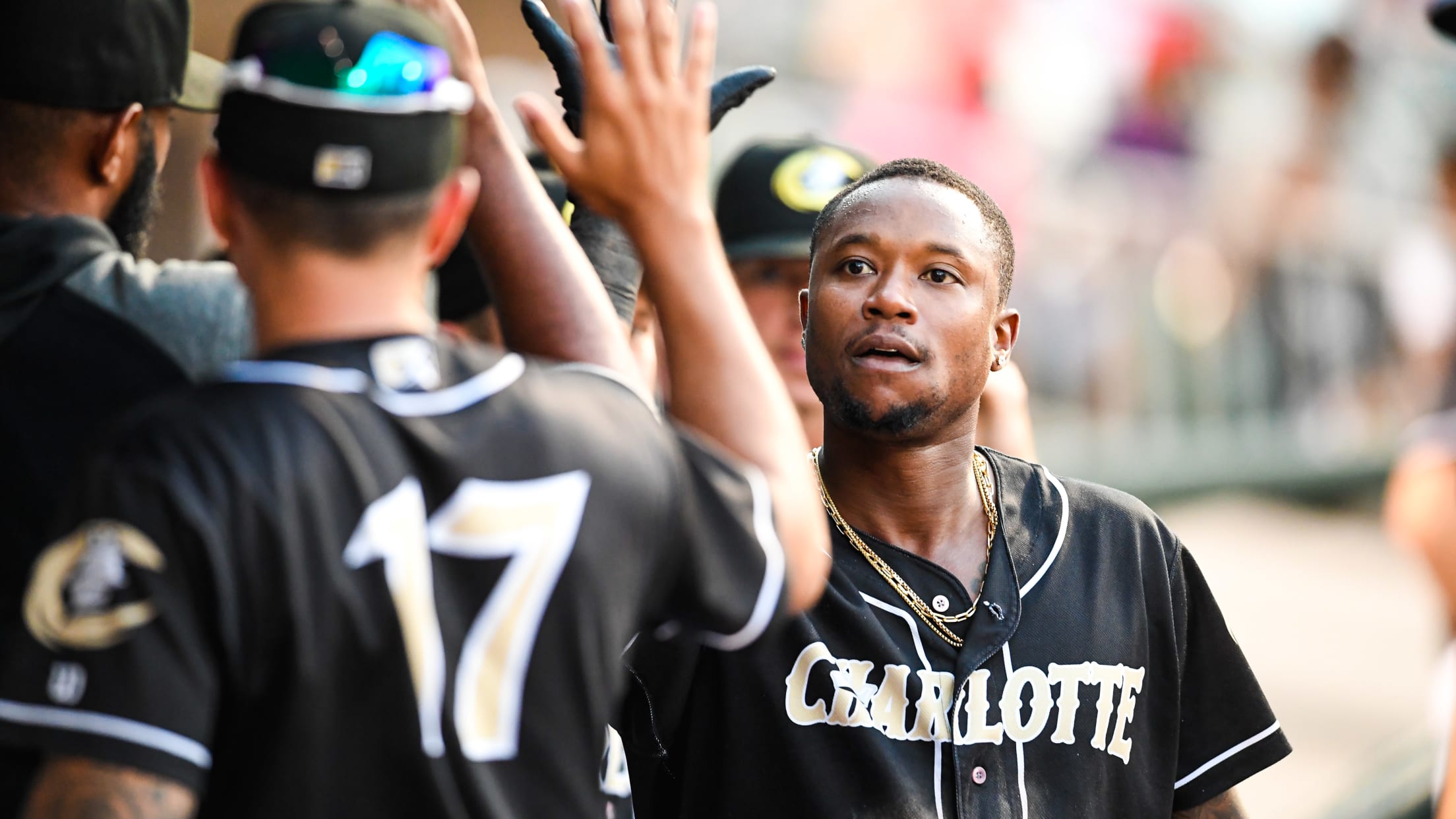 (UPTOWN CHARLOTTE, NC) – As the weather has heated up, so has Tim Beckham. Beckham launched two home runs and third baseman Jake Burger chipped in with a homer of his own to propel the Charlotte Knights to a commanding 11-2 win over the Jacksonville Jumbo Shrimp on Wednesday in
State of the System: Chicago White Sox
South Siders optimistic about youth beyond Vaughn, Crochet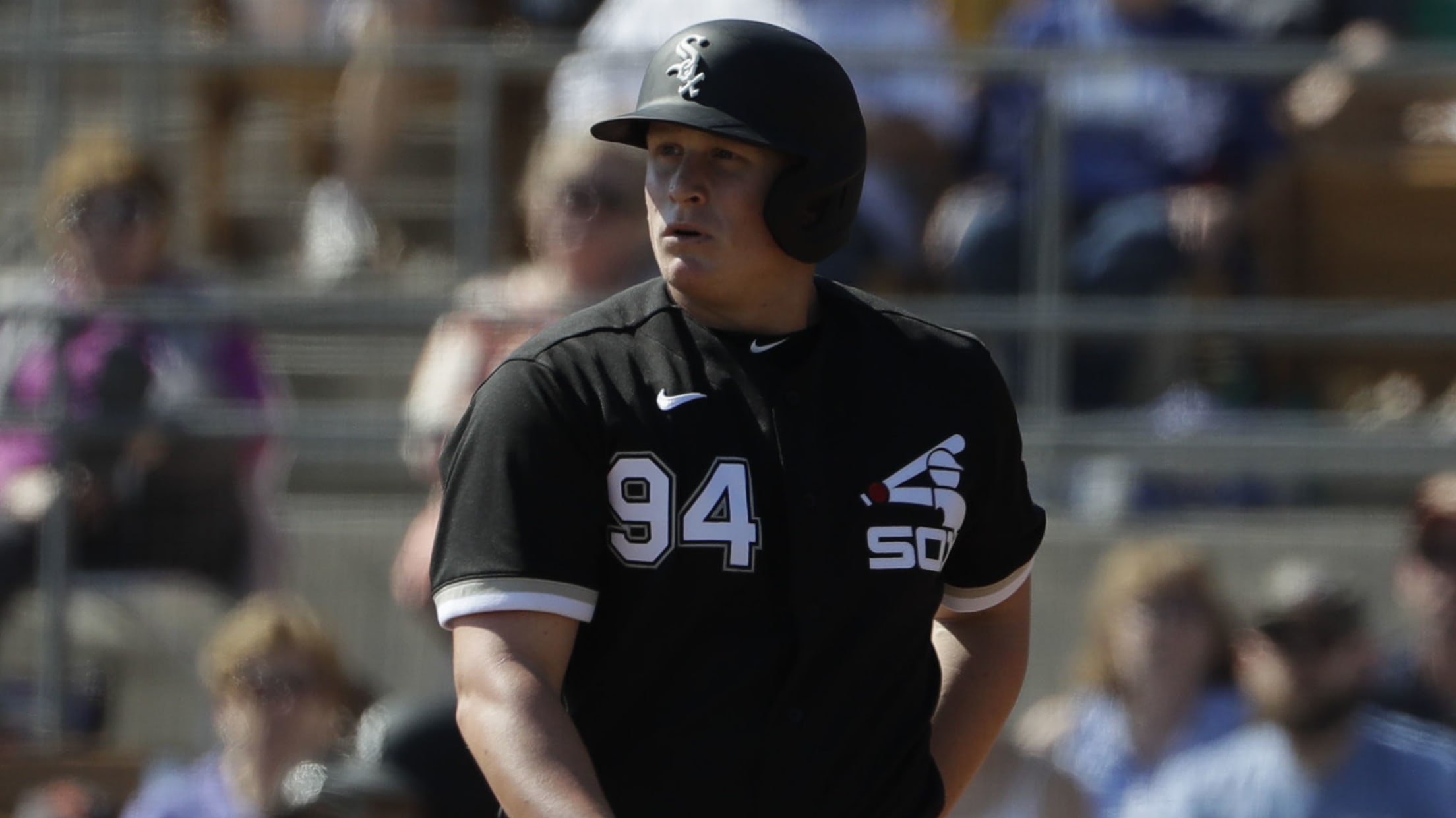 Starting in October and running through the end of the year, MiLB.com's State of the System series will evaluate the strengths and weaknesses of each Major League organization, highlights prospects who've made the biggest strides in 2020 and offers a peek at 2021. While much of the offseason conversation around
Toolshed: Burger trying new route to South Side
No. 15 White Sox prospect to spend summer in collegiate league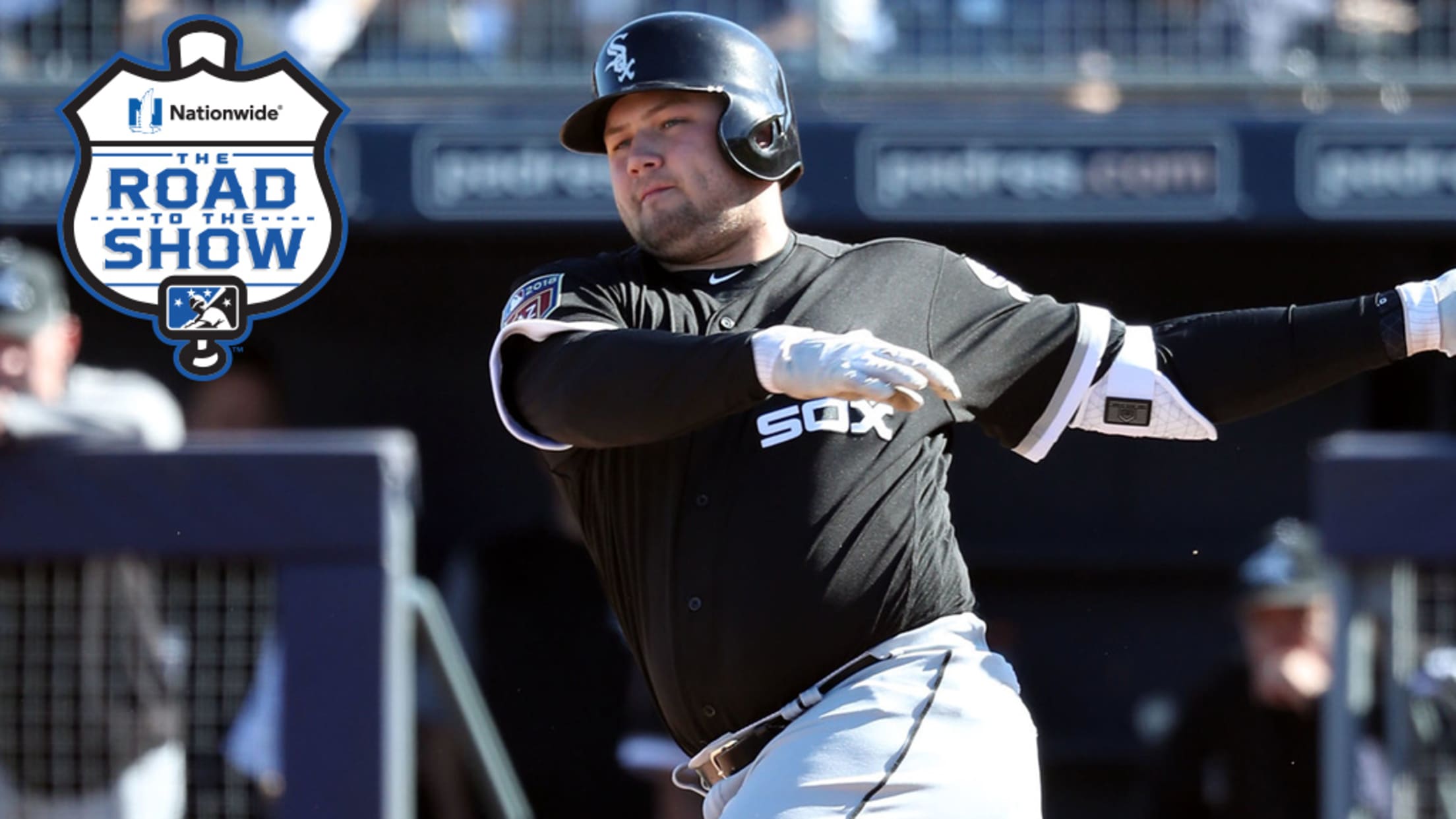 It's Friday, July 17, 2020, and No. 15 White Sox prospect Jake Burger will get to play regular-season baseball in a game that matters in the standings, any standings for the first time since Sept. 4, 2017. That's a stretch of 1,047 days, not that anyone's counting. He'll do so
White Sox's Burger re-tears Achilles
No. 8 Chicago prospect resets recovery time after spring injury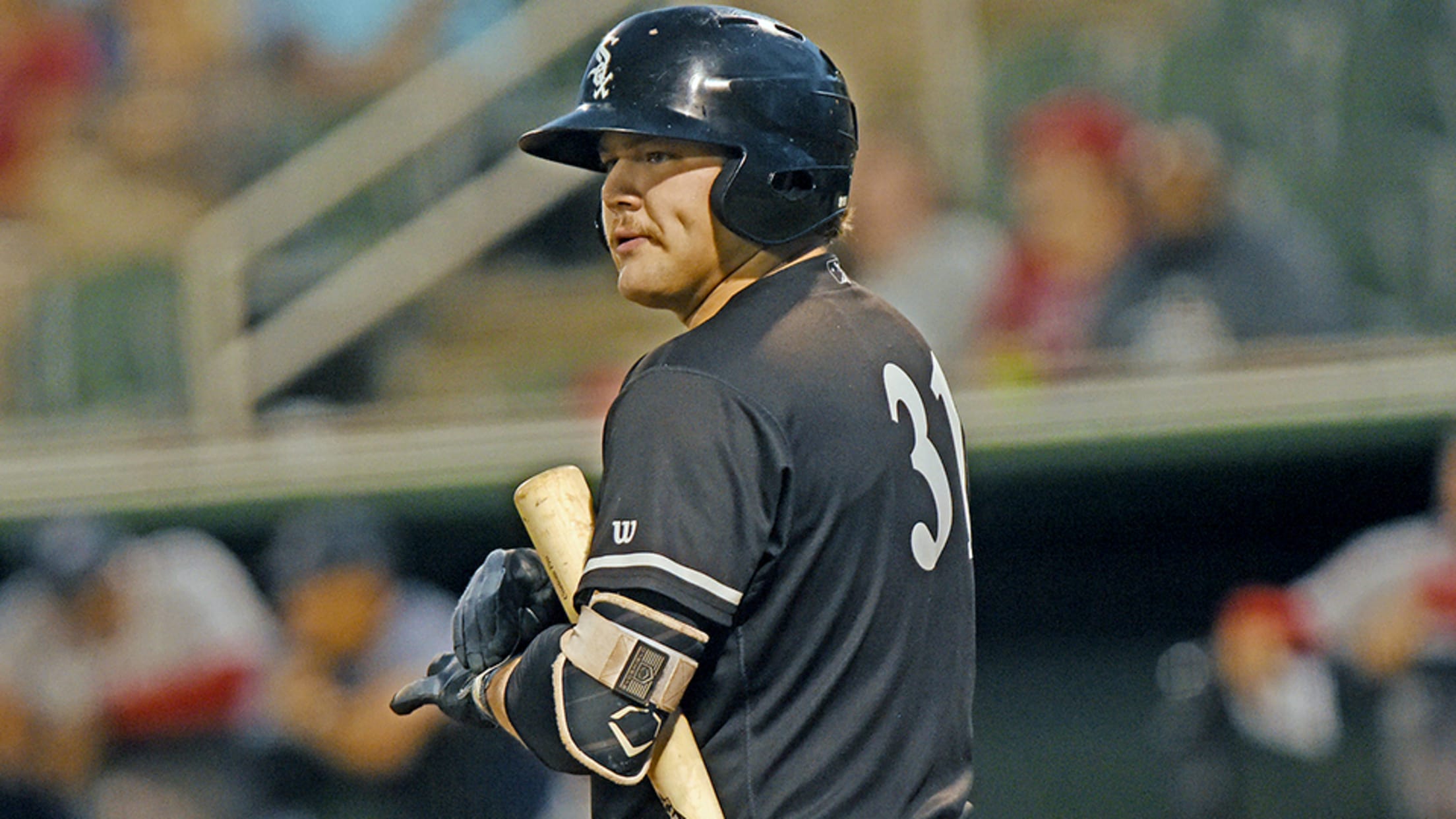 Jake Burger's 2018 season was already lost, but matters became even worse last week.The No. 8 White Sox prospect re-tore his left Achilles tendon and will need to restart the rehab process, Chicago general manager Rick Hahn told reporters Wednesday. 
Burger to miss 2018 with ruptured Achilles
2017 first-rounder suffered injury on basepaths in fourth game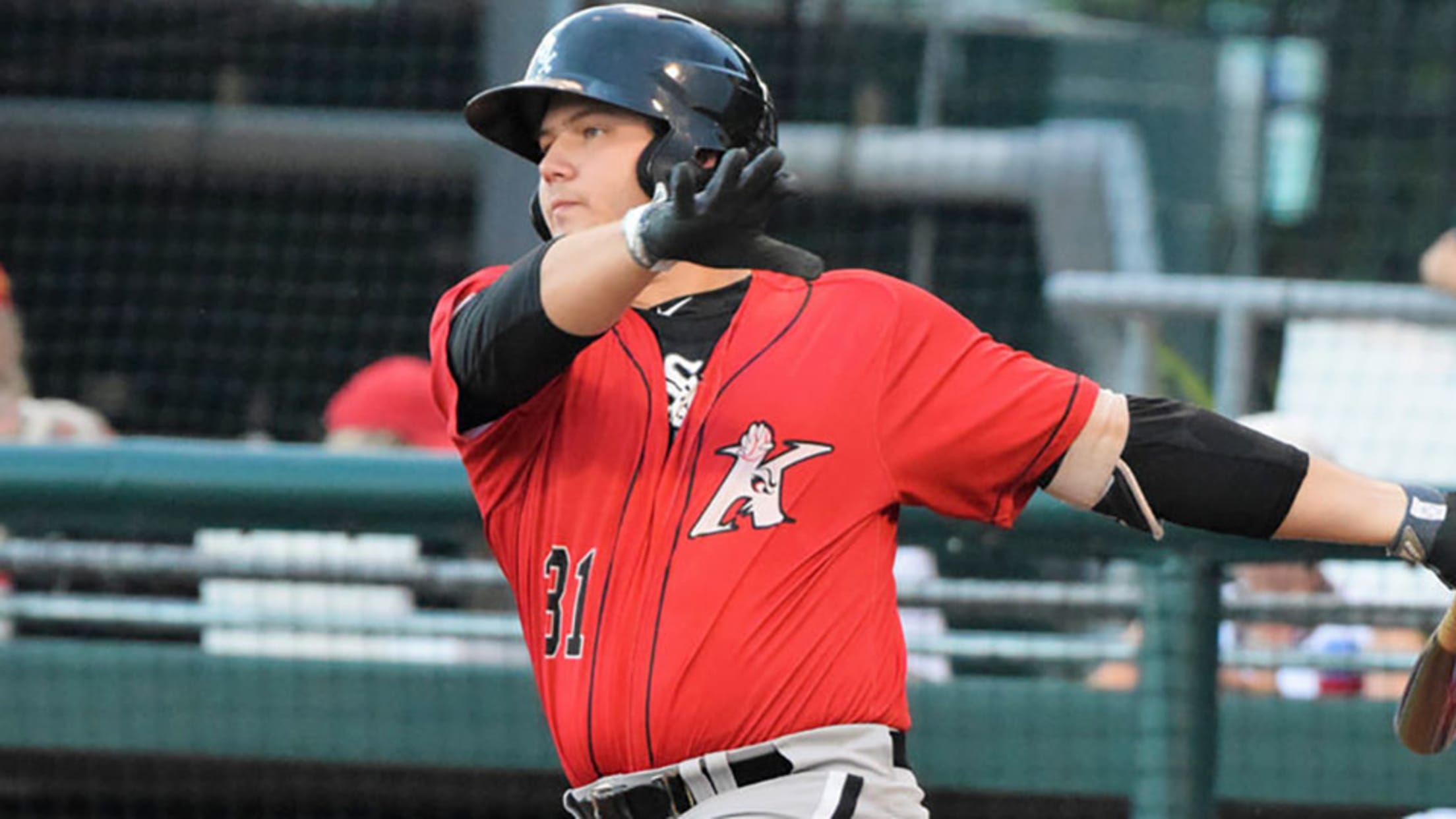 Jake Burger's 2018 campaign was meant to be his first full season in professional baseball. It'll be anything but full following Tuesday's news.The 2017 first-rounder will miss the entire 2018 season after suffering a ruptured left Achilles tendon while running the bases in a Cactus League game, the White Sox
Drive take championship series opener in 13
Burger doubles twice, drives in 2 as Intimidators come up short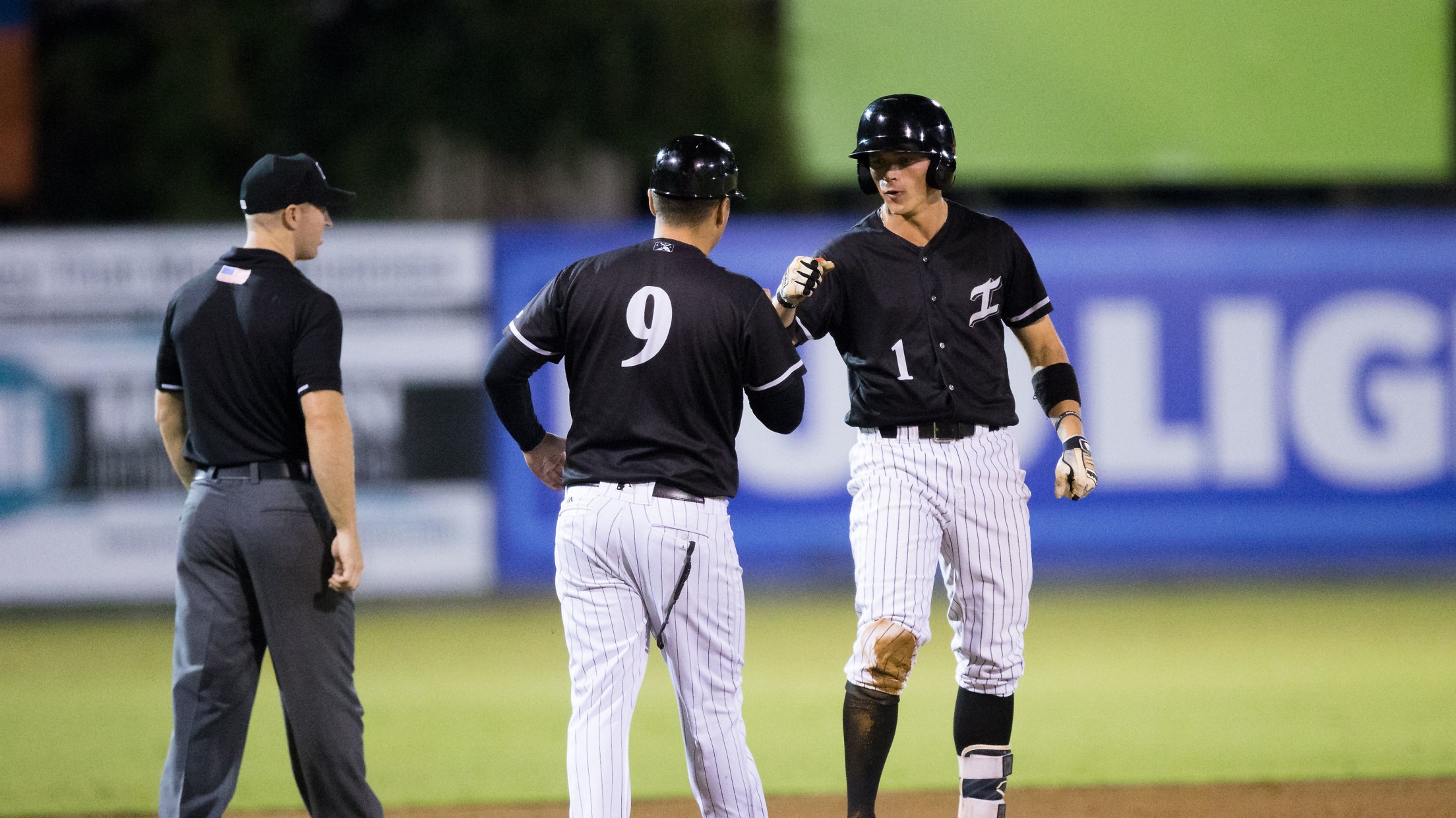 KANNAPOLIS, N.C. (Sep. 12, 2017) - White Sox first round pick Jake Burger doubled twice and drove in two runs, but the Intimidators fell the Greenville Drive, 8-7 in 13 innings, in Game 1 of the best-of-five South Atlantic League Championship Series on Tuesday night at Intimidators Stadium supported by
Dalbec drives Greenville to Game 1 win
Boston's No. 11 prospect comes through in clutch for Finals lead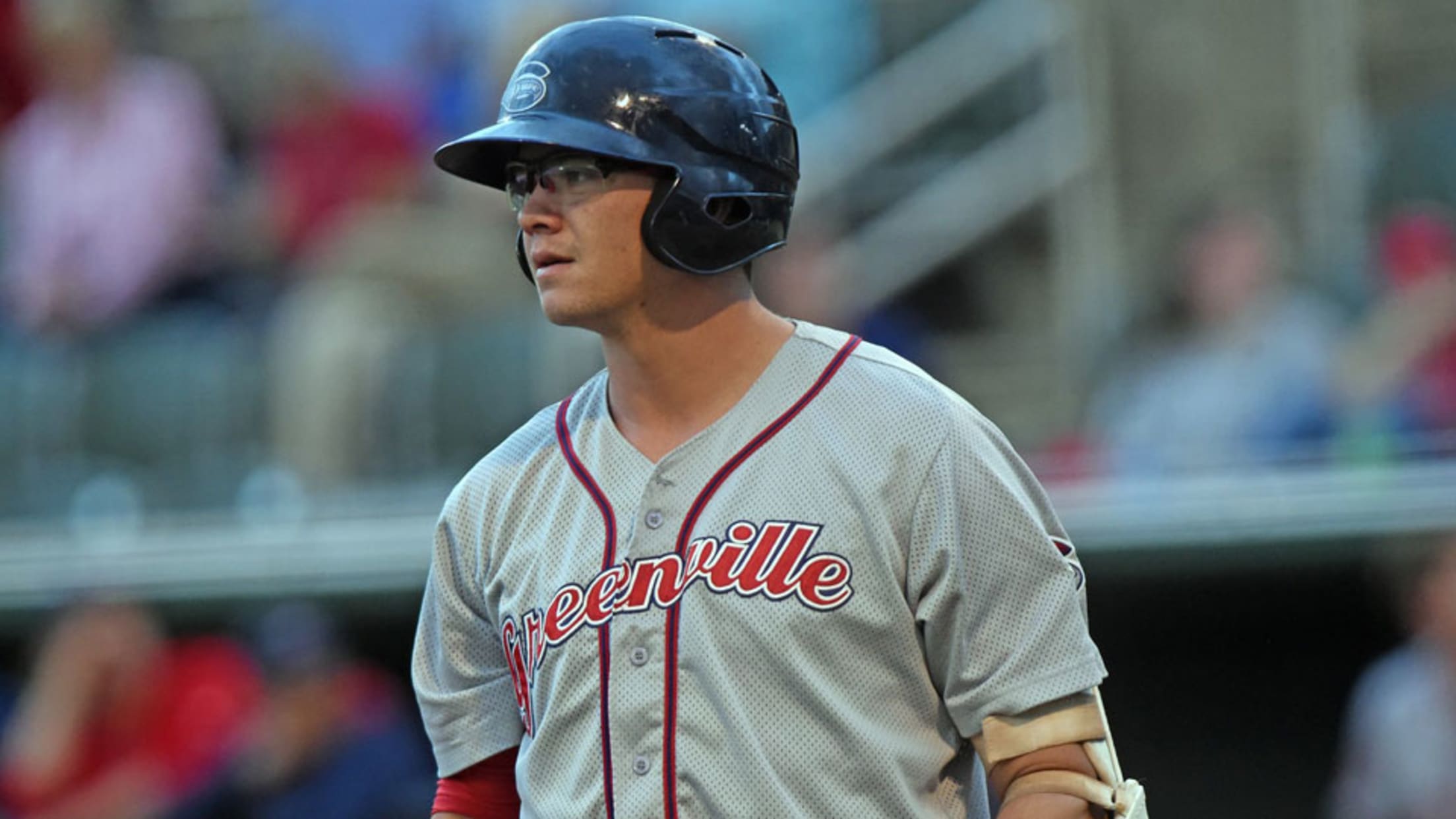 Oftentimes, a playoff series is decided by whoever makes the most of the big moments in a game. On Tuesday, after striking out in his first four trips to the plate, Bobby Dalbec came through when it mattered the most.Boston's No. 11 prospect had a couple of timely hits, including
Burger hits for the cycle as I's win in walk-off
Top pick 5-for-5; 2nd rounder Sheets drives in winning run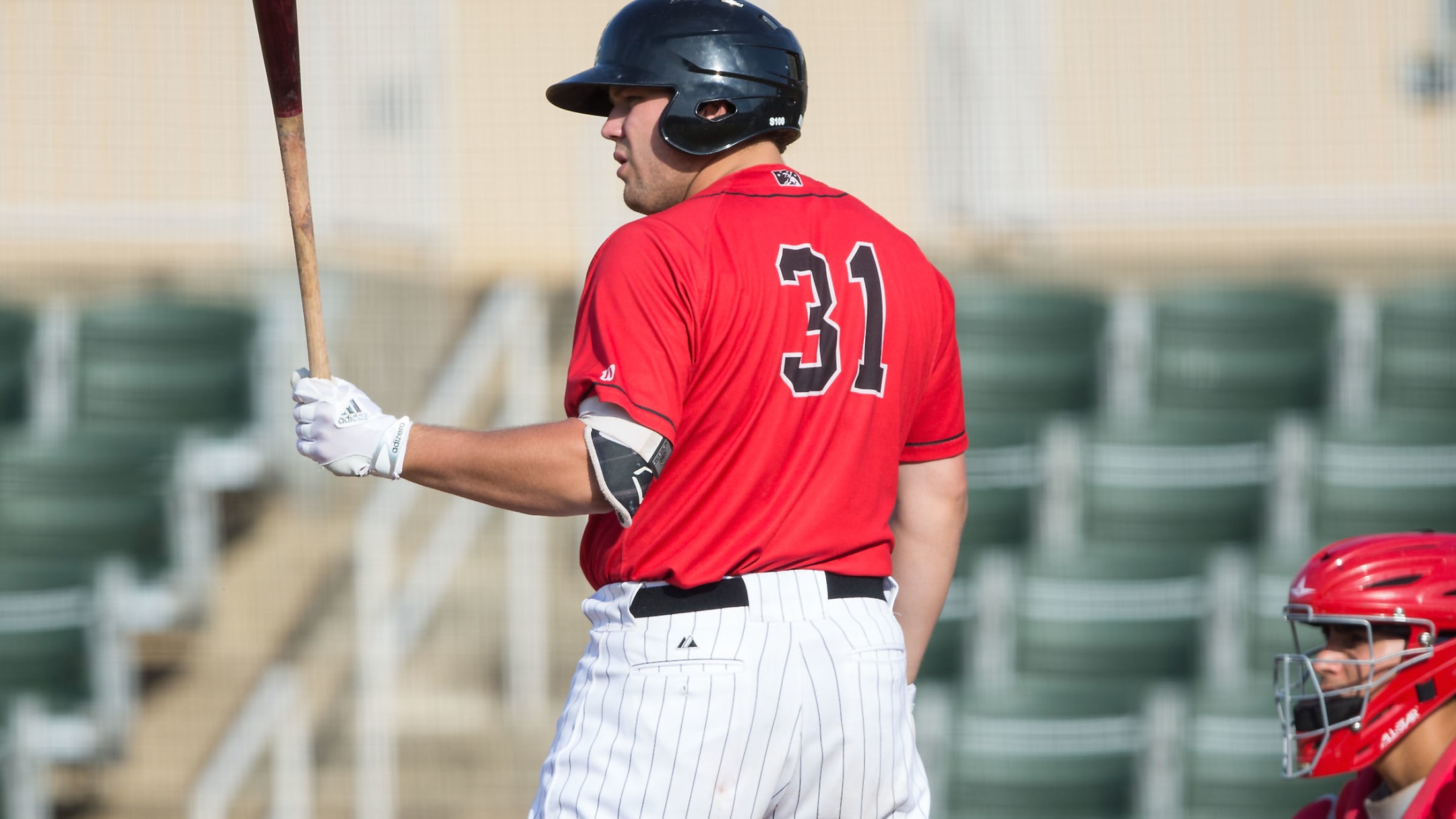 KANNAPOLIS, N.C. (Aug. 24, 2017) - White Sox first round pick Jake Burger hit for the cycle through his first four at-bats as the Intimidators topped the Greensboro Grasshoppers, 6-5 in 11 innings, on Thursday night at Intimidators Stadium supported by Carolinas HealthCare System. Burger finished 5-for-5 with a double, a triple,
Burger notches cycle on second five-hit night
White Sox 2017 first-round pick doubles in ninth to make history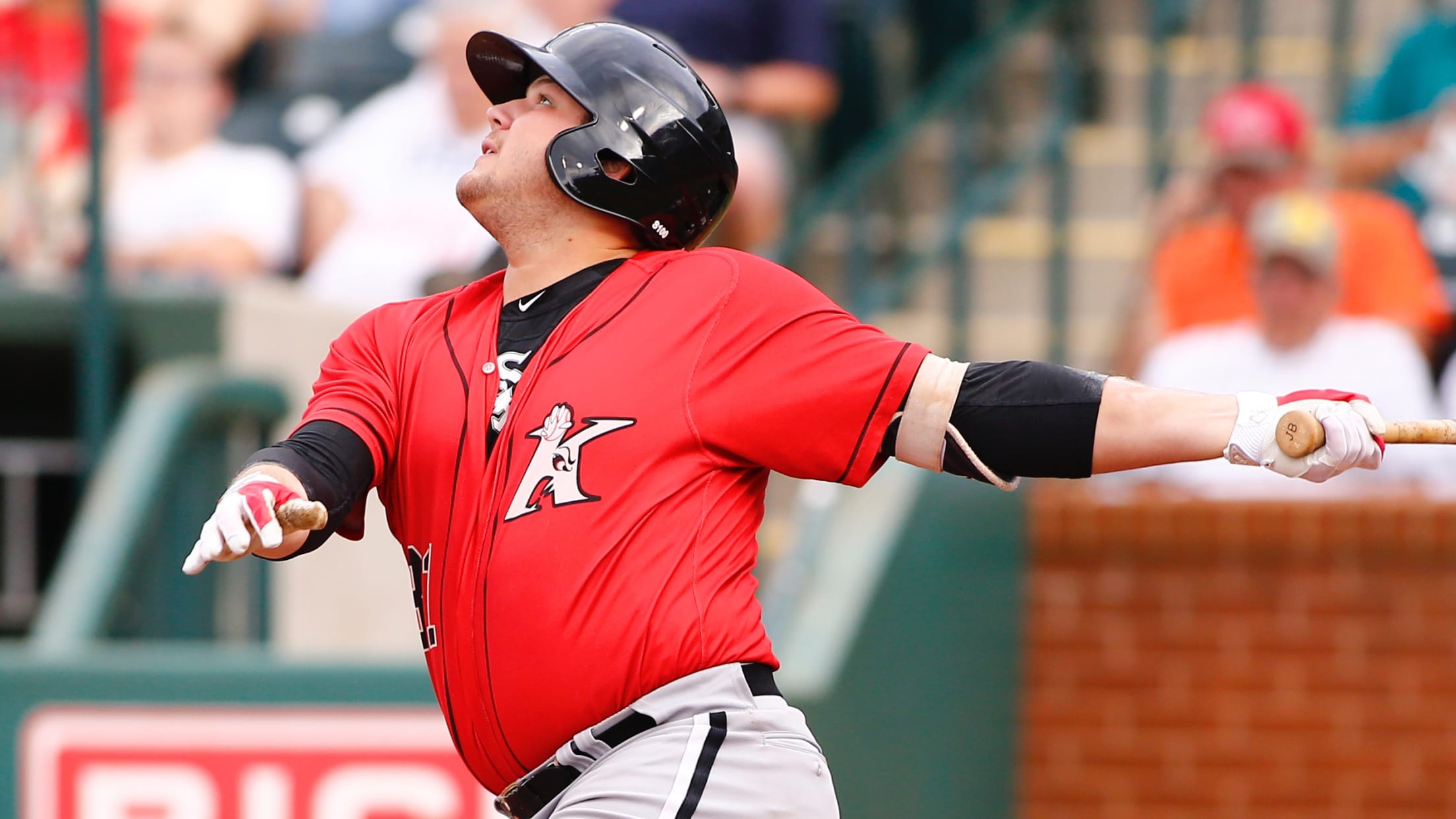 Jake Burger had the works Thursday. The No. 12 White Sox prospect hit for the cycle and reached base six times in his second career five-hit game to lead Class A Kannapolis to a 6-5 win over Greensboro in 11 innings at Intimidators Stadium.
First round pick Burger collects 3 hits in loss
Reliever Elliott tosses 3.1 scoreless innings, striking out 3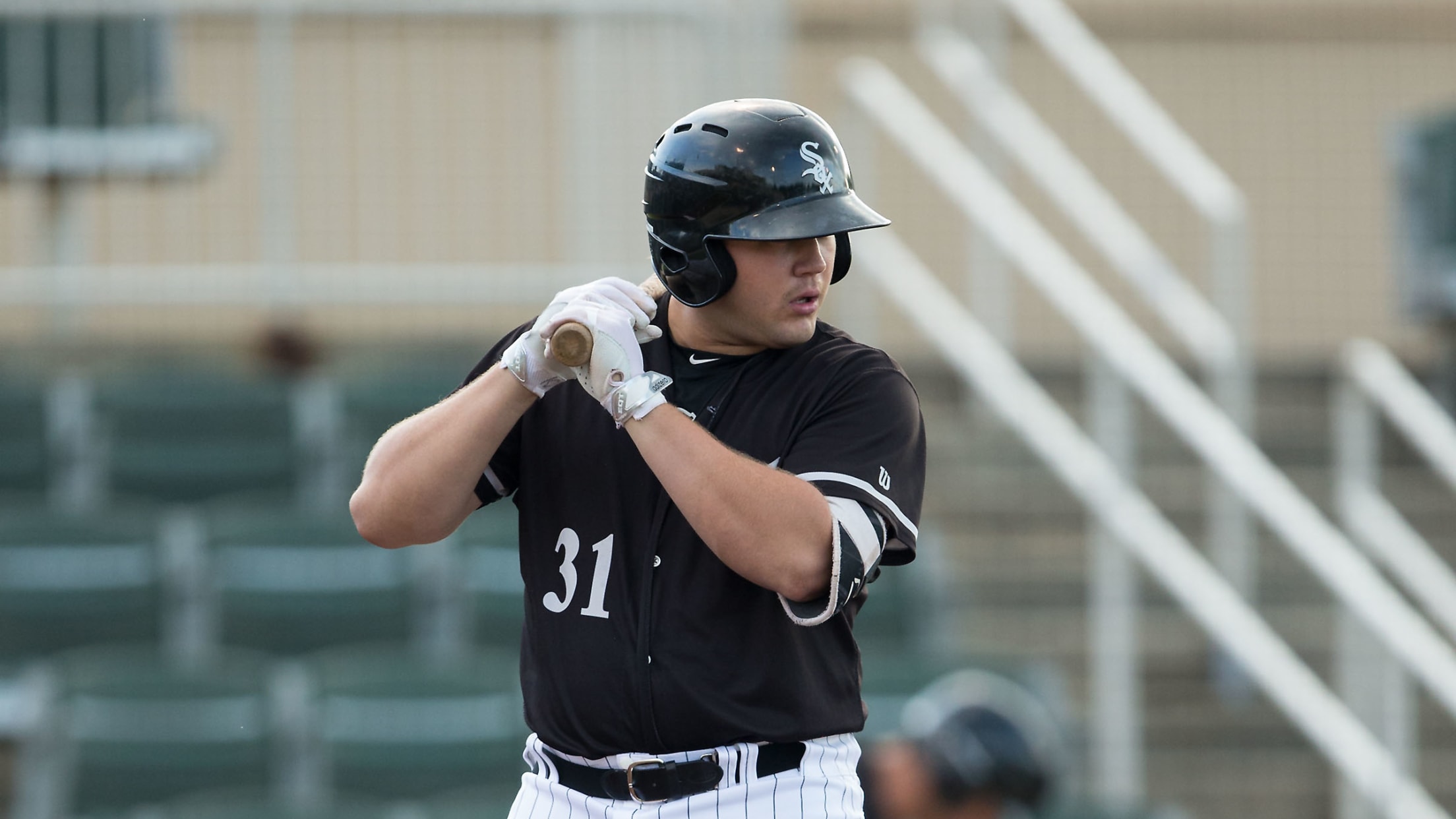 KANNAPOLIS, N.C. (Aug. 22, 2017) - White Sox first round pick Jake Burger pounded out three hits, but the Intimidators came up short in a 5-2 loss to the Grasshoppers on Tuesday night at Intimidators Stadium supported by Carolinas HealthCare System. Kannapolis (25-33 Second Half, 64-62 overall) gave up single
Burger's RBI the lone run in loss
Game two suspended, will be resumed on Sunday
Burger's blast highlights 6-run first
First-round pick launches 2nd homer in Class A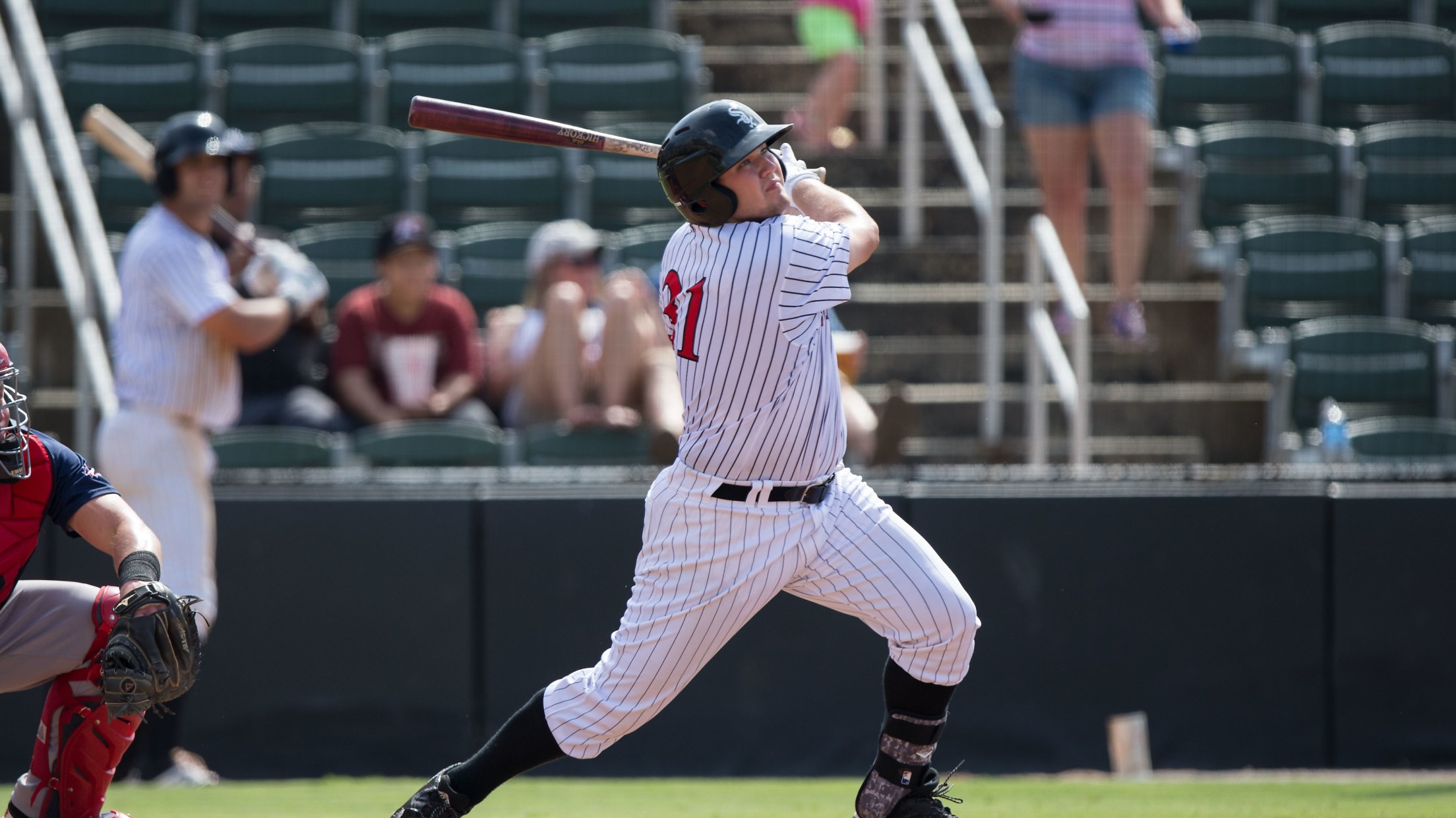 KANNAPOLIS, N.C. (July 31, 2017) - The Intimidators scored six runs in the bottom of the first inning, sparked by a Jake Burger home run, en route to a 9-8 victory over the Delmarva Shorebirds on Monday night at Intimidators Stadium supported by Carolinas HealthCare System. Kannapolis (16-21 Second Half,
Burger posts five-hit night for Intimidators
White Sox first-round pick tallies three extra-base hits, two RBIs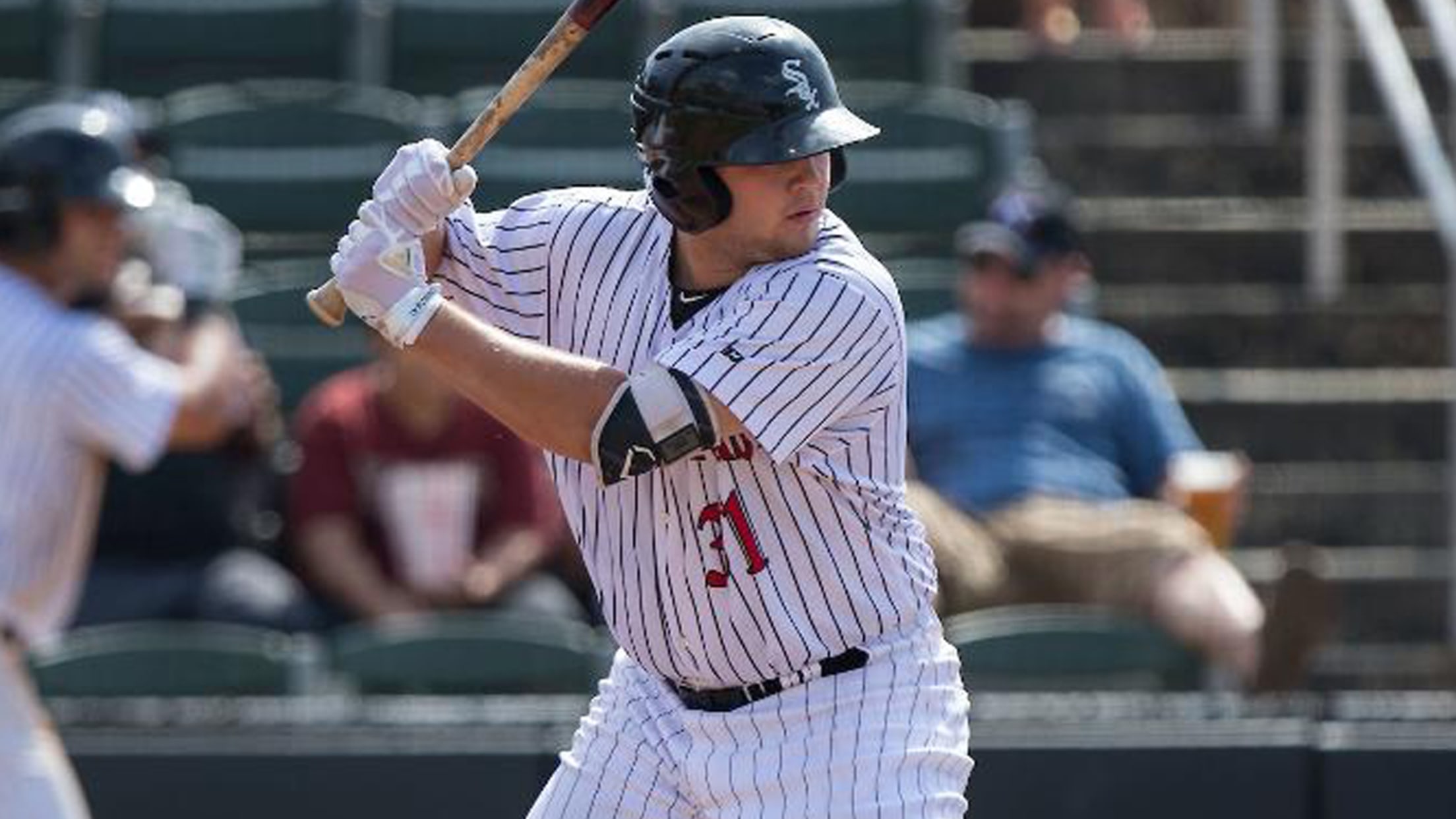 If Jake Burger makes a habit of hitting like he did Thursday night, he may want to start clearing some space for a new roommate.With his father in attendance, the 2017 White Sox first-rounder went 5-for-5 with a triple, two doubles and two RBIs as the Class A Kannapolis Intimidators