State of the System: St. Louis Cardinals
Tide turns as strong hitters follow pitching talent to the Majors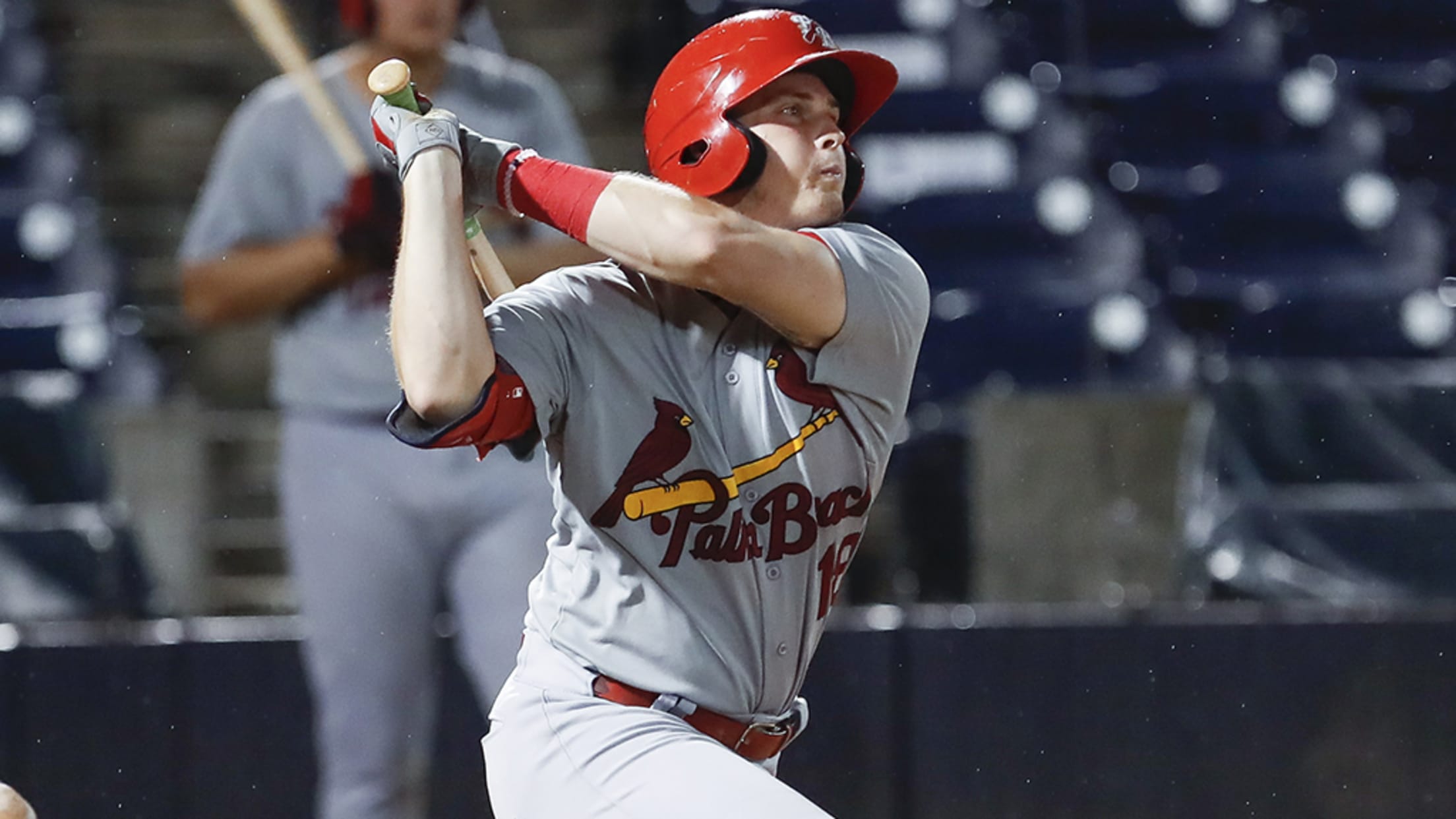 Starting in October and running through the end of the year, MiLB.com's State of the System series will evaluate the strengths and weaknesses of each Major League organization, highlight prospects who've made the biggest strides in 2020 and offer a peek at 2021. The Cardinals were dealt a punishing schedule
Toolshed: Prospects with World Series connections
Top-100 talents have ties to Fall Classic, even away from Arlington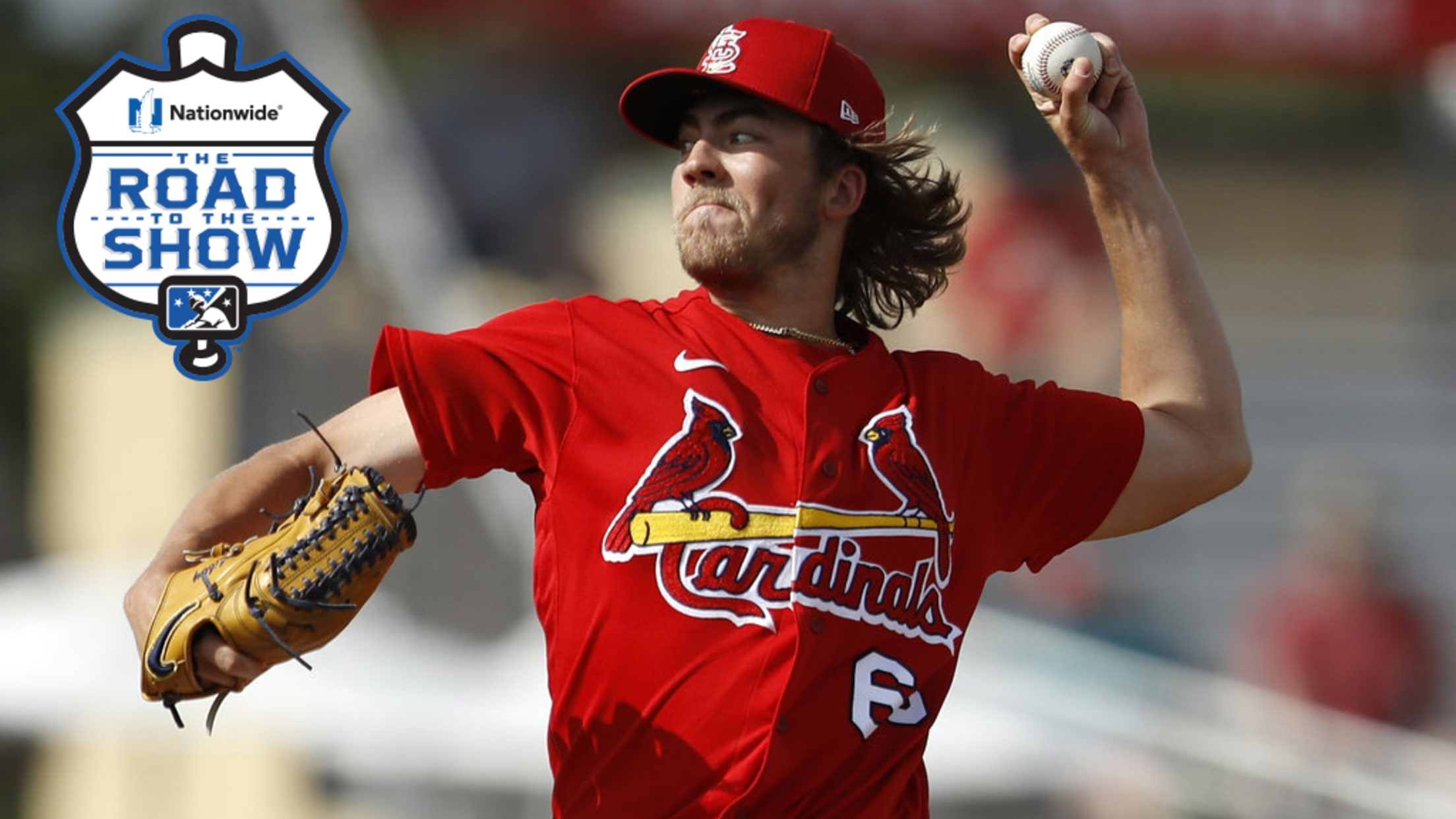 This is not a World Series for the prospect lover. Then again, not many World Series are. Sure, there are two ranked prospects left -- both from the Rays roster -- and they have their own stories to tell. No. 19 Tampa Bay prospect Randy Arozarena has been one of
The Show Before the Show: Episode 273
Cards' Liberatore offers advice to traded prospects before deadline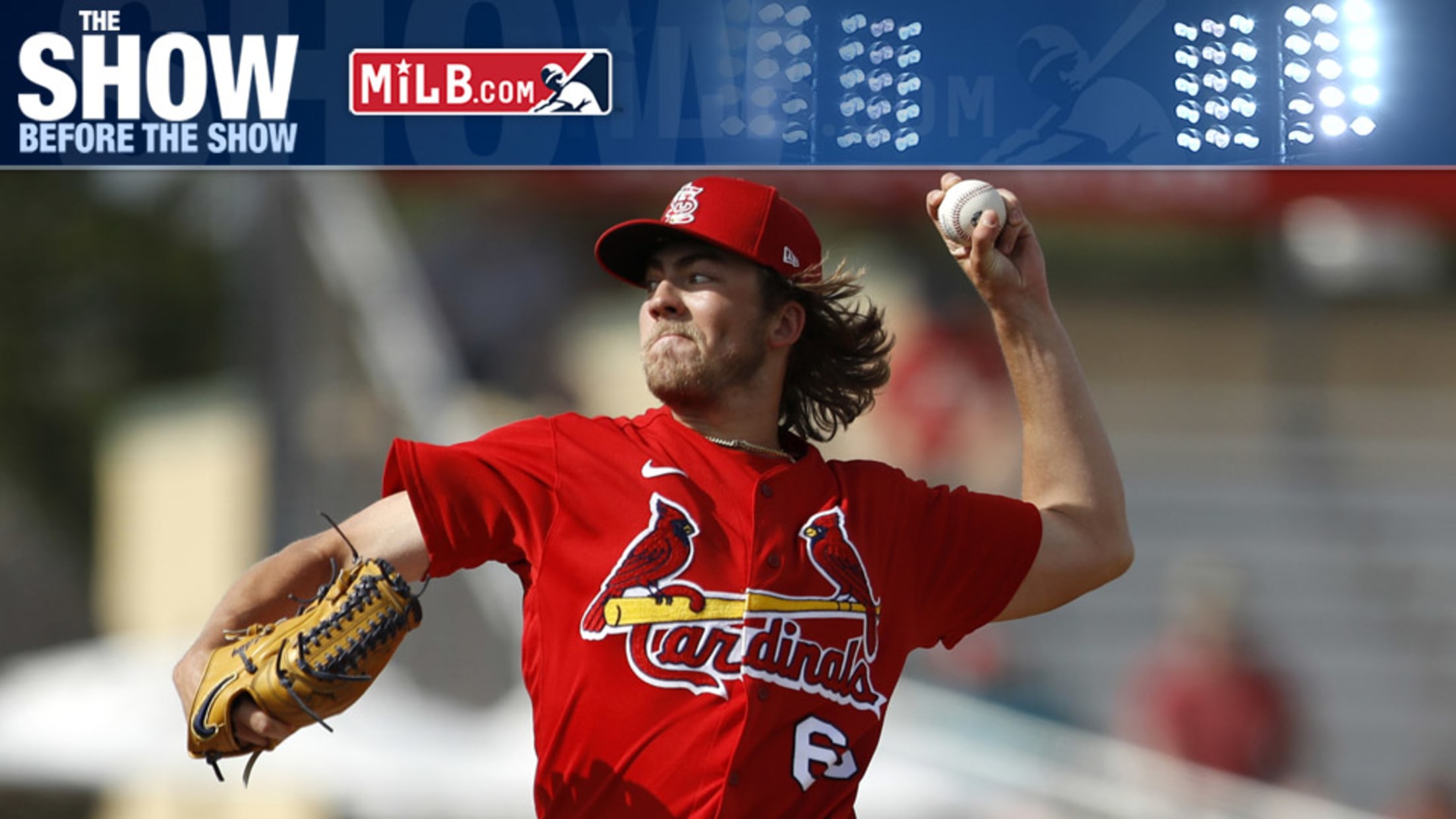 Check out the latest episode of The Show Before the Show, MiLB.com's official podcast. A segment rundown is listed below, in case you want to skip to a particular section. Like the podcast? Subscribe, rate and review "Minor League Baseball podcast" on iTunes. The podcast is also available via Spotify,
The Road to The Show™: Matthew Liberatore
No. 3 Cardinals prospect working his way up with new team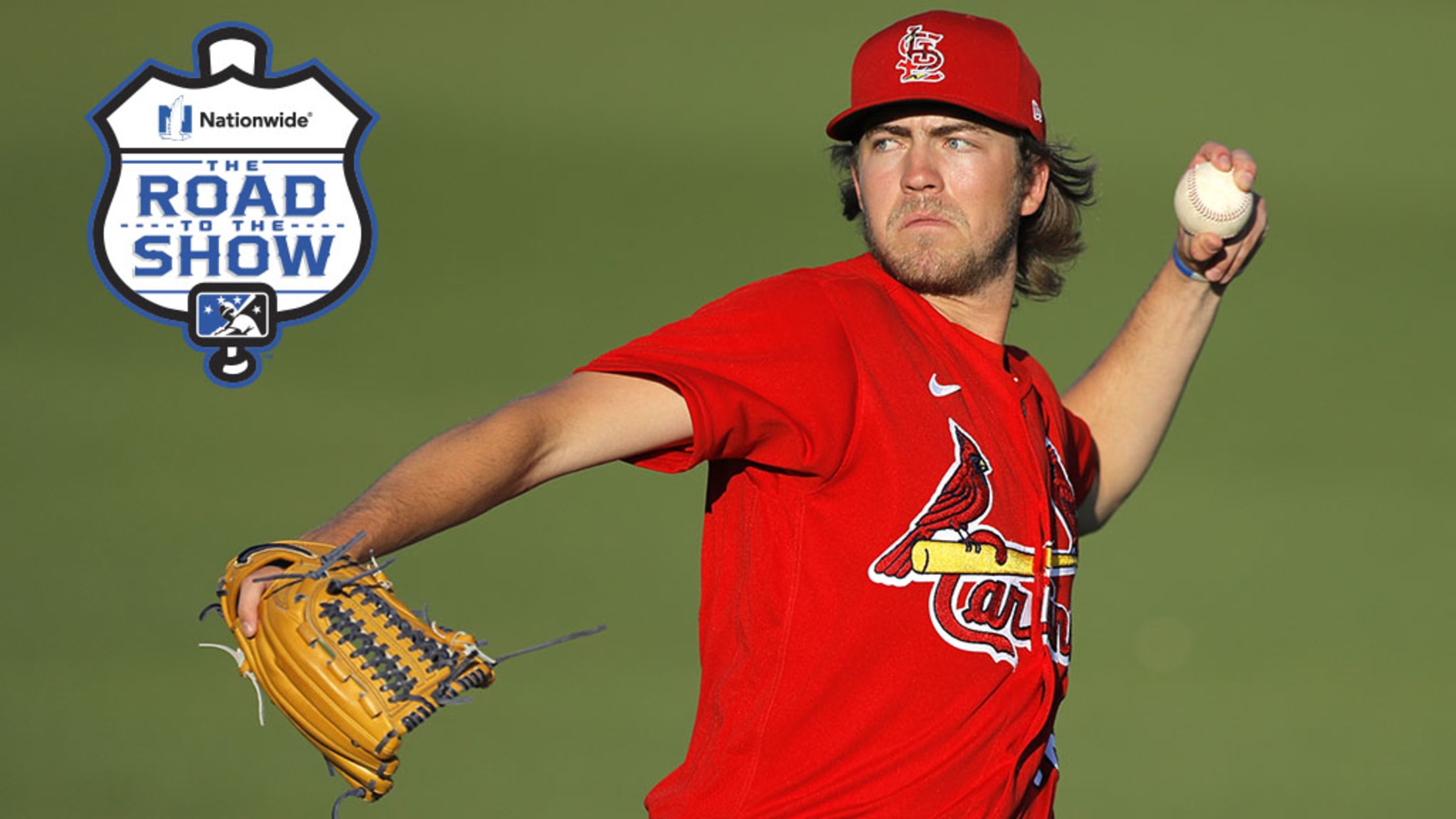 Each week, MiLB.com profiles an elite prospect by chronicling the steps he's taken to reach the brink of realizing his Major League dream. Here's a look at St. Louis Cardinals left-hander Matthew Liberatore. For more player journeys on The Road to The Show, click here. Matthew Liberatore might just be
Toolshed dream lineup: The 20-year-olds
Kelenic, Patiño lead strong class of those playing at 20 in '20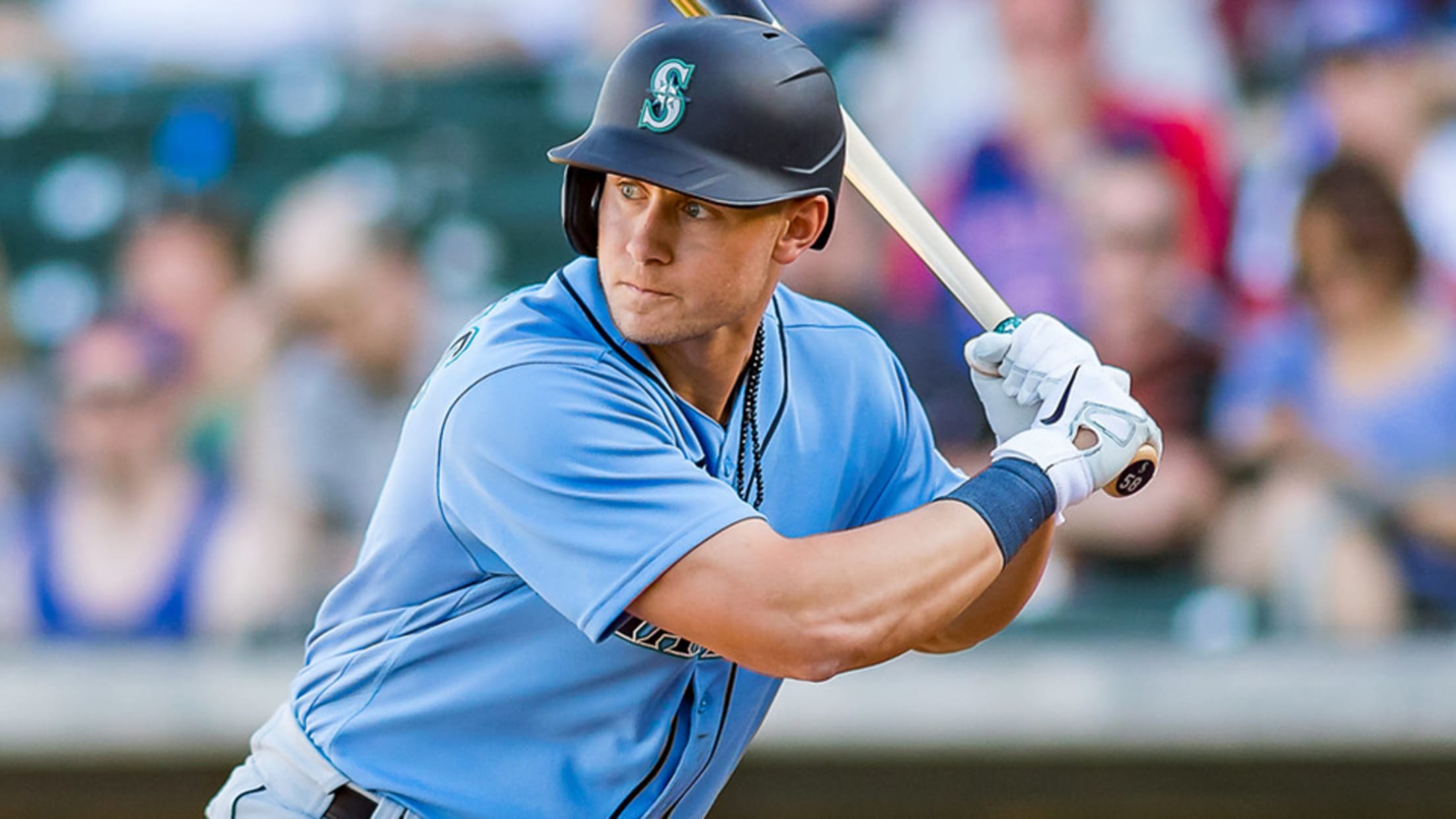 There may be no Minor League Baseball games yet, but that's not going to stop us from dreaming about lineups.In the coming weeks, Toolshed will craft the best possible prospect lineups, sorted by age. The opening edition focused on teenagers. This time, we turn our attention to prospects entering their age-20
Cardinals invite Top-100 trio to camp
Carlson, Gorman, Liberatore headed to MLB side this spring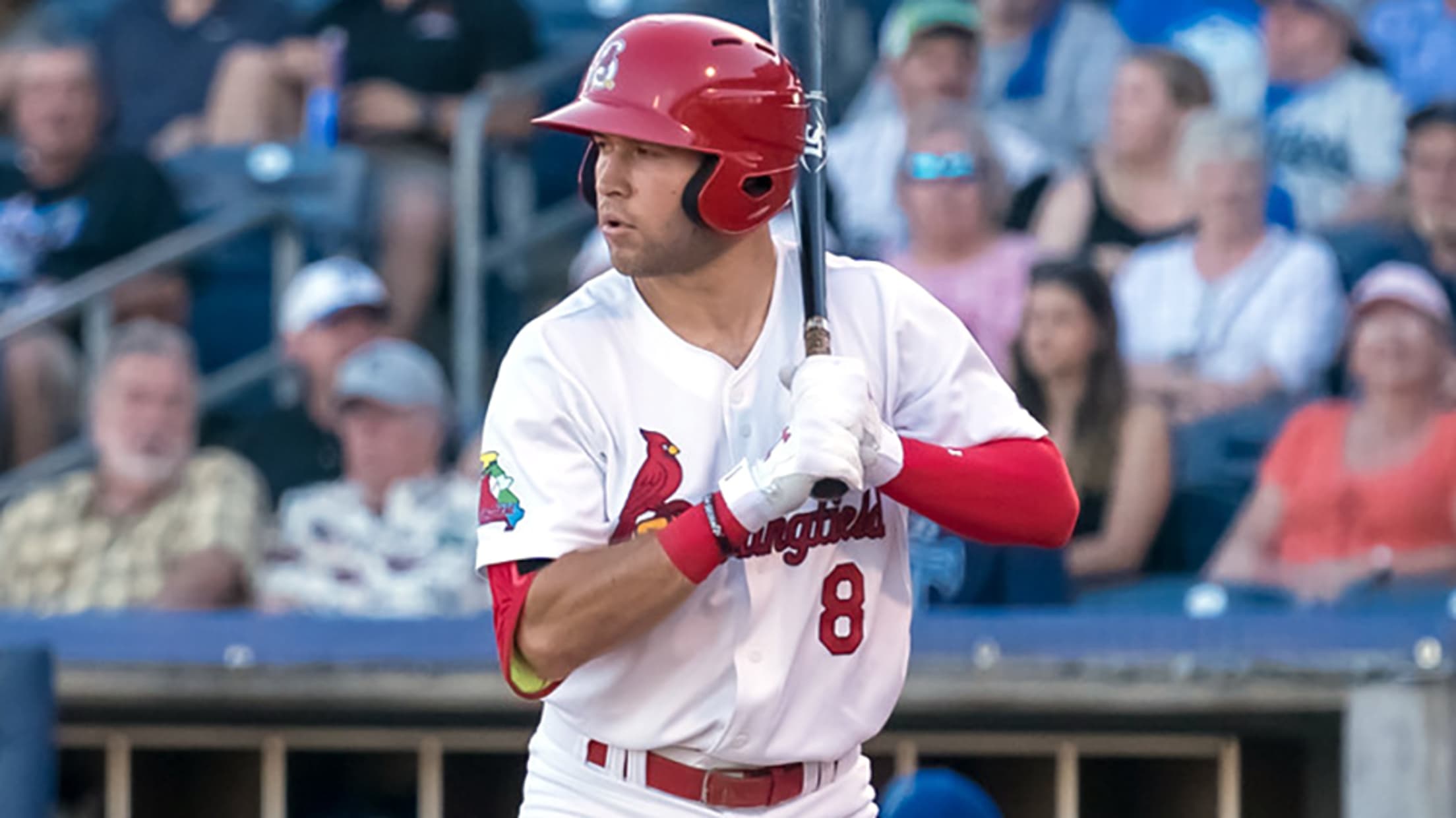 The Cardinals saw three of their Minor Leaguers ranked among MLB.com's Top 100 prospects last weekend. Next, they will get a closer look at all three in Florida.St. Louis extended non-roster invites to No. 17 overall prospect Dylan Carlson, No. 47 Nolan Gorman and No. 58 Matthew Liberatore to Major
Cardinals deal for Rays lefty Liberatore
2018 first-round pick has racked up 113 whiffs in 111 pro frames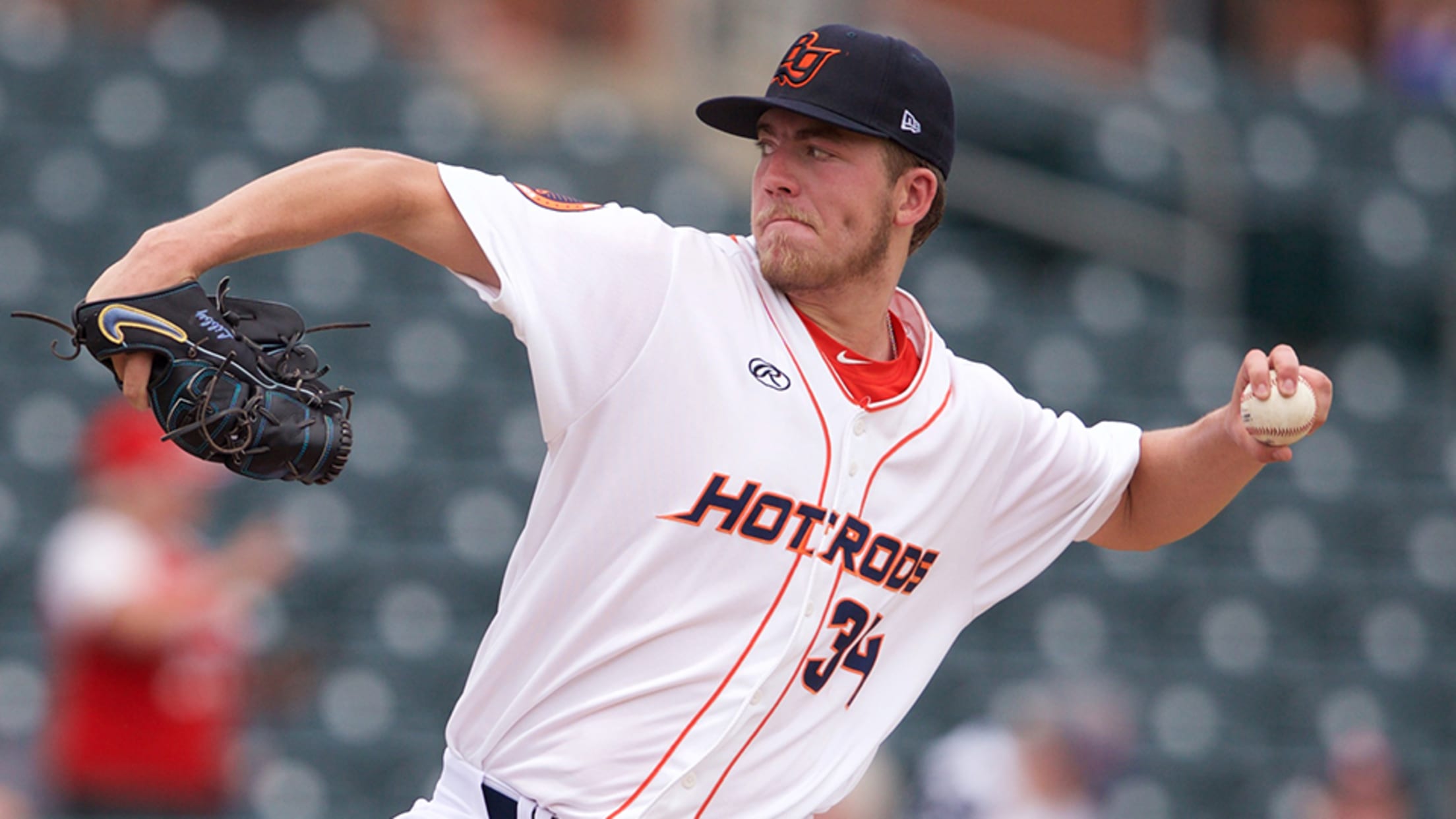 It may be the middle of winter, but the hot stove has reignited.In the first major trade of the calendar year, the Cardinals acquired 2018 first-rounder Matthew Liberatore from the Rays. Catching prospect Edgardo Rodriguez and a Competitive Balance Round B selection (66th overall) also will head to St. Louis,
Cubs Edge Hot Rods 2-1 in Quarterfinal Opener
BG falls; must win back-to-back games at Bowling Green Ballpark to advance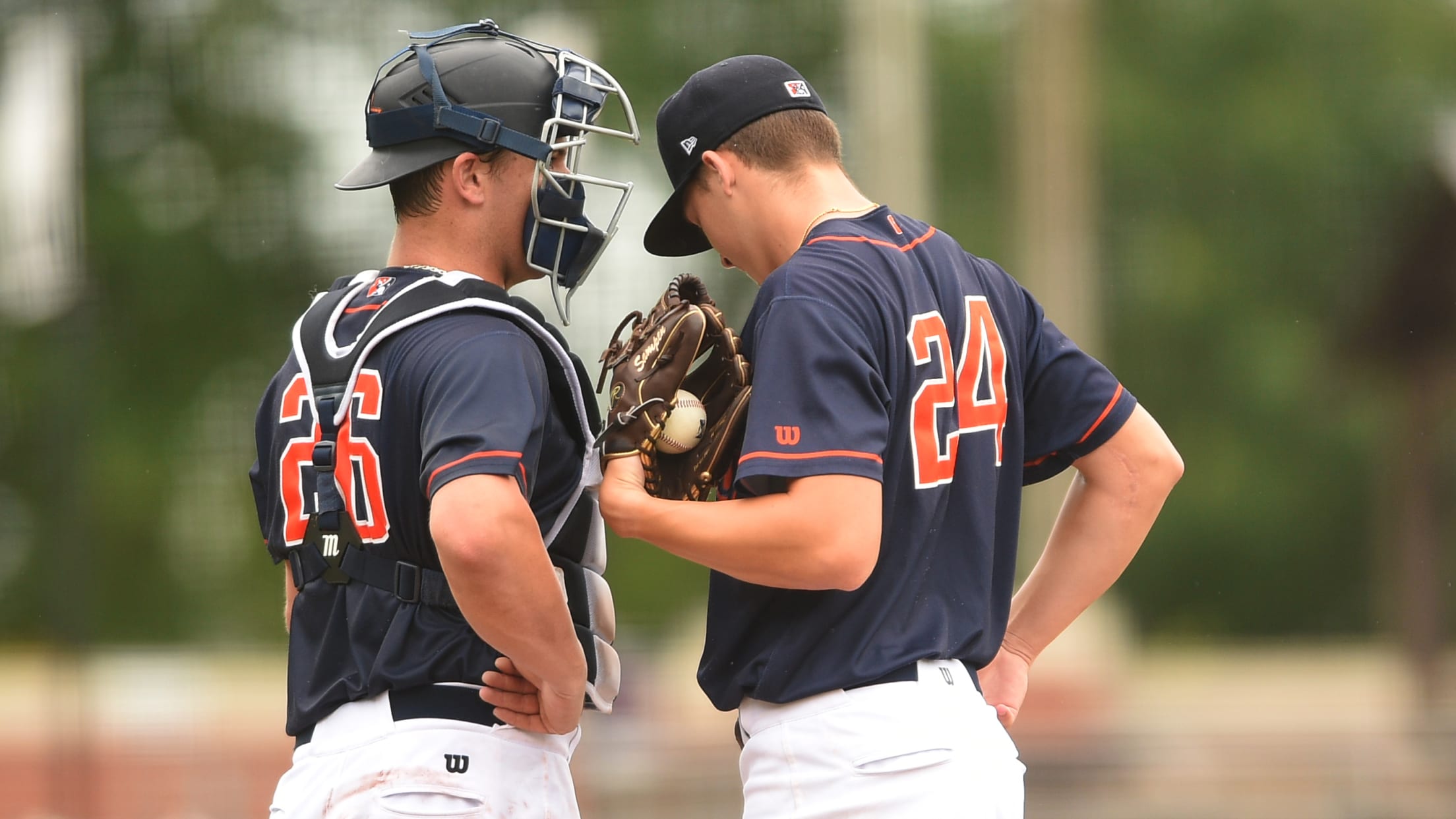 South Bend, IN- The Bowling Green Hot Rods lost a tight game in the first round of the Midwest League Quarterfinal to the South Bend Cubs on Wednesday in 2-1 fashion at Four Winds Field. The Hot Rods trail the Cubs 1-0 in the first round of the playoffs as
Hot Rods Fall 5-1 in 10 Innings to Open Series
Bowling Green falls victim to Lake County onslaught in first extra frame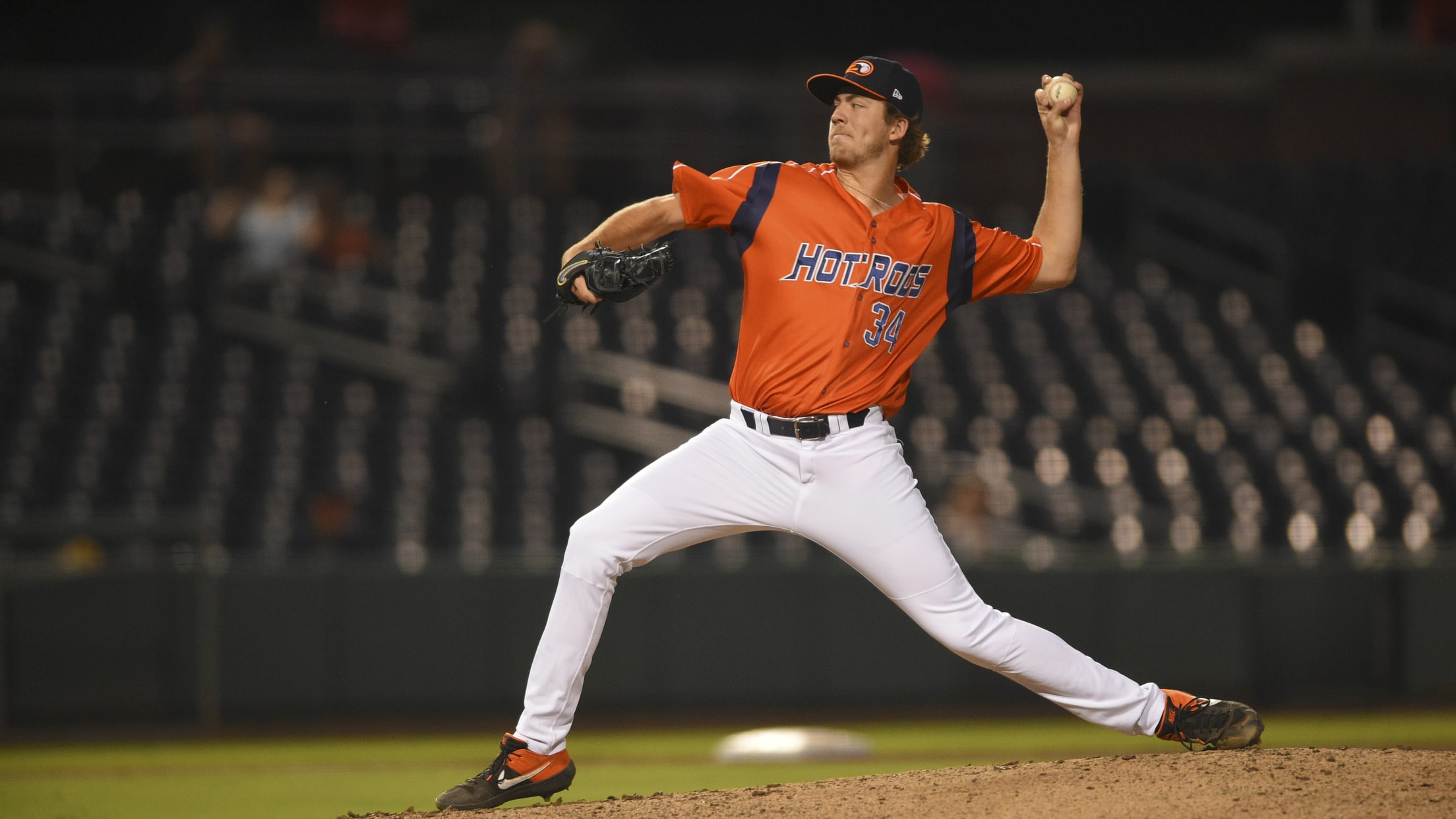 The Bowling Green Hot Rods fell 5-1 in 10 innings to the Lake County Captains in the first game of a three-game series on Wednesday night. The Hot Rods fell to 78-56, 39-25 in the second half, ahead of Thursday night's game, which will have a 6:35 p.m. first pitch.
Qsar Homers in Hot Rods Third-Straight Win
Aranda extends hit streak to 13 games as Bowling Green takes opener 5-4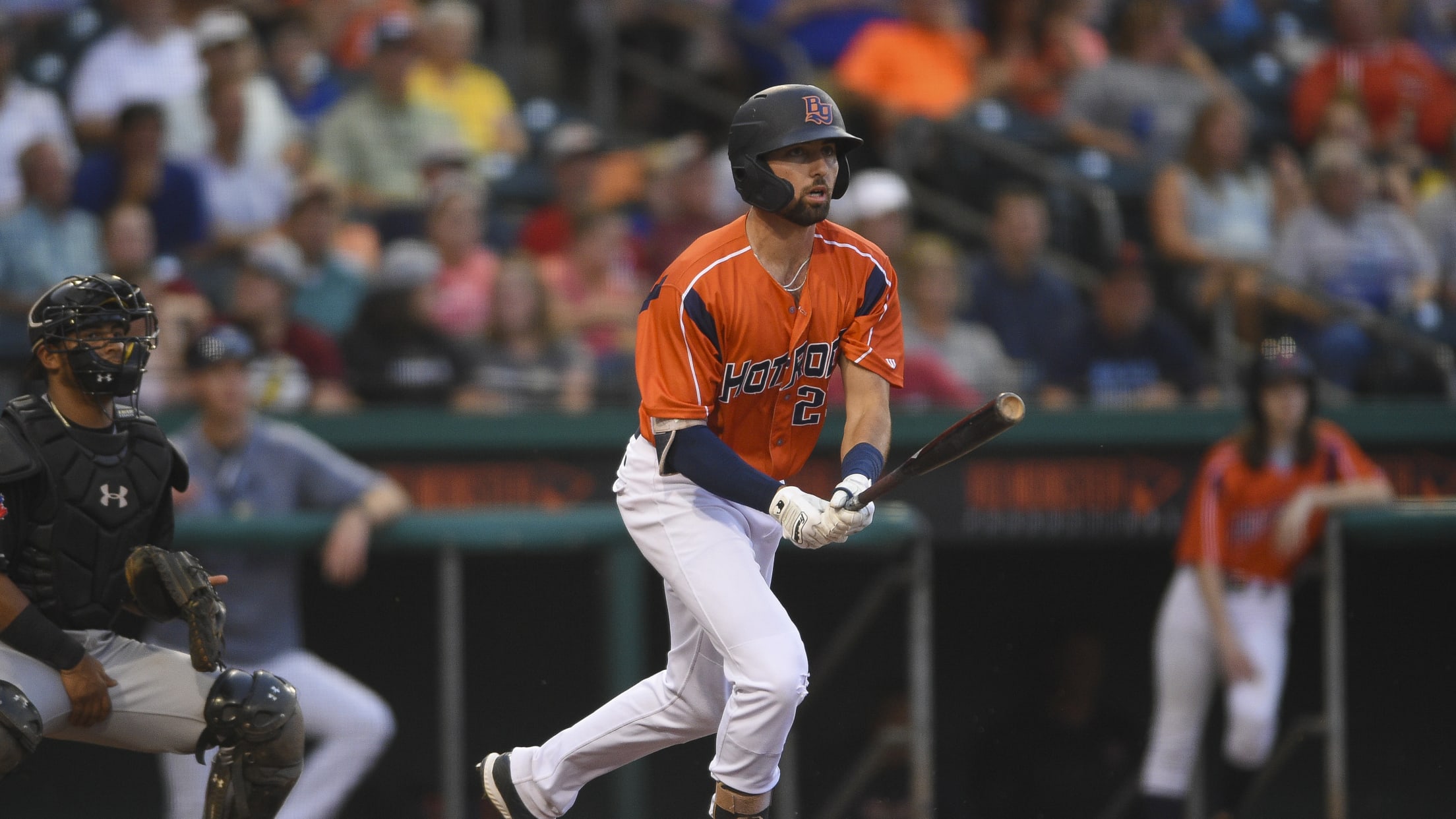 Eastlake, OH- Jonathan Aranda extended his hit streak to 13-games and Jordan Qsar homered as the Bowling Green Hot Rods won their third-straight game with a 5-4 victory over the Lake County Captains at Classic Park to open a three-game series. The Hot Rods improve to 74-54 overall and 35-23
Hot Rods put Liberatore on injured list
Rays No. 4 prospect has pitched four innings in last two starts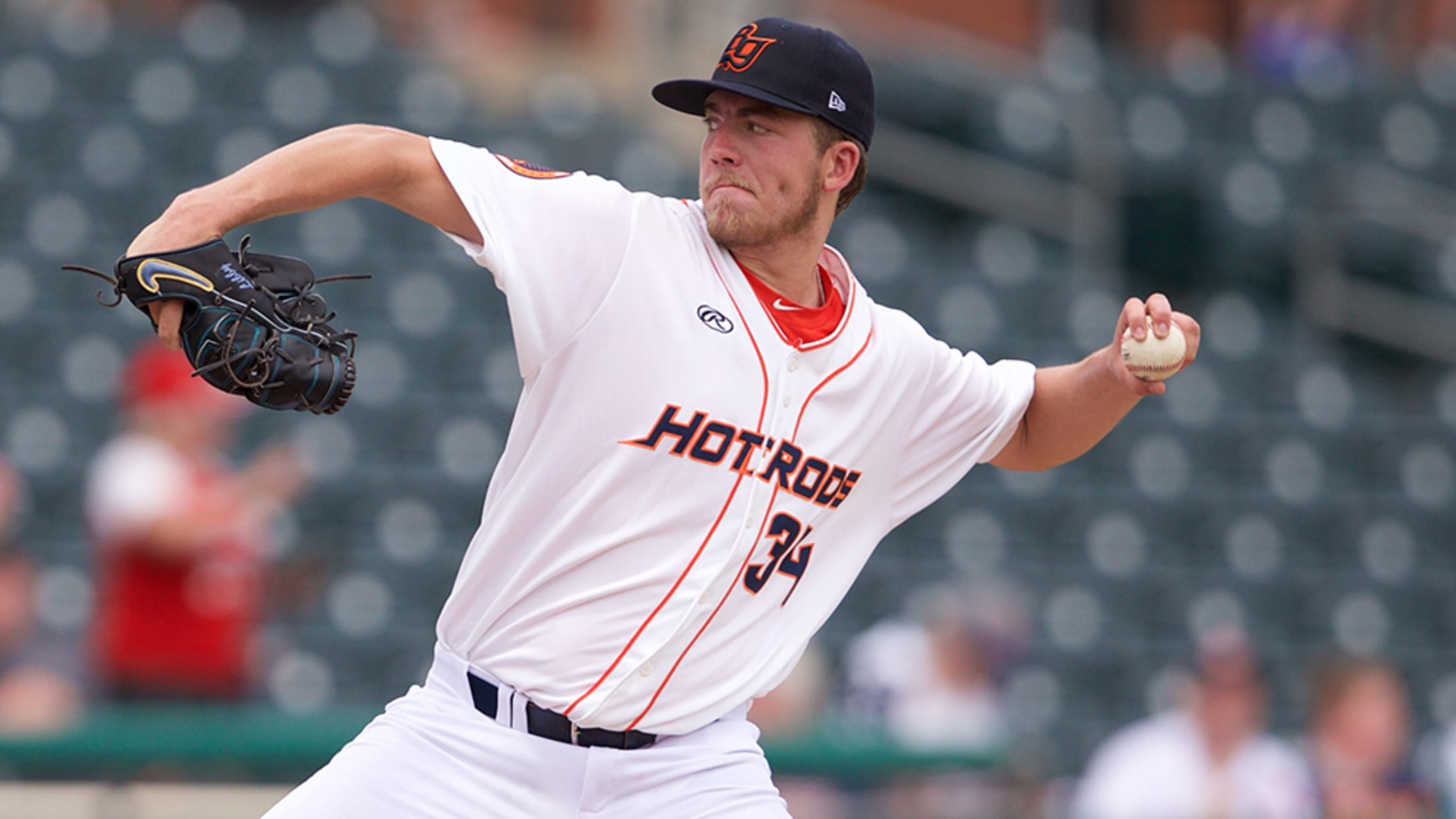 Left-hander Matthew Liberatore, the Rays' No. 4 prospect, was placed on the injured list Friday by Class A Bowling Green with an undisclosed ailment. The Tampa Bay Times' Marc Topkin reported that the southpaw has minor back tightness.The move was retroactive to Tuesday, the day after MLB.com's No. 44 overall
Rays' Liberatore deals first complete game
No. 46 overall prospect fans career-high 10 over seven innings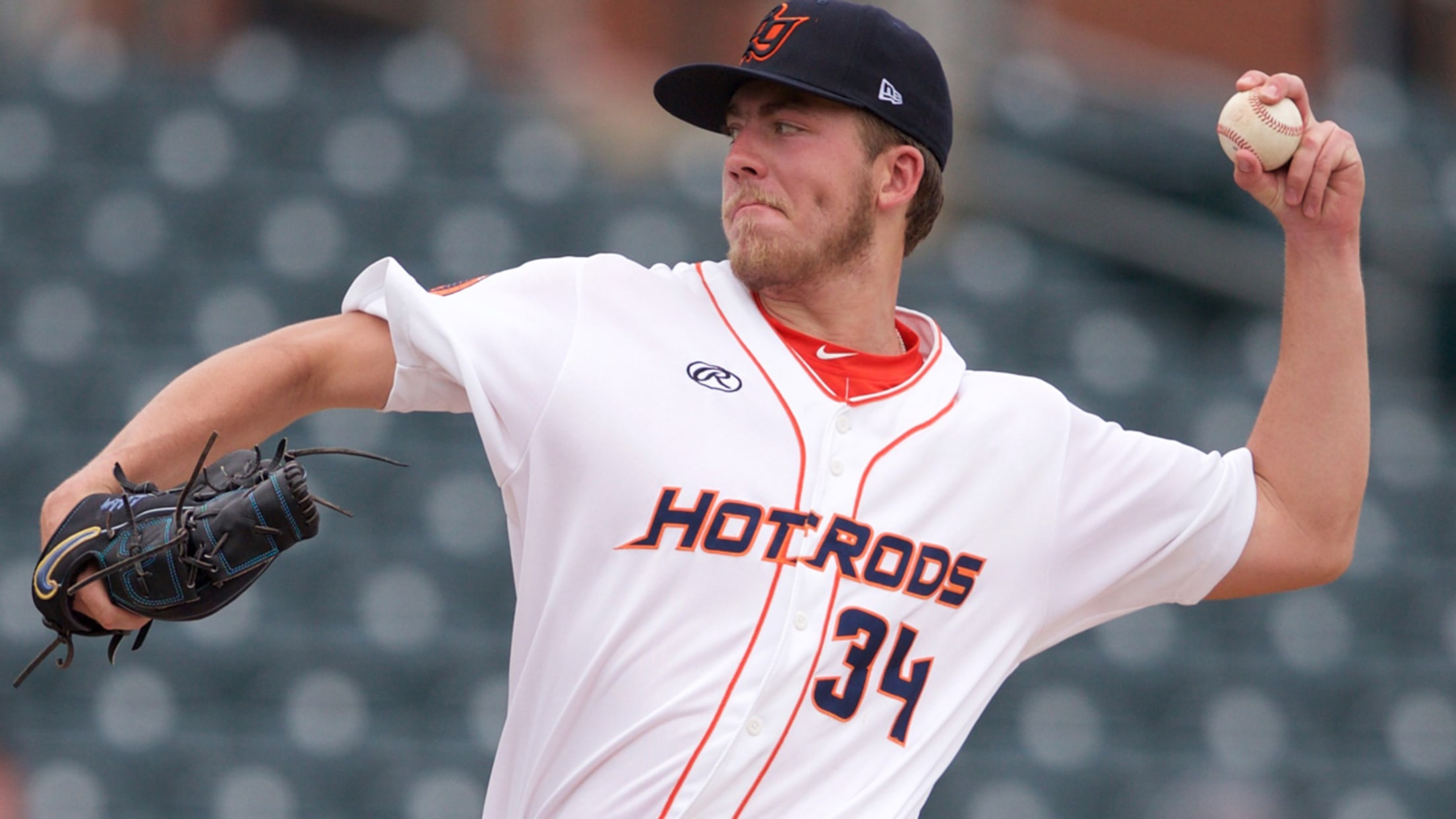 After needing two runs to rally for an 8-7 walk-off win in the opener of their doubleheader on Friday, the Bowling Green Hot Rods would've been happy to get a cleaner and quicker performance in the nightcap. Matthew Liberatore obliged.MLB.com's No. 46 overall prospect recorded a career-high 10 strikeouts in his first
Hot Rods Sweep Doubleheader Behind Walk-Off, Liberatore's CG
Seaver Whalen walks off 8-7 game one win, while Liberatore wins game two 3-1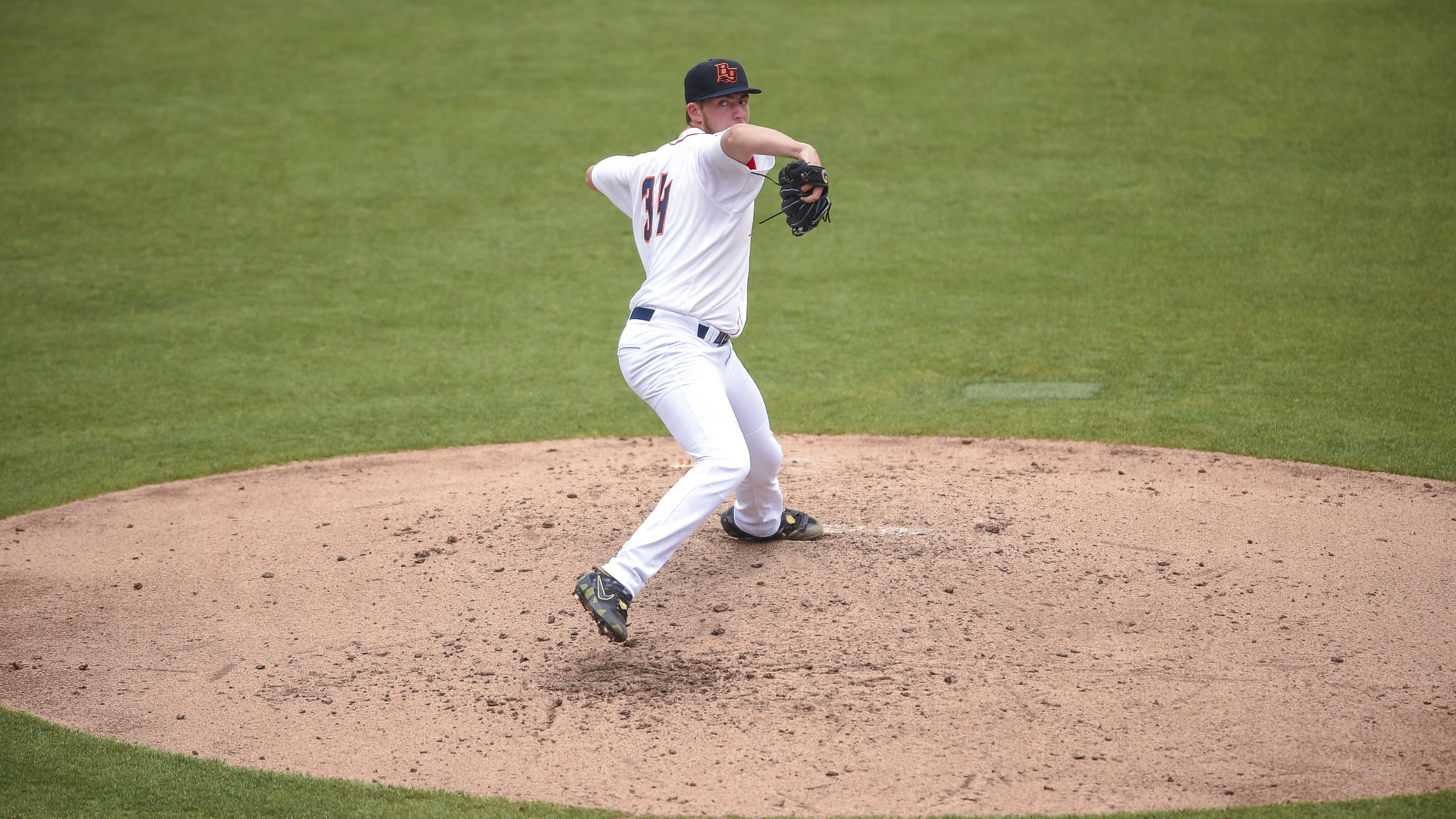 The Bowling Green Hot Rods swept a doubleheader from the Great Lakes Loons, winning game one 8-7 on a walk-off single by Seaver Whalen, while Matthew Liberatore tossed his first career complete game to take game two 3-1. The Hot Rods clinched a four-game sweep of the Loons with the
Liberatore K's Seven Cubs in 1-0 Loss on Friday
Hot Rods held to four hits in shutout loss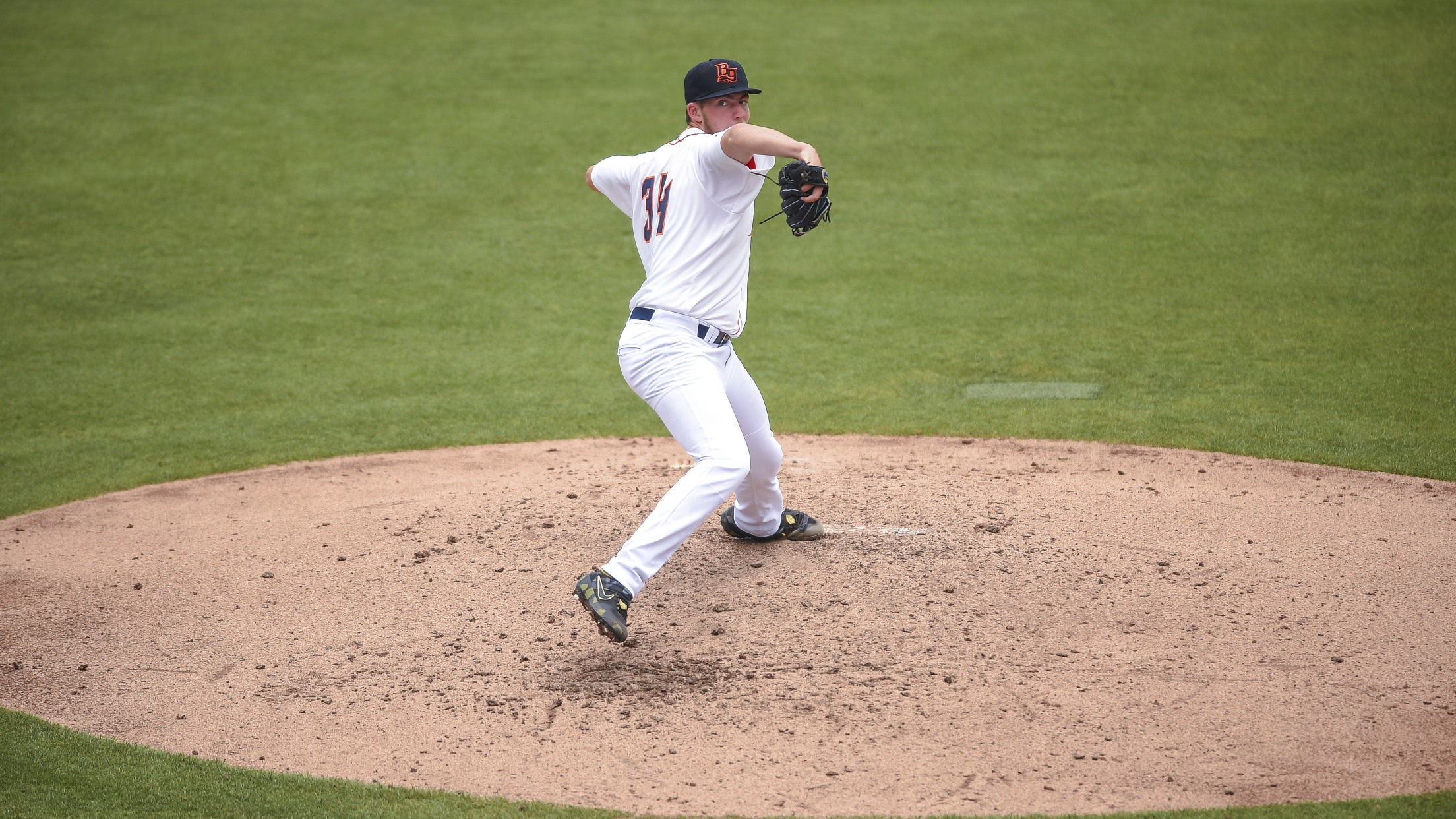 South Bend, IN- Matthew Liberatore struck out seven South Bend Cubs in a 1-0 loss on Friday night at Four Winds Field in South Bend, IN. The Hot Rods fall to 1-1 in the second half and 40-32 overall with the third game of the four-game series set for Saturday
Liberatore K's Nine, Witherspoon Has Four Hits in 7-1 Win
Hot Rods eliminated from playoff contention despite Saturday win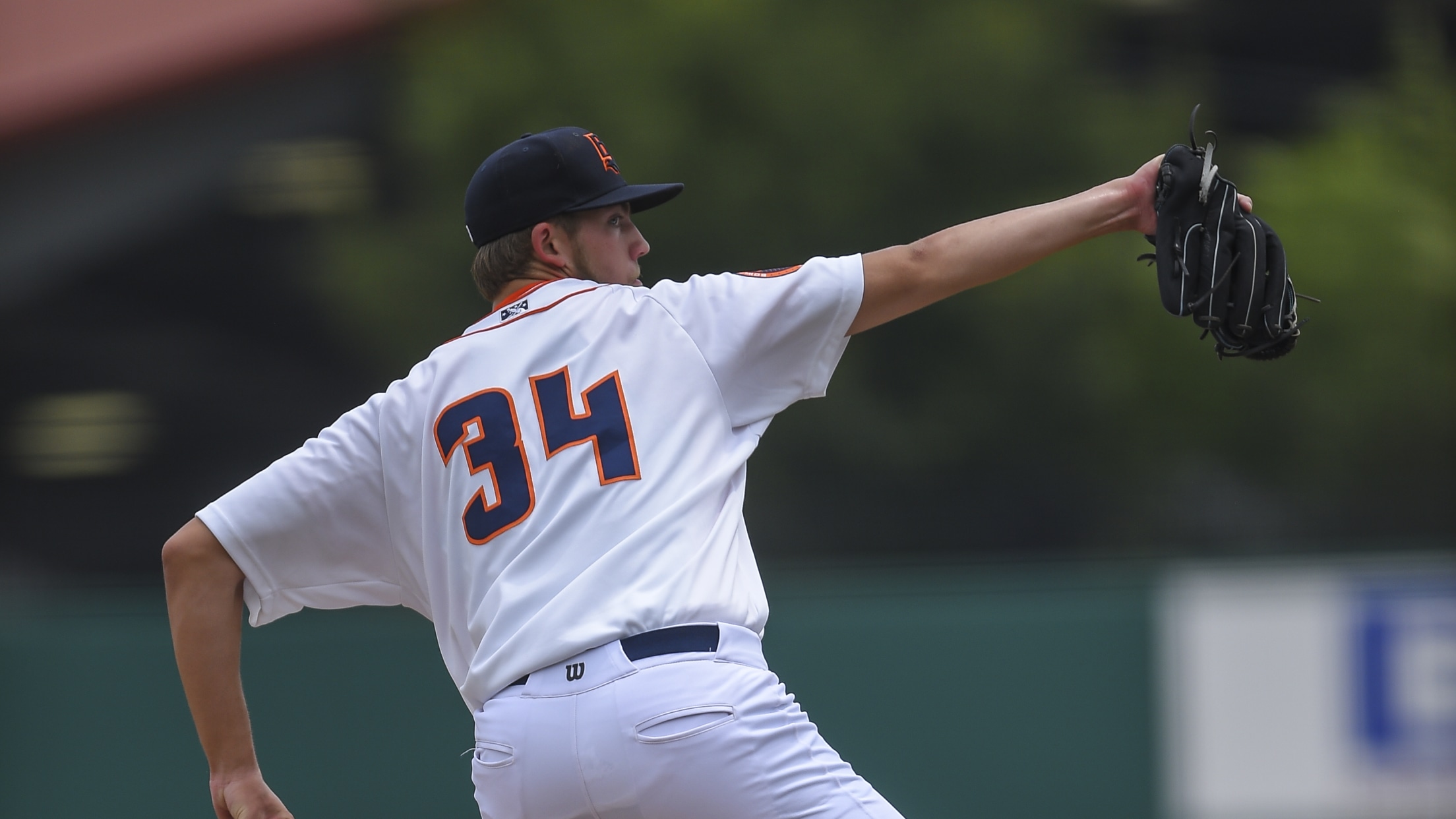 Lansing, MI- Grant Witherspoon had four hits while Matthew Liberatore struck out a career-high nine hitters in the Bowling Green Hot Rods 7-1 victory over the Lansing Lugnuts to snap a four-game losing streak on Saturday night at Cooley Law School Stadium. The Hot Rods improve to 39-30 but were
Liberatore K's career-high nine for Hot Rods
Rays No. 5 prospect allows three hits in seven shutout innings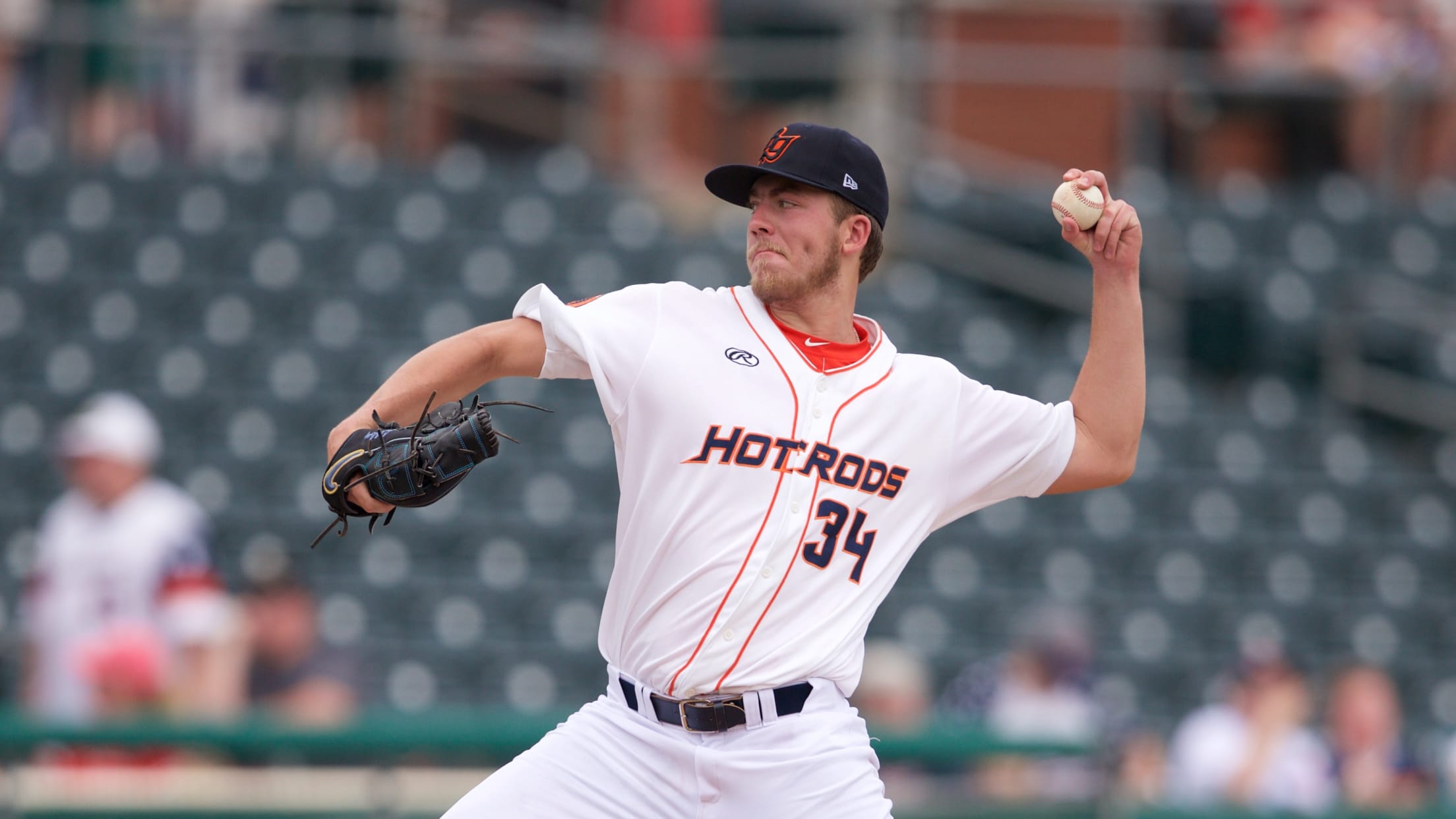 The longest start of Matthew Liberatore's career also may have been his best.The fifth-ranked Rays prospect recorded a career-high nine strikeouts while allowing three hits and a walk over seven scoreless innings Saturday, leading the way as Class A Bowling Green beat Lansing, 7-1.
Liberatore keeps cruising for Hot Rods
Rays No. 5 prospect posts six zeros, wins third straight start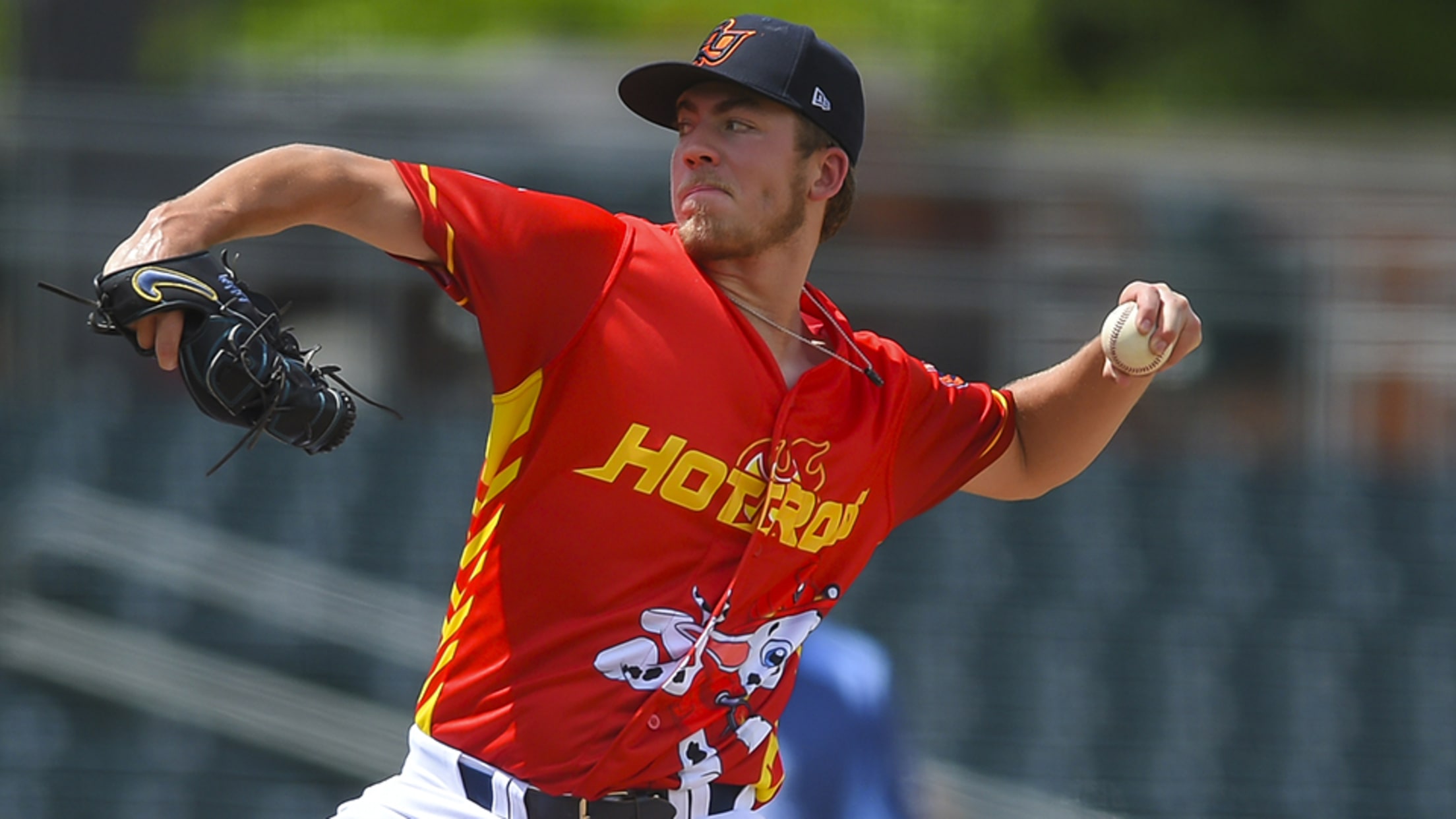 Matthew Liberatore continued to cruise in his first full Minor League season.The Rays' No. 5 prospect gave up three hits over six scoreless innings to win his third straight start as Class A Bowling Green beat West Michigan, 4-1, in the opener of Sunday's doubleheader at Bowling Green Ballpark. He walked
Hot Rods Allow One Run in Sweep of Twin-Bill
Bowling Green shuts out Lansing 7-0 in game one, sweeps with 4-1 victory in game two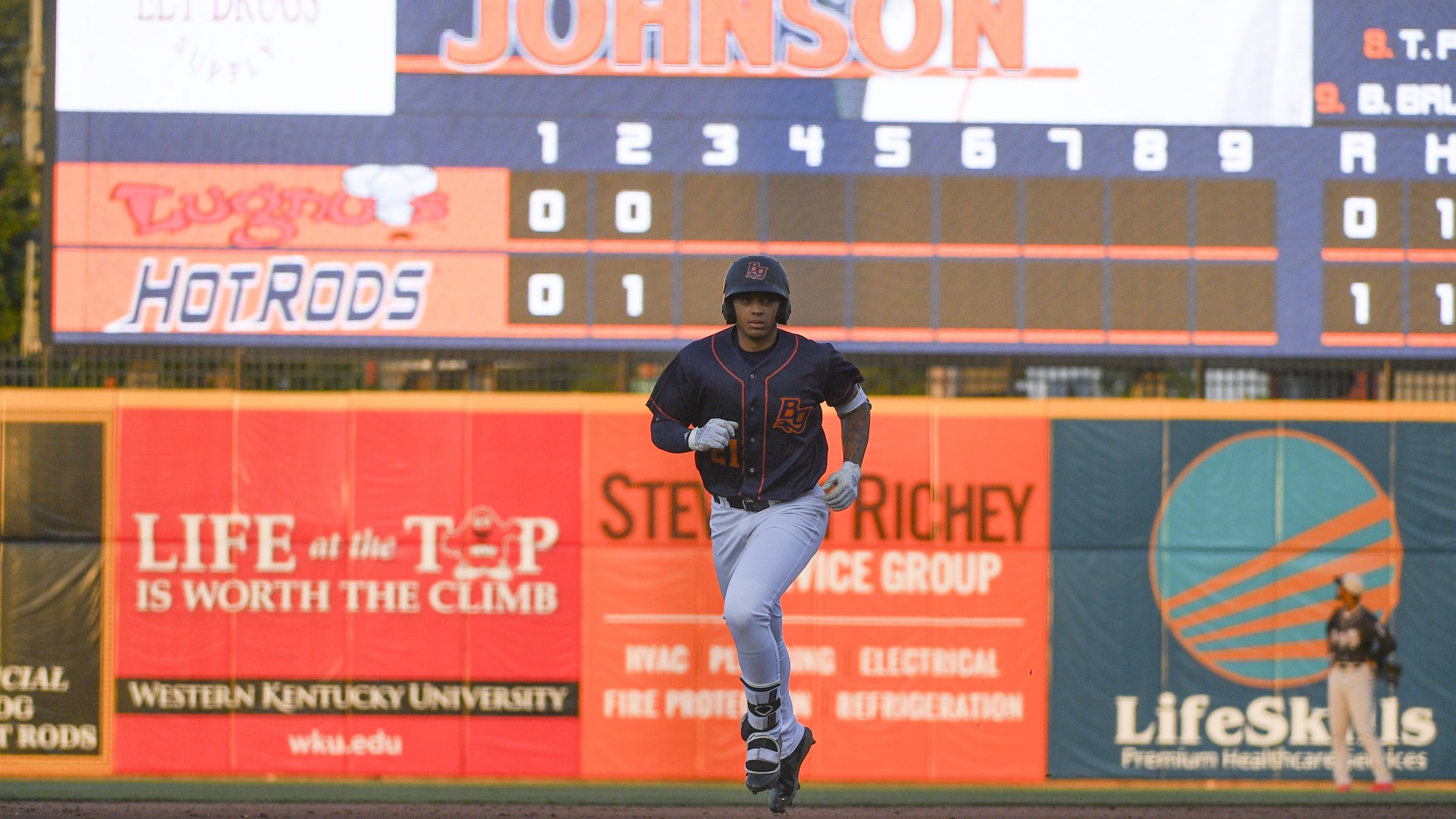 Lansing, MI- The Bowling Green Hot Rods swept a double header against the Lansing Lugnuts on Sunday, earning a 7-0 victory in the first game, a continuation on Saturday's rain-suspended contest, and a 4-1 win in game-two at Cooley Law School Stadium. The Hot Rods improve to 34-23 with the
Liberatore K's Eight in 4-3 Walk-off Loss to Whitecaps
West Michigan evens series as Hot Rods pitching K's 13 on Tuesday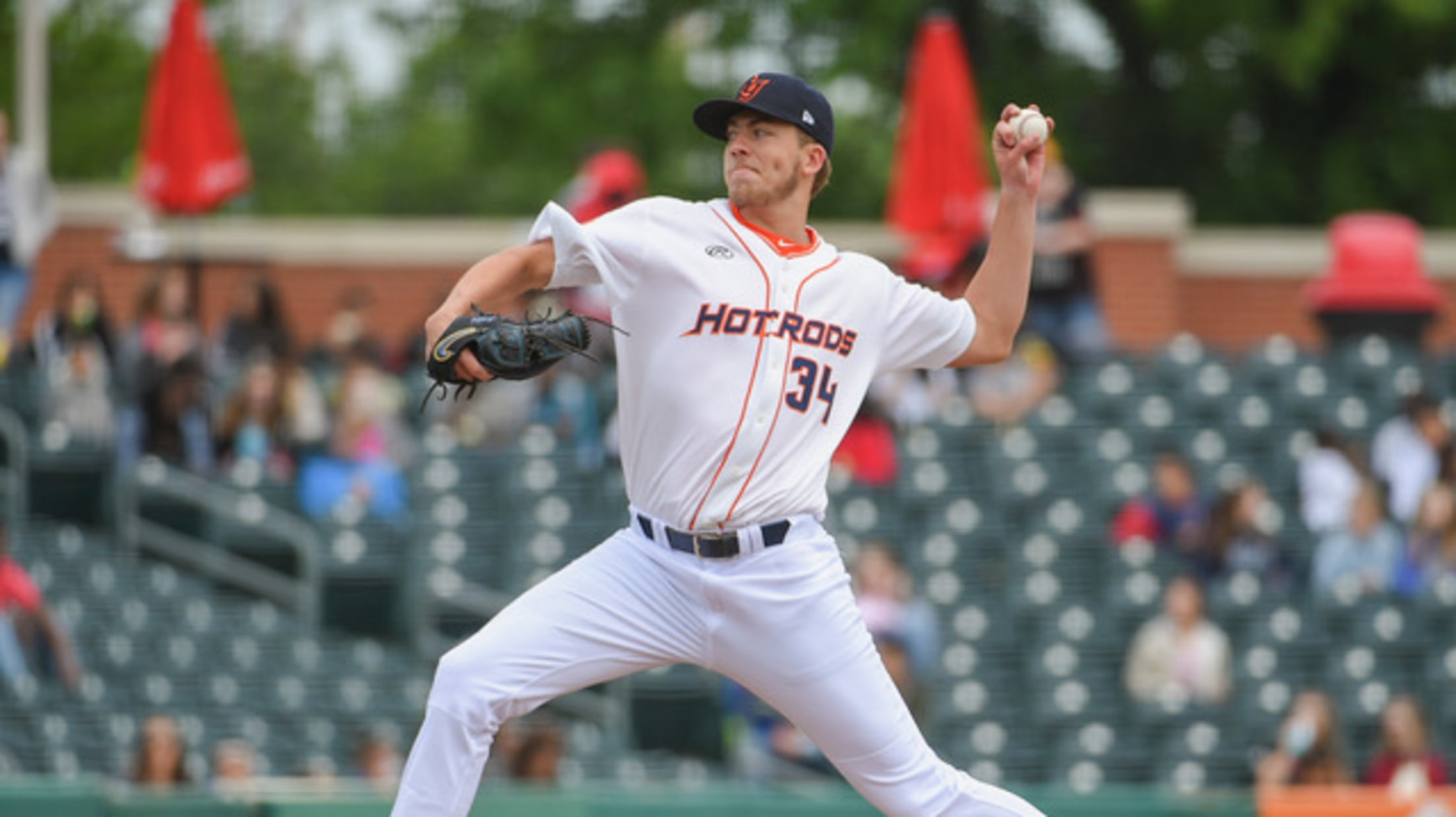 Comstock Park, MI- Matthew Liberatore tied a career-high by striking out eight batters but the West Michigan Whitecaps walked off the Bowling Green Hot Rods in the ninth, 4-3. Bowling Green is 25-20 and will play the third game of the series on Wednesday with a 10:00 AM CDT first
Liberatore revs engine in Hot Rods debut
Rays No. 5 prospect tosses five scoreless innings in first start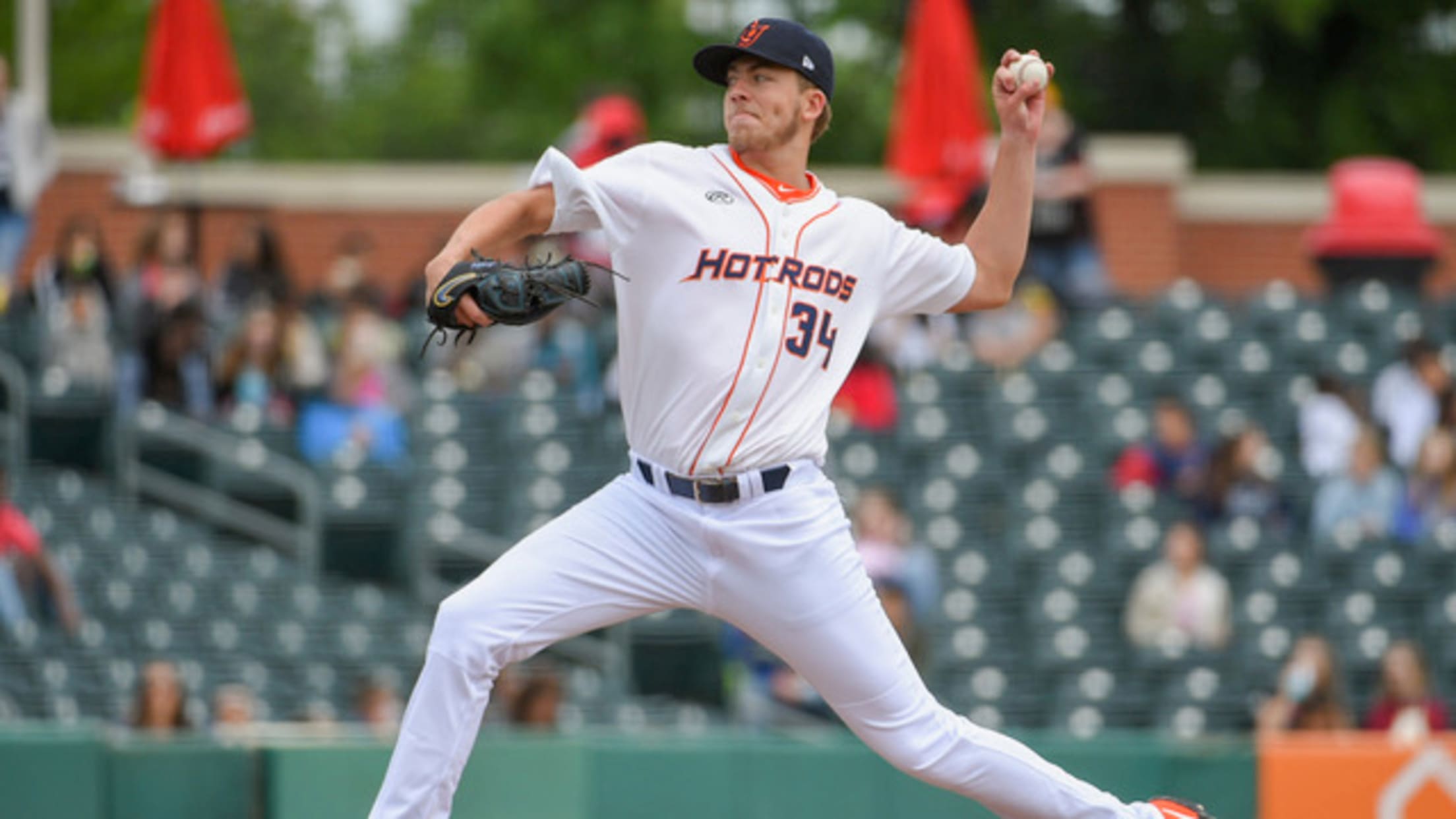 Matthew Liberatore has tossed a shutout in a World Cup gold medal-winning game against Korea. He's pitched in pre-Draft showcases that helped determine his future. He was a first-round pick worthy of a $3,497,500 signing bonus. But there's still a little something different about moving out of extended spring training and
Hot Rods Avoid Sweep With Historic 17-0 Win
Betts, Bowling Green slam South Bend in series finale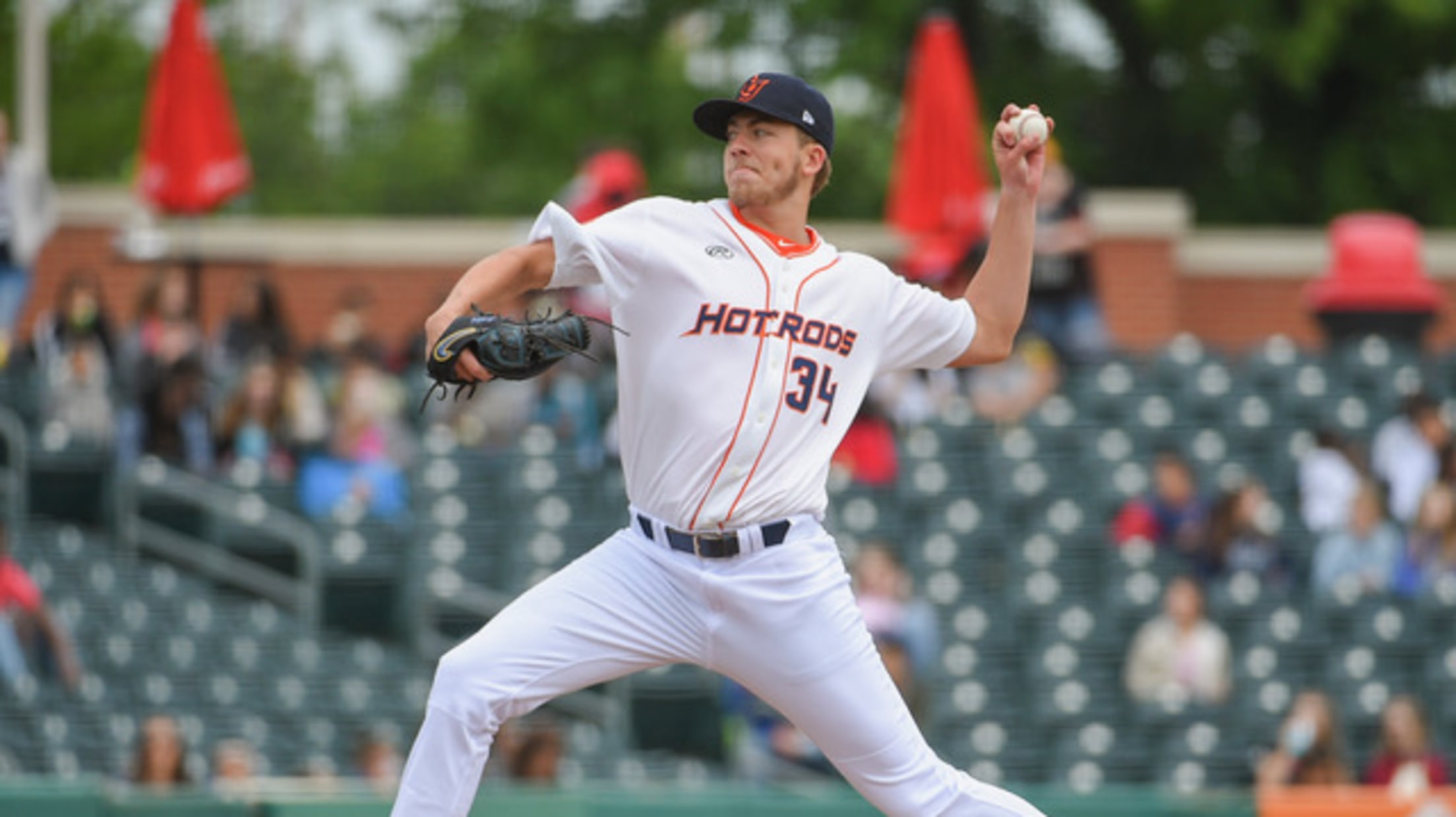 Bowling Green, KY- The Hot Rods pounded out 21 hits and set a franchise record for largest margin of victory in a 17-0 win over the South Bend Cubs on Wednesday, ending a nine-game homestand. The Hot Rods improve to 22-17 ahead of an eight-game road trip beginning with Thursday's
Rays Prospect Primer: Wonderful Wander
No. 13 overall prospect looking to build on dynamic pro debut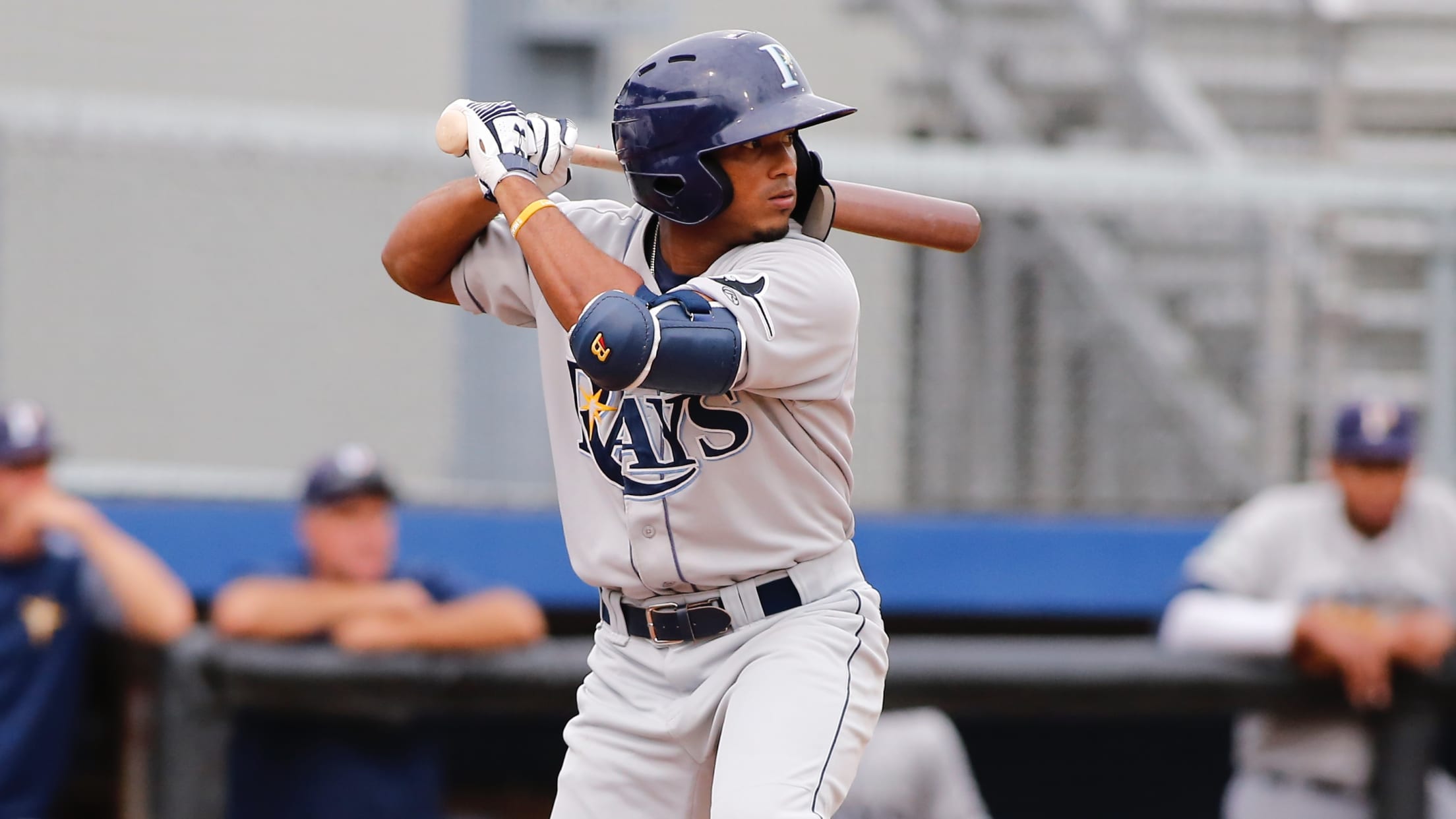 Some players are on the verge of stardom, others are entering a crucial phase of their development and still others are getting their first tastes of full-season ball. With the 2019 season approaching, MiLB.com takes a look at the most intriguing prospects from each MLB organization.Shining star: Wander Franco, SSThe
Franco, Liberatore keep P-Rays alive
Top prospects lead charge in Appy League semifinals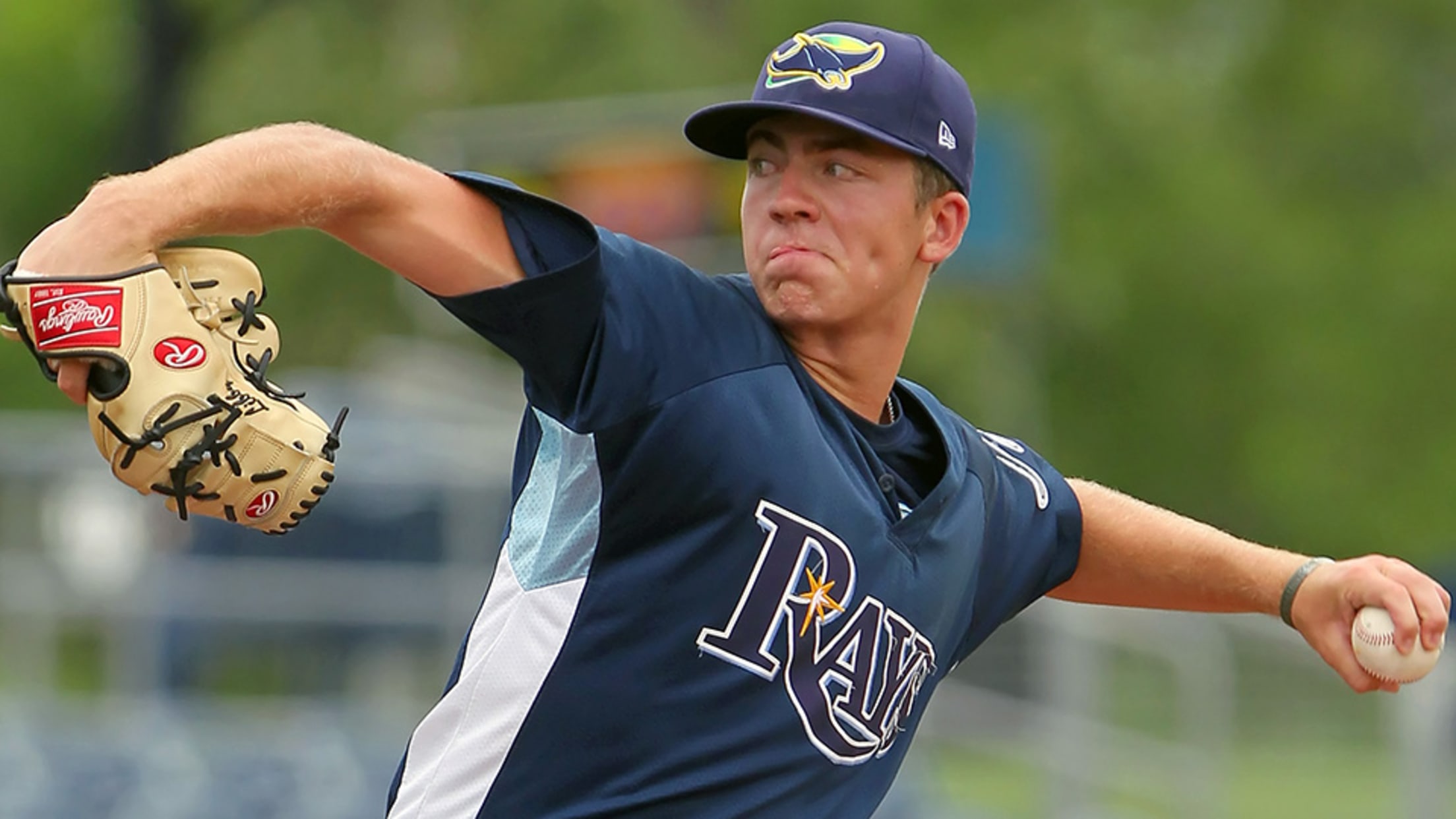 With September here, some Minor League teams are seeing their top talent promoted to higher levels amid postseason runs. Luckily for the Princeton Rays, they have two top-five prospects in one of baseball's deepest systems and both turned in precocious performances.Rays No. 5 prospectMatthew Liberatore scattered five hits over 4
Rays promote Liberatore, McClanahan
Tampa Bay sends top two picks to Princeton for playoff run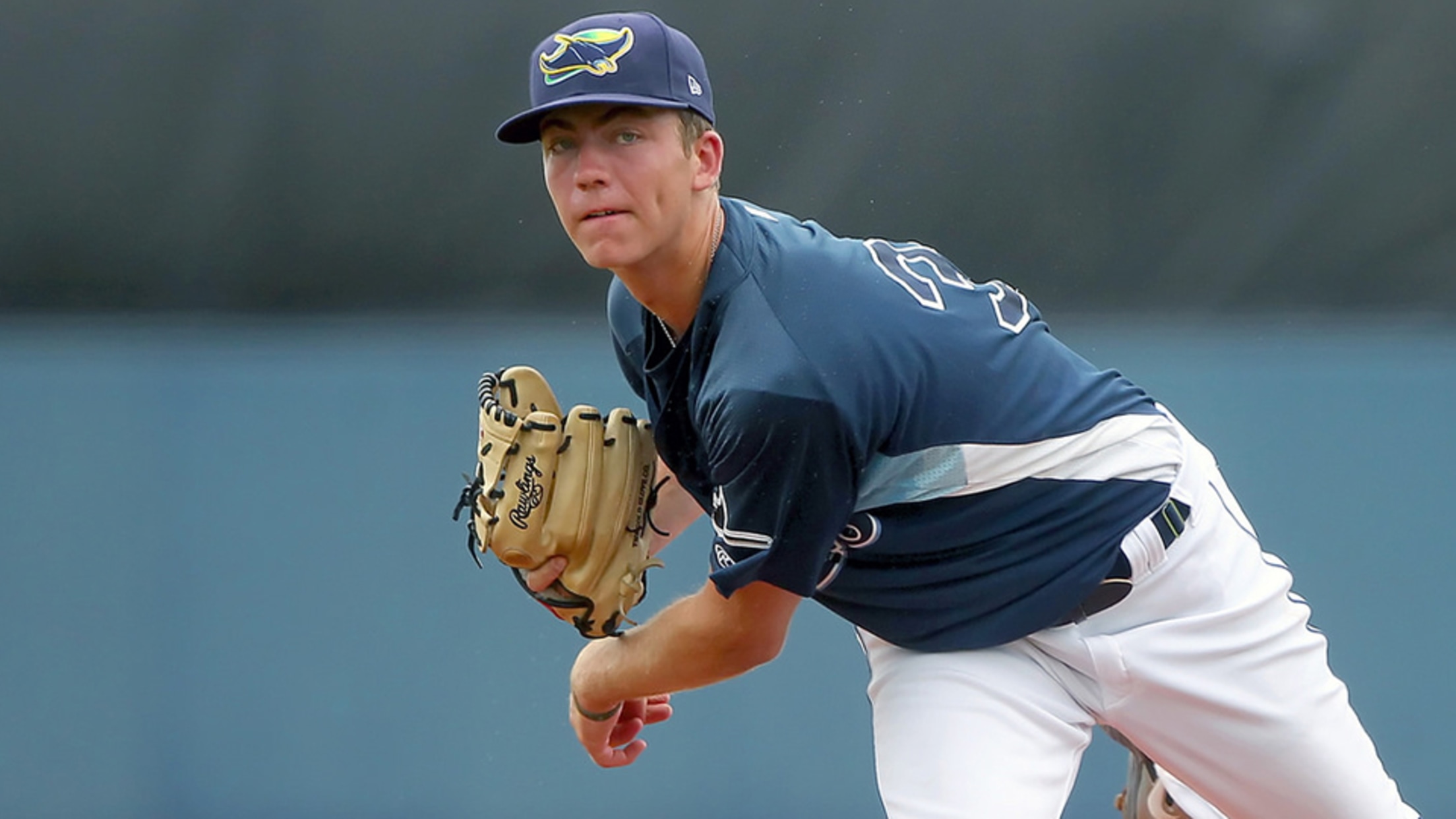 The Princeton Rays, led by Appalachian League MVP Wander Franco, have already locked up a spot in their circuit's postseason. On Friday, their parent club gave them two big reinforcements.The Rays have promoted 2018 first-round Draft picks Matthew Liberatore and Shane McClanahan, both left-handers, from the Gulf Coast League to
Prospect Roundup: Games of Aug. 20
Rays' Liberatore continues GCL run; Bucs' Swaggerty goes deep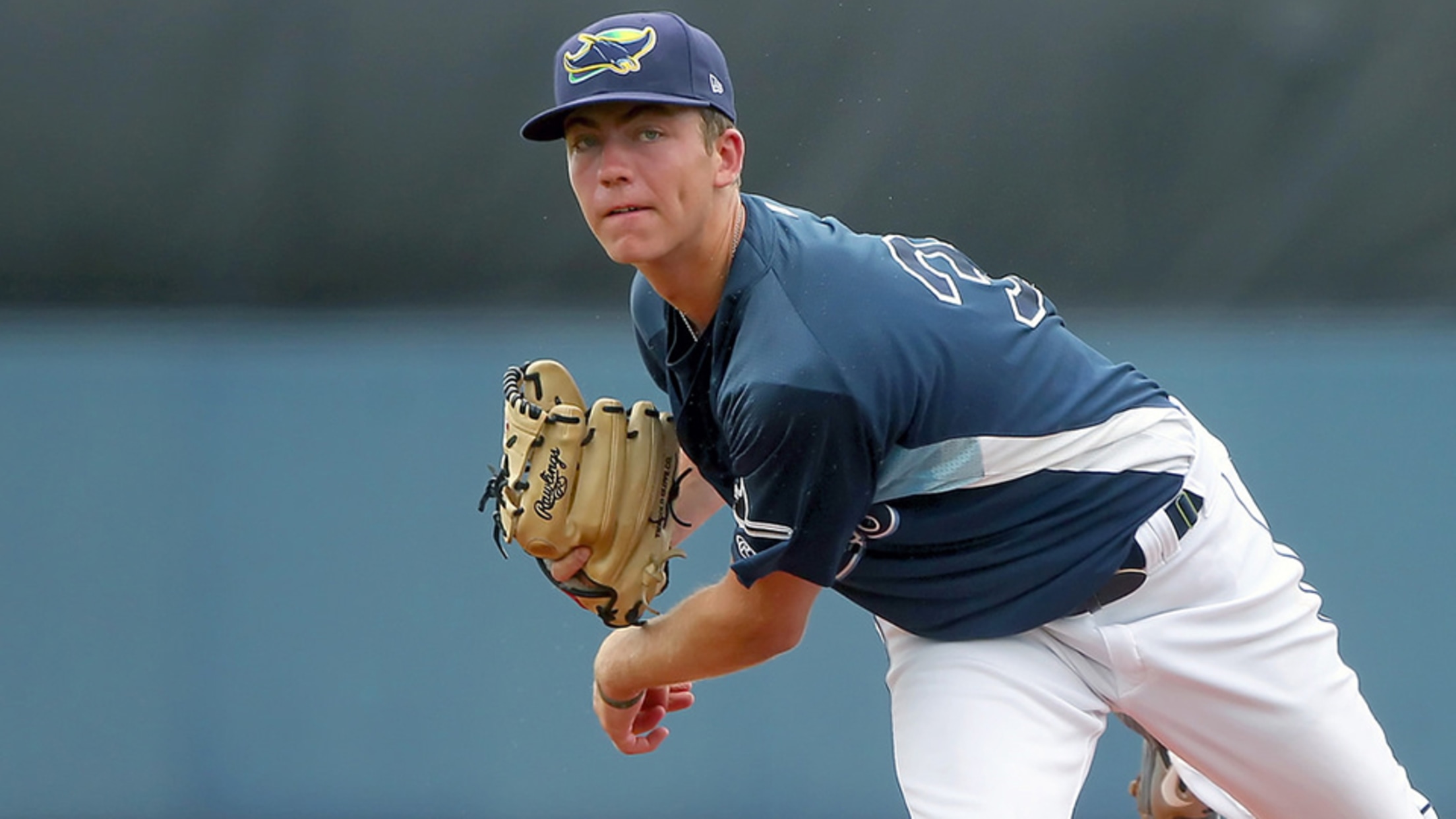 Theme of the dayYoung guns: The Braves called up No. 13 prospectBryse Wilson to make his Major League debut in Pittsburgh. When he took the hill (and eventually tossed five scoreless innings), the 20-year-old right-hander became the youngest pitcher to start a game this season. On the Minor League side,