Nats' Cavalli leading the way toward Washington
Right-hander's K-heavy debut grabbed spotlight in evolving system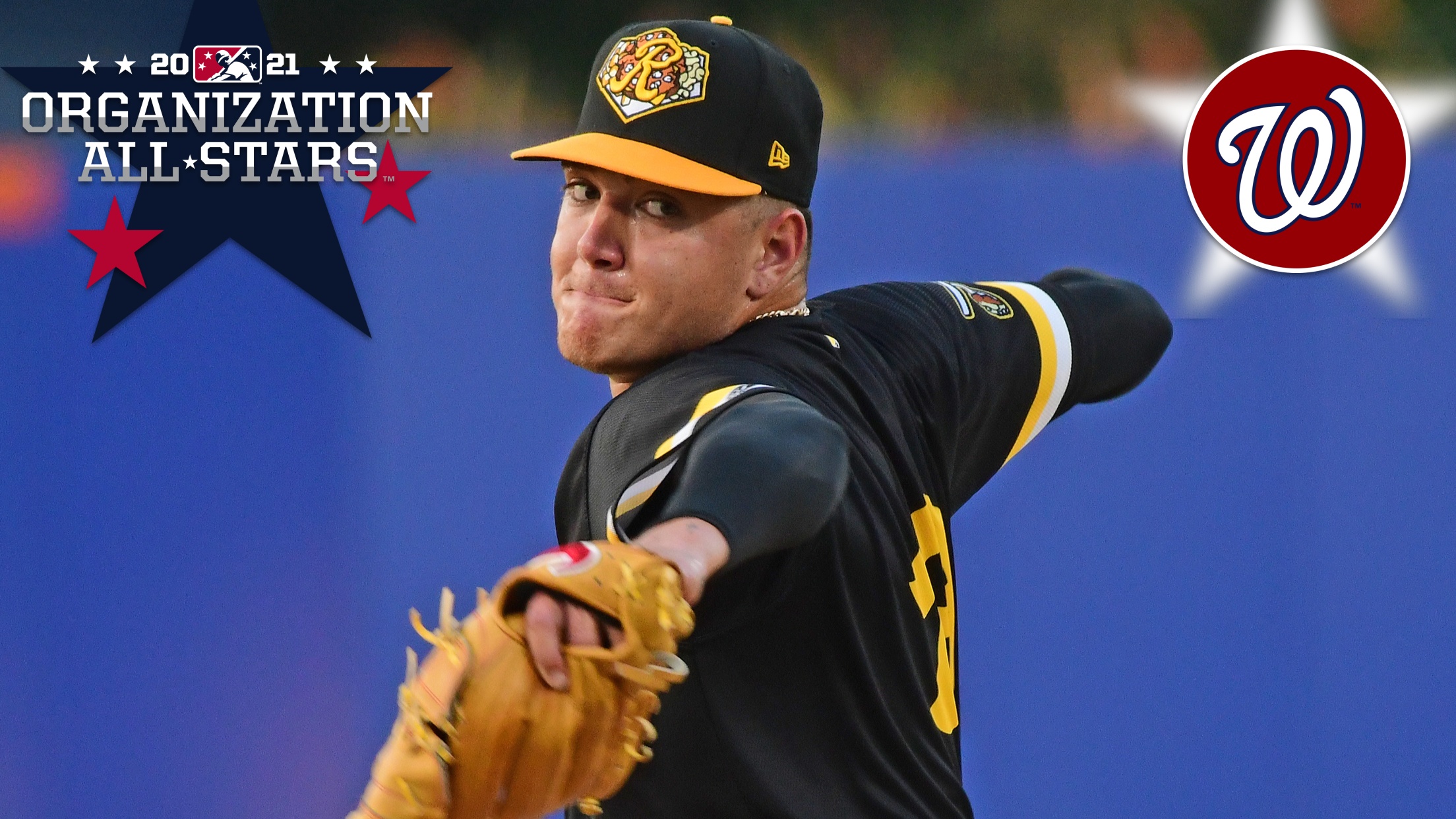 Each offseason, MiLB.com goes position by position across each system and honors the players -- regardless of age or prospect status -- who had the best seasons in their organization. Click here to locate your favorite club.
Pitching Staff Stays Dialed in for 4-1 Win
Suns Staff Shuts Down Intimidators in Opener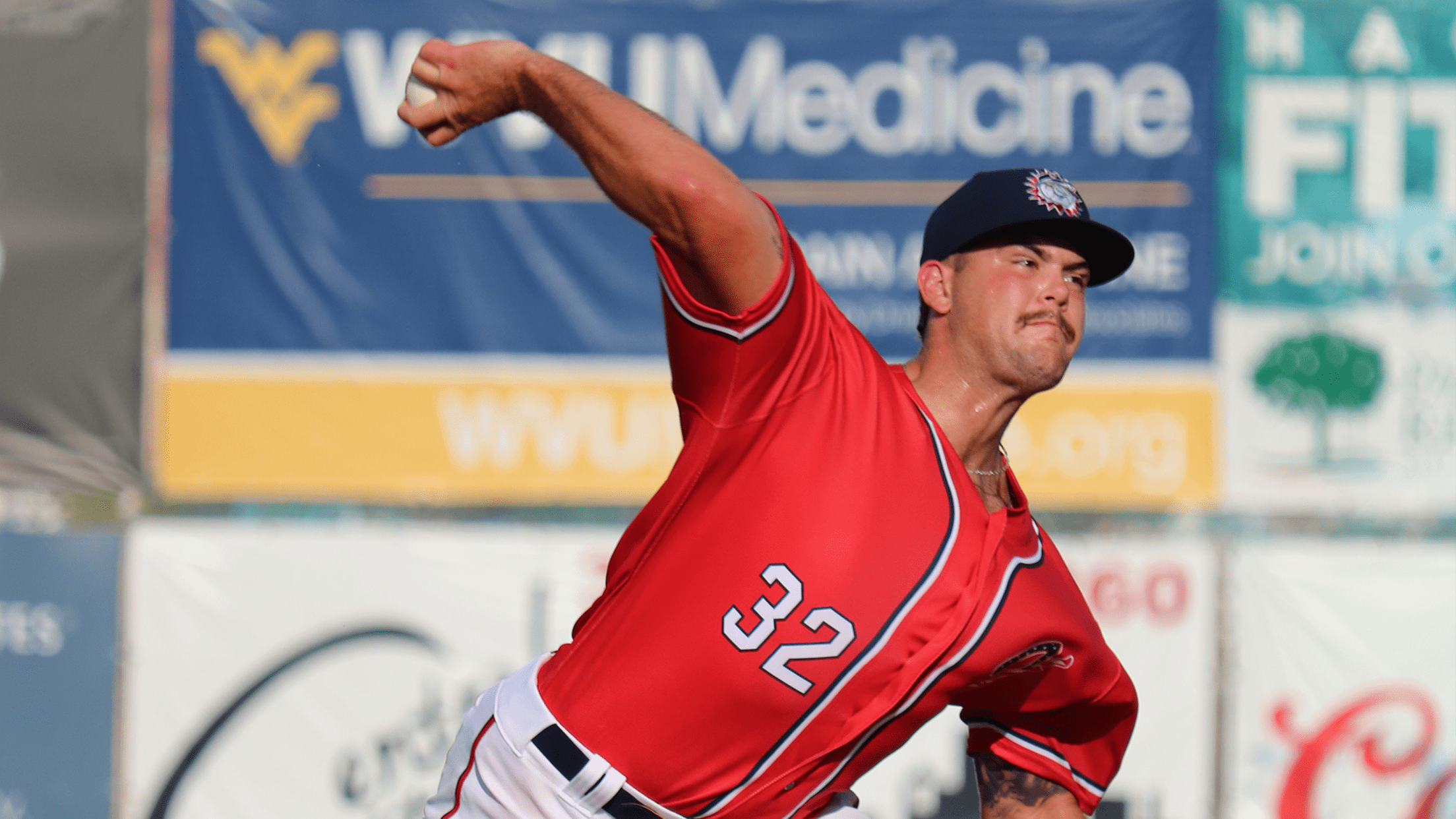 Kannapolis, NC (August 26, 2019) - Reid Schaller kept the pitching staff rolling in Hagerstown's 4-1 over Kannapolis at Intimidator Stadium Monday evening.Schaller (W, 4-3) spun the first five frames of Hagerstown's (62-71, 32-31) win, wringing up half a dozen batters while surrendering just two hits.
Suns Claim 4-1 Win Behind Mendoza Bomb
Mendoza Goes Deep, Pitching Dominates Power Bats in Win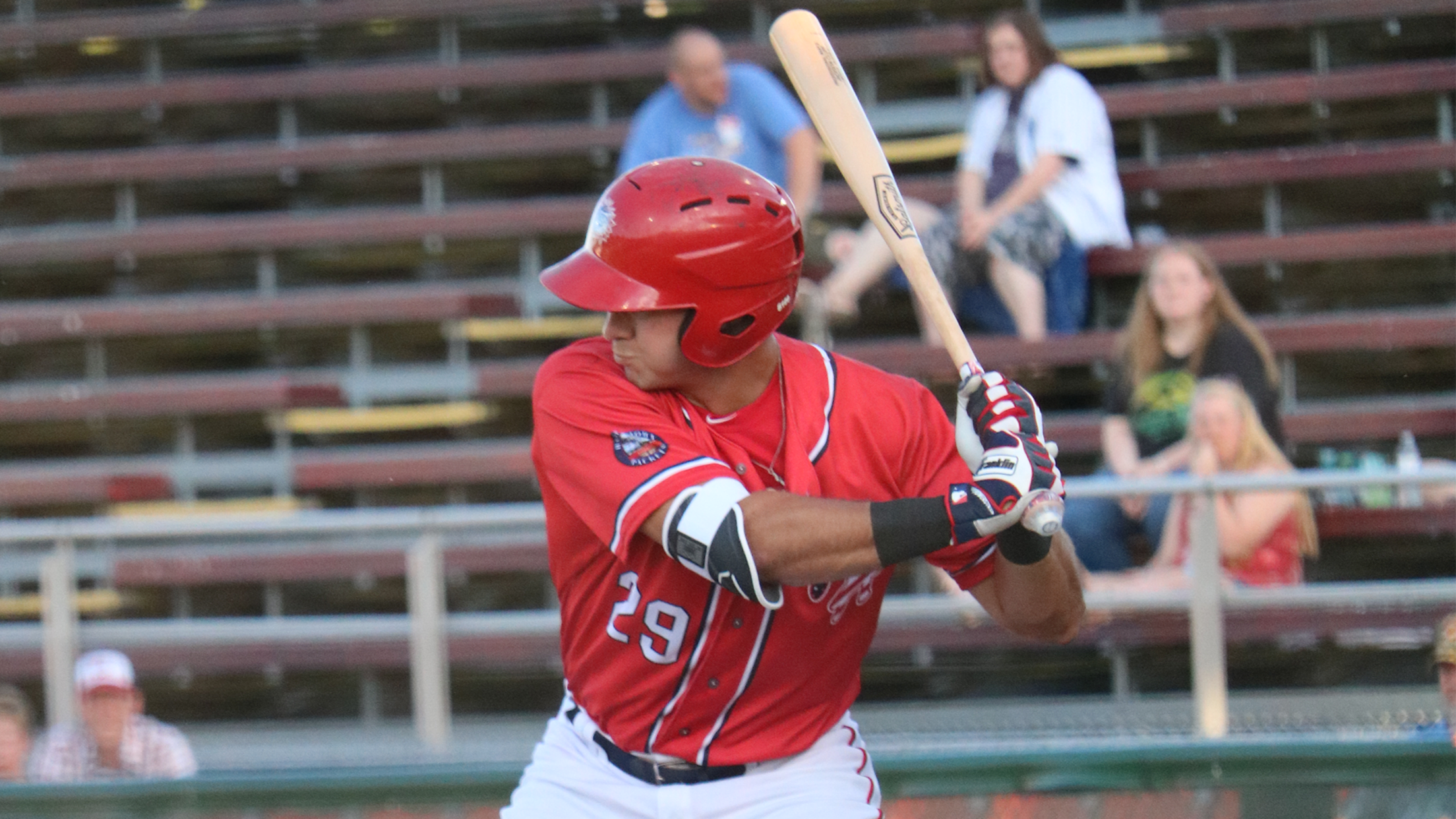 CHARLESTON, WV (August 16, 2019) - The Suns pitching staff shut down the West Virginia Power in a 4-1 victory at Appalachian Power Park Friday night.Jackson Stoeckinger (W, 2-2) spun five, one-run innings to start the game off. He wrung up four Power (62-62, 25-29) batters before exiting the game and handing
Late Comeback Leads Suns to Fifth Straight Victory
Hagerstown clinched the series with a 5-3 win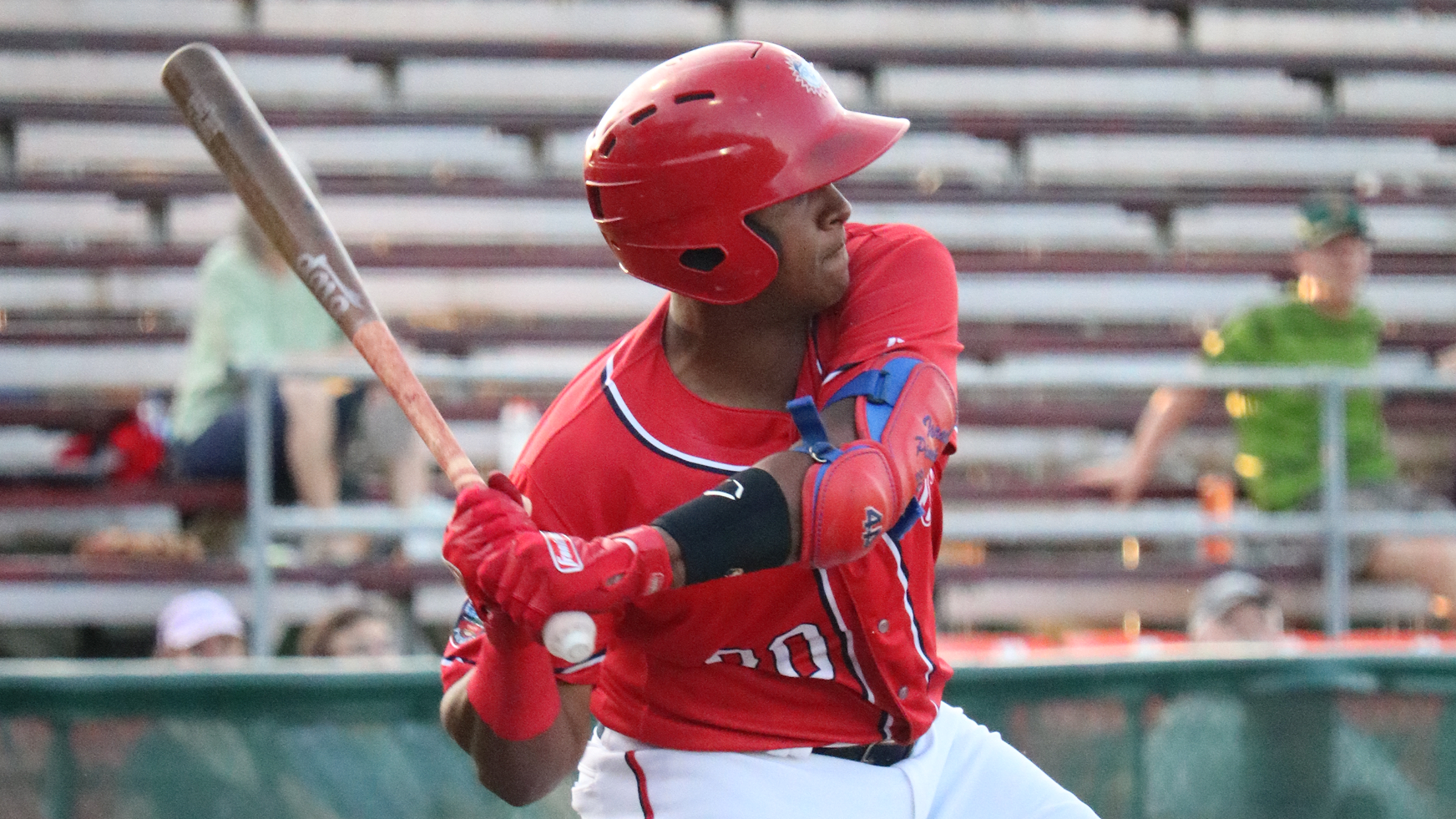 COLUMBIA, SC (July 28, 2019) - The Suns rallied late, scoring two runs in the seventh and two in the eighth, to extend their winning streak to five with a 5-3 victory over the Columbia Fireflies at Segra Park Sunday.Hagerstown (47-59, 17-19) trailed 3-1 heading into the seventh, but rallied for
Suns Clinch Series Win Over BlueClaws
Hagerstown pitching dominated in a 2-0 victory
LAKEWOOD, NJ (July 13, 2019) - The Suns pitching staff had one of its best performances of the season in their 2-0 series-clinching win over the Lakewood BlueClaws at FirstEnergy Park Saturday. Hagerstown's (38-54, 8-14) third shutout victory of the season was put together by three arms - Reid Schaller, Matt Cronin and Angel
Suns Take Finale in Comeback Fashion
Hagerstown scored runs in the eighth and ninth to beat Delmarva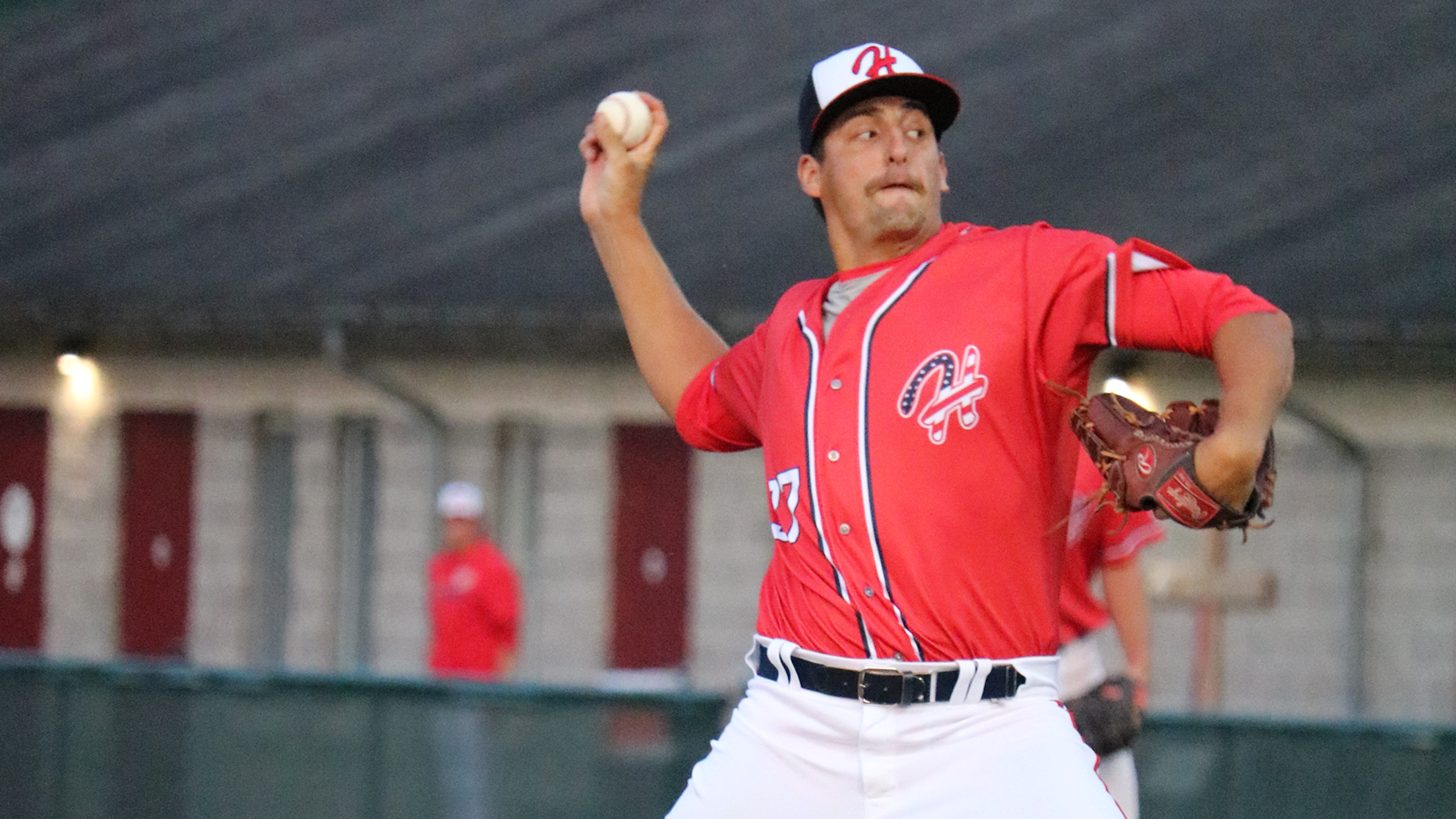 SALISBURY, MD (July 7, 2019) - The Suns scored one run in the eighth to tie it and one run in the ninth to take the lead on their way to a 5-4 comeback victory over the Delmarva Shorebirds at Perdue Stadium Sunday. Hagerstown (36-52, 6-12) entered the eighth inning trailing by
Suns Snap Skid with 2-1 Win
Schaller, Tapani Combine for First Home Win Since June 11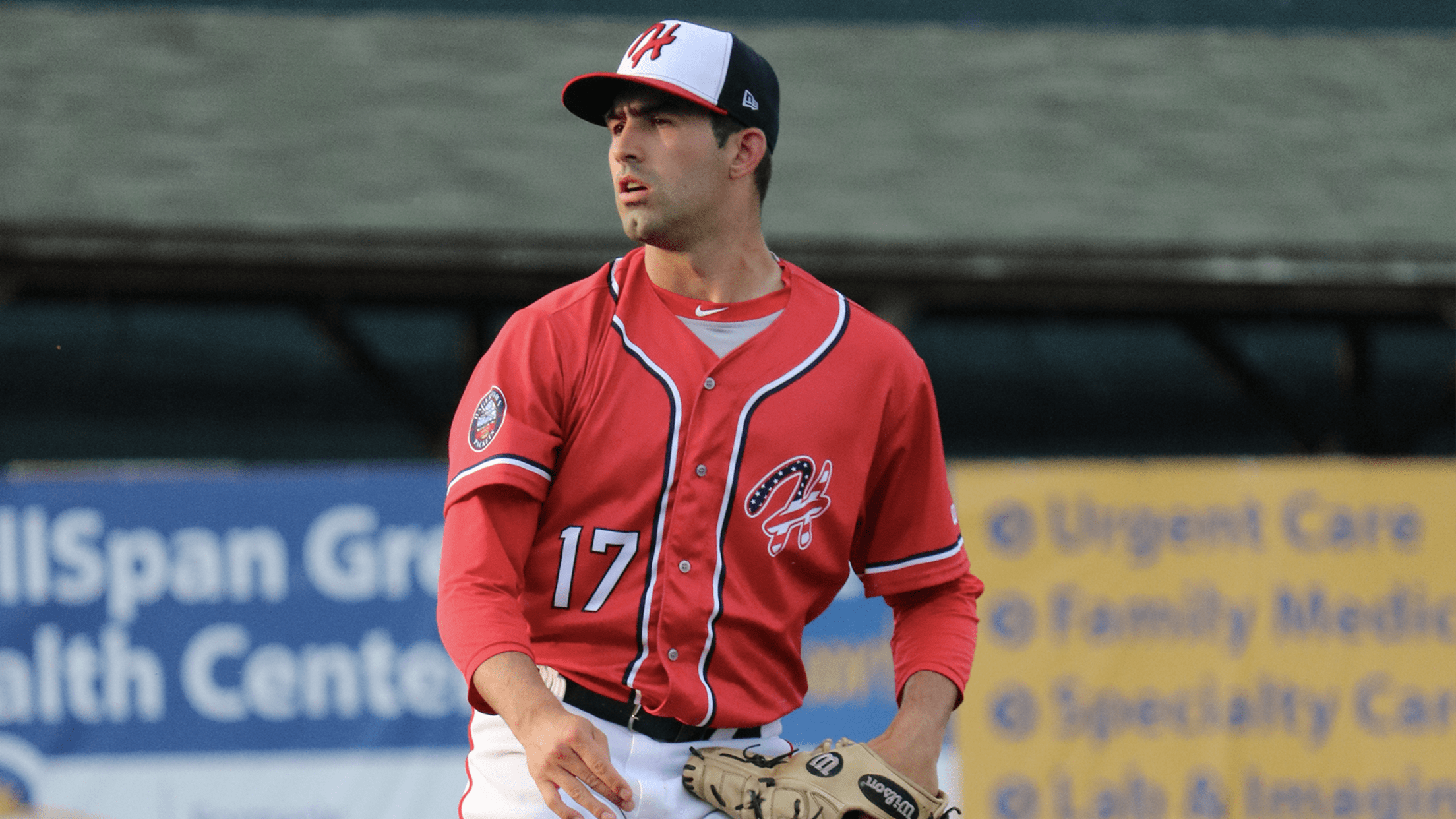 HAGERSTOWN, MD (June 29, 2019) - Hagerstown utilized an excellent pitching performance from Reid Schaller and Ryan Tapani to beat Delmarva 2-1 at Municipal Stadium Saturday evening. The Suns (33-47, 3-7) won their first game at home since Kyle Marinconz's walk-off homer in game two of a doubleheader June 11. It also snaps their seven-game losing streak
Suns complete doubleheader sweep with walk-off win
Hagerstown took game two on a Kyle Marinconz walk-off homer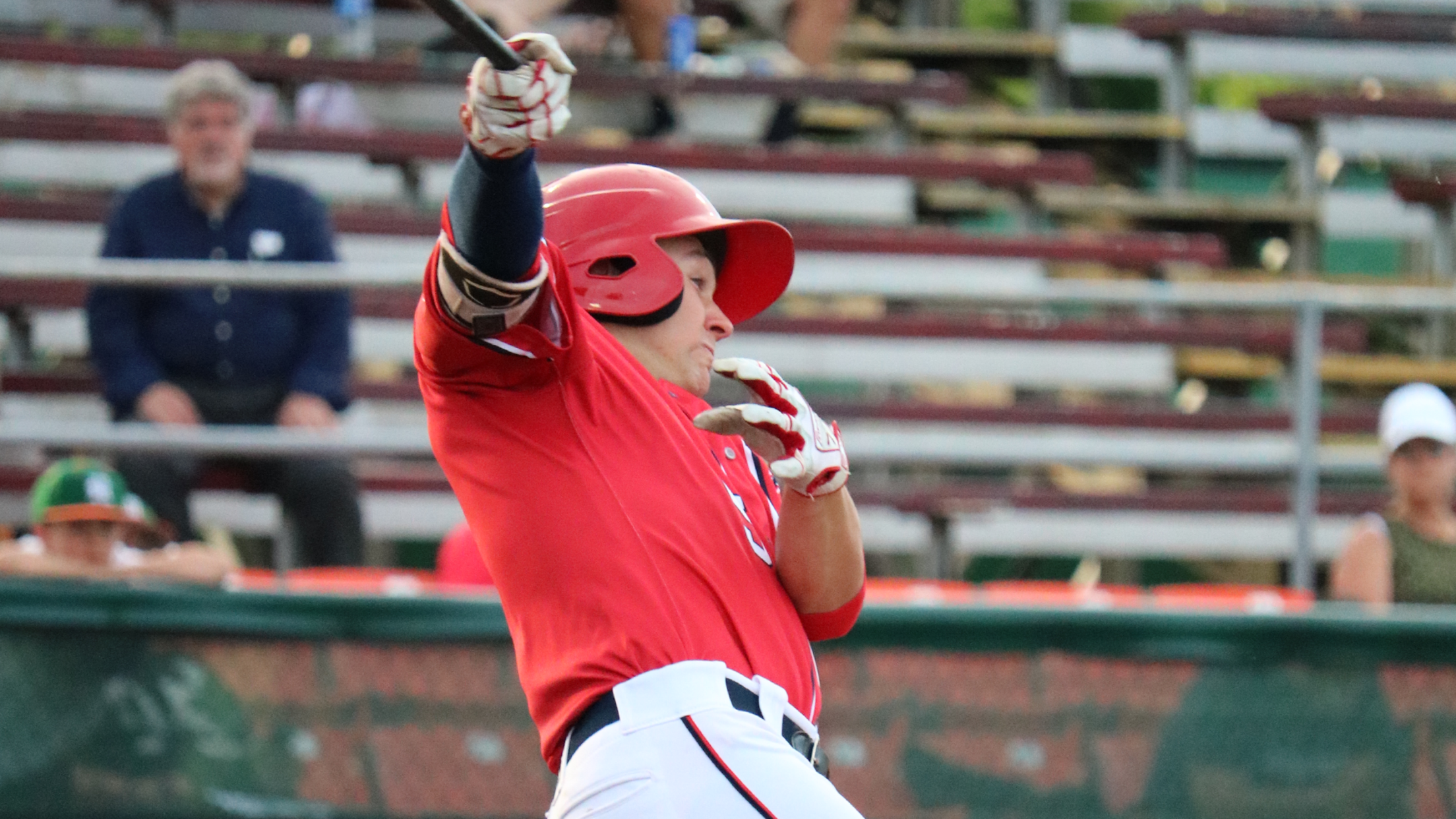 HAGERSTOWN, MD (June 11, 2019) - The Suns picked up two late-inning comebacks to sweep the doubleheader with the Lakewood BlueClaws at Municipal Stadium Tuesday.Game 1The Suns (30-35) took game one by a score of 4-3 on the back of another strong start from Joan Adon (W, 5-2). The righty allowed
Adon, Williamson Silence Crawdad Bats
Pineda Blast Caps off 4-0 Victory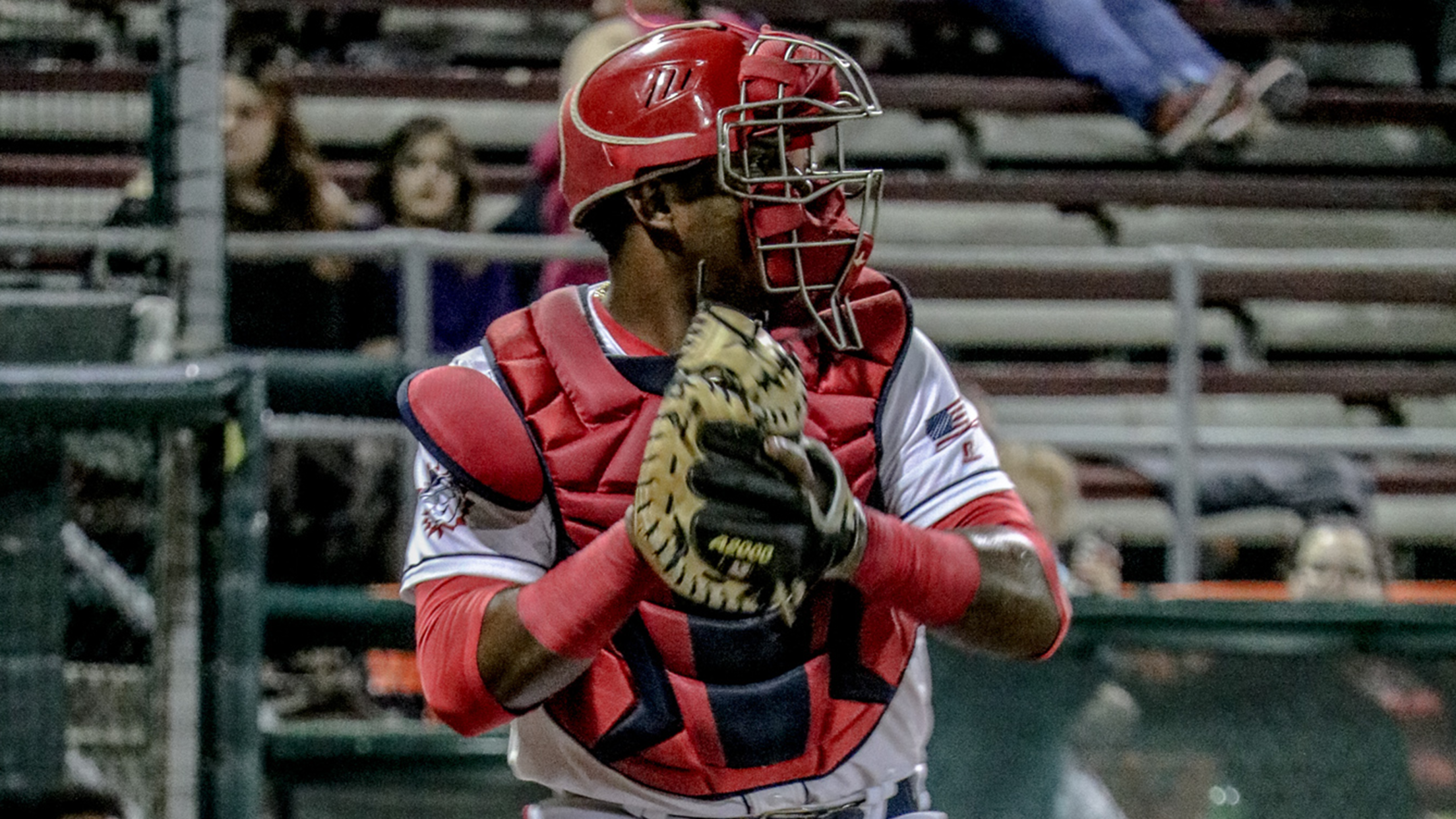 HAGERSTOWN, MD (May 19, 2019) - Joan Adon and Ryan Williamson combined to blank the Crawdads 4-0 in the Suns second shutout of the season at Municipal Stadium Sunday afternoon.Adon (W, 3-1) allowed just four hits through six innings while wringing up half a dozen batters. The righty earned his second quality start of
Offense Soars Over 'Birds in 15-1 Victory
Pineda Drives in Career-High Four RBI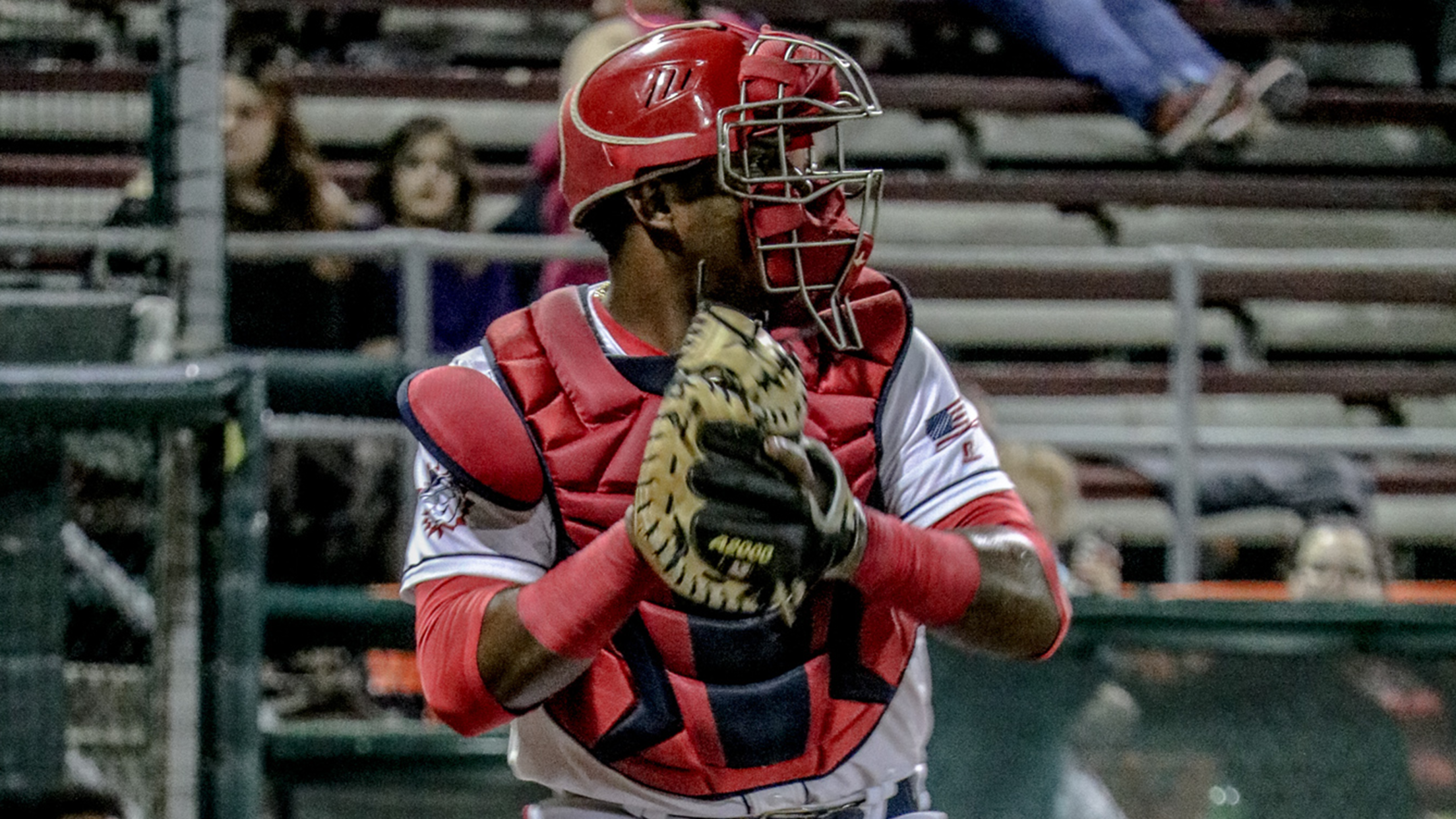 SALISBURY, MD (MAY 13, 2019) - Sparked by a six-run first inning, the Hagerstown Suns defeated the Delmarva Shorebirds 15-1 to close out a rain-shortened two-game series at Perdue Stadium Monday night.The Hagerstown (17-19) offense produced a season-high 15 runs on 18 hits in the game, including two home runs and
Suns Pitching Dazzles in 5-1 Win
Bats Bring Support Late to Upend 'Claws
HAGERSTOWN, MD (May 9, 2019) - Tim Cate continued on his roll of dominance in the Suns 5-1 victory over the Lakewood BlueClaws at Municipal Stadium Thursday night.Cate (W, 3-2) tossed six sensational innings, allowing just one run on five hits and striking out seven Lakewood hitters, while not issuing a
Prospect Roundup: Games of April 14
Phils' Bohm belts first pro homer, Royals' Matias goes deep twice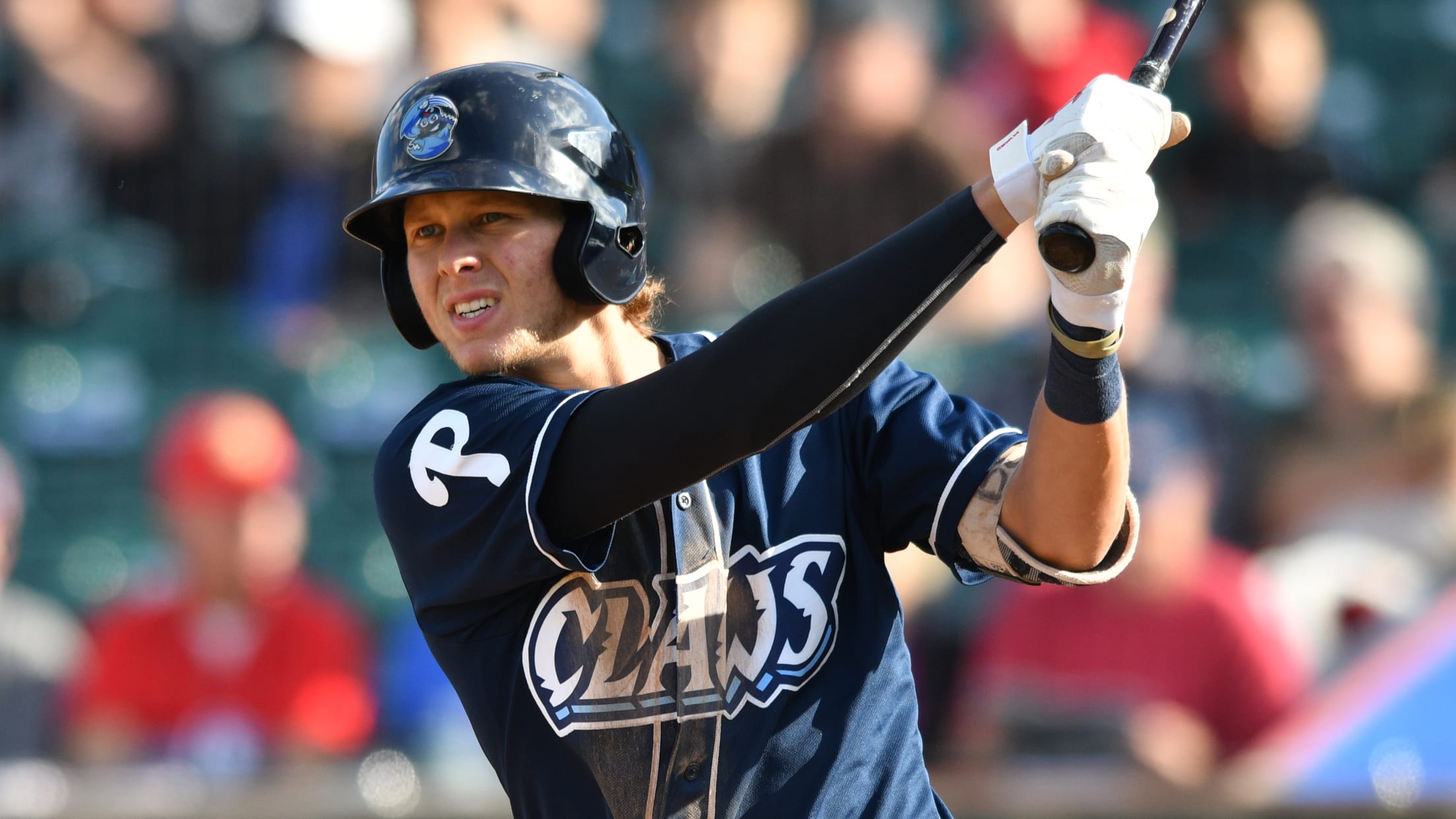 Phillies 3B Alec Bohm, Class A Lakewood: 2-for-3, HR, 3 RBIs -- It took awhile, but Bohm finally has his first professional home run. Last year's No. 3 overall pick sent a two-run shot to left field in the third inning against Delmarva in his 175th career at-bat. The Phils' top
Suns Blast Way Through Tourists
Blash Launches Two Homers in 11-3 Win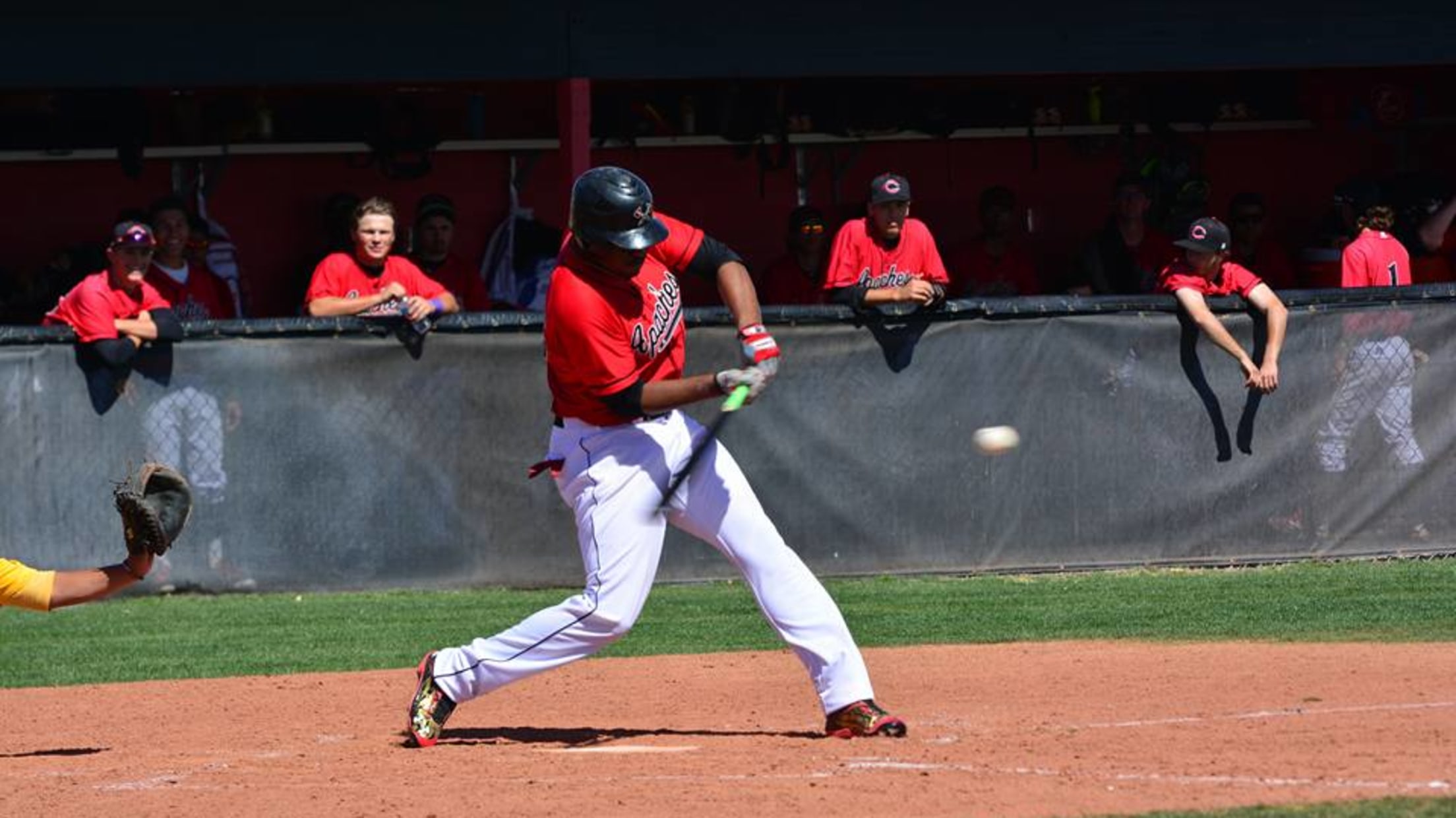 HAGERSTOWN, MD (April 14, 2019) - The Hagerstown Suns won 11-3 with a salvo of five home runs against the Asheville Tourists at Municipal Stadium Sunday afternoon.A trio of home runs from Hagerstown (5-6) sealed the deal in the seventh. Israel Pineda smacked his first home run of the year to
Toolshed: Who's the Nats' next phenom?
Garcia, Pineda among those aiming for quick climb to capital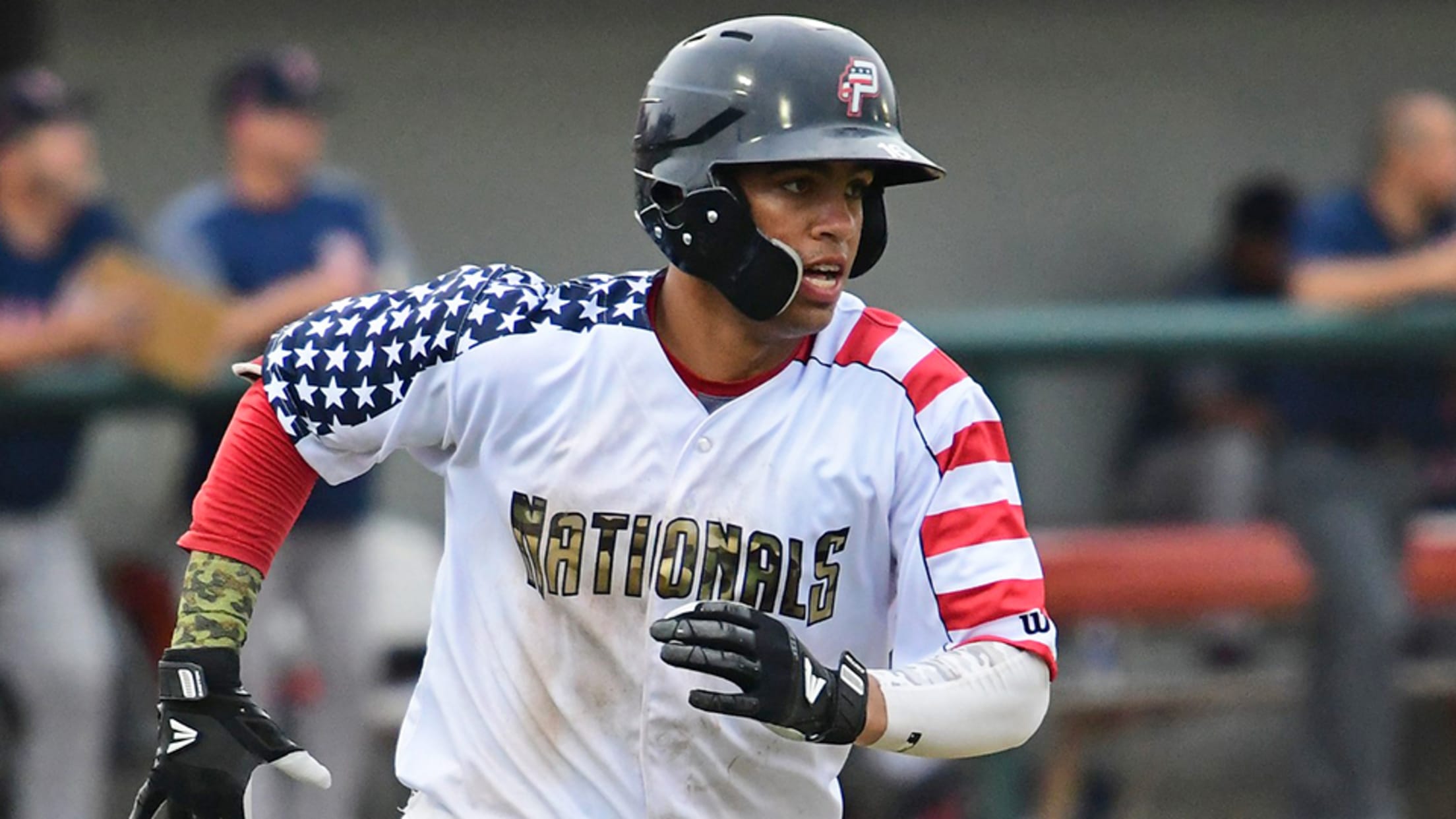 Top Nationals prospectVictor Robles was nearly four months past his 20th birthday when he first got the call to Washington from Double-A Harrisburg in September 2017. Juan Soto was famously only 19 when he was summoned to the nation's capital last May, again from the Eastern League. Even further back,
GCL Nationals jump out to Finals lead
Washington affiliate sits one win from complex-level championship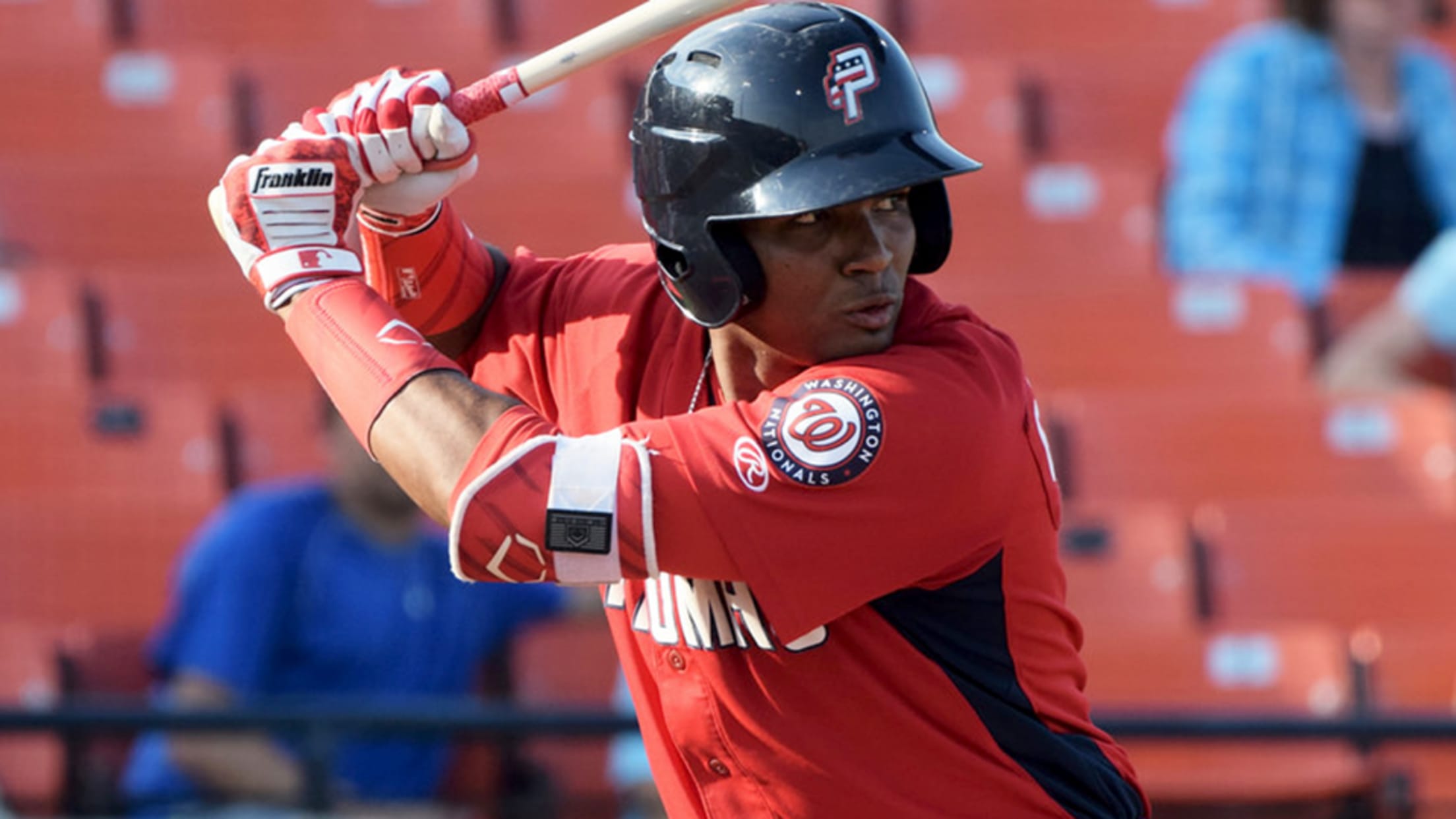 Manager Josh Johnson has seen his Gulf Coast League Nationals team accomplish a lot in 2017, starting with the first day of the season when his squad scored eight runs in the top of the ninth inning to defeat the Mets, 9-7, on June 27. Now his club is just