A groundout that must be seen to believed
Cleveland farmhand delivers a highlight-reel at-bat for Columbus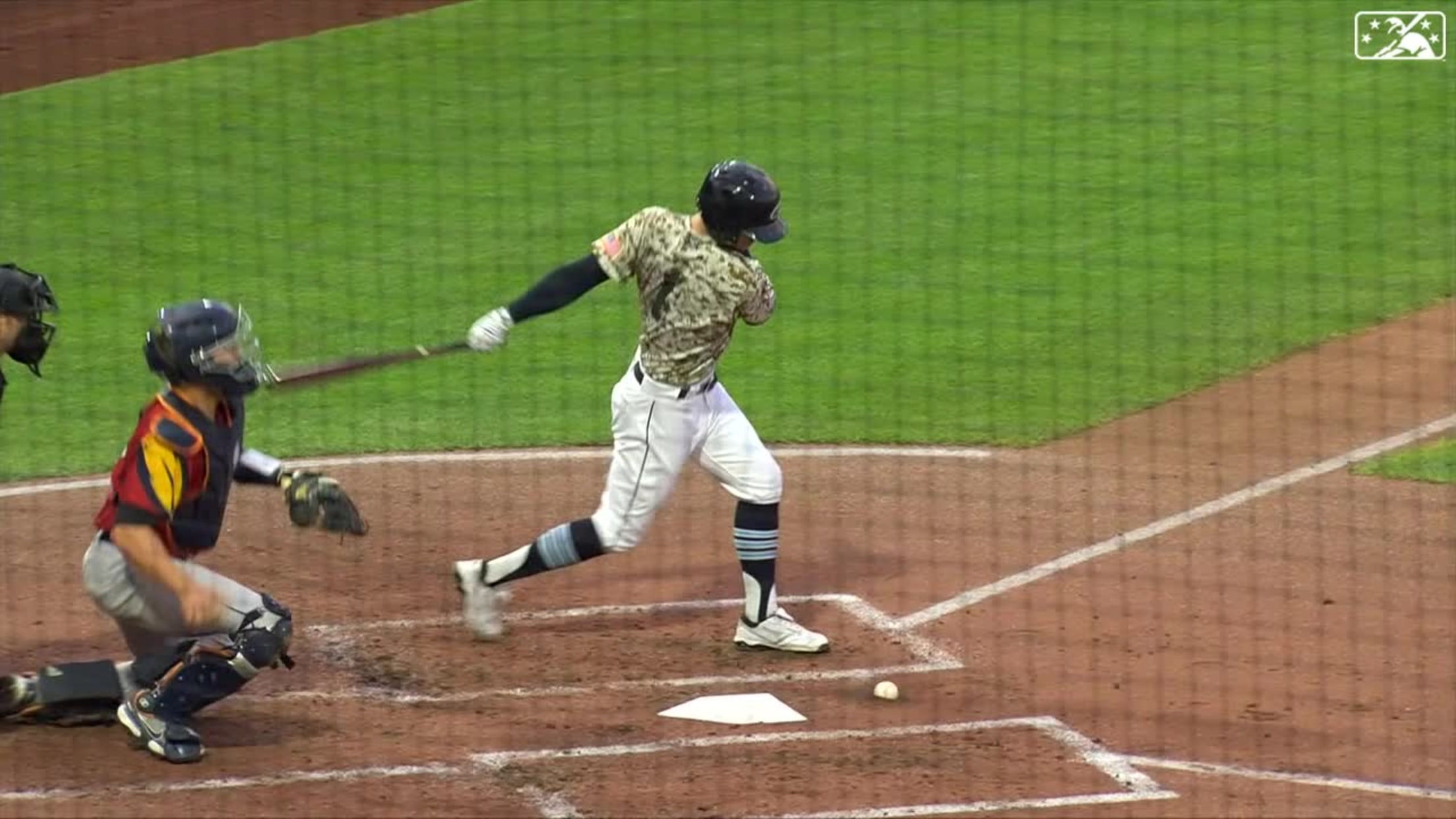 Let's just say Ernie Clement is not a name earthworms and other dirt-loving creatures will speak fondly of. The play will go down as a "2-unassisted putout" in the scorebook, but his first at-bat groundout was anything but normal in Triple-A Columbus' 4-0 loss to Toledo. Leading off the home
Cleveland Indians Roberto Pérez, Ernie Clement continue rehabs Sunday at Canal Park
(AKRON, OHIO) September 5, 2021 – Cleveland Indians catcher Roberto Pérez and infielder Ernie Clement are scheduled to continue their respective rehabs with the Akron RubberDucks in Sunday's 6:05 p.m. series finale against the Altoona Curve at Canal Park. BUY TICKETS NOW Pérez will play in his fourth rehab game
RubberDucks Finish Off Four-Game Sweep of Flying Squirrels, 5-1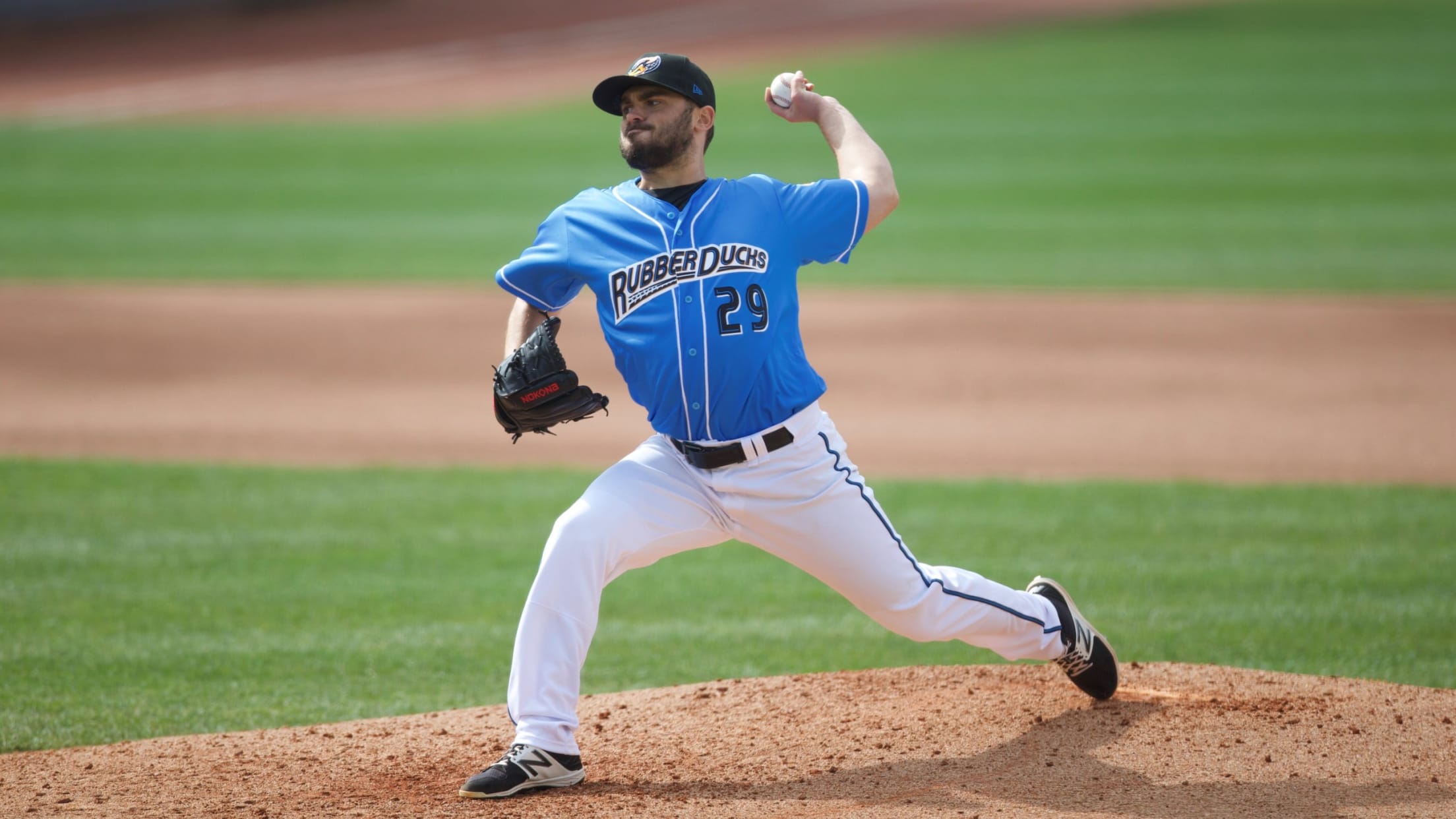 RubberDucks Game RecapRubberDucks 5 (26-37, 60-72) Flying Squirrels 1 (25-39, 48-83)WP: Tanner Tully (8-11) LP: Brandon Lawson (5-9) Save: Gose (1)SummaryThe Akron RubberDucks took the series finale against the Richmond Flying Squirrels with five runs in the first four innings to complete the four-game sweep on Sunday afternoon at Canal
Late Rally From Baysox Stuns RubberDucks, 6-5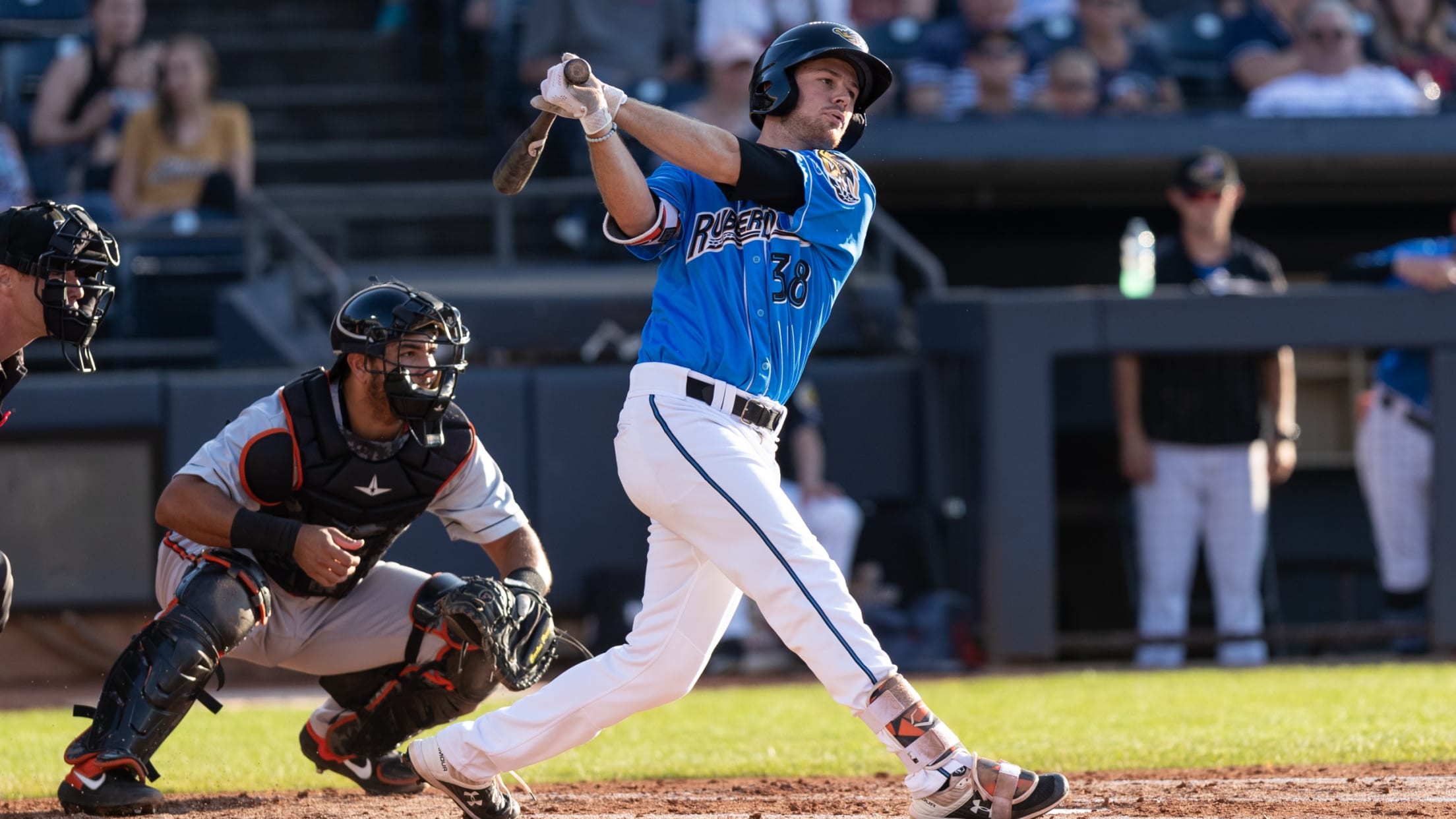 RubberDucks Game RecapBaysox 6 (17-4, 47-42) RubberDucks 5 (7-15, 41-50)WP: Luis Gonzalez (1-0) LP: Kyle Nelson (1-3) Save: noneSummaryThe Bowie Baysox used two late-inning rallies, including a go-ahead two-run home run in the top of the ninth inning, to steal the victory from the Akron RubberDucks, 6-5, Friday night at
Four-Run Eighth Inning Lifts Curve Over RubberDucks, 6-4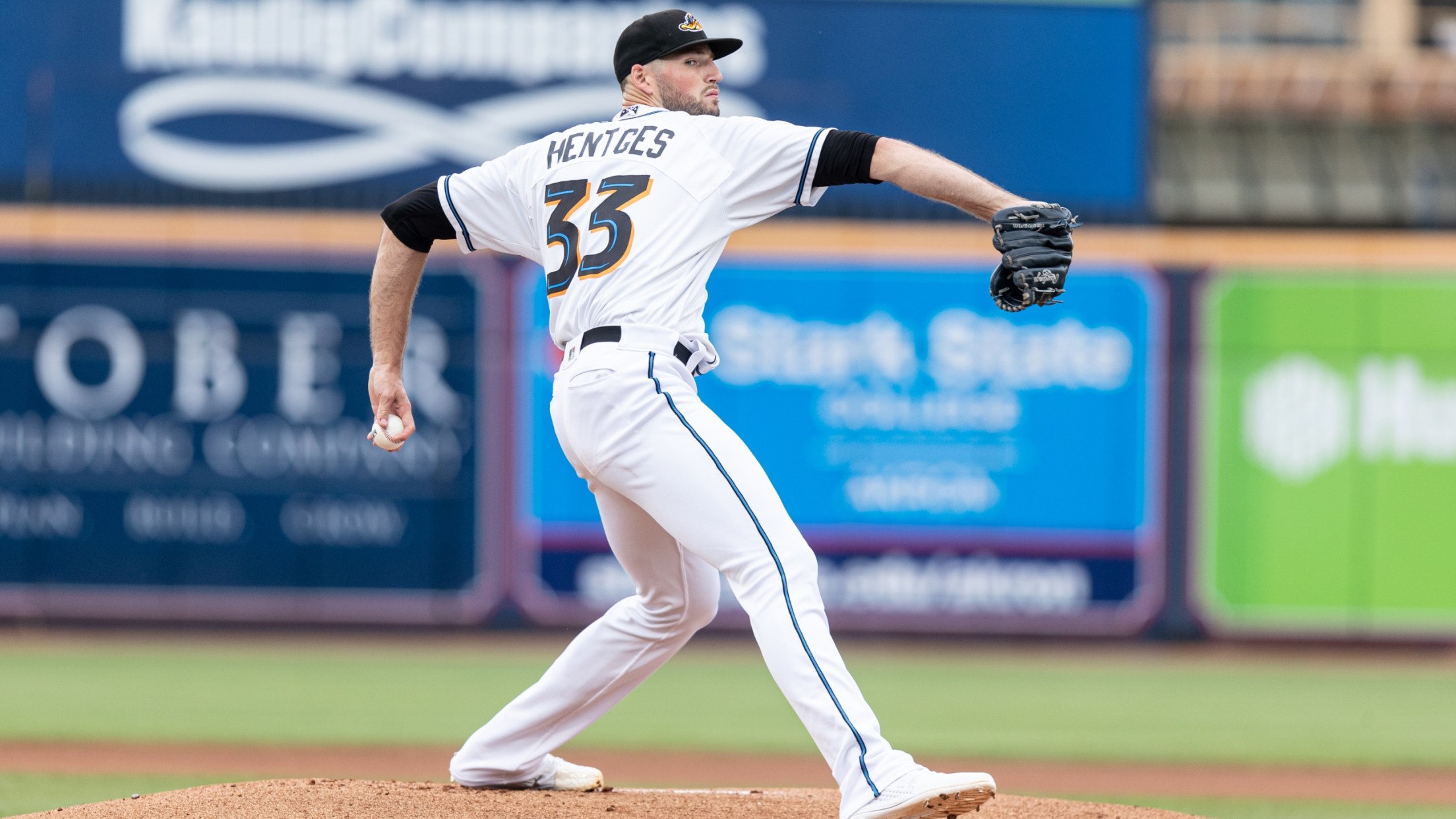 RubberDucks Game RecapCurve 6 (9-6, 44-38) RubberDucks 4 (6-10, 40-45)WP: Joel Cesar (2-2) LP: Jordan Stephens (1-1) Save: Matt Eckelman (15)SummaryThe Akron RubberDucks dropped the series finale to the Altoona Curve, 6-4, despite a solid start from LHP Sam Hentges and a long ball from 1B Nellie Rodríguez Wednesday night
Big Third Inning Propels RubberDucks Past Curve, 7-2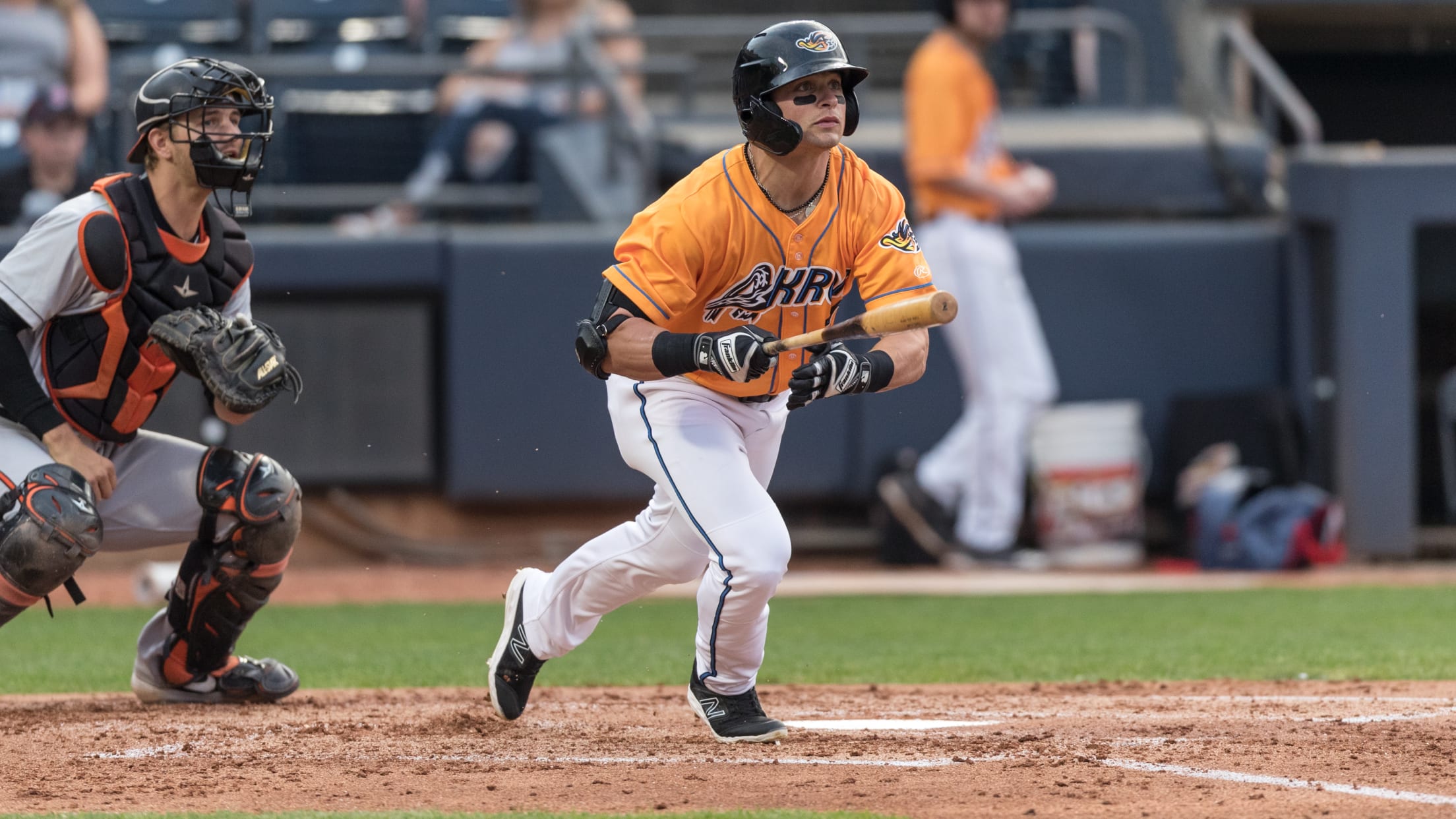 RubberDucks Game RecapRubberDucks (6-9) 7 - Curve (8-6) 2WP: Jake Paulson (6-5) LP: Domingo Robles (2-2) Save: Robert Broom (1)SummaryThe Akron RubberDucks used a five-run third inning to blow past the Altoona Curve Tuesday night at Canal Park as the Ducks picked up the 7-2 win to snap a seven-game
Ernie Clement's Walk-Off Gives Akron 2-1 Win Over Richmond in Extras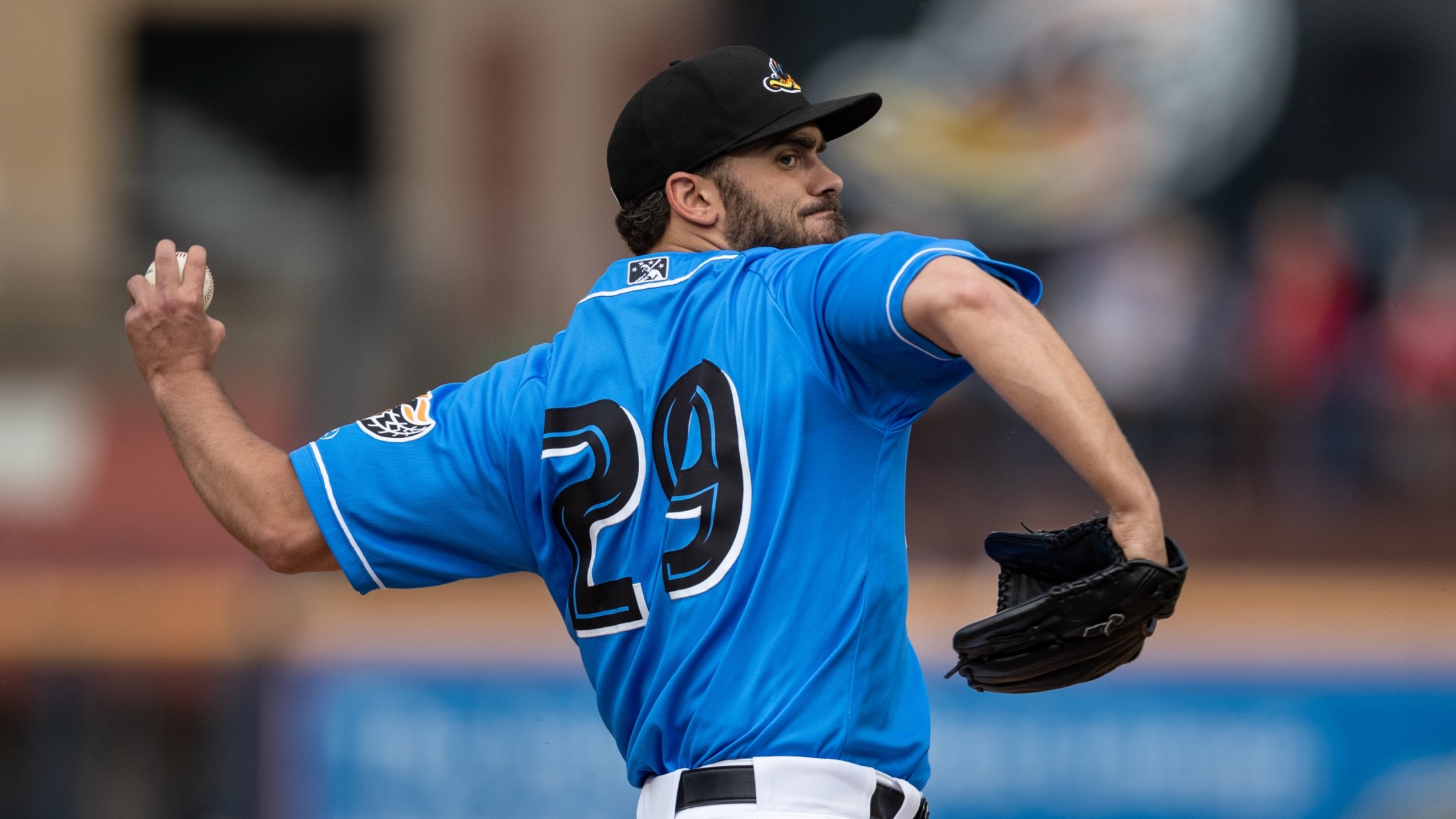 RubberDucks Game RecapRubberDucks (23-23) 2 Flying Squirrels (15-28) 1WP: Argenis Angulo (2-2) LP: Sam Moll (0-1) Save: NoneSummaryThe Akron RubberDucks outlasted the Richmond Flying Squirrels 2-1 in a 13-inning battle Friday night at Canal Park via an Ernie Clement walk-off single for the club's fourth straight victory.
Carolina notes: Clement hits ground running
Indians No. 25 prospect thriving with Hillcats following promotion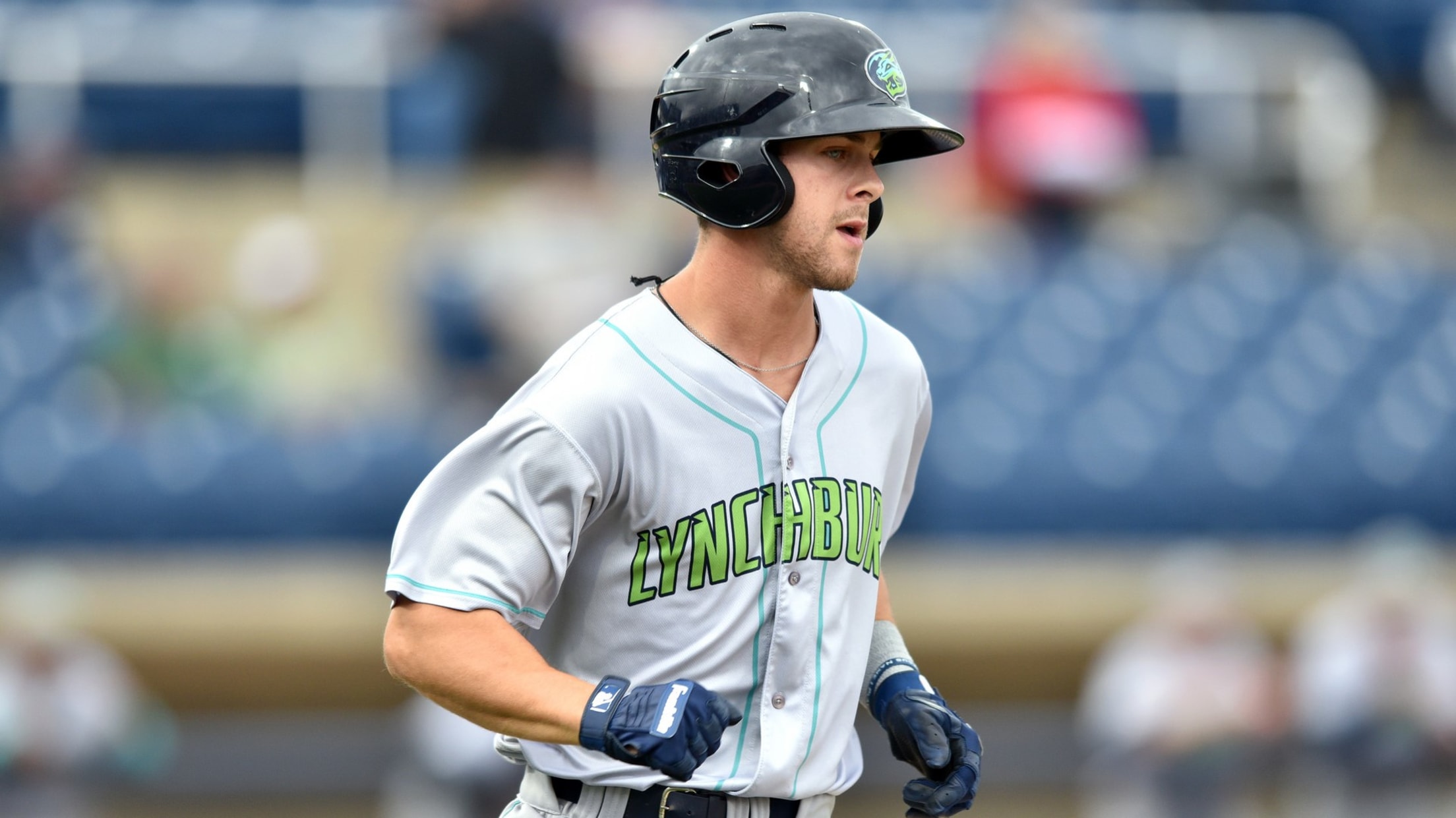 Ernie Clement couldn't help but chuckle as he described his evolution into becoming such a difficult batter to strike out. The Lynchburg Hillcats shortstop harkened back to his freshman season at the University of Virginia when he hit either eighth or ninth in the potent Cavaliers lineup.His task each at-bat
Lynchburg's Clement knocks five hits
Indians No. 25 prospect boosts Carolina average to .436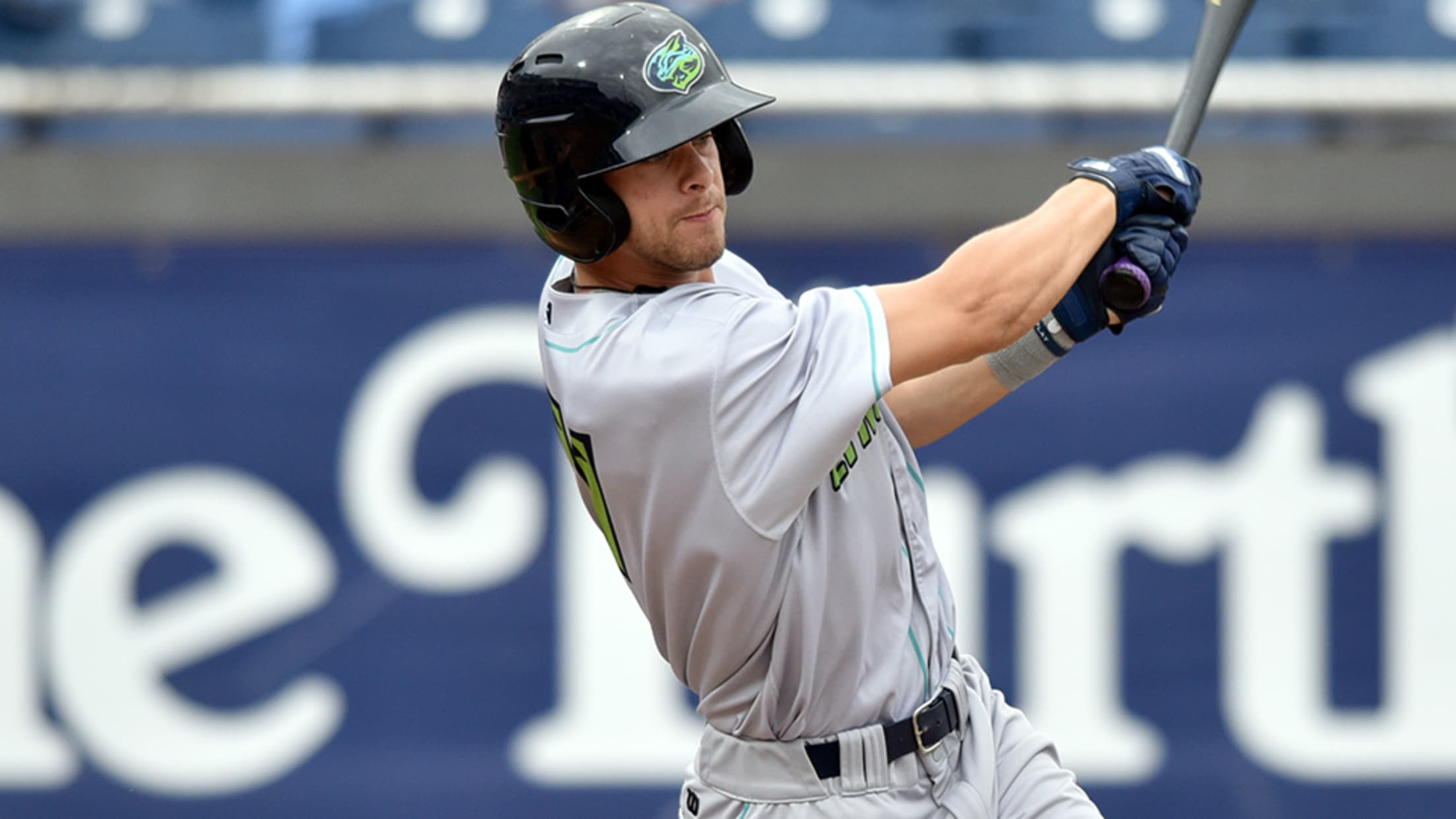 Ernie Clement knew his recent bump to the Carolina League meant he'd be facing sharper pitchers. His simple fix, though easier said than done, was not to let them get too far into the count.The No. 25 Cleveland prospect swung at the first pitch of the game Monday and sparked
MWL notes: Jones, Clement seeking edge
Indians prospects put hockey experience to use with Lake County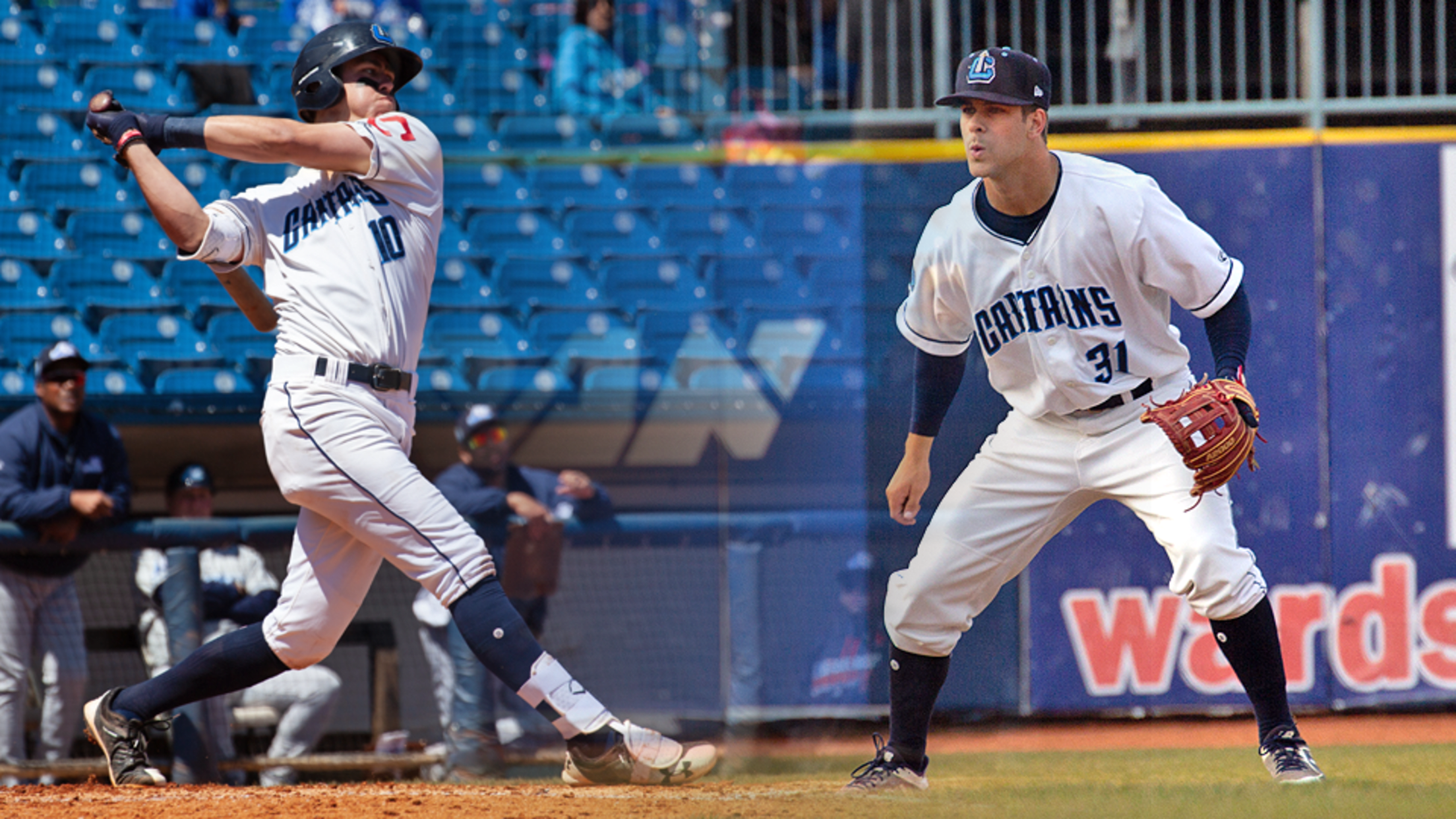 There will be a time this season when Lake County's Nolan Jones and Ernie Clement clear out the furniture, set up makeshift goals and turn the clubhouse into a hockey arena.Jones and Clement were both standout high school hockey players in addition to excelling in baseball.
Homeruns Doom Scrappers in Playoff Opener
Errors Doom Scrappers in Loss to Spikes
Samad Taylor's Career Night Leads Scrappers to Win
Niles, OH- Samad Taylor was a perfect 4-4 and drove in a career high five RBI as he set the tone for the Mahoning Valley Scrappers' 14 hit attack on Friday night at Eastwood Field. Taylor's career night helped the Scrappers to a 12-2 win over the Williamsport Crosscutters and
Scrappers Score Late to Top Crosscutters
Niles, OH- With two of the top three offenses in the New York-Penn League meeting at Eastwood Field on Thursday night, everyone in attendance expected an offensive showcase. Instead the Mahoning Valley Scrappers and Williamsport Crosscutters stayed scoreless until the bottom of the eighth inning when the Scrappers struck for