Top 'Nine' Moments in Fireflies History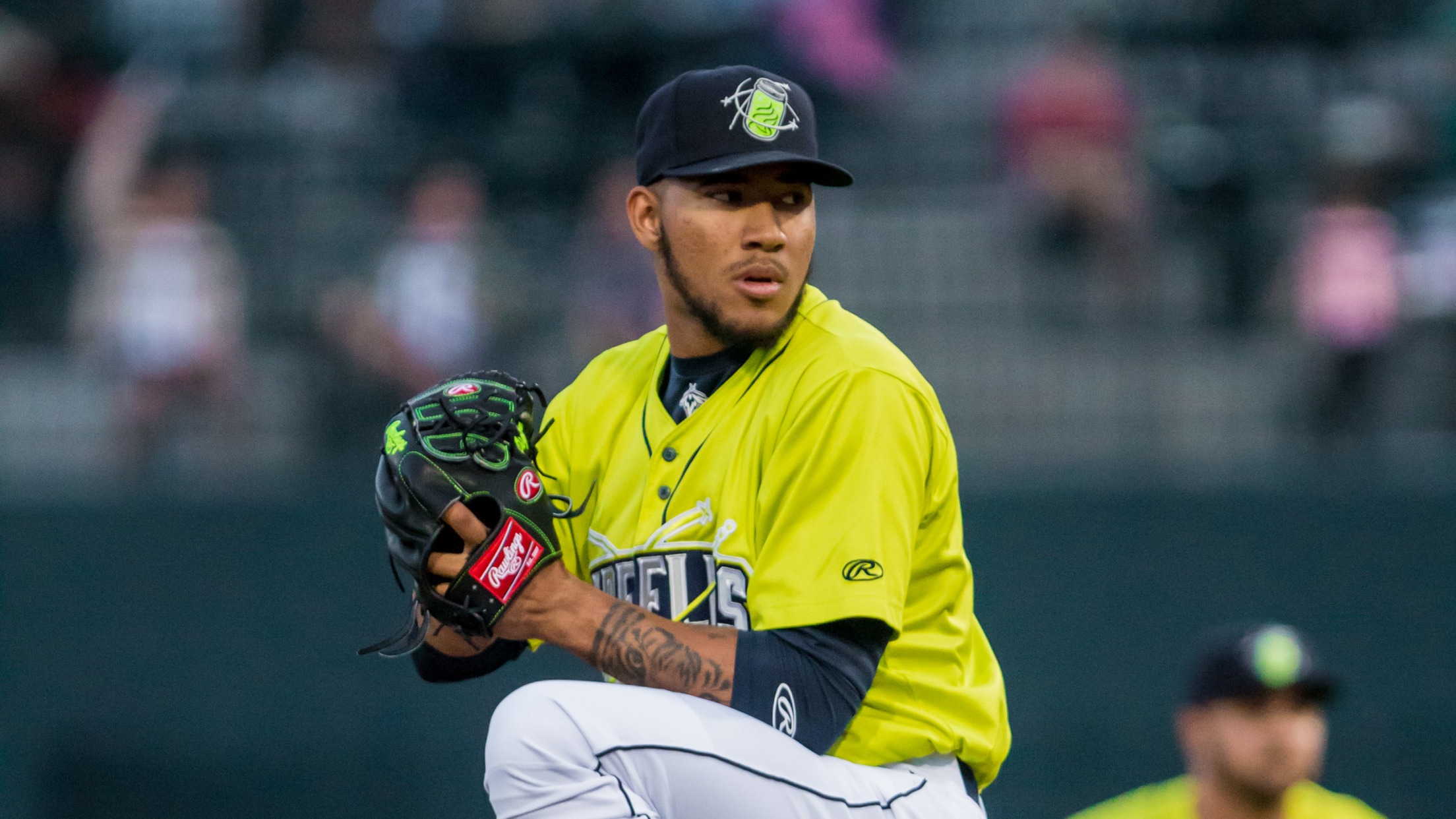 To celebrate Black History Month, teams across the Minors are talking more about the Nine initiative, which is named after the number Jackie Robinson wore for the Montreal Royals in his lone season in Minor League Baseball. The initiative honors and celebrates black success in the sport while also encouraging
Columbia Wallops Woodpeckers 15-4
Fireflies outscoring Fayetteville 41-12 in series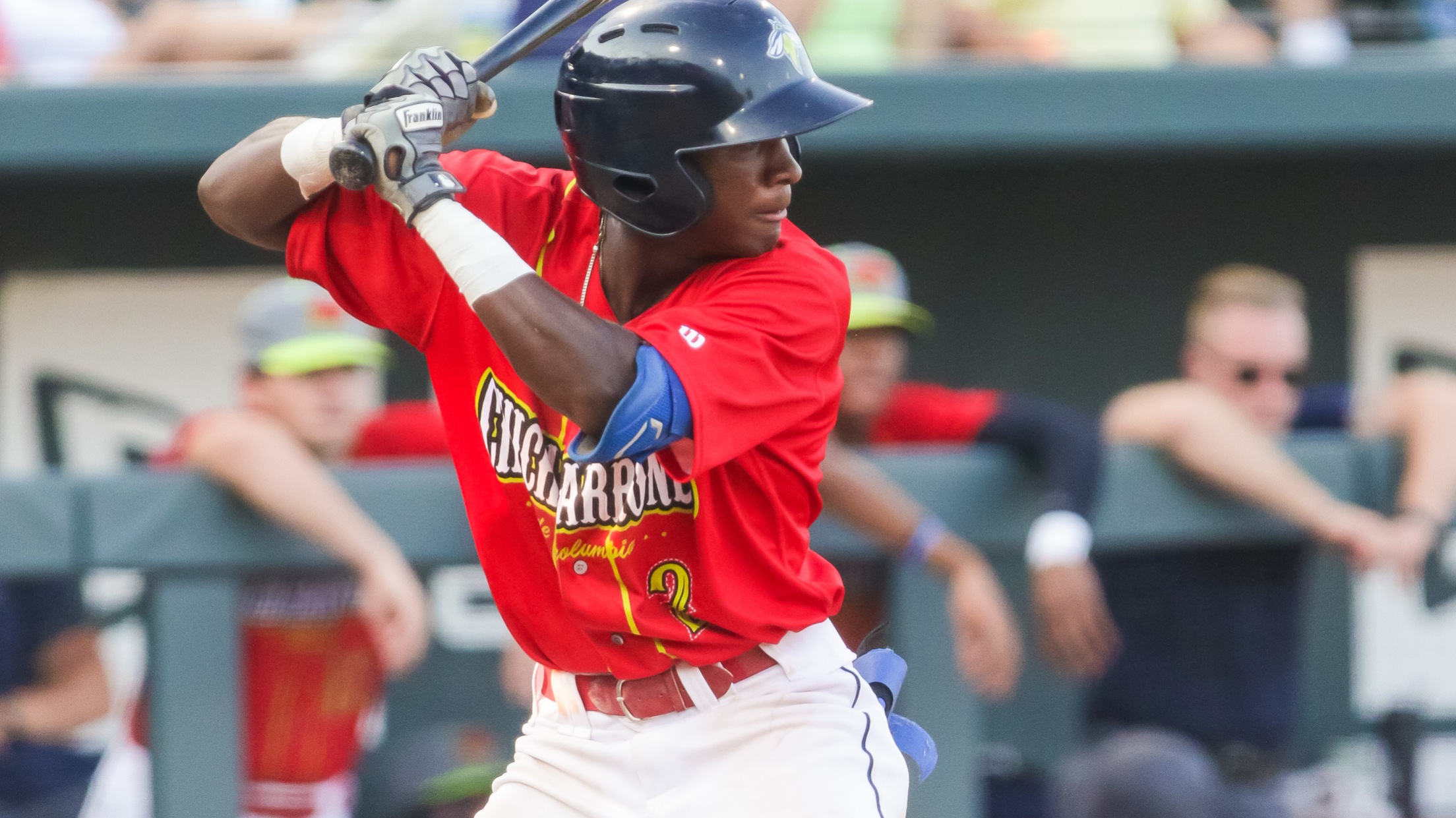 COLUMBIA, SC – Columbia scored 15 runs for the second time in the series and added at least one run in each of the first seven innings, beating Fayetteville 15-4 Thursday evening at Segra Park. After Matt Stil gave up three in the top of the first inning, the Fireflies
Fireflies Take Home Slugfest 21-5 to Start Series
Emshoff, Tolbert add grand slams in blowout win at Segra Park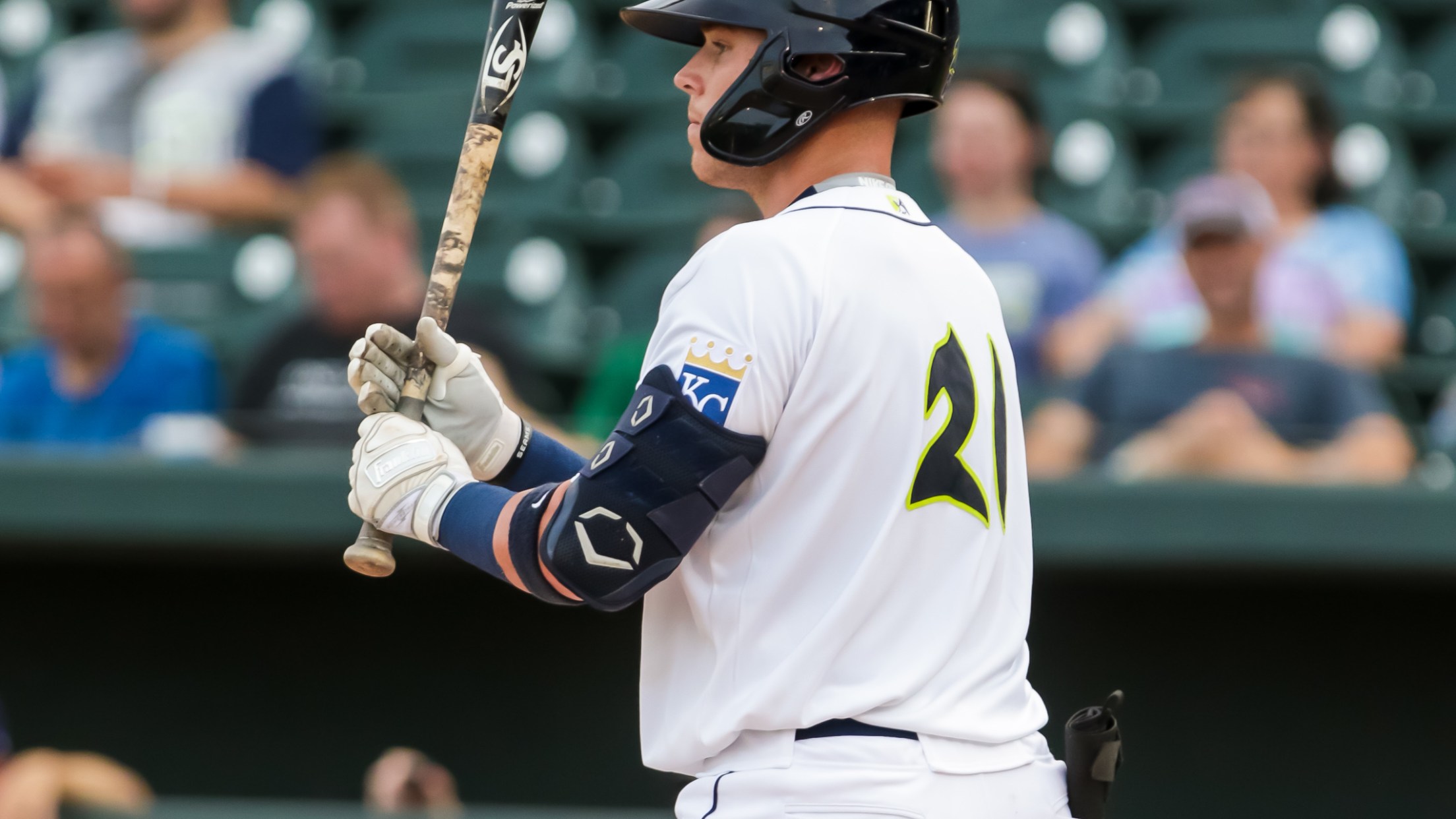 COLUMBIA, SC – The Columbia Fireflies utilized two grand slams in a record-setting evening where they beat the Fayetteville Woodpeckers 21-5 Tuesday night at Segra Park. Tyler Tolbert started the big bopping with his fourth homer of the season. After Columbia (39-45) loaded the bases with a trio of singles
Los Chicharrones Lose Third Straight by One Run
Columbia loses extra-innings contest 3-2 in the 10th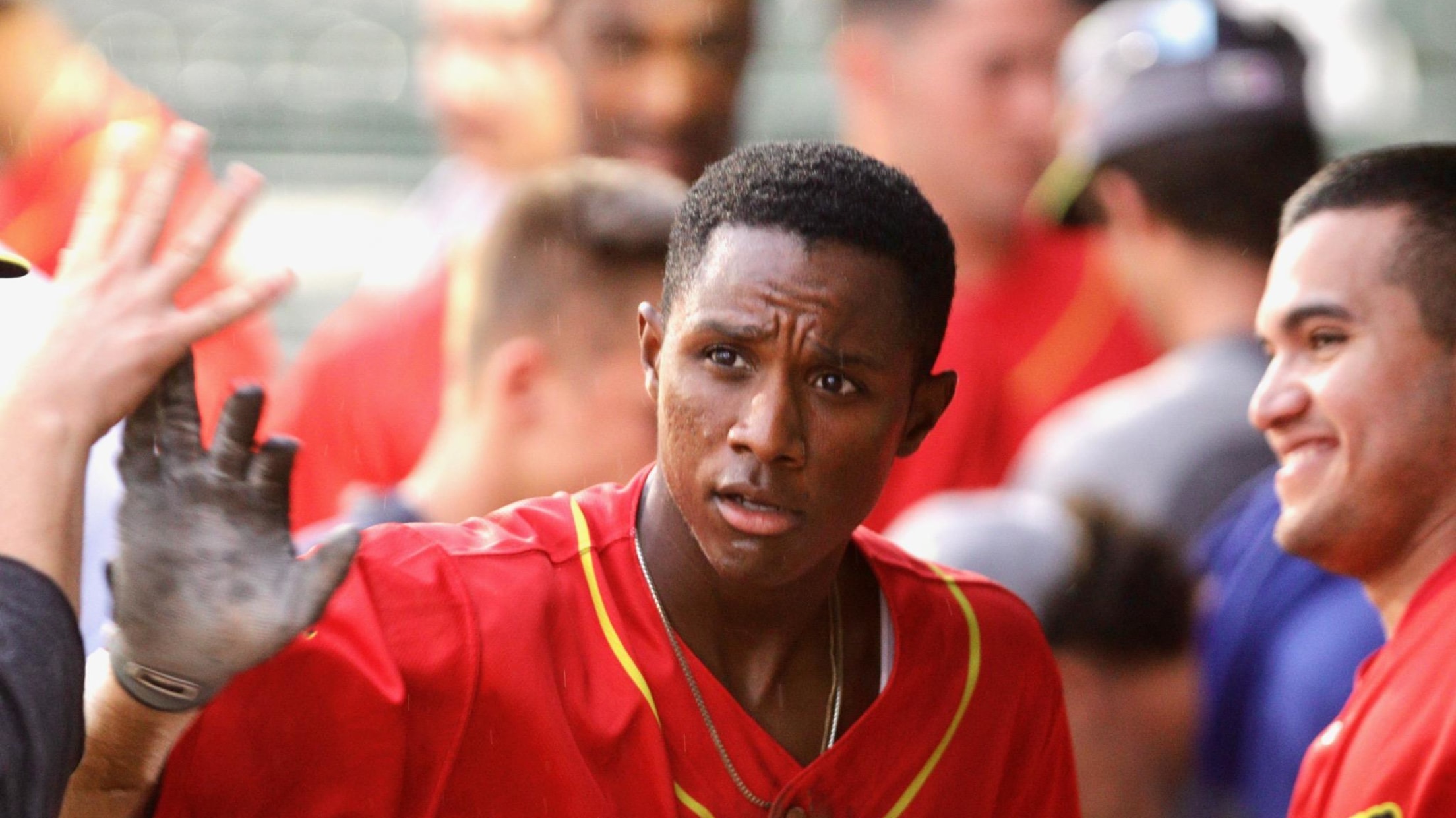 COLUMBIA, SC – Los Chicharrones de Columbia came close again at Segra Park Friday night, leading 2-0 over Los Pelicanos de Myrtle Beach after six innings, but falling in 10 frames 3-2. The Fireflies started off the game with an excellent start from Matt Stil, who spun four scoreless before
Columbia Takes Opener Behind Three-Run Fifth
First six hitters reach safely to give Fireflies the Lead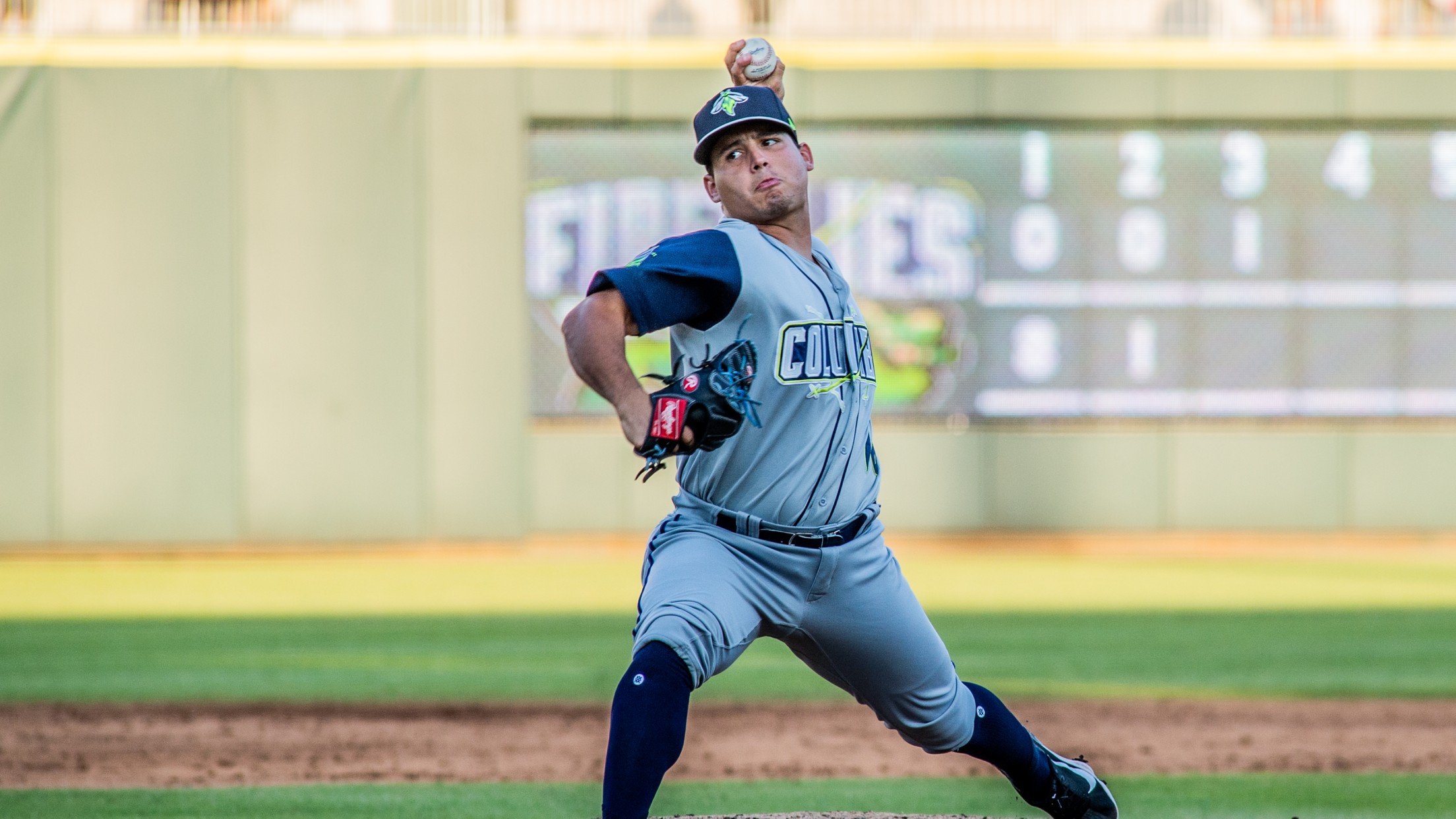 COLUMBIA, S.C. – The Columbia Fireflies were able to get the first six runners aboard in the fifth inning to score three runs and catapult themselves in front before beating the Myrtle Beach Pelicans 4-3 at TicketReturn.com Field at Pelicans Stadium Tuesday evening. Columbia got things going in the fifth.
Early Fireflies Records History by End of 13-Inning Loss
Negret, Tolbert cement themselves in Columbia baseball history Friday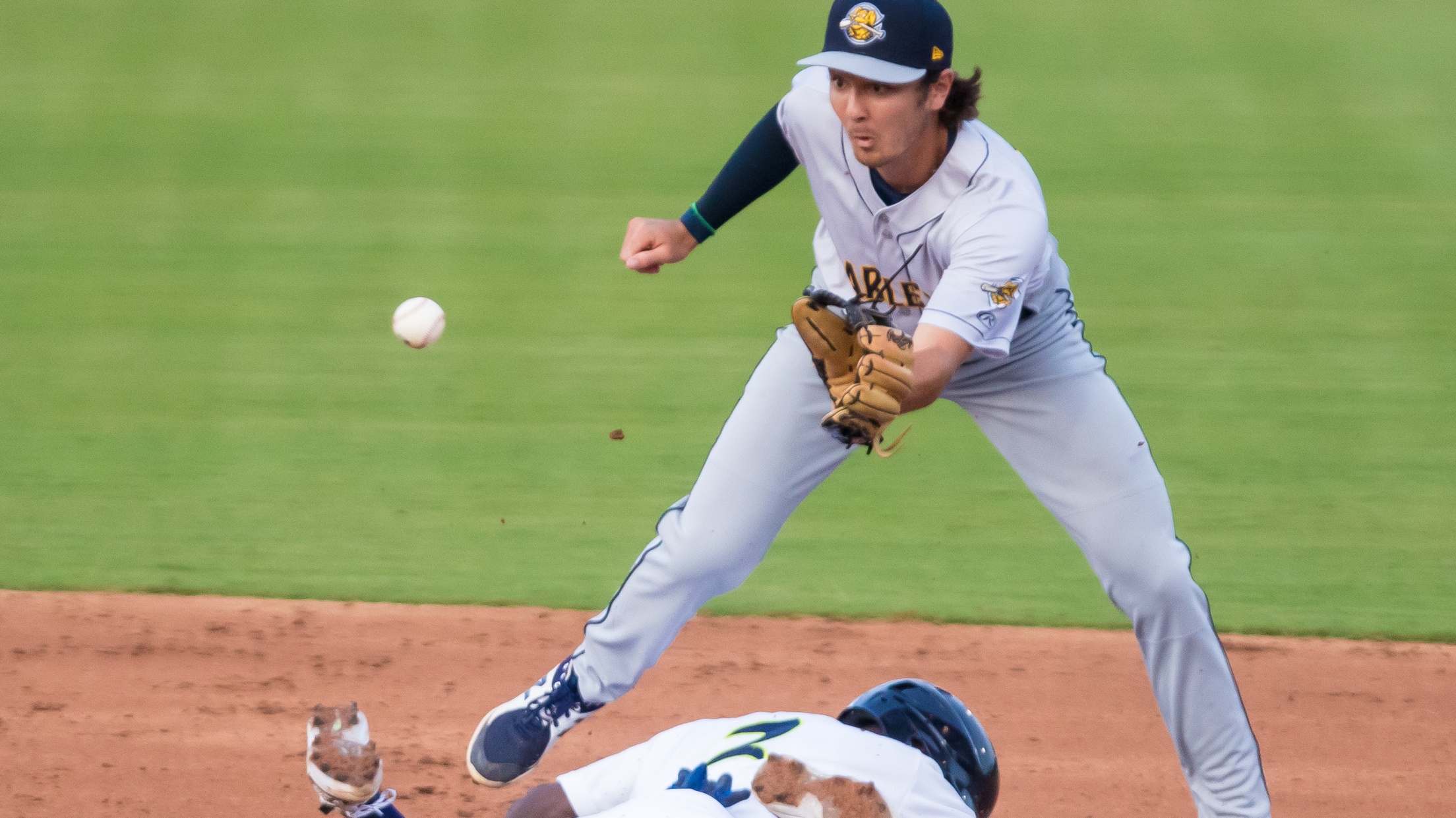 COLUMBIA, S.C. – Both Tyler Tolbert and Juan Carlos Negret set Columbia Fireflies records early in Friday evening's game against the Charleston RiverDogs at Segra Park, but the RiverDogs were the team that was able to celebrate at the end of the 13-inning game as Columbia fell 7-5. Tolbert was
Fireflies Drop Game Allowing a Pair in the Ninth in 3-2 Loss
Charleston scores go-ahead run on balk with runners on the corners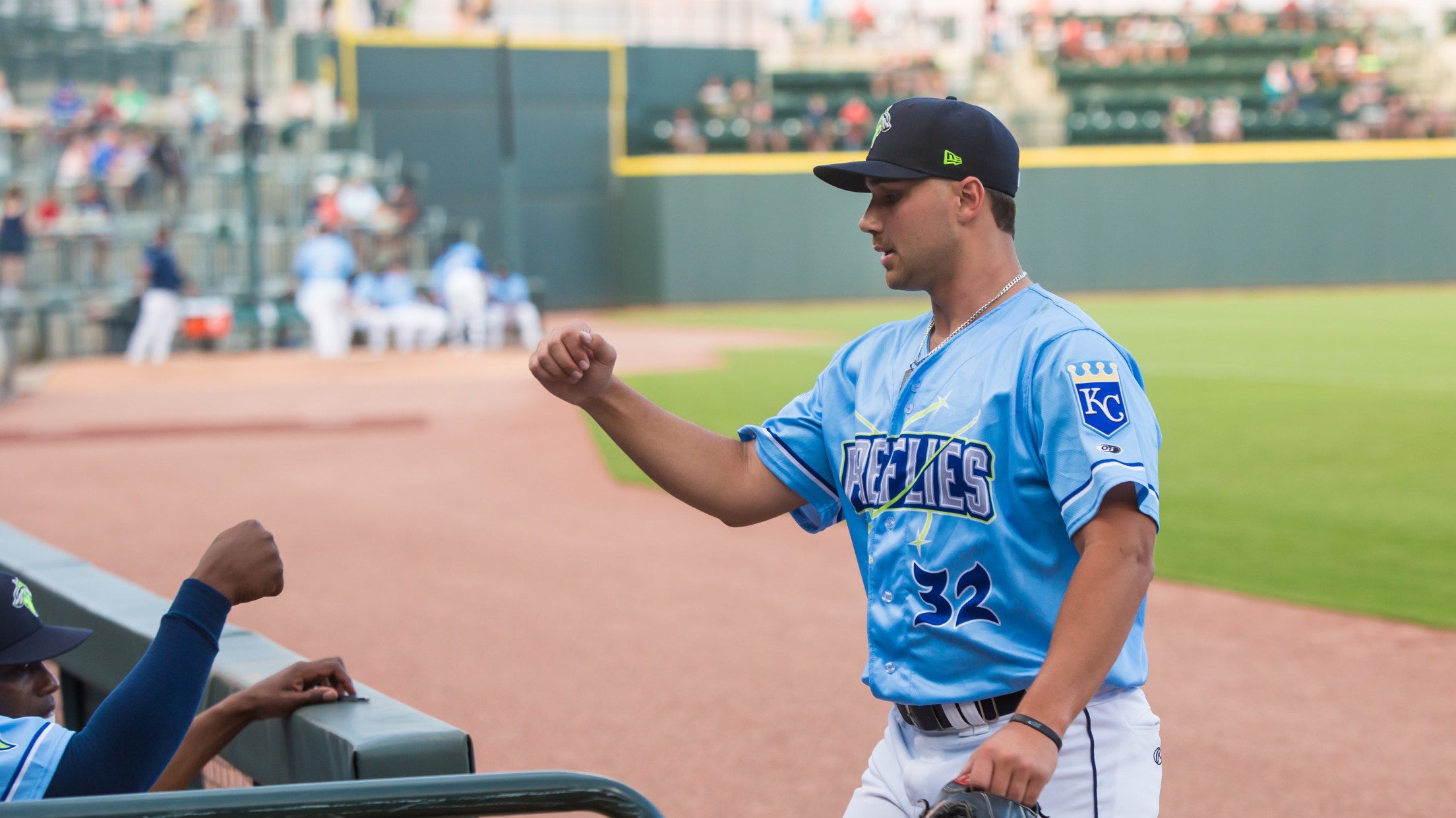 COLUMBIA, S.C. – The Columbia Fireflies had allowed only a single hit prior to the eighth inning, but the Charleston RiverDogs rallied to take Wednesday night's game 3-2 at Segra Park. Nathan Webb (BS, 2; L, 0-2) came into the ninth trying to protect a Fireflies (27-25) 2-1 lead. After
Fireflies Unseated by Five-Run Sixth from RiverDogs
Late comeback comes up short in the ninth for Columbia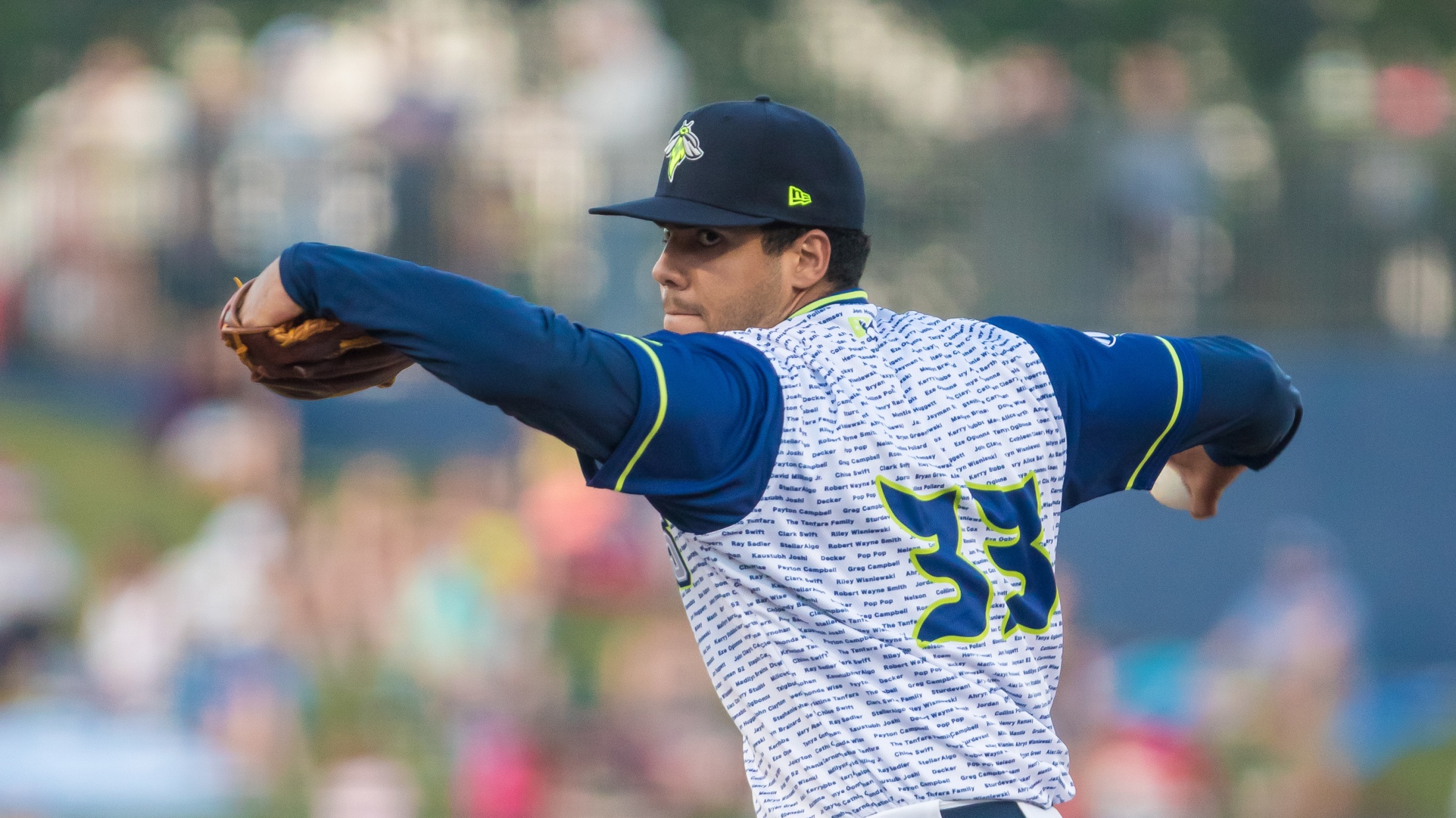 COLUMBIA, S.C. – The Fireflies went to the bullpen and saw five runs come across in the first inning of relief work in a 6-3 loss to the Charleston RiverDogs Tuesday night at Segra Park. After Cruz Noriega offered five one-run innings with a career-high seven strikeouts for Columbia (27-24),
Athleticism Runs in the Family for Fireflies Speedster
Fourth of July weekend is usually a time for families and friends to gather, barbecue some incredible food and enjoy some times outdoors before setting off or watching a display of fireworks. When you play professional baseball, things go a little differently. Tyler Tolbert spent his July 4 weekend in
Late Rally Cut Short in 3-1 Series Finale Loss
Fireflies leave the tying run on base in seventh, then fall flat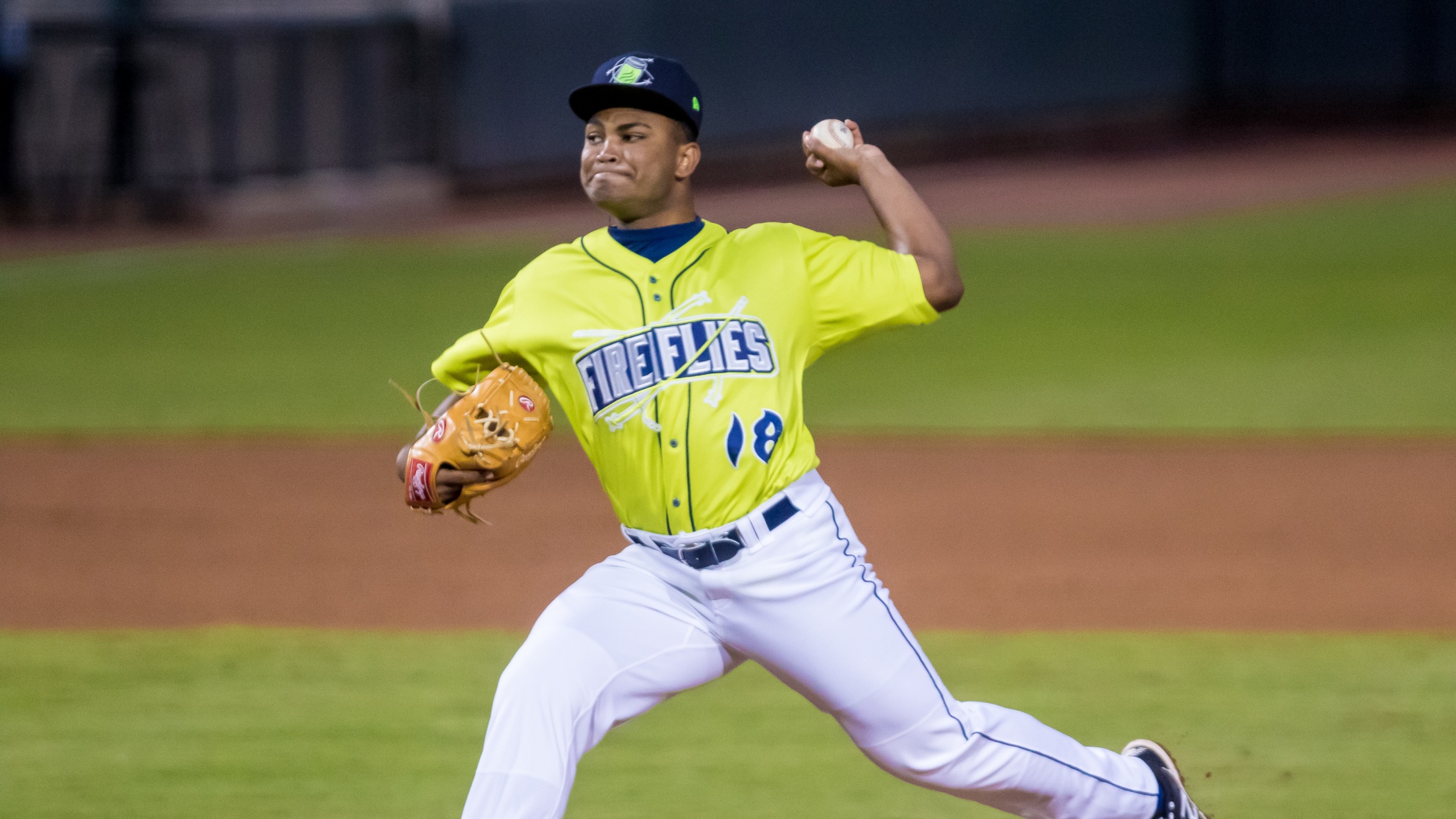 COLUMBIA, S.C. – The Columbia Fireflies put together a rally in the seventh for a second consecutive night, but this one fell short as the Fireflies left the tying run on the base paths in a 3-1 loss to Augusta Sunday evening at SRP Park. Augusta (24-29) grabbed the lead
Fireflies Take-Off Behind Four-Run Seventh
Collins Two-Run Single Final Blow in 7-4 Victory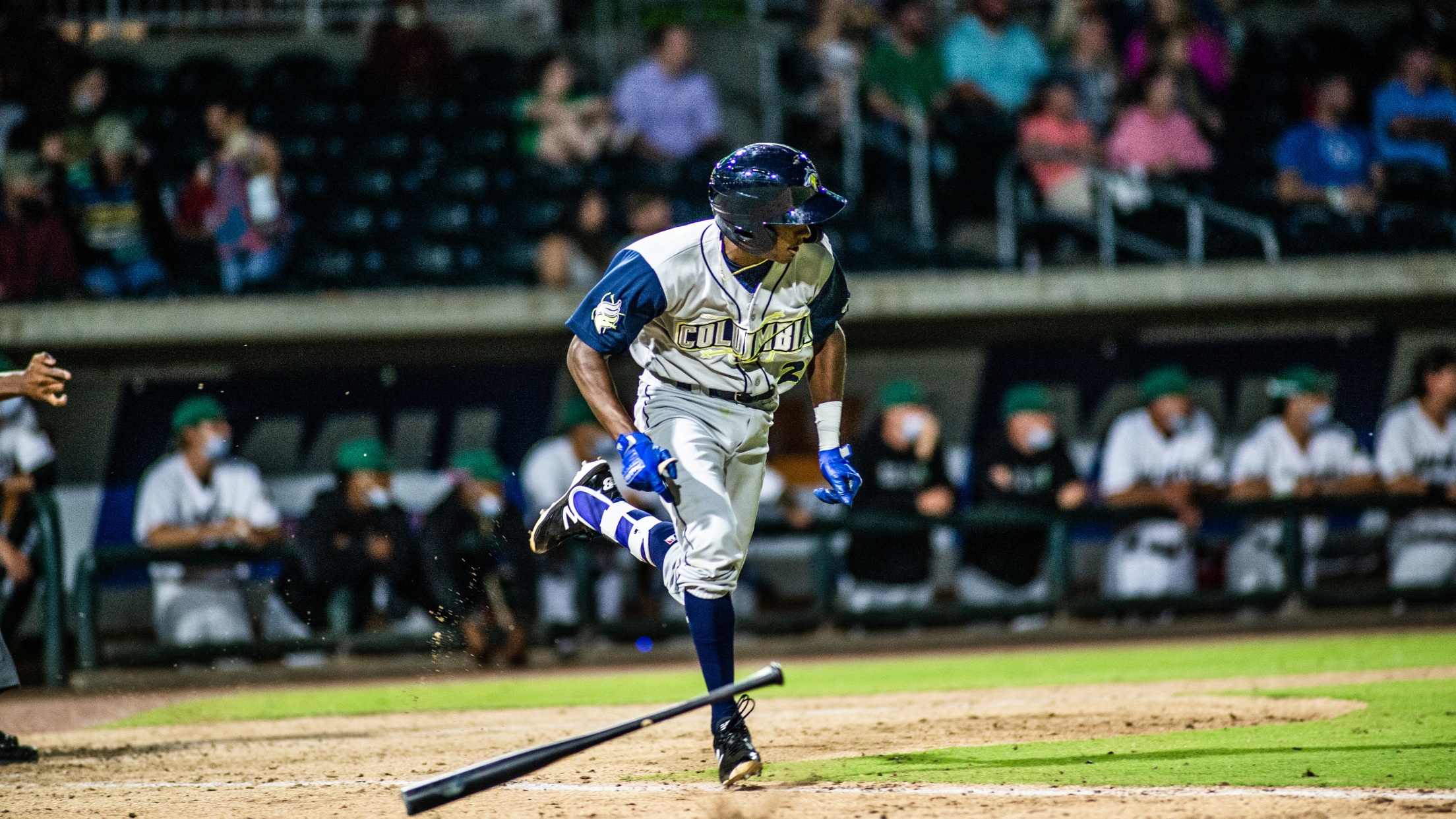 COLUMBIA, S.C. – Darryl Collins gave Columbia their first lead of the ball game with a two-run single to score Rubendy Jaquez and Tyler Tolbert which topped off a four-run inning that led to a 7-4 victory at SRP Park Saturday evening. Prior to Collins hit, the Fireflies (27-21) roped
Four-Run Third Leads Columbia to Victory
Collins drives in a pair in 5-4 win over the GreenJackets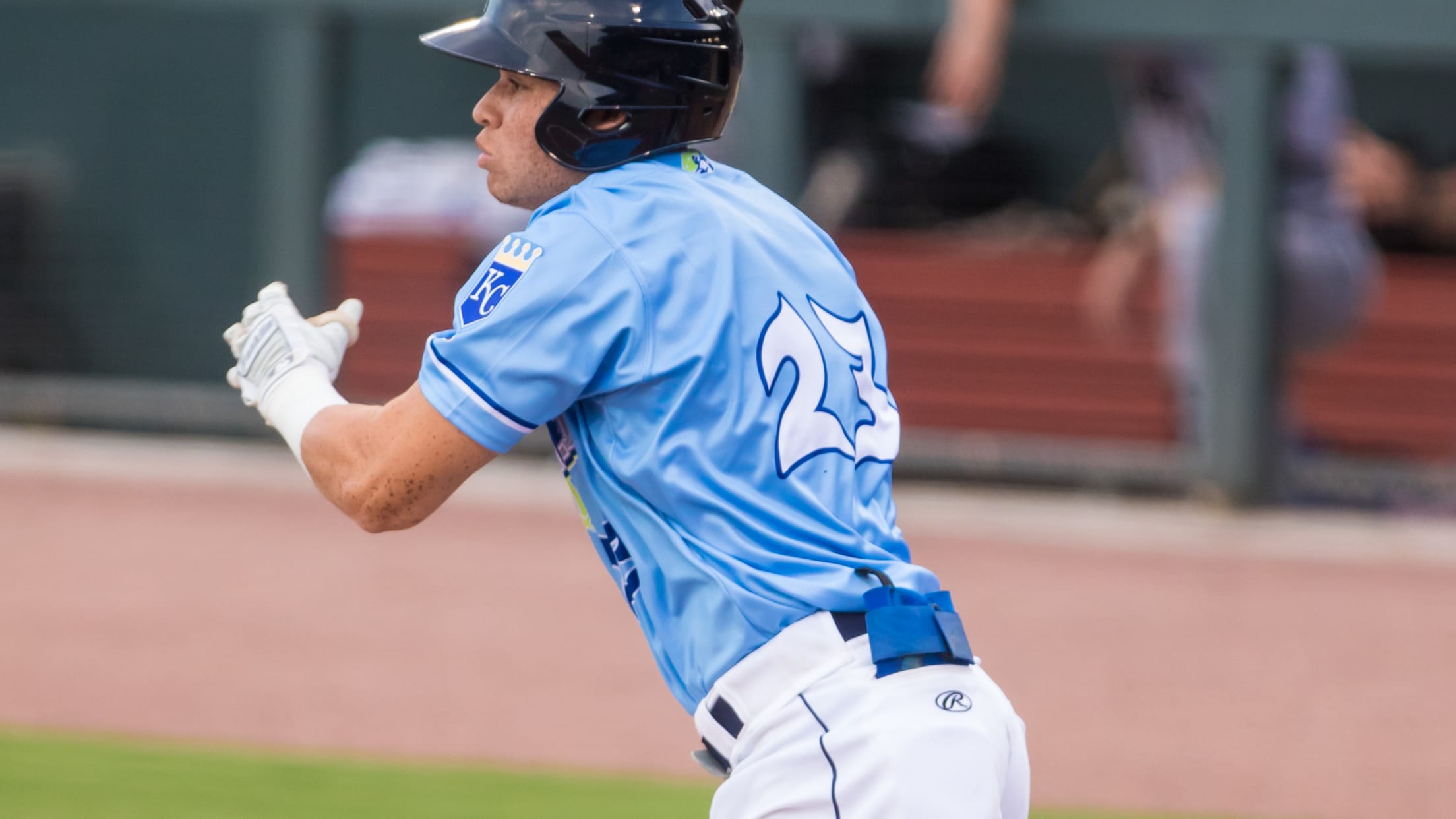 COLUMBIA, S.C. – The Fireflies utilized a four-run third inning where 10 Columbia hitters stepped up to the plate to beat the Augusta GreenJackets 5-4 Thursday evening at Segra Park. The Fireflies (21-15) broke through in the third inning. Tyler Tolbert led off the frame with a two-bagger that set
Bats Continue Rough Stretch in 7-0 Loss to RiverDogs
Fireflies drop back-to-back heading into the weekend in Charleston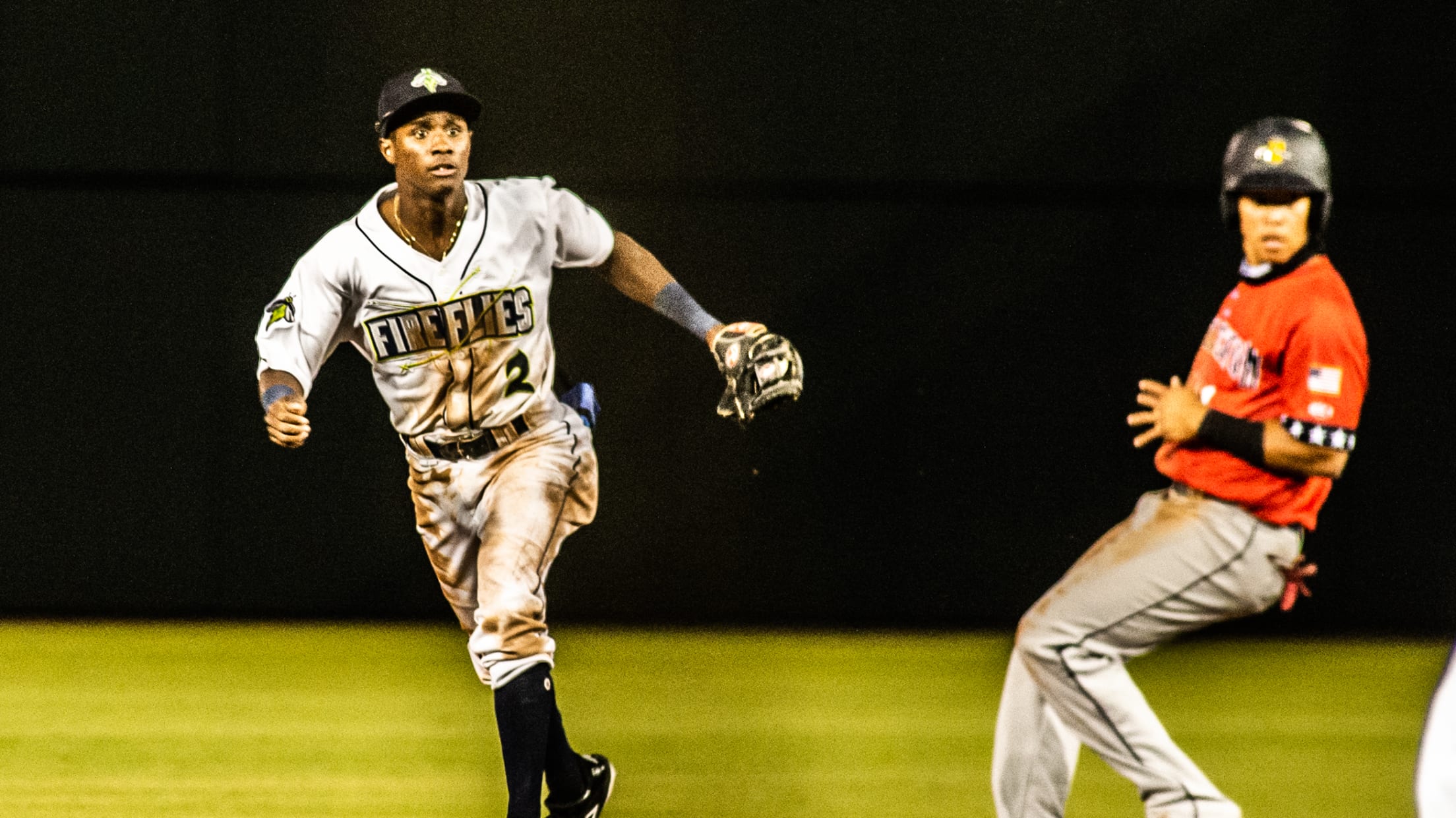 COLUMBIA, S.C. – The Columbia Fireflies fell behind early and were never able to catch up in a 7-0 loss to the Charleston RiverDogs Friday night at Joseph P. Riley Jr. Ballpark. Starter Ben Hernandez (L, 0-2) allowed a career-high four earned runs in 2.1 innings. Charleston (21-13) came out
Columbia Offense Stifled in 3-1 Series Opening Loss
Fireflies' run came in third inning as RiverDogs take 1st place in Division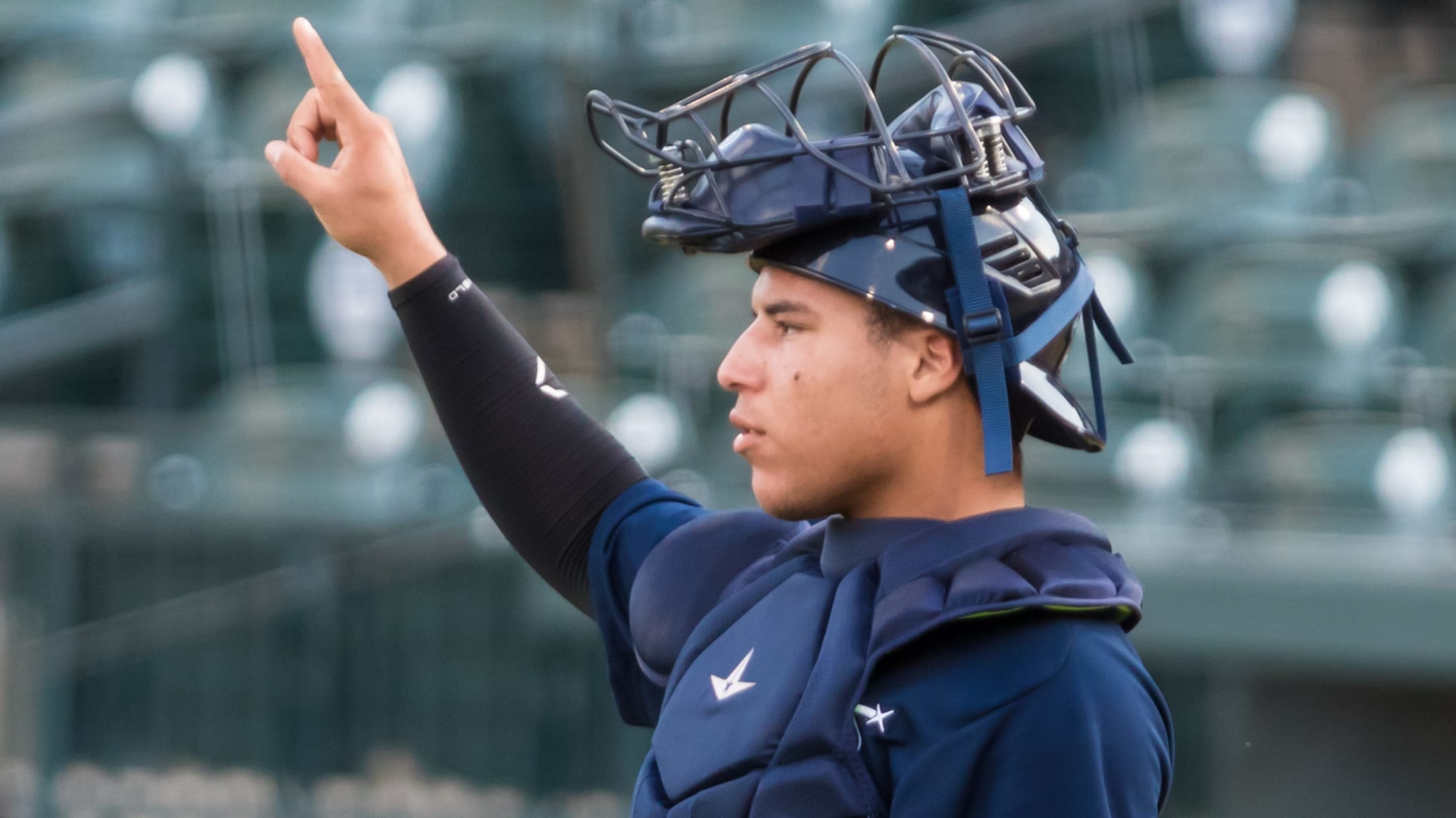 COLUMBIA, S.C. – The Fireflies bats couldn't find their stride, notching only two hits in the series opener against the Charleston RiverDogs Tuesday night at Joseph P. Riley Ballpark. Columbia's lone run came in the third inning. Omar Hernandez led off the frame with a walk and following a two-out
Fireflies Split Doubleheader to Guarantee Series Split
Offense overcomes 21 inning scoreless streak in game two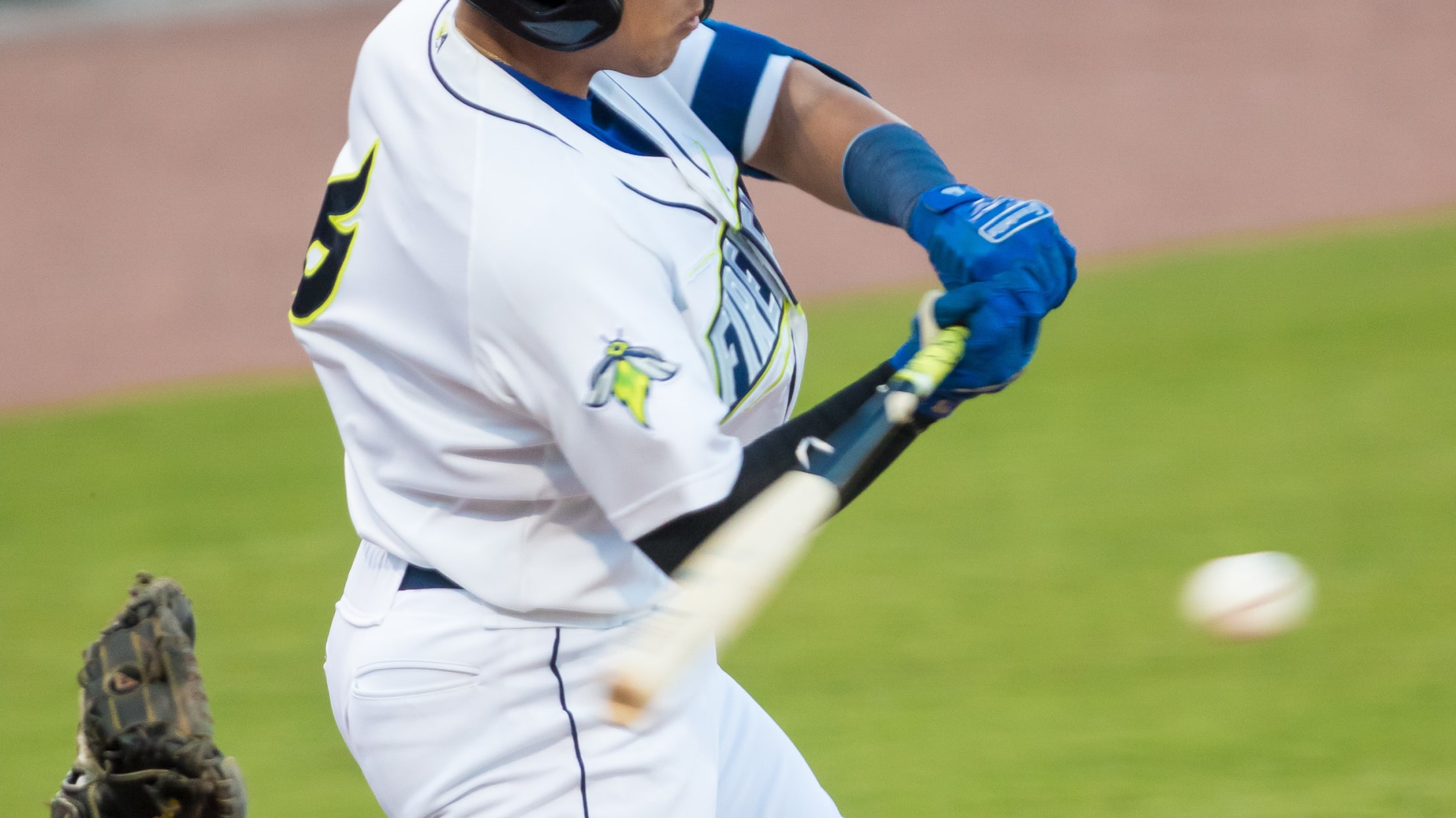 COLUMBIA, S.C. – The Columbia Fireflies split a doubleheader with the Myrtle Beach Pelicans Saturday evening at TicketReturn.com Field at Pelicans Ballpark. After dropping the first contest 4-0, the Fireflies were able to take the second game 4-2. Game 1 For a second consecutive game, the Columbia Fireflies were shutout,
Bullpen Gives Up Three Runs in Ninth in 5-3 Loss
Columbia drops series finale to Augusta Sunday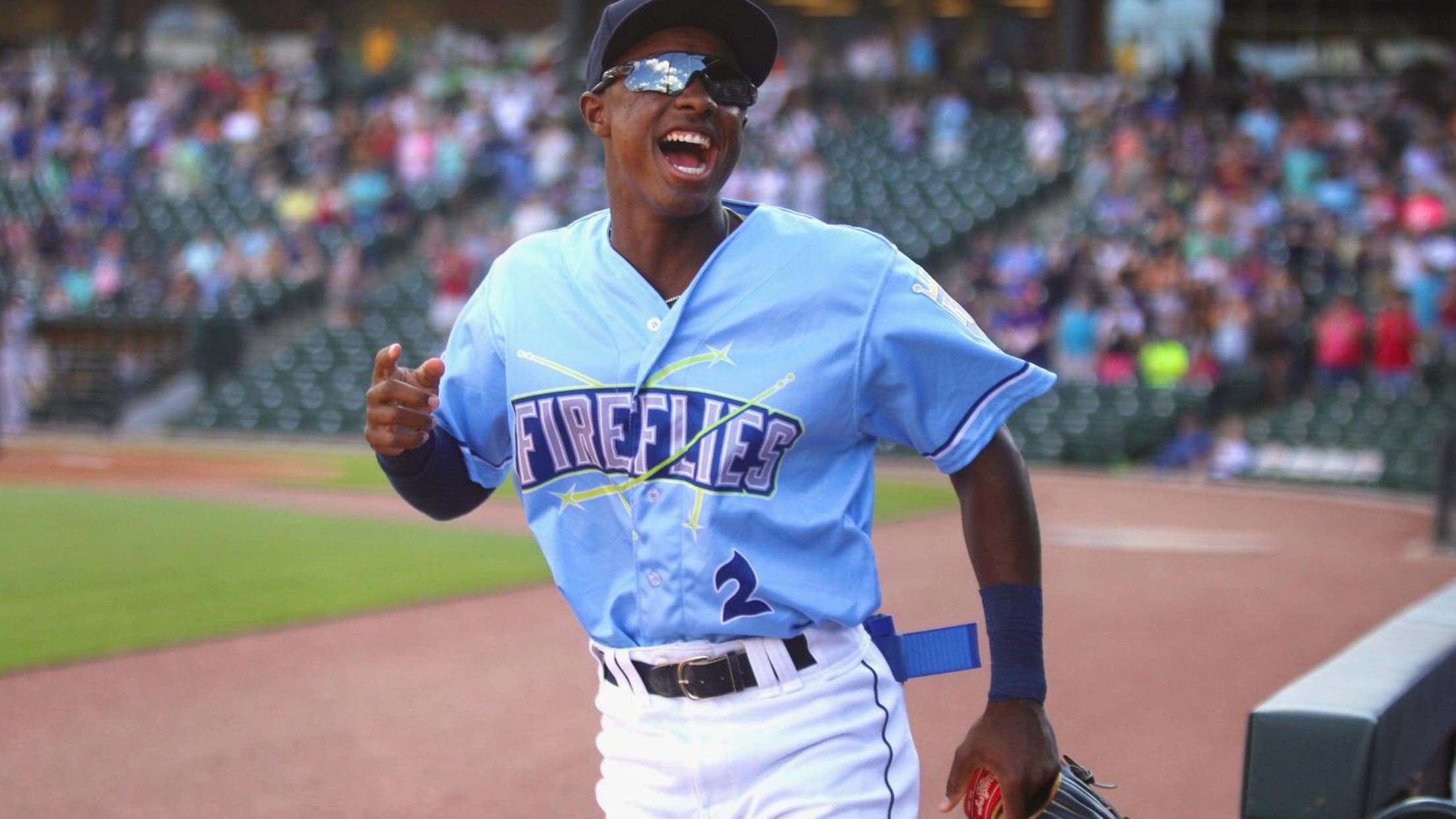 COLUMBIA, S.C. – After leaving the bases loaded in the bottom of the eighth, the Columbia Fireflies gave up three runs in the top of the ninth to secure a 5-3 loss to the Augusta GreenJackets to close out their six-game set at Segra Park Sunday afternoon. Marlin Willis walked
Bats Light Up Augusta on Fireworks Night at Segra Park
Columbia Fireflies win their fourth straight 10-2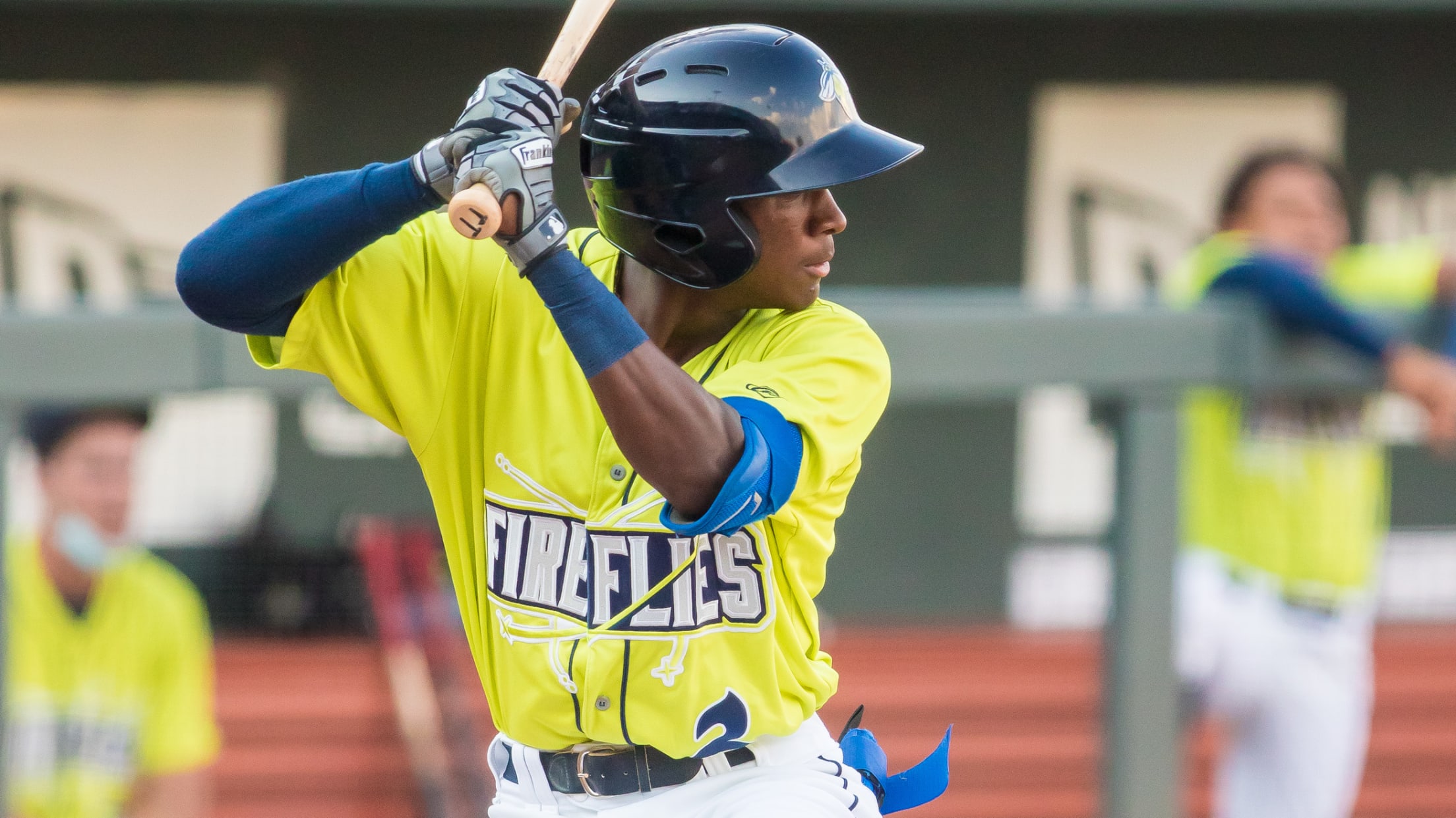 COLUMBIA, S.C. – The Columbia Fireflies had eight hitters reach base safely as the bats scored five in the first three innings in a 10-2 win over the Augusta GreenJackets Saturday at Segra Park. The Columbia (15-8) bats continued to flip the season narrative on its head against the Augusta
Tyler Tolbert Triples Twice for Fireflies First in 7-1 Win
The last time the franchise has seen a two-triple game was in 2014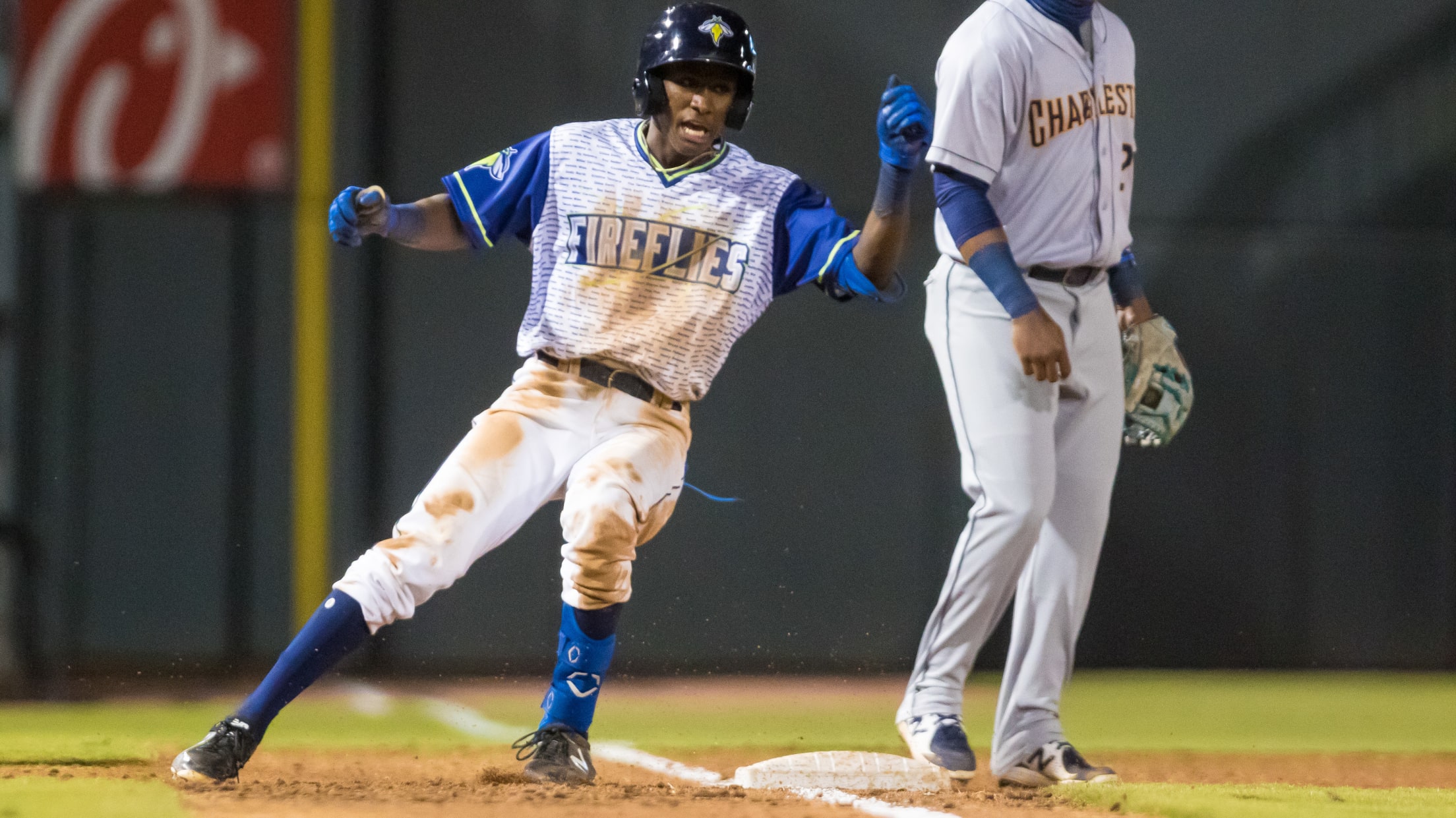 COLUMBIA, S.C. – Fireflies outfielder Tyler Tolbert legged out a pair of triples to boost the Fireflies in front of the Kannapolis Cannon Ballers 7-1 Thursday evening at Atrium Health Ballpark. That marked the first time in Fireflies (9-6) history that a player had two triples in a single game.
Eight Run Fourth Propels Fireflies to Big Win
The bats come alive to push Columbia to .500 on the season
COLUMBIA, S.C. – The Columbia Fireflies bats came to life in an eight-run fourth inning that led to an 12-2 victory over the Augusta GreenJackets Friday night at SRP Park. The fourth inning marked the first time since the first inning of a July 3, 2019 bout with the Greenville
Tolbert, Henry lift Chukars to Pioneer title
Royals prospects total five hits, five runs scored in clincher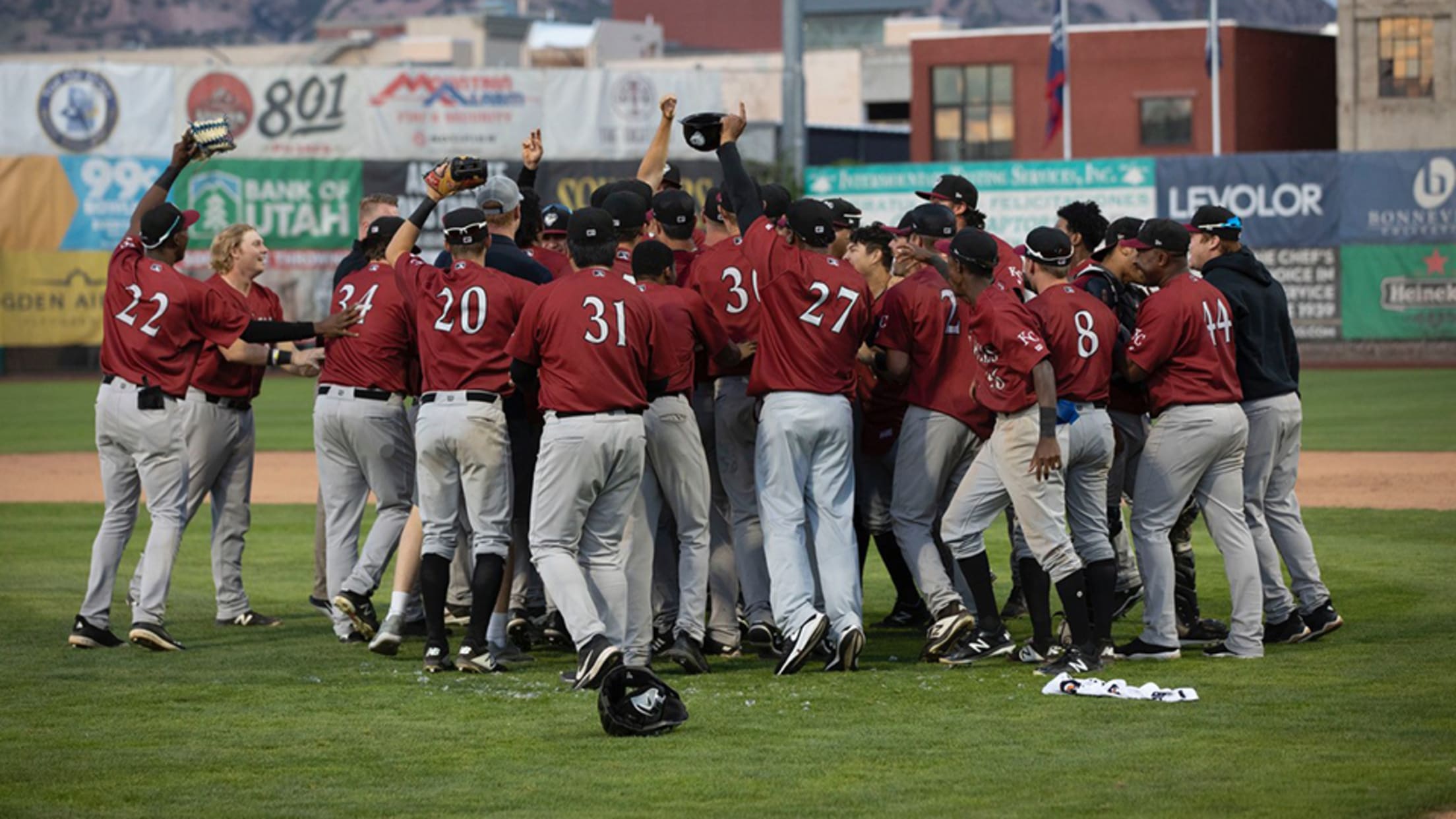 After dropping the opening game of the Pioneer League Finals, Idaho Falls needed back-to-back road wins against an Ogden team that tied the league record with 54 regular-season victories.Thanks to some timely hitting by Tyler Tolbert and Isaiah Henry, the Chukars did just that. Tolbert collected three hits and scored three
Aplin Elevates In Extras
Chukars Win Sixth Extra Inning Game Of 2019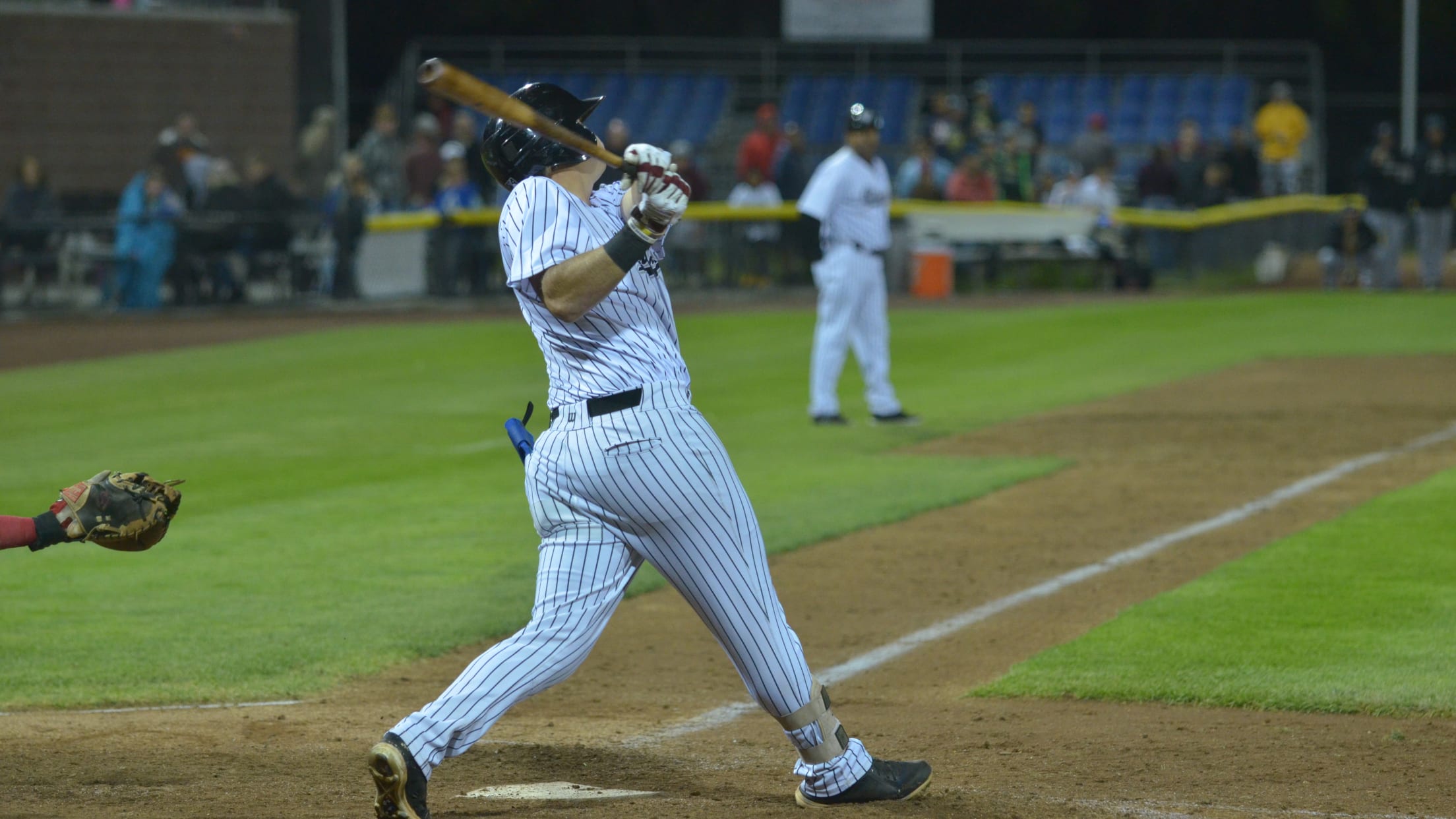 Idaho Falls, ID - Extra innings have been solid ground for the Chukars this season, as they were 5-1 in extra frames going into tonight's game against Great Falls. The Chukars went into extras tied at one, but delivered as Rhett Aplin drove home the winning run with two out
Chukars Drop Bomb On Osprey
Idaho Falls Scores Season High 19 Runs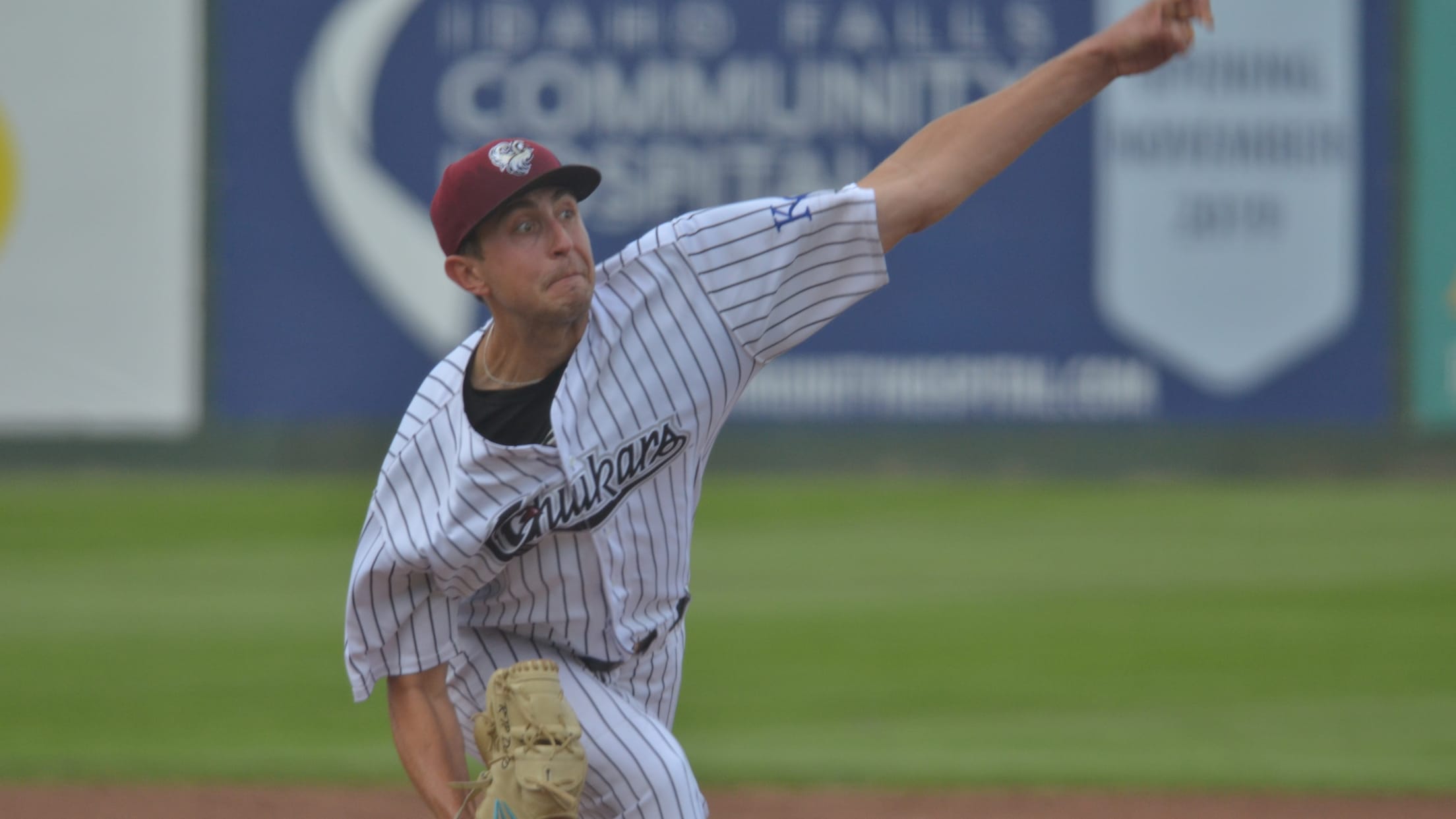 Idaho Falls, ID - After a night where they managed just two hits, the Chukars responded in a big way in their final game against Missoula in 2019. The Chukars bashed out a season high 19 runs on 16 hits, scoring 13 combined in the first two innings. Anthony Veneziano