2022 Fresno Grizzlies Season Recap
The 2022 Fresno Grizzlies broke numerous team/individual records and won the California League Northern Division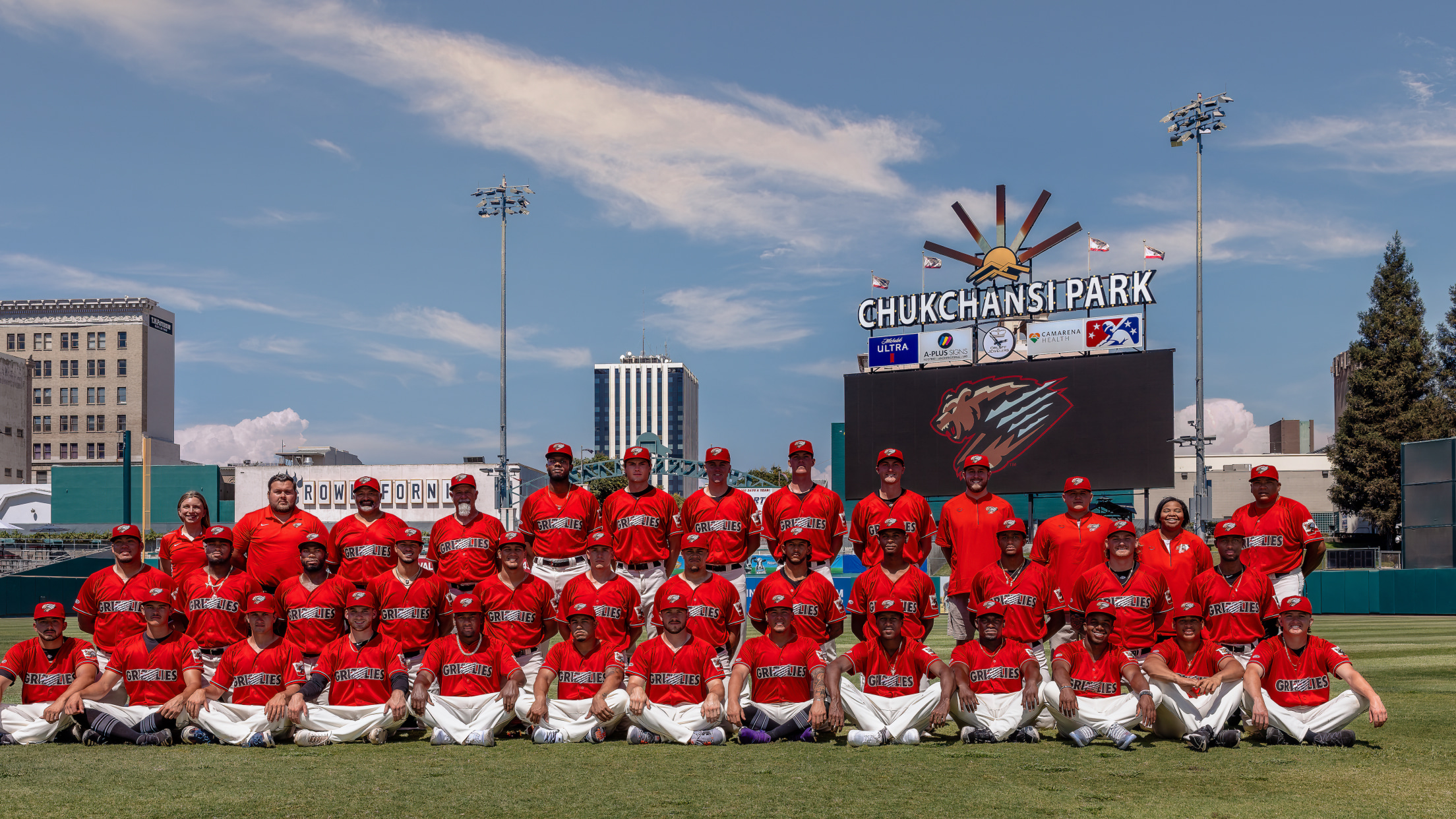 Fresno, CA– After a memorable 2021 season, the 2022 Fresno Grizzlies had some big cleats to fill. Not only did the 2022 team meet those expectations, but they exceeded them with another unforgettable year. Under the leadership of second-year manager Robinson Cancel, bench coach Steve Soliz, pitching coach Mark Brewer,
Storm rain on Grizzlies 13-2 in Game 1 of Championship Series
A.J. Lewis 3-4, HR, 2B, RBI, R; Lake Elsinore clobbers 9 doubles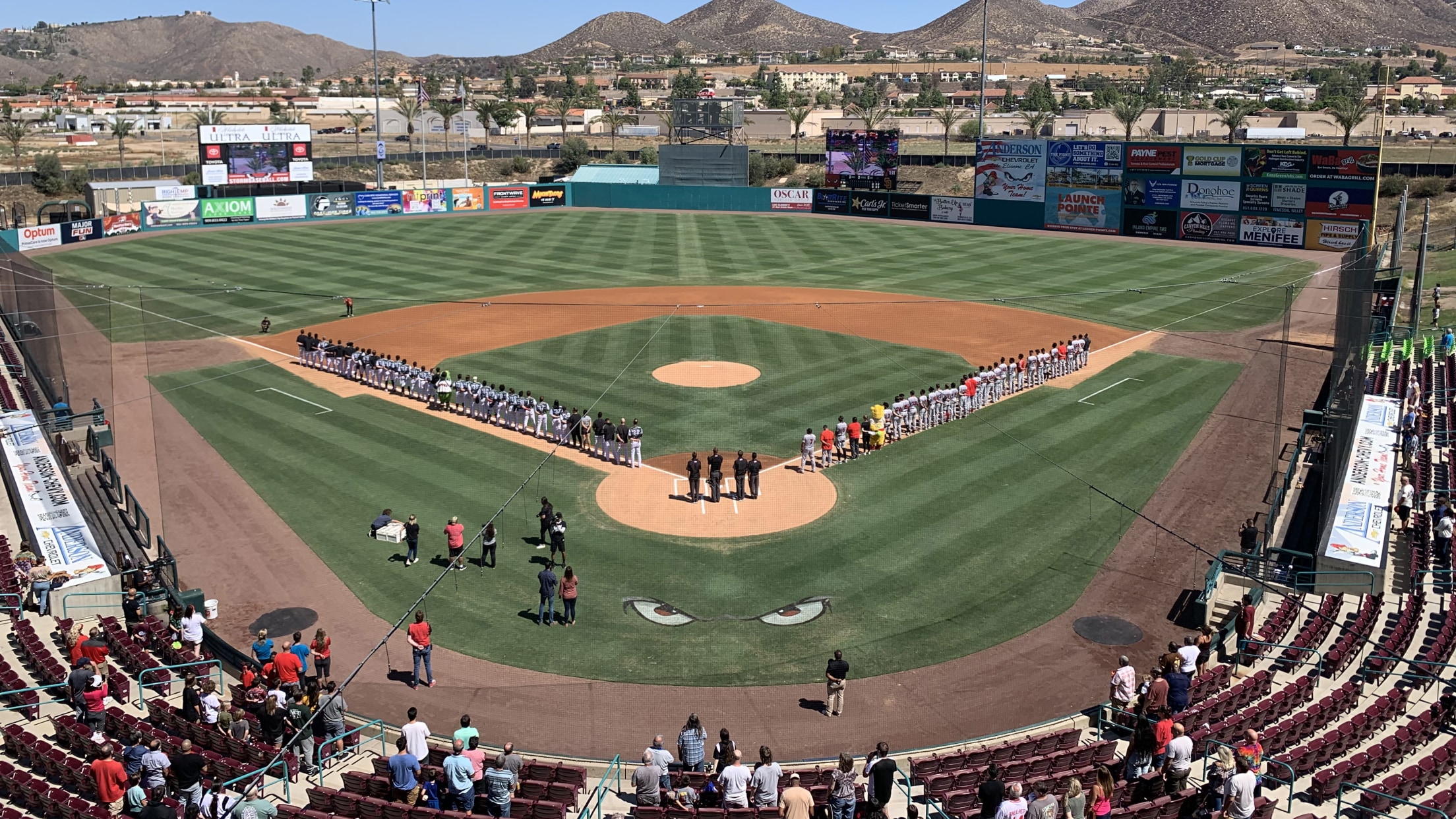 Lake Elsinore, CA (Sunday, September 18) – In Game 1 of the California League Championship Series, the Fresno Grizzlies (0-1) were defeated by the Lake Elsinore Storm (1-0) 13-2 Sunday afternoon from Lake Elsinore Diamond. The Grizzlies fell to 1-6 against the Storm this season and suffered their only loss
Grizzlies thrash Giants 12-3 in Game 1 of Divisional Series
Fresno smacks 4 triples; Fulford ties Grizzlies single-game record for triples (2)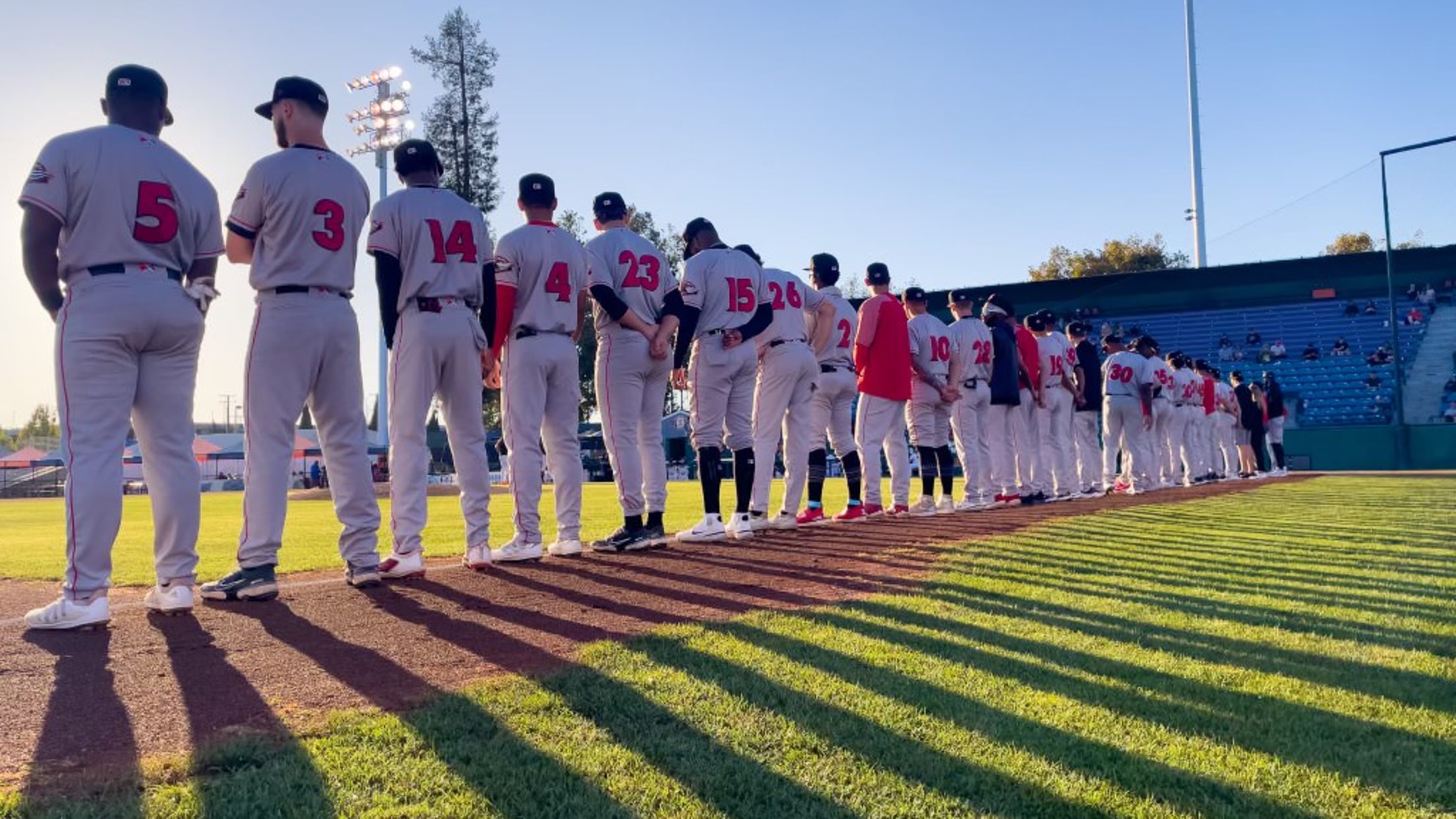 San Jose, CA (Tuesday, September 13) – In Game 1 of the California League Northern Divisional Series, the Fresno Grizzlies (1-0) routed the San Jose Giants (0-1) 12-3 Tuesday night from Excite Ballpark. Fresno improved to 18-3 on Tuesdays and 20-4 in the first game of a series this season.
Four homers clinch 2nd half for Grizzlies in 12-6 dub over Giants
Fulford, Andrews Jr. and Montgomery: 4 HR, 2 2B, 12 RBI, 7 R, 2 HBP; Fresno will play San Jose in Divisional Series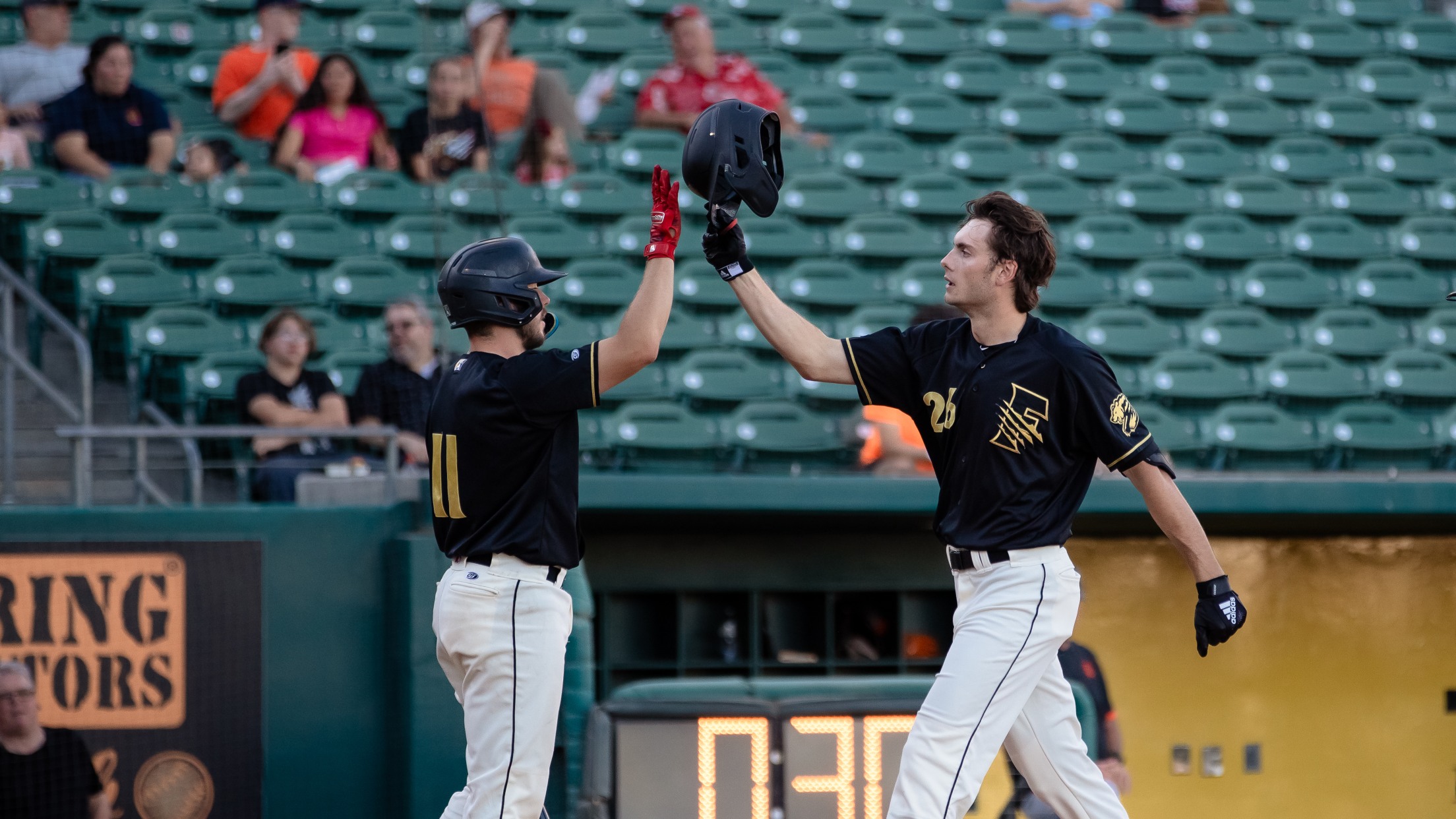 San Jose, CA (Tuesday, September 6) – The Fresno Grizzlies (80-47, 39-22) overpowered the San Jose Giants (72-55, 32-29) 12-6 Tuesday night from Excite Ballpark. With the win, the Grizzlies clinched the Northern Division second half crown and the best regular season mark in the California League. Since Fresno won
Menacing Fresno lineup makes Modesto miserable in 12-5 mashing 
Grizzlies have won 16 of their last 17 games and have scored 56 runs in the series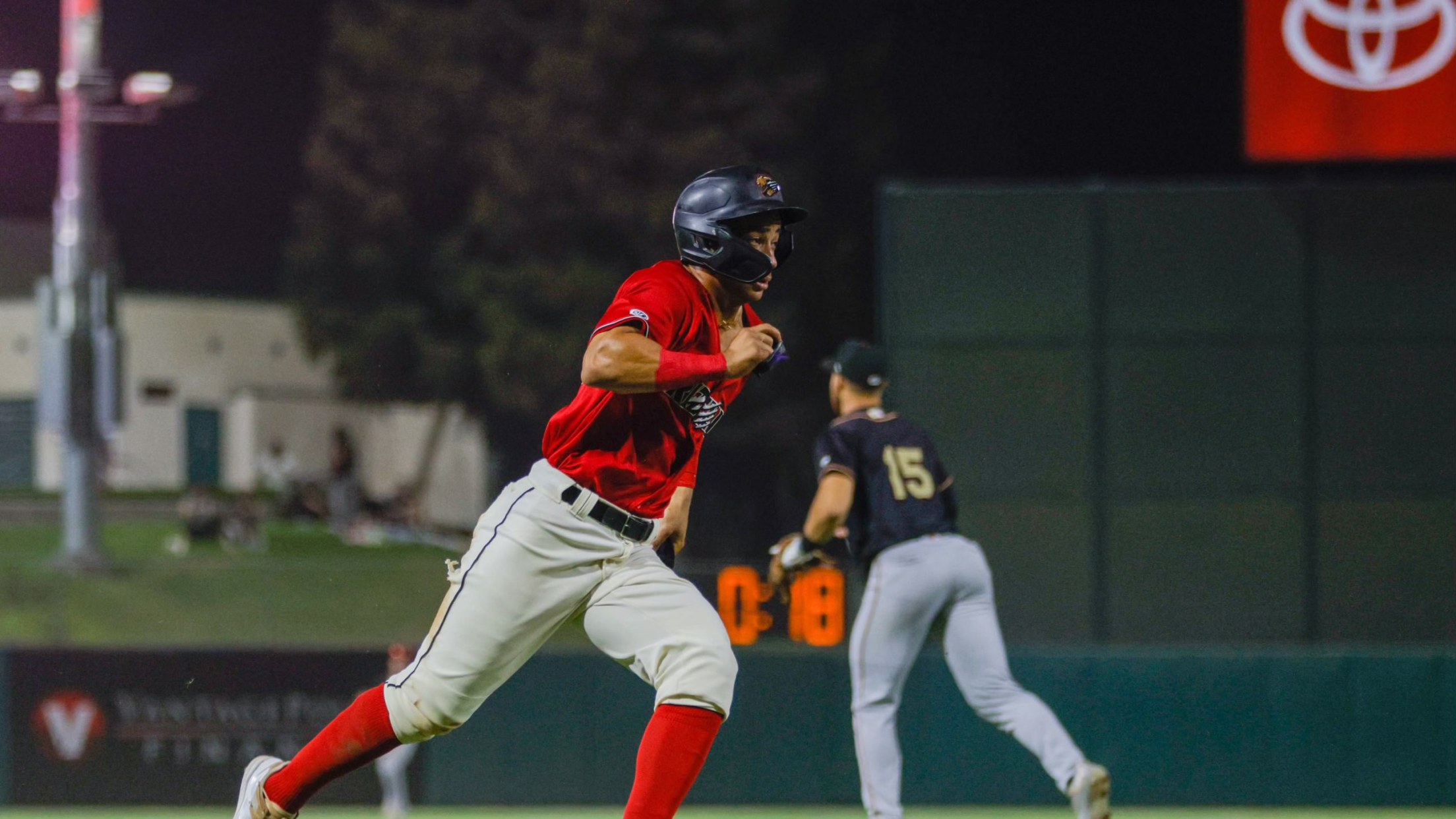 Fresno, CA (Saturday, September 3) – The Fresno Grizzlies (79-46, 38-21) beat the Modesto Nuts (61-64, 31-28) 12-5 Saturday evening from Chukchansi Park. Fresno has won 16 of their last 17 games with seven contests left in the regular season. The Grizzlies brought their Minor League best run differential to
Fresno locks up Modesto 7-4 with key double plays and impressive hitting
Grizzlies finish undefeated at home on Tuesdays (9-0); Defense turns 3 double plays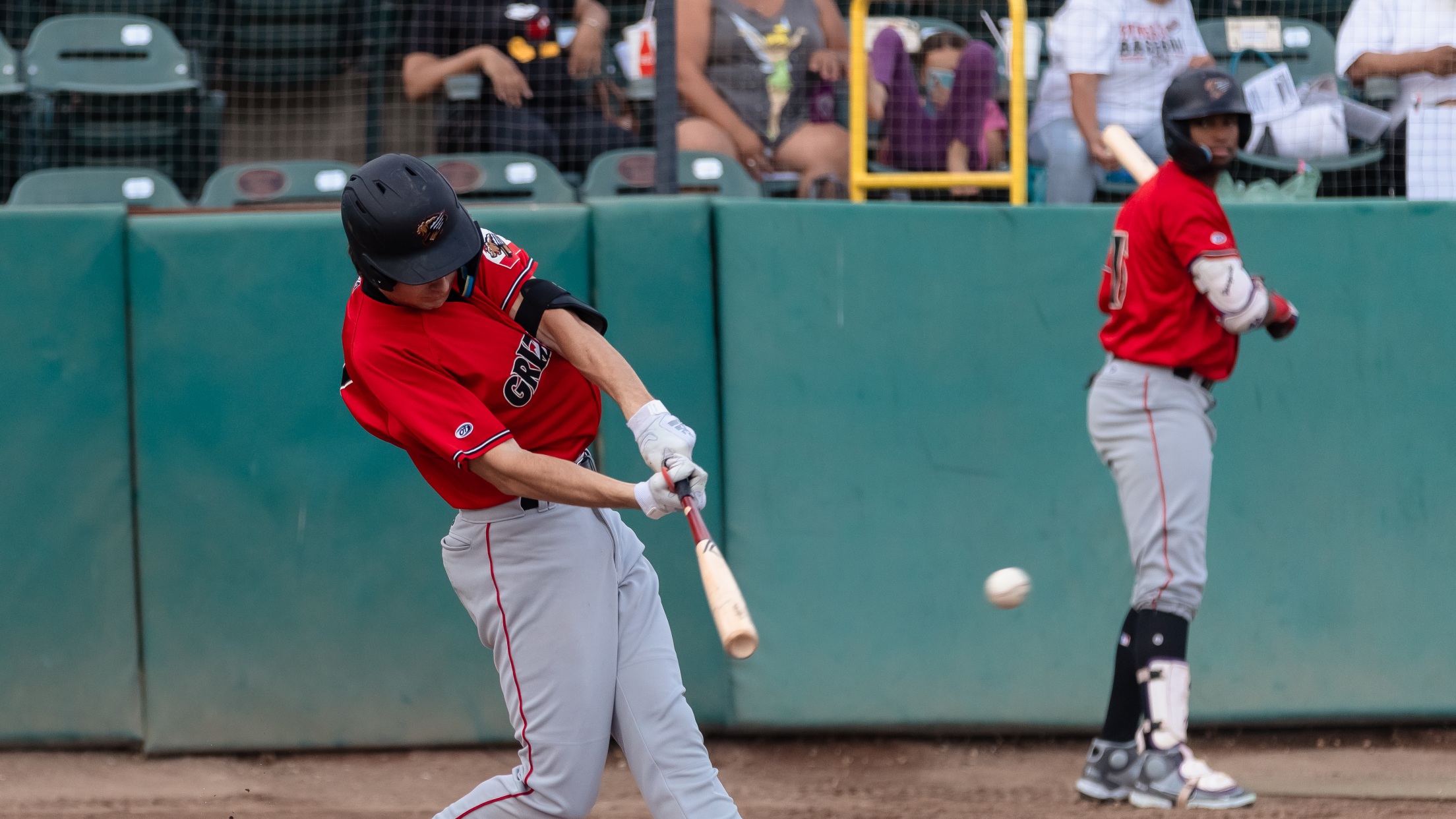 Fresno, CA (Tuesday, August 30) – The Fresno Grizzlies (75-46, 34-21) vanquished the Modesto Nuts (61-60, 31-24) 7-4 Tuesday night from Chukchansi Park. Fresno has won 12 of their last 13 games heading into the final stretch of the regular season. The Grizzlies finished undefeated at home on Tuesdays (9-0)
Bess gives Fresno "Marvel"ous 6-5 (10) walk-off versus Stockton and 10th consecutive victory
Grizzlies enjoy 16th comeback win in 7th inning or later; Cuba Bess: game-winning 1B in 10th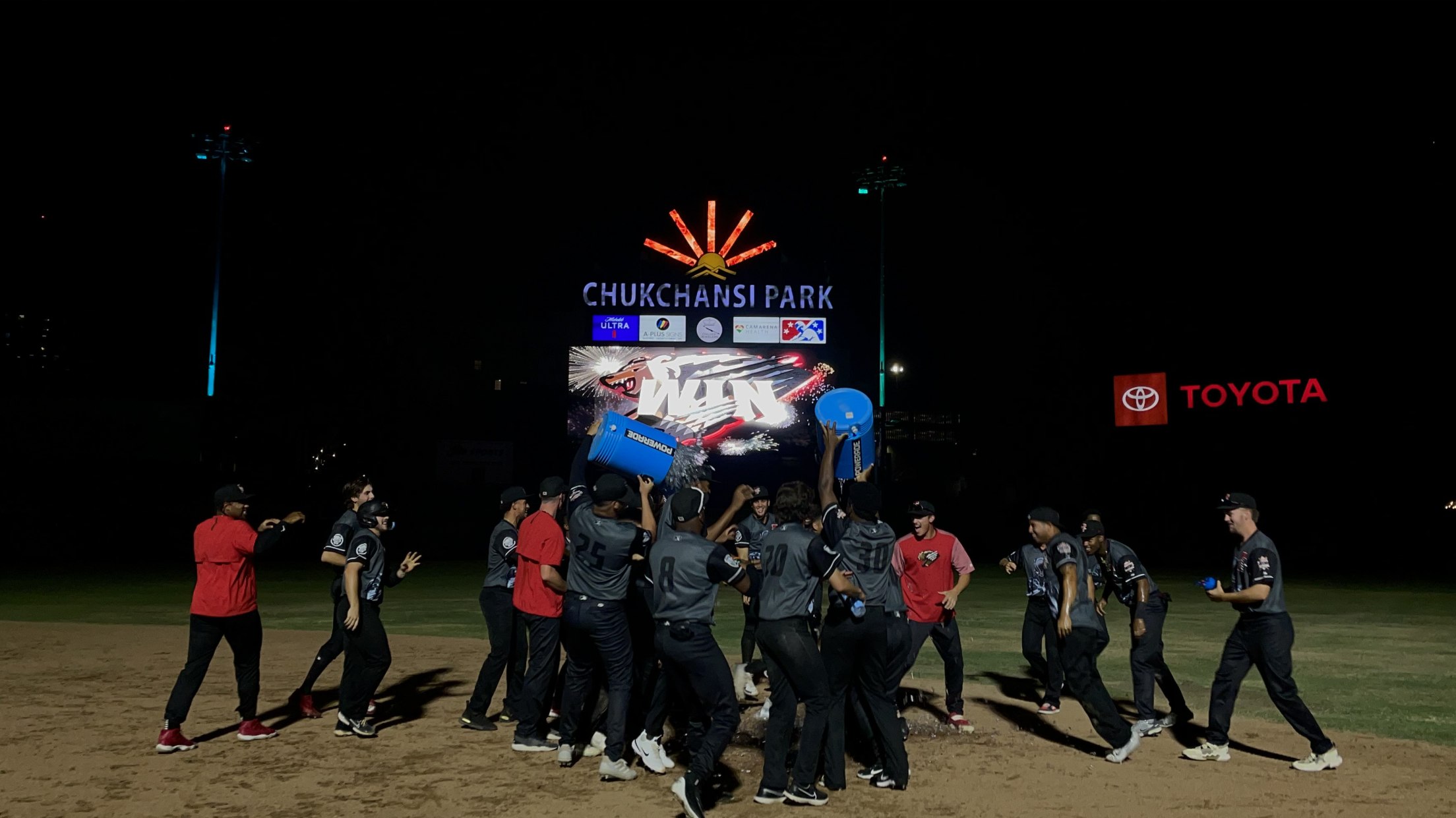 Fresno, CA (Friday, August 26) – The Fresno Grizzlies (73-45, 32-20) walked-off on the Stockton Ports (41-77, 16-36) 6-5 Friday night from Chukchansi Park. With the victory, Fresno improved to 25-3 (+122 run differential, 228-106) versus the Ports this year and 42-10 against Stockton over the past two seasons. The
Nine in a row for Grizzlies; sail past Ports 9-2 Thursday
Juan Brito (3-for-5), Zach Kokoska (1-for-2) and Braxton Fulford (2-for-4) all go deep for Fresno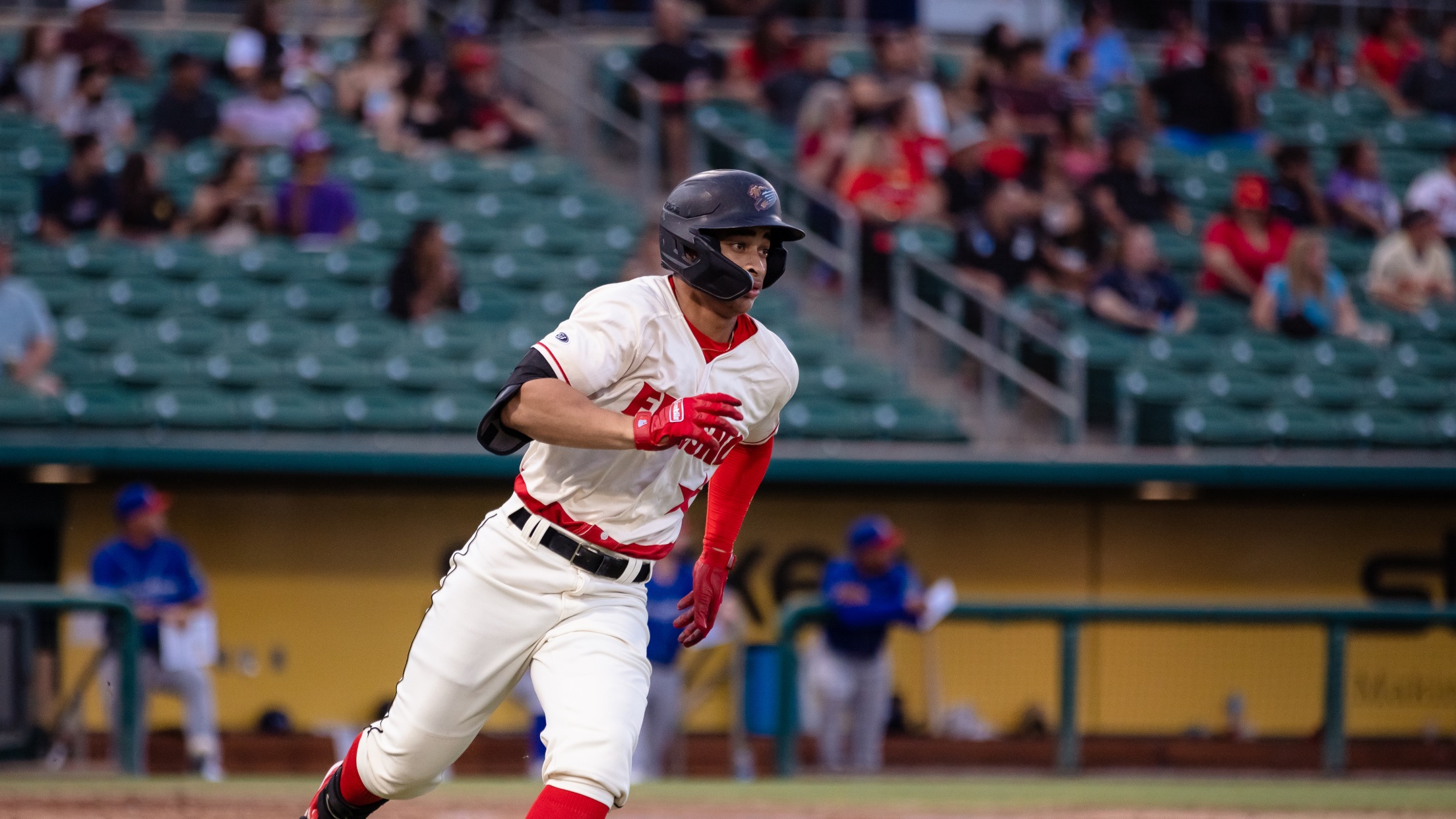 Fresno, CA (Thursday, August 25) – The Fresno Grizzlies (72-45, 31-20) roared past the Stockton Ports (41-76, 16-35) 9-2 Thursday evening from Chukchansi Park. With the victory, Fresno improved to 24-3 (+121 run differential, 222-101) versus the Ports this year and 41-10 against Stockton over the past two seasons. The
Fulford, Fresno finish comeback with 8-7 walk-off double versus Stockton
Grizzlies win 7th straight game (ties season-long) after 3-run 9th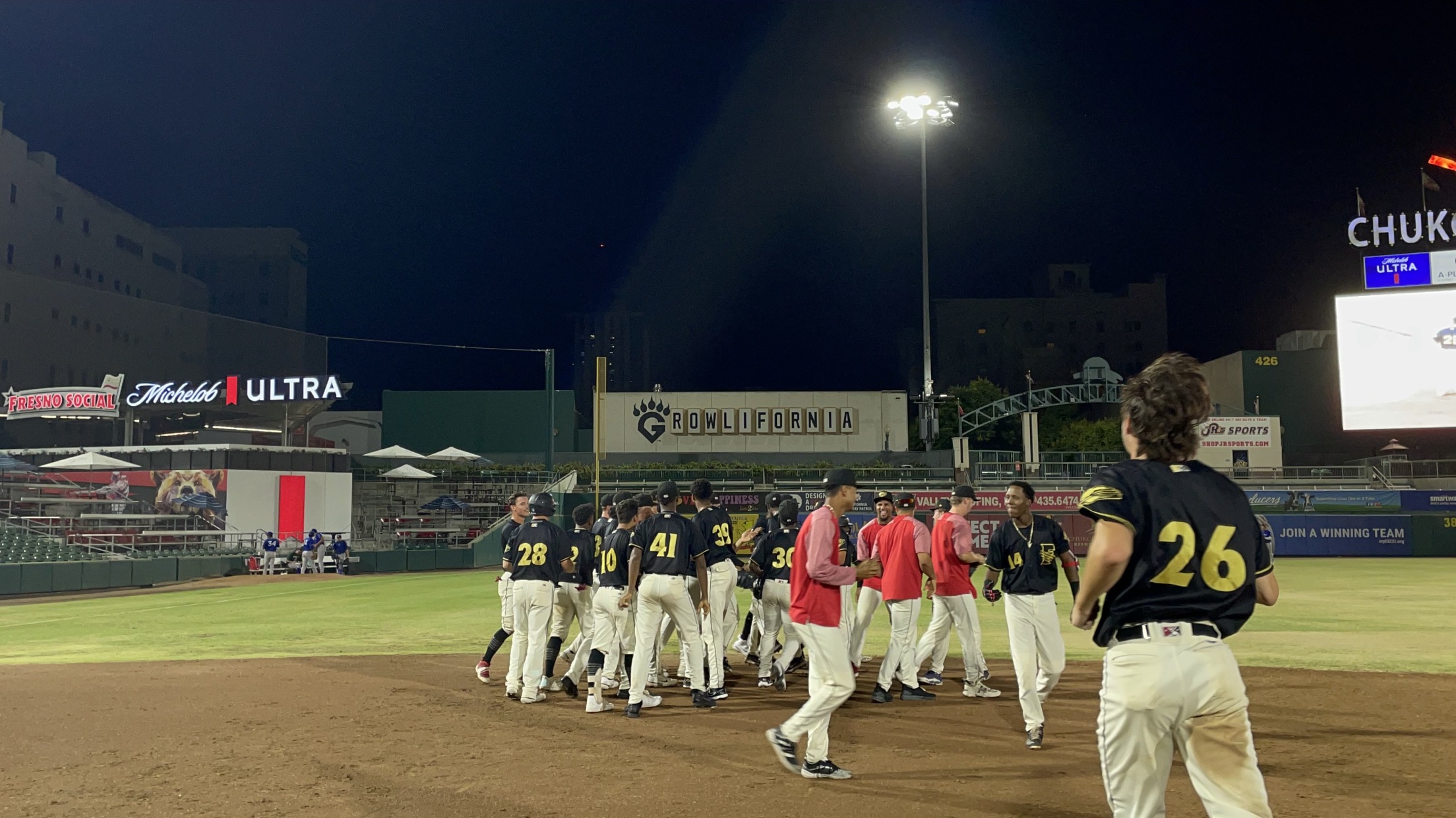 Fresno, CA (Tuesday, August 23) – The Fresno Grizzlies (70-45, 29-20) walked-off on the Stockton Ports (41-74, 16-33) 8-7 Tuesday night from Chukchansi Park. With the triumph, Fresno improved to 22-3 (+113 run differential, 210-97) versus the Ports this year and 39-10 against Stockton over the past two seasons. The
Lewis, Fresno saddles up for a grand time in Visalia; lassoes 10-3 dub 
A.J. Lewis (grand slam) and Braxton Fulford (2-run) go deep; Grizzlies win 12th straight against the Rawhide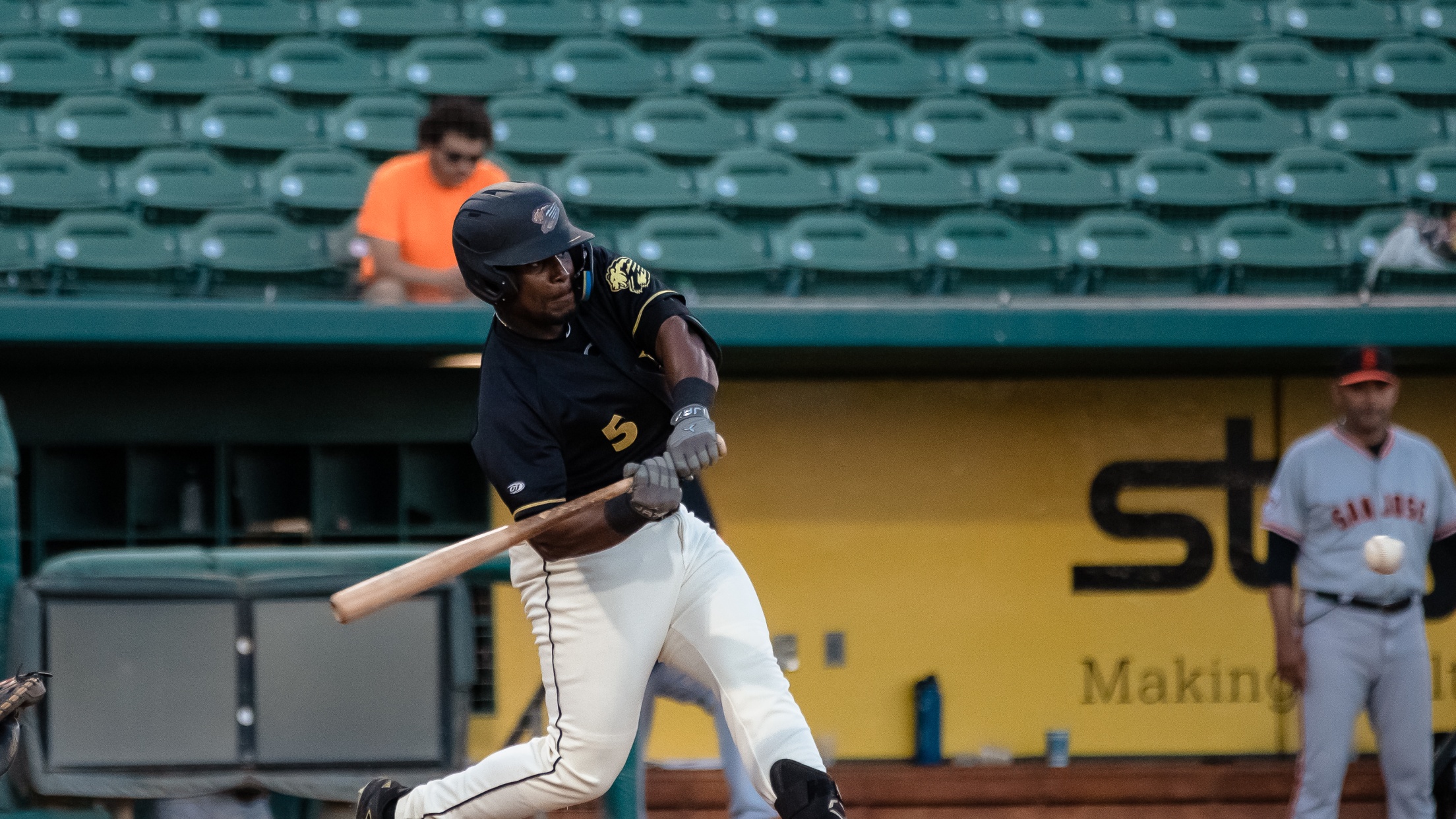 Visalia, CA (Saturday, August 20) – The Fresno Grizzlies (68-45, 27-20) saddled past the Visalia Rawhide (39-74, 19-28) 10-3 Saturday night from Valley Strong Ballpark. With the win, Fresno improved to 34-7 overall against Visalia in the last two seasons, outscoring the Rawhide 289-175. The Grizzlies have won 12 straight
Barnburner in Visalia ends in 10-8 victory for Fresno 
Grizzlies have won 10 straight against the Rawhide; Fresno scored 2 runs in the 9th in a tied game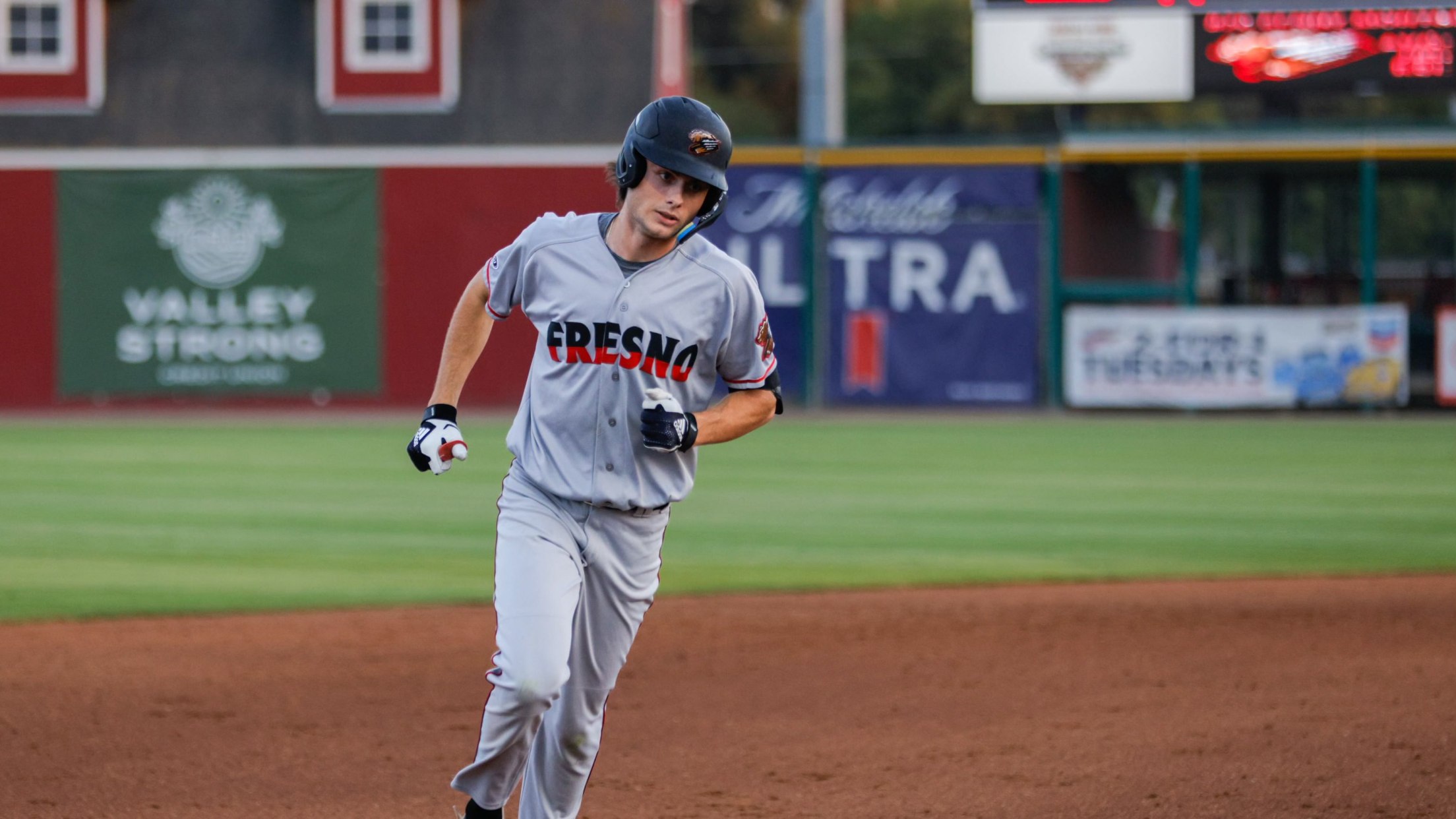 Visalia, CA (Thursday, August 18) – The Fresno Grizzlies (66-45, 25-20) survived the Visalia Rawhide (39-72, 19-26) 10-8 Thursday evening from Valley Strong Ballpark. With the win, Fresno improved to 32-7 overall against Visalia in the last two seasons, outscoring the Rawhide 264-167. The Grizzlies have won 10 straight against
Kings of the Hill: Fresno pitching baffles Visalia 6-1 in Jaden Hill's debut
Jaden Hill: 3.0 IP, 3 H, 0 R, 0 BB, 7 K; Bullpen: 6.0 IP, 4 H, 1 R, 0 BB, 4 K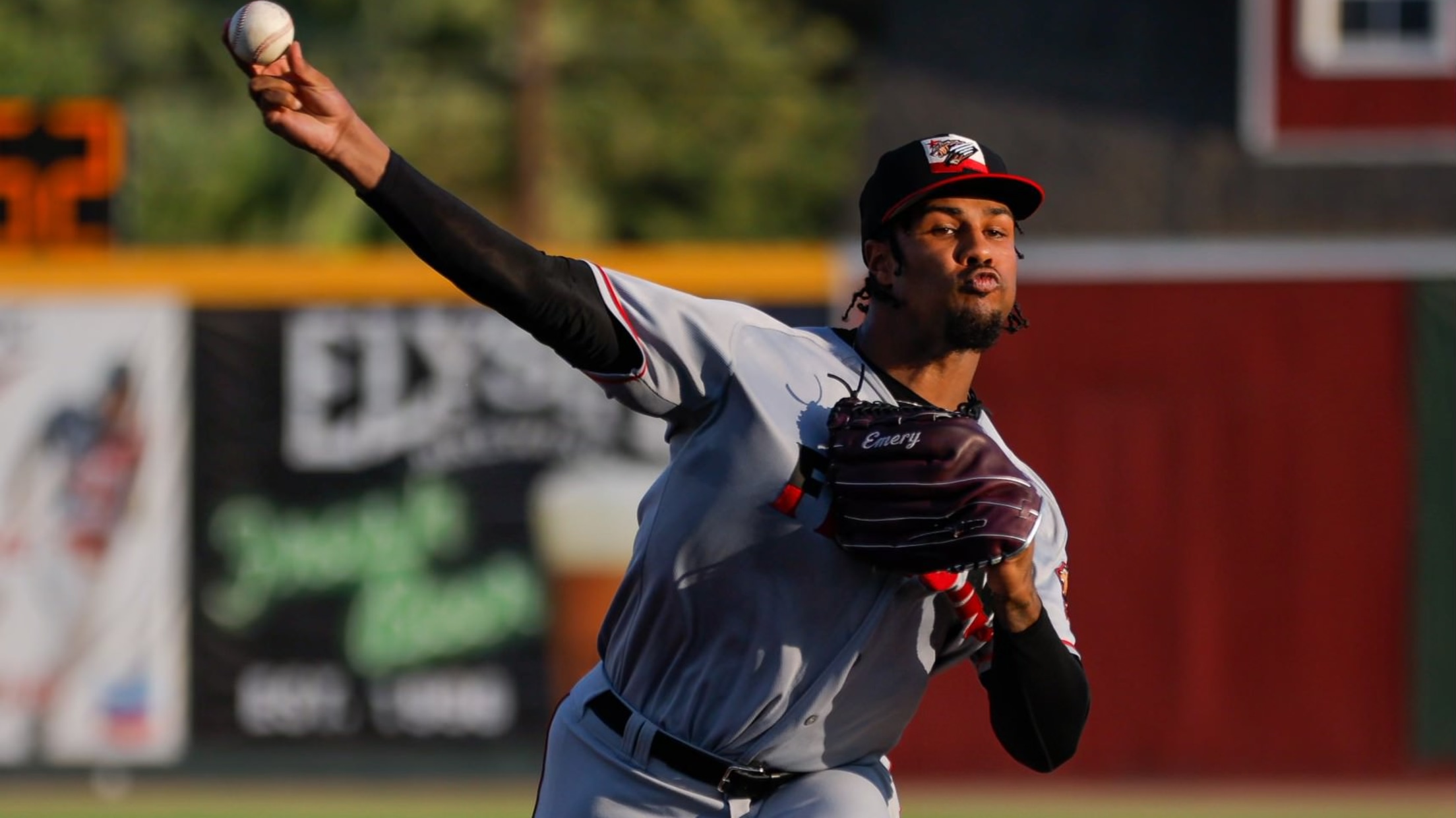 Visalia, CA (Wednesday, August 17) – The Fresno Grizzlies (65-45, 24-20) bewildered the Visalia Rawhide (39-71, 19-25) 6-1 Wednesday night from Valley Strong Ballpark. With the win, Fresno improved to 31-7 overall against Visalia in the last two seasons, outscoring the Rawhide 254-159. The Grizzlies have won nine straight against
Fernandez joins record books, but Grizzlies lose 13-9 slugfest to 66ers
Yanquiel Fernandez: 10th all-time in Grizzlies single-season doubles; Bryce McGowan: 2.0 IP, 0 R, 5 K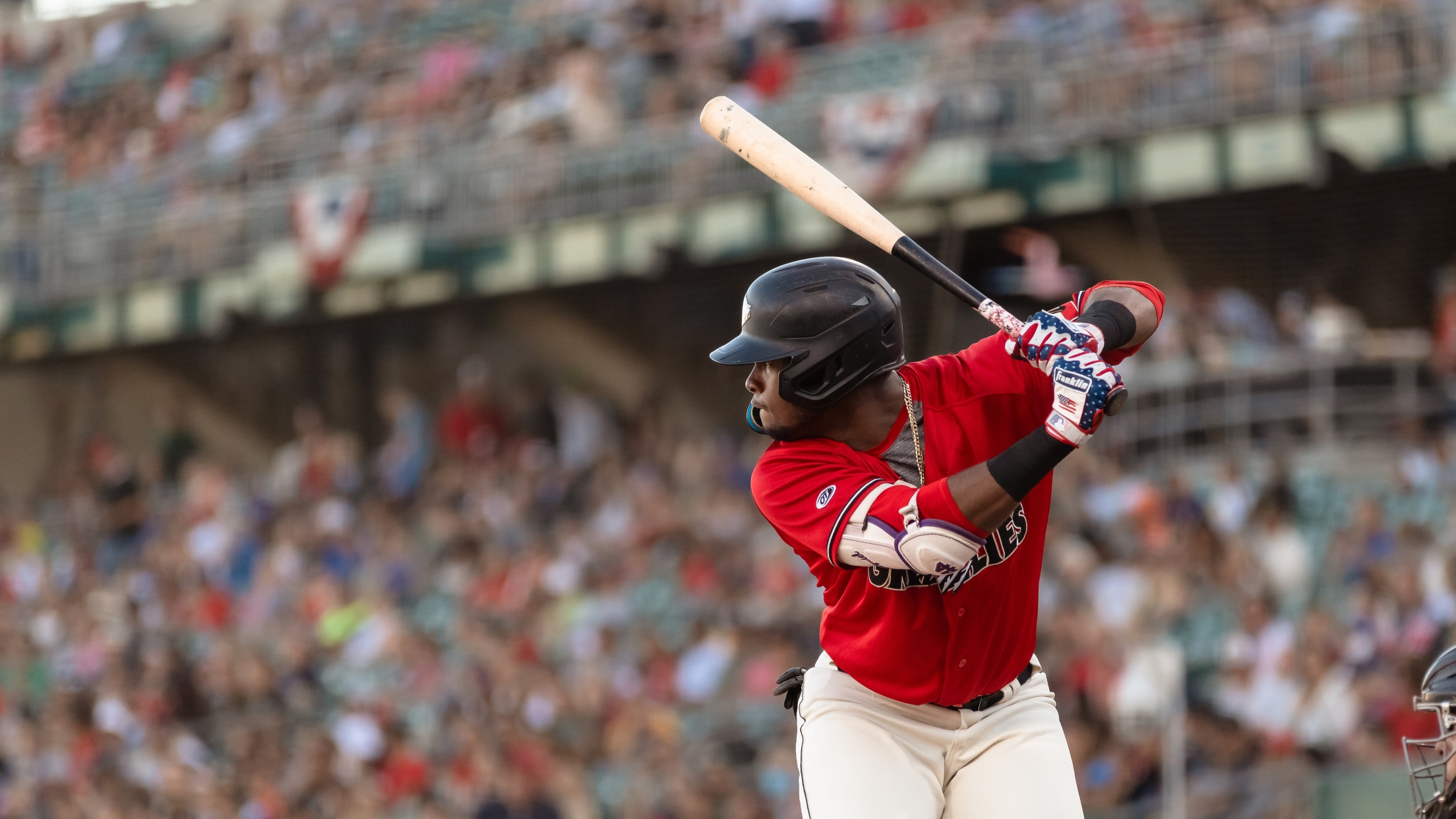 San Bernardino, CA (Sunday, August 14) – The Fresno Grizzlies (63-45, 22-20) were out-slugged by the Inland Empire 66ers (56-52, 24-18) 13-9 Sunday evening from San Manuel Stadium. The squads played eerily similar series in back-to-back seasons, with the Grizzlies taking the first three contests and the 66ers winning the
Déjà Vu! Fresno displays comeback claws in 8th again; beats San Jose 8-4 for series triumph 
Grizzlies bring 11 batters to the plate and score six runs in 8th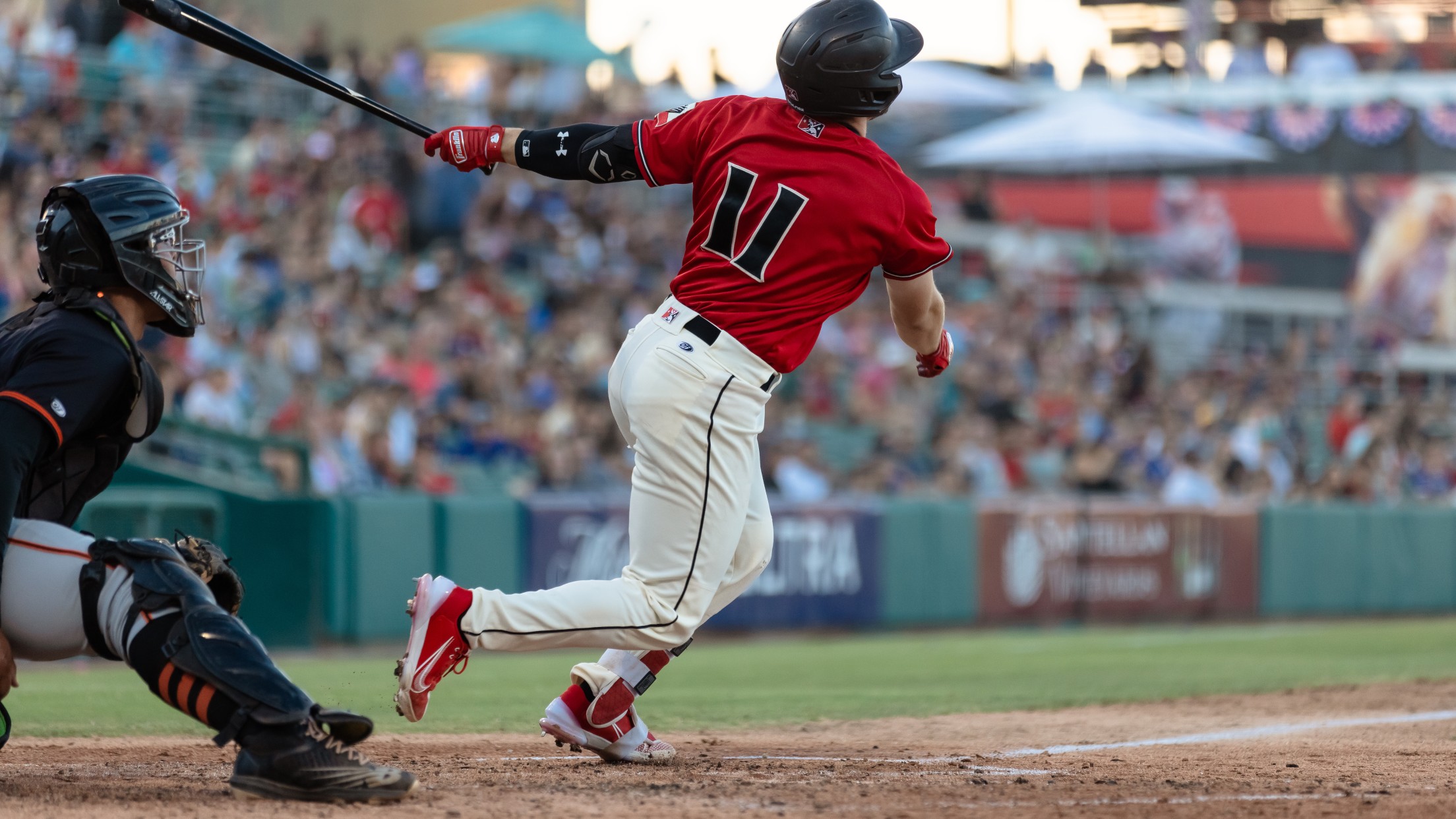 Fresno, CA (Sunday, August 7) – The Fresno Grizzlies (60-42, 19-17) clawed past the San Jose Giants (58-44, 18-18) 8-4 Sunday evening from Chukchansi Park. The Grizzlies comeback claws were on full display in the eighth inning for the second straight night. Fresno brought 11 batters to the plate, scoring
Home Sweet Home: Grizzlies roar past Giants 20-5 for 9th straight win at Chukchansi Park
Juan Guerrero smacks 2 triples, tying Grizzlies single-game franchise record; Yanquiel Fernandez: 3B, 5 RBI (tied for most RBI by a 2022 Fresno batter)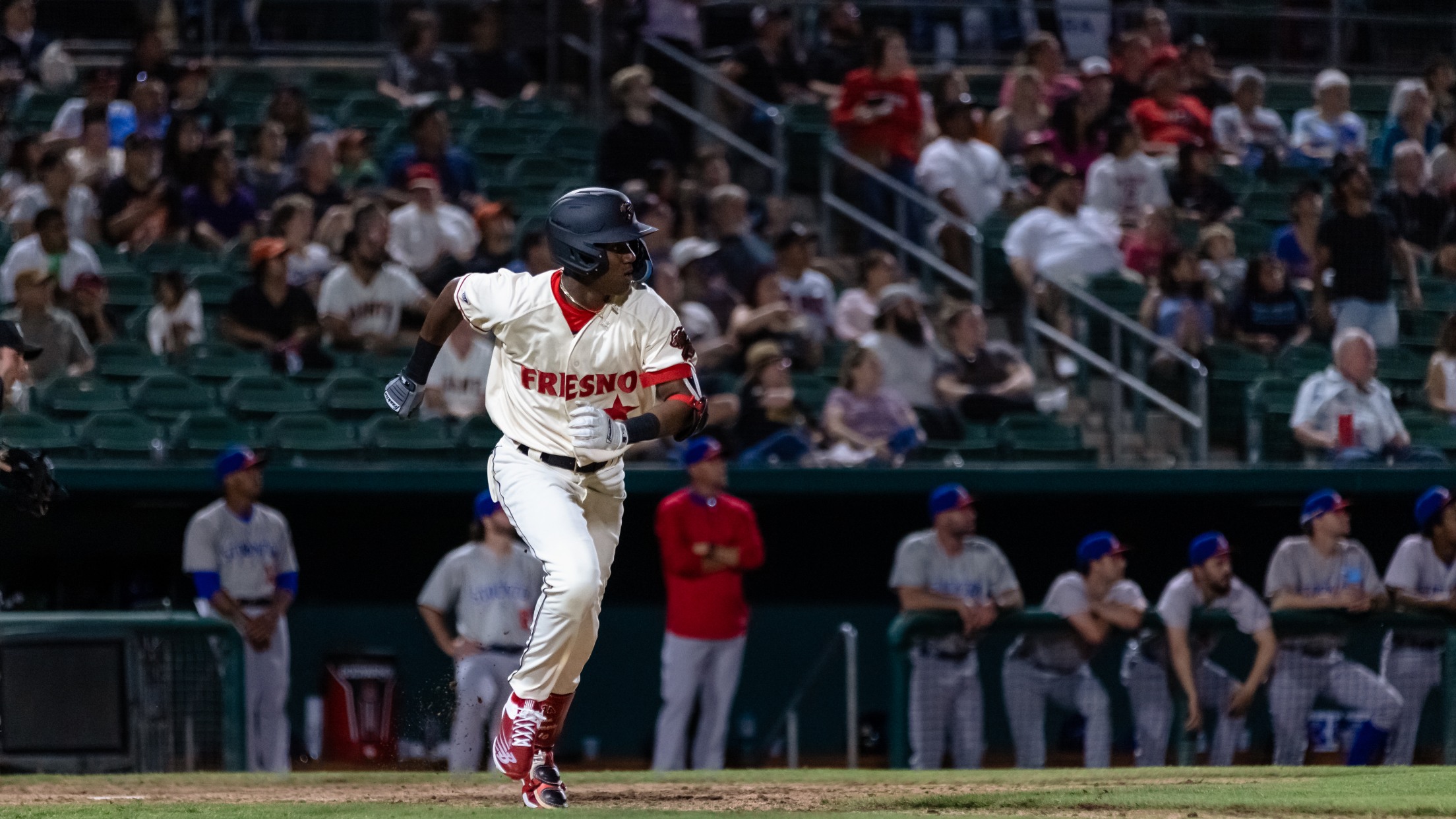 Fresno, CA (Tuesday, August 2) – The Fresno Grizzlies (57-40, 16-15) started August on the right paw, routing the San Jose Giants (56-41, 16-15) 20-5 Tuesday evening from Chukchansi Park. Fresno won their ninth straight game at home, tying a season-long and improved to 33-16 overall. The Grizzlies have defeated
Fulford, Guerrero shine in Grizzlies 9-8 (10) walk-off loss to pesky Nuts
Braxton Fulford: HR, 3 RBI, 2 R; Juan Guerrero: 3-for-5, 3B, 2 RBI, 2 R, SB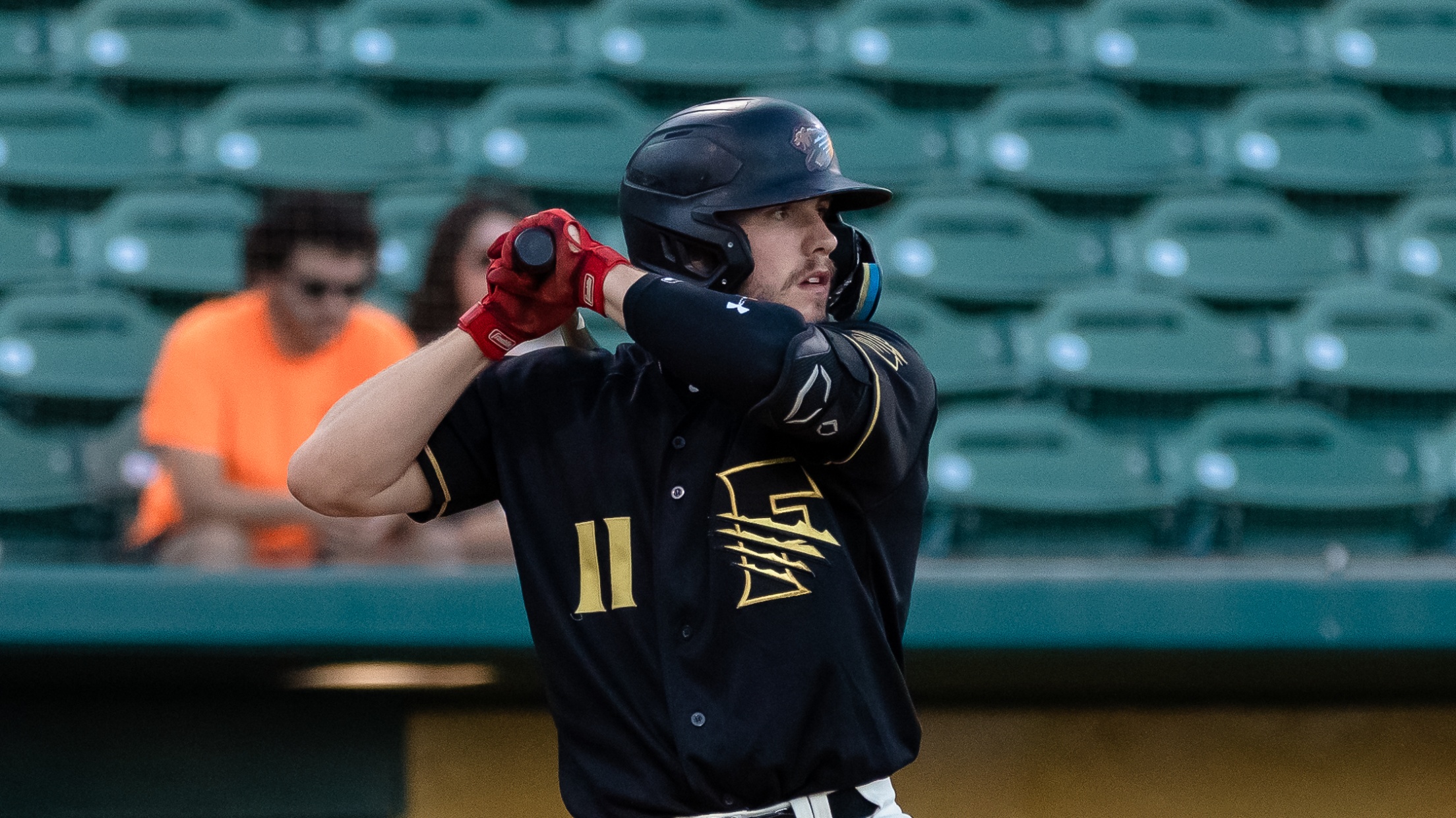 Modesto, CA (Saturday, July 30) – The Fresno Grizzlies (56-39, 15-14) were walked-off on by the Modesto Nuts (47-48, 17-12) 9-8 in 10 frames Saturday evening from John Thurman Field. Fresno suffered a series defeat and dropped their eighth game in nine tries against Modesto. The Grizzlies are now 2-3
Lowriders de Fresno cruise past Los Alebrijes de Modesto 10-4 on Friday
Ben Sems and Yanquiel Fernandez: HR, 3B, 2B, 7 RBI; Case Williams earns 9th win of season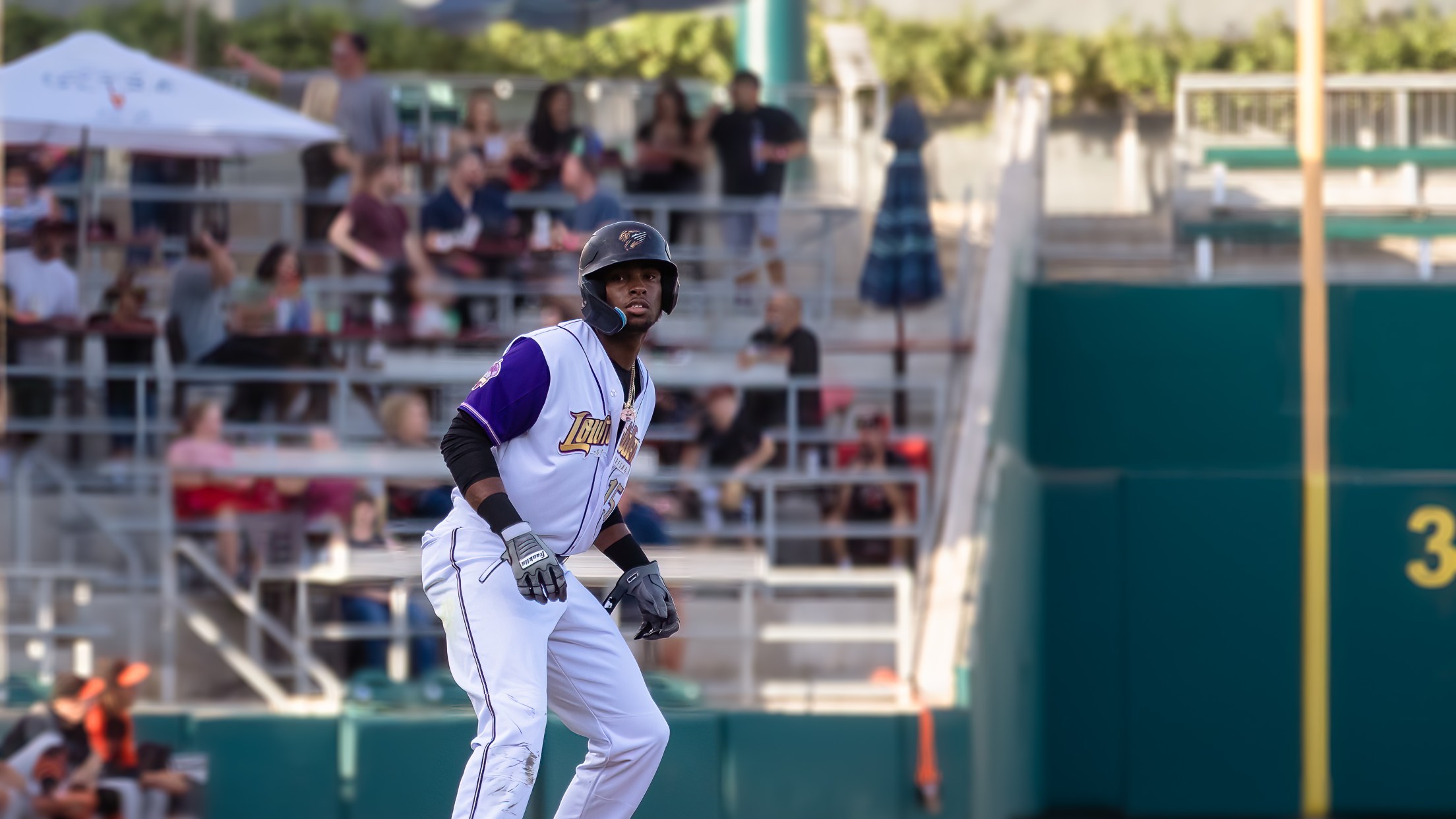 Modesto, CA (Friday, July 29) – Vroom! In celebration of Minor League Baseball's Copa de la Diversion, the Lowriders de Fresno (56-38, 15-13) cruised past the Los Alebrijes de Modesto (46-48, 16-12) 10-4 Friday night from John Thurman Field. With the triumph, Fresno snapped their seven-game losing streak on the
Kokoska's big evening not enough as Fresno falls 8-6 to Modesto 
Zach Kokoska: 3-for-3, HR, 2 2B, 2 RBI, R, BB; Grizzlies lose 5th straight road game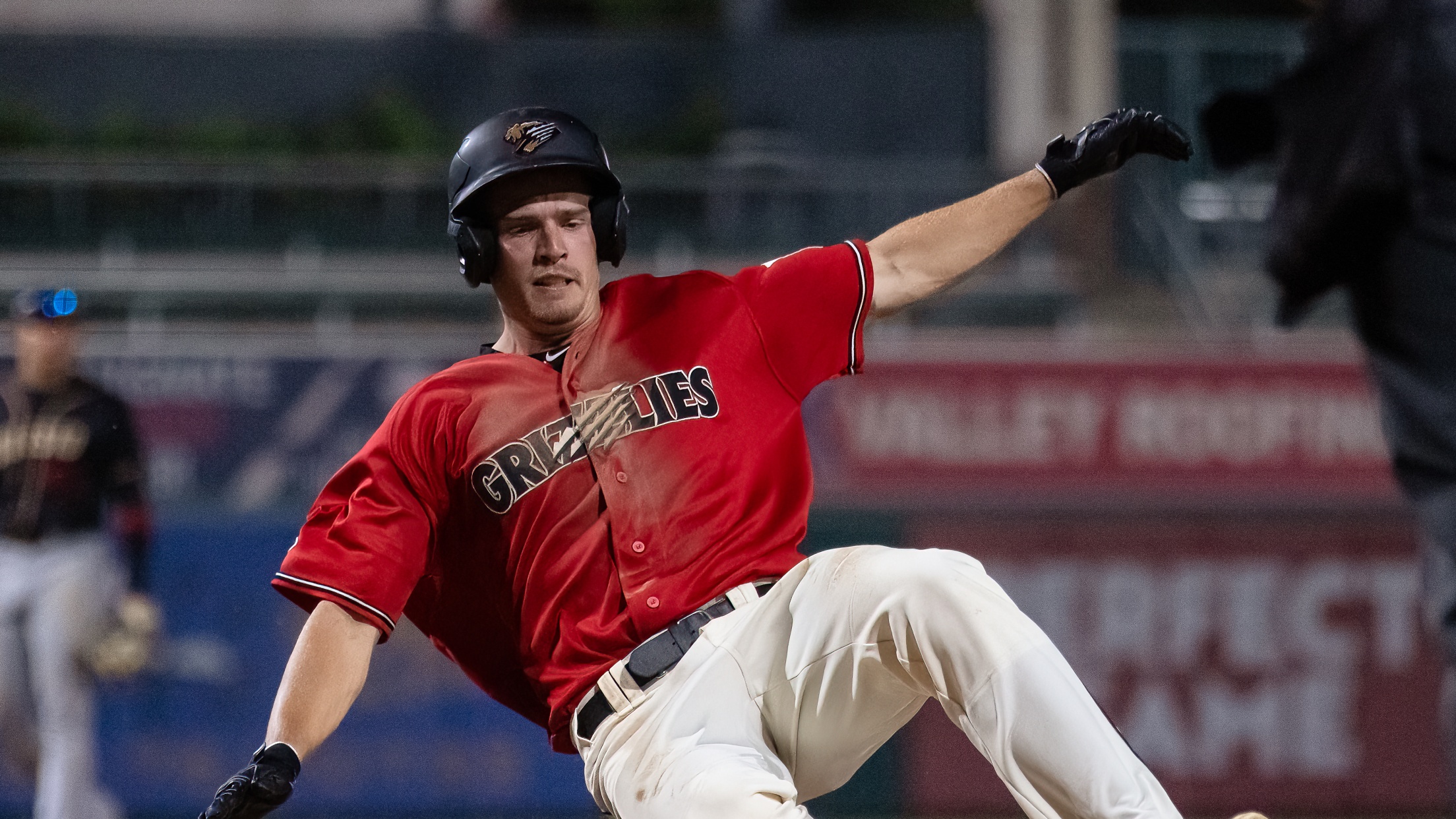 Modesto, CA (Tuesday, July 26) – The Fresno Grizzlies (55-36, 14-11) dropped an 8-6 affair to the Modesto Nuts (44-47, 14-11) Tuesday evening from John Thurman Field. Fresno lost their fifth straight road contest, tying a season-long and stumbled to Modesto for the fifth consecutive time. The Grizzlies are now
Tacos offense sizzles late in 5-4 triumph over Ports
Fresno scores 3 runs in the 8th; Fulford ties game with 2-run HR; Sems races home on wild pitch, winning run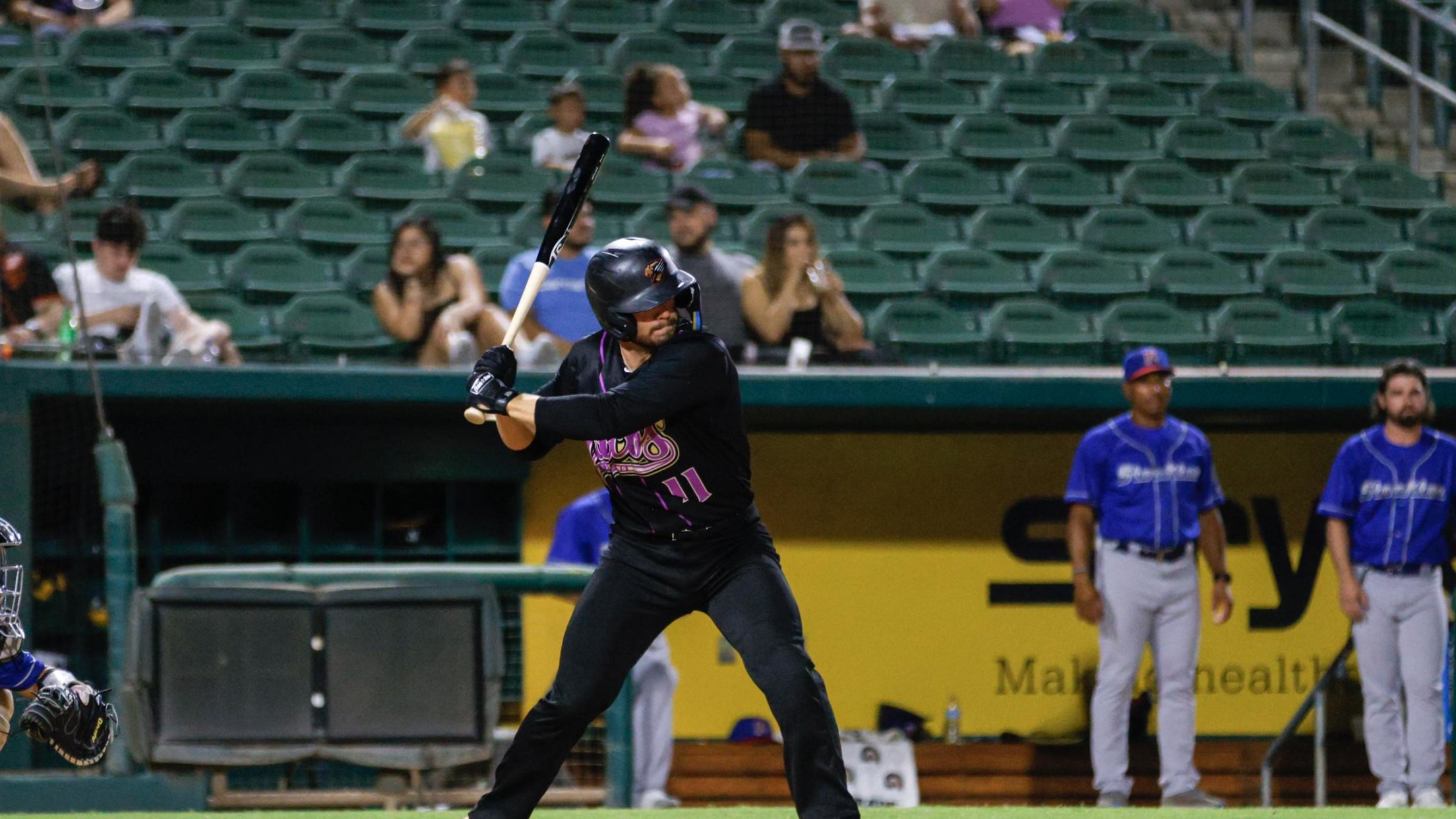 Fresno, CA (Friday, July 22) – The Fresno Tacos (53-35, 12-10) served up a 5-4 comeback victory over the Stockton Ports (32-56, 7-15) Friday evening from Chukchansi Park. With the triumph, the Tacos improved to 13-3 in the first game of a series (8-1 at Chukchansi Park) and won their
Rancho Cucamonga capitalizes on walks; Fresno falls 13-8 in first-ever visit to LoanMart Field
Grizzlies pitching issues season-highs in runs, walks; Grizzlies offense blasts four homers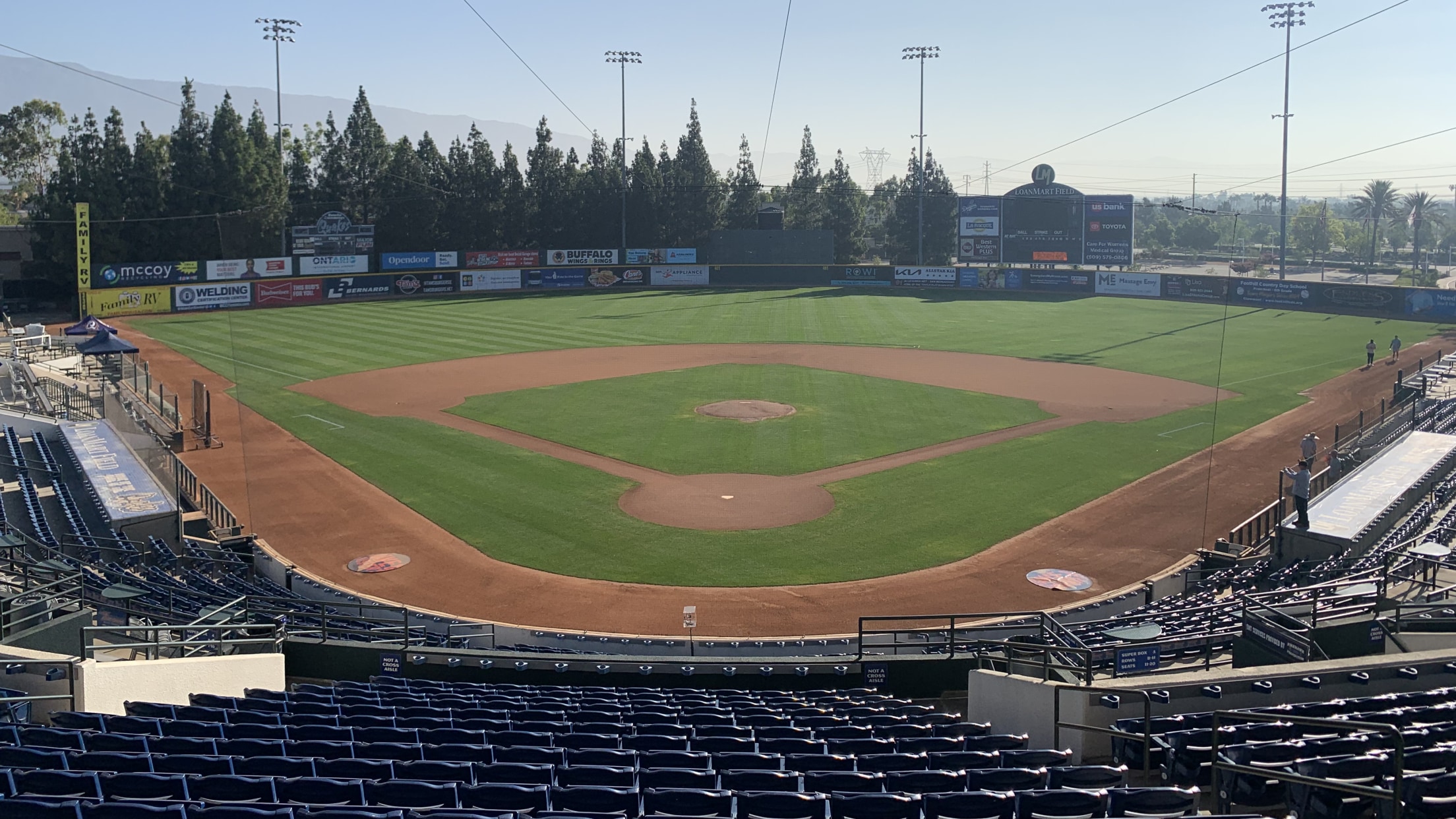 Rancho Cucamonga, CA (Tuesday, July 12) – The Fresno Grizzlies (51-31, 10-6) fell to the Rancho Cucamonga Quakes (43-39, 7-9) 13-8 Tuesday morning in their first-ever visit to LoanMart Field. Fresno saw their five-game winning streak come to an end and dropped to 9-4 against Rancho Cucamonga over the past
Case Williams and Fresno offense lay down the law, gavel San Jose 13-2
Case Williams: 6.0 IP, 2 H, 2 R, 4 K; Four Grizzlies batters collect multi-hits and runs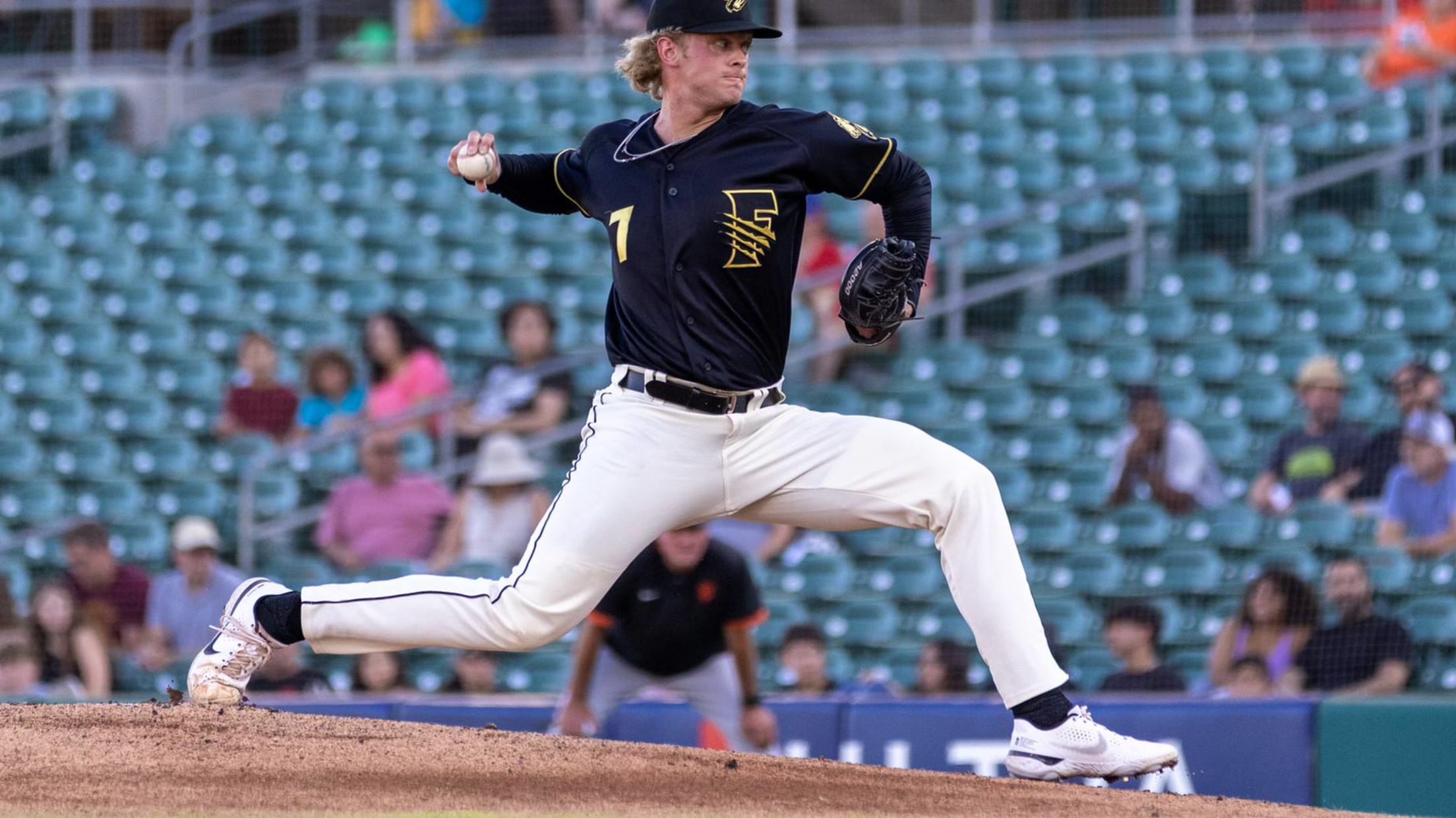 Fresno, CA (Wednesday, July 6) – The Fresno Grizzlies (47-30, 6-5) thundered past the San Jose Giants (46-31, 6-5) 13-2 Wednesday evening from Chukchansi Park. With the triumph, the Grizzlies ended their six-game skid to the Giants and their five-contest home losing streak. The 11-run margin is the biggest differential
July 4th sellout crowd of 11,302 at Chukchansi Park watches Grizzlies drop 4-1 contest to Giants
Ninth-highest attended Minor League baseball game this season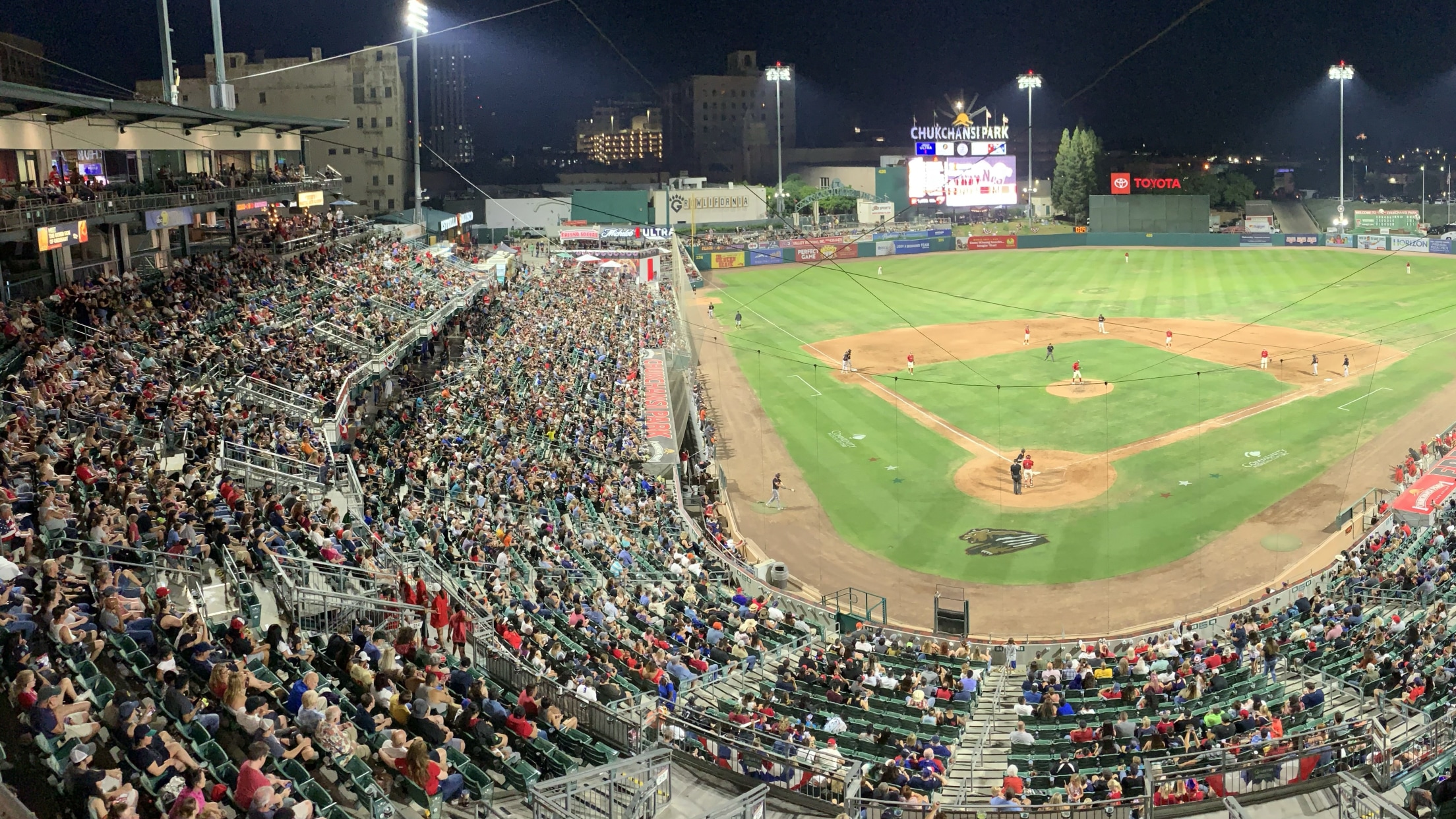 Fresno, CA (Monday, July 4) – In front of a July 4th sellout crowd of 11,302, the Fresno Grizzlies (46-30, 5-5) fell to the San Jose Giants (46-30, 6-4) 4-1 Monday night at Chukchansi Park. It was the Grizzlies first home defeat to open a series (12-2 overall) and sixth
Slugfest in Stockton: Fresno snaps skid with 22-2 rout at Banner Island Ballpark
Grizzlies blast season-high 6 clouts, including back-to-back-to-back homers; ties largest margin of victory in franchise history
Stockton, CA (Tuesday, June 28) – The Fresno Grizzlies (42-28, 1-3) roared past the Stockton Ports (25-45, 0-4) 22-2 Tuesday night from Banner Island Ballpark. Fresno's 20-run margin of victory tied the franchise record that was initially set on June 30, 2016, against the Salt Lake Bees (23-3) at Smith's
Giants play spoiler, walk-off on Grizzlies 6-5 (10) as magic number remains at two
Fresno needs one win in San Jose to clinch first half title and a playoff berth
San Jose, CA (Thursday, June 16) – The Fresno Grizzlies (39-21) dropped a 6-5 (10) heartbreaker to the San Jose Giants (34-26) Thursday night from Excite Ballpark. Fresno fell to 2-2 in extra innings and suffered their first free baseball road loss of the year. The Grizzlies have to win
Fresno on wrong end of homer barrage, fall 12-6 to San Jose
Grizzlies remain one win away from clinching first half title and a playoff berth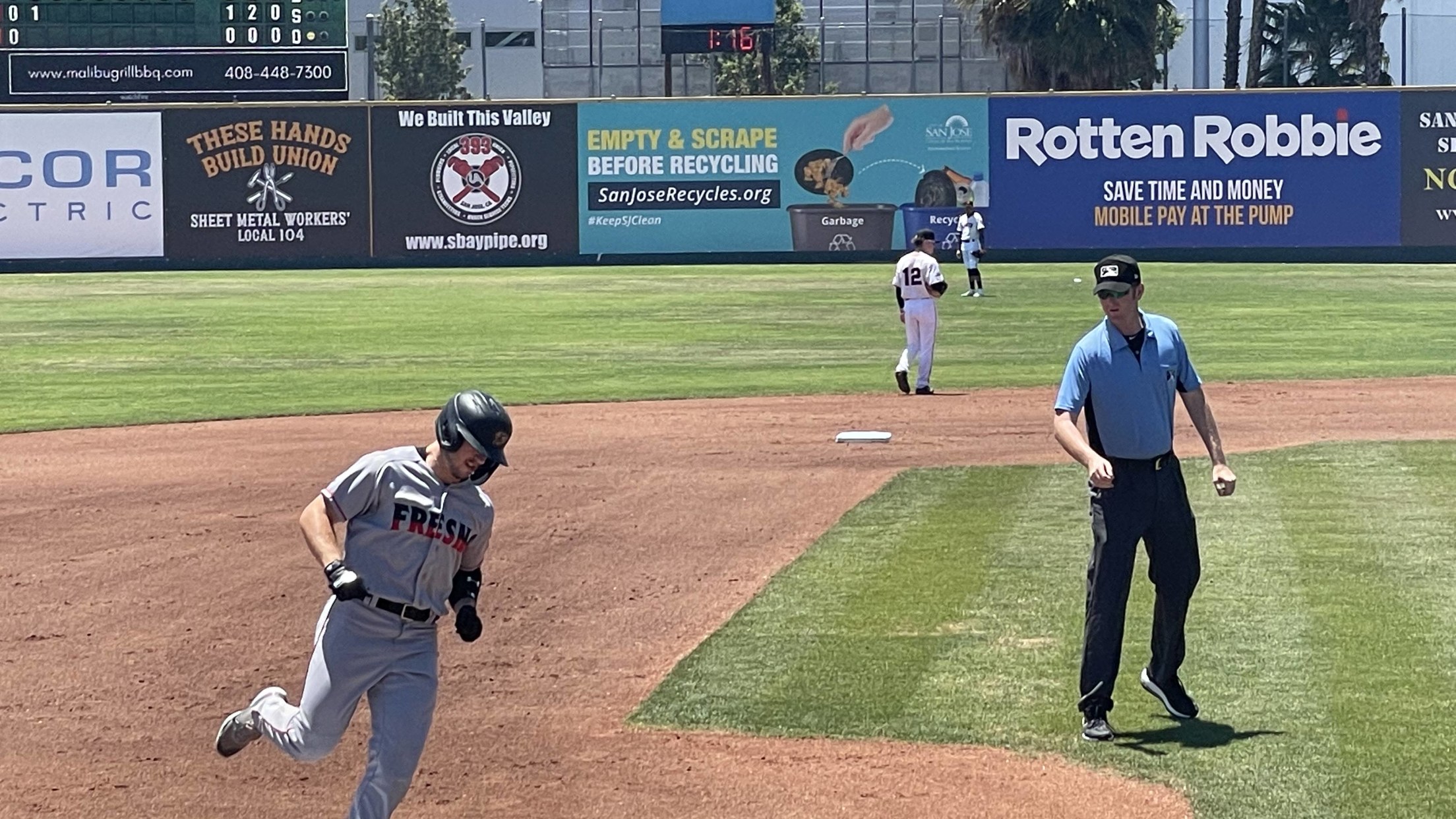 San Jose, CA (Wednesday, June 15) – The Fresno Grizzlies (39-20) fell to the San Jose Giants (33-26) 12-6 Wednesday afternoon from Excite Ballpark. Fresno saw their seven-game winning streak come to an end and have split the first eight games in San Jose this year. The Grizzlies have to