Tortugas trample Hammerheads in series opener, 9-5
Jack Rogers reaches base five times to help Daytona capture fourth-straight win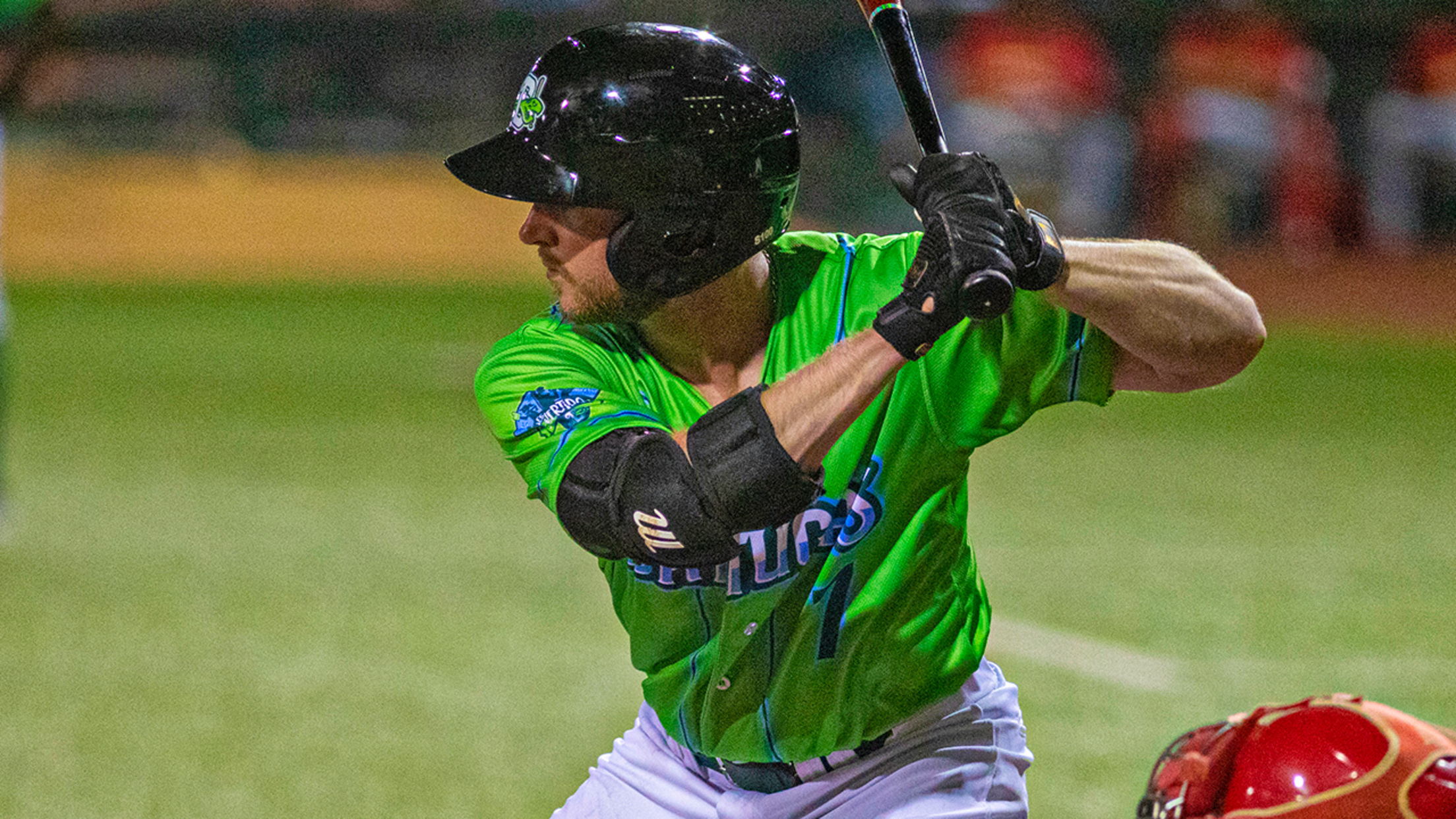 DAYTONA BEACH, Fla. — 1B Jack Rogers reached base five times and tied a career-best with three hits, as the Daytona Tortugas captured their fourth-straight victory with a 9-5 triumph over the Jupiter Hammerheads in front of 1,793 fans at Jackie Robinson Ballpark. Jupiter (33-29) snatched an early lead, picking
Callihan carries Tortugas to 11-7 win over Flying Tigers
21-year-old ties career-high four hits, as Daytona takes advantage of seven-run first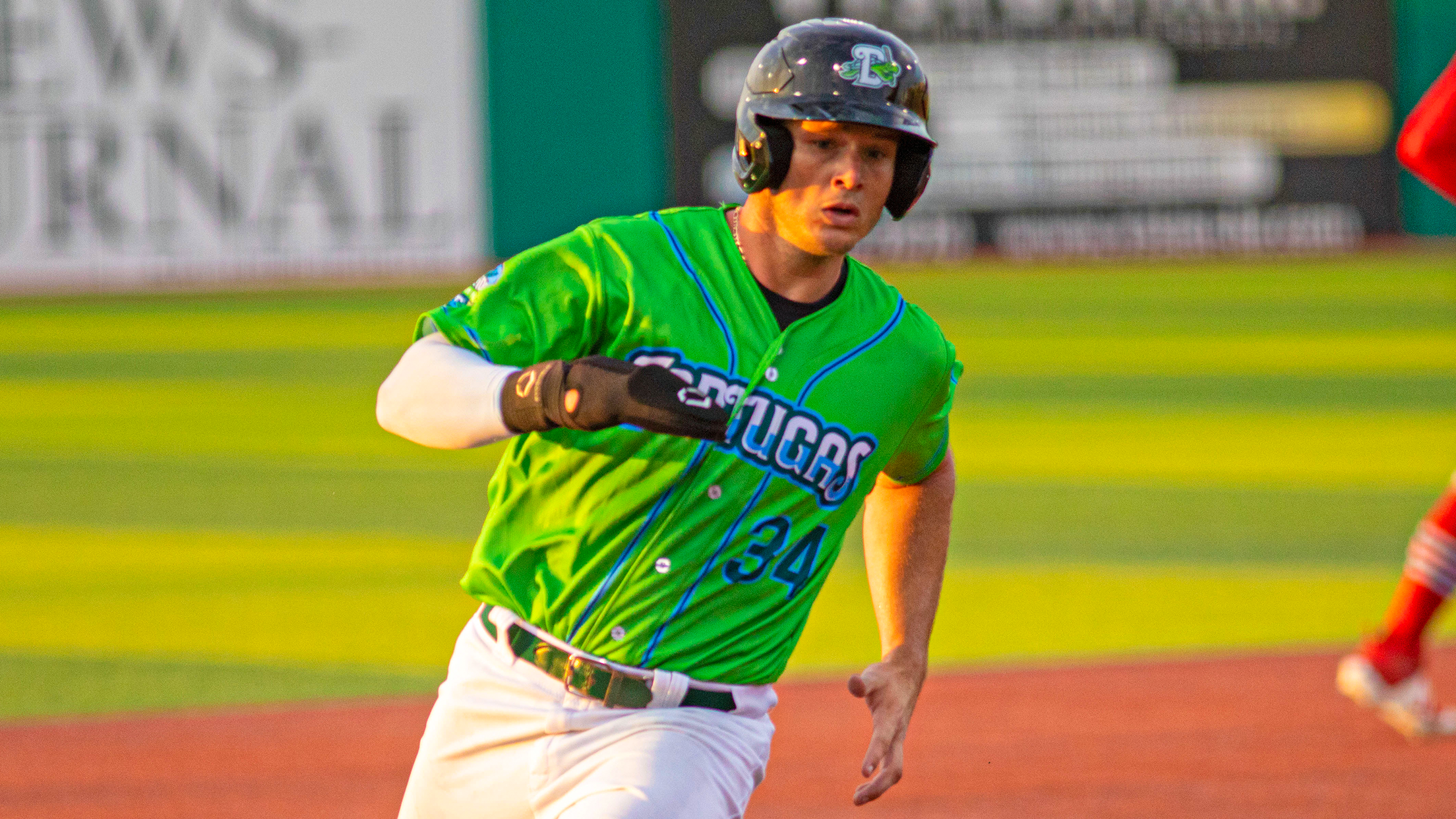 LAKELAND, Fla. — After tying a career-high with four runs batted in on Friday, 2B Tyler Callihan matched a career-best with four knocks on Saturday. He and Daytona utilized a seven-run first inning to their benefit, as the Tortugas topped the Lakeland Flying Tigers, 11-7, from Publix Field at Joker
Tortugas throttle Flying Tigers, 12-8, to snap skid
Callihan ties career-high in RBI, Creal matches career-best in hits to end three-game slide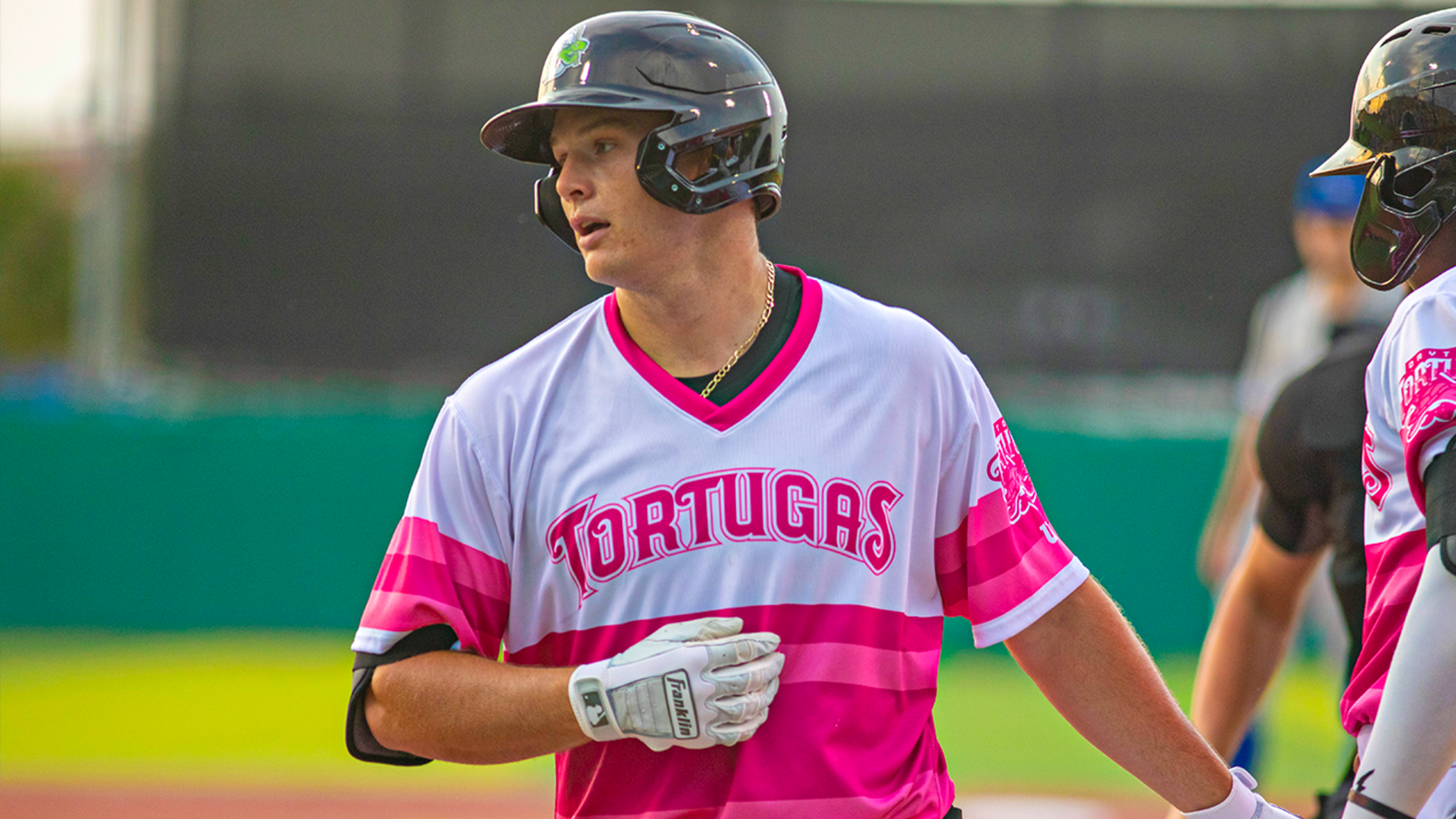 LAKELAND, Fla. — 2B Tyler Callihan tied a career-high with four runs batted in, while RF Ashton Creal matched a career-best with three hits, as the Daytona Tortugas snapped a three-game losing streak with a 12-8 victory over the Lakeland Flying Tigers on Friday night from Publix Field at Joker
Flying Tigers trip up Tortugas in doubleheader sweep
Lakeland gets go-ahead three-run homer in sixth in opener; Throw out tying run at plate to win nightcap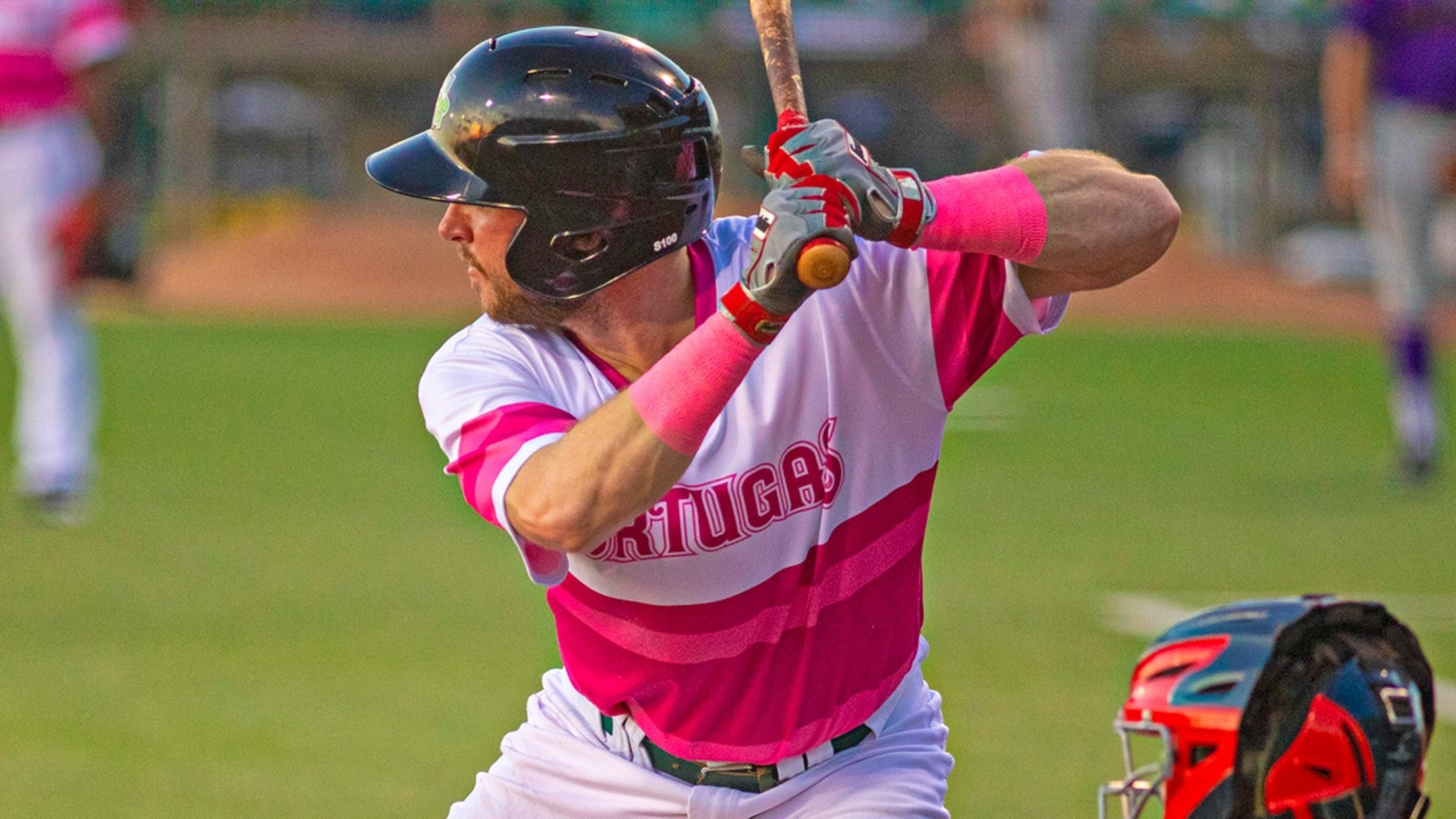 LAKELAND, Fla. — Daytona's road woes would not be vanquished on Thursday. DH José De La Cruz clubbed a go-ahead three-run home run in the sixth inning of the opener, while the Tortugas' tying run was thrown out at the dish for the final out of the game in the
'Tugas rally to clip Cardinals, 7-5, in finale
Tortugas erase three-separate deficits to earn series split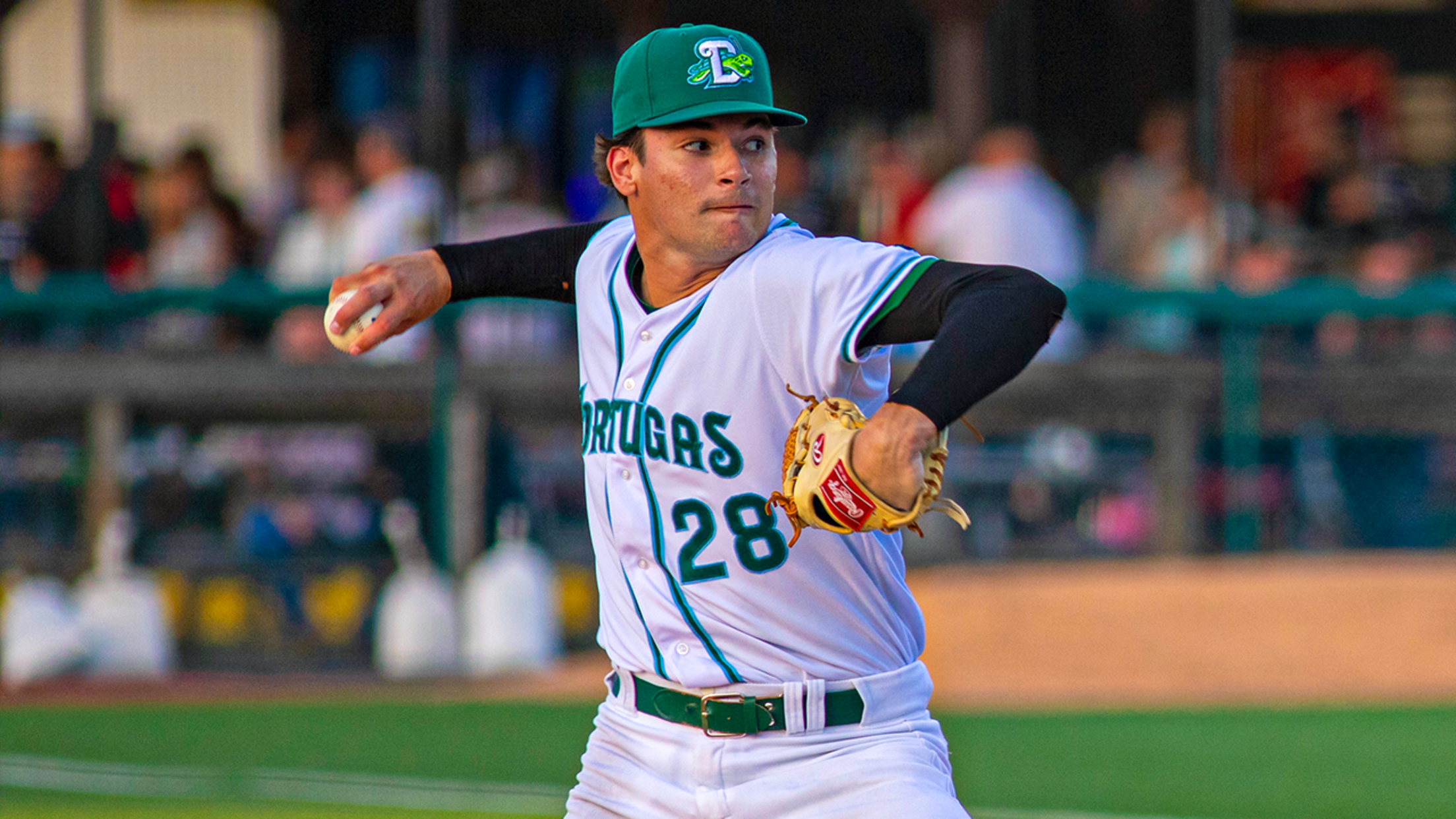 DAYTONA BEACH, Fla. — Despite trailing three separate times in the first five innings of the contest, the Tortugas would not be denied in the series finale. Daytona utilized a four-run fifth inning to secure a series split, defeating the Palm Beach Cardinals, 7-5, in front of 1,462 fans at
Daytona drops Saturday doubleheader to Palm Beach
Cardinals take game one, 6-5, and nightcap, 8-4; Daytona steals Tortugas-record seven bags in opener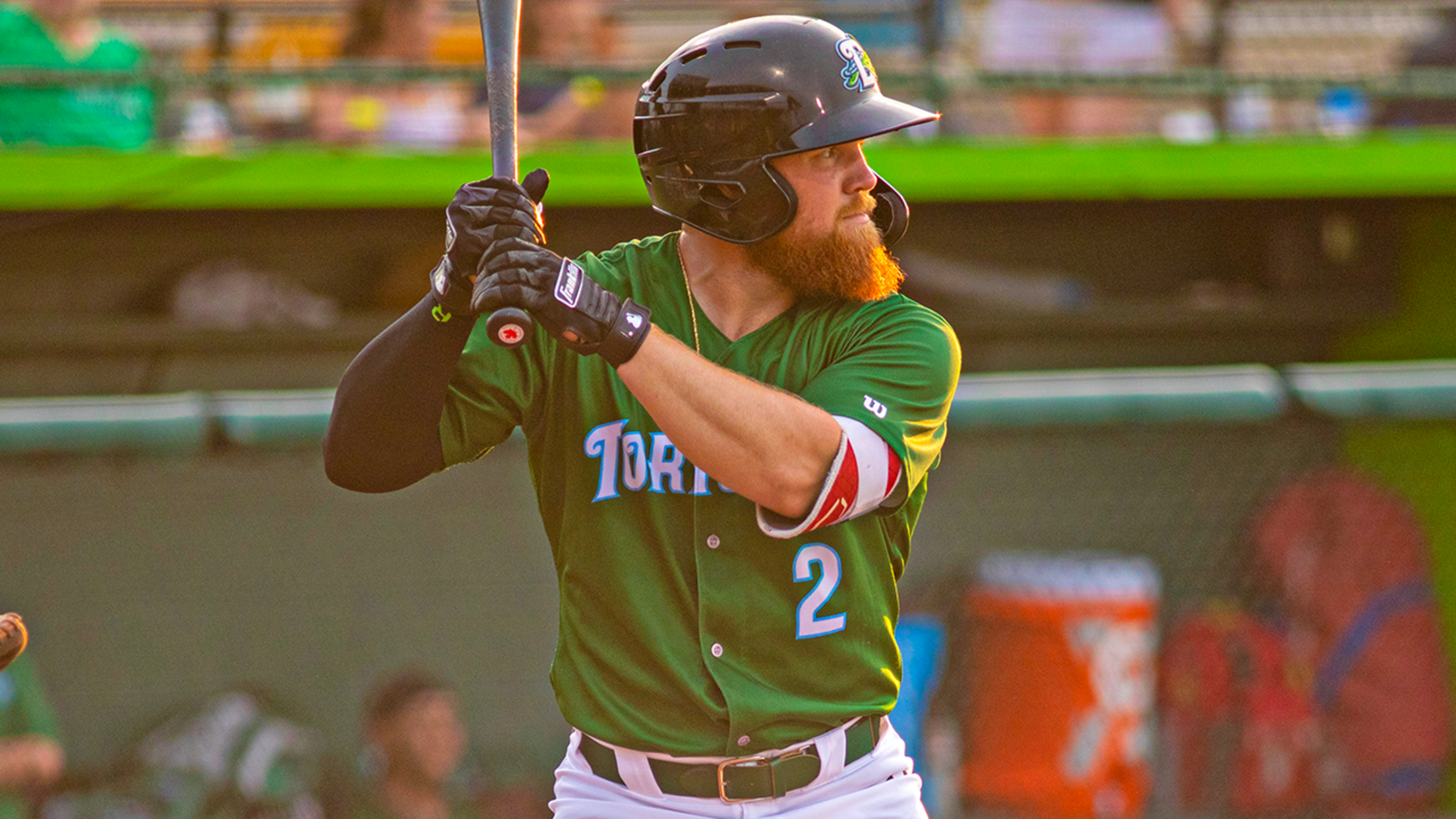 DAYTONA BEACH, Fla. — Despite the team and RF Blake Dunn setting a pair of Tortugas' records in the opener, it would not come with the appropriate ending. Palm Beach rallied from 5-0 down to take game one, 6-5, while the Cardinals used a six-run third to snag game two,
Palm Beach powers past Daytona, 7-5
Cardinals club three homers to spoil three-hit nights by Jay Allen II and Blake Dunn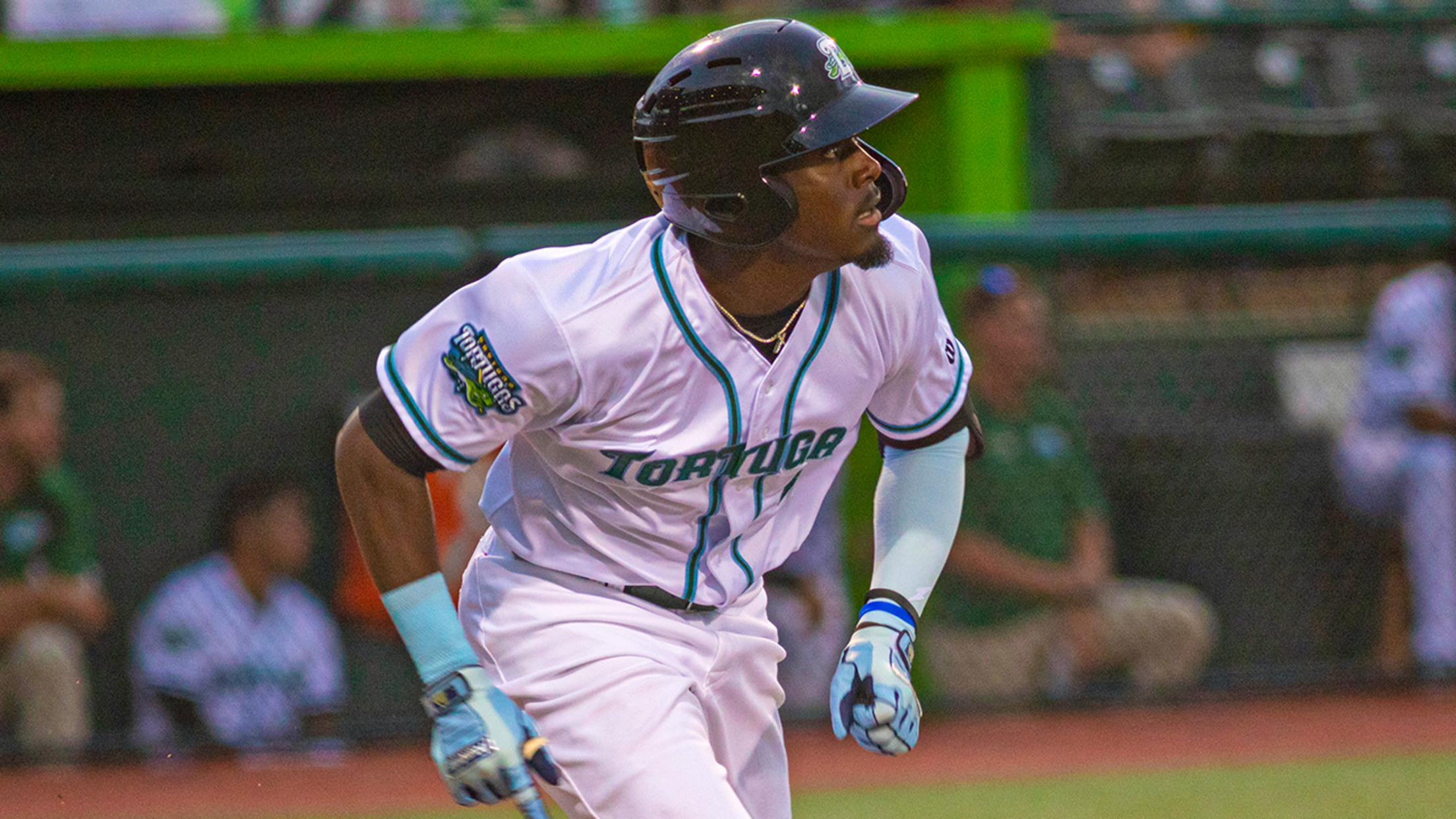 DAYTONA BEACH, Fla. — CF Jay Allen II matched a career-best with three knocks, while RF Blake Dunn added a career-best three hits of his own. However, the exploits of the Tortugas' outfield weren't enough, as the Palm Beach Cardinals utilized three home runs to clip Daytona, 7-5, in front
Triana's tank lifts Daytona to walk-off win, 5-4
Tortugas snap three-game slide, capture first walk-off winner of 2022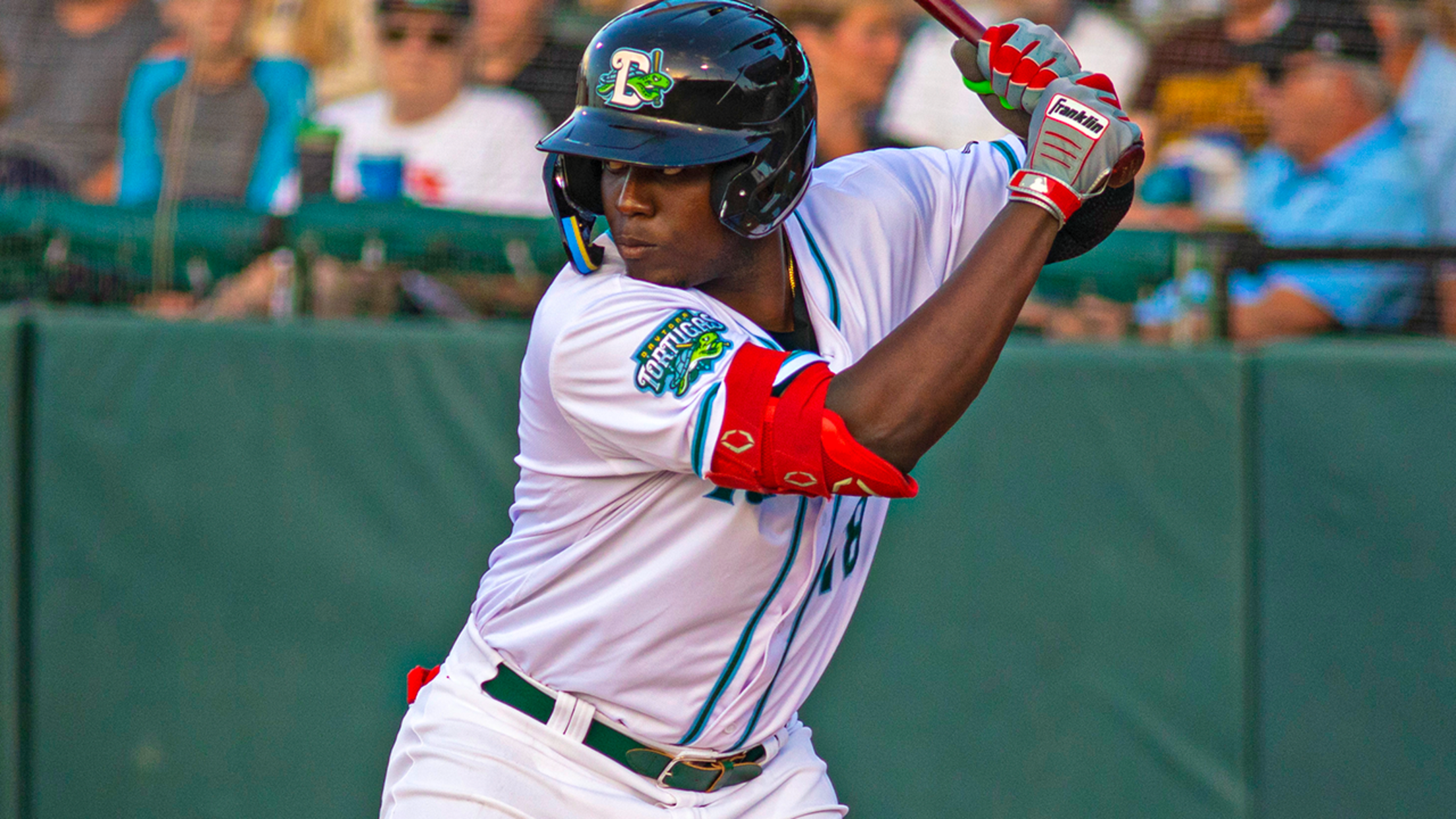 DAYTONA BEACH, Fla. — After suffering four walk-off defeats on the road against Palm Beach in April, Daytona got a smidge of revenge on Tuesday night. 3B Michel Triana blasted the first pitch of the home ninth for a walk-off solo home run, as the Tortugas topped the Cardinals, 5-4,
Seven-run eighth sends Daytona to 10-6 win over Dunedin
Hendrick and Minier bookend frame with two-run homers, as Tortugas win third-straight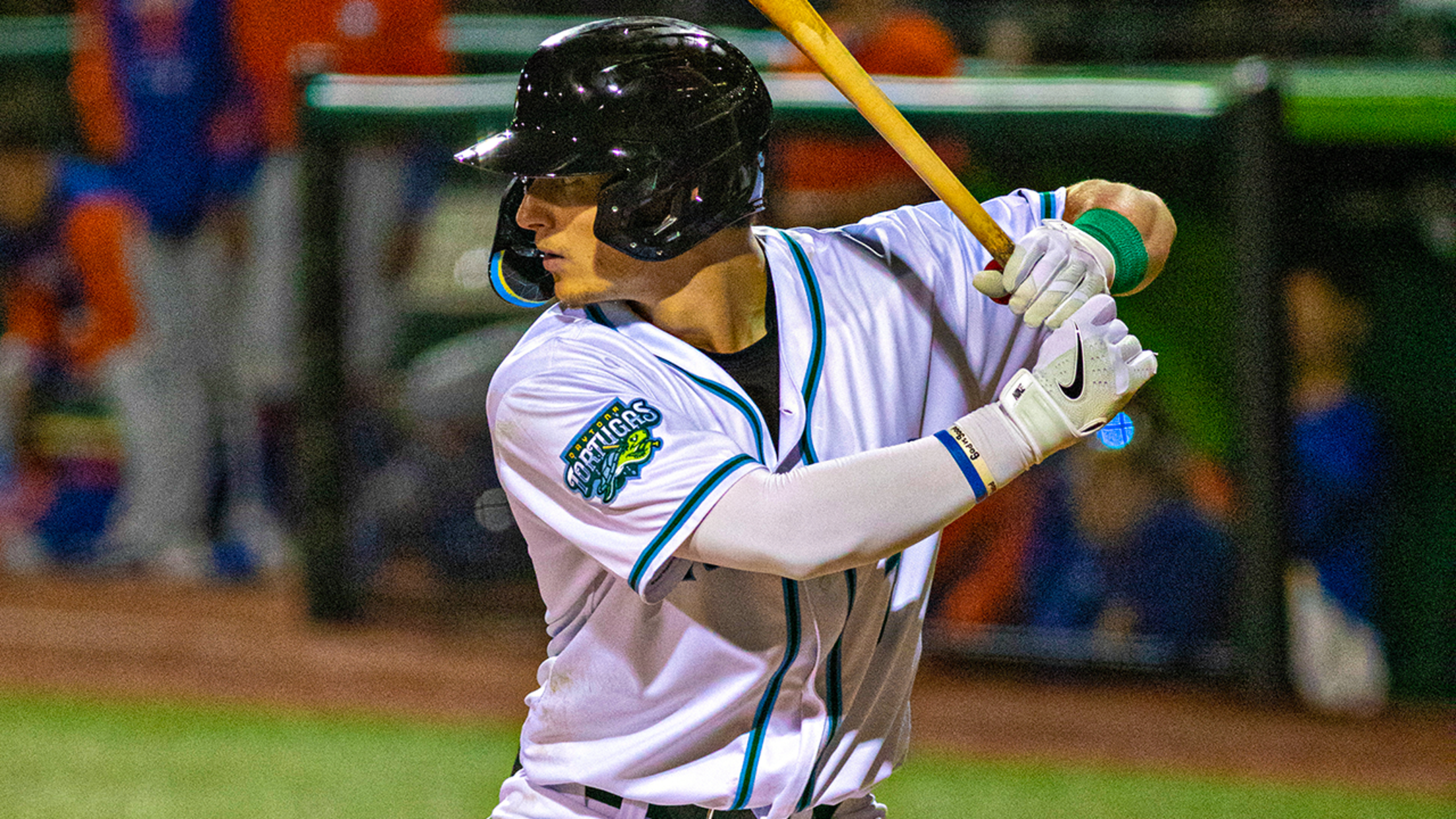 DAYTONA BEACH, Fla. — RF Austin Hendrick and 2B Braylin Minier — neither of which started the game — each slammed two-run home runs as a part of Daytona's seven-run eighth inning. The Tortugas rode the offensive explosion to their third-straight victory, besting the Dunedin Blue Jays, 10-6, in front
Threshers trample Tortugas, 9-5
Steven Leyton picks up a pair of RBI, as Daytona falls to Clearwater
CLEARWATER, Fla. — After erasing a four-run deficit in the ninth on Friday, Daytona erased 3-0 and 4-3 deficits early on Saturday night. However, like the night prior, Clearwater's offense was too much to overcome, as the Threshers held off the Tortugas, 9-5, at BayCare Ballpark. Clearwater (17-12) wasted no
Clearwater clips Daytona, 8-4, on Wednesday
Jay Allen II reaches base five times, Blake Dunn picks up a pair of hits in season debut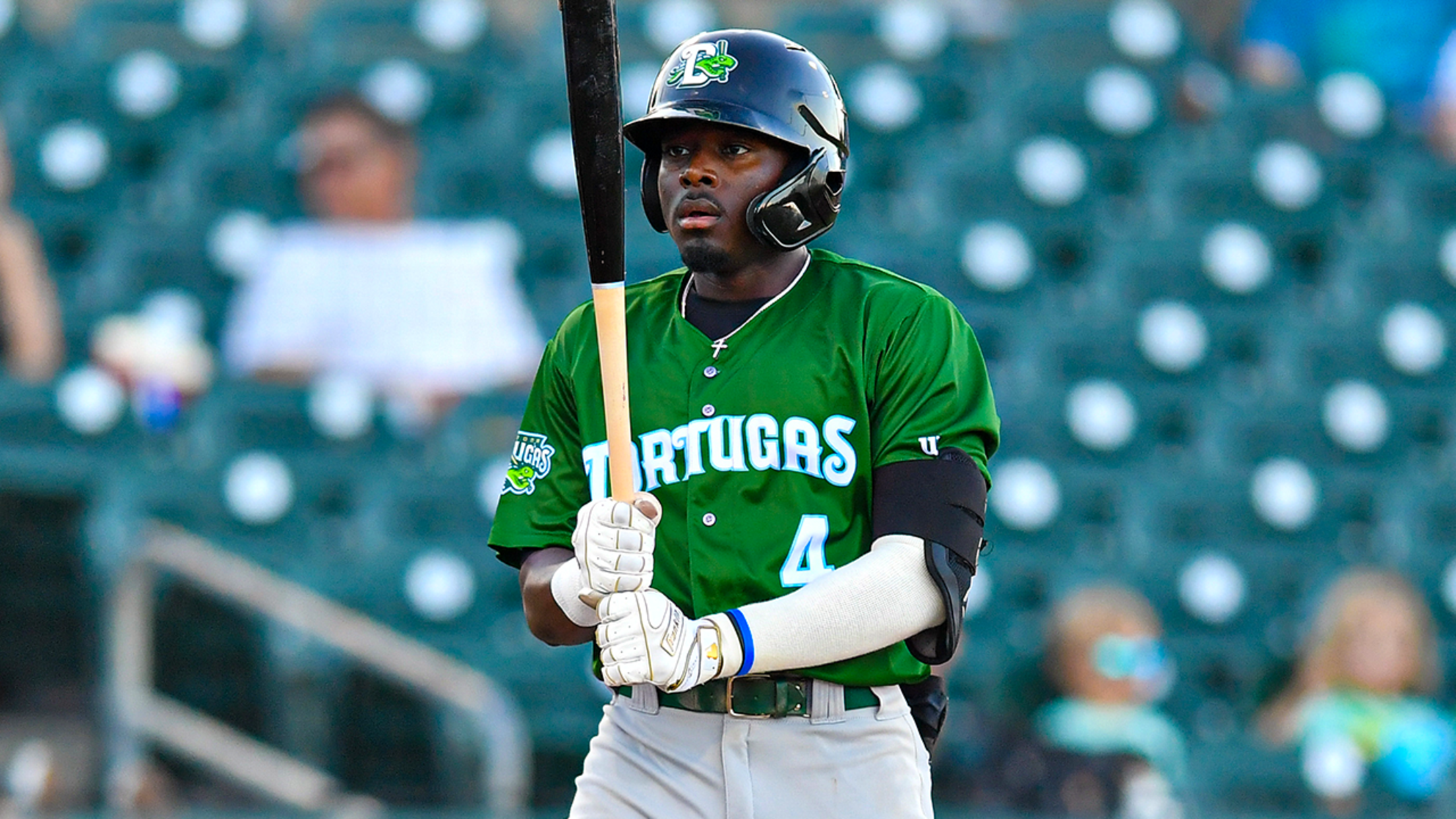 CLEARWATER, Fla. — CF Jay Allen II took the baton from SS Gus Steiger's performance on Tuesday by reaching base five times and stealing three bags. LF Blake Dunn added a pair of knocks in his season debut, as well, but the Clearwater Threshers clipped the Daytona Tortugas, 8-4, on
Three combine on three-hit shutout, as Daytona blanks Jupiter, 5-0
Sam Benschoter, José Franco, and Ryan Cardona unite for Tortugas' second blanking of the series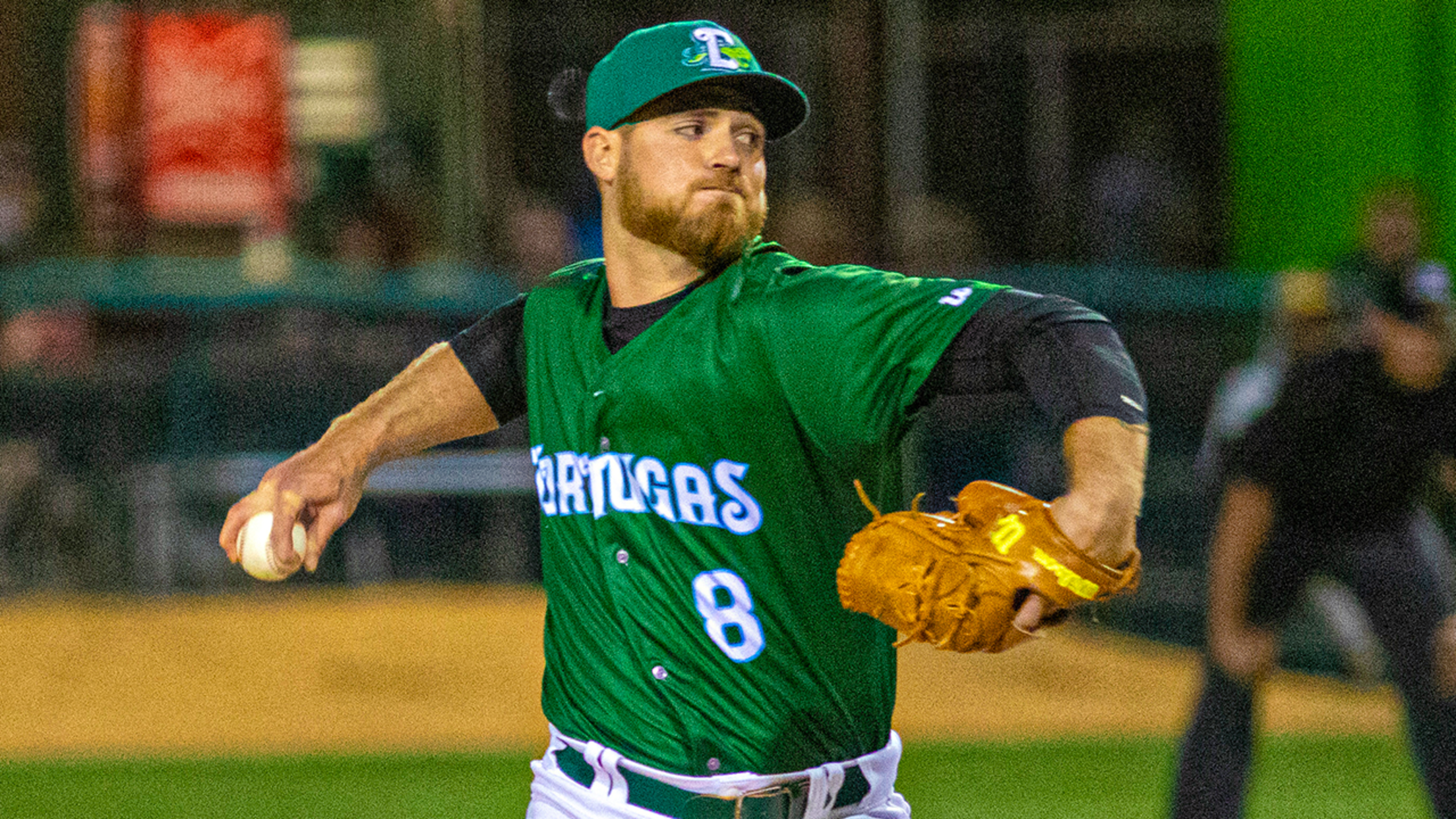 DAYTONA BEACH, Fla. — For the second time in three games, Daytona's pitching staff was untouchable. The team carried a combined no-hitter into the seventh, as RHPs Sam Benschoter, José Franco, and Ryan Cardona united on a three-hit shutout in the Tortugas' 5-0 victory over the Jupiter Hammerheads in front
Jupiter jumps past Daytona, 4-3
Austin Hendrick homers for second-straight day, but Tortugas upended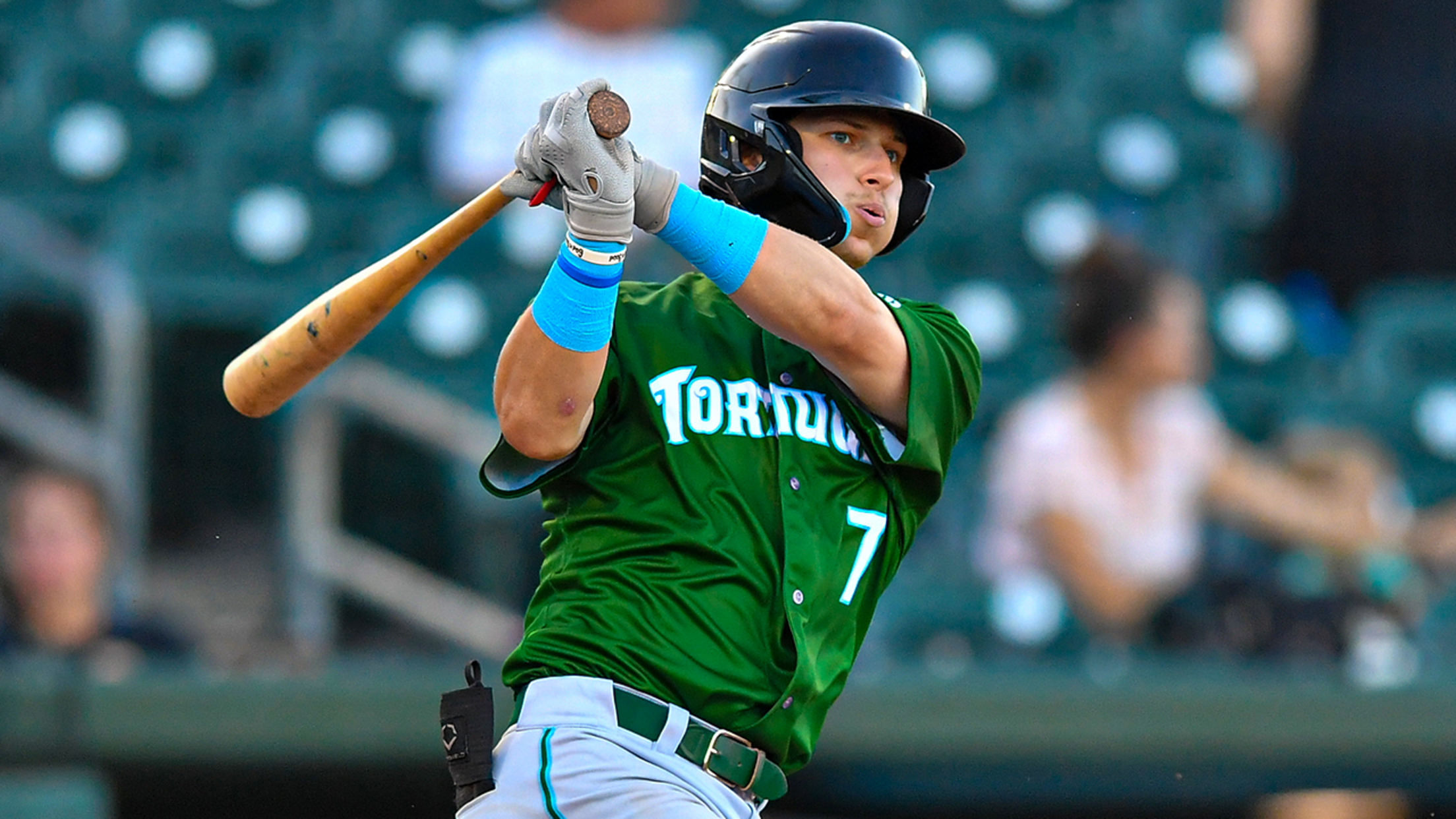 DAYTONA BEACH, Fla. — For the second-straight day, RF Austin Hendrick powered a home run to center field. However, Jupiter grabbed the lead in the top of the fifth and never relinquished it, as the Hammerheads snuck past the Daytona Tortugas, 4-3, in front of 1,152 fans at Jackie Robinson
Mets, Osborn overpower Tortugas, 6-3
St. Lucie catcher drives in five; Four 'Tugas collect multi-hit games in defeat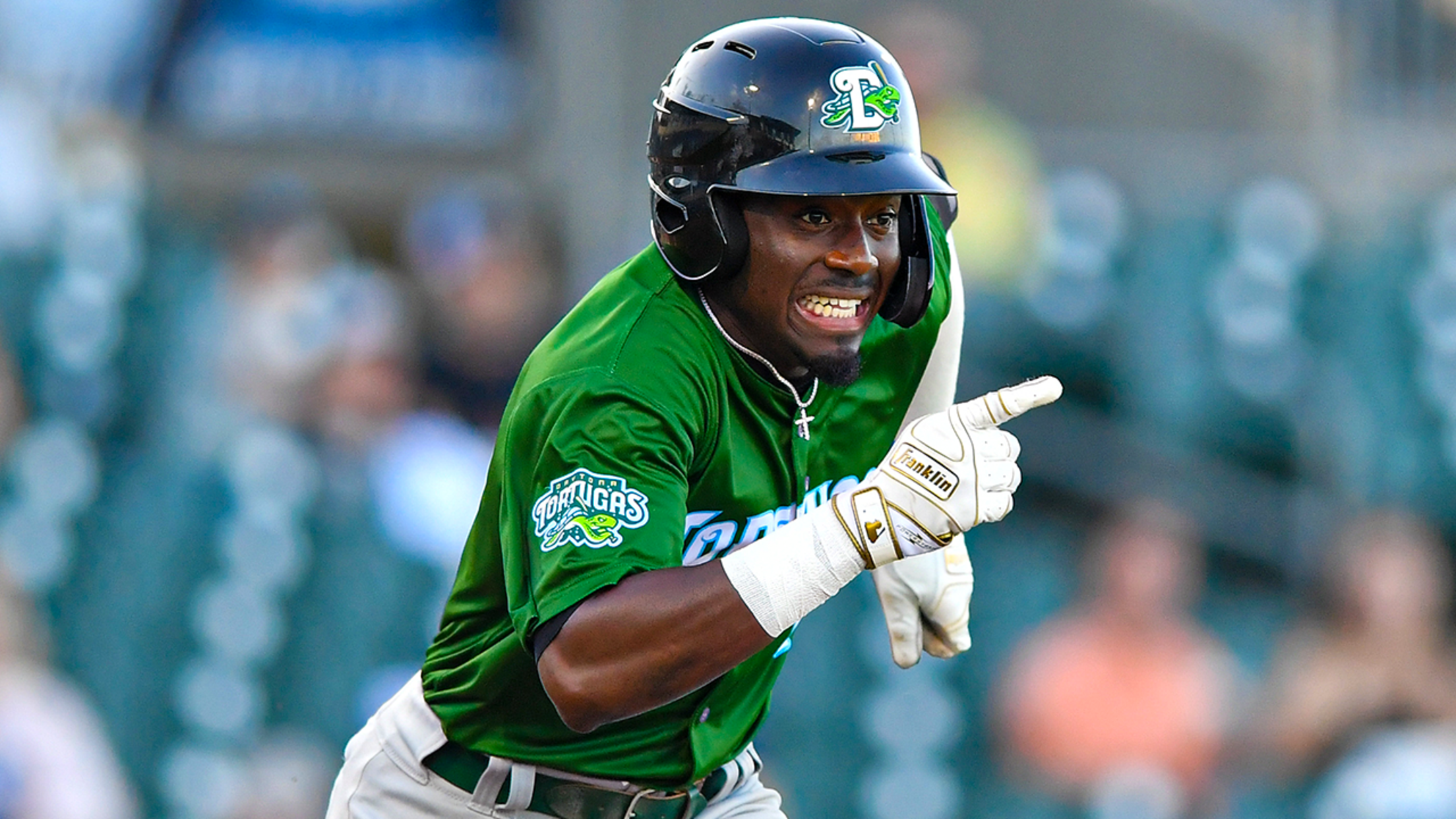 PORT ST. LUCIE, Fla.— Despite driving in only five runs over his first 13 games in 2022, St. Lucie's C Drake Osborn was an RBI machine against Daytona on Saturday night. The Mets' backstop drove in a career-high five runs, as St. Lucie quelled the Tortugas' comeback bid, despite a
Daytona drives five-run fifth to 7-4 triumph over Bradenton
Gus Steiger registers fifth-straight multi-hit game, as Tortugas win for sixth time in seven games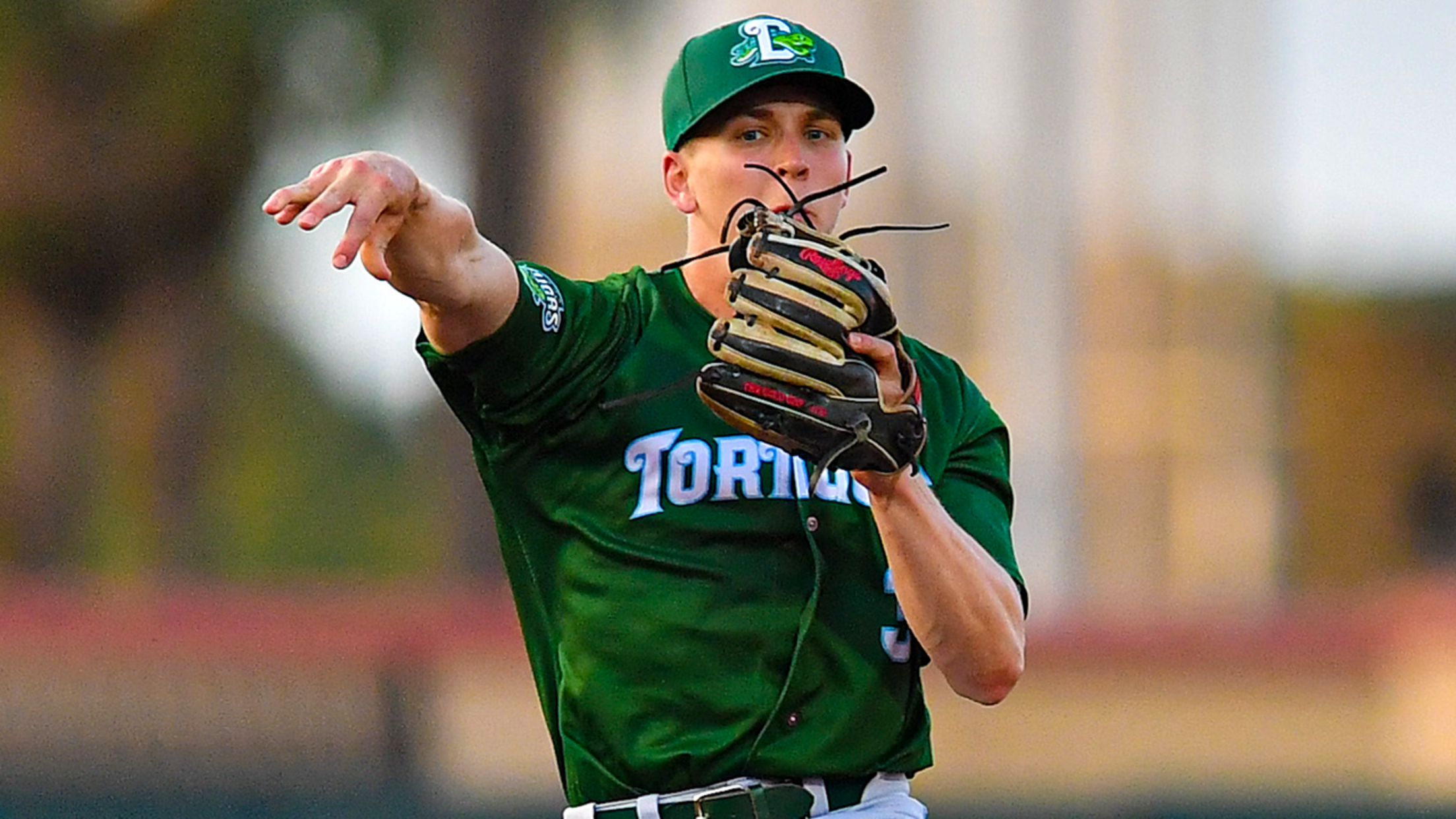 DAYTONA BEACH, Fla. — SS Gus Steiger continued his recent tear by registering his fifth-straight multi-hit game on Sunday evening. The 23-year-old made several vital defense plays in the final few innings to keep Daytona in charge, as the Tortugas utilized a five-run fifth inning to topple the Bradenton Marauders,
Tortugas erase three-run deficit to earn series victory over Marauders
Steiger extends multi-hit streak to four, drives in two; Confidan homers, as Daytona wins 7-5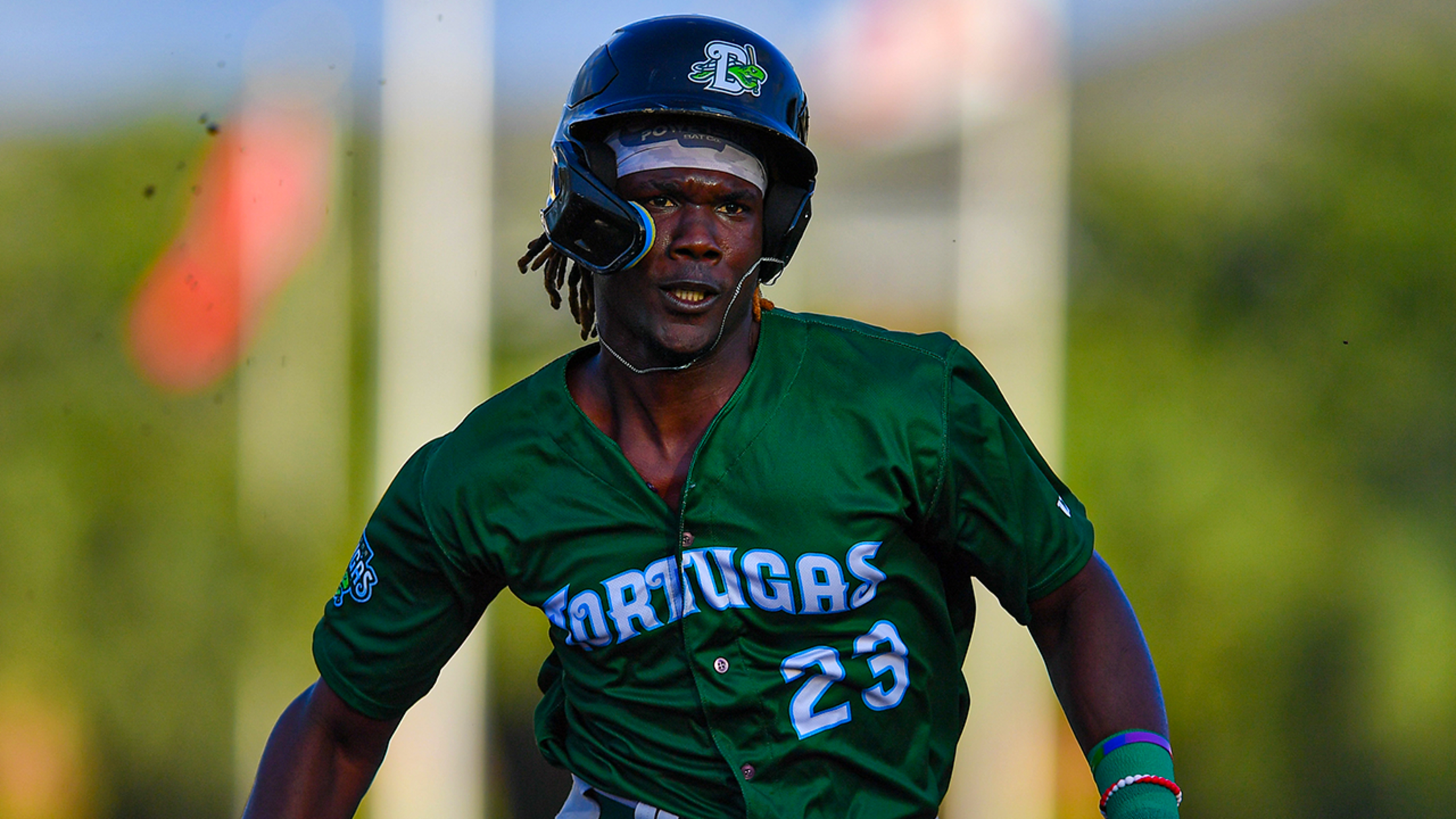 DAYTONA BEACH, Fla. — After being held to no runs and two hits through the first four innings, Daytona's offense broke out in a big way over their final four trips to the plate. The Tortugas scored at least one run in each of those frames and erased a three-run
Daytona downed by Palm Beach on another walk-off, 3-2
Tortugas rally to tie in the seventh, but Hansel Otamendi provides despair for fourth-straight night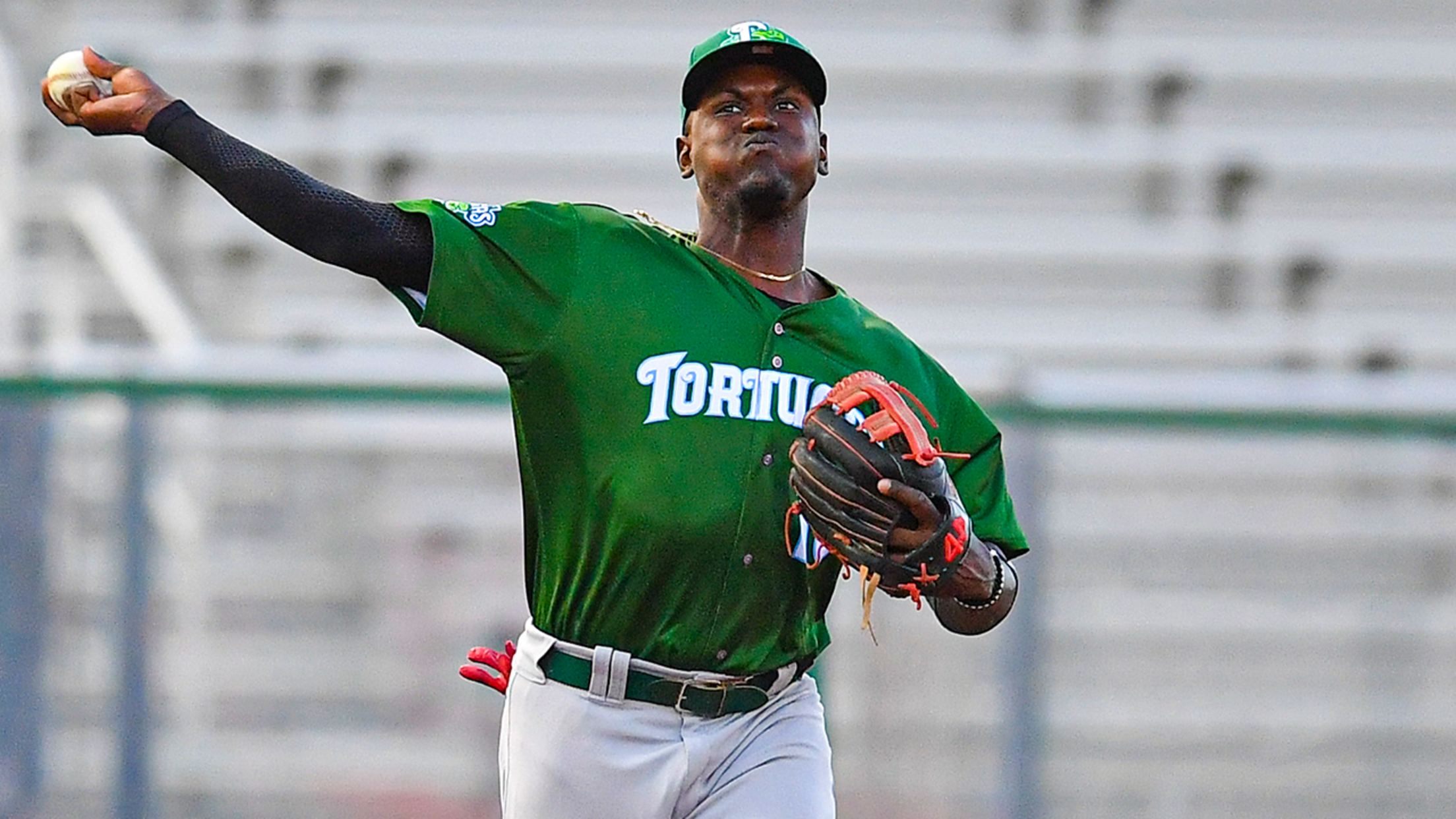 JUPITER, Fla. —Trailing by two entering the seventh, the Tortugas rallied to draw even and had a chance to take the lead in extras. After Palm Beach squeaked out of a bases-loaded jam in the 10th, CF Hansel Otamendi delivered a walk-off RBI single in the bottom half to give
Aguiar, seven-run sixth propels 'Tugas to first win of 2022
Julian Aguiar tosses 5.0-perfect innings, as Daytona routs St. Lucie, 9-2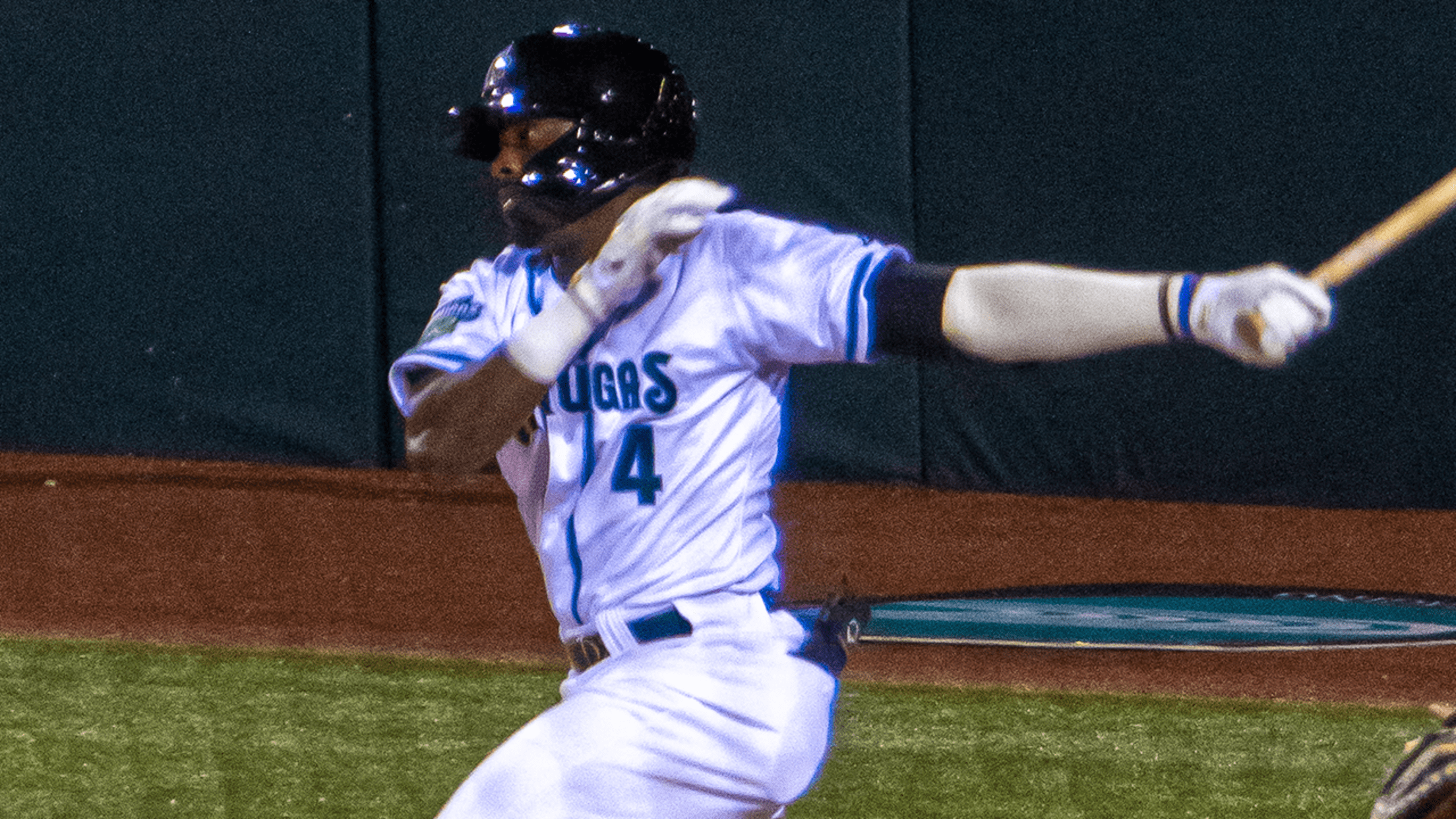 DAYTONA BEACH, Fla. — After dropping the first two contests of the season, RHP Julian Aguiar and the Daytona offense made sure the losing streak didn't extend to three. The 20-year-old right-hander hurled 5.0-perfect innings in his team debut, while the offense sent 11 men to the plate in a
Mets mash past Tortugas, 9-6, on Opening Night
Allen II, Jones, and Triana record multi-hit nights, as St. Lucie spoils season opener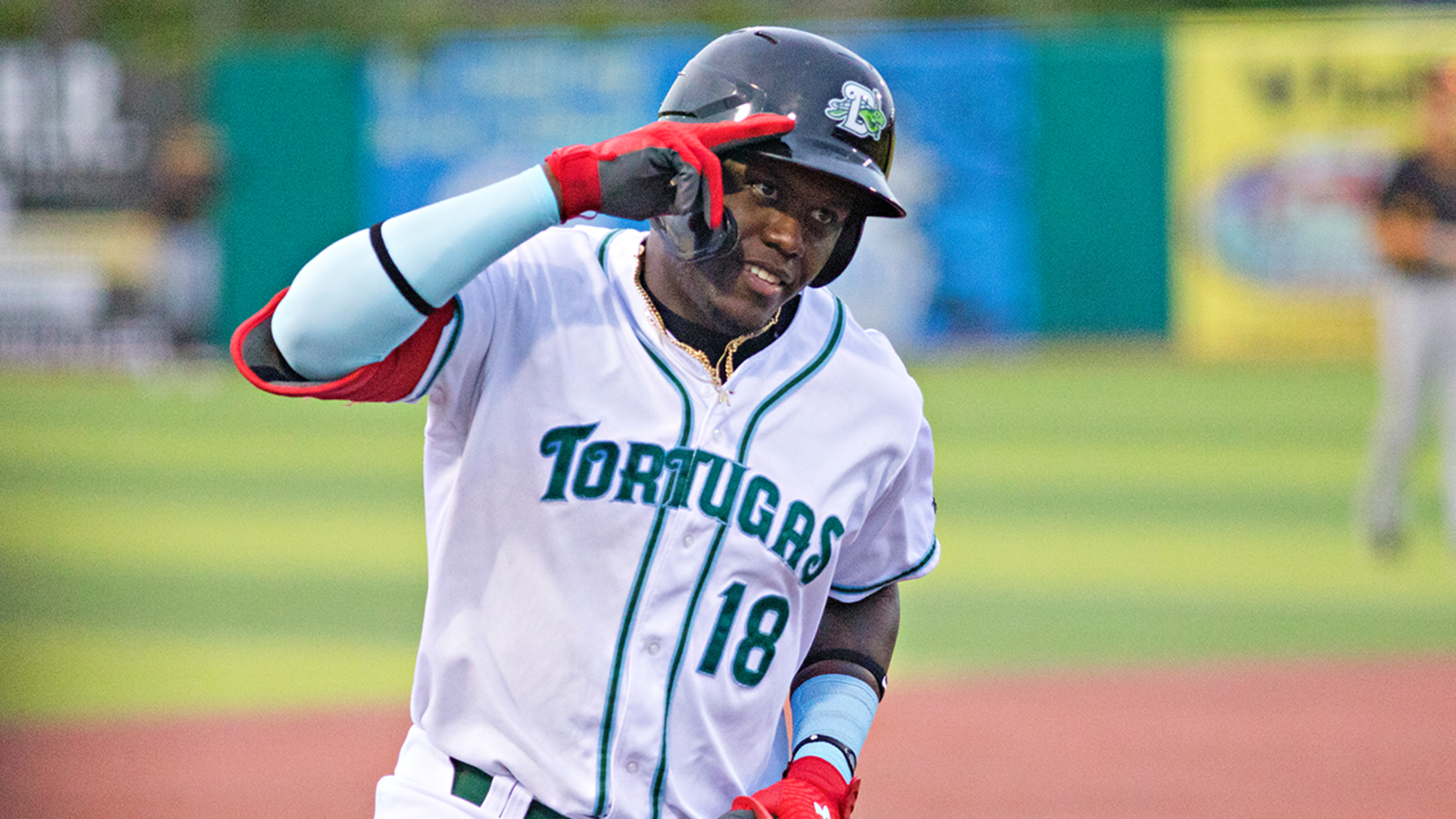 DAYTONA BEACH, Fla. — CF Jay Allen II made a splash in his Tortugas' debut recording two hits, including a double, reaching base three times, and swiping a bag. However, it was St. Lucie's three-run seventh inning that decided the contest, as the Mets managed to snag a 9-6 victory
Triana can't muscle 'Tugas past Marauders in 3-2 defeat
Daytona first baseman clocks two-run home run, as Bradenton takes second straight to start set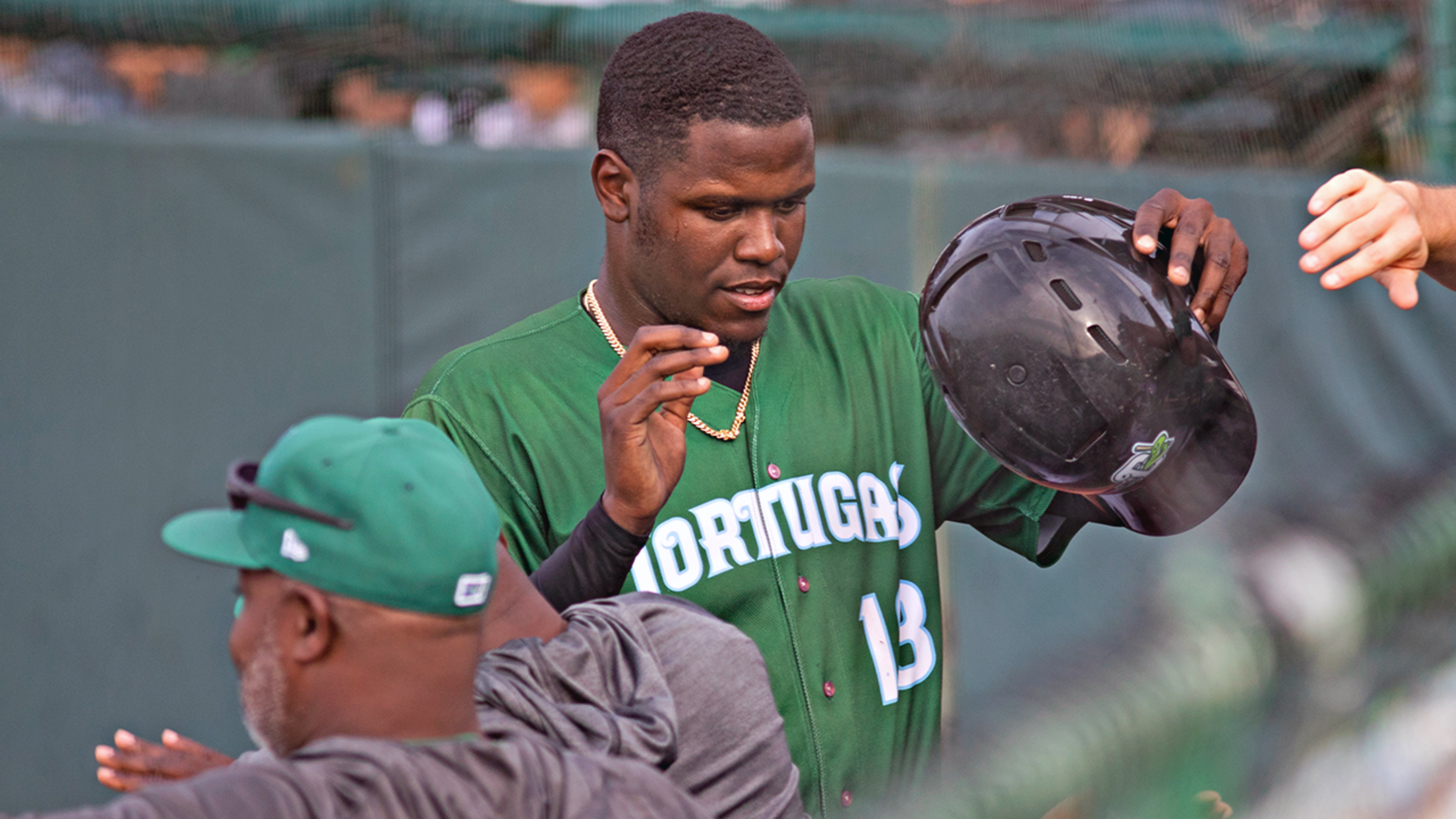 DAYTONA BEACH, Fla. — 1B Michel Triana continued his strong start to the series by picking up two hits, including a two-run homer, but a sacrifice fly by Bradenton in the seventh was the difference, as the Marauders snatched another tightly-contested victory from the Daytona Tortugas, 3-2, in front of
Marauders squeak past Tortugas in opener, 6-5
Daytona puts tying run on and send winning run to the plate in ninth, but Bradenton's four-tally eighth the decider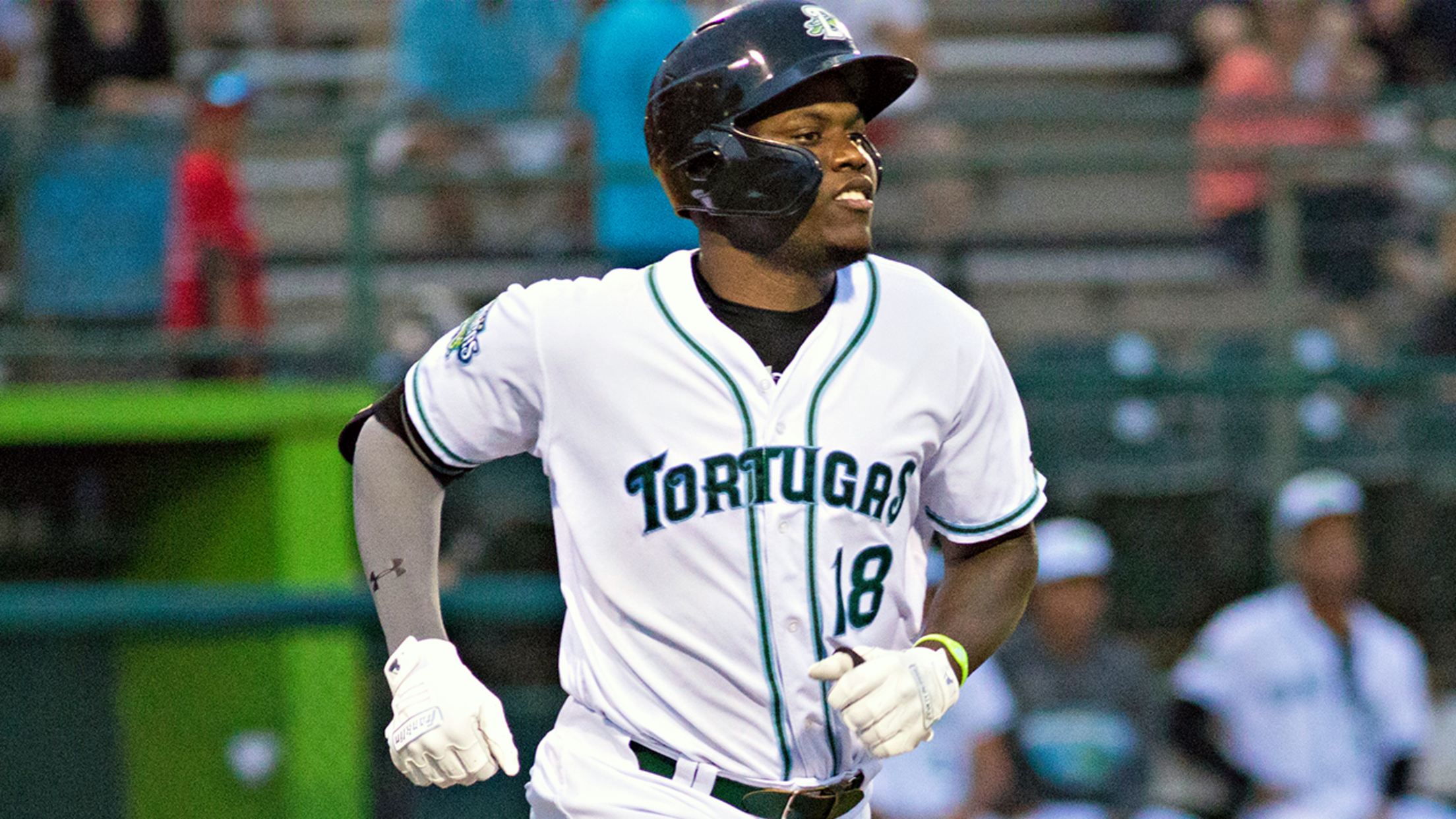 DAYTONA BEACH, Fla. - 1B Michel Triana snapped an 0-for-20 slide with a pair of hits and three RBI, but it was Bradenton's four-run eighth inning that proved to be the difference-maker, as the Marauders eked out a 6-5 victory against the Daytona Tortugas before 1,587 fans at Jackie Robinson
Case, bullpen confound Lakeland in three-hit shutout, 5-0
Williams matches career-highs in innings and strikeouts to earn first professional victory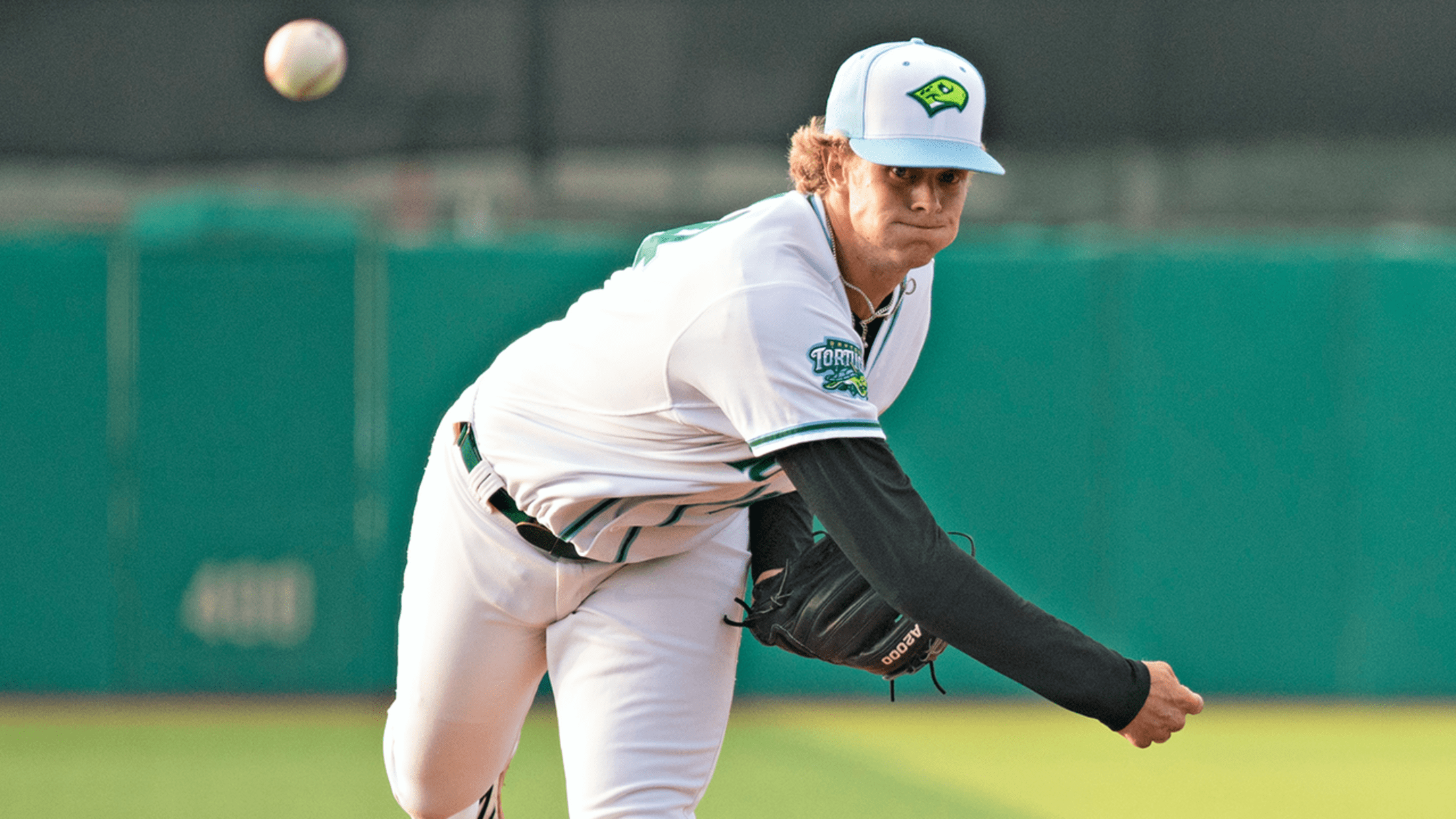 DAYTONA BEACH, Fla. - RHP Case Williams set the tone for Daytona's pitching staff, tying career bests in innings pitched and strikeouts. RHPs Frainger Aranguren and Sam Hellinger took the baton from there and closed out a three-hit shutout, as the Tortugas tripped up the Lakeland Flying Tigers, 5-0, in
Triana, pitching push Daytona to twinbill split
Cuban native's first professional home run leads Daytona to 2-1 win in game two; Threshers take opener, 1-0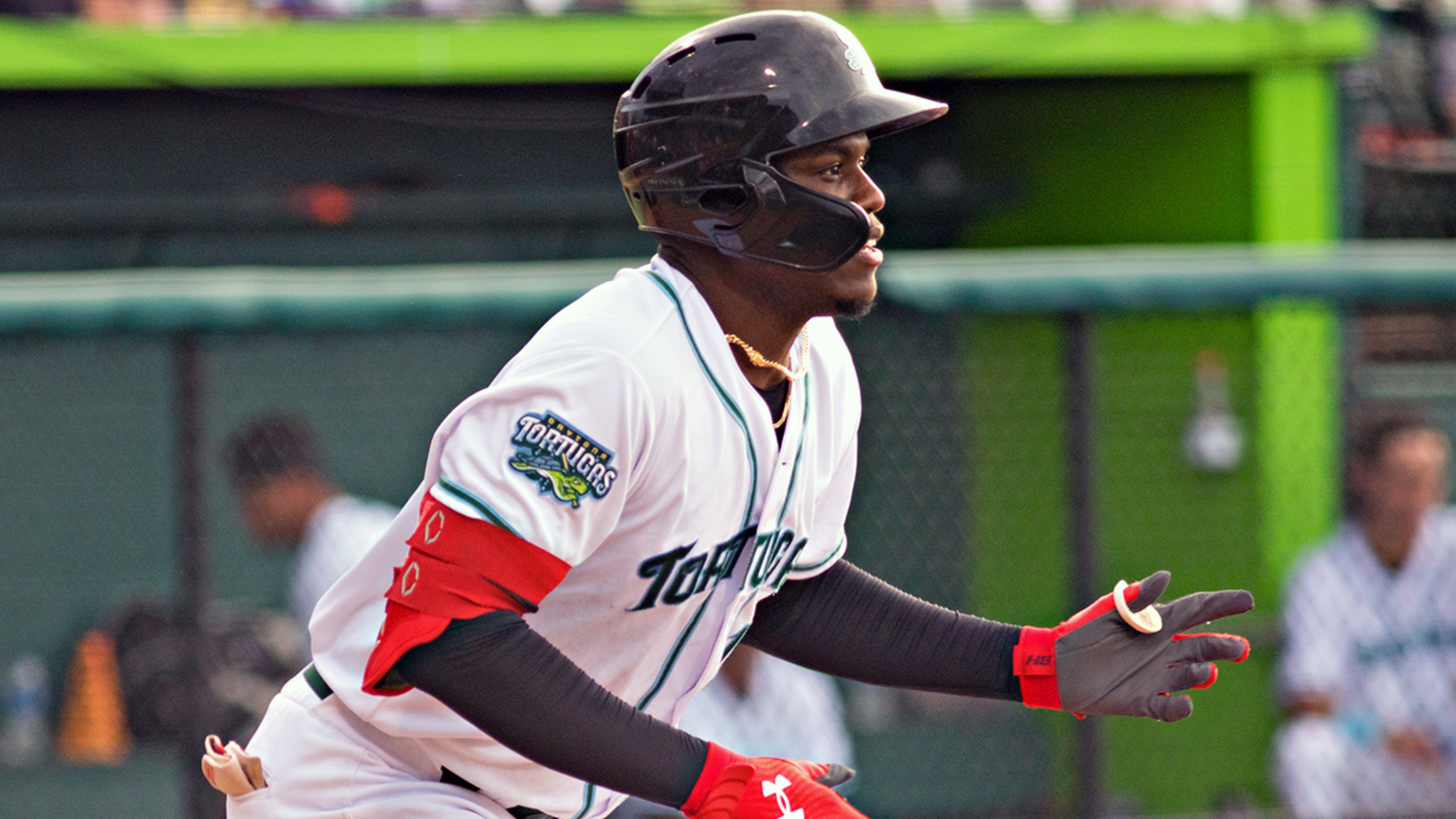 CLEARWATER, Fla. - 1B Michel Triana's two-run home run in the top of the first inning was more than enough offense for Daytona, as they captured the nightcap from Clearwater, 2-1. RHP Fernando Lozano and LHP Jordi Martinez combined on a 1-0, three-hit shutout for the Threshers in game one,
Threshers take control after delay, top 'Tugas, 9-4
Daytona held 3-0 lead before a 90-minute delay in the second; Clearwater takes opener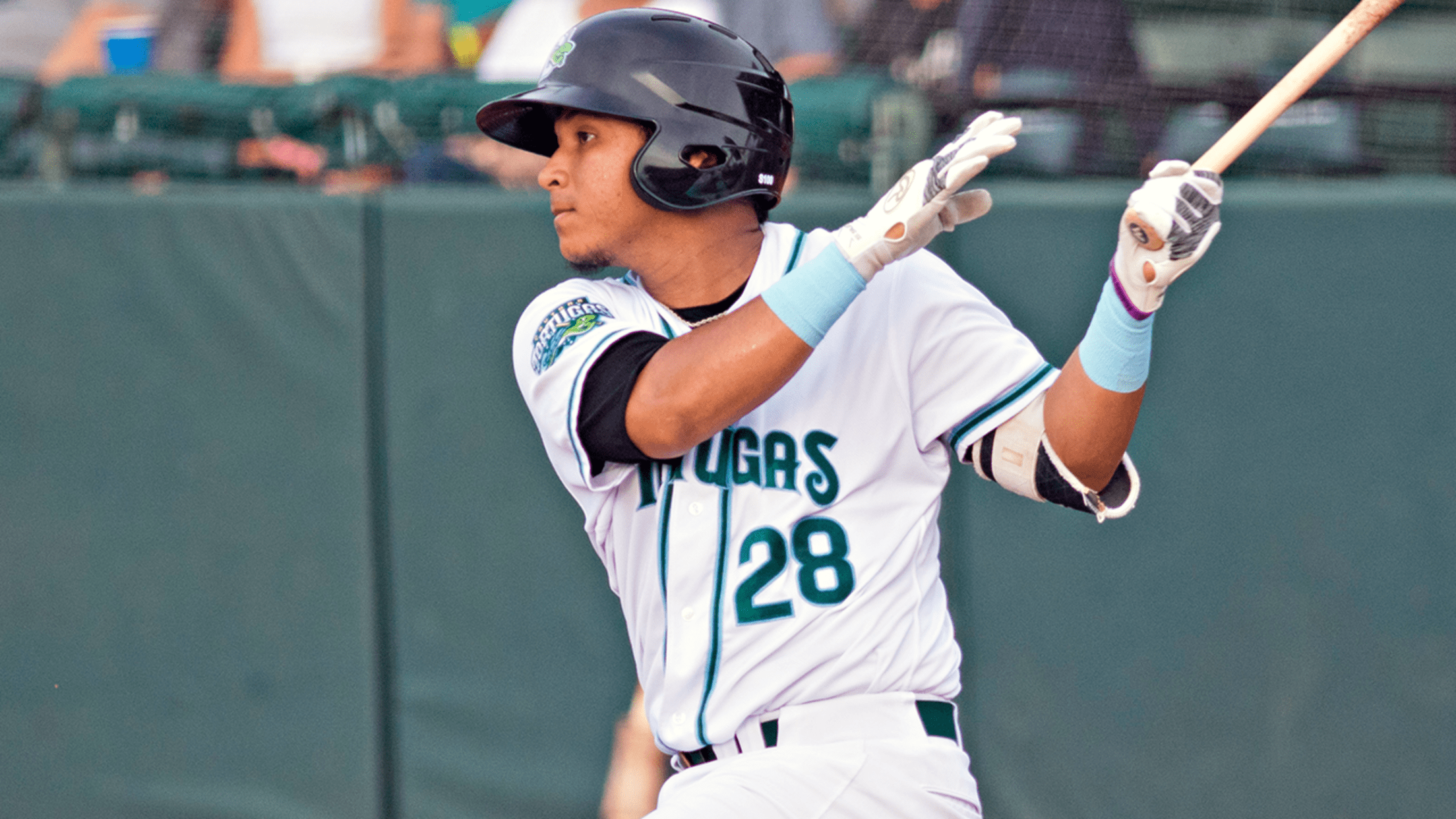 CLEARWATER, Fla. - Thanks to a three-run 2B Brandon Leyton home run, Daytona held a 3-0 lead after an inning and a half. However, after a one-hour and 30-minute rain delay after the top of the second, Clearwater exploded for four in the second and three in the third, as
'Tugas hit throttle early, outslug Cardinals, 10-9
Daytona erupts for nine runs in first three innings, hold on for one-run victory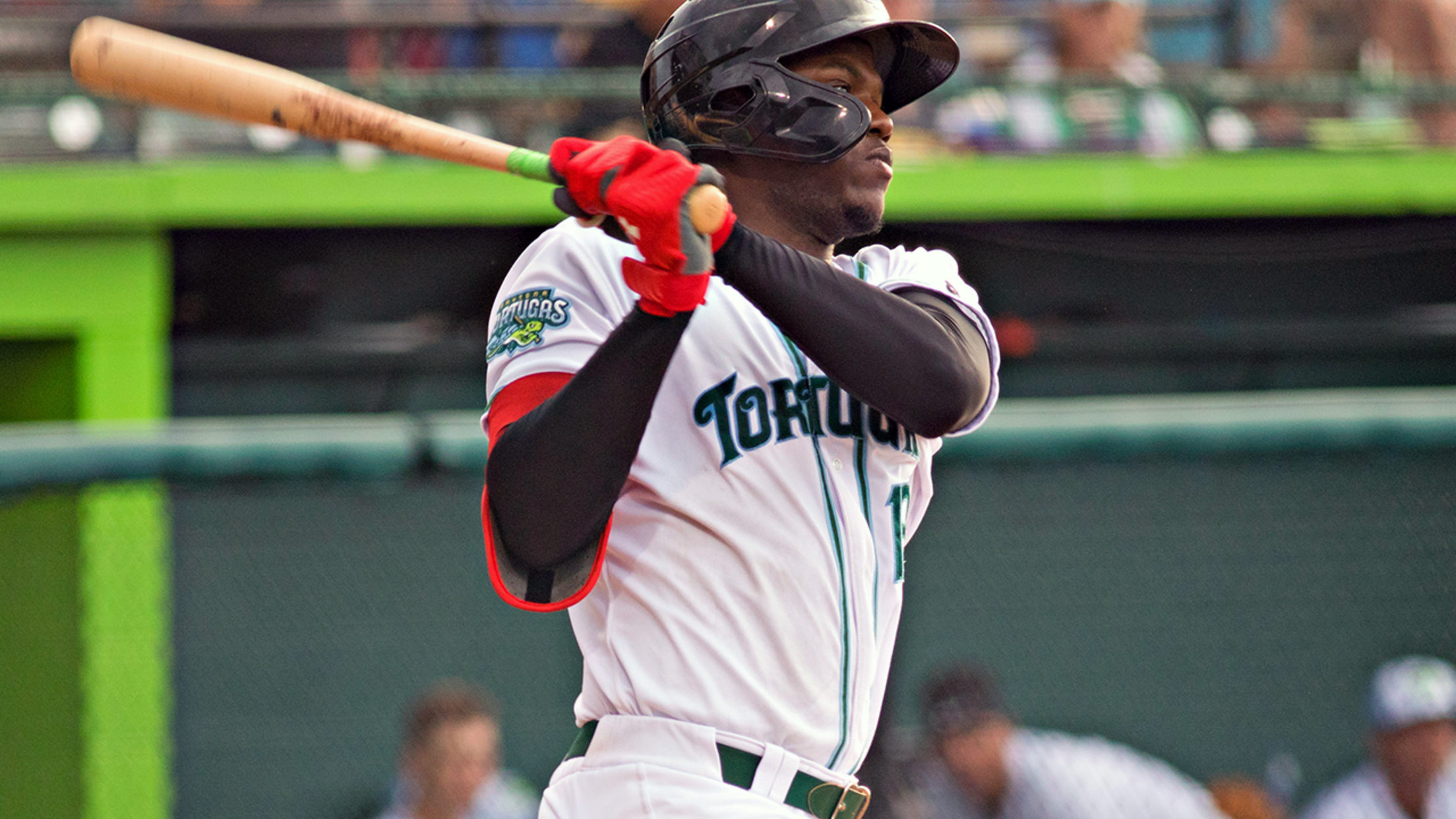 DAYTONA BEACH, Fla. - Ahead 9-3 after three innings of play, Daytona appeared set to cruise on to victory. Palm Beach would not relent, however, twice cutting the deficit to one, but the Tortugas outlasted the Cardinals, 10-9, in front of 1,353 fans at Jackie Robinson Ballpark on Saturday night.