The Five County Shortstops
Carolina's rich baseball history has included a non-stop run of stellar shortstops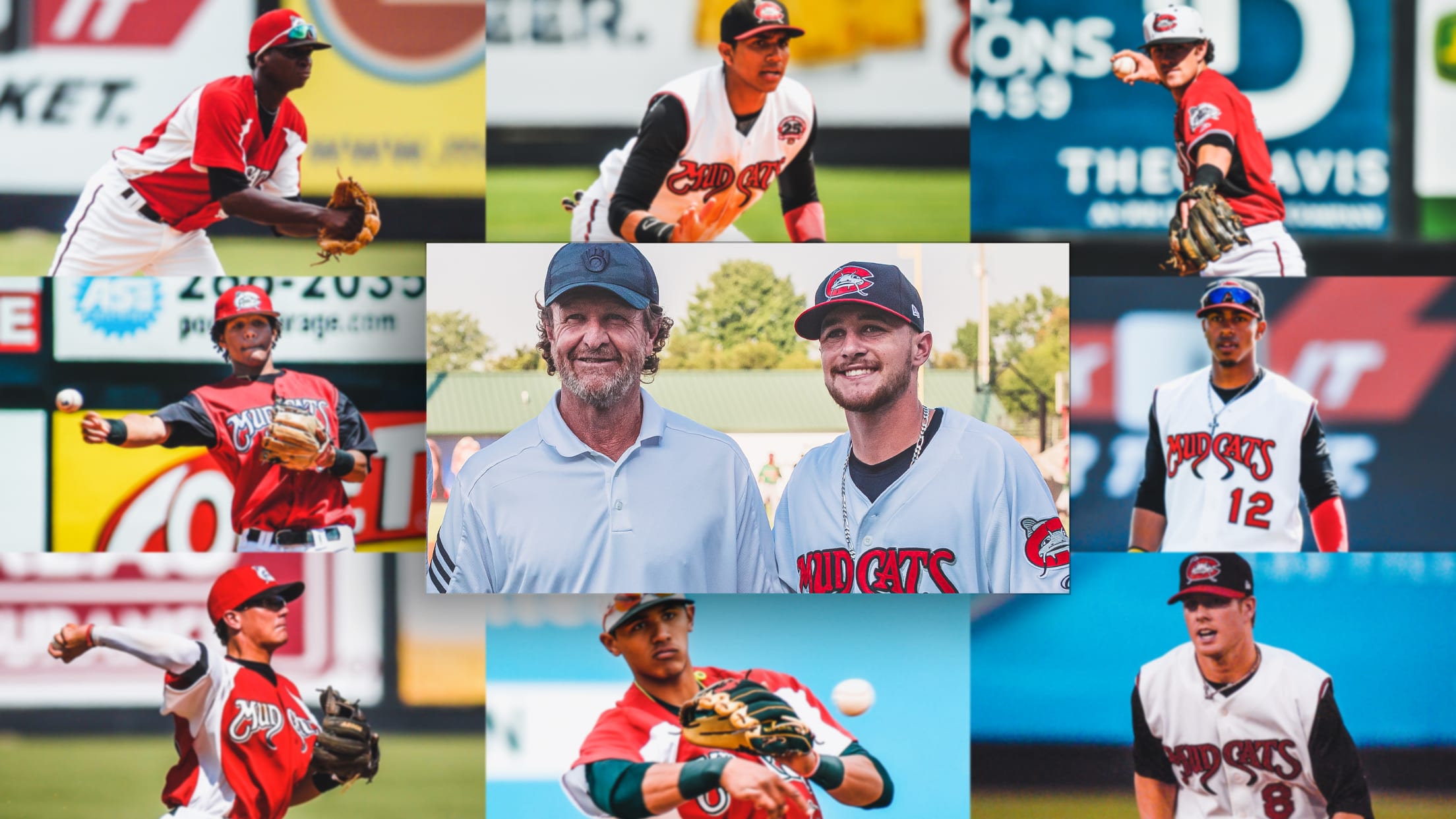 The Mudcats have seen hundreds and hundreds of players climb the ranks and reach Major League Baseball over the club's now 30-year history. One theme in particular that has stood out throughout all of the last 29 seasons has been the consistent success of the club's shortstops. It turns out
The Mudcats have seen hundreds and hundreds of players climb the ranks and reach Major League Baseball over the club's now 30-year history. One theme in particular that has stood out throughout all of the last 29 seasons has been the consistent success of the club's shortstops. It turns out that the Mudcats have had at least one big league caliber shortstop on 21 of the club's 29 teams since the inaugural 1991 season in Zebulon.
At one point the Mudcats saw a stretch of 12 consecutive seasons, from 1994 through 2005, where their Opening Day starter at shortstop would one day play in the big leagues. That stretch, the longest such streak in franchise history, began with Kevin Polcovich in both 1994 and 1995 and continued with Lou Collier in 1996, Chad Hermansen in 1997, Luis Figueroa in 1998, Juan Sosa in 1999, Elvis Pena in 2000, Juan Uribe (rehab) in 2001, Clint Barmes in 2002, Josh Wilson in 2003, Wilson again in 2004 and Robert Andino in 2005.
A similar stretch, spanning nine seasons, occurred again between 2009 and 2017. That streak began with Cozart starting at short in 2009 and continued with Kristopher Negron in 2010, Miguel Rojas in 2011, Ronny Rodriguez in 2012, four-time MLB All-Star Francisco Lindor in 2013, Erik Gonzalez in 2014, Johan Camargo in 2015, Dansby Swanson in 2016 and Isan Diaz in 2017. (Both Lindor and Swanson are featured here in MLB.com's Most hyped SS prospects of the past 20 years)
Lindor, Cozart, Barmes and 2011 shortstop Didi Gregorius are all featured in our recent All-Time Top 30 Mudcats list with each player ranked based on their career WAR in the big leagues. With an accumulated WAR of 27.6, Lindor was the highest ranked shortstop on the list as he came in at sixth overall. Gregorius was ranked at No. 15 (17.6 WAR), Cozart (15.1 WAR) was 20th and Barmes (14.9 WAR) was 21st.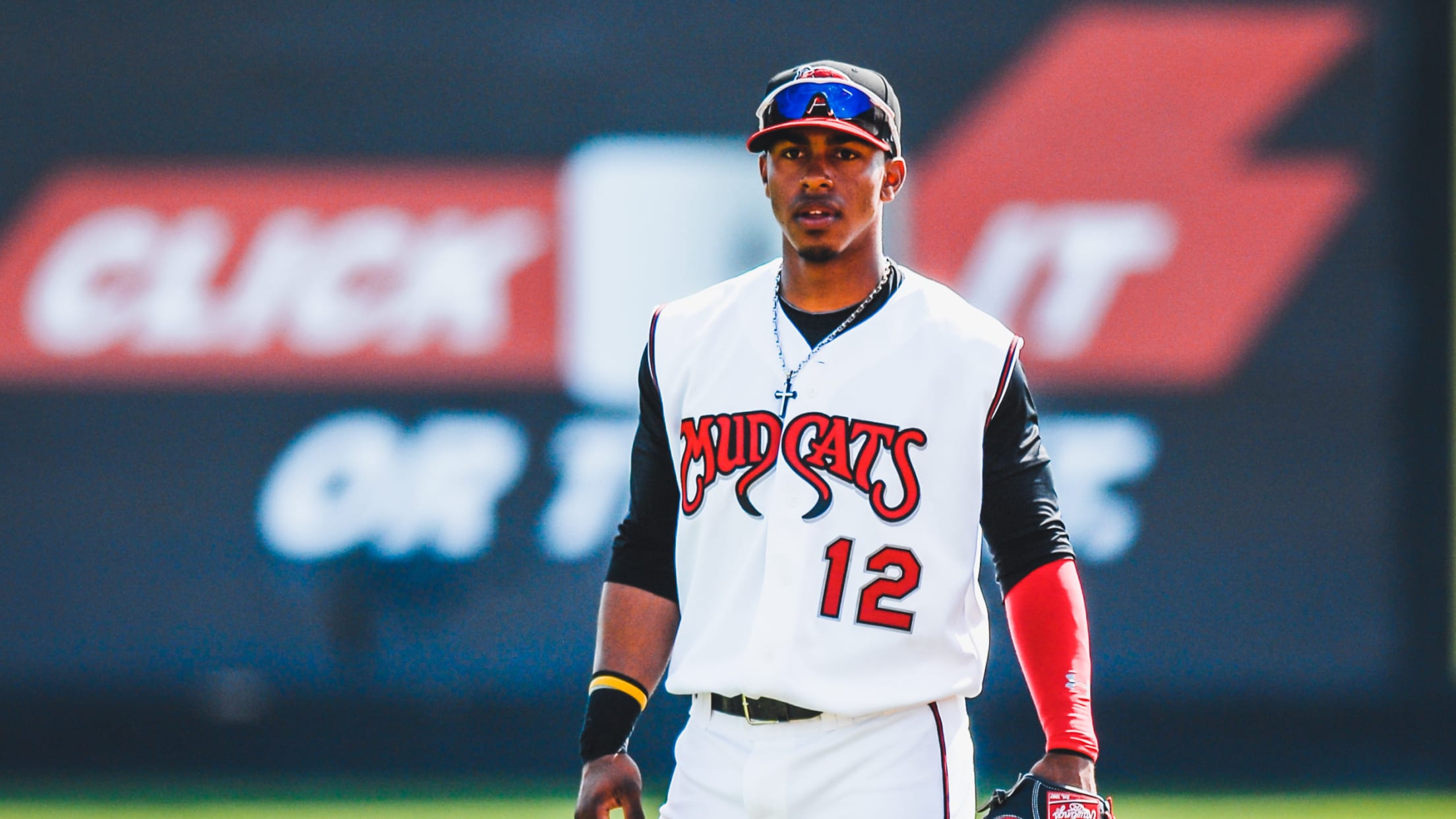 The following, in no particular order, takes a closer look at the top shortstops in franchise history...
Francisco Lindor only played in 83 games with the Mudcats in 2013, but still managed to put together one of the best seasons by a shortstop in franchise history. The then 19-year-old Lindor hit .306/.373/.410 with a .783 OPS for Carolina that season. Actually, his .783 OPS is the second highest among qualified shortstops in team history. Lindor's .306 average and .373 OBP were both teams highs that season. He also led the 2013 Mudcats in triples (6) and stolen bases (20). Lindor, like many of the shortstops mentioned in this feature, went on to split Carolina's Willie Duke Award that season. The Willie Duke Award is awarded annually at season's end and is essentially the Mudcats team MVP award.
Lindor was also a mid-season and post-season Carolina League All-Star in 2013 and represented the Cleveland Indians (Carolina's affiliate at the time) in the 2013 Futures game. Lindor has since gone on to become a four-time American League All-Star with Cleveland since making his big league debut in June of 2015.
Didi Gregorius has enjoyed a stellar Major League career since his lone season with the Mudcats in 2011. Sir Didi has totaled a WAR of 17.6 over his eight MLB seasons, placing him 15th on Carolina's All-Time Top 30 MLB career WAR list. Gregorius slashed .270/.312/.392 with six doubles, three triples, two homers and 16 RBI over 38 games with the then-Cincinnati Reds and Double-A Mudcats in 2011.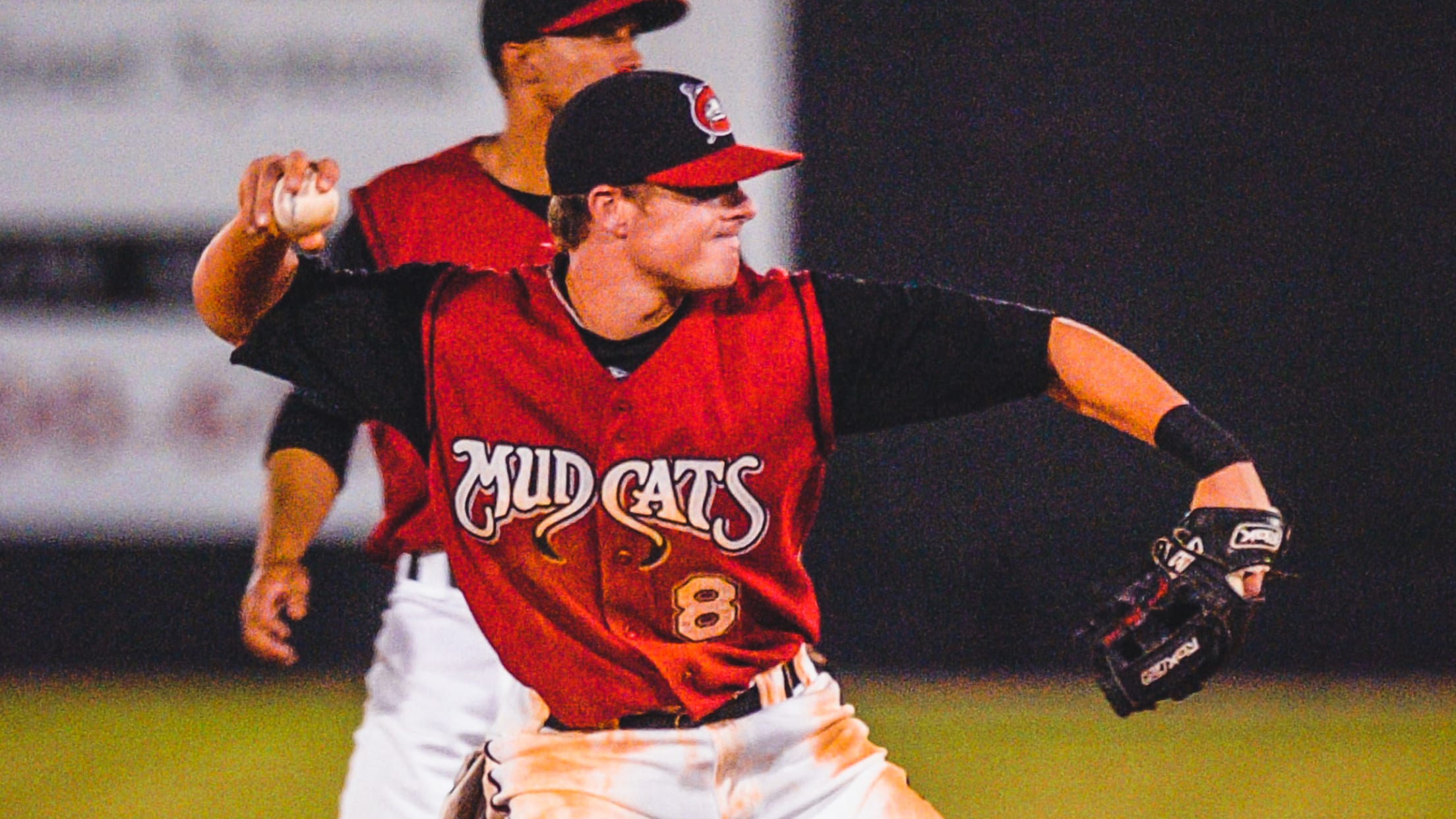 Zack Cozart led the 2009 Mudcats in games (131), runs (72), walks (63) and on-base (.360). In all, Cozart slashed .262/.360/.398 with a .758 OPS, 10 home runs, 29 doubles and 59 RBI during what was an All-Star season with Carolina. Cozart also had a two-homer game on June 18, 2009 in Tennessee and led the Southern League in double plays (83) turned at shortstop.
Clint Barmes played in 103 games with the 2002 Mudcats and hit .272/.329/.436 with a .765 OPS, a team best 15 homers, 23 doubles, 119 hits and 60 RBI. He was also a 2002 Southern League All-Star with Carolina and strung together a 17-game hitting streak between May 31, 2002 and June 21, 2002. Barmes also hit two grand slams that season with his first coming on May 31, 2002 vs. Chattanooga and the second on August 1, 2002 vs. Birmingham. His 15 home runs in 2002 are the most for an everyday shortstop in team history.
TOP SHORTSTOPS IN MUDCATS HISTORY
| PLAYER | MLB CAREER WAR | SEASON(S) w/MUDCATS |
| --- | --- | --- |
| Francisco Lindor | 27.6 | 2013 |
| Didi Gregorius | 17.6 | 2011 |
| Zack Cozart | 15.1 | 2009 |
| Clint Barmes | 14.9 | 2002 |
| Miguel Rojas | 6.8 | 2010, 2011 |
| Dansby Swanson | 4.6 | 2016 |
| Johan Camargo | 4.3 | 2015 |
| Tony Womack | 2.4 | 1993, 1995 |
| Robert Andino | 1.9 | 2005 |
| Erik Gonzalez | 1.3 | 2013, 2014 |
The short list of shortstops on our Top 30 All-Time players rankings only covers the players who, to this point, have had the most impactful big league careers. That list, however, leaves out some of the other big league bound shortstops who had tremendous success during their time with the Mudcats. It also just scratches the surface of the near two dozen seasons that a Major League caliber shortstop led the way in the Carolina infield.
Going back to the early days, Kevin Polcovich played for the Mudcats in parts of six different seasons, including 1992, 1993, 1994, 1995, 1997 and 2003. He played all around the Carolina infield, but started at shortstop 215 times over the course of his Mudcats career. He later reached the majors with the Pittsburgh Pirates in 1997 and again in 1998 while playing two seasons in the big leagues. Polcovich's 215 career starts at short for Carolina is second only to infielder Rex Rundgren who started at shortstop a Mudcats' franchise record 243 times between 2004 and 2007. Rundgren (the son of musician Todd Rundgren) never reached the majors, but still had a long lasting impact on the Mudcats over his minor league career.
The early 90s also Tony Womack put in considerable time at short for Carolina. The Guilford College product spent parts of two seasons with the Mudcats after playing in 60 games with Carolina in 1993 and in 82 games with Carolina in 1995. Womack's 1993 season saw him hit .304/.346/.348 with 21 stolen bases and 75 hits before a late season call to the big leagues. He went on to miss most of the 1994 season, but returned to Carolina in 1995 and slashed .256/.300/.316 with a .617 OPS, 85 hits, nine doubles, four triples and 27 stolen bases. Womack was also well known for putting together one of the most important at bats in club history as his near nine and ½ minute at bat in the eighth inning of the Southern League title game in 1995 helped the Mudcats clinch their first Southern League championship. That at bat began with Carolina up a run in the eighth of the title game and resulted in a two-run triple for Womack. He also later scored in the same inning and the Mudcats would go on to win the series clinching game 11-7 versus Chattanooga.
In regard franchise records holders, Elvis Peña owns the team record for most hits by a shortstop in a single season after totaling 143 hits (team high) during his record setting 2000 season. He also led the Southern League, and set a then-franchise record, with 92 runs scored in 2000. Peña also led the Southern League and set a franchise record with 48 stolen bases during that same 2000 season. The Dominican born Peña also totaled seven triples that year, tying him for the team lead with Juan Pierre. Actually, both Peña and Pierre went on to share that season's Willie Duke Award as both players were recognized as the 2000 squad's most valuable players. Peña was a Southern League All-Star, a two-time Southern League batter of the week and totaled a 19 game hitting streak during his 2000 season with the Mudcats. He later went on to play two seasons in the Majors, including one with the Brewers in 2001.
Like Peña, former Carolina shortstop Lou Collier also played with the Brewers during his Major League tenure. Collier was a Southern League All-Star in 1996 with the Mudcats and later played with the Brewers in 1999, 2000 and 2001. Collier hit .280/.355/.359 with a team high 76 runs and 124 hits including 20 doubles, three triples and three home runs in 1996. He also drove in 29 runs, totaled 48 walks and nine stolen bases. Collier, again like the aforementioned Peña, earned team co-MVP honors that season after being awarded Carolina's Willie Duke Award along along with teammate Blaine Beatty.
The very next season saw Chad Hermansen lead the 1997 Mudcats in games (129), runs (87), hits (134), doubles (41), strikeouts (136) and batting average (.275). Hermansen, the 10th overall selection in the 1995 MLB Draft, also totaled 233 total bases in 1997, placing him second in Carolina's single season franchise record book. He was also the first Mudcat to ever hit for the cycle after accomplishing the feat on July 19, 1997 against Birmingham.
In 1999, Juan Sosa became the first Mudcats shortstop to lead the Southern League in fielding at short. Sosa totaled a .958 fielding percentage that season and also finished the year with a team high 70 runs scored and 38 stolen bases.
Josh Wilson led a stacked 2003 Mudcats team in doubles with 30, but would later return to Carolina the following year in 2004. Wilson went on to become a Southern League All-Star in 2004 and would go on to spend eight seasons in the big leagues.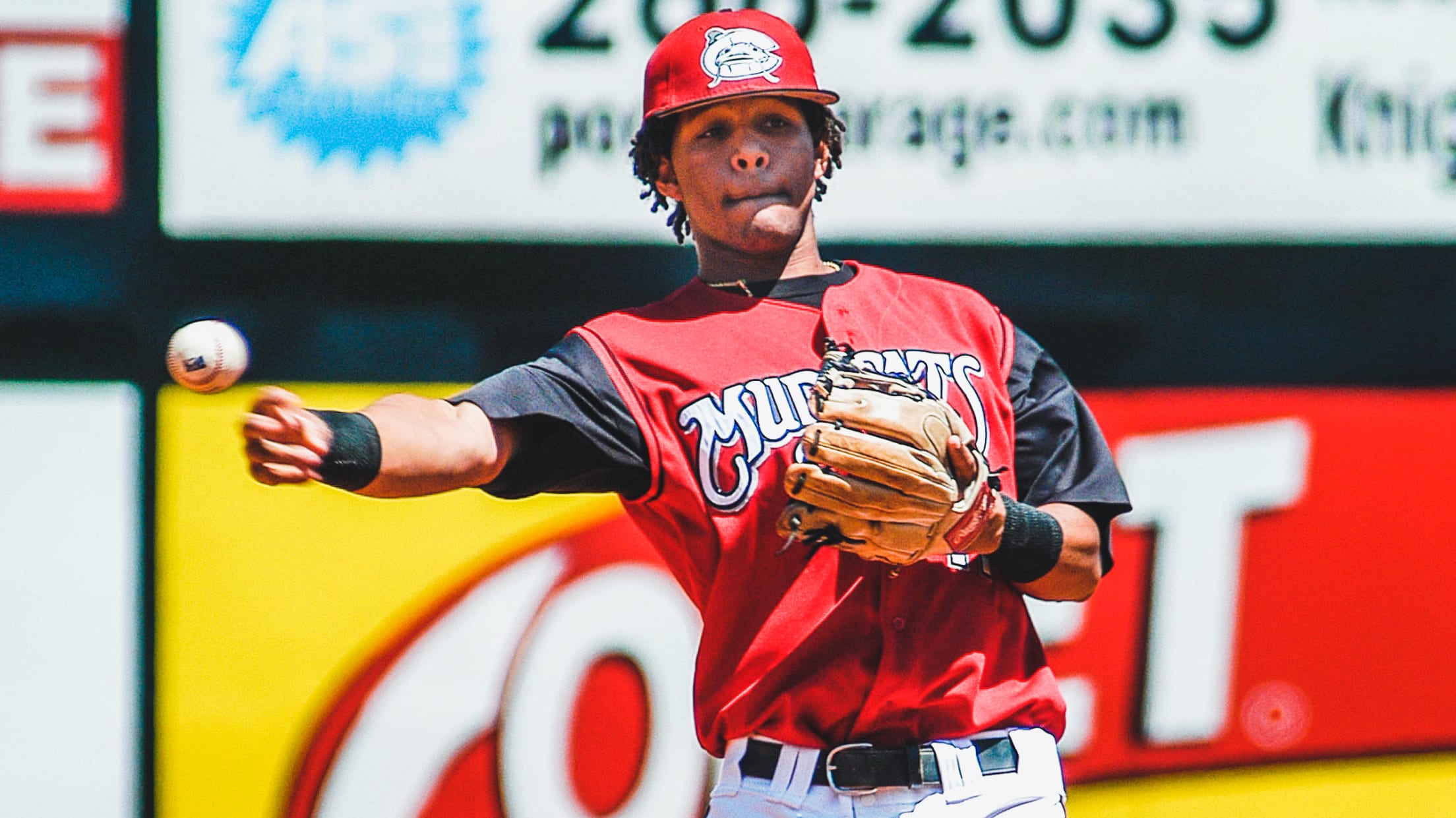 The 2005 season saw Robert Andino set team highs in games (127), hits (139) and strikeouts (111). Andino was also one of eight different Mudcats who earned a promotion straight to the big leagues immediately after Carolina's 2005 season came to an end. He was promoted straight from the Mudcats to the Marlins that year along with Jeremy Hermida, Chris Resop, Scott Olsen, Logan Kensing, Yorman Bazardo, Jason Vargas and Josh Johnson.
Another MLB bound shortstop covered the Carolina infield in 2010 as Kris Negron put together one of the strongest offensive seasons to date for a Mudcat shortstop. Negron led the 2010 Mudcats in runs (79), hits (128) and walks (51) while slashing .272/.361/.409 over 120 games. He was especially good in the summer months that season as he put together hit streaks of 15-straight from July 4 through July 22, 2010 and 19-straight from July 31 through August 21, 2010. He was also named the Southern League's batter of the week for the week of August 9 through August 16 and led the Southern League with a .965 fielding percentage at short in 2010.
While he never reached the Majors, it should be noted that Manny Mayorson had one of the best offensive seasons for a Carolina shortstop in team history. In 2008, the then 25-year-old Mayorson totaled a .786 OPS - highest among all qualified Carolina shortstops in team history - while batting .319/.370/.416 over 108 games. Mayorson led that 2008 club in average (.319) and totaled 119 hits, including 31 doubles, one triple and one home run. He also helped turn the third triple play in team history on August 19, 2008. Mayorson played a total of 13 seasons in the Minors between 2000 and 2012. The Dominican born Mayorson finished his pro career in 2013 after playing with three different Independent League teams.
The season prior, it was 2007 Mudcat Chase Lambin who put together strong numbers at the plate while splitting time at short and second. The then 27-year-old Lambin hit .283/.354/.486 with a .840 OPS, a team high 31 doubles, a team leading six triples, 15 home runs and 59 RBI with the Mudcats. He also played in 116 games and started 57 times at short that year. Lambin was the hitting coach for the Down East Wood Ducks in 2019.
In 2012, Ronny Rodriguez split time at short and second for the Mudcats. Rodriguez, who was recently acquired by the Brewers last December, hit .264/.300/.452 a .752 OPS over 126 games overall that season. He also totaled 120 hits, including 20 doubles, four triples and 19 homers overall between both positions. As a shortstop, Rodriguez slashed .285/.315/.460 with 13 doubles, 10 home runs and 46 RBI.
More recently, the Mudcats have had Major Leaguers like Dansby Swanson and Johan Camargo play position No. 6. Swanson, the first overall pick in the 2015 MLB Draft, played in just 21 games with the Mudcats in 2016, but totaled 26 hits, including 12 doubles and an inside-the-park home run before receiving a late April promotion to Double-A Mississippi. Camargo, meanwhile, was both a mid-season and post-season All-Star for the 2015 Mudcats. The Panamanian born Camargo hit .258/.315/.335 with a team high six triples, 15 doubles, a home run and 101 hits overall with Carolina in 2015.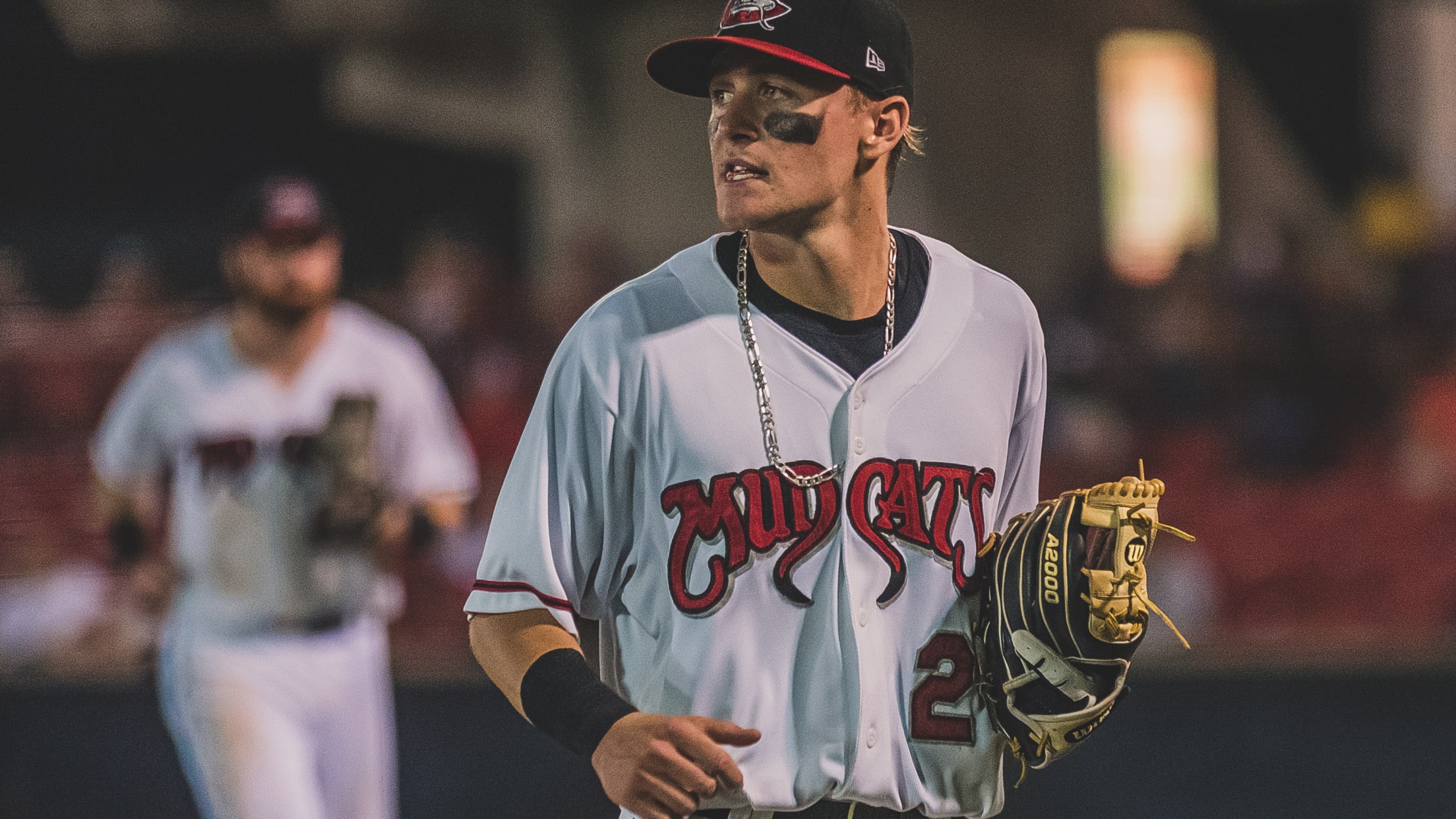 The present day Carolina infield, meanwhile, is in good hands with top rated prospect Brice Turang recently handling the everyday duties at shortstop. Turang, the 21st overall pick in the 2018 MLB Draft, was promoted to the Mudcats in July of 2019 after starting the year with Low-A Wisconsin where he was named to the Midwest League All-Star team. The Corona, CA native is currently rated as the top prospect in the Brewers farm system. He is also considered as one of the Top 100 prospects in baseball according to several prospect ranking guides.
Greg Young is the play-by-play broadcaster and Director of Media Relations and Broadcasting for the Carolina Mudcats. Follow the Mudcats on Twitter @CarolinaMudcats.