The Show Before the Show: Episode 258
Royals' Bubic breaks down what made him MiLB strikeout leader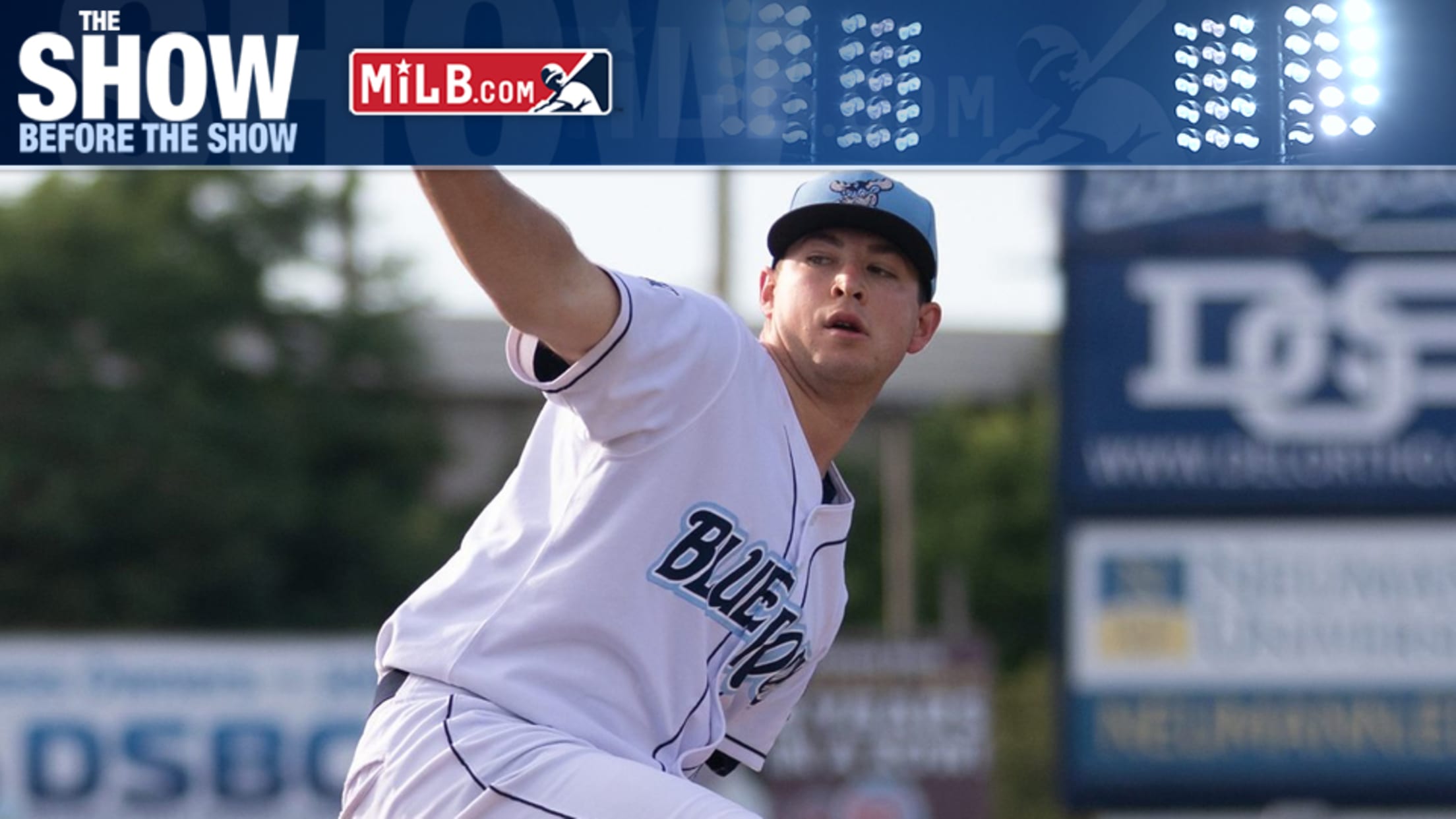 Kris Bubic led the Minor Leagues with 185 strikeouts over 149 1/3 innings last season. (Wilmington Blue Rocks)
Check out the latest episode of The Show Before the Show, MiLB.com's official podcast. A segment rundown is listed below, in case you want to skip to a particular section. Like the podcast? Subscribe, rate and review "The Show Before the Show" on iTunes. The podcast is also available via
Check out the latest episode of The Show Before the Show, MiLB.com's official podcast. A segment rundown is listed below, in case you want to skip to a particular section. Like the podcast? Subscribe, rate and review "The Show Before the Show" on iTunes. The podcast is also available via Spotify, Stitcher and Google Play. Send your questions and feedback to [email protected]. You can follow hosts Tyler Maun (@TylerMaun) and Sam Dykstra (@SamDykstraMiLB) on Twitter.
Listen to the latest episode »
Intro and MLB The Show 20 simulation preview (0:00)
Tyler and Sam begin by listing their rosters for a third prospect-based simulation of MLB The Show 20. Sam's side will represent the American League while Tyler's team will be made up solely of National League prospects. Tune in next Tuesday at 7 p.m. ET to hear the guys commentate over the video-game action.
Kris Bubic interview (16:00)
Sixth-ranked Royals prospect Kris Bubic joins the show to talk about his big-game experience, the growth that helped him lead the Minors in strikeouts last season and his at-home preparations for a potential 2020 season.
Ben's Biz Banter (46:00)
MiLB.com's Benjamin Hill offers some fun facts from the Eastern League. Ben also shares stories of how some Minor League clubs are still holding community events at their ballparks right now.
MiLB.com's Jordan Wolf (58:22)
This week's MiLB.com writer feature turns to Jordan Wolf, who discusses his story about long-lost Minor League legend Elliot Bigelow, who was a monster at the lower levels in the 1920s but managed only one Major League season.
Wrapping up/Nationwide Prospect Fun Fact (1:09:48)