Top Five: Memorial Day Performances
Five Gwinnett players who made their mark on Memorial Day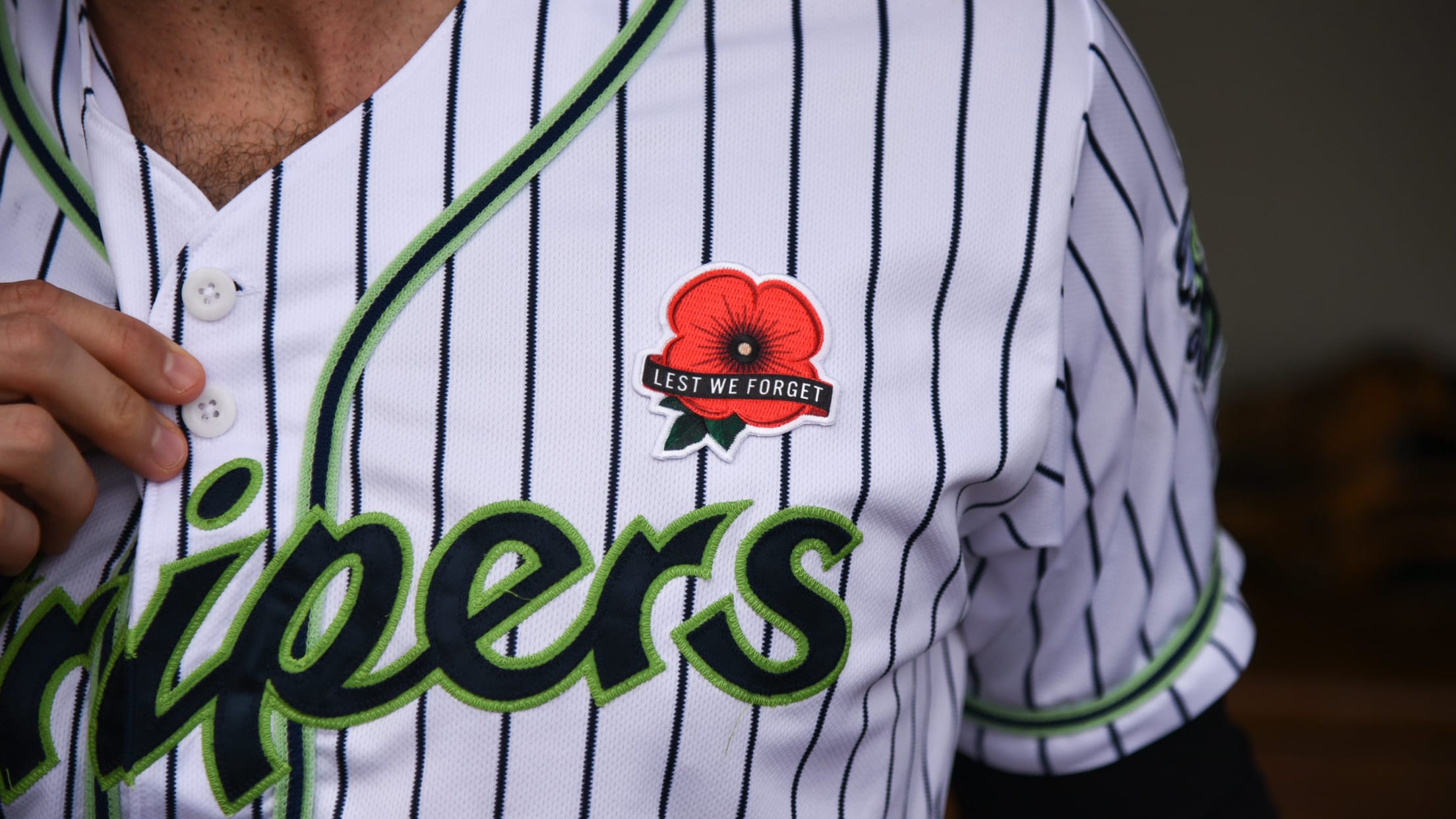 (Jamie Spaar)
As our Top Five series rolls on, it's time to dive into some of the Gwinnett players that delivered memorable and clutch outings on Memorial Day. Gwinnett currently holds a 6-4 record on Memorial Day, with the last win coming in 2017 at home vs. Syracuse. Gwinnett's longest winning streak
As our Top Five series rolls on, it's time to dive into some of the Gwinnett players that delivered memorable and clutch outings on Memorial Day.
Gwinnett currently holds a 6-4 record on Memorial Day, with the last win coming in 2017 at home vs. Syracuse. Gwinnett's longest winning streak on Memorial Day sits at three games (2015-17), while the longest losing streak is just one game (2009, 2011, 2014, and 2019).
May 25, 2009 – Lost 5-2 vs. Indianapolis
May 31, 2010 – Won 4-3 vs. Indianapolis
May 30, 2011 – Lost 12-2 vs. Lehigh Valley
May 28, 2012 – Won 9-8 vs. Lehigh Valley
May 27, 2013 – Won 9-5 at Syracuse
May 26, 2014 – Lost 3-2 at Pawtucket
May 25, 2015 – Won 8-2 vs. Lehigh Valley
May 30, 2016 – Won 6-5 vs. Pawtucket
May 29, 2017 – Won 4-3 (10) vs. Syracuse
May 28, 2018 – PPD vs. Columbus
May 27, 2019 – Lost 9-7 vs. Norfolk
For Memorial Day 2020, the Stripers were scheduled to conclude a four-game series vs. the defending Governors' Cup Champion Columbus Clippers. Since we won't get to watch that 2019 postseason rematch today, let's instead look at our top five past performances from this holiday.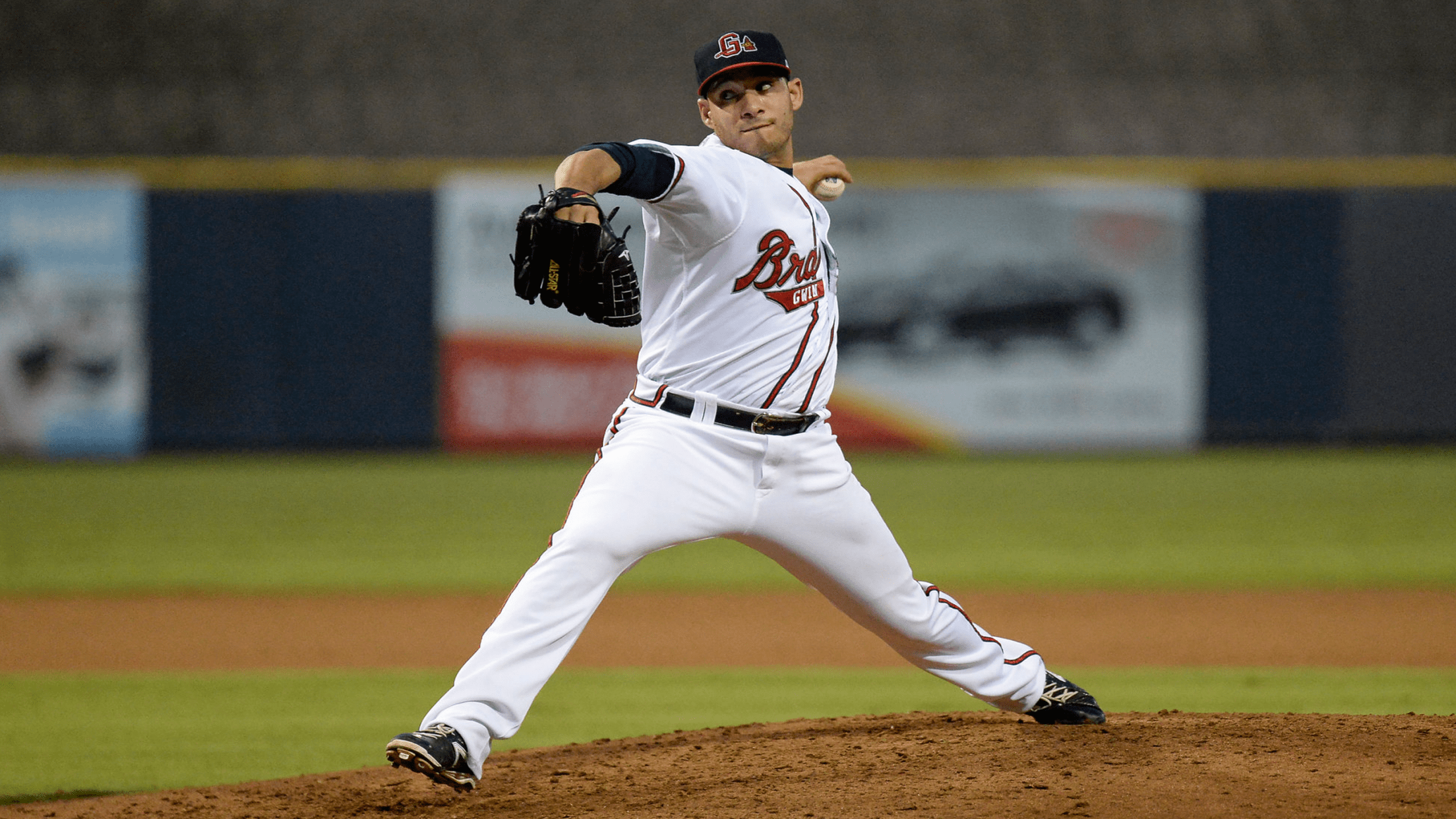 5. Daniel Rodriguez (2014)
The left-hander entered his Memorial Day start against Pawtucket on May 26, 2014 with a 4-4 record but hadn't allowed more than four earned runs in a game in his nine starts. He was coming off four quality starts over his previous five outings, including 7.0 innings, three earned runs, and 11 strikeouts in losing effort on May 20 vs. Indianapolis.
Rodriguez's tough luck continued as he tossed 7.0 innings, allowing seven hits and three earned runs while tallying seven strikeouts in a 3-2 loss. He held the PawSox scoreless through the first four innings, yielding just two hits. Pawtucket finally broke through with three runs in the fifth on a Mike McCoy RBI double and a Ryan Roberts two-run homer. Rodriguez was replaced to start the eighth inning just before Gwinnett rallied late, pushing across two runs in the ninth but coming up just short.
Rodriguez finished the 2014 season 6-13 with a 5.04 ERA in 125.0 innings over 29 games (21 starts).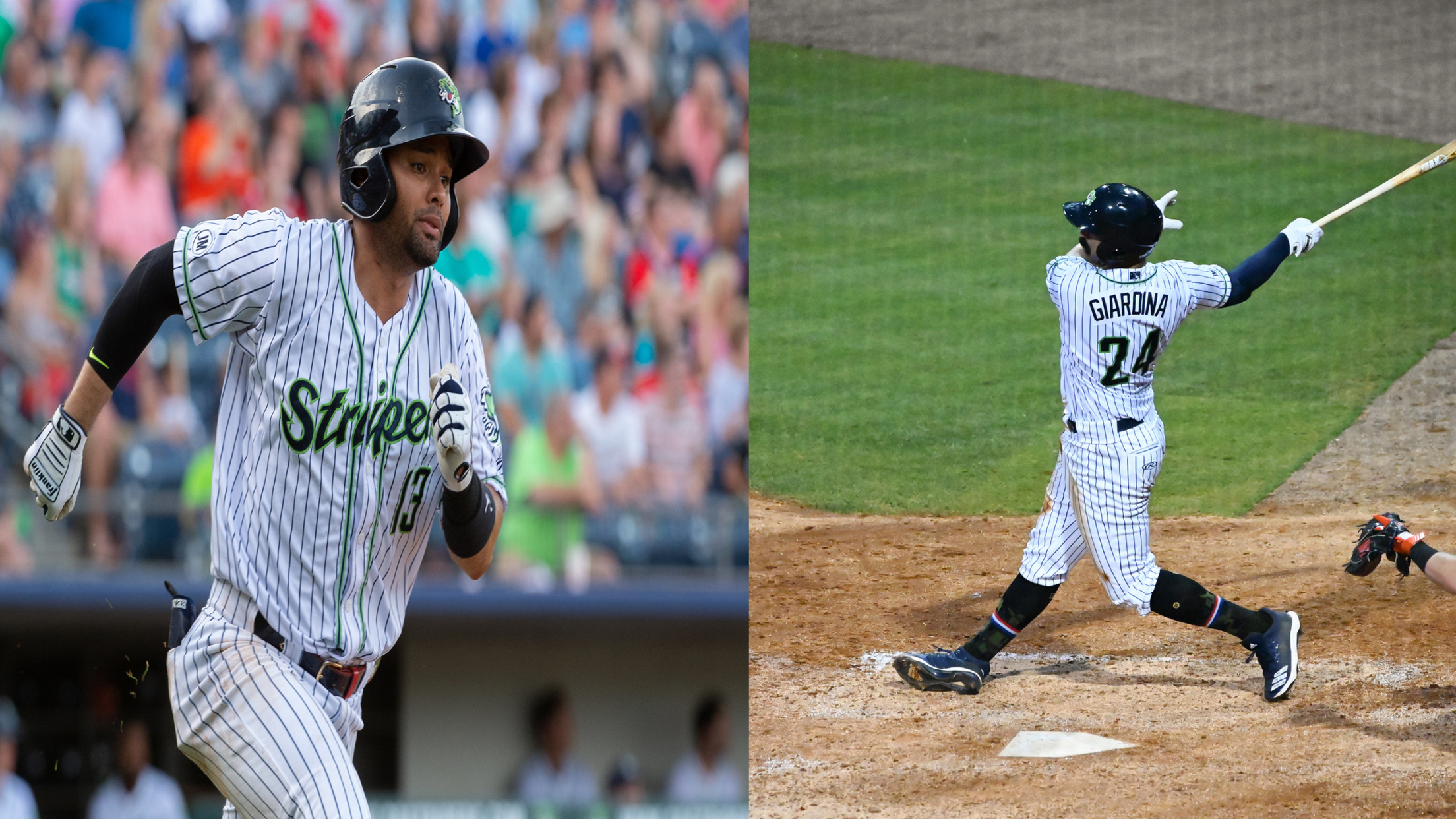 4. Andres Blanco & Sal Giardina (2019)
As Gwinnett took on Norfolk last Memorial Day, May 27, 2019, both Blanco and Giardina had identical box scores. Each went 3-for-4 with a double, RBI, two runs scored, and a hit-by-pitch. Blanco doubled in the bottom of the third inning and came around to score on a sacrifice fly by Sean Kazmar Jr. Giardina doubled and drove in his lone RBI in the eighth inning. Three batters later, Blanco was hit by a pitch and later scored on a bases-loaded walk as part of a five-run eighth inning. Both players singled in the ninth inning, with Blanco driving in Giardina to cut the Norfolk lead to two runs and bring the tying run to the plate. Gwinnett lost, however, 9-7.
Blanco batted .262 with 23 doubles, one triple, 19 home runs, and 61 RBIs in 118 games with Gwinnett in 2019. Giardina hit .260 with six doubles, one home run, and five RBIs in just 23 games as an injury cut his season short.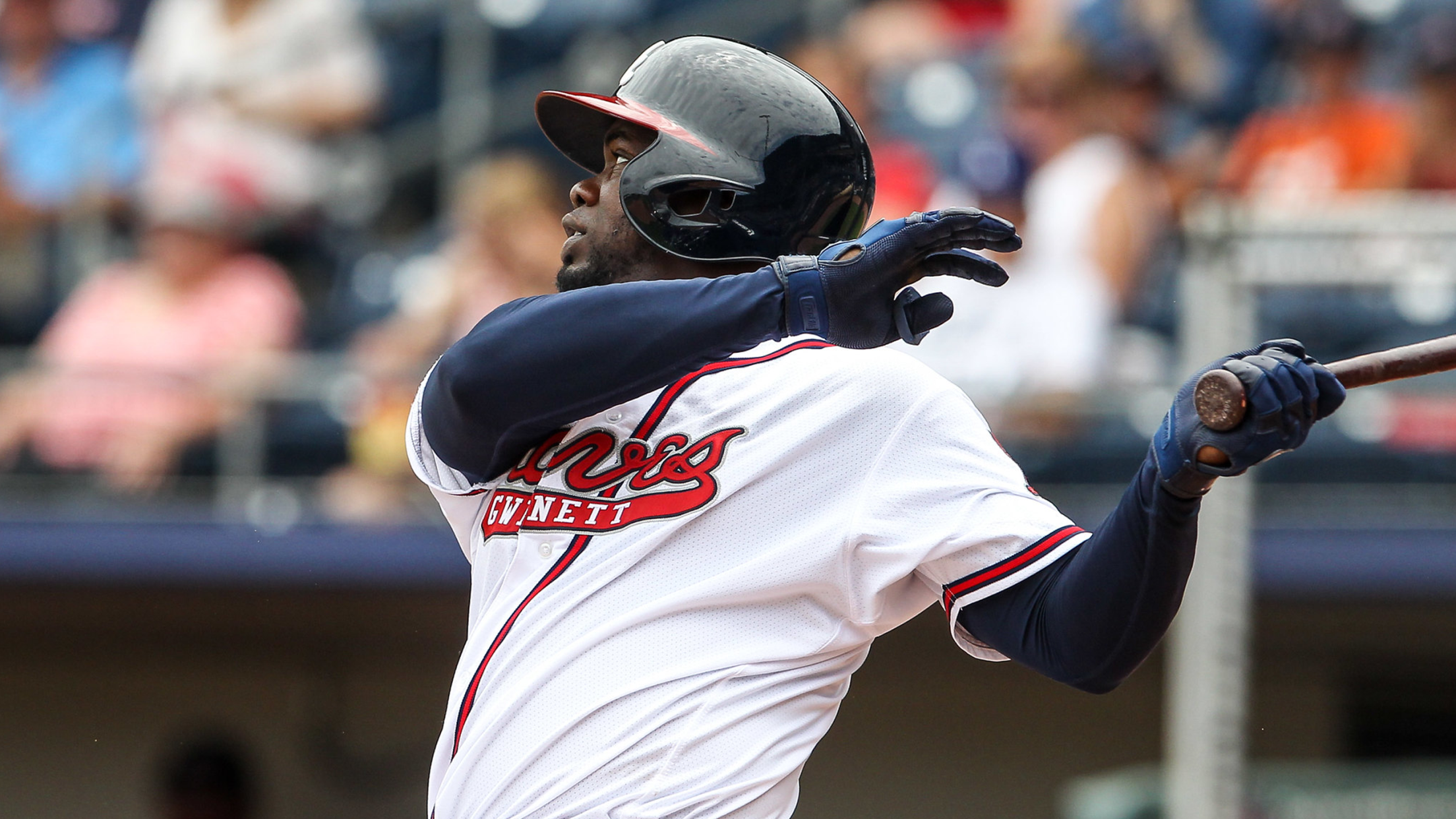 3. Adonis García (2017)
García appeared in six games with Gwinnett across two rehab assignments in 2017. The first stint came at the end of May as he recovered from left achilles tendinitis. Taking on Syracuse on May 29, 2017, García went 4-for-5 with two doubles and an RBI as Gwinnett won 4-3 in the 10th inning.
He began his afternoon with doubles in the first and third inning, scoring Ozzie Albies in the first to put Gwinnett up 1-0. He singled in the fifth inning and again in the 10th to move the potential winning run – Johan Camargo – to third base. Syracuse intentionally walked the bases loaded before Lane Adams drove in the winning run with a single to right field.
García finished his first rehab stint going 6-for-15 with three doubles and four RBIs before rejoining Atlanta on June 2.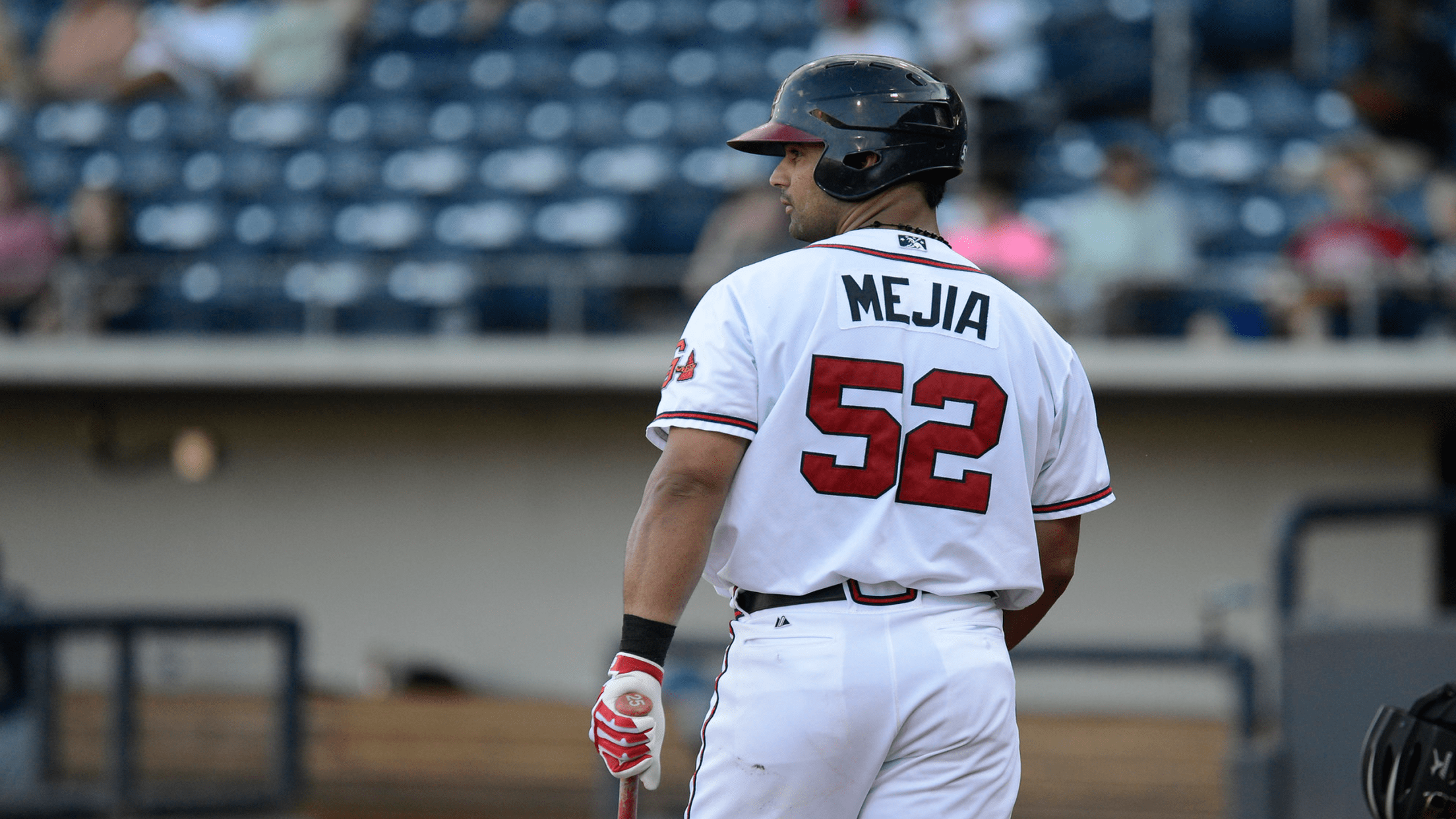 2. Ernesto Mejia (2013)
Mejia made his mark during Gwinnett's Memorial Day game at Syracuse on May 27, 2013. Trailing 5-4 entering the ninth inning, Gwinnett tied the game with three consecutive one-out singles by Joey Terdoslavich, Brandon Boggs, and Joe Leonard. Mejia was called on to pinch hit for Paul Janish who was 0-for-2 with a strikeout. On the fourth pitch of the at-bat, Mejia blasted a three-run home run to left field off Erik Davis, breaking the tie and put Gwinnett ahead 8-5. Matt Pagnozzi homered back-to-back with Mejia, capping the scoring and giving Gwinnett the 9-5 win.
Mejia finished the 2013 season batting .249 and led the team with 35 doubles, 28 home runs, and 83 RBIs in 134 games.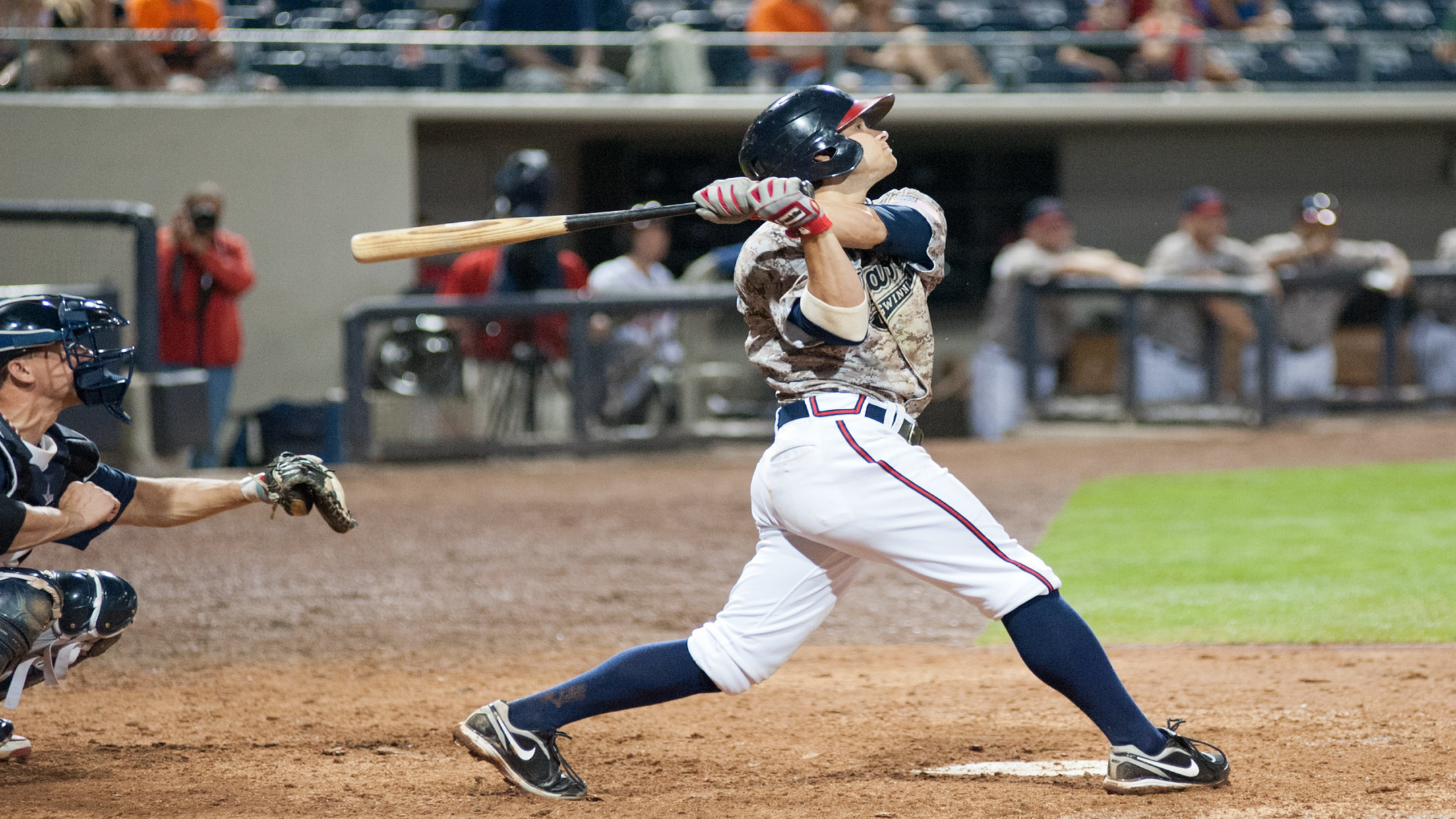 1. Lance Zawadzki (2012)
Zawadzki, released by the Los Angeles Dodgers on May 6, 2012 after just five games with Triple-A Albuquerque, signed a minor league deal with Atlanta on May 21.
In his sixth game with Gwinnett, Memorial Day on May 28 vs. Lehigh Valley, Zawadzki's new team was off to a slow start. The G-Braves trailed 8-1 in the bottom of the sixth inning when he notched his second single of the game, scoring Mejia and Terdoslavich to cut the deficit to 8-3.
Still trailing 8-3 in the bottom of the ninth, Gwinnett strung together one-out RBI hits from Mejia, Terdoslavich, and Jose Yepez to get within 8-6. A groundout by Josh Wilson put the G-Braves down to their last out with the tying runs in scoring position. Zawadzki sent the second pitch he saw from pitcher Michael Schwimer over the right field wall for a walk-off homer, completing the improbable comeback. His first blast of the season highlighted a 3-for-5, five-RBI performance.
Zawadzki played 48 games with Gwinnett, batting .231 with five doubles, one triple, three home runs, and 17 RBIs. After being released by the Braves organization on July 28, 2012, he signed a minor league contract with the St. Louis Cardinals on August 10 and played in eight games with Triple-A Memphis to finish out the season.