2023 Season Ends With 7-3 Loss to Travs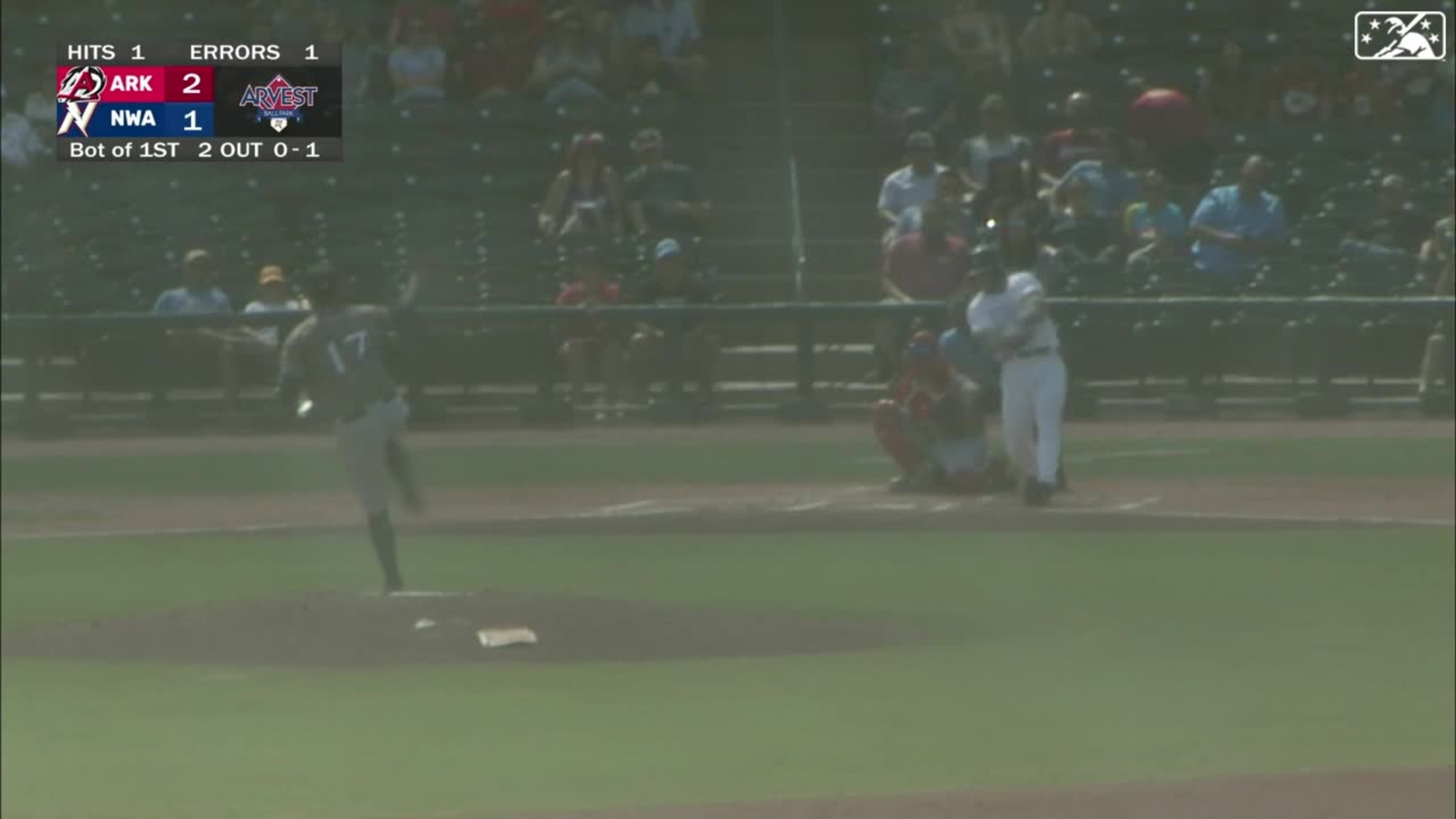 Peyton Wilson had two doubles, finishing the season leading the Texas League with 33, but the Northwest Arkansas Naturals (35-34, 64-74) fell to the Arkansas Travelers (28-41, 73-65) in the final game of the 2023 season at Arvest Ballpark. The 2024 season begins on April 5, 2024, when the Naturals
Peyton Wilson had two doubles, finishing the season leading the Texas League with 33, but the Northwest Arkansas Naturals (35-34, 64-74) fell to the Arkansas Travelers (28-41, 73-65) in the final game of the 2023 season at Arvest Ballpark. The 2024 season begins on April 5, 2024, when the Naturals host the Tulsa Drillers for a three-game series to kick off the new campaign.
The afternoon started off with the Travelers scoring a pair of runs against Naturals starter Noah Cameron in the top of the first, but NWA answered the bell in the bottom of the inning. Peyton Wilson ripped his 32nd double of the year, taking the league lead. The two-baggers scored Jeison Guzman to make it a one-run game. With two outs, Cayden Wallace tied the game with a double to left, plating Wilson to even the score.
In the third, the Travelers took the lead again, but Wallace drove in another run in the bottom of the inning with a sacrifice fly to center to make it a 3-3 game.
The run ended up being the final one of the year for NWA, with playoff-bound Arkansas bringing in three runs to take the lead in the fifth. William Fleming led the pitching staff, going 3.0 scoreless innings while allowing three hits and striking out six. Rylan Kaufman took the loss, going to 0-3 on the year.
The Naturals return to action on April 5, 2024 against the Tulsa Drillers.