NATURALS ANNOUNCE 2019 REGULAR SEASON SCHEDULE
The Northwest Arkansas Naturals will open the 2019 regular season at Arvest Ballpark on Thursday, April 4, 2019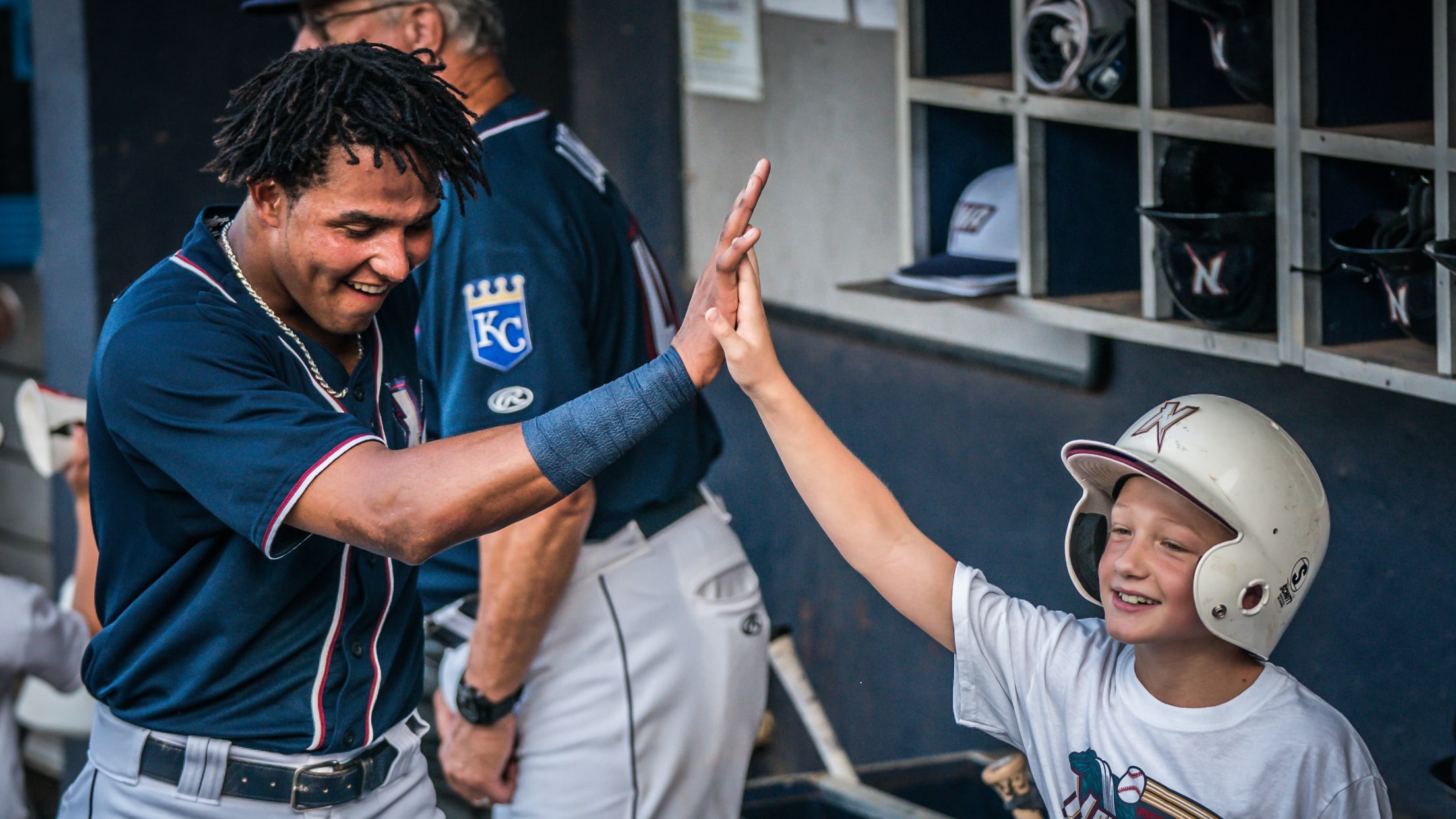 The 2019 season will consist of 70 home games beginning on Thursday, April 4 and end on Monday, September 2. (Tim Campbell)
SPRINGDALE, Ark - The Northwest Arkansas Naturals are excited to announce the release of the entire 2019 Texas League schedule and subsequent home games to coincide with ticket packages going on sale to the general public.  For the first time in franchise history, Northwest Arkansas will begin the 2019 regular
SPRINGDALE, Ark - The Northwest Arkansas Naturals are excited to announce the release of the entire 2019 Texas League schedule and subsequent home games to coincide with ticket packages going on sale to the general public.

For the first time in franchise history, Northwest Arkansas will begin the 2019 regular season by taking on a couple of teams from the Texas League North Division. The Naturals will begin by celebrating Opening Day at Arvest Ballpark on Thursday, April 4, 2019 by welcoming the Springfield Cardinals (Double-A St. Louis Cardinals) for a four (4) game series through Sunday, April 7 before turning their attention to their in-state rivals, the Arkansas Travelers (Double-A Seattle Mariners), for the final three (3) games of the opening seven (7) game homestand.
The regular season schedule is a total of 140 games with 70 of those coming at Arvest Ballpark. Like in 2018, Northwest Arkansas will once again open and close the regular season at home as the regular season finale is scheduled for Labor Day - Monday, September 2 - against the Frisco RoughRiders (Double-A Texas Rangers).
The 2019 campaign will feature home games at Arvest Ballpark on or around 11 weekends throughout the summer. The weekend games next year are spread out throughout the schedule as the Naturals will have two (2) weekend series in April, May, June and July and then a total of three (3) in August and over Labor Day weekend.
Like during the 2018 season, the Northwest Arkansas Naturals will not be home on the Fourth of July; however, the organization will be hosting another 4th at the Field event at Arvest Ballpark on Thursday, July 4 that will feature the LARGEST Fireworks Spectacular in ALL of Northwest Arkansas with more details to be announced during the off-season.
Other special days of note next season would be the Naturals' annual Education Days that begin at 11:05 a.m. and include the dates of Thursday, May 2; Tuesday, May 7; and Wednesday, May 15. The Naturals will also host an annual Matinee Baseball Game at Arvest Ballpark with Summer Camp Day on Wednesday, June 19 at 12:05 p.m.
The Texas League will welcome a new member next season as Amarillo will be replacing the San Antonio Missions (Double-A San Diego Padres), whom will be making the move to Triple-A, in the Texas League South Division. Northwest Arkansas will host Amarillo at Arvest Ballpark on June 17 through June 19 and July 27 through July 30.
A PDF copy of the 2019 schedule is now available online at our website, www.nwanaturals.com. Fans can find the schedule at 2019 SCHEDULE under the LEADING OFF section and on the PROMOTIONS & SCHEDULE dropdown. Stay tuned throughout the off-season for updates on all start times as well as the 2019 promotional calendar.
Follow the Northwest Arkansas Naturals on Facebook and Twitter @NWANaturals all throughout the year by using the hashtag #NaturalPastime and #CrowntoCrown for all of our up-to-date information on Naturals baseball.
The Northwest Arkansas Naturals are the Double-A Texas League Affiliate of the Kansas City Royals. The Naturals play at state-of-the-art Arvest Ballpark in Springdale, Ark. For more information, including statistics, ticket options, and more, please visit NWANaturals.com, and follow us on Twitter @NWANaturals and Facebook.com/Naturals.
-Naturals-