Naturals 2024 Home Game Schedule Announced
Opening Night at Arvest Ballpark will be on Friday, April 5th against the Tulsa Drillers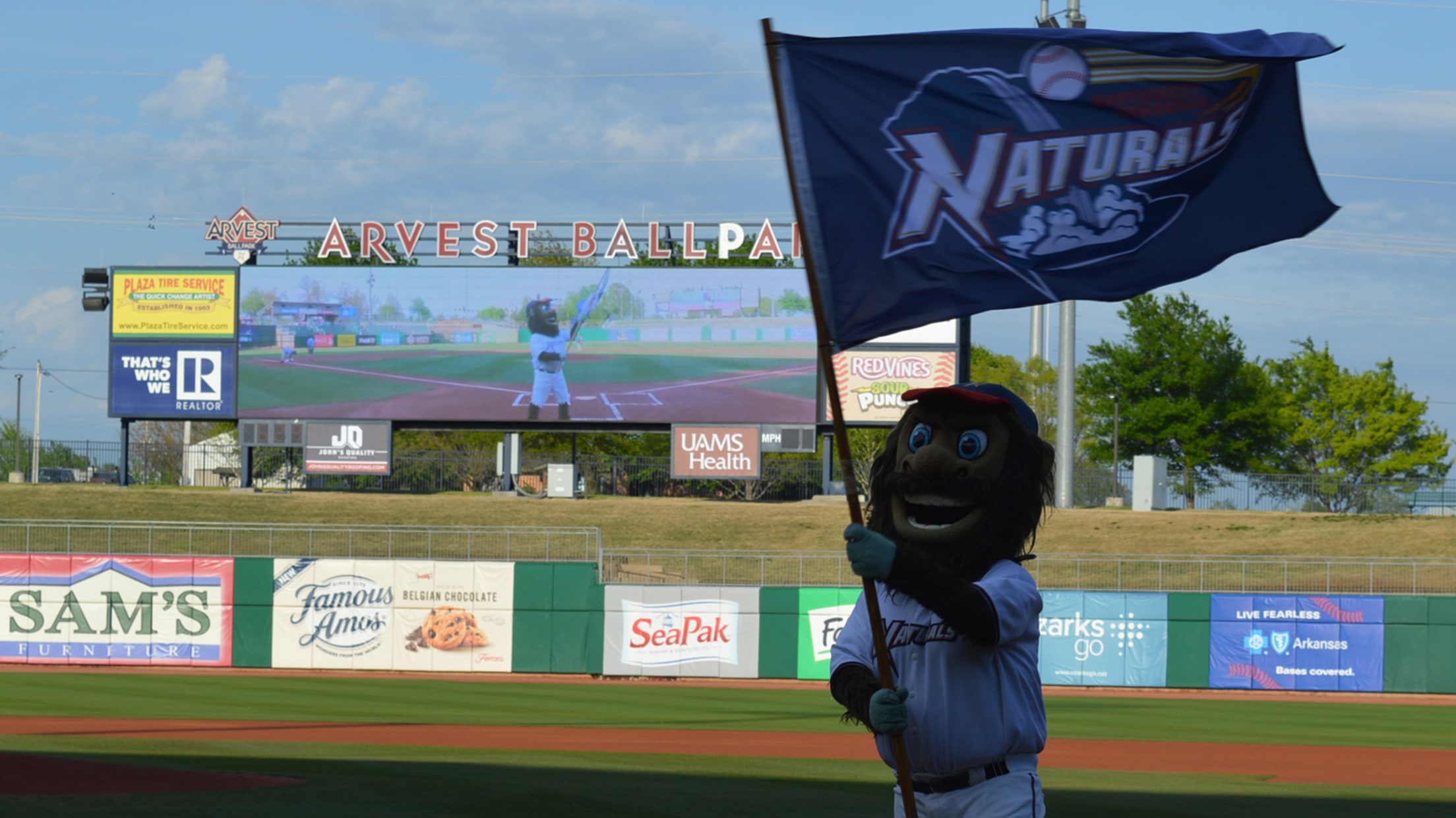 The Northwest Arkansas Naturals will open the 2024 season with a home game against the Tulsa Drillers on Friday, April 5th. (NWA Naturals)
SPRINGDALE, Ark – Major League Baseball today announced the Northwest Arkansas Naturals 2024 Home Game Schedule, a slate of 69 home games that will begin with Opening Night at Arvest Ballpark on Friday, April 5th as the Naturals host the Tulsa Drillers (Double-A Los Angeles Dodgers) in a three-game series
SPRINGDALE, Ark – Major League Baseball today announced the Northwest Arkansas Naturals 2024 Home Game Schedule, a slate of 69 home games that will begin with Opening Night at Arvest Ballpark on Friday, April 5th as the Naturals host the Tulsa Drillers (Double-A Los Angeles Dodgers) in a three-game series through Sunday, April 7th. It will mark the second consecutive season that the Naturals will open the season at home and the second time in three years (Springfield in 2022) that it will be against a North Division opponent. All road games and game times will be finalized and announced at a later date.
The 2024 regular season will once again consist of 69 home games and 69 road games and will span across six months with the home opener on Friday, April 5th while the home and regular season finale is set for Sunday, September 15th. The Naturals will host a total of 36 home games on Friday, Saturday, and Sunday including around the following summer holidays: Mother's Day (May 12th), Memorial Day Weekend (May24th – May 26th), July 3rd, and Labor Day Weekend (August 30th – September 1st).
The home schedule includes 10 separate six-game homestands and three three-game homestands: April 5th – April 7th against Tulsa; July 1st – July 3rd against Springfield; and July 19th – July 21st against Tulsa. The Naturals will square off against the Drillers, Arkansas Travelers (Double-A Seattle Mariners), and Wichita Wind Surge (Double-A Minnesota Twins) 12 times at Arvest Ballpark while the club will play the Cardinals (Double-A St. Louis Cardinals) nine times at home. The Naturals will host the Midland RockHounds (Double-A Oakland A's), Amarillo Sod Poodles (Double-A Arizona Diamondbacks), Corpus Christi Hooks (Double-A Houston Astros), and Frisco RoughRiders (Double-A Texas Rangers) all once while the San Antonio Missions (Double-A San Diego Padres) will not make a trip to Northwest Arkansas.
A PDF of the 2024 home schedule is now available at our website, www.nwanaturals.com. Fans can also find a printable copy under the PROMOTIONS & SCHEDULE dropdown on the main page of the website. Ticket options, game times, and our full 2024 promotional schedule will all be announced at a later date.