VILORIA HOMERS BUT NATURALS FALL 6-2 AND SETTLE FOR SERIES SPLIT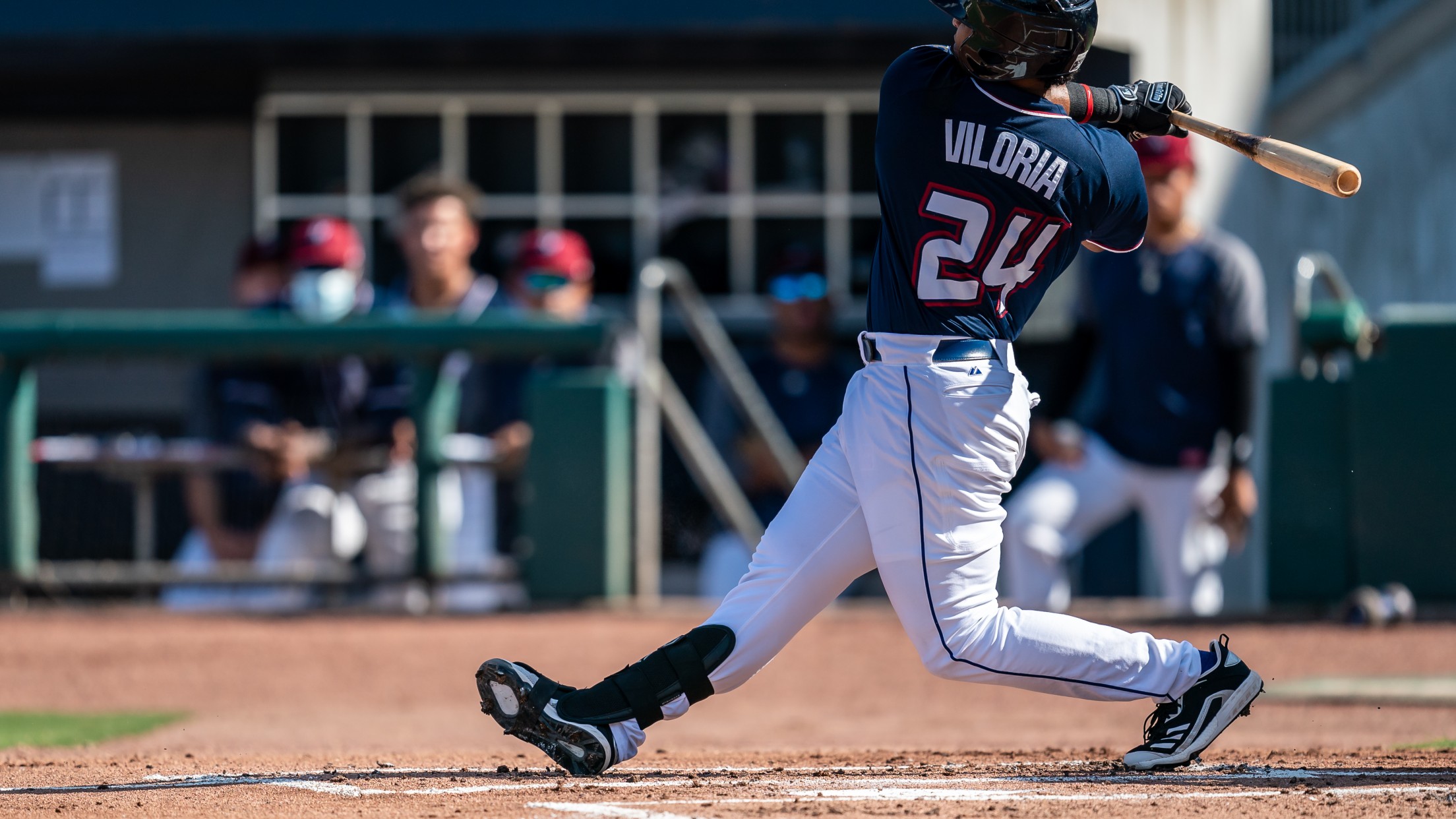 Meibrys Viloria hit a two-run home run in the Naturals loss to the Wind Surge in Wichita on September 12, 2021. (Alan Jamison)
Catcher Meibrys Viloria put the Northwest Arkansas Naturals on the board in the seventh inning with a two-run homer, but that was the extent of the Naturals' offense Sunday afternoon. The Wichita Wind Surge scored in the first and held a lead for the entire afternoon, winning 6-2 to force
Catcher Meibrys Viloria put the Northwest Arkansas Naturals on the board in the seventh inning with a two-run homer, but that was the extent of the Naturals' offense Sunday afternoon. The Wichita Wind Surge scored in the first and held a lead for the entire afternoon, winning 6-2 to force a series split.
Viloria's home run was his third with the Naturals this year and his eighth overall in 2021, one of just two hits in the game. Kevin Merrell has the team's first, a single with two outs. The single marked Merrell's third straight game with a hit and his second time in three days recording the team's first hit of the day.
Merrell was one of two players who reached base twice, also walking in his second plate appearance. Vinnie Pasquantino (MLB Pipeline's No. 18 Royals' prospect) drew two walks in four plate appearances, bringing his season total to 61, combined between High-A and Double-A. With 61 walks and 61 strikeouts, he has an even 1.0 BB/K ratio, one of the best in Minor League Baseball.
Starter Drew Parrish took his fourth loss, allowing a season-high seven hits across 4.2 innings with three strikeouts.
C.J. Eldred took over for Parrish in the fifth and threw 1.1 innings and allowed one unearned run in his third Double-A appearance. Stephen Woods Jr. made his second appearance of the week after Eldred and allowed a run in an inning of work, then Josh Dye threw a scoreless eighth inning but the Naturals were retired in order in the ninth to drop the season series finale.
With the loss, Northwest Arkansas (60-53) drop back to 4.5 games behind Wichita (65-49) in the Double-A Central, which is where they were to begin the week.
With Arkansas and Frisco tied for the second seed, the Naturals remain 1.5 games out of a playoff spot.
Six games are left on the regular season schedule and after a Monday off day, the Naturals return home Tuesday for six against the Springfield Cardinals at Arvest Ballpark.