Oggie's Kids Club
A great program for some of our youngest fans!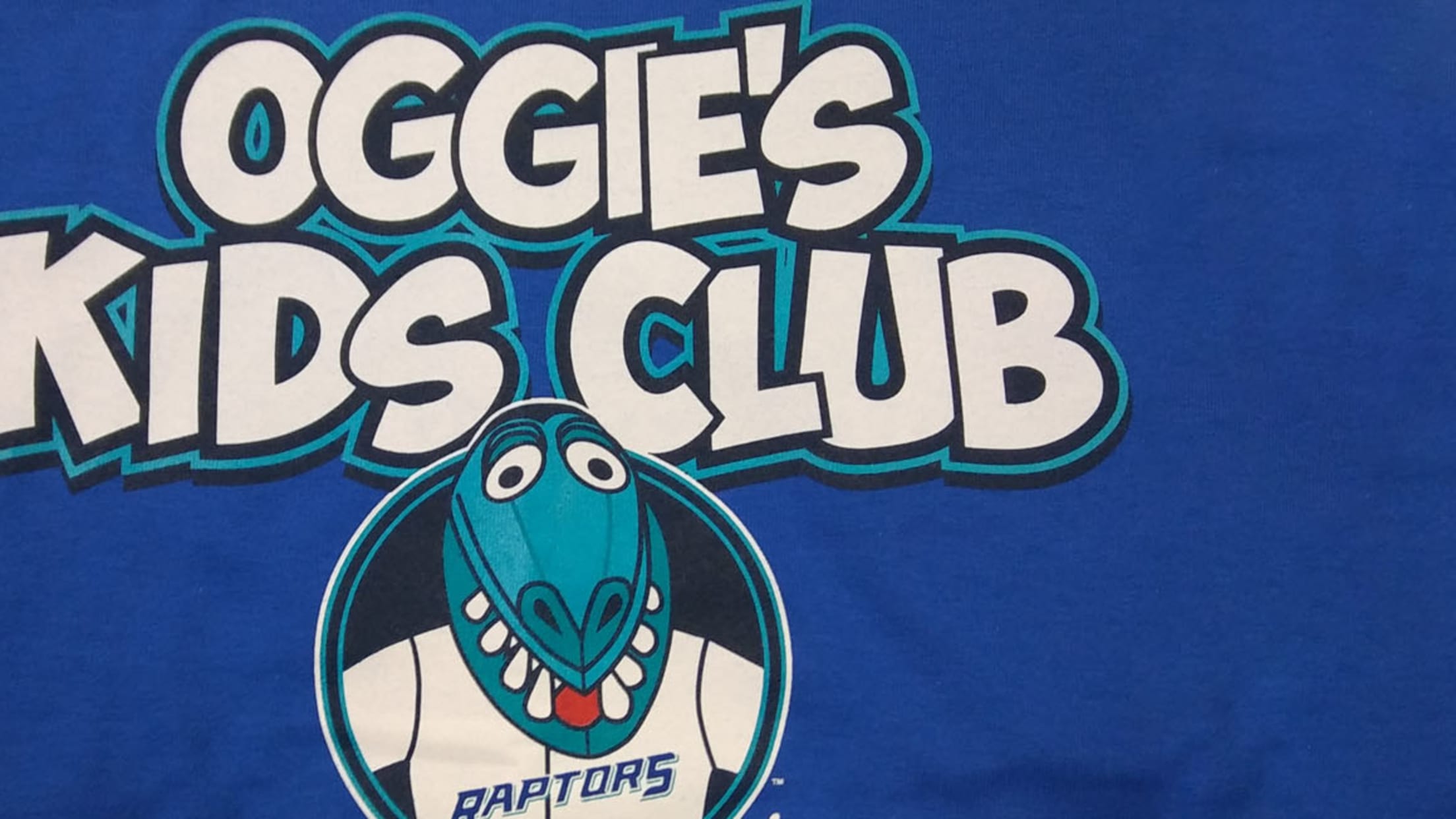 Hey Raptor Fans!
Oggie is ready for the 2021 Season and he's looking forward to seeing all the great members of his Kids Club!
This year, we have added some exciting offerings to Oggie's Kids Club. First, we've expanded the program to children from 5 years old to 14 years old!
We're keeping the price at a reasonable $20 for each kid that signs up! Each kid will receive the following:
Oggie's Kids Club Cap
Oggie's Kids Club Membership Card
Oggie's Kids Club Ticket Punch Pass, good for five (5) Reserved Box Seat Tickets
Half-priced (50% off) tickets for the 2021 Regular Season (exclusively for Oggie's Kids Club Members)
Oggie's Player Clinic, July 10th, 2021, from 12:00 Noon to 2:00 PM
And a lucky Oggie's Kids Club member has the opportunity to throw out a first pitch on one of five designated nights (five different Kids Club Members over the course of the 2021 Season)
Oggie has also talked to Manager Dean Styles and Skip has agreed to bring back the Oggie's Kids Club Player Clinic, where the kids will be able to come and work out with the Raptor Players and Coaches!
So, kids, bring your parents down to the Main Ticket Office and have them sign you up!
You can also get the form online and bring it down or mail it in.
Sign up now for only $20! We will also have a couple of days you will be able to visit Oggie out in the Ogden community and you'll be able to sign up there! We will announce these dates and locations on our social media, so make sure you're following us for all of those important details.