Season Tickets
Catch all of the action, all season long!

Become a member of the Raptors Family by signing up for 2022 Season Tickets. You will be guaranteed the same seats for all of the action this Season. If you plan on attending many home games, this is the plan for you! It's a great way to entertain clients, family and friends on beautiful summer nights at Professional Baseball's Best View!
To reserve your season tickets, you can either call 801-393-2450 or you can download and fill out your Season Tickets Order Form.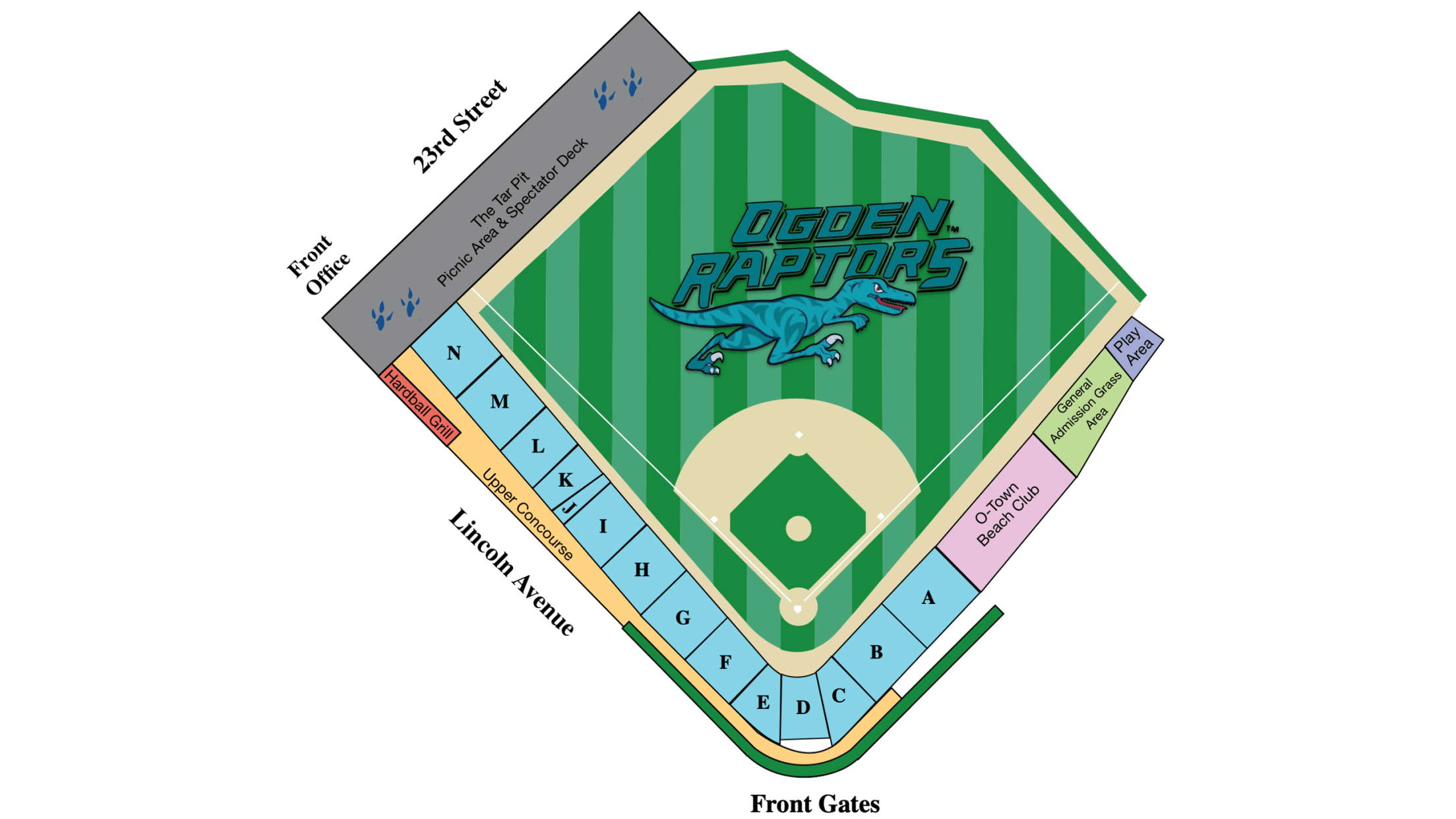 Section Price per seat
A (1st Base Side) $325
B (1st Base Side) $325
C (1st Base Side) $385
D (Behind Home Plate) $385
E (3rd Base Side) $385
F (3rd Base Side) $385
G (3rd Base Side) $385
H (3rd Base Side) $385
I (3rd Base Side) $385
J (Down LF Line) $190
K (Down LF Line) $190
L (Down LF Line) $190