2020 Game Times Announced
Sunday Games to start at 1:35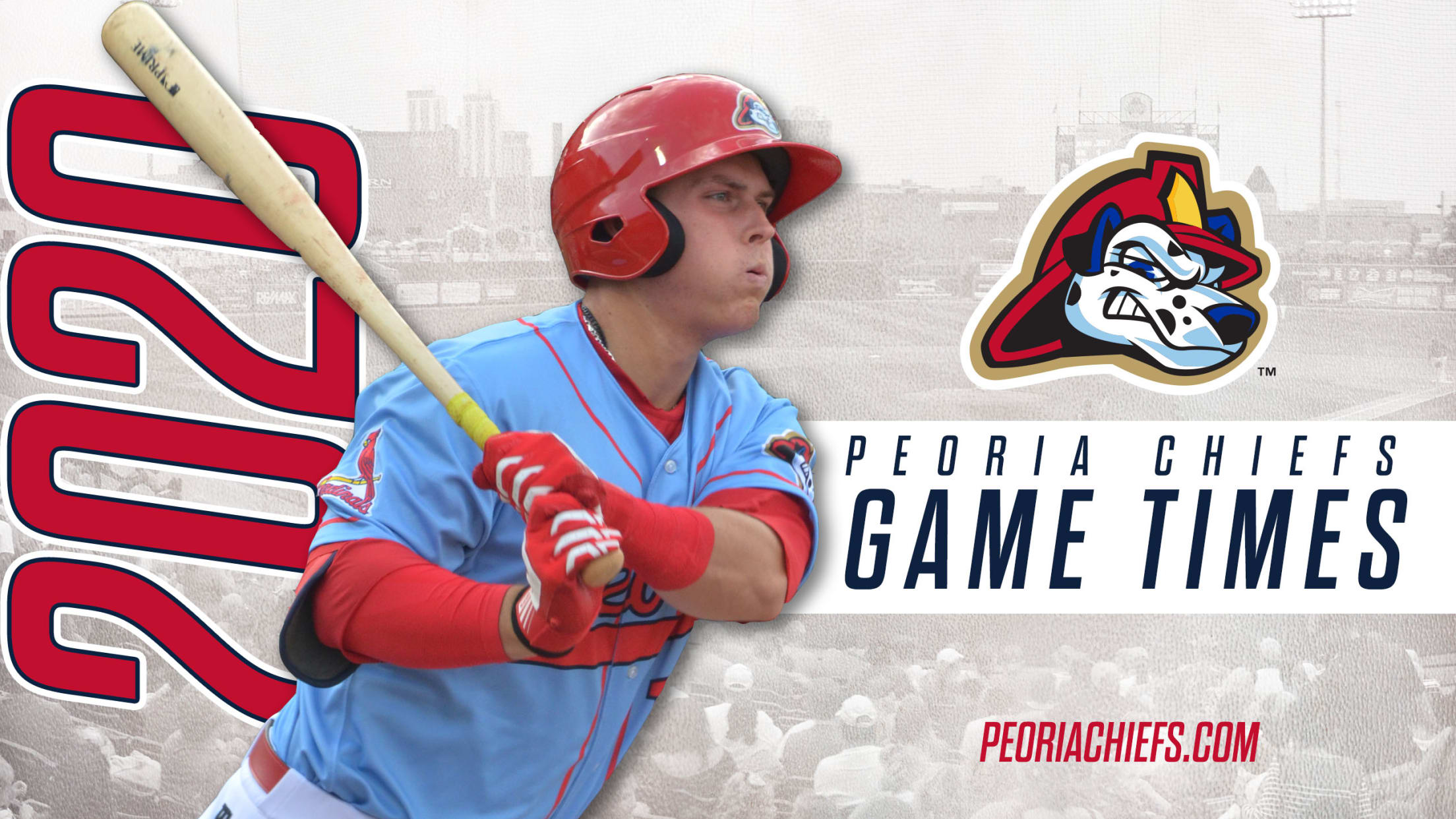 PEORIA, IL - The Peoria Chiefs have game times for the 2020 season with the schedule having been released in August. The Chiefs kick off the home portion of the 2020 schedule on Monday, April 13 at 6:35 p.m. against Quad Cities.SEE FULL SCHEDULE HERE 
PEORIA, IL - The Peoria Chiefs have game times for the 2020 season with the schedule having been released in August. The Chiefs kick off the home portion of the 2020 schedule on Monday, April 13 at 6:35 p.m. against Quad Cities.
SEE FULL SCHEDULE HERE
All night games will start at 6:35 p.m. in 2020 with the exception of Saturday, July 4 which begins at 5:05 p.m. The biggest change on the schedule is that non-Fireworks Sunday home games will be day games with 1:35 p.m. starts. That is a change from a majority of 5:05 p.m. Sunday start times the last few years. There is one Sunday Fireworks show currently scheduled for Sunday, July 26 and that game will begin at 6:35 p.m. like all other Fireworks nights.
"We did a couple surveys throughout the season and at the end of the season and Sunday day games were one of the biggest changes people were invested in," said Chiefs General Manager Jason Mott. "The options of 1pm and 2pm were even so we decided to split the difference and go with 1:35 p.m. so families have time after church to get to the stadium and then still have time for family dinner post-game."
Day games are set with 11:05 a.m. education day games on Wednesday, April 29, Tuesday, May 12 and Wednesday, May 13. The Wednesday, April 15 game will begin at 12:05 p.m. as the annual DARE Day game. There will be two day games in the summer as well with Splash Day I set for an 11:05 a.m. start on Tuesday, June 30 and Splash Day II set for a 12:05 p.m. start on Monday, July 13.
In addition to those 1:35 p.m. Sunday starts, the game on Saturday, April 18 will also be a day game with a 1:05 p.m. start as Bradley hosts Robert Morris that evening at Dozer Park. The regular season concludes with a 1:35 p.m. start on Monday, September 7 which is Labor Day.
Full promotions, and more information on the 2020 season will be announced throughout the off-season on the Chiefs Facebook and Twitter pages with more information available on the team website at www.peoriachiefs.com. Season Tickets and Group Tickets are on sale by calling 309-680-4000 while individual game tickets will go on sale in March.