Richardson, Whalen Mash Five Homers to Beat Wisconsin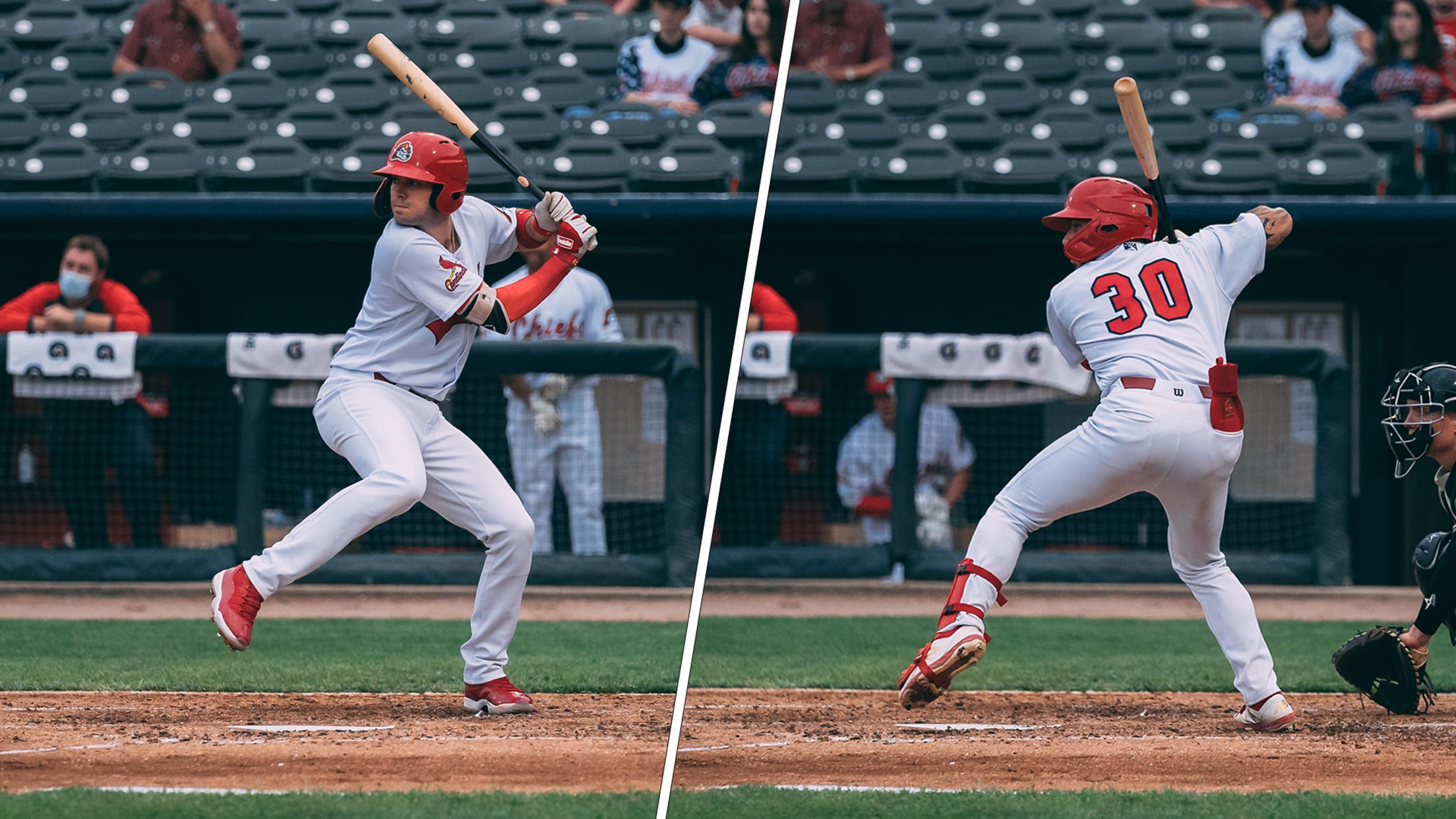 Site: Appleton, Wis. (Fox Cities Stadium) Score: Peoria Chiefs 11, Wisconsin Timber Rattlers 4 Records: Peoria Chiefs (11-17), Wisconsin Timber Rattlers (14-14) Next Chiefs Game: Saturday, June 5 -- at Wisconsin (Appleton, Wis.), 6:35 p.m. Appleton, Wis. -- The Peoria Chiefs picked up their 11th win of the season Friday
Site: Appleton, Wis. (Fox Cities Stadium)
Score: Peoria Chiefs 11, Wisconsin Timber Rattlers 4
Records: Peoria Chiefs (11-17), Wisconsin Timber Rattlers (14-14)
Next Chiefs Game: Saturday, June 5 -- at Wisconsin (Appleton, Wis.), 6:35 p.m.
Appleton, Wis. -- The Peoria Chiefs picked up their 11th win of the season Friday night in Appleton with an 11-4 victory over the Wisconsin Timber Rattlers. The Chiefs were led by Brady Whalen and Zade Richardson who combined for five home runs and nine RBI's.
After Jhon Torres scored on a wild pitch to make it 1-0 Peoria, Brady Whalen hit a 455-foot home run to right field off Wisconsin starter Freisis Adames to double the Chiefs lead.
In the second inning, Zade Richardson got in on the act. The designated hitter smashed an opposite field home run to make it 4-0 Chiefs. Five batters later, Whalen stepped up to the plate again and hit a line drive, three-run homer just inside the right field foul pole to give the Chiefs a 7-0 advantage.
The duo of Richardson and Whalen did not stop there. In the Chiefs half of the third, Richardson hit a long home run to left field, a solo shot, to make it 8-0. Richardson hit his third and fourth career home runs in the contest and recorded his first multi-homer game.
After Wisconsin scored two runs in the bottom of the third, Whalen made sure to get the runs right back. With a runner on and two outs, Whalen mashed his third homer of the game, a 422-foot blast, to make it 10-2. It was the first time in sixteen years that a Chiefs player hit three home runs in a single contest. Ryan Harvey was the last to accomplish the feat, as he cranked three home runs against Wisconsin on April 18, 2005.
The pitching staff of Jack Ralston, Freddy Pacheco and Cole Aker combined for thirteen strikeouts as Aker picked up his second win of the season. Ralston got things started on the mound as he went four innings, allowing just two hits and striking out seven batters. Pacheco recorded four K's in two innings of work and Aker finished things off for the Chiefs with two strikeouts in three innings.
The Chiefs and Timber Rattlers will continue their series tomorrow, with first pitch slated for 6:35 p.m. Connor Lunn will be on the mound for Peoria facing off against RHP Justin Jarvis.
Single Game Ticket Information
June single game tickets are now on sale! Tickets can be purchased online or at the box office Monday-Thursday from 9 a.m. - 4:30 p.m. and on Friday's from 9 a.m. - 3 p.m. The box office will be closed for lunch daily between 11:30 a.m. – 1 p.m. Tickets for July, August and September will be available at a later time.
The Peoria Chiefs are locally owned and operated and play their games at Dozer Park. The Chiefs are a committed community asset and premier entertainment venue for families and individuals in Central Illinois.