A Wild Ending for an Eccentric Town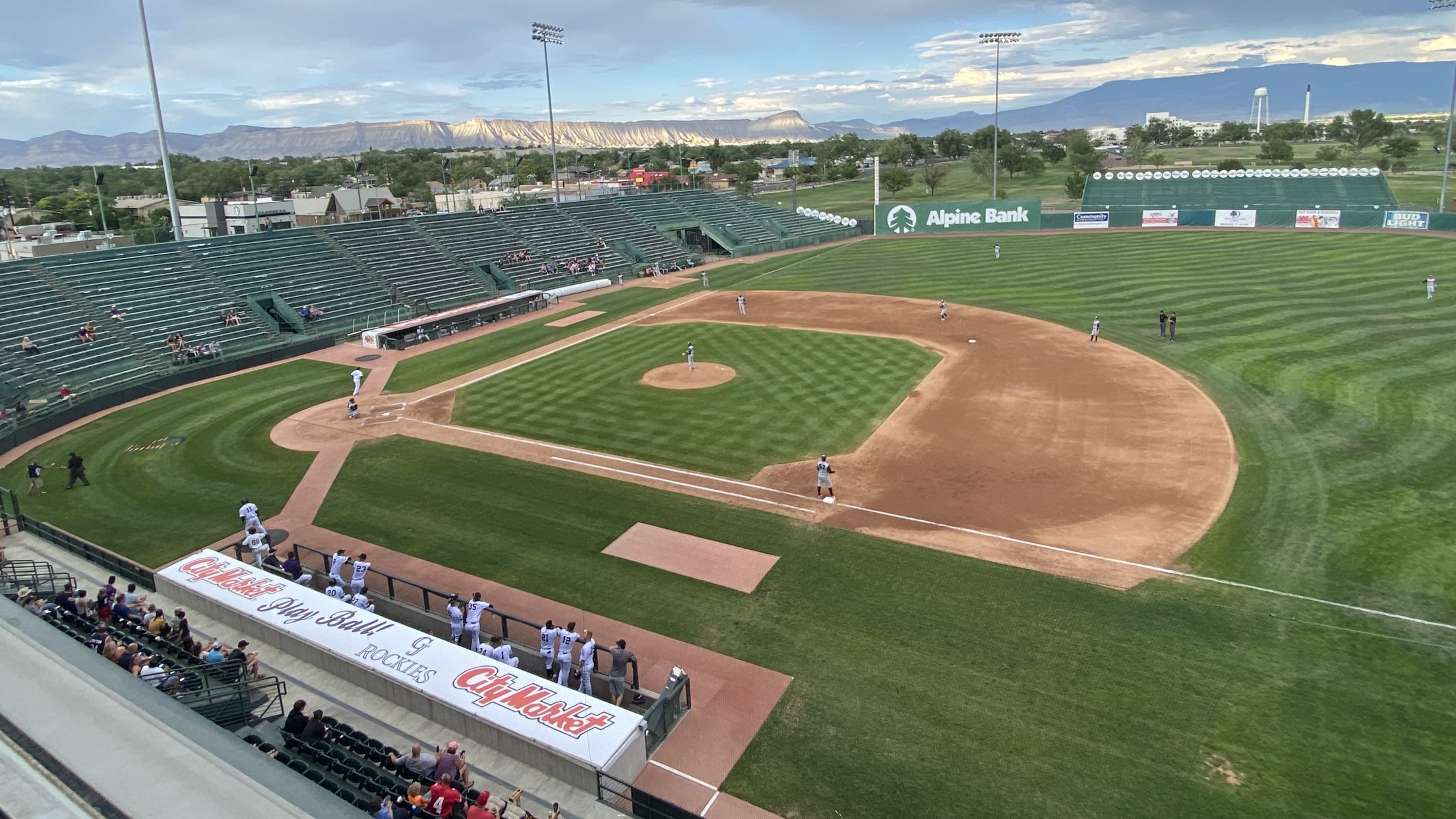 Eccentricity is defined as "deviating from a usual pattern or style", and much that can be said of Grand Junction, Colorado, a city of 65,000 located against the Western Slope of the Rocky Mountains is in keeping with its cherished tradition of quirkiness. It's incongruously known for its wineries, art
Eccentricity is defined as "deviating from a usual pattern or style", and much that can be said of Grand Junction, Colorado, a city of 65,000 located against the Western Slope of the Rocky Mountains is in keeping with its cherished tradition of quirkiness.
It's incongruously known for its wineries, art scene and "Speedo Man", a local enigma who appears randomly at the airport, cavorting down its multiple streets named "Elm Street" and down the quaint, statue-laden Main Street dressed in only, you guessed it, a speedo.
This is a town that has a "1/2 Street" and a "3/4 Street".
On Main Street, across from the venerable, 1920's era Avalon Theater, is a statue of a man in a bathtub who, on closer inspection, is of famed screenwriter/author/director Dalton Trumbo, a native son who, long before his brilliance was finally recognized, had his books burned by Grand Junction's right-leaning public, was blacklisted and jailed for his refusal to "name names" during the 1950s, and who ultimately wrote over 50 screenplays and won several Oscars.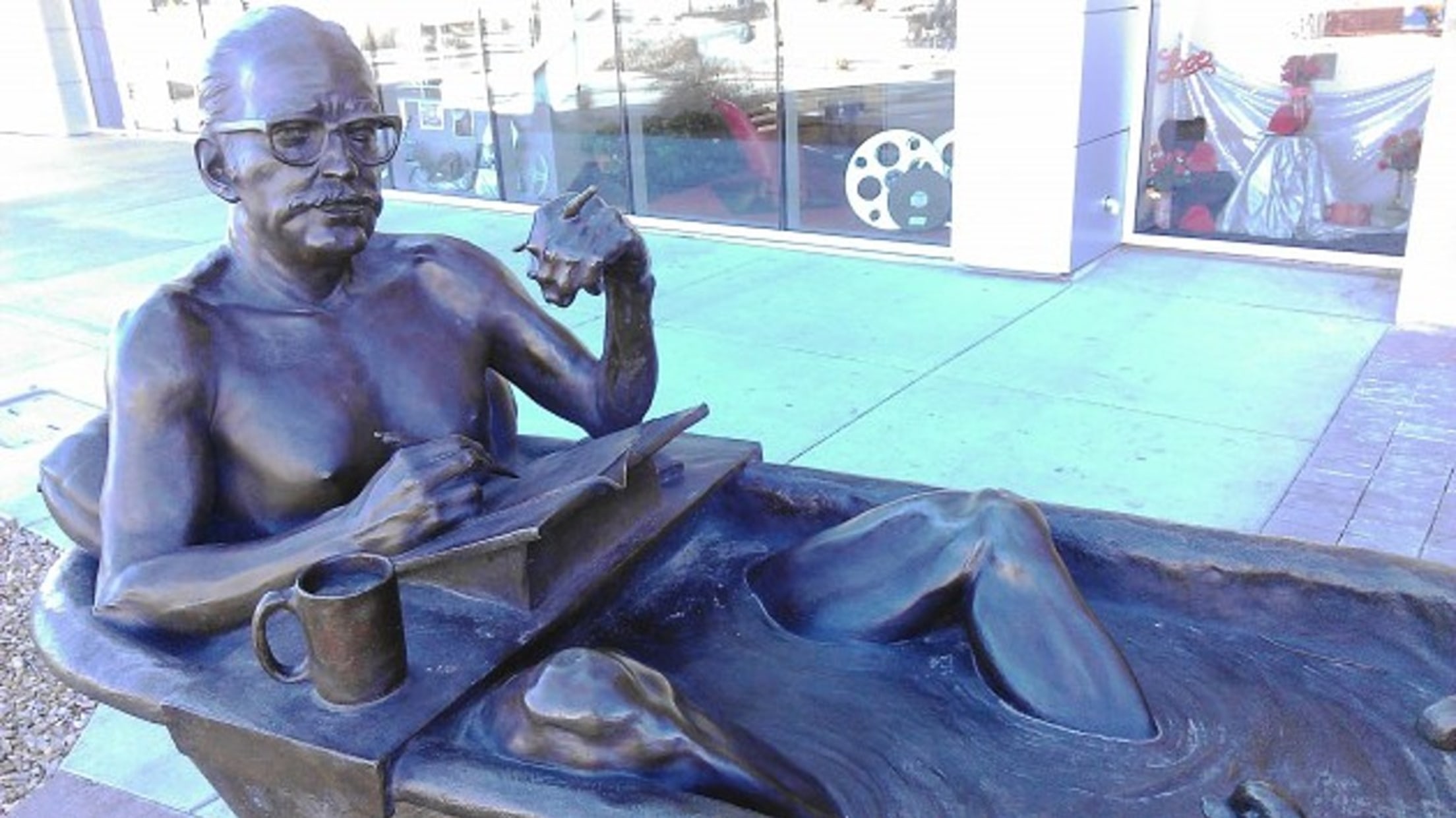 And, in keeping with the oddities of Grand Junction, there's Suplizio Field, home of the Grand Junction Rockies and the Junior College World Series, that defies any description of a "normal" ballpark. The ballpark, built in 1948 as a WPA project, is now the conjoined twin of Stocker Stadium, an 8,000-seat football field, sharing a two-sided, 80-foot-tall observation tower that includes a press box, hospitality/suite areas and a spectator platform with panoramic views of the Book Cliffs and Grand Mesa that dominate the outfield view.
At its entry gate sits a 7-foot statue of Casey at the Bat, the brother statue of the Caseys at Space Coast Stadium in Viera, Florida and Lamade Stadium, home of the Little League World Series. Then there's the weird seating bowl that has the more comfortable fold-up seats only on the right field side from the home dugout to just past first base, with the remainder of seats, including the "golden horseshoe" from dugout to dugout, as bench seating. Perched behind left field is a hulking grandstand that goes unoccupied except for the JUCO World Series finals.
By the way, the JUCO World Series brought to Suplizio such notables as Kirby Puckett (1982), Curt Schilling (1986 and Bryce Harper (2010).
Trying to restore a sense of order to all this wackiness, Rockies' President Mick Ritter has things under control at Suplizio. Concessions are enhanced by several stands on the concourse behind home plate that feature specialty hot dogs and sausages, burgers (a specialty burger includes a dollop of pulled pork and a spicy sausage), chicken wings, cheesesteaks and ice cream. On the first base side there's a full menu Mexican food stand.
If nothing else, Ritter is a realist. Walking about the concourse he points out areas where the city will apply funding this coming off season.
"Right now, we can't do much on the 3rd base side of the concourse. No electricity service in that area. That's a big deal for us. We'd love to add more of a kid's zone and some additional concessions stands. But listen, I'm so thankful the community is willing to invest in this facility, even though it won't address all our needs. I'm so excited that we'll be able to replace the bench seating behind home plate. That will make a huge difference."
As dusk enhances the variegated hues of the Grand Mesa dominating the horizon, the "Beer Batter" has delivered a $2 discount to the delight of the adult fans. The game, filled with a plentiful offering of extra base hits by both sides, progressed into the 9 th with a not-so tidy 10-10 tie. The crowd buzzed with anticipation of a "Knock Out Round", the Pioneer League's idiosyncratic home run face-off meant to eschew the anachronism (and high cost) of extra innings.
"Love it, brings a lot of excitement for the fans and the players," said a grizzled season ticket holder, firmly camped in the seat he occupies for every Rockies game.
"I hate it," said a woman seated within earshot, focused on her well-worn scorebook. "It insults the tradition of baseball. It's a joke in my opinion, but I sure hope it happens tonight. Lots of fun. But I still don't like it."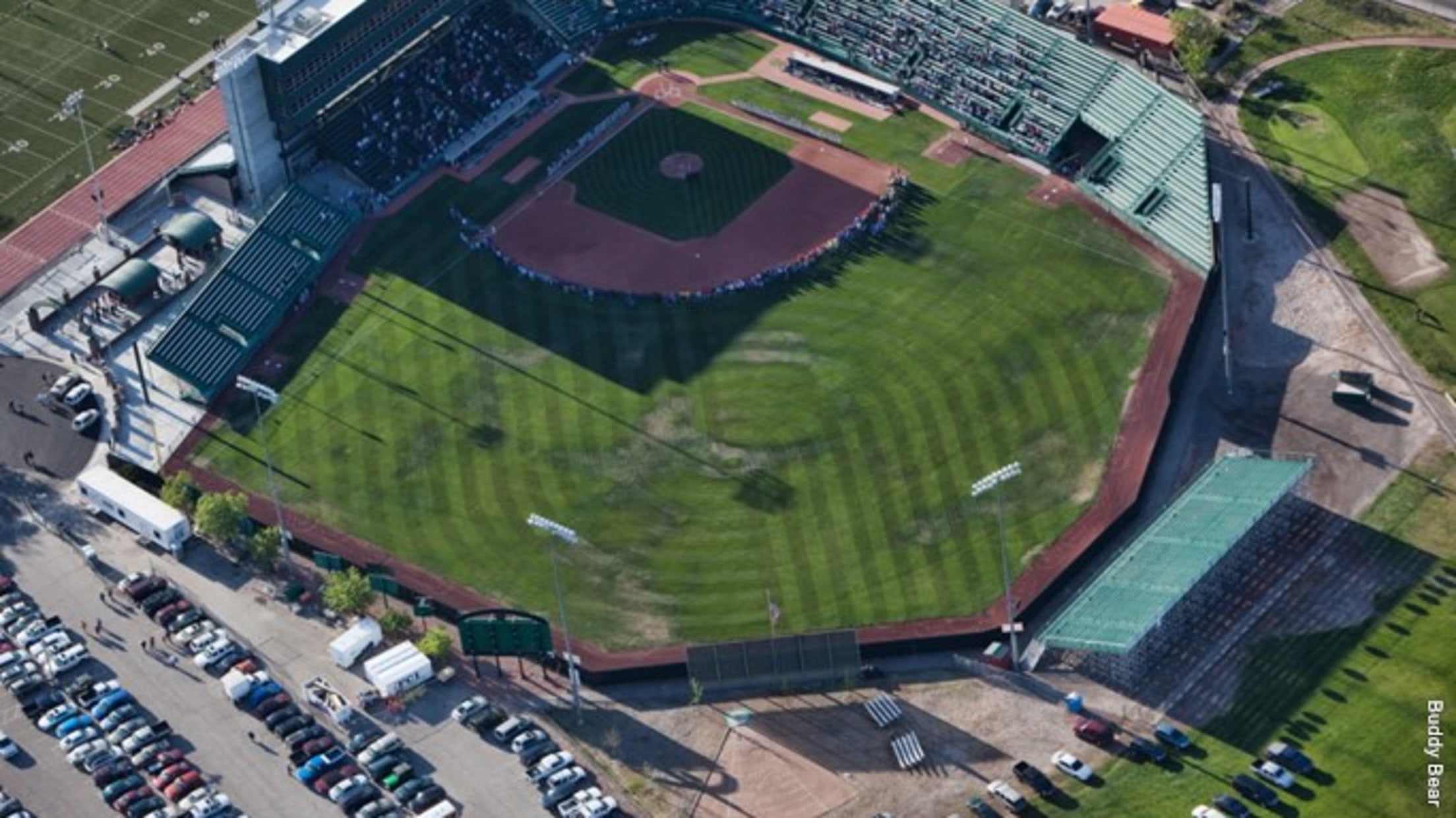 The Rockies Colorado brethren, the Rocky Mountain Vibes out of Colorado Springs, failed to score in the top of the 9th , as the crowd became animated with the chance that maybe, love it or not, they'd witness here in unpredictable Grand Junction the Pioneer League's newest and most interesting deviation from baseball norms.
The excitement built as the Rockies first hitter flew out to center.
Seated in the front row adjacent to the home dugout are Chuck and Ann Roskam, who'd just driven in from their Chaska, Minnesota home to see their son, Luke, play pro ball. A Knock Out was the furthest thing from their minds as Luke, a lumbering 6'2" 220 pounder out of the University of Nebraska climbed from the dugout to pinch hit for Frankie Jezioro. Like the Mighty Casey memorialized in bronze at the front gate, Roskam took a hefty swing but missed on a first pitch slider from the Vibes' Johnatan Lopez.
Unlike Casey, however, Roskam caught all of Lopez' next pitch, lining it over the right field fence in the blink of an eye. Chuck and Ann were jumping up and down, in tears, joyous for their son's moment, ecstatic to have been there to see it happen.
After the traditional physical assault at home plate by his celebrating teammates, Luke came to the netting separating him from his jubilant parents.
"I can't believe it," he said softly, choking back his emotions. "I can't believe you were here to see it."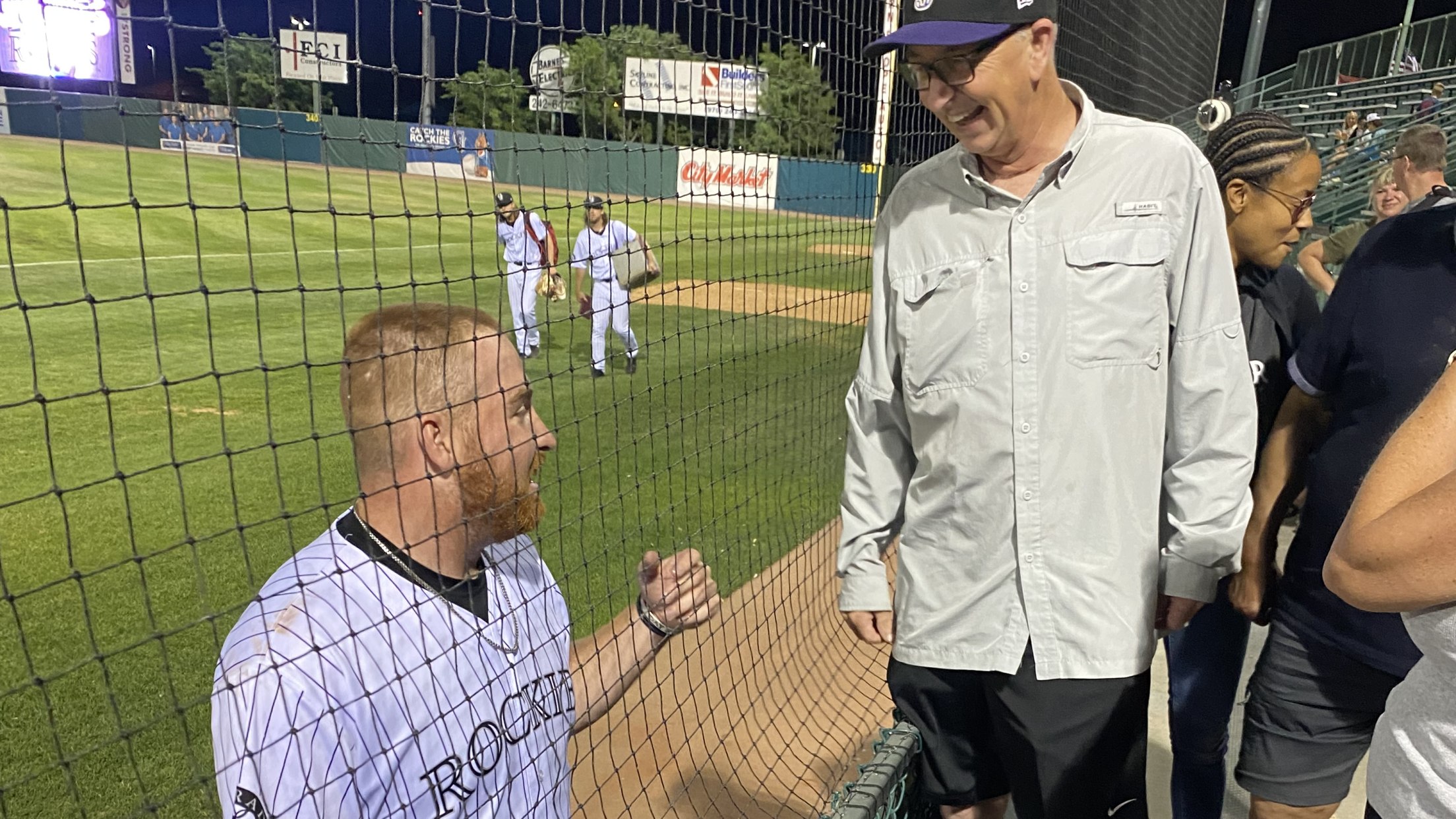 On this night at least, Casey's accursed fate was reversed. A kid from Chaska, Minnesota delivered in the clutch for the hometown crowd that included, of course, in this incongruous place on this crazy old night, his visiting parents.
Favored son, Dalton Trumbo, preserved in bronze (like the statue of Casey) over on Main Street, couldn't have better scripted a story to recount this improbable moment.