Dodgers are deeper than top three prospects
Pederson, Seager, Urias lived up to hype, others had breakout seasons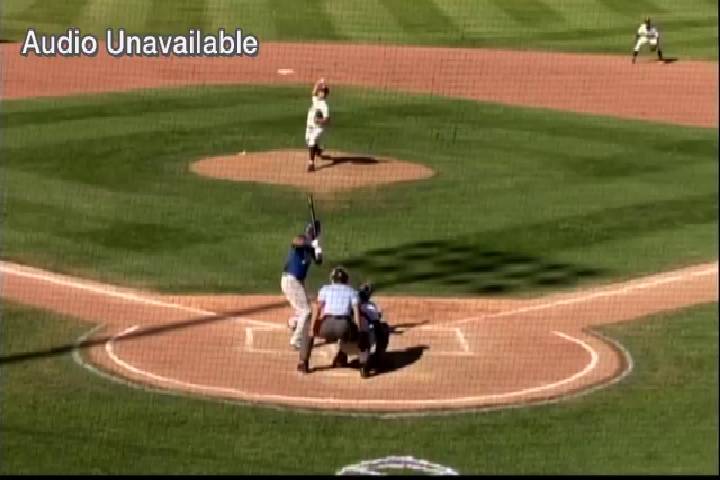 By Josh Jackson / MiLB.com | October 2, 2014 10:00 AM
This offseason, MiLB.com is honoring the players -- regardless of age or prospect status -- who had the best seasons in their organization. We're taking a look at each team to determine the outstanding seasons in Minor League Baseball. Select a team from the dropdown below.
Joc Pederson. Corey Seager. Julio Urias. If you've had a conversation about Dodgers Minor Leaguers this year, chances are you were talking about one or all of those players. That makes sense -- they're ranked 1-2-3 among the team's prospects, they're all among MLB.com's Top 100 Prospects and they had phenomenal 2014 seasons.
As good as that trio is, however, the conversation shouldn't end there. The system is deeper than it has been in recent years, thanks to impressive international signings and the development of early- and middle-round picks from the last few Draft classes.
"There was a period a couple years ago when a lot of people were saying we needed to add position players. But we're strong now. We have a lot of depth and we also have legit high-end, high-impact prospects," said Dodgers vice president of amateur scouting Logan White. "We've got flexibility, certainly position player-wise, to make trades if we need to and we've got kids like Pedro Baez and Danny Coulombe who can come up and help us up in the big leagues."
The Dodgers had three Minor League teams make the playoffs, with Double-A Chattanooga reaching the Southern League Championship Series and Rookie-level Ogden reaching the Pioneer League semifinals. The Arizona League Dodgers also made a postseason run.
Dodgers Organization All-Stars
Catcher -- Julian Leon, Ogden (63 games): The 18-year-old native of Mexico batted .332 with a .420 on-base percentage while totaling 12 homers and 14 doubles in short-season ball. His 57 RBIs ranked second in the Pioneer League. That offensive performance was even better than the Dodgers expected, which is saying a lot. Mike Brito, the scout who signed Fernando Valenzuela, has held Leon in high regard for a long time.
"He was the player we went to see when we took our trip down [in 2012] and saw [Yasiel] Puig and went to Oaxaca and saw Urias," White said. "Mike liked Leon better than Urias. He liked his power, and he was the original reason Brito wanted me to go to Oaxaca, not Urias.
"His catching is a work-in-progress, but it's getting better. He's a strong, stocky, well-built kid. He has the potential to catch in the Major Leagues."
First baseman -- O'Koyea Dickson, Chattanooga (126 games): Dickson ranked second in the Southern League with 36 doubles and tied for fifth with 17 homers. The 24-year-old Sonoma State product also managed a .269 batting average and a .340 on-base percentage in his first crack at Double-A ball.
"When we drafted him out of college, we liked the bat and thought he had a chance to hit for average and power, and he got to do that," White said. "He used to be a guy who always wanted to pull the ball, and this year I've seen signs that he's using the whole field, being willing to go the other way. I can see O'Koyea being a guy to come up and help out at the big league level."
Honorable mention: Chris Jacobs, who hit 25 homers and plated 94 runs in 126 games for Class A Advanced Rancho Cucamonga.
Second baseman -- Alex Guerrero, AZL Dodgers (seven games), Rancho Cucamonga (five games), Albuquerque (65 games), Los Angeles (nine games): It was a strange season for Guerrero, who defected from Cuba in January 2013, signed with the Dodgers in October and was slated to be their second baseman by Opening Day 2014. A hamstring injury and some problems adjusting eliminated that possibility.
"It was a lot to throw at him -- 'Hey, we're moving you off short to second and we expect you to make the big league team,'" White said.
Even after he settled into a role as an everyday player at Triple-A, it was hardly smooth sailing. His playing time was limited due to the infamous brawl in which Miguel Olivo bit Guerrero's ear. Nonetheless, he bopped 17 homers while batting .333 with 57 RBIs in 285 Minor League at-bats. No other second baseman in the system -- and few anywhere -- hit with that combination of power and consistency.
Third baseman -- Paul Hoenecke, Great Lakes (128 games): A 2012 24th-round pick, Hoenecke was a bright spot for the Loons in his first full season. The Wisconsin native hit 15 homers and shared the Midwest League lead with 37 doubles.
"He had OK numbers in the past, but he had only sporadic playing time," White said. "This year, they said, 'Hey, you're playing.' He has serious pop in his bat, and if he can make consistent enough contact, he's got the chance to play in the bigs."
Shortstop -- Corey Seager, Rancho Cucamonga (80 games), Chattanooga (38 games): The 20-year-old swatted 20 dingers and led the system with 97 RBIs while batting .349 and playing a steady shortstop, rebounding from late-season scuffles in 2013.
"I think he was tired last year, his first full year, in the Cal League and the [Arizona] Fall League," White said. "People said, 'Oh, he really struggled in the Fall League.' Whatever. I wasn't worried. I think it was the first-year fatigue factor. He was getting an understanding of the pro game, getting his feet wet.
"His makeup is a 10. His makeup as a position player, it's comparable to Kershaw as a pitcher. I know that's a lot to say, but at the same stage I thought Kershaw's makeup is a 10. Corey's makeup is fantastic like that. He doesn't panic, doesn't get too high, doesn't get too low. He gets the most out of his tools, and his tools are really, really good."
Outfielders
Joc Pederson, Albuquerque (121 games), Los Angeles (18 games): Pederson's season was downright historic as he became the first Pacific Coast Leaguer in 80 years to hit at least 30 homers (he led the loop with 33) and steal at least 30 bases (30). He drove in 78 runs, batted .303 and also led the PCL with 100 walks, 106 runs scored and a .435 on-base percentage. He was the league's Rookie of the Year and MVP, and shared Branch Rickey Award honors with Seager.
"He works his butt off. He had a great year. His next step is just to get comfortable in the big leagues and make adjustments to repeat himself and do the same thing in the big leagues," White said. "He's terrific in the outfield. He's not a Billy Hamilton runner, but my gosh, he is a terrific defensive outfielder."
Pederson did strike out 149 times, but it's hard to take issue with a guy who had a 1.017 OPS.
"Joc's always going to strike out -- that's part of his game," White said.
Scott Schebler, Chattanooga, (135 games): The 23-year-old led the Southern League with 28 homers, 14 triples, 65 extra-base hits, 272 total bases and a .556 slugging percentage. The stellar campaign ended with Schebler ranked third among Dodgers position players by MLB.com, behind only Seager and Pederson.
"You know what, that's about right. Where [MLB.com ranks] him is right. I'm happy people are starting to realize he's a player. We've thought he's been a player," said White. "Whenever people said, 'Oh, the Dodgers need more position guys,' I said, 'Well, we've got Schebler, and he's pretty darn good.'"
Alex Verdugo, AZL Dodgers (49 games), Ogden (five games): The Dodgers' second-round pick in this year's Draft wasted no time showing what he can do. White already knew. Many teams were interested in Verdugo as a pitcher, but White -- who lives in Arizona -- had hosted the Tucson native in his backyard batting cage.
He liked what he saw, but even he was surprised when Verdugo shared the AZL lead with 14 doubles, ranked second with a .423 on-base percentage, .347 batting average and 59 hits, tied for second with 20 extra-base hits and was third with 33 RBIs.
"He didn't think he'd go as a hitter. [After he was drafted], he said, 'I haven't even swung the bat since the high school season,'" White recalled. "For a player that laid off as long as he had, going to Rookie ball, he didn't miss a bit. He's a freak, with great hand-eye coordination."
Utility -- Darnell Sweeney, Chattanooga (132 games): Sweeney played second base, shortstop and center field, but the Lookouts could count on his bat wherever they stuck him on defense. The 23-year-old Central Florida product smacked 14 homers and 34 doubles while putting up a .387 on-base percentage, which ranked third in the Southern League. He led the circuit with 88 runs scored and tied for the league lead with 77 walks while stealing 15 bases.
The Dodgers considered Sweeney a 13th-round steal in the 2012 Draft after his status plummeted during a tough junior season.
"I would have thought he was a top-four-round pick going into that year," White said. "We're starting to see the player we thought we were seeing going into his junior season."
Right-handed starting pitcher -- Jose De Leon, Ogden (10 games), Great Lakes (four games): De Leon ranked fourth among Dodgers Minor Leaguers with 119 strikeouts, and the 22 year-old Puerto Rican needed only 77 innings to hit that total. Despite a mid-August promotion, he led the Pioneer League with 77 strikeouts. In his second start in full-season ball, he set a franchise record with 14 punchouts.
"I liked the progress he made more than anything," White said. "The power stuff shows, and the way he responds to coaches and is mentally talented, he's an intelligent pitcher."
Left-handed starting pitcher -- Julio Urias, Rancho Cucamonga (25 games, 20 starts): Urias won Branch Rickey Award honors as Minor League Pitcher of the Year, and why not? He didn't turn 18 until Aug. 12, but he posted a .194 batting average against with a 2.36 ERA in the hitter-friendly California League. He also piled up 109 strikeouts over 87 2/3 innings.
"Down in Mexico, when he was 15, he was throwing 90-92 with a good delivery and a good breaking ball," White said. "I got funny looks from [Dodgers president] Stan [Kasten], [general manager] Ned [Colletti], everybody, because I was saying, 'This guy could pitch and win games in the big leagues when he's 18.' And he could, but we're not going to do that. He's still so young and there's no rush."
---
• More on Urias in Josh Jackson's Organization All-Stars addendum »
---
Reliever -- Victor Araujo, Great Lakes (42 games), Rancho Cucamonga (five games): Araujo is listed at 5-foot-11 and 171 pounds, but that didn't prevent him from holding opponents to a Midwest League-leading .167 average. He also led the loop by allowing 7.81 baserunners per nine innings.
"He can pitch and his stuff is really good. He's not a physically massive guy, but he has really good sink and a good breaking ball that's a strikeout pitch. With those two things, you can pitch in the big leagues," White said.
Josh Jackson is a contributor to MiLB.com. This story was not subject to the approval of the National Association of Professional Baseball Leagues or its clubs.
View More